Christmas in Oxfordshire is a wonderful reason for a day out. From the decorations at Blenheim Palace to Bicester Village, there are plenty of activities to get you feeling festive.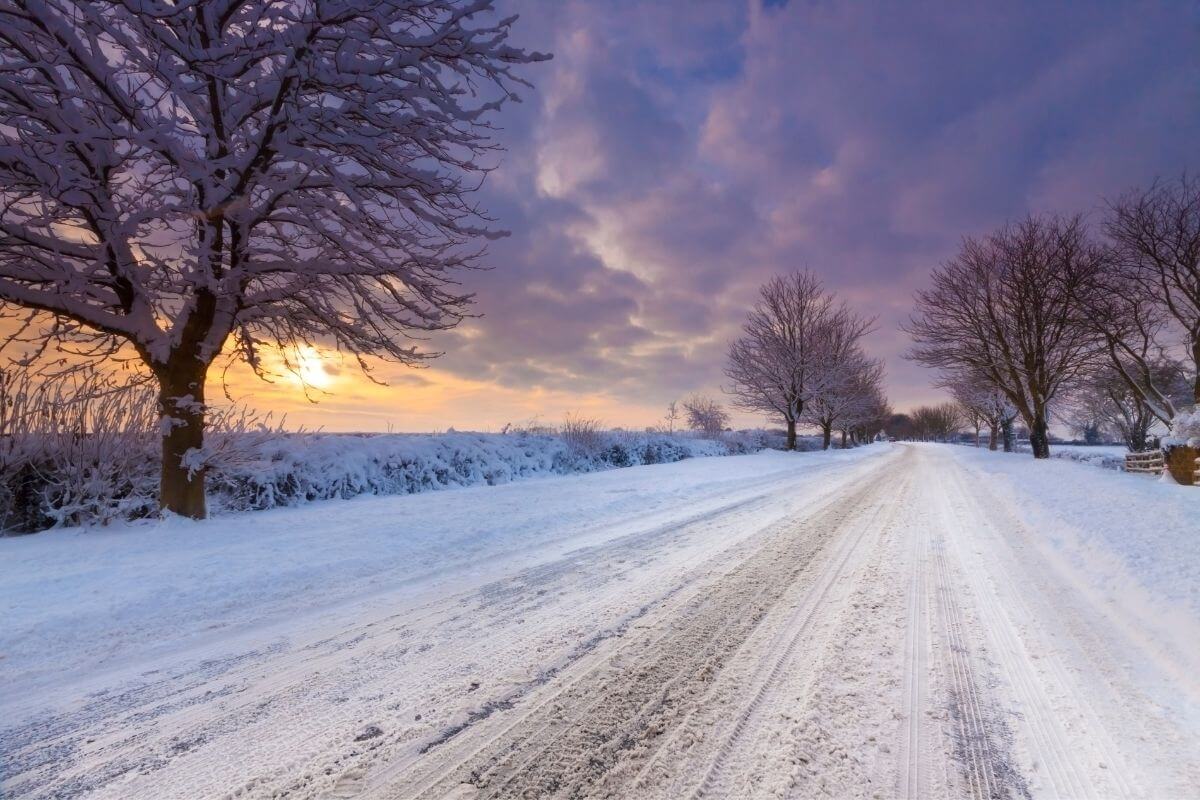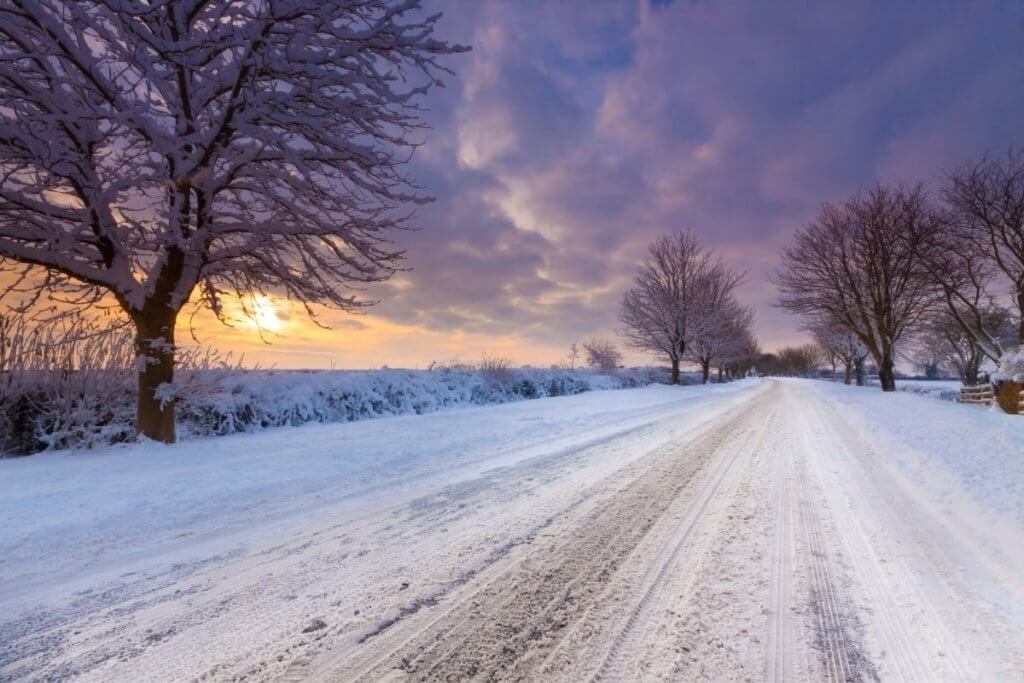 Yes, it's home to the UK's oldest university, and Oxfordshire is a county brimming with festive fun as well as bookish academia!
Our rundown of the very best Christmas things to do in Oxfordshire will keep you busy and entertained all holiday season.
Days Out for Christmas in Oxfordshire
All times, dates and confirmations for these Oxfordshire Christmas events are correct as of our latest update (November 2022).
Please double check and pre book before you leave the house!
---
1. See The Light at Blenheim Palace
CONFIRMED FOR 2022: 18th November 2022 – 2nd January 2023
As the sun fades, visitors to Blenheim Palace excitedly await the magical after-dark illuminated Christmas lights trail.
A new highlight for 2022 in Blenheim Palace's mesmerising festive programme is the Snow Queen's exquisitely transformed Palace rooms, with many hidden surprises around every corner. This fairy tale features shimmering crystals, a silvery frost-covered forest, and much more. Plus, the gorgeous gardens surrounding the palace are lit up with over a million lights – something to behold! If you're hungry or thirsty, street food vendors will offer warming drinks and festive food.
Read our editor Vicky's review of Christmas at Blenheim Palace 2022 here.
This really is one of the best places to experience Christmas in England, but whether it's Christmas or not, Blenheim Palace is one of the best days out in Oxfordshire, and the best days out in November too.
Blenheim Palace makes for one of the best days out from Oxford year round.
2. Browse the Oxford Christmas Market
CONFIRMED FOR 2022: 1st December 2022 – 18th December 2022
From the 1st to the 18th December, the centre of Oxford transforms into a joyous festive market for a wonderful Christmas in Oxfordshire.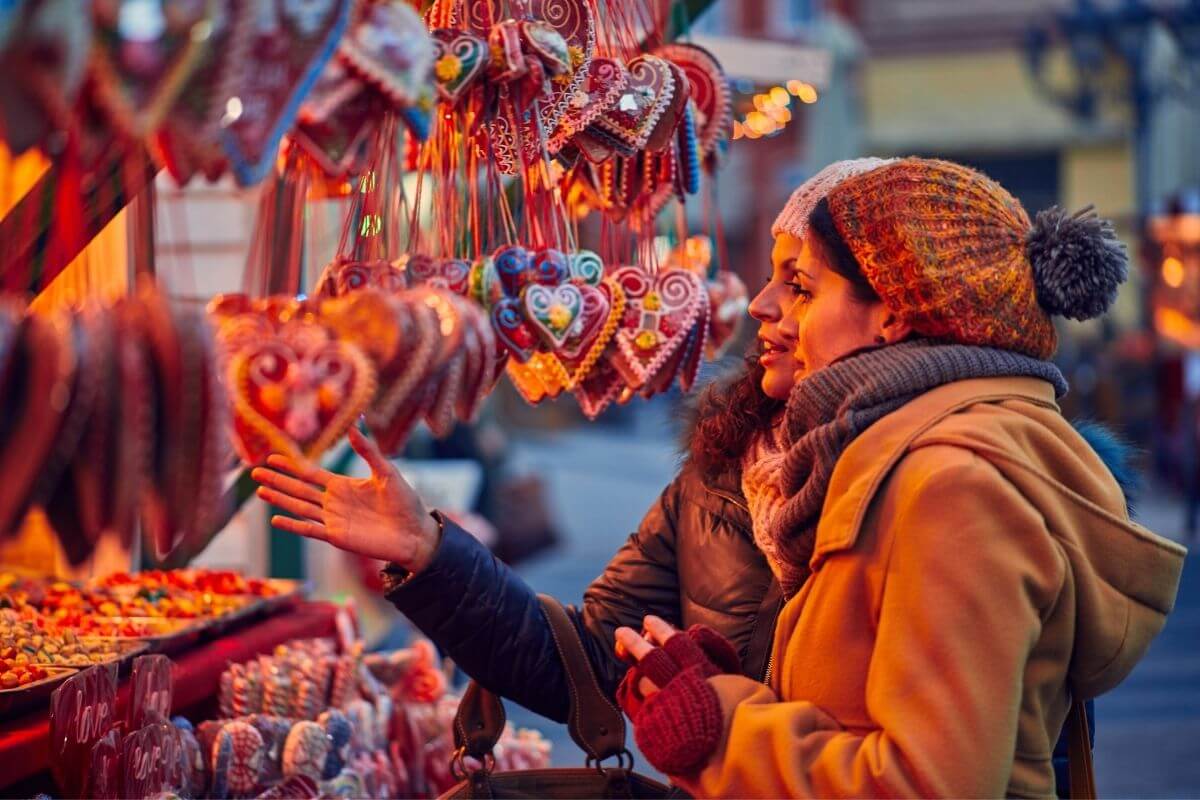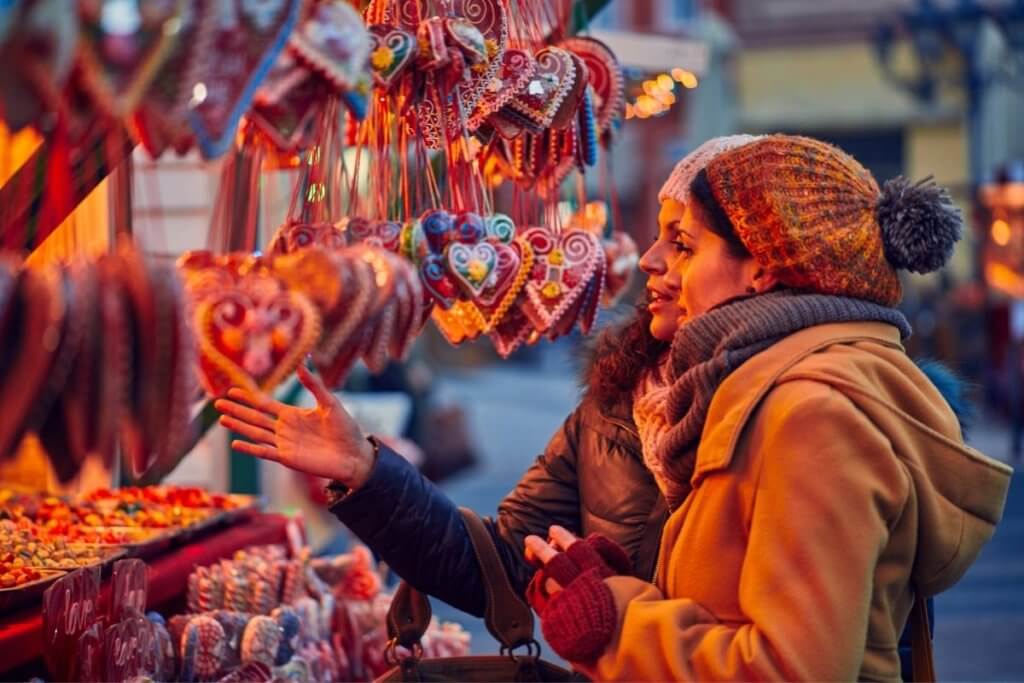 This year the Oxford Christmas Market returns to Broad Street in the heart of the city, with traditional crafts, enchanting carolling, and the alluring waft of mulled wine and cinnamon tantalising your every sense. It's not Christmas in Oxfordshire until you've been to the festive market.
Throughout the market season, local bands and choirs will be performing, including the Oxford Gospel Choir, Kidlington Concert Brass, and the Rock Choir. The full line up is advertised on the Oxford Christmas Market's website.
If you're looking for a hand-crafted festive gift for someone special, this is this Oxfordshire market for you. Oxford is one the best days out year round, but Christmas in Oxford is just that little bit more special.
3. Experience Christmas at the Castle & Prison
CONFIRMED FOR 2022: 26th November 2022 to 23rd December 2022
Take the kids to meet Santa somewhere they never thought he'd go… the historic Castle and Prison in the centre of Oxford.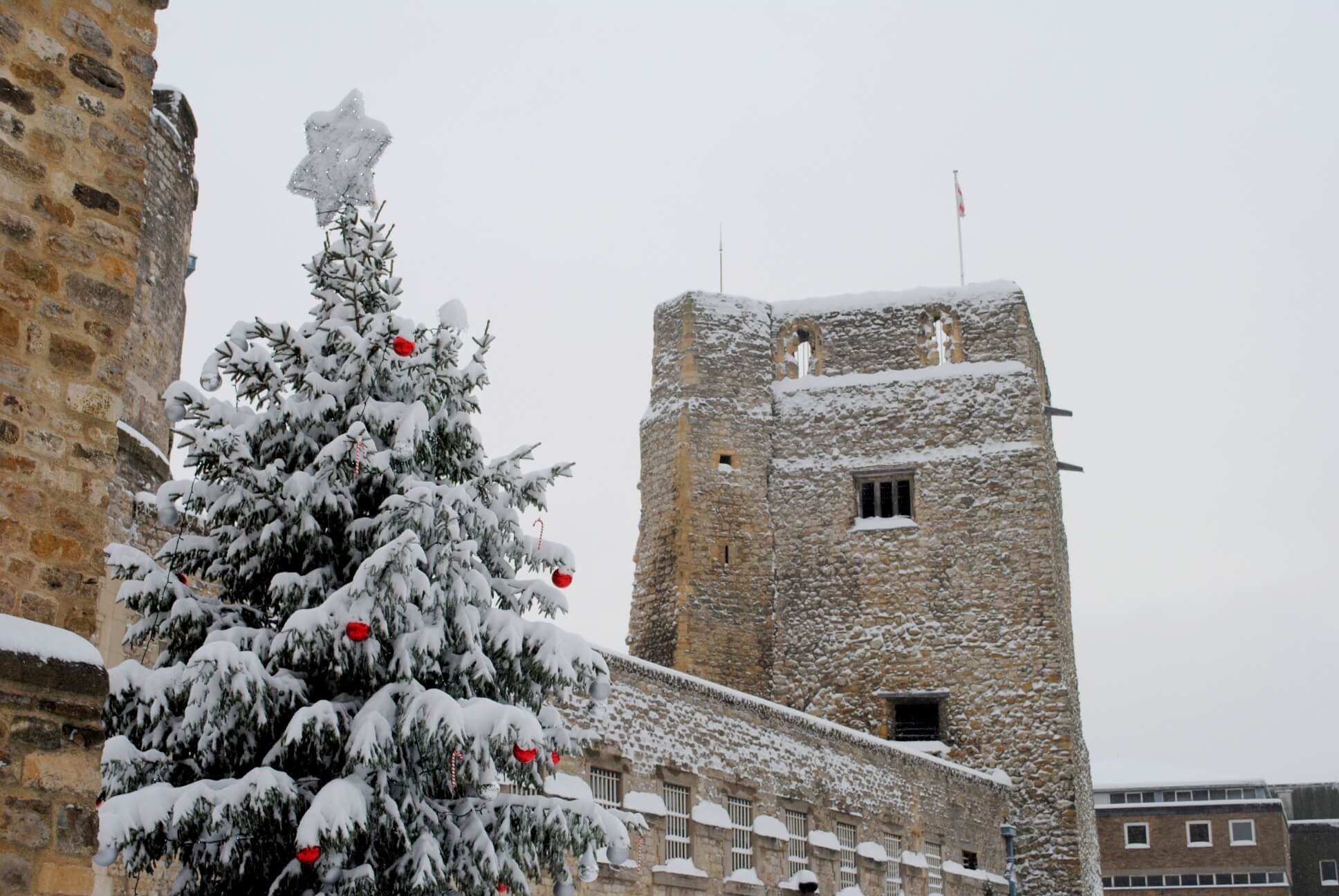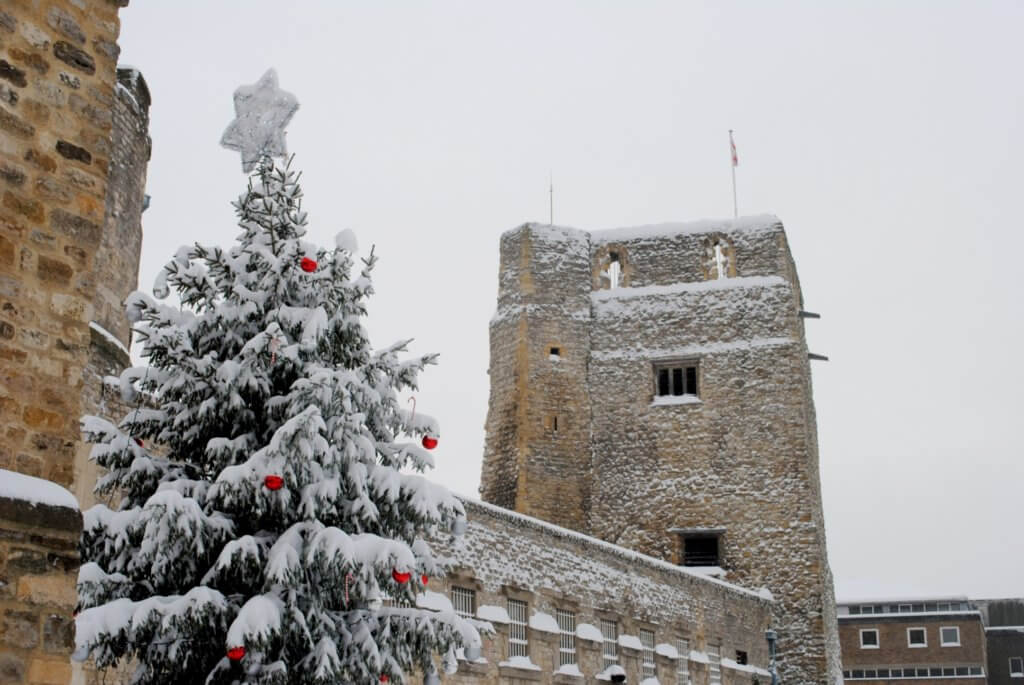 Yes, the prison was sure to house a few bad'uns on the naughty list back in the day, but now it's one of Santa's favourite spots in Oxfordshire for Christmas.
This Oxfordshire Christmas experience is split into the South Pole – with Castle Elves and a Winter Wonderland – and the North Pole, where Santa awaits with toys, music and photo opportunities.
Unlike other grotto experiences, children aren't rushed at the Castle & Prison, so they will absolutely love spending extra time with Santa. Not only will they get to sing with Santa, he'll even read them at Christmas story. A truly memorable day out for Christmas in Oxfordshire, and a visit to one of the best castles in England.
Santa's Grotto at the Castle & Prison is open on selected dates from 26th November 2022 to 23rd December 2022.
4. Have a 1960s Christmas at Chastleton
CONFIRMED FOR 2022: 26th November 2022 – 11th December 2022
Want to experience the festive seasons of old? Step back in time this Christmas for 'A 1960 Country Christmas' at this stunning National Trust site.
Join the Clutton-Brocks for Christmas at the historic Chastleton House for a traditional Christmas dinner around the table, cocktail parties in the great hall, and of course no 1960s Christmas would be complete without the Queen's speech.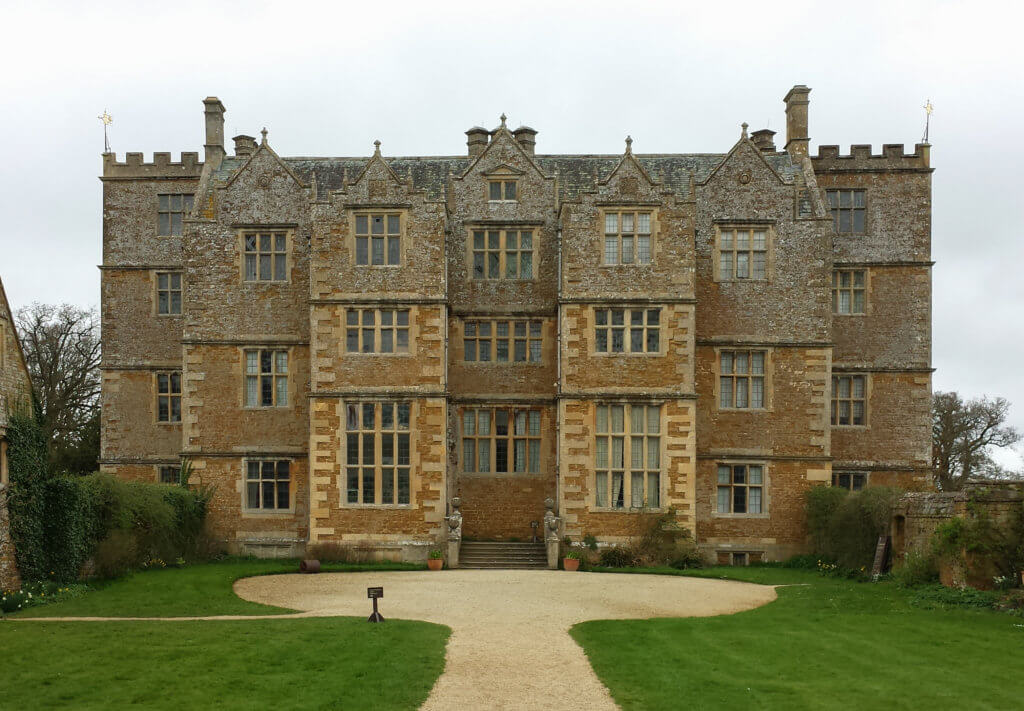 This experience is reminiscent of the parties hosted by house custodians Barbara and Alan Clutton-Brocks, so you can soak up the nostalgia. The house opens from 11am – 3pm from 26th November to 11th December, and last entry is at 2.15pm
5. Make a festive wreath at Rectory Farm
CONFIRMED FOR 2022: 4th December 2022
If putting up the Christmas decorations is your favourite thing about the festive season, you'll love the workshops Rectory Farm is putting on this year.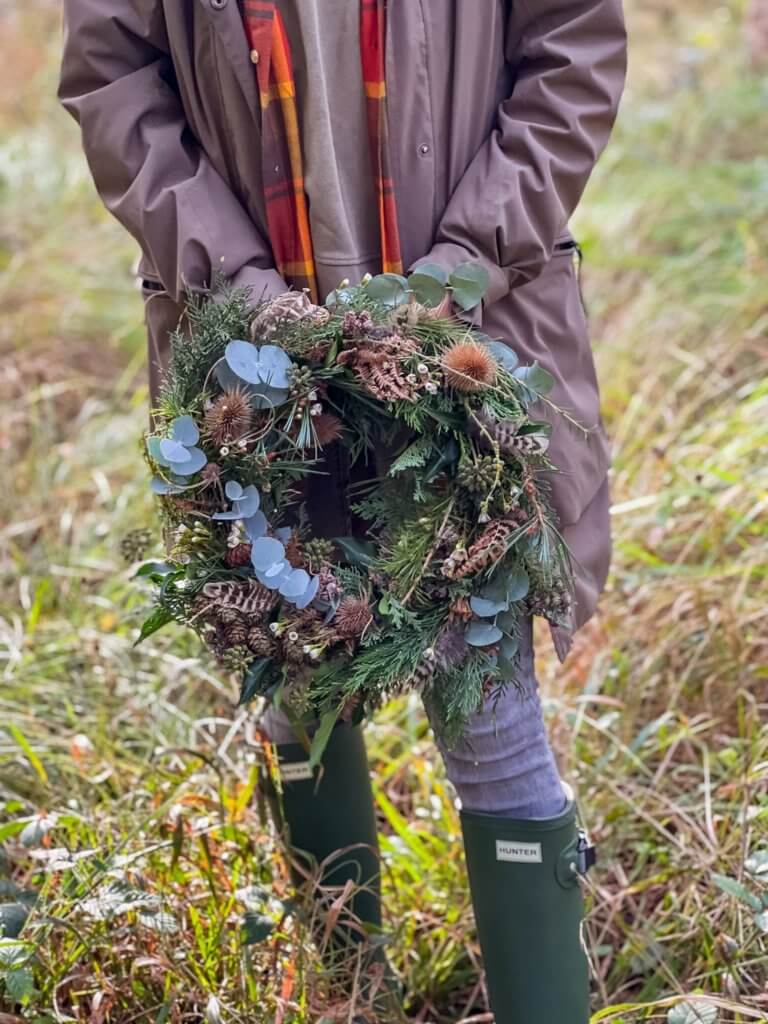 Book a workshop to learn how to make your very own Christmas door wreath just in time for the festive season (but no one will blame you if you want to keep it up throughout January too!)
To make your wreath, you will use a variety of seasonal, locally sourced foliage and an array of pretty, festive embellishments like dried fruits, cinnamon sticks, pine cones and velvet ribbons! Agnes from Forest Hill Flowers will be your guide throughout the workshop (lasting around 90 minutes to 2 hours) and help you with each step so you leave with a brand new skill and a gorgeous Christmas display for your door – or to give as a gift!
As a bonus, you'll also get a hot drink and homemade mince pies from the Tractor Shack Cafe included in your ticket price (£55).
Spots in Rectory Farm's wreath making workshops are very limited so book yours as soon as possible to avoid disappointment.
6. Be Serenaded by G4 in Oxford
CONFIRMED FOR 2022: 22nd December 2022
The UK's classiest boy band is back with a new festive tour. G4 – the operatic, harmonising heartthrobs – are performing their biggest Christmas show ever at the Oxford Town Hall on 22nd December 2022.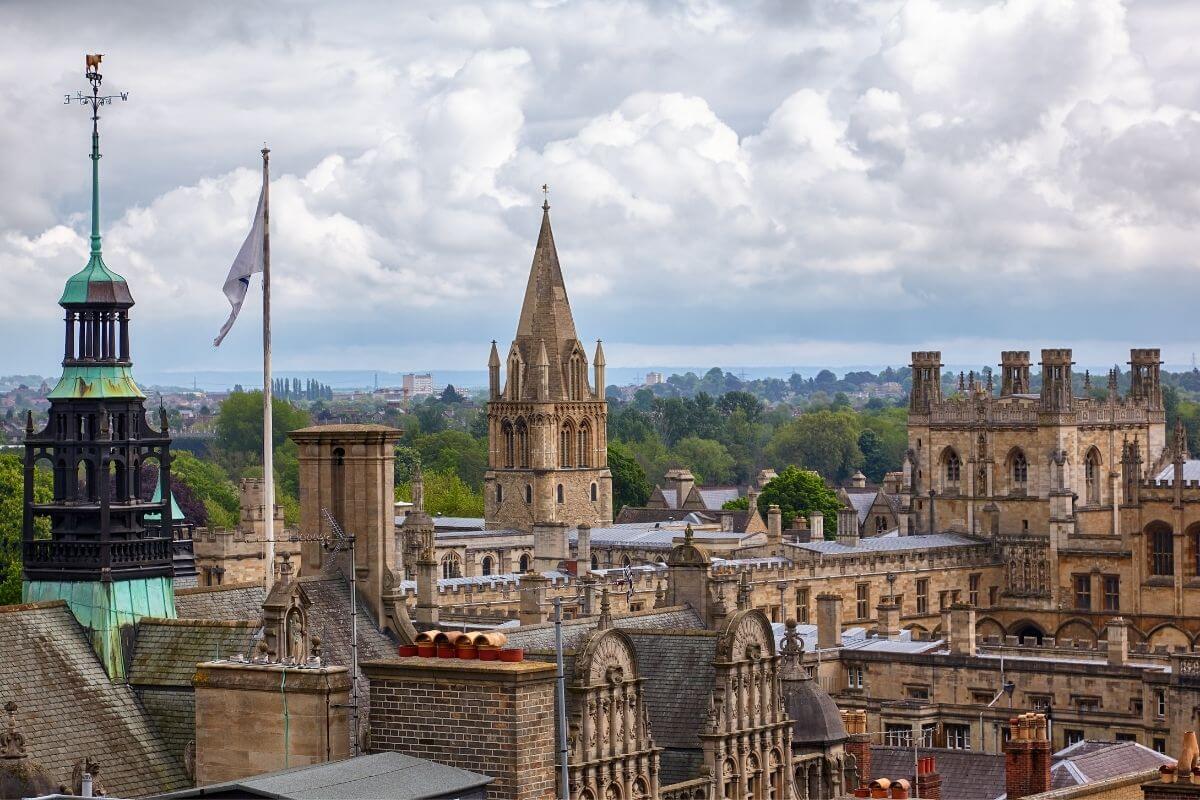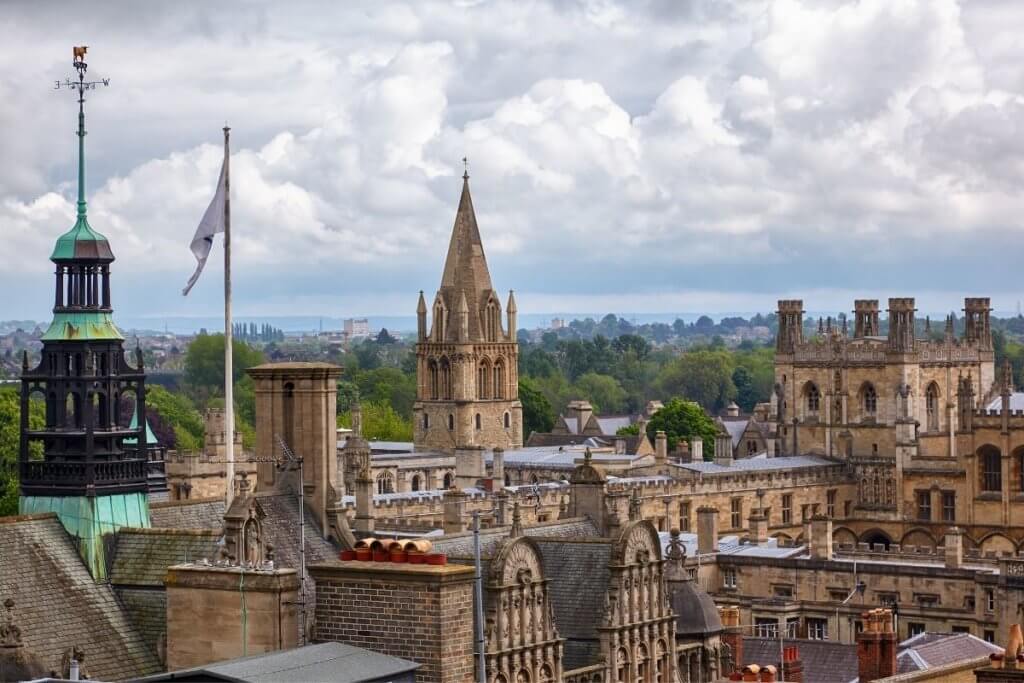 Amidst the song list, G4 will blow you away with their rendition of Christmas classics, including When A Child Is Born, as well as more modern hits, such as All I Want For Christmas.
If you're quick, you may even be able to nab one of the last remaining VIP Meet & Greet tickets for your chance to schmooze with Jonathan, Lewis, Mike and Duncan before the show with a glass of mulled wine and a mince pie. Christmas in Oxfordshire would be really special with a gig from these guys!
You can book regular or VIP tickets here.
7. Have Your Own Polar Express Moment in Didcot
CONFIRMED FOR 2022: Any December weekend from the 3rd to the 18th, plus Wednesday 21st, Thursday 22nd and Friday 23rd December 2022
There's something about steam trains and Christmas, and Didcot Railway Centre is giving you the chance to experience it first-hand this year.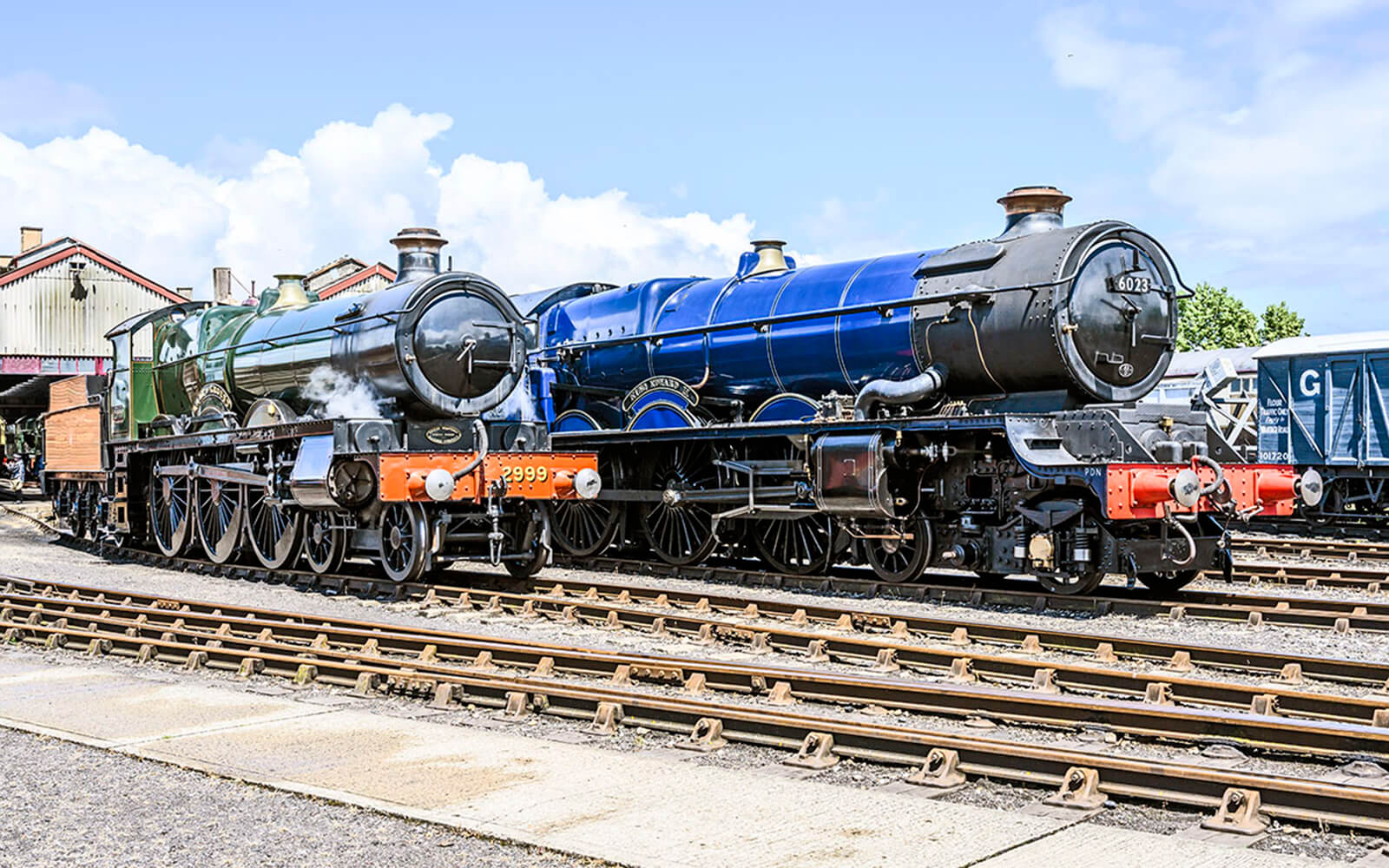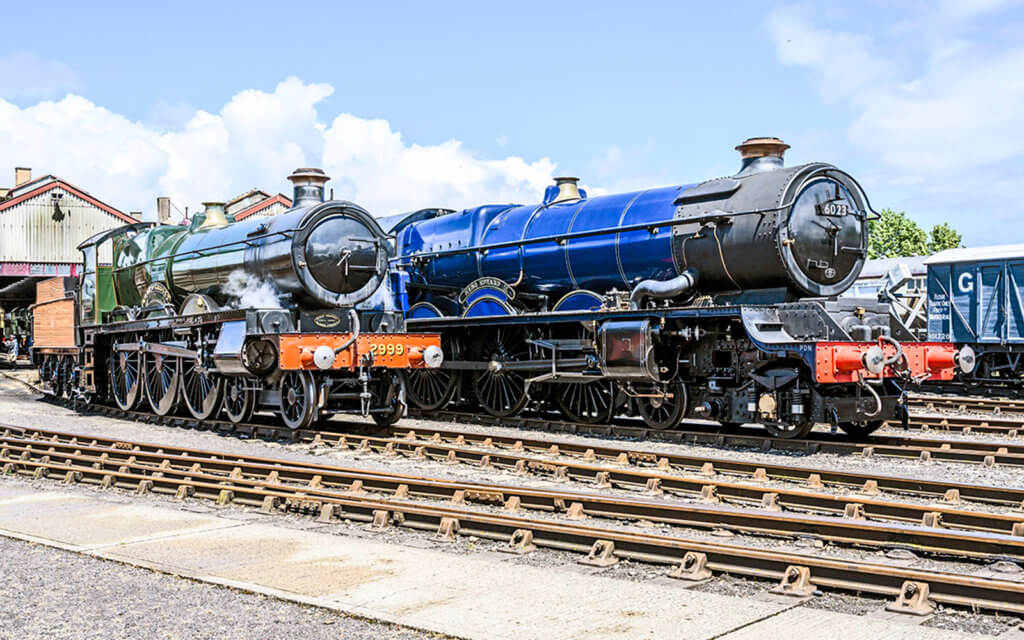 Strap in, because apparently Santa's reindeer have all escaped and are lost! So he needs the kids to help deliver presents on Christmas Eve. You can explore the unique collection of Great Western Railway steam locomotives, carriages, wagons, buildings and small artefacts while you try to find the reindeer stations in this 21-acre museum set around the original 1932 engine shed.
Every passenger receives a special passport and stocking as you go in, and at each reindeer station you find, you'll receive a small gift! Before you go, you'll visit Santa in the giant toy workshop. Plus, your ticket gets you unlimited train rides on the main demo line.
This special experience for Christmas in Oxfordshire is equally exciting for kids and adults alike, as you revisit an era that created the Christmas we love and recognise today.
Steam Into Christmas at Didcot Railway Centre any weekend in December up to the 18th. Additional Christmas week excursions are scheduled for Wednesday 21st to Friday 23rd December.
8. Take a candlelit tour of Greys Court
CONFIRMED FOR 2022: 1st, 8th and 15th December 2022
Greys Court is all about being 'Together for Christmas' this year, and they're going all out with volunteers from local schools and charities helping to decorate this beautiful National Trust site. With homemade decorations, festive walks around the garden, and a Woodland Creatures Children's Trail, there's lots to do – but it's the after-dark candlelight tours of the house that make this a special Christmas day out.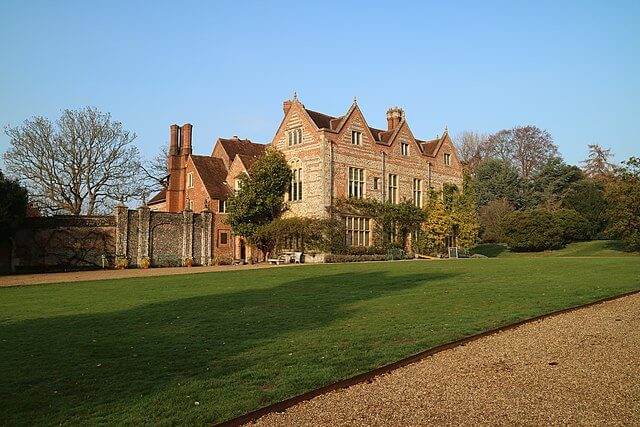 There will be two tours per night on the 1st, 8th and 15th of December, and tickets are £20. You can book your spot here and enjoy a mince pie, and a glass of mulled wine or non-alcoholic alternative within your ticket price. It's best to arrive at 6.15pm for tours starting between 6.30 and 7.45pm, or at 7pm for tours starting between 7.15 and 8.30pm.
9. Go back in time at the Banbury Victorian Christmas Market
CONFIRMED FOR 2022: 25th November – 27th November 2022
This year the Banbury Victorian Christmas Market is back with around 130 stalls, all in Victorian dress, with street performers and live entertainment. A Victorian carousel will feature, and Santa will even be making an appearance. This market is absolutely free to attend, so it's a great addition to your Christmas calendar with family or on a solo shopping trip.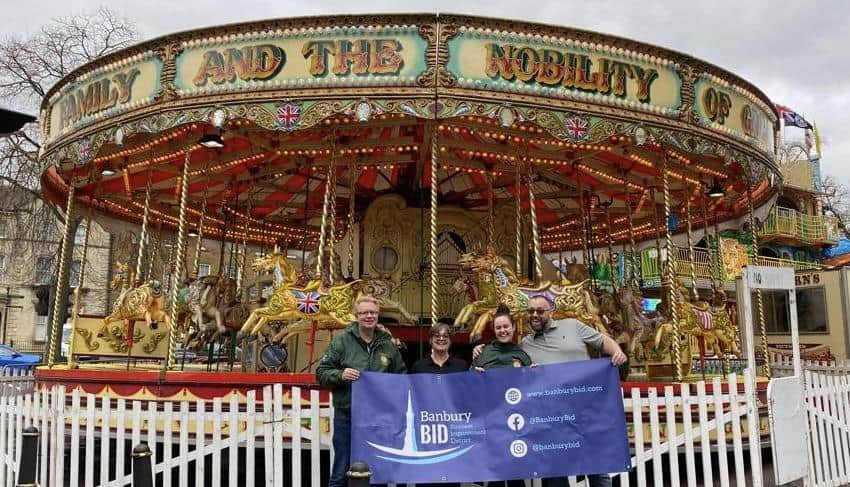 Whether you're there to shop for Christmas gifts, soak up the Victorian atmosphere or take a ride on the carousel, you can follow up the market with some food and drink in the local eateries – a great, festive day out. The market will be open daily from 10am to 8pm and on the Sunday there will be the yearly Christmas Light switch-on. Don't miss it!
10. Meet the Animals at Summer Barn
CONFIRMED FOR 2022: 3rd December to 23rd December 2022
It might be called Summer Barn, but there's plenty of winter sparkle being laid on at this family favourite in South Oxfordshire.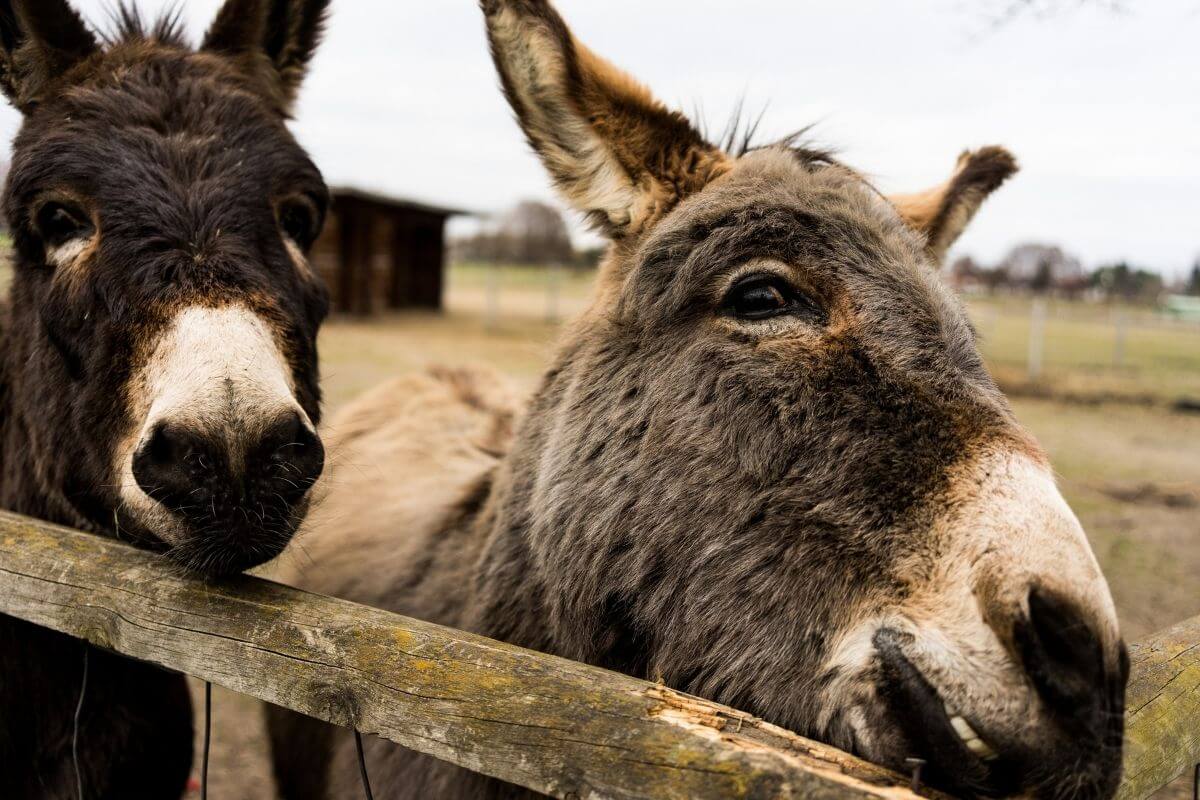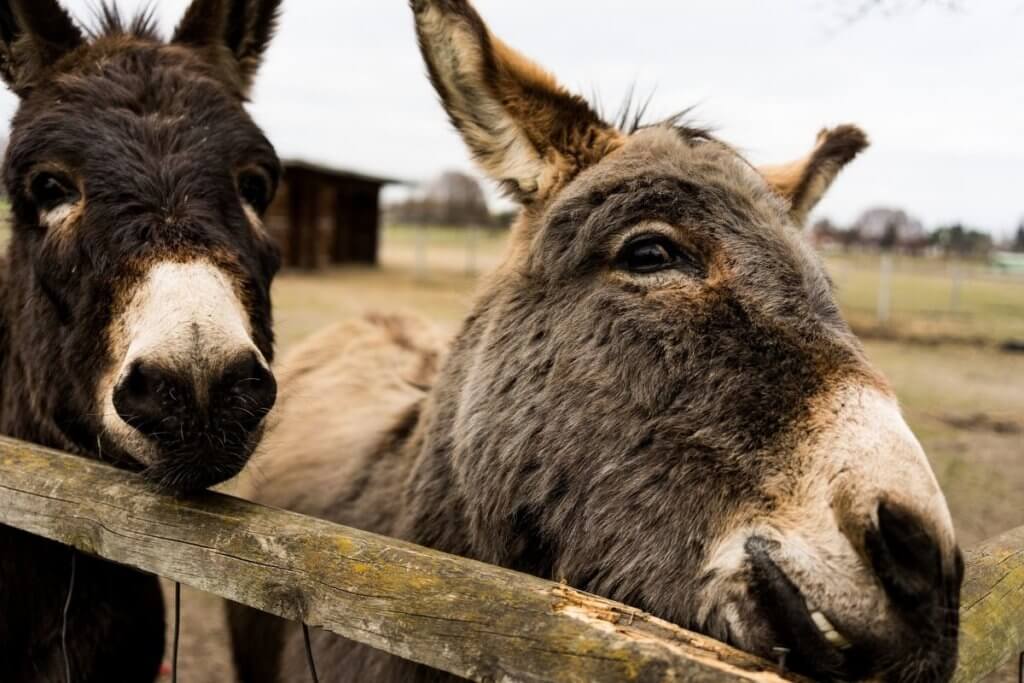 Santa's Grotto and Fun on the Farm is a one-hour experience, which includes time sneaking around Santa's grotto whilst he's popped out, hilarious Christmas games with a group of up to 30 children, and plenty for the adults to enjoy whilst the kids are having fun too.
Kids absolutely cherish the chance to feed the donkeys in the Christmas Fairylight Stable, so remember to bring a couple of carrots for Freddie & Ronnie!
Santa won't be at the Summer Barn, but worry not, the team have come up with such a fun event that your kids won't even notice he's not there.
The Christmas Family Event on the farm runs from 3rd December to 23rd December 2022.
11. Get Christmassy while climbing at Bicester Village
CONFIRMED FOR 2022: 6th December – 13th December 2022
The team at Clip 'n Climb in Bicester have your Christmas sorted with events for all the family this year.
There's the Rhyme n' Climb Christmas Special on the 6th and 9th December 2022, where children aged 2-4 can decorate gingerbread and create their own furry friend to take with them on a climbing adventure. Then there's the Family Christmas Special on the 10th December 2022 for kids aged 2-8. And last but not least, the Christmas Party on the 13th December 2022, for kids aged 4-11, featuring games, crafts and climbing. It'll be hard to peel them away from all the fun!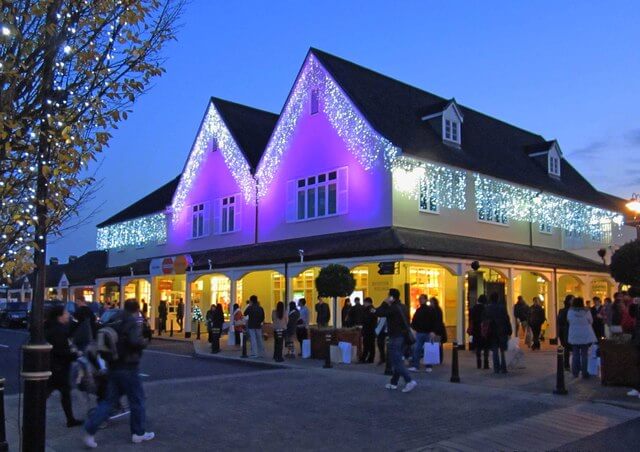 Bicester is moments away from the incredible Bicester Village outlet centre, so if you're in the area on a child-free day you're sure to have the best shopping experience here. If you're into shopping, this is one of the best days out for Christmas in Oxfordshire there is.
Book one of the climbing sessions from the 6th to the 13th December 2022. Sessions are £20 per child.
12. Wonder at Christmas at Waddesdon Manor
CONFIRMED FOR 2022: 12th November 2022 to 2nd January 2023
In the grounds of this Rothschild country mansion, lose yourself to the warmth and magic of a traditional Victorian Christmas… and then hurtle into the 21st Century with the most spectacular light show.
If you thought Disney did exciting light shows, you need to get yourself tickets to Waddesdon Manor this Christmas! The opulent manor has never looked better, and the entire grounds (and even sky) become the canvas for this immersive light show, produced in partnership with Luminism. You'll follow a new route through the East Wing with a festive display of sparkling trees and beautiful light installations inspired by the manor's many famous portraits, stunning porcelain, and other features.
Keep an eye out for interactive lights at Tay Bridge, Daffodil Valley transformed with 5,000 orbs to create a shimmering blanket and a tunnel of twinkly stars – magical!
Christmas at Waddesdon runs from 12th November 2022 to 2nd January 2023.
---
Christmas in Oxfordshire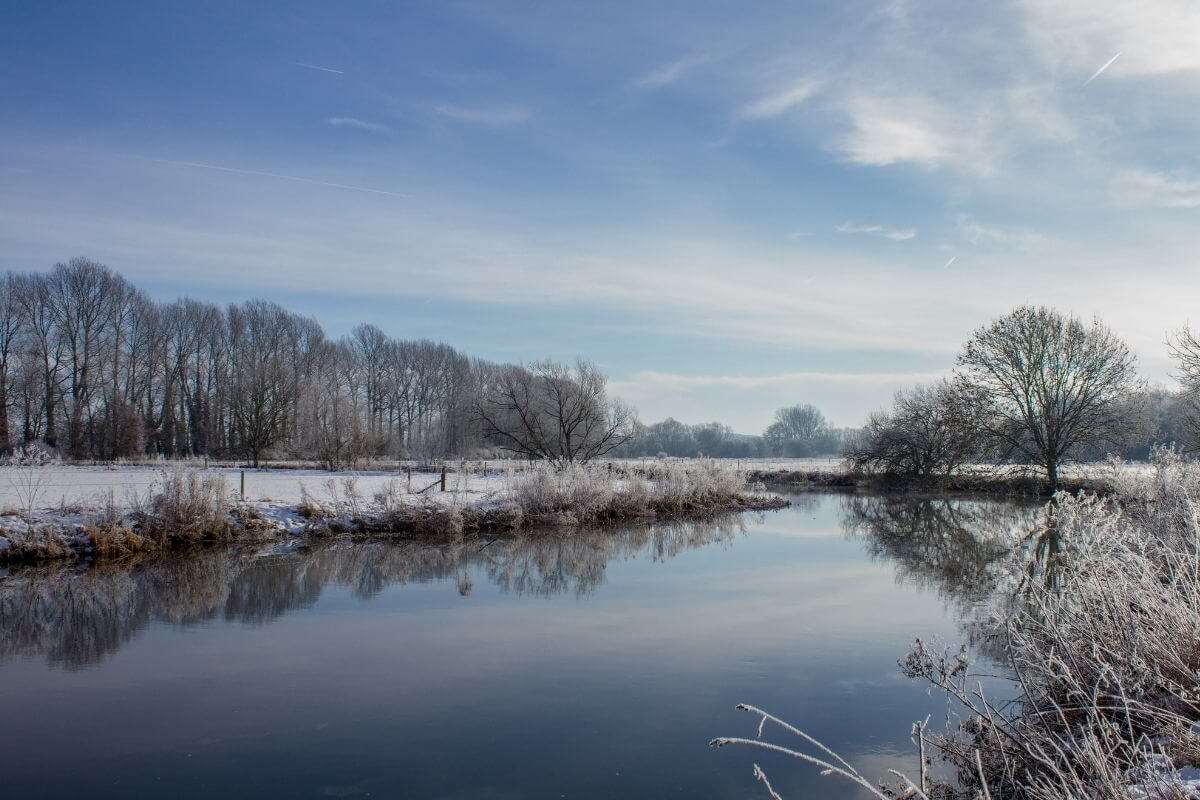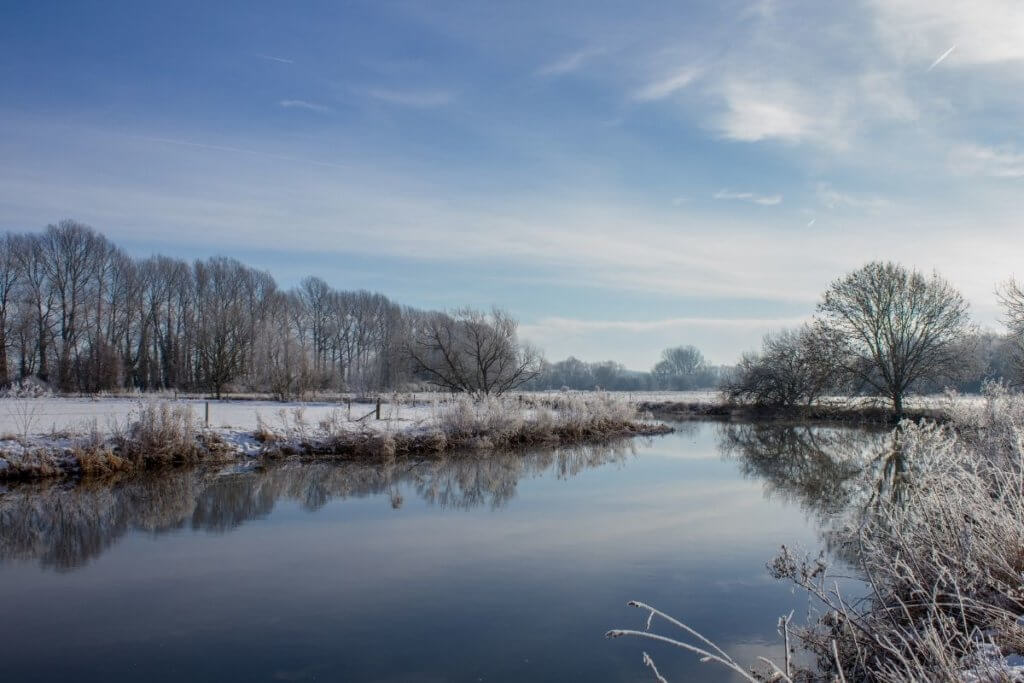 So much to do this Christmas in Oxfordshire!
Have fun exploring the county in the festive season. Whether you want a Christmassy Oxfordshire day out with the kids, or just with the adults, as you can see there's plenty of festive fun to choose from. Plus, Oxford at Christmas is always fun if you just want to get the train in and out again!
Do let us know if you know of any more fun ways to spend Christmas in Oxfordshire in the comments below…
---
More great Christmas days out in England
Living in England we really are spoilt when it comes to where to celebrate Christmas.
---
Christmas in Oxfordshire quick list
1. See The Light at Blenheim Palace
2. Browse the Oxford Christmas Market
3. Experience Christmas at the Castle & Prison
4. Have a 1960s Christmas at Chastleton
5. Make a festive wreath at Rectory Farm
6. Be Serenaded by G4 in Oxford
7. Have Your Own Polar Express Moment in Didcot
8. Take a candlelit tour of Greys Court
9. Go back in time at the Banbury Victorian Christmas Market
10. Meet the Animals at Summer Barn
11. Get Christmassy while climbing at Bicester Village
12. Wonder at Christmas at Waddesdon Manor
---