Looking for the best Christmas days out 2022 has to offer? Well, here you go. We need to make the most of the rest of this year, so get yourself booked in to these fab Christmas events ASAP!
It's the MOST WONDERFUL time of the year! Whether you celebrate Christmas or not, 'Tis the season to be Jolly! (okay no more puns or songs) I believe you get the point, Christmas is dreamy and an almost surreal time of festivities that you don't really get to experience at any other time in the year.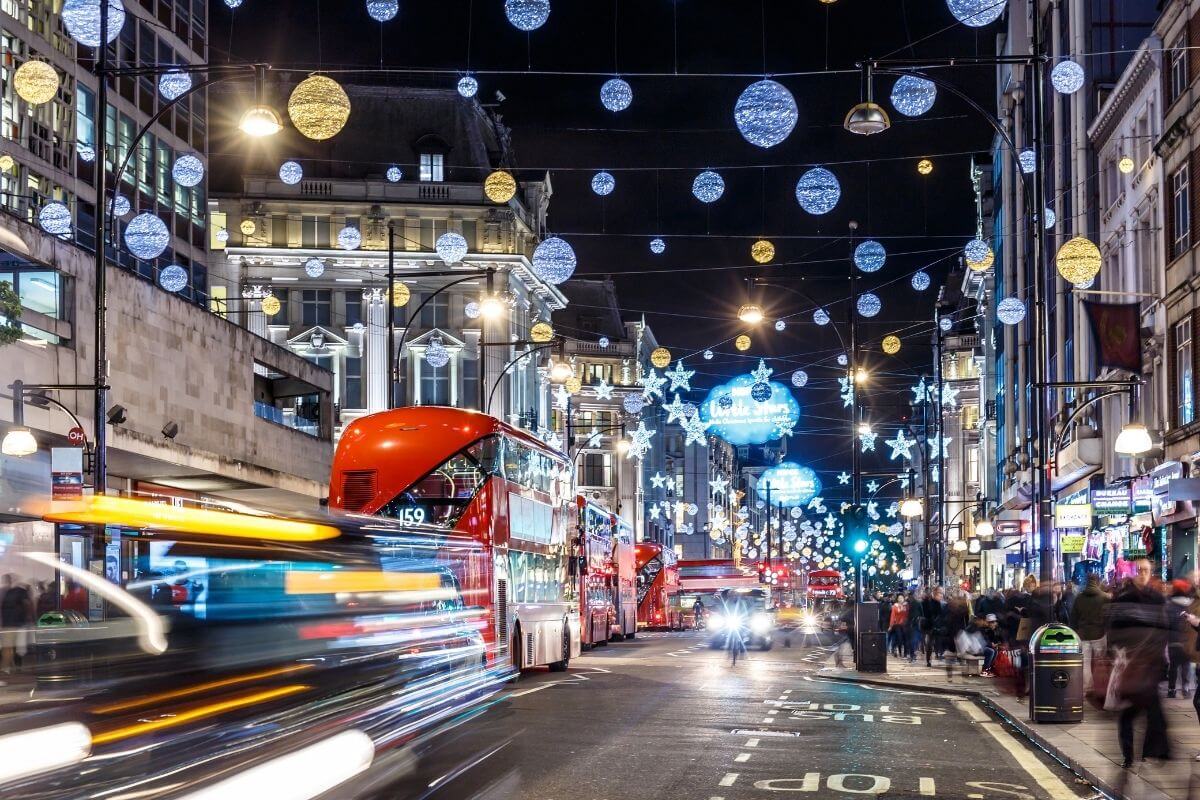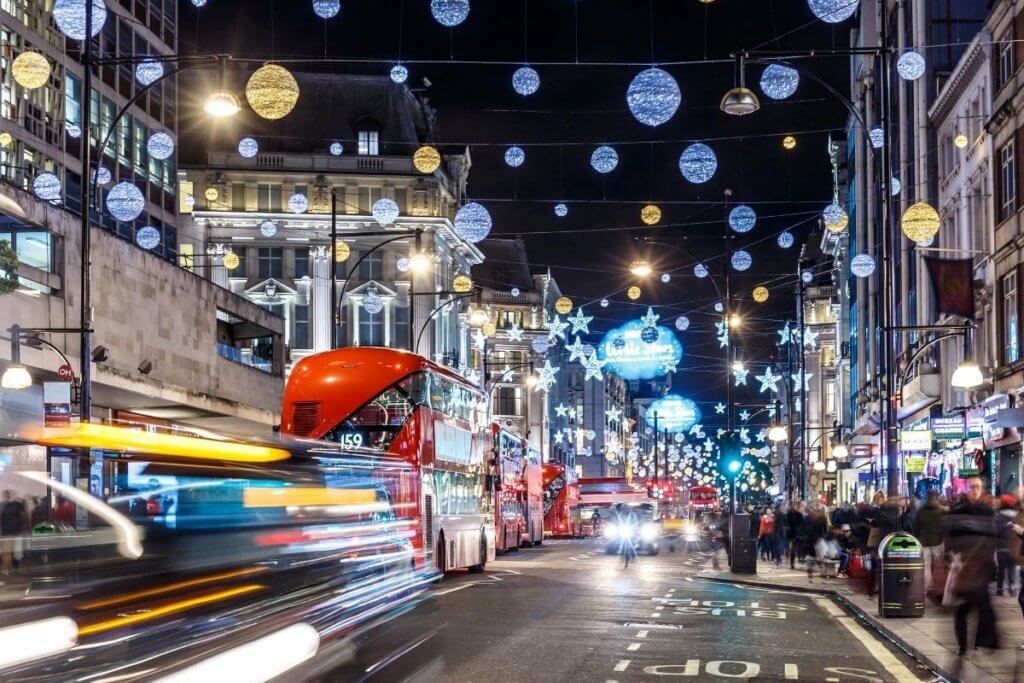 Christmas is the perfect opportunity to cosy up with loved ones and friends relaxing with mulled wine and movies. Or enjoy all the long weekend breaks that take us up to the New Year just the way you'd been hoping to all year long.
You need to get planning your Christmas days out now!
You may dream about having the ideal Christmas in a European fairytale land with snow-capped mountains, frost-covered trees, twinkling lights, and snow that comes up to your knees. But don't forget about the treasures we have here at home. We have some great Christmas days out to choose from.

There are plenty of incredible Christmas getaway options and activities right here in the UK for adults, children, and for the whole family to enjoy together. Here's our list of only 11 and in no particular order, as we want to gift you with the decision, there's bound to be at least one suggestion you'd love. These are the best days out in December money can buy.
Best Christmas Days Out in England
Here are the best days out for Christmas across England. If you're looking for xmas days out inspiration, then read on. These are the best Christmas events 2022 has to offer.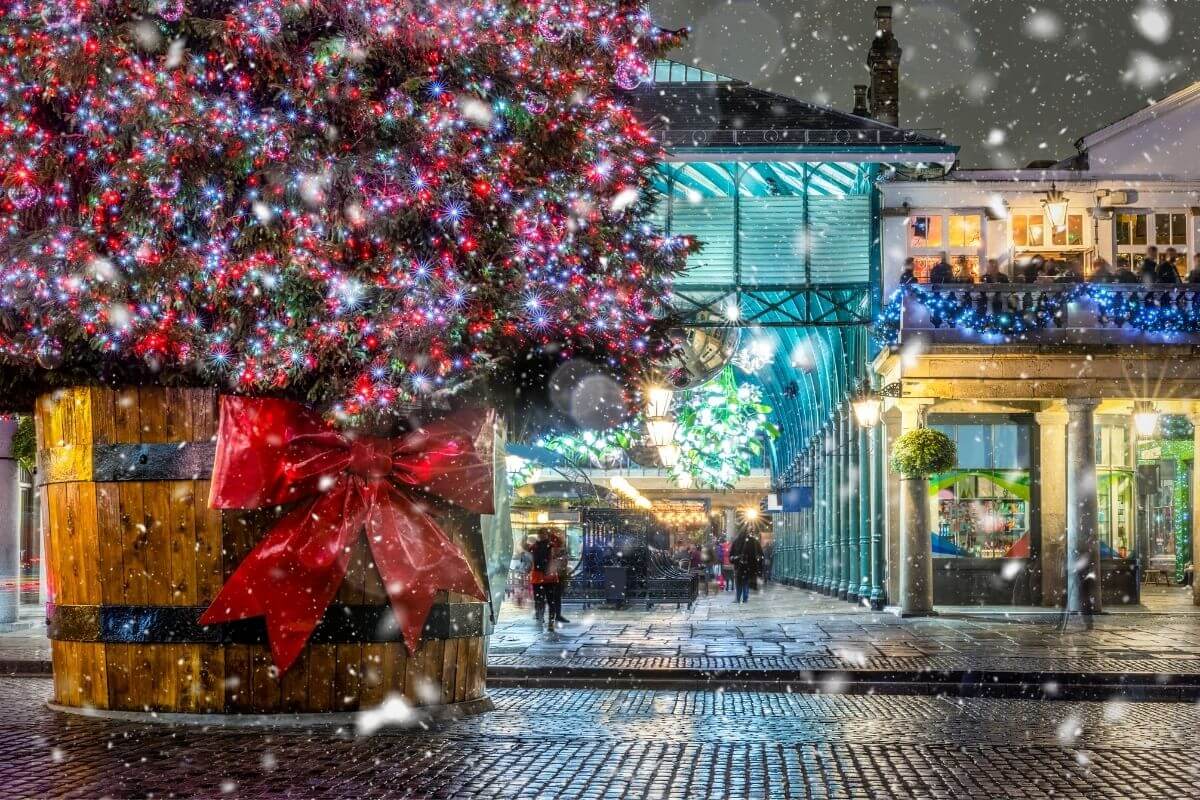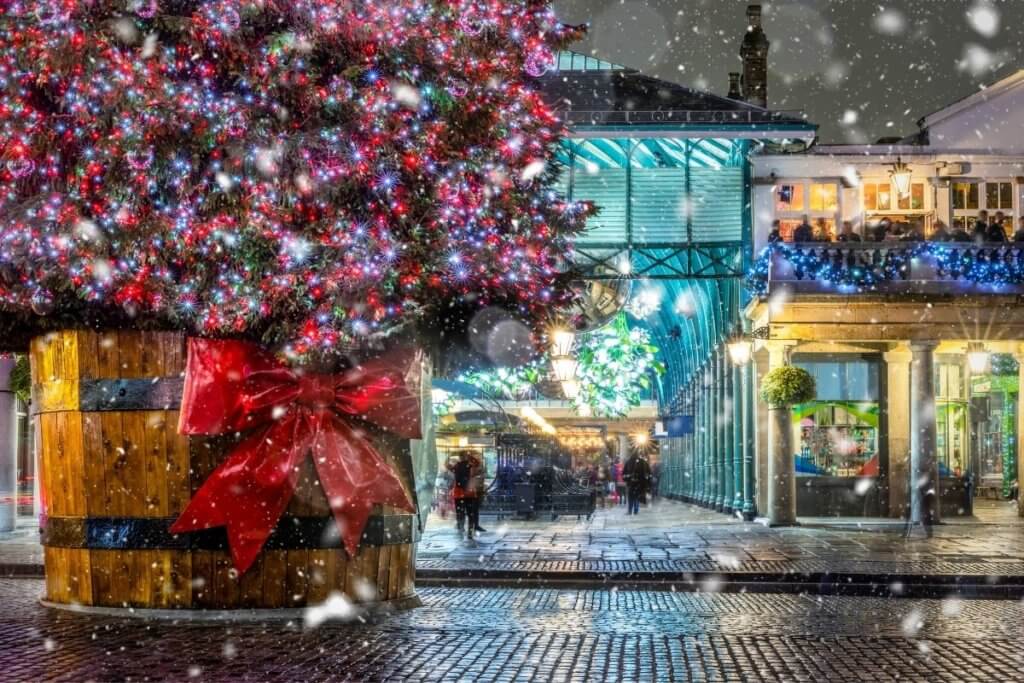 1. Christmas in Bath, Somerset
All year round, Bath is an extra special English location for a romantic weekend getaway, but during Christmas, this picturesque Georgian town transforms into the perfect novel kind of Christmas scene. The Bath Christmas market is famous for having almost 200 light-strewn wooden chalets dotted around the iconic Roman Baths and the Abbey. It's one of the best Christmas markets in England – but all of them make for a great Christmas day out!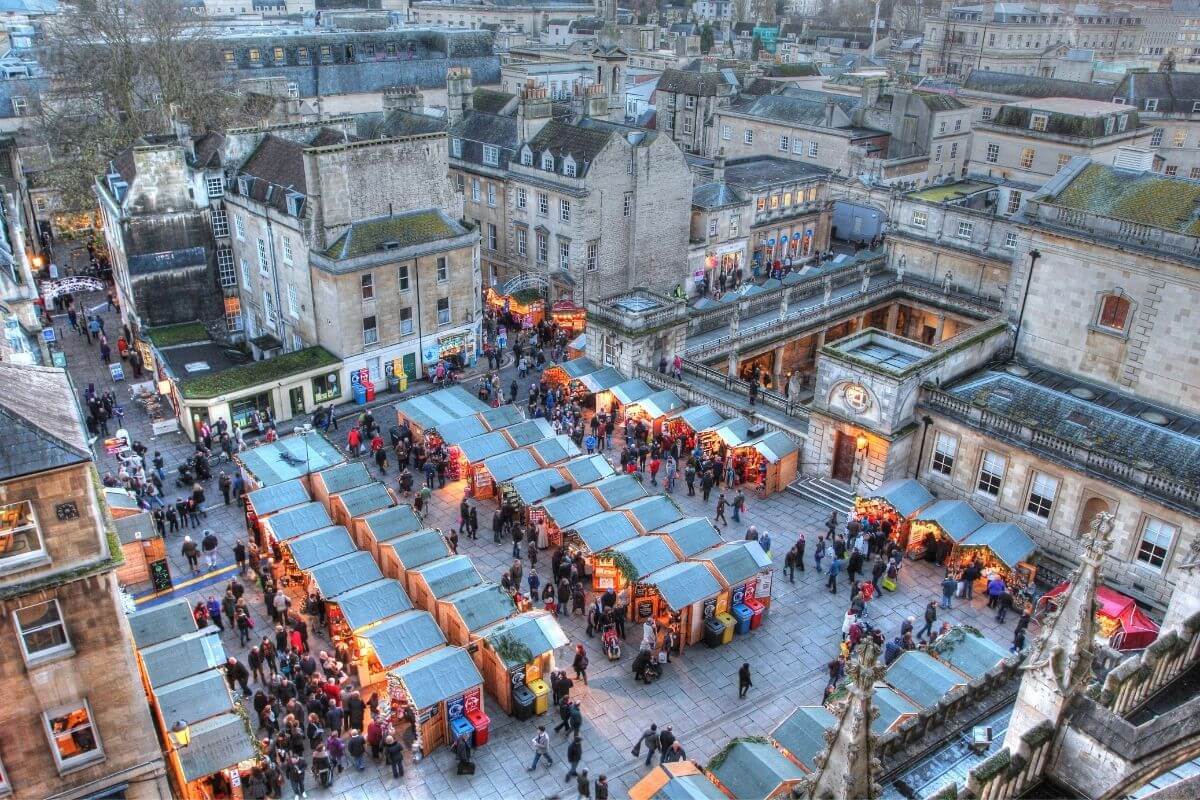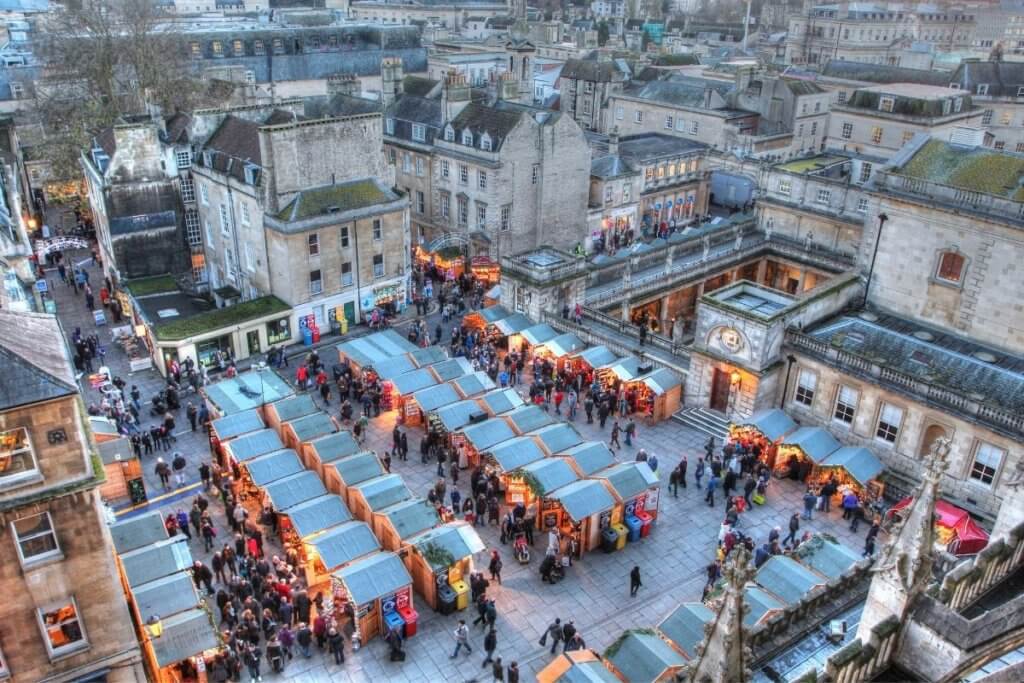 You're sure to find all sorts of unique ceramics, glassware, clothing items, and presents you can get personalised then and there, as well as plenty of food and drink for sale. You can then head out on the Christmas Tree Carol Trail to spot the 10 trees each decorated in a unique musical theme.
Bath is a great day out anytime of year, but at Christmas, it's that little bit extra special!
You can find more great days out in Somerset for Christmas here.
2. Legoland at Christmas
Your children are sure to enjoy the magical experience of LEGOLAND® at Christmas this festive season. There'll be special twinkling lights on all the attractions, snow-dusted pine trees, exciting seasonal festivities and you can even opt to Sleepover at the resort where you'll stay in a themed family room with extra festive entertainment another bonus is that all guests staying before Christmas will receive a personalised letter and LEGO gift from Santa!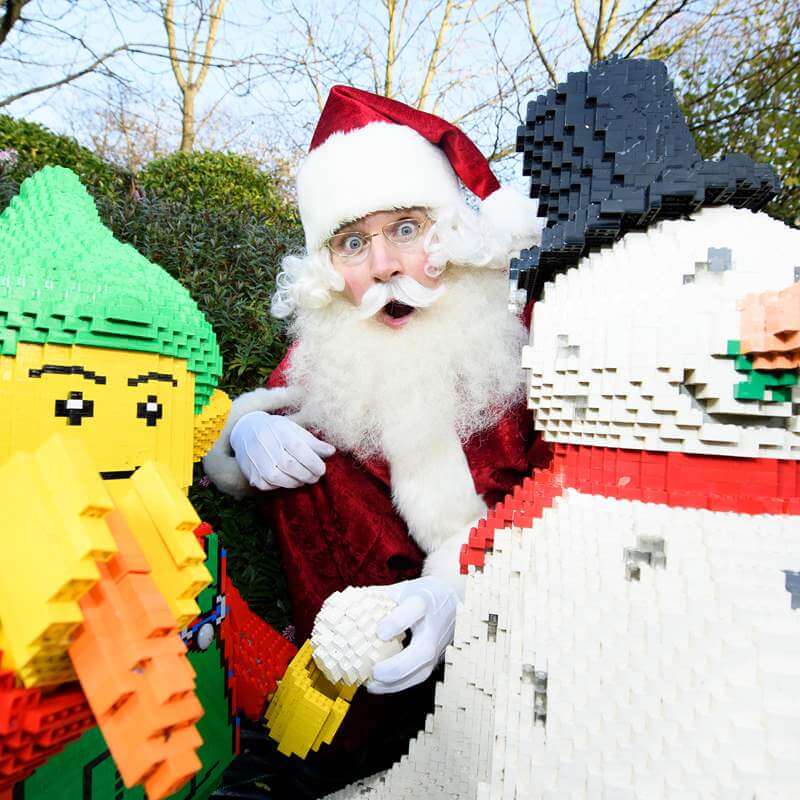 Legoland is one of the best Christmas days out for kids. If you want some more inspiration, check out our list of the best days out for toddlers, and the best days out for babies too.
---
DO YOU WANT TO SEE SANTA?
Here are the best Santa experiences in England for you to enjoy this winter.
---
3. Christmas in York, Yorkshire
York's Christmas festival draws more people every year with its spectacular shows and ice sculptures. You won't be able to help but feel the Christmas spirit in the air as you browse the St. Nicholas fair and if you're not one for crowds and the cold outdoors, you can escape to Castle Howard – a historic country house just outside York – and take a tour.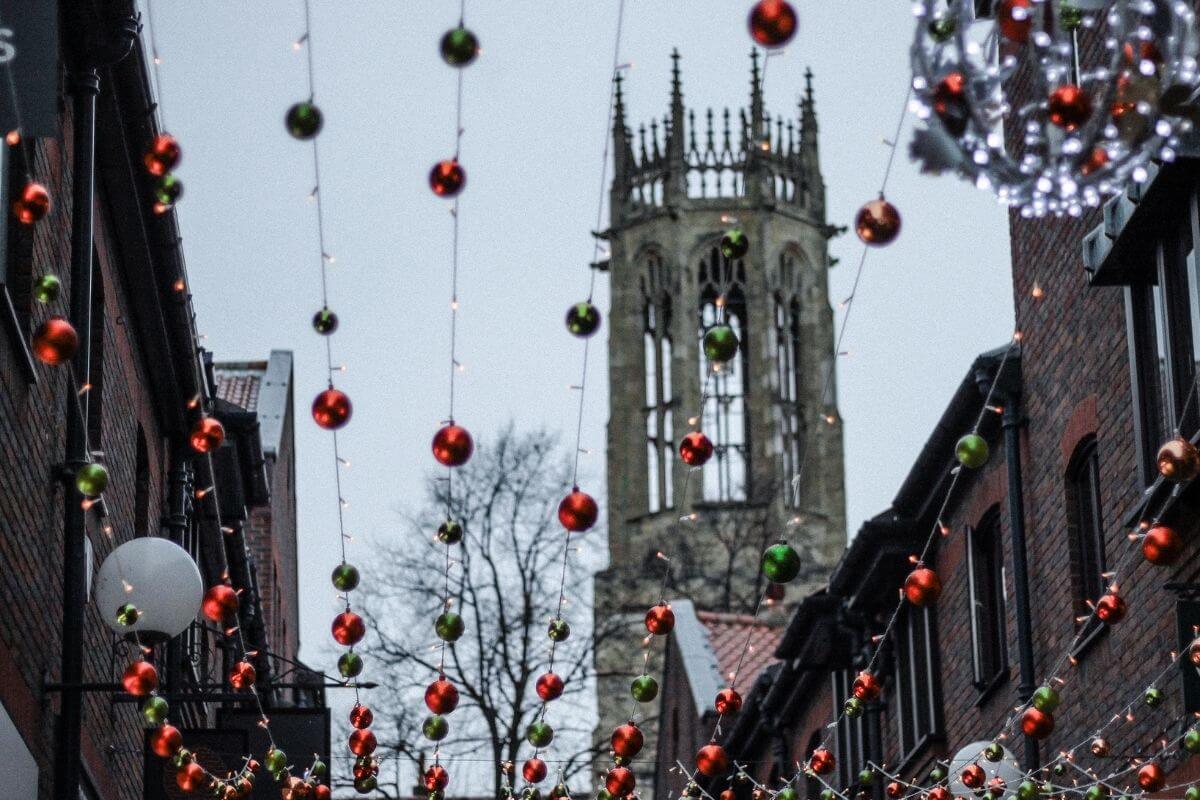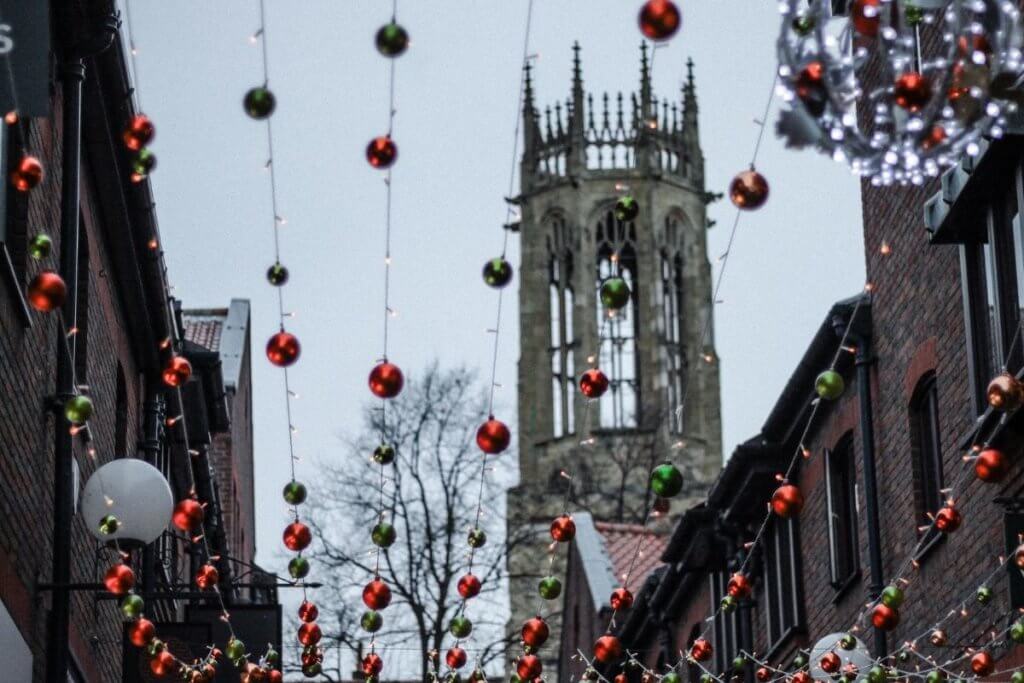 The traditional decorations look like they came straight out of a fairytale.
York is one of the best English cities for Christmas magic and one of the best festive days out in Yorkshire.
4. Christmas at Winter Wonderland, Hyde Park, London
Yes! The ultimate Christmas destination in London is BACK and BIGGER! Located in the heart of London in Hyde Park, lasting six weeks from 18th November to 2nd January 2022. There's a real buzz about celebrating the festive season at Winter Wonderland Hyde Park, there'll be a wide variety of rides, attractions, entertainment, food, drinks and so much more.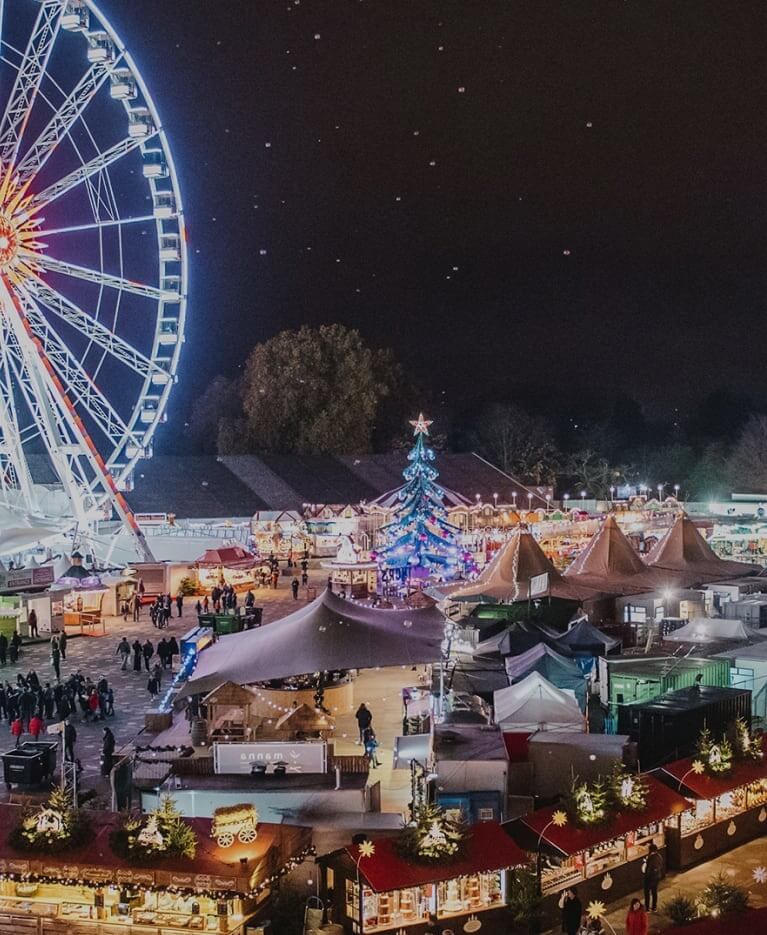 This year you'll have to book your tickets in advance online to keep everyone safe and once you're inside the event, you can stay for as long as you like.
It's been suggested that if you're visiting as a family day out then mornings will be a great time where you can enjoy winter wonderland at a leisurely pace. When the evening rolls around, the park will be transformed by thousands of sparkling lights and exhilarating festive fun.
Winter Wonderland is one of Christmas' best days out in England – there's just so much going on. Winter Wonderland is a great day out in winter.
5. Festive day out in the New Forest
Visit the New Forest for one of the best days out in Hampshire. And for a Christmas day out, that soft covering of frost on the ground makes it even more special. You could spend the morning walking in the forest deer spotting with the Deer Spotting Walk Routes Map from the Forestry Commission, England.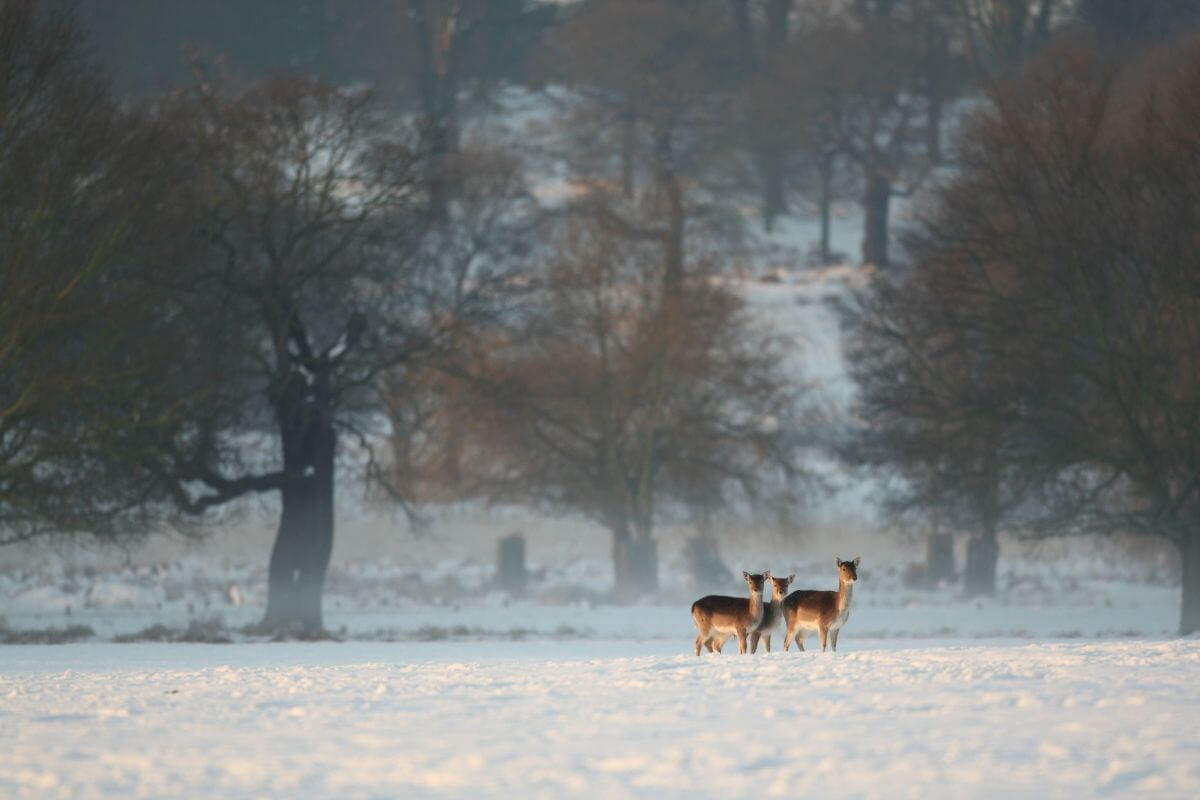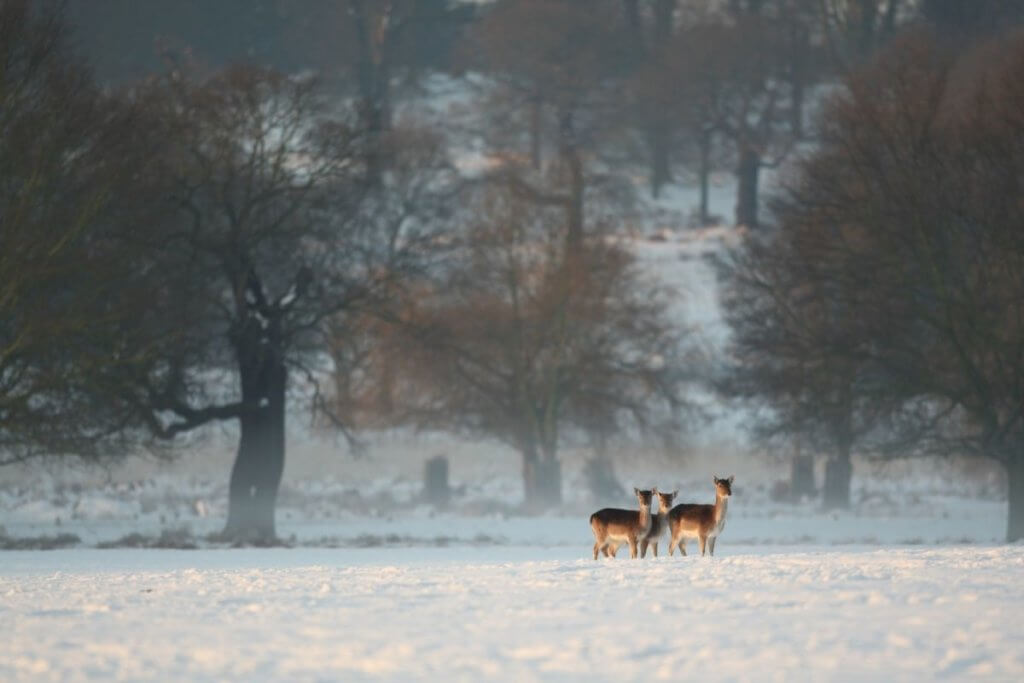 And then your afternoon looking around the New Forest villages and getting toasty by a crackling fire at a New Forest pub. You could also meet Santa on a canoe in the New Forest – find out more in our article on the best Christmas days out in Hampshire.
6. Xmas day out at Blenheim Palace and Oxford
Christmas at Blenheim Palace is all kinds of magical. The whole palace is specially decorated and there are themed experiences throughout. There's also a Christmas market to enjoy, and the whole atmosphere is just amazing. The experience makes for a great Christmas day out for all the family.
If you want to read more about Christmas at Blenheim Palace, click here for our editor's review of her trip there in Christmas 2022.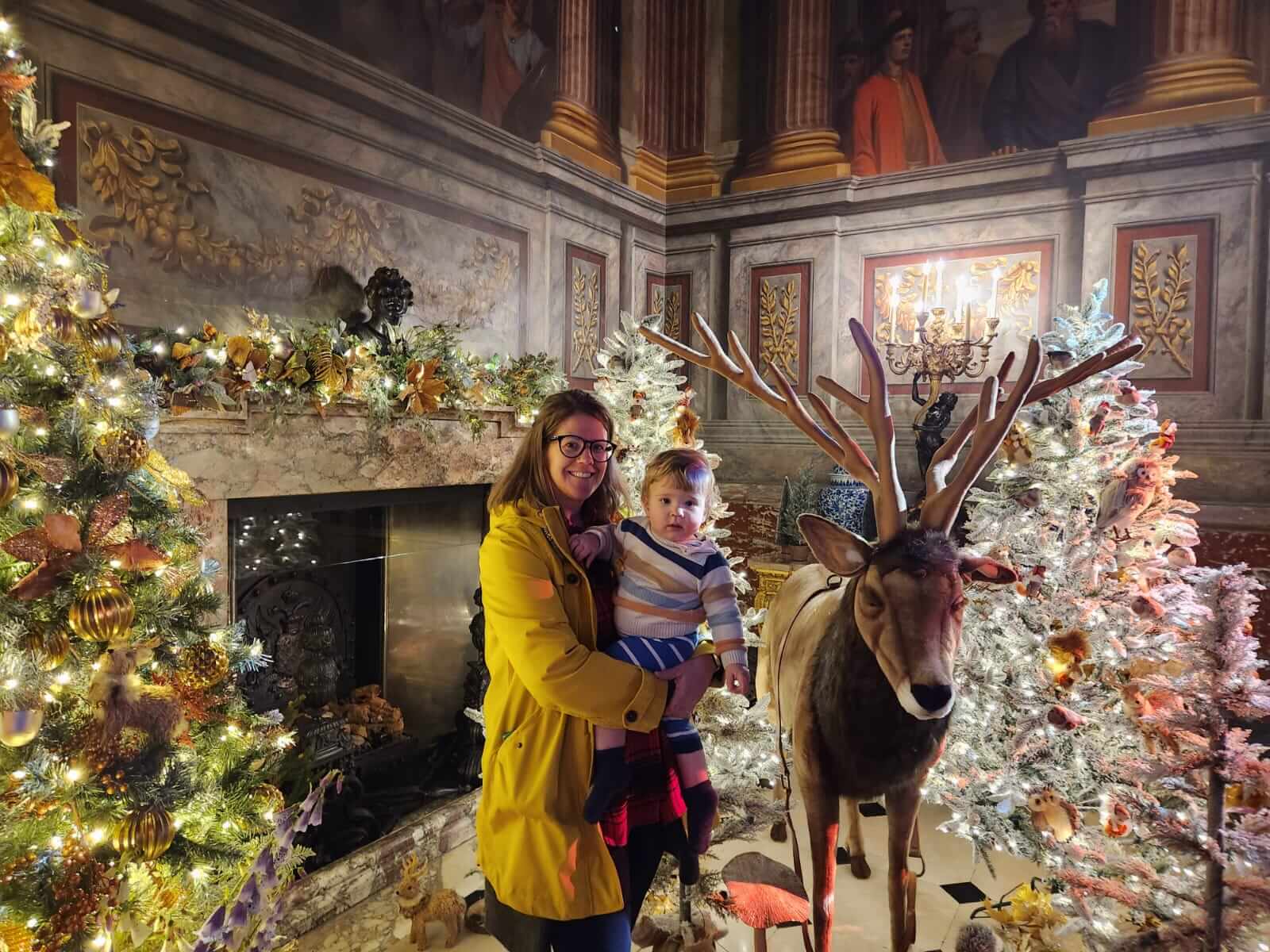 Immerse yourself in the history of English academia in Oxford this Christmas. Touring the grounds of the university at any time of the year is a truly special experience, but Oxford possesses an extra bit of magic during the Christmas holidays. The city's historic Broad Street is livened up by the annual Christmas market with over 60 stalls selling gifts and food, and local live entertainment.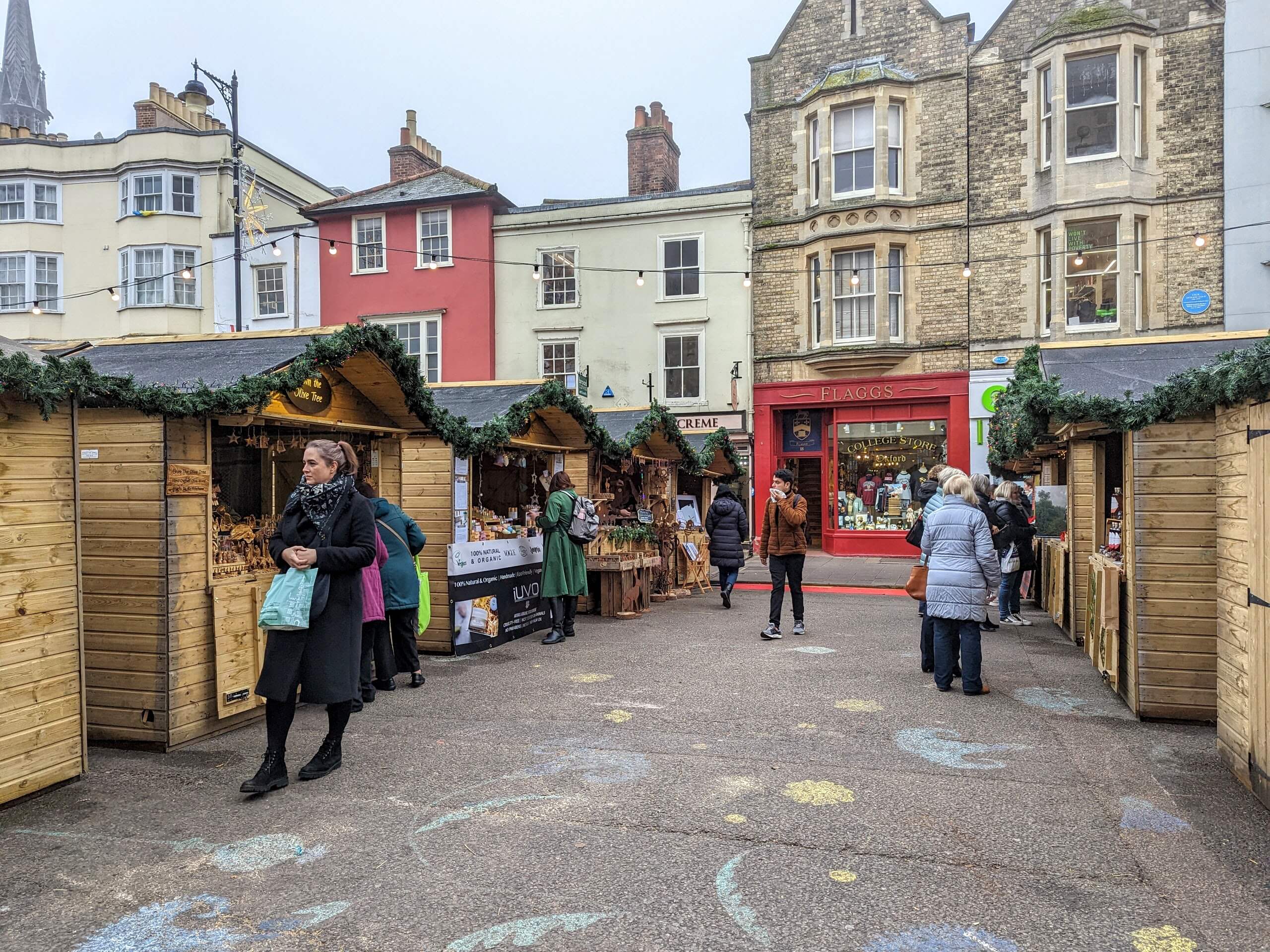 For more days out at Christmas in Oxfordshire, click here. The holiday season is such an enchanting time for planning one night breaks, you could make this trip into two days and check out Oxford Christmas Market, too.
READ MORE: The BIG Kids Christmas Quiz
The Best Gift Experience Days for Him
7. Christmas day out at Disney's FROZEN The Musical
The beloved animated film that always gives its audience chills, both children and adults alike –has now come to London's West End. For the first time in forever, the Theatre Royal Drury Lane has reopened its doors, bringing Elsa and Anna's story to the stage in a magical and heart-melting theatrical production.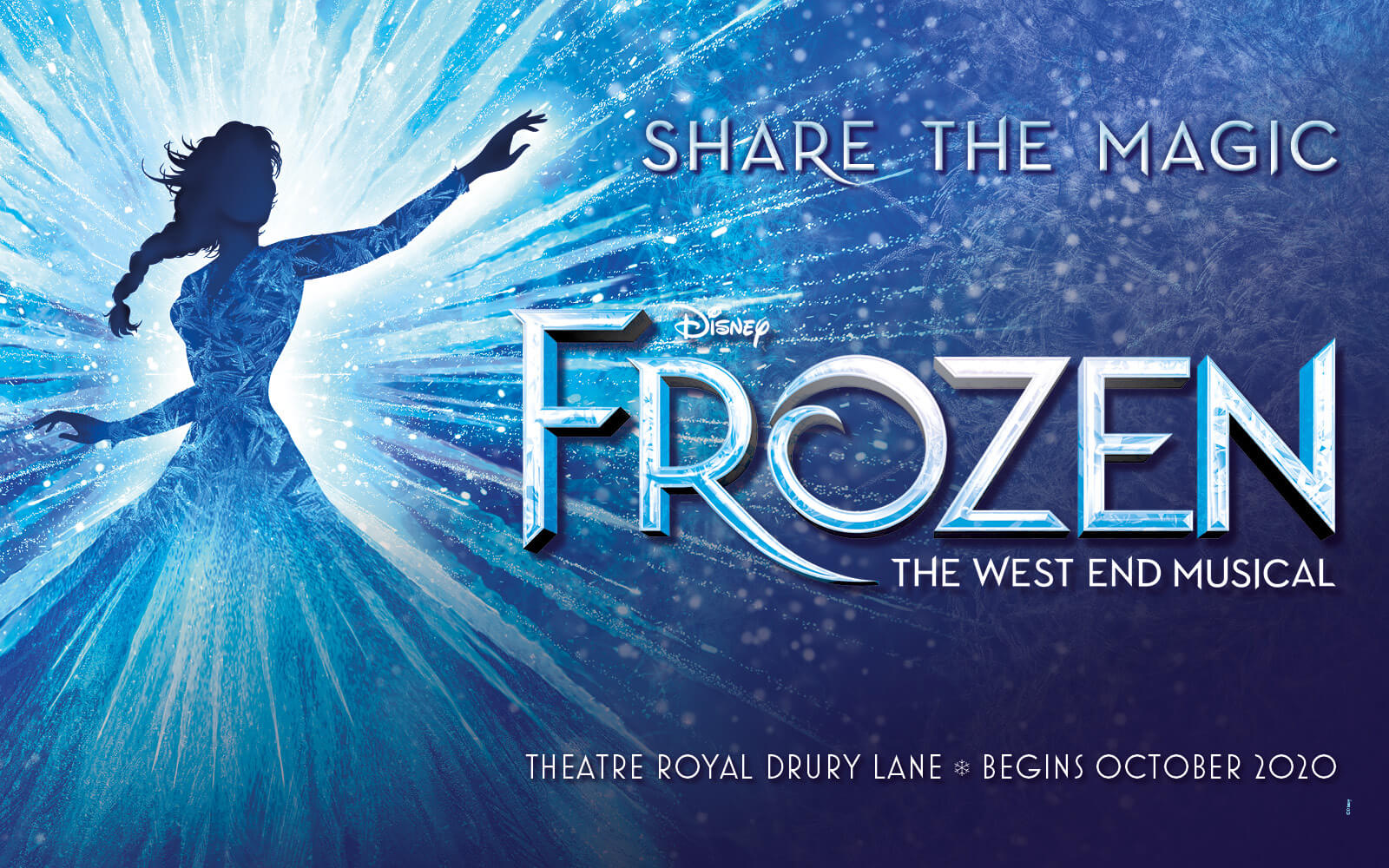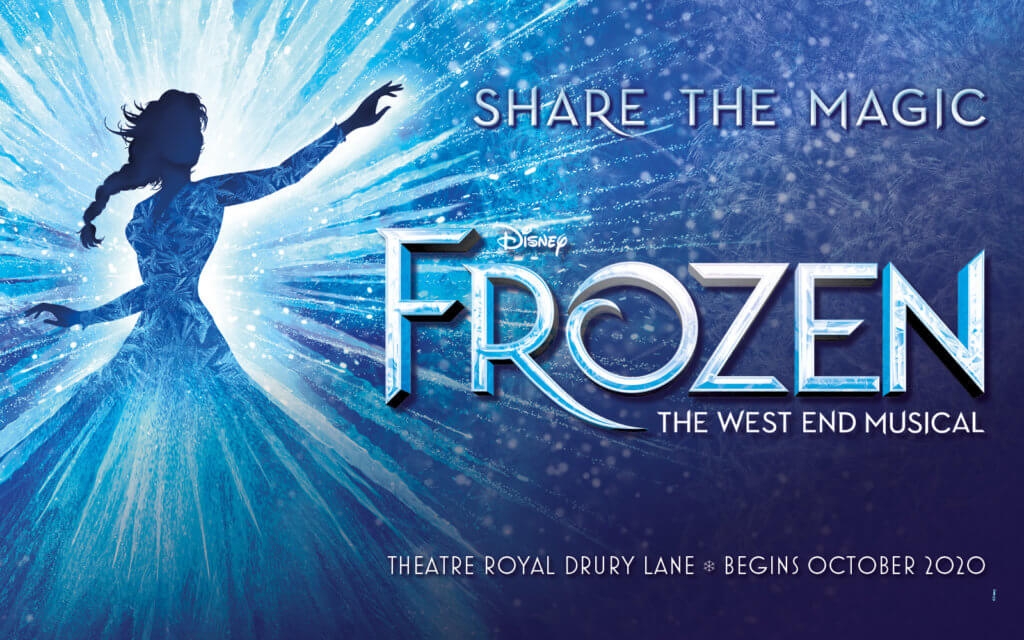 With jaw-dropping scenery, special effects, and all the English Christmas songs you know and love, you're sure to have an incredible experience that will stay with you long after the curtain falls if you decide to watch the musical this Christmas.
London is always a fun day out at Christmas, but add the Frozen musical to the mix and you'll have a super special festive day out to enjoy with family, or friends. This is one of the biggest Christmas days out in the UK, especially if you combine it with Winter Wonderland too.
8. Christmas at Chatsworth and Bakewell, Derbyshire
Chatsworth House is one of the absolute highlights of the Peak District, and makes for a great Christmas day out in the Midlands. It's one of the top Christmas attractions in the UK.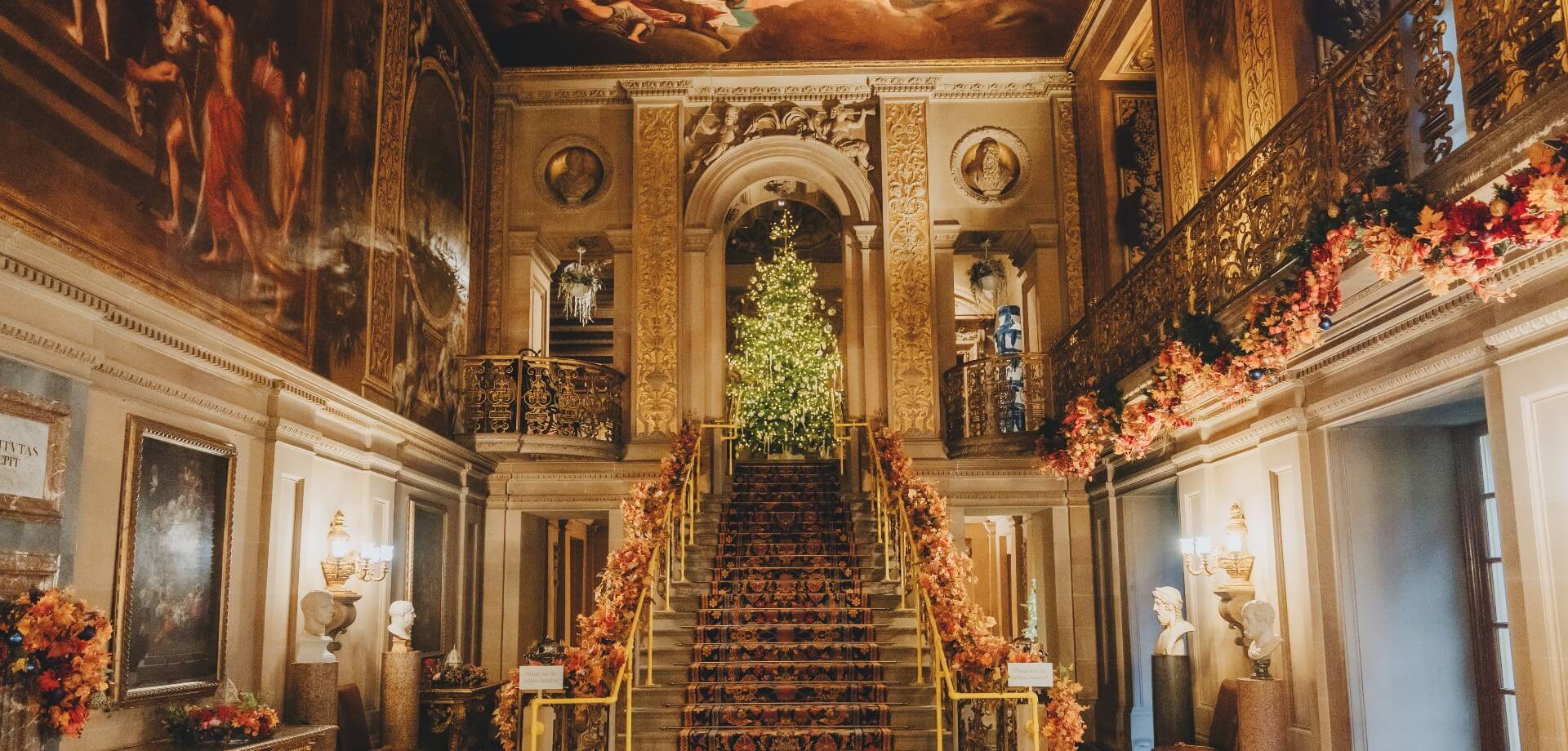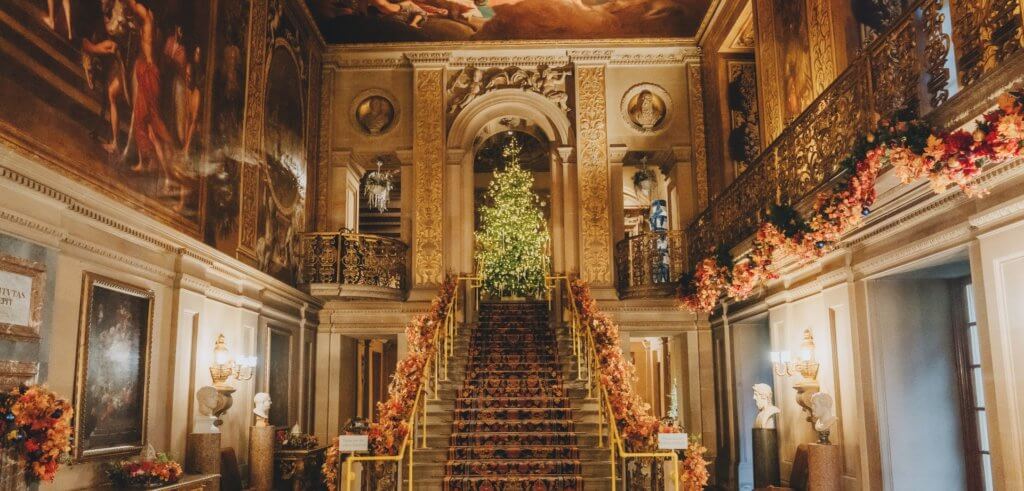 If you're wondering if the infamous pudding 'Bakewell Tart' is named after this place then we're pleased to inform you, you're correct and it's safe to say they know a thing or two about Christmas cheer. In Bakewell, there are pubs and tea rooms almost around every corner, and if you're counting calories the Peak District is right at its doorstep where you can walk it all off on a nature trail or hike.
If you want a low-key day out the town hosts candlelit tours of Haddon Hall, a romantic medieval manor house that has featured in several period films such as Pride & Prejudice and Elizabeth.
You can read our readers' tried and tested review of Chatsworth at Christmas here.
9. Christmas day out in Chipping Campden, Gloucestershire
If there ever was a place created with Christmas in mind, the Cotswolds would be it and Chipping Camden would be its star attraction. An Enchanted Christmas festival fully sets the tone for the rest of the Winter festivities.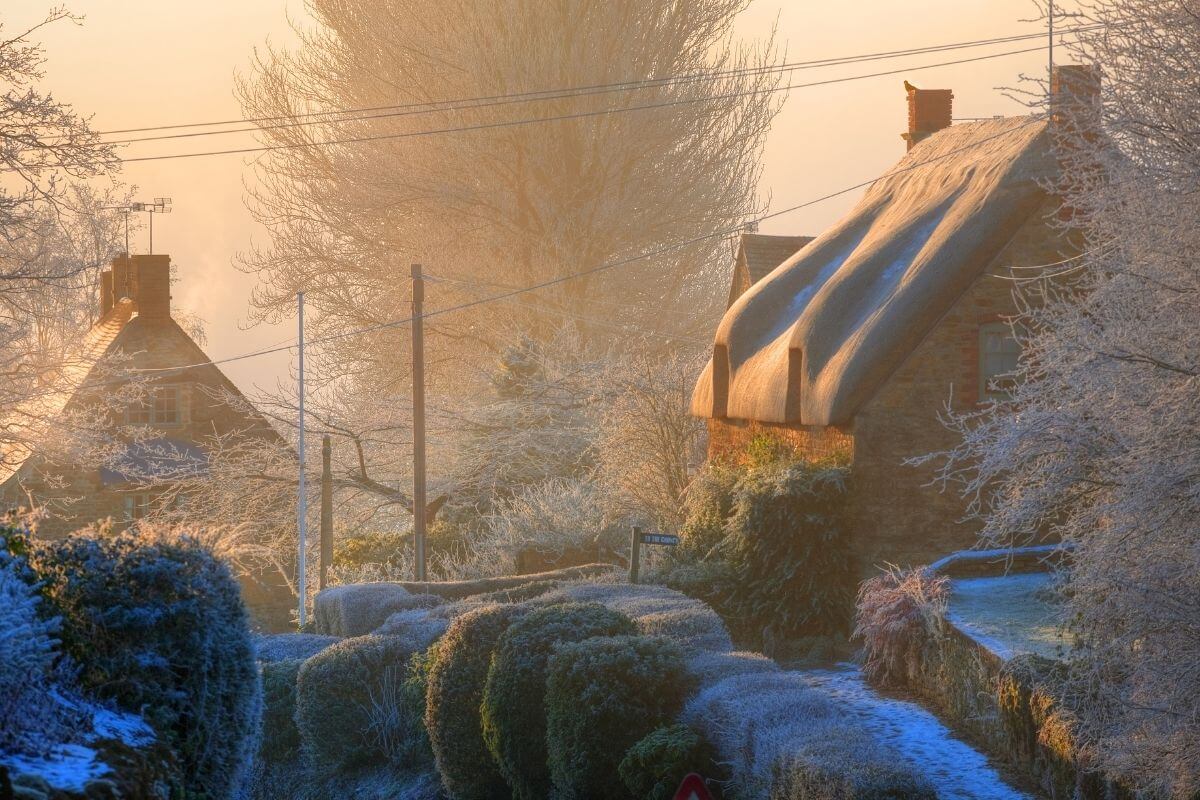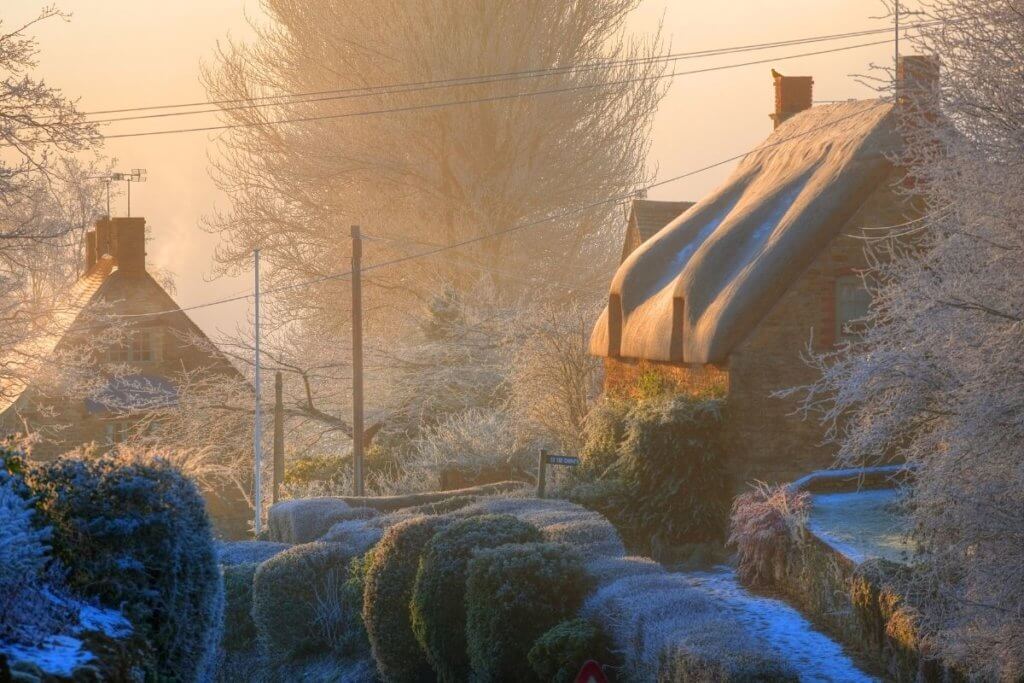 Father Christmas parades the town and is preceded by a traditional brass band which is a breath-taking sight to behold. Then local traders really go to town turning the picture-postcard high street into a scene straight out of a Charles Dickens novel.
It's one of the best days out in the Cotswolds – there are always loads of Christmas events there, so maybe go all out and book in a weekend!
10. Christmas days out in Newquay, Cornwall
Fancy a coastal vibe this Christmas? Look no further than Newquay. It's Cornwall we're talking about and who doesn't like Cornwall? It may be crowded in the summer but in the winter it's the perfect break from the crowds, for those seeking to curl up by a fire while being serenaded by the sound of crashing waves.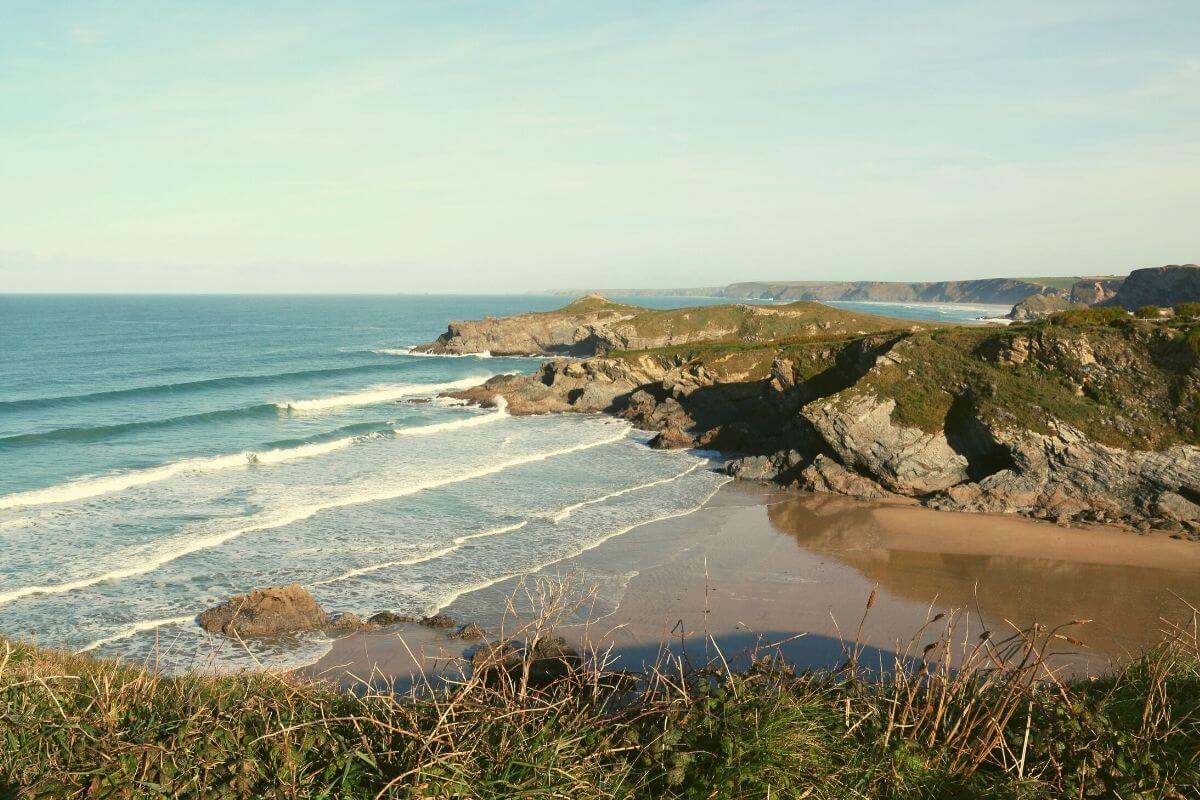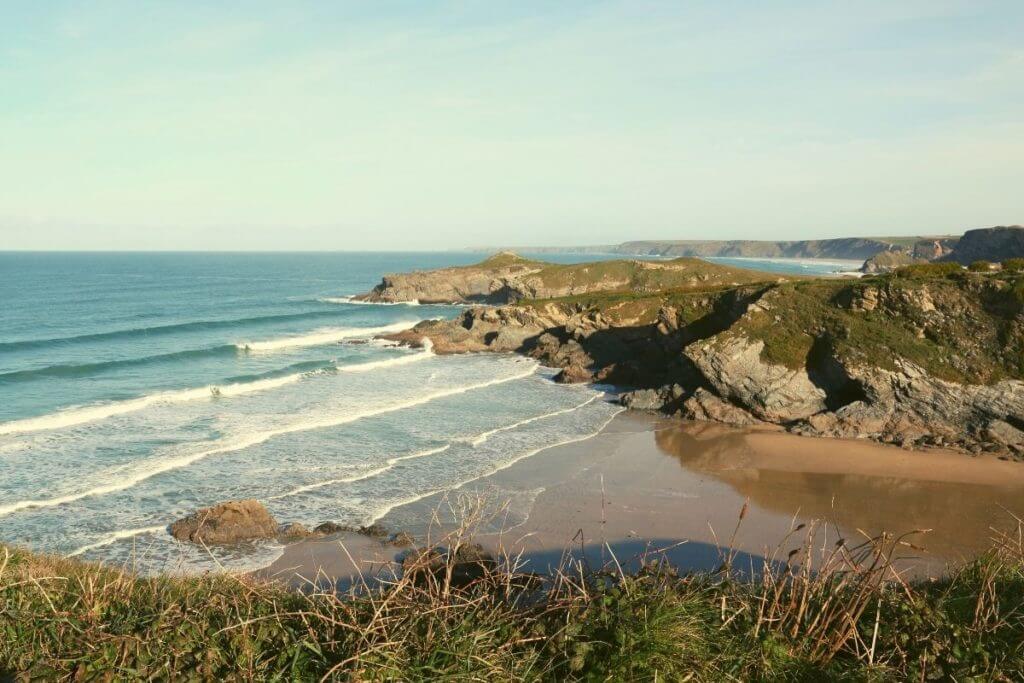 Bundle up and stroll along Fistral Beach before taking in a stunning sunset over the rugged cliffs. It's ideal for families too, you could visit Newquay Zoo – an aminal lovers dream. With dozens of different animals across 13 acres – you're in for a really wild time. Here are a few more ideas on how to spend a great day out in Newquay.
11. Christmas day out in Rochester, Kent
'A Christmas Carol' is still to this day one of the most loved Christmas stories of all time, and with Rochester being the final resting place of Charles Dickens, the city truly honours him in the form of a festival with all the bells and whistles.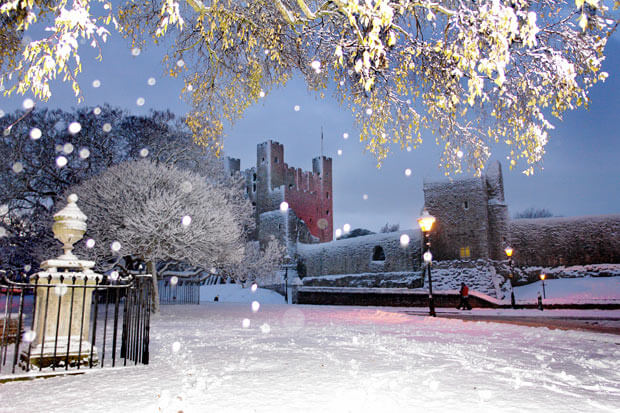 Its dramatic cathedral, castle, and medieval architecture become the perfect backdrop for the Charles Dickens Christmas festival, which sets the tone for a magical season. Even the streets come alive with performers, markets, pantomimes, and artificial snow. The overall effect turns the clocks back two hundred years during the festive season, bringing the world of England's most loved author back to life for a spell.
Rochester is one of the best days out in Kent year round, but at Christmas, it's that little bit extra special.
12. Christmas with Peppa Pig at a theme park
Paulton's Park is one of the most popular theme parks in the UK, and a definite winner with the kids. Running from the 4th to 23rd December, the entire Peppa Pig World will be decorated for Christmas, right down to characters sporting their favourite holiday outfits. There's even Santa's Christmas Wish Show, starring the main man himself!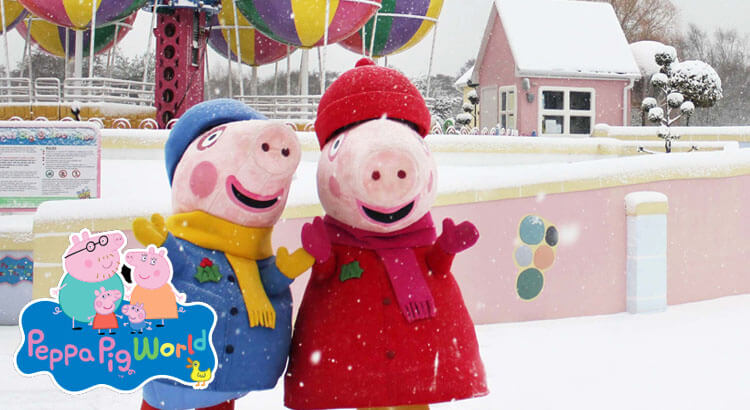 The best part is, all of the special Christmas extras are included in the price of a standard Paulton's ticket. If you're looking for Christmas events for kids near you, this is the one!
13. Christmas days out in Birmingham, West Midlands
Birmingham has become England's second most populous city for a good reason and it could be the ideal spot for you to get your Christmas fix this year.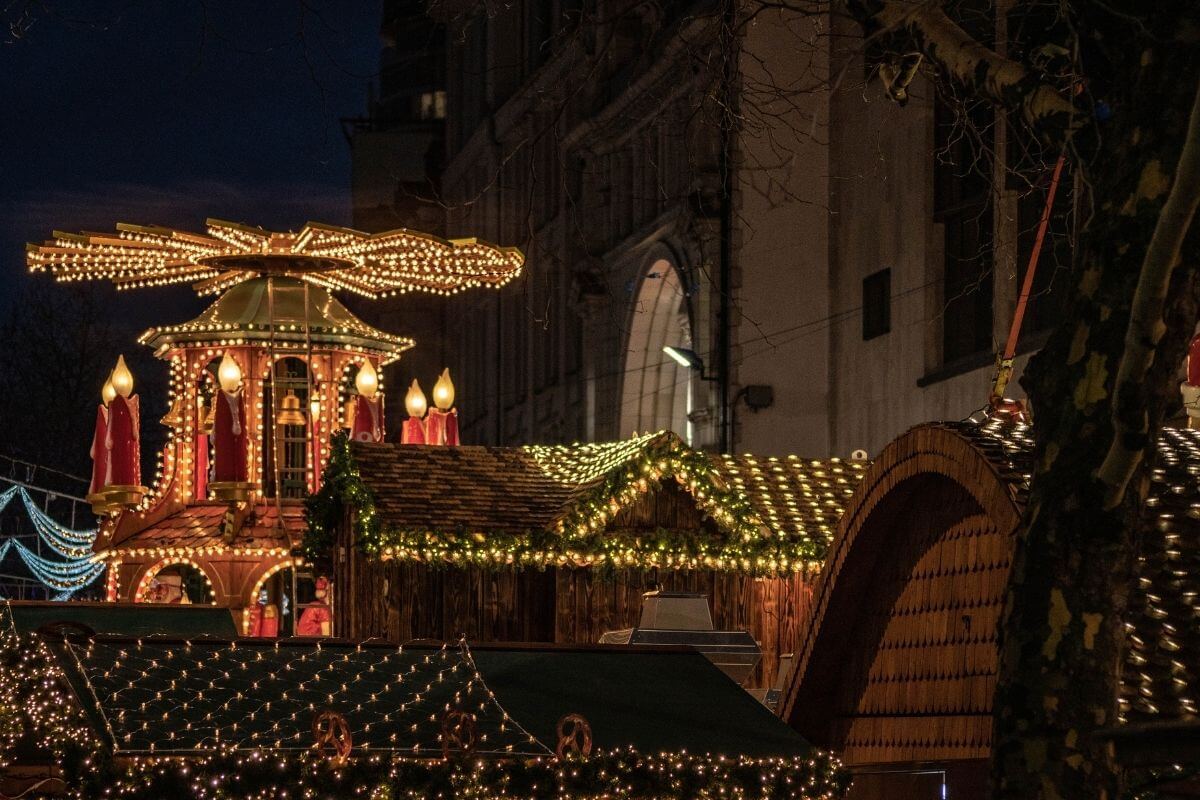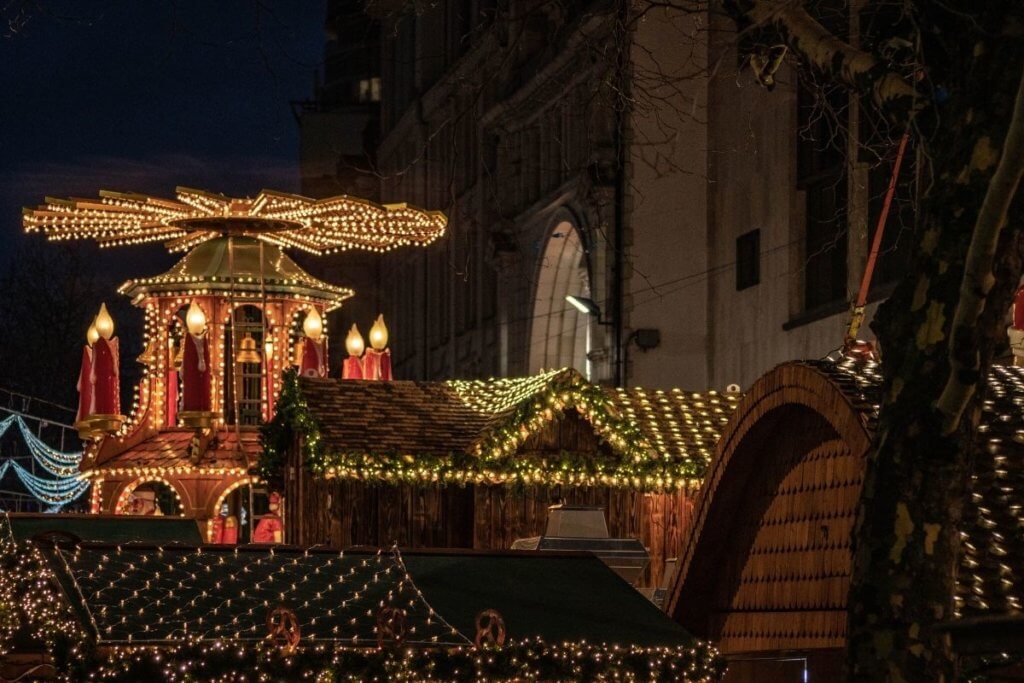 If you enjoy authentic German Christmas markets then Birmingham is perfect for you. It hosts the largest Christmas market outside of Germany and Austria, attracting over 5 million visitors. If you're visiting with children you have to stop by Santa's Winter Wonderland at SnowDome.
England's cities are always one of the best things to do at Christmas, and Birmingham is one of the most fun out there. There are also some great days out from Birmingham you can try too.
14. Christmas days out on trains
Amerton Railway (Staffordshire) are hosting their Santa Specials again this year, as is Dartmouth Steam Railway's Train of Lights in Devon, and North York Moors Railway's Santa Specials. Check out your local train station to see what Santa specials are available near you!
For a classic UK Christmas day out, a Santa Special train ride is always a good idea. If you're visiting the Isle of Wight for Christmas for example, you could join a Santa's Special train ride at Havenstreet Station for a fun Xmas day out.
15. Your local Christmas day out
Fancy staying local for Christmas? We've written these great Christmas day out guides to some of the top counties. Don't be offended if yours isn't there though!
16. Christmas Carols on the River in Cambridgeshire
Christmas is the time that we come together and enjoy the festivities with our loved ones. To honour the spirit of Christmas, each year the Traditional Punting Company embrace the festive period with a music charity event for all to enjoy. Carols on the River is a great way to get into the Christmas spirit in the run up to the big day.
Wrap up warm, snuggle under a blanket, and have a hot chocolate in hand, while St John the Evangelist choir serenade you with carols whilst you are effortlessly punted along the College Backs. This Punting in Cambridge experience will be one to remember this joyous season. Feel free to sing along!
Join them for an hour long chauffeured punting experience along the river Cam for 'the best of the year.
– 100% of ticket sales will be donated to Cambridge Aid to help local people in crisis.
– Either book a section on a Shared Chauffeured punt for either up to 3 people (£40) or up to 6 people (£80). Or alternatively a Private Chauffeured punt for up to 10 people (£150)
– Departure is at 2:15pm on Sunday the 4th of December
If you can't make the date check out the details for the Christmas Punt and Hunt. Your family can have a magical experience in the beautiful city of Cambridge hunting for Santa's elves, reindeer, dinky door's and so much more with a festive punt and hunt experience. Join a top-rated chauffeured punting tour with a joyful twist as you find the answers for a sweet surprise. Then take to the cobbled streets to walk the path of Santa and his elves in the run up to the big day itself. It is a christmassy activity like no other which the whole family can be a part of.'
This festive experience runs throughout the advent calendar up until Christmas Day and can be included as part of a shared or private chauffeured punt tour.
17. Christmas day out in Brighton by the sea
If you want some fresh air in your lungs this festive period – how about spending a day out at Christmas in Brighton? There's the Christmas Festival, pantomimes, the ice rink at the Pavilion, and you can even meet Santa up the i360. Also, you've got the wonderfully wild beach, and all the foodie options Brighton is so well known for too.
Check out our guide to all the best things to do in Brighton for Christmas here.
18. Best day 'IN' (Bonus Suggestion)
If the weather isn't quite right, and you're not feeling those crowds, you can still have a very merry countdown to Christmas without leaving the house or spending the day surrounded by crowds of people out in the cold.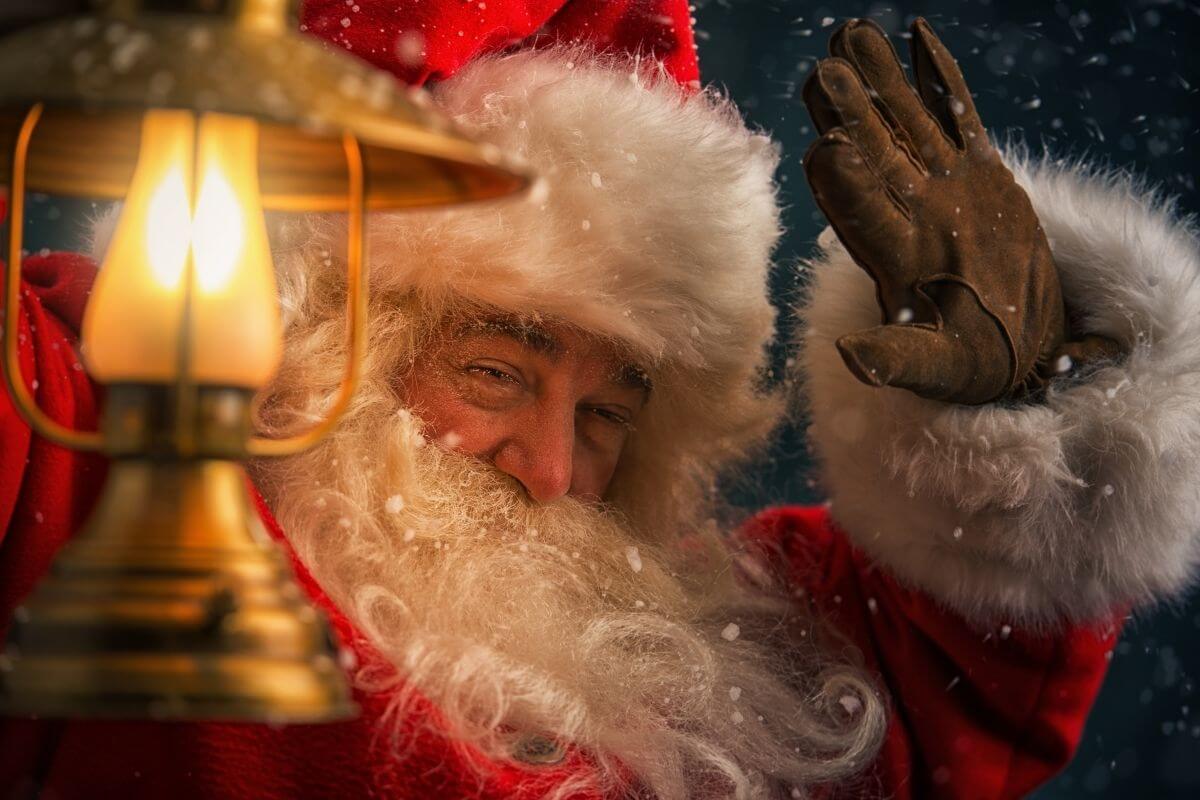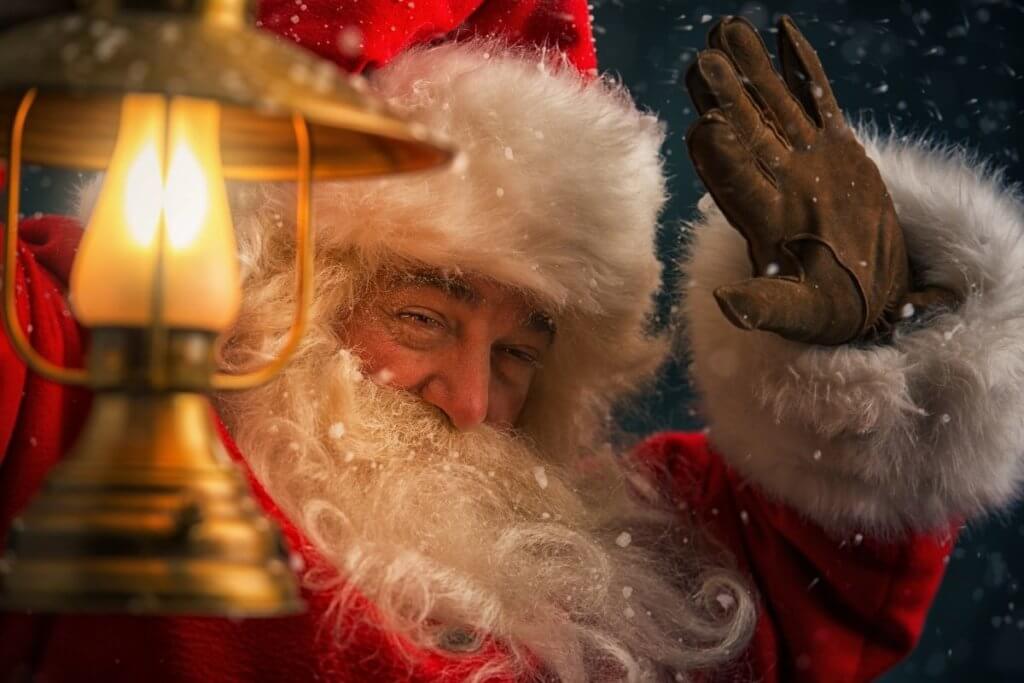 Stay in, bake some cookies with your children, and have a video call with Santa Claus! Santa's grotto may not be going ahead in your town this year or you may just be risk-averse. Fortunately, you can have a video call instead with Santa's Calling You.co.uk.
The website allows you to book a private Zoom call with either Santa, Mrs. Claus, or one of Santa's elves and you can even request them to read you a story, that's plenty more than you get when you queue up to visit Santa's grotto in person. And all you have to do is decide on a date and time.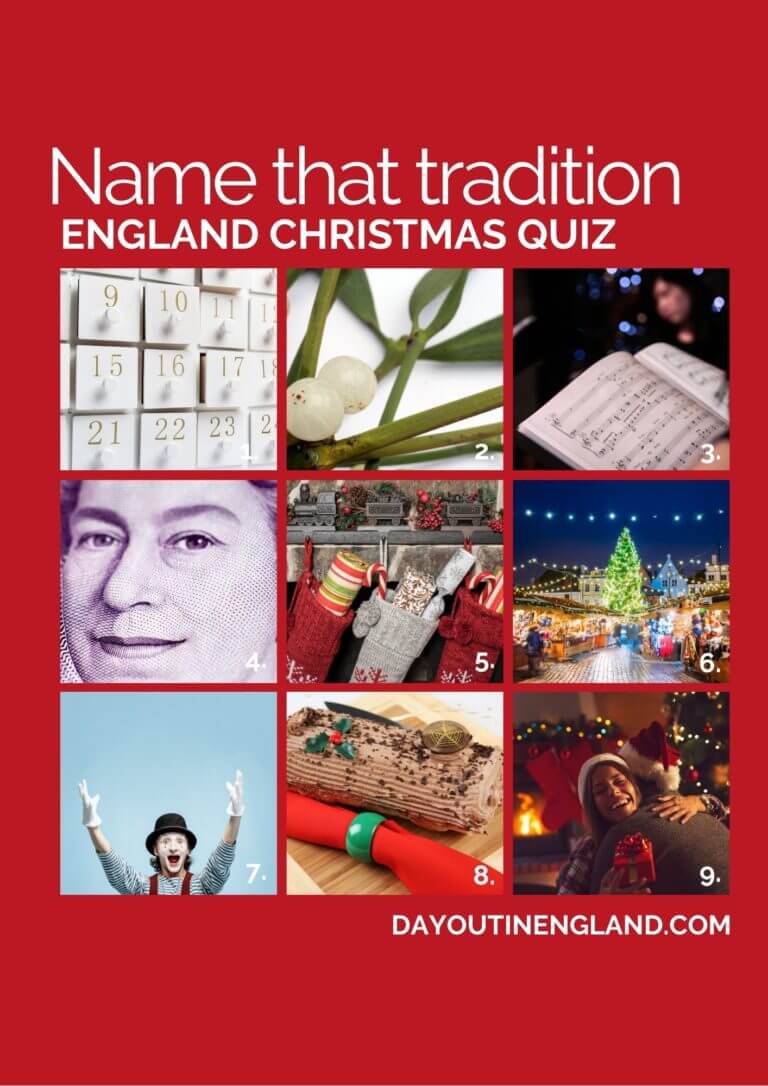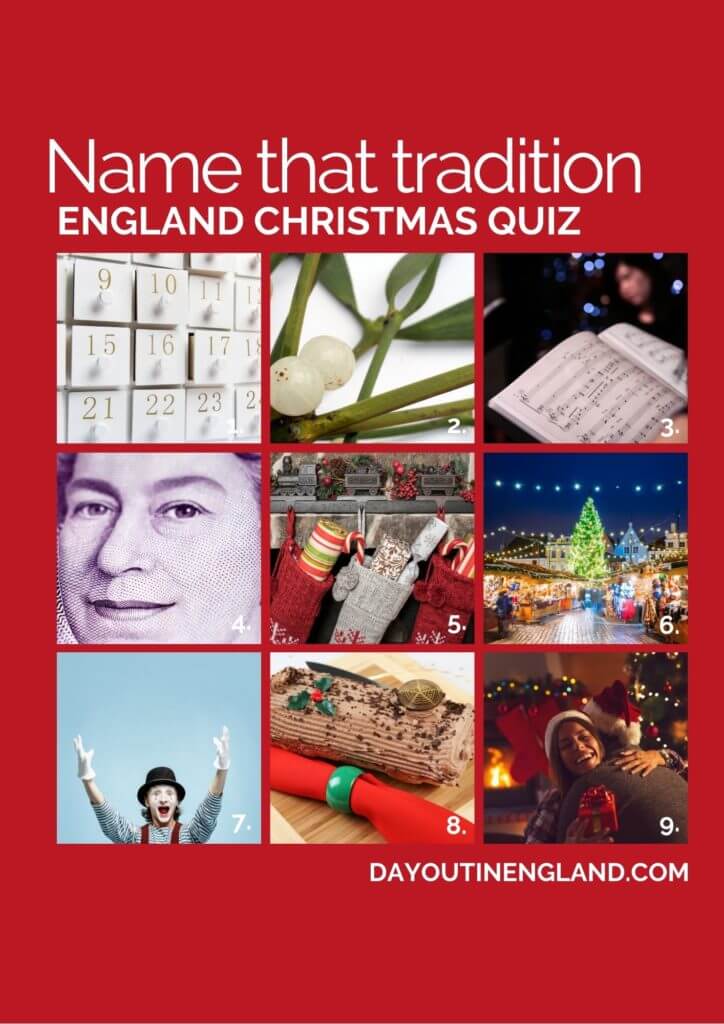 If you're staying in more than going out this Christmas, you could also have a go at our Christmas dinner quiz, our England Christmas quiz and all our other England quizzes too – lots to choose from!
Best Christmas days out
Which one of these Christmas days out are you most tempted to visit after going through our list? Are you planning to take on the challenge of visiting them all? Hope you've enjoyed all these Christmas events for 2022.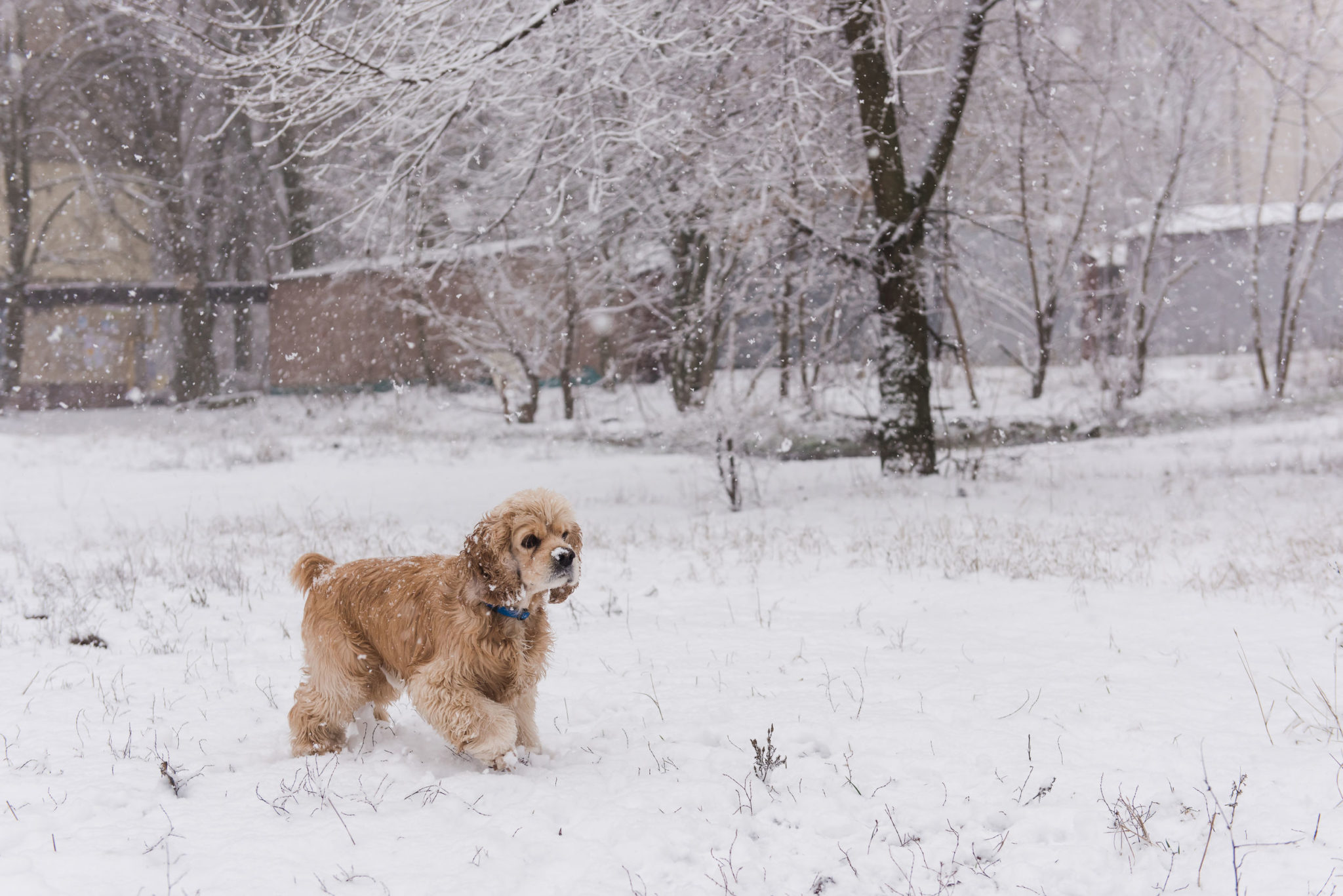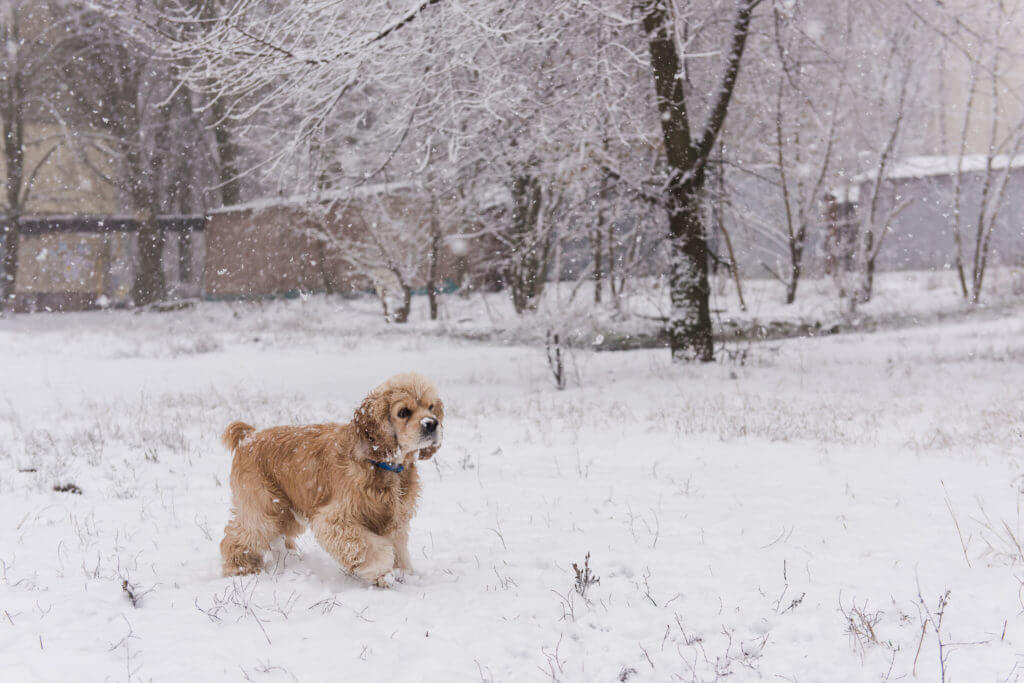 However you decide to celebrate the festive season this year we wish you a very merry Christmas with lots of fun and a happy and safe new year. Enjoy your days out at Christmas!
Best days out for Christmas 2022
1. Christmas in Bath, Somerset
2. Legoland at Christmas
3. Christmas in York, Yorkshire
4. Christmas at Winter Wonderland, Hyde Park, London
5. Festive day out in the New Forest
6. Xmas day out at Blenheim Palace and Oxford
7. Christmas day out at Disney's FROZEN The Musical
8. Christmas at Chatsworth and Bakewell, Derbyshire
9. Christmas day out in Chipping Campden, Gloucestershire
10. Christmas days out in Newquay, Cornwall
11. Xmas day out in Rochester, Kent
12. Christmas with Peppa Pig at a theme park
13. Christmas days out in Birmingham, West Midlands
14. Christmas days out on trains
17. Christmas day out in Brighton by the sea
---