VERY exciting news!
Too exciting almost.
I'm a finalist in the Best Blogger category at the Travel Media Awards in London on October 18th 2021.
These awards are the awards. Genuinely daydreamed about being a finalist in this category for the 10 years I've been a blogger – love that I've made it in with this site, my Second Baby, Day Out in England.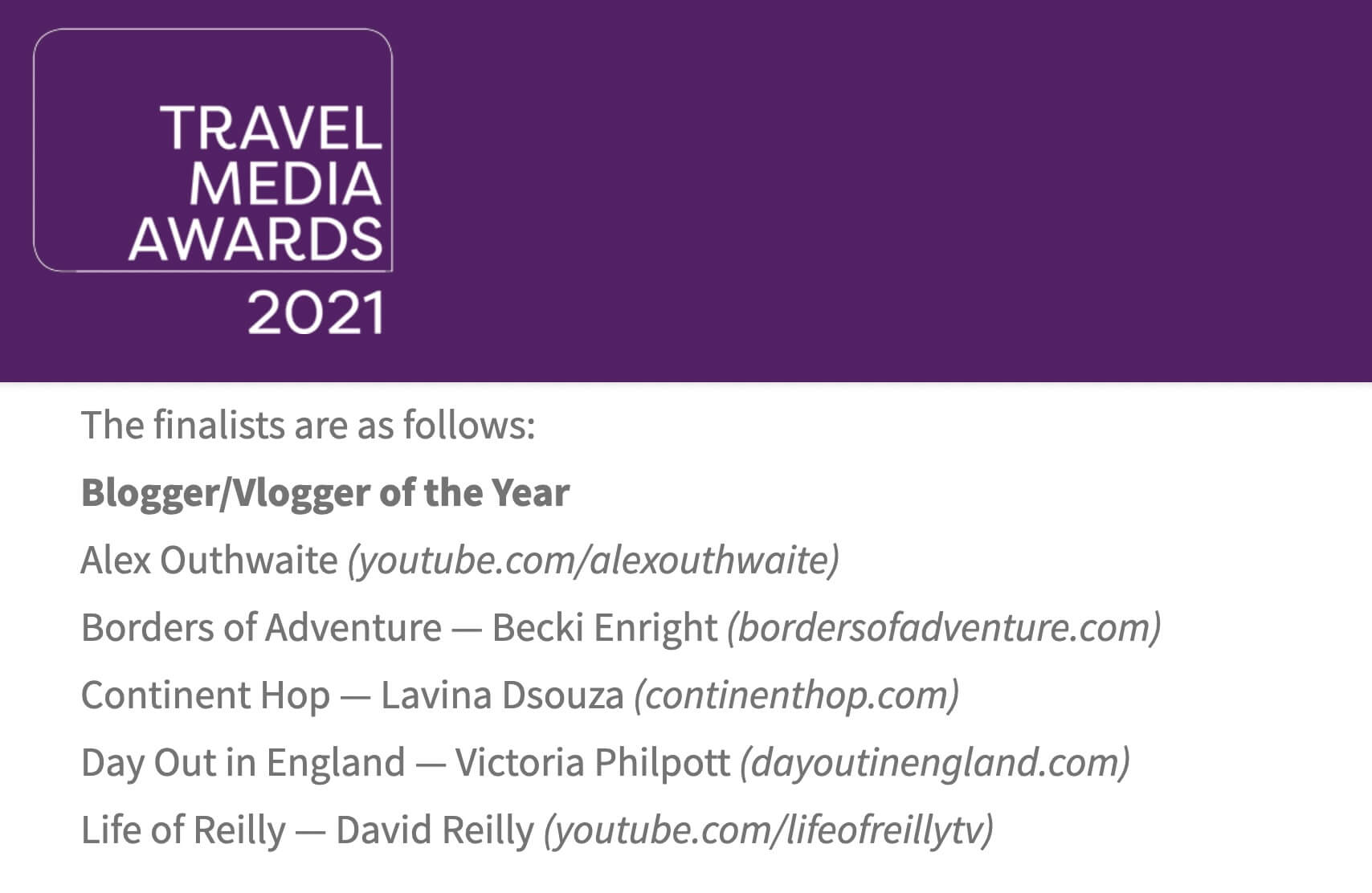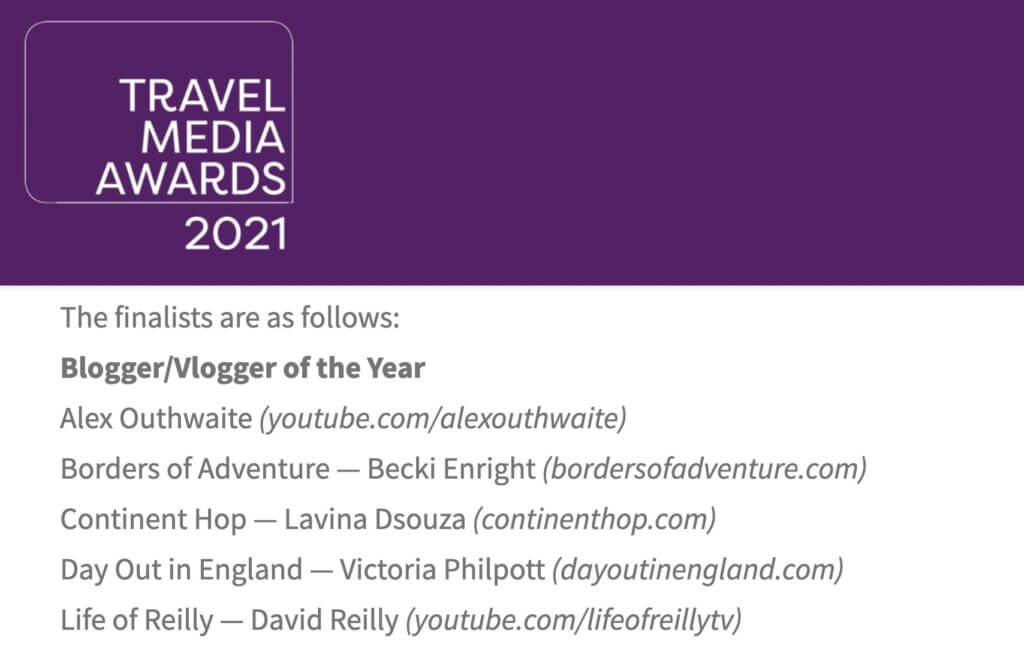 Starting Day Out in England
As you may know, I set this site up in January 2020, before I'd even heard the word COVID. I wanted somewhere to inspire people to take day trips in England, away from the international / solo travel focus of my first blog, VickyFlipFlopTravels.com.
I set it up on the 7th January 2020 with a plan to update it occasionally with adventures from England. I wanted to encourage readers to make the most of this wonderful country, and to find great days out to suit their budget.
And then, it turned out, that after February 1st 2020, I spent the entire year in England, mostly in my home office. Days out in England were all we could hope for.
It makes me so, so happy that people have used Day Out in England to plan adventures away from their four walls, and I've hopefully inspired them to explore our beautiful country. It's been a tough 18 months for us all and inspiring people to get outside (when legally permitted!) is my version of 'doing my bit'.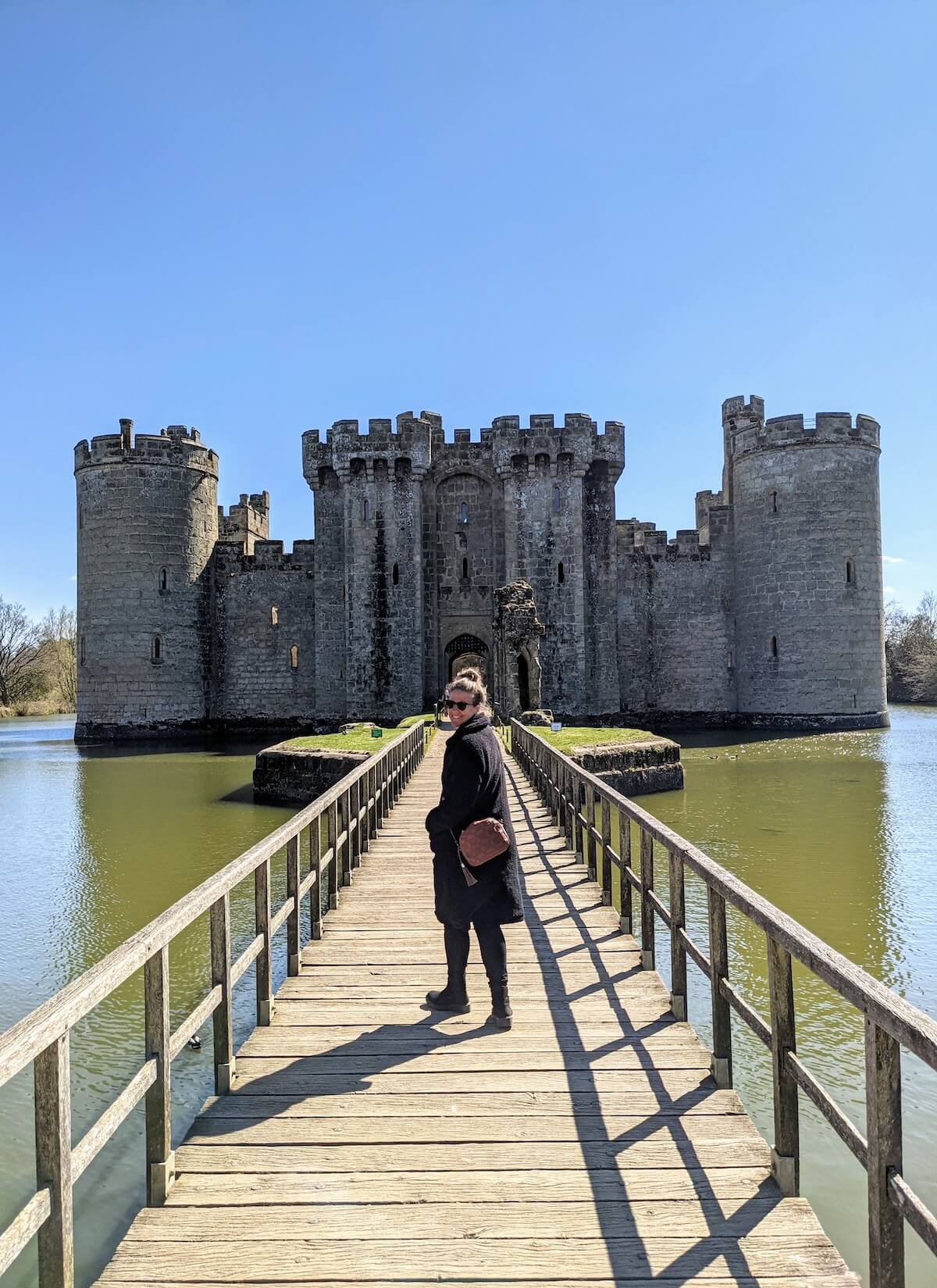 120,000 monthly page views!
Over summer, every month over 120,000 people viewed my site, checking out the best tips for every county, day trips for adults, for kids, for toddlers and grandparents too. I love thinking of my readers pootling off on day trips after reading about them on here.
Warms my heart!
Since setting up the site I've written over 120 articles for the site, edited about 40 more from local experts, and have written about England for many other sites too. I've also been called on to comment on travel in England. I've been on Radio 4 to discuss England city breaks for summer 2021, have been quoted on big travel websites, and this month, I gave a presentation on days out in England to a huge TV network to inspire them to use up their holiday days before the end of the year. I've also written about paddleboarding the south coast of England for The Independent.
And have you seen the four videos I've made for my Day Out in England YouTube channel?
It's been an adventure!
As you can see on the site, I've created videos and colourful maps to make it as easy as possible for anyone to follow my advice. Something for the visual learners there!
Collaborations
I've worked with Visit England to promote Norfolk, with FlipFlopShop on a Chichester Harbour Travel Guide, and with Princess Cruises to promote their Seacations trips around the UK. I've also worked with Classic Cottages in Cornwall on a St Ives guide and with Original Travel on a guide to England's best gardens too.
I hope to continue partnering with relevant brands and publications to introduce readers to new destinations within England.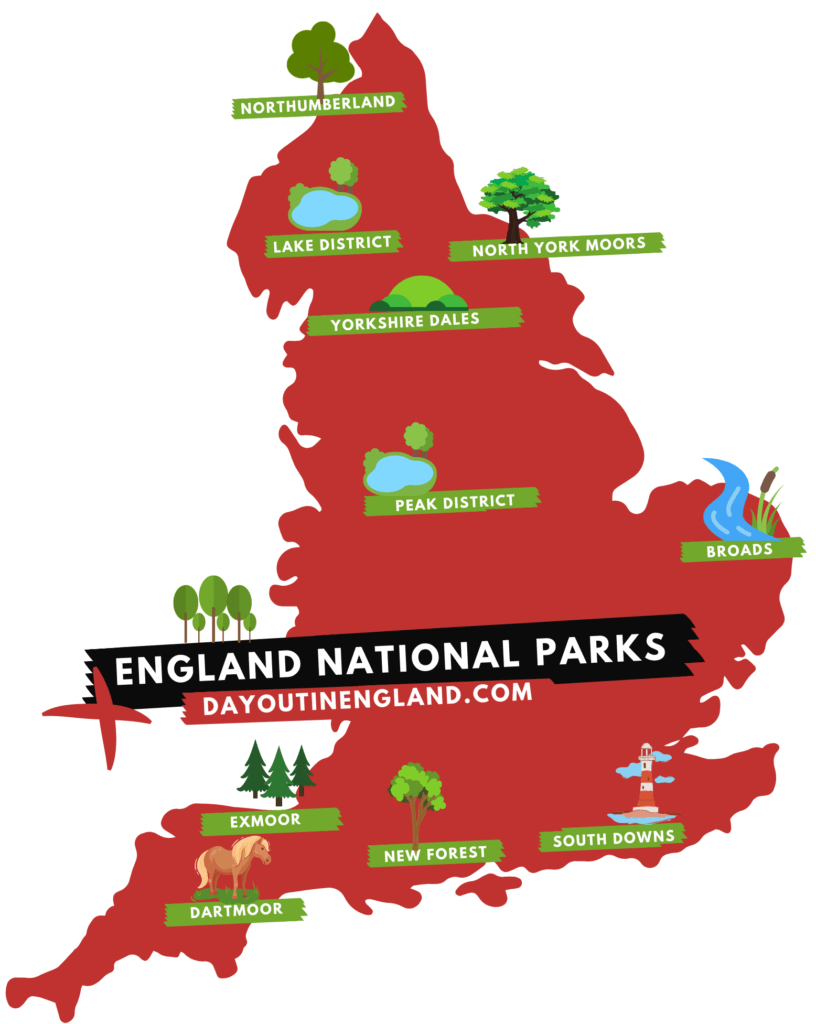 Travel Media Awards
I'm so excited to even be a finalist for Best Blogger at the Travel Media Awards, I'll probably self combust if, by any chance, I win. We will find out on the 18th October.
Can't wait to actually go to a travel awards ceremony, and wear some nice clothes. Whatever happens on the night I'm super proud of myself, and so glad I took the plunge and registered the domain name. A LOT of work has gone into this!
READ MORE: What is England Most Famous For?
Wish me luck!