17 Great Reasons to Visit England by Top Travel Bloggers
Looking for reasons to visit England? We could give you thousands, but we decided to ask my favourite travel bloggers what they thought instead.
I wanted to get the top reasons to visit England from those who live here, and a few people who've enjoyed a holiday in our beautiful country. The most popular answer to why visit England, was to come and see the castles. Think I need to make that a priority for this year then!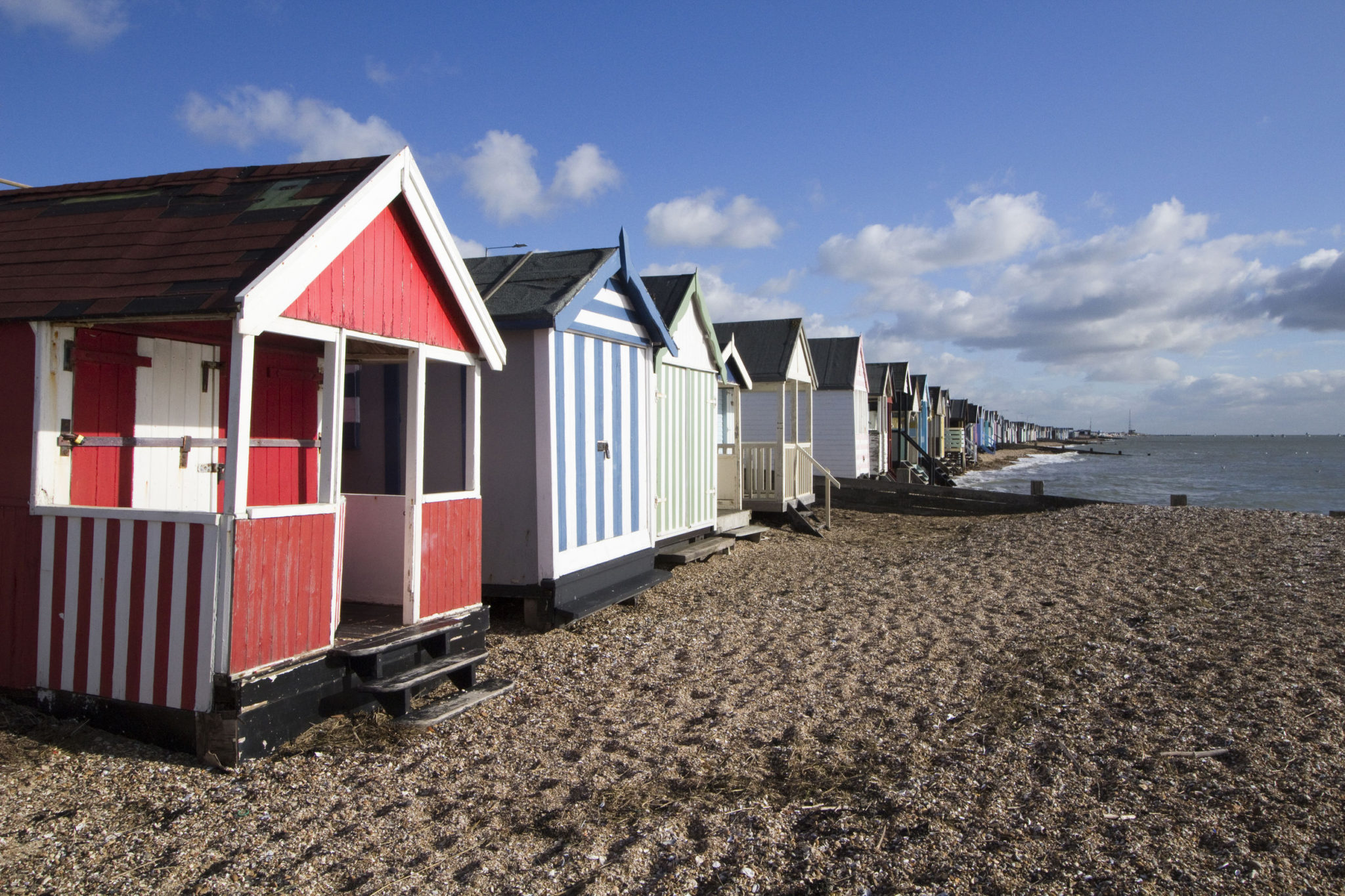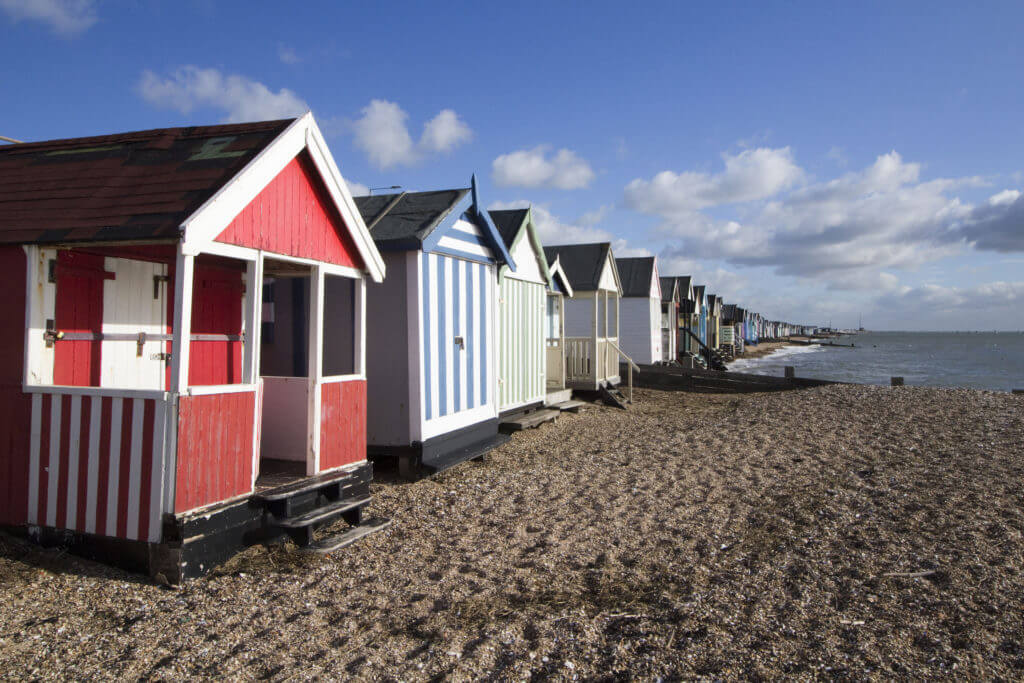 I'm surprised no one said for the Harry Potter filming locations, maybe the magic has started to rub off? Or for the amazing amount of adventurous activities you can do in England.
As you'll see from the official list below, there are many reasons to visit England, and we're lucky enough to live here!
Best Reasons to Visit England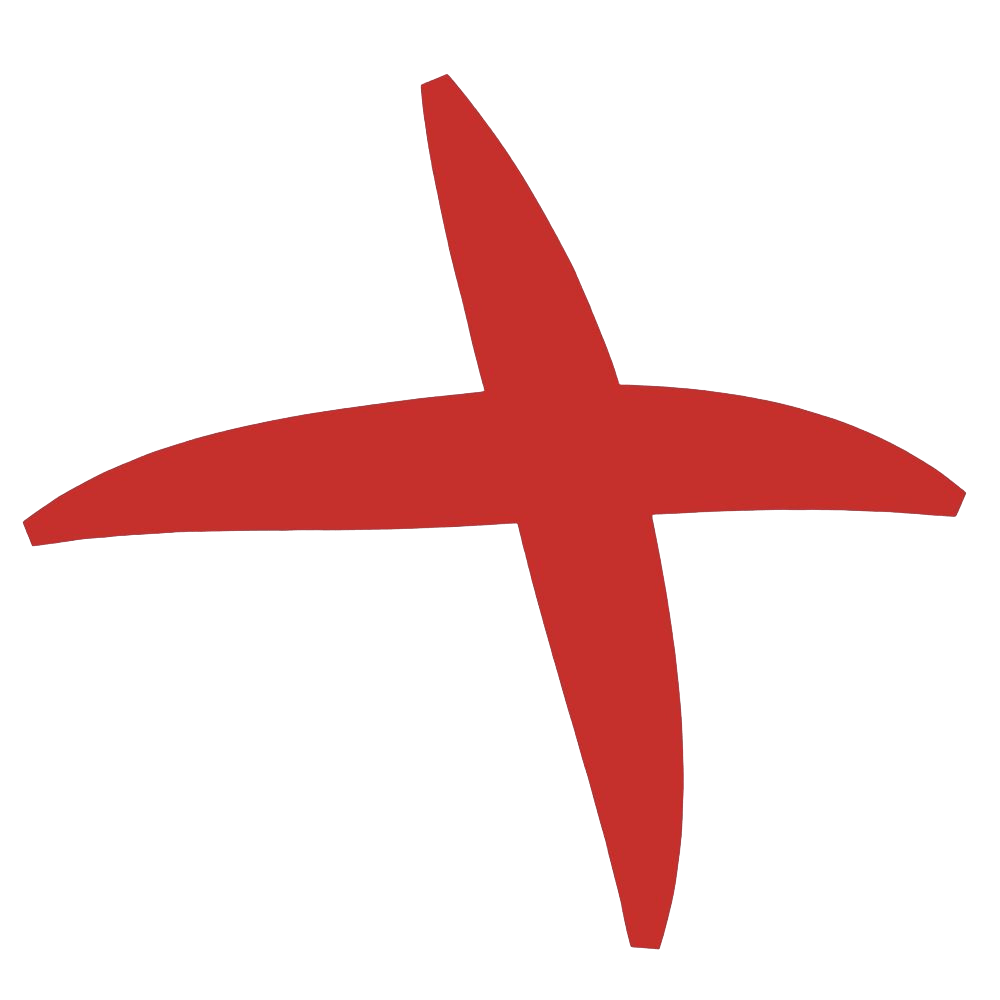 1. English villages
Darek from Darek and Gosia
"There is a huge reason to visit the country – the beautiful villages in England.
Peace and quiet, beautiful landscapes, colourful gardens and picturesque houses – the English countryside attracts lovers of nature and simple architecture. From the Cotswolds, Cornwall to Yorkshire – you can find beautiful villages across the country.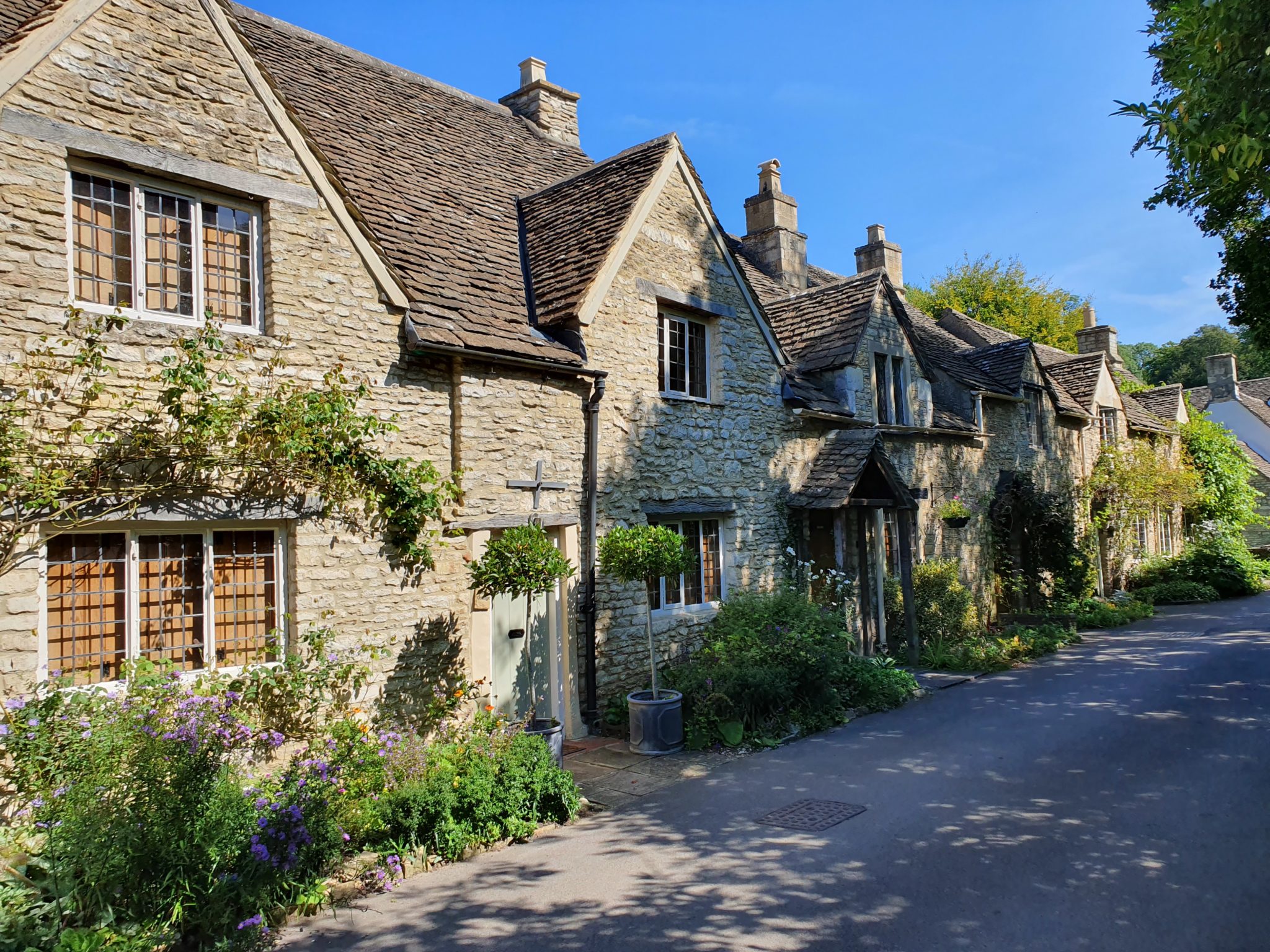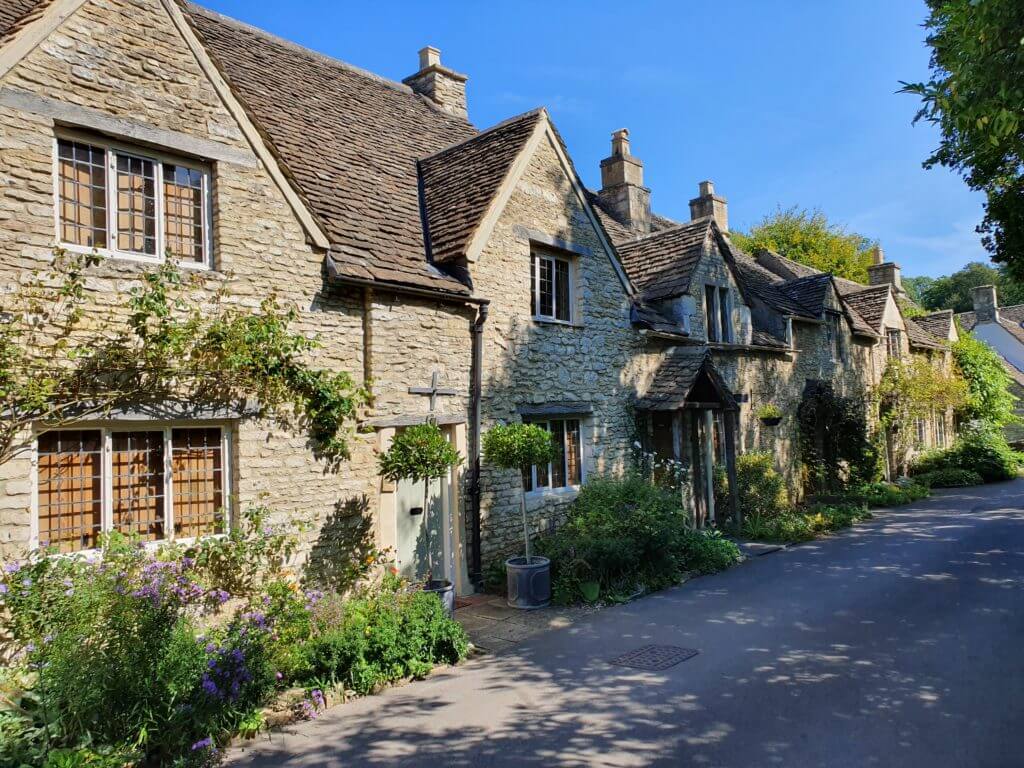 In addition to nature, animals and friendly residents, the British in the village appreciate local pubs, monuments and castle ruins, which are not lacking throughout the country. The most beautiful British villages are amazing places with architecture and landscapes. You can spend your whole holiday in these charming settlements – we would highly recommend planning your trip during springtime.
So, if still need a good reason to visit England, the British countryside is a good one!"
---
2. The amazing English food
Jade from TwoTallTravellers
"Across the world, food is an important part of a country's culture, identity and even way of life. In England, it is no different.
Visiting England and tasting some of the traditional English food and drink will do so much more than fill your belly.
You'll be transported back in time in an old country pub, with a hearty pie (try steak and ale) and rich dessert (treat yourself to sticky toffee pudding).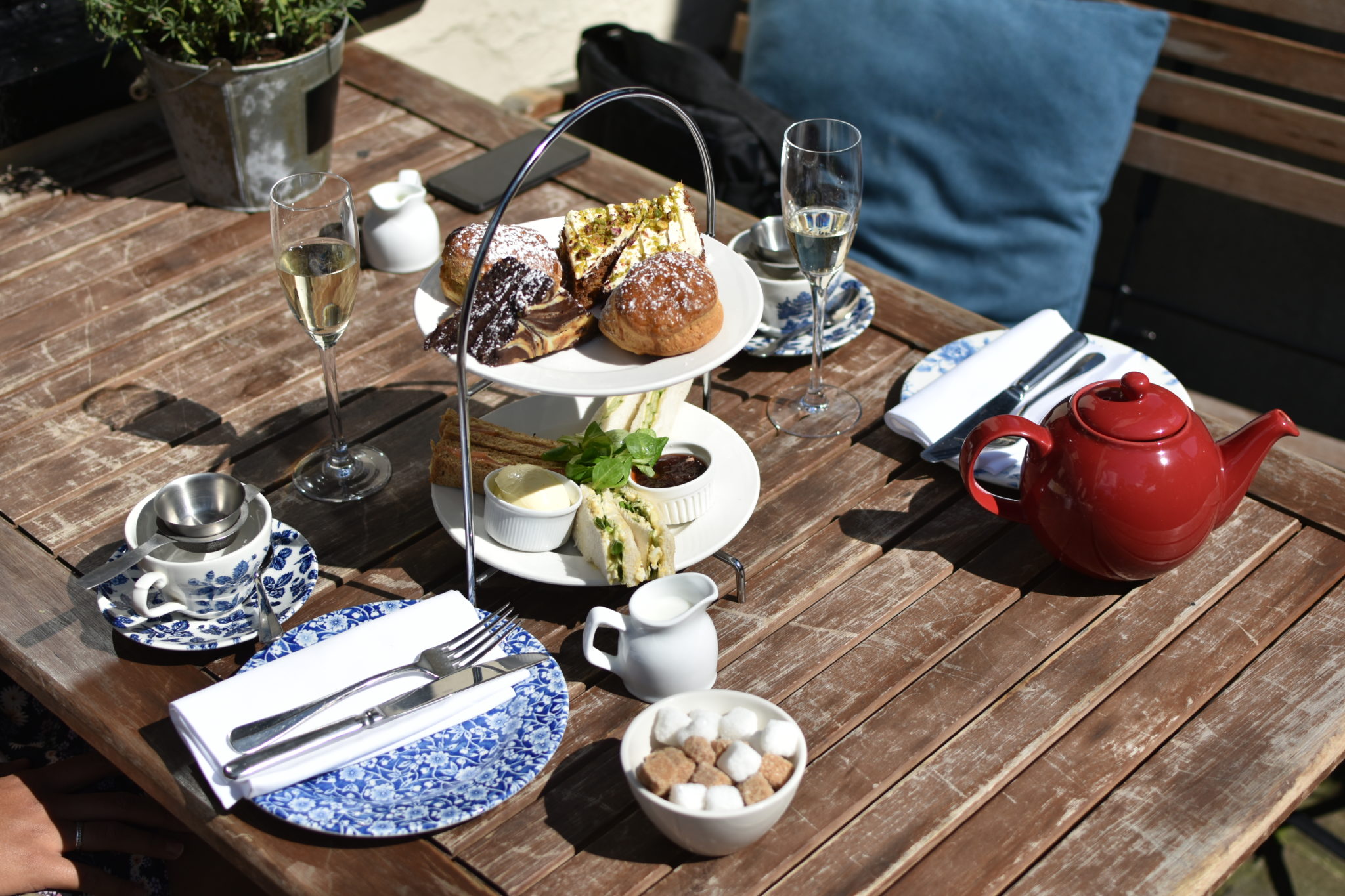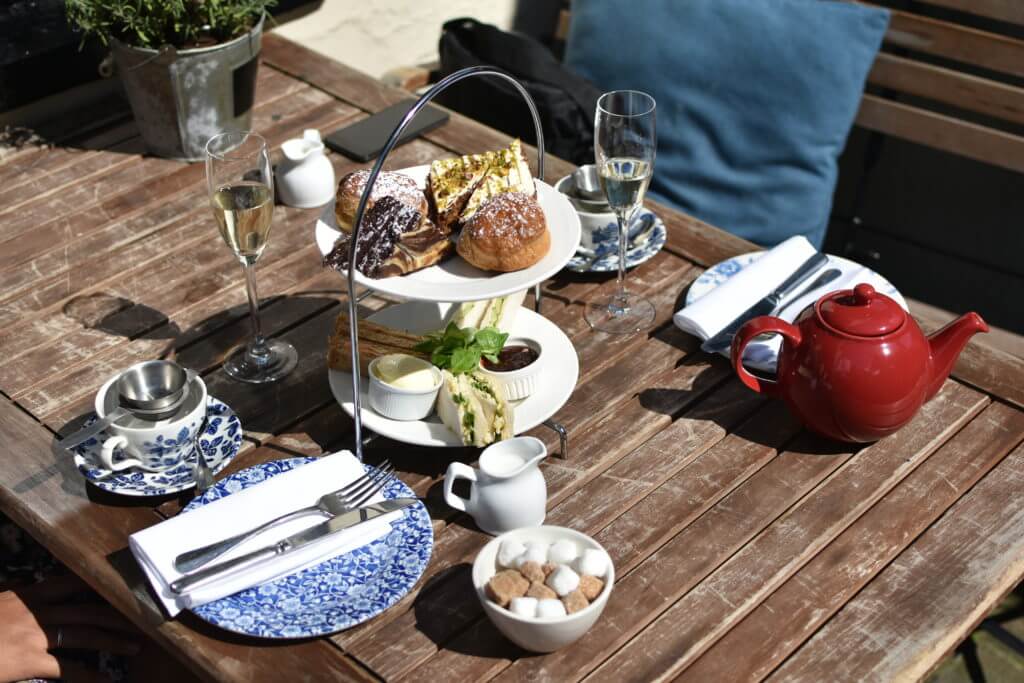 Feel like you're dining with the Queen as you sit down for an afternoon tea – soft fluffy scones, sweet jam and thick clotted cream make for the best indulgence. Bite sized sandwiches always make things feel more special too.
If you're visiting Eton & Windsor, get yourself a portion of the town's famous Eton Mess and eat it opposite the castle.
Get to know the locals on the beach feasting on your fresh fish and chips. Don't forget mushy peas and plenty of salt & vinegar.
If you're visiting in the spring or summer, then indulge in a sunny day in a pub garden and try a fruity local cider – take the time to enjoy it because you might not easily find it somewhere else.
In the winter, the best thing to do is to wrap up warm and enjoy a tasty Christmas pudding – filled with fruits and spices and doused in brandy, it's the perfect way to get into the festive spirit."
---
3. To admire the White Cliffs
Chelsea from The Portable Wife
"England's iconic white cliffs have inspired painters, poets, and travelers for centuries. From the White Cliffs of Dover to the Jurassic Coast, taking a walk along these chalky beauties is one of the best things to do in England.
Given the strong winds that carry across the ocean, late spring and summer are ideal for visiting England's cliffs. Not only will the weather be pleasant and sunny, but the green landscape dotted with colorful wildflowers will make for a striking contrast to the white powdery cliffside.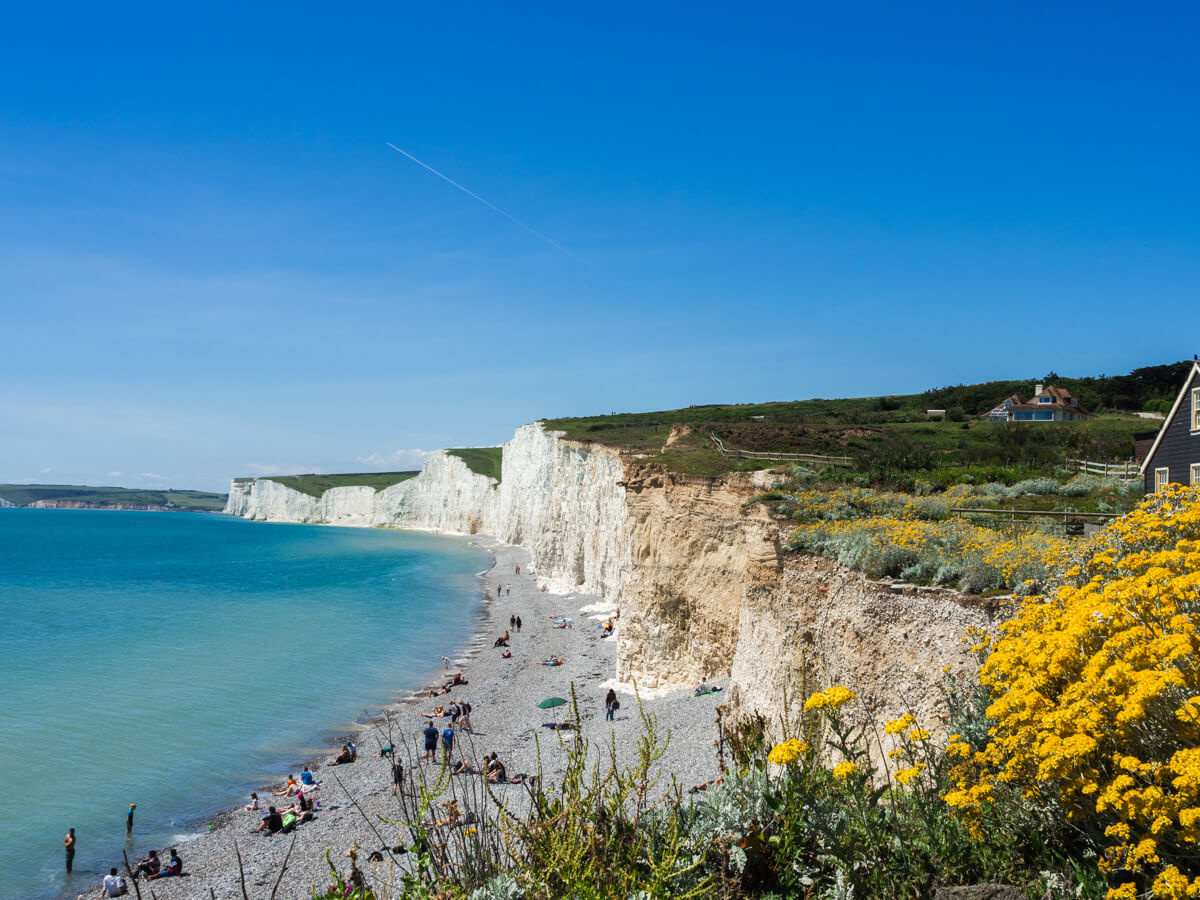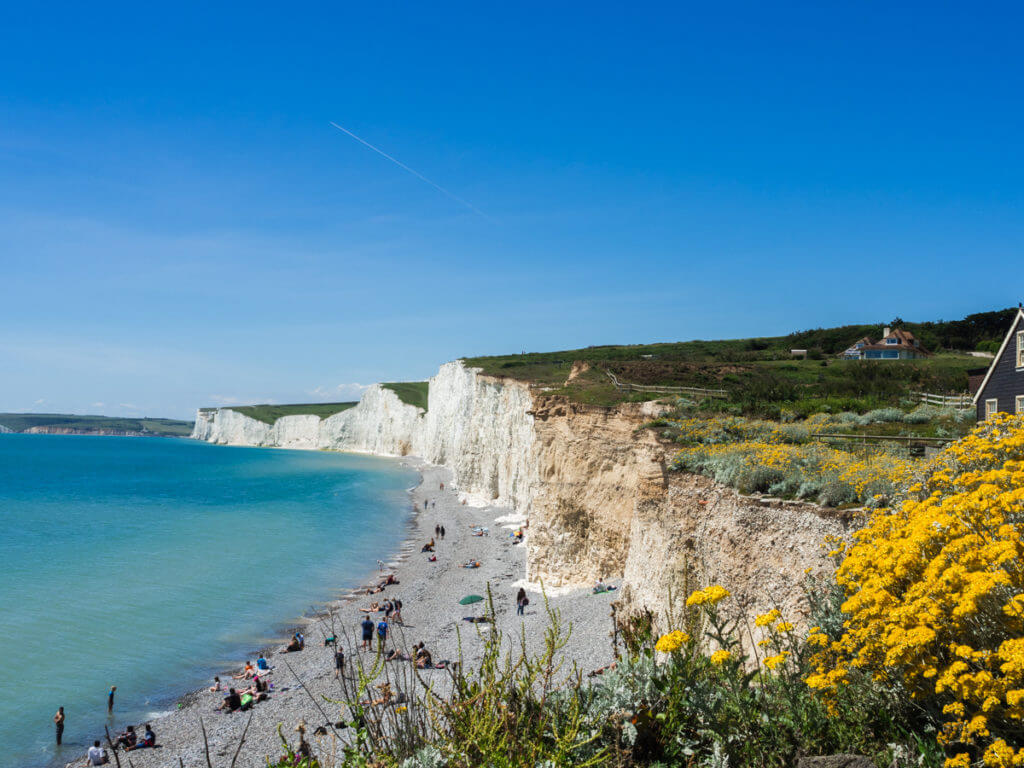 The Seven Sisters cliffs near the seaside resort town of Brighton are a popular summer day trip from London by train. You can even take a bus from Brighton to Birling Gap, where there's a public beach at the base of the cliffs as well as a National Trust Centre with incredible ocean views.
While you can enjoy a picnic or stroll along the Seven Sisters Cliffs and Jurassic Coast, the best way to see Dover's white cliffs is by boat. There are several tour companies operating at Dover port that offer personal and small group boat rides.
Be sure to bring your headphones and listen to Vera Lynn's classic hit 'The White Cliffs of Dover' for the ultimate experience."
---
4. Shopping at flea markets
Jasmine from www.thetravelquandary.com
"With a history spanning hundreds of years, there's a solid chance you can pick up a trinket or two shopping at one of England's flea markets. As they say, one man's trash is another man's treasure.
From antique silverware to Elizabethan and Victorian-era clothing and dusty, leather-bound books – second-hand shopping at markets in England can be a real treat, if you have the persistence and patience.
The best time to go treasure hunting in England's flea markets is all year round, although some of the larger fairs are only held a few times year. For antique collectors visiting London, some of the best spots include Portobello Road in Notting Hill (books, silverware, jewellery), Chatsworth Road Market in Clapton (furniture, books) and Alexandra Palace in Wood Green (art deco design, vintage clothing & accessories).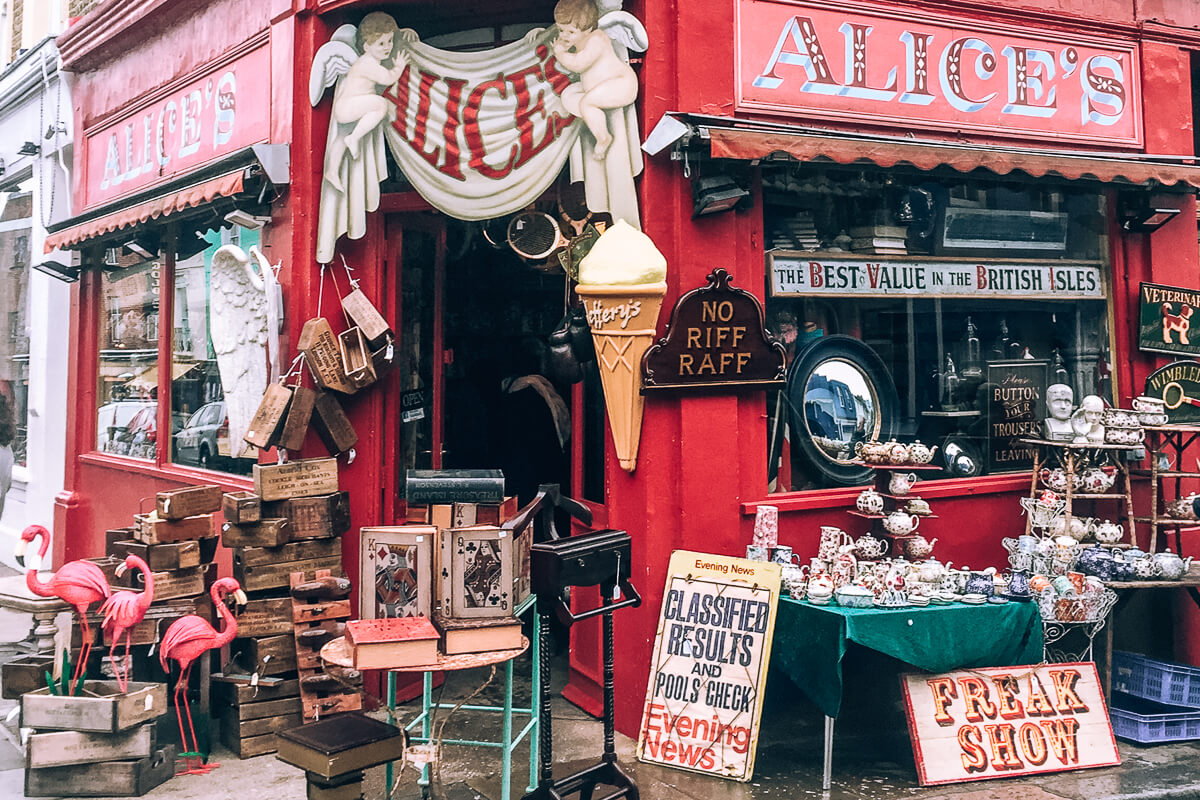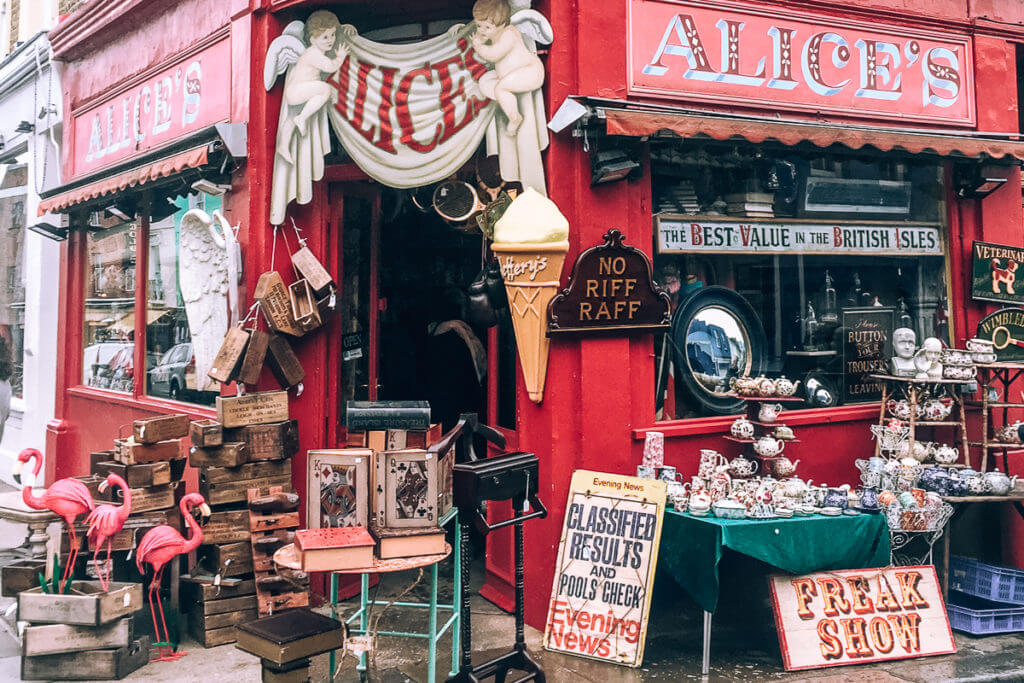 Going a bit further from the big smoke, Peterborough Festival of Antiques in Cambridgeshire is hosted twice yearly, Newark International Antiques & Collectors Fair in Nottinghamshire attracts home decor fans (held up to 6 times a year) and Sunbury Antiques Market in Sunbury-on-Thames is popular with young folk looking to decorate their flats with distinctive, 'shabby chic' pieces (held twice monthly on Tuesdays).
Many antique roadshows and fairs charge a small admission fee but regular weekly markets are free and welcome to the serious dealers, the regular meanderers and the curious folk passing by."
---
5. For the street art
Gemma from Two Scots Abroad
"One reason to visit England is to check out the street art scene in some of the country's most popular cities.
Dreich, urban streets are brightened up with a splash of colour, political statements are stroked upon walls and tours tell you stories behind the work.
Two notable cities include London and Bristol.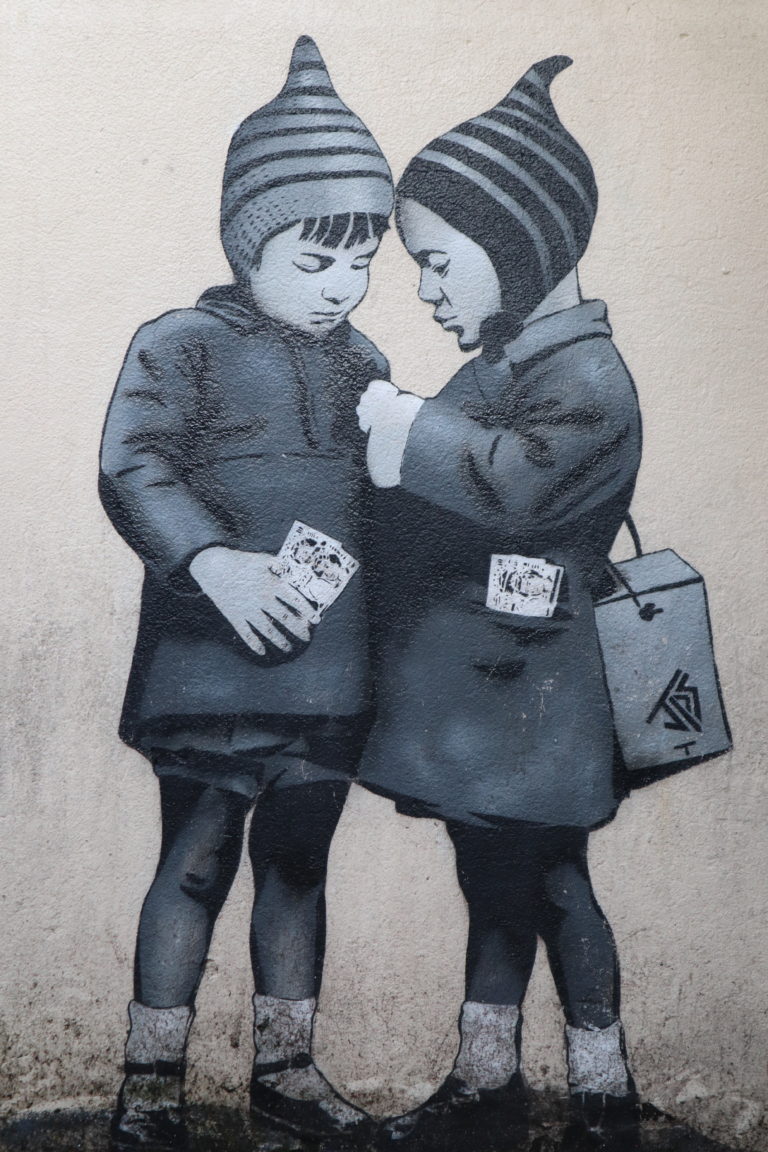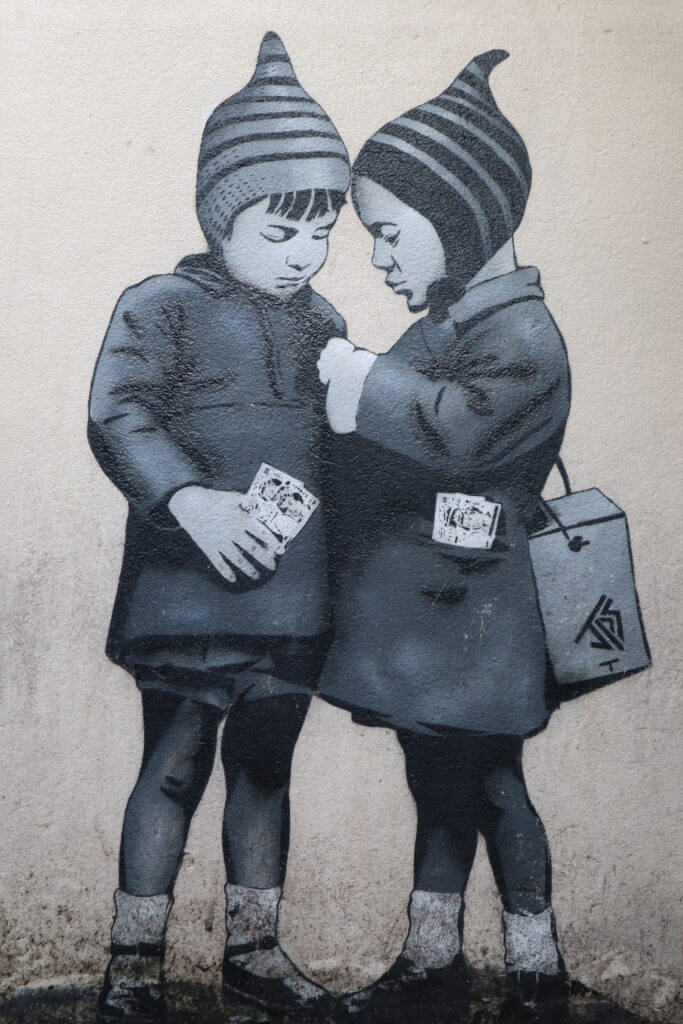 London's Shoreditch and Brick Lane are the best areas to see street art in London. The scene changes so frequently but you can expect to see work by internationally renowned and locally known artists such as Camille Walala, Mr Cenz and Ben Eine.
There are two ways to enjoy the murals.
Firstly, by a self-guided tour, which is a London budget tip as it's free!
The second is by tour so you can learn the reasons behind the art and meet people heavily involved in the scene.
Bristol is the epicentre for street art in England.
Home to one of the most famous street artists in the world, Banksy's pieces can be spotted all over the city.
The neighbourhood Stokes Croft has the highest concentration of murals and tagging. It's also where the hippest cafes and bars are located. A fun spot to stay in.
You can take a street art class as well as a tour of the city centre and Stokes Croft mural."
---
6. Historic palaces & castles
Ella from ManyMoreMaps
"One of the best reasons to visit England is to explore its many historic palaces and castles. In fact, there are hundreds of castles and palaces in England, varying from ruins to fully functioning fortresses, so you'll never run out of new ones to discover.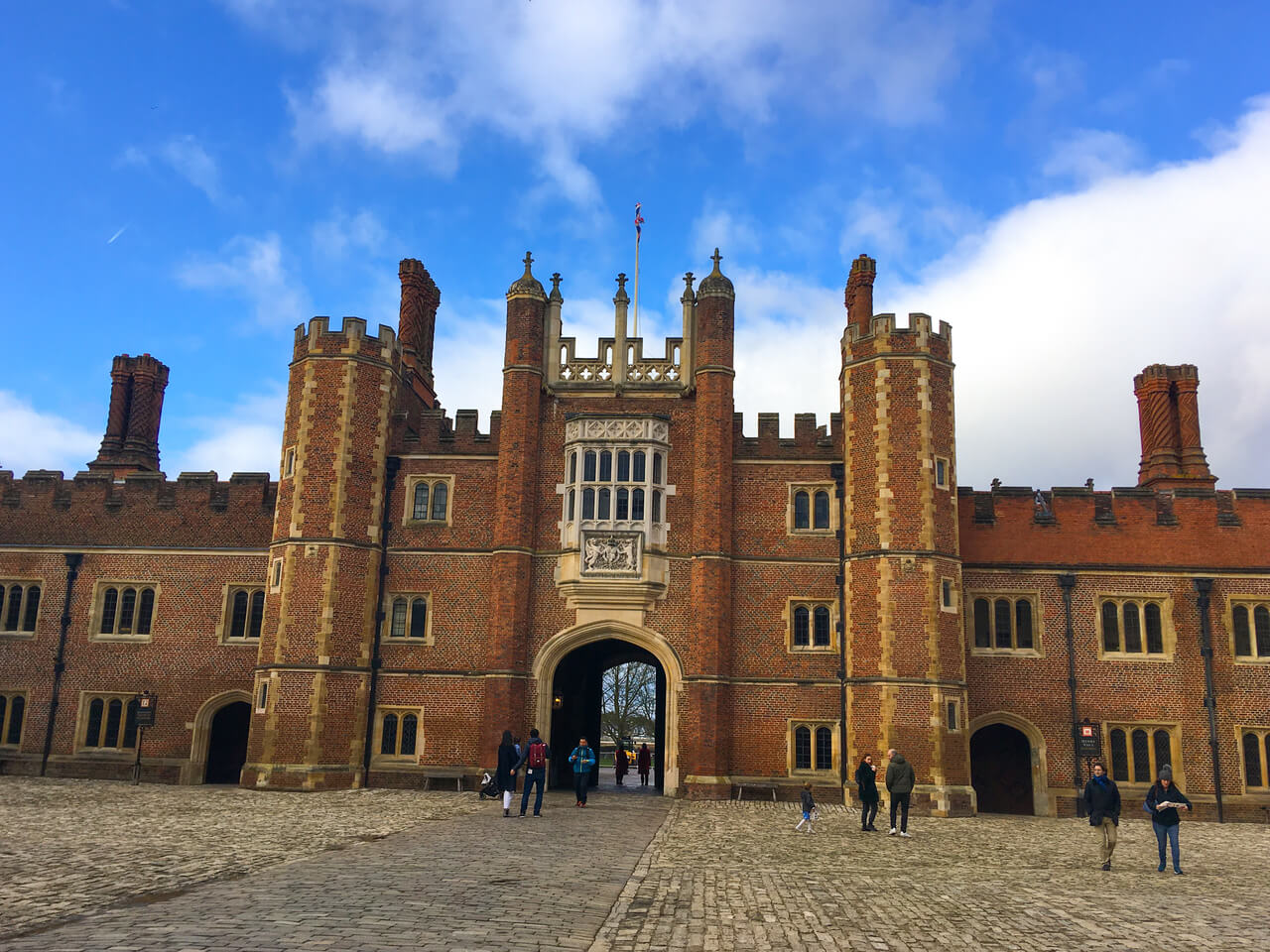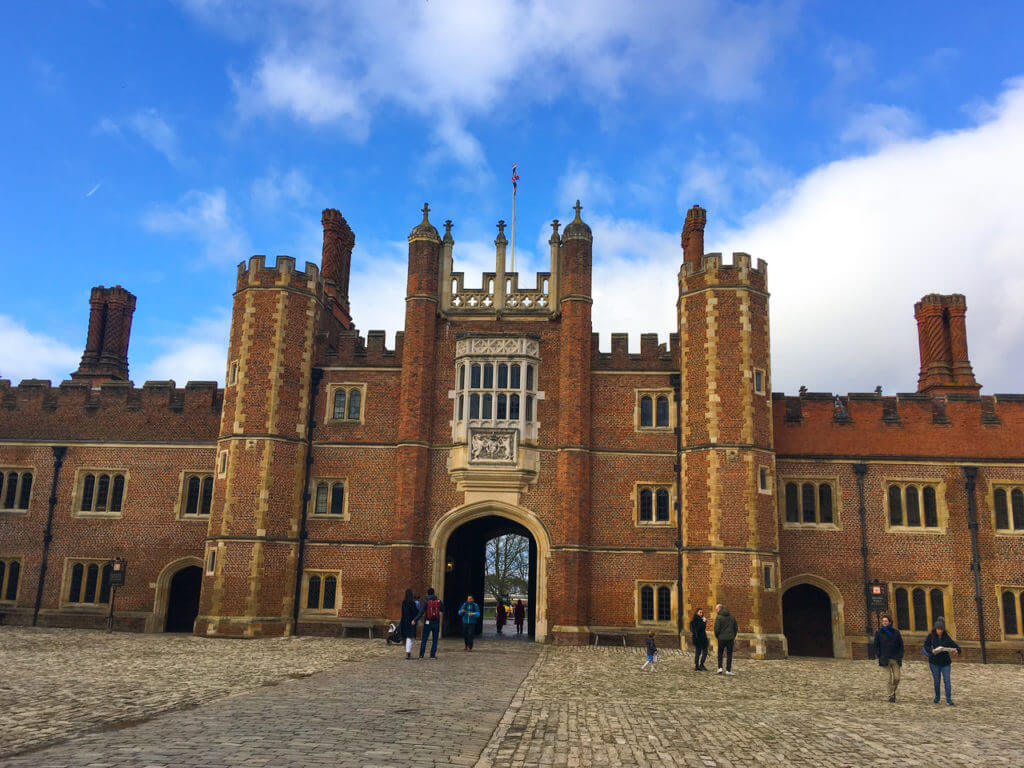 One of the easiest ways to introduce yourself to the palaces England has to offer is to take a day trip to Hampton Court Palace from London. The palace is only an hour away on public transport, and has great audio guides to tour the palace with. Most palaces are nearby London, so this is a great place to base yourself.
Of course, the castles are more spread out across the country, and you will find them almost anywhere. If you're planning on getting off the beaten path, Tintagel Castle in Cornwall or Lancaster Castle in Lancashire are great options.
The best time to visit England's castles and palaces is in autumn, from mid-September until mid-November. This means you'll avoid the summer crowds and still hopefully avoid the rain."
We do have a lot of impressive landmarks in England for you to enjoy!
---
7. For theatres & pantomime
Katja, from Globetotting
"One of the best reasons to visit England has to be the theatre. Plays and performances have formed part of British culture for centuries.
Theatre was first introduced by the Romans when auditoriums were constructed across the country. During Medieval times, travelling performers would go from town to town staging shows. Drama and the arts flourished in the late 16th and early 17th century; the same time that William Shakespeare wrote the plays that are still performed today.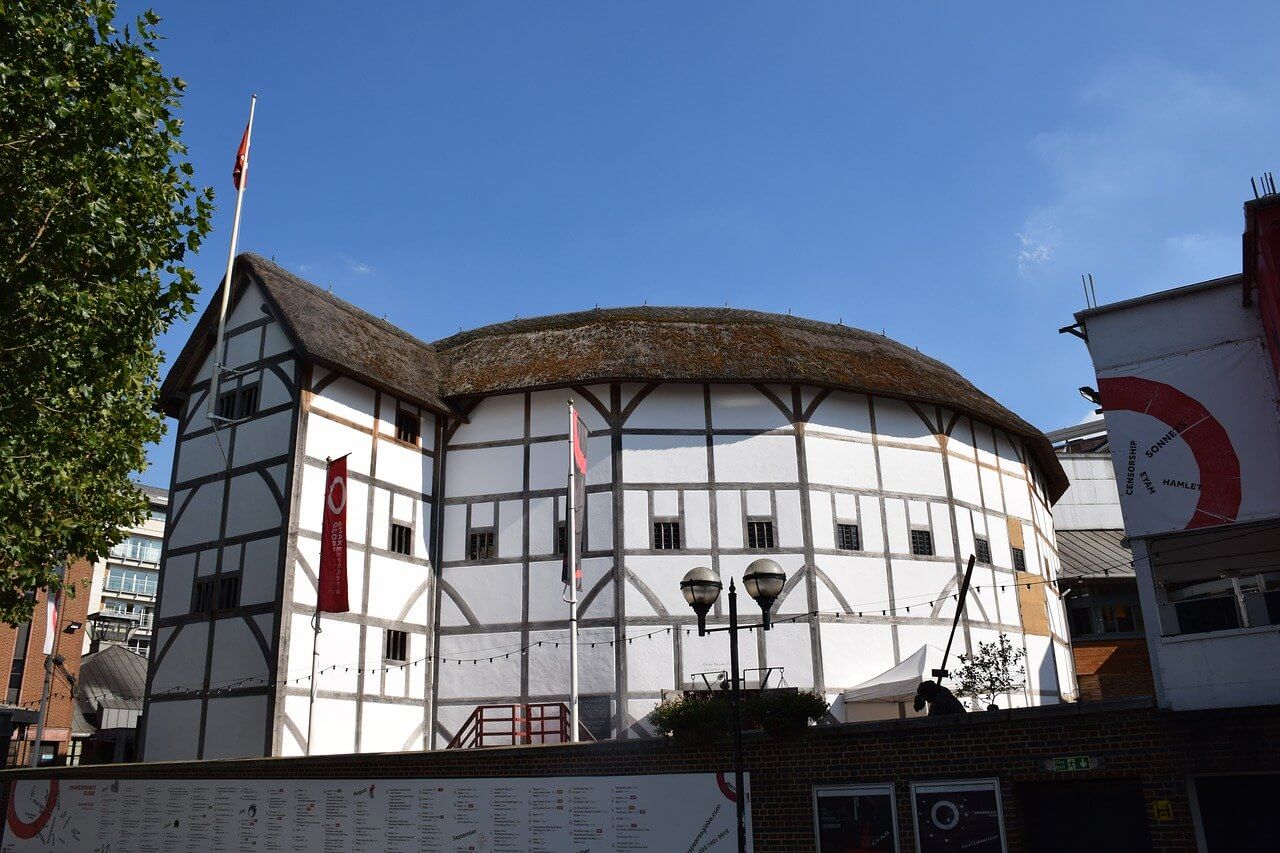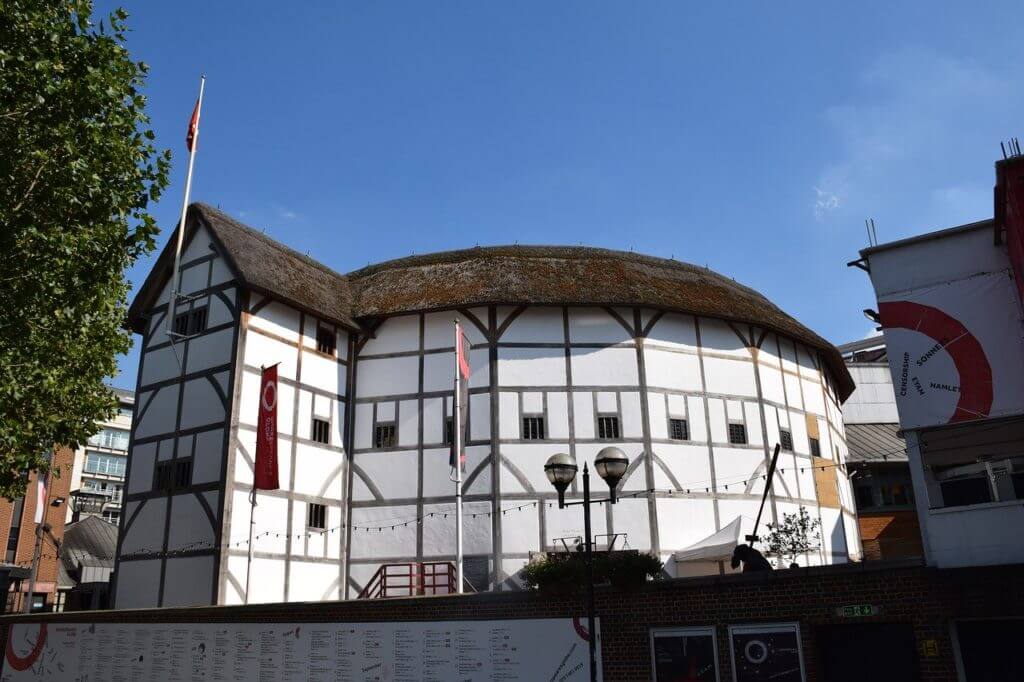 These days London is home to the majority of England's theatres. However, there are many theatres around the country and plenty of the West End's best shows have transferred to regional theatres. Some of the most popular venues include the Royal Shakespeare Theatre in Stratford-upon-Avon, the Royal Exchange Theatre in Manchester and the Crucible in Sheffield.

Of course, you can't go to the theatre in England without trying at least one pantomime. This uniquely British tradition takes place over the Christmas period and is a festive staple. Nearly all shows are based on well known children's stories and they include songs, gags, slapstick comedy and dancing. There's also inevitably a Dame, played by a male actor. Pantomimes are performed everywhere from village halls to some of the country's best theatres."
---
8. To do a road trip
Kathryn Bird from Wandering Bird
"There is never a bad time to visit England but if you want to see as much as possible, I highly recommend an England road trip, which will allow you to see all these places and more. For that, spring- Autumn is the best time (in winter the roads can be icy and there may be snow). But whenever you go, you'll love exploring the history you find.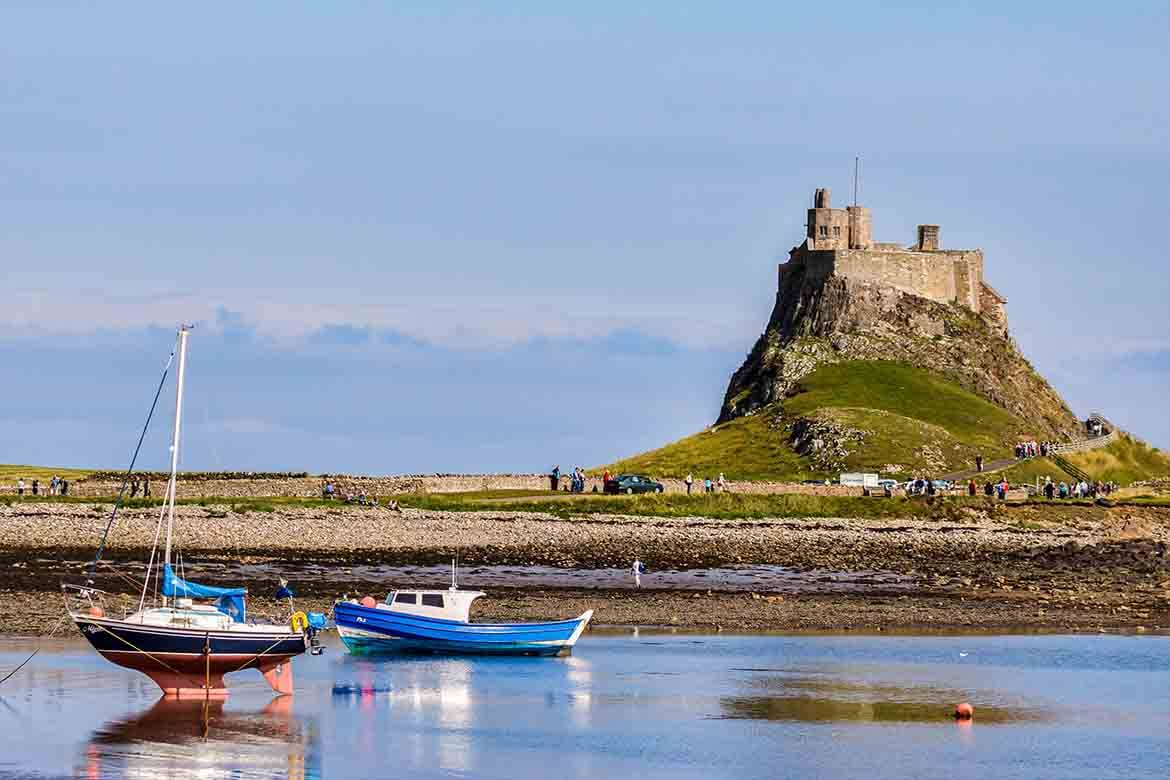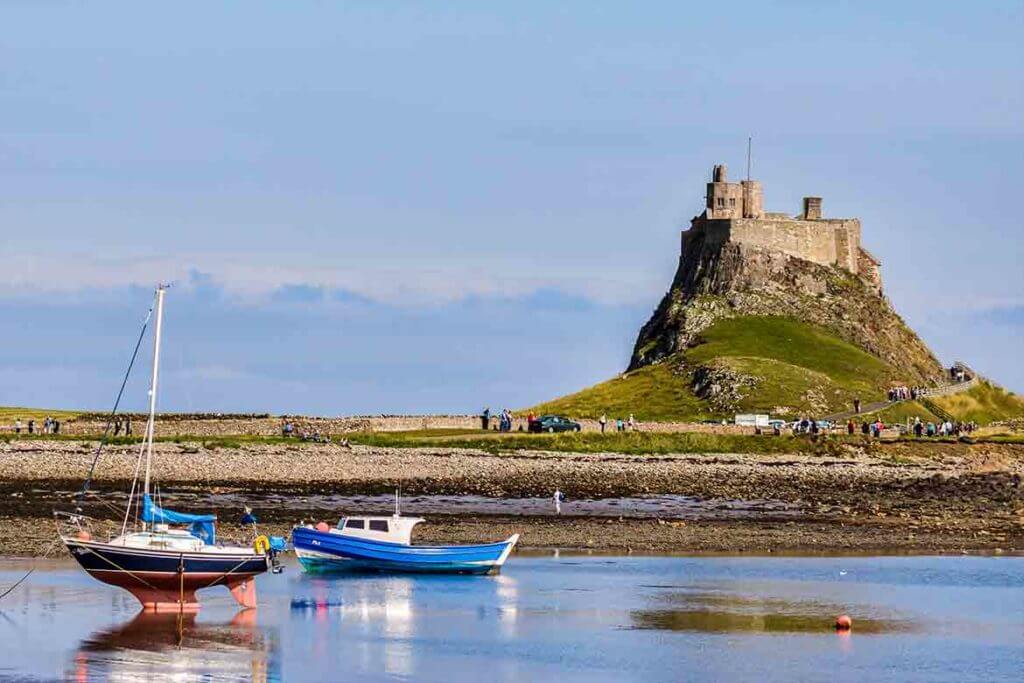 One of the best reasons to visit England is the incredible history. Everywhere you go, you'll find sites dating back several hundred years, as well as castles, cathedrals and other buildings as much as 1000 years old!
Some of our favourite historical places in England include Windsor Castle (home to the Queen when she's in the area), Winchester Cathedral (home to one of the oldest bibles in the world and the grave of Jane Austen), the holy island of Lindisfarne (pictured) and Tintagel Castle in Cornwall – where the legend of King Arthur can be found everywhere you look."
---
9. To go to the opera
Stephanie Craig from History Fangirl
"There are tons of reasons to visit England, but if you're an opera and theater lover then it needs to be at the top of your list.
While Shakespeare and Marlow put English theater on the map, opera lovers flock to the country for performances of famous English operas by Handel, Britten, and Purcell. Though you'll also find performances of the world-famous operas from all world opera traditions.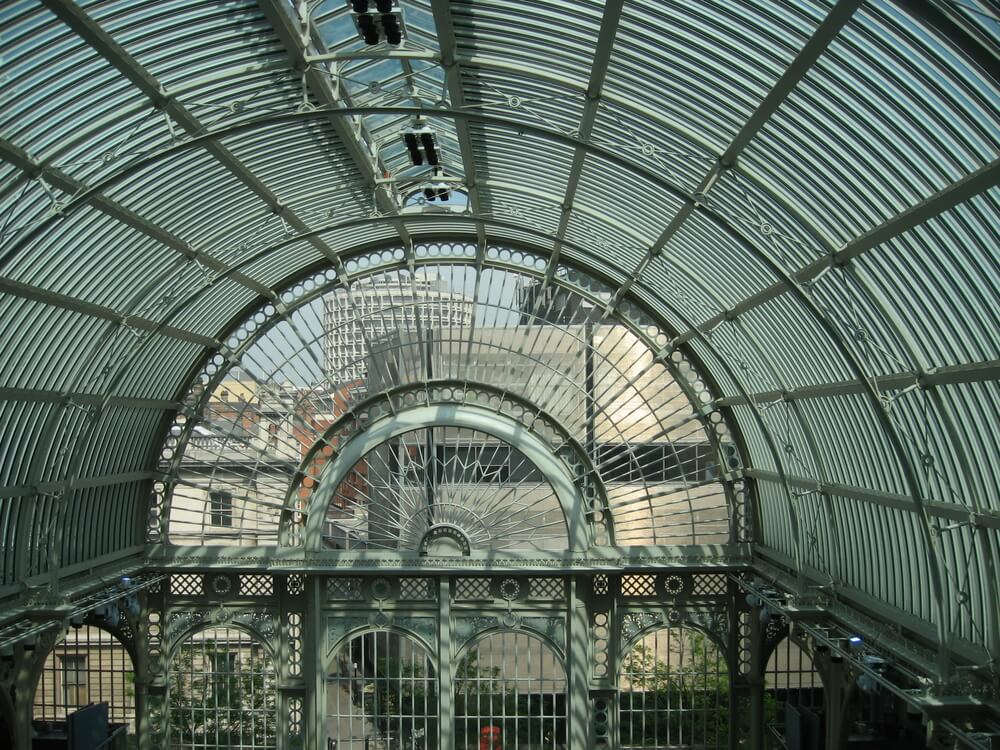 Almost every major English theater has an opera house, and they are among the best opera houses in Europe. Taking in a performance at the Royal Opera House in London is a must, but there are actually over a dozen opera houses in England to choose from!
If you want to see the opera in England make sure to travel during the opera season. You should try to purchase tickets early so you know you will be able to see the performance you want. The opera season for each opera house can differ slightly, but avoid August many seasons are wrapped by the middle and end of the month."
---
10. The thriving music scene
Kathi from Watch Me See
"England has a long and diverse music history and many of the world's most famous bands and singers hail from here. From the Rolling Stones and the Oasis to the legendary David Bowie or the smooth voice of Adele. The world of music would be unthinkable without the contribution of English singers and musicians throughout time.
One of the best places to experience the English music scene is Liverpool. The city is the famous home and original playground of the world's most influential band, The Beatles.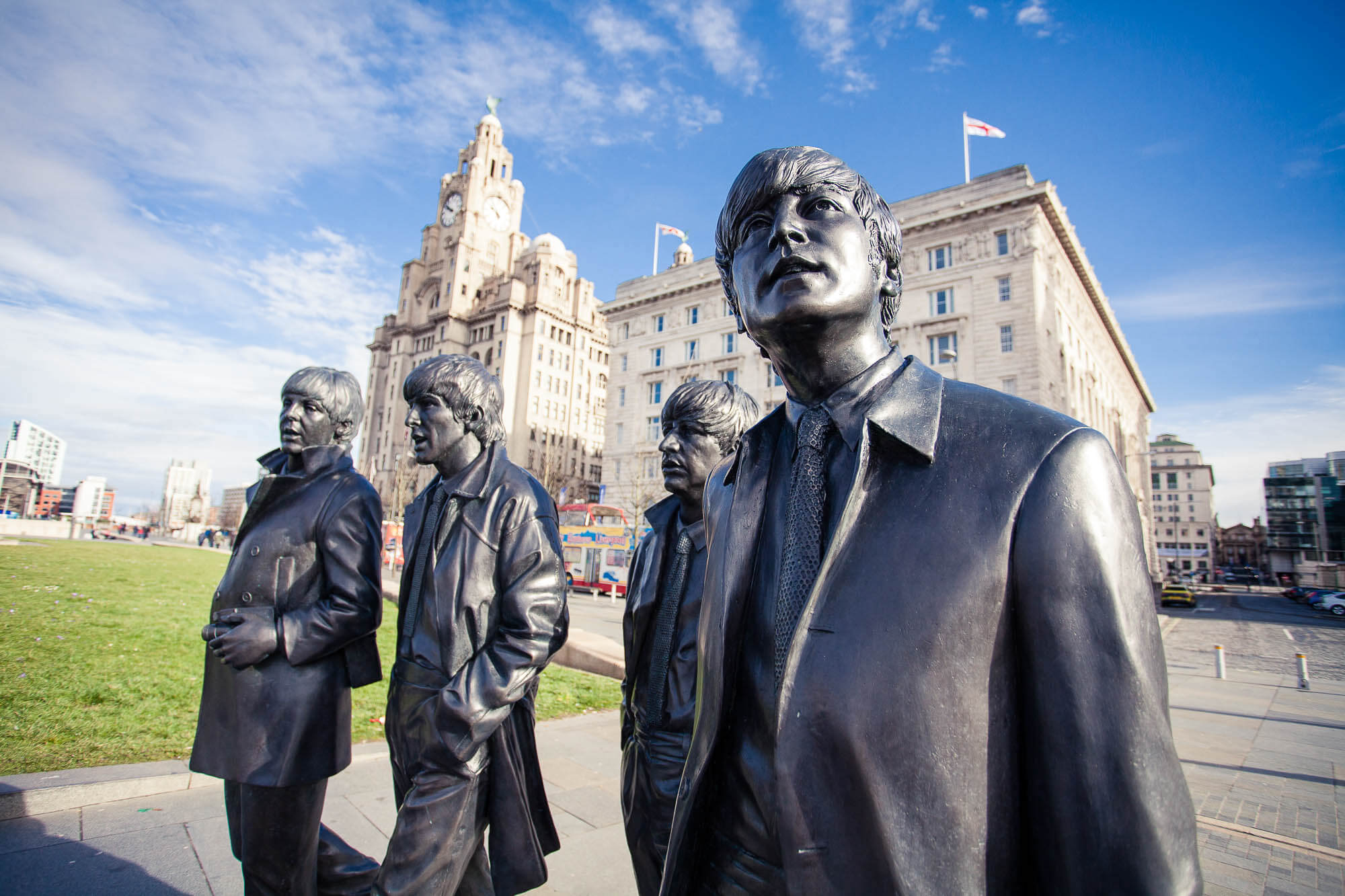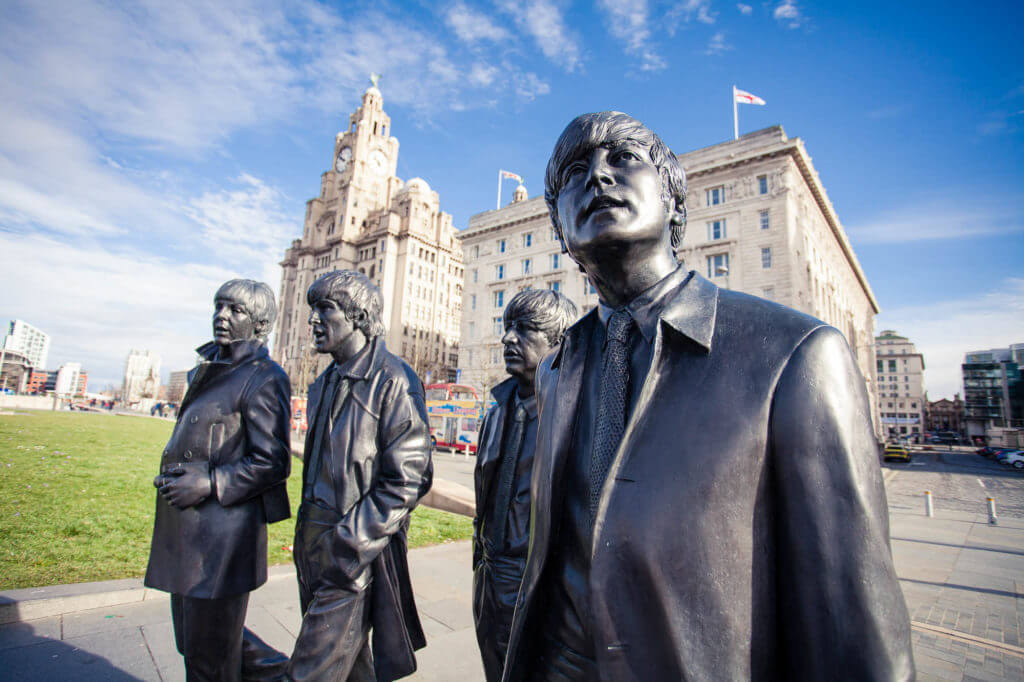 Wherever you turn, the Fab Four are there: see a band at the Cavern Club, where they had their big break, visit The Beatles Story museum, or visit the places that inspired their songs on a Beatles Taxi Tour, from the barbershop on Penny Lane to the red gates of Strawberry Fields.
But Liverpool's devotion to music does not end with the Beatles. Time your visit with one of Liverpool's many music festivals, pay a visit to the Royal Liverpool Philharmonic Orchestra or discover local heroes performing at a live music venue in the city centre. In Liverpool, there is music behind every door and corner!"
---
11. For the castles
Chrysoula from Historic European Castles
"Many people long to visit England to soak up the historic sites and quaint English countryside and there's no better way of doing this than visiting some of the many castles dotted around the country. From grand fortresses and palaces to smaller settlements now situated in tiny villages, England had some impressive castles that are a must for any traveller.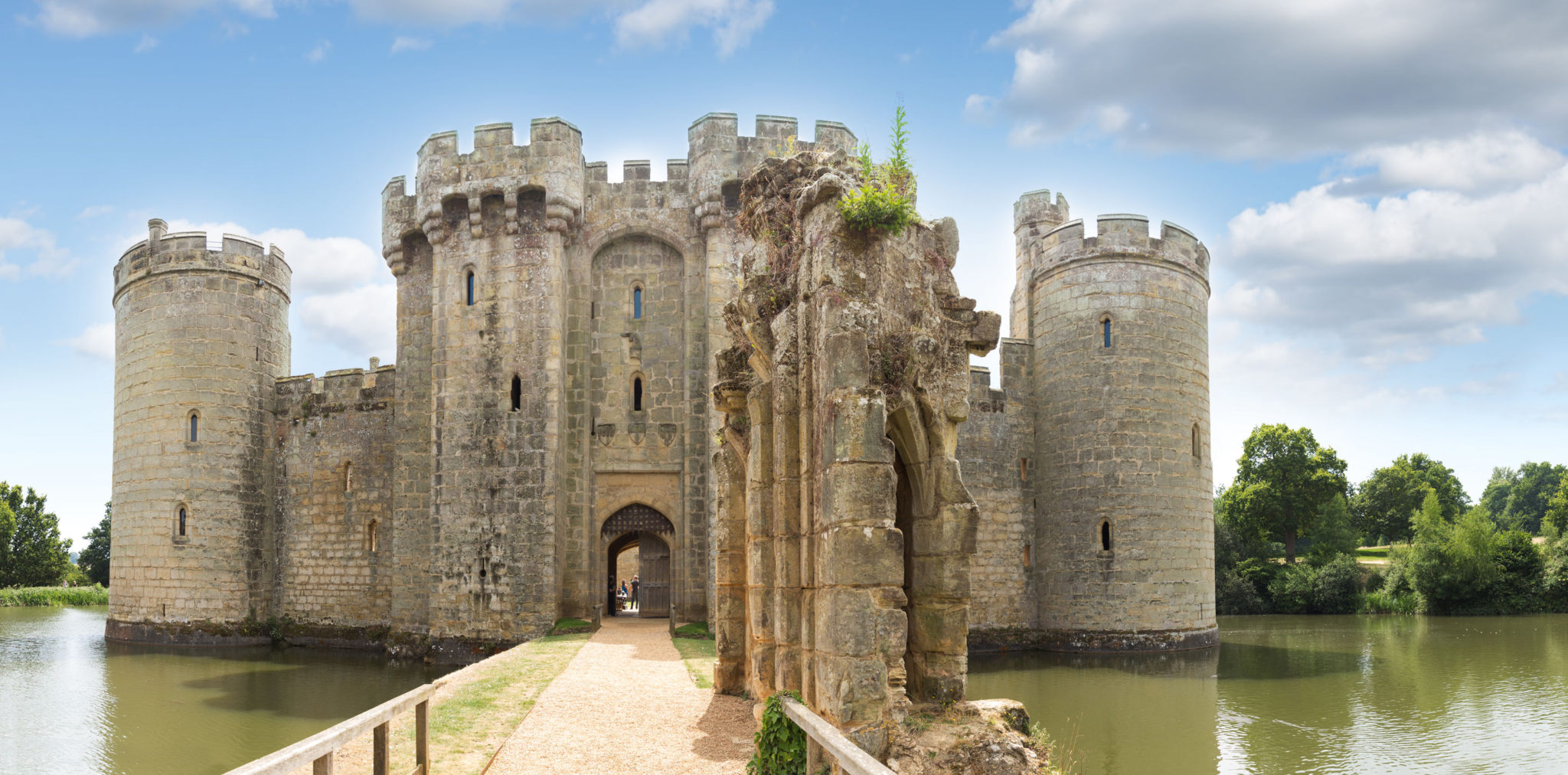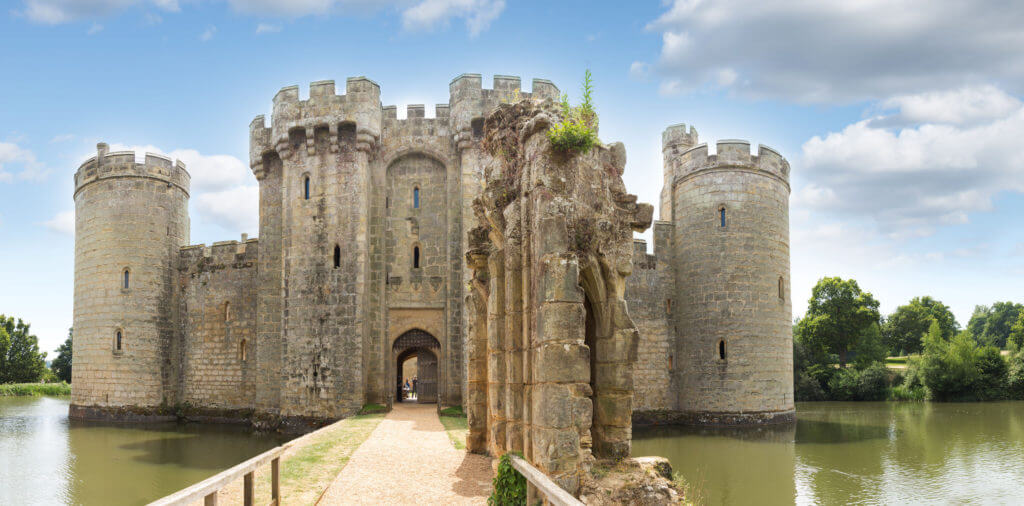 At the larger end of the scale, England boasts many castles such as Dover Castle, Kenilworth Castle, Bolsover Castle and Warwick Castle, and at the smaller more dilapidated end of the spectrum are charming sites such as Nunney Castle, Dunstanburgh Castle, Tintagel Castle and Beeston Castle.
Each of these sites have their own interesting story to tell with tales of knights, jousting, kings, queens and courtiers to keep everyone entertained. Some of the castles such as Tintagel and Dunstanburgh also have spectacular coastal views which make them pretty epic for photography."
---
12. To go to the cathedrals
Sinead, Best in York Guide
"One reason to visit England is to see the diverse, historic cathedrals that the country has to offer. Visitors can tour world famous sites such as St. Paul's Cathedral or Westminster Abbey in the heart of London.
Other famous cathedrals include the home of the best preserved copy of the Magna Carta, Salisbury Cathedral, in Wiltshire or Canterbury Cathedral in Kent which is one of the oldest cathedrals in England. Head to the north of England to tour the majestic Gothic cathedral of York Minster, the largest Gothic cathedral in Northern Europe whose Great East Window contains the largest expanse of stained glass anywhere in the world.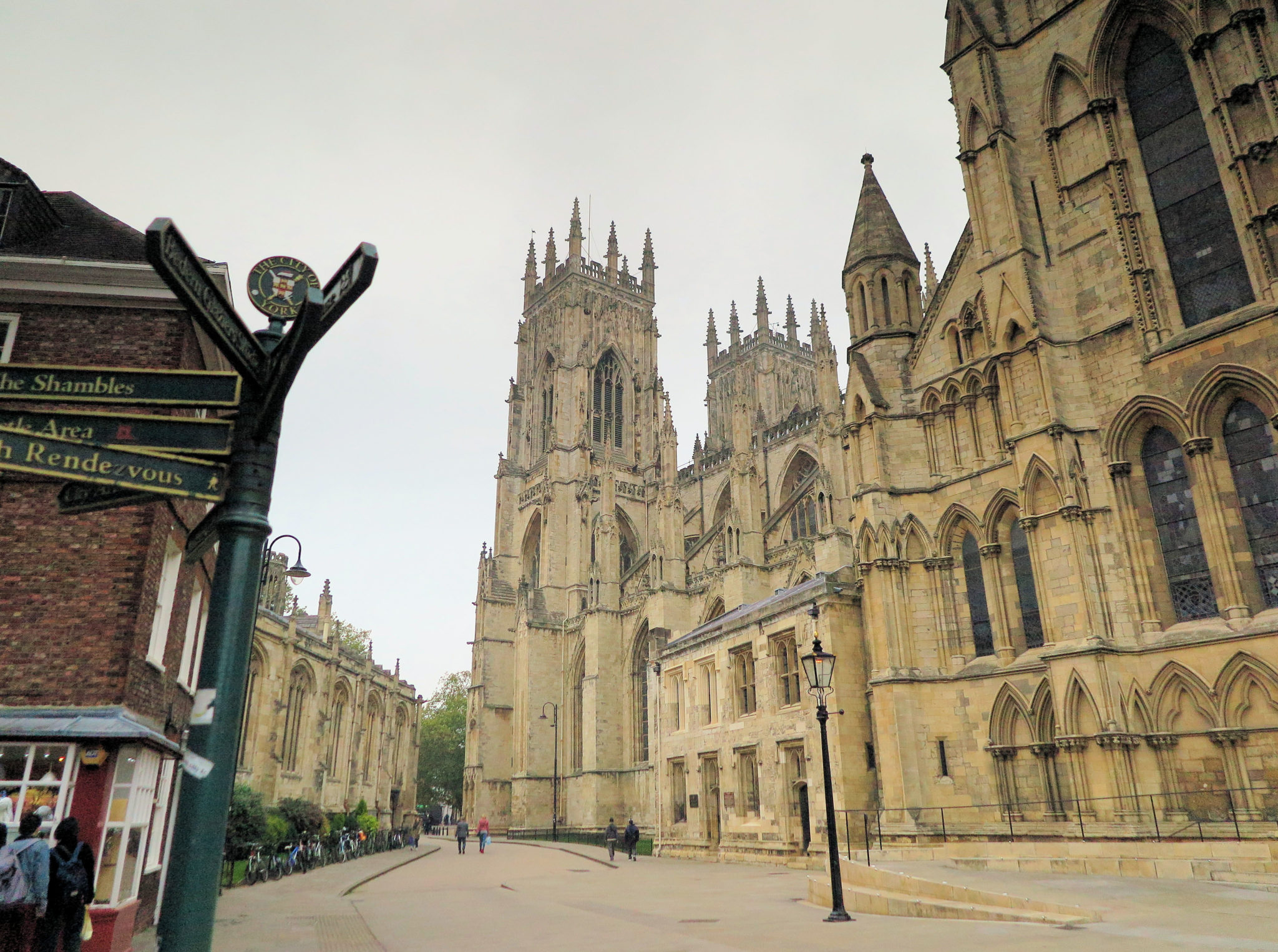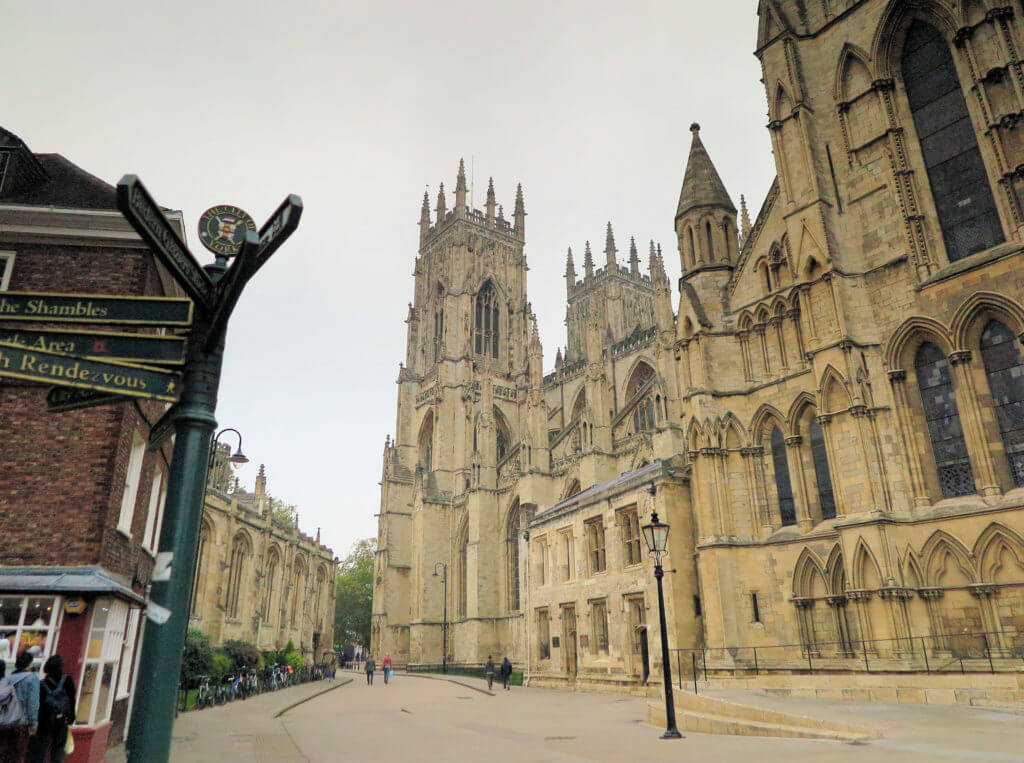 Or the stunning UNESCO World Heritage Durham Cathedral which doubled as the grounds of Hogwarts in the Harry Potter movies. See lesser known sites such as Wells Cathedral in Somerset, Winchester Cathedral or the beautiful Lincoln Cathedral.
Alternatively, as a change from historic, ornately carved stone architecture, visit the impressive modern cathedrals in Liverpool and Coventry."
Go for a day out in Cambridgeshire and you'll see some fantastic buildings to see.
---
13. To visit Yorkshire
Daniel James from Urban Abroad
"When looking for a valid reason to visit England, did you ever consider a short trip to the rolling countryside hills of Yorkshire?
Living in South Yorkshire, one of my favourite free things do in Sheffield is to head out to the countryside to a place called Stanedge Edge. This is an area that can be accessed via Ringinglow Road. Known by locals as a beauty spot that also attracts people from all over the country; all year round.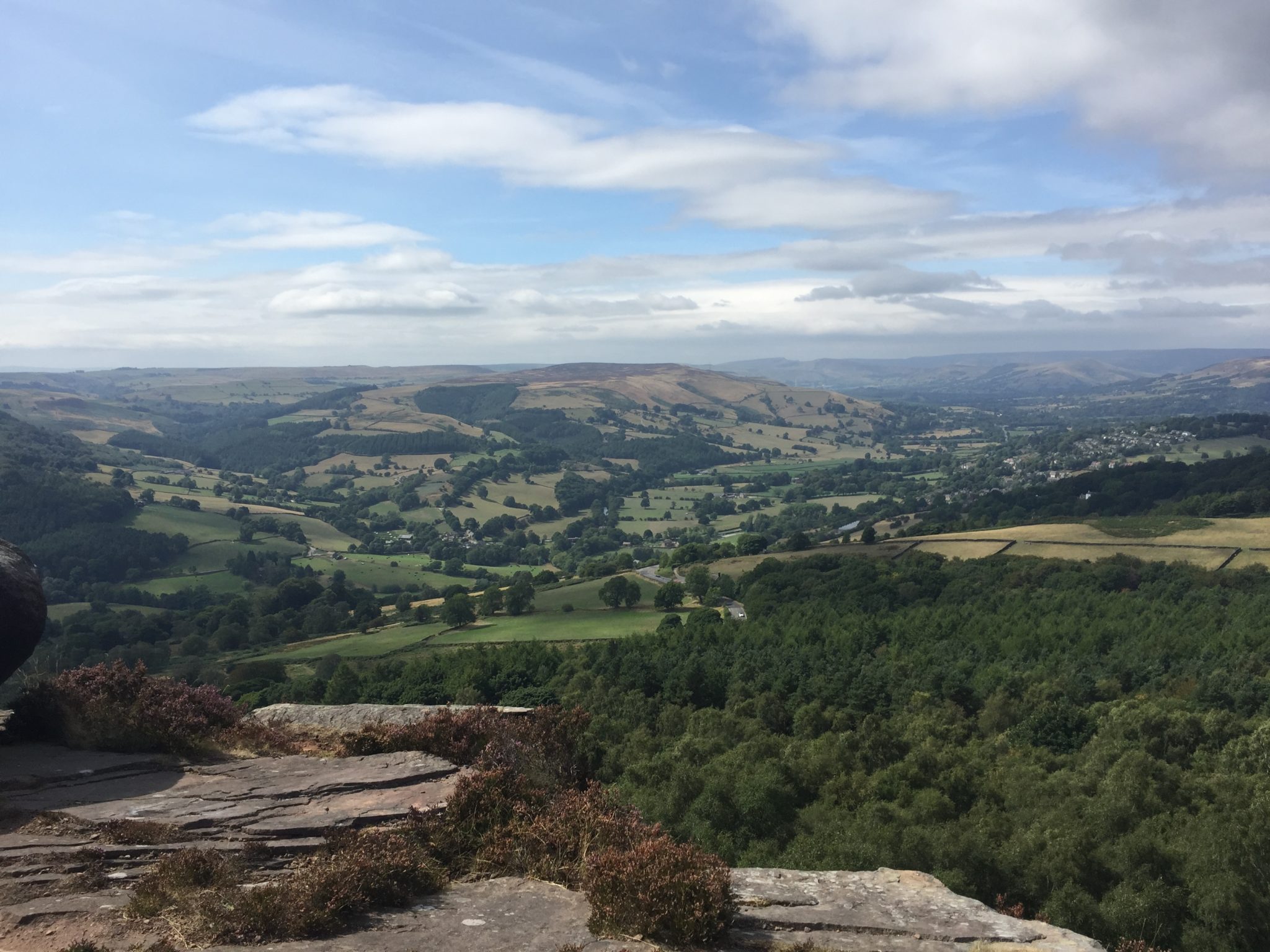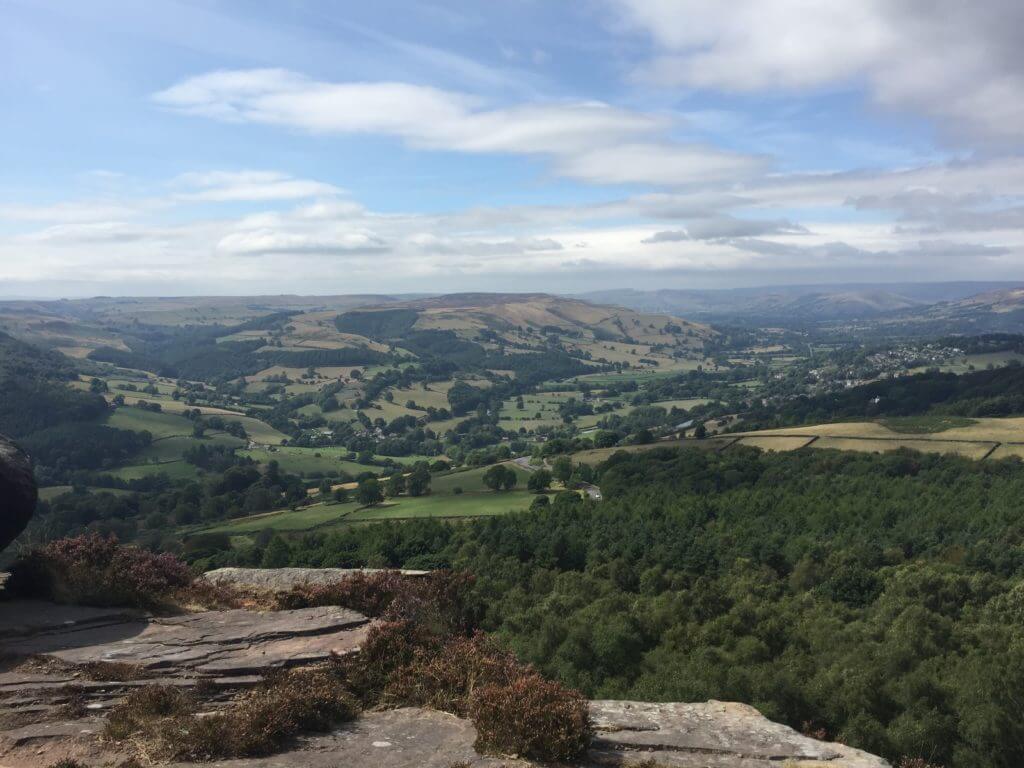 No matter whether you plan to go walking, rock climbing, or doing a spot of hiking, the moorlands' views of Hope Valley will not disappoint you. I recommend you try to get here during summertime, and if possible, on a clear day for countryside views that span for a far as the eye can see.
Also, be sure to check out Fox House pub for a traditional pub lunch to top-off your day out. So, what are you waiting for?"
LOVE YORKSHIRE? Try our Yorkshire quiz!
---
14. To see London
David from delveiontoeurope.com
"Our reason to visit England is the same as most first-time visitors to the country – London. We both think it's the best city in the world to visit, and it's got attractions by the bucketload, and the streets of London are fascinating.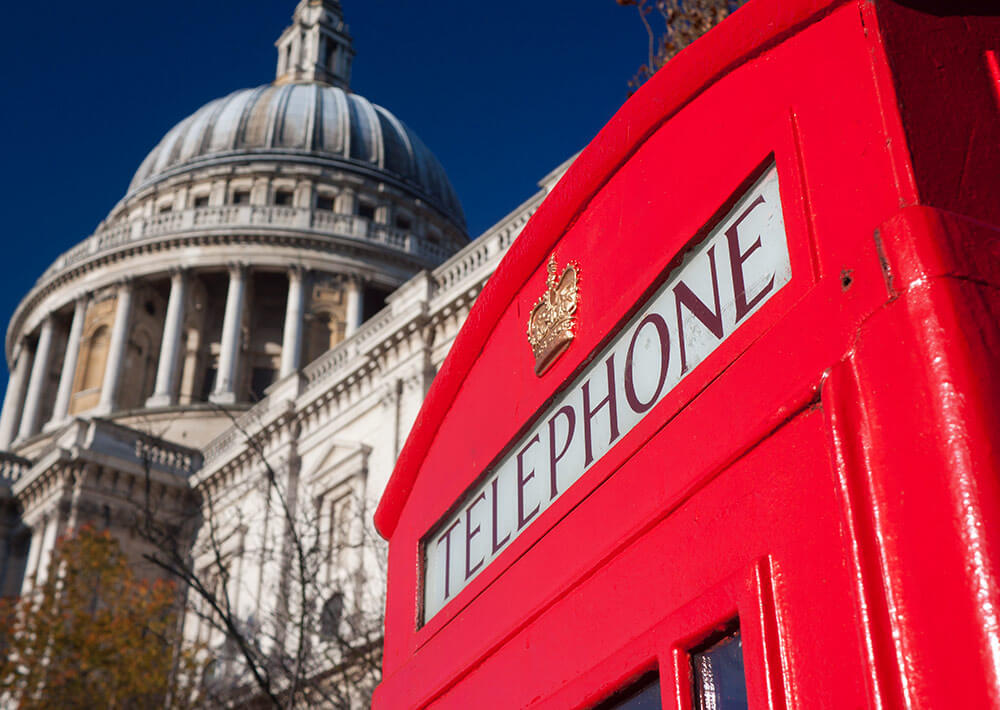 We've always loved exploring the city's rich heritage, from world-famous churches like Westminster Abbey and St Paul's Cathedral to the wealth of history on display at the British Museum. The sheer wealth and diversity of culture there is incredible – whether you're visiting the National Gallery in Trafalgar Square or browsing in Camden markets, a place steeped in British music history.
The beauty of London is that it's a great city to visit all year round. Winter is low season in many places, but in London it's a great time to visit museums, exhibitions, or see a West End show at one of almost 40 theatres. Spring is wonderful for the cherry blossoms and flowers, and summer is a joy thanks to those long, long evenings, when it's still daylight at 10.30pm."
---
READ MORE
How to Have a Royal Day Out in London
The Ultimate England Travel Guide
---
15. For the Harry Potter heritage
Vicky, from Day Out in England
"Only in England can you visit the inspiration for Diagon Alley, the location of Harry and Ron's broomstick lessons, and where the actual Platform 9 3/4 is. Another, of the top reasons to visit England, for sure.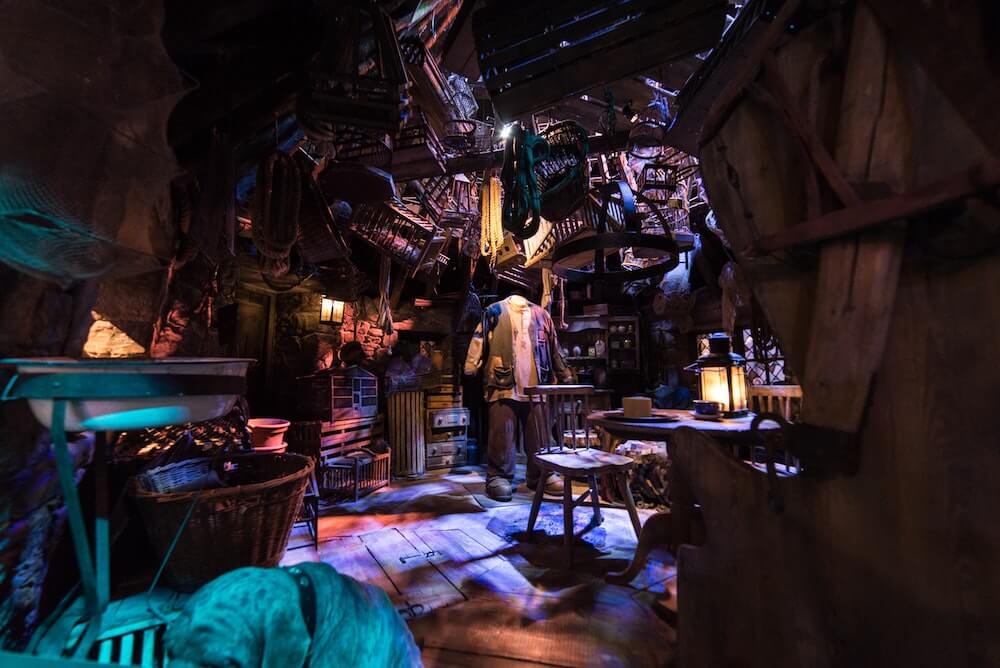 And you can go up north to see the castles and locations that provided the background to the film. There's no other country where the Harry Potter vibes are so strong. Isn't that reason enough?!"
16. For the accents
One of the many great reasons to visit England includes to just hear English people speak. It's estimated there are 37 different dialects in England, although I think the real amount varies even moreso.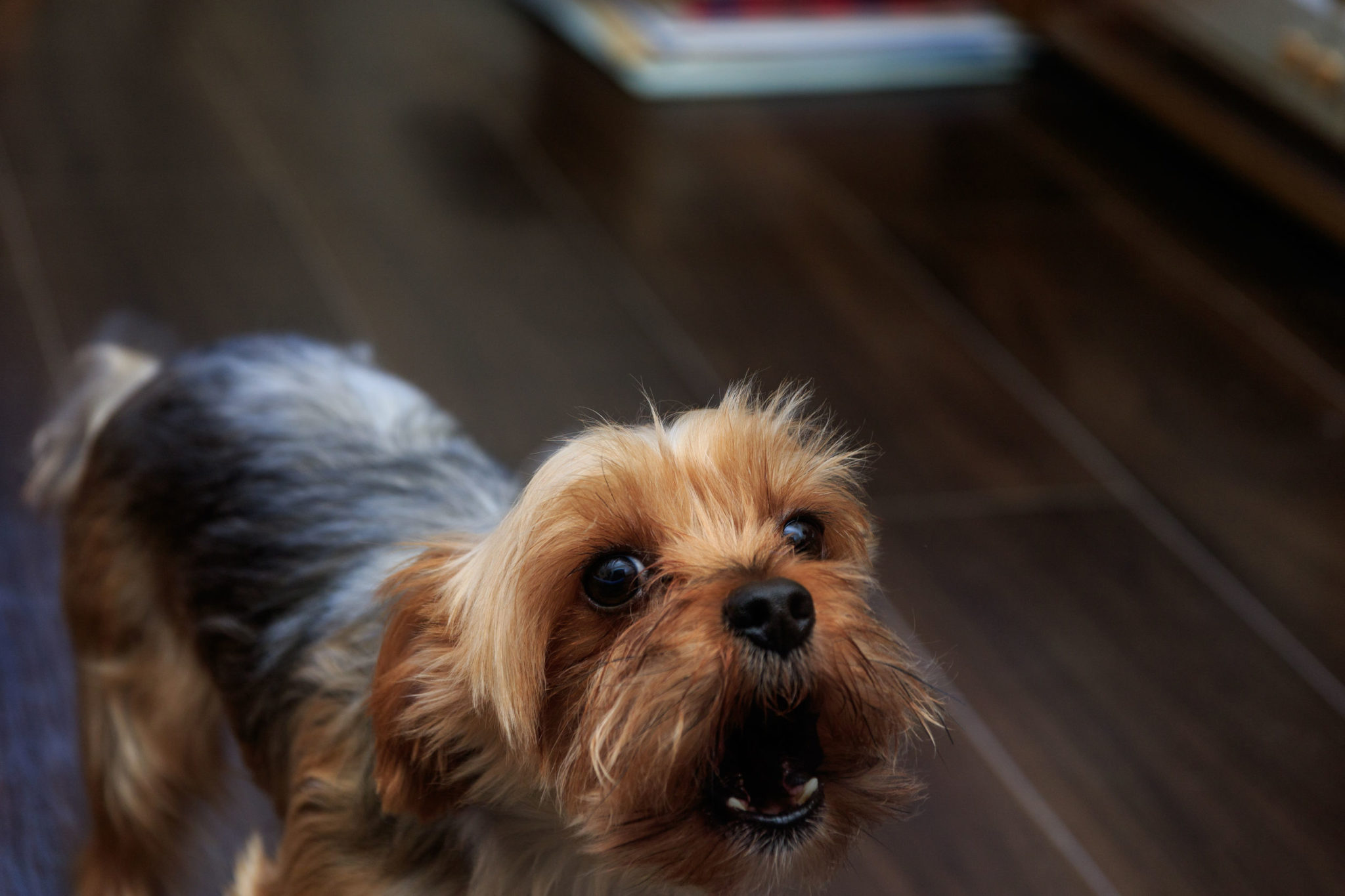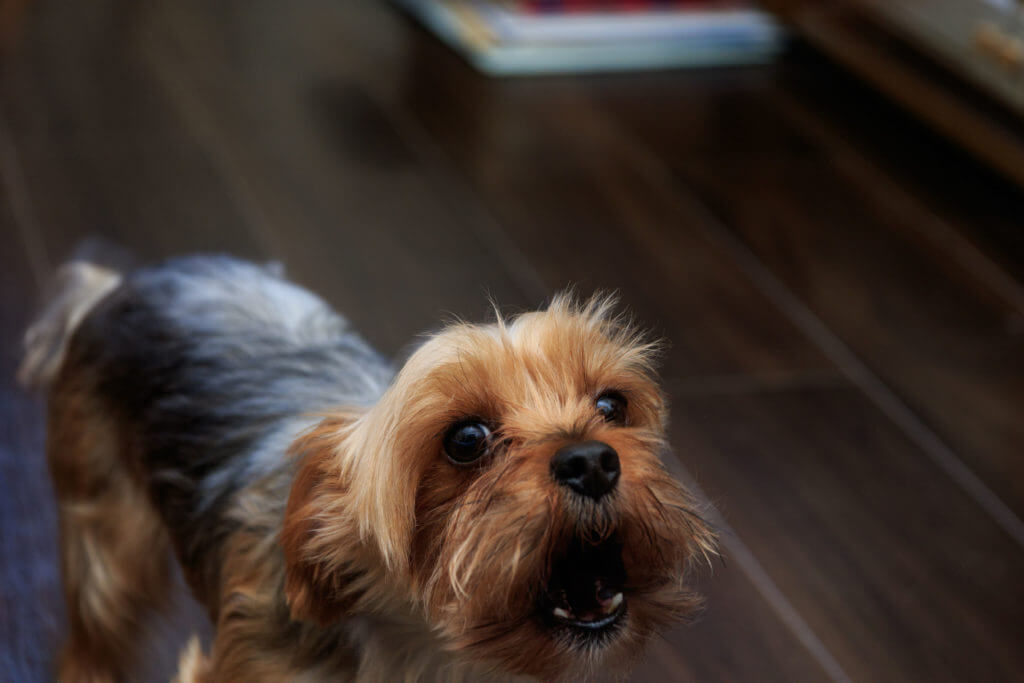 In England you can go on town over, and the accent will be totally different. You'll find some English people can't even understand others, and of course, each area has it's own words, way of saying things and slang.
Scouser, Cockney, Geordie, Brummie, Essex, the Queen's English, and West Country, are just a few of the wonderful accents we have here, to remind you where you are and keep you on your toes.
17. For the weird and wonderful
England is often known as a land full of eccentrics, to outsiders anyway. All our idiosyncacires, our sense of humour, our Britishness – it may be mocked, but it's one of the biggest reasons to visit England.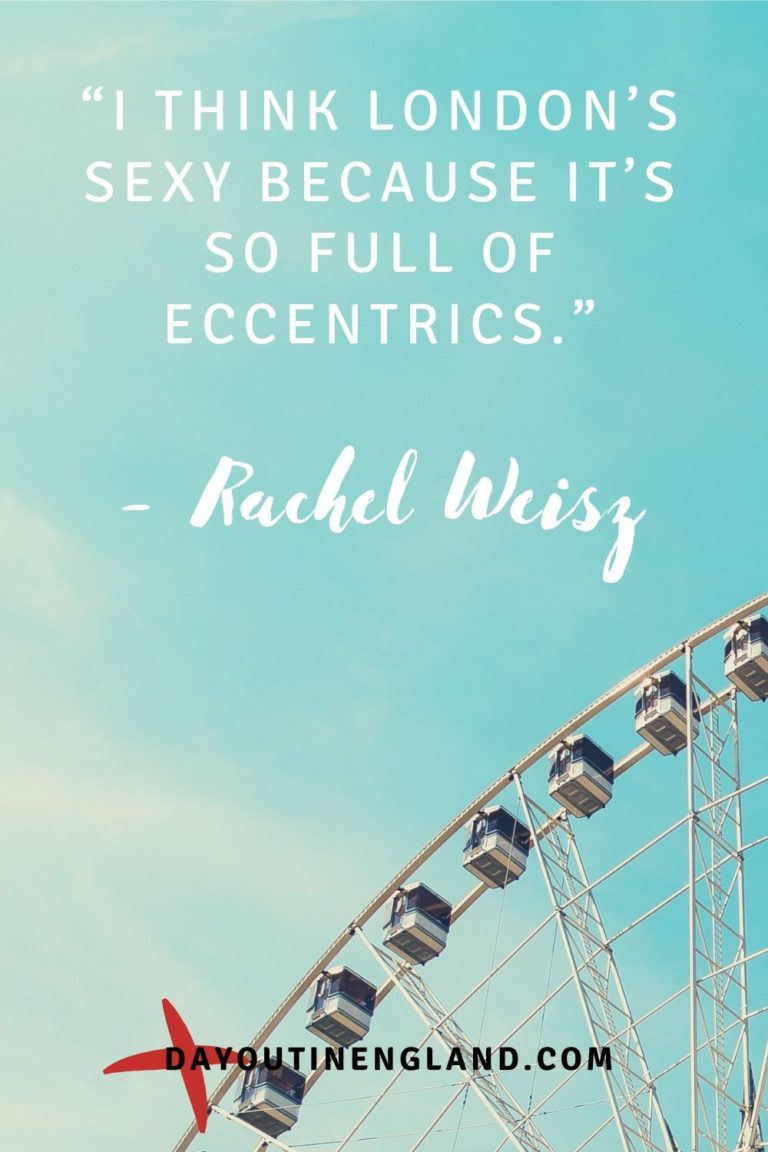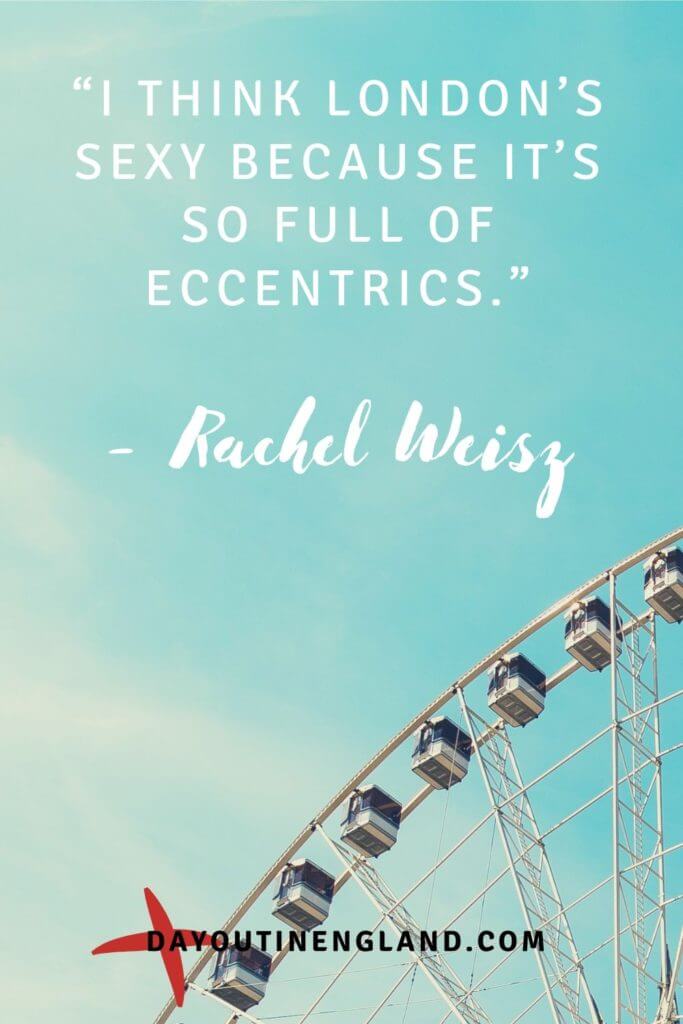 Much if it is best summed up in this post on 50 Famous Quotes about England, taken from books, songs and straight up quotes from the rich and famous.
---
Pin these reasons to visit England for later?