Looking for the best activities in the Lake District? If you're planning a day out in the Lake District, here are the best things to do for all the family.
There really is no arguing that the Lake District spoils us with both natural delights and refreshing attractions. Who can turn away the whimsical lakes and handsome mountains that have inspired many literary figures?
From the tranquil expanse of Lake Windermere to the best ginger treat you'll ever try, there's no shortage in the things to do in the Lake District, and great Lake District days out.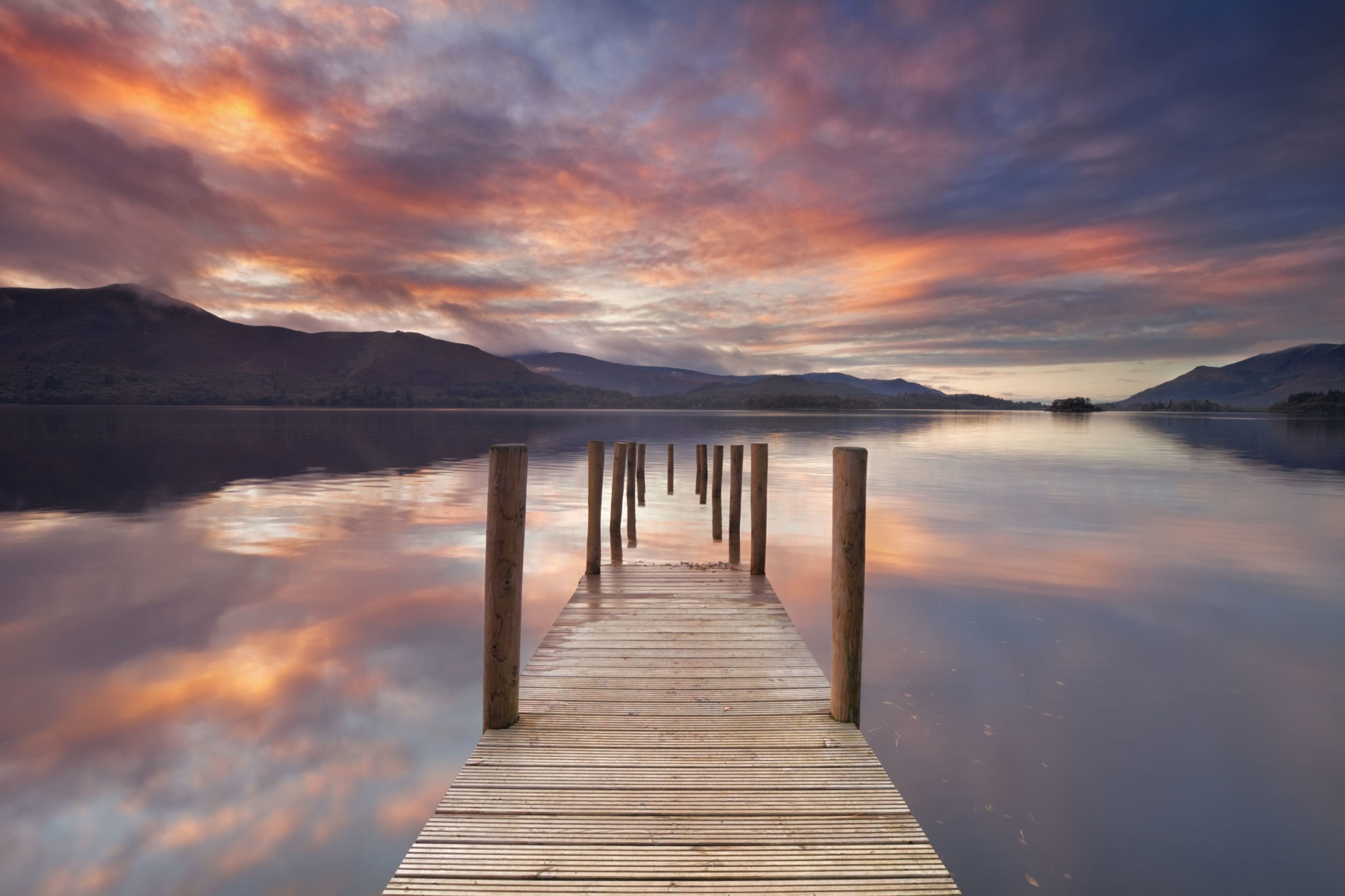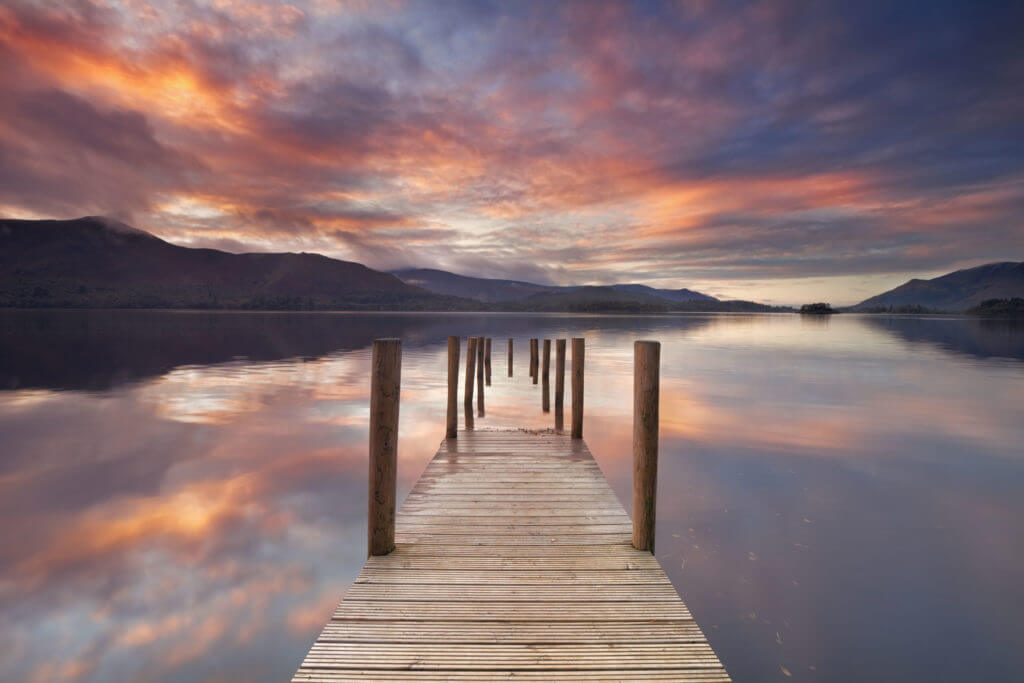 Here's a list of all the fun activities in the Lake District that'll take you through cultural estates and gorgeous landscapes. You'll be pleasantly surprised by the quirky museums available too!
Read on for the top recommendations for a Lake District day out.
The Best Activities in the Lake District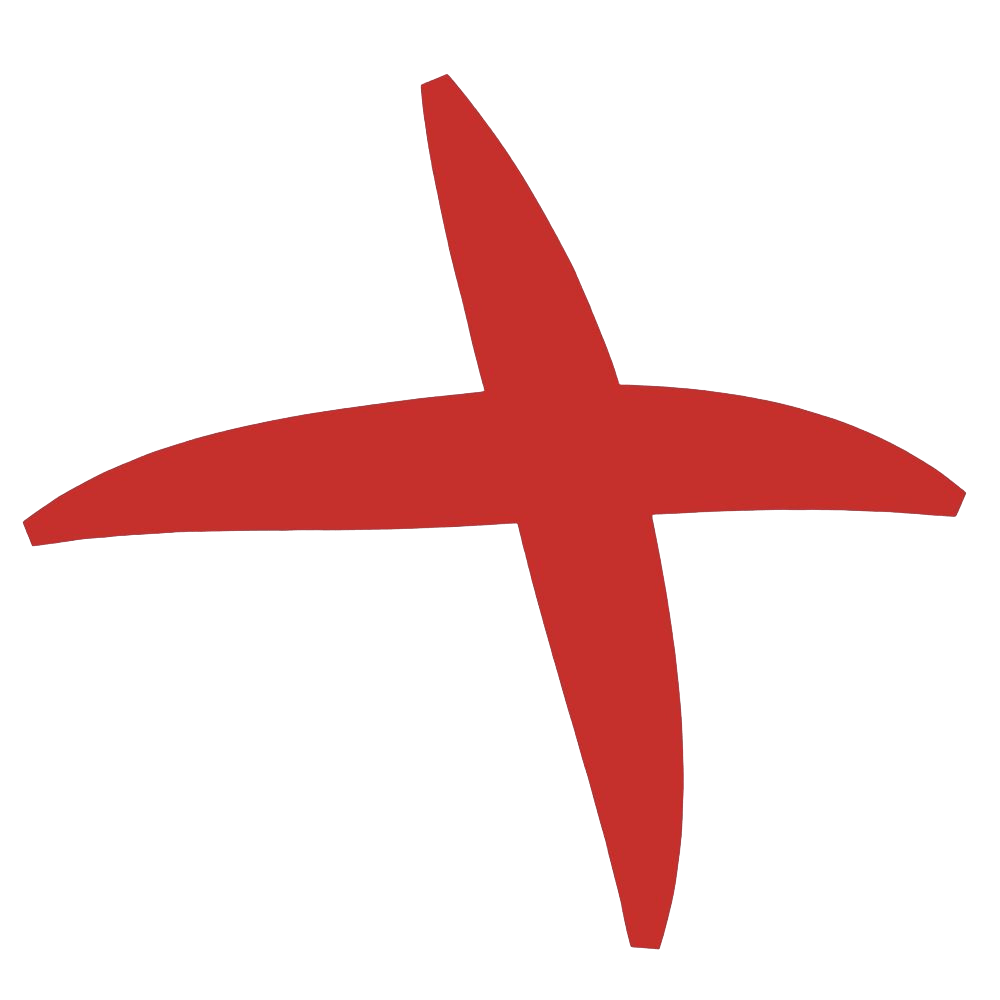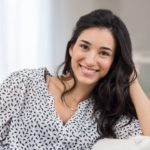 By Amey
North England Connoisseur
Amey has lived in the Lake District for the last two years, after five years in Manchester. Every day she wakes up happy with her decision!
---
1. Delve into the life of Beatrix Potter
England has produced its fair share of literary greats and the children's author Beatrix Potter is one such name. Have you ever wondered what it's like to live whimsically, beholden to your creativity only?
Take the opportunity to visit the charming residence of Hill Top while you're in the Lake District – her traditional and green-bracketed house in the woods. The actual Beatrix Potter house!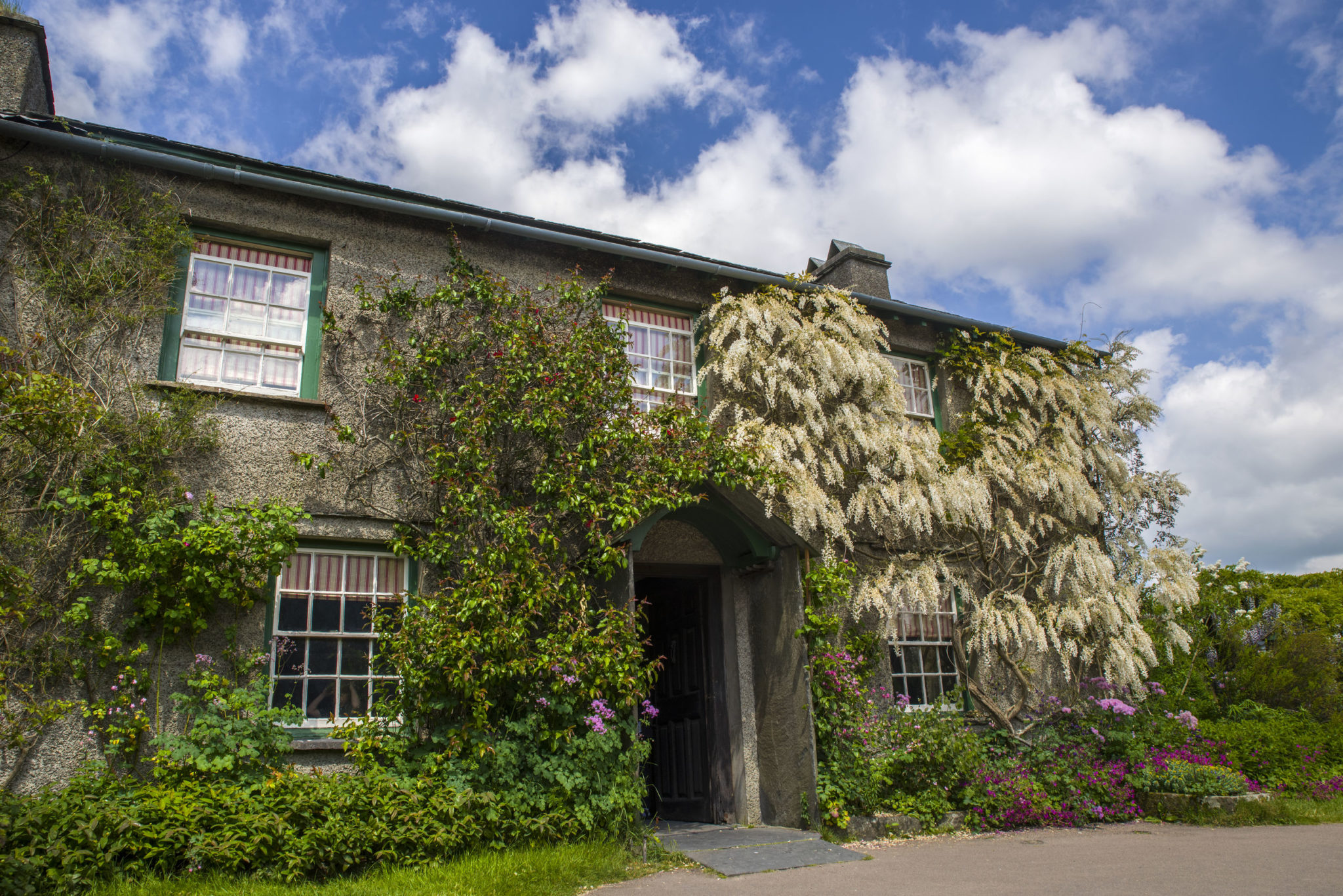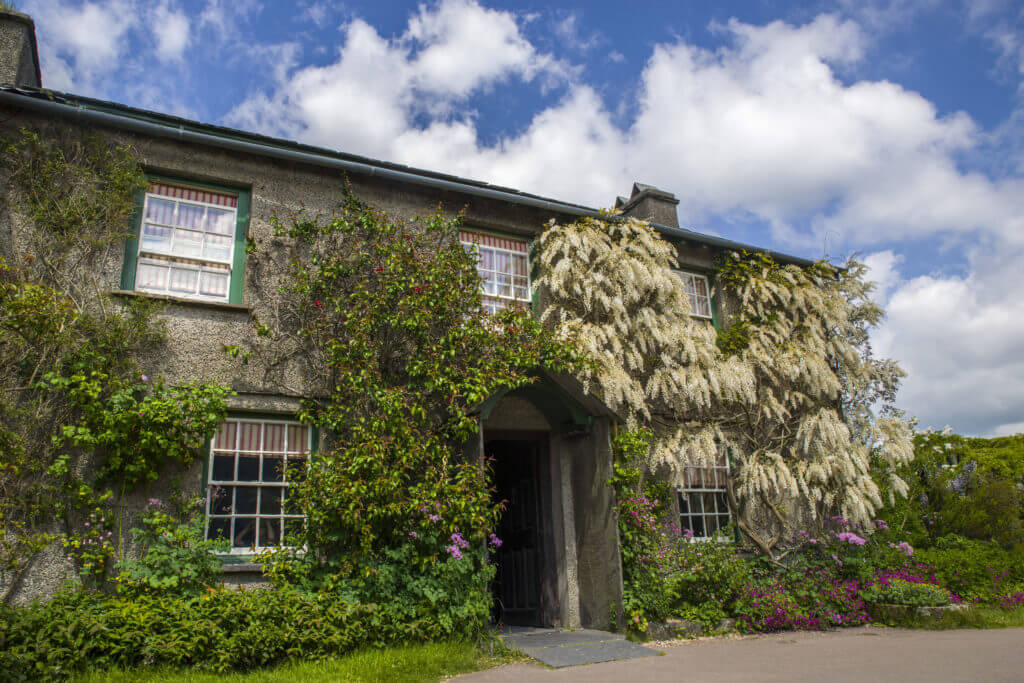 What's more; the National Trust has preserved the property and her personal artefacts, all open for public consumption.
You can see photos and paintings by Potter herself, as well as unique porcelain pieces and original furniture. To maximise this opportunity, be sure to follow the rabbit and download the 'Beatrix Potter Trail', which will take you to the Lake District spots that inspired her stories.
If you want to have the luxury of someone to tell you stories and to put your questions to, then look at this Beatrix Potter half day tour.
---
READ MORE: The Best Stately Homes in England
---
2. Hop on the Lakeside & Haverthwaite Railway
As you ferry between the various things to do at Lake District, kill two birds with one stone by jumping on the Lakeside to Haverthwaite railway line. You can start with a gentle cruise around Lake Windermere and drive through The Lakes Aquarium exhibits before seeking out this quaint railway station. Brick and metalwork frame the steam engine in its battered yet charming state; make sure to snap a few shots of this pretty sight!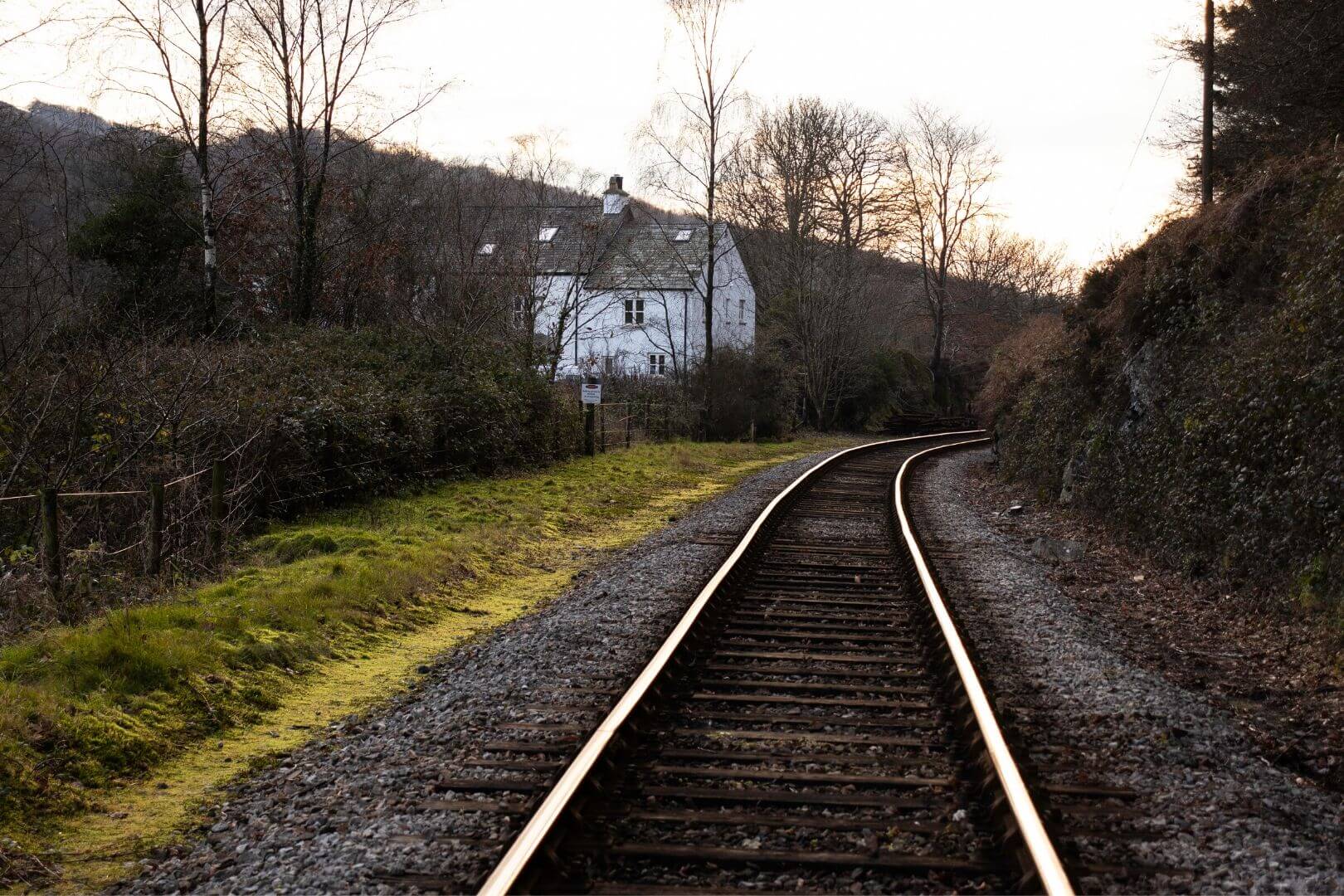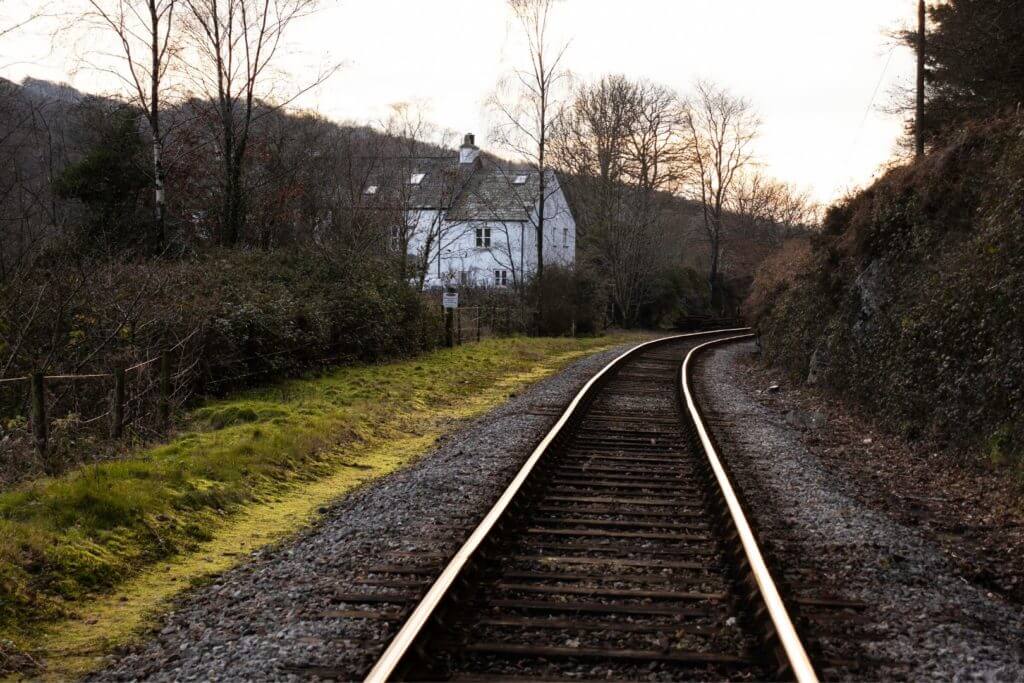 Of course, the true beauty comes when you're on the train, puffing your way towards Haverthwaite. Stay off the technology and feast your eyes on the countryside instead. It's not a view you see just anywhere.
3. Sample the Lakes Distillery
You'll want to save this for the adults day out but a tour around The Lakes Distillery will shore up all you need to know about alcohol production. It may be a relatively recent player in the liquor game but have since established top-notch gin, whiskey and vodka production. Local produce is the backbone of its boozy goodness.
Daily tours and tastings are available; I recommend going at the weekend for an additional alpaca mingle. After a look at their production chambers (the copper-toned vats are massive), do try their sample sets. You can even stay for a meal at their on-site restaurant or buy a little something at the shop.
4. Get out on Lake Windermere
If it's called Lake District, surely visiting a great pool of water is on the 'top things to do in Lake District' list. For an exceptional day out, we present the largest natural lake in the country: Lake Windermere.
The epitome of picturesque landscape, you're given choice of water fun or land activity. Walks and climbs will take your around the lush perimeter; Segways are available for a quick loop around. Taking full advantage of the pleasant breeze and gentle waters, I bagged myself a row boat using a Lake District boat hire. The lacquered and lay-lowing boat is extremely easy to navigate, and drifting along the curve highlighted how refreshing it was to be outdoors.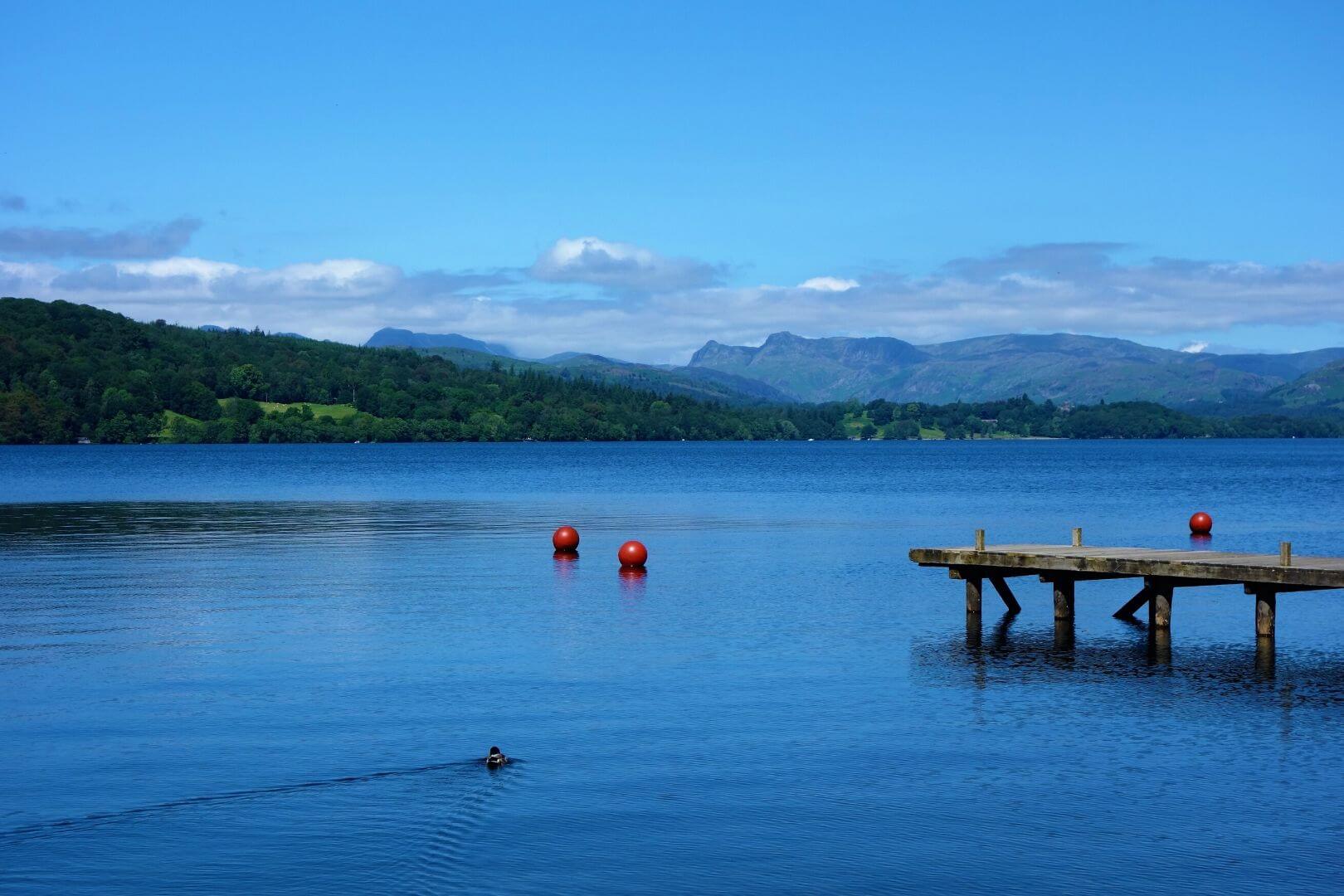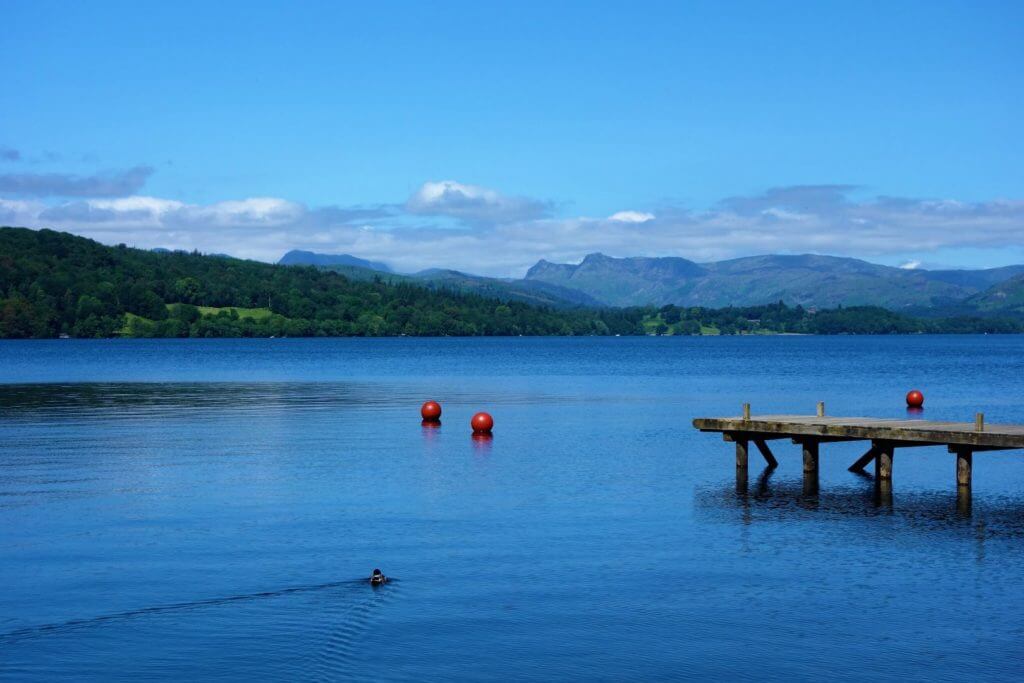 Don't worry about safety either as the rental companies give short training demonstrations. It's easy to get a boat hire in the Lake District.
Want a more in-depth exploration of the mountain scenery? There are lake cruises that will circle around secluded bays and small islands within. Lake Windermere is one of the best places to go paddleboarding in the Lake District.
And if you just want to relax in the vicinity of Lake Windermere – take a look at these awesome spas in Windermere for a day out.
---
Check out this Western Lakes tour on Get Your Guide
Lake District: Western Lakes Full-Day Tour
– Drive over the Wrynose and Hardknott passes, the steepest passes in England
– Admire the sights at Wastwater, voted 'Britain's Favourite View'
– Explore the 14th Century Muncaster Castle and its internationally-acclaimed gardens
– Admire views of Hardknott Roman Fort and spectacular views of England's highest mountains
Find out more about the Western Lakes Tour here
---
5. Rock climbing in the Lake District
Lake District climbing is a big thing. People come from miles, if not countries, to go climbing in the Lake District.
If you want to try some Lake District climbing then take a look at places like Lost Earth Adventures or Mobile Adventure. You can climb over the Lake District scarves and challenge yourself to try something new.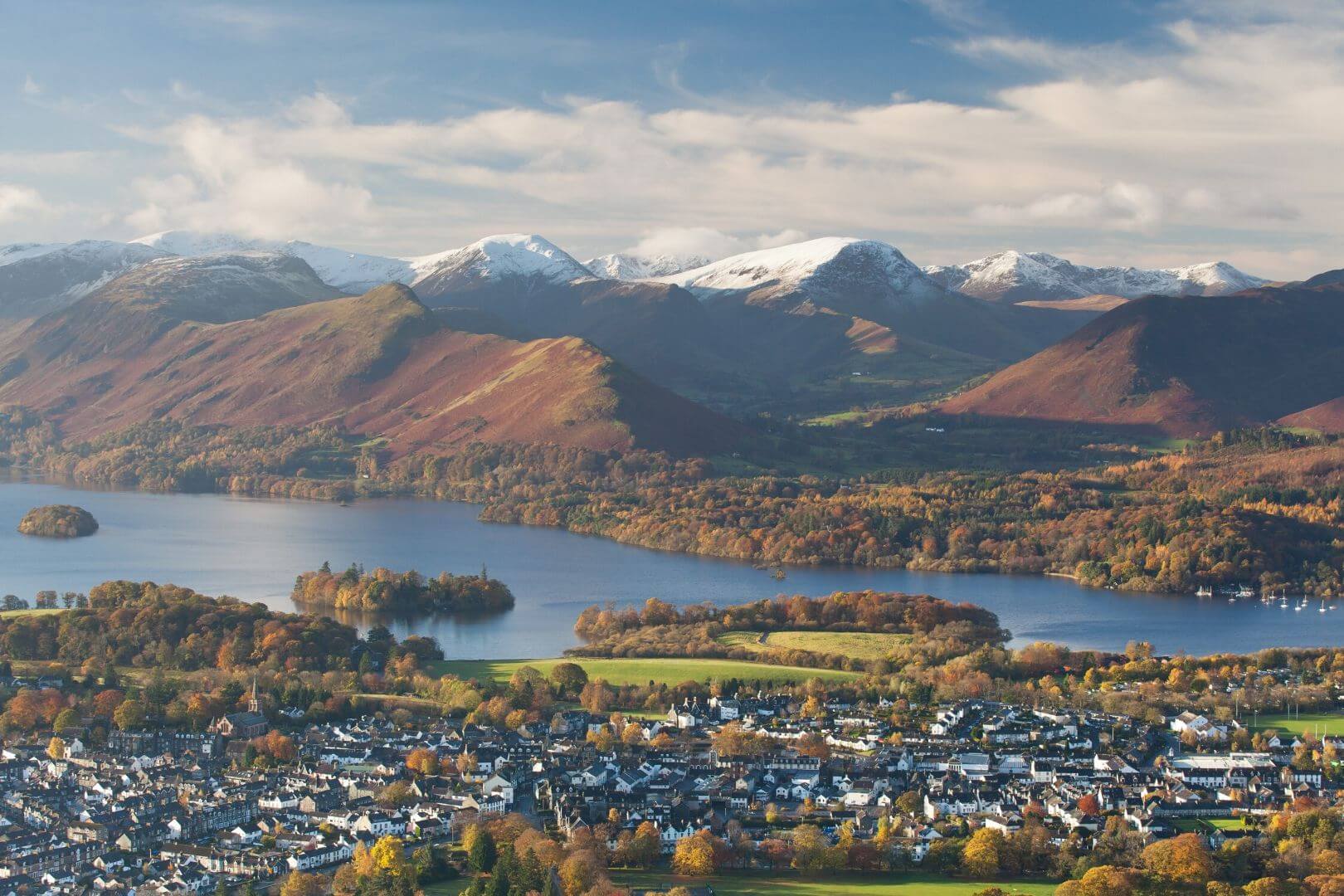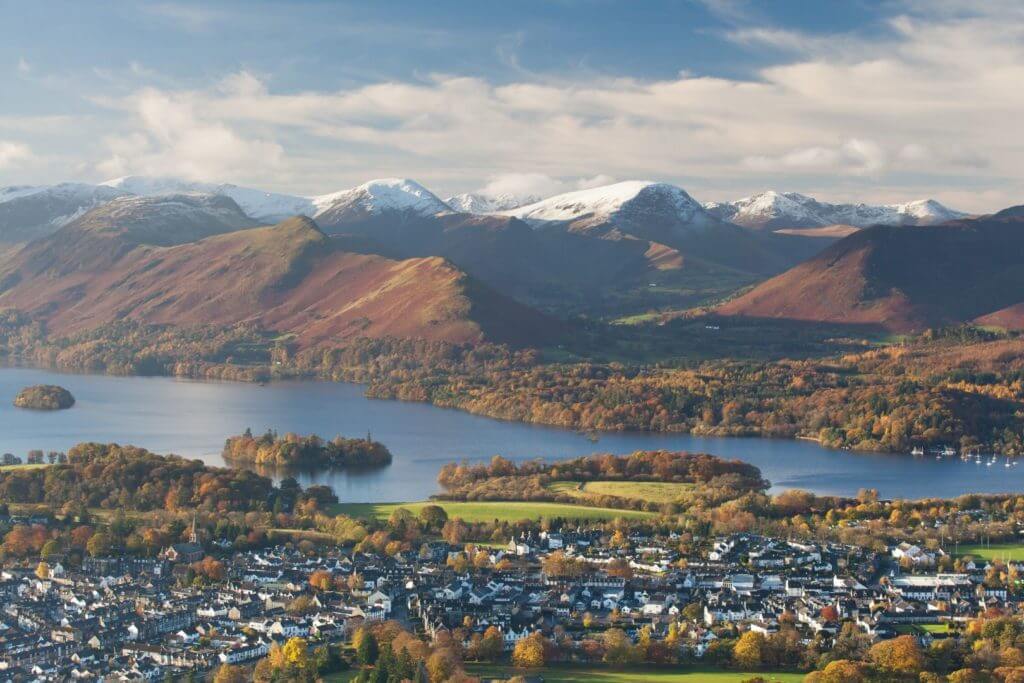 If you're not quite ready to get out there with your ropes yet, then try Keswick Climbing Wall. You can get a bit of confidence here before moving on to the big guns.
Absolute beginners, and more experienced climbers, will enjoy climbing in the Lake District.
River Deep Mountain High have loads of different activities in the Lake District to enjoy. Check out their website for more.
---
READ MORE
The Best Adventurous Activities in England
---
6. Take a peek at Rydal Mount
William Wordsworth was truly a reflection of his name, having stamped his legacy as a late Romantic poet. Born in the county of Cumbria and settling in the quaint village of Ambleside, he churned out pieces influenced by the charming brooks and nooks until his death in 1850.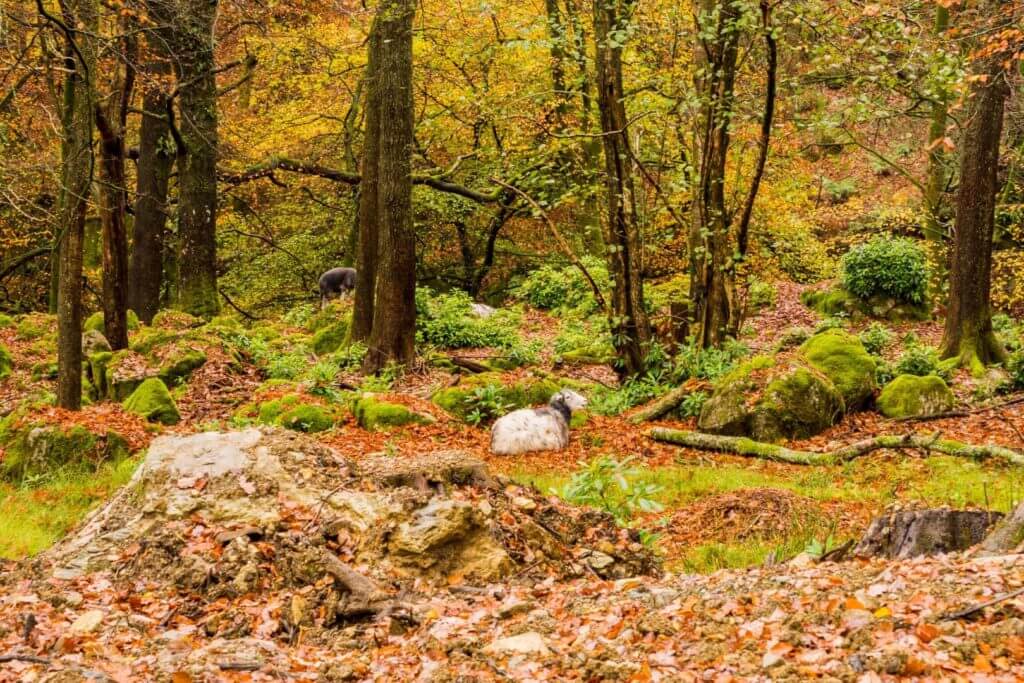 You could visit his childhood house, but the stunning cottage of Rydal Mount was truly the home he built for himself. I can't say I'm particularly poetic yet the landscaped gardens would touch anyone's creative spirit.
The glimpse of his internal life is fascinating; pop through his writing hut and library and perhaps it'll spark the literary love in you!
See, you don't have to be adventurous to enjoy activities in the Lake District – there's something for everyone!
READ MORE: How to Do a Road Trip in the Lake District
7. Relax in the village of Grasmere
Grasmere is most famous as William Wordsworth's home. He lived here for 14 years and called it 'the loveliest spot that man hath ever found'.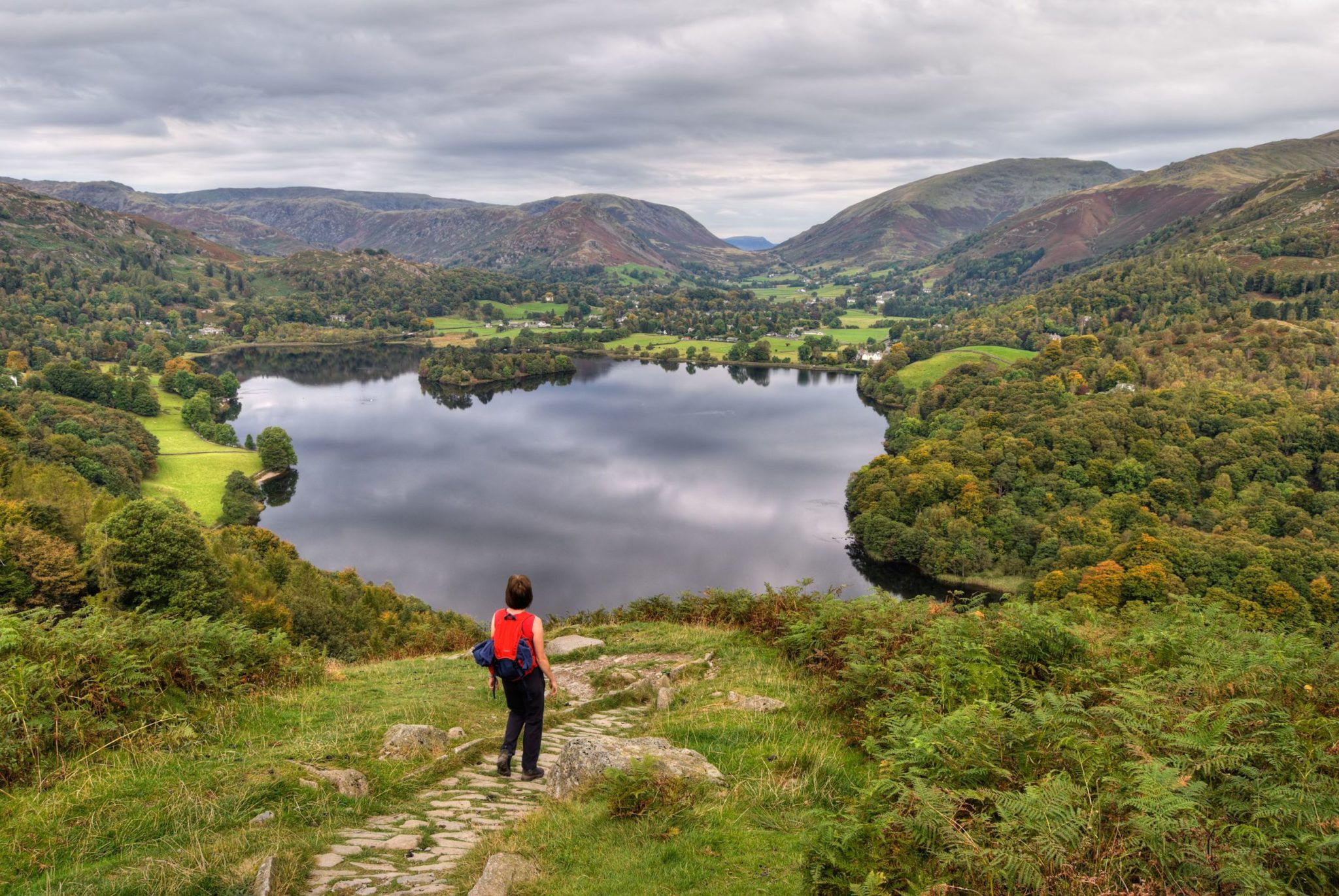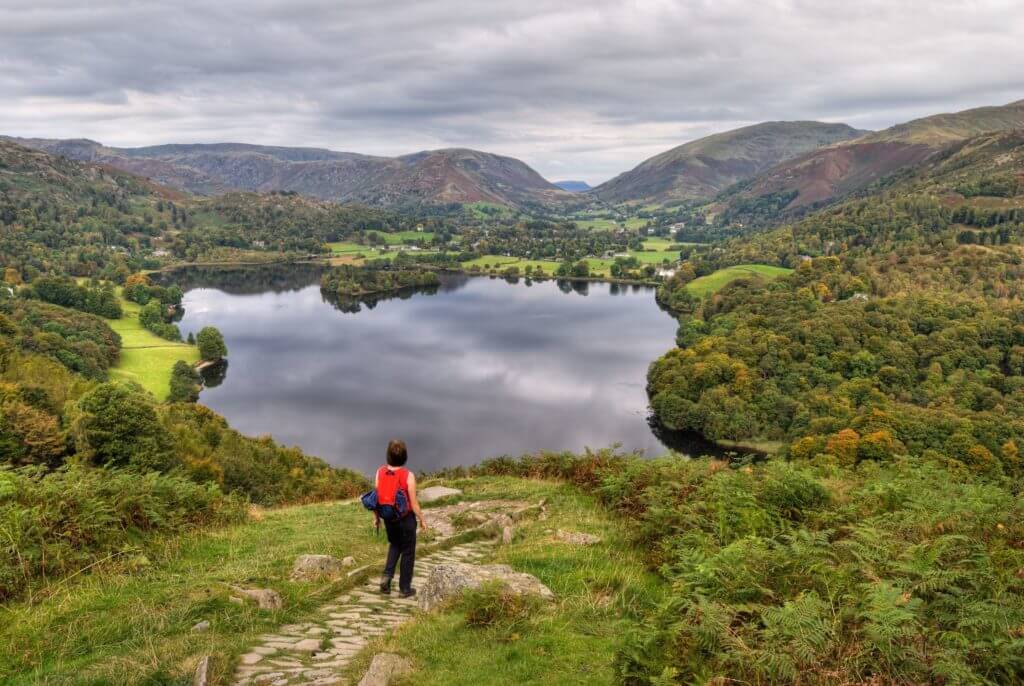 Nowadays it's known as being one of the most popular villages in the area, and anyone visiting the Lake District for the day just loves to pop in to check out the unique buildings. You can eat at one of the restaurants, shop in the tourist havens, and visit the graveyard to find Wordsworth's grave too.
If your ideal activity in the Lake District is to find out more about how and where Wordsworth lived, then you could join the William Wordsworth and Dove Cottage Half-Day Tour.
You'll have a tour round Grasmere, see St Oswald's Church and the Wordsworth family graves, step into Dove Cottage & the Wordsworth Museum and explore Wordsworth's first Grasmere home too.
Or, to get more from your time in the Lake District, how about the Wordsworth at Dove Cottage, Grasmere & Rydal Mount Tour? Click to find out more about this full-day tour.
8. Conquer Scafell Pike
Ready your windbreaker, hiking shoes and most importantly, your mind. Rising to 978 meters, the highest point in England waits for your challenge. Scafell Pike is exactly the difficult hike you expect it to be, but the views up top are completely worth it.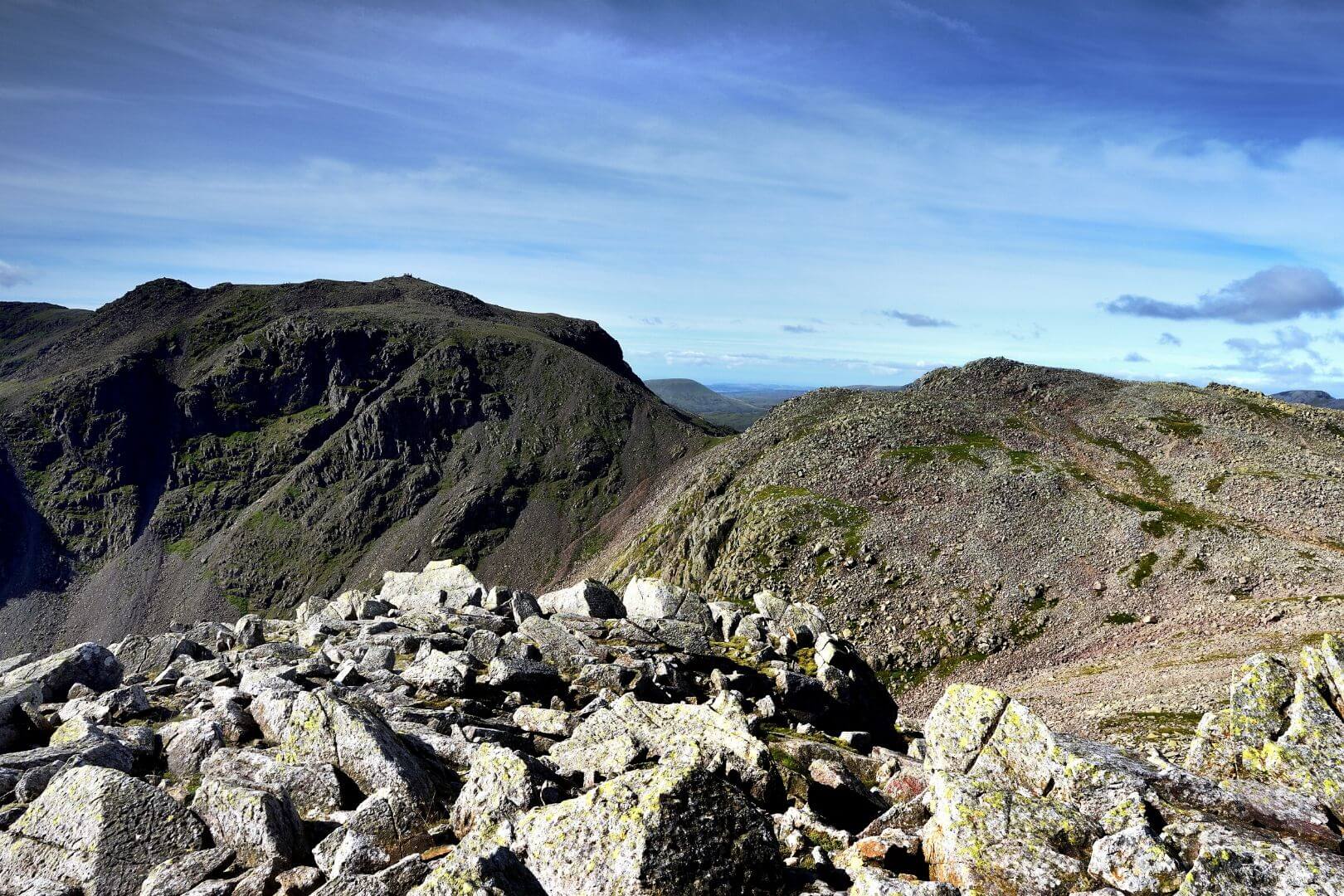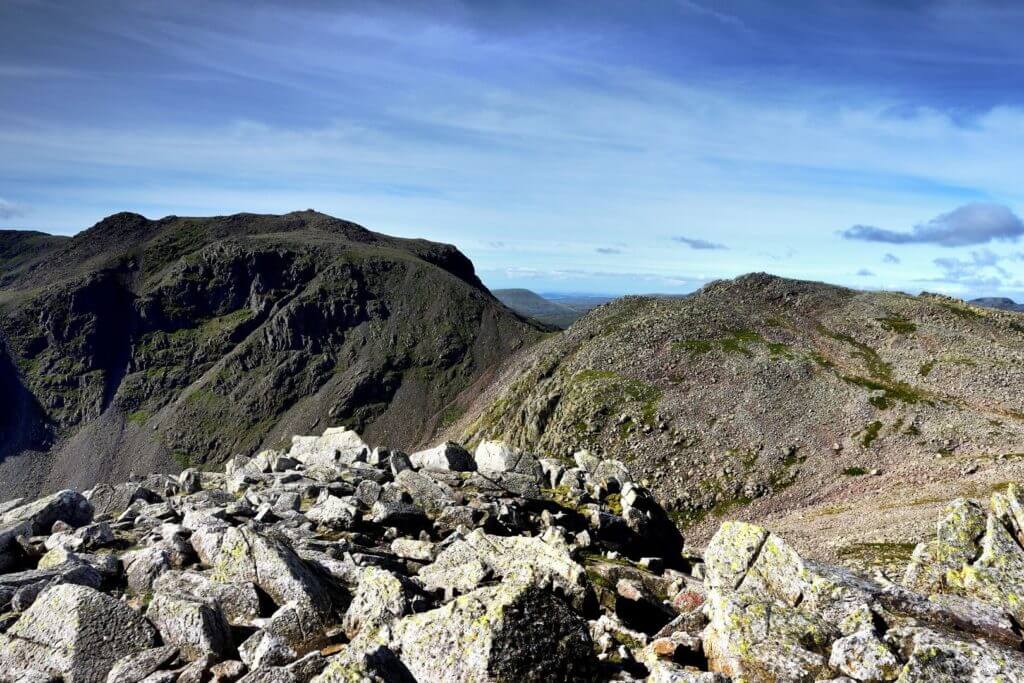 This Lake District hike offers the best vantage point over the Lake District National Park; try to pinpoint other major landmarks while you're at the summit.
Walking in the Lake District is one of the most popular things to do here, and this is the ultimate place to do it. Go early to avoid the rush!
READ MORE: The Best National Parks in England
---
How about doing a quiz on England?
The BIG Hampshire Quiz
The BIG Food Quiz
or a Nature Quiz, or a Wildlife Quiz?
---
9. Test your mettle at Honister Slate Mine
Among the fun activities in the Lake District, Honister Slate Mine also falls within the 'most thrilling' category. Producing green slate extract, it's the last functional mine in England. Whether you've explored abandoned mines or not, this attraction is one suited for all ages and skillsets.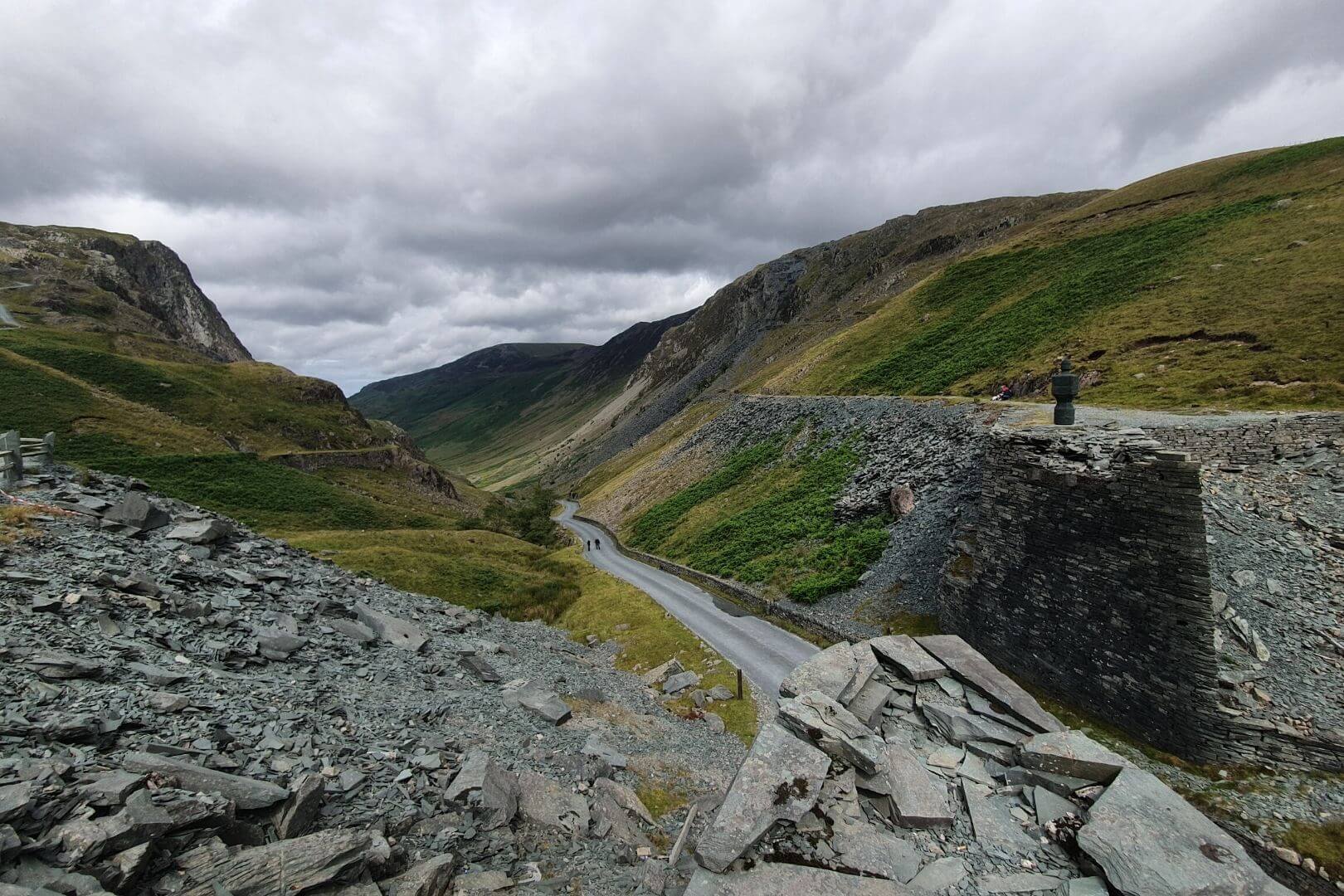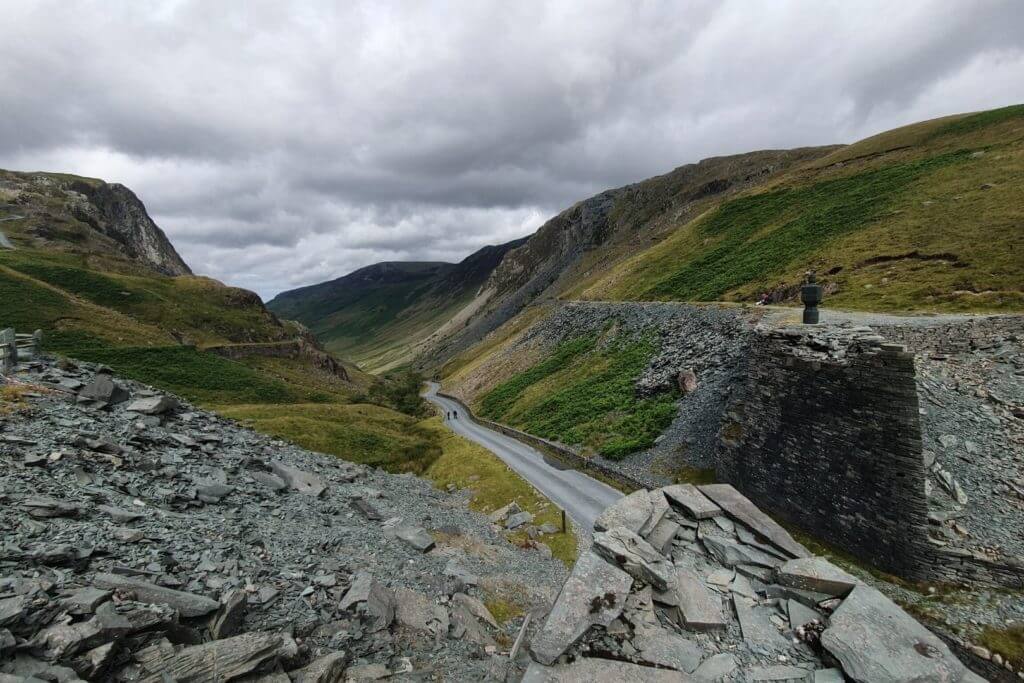 The anxious-hearted can enjoy a gentle tour through the underground shafts while the athletic can scale the insides of a mountain. Brave kids will enjoy it, but this is a great activity for adults in the Lakes. The true test of courage (which I unfortunately failed) is crossing the infinity bridge. The tunnels, while carrying the echoes of dripping water and resonant conversations, are warmly lit.
If you're travelling in a group and would prefer to see the skies, head straight to the elevated café and settle in for a few hours. Your companions are having a blast.
10. Marvel at Low Gillerthwaite Field Centre
It's slightly trickier to align your schedule with a visit to Low Gillerthwaite Field Centre, but the light pollution-free, relatively untouched valley it is based in yields a glorious night sky. The constellations you don't get to see in cities emerge on an ink-dark canvas – one of the most beautiful sights Lake Distract will gift you.
Because the nights arrive early, you'll have plenty of time to stargaze before bedtime. Even without the telescopes and experienced guides pointing it out, the Milky Way blazes on a clear night. If you can spare an hour or two, I highly recommend this activity.
This is one of the best nigh time activities in the Lake District.
11. Hiking Langdale Pikes
Given the time, you should definitely add Langdale Pikes onto your Lake District fun activities list. The trek is an area classic and one that every visitor should spare a day for.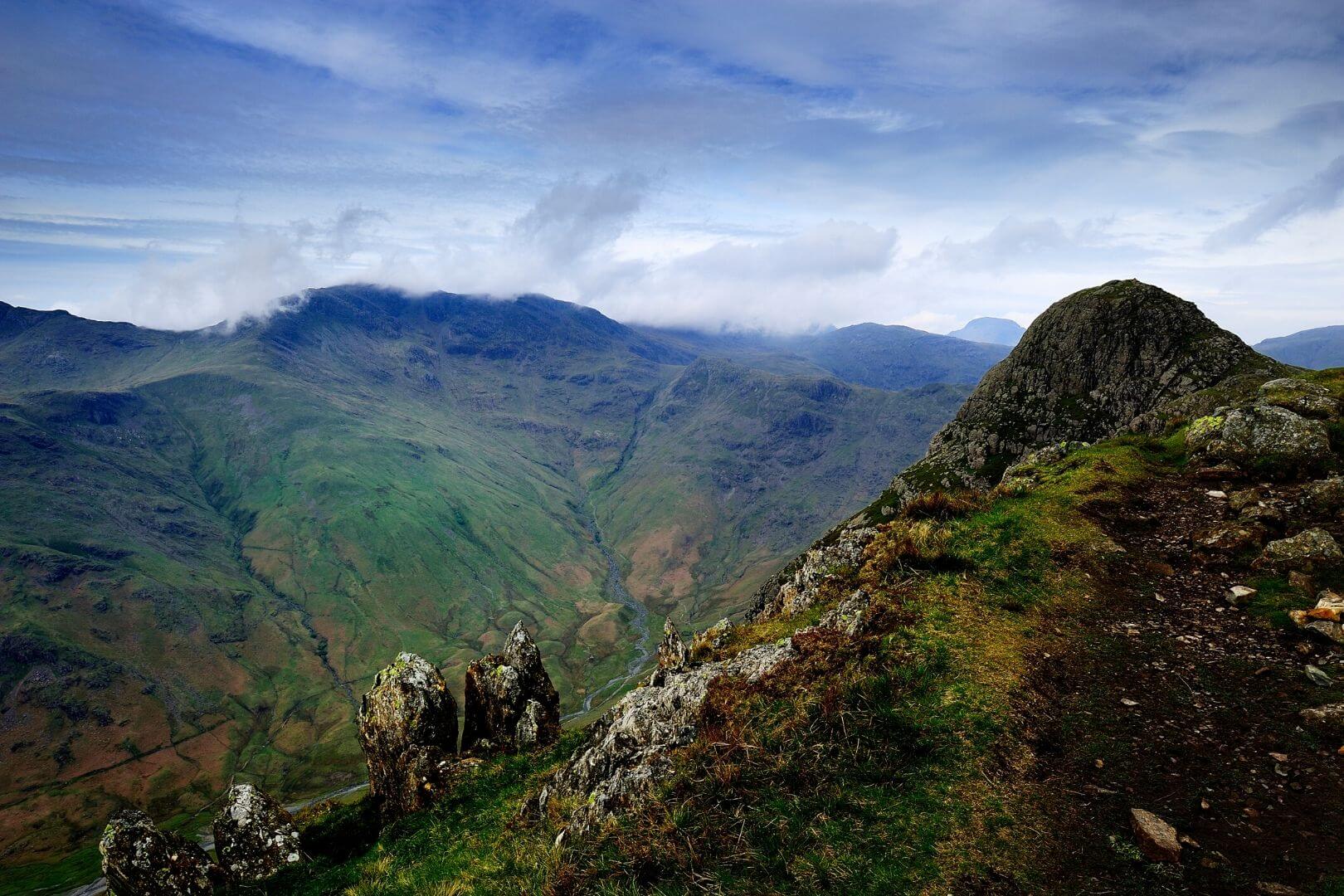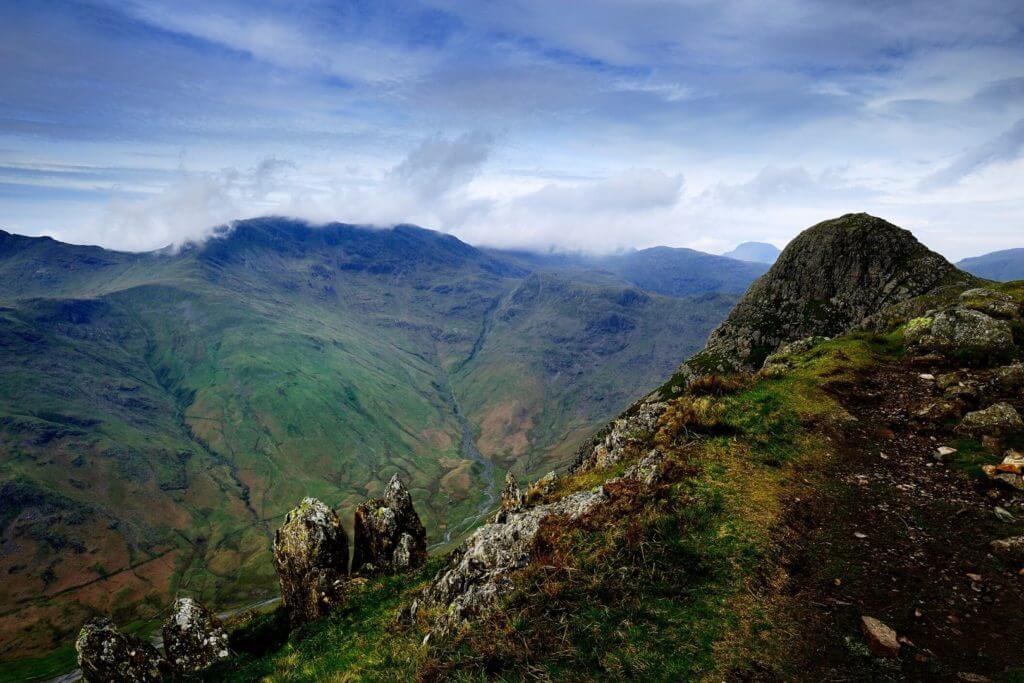 While walking the likes of Thorn Crag and Jack's Rake is as challenging as they sound, the valley views are worth it. Outdoor aficionados might even consider splitting the journey in two and camping overnight.
Another brilliant Lake District hike to enjoy!
---
READ MORE
The 14 National Trails of England for Some Peace & Quiet
---
12. Admire the gorgeous Holker Hall and Gardens
I'll never tire of the manors and gardens that dot the English rural. Imagine living in the splendid estate of Holker Hall, surrounded by 25 acres of deer-inhabited parkland and manicured gardens. The current residence of Lord and Lady Cavendish is a neutral-toned mansion with dramatic flourishes along its balconies and roof stills; it is elegant without being overly lavish.
Because discovering these remote estates is one of the best things to do in Lake District, dedicate a few hours to exploring the west wing that is open to public. Crafted in Victorian style, the grandeur within was carefully restored after a fire in 1871. The gardens too are absolutely delightful, composed to fresh lawns, blossom trees and a fountain or two among shrubbery.
This is one of those activities in the Lake District for everyone. If you're an adrenaline lover then it's perfect for a day off, and for everyone else, it makes for a lovely day out in the Lake District.
READ MORE: The Most Impressive Lake District Caves
13. Roam the Castlerigg Stone Circle
When I say roam around, I really do mean looping the fascinating collection of boulders. Did you know that they date back to the Neolithic period?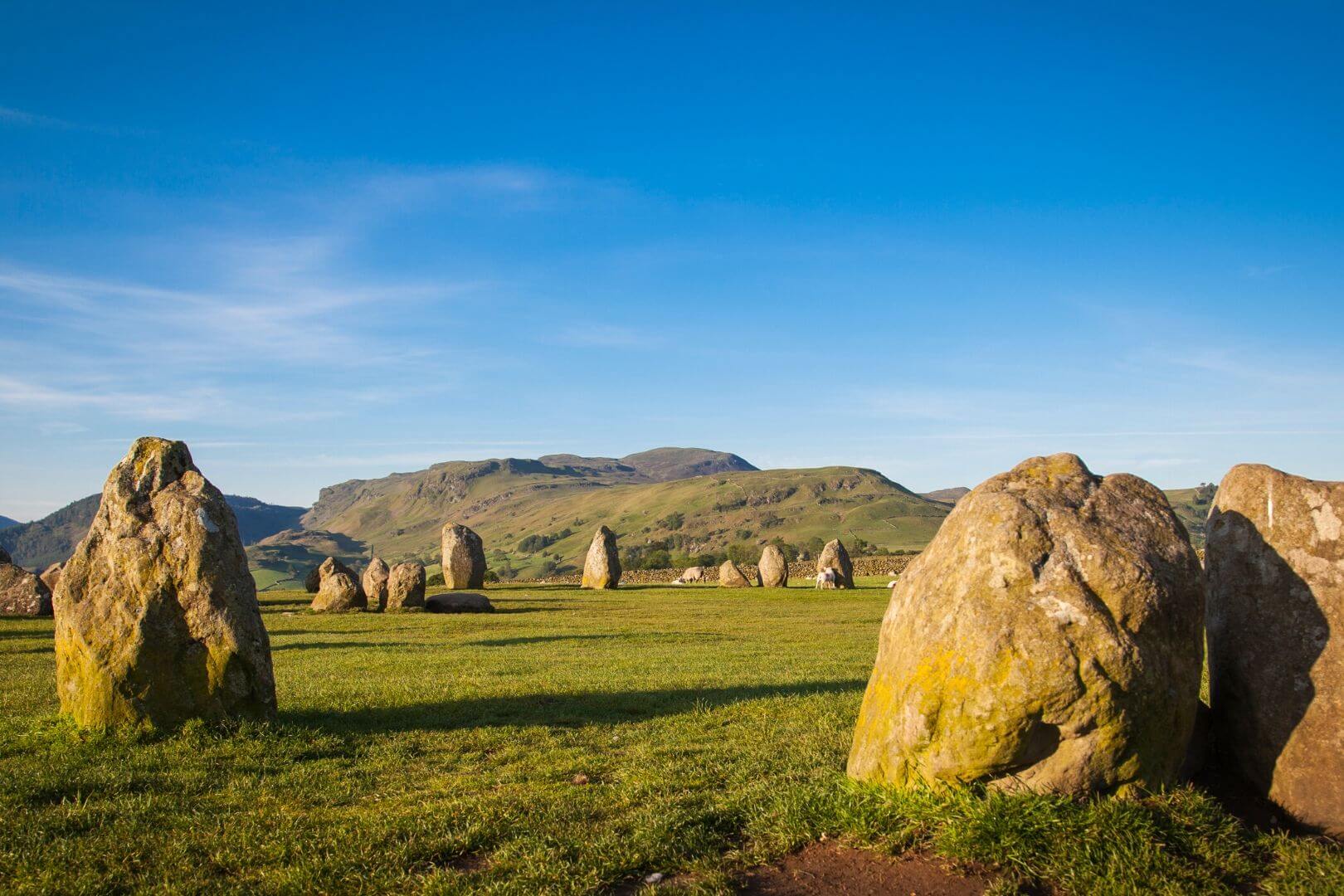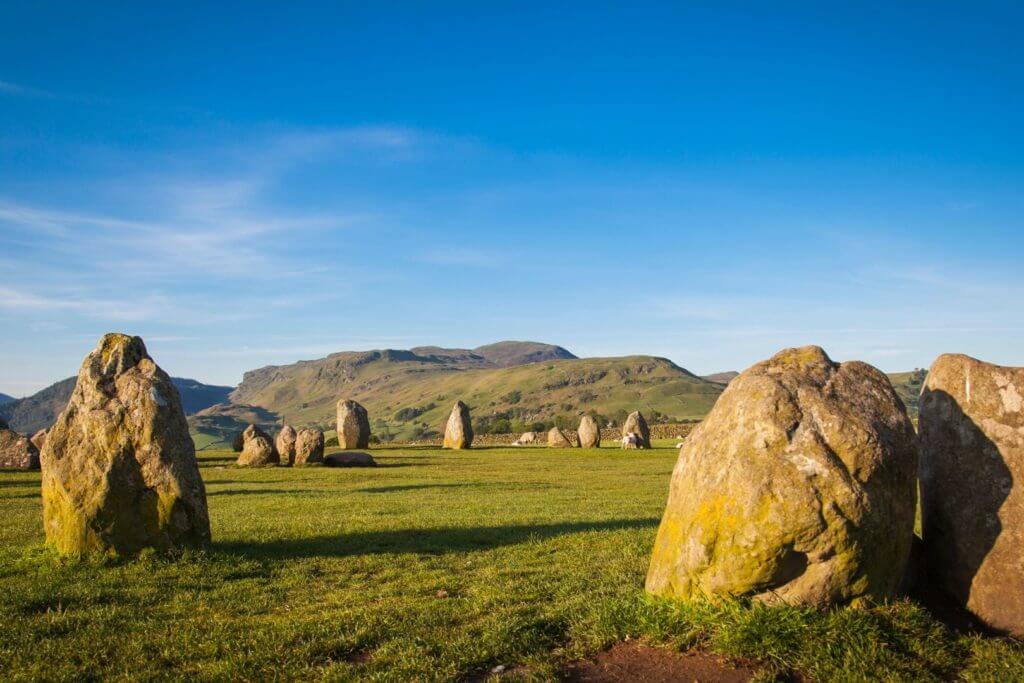 It's both amazing and perplexing that these stones have yet to crumble. I recommend it as a side trip from Keswick; it's a half an hour walk to the attraction. You'll be kept in good company as sheep graze along the way. It's a great day out for families with pets.
If you don't want the hassle of hours of hiking, this is one of the best short walks in the Lake District.
14. Drop by Blackwell Arts & Crafts House
I'll never tire of this Lake District activity – touring the beautiful Blackwell House which is a living tribute to the arts and crafts movement in 19th and 20th century.
What was once a holiday home now boasts a rich blend of architectures and traditional handicraft. When you pull up to the serene location, the white-washed exterior doesn't look too extraordinary; even if it was a striking contrast to the stacked-stone terrace. Within it however is a startling composition of stylistic elements and decorative features.
An inglenook fireplace sits in juxtaposition to stained glass, while carved paneling dwells alongside William de Morgan tiles.
I can guarantee this; you'll have a hard time deciding where to look first!
15. Art at Brantwood House & Gardens
Overlooking the placid Coniston Water is a sprawling woodland estate of 250 acres. The former home of John Ruskin, an art critic and philanthropist during the Victorian era, is another example of gallery in woodlands. It has since transformed into a gallery of Ruskin's most treasured paintings, the carefully curated collection of art and personal possessions revealing much about the life of a social thinker.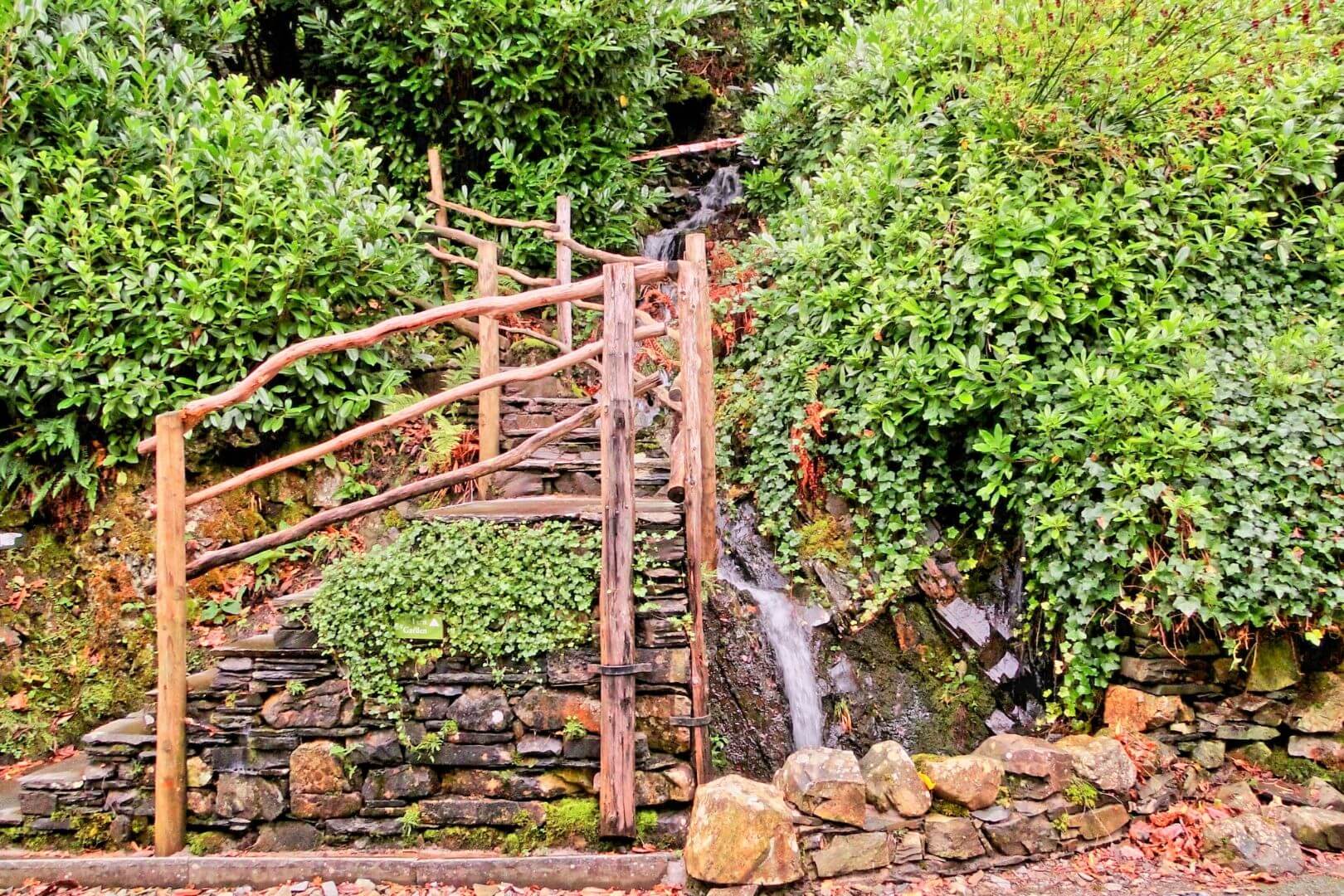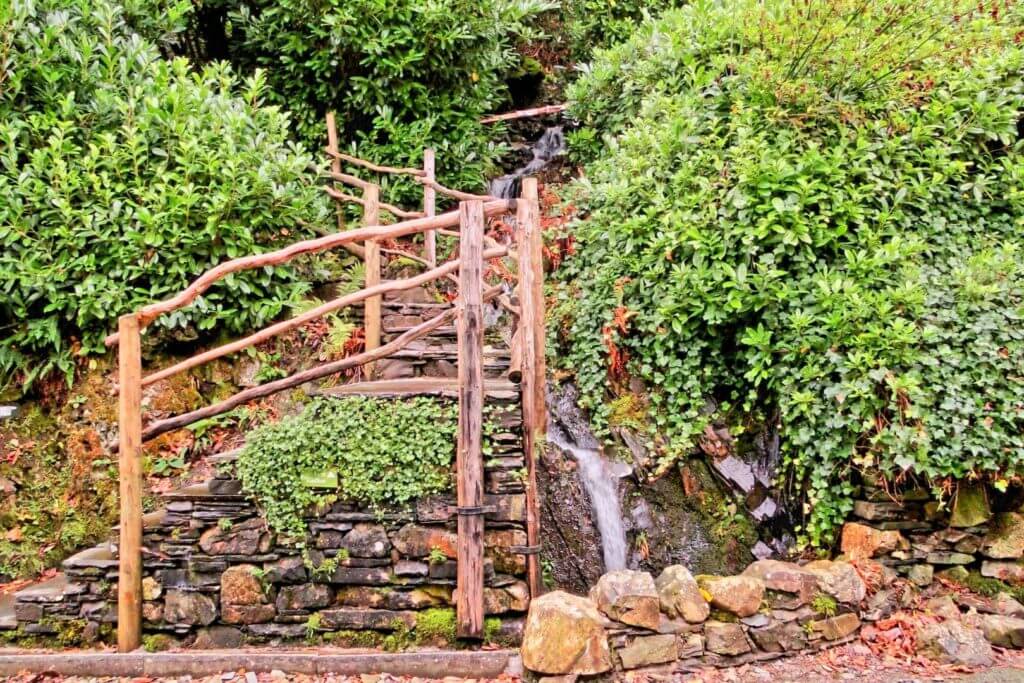 You should definitely explore the grounds as well, as there are 8 unique gardens that mirror the artful arrangement within the manor. If you happen to visit during the summer, guided garden walks on Wednesdays, Fridays and Sundays will ensure a thorough expedition through the plant collections.
16. Get to work at Stott Park Bobbin Mill
Okay, visitors don't actually get to work the machinery but children can play dress up and evoke their imaginations. What makes this an interesting Lake District activity is that most people aren't aware of how prolific the Lancashire spinning industry was. And even less know what a bobbin is. Spindles that are crucial cogs in spinning machines, this production mill played a vital role in textile production.
The sole working bobbin mill left in the region, it's hard to believe that peak production reaped a quarter of a million wooden bobbins per week. Hundreds of boys and men were employed to labor through the day. I recommend this landmark for those interested in economic history and working life back in the day.
17. Pig out on gingerbread
Christmas fans are going to love this Lake District activity: hunting down the best gingerbread in the world.
One of the many foodie activities in the Lake District you can enjoy.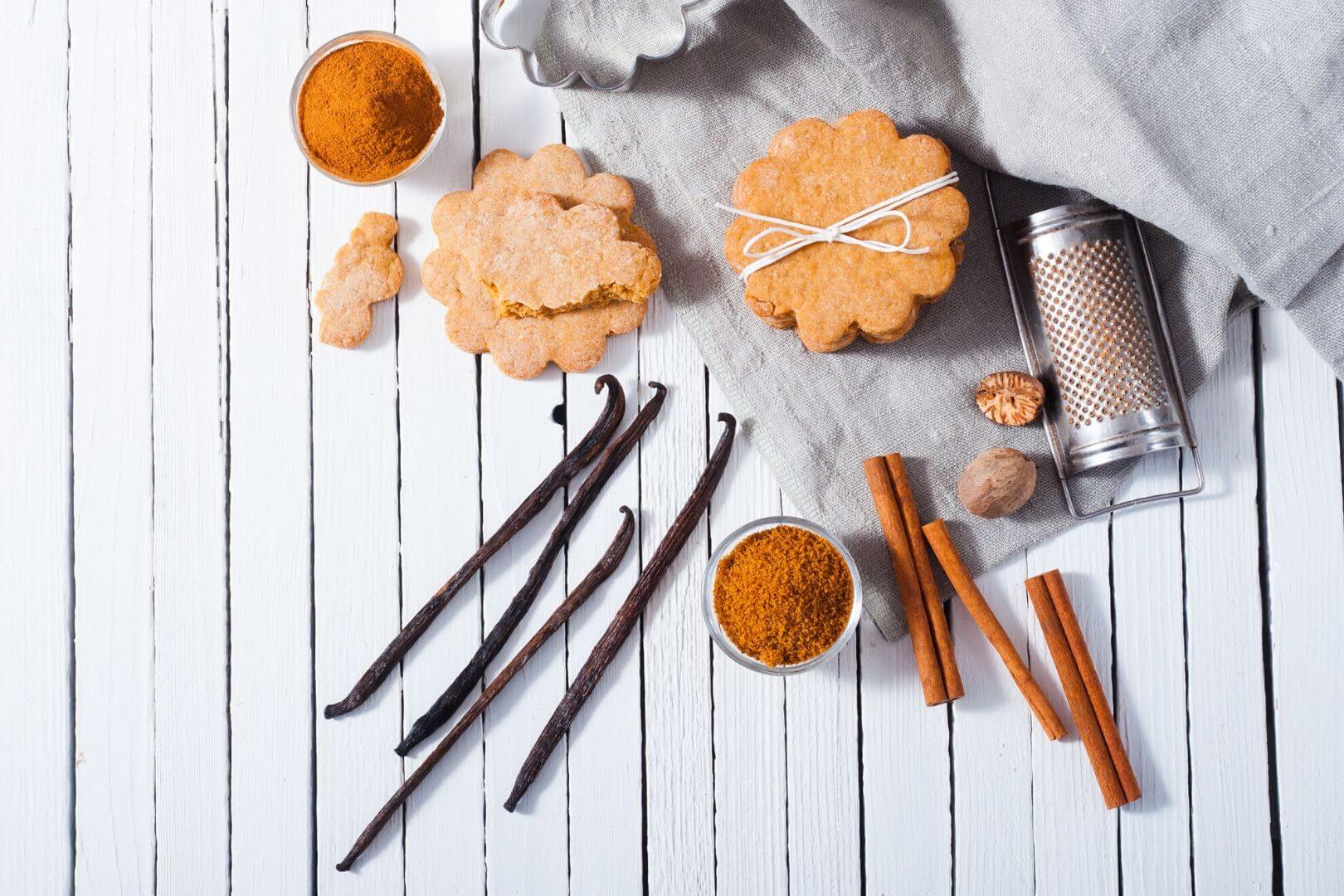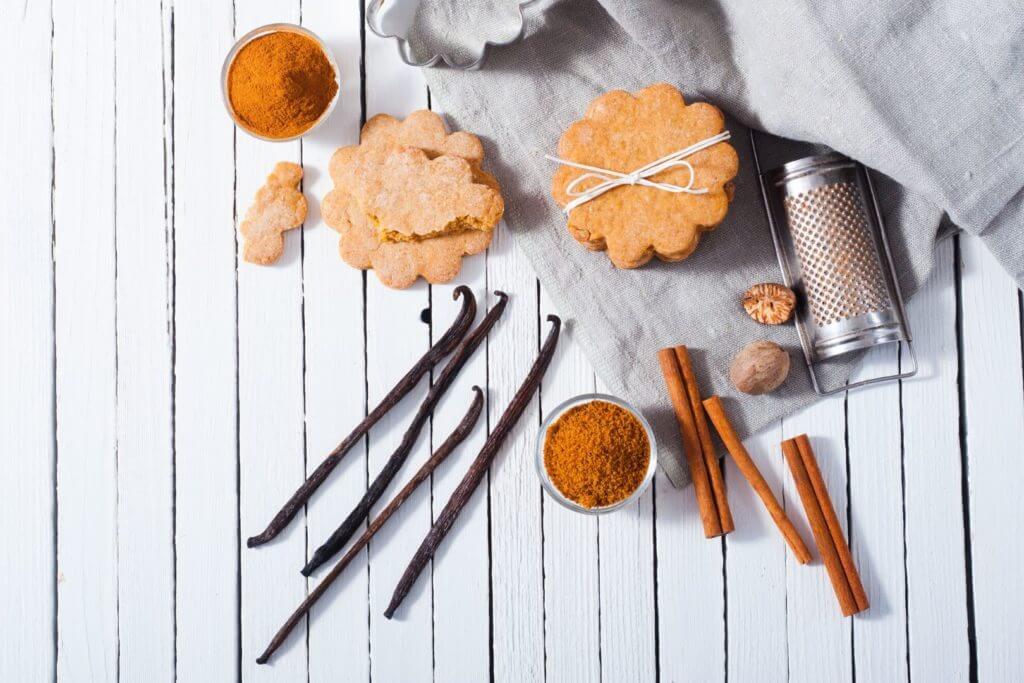 Never mind the fancy, packaged version you can find in supermarkets – Sarah Nelson's recipe is all about the gooey biscuit-cake texture and sweetness with a bite of spice. No one knows the recipe of course, but the treat has been making rounds since 1854. Absolute taste sensation!
18. Delve into the history of Wray Castle
Like a dozen castle chess pieces conjoined into a single structure, the first thing you'll notice about Wray Castle is the dramatic and oversized turrets. With Lake Windermere in the backdrop and plenty of paved routes that circle the property, it is a pleasant day trip itinerary.
Built 180 years ago, the Gothic Revival castle was ever only meant to defend against the weather – you can learn more about its history through the activity rooms. While any existing furniture and artwork have been removed, the church-like interior still beckons with refurbished spaces. Check out the official site for more things to do there!
Cycling and running trails is a big draw for families; there's even an adventure playground with rope swings.
19. Camp under the stars
I haven't had the chance to do this yet but spending a night out at the Lakes is on my bucket list. Can you imagine setting up a tent on a remote fell, divorced from all your stressors and worries, rounding the night with a sky full of stars?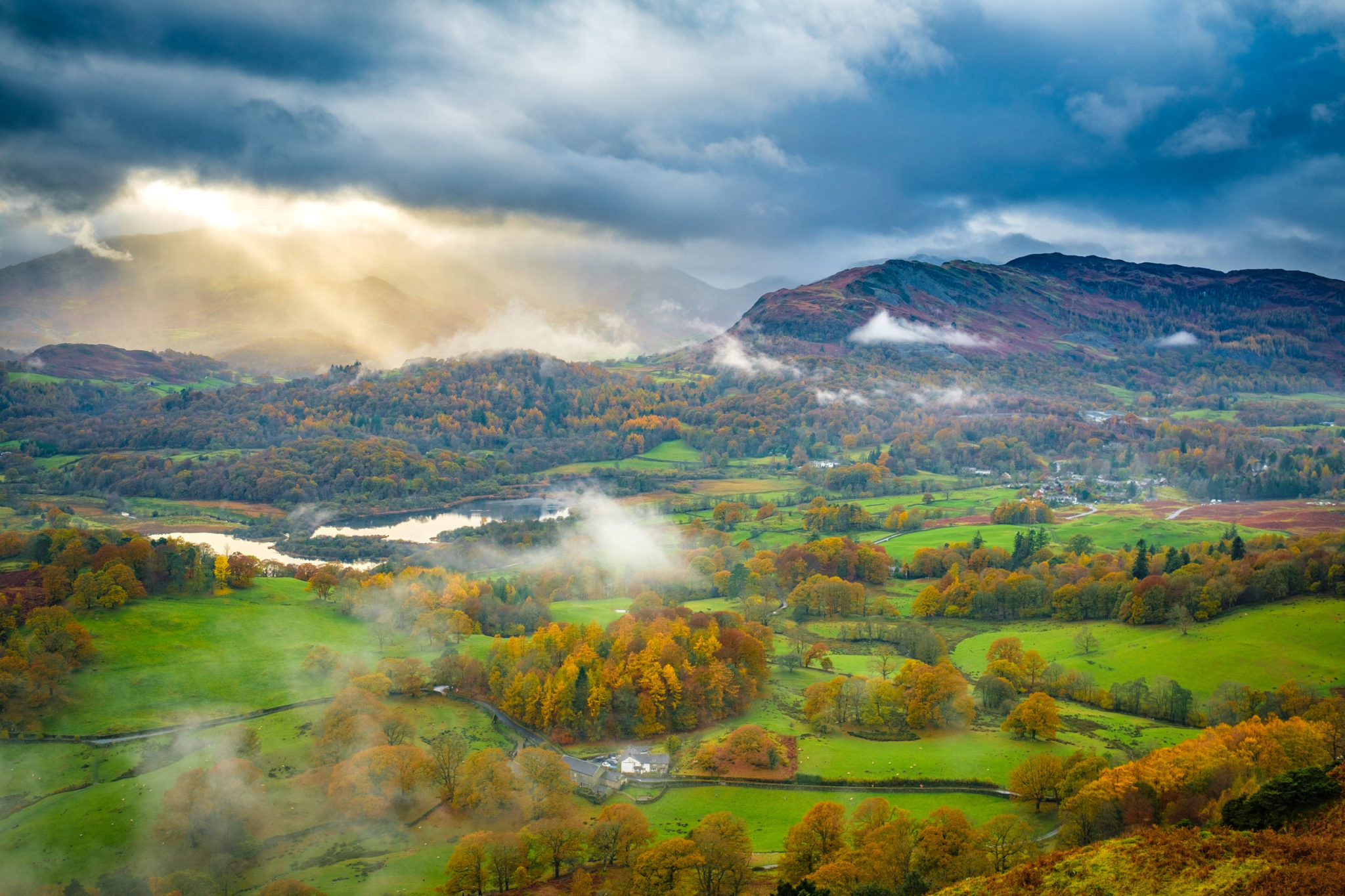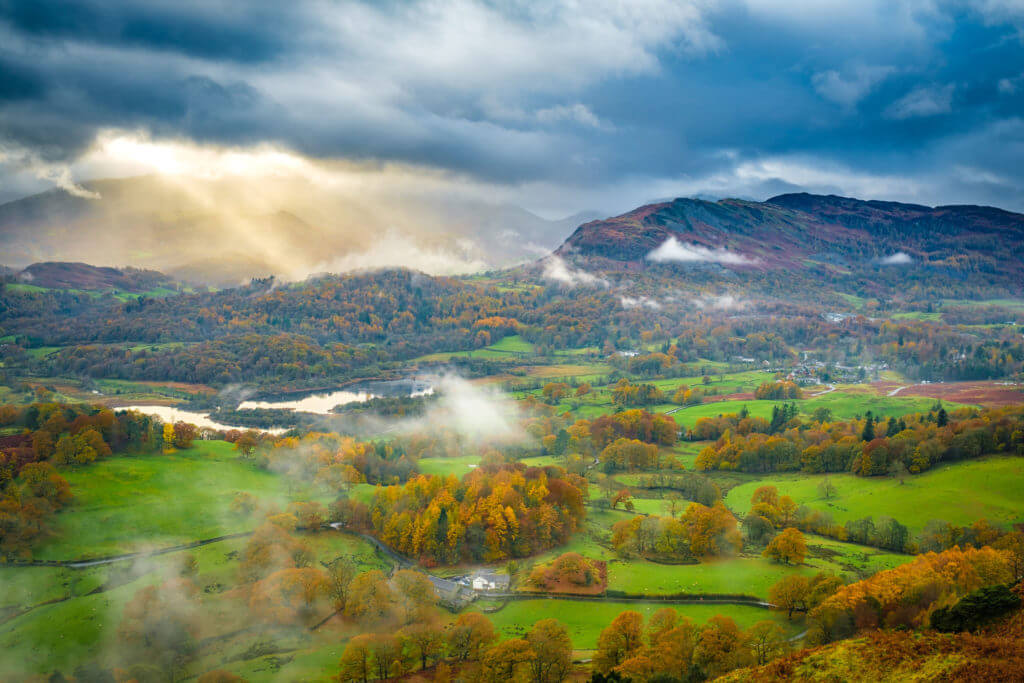 There are dedicated excursions if you don't feel confident finding a secluded spot on your own; all you need is a sleeping bag and food.
It sounds like a getaway we all need, and soon.
20. Make animal friends at Lakes Aquarium
Complete your Windermere day out with an hour or two at the Lakes Aquarium. It's not the biggest aquatic attraction but with just enough to keep the children occupied. I like that there were sections for both local and exotic species, and that their caretakers were available for informational talks.
Visitors get to be hands-on too, learning the correct way to handle reptiles and how to feed otters. It's a great filler activity if you plan to be in the area for the entire day. One of the best activities in the Lake District for kids too.
21. Squirrel spotting in Ennerdale Valley
If the soft blends of burnished orange against lush green aren't enticing enough, surely Ennerdale Valley's cute inhabitants will lure you in. Unfettered wilderness blossomed uphill, dense forestry and open plateaus up top creating the perfect nesting grounds for wildlife.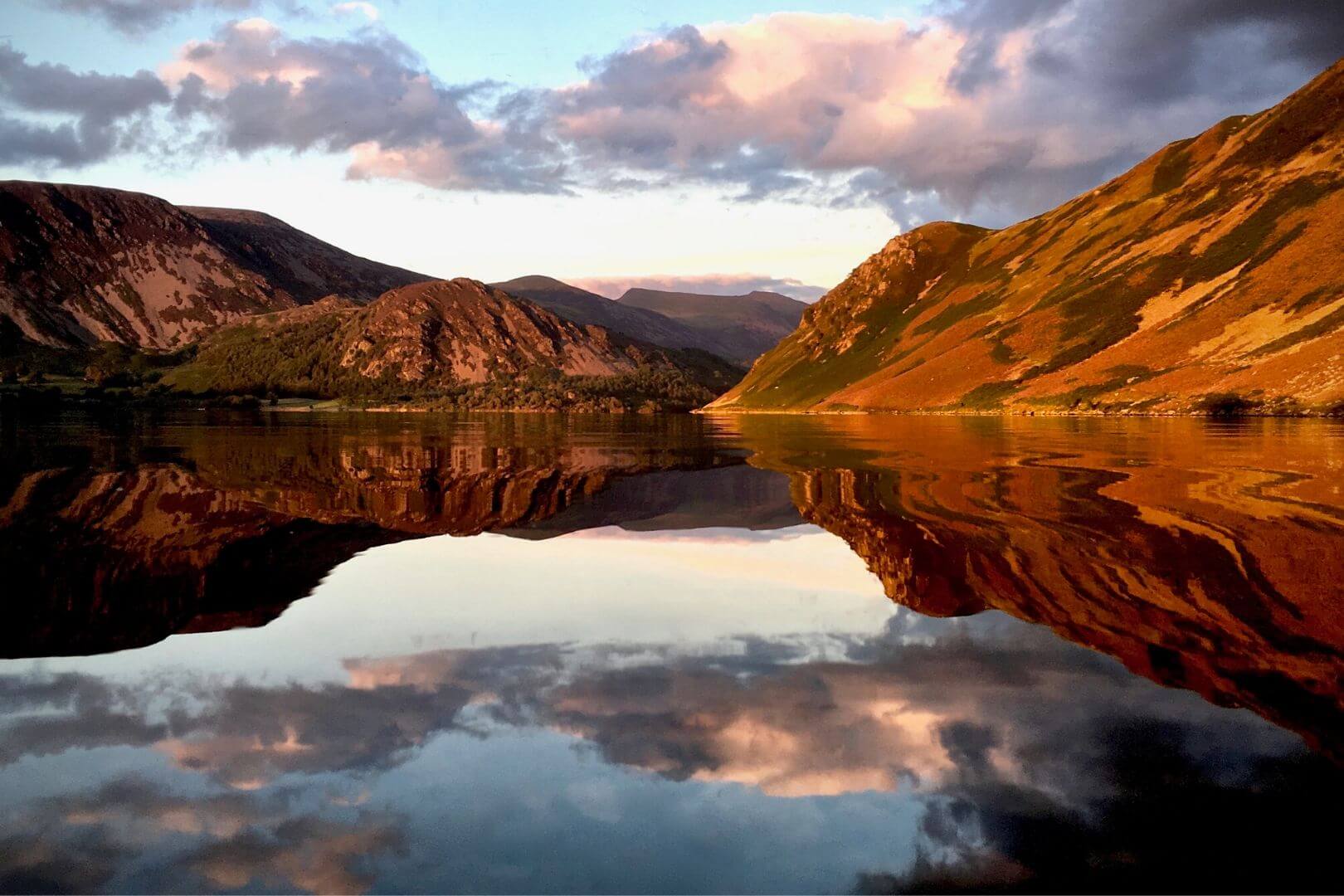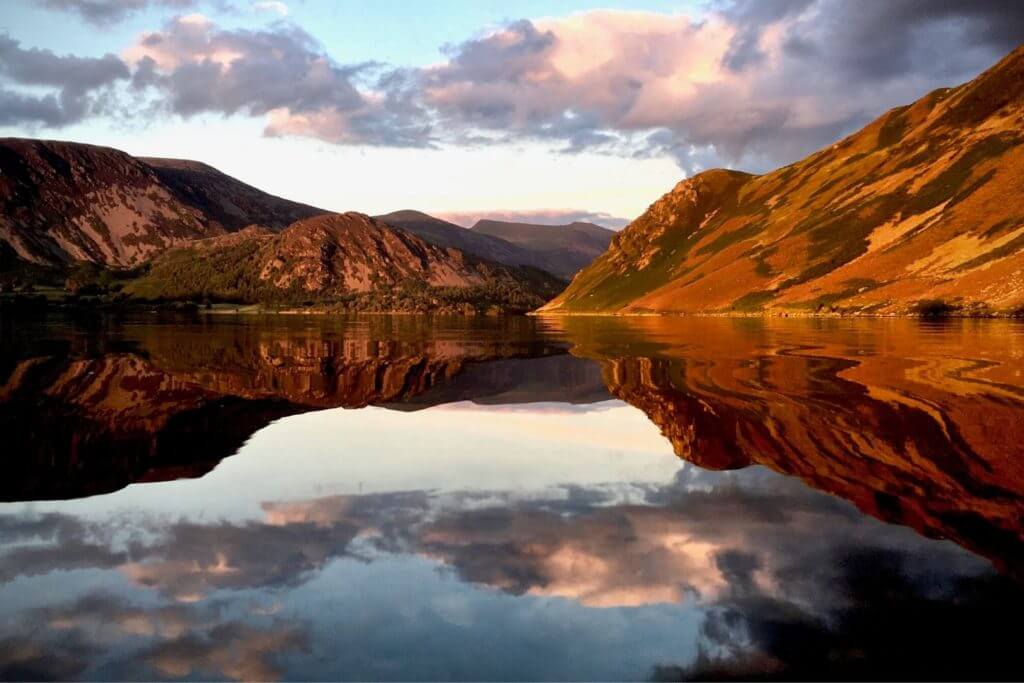 Among the hundreds of species that live here, the colony of native red squirrels are particularly delightful to find. Bring along your binoculars and go hunting!
Since their quick movements are hard to spot among the foliage, look out for stripped conifer cones as well; they're probably foraging nearby. For higher chances of squirrel spotting, visit during spring or autumn.
22. Make your own pottery
To be more involved with local culture, get down and dirty at Gosforth Pottery and try your hand at making a pot (or something like it). Located near Wasdale, this pottery sits you behind the wheel and shows you the ropes.
I suggest cutting your nails before you go – I made the mistake of not doing so and ended up with unwanted cuts in my clay and much under my nails. If you're not confident about making something from scratch, pick up a pre-made item and paint it instead!
I also ended up buying a small craftwork at the gift shop.
23. Drink at Mortal Man
Today is the day to finally challenge The Mortal Man – a beer garden that will have you bow down to your mortality indeed. Between Windermere and Ambleside and below the rugged Troutbeck Valley, the clean silhouette of UK's best beer garden is a surprising but welcome find.
Sit outside with a cold craft brew in hand while the scent of wild flowers brings you into nature's embrace.
Rainy days mean no pain either; you can tucker down by the log fires and brush mugs with the friendly crowds.
---
TOURS of the LAKE DISTRICT
If you want to explore as much of the Lake District as possible, in a short amount of time, then I'd recommend looking at the tours from GetYourGuide. These are the most highly rated Lake District tours to choose from.
– Scenic Tour of the Lake District in Winter
– Lake District: Half-Day 8 Lakes Afternoon Tour
– Lake District: Afternoon Tour from Windermere
– Lake District: Ten Lakes Full-Day Tour
---
24. Kayak in the Lake District
With all that lake, you'd be mad to not try kayaking in the Lake District. You can find Lake District kayak hire at the Conniston Boating Centre, or at Windermere Canoe and Kayak.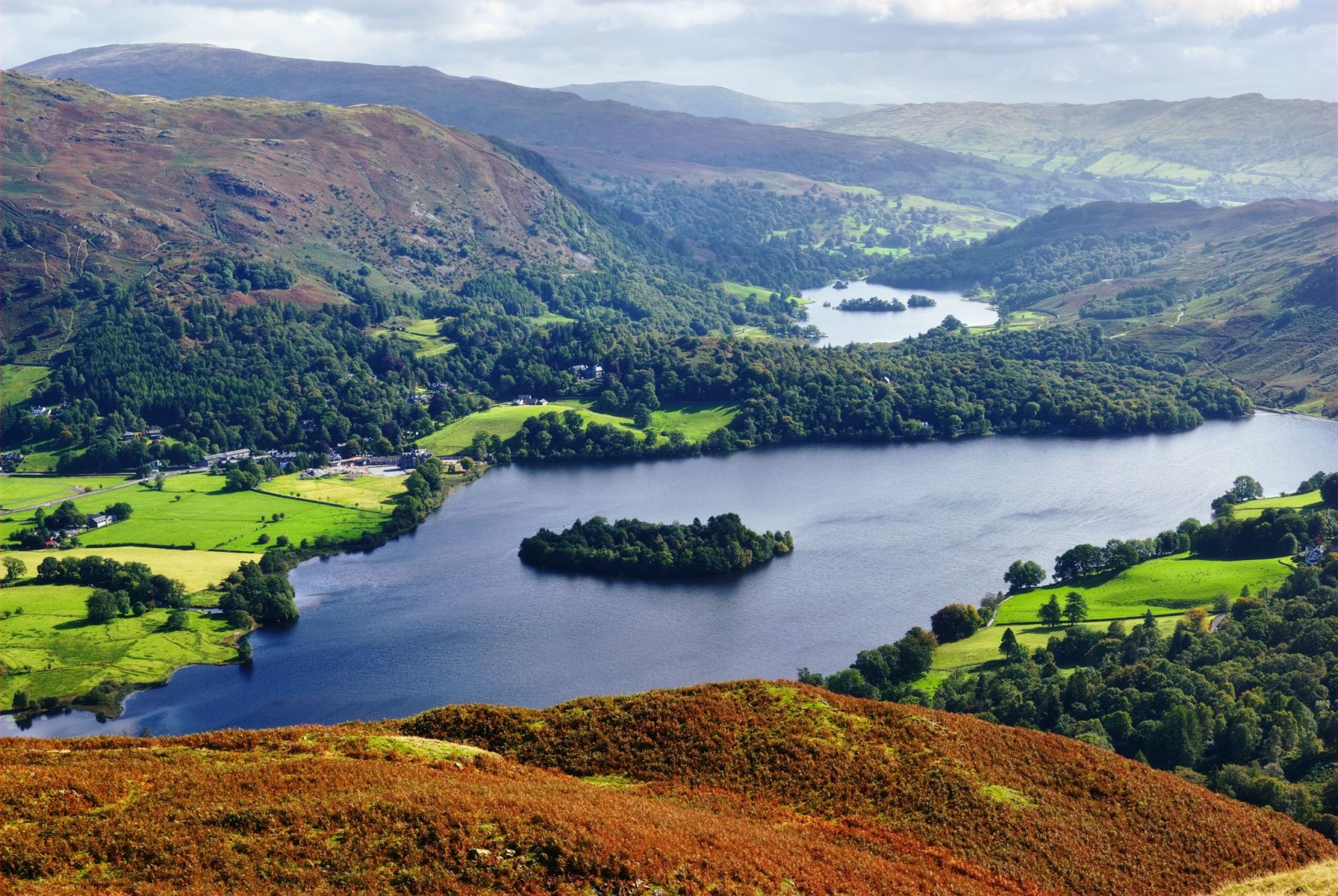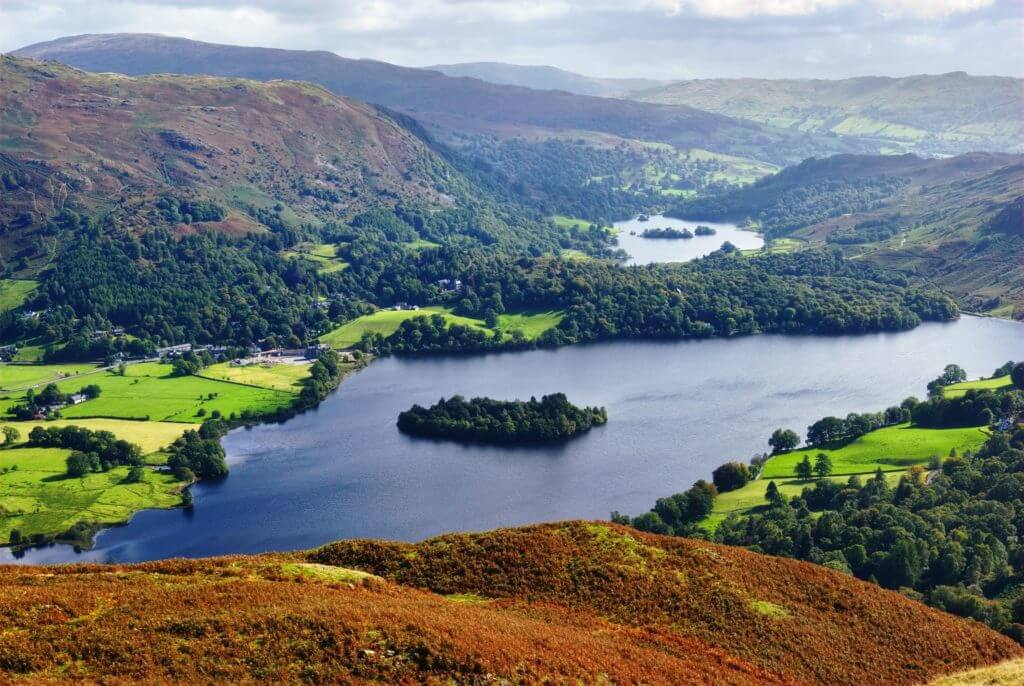 You can either sign up to a lesson or group trip, or just hire a kayak in the Lake District and take yourself out to admire the views.
25. Appreciate stationery at Derwent Pencil Museum
I knew I had to visit this quirky place once I found out it existed!
We often overlook the most mundane things in life, stationery being one of them. It was the first time I ever wondered how pencils were made and who came up with the concept. The displays at the Derwent Pencil Museum were brilliant, the centrepiece being the first pencil ever made.
From pencils used in specific art styles to spy pencils used in war, it was an enlightening lesson within the old Cumberland Pencils factory. Artists can sign up for workshops with professionals in residence too – an unexpected but welcome Lake District activity.
This is one of the best indoor Lake District activities to enjoy.
26. Go Ape Lake District
Go Ape in the Lake District is located deep in the Grizedale Forest. Here you can find 3km of zip lines to suit all ages, and of course, the usual Go Ape treetop adventures.
At Go Ape in the Lake District you can also sign up for a Segway adventure, to explore even more of the forest.
27. Go fishing in the Lake District
Free fishing in the Lake District is legal in Windermere, Ullswater, and Coniston Water. In the lakes, you can catch such fish as pike, perch, carp, trout, European eel, roach, golden tench, minnow, goblet-stalker, three-prickled stickleback.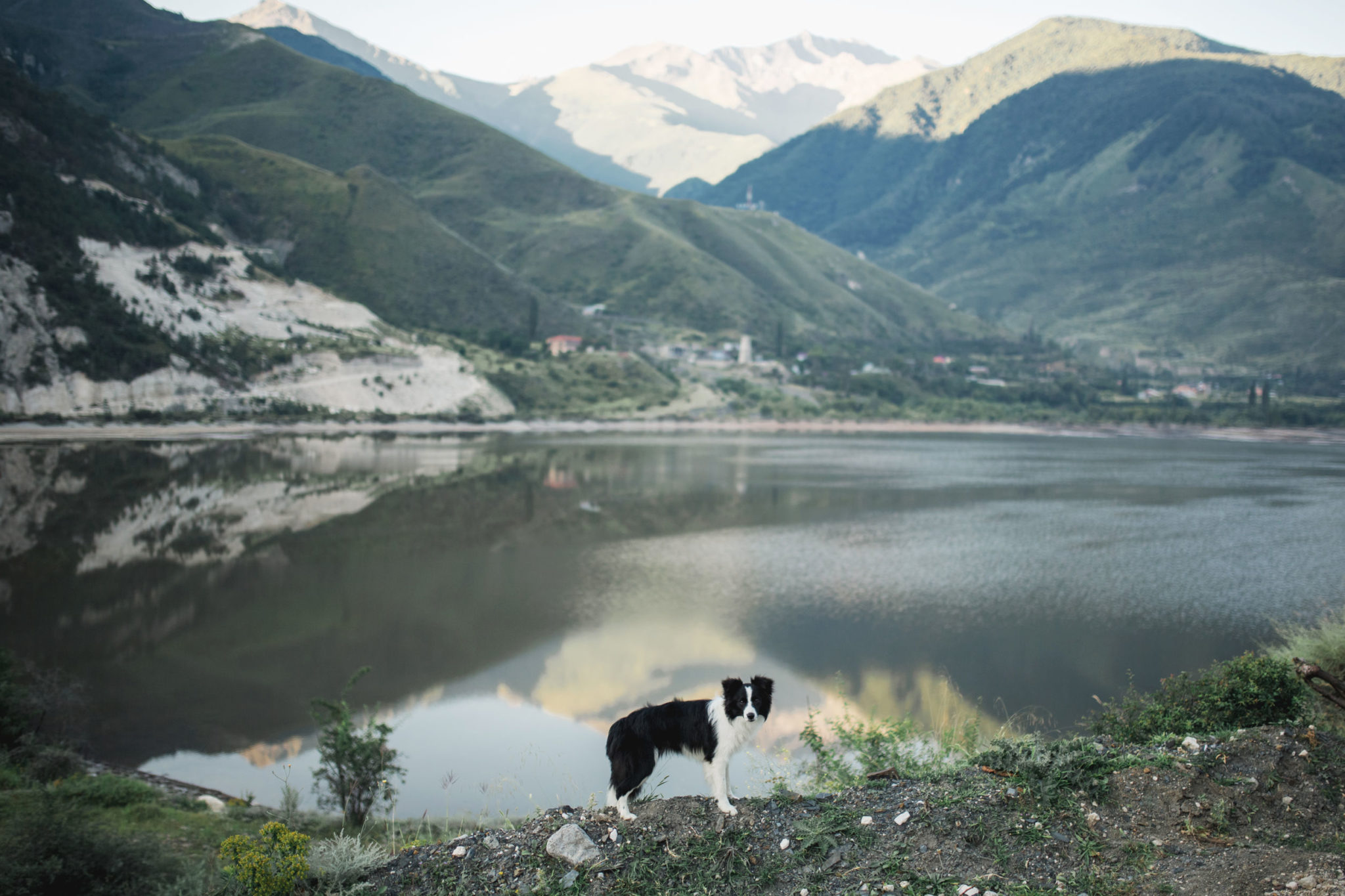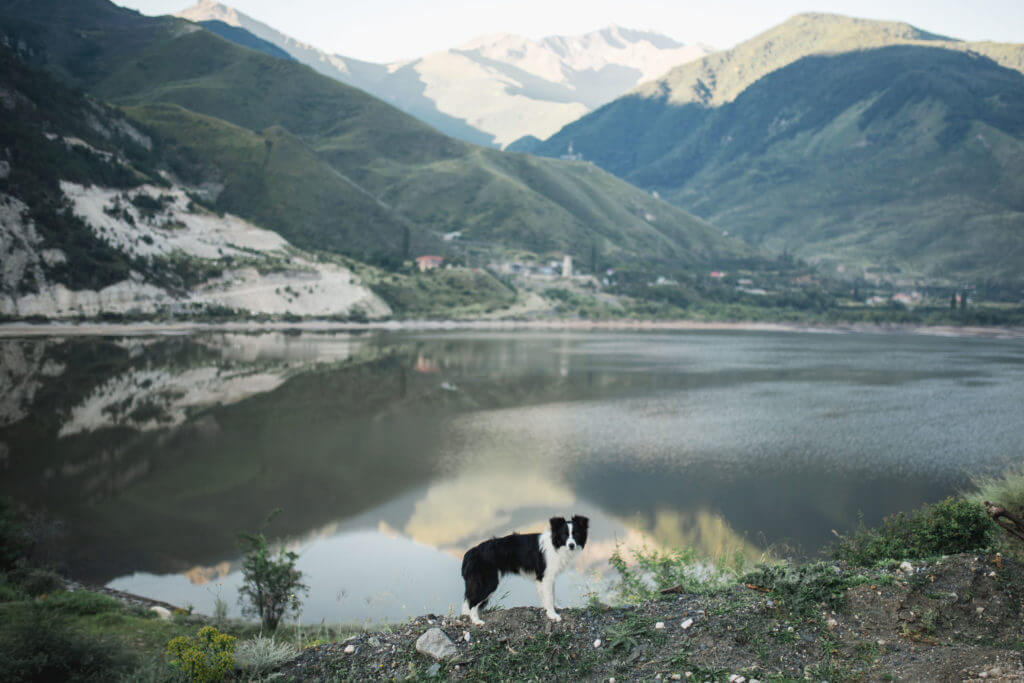 There's a good stock to fish in the Lake District, and levels are controlled by the local Angling Association. You get to keep what you catch!
28. Horse riding in the Lake District
If you'd rather see the Lake District from four legs, than on water, then you'll be happy to know that there are a few places offering horse riding in the Lake District.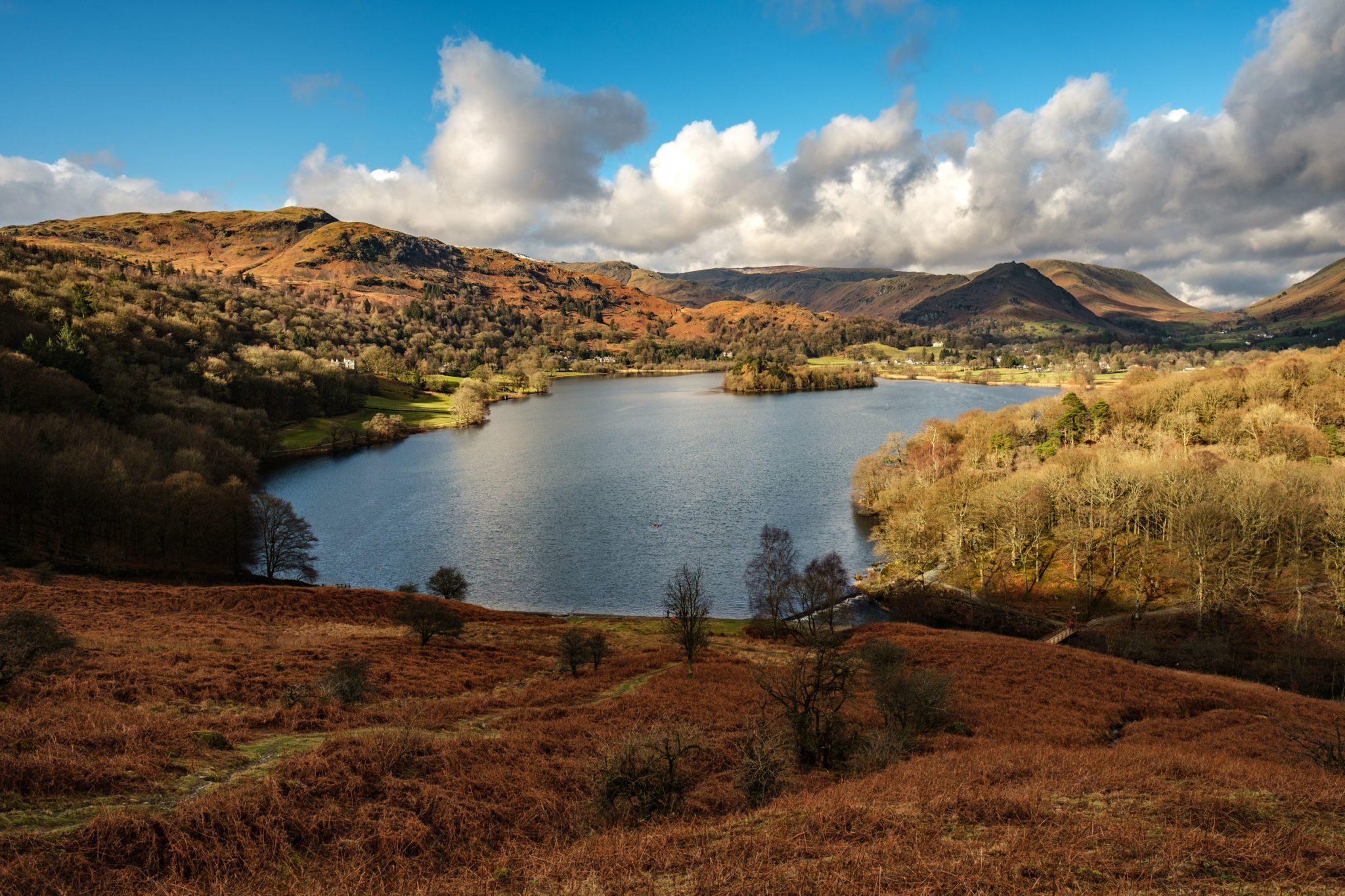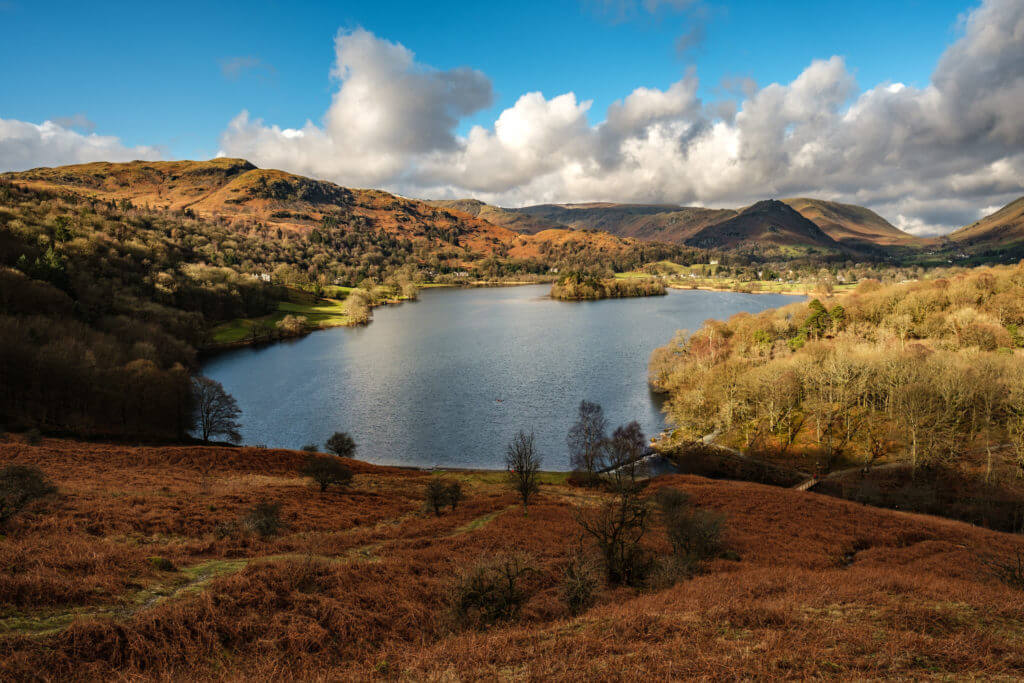 At one end of the scale you have the Shires at Cumbrian Heavy Horses, or if you were managing something a bit more manageable, then Lakes Riding has ponies.
29. Visit Lowther Castle and Gardens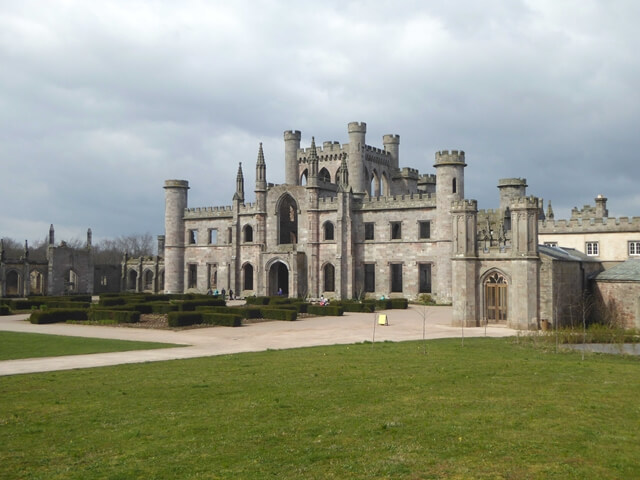 Snap up a ticket to explore the Gothic Ruins of Lowther Castle and Gardens. Stroll through its 130 acres of romantic gardens, and visit one of the UK's largest adventure playgrounds in this site that dates back over 850 years.
29. Visit Hawkshead Village
And we can't talk about all the activities in the Lake District without mentioning Hawkshead. Along with Grasmere, Hawkshead is one of the most popular places to see in the Lake District.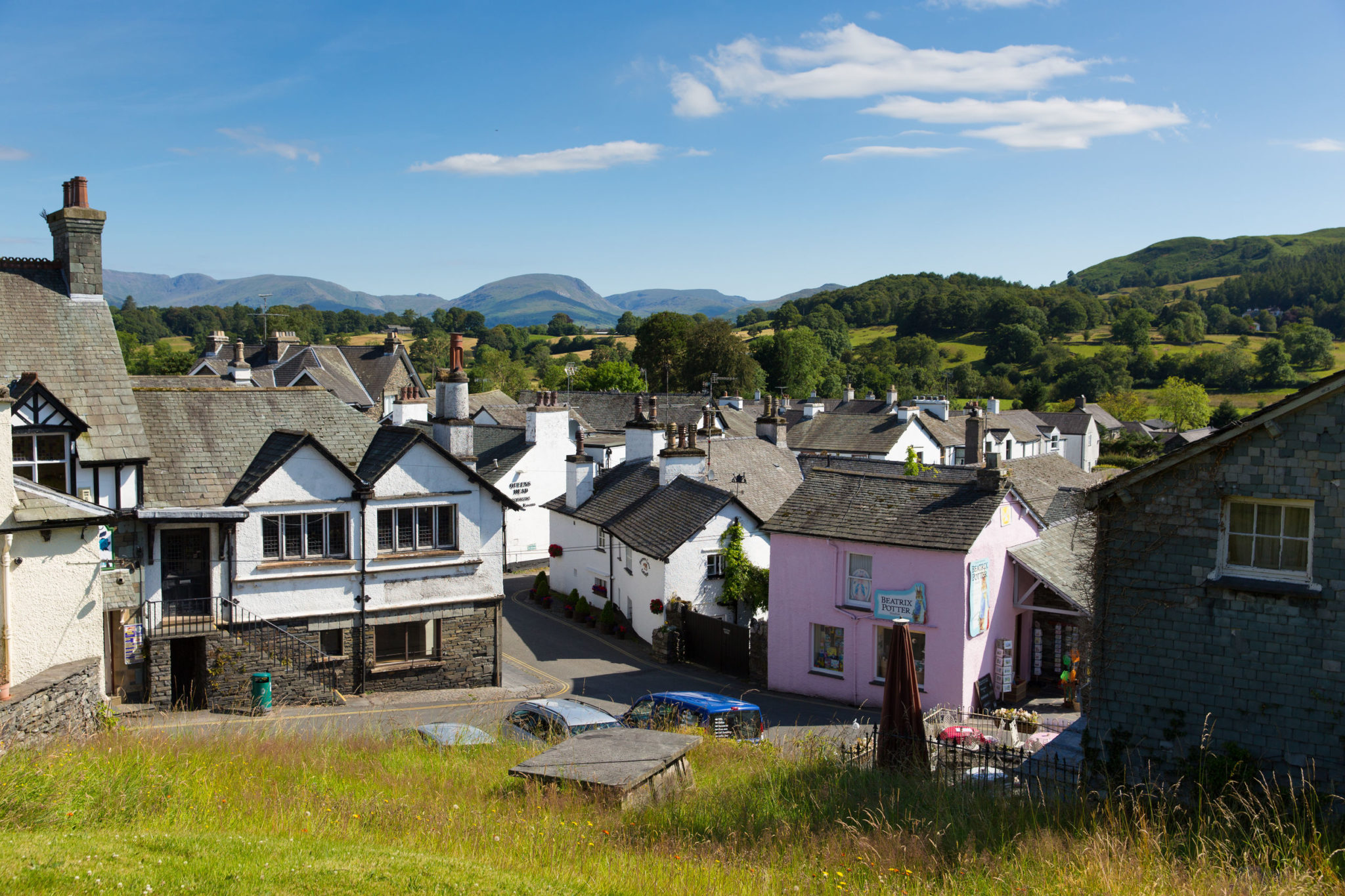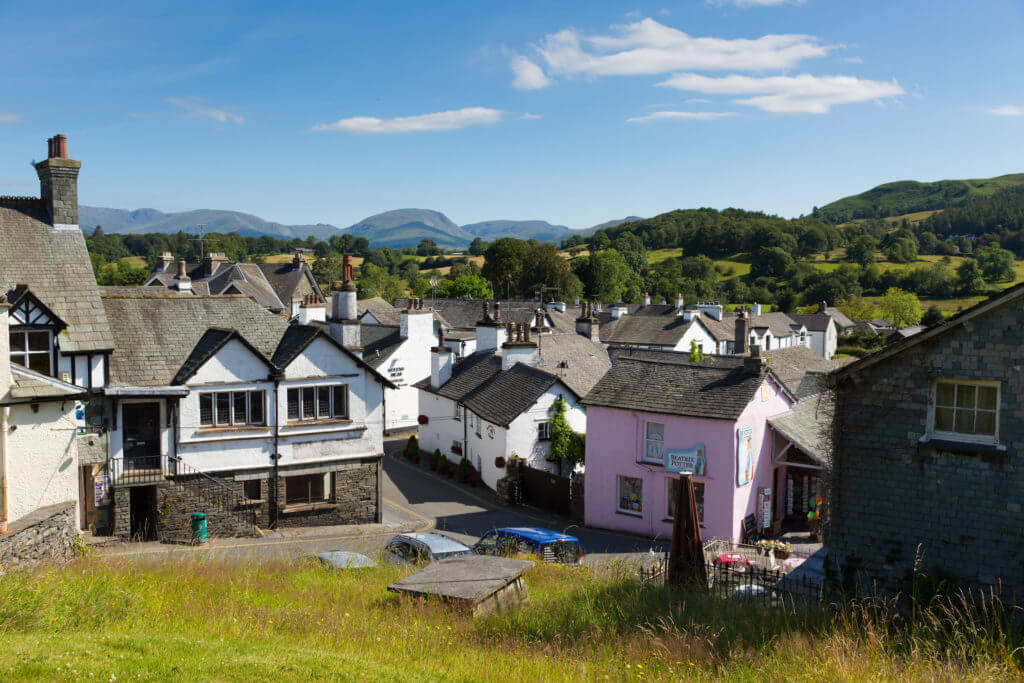 The little village is so small that all cars are banned, you have to park on the outside. On the plus side, this means you're free to enjoy the unique collection of higgledy-piggledy houses, archways, and squares beloved by William Wordsworth and Beatrix Potter.
There are many pleasant inns, guest houses, teashops and gift shops for you to look round, and spend your money, while you're there.
---
Activities in the Lake District
And this isn't even all the Lake District activities you can enjoy while you're there. Crazy hey?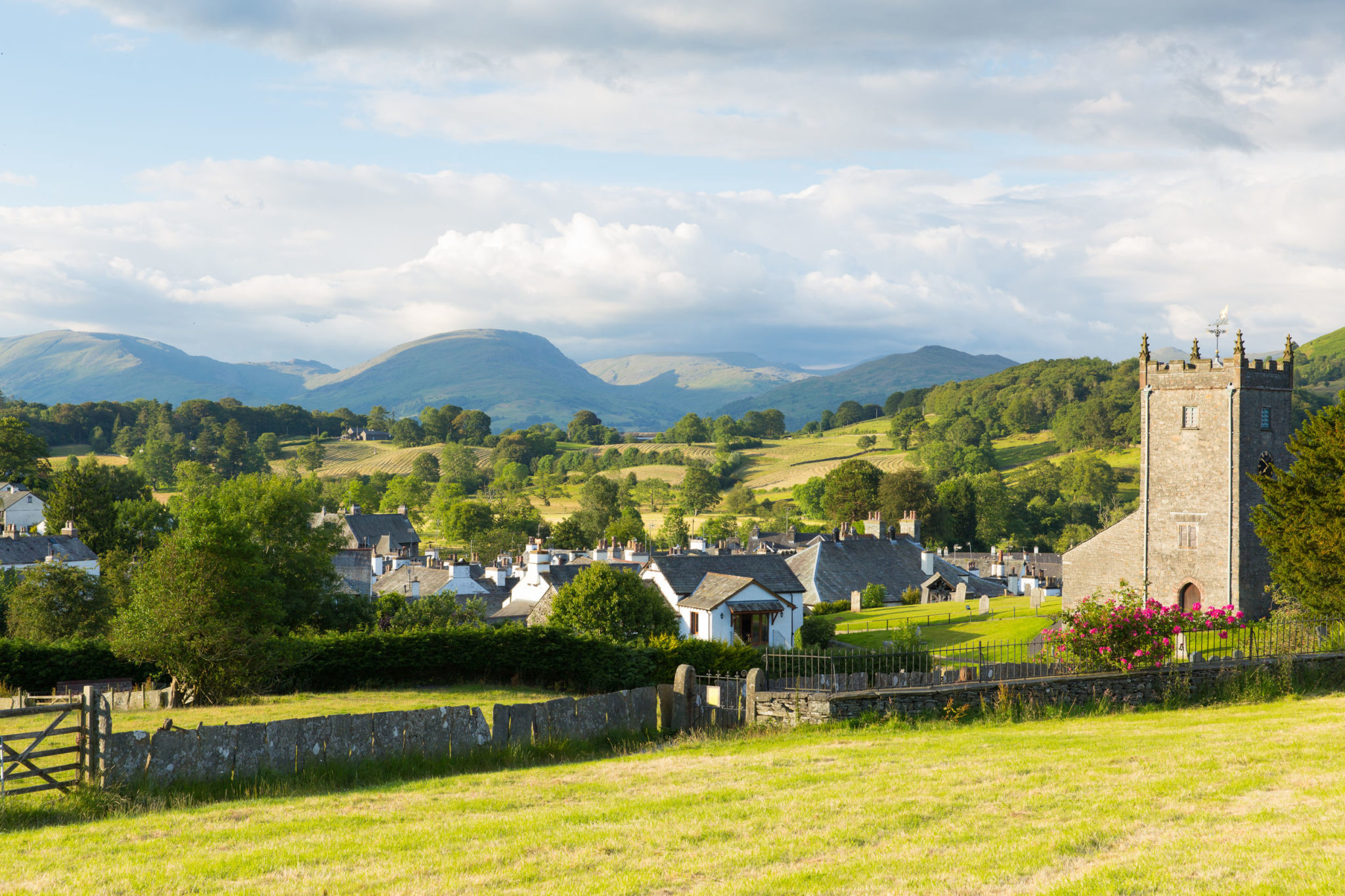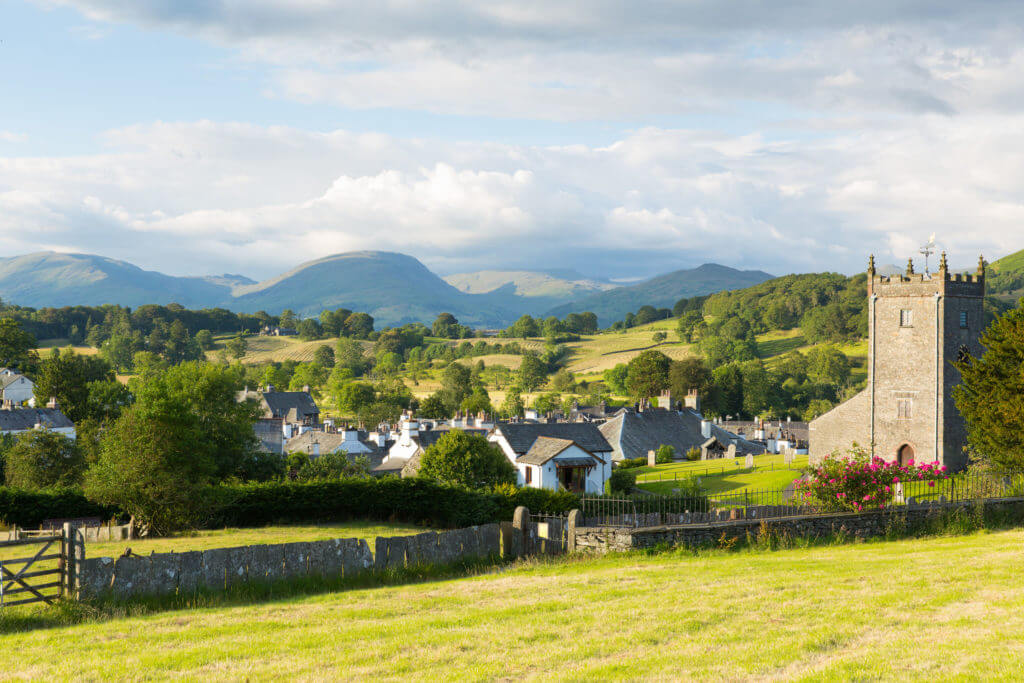 There are so many fun activities to do in the Lake District that I'm sure you'll be back time and time again. One Lake District day trip just isn't long enough.
The Lake District is one of the most popular places to visit in England, and for good reason. Please do make sure to come back and let us know how you get on. Enjoy your day out in the Lake District!
---
Pin these activities in the Lake District for later?