In setting up this site dedicated to how much I love England, you could definitely deduce that I'm an anglophile. Here are just 21 reasons why I think England is one of the best countries in the world.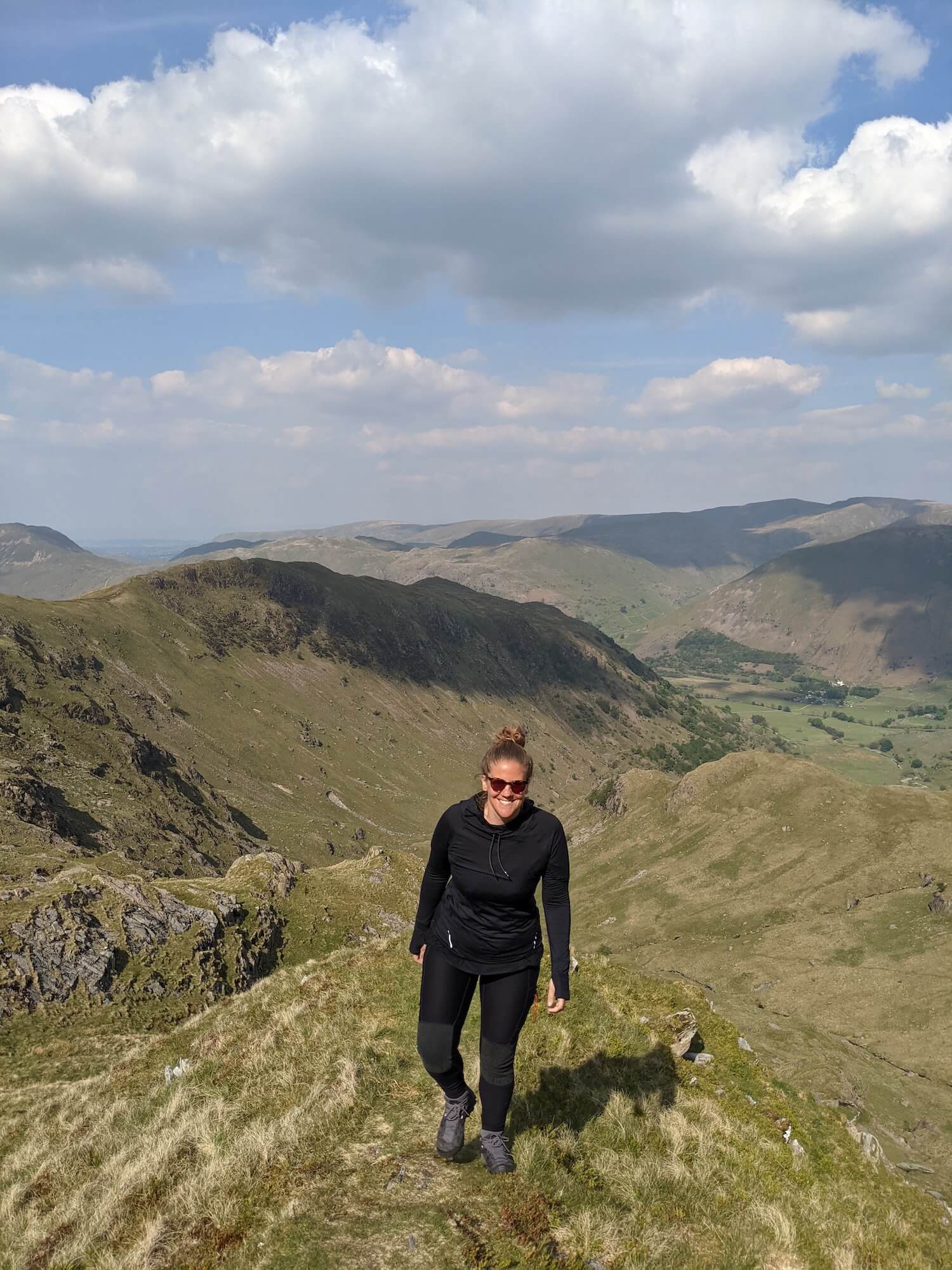 So, in late celebration of this site's two-year anniversary (read about year one of Day Out in England here) I thought I'd put together a few of the reasons why I love England, and always will.
If you've got any reasons I've missed as to why YOU love England, let me know at the end of the article. And if anyone you know is feeling a bit down on England lately (politics? weather? the monarchy?) then feel free to share this post to remind them of why we live in one of the most varied and wonderful countries in the world.
Anglophiles unite!
I mean, as the editor of a site about the country, you already know I love England!
21 Reasons Why I Love England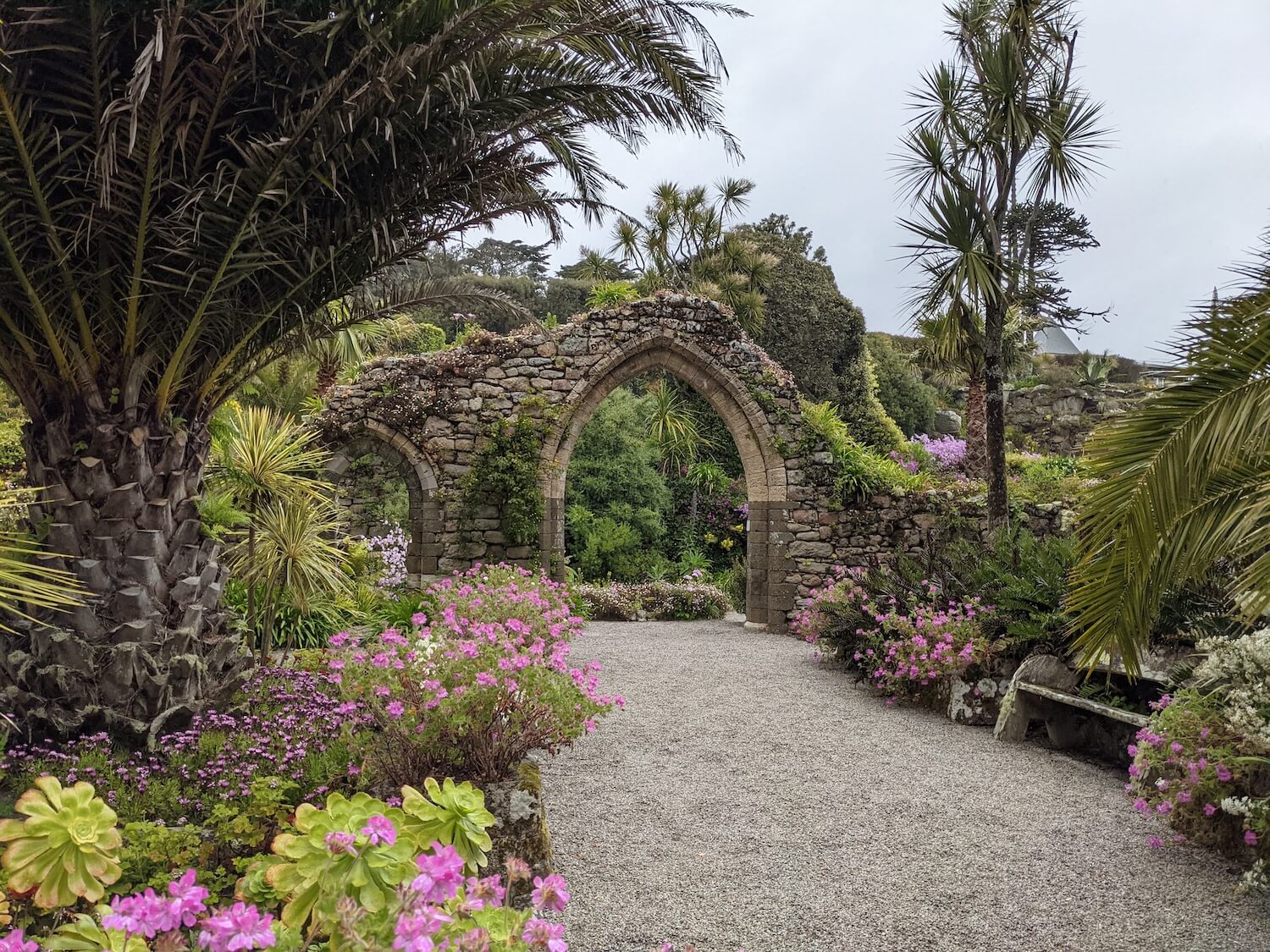 1. Our language is so nuanced
Did you know that in some languages the very idea of a thesaurus doesn't exist?!
We have so many different ways to express ourselves in English. As a mash up of different languages and influences, there's often more than one way to say things. Of course this can lead to confusion, but it also gives each and every one of us our unique personalities.
It allows us to be funnier, more expressive and allows for eccentrics too.
2. Our food is multicultural and excellent (if you pay)
One of the main reasons I love England is thanks to our cuisine. Sure, we get a bad rep worldwide for our food in England but the jokes on them because they're missing out!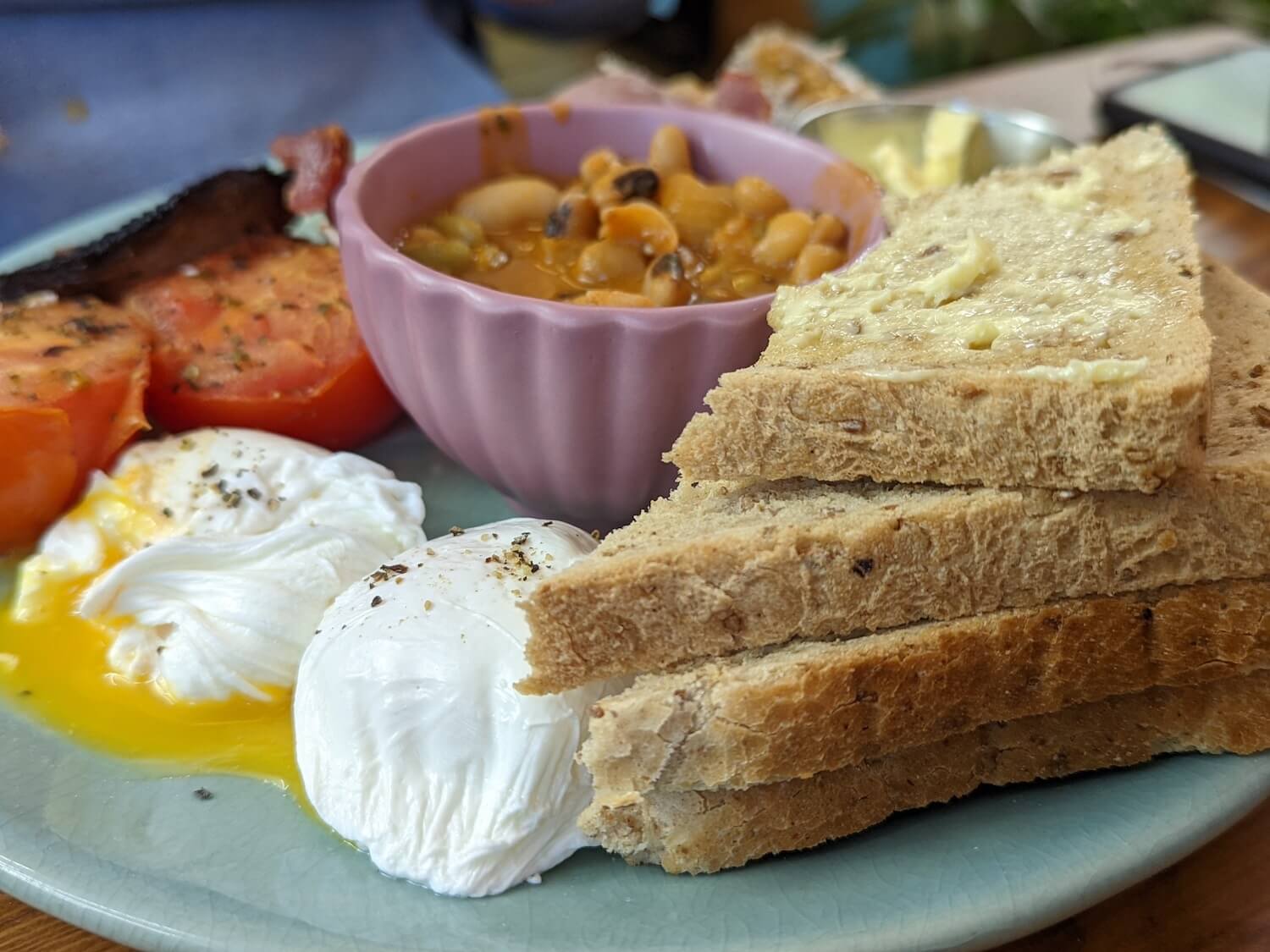 Most of the world eats British food without realising, yet disses it at the same time. The sandwich. Apple pie. Almost all of the pie and pastry dishes which are eaten in Australia and NZ. Crisps – yes, they're British, they arrived in the US through William Kitchener. Our cheese – we make such good cheddar. France and Italy may take all the glory but our cheese is well worthy of an award or two.
We also have toad in the hole, bangers and mash, pasties, sausage rolls, Eton Mess, the almighty Sunday Roast, and the unsung heroes – baked potatoes in city centres from the big ovens. Absolutely delish.
Think you know our cuisine? Take this English food quiz to test your knowledge!
3. Our cute towns and villages
We have so many amazing towns and villages to be proud of in England. Cute villages in Cornwall, in Devon, and of course, in the Cotswolds. Houses don't look like this around the world.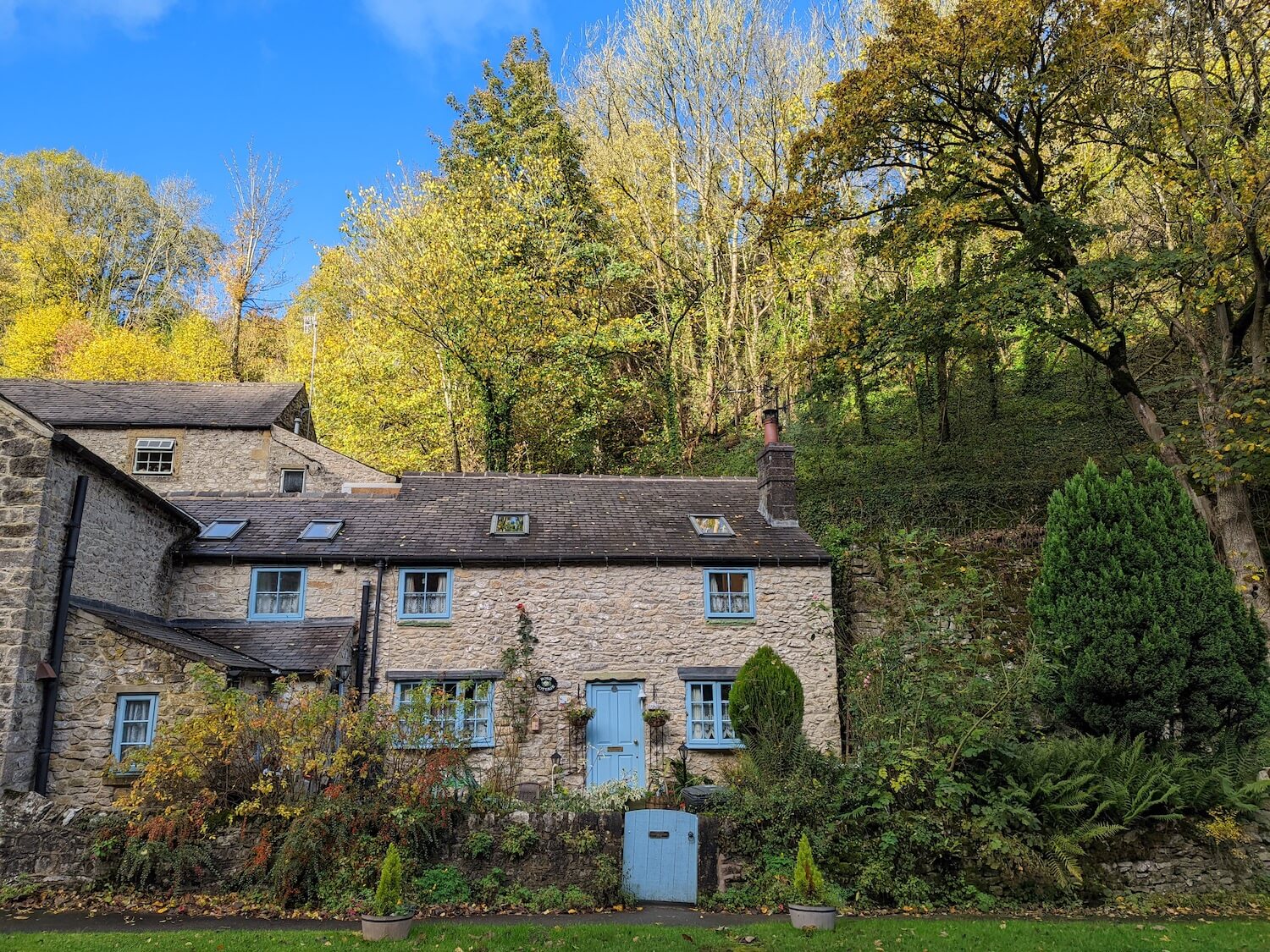 Thatched roofs and wonky houses are just so English, I love it!
4. Our music is world renowned (and the best)
One of the main reasons why I love England so much is our fantastic contribution to music. When putting together the 70s quiz, the 80s quiz, the 90s quiz, and my English music quiz I was reminded of just how great English music is. We have so many unique eras, superstars and types, and even when you think you've head it all, you'll hear of some new obscure band that you just want to get to know more.
England loves good music, and we know how to make it!
5. The NHS is unmatched
Getting ill, and then also worrying about how you're going to pay for it must be horrendous.
One of the many reasons to love England is the fact that we have the almighty NHS, for now.
Having just had a baby I can see how stretched the NHS is, and just how much they have to do on a daily basis to stay afloat. We love our NHS in England, even if we love to moan about it too.
6. We have a general calmness and respect for each other
It might not seem like it when you live here, and definitely not in a city on a Saturday night, but, in general we do. If you go to other countries (no names) the way they talk to each other and treat each other, can be quite shocking. It's pretty calm in England, away from the cities at least.
If someone annoys us we're more likely to tut at them and move on with our day – looking forward to telling our loved ones the story later – rather than actually confronting the person and doing anything about it.
7. The English sense of humour is so unique
Another top reason why I love England is that even our insults are funny, and often affectionate. You can find out more about English slang words and British insults here.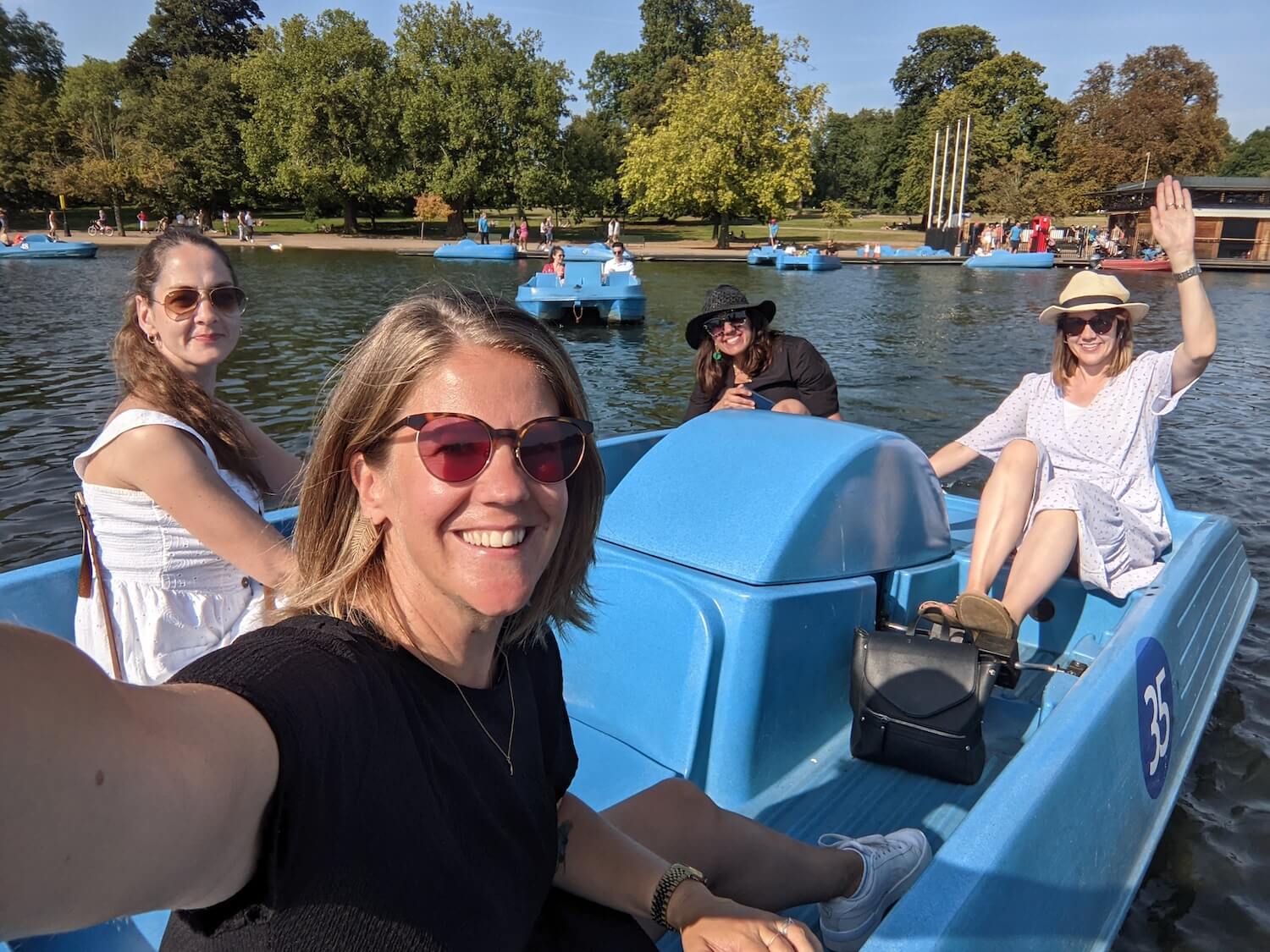 We're just funny people – I'd much rather watch a British comedy than any other nationality.
8. England's history
I know that many tourists to England come to dive into our history. And it is a fascinating one.
We have the monarchy to learn about, including our incredible castles all over the country. We have our National Trust buildings or English Heritage sites, and some of us even have our own houses which stand older than tourist attractions in other countries. Mine is from 1911!
Check out these famous landmarks in England for more incredible feats of history. I mean, Stonehenge is estimated to be from 2500BC!
9. The fact we started many sports
We invented the best ones, but yet… don't seem to win them. As an anglophile I like to get into the sports when we're doing well, and when I can support England – otherwise I'm not particularly interested. I do love how much my fellow English people love them though. We've got some great days out for sports fans in England and in London too.
Some of the biggest teams in the world are here – so we have that to be proud of.
10. Our public rights of way are widespread
You can walk on and through so many amazing places in England, regardless of who owns the land. Most of our paths are ancient and we have a law system that protects them very well.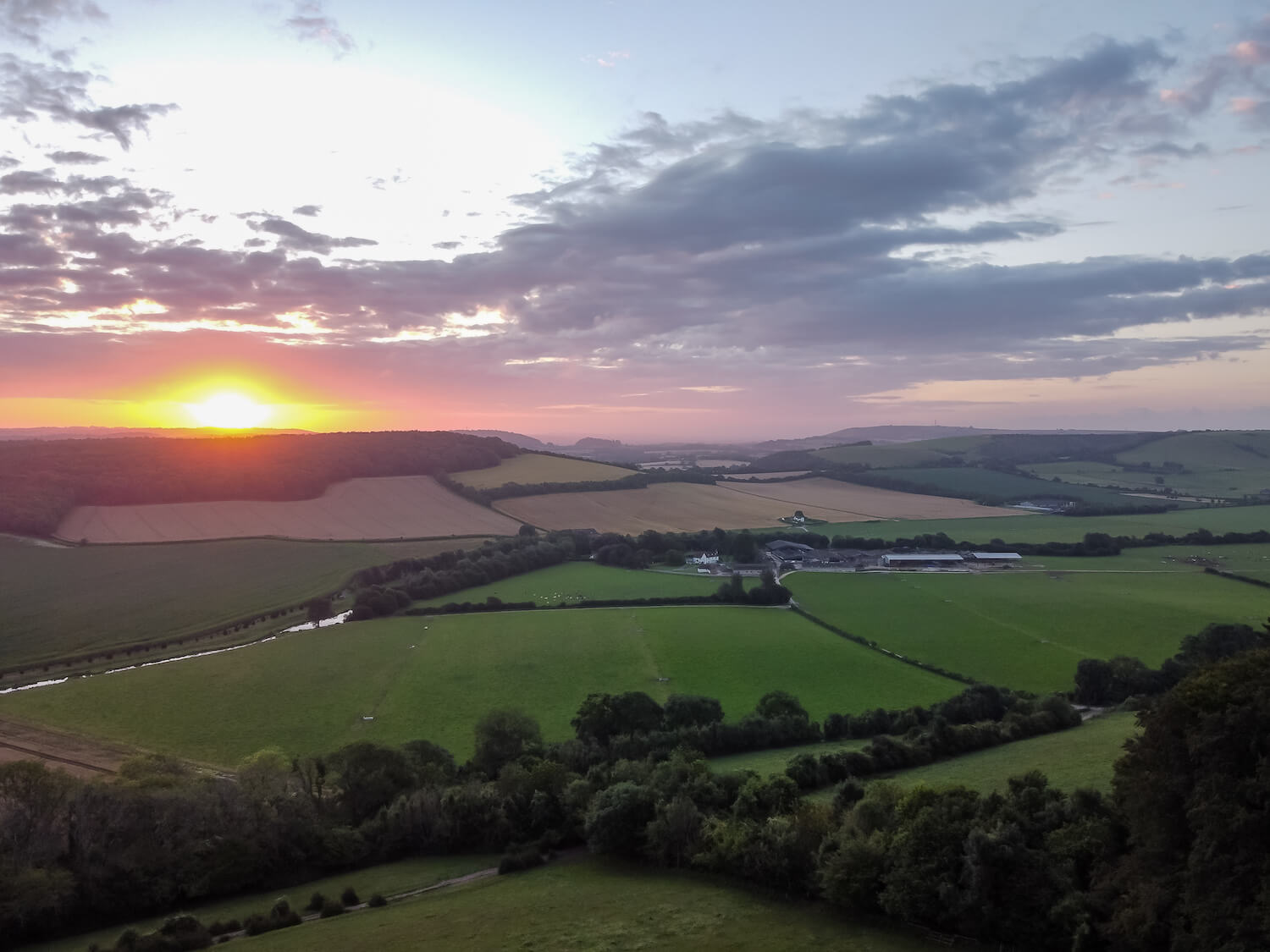 Somewhere like America just doesn't have paths like ours because people just bought the land they would've been on. There were no paths before that and the laws weren't there to protect them even if they were.
Our National Trails in England, our coastal walks and our Areas of Natural Beauty are one of the many reasons why I love England.
READ MORE: Top Tips for Walking the Norfolk Coast Path
Tips for Walking the South Downs Way
11. Our amazing beaches
I'm sure most people around the world don't think of beaches when they think of England, but they should!
The beaches on the south coast of England are stunning, and there are plenty more to explore up north too. We have some fabulous white sand beaches in England, but people just don't know about them.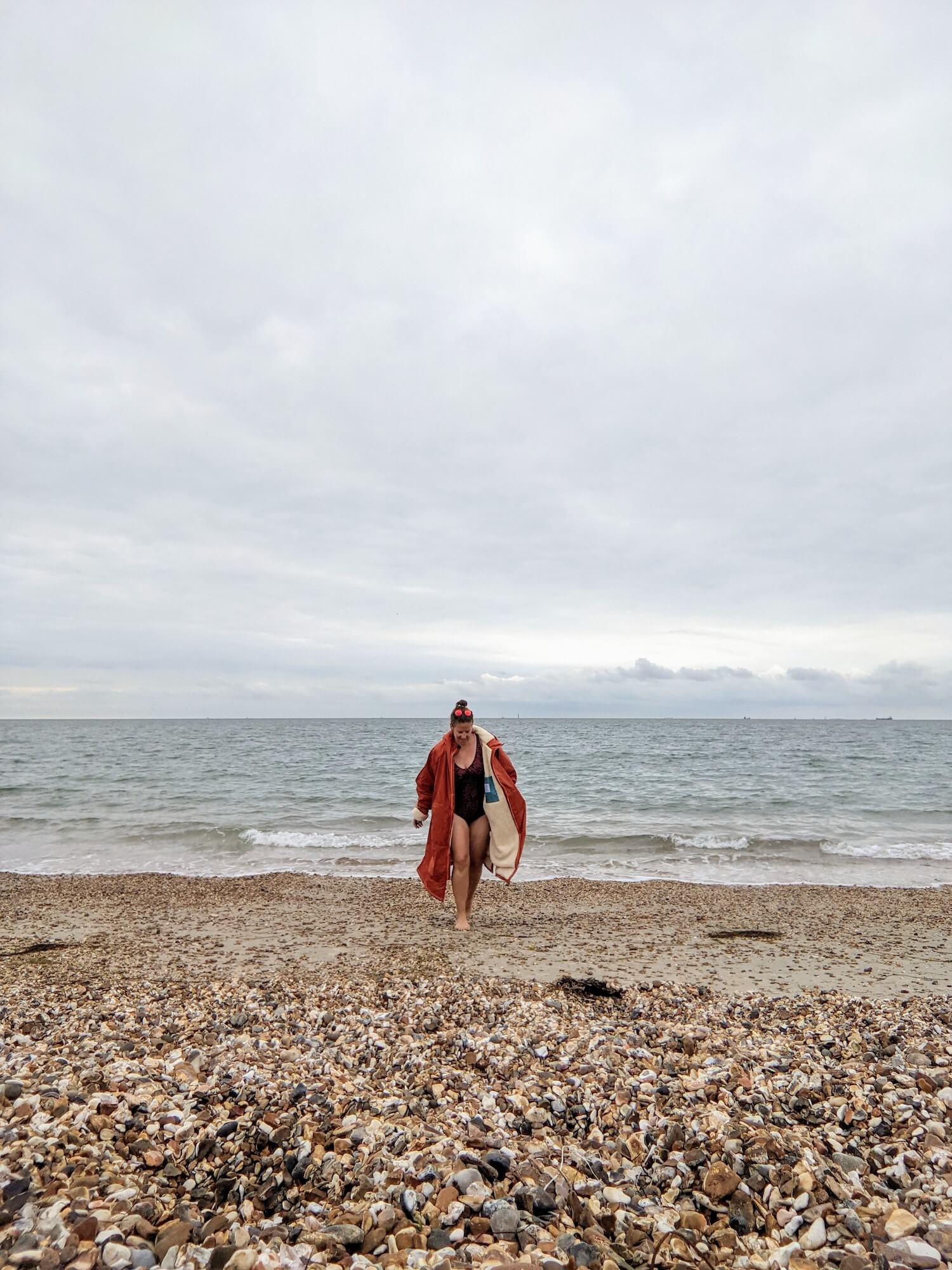 In summer our sandy beaches transport you to countries abroad, while in winter they make for wonderful moody walks to suit the vibe
12. We have central heating as standard
Ok, maybe sounds a random one, but I feel like we need a bit of appreciation for how much control we have over the temperatures in our homes in England.
There are many places around the world where a bit of a chill means you need to get the blankets out and sit by the log fire, or crack out the gas heater. In England, you just flick the (NOW VERY EXPENSIVE) heating on.
13. Not being scared of death by animals or wildlife
We don't have many creatures that kill us here in England. Apparently cows are our number one death beast, killing five people a year on average.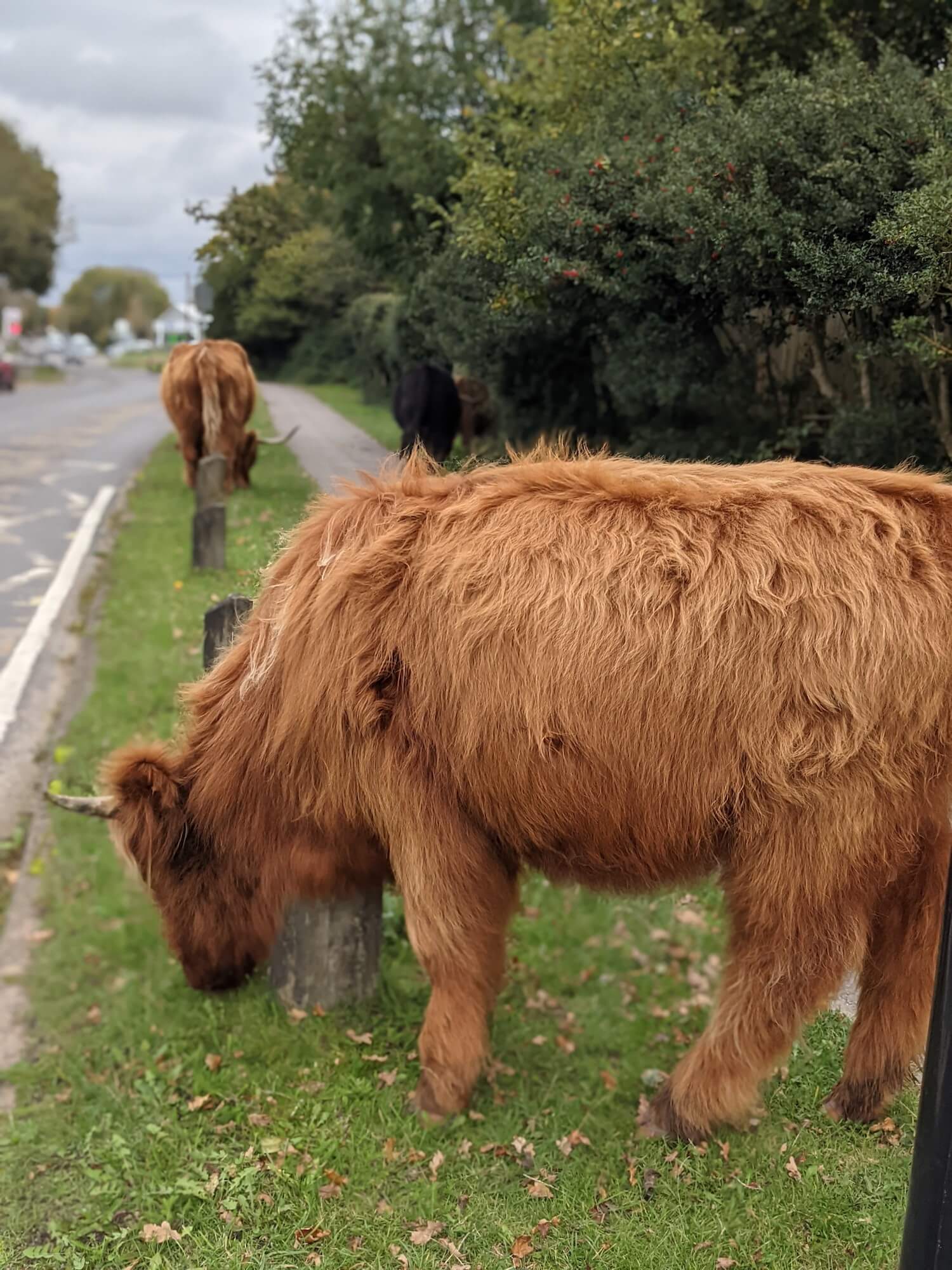 Apart from those poor souls, one of the reasons I love England is that you don't need to be scared of wildlife when you're out and about. Generally the worst wildlife inflicted injury you're going to get is an insect bite.
Also, we have some great animals in England – you can see them at the best zoos in England, show off your knowledge about them in our wildlife quiz and get up close to them with our best animal experiences.
14. We really know how to queue
People in England love to queue. It's our national sport.
As soon as you go abroad you realise how useless other nationalities are at it, and just how annoying their lackadaisical attitude to who's next really is.
We see a queue, we join it – as one should.
Other people knowing how to queue is definitely one of the things I miss about England when I'm away.
15. Our chocolate is the best
The chocolate in England deserves a whole other category than English food in the many things I love about England. I mean, have you tried 'chocolate' in America?
Yeah, yeah there's creamy delicious Belgian chocolate to enjoy on a special occasion, BUT can that compete with a Marvellous Creations Cadbury bar on a cold day, or during your period, or when you need to celebrate and Champagne isn't appropriate?
Our Kit Kats, our Mars bars, our Maltesers and our Galaxy – just a few of the premium chocolate output of England.
I love England and I love our chocolate.
16. English literature is world renowned
You only need to take a look at this English literature quiz to see how varied our literary greats really are, and how world renowned. I mean, Shakespeare had the initial idea for every story ever told didn't he?
Modern greats include JK Rowling, Benjamin Zephaniah, Ian McEwan and Zadie Smith – all killer, no filler.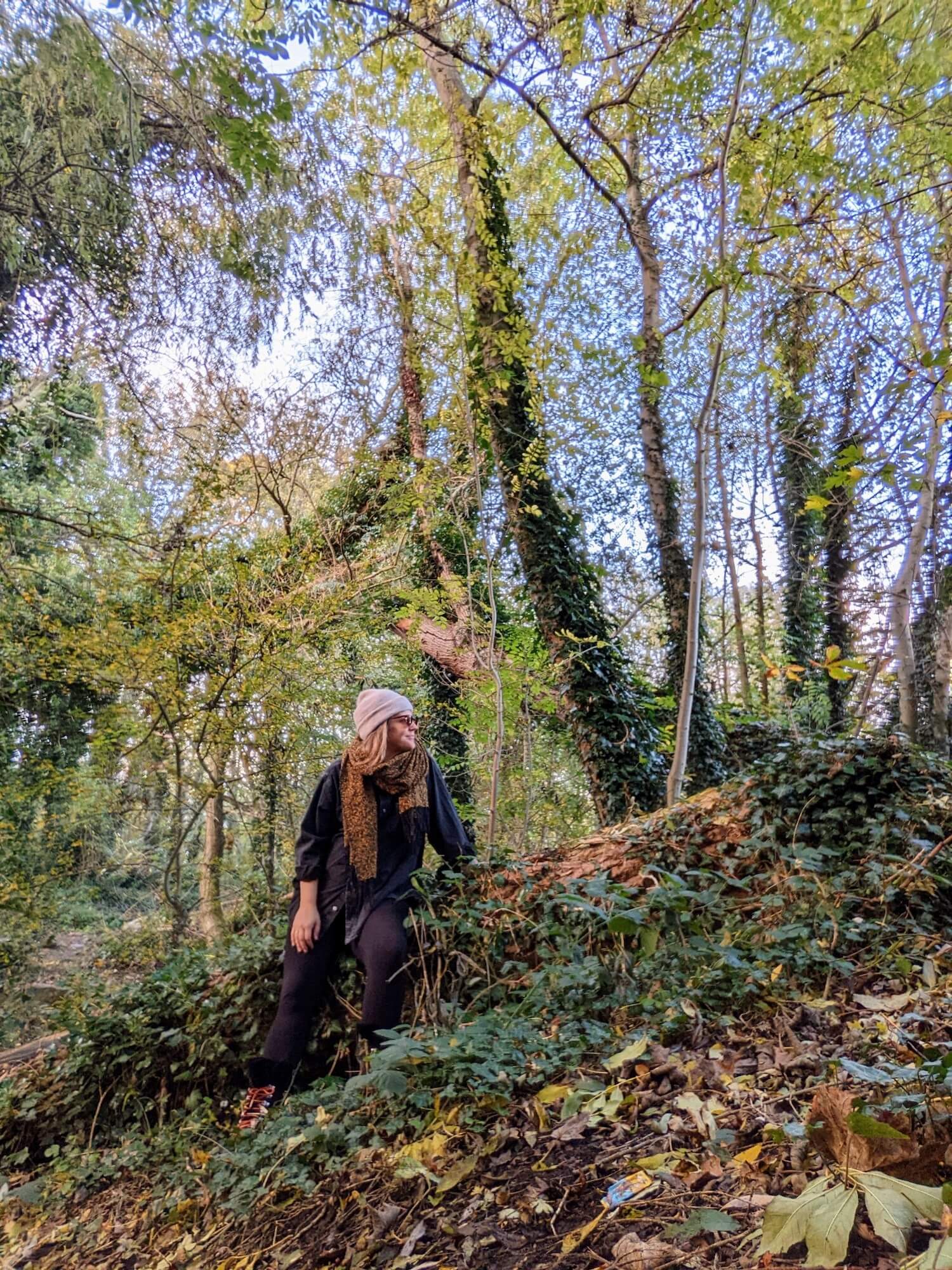 Maybe one day I'll be able to list myself among those greats (ha!).
I love England thanks to our incredible contribution to world story time, whether that's via poetry, books, film or TV.
17. British TV is brilliant
Speaking of… another great reason to love England, our TV.
Programmes like The Forsyte Saga, The Duchess of Duke Street, Upstairs, Downstairs, Downton Abbey, Prime Suspect, Inspector Morse, Sherlock Holmes, Luther, The Crown, and Victoria, are enjoyed all over the world.
English TV is kinda a big deal.
18. Our pubs are great in the summer, winter – all year!
I love England and I love our pubs, year round. Even Wetherspoons has a special place in my heart to be honest.
You just have to look at this list of New Forest pubs to see the wonderful variety we have out in the countryside. In summer our beer gardens reign supreme, while in winter it's all about cosying up to a fireplace in a characterful drinking establishment.
19. Our no smoking laws make going out even better
Since the no smoking laws came in, the love for England got even stronger.
This is one of those things you may not really notice while you're here, but as soon as you go abroad you remember how disgusting it used to be when people would smoke inside. The smoke sticking to your clothes, your hair, your body – eugh.
The fact no one is allowed to smoke indoors is just another reason to love England.
20. We can talk about weather all day long
One of the many reasons I love England, is the fact that whoever you're talking to, they'll have an opinion on the weather. It's our standard greeting to each other, and a good little English person will rise to the bait and have a lot to say.
Generally it's too hot, too cold, too windy, raining too much, or not enough.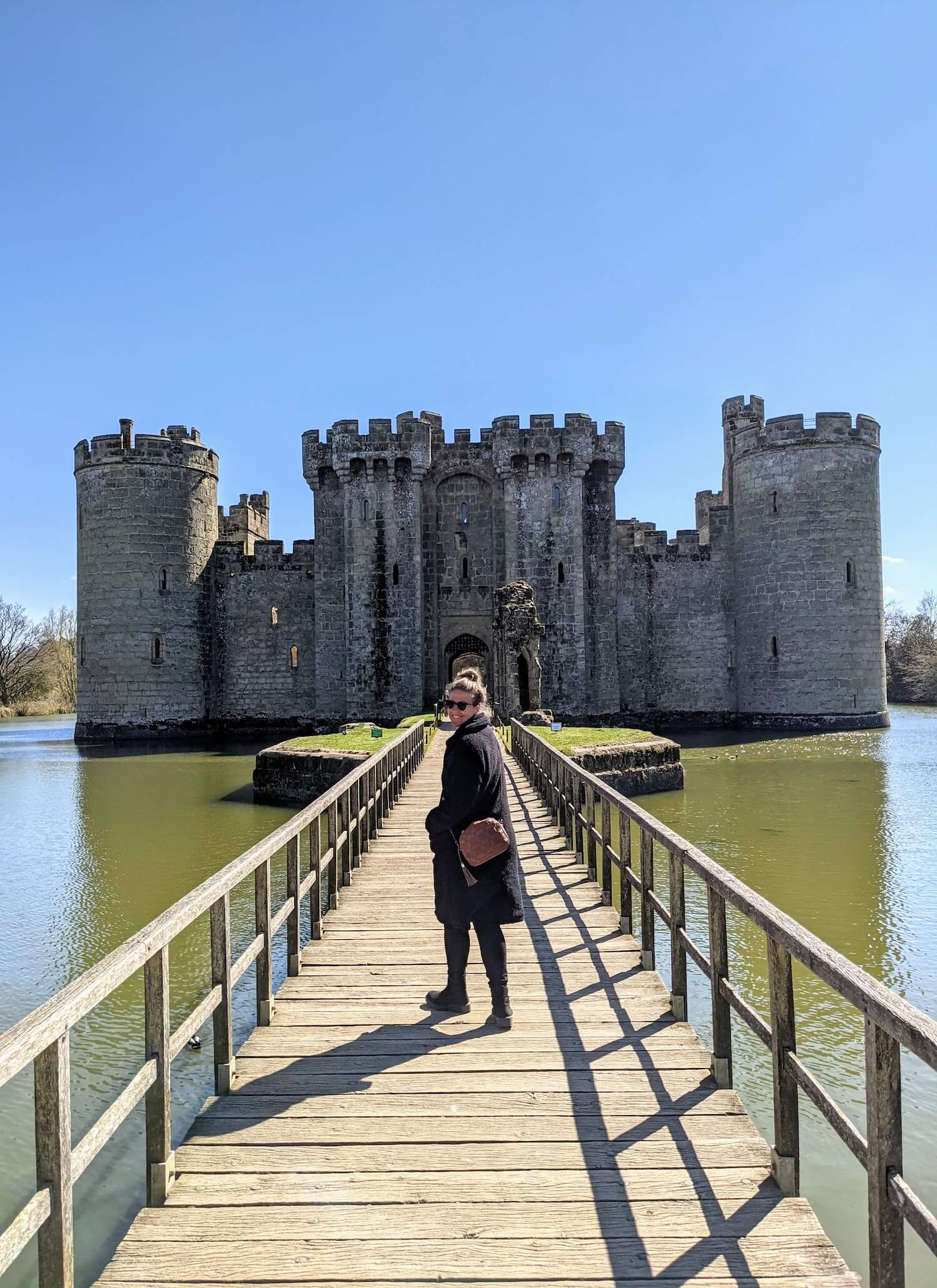 Moaning about the weather is what makes us British.
We sit in wait for those beautiful days where there's actually nothing to complain about, and just will them to be over so we have something to talk about the next day.
I actually love the variety of weather we have here, and enjoy it all, especially as I live near the beach – the perfect place to soak up whatever the weather has to throw at you.
21. We have some great islands to explore
Once you think you might be done with mainland England, there's so much more to explore!
How about making a start on our wonderful islands in England to keep you busy?
Check out our guide on how to walk round Hayling Island and how to walk round Thorney Island too.
You could also do a day out on Lundy Island in Devon or visit the Scilly Isles off the coast of Cornwall.
If you want to feel like you've gone abroad then the Isle of Wight is a great option – you can even catch a hovercraft or a ferry to get there.
Mersea Island is a great shout off the coast of Essex, as is Holy Island in the north east of the country. There's just so much to see and experience – you better get started!
Why I love England…
I love England because the country is so diverse in its people, it's topography, it offerings and its food. Each county in England is a new place to discover, with its own character and idiosyncrasies.
Even though I enjoy exploring the rest of the world, I'm definitely an anglophile, and I'm proud to love where I'm from.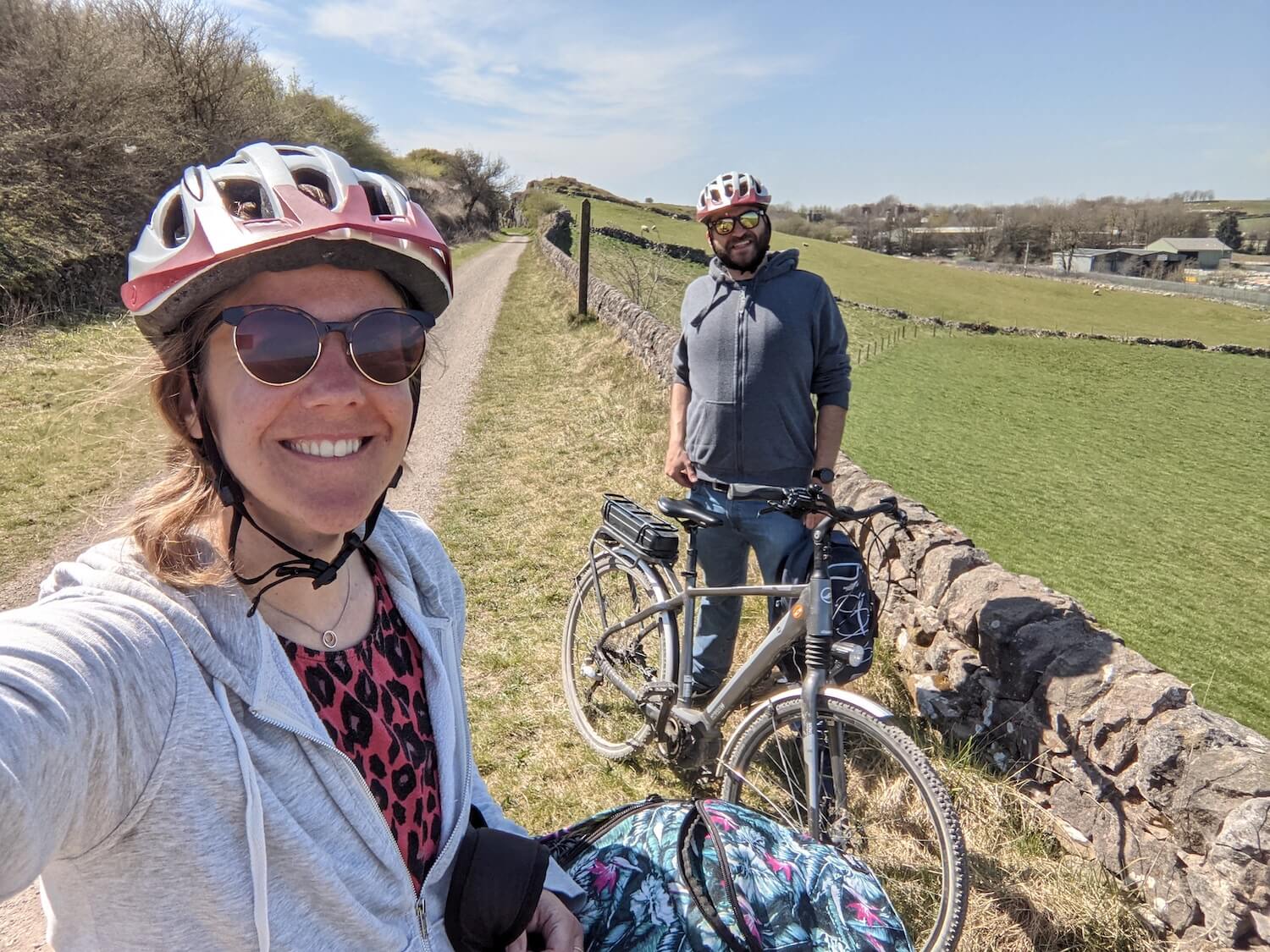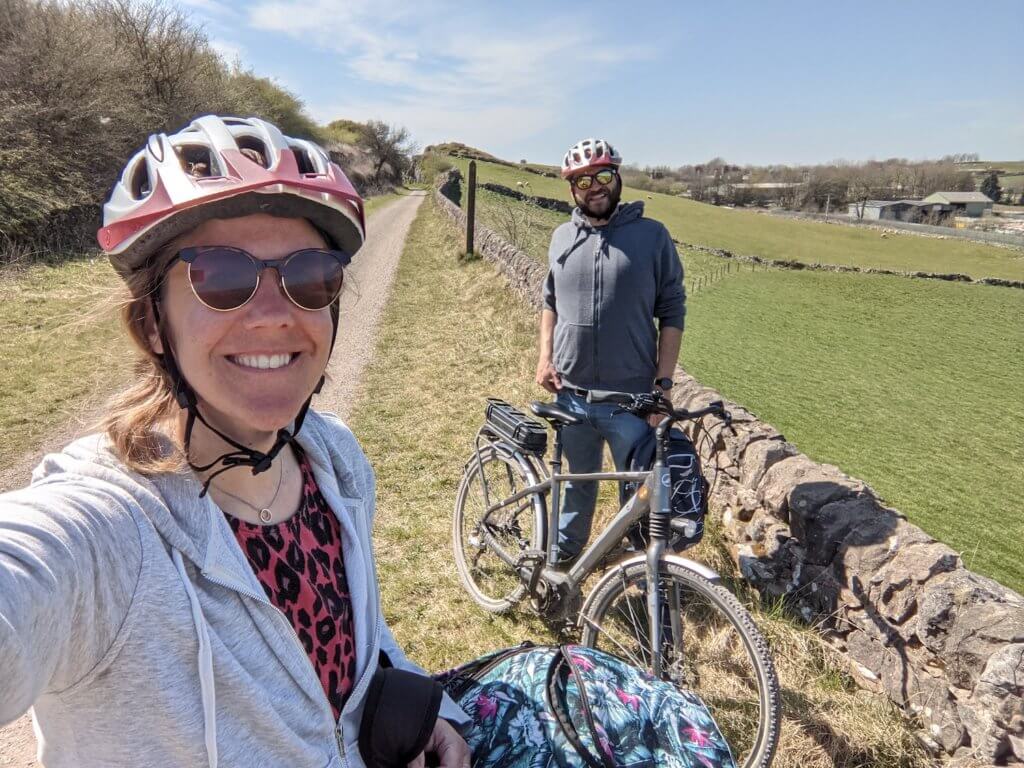 Despite travelling the world for five years, and having the opportunity to live anywhere along the way, there was just no place like home. I always felt refreshed and rejuvenated when I came back home. I love England, and would live here over anywhere else in the world. A pretty bold statement to make!
Do you love England too?
Let me know you favourite reasons why below!
---