13 Interesting Travel Tips for England for the Best Trip
Are you planning a first time visit to England? It's always helpful to be prepared before visiting any new country, and learning about the traditions and customs that you may come across when you travel is always interesting and fun. If you're looking for travel tips for England, you're in the right place.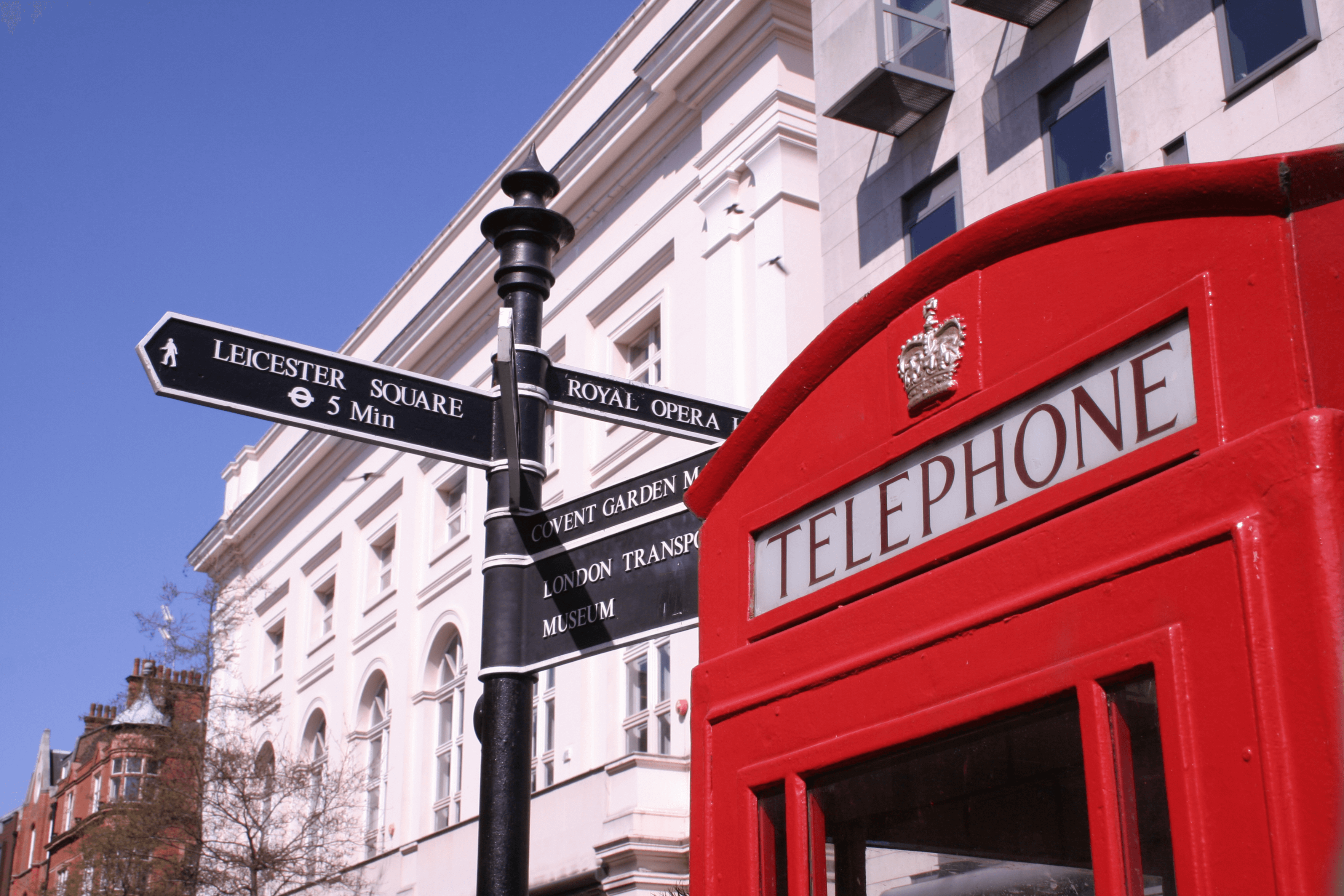 Travelling around England is relatively easy since it's a small country, but even if it's simply checking up on transportation or planning your routes, doing some research on your destination and other travel tips for England is the best way to plan ahead.
Even though the country is small, you could spend a lifetime studying its peculiarities, so for ease we've rounded up the 13 best things to know when traveling in the uk and on a first time visit to England… this is the England travel guide you need!
If you're just popping across the border from Scotland or Wales then you may already know how to navigate your time in England, however, if you're visiting England from USA or further afield, we've got your travel guide to England sorted.
When you're planning on visiting England for the first time you might not have time to scour the internet for all the advice you need, so these travel tips for visiting England will assist anyone planning a vacation to England so you can settle in as quickly as possible and start soaking up everything this amazing country has to offer.
You might be looking for tips for traveling to UK from US, or visiting England in December and not sure how to dress for the weather, or maybe you're just not sure how to ask for a cup of tea! From the regional pronunciation, to our propensity for queuing, we have everything you need to know. Here's your travel guide to England…
Essential Travel Tips for England
All the England travel tips you need!
1. The weather is the number one topic of conversation
If you want to meet the locals, a sure-fire way to do this in England is to start a conversation about the great weather… or the constant rain. Most individuals will be pleased to either complain about the present weather conditions or join in the celebrations if the weather is looking particularly sunny! As you might have guessed, England doesn't get a great deal of sun…
They might check the weather apps on their phones to notify you of the weather conditions for the following week, or they might just look to the sky for cloud confirmation. Either way, meeting the locals is pretty easy in England because the weather is so changeable and therefore always a topic of conversation.
This is one of the best travel tips for visiting England if you want to strike up a conversation with someone.
2. It's not necessarily an apology when you say 'sorry'
In England, the word 'sorry' has several interpretations. It can be used to apologise to someone in the usual sense, but it can also be used when someone is rushing by and wants you to get out of the way. Another use is when someone hasn't heard what you said and wants you to repeat it. Our travel tips for visiting England just had to include this top tip, as you may end up quite confused by all the apologising going on around you!
Think of 'sorry' as an alternative to 'excuse me' in England, and don't be surprised if you hear it a lot throughout the day. And we mean A LOT. It's used in this way by all ages of people, and in most areas of the country. Feel free to try it out for yourself next time you are squeezing past a group of people. The chorus of sorries you'll get back is quite entertaining.
3. Be prepared for all four seasons in a day
Make sure you're prepared for the adverse weather in the United Kingdom. As mentioned above, the weather is always a topic of conversation, and that's because the well-known saying that we get 'all four seasons in a day' is sometimes accurate.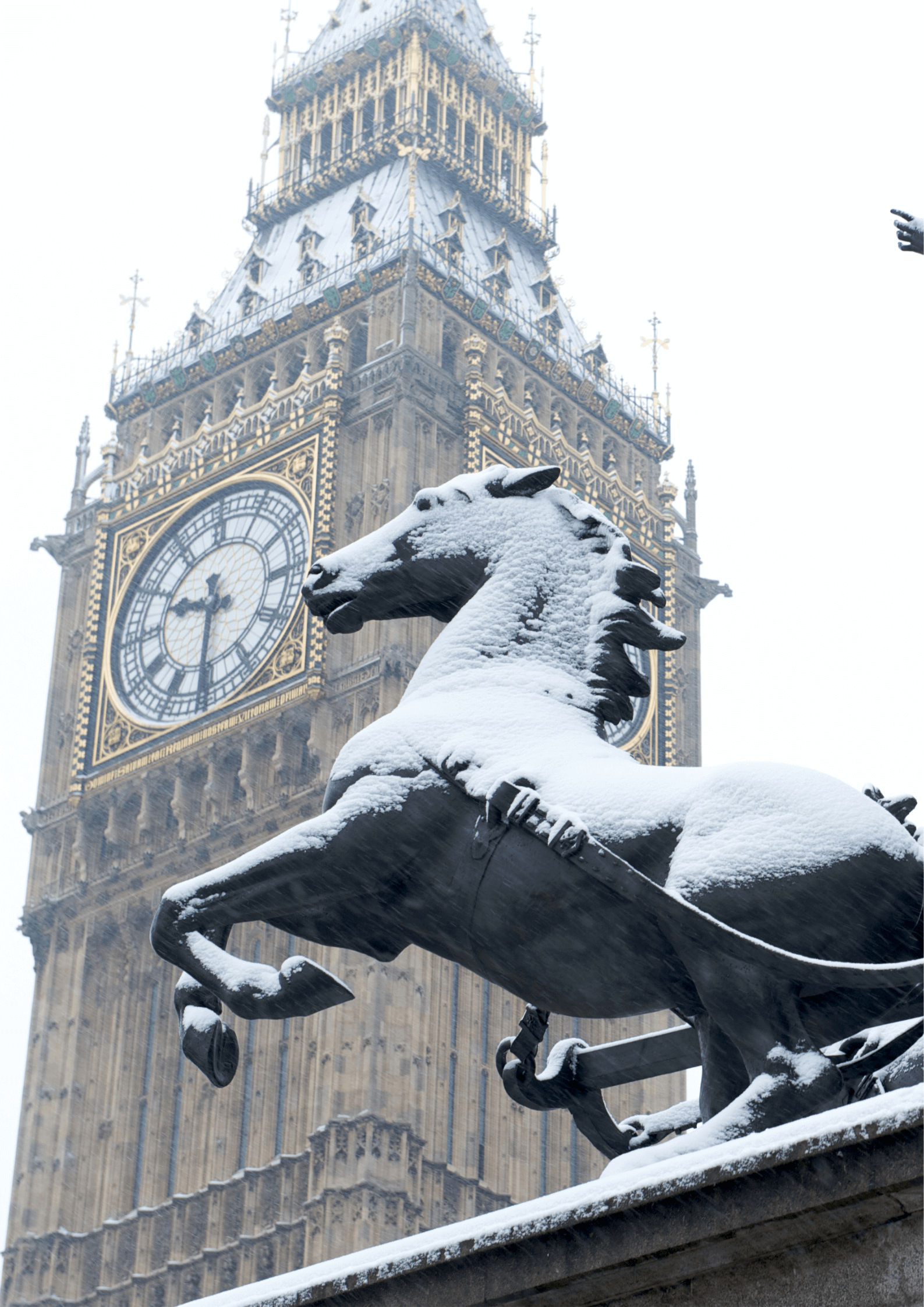 When packing for your trip, bring a rain coat, hat, and umbrella with you and always check the weather app before planning your day's activities (and even then, only trust it about 90% of the time!)
Regardless of the season, bring a warm sweater and a scarf with you, just in case. At certain times of the year, the English cold weather gets right to your bones whether it's raining or not, so don't try to brave it out without some sort of jacket.
One of our most important travel tips for visiting England (and one that you might not think to do) is, if you are staying in a historic hotel or B&B where the insulation may not be as good as in more modern buildings, bring indoor layers!! It can be frequently chilly in places like this, so pack your layers for outside, but maybe pack a couple of sweaters for inside too.
4. Everyone loves a cup of tea
Tea is the solution to all our problems. Whether you're upset, your train is late, or even if the sun is shining brightly outside, you'll likely be offered a cup of tea in all sorts of scenarios. Throughout the country, from London to the Lake District, at the first sign of trouble the kettle is on.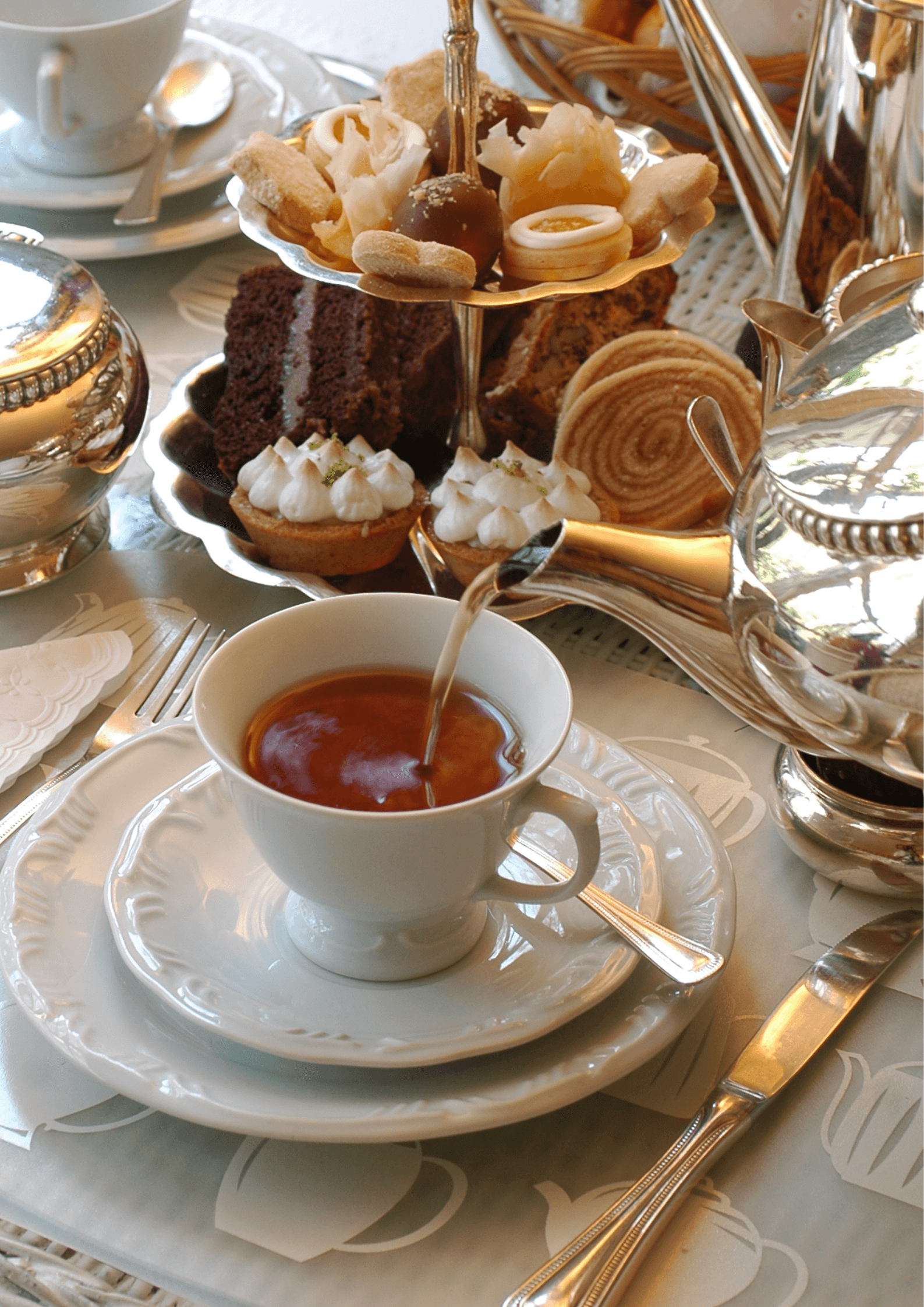 That said, coffee is rapidly overtaking tea as Britain's national beverage with tea consumption beginning to decline, so you won't be stuck if you prefer coffee. Still, we Brits apparently consume around 100 million cups of tea a day, so it's safe to say tea isn't going anywhere.
Do as the British do and solve your problems with a cuppa. If you're not sure how to order it, an English breakfast tea is a good go-to.
5. Regional accents are incredibly diverse
There are some travel tips for visiting England that we can't really explain to you, you'll just need to experience them for yourself. One is the range of regional accents in England. Sometimes they're difficult to understand if you're not used to hearing them every day. Different regional accents may be heard all around the nation, with most tourists able to distinguish between Scouse (Liverpool), Geordie (Newcastle), and Cockney (London) dialects at the very least.
However, if you spend a lot of time in a single location, you'll quickly discover that regional accents are quite varied, and two towns only 10 miles away might have dramatically different accents.
Do some research into the type of accent you might encounter depending on where you're traveling to, and familiarise yourself with some of the many YouTube videos out there, or TV shows that feature those accents. For example, check out Peaky Blinders for the Birmingham accent, or Eastenders (a classic British soap), for the Cockney London accent.
If you want to explore some of the many diverse accents in the country, add some of these interesting towns in England to your list.
6. Stand on the right
This is an almost unspoken national rule, and one of our most important travel tips for visiting England if you'd like to avoid any confrontation on your trip! It's particularly important to know if you're taking the London Underground. When riding an escalator, you should never, ever be standing stationary on the left side.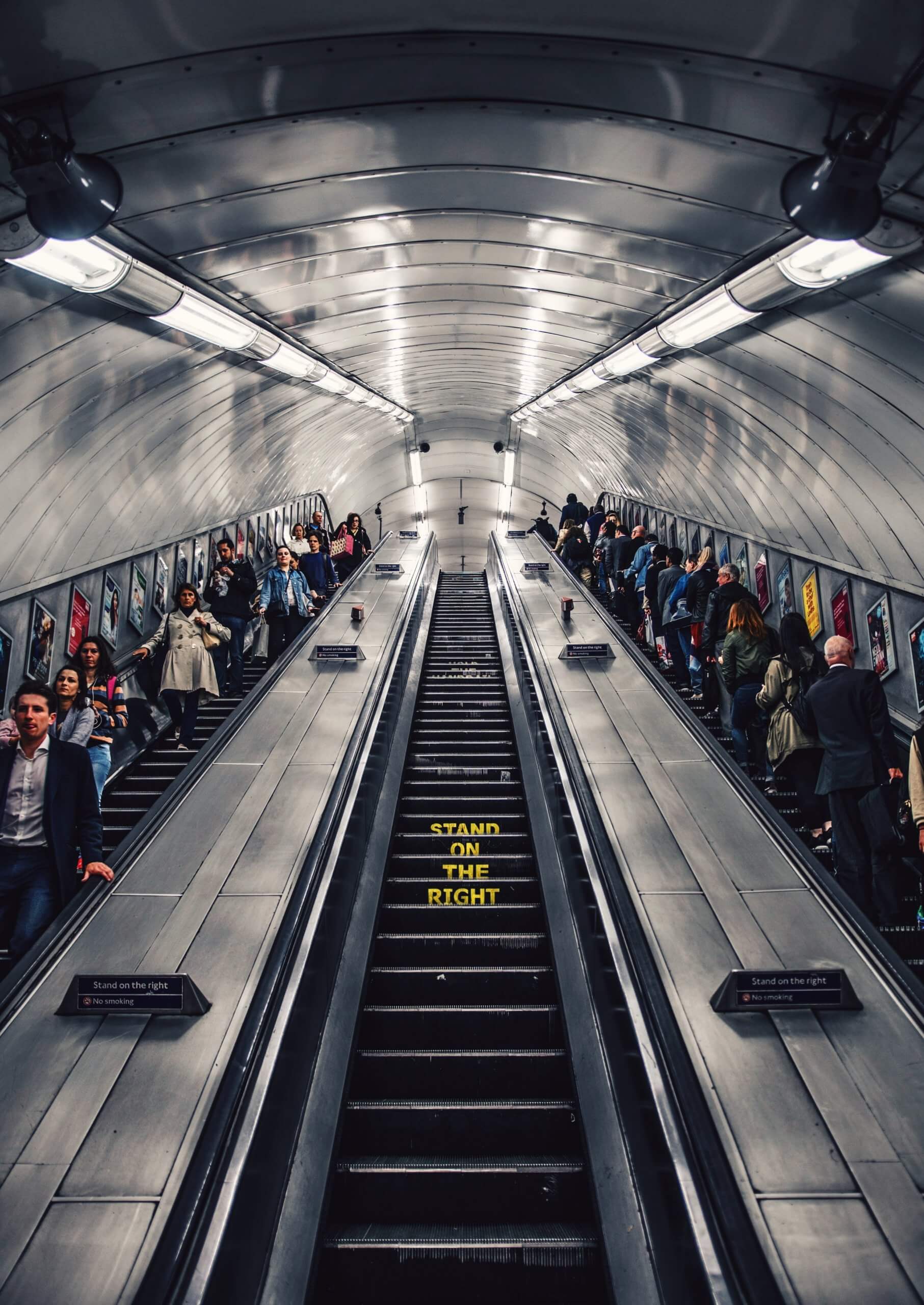 If you want to take your time and enjoy the ride, always stand on the right side since any individuals in a hurry will be speeding past on the left, and will not take kindly to anyone blocking their path. You might hear that famous "sorry!" we mentioned earlier, or if you're not so lucky, you might encounter some stronger language! (But on the whole, Brits are known for their politeness)
Want extra travel tips for visiting England? Remember, we drive on the left side of the road – check out these 11 Essential Tips for Driving in England and the UK as a Tourist to prepare if you're hiring a car.
7. There's no such thing as 'a quick pint'
Ah… the British pub! We do love our precious pubs in this part of the world. If someone recommends going to the local pub or bar for a "quick pint", it's time to cancel the remainder of your plans for the day.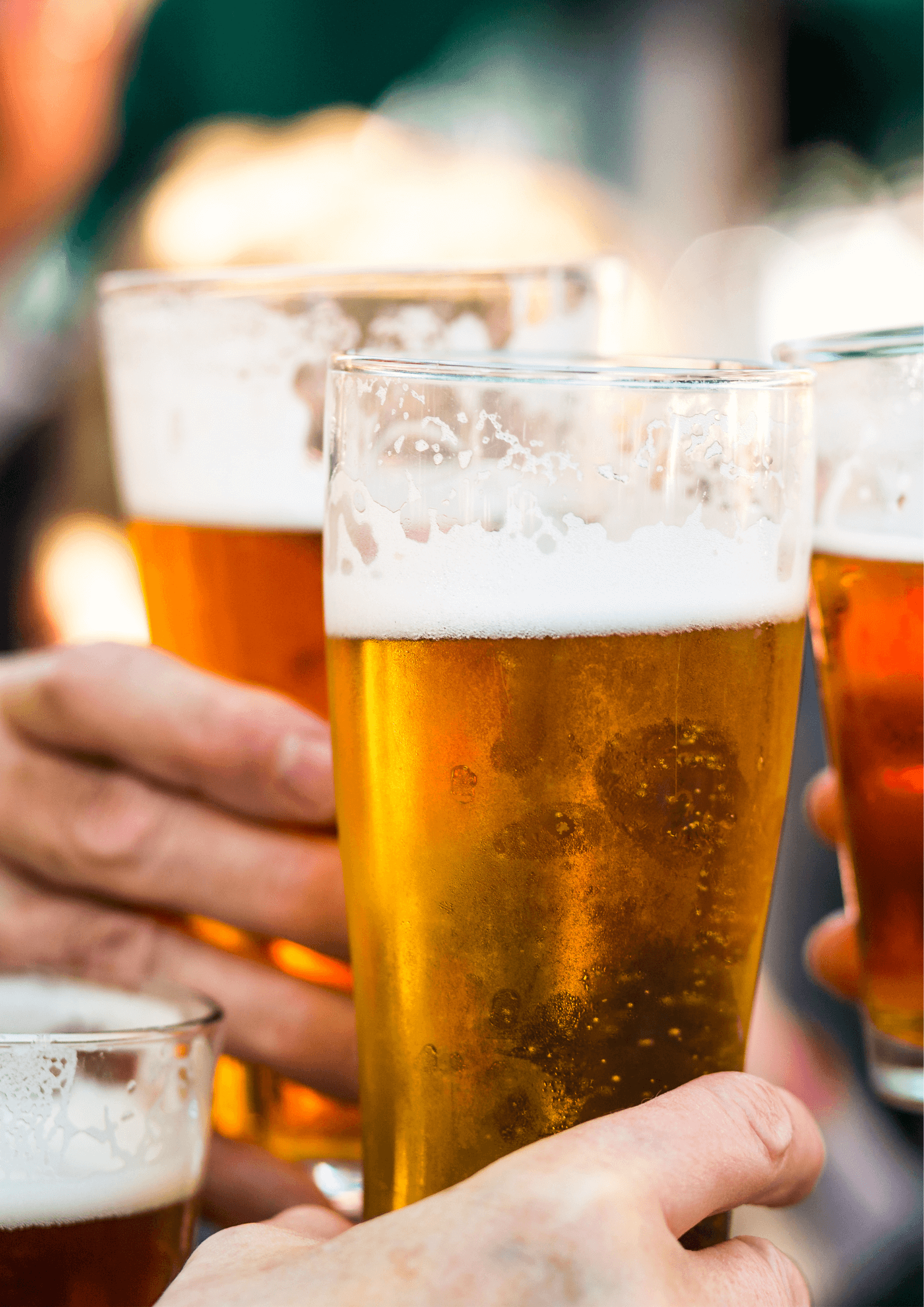 What they're really talking about is sitting in the pub (or in a beer garden if the weather is nice) and downing several pints of lager and maybe a few packets of crisps until 'last orders' are called. As you will come to realise, there is no such thing as a "quick pint", and you will likely find yourself very late for the next thing on your itinerary!
8. Expect some unusual greetings
We want to give you the most useful travel tips for visiting England, so when meeting any locals outside of London, be prepared for a variety of unusual pleasantries.
'Alright pet' is the normal welcome in Newcastle, 'ey up duck' is the standard greeting in Derby, and 'hiya' is an informal greeting used all throughout the nation. While a simple 'hello' will suffice, we like to keep things interesting! It might cause confusion when you first arrive, but we promise it's actually a lovely characteristic of England that you can hear so many different greetings in so many different accents.
If you are ever wondering what is meant by an exchange, feel free to ask, or just assume it's a hello and smile politely.
9. Chips aren't what you think they are
If you order 'chips' in England you won't get the thin, crispy, potato-based snack you expect. No, the English call them 'crisps' instead. If you ask for 'chips' anywhere, you'll receive deep-fried potato chunks, which are similar to French fries but thicker and fluffier.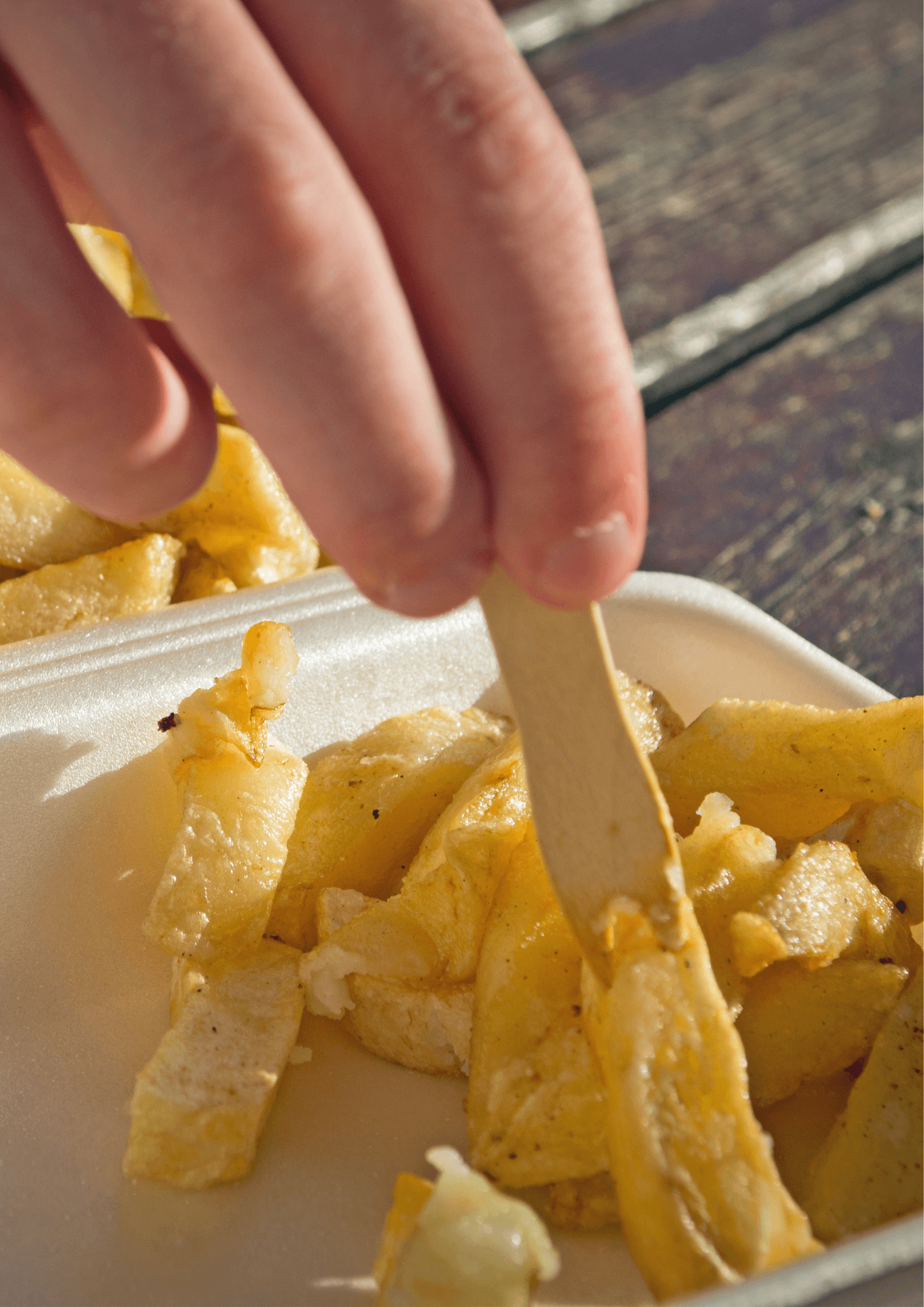 They are commonly paired with a battered fish wedge, which you'll see on menus as simply 'fish and chips'. This is a classic English dish so don't miss out. (And don't skip the mushy peas!) If you're going to take any of our travel tips for visiting England onboard, we urge you to focus on the food-based ones!
10. If the sun comes out, everyone acts like it's a national holiday
England doesn't get a lot of sunny days each year, so when we do, all bets are off. Plans are changed, events are rescheduled, and if it's possible to work from outside, people will try it.
Yes, when the sun comes out and it's at least a little bit warm, everyone will do what they can to leave their homes and businesses as soon as possible and congregate at the nearest park, beach or 'nice' spot.
OK, so sunny days aren't as uncommon as we pretend they are, but Brits will still take any opportunity to soak up some rays in parks, beer gardens, and local beaches as soon as the temperature climbs over 18 degrees. Just try and stop 'em.
If you're lucky enough to be visiting England on one of our rare sunny days, and not sure where to go, there are plenty more travel tips for visiting England on Day Out In England. For example, here's your guide to the best beaches to head to for a day out when the sun is shining.
11. Never, ever jump a queue
As travel tips for visiting England go, this one's pretty crucial. In England, we take queuing very seriously, to the extent that you may be asked to take a ticket as proof of your line position. If there's one thing the British excel at, it's queuing. The neater and more organized the queue, the better.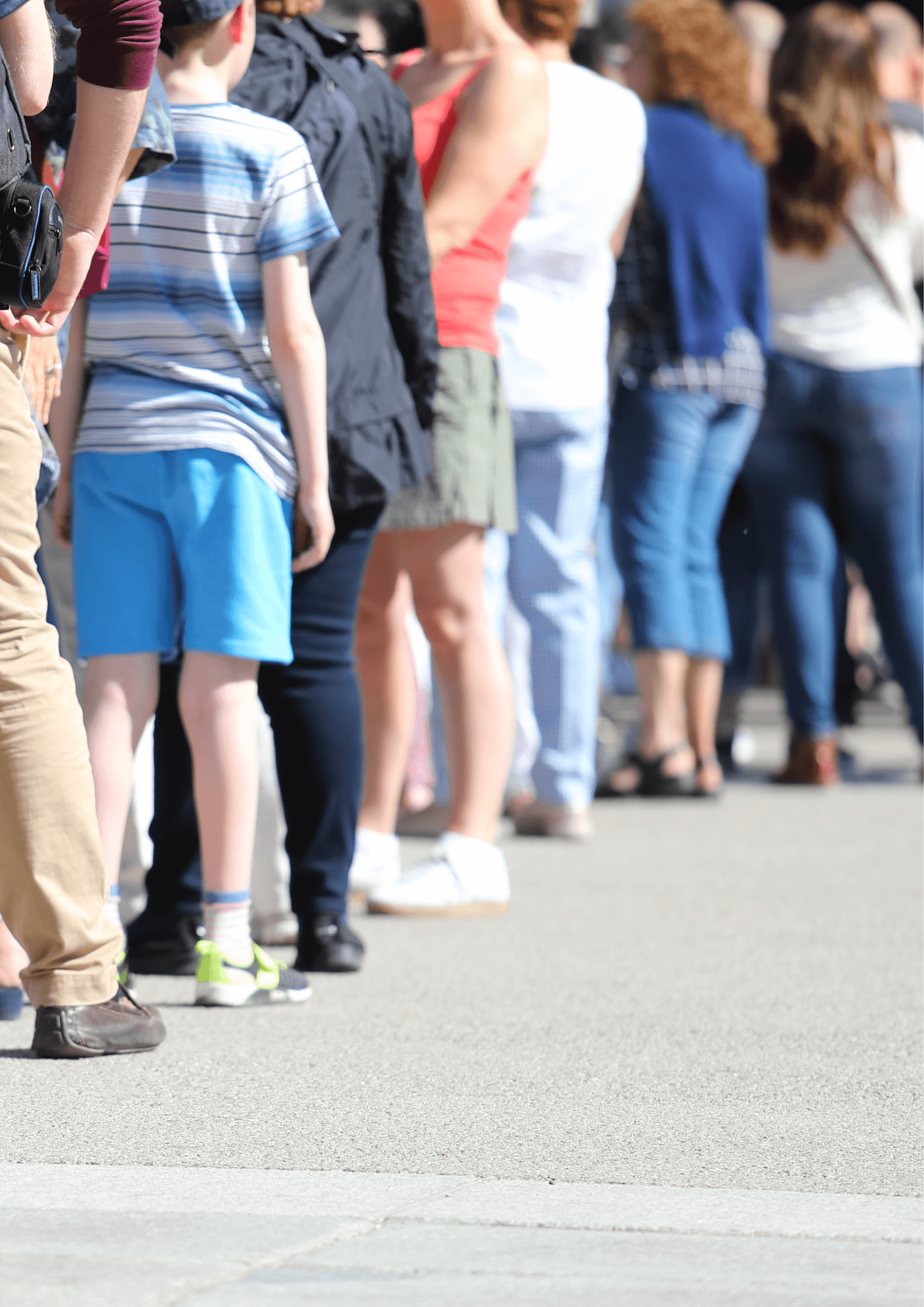 There are few things that make a Brit squirm more than queue-related misunderstanding, or even worse, full-fledged skipping the line behaviour. Not cool.
We recommend staying in line if you don't want to be faced with mumbling, death stares, or a chorus of heavy sighs. In England, slipping into a queue is one of the most insulting things anyone can engage in. If you need to buy something or want to enter somewhere busy, join the end of whatever looks like a queue, and if you're unsure if you're in the right queue, it's OK to go and ask.
12. The names of places are pretty strange
One of the best travel tips for visiting England? Be prepared to laugh at some of the road names. It's not quite as obscure as the longest place name in Wales (Llanfairpwllgwyngyllgogerychwyrndrobwllllantysiliogogogoch – this is an actual place name. Seriously) but prepare to laugh when you see road signs in England.
There are places called Bitchfield, Twatt, Shitterton, and Boggy Bottom, for starters. These unusual and amusing town and village names can be found all throughout the country. We're not sure why either…
13. Prepare to be perplexed by regional food
We wouldn't be giving you the best travel tips for visiting England if we didn't give you a heads up about the food. In general, dining out in England is rather simple, with a wide range of different cuisines and great places to choose from. It's only when you start eating the local specialties that things start to become strange…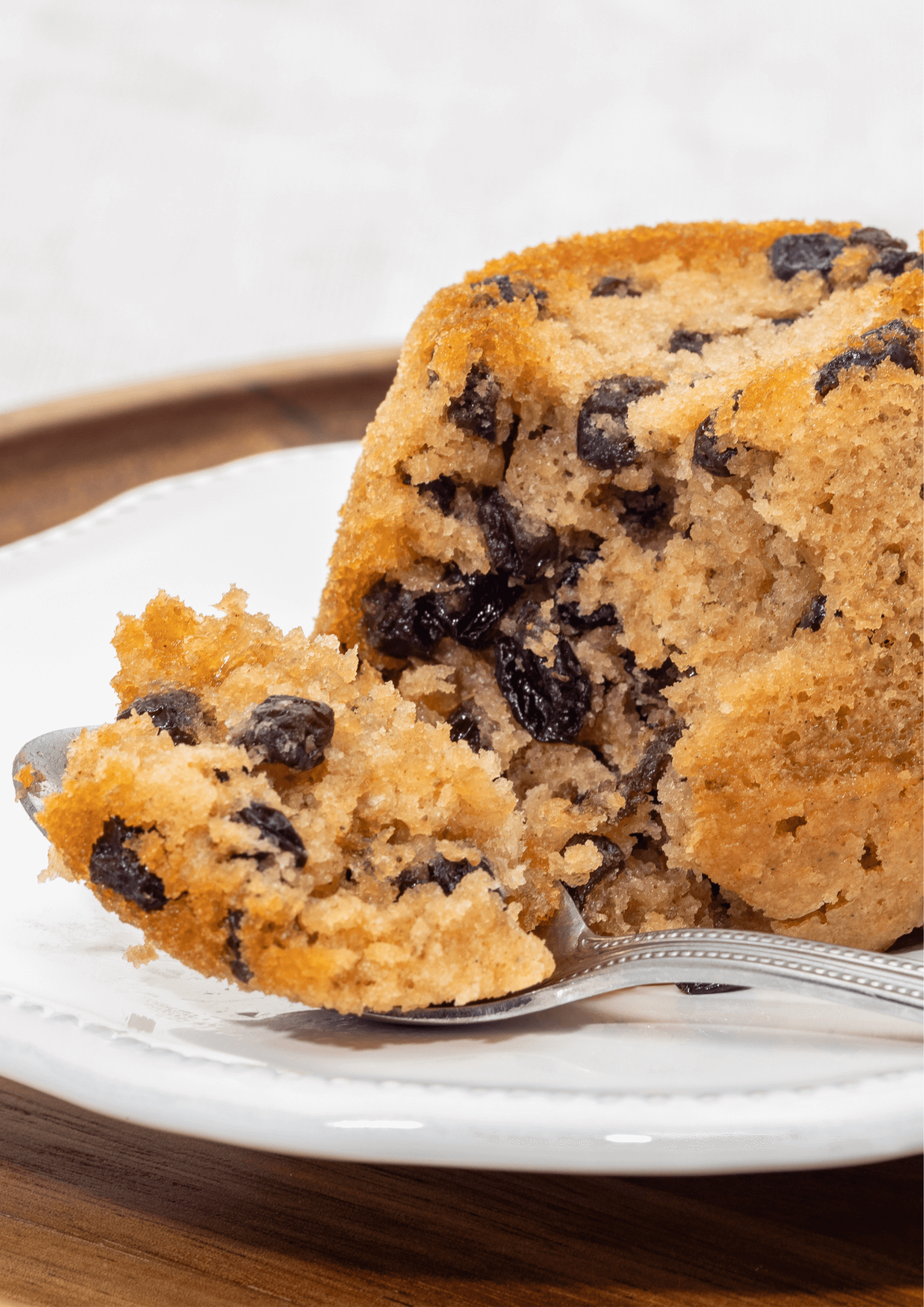 Yorkshire puddings are savoury and eaten with gravy, jellied eels are exactly what they sound like, and spotted dick is a legitimate (and tasty) dessert. You'll find all sorts of wonders if you are adventurous enough to try out the local delicacies, so even if it sounds odd or disgusting, give it a go. It might be your new favourite dish.
Speaking of food, bangers and mash, a Full English breakfast, a Sunday roast, toad in the hole and cottage pie should all be on your list of meals to try out, and those are just the main courses!
13 Interesting Travel Tips for England
And there you have it! Some of our most useful travel tips for visiting England. If you're planning a trip to England for the first time, THIS is the list you need to save and come back to when you touch down in the country. Whether it's the food, the accents, the pubs or the queueing you need help with, we've got you covered.
Don't forget to browse our articles for more travel tips for visiting England. We have 1,000s of suggestions to add to your itinerary! If you don't have much time here and want to get straight to the best of the best destinations and attractions, have a look at our 21 Most Popular England Tourist Attractions, as chosen by Day Out In England readers.
Quick List: 13 Interesting Travel Tips for Visiting England for the First Time
The weather is the number one topic of conversation
It's not necessarily an apology when you say "sorry"
Be prepared for all four seasons in a day
Everyone loves a cup of tea
Regional accents are incredibly diverse
Stand on the right
There's no such thing as "a quick pint"
Expect some unusual greetings
Chips aren't what you think they are
If the sun comes out, everyone acts like it's a national holiday
Never, ever jump a queue
The names of places are pretty strange
Prepare to be perplexed by regional food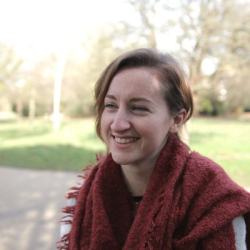 Latest posts by Caitlin McAllister
(see all)