Wondering what to pack for England for your big trip? No worries, we've done a whip round the office to come up with the ultimate England packing list. And if you're looking for a packing list for London, it's just the same!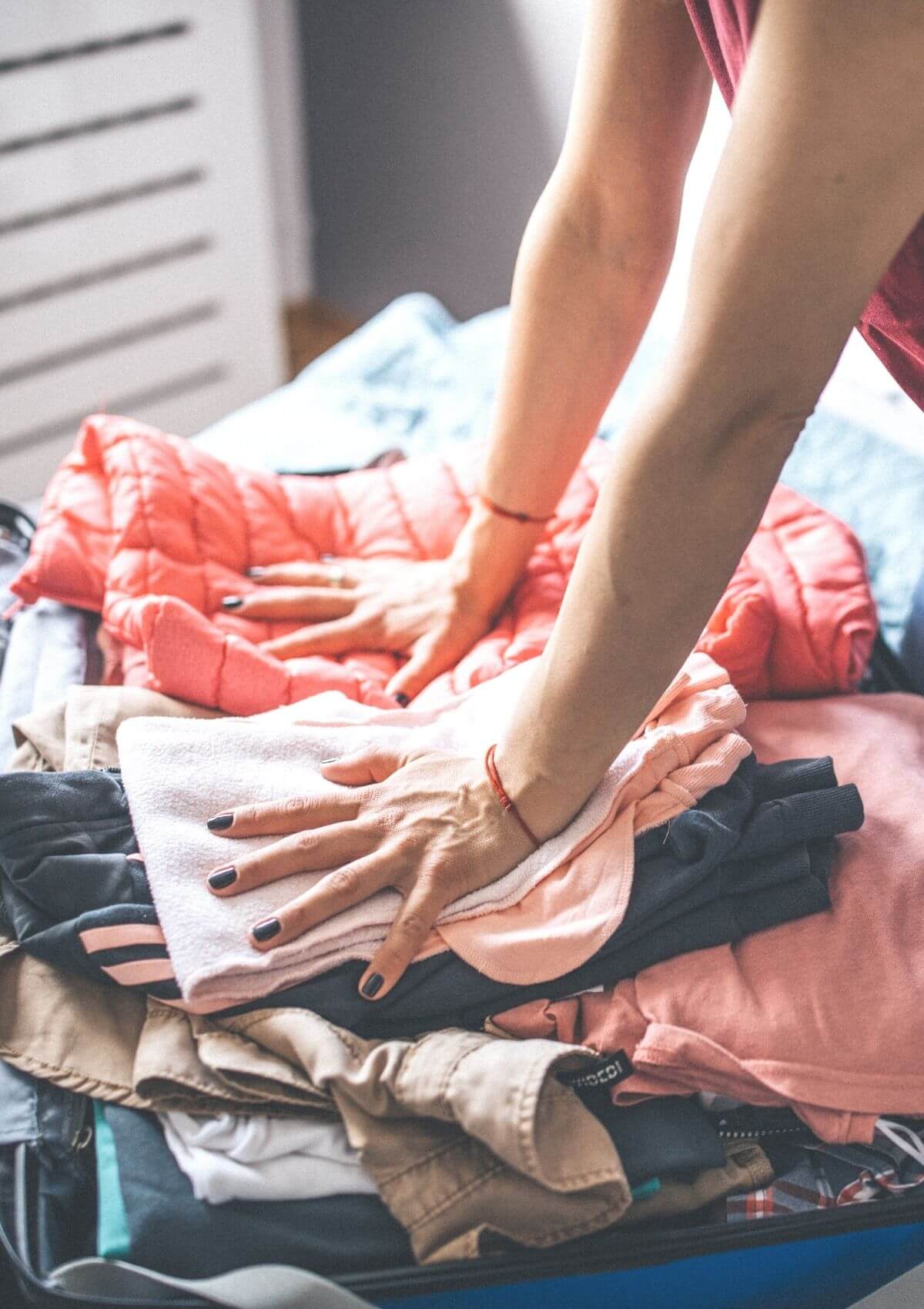 The first time you travel to another country, it can be overwhelming, especially if you don't know what you need to bring with you. That's why we've prepared this simple packing checklist for England so you can have all of the necessities on hand when you step off the plane.
NUMBER ONE on your England packing list…
Remember to pack your passport and keep it in your carry-on bag at all times during your travels abroad. Your passport is power!
Here are some other things you should make sure to bring with you when you pack for England.
Ultimate Packing List for England
Packing for England or looking for a packing list for London, this will suit both or either!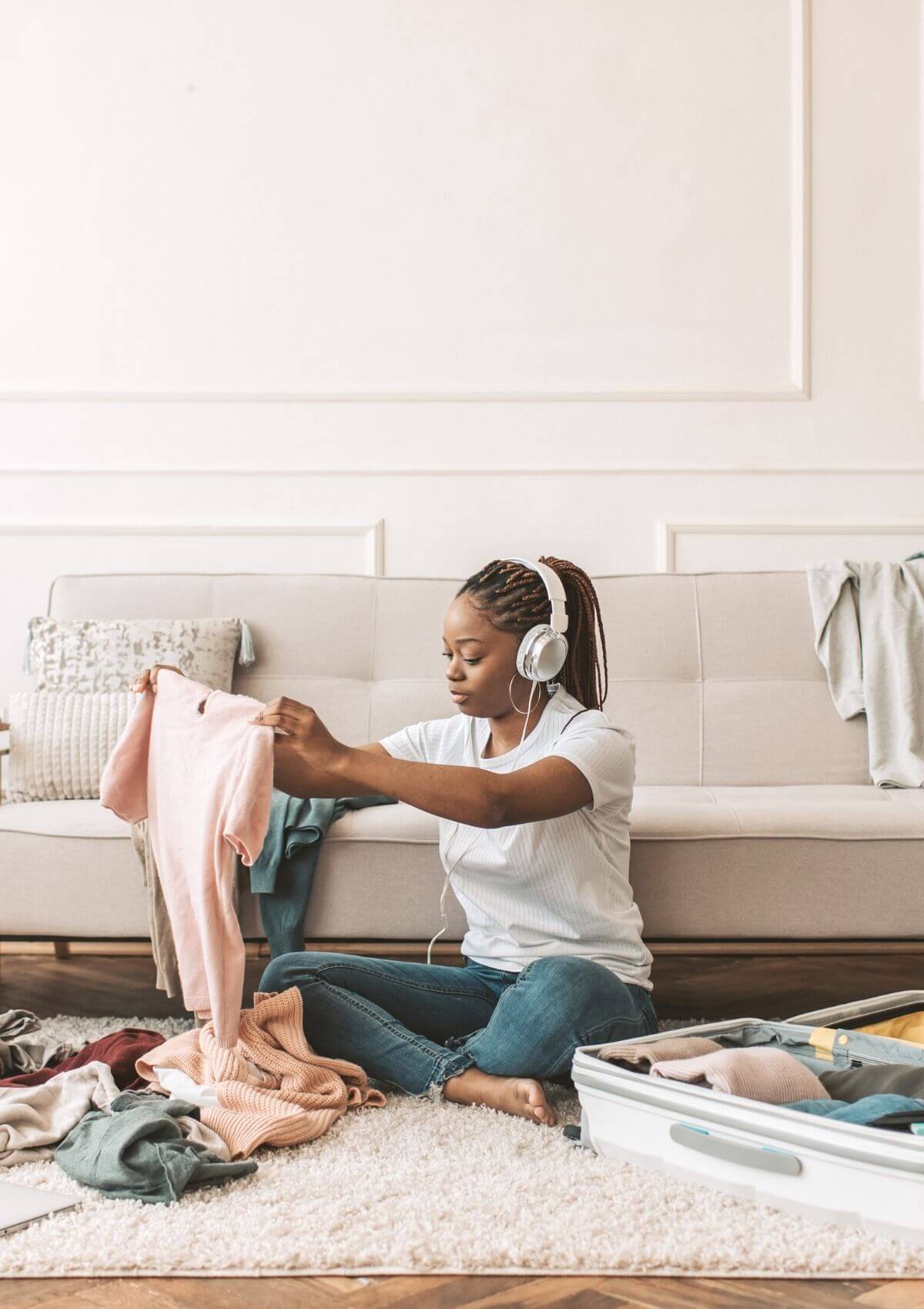 1. Appropriate clothing for the season
Depending on when you visit England, the climate can range from cool and rainy to warm and sunny. Be sure to pack clothing for England that can be layered to prepare for all weather conditions when you're deciding what to pack for England.
2. Clothes for all occasions
England is a country with many different cultures, so you'll want to be prepared for any situation. Pack clothes for all occasions, from casual to formal. And don't forget a coat! England can be chilly, even in the summer.
3. Waterproof jacket
Make sure your jacket is weatherproof. You need something that can keep you dry in case of rain or snow.
4. Sturdy shoes
The streets of England can be cobbled and uneven, so make sure you have a good pair of shoes that can keep you comfortable while walking around. Avoid flip-flops or other shoes that don't provide support, unless you're heading to some of our wonderful English beaches of course.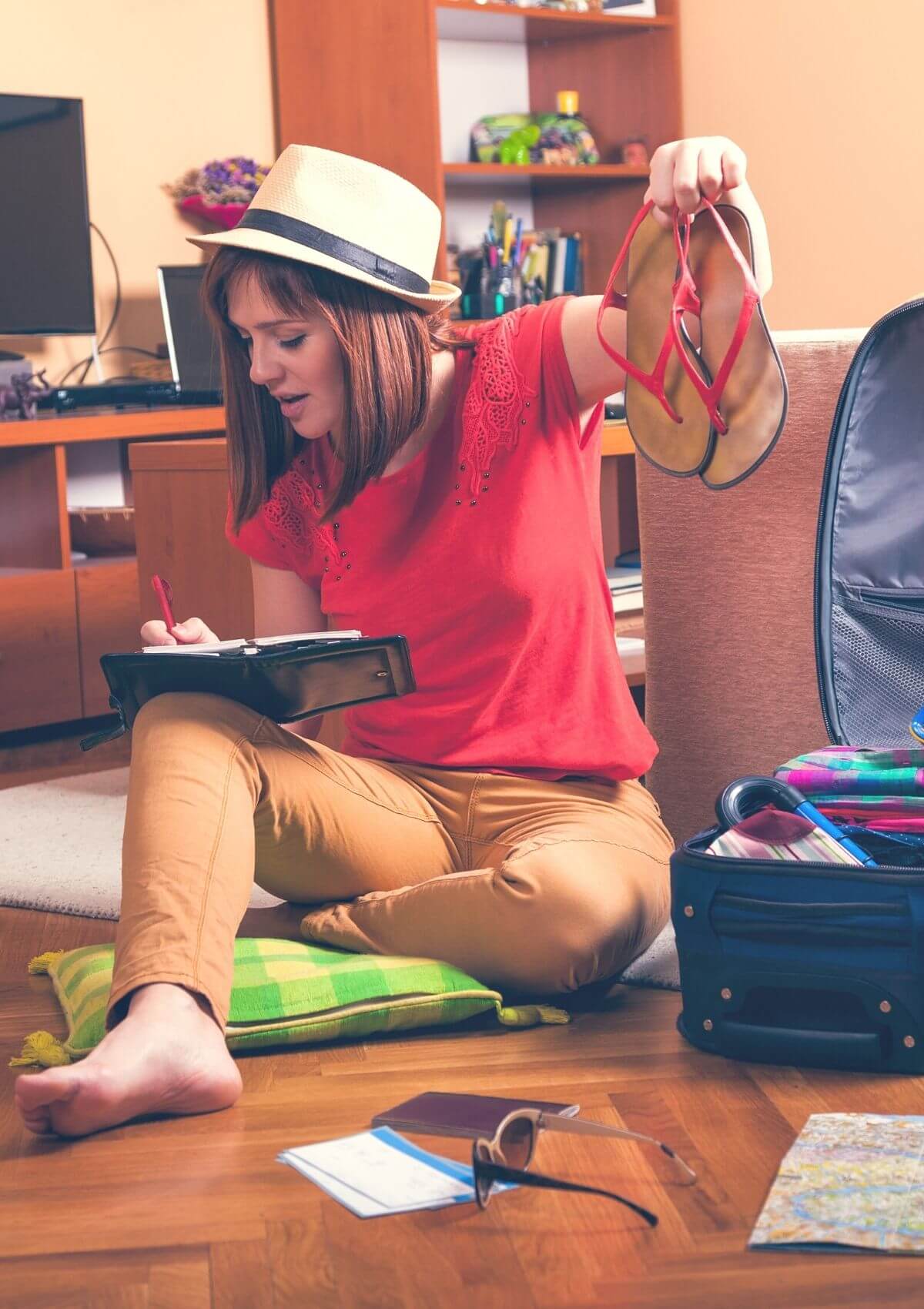 5. Winter boots
If you plan on hiking any of England's mountains or simply want something warm while walking the National Trails, be sure to pack winter boots that can withstand steady rain. Make sure they aren't too heavy, though; you don't want an extra burden weighing you down throughout your travels.
6. Comfortable shoes
You'll be doing a lot of walking while you're in England, so make sure you pack comfortable shoes! Break-in any new shoes before you go, and bring along some plasters (band-aids) or blister pads just in case when you pack for England.
7. An umbrella
Even if the forecast doesn't call for rain, it's always a good idea to have an umbrella on hand in case of inclement weather. Because it can rain unexpectedly at any time during your trip, and even if you don't plan on using it on a daily basis, having one will keep you from getting soaked when a storm suddenly hits.
8. A day bag
You'll want a small bag to carry around with you during the day, especially if you plan on doing any sightseeing. This bag should be big enough to fit your essentials but not so large that it becomes a burden to carry. If you're doing any kind of walking check out our post on packing for a day hike.
9. Sunscreen and sunglasses
If you're visiting England during the summer months, don't forget to pack sunscreen and sunglasses. Even when it's not particularly hot, the sun can be surprisingly strong. So even if you're not planning on spending a lot of time in the sun, it's still important to protect your skin from harmful UV rays. Choose a sunscreen with at least SPF30 for the best protection.
10. A travel adapter
England uses a three-pronged plug so you'll need a special travel adapter for your electronic devices. The voltage is also different in England, so you will need a voltage converter for some devices.
11. An extra charger or power bank
Make sure you pack a phone charger and/or portable power bank. If you don't want to rely on hotels, hostels, or friends' apartments, it's best to bring your own mobile charging solution.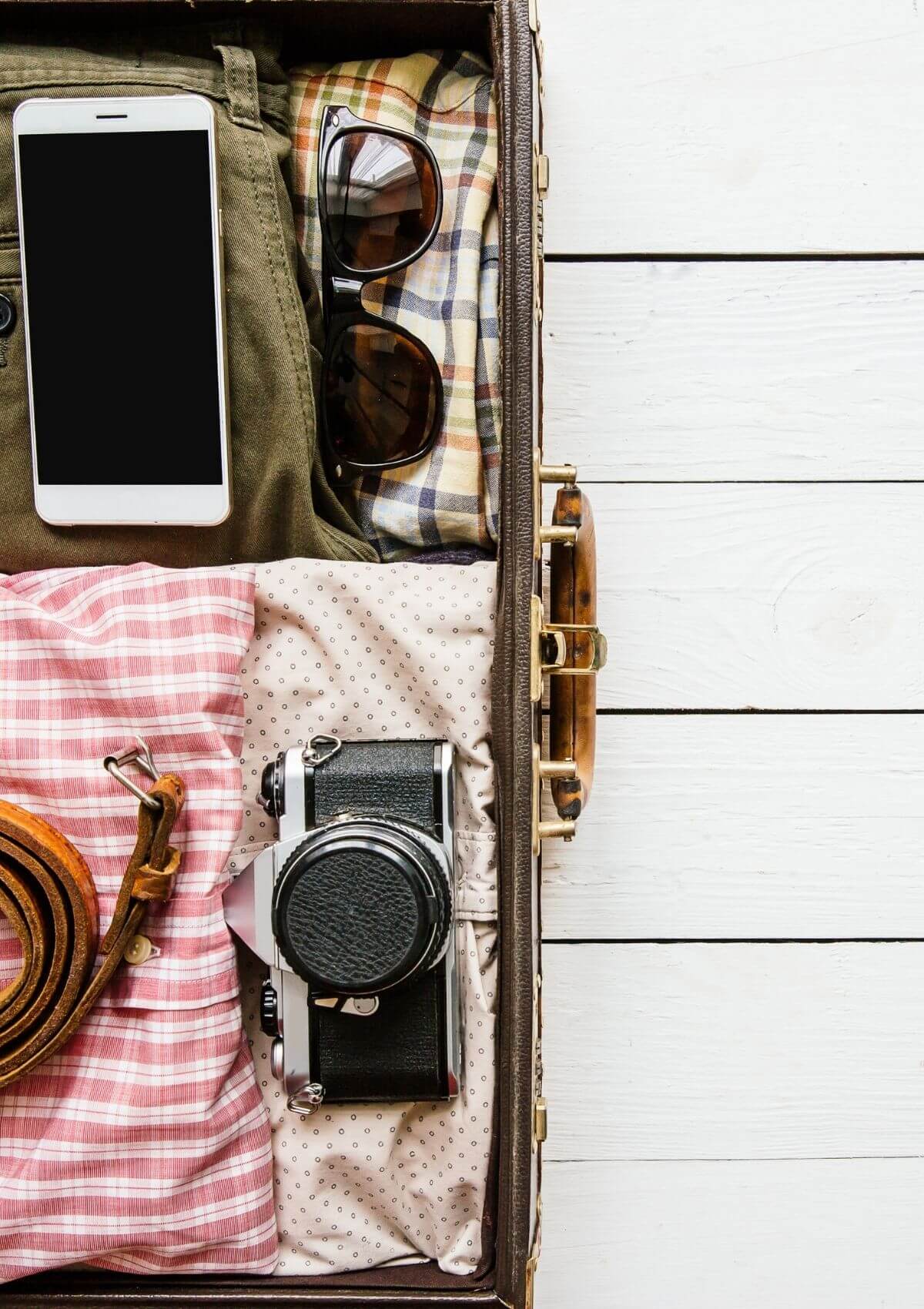 12. First Aid Kit
It's always a good idea to have a small first aid kit with you when you travel, just if you need it. In addition, be sure to pack any prescription medications you might need and over-the-counter remedies for common ailments.
13. Reusable water bottle
If you're planning to spend a good amount of time outside make sure you bring a reusable water bottle. You can refill it at several locations, including many restaurants and cafes. Stay hydrated and eliminate waste. It also helps make your carbon footprint much smaller. When you're working out what to pack for England, a water bottle is a great idea.
14. Personal hygiene stuff
When you're packing for England you'll need basic hygiene things like a toothbrush, deodorant, razor… Plus, add in all your usual toiletries: soap/shampoo, deodorant/body spray… Consider purchasing travel sizes or multi-packs so that they are all in one package, making packing easier and reducing liquids at airport security checks. Deodorant wipes can be a good idea for when you're constantly on the go. Lip balm is always a good idea too.
15. Camera
If you enjoy taking photos, make sure to pack a camera! England is full of beautiful scenery, and there will be plenty of opportunities to take pictures. However, if you don't want to carry a traditional camera around with you, just use your smartphone instead.
16. A good book
Whether you're looking to kill time on a long train ride or just want something to enjoy during your downtime, packing a good book is always a good idea. If you finish it while you're on your trip, just leave it behind for someone else to enjoy.
17. Virtual Private Network (VPN)
If you're worried about staying connected and keeping your data safe while travelling, consider getting a VPN. A VPN will encrypt your data so that anyone else can't access it. This is especially important if you're using public Wi-Fi hotspots.
18. Headphones
Packing a pair of headphones is a great way to enjoy your music or entertainment without disturbing those around you. They're also perfect for blocking out noise on long flights or train rides, or getting lost in your landmark sightseeing.
19. Bug spray
While England isn't known for its mosquitoes, there are still some bugs that can bite. So be prepared by packing bug spray in your bag. It will help keep those pesky bugs away so that you can enjoy your trip, especially if you're planning on being out walking in the evenings, or by one of England's great beaches.
20. Hand sanitiser
You need to pack hand sanitiser as a great way to keep your hands clean and free of germs. It's perfect for when you can't wash your hands and ideal for travel. Be sure to choose a travel-sized option so that it's easy to pack.
21. Portable charger
A portable charger is a must-have for any traveller. It's perfect for keeping your devices charged when you're on the go. They're small, lightweight, and easy to pack. Plus, they can be a lifesaver when you're running low on battery.
22. Passport
Of course, you can't forget your passport! So be sure to pack it in a safe and secure place so don't lose it. It's also good to make copies of your passport if you lose the original.
23. Travel insurance
No matter where you're travelling, it's always a good idea to have travel insurance. It'll help protect you in the case of lost luggage, cancelled flights, or medical emergencies. Be sure to read the fine print so that you know what's covered.
24. A good attitude
Last but not least, don't forget to pack a good attitude! England is an amazing country with plenty to see and do. So no matter what happens during your trip, remember to enjoy yourself and make the most of your time there.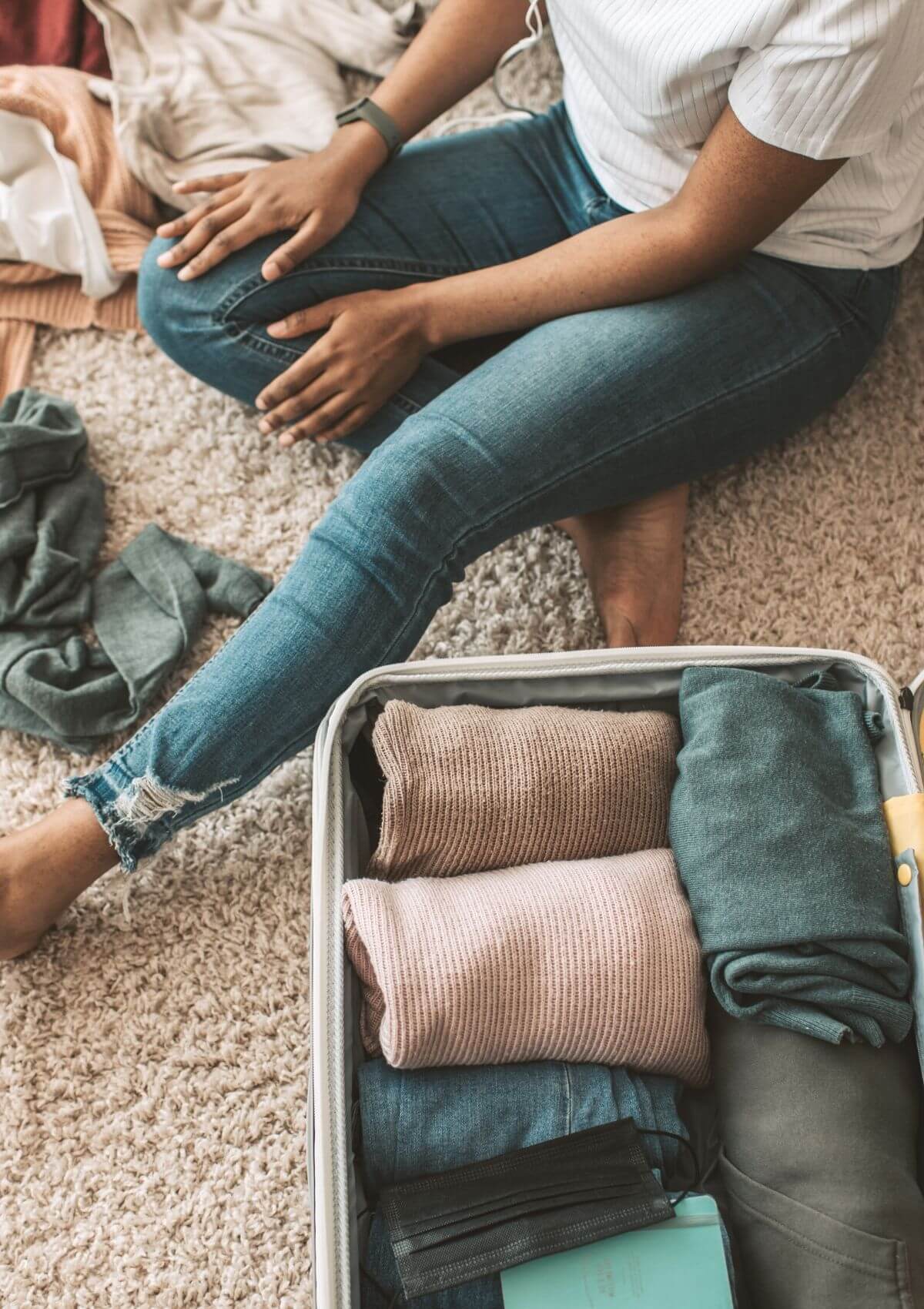 What should you NOT pack for England?
When you're working out what to pack for England, several items should not be included on your England packing checklist:
1. Do not pack unnecessary valuables: The more you bring the more there is to lose!
2. Do not overpack: Overpacking is one of travellers' biggest mistakes. It makes it difficult to move around, but it can also lead to lost or damaged items. Instead, pack only what you need and leave the rest at home.
3. Do not pack illegal drugs: England has strict laws against drugs, and possession of even small amounts can lead to heavy fines or jail time. If you must bring medication, be sure to have a doctor's note.
4. Do not pack weapons: Weapons are not allowed in England, and attempting to bring one into the country can lead to serious legal penalties. If you must bring a weapon for self-defence, be sure to check with the embassy first.
5. Do not pack liquids: It's good to check with your airline or embassy before you pack any liquids. There are restrictions on what types of bottles can be brought into England, so make sure that they're allowed!
6. Do not pack flammable items: Flammable items are not allowed on aeroplanes, so leave them at home when you're packing for your trip.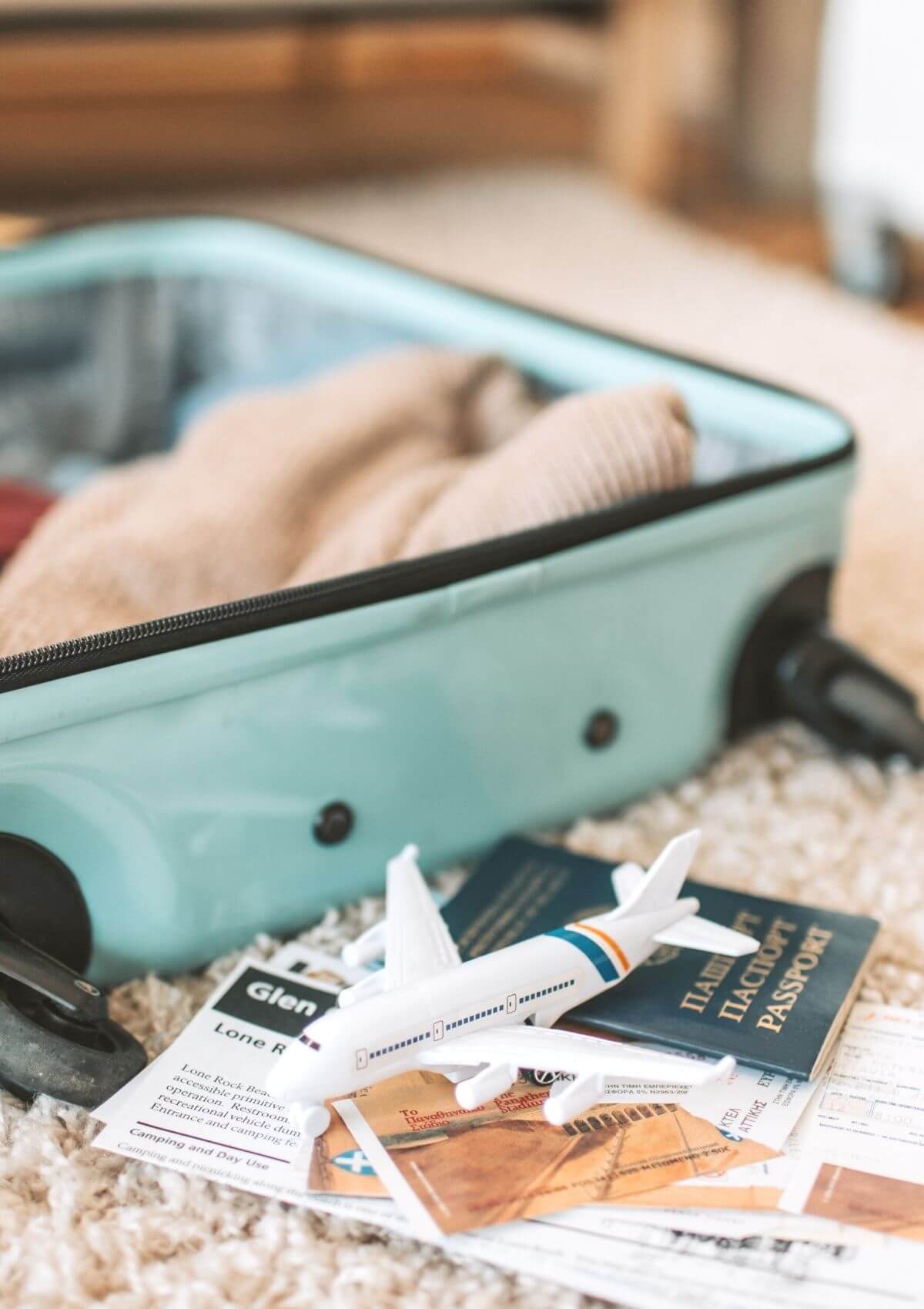 FAQs about packing for England
If you're wondering what to pack for England, check out these FAQ first.
1. What is the climate like in England?
England has a temperate climate with cool summers and mild winters. The average temperature in summer is around 21 degrees Celsius (70 degrees Fahrenheit), and the average winter temperature is 3 degrees Celsius (37 degrees Fahrenheit).
2. When is the best time of year to visit England?
The best time to visit England depends on what you'd like to see and do. For example, spring is a perfect time if you want to see the countryside in all its green glory. On the other hand, autumn or winter may be a better choice if you're more interested in city life. And if you want to go to the beaches, go camping or go walking the South Downs Way, then summer will be best for you.
3. What is the currency in England?
The currency in England is the pound sterling (GBP). 1 GBP is equal to about 1.4635 USD.
4. How do I get around in England?
There are several ways to get around in England, including trains, buses, cars, and taxis. If you're planning on doing a lot of travelling, it may be worth getting a Rail Pass which allows you unlimited travel on trains. When you're packing for England think about how you're going to get around, as this will change what you bring. If you're travelling everywhere by public transport you'll want to bring as little as possible.
5. What are some tips for staying safe in England?
England is generally a safe country, but there are still some areas where high crime rates. So be sure to keep your belongings safe and secure, and avoid walking alone at night. If you're ever feeling unsafe, don't hesitate to call the police or your embassy for help. Here are some safety tips for travelling in England.
6. What should I do if I need medical assistance in England?
If you need medical assistance in England, you can go to a hospital or walk-in clinic. You may also be able to get emergency care from a local pharmacy. Be sure to have your travel insurance information with you if you need to make a claim.
Packing for England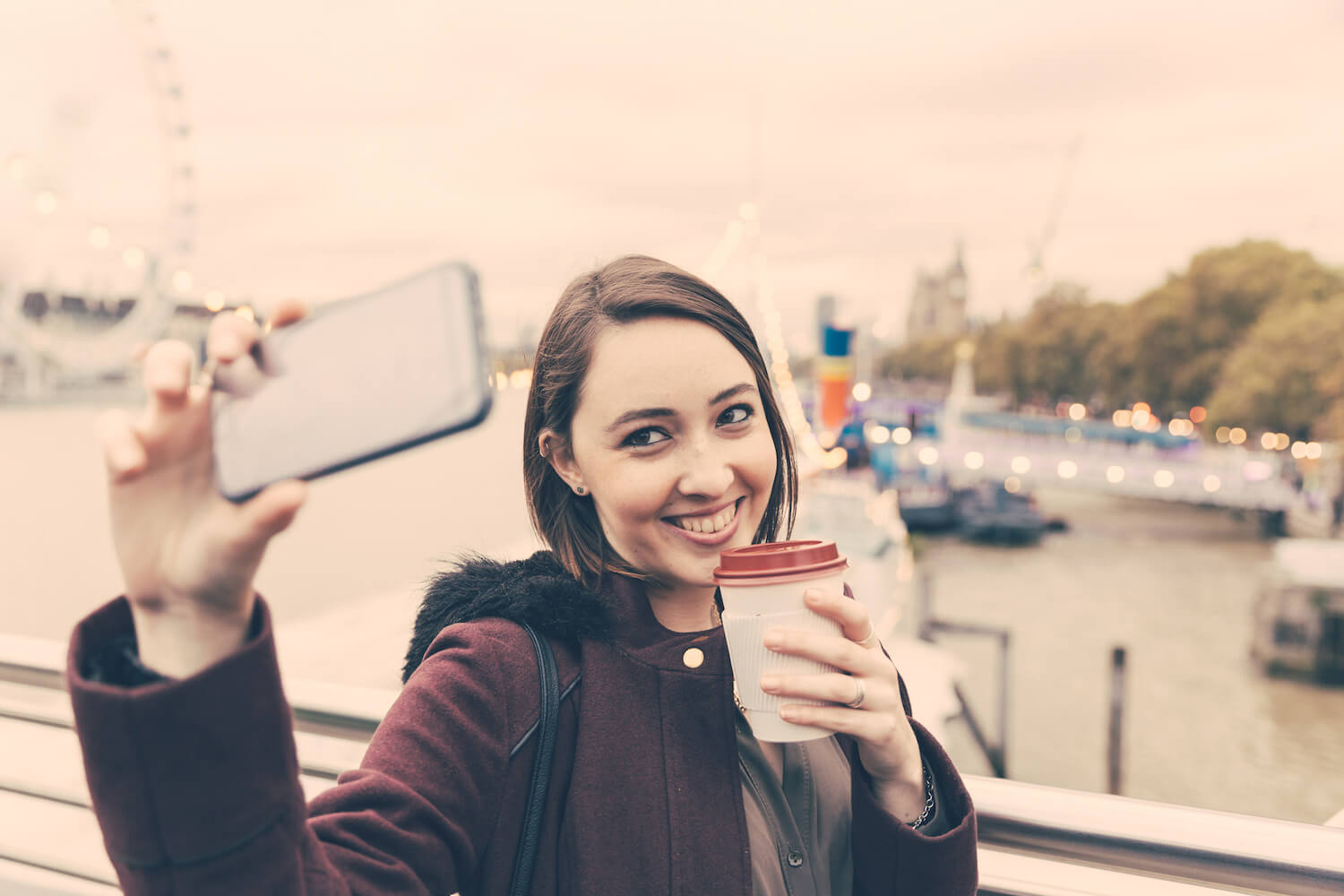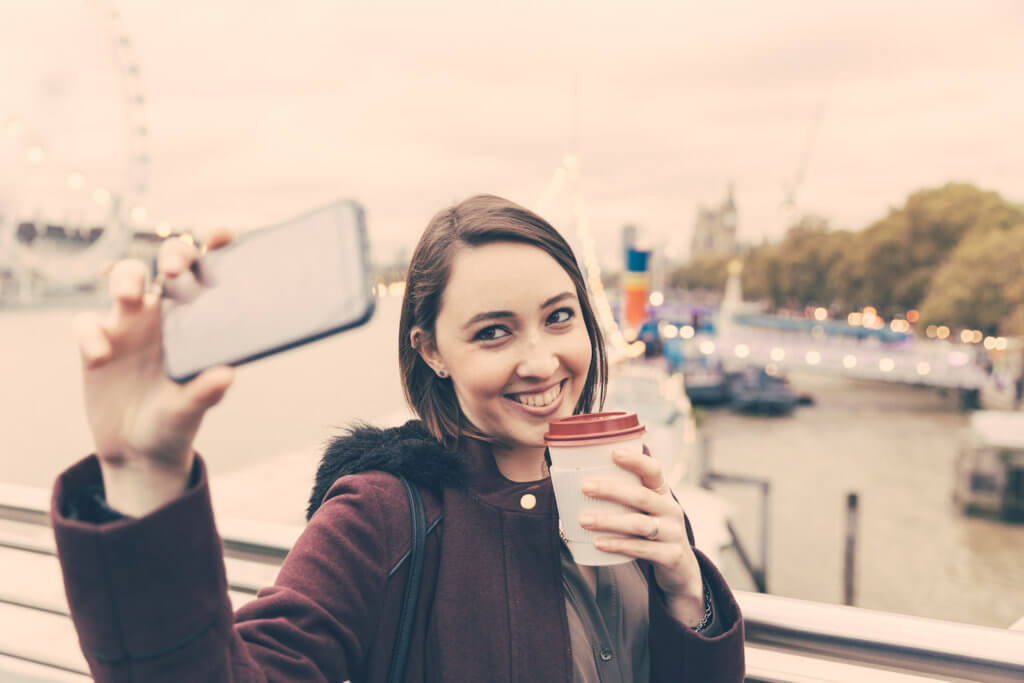 Packing for England can be a challenge, but you'll be sure to have a great trip if you follow these tips. Pack light, bring only what you need, and leave the rest at home. And remember, if you're ever unsure about something, it's always best to check with the embassy or your airline before packing it in your suitcase.
Safe travels!
---