The dramatic cliffs, our cute colourful beach huts, and our beautiful jagged coastline – there's a lot to love the beaches in south England for.
There are a few beaches in south England that just stand out that little bit more for me though, and so I wanted to introduce you to them here. You can see this as a south England beach to do list, and as a way of narrowing down the amazing coastline to enjoy in the seaside towns in England.
1. Southsea Beach
Southsea Beach will always have a special place in my heart. It's the first place I made home after travelling the world for over three years. I remember when I first moved here and I used to just go and sit and look out to sea, well, to the Isle of Wight a mile away.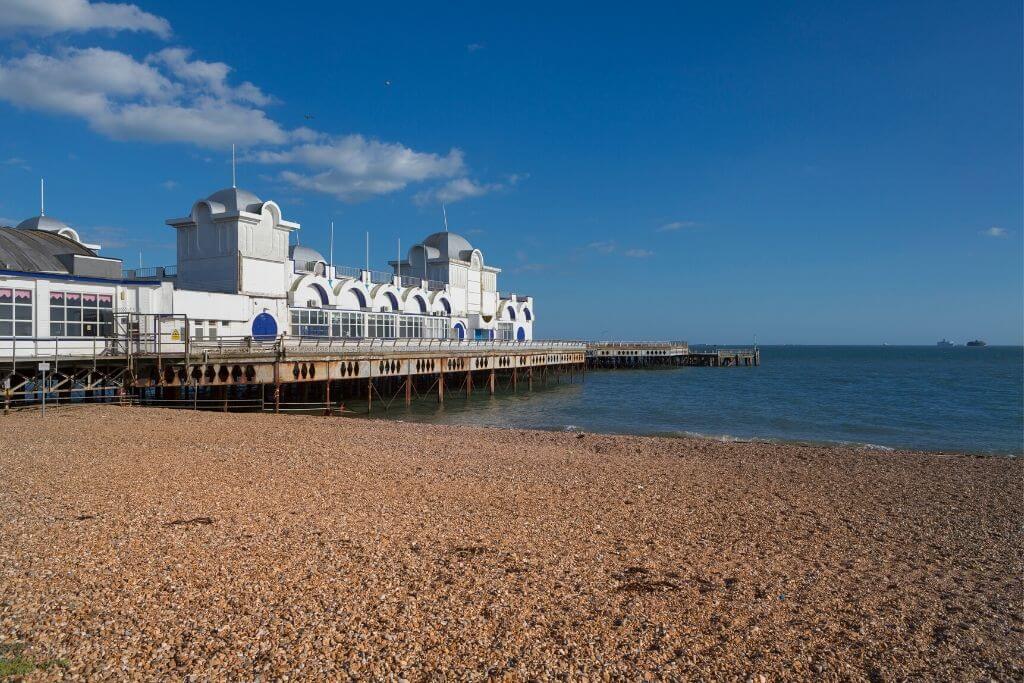 Southsea Beach is really long and wide, meaning that even when you see those busy beach photos of Bournemouth and Brighton, there'll still be loads of space here.
It's a shingle beach, so obviously you won't get covered in sand which is great but it does mean you have to wear some sort of shoes or your feet will hurt.
I recommend Southsea Beach Cafe for brunch, walking the length any time of year to see the best of England, and if you can, cycle that cycle path all the way to Old Portsmouth.
---
READ MORE
Your Itinerary for a Day in Portsmouth
---
2. Sennen Cove, Cornwall
When I was a child we used to stay in this 'upside-down house' near Sennen. I loved that house – the bedrooms were on the ground floor, and the kitchen and lounge upstairs. I remember thinking it was so cool.
Anyway, we used to go to Sennen Cove and obviously, then, I didn't realise how beautiful it was. But we do have lots of happy memories of summers on that beach.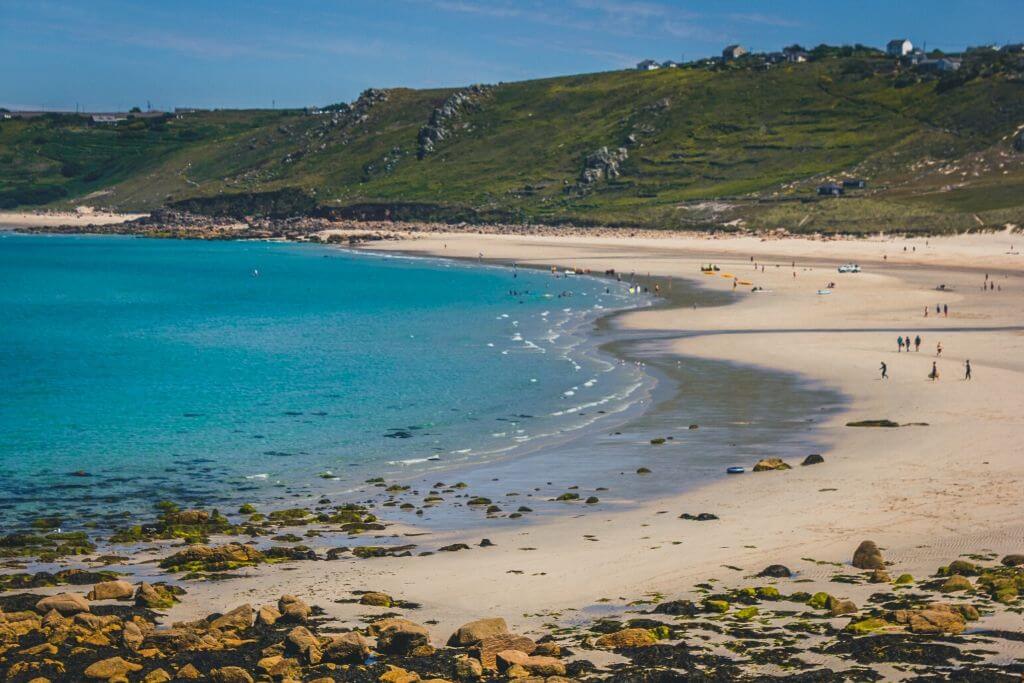 The small coastal village is pretty popular now, thanks to how pretty it is. I'd recommend heading there slightly out of season for less crowds and the beach to yourselves.
3. Fistral Beach, Newquay, Cornwall
On the aforementioned children's holidays we also used to go to Newquay, but this makes my list of special beaches in the south of England thanks to the teenage years.
I know they're trying to stop this as of this summer, but Newquay used to be really popular for teenage holidays. You'd rent a caravan and go partying in the town – had some GREAT summers there.
I've even slept on this beach in a sleeping bag – woken up my seagulls pecking at our faces.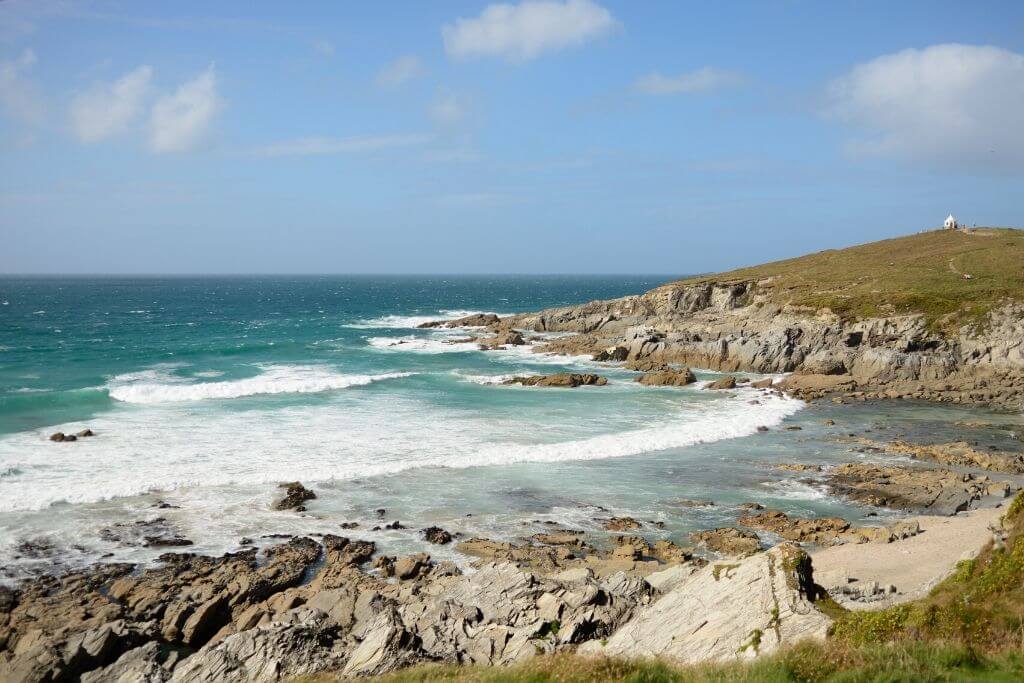 I'd like to go back again to see the unique shops, maybe stay at a spa, and walk along the sand dunes. Life's so much better when it doesn't revolve around nightclubs and bars. There's so many activities to do in Newquay as well, it'd be great to go back.
4. Shanklin, Isle of Wight
The Isle of Wight makes for a great day out – there's so much to do there. I was genuinely amazed the first time I saw Shanklin Beach though. Wide, long, beautiful and it goes into the shallow sea too.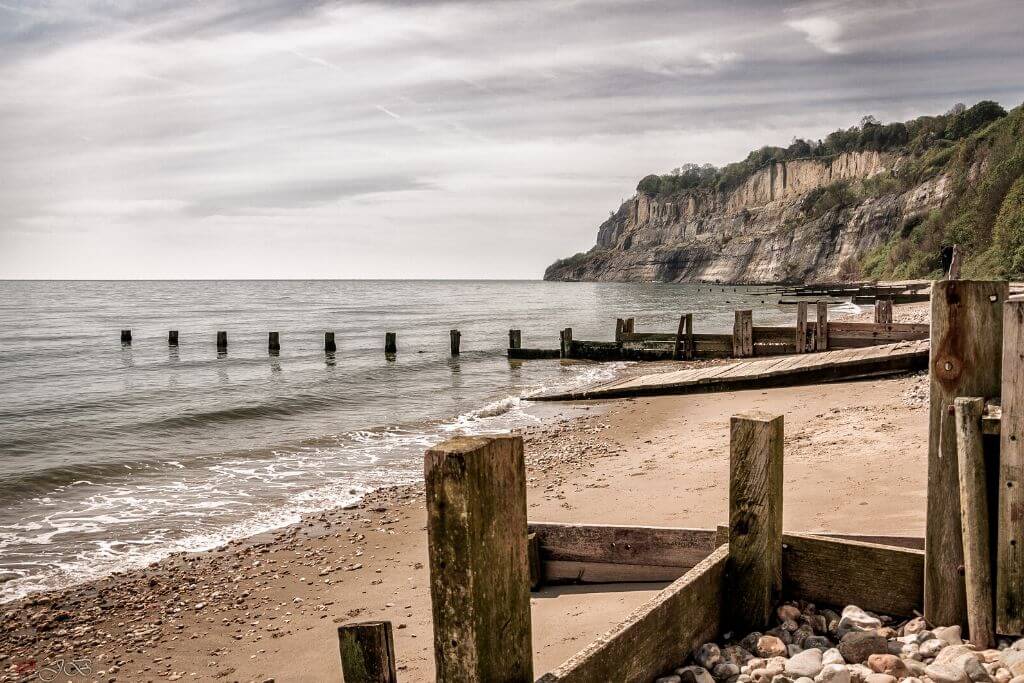 Spend the day on Shanklin Beach and you can enjoy a day at the seaside olde England style. You'll need a bucket and spade, some money for beachside fish and chips and a good book. Shanklin is a beautiful sandy beach, and if you squint, you could be in the Caribbean, or maybe Greece, or, even better – in England on the Isle of Wight.
5. West Wittering, Chichester
West Wittering Beach in West Sussex is an absolute STUNNER. It's a real gem in the beautiful places to visit in Chichester Harbour.
Another beach I couldn't believe was in England when I saw it. Seriously – white sands, big sand dunes, and a long, shallow sea shore.
All I wanted to do for my last birthday was cycle here with my boyfriend and stay for the day, and that's what we did. It was fab!
If you get peckish, and you haven't taken a good old English picnic, then I can strongly recommend going to Drifters in East Wittering. Food is fab and it's just off the beach. West Wittering makes for a great day out from Portsmouth for all the family.
READ MORE: How to Have the Best Day Trip to Chichester
6. Hayling Island
BLUE FLAG BEACH: Hayling Island Beachlands has a Blue Flag award, and the season runs from 15th May to 30th September.
If you want to walk around Hayling Island you can get a better idea of the different vibes in such a small space, but the best beaches are in the south, the south east to be precise.
Best beaches in South England
I hope that's opened your eyes to some of the best beaches on the south coast, beyond Brighton and Bournemouth. And let us know if you make it to any of them – love to hear your stories!
How about the beach on Hayling Island too?!
---
PIN THE BEST BEACHES IN SOUTH ENGLAND FOR LATER