8 Best Activities for a Day Out in Newquay
There's so much to do for a fun day out in Newquay. Let us take you through our top tips to make the most of this awesome Cornish town.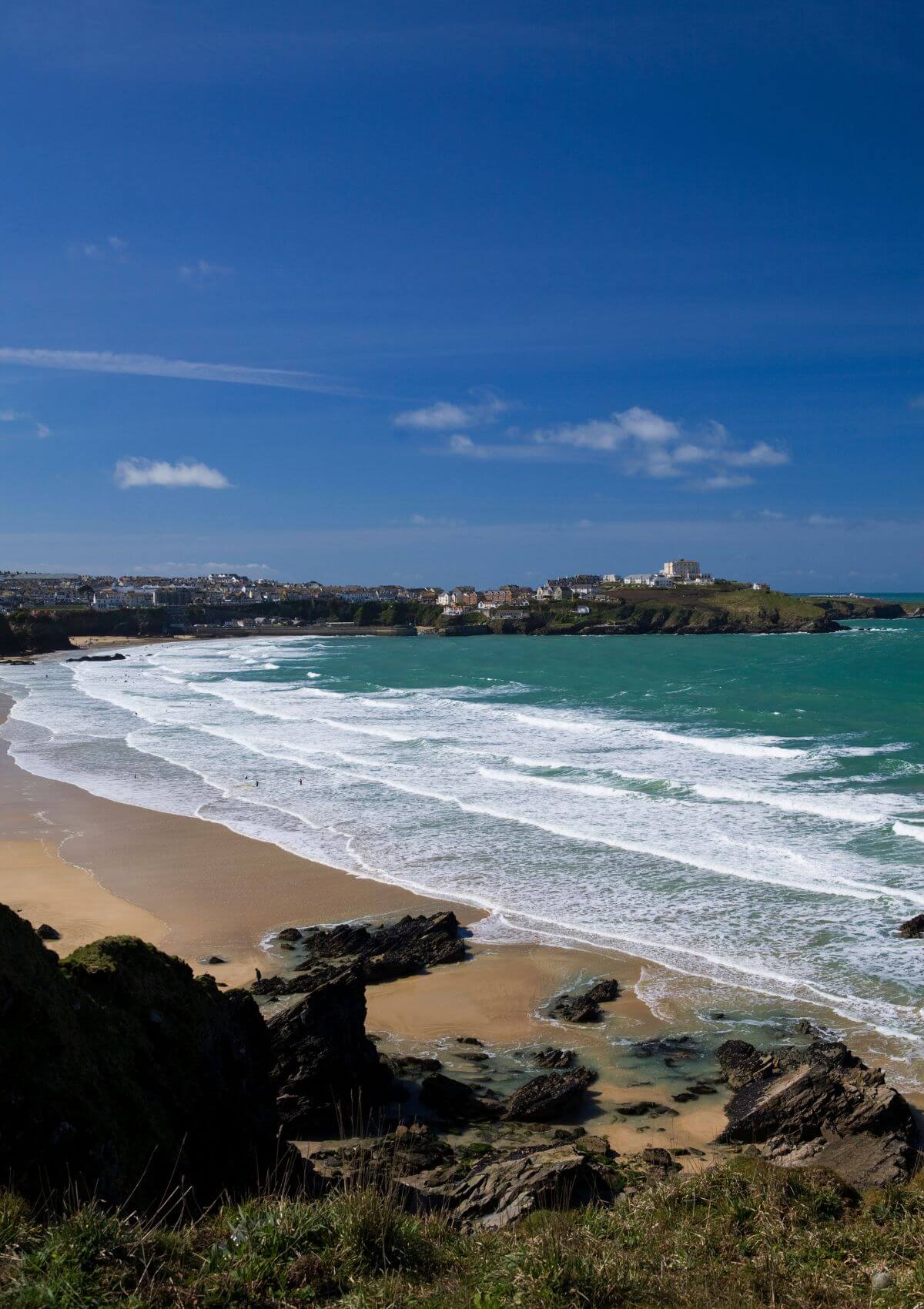 Nestled on the beautiful North Atlantic coast in Cornwall, Newquay is a quaint seaside spot with a lot to offer. This charming English town was even recently voted in the Which? Holiday Survey as 'One of the Nation's Favourite Seaside Towns'. Unsurprisingly, this is one of the most sought-after seaside destinations in Britain.
Every year thousands of people enjoy a day out in Newquay, to explore the stunning coastline and soak up those super cool surfer vibes. Newquay attracts a lot of UK visitors, as well as international travellers looking to discover what the beautiful British coasts have to offer. There are many things to enjoy about this unique place, so, let's take a look at our favourite things to do in Newquay for a day out.
And if you want to spend longer than a day in Newquay, we've recommended some great Newquay cottages down below.
8 Ways to Have the Best Day Out in Newquay
Here are the top spots we think you should explore for an awesome Newquay day out.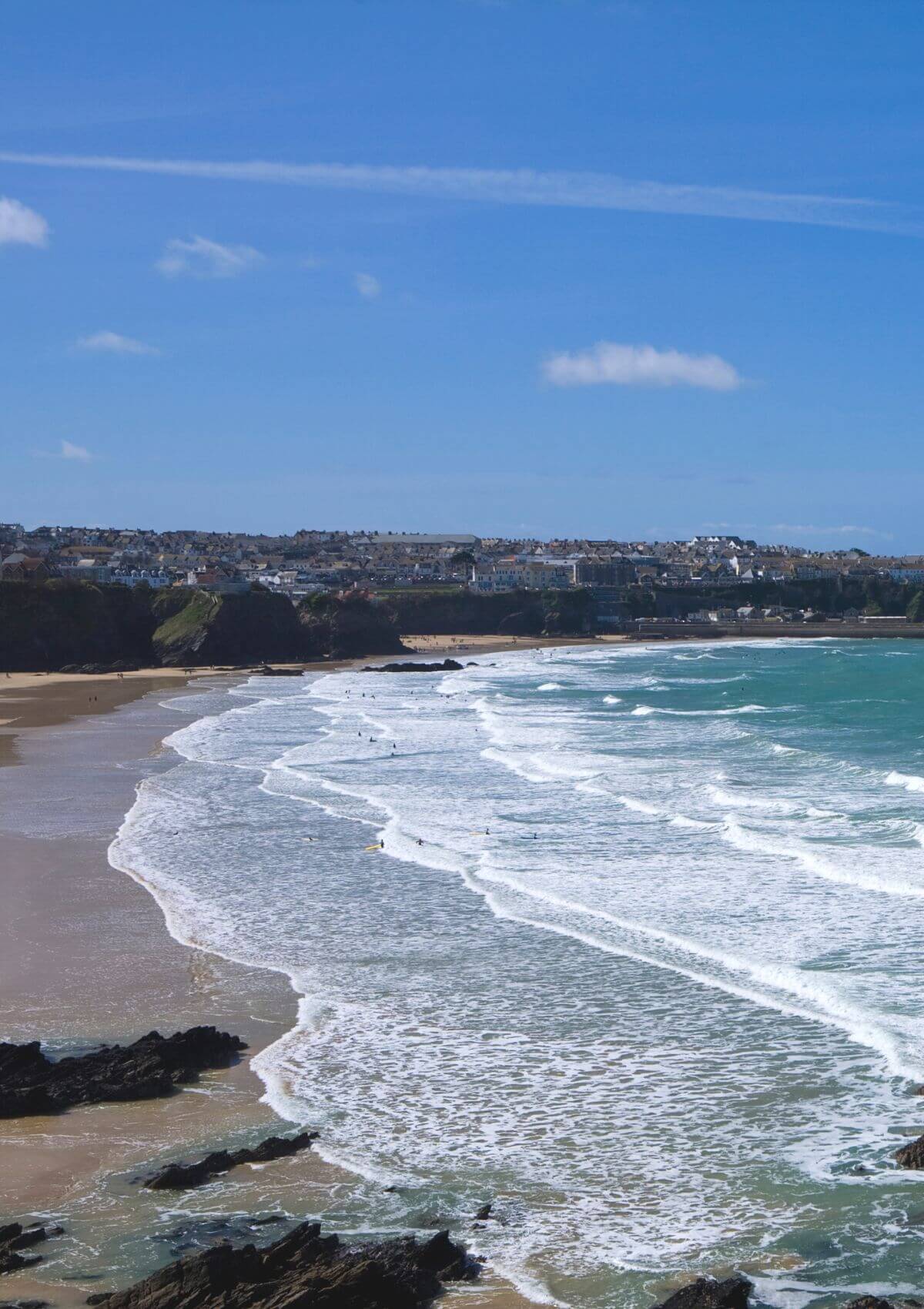 1. Relax on the beautiful beaches

Like in any coastal town, one of the top things to do in Newquay is to head to the beach. Fortunately, Newquay is home to eleven beautiful sandy beaches. Wherever you're staying in the area, chances are there will be a really stunning beach just a little way from you. Beautiful sands galore.
There are four beaches in Newquay Town.
1. Tolcarne Beach
2. Towan Beach
3. Great Western
4. The Harbour
And then another 7 Newquay beaches just a short walk away.
5. Fistral Beach
6. Lusty Glaze
7. Watergate Bay
8. Whipsiderry
9. Crantock
10. Porth Beach
11. Polly Joke
For the young and young at heart, there are many fascinating rock pools to explore around the beaches. Great for entertaining the kids with just a bucket to buy.
However, if you have an adventurous spirit, head over to the Quiksilver Surf School and try surfing at the famous Fistral Beach – a world-favourite surfing hotbed that attracts amateur and professional surfers from all corners of the planet. The waves are waiting for you!
2. Meet a furry friend

If you're an animal lover, then DairyLand Farm Park is the place for you for a Newquay day out!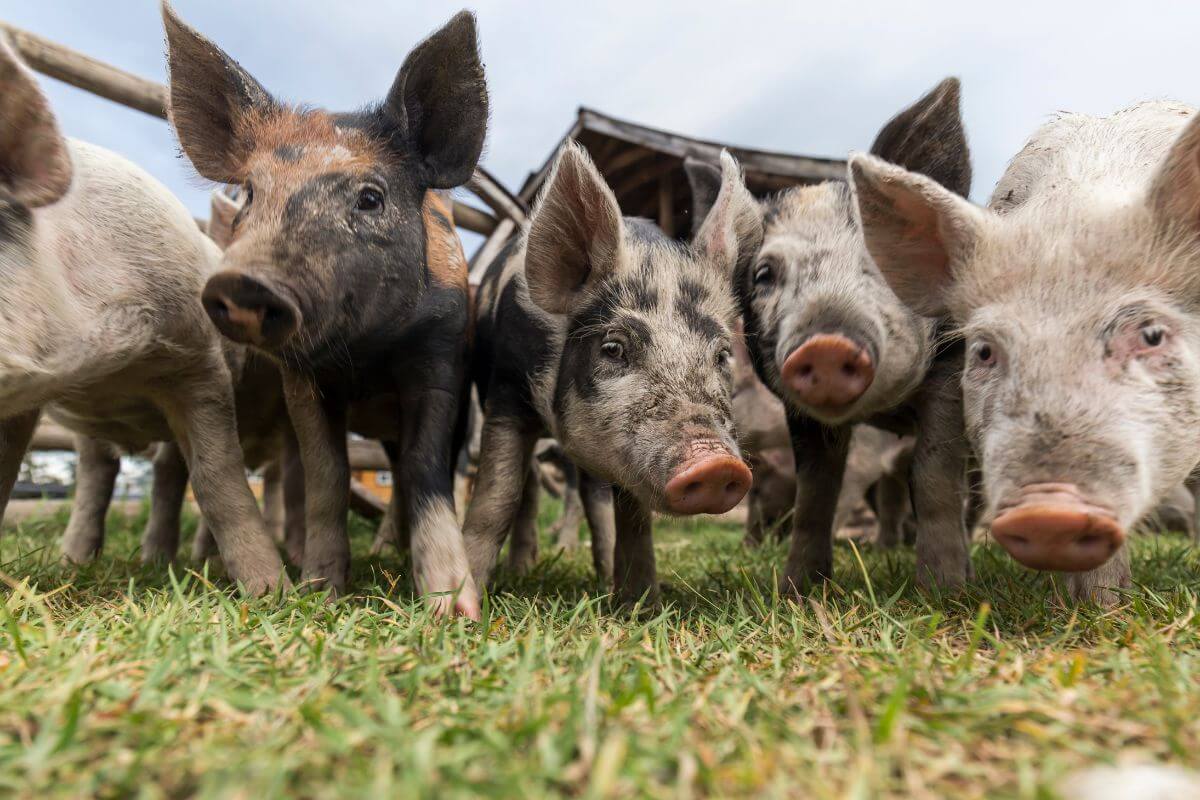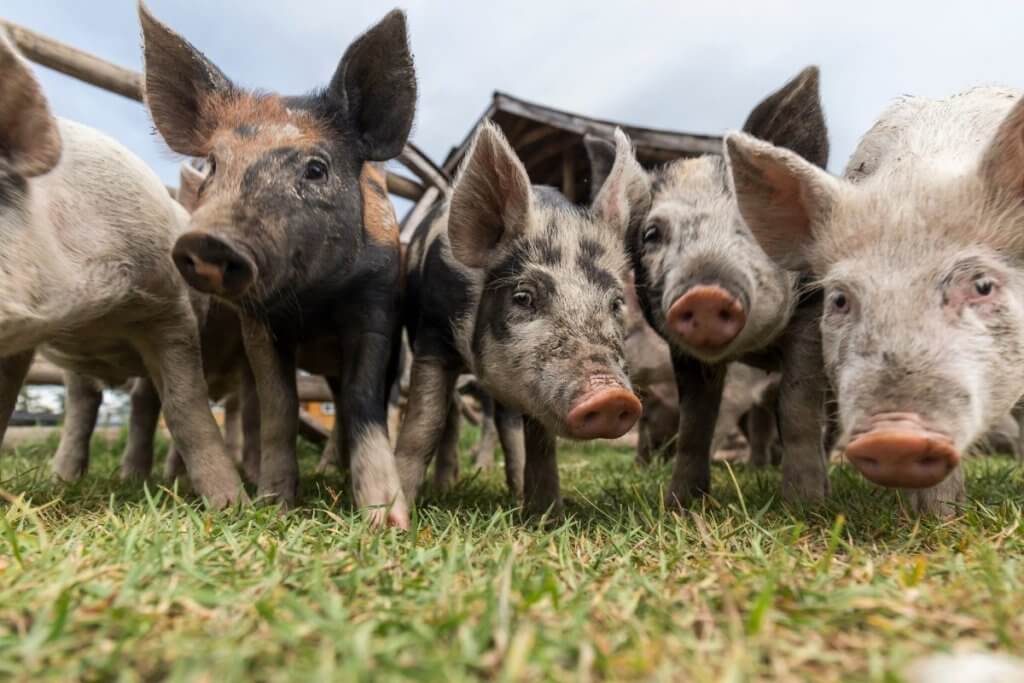 Just a ten-minute drive from the centre of Newquay, this family-friendly spot is the perfect day out for kids as it offers visitors the chance to interact with sweet farm animals, such as rabbits and ponies. It's also home to exotic creatures like meerkats, who are a truly big attraction to those who visit the farm park! There's also an adventure playground at DairyLand with a go-cart track, tractor rides, and a huge undercover play area with slides, pools and climbing nets.
For history buffs, there's also the Cornish Heritage Centre where you can get a closer look at how people used to live back in the day.
READ MORE: How to Have a Great Day Out in Truro
3. Join a photography course
How about doing a photography course in Newquay to sharpen up your camera skills?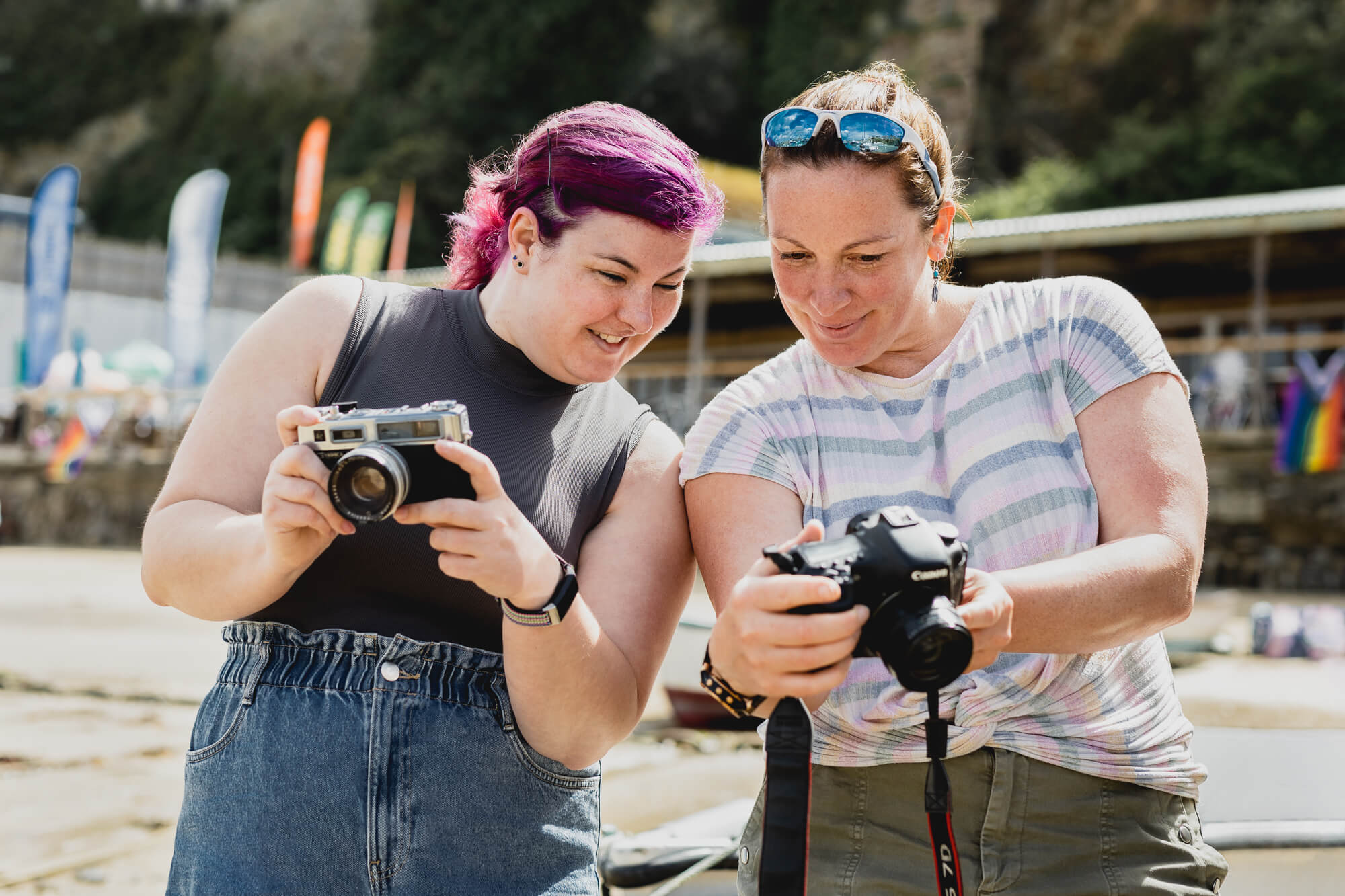 Paul David Smith runs photography courses and experience days across Newquay for you to join. He's worked as a photographer since 2008 and can definitely help you to get that shot just how you want it. Check out his listings for the full range – including deep sea diving, macro, wildlife, 1-2-1, and even surf photography.
This is a great way to enjoy a day out in Newquay, and have some interesting photos to show for it!
4. Explore underwater life
In the heart of town on Towan Beach, you'll find the fascinating Newquay Blue Reef Aquarium. This is the perfect stop for all ages and visitors can check out a diverse variety of local and tropical species of marine life. As one of the major aquariums in the UK, there's anything from giant crabs to incredible sharks.
Best part is, you can just go and relax on the beach afterwards!
5. Meet a pirate!
Pirate's Quest Adventure Golf is a brand new addition to Newquay, and it's a load of fun for all the family. Discover your inner buccaneer as you play mini-golf on this fun pirate course.
6. Go on a kayaking adventure

With Epic Kayaking Adventures, you can discover the hidden gems on this stunning coastline with a two-hour tour. The best part of the tour is the Gazzle's caves which used to be used by pirates! Now the caves are home to some amazing wildlife, and if you're lucky you may even get to say hello to some curious seals as you kayak by.
See, lots to do on a fun day out in Newquay!
7. Go shopping in Newquay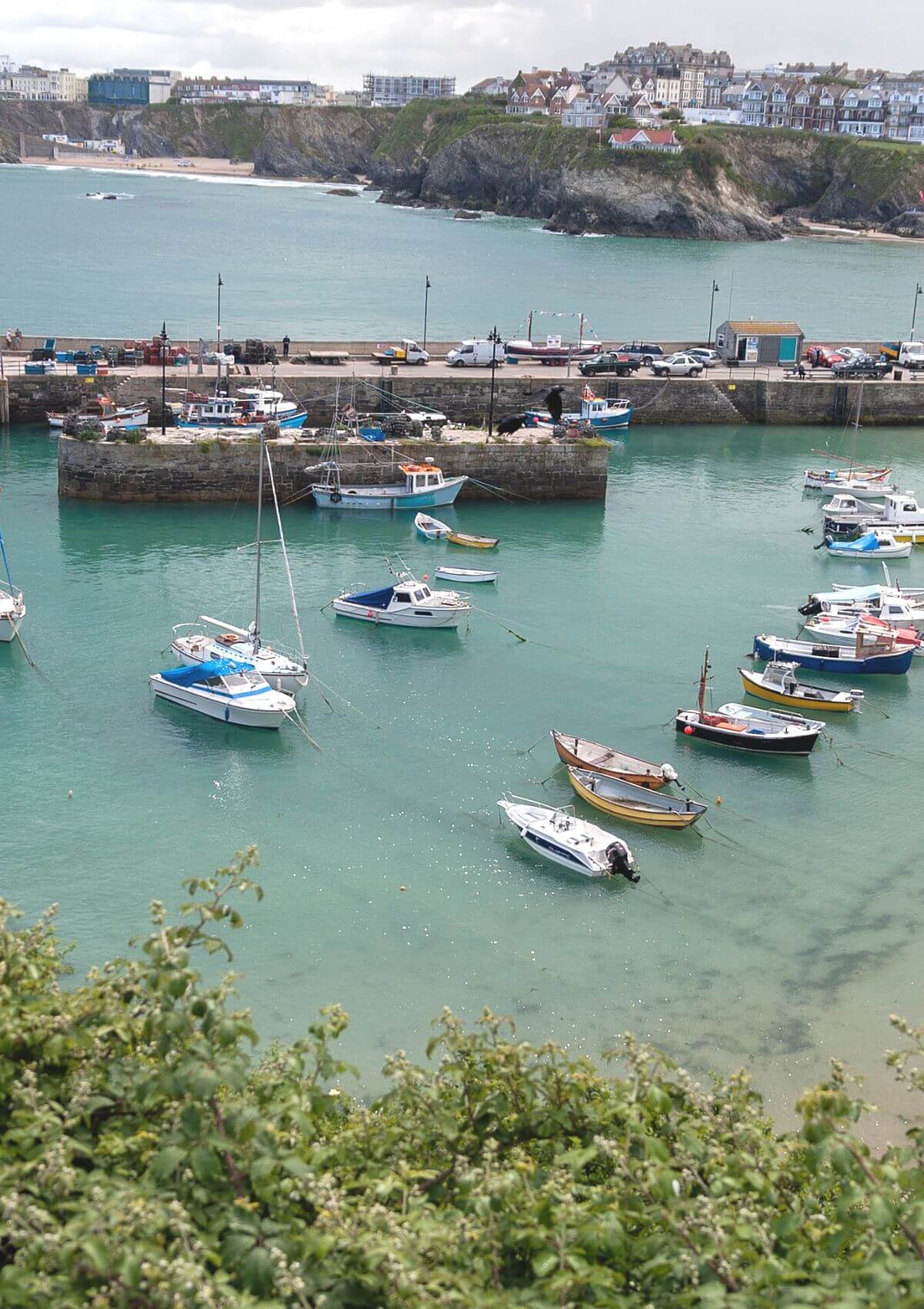 Newquay High Street winds through the town and gives you lots of opportunities to pick up some new threads to complete that Cornwall surfer look. Shops like Tide + Seek, Fat Face and Smile Surf Shop offer the perfect spot to update your wardrobe. While The Cornish Sweet Shop, Fat Willy's and By The Sea Jewellery are must visits for the true Newquay experience.
Oh and make sure to visit The Old Counting House Newquay for all your Cornwall souvenir needs.
8. Eat your way round the town
To top off a magical day at the beach in Newquay, and around the shops, there's nothing better than some good food. Newquay is home to a broad range of amazing beachside restaurants to suit different tastes and budgets. Whether you want a quick sandwich or a fine-dining meal, there are some great places to choose from. Try Bush Pepper for amazing brunches, the Beachcomber Restaurant to celebrate something special and The Fish House Fistral for amazing seafood.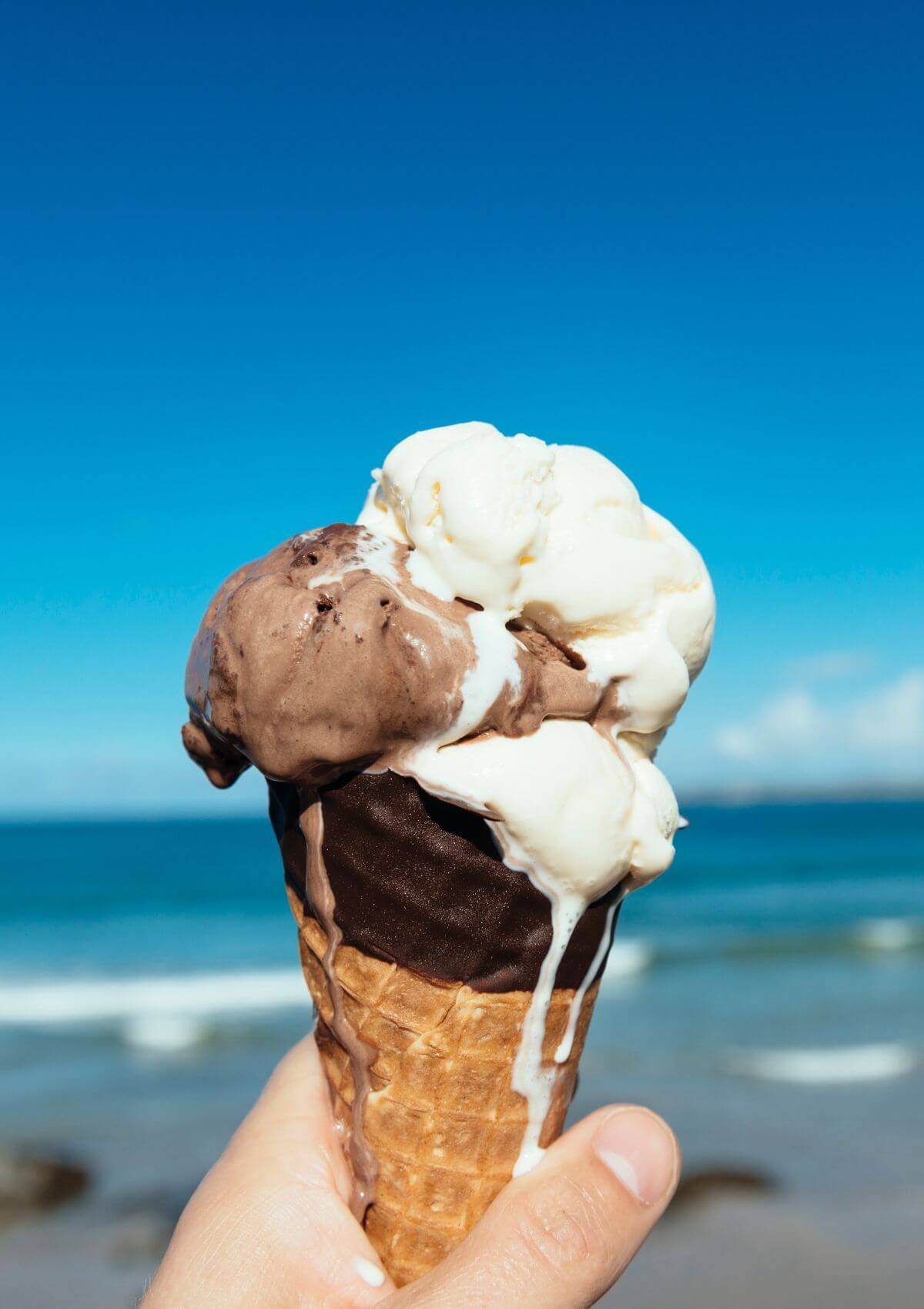 Many of the restaurants, bars, and eateries in the area have impressive coastal views, so you can enjoy a delicious meal while soaking up a beautiful sunset or gazing at the sea!
Day out in Newquay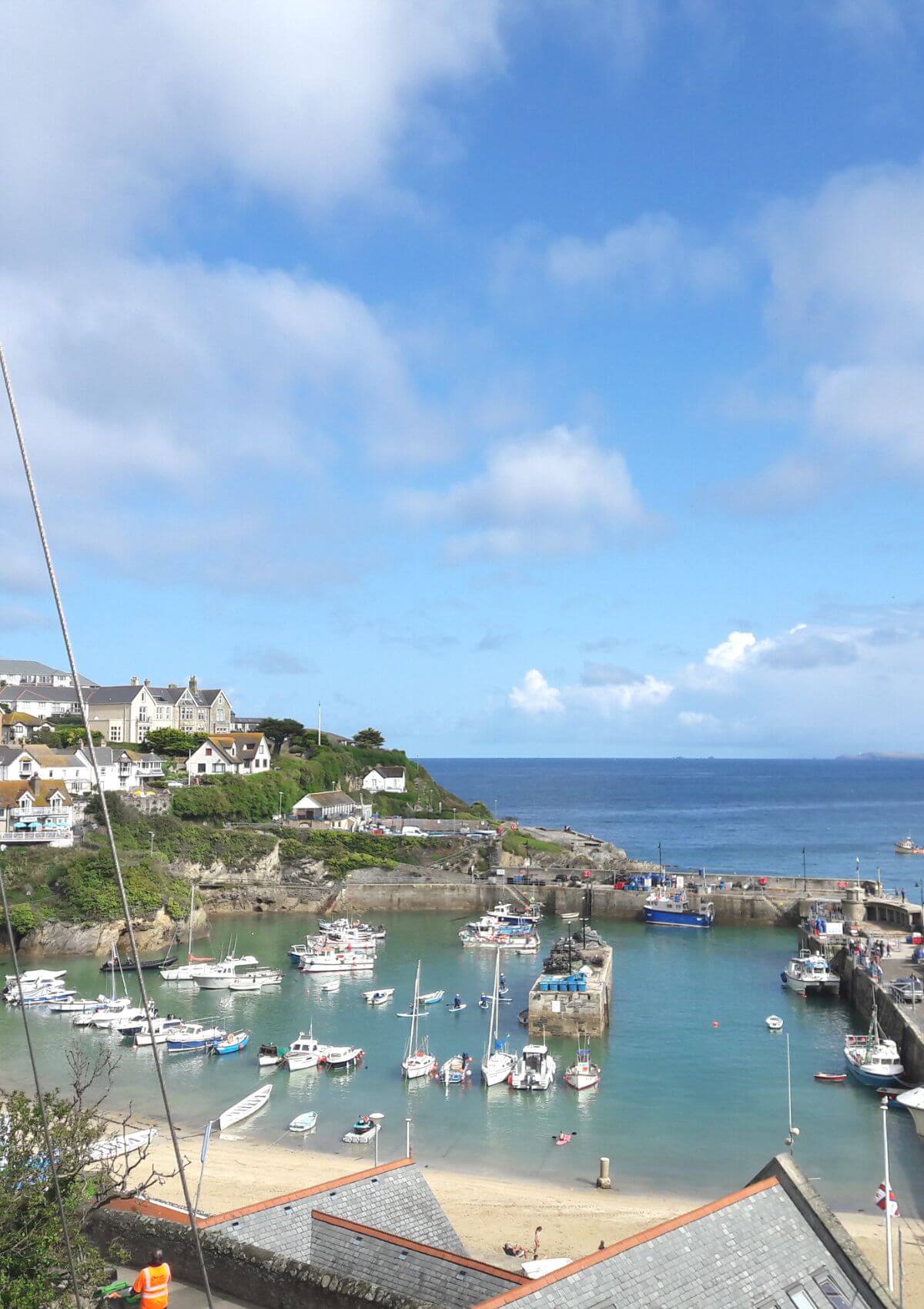 There are lots of fun Newquay activities to fill your day out in this wonderful Cornish town. And if all you want to do is beach, sleep and eat, then it's the perfect place for that, too!
Check out this great things to do in Newquay guide for more.
Where to stay in Newquay
If you want to stay longer in the town, we've picked our top cottages below. If you want to stay longer in the town, we've picked our top cottages in Newquay below. Or if you just want to do a day trip to Newquay, from somewhere else in the county, you can check out all cottages in Cornwall with Aspects Holidays here.
22 Zenith, Porth, Newquay
22 Zenith has an insane view over Newquay.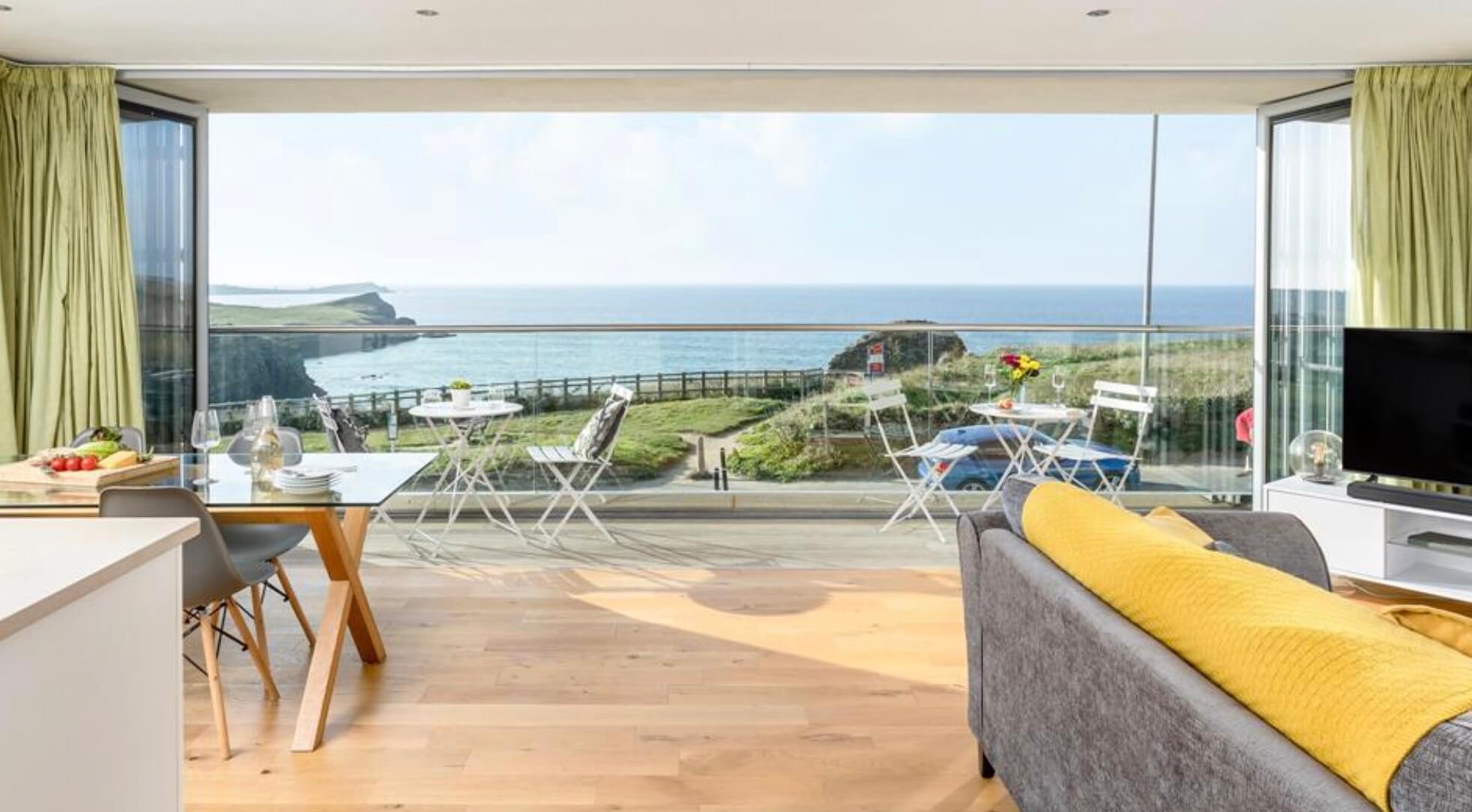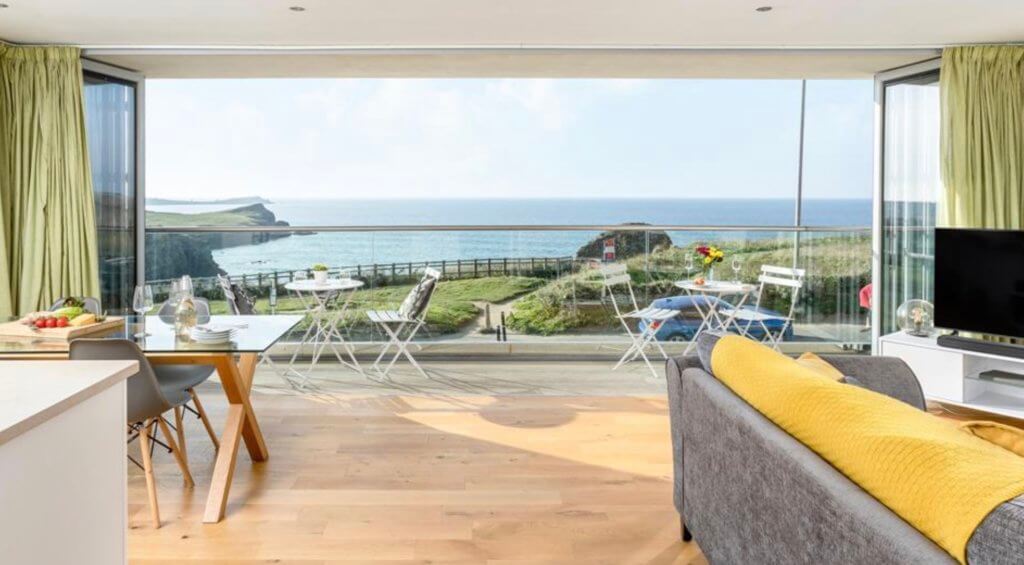 The views from the open plan living area and balcony, are an absolute picture of perfect on a glorious sunny day. Sleeping up to four guests you can stroll down the hill onto Porth Beach and spend the day. Stretch your legs with a walk along the coastal path to nearby Watergate Bay, or take a day trip up the coast, with delightful coves, beaches, and coast paths to be discovered.
You'll get parking, two bedrooms, and it's suitable for up to four people.
Jubilee House, Newquay
This lovely town house benefits from a fabulous central location just minutes from Newquay beach. Based over three floors with a cosy living space complete with an open fire, Jubilee House makes for a perfect escape at any time of year.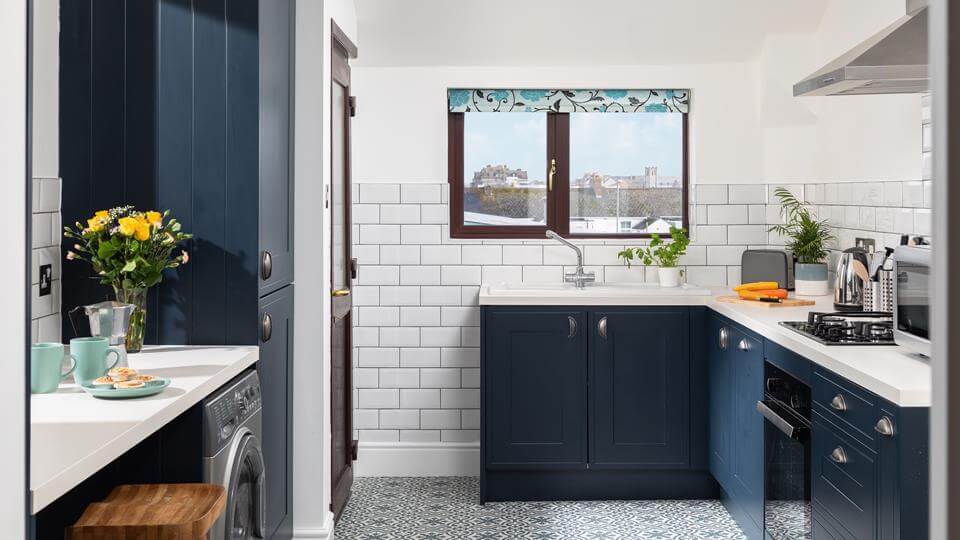 You can enjoy the views of the coast from the top snug room and have all the amenities you could need within walking distance. It's the perfect choice for a family of four looking for a home from home in the heart of Newquay.
Saltwater Penthouse, Newquay
In one of Newquay's most sought after locations on the Pentire Peninsula and boasting spectacular views towards Fistral Beach and the coast beyond, Saltwater Penthouse is a super stylish holiday home. With beautiful furnishings, fixtures and fittings, everything has been thought of to ensure your stay is perfect, not least the hot tub on the balcony overlooking the sea!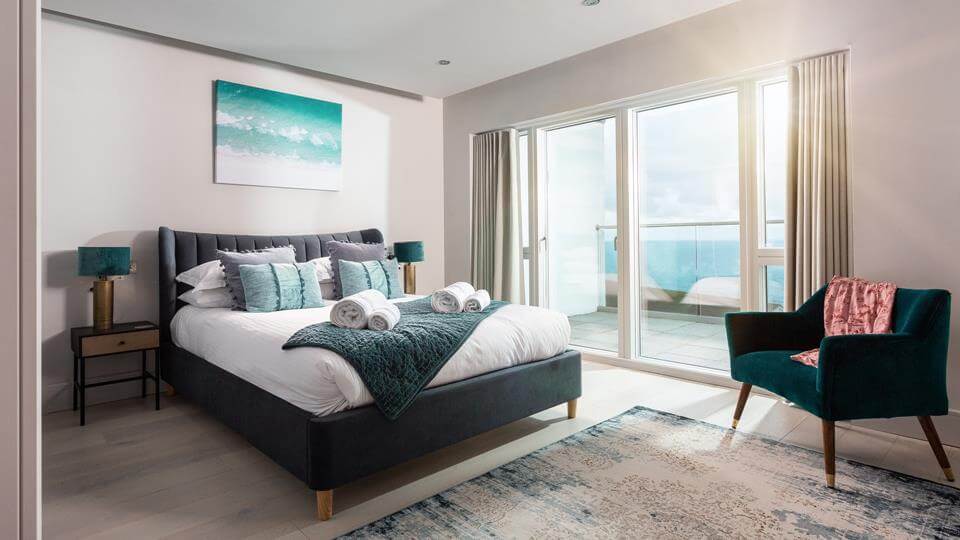 Watch the summer sun set from the comforting bubbles and let your everyday worries drift away in the breeze.
Can you imagine staying a place as wonderful as that? Yes please!
---