Surfing in England offers a unique experience with some great and consistent waves. With an excellent variety of surf spots to choose from around the UK, England is home to some of the very best. Ranging from beginner-friendly breaks to challenging world-class waves, if you're looking for the best surfing in England, you've come to the right place.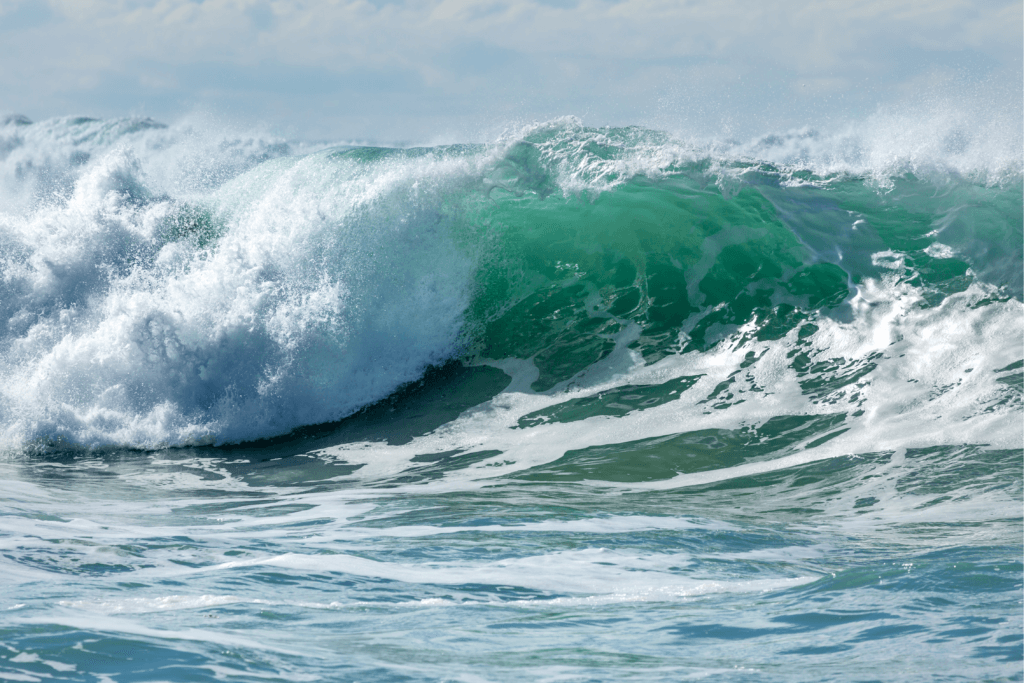 Wave seekers will find more than a few great places for the best surfing in England, and here we're rounding up our favourites. Our list contains some of the best surfing in the UK, never mind England! So if you're longing to get your surfing fix while still on English shores, don't fret; we're listing them all here.
England is also home to some of the best beaches in the UK, and if you haven't checked out our list of glorious white sand beaches in England then some of these are an absolute MUST! If you're less into sunbathing and more keen to don a wetsuit and head out to the surf, this is the list you need.
Whether you're looking for a day trip or a longer holiday, there is something for everyone to enjoy. Here's our list of the best surfing in England…
8 Beaches to Visit for the Best Surfing in England
Where to find England's best surf spots.
1. Fistral Beach, Cornwall
Let's just get it out in the open… Cornwall will feature heavily on this list! It's a beautiful part of the country due to its gorgeous weather and beaches, and a popular holiday spot for many each year. Luckily, it has more than a few great surf spots to check out, and this is one of the best surfing beaches Cornwall has to offer.
Fistral Beach can be found in the town of Newquay, and offers some of the best waves in England. Thanks to its spectacular bay and consistent swell, it's a great spot for surfing in England.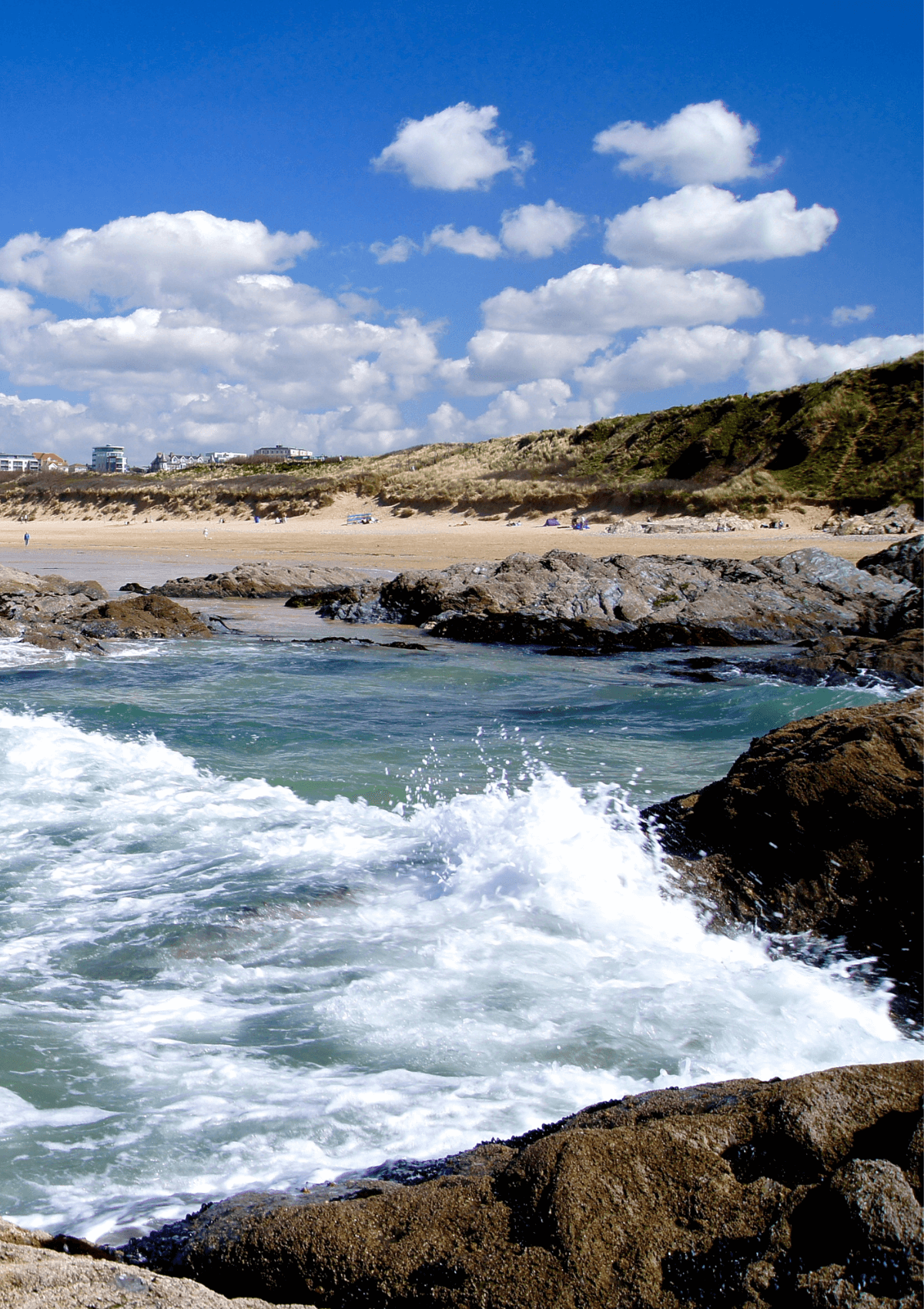 It boasts some great conditions for beginners who have never picked up a board before, but even experienced surfers can find something challenging among its range of swells and reefs. Fistral hosts some of the country's biggest surfing competitions every year, drawing in professionals from all over the world. Whether you are a novice or an expert surfer, this place offers some of the best surfing in England and it definitely won't disappoint.
2. Croyde Bay, Devon
In Devon, Croyde Bay is an absolute gem of a surf spot. This is one of England's most popular surfing beaches, and while it's an excellent place for experienced board riders, it also offers great surfing in the UK for beginners.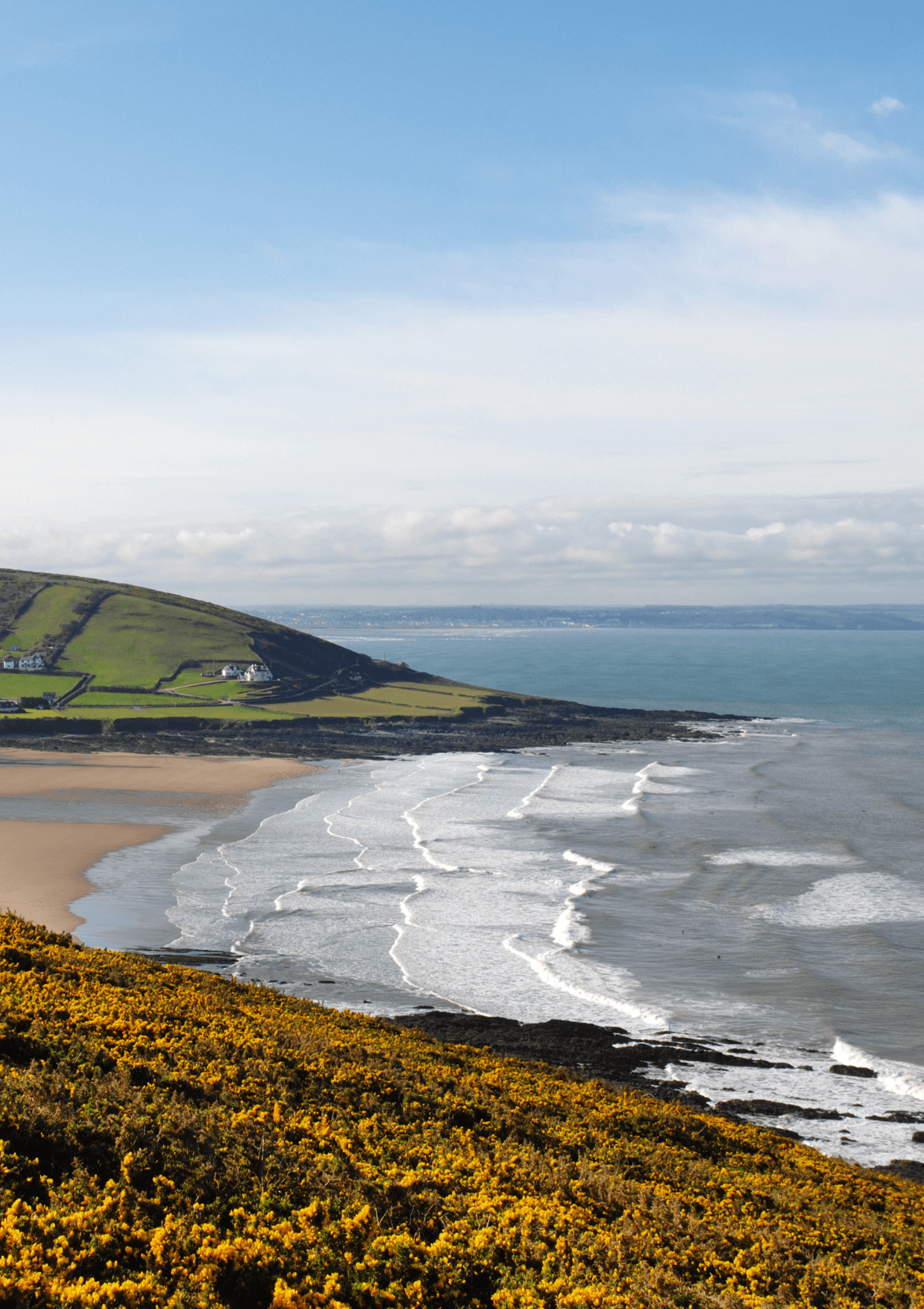 It's known for its consistent swells and low-tide conditions, making it perfect for practicing new tricks. If you're looking for a place to practice your surfing skills after a long time away from the board, Croyde Bay is the perfect spot for you! Devon is a beautiful part of the country, and it's a bonus that it offers some of the best surfing in England.
It's unlikely you'll tire of the surfing here, but if you need a break you can also check out the best spots for paddleboarding in Devon here.
3. Polzeath, Cornwall
Back to Cornwall we go! And Polzeath is one of the best family beaches in Cornwall so it's an excellent choice if you want a spot of surfing while also taking the kids on holiday to a beautiful sandy beach.
The beach at Polzeath is filled with surf lesson stands and information from surf schools, plus its waves tend to be fairly calm so it's an excellent place to learn the ropes if you're a beginner. Join one of the many lessons or courses on offer in the area and come away from your trip with some solid progress on the board. You can head out to surf the waves while the family jump over the breakers near the shore. It's a really great day out in Cornwall for everyone.
4. Saltburn-by-the-Sea, North East England
Surfing in England isn't exclusively Cornwall-based! If you're looking for the best surfing North West England has to offer, Saltburn-by-the-Sea is definitely one of the best surf spots on the east coast.
It's a paradise for budding boarders, as it's still a little-known surf spot that tends to fly under the radar, with great waves at the right time of year.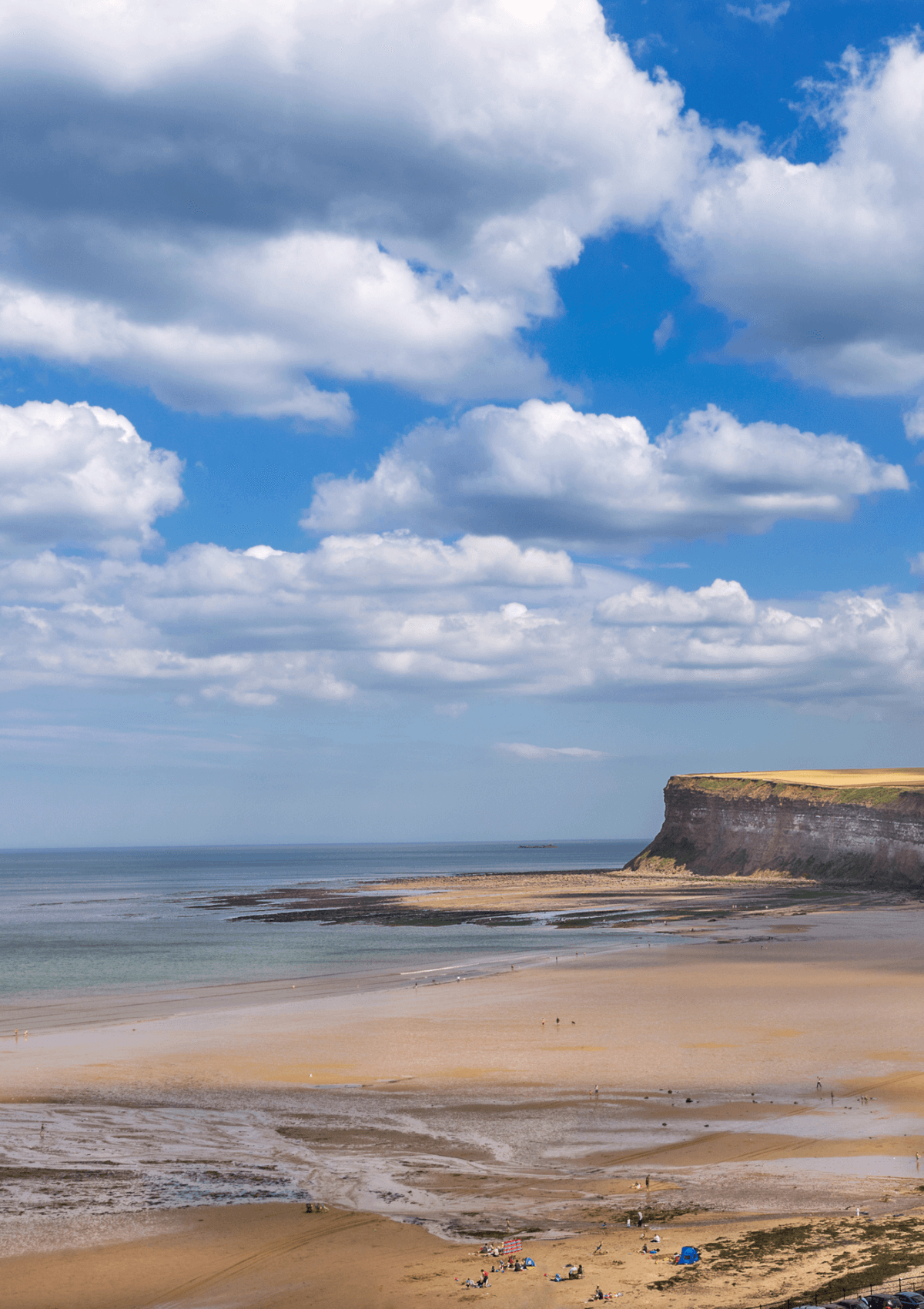 If you're looking to get your feet wet on a day out, Saltburn-by-the-Sea is a great northern spot offering more than the occasional moody gray sky, but making up for it with some excellent waves as strong winds drive clean lines toward the shore. Saltburn is one of the few places where you can be sure of some brilliant waves year-round, so it's definitely a contender for some of the best surfing in England.
READ MORE: The Best Beaches in Northumberland
5. Porthleven, Cornwall
Another classic Cornwall must-surf if you're on the lookout for waves in the south west of England. Porthleven is an excellent surfing spot in Cornwall, with consistent swells and powerful waves that make it a great spot for experienced board riders, as well as forgiving reefs that make it perfect for those just starting out.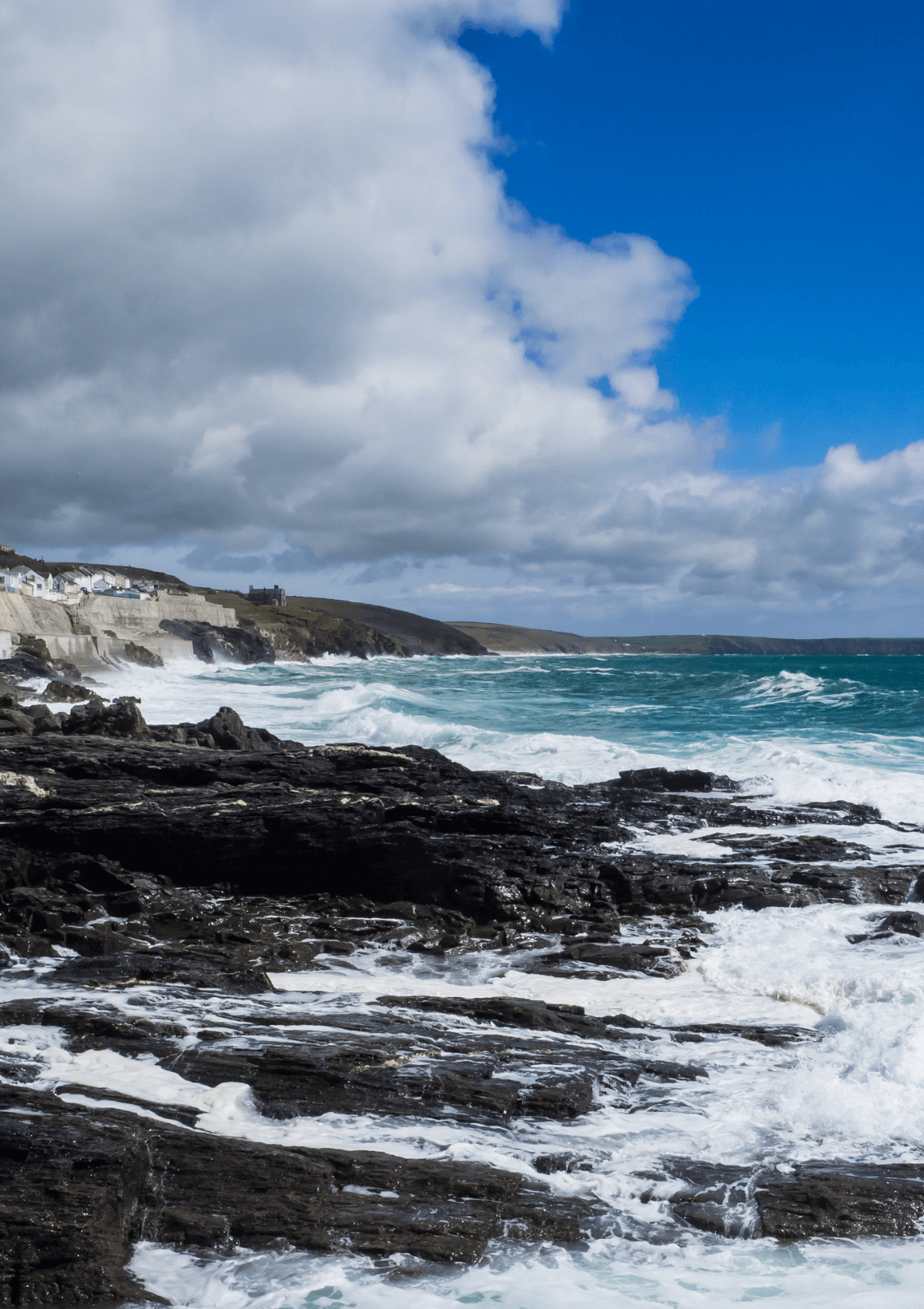 As well as great surfing, Porthleven offers seriously beautiful surroundings. It's definitely one of Cornwall's most stunning beaches, with incredible views of the sea and towering cliffs. If you're looking to surf in England, Porthleven offers some of the best surfing in England, for sure!
Check out some of these other great beaches in Cornwall to explore on your next beach day out.
6. Kimmeridge Bay, Dorset
Dorset is another south west spot with some of the most incredible coastal spots in the whole of the UK. If you're looking for the ultimate surfing experience in England, the rocky coast of Kimmeridge Bay in Dorset is picture-perfect.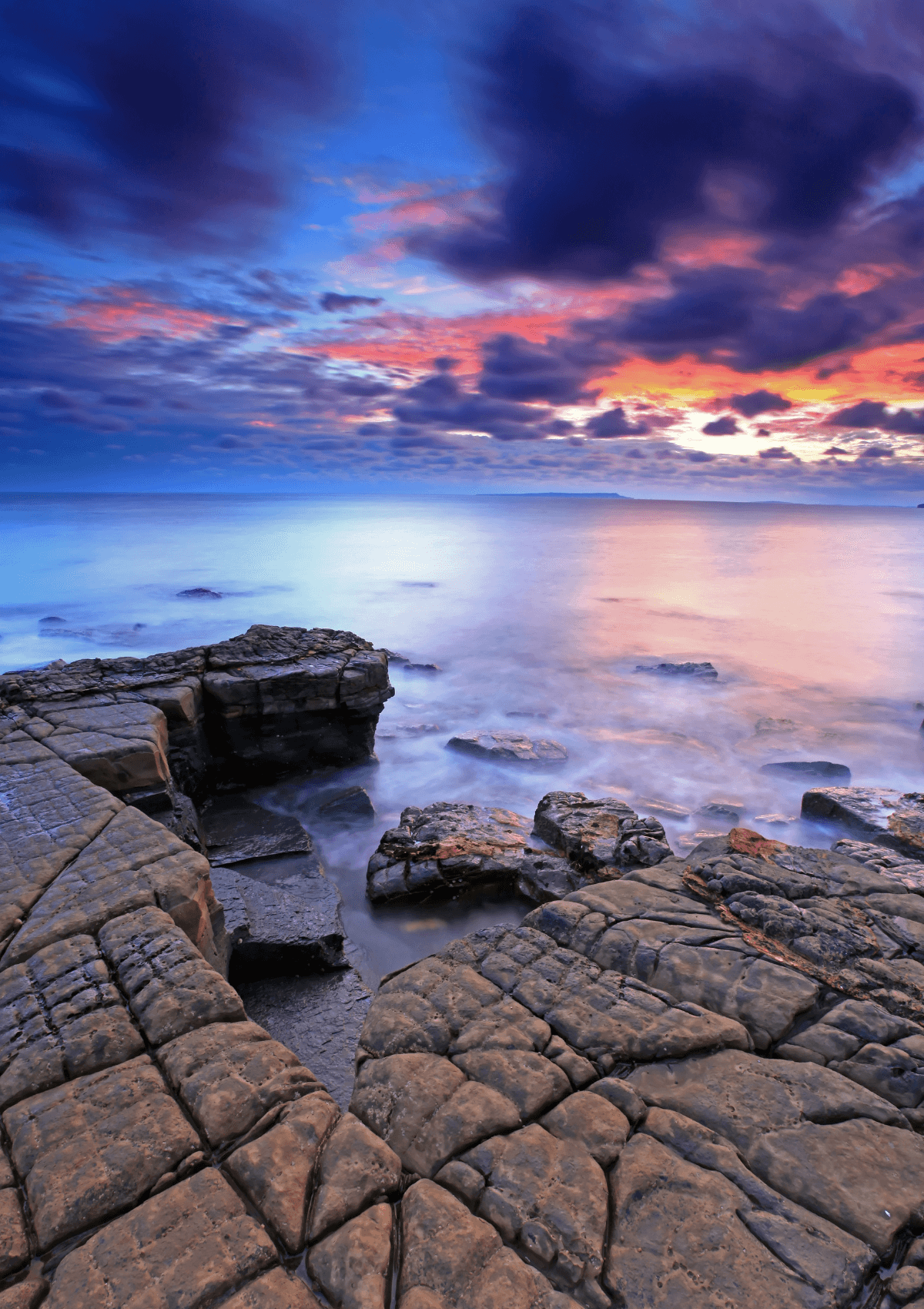 This beautiful bay is a surfer's paradise with its consistent waves and fast-breaking swells, not to mention the skies you'll see are second-to-none.
Whether you are an experienced surfer or just getting started, there are plenty of opportunities to show off your skills in Kimmeridge Bay. Don't miss this spot for its surfing and stunning scenery. Floating on a board in these waters, waiting for a wave, you'll realise why this spot offers some of the best surfing in England.
7. Sennen Cove, Cornwall
Returning to Cornwall, right to the bottom corner and looking out over the Atlantic Ocean, you can enjoy the surfing at Sennan Cove and forget you're in the UK at all. Its beautiful waters and sandy beach make it a great spot for a day trip or holiday, but for surf lovers this beach is great as it often gets swells from the north and the south, meaning there are usually good waves throughout the year.
Sennen Cove offers a range of breaks for all abilities. Being a little further along the coast than Polzeath, you'll find less people here so it feels somewhat secluded. It's blessed with some brilliant surf schools too, so if you really want to up your surfing game, book in for a course and enjoy this stunning part of England.
8. Widemouth Bay, Cornwall
Finally, we couldn't round up our list without another Cornwall gem; Widemouth Bay. Known for its consistent and reliable waves, this place is a real favourite for surfers from all over the country, and is a perfect spot for both beginners and experienced surfers.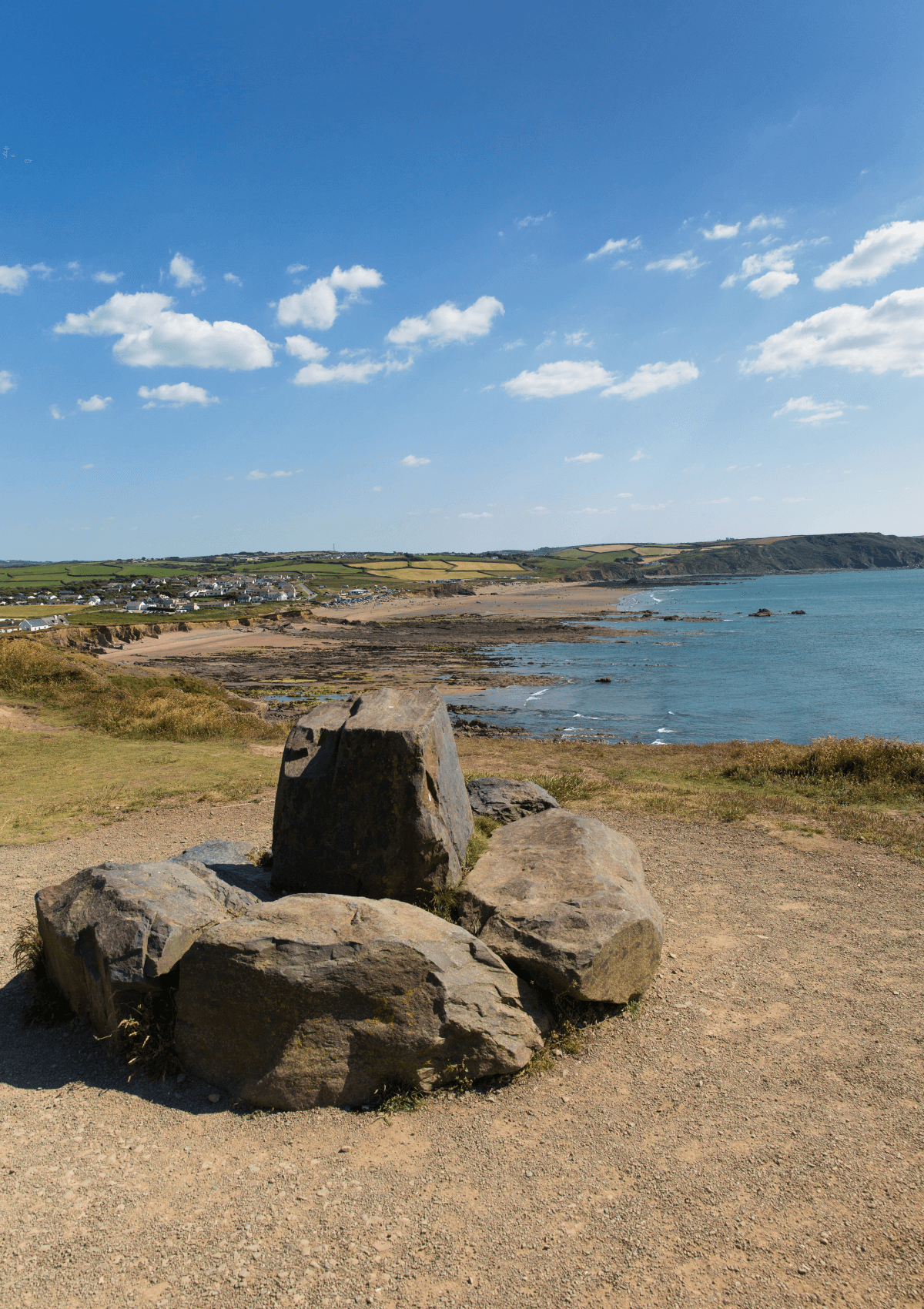 Practice your skills on the smaller waves in the bay or challenge yourself by tackling the bigger barrels further out. After an energetic day out on the water, Widemouth Bay's beautiful sandy beach is an excellent spot to relax and take in the scenery after your day out. It offers some of the best surfing in England, so this is a great go-to beach no matter what your level of experience is.
8 Beaches to Visit for the Best Surfing in England
With its stunning coastal views, consistent waves, and plenty of spots to choose from, the places on this list could be the perfect destinations for surfers of all levels, offering some of the best surfing in England. Whether you're just starting out or looking to take your skills to the next level, there's a beach somewhere in England with perfect conditions just for you! So grab your board, drive to one of these great spots for a day out, and get ready to hit the waves — you won't regret it.
Happy surfing!
Quick List: 8 Beaches to Visit for the Best Surfing in England
Fistral Beach, Cornwall
Croyde Bay, Devon
Polzeath, Cornwall
Saltburn-by-the-Sea, North East England
Porthleven, Cornwall
Kimmeridge Bay, Dorset
Sennen Cove, Cornwall
Widemouth Bay, Cornwall
---