Wondering where the most popular beaches in England are? Here are the best of England's beaches, no matter what you want them for.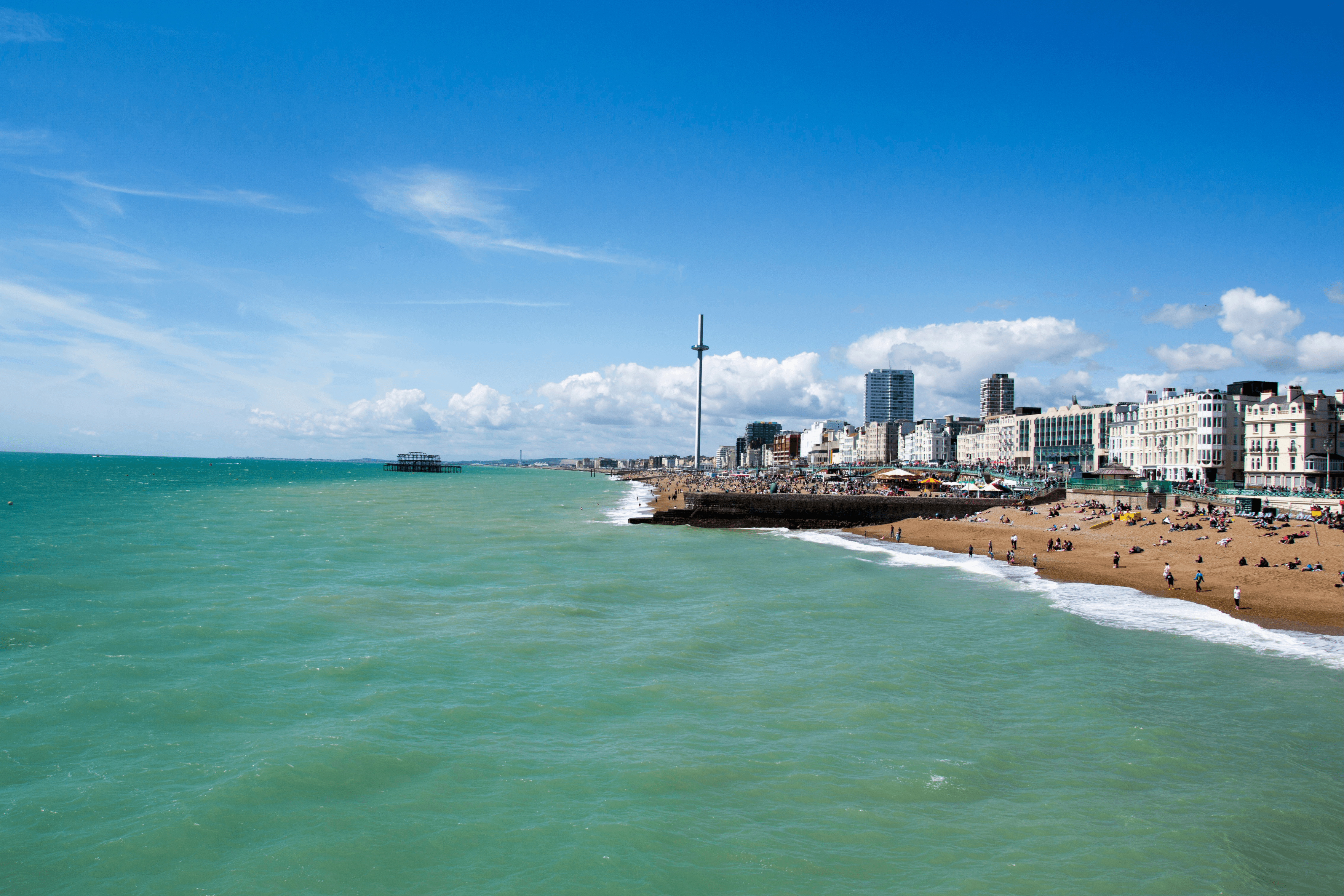 England is famous for its vibrant city life and surreal green landscape. It's also home to some of the most beautiful beaches located around the coastline, stretching over 12,000km. From exciting water sports, beaches for the adventure seekers, to secluded coves for anyone planning to get away from the humdrum of the city, England has a beach for everyone.
If you want to see one of the most popular beaches in England on your next day trip, then have a read of this list, and pick your favourite.
---
Most Popular Beaches in England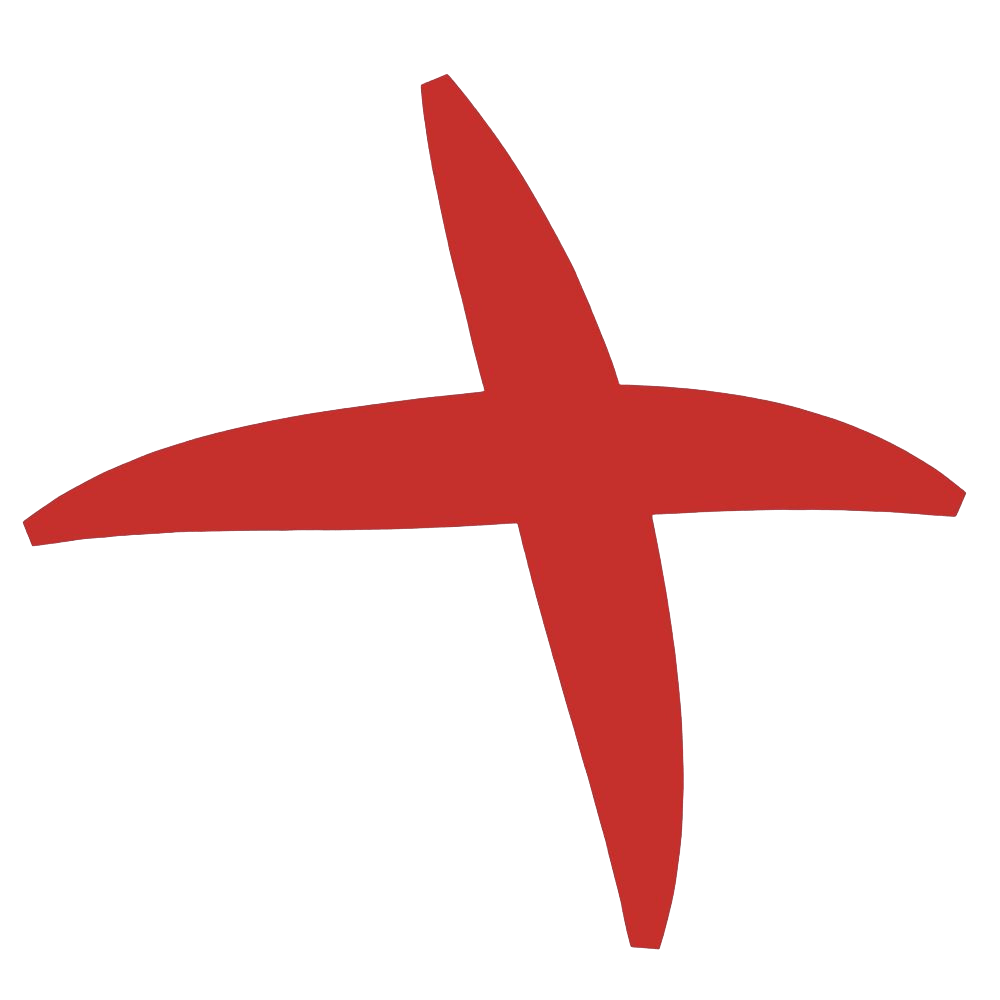 By Rebecca Siggers
Beach loving writer
Rebecca loves a day at the beach, and prides herself on knowing them all. What she doesn't know about the arcades at England's seasides, isn't worth knowing. She's written this post, in collaboration with Front Runner.
---
England is the ideal place if you're planning to have a beach vacation. You can explore the many beaches located on the extensive coastline and enjoy the unique nuances of each one. Pack your beachwear, and your rain jacket, and get some sturdy roof rack storage to keep your luggage safe, and make sure you have everything you need.
For those wanting to explore the coastal waters of England, here are the most popular beaches around.
1. Brighton Beach, Brighton
If you're looking for a vibrant and cultural experience in England, head to the fabulous Brighton Beach. The beach stretches across 5.5 miles and always holds a spot on the list of 10 best beaches in England. Brighton Beach is a top choice for adventure seekers, with facilities for kayaking, stand-up paddle boarding and water volleyball too.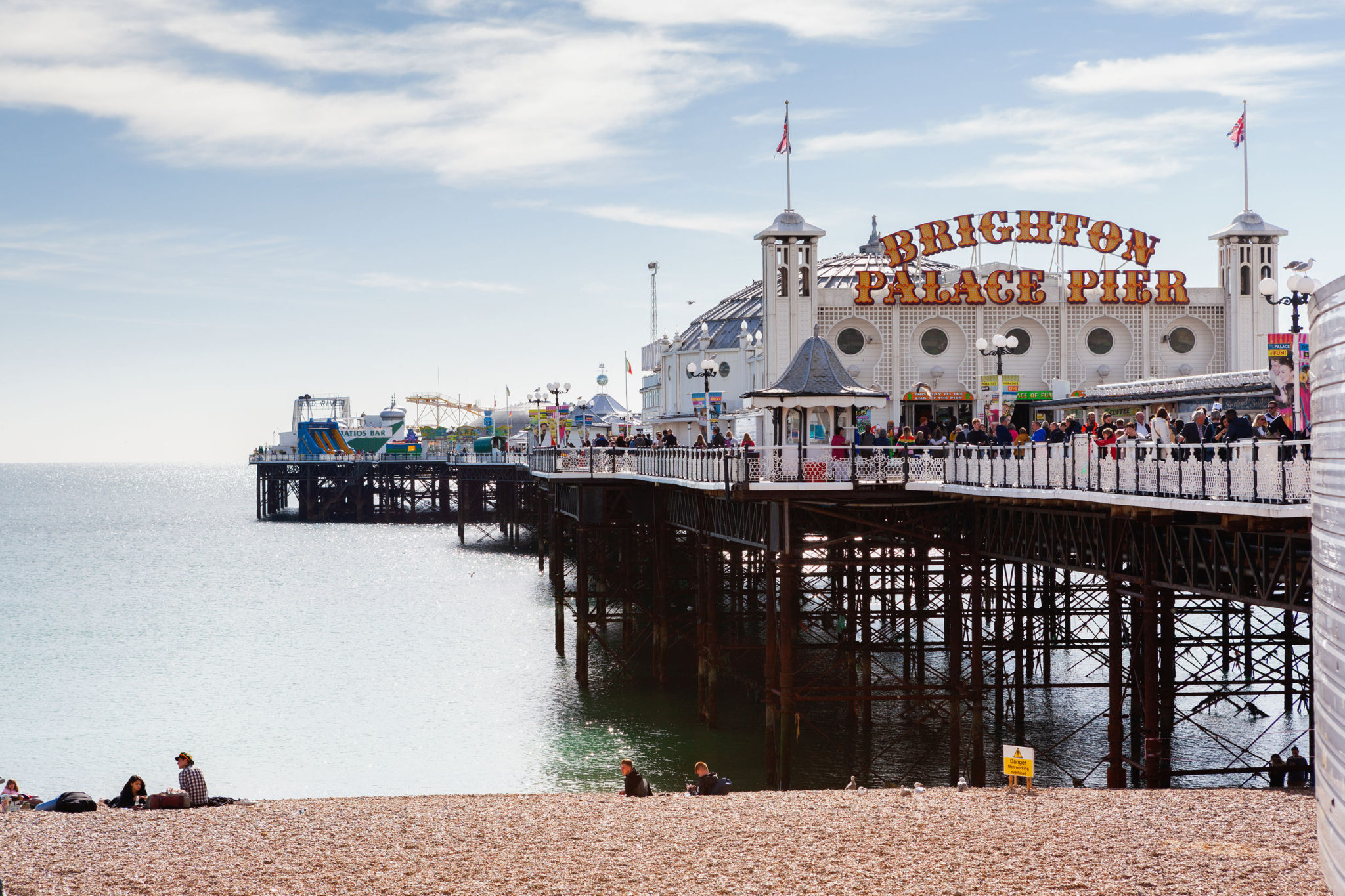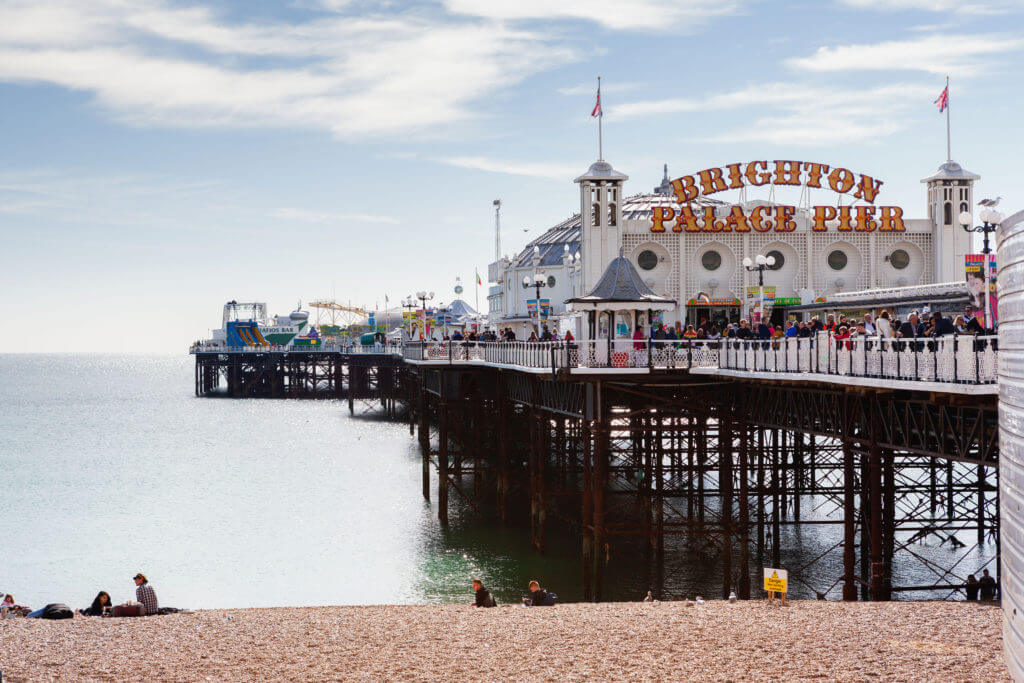 The beach has many historic places like the Grand Hotel and Volks Railway – England's oldest electric railway still running. You can also visit the British Airways i360, a moving observation deck. From up here you can see all across the South Downs. And if you love marine life, and it's a rainy day, the Sea Life Brighton Aquarium makes for a great day out.
On that, if you want to learn more about the best aquariums in England, read this post.
READ MORE: Fancy spending Christmas in Brighton? All you need to know is right here!
And if you're visiting the city but want to see what's around, here are the best days out from Brighton for you to enjoy.
2. Fistral Beach, Cornwall
The legendary and infamous Fistral Beach is a sweet haven for blonde sand, high waves, and picturesque views. Fistral Beach is used by both beach lovers and surfers alike – you can find plenty of vibrant activities to take part in. Quaint cafes and restaurants serving delicious food are scattered along the beach.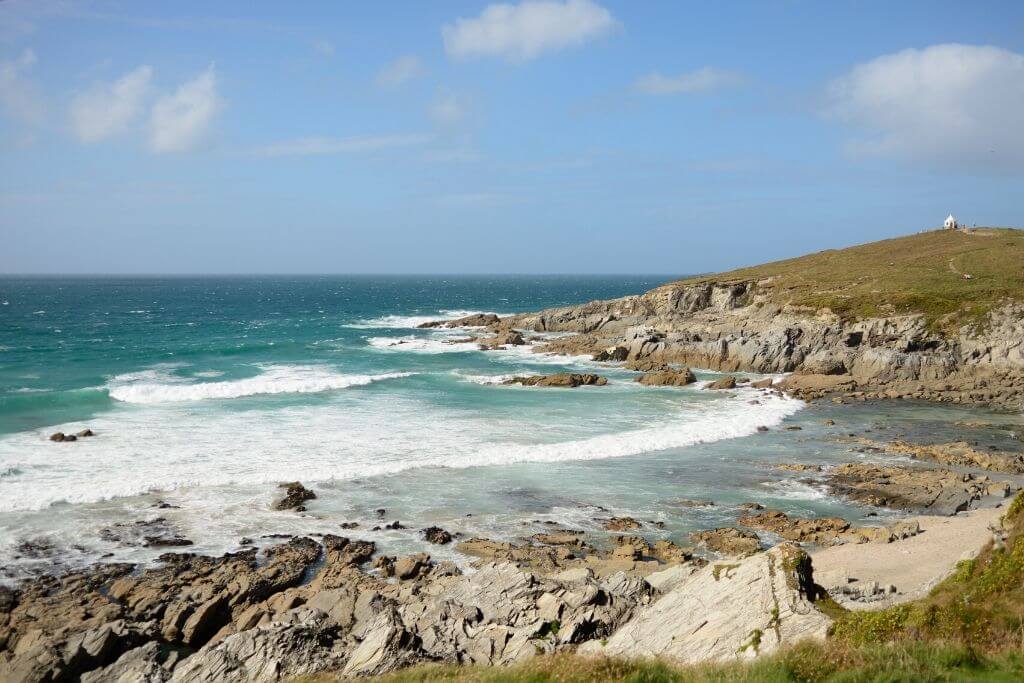 Fistral Beach is also home to the UK Pro Surf Tour for beginners who plan to learn surfing from experts. Visit in summer and make sure to check your dates for the many surfing events and music gigs going on. Fistral Beach is way up there on the list for the best days out on Cornwall. It's also one of the best white sand beaches in England.
READ MORE: The Best Surfing Spots in Cornwall
3. Compton Bay Beach, Isle of Wight
Compton Bay Beach is super chill. The two-mile long stretch of gold and black sand is clear from all major tourist attraction or activity. Park up on the cliff verge and watch the rolling sea waves on the shore during sunset. You can sit in the lap of multi-coloured cliffs and enjoy the peaceful environment.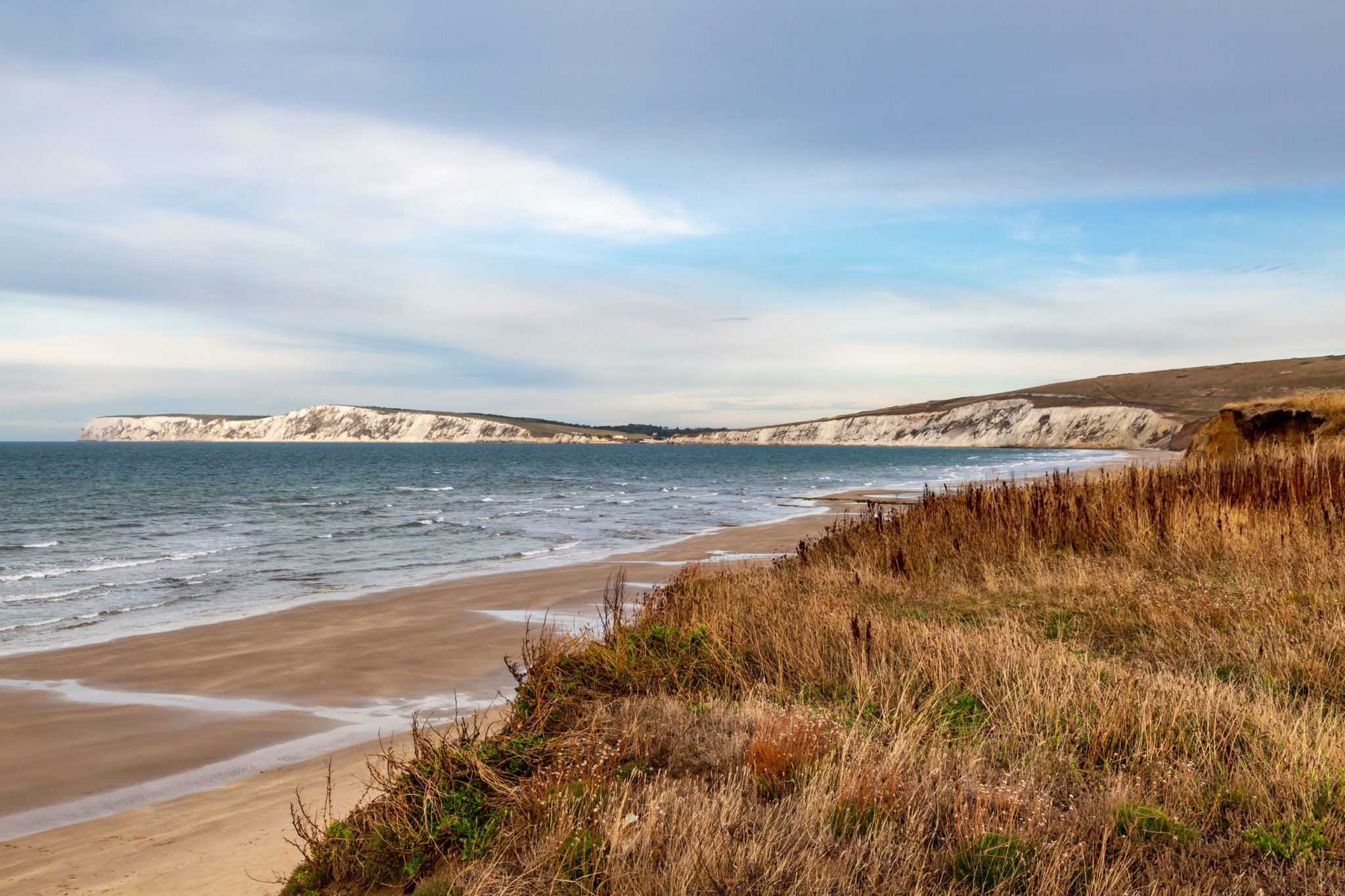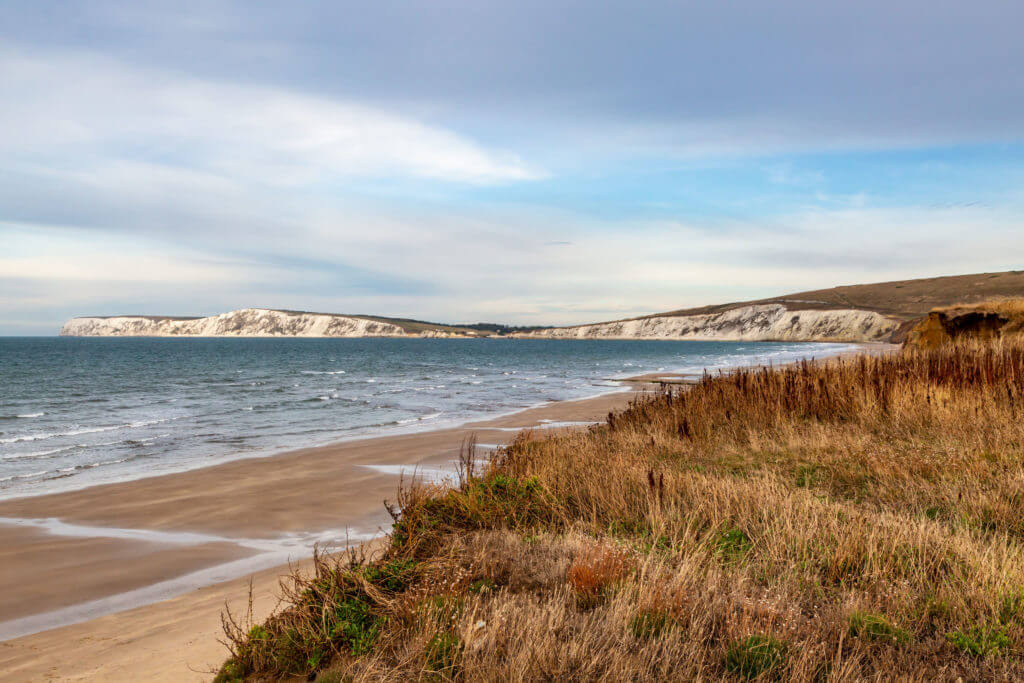 Also, it's a popular spot for a day out on the Isle of Wight for tracking down dinosaur fossils. Join a tour for the best chance.
4. Weymouth Beach, Dorset
Weymouth Beach is one of the most famous beaches in England as our King George II frequently visited it when he was ill. The 3-mile long sloping beach is renowned for its crystal-clear shallows. There are plenty of hotels and restaurants to keep you busy.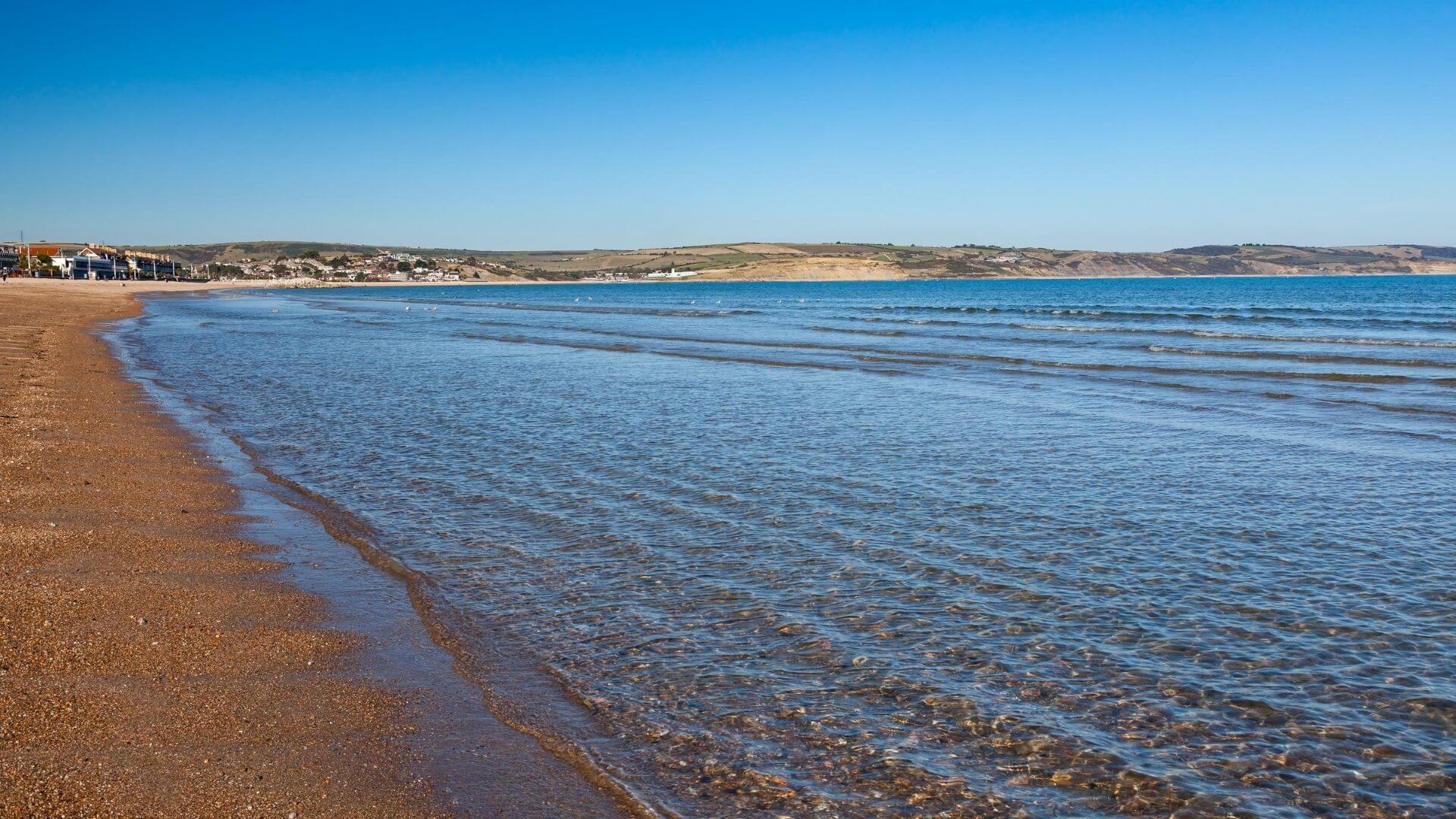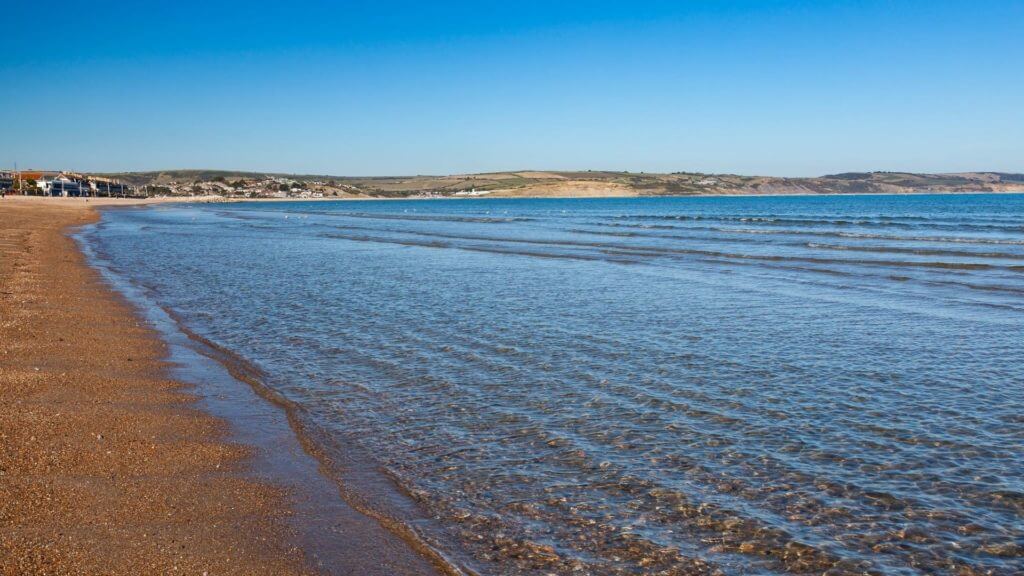 If you're visiting during the summer, the beach turns into a vibrant fair with all kinds of activities going on. From open-air stage events to donkey rides, from sandcastle competition to puppet show, you'll find it all. The beach also has an entertainment complex and theatre that you can visit.
It's definitely one of the most popular beaches in England and you can expect it to get very busy on a hot day – one of the top days out in Dorset!
In the quieter months, you can take a casual stroll or sunbathe on the beach.
5. Bamburgh Castle Beach, Northumberland
The iconic Bamburgh Castle has stood on Bamburgh Castle Beach since the 6th century. It stands tall and proud on the edge of the cliff. The rugged beach is an ideal spot for surfing and kitesurfing – thanks to the epic winds coming through.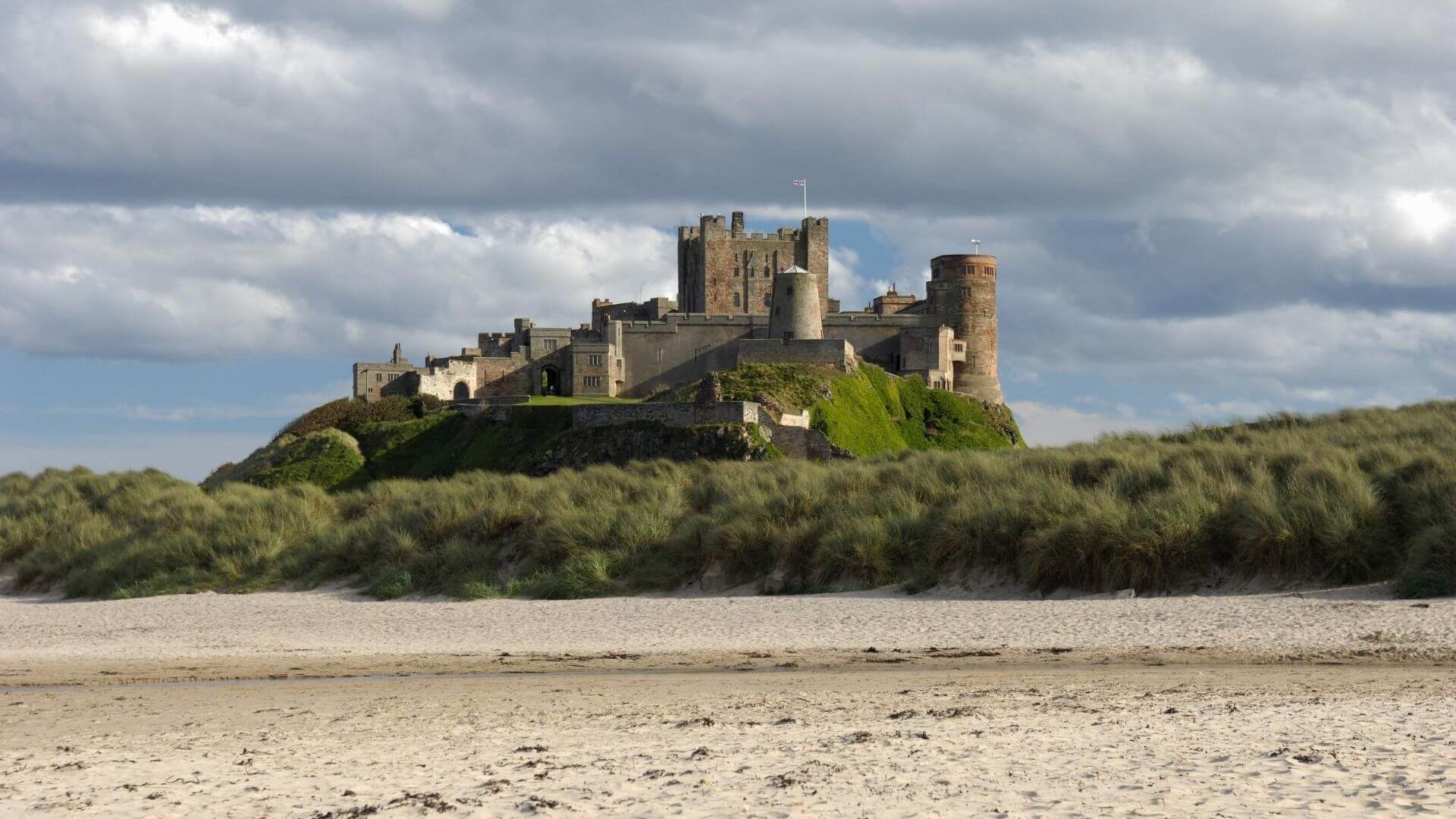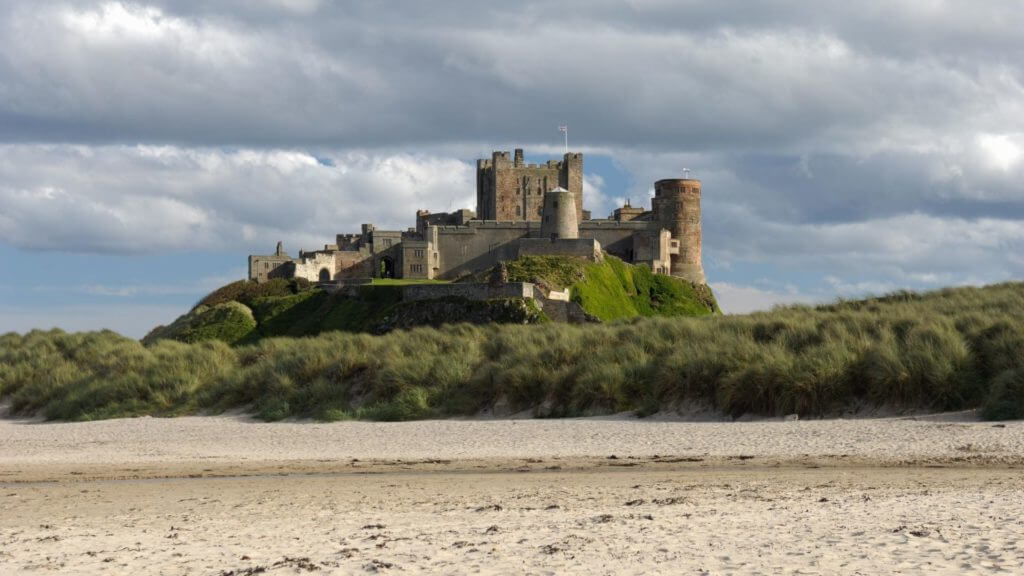 You can take a dip in the chilly water on Bamburgh Castle Beach to beat the heat, or lounge under an umbrella and enjoy a beer. The beach also offers a chance to enjoy rock pooling. If you are visiting with children, they can stay occupied for hours and have fun building sandcastles too. Explore the untouched parts of the beach by horse riding – imagine cantering through the sea!
On the Farne Islands, located in front of the beach, you can admire a variety of seabirds. It's one of the best days out in Northumberland.
You can read about the other best beaches in Northumberland here.
6. Botany Bay Beach, Kent
BLUE FLAG BEACH: Botany Bay Beach has a Blue Flag award, and the season runs from 15th May to 30th September.
Botany Bay Beach is a popular destination for families. This Blue Flag Beach has the stunning white cliffs backdrop and makes for the perfect relaxing trip to the coast.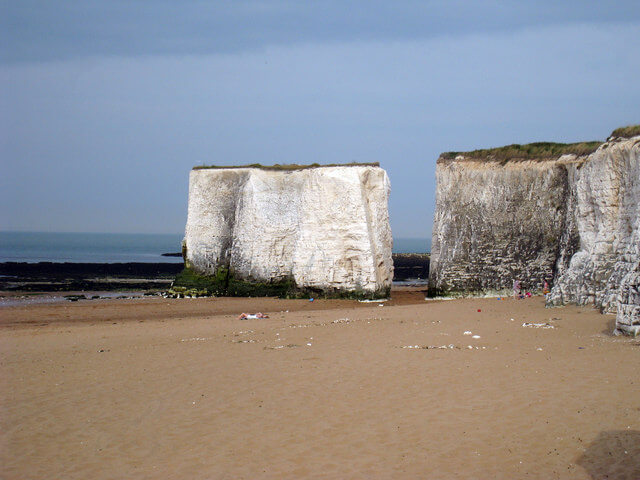 At low tide, tourists can stroll across to close by Joss Bay known for being a standout amongst other riding seashores in Kent. The seashore has occasional lifeguards alongside a completely supplied booth with a bistro, eatery and bar found close by.
Botany Bay is great for surfing, swimming and snorkelling.
7. Beaches in Yorkshire
Check out our fabulous list of the best beaches in Yorkshire to help you plan your day out!
---