65 Amazing Ideas to Save Money on Days Out in England
It's easy to forget that a day out doesn't have to break the bank. There are so many ways to save money on days out in England, but it's going to take a little time and research to find the ones that work for you. It's time to have fun and explore the UK with your purse strings intact! Here are 65 insider tips and tricks to make sure your day out doesn't cost the earth, and to find the best cheap days out near you…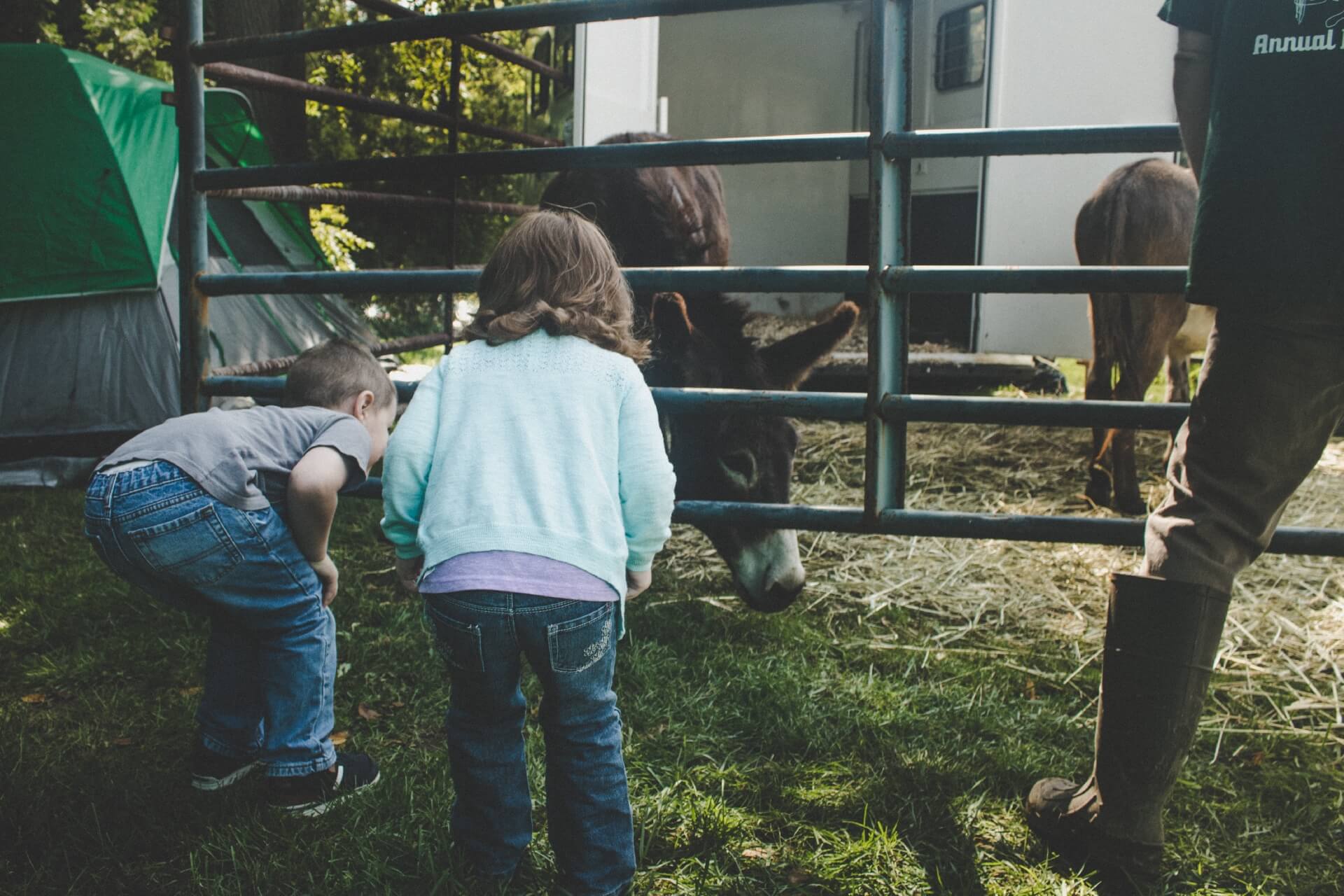 There's nothing more frustrating than when you pay up for an attraction, and then see a deal flash up on the ads after you've booked. Let's work together to make sure that never happens to you again!
We've put together a comprehensive guide to help you save money on days out in England, so you can have even more of them. We'll keep this post updated with days out money off vouchers, offers for days out, and discounts on days out too. Basically, if we find ways to help you save money on days out, we'll put them right here.
With the cost of living rising, things that were once affordable now seem like indulgences — and many of us are having to tighten our belts. But downtime is still important, and a day out is a great way to relax and spend quality time with our nearest and dearest.
And it doesn't have to break the bank. To prove it, in this article we'll reveal not only the best affordable days out in England, but also a number of secret hacks to help you get more bang for your buck on a day out in the UK.
So if you've been constantly Googling "cheap days out near me" and you're still looking for ideas for cheap days out in England, we have the money-saving restaurant deals, tips on discounted travel, train hacks, cheap attractions, handy ways to have a totally free day out (no, seriously — free!), and much more. Read on for all the tricks…
How to save money on days out in England
These are our top tips for a cheaper day out in England, but if you have any to add just let us know in the comments at the end. We'd love to keep this post updated with the very best and most up-to-date tips!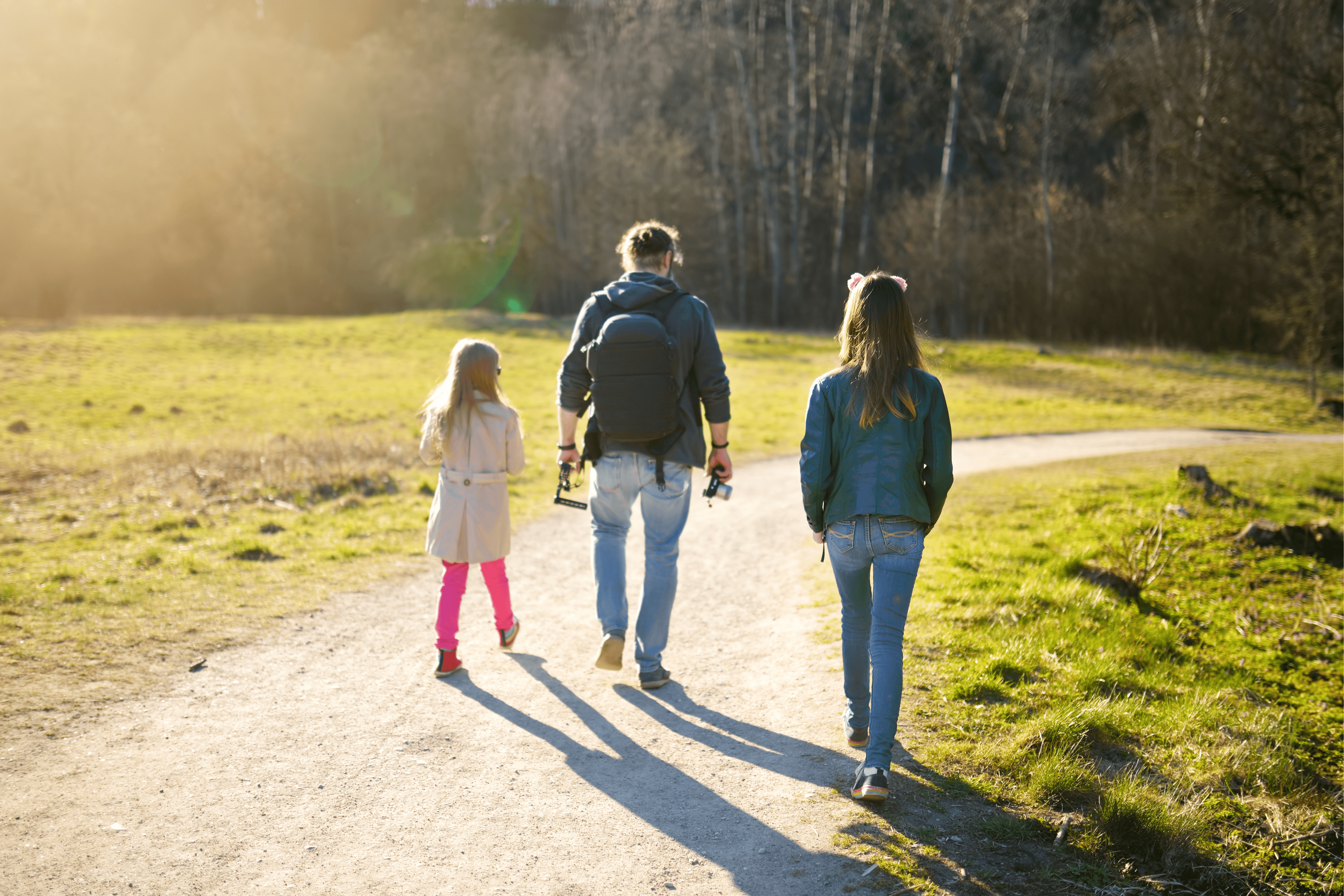 1. Get 2-for-1 on attractions with National Rail
This is a great hack that many people know about but forget to actually use! National Rail have lots of deals for cheap travel in the UK, but they also have a scheme where – if you travel by train – you can get 2-for-1 tickets on over 300 days out in England. They've got adventures all over England to enjoy, including Sea Life Centres, Cadbury World, football grounds, zoos, cathedrals, museums, gardens and cinemas. There's genuinely something for everyone in the family. All you need to do is save your ticket stub to show on entry, and you'll get the 2-for-1 tickets. Check out the National Rail Days Out page for more info.
If you're heading to London (a very expensive city!), travelling to the capital by train can make it a little friendlier on the wallet. Register with National Rail's Days Out Guide and you'll get 2-for-1 discount codes for top attractions in London such as the Tower of London and St Paul's Cathedral, plus Thorpe Park and other theme parks. Just visit the attraction's own website and use the relevant discount code when booking two tickets. Simple. Just remember that on the day when you arrive at the attraction, make sure you present a valid train ticket.
Little tip? Even if you haven't travelled by train, buy a cheap single fare for a couple of quid to take advantage of the 2-for-1… it's much cheaper than the regular admission fee for most top attractions!
Take a look at our county guides and work your way through to find the best free or cheap activities within the 2-for-1 scheme. Here are some of our most popular:
Click the map to find the best days out near you, easily…
2. Compare websites for prices
It's always worth checking out LastMinute.com, HolidayPirates.com, HotUKDeals.com and MoneySavingExpert, and comparing the prices to get the best deal. Sometimes you can find the same attraction at wildly different prices. It pays to research if you want to save money on days out in England, so spend a few extra minutes to save potentially a lot of money.
If you're not confident in using search sites like this to compare deals, just search in Google. You could find a much better deal to save money on days out.
3. Set up a price alert
You'll find these packages on Amazon, which are popular for gifts. By adding one to your shopping basket for later, you can wait to purchase when Amazon has their next sale. You could get quite a bit of money off this way. Add the experiences you've always wanted to try to your Amazon basket or wishlist and keep an eye on them so you can get future amazing deals. It's a simple way to save money on days out in England.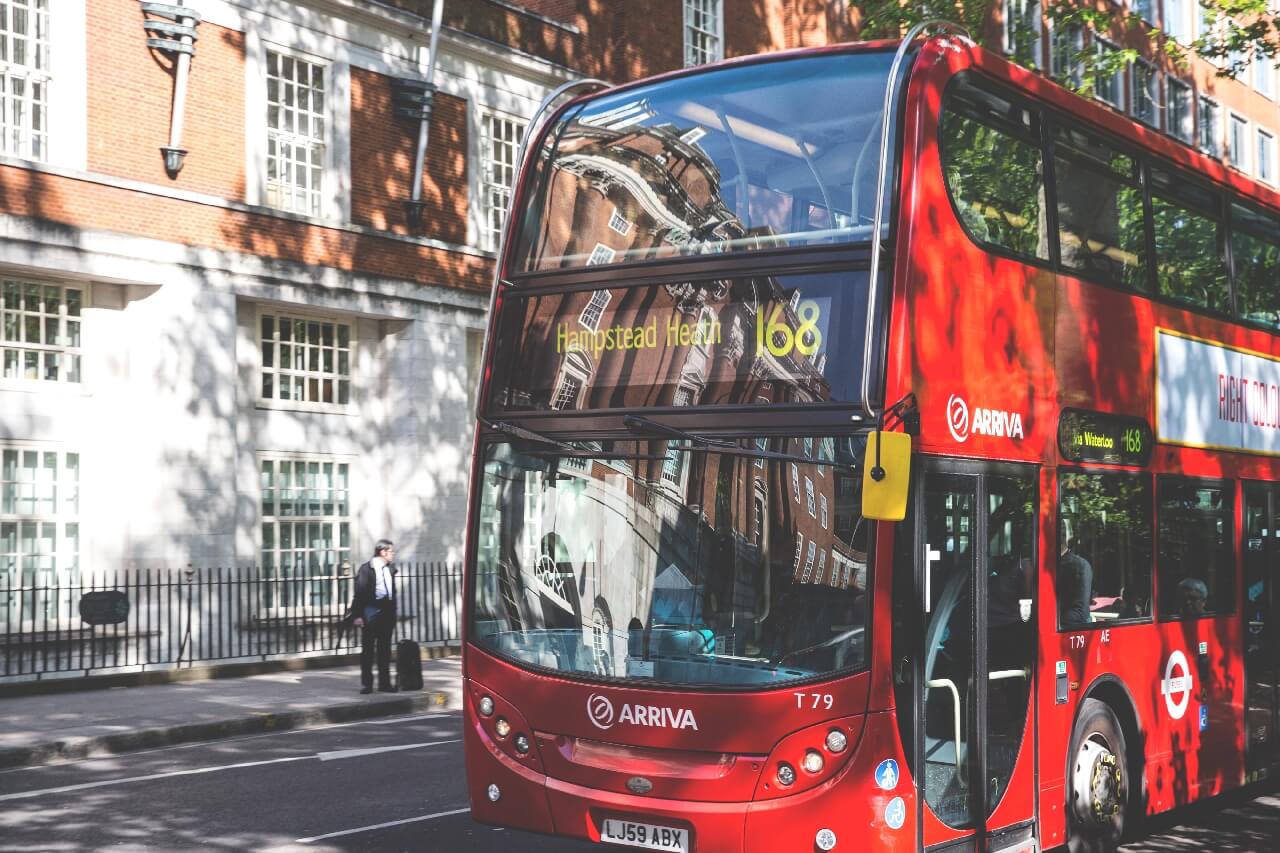 4. Take your own food
The prices of food can sometimes rack up most of the bill during your day out, so planning ahead for this could help. Phone ahead to whatever venue you are visiting to ask if you can bring juice and some snacks in. This is one of the best ways to save money on days out as the food adds up – especially with a whole family to feed.
Some places may be a bit funny about you bringing your own food if they already have food on sale, but if you ask ahead of time and you know you have permission beforehand then you can go all out with a picnic featuring some yummy things. No more paying upwards of £10 for a sandwich on your day out!
---
READ MORE
How to Have a Successful Day Out With the Kids
How to Go Greener on a Day Out
Interesting Travel Tips for England for the Best Trip
---
5. Always take a water bottle
Speaking of not buyig expensive food on your day out, the price of a bottle of water on a sunny day out is one we all tend to resent since we could have filled up an empty bottle from the tap. Kinder to the planet and to your wallet! You could invest in a water bottle that squashes down small when you don't need it to avoid carrying a massive bottle around. Or if you don't mind a larger bottle, Chilly's bottles keep the water nice and cool, so pick whatever is the handiest for you.
If you drink a lot of water, the price of these bottles will pay itself back pretty quickly when you're out and about. There's also a lot less stigma about asking restaurants and cafes to fill the bottles up on the go. Being able to drink free water is a great way to save money on days out, especially in the summer months when it's hot and you're likely to drink more.
6. Join the National Trust
If your idea of a great day out in England is open spaces and beautiful views you might be able to save money, or at least encourage yourself to go out more, by joining the National Trust. We've got an entire guide dedicated to the benefits of joining the National Trust here.
A family membership is currently £146.40 a year (correct at time of latest update: 17th April 2023) for two adults and up to 10 children. So jeez, if you have that many sprogs it's definitely worth the investment. National Trust properties make for a great day out for all ages, especially since a membership means you can often get free parking, and it's unlimited, so it can actually add up to a very good value day out in England throughout the year.
With the National Trust membership you can visit luxury houses, beaches, nature reserves and beauty spots, and enjoy lots of days out around the UK. You can save a lot of money on the best days out in England this way.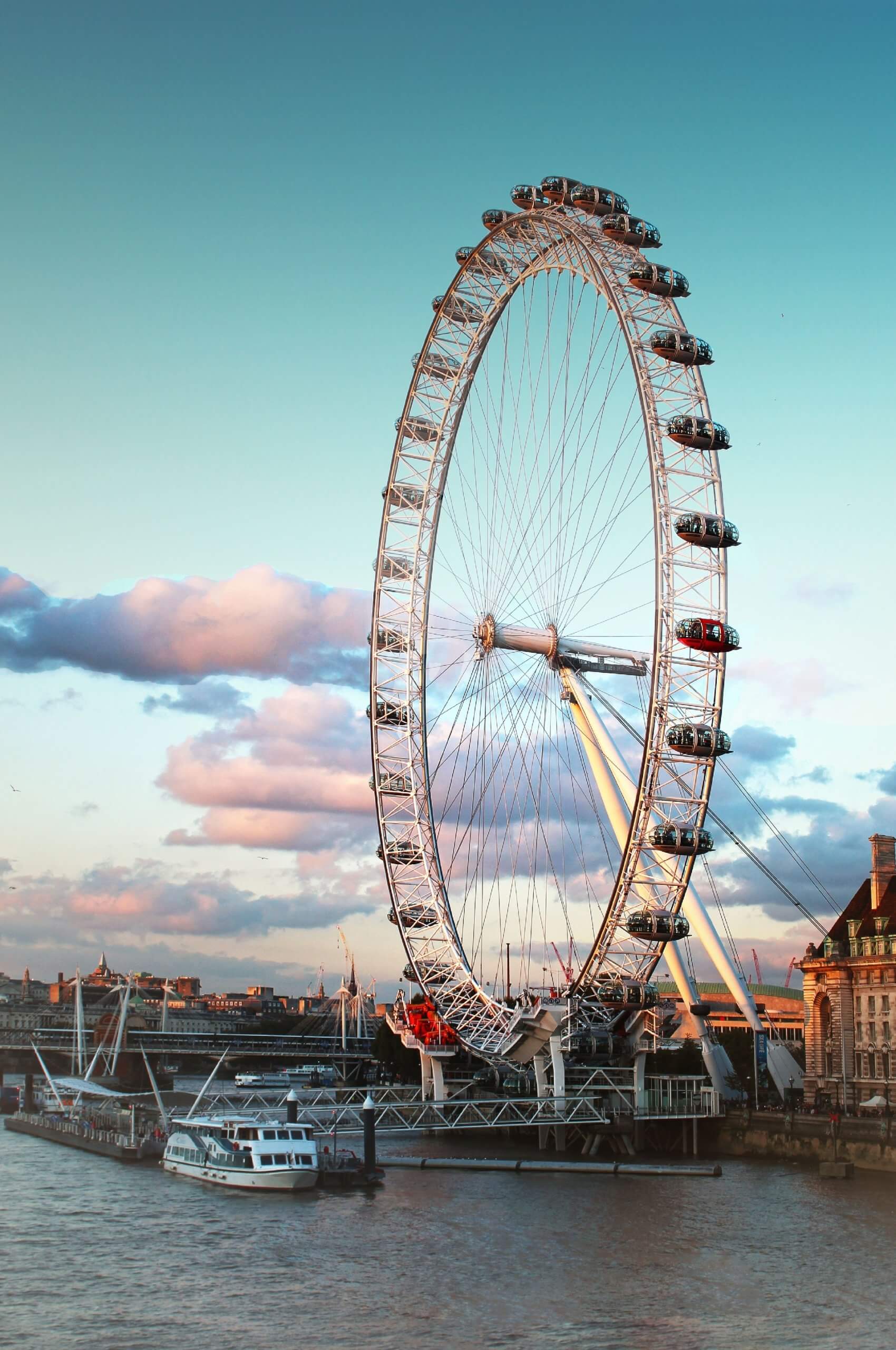 7. Join English Heritage
Another way to save money on days out; you could also join English Heritage. It's the same idea as National Trust, except it's the English Heritage sites that are free. There are hundreds throughout England, including Osborne House on the Isle of Wight, Stonehenge and Hadrian's Wall.
Take a look at the English Heritage and National Trust websites to see what's included in each, and decide which is the best option for you. You can save a lot of money on days out in places like Cambridgeshire if you join English Heritage.
8. Register for a Blue Light Card
If you work in the emergency services, the NHS, social care, or the Armed Forces, you're eligible for a Blue Light Card, which provides discounts on holidays, cars, shopping, phones, insurance, and of course, days out. It costs £4.99 to register for a two-year membership and every now and then cardholders get free tickets for sporting events, theatre shows, concerts and festivals.
READ MORE: How to Get a Blue Peter Badge and Use it for Days Out
9. Free parking apps
Parking is always that surprise extra cost that everyone hates, especially when you can only find the really expensive spots. Think ahead and save money on your days out by downloading some of the free parking apps, like AppyParking and Parkopedia. These apps will tell you where to park around England for free, which is always handy to have when you're in a pinch. Plan your trip in advance and you can look up the free spots to park in. Over a year, the cost of parking every time you go out definitely adds up!
10. Work on your investments
If you invest wisely, you can live off the money you make while your investments grow. If you buy bitcoin with Paybis and other cryptocurrency, there's the potential to make money as it sits there. Be careful with this though, and don't invest more than you're prepared to lose!
11. Fly with AVIOS partners
As with Nectar, an AVIOS membership can help you get discounts, although the focus is more on travel. You'll need to book with British Airways, Iberia, Aer Lingus or Vueling to earn the points, but you'll enjoy money off flights and overnight stays at hundreds of hotels around the country — ideal for cheap days out in England. Sign up and when you decide to book your next flight you'll start racking up some good deals.
12. Check out your local markets
If you like independent shops, tasting opportunities, homemade food and quirky, creative crafts, local markets are a great way to spend a day out. Whether it's a food market where you can pick up fresh produce, or a craft fair where you can pick up something for any upcoming birthdays, don't forget to take your tote bag along to bring home some goodies for less than you would in the big shops. This is a great way to save money on days out, plus you're likely to find something more unique there.
13. Use supermarket points
Both Tesco Clubcard and Nectar let you use points for days out in England – including theme parks and top attractions. Every little helps, as they say, so keep totting up your points and see how far you are from saving for a big day out.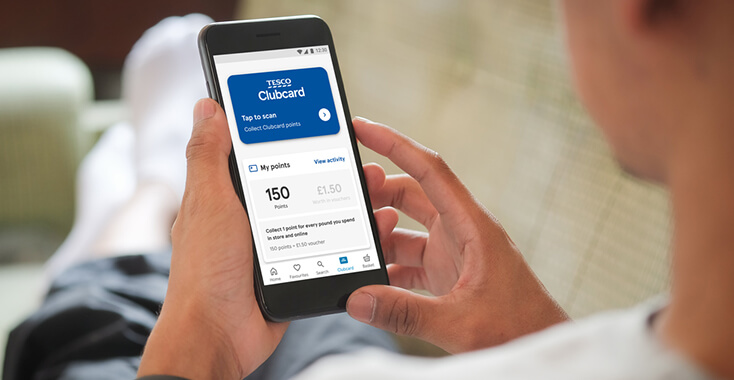 When it comes to Nectar, don't forget it's not just Sainsbury's shops that will get you points. Collect your Nectar points every time you shop at Argos, ASOS and more (check participating retailers here) as this can be rewarding when it comes to cheaper days out in England — you can use them to get discounts on car hire, hotels and experiences on Expedia, money off coffees at Caffe Nero, and cut the cost of your petrol on Esso forecourts.
If you have a Clubcard, shopping at Tesco can help you save money on days out in England, too. Check out our guide on using your Tesco Clubcard for days out here. Clock up the points to enjoy discounts at theme parks such as Alton Towers and LEGOLAND Windsor, look at one of the best views in London with cut-price entry to the View From The Shard, or get money off membership to English Heritage or the RHS.
14. Find restaurant deals before you go
Research the restaurants nearby your destination. Often chain restaurants like Pizza Express and Cafe Rouge have discount vouchers online, and all you have to do is Google 'restaurant vouchers'. You'll need to read the terms and conditions to make sure you go at the right time, but you can end up saving quite a bit with money off and 2-for-1 offers. You could also try using apps like Groupon or LivingSocial as they often have regional deals too.
If chain restaurants aren't your cup of tea then look out for happy hours in the destination you're going to. Late lunches and early dinners can save you some serious cash. Also, if you know where you're going, check the website for a money off voucher to save money on days out. Some of the pubs in the New Forest on this list offer a free drink if you sign up to their mailing list before.
15. Get Meerkat deals
If your insurance is up for renewal or you need to switch your mobile or broadband provider, it might be worth checking out Comparethemarket.com. If you buy one of their products, download the 'Meerkat app' and you'll get discounts on restaurants and pizza delivery. You may, however, need to fight the urge to talk like a Russian mongoose wearing a smoking jacket.
If you use Compare the Market for your car insurance or something else, you can make the most of this great offer. Sometimes you don't have to purchase an expensive policy either; some people have reported that a handy hack is to buy a day's travel insurance using Compare the Market, and you'll get access to Meerkat deals for a year. This includes the cinema and restaurants. An absolute bargain.
16. Travel cheaper with a Network Railcard
If you regularly get around London and the South East by rail, the Network Railcard is a smart investment. It costs just £30 a year and slashes a third off the price of most train tickets in the region. As an example, to get from London to Brighton normally costs £20.30. Network Railcard holders can travel to the seaside city for just £13.35, so the card pays for itself after just a handful of trips. What's more, holders get to enjoy other perks, such as three months' free membership to Tastecard, and 50% off London shows.
That said, it's worth asking at a train station ticket office if the Railcard is the best option for you. It's possible you could save more money in a different way — buying a Gold Card, Family Card or a Young Person's Railcard for instance.
On a more general point, if you need to book a train, you'll get the best value via National Rail Enquiries. And for more money-saving train travel tips, read our Ultimate Guide to Using the Trains in England (+ How to Get Cheap Tickets).
Another tip is to look into transport options as early as possible for the best deal and sign up to newsletters to learn about deals as they become available. Check out the Trainline, National Rail and TfL websites for more details. It can also help to compare all the sites, and remember some charge a booking fee while others don't. Factor that into your research.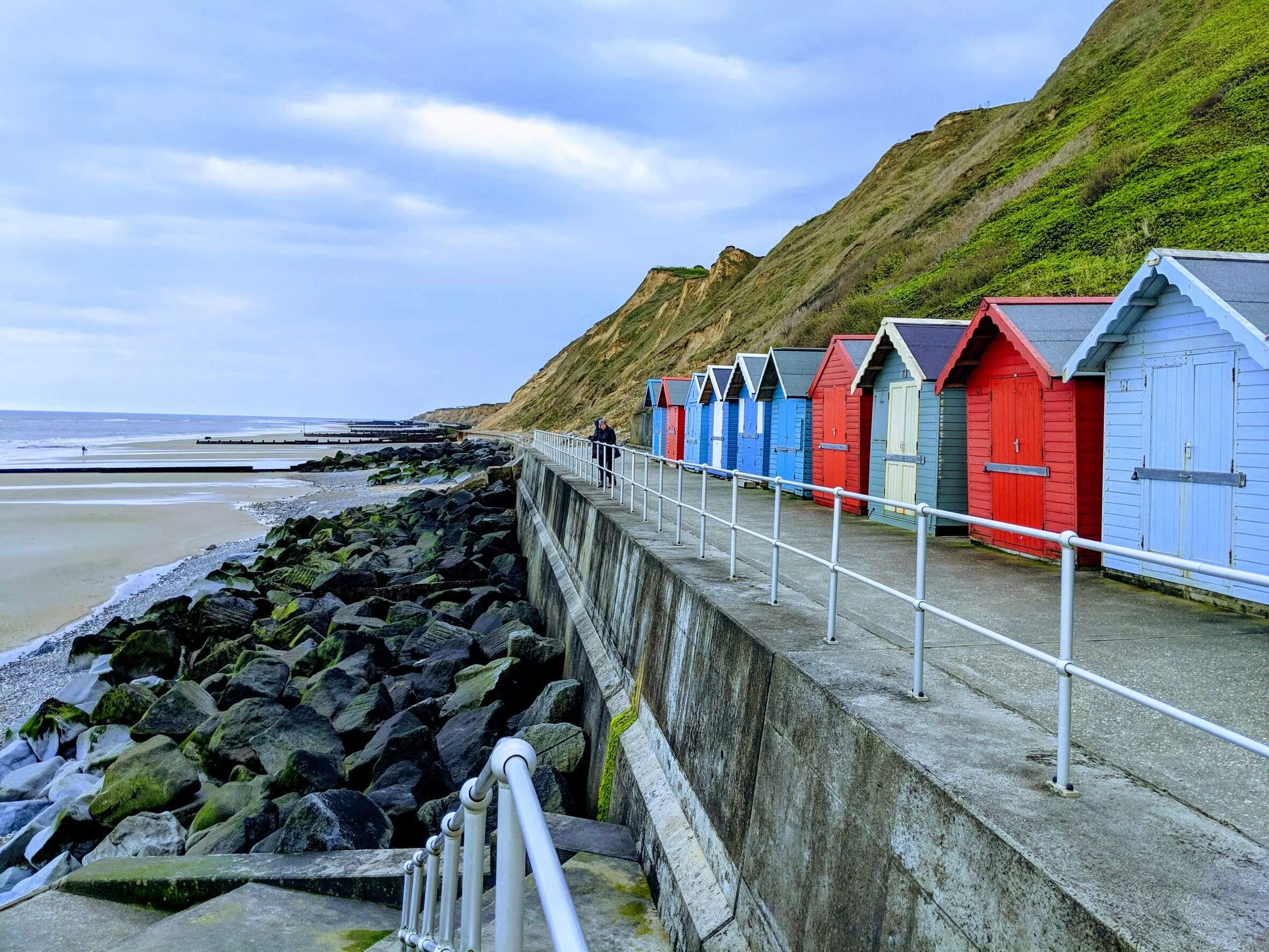 17. Research annual passes
If there's a particular attraction in your area that you know you're going to visit a lot, it can save you money to look at an annual membership. This is great when you're looking for things to entertain the kids with, as usually they'll be happy to go to the same attractions over and over if they love it. You can definitely save money on days out by going on the same one repeatedly. If you've found somewhere you like – go, go, go!
18. Go with friends
Check out the group entry prices on most big attractions to save money on days out in England. Even saving a few quid here and there is better than nothing, and hey… the more the merrier!
Just as an example, at Whipsnade and London Zoo you can save 20% on tickets for 10-plus groups. And at Alton Towers you'll save 30% if you book together online.
MORE ON ENGLAND: 13 Best Theme Parks in England for a Day Out
19. Ask if your ticket lasts longer
Asking if you can re-use your ticket is never a bad idea, although it's often not something anyone would think to ask. As an example, if you visit Windsor Castle, it's possible to upgrade your ticket for free to a year's pass. This means for the price of one visit you can go as much as you like over the year. That's amazing value! Other attractions in England that do this include The Deep Aquarium in Hull and the Historic Dockyard Chatham in Kent.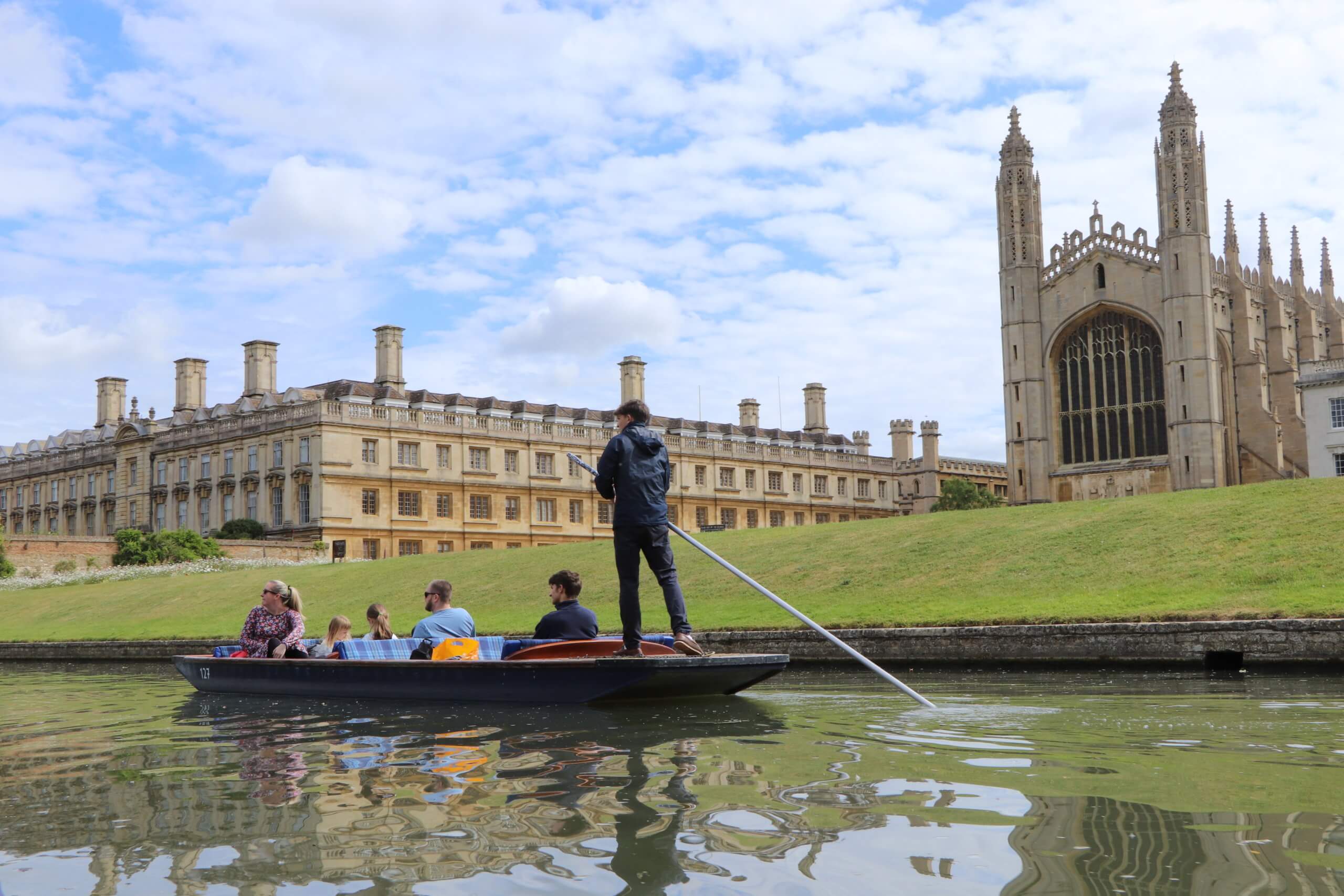 20. Just walk
There's a lot to be said for a simple walk — it's good exercise, you get to explore more locally, and it's free! There are so many fabulous walks in England that are completely free to do. Download an app like Pathfinders or get a good walking guide to England book, and just go for it.
Walking in England is a great way to get out and about and see what's around without spending a penny. A wander round a city, town or field is always interesting, but how about one of these 14 National Trails to get you all warmed up? Just make sure you have that parking app downloaded, and you take your own lunch, snacks and drinks. And there you have a great way to save money on days out.
If you love to walk but would prefer to join a walking tour instead, there are some really great ones around that, if booked far enough in advance or in a group, you might be able to save some money on. Here are a few popular walking tours around England:
21. Go for a picnic
Ahh… the great outdoors. Just a simple park with you, some good friends, maybe a nerf set, tennis set or frisbee. Spend the day eating the bread and cheese you like, and working up a hunger by jumping about like big kids and chasing after that ball that ended up in the bushes (there's always one!)
Whether it's a picnic in Port Meadow in Oxford, some sandwiches at Puttles Bridge in the New Forest, or a lovely relaxing day at Runnymede in Surrey, you can enjoy a totally free day out as you may not even have to pay for parking! Picnics are a great cheap day out, and the perfect summer holiday pastime.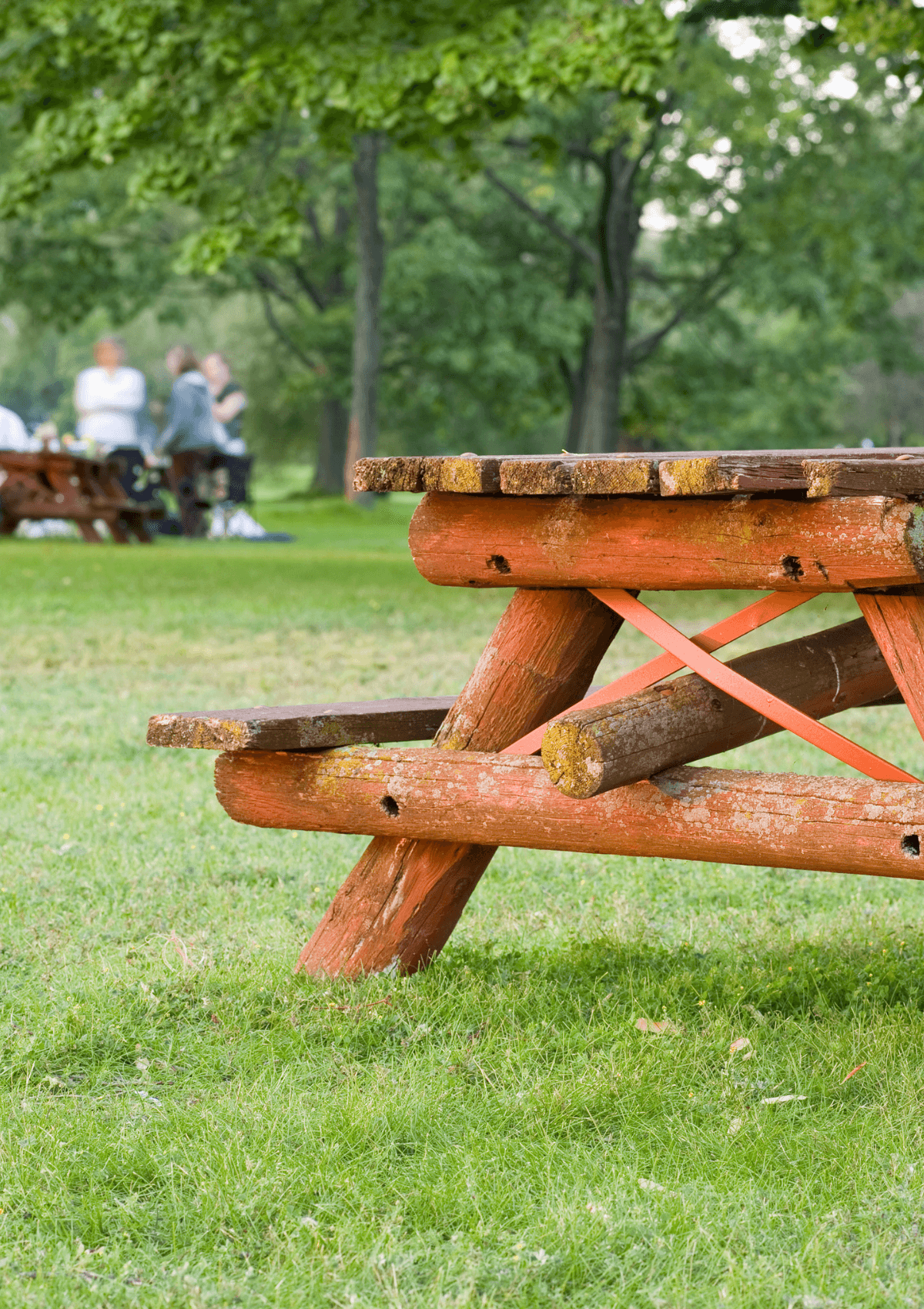 22. Sign up for a Tastecard
Saving money on food is one of the best ways to enjoy cheaper days out in England. After all, restaurants can be pricey and the cost of all those snacks and drinks adds up before you know it.
Sign up for the Tastecard and you get 2-for-1 meal offers at eateries all over the country — including chains such as Burger King, Carluccio's and Prezzo. What's more, you can get 25% off drinks at coffee shops such as Caffè Nero, 40% off cinema tickets and enjoy discount days at West End theatre shows.
Membership costs £5.99 a month (which you can cancel at any time), or £34.99 if you sign up for the annual membership. There's also a 60-day free trial, which renews into a £39.99 per year membership. Not bad if you're a big foodie who wants to keep eating out minus the big bills.
23. Subscribe to Kids Pass
Entertaining little ones on a budget is no easy task, but with Kids Pass you can save money on a number of family-friendly attractions. A monthly subscription costs just £4.99 (you can cancel anytime) and for that, you receive deals on theme parks, zoos and safari parks, as well as days out at outdoor attractions such as Go Ape. There's also cinema trips, restaurants and even family holidays. Seems like a no-brainer to save money on days out.
24. Make the most of your student discount
They say your student days are supposed to be the best in your life. And while that's true, they're also stressful; there are essay deadlines to hit, exams to pass, and it's pretty bloomin' expensive; more often than not you have to make a few quid last days, if not weeks. To stretch that money out a little further, make sure you're taking full advantage of your student discounts.
TOTUM is the card that's recommended by the National Union of Students and gets you money off at loads of high-street shops, including the Co-Op, plus you'll get cut-price travel through Expedia and Booking.com, and save money on entry to a number of zoos and attractions. It also works as proof of age, so you're guaranteed entry to the local nightclub even if the bouncers start questioning your youthful dimples.
25. Check out our free guides
Free things are all around, you just have to look! Luckily for you, we've rounded up the best ones. Take a look at our guide to free things to do in Manchester, this one on free things to do in London, and our guide to free things to do in England. Tonnes of ways to save money on days out.
26. See the sights for less with the London Pass
Heading to the Big Smoke for a day of sightseeing? If you plan on visiting multiple attractions, one of the most cost-effective ways to pay for admission is the London Pass. It covers entry to all the big draws, including London Zoo, the Royal Botanic Gardens at Kew, and the Globe Theatre.
Plus, it includes unlimited use of the Thames Clipper, so you get to see the capital from the river. Definitely one of the best ways to save money on days out in England if you're going sightseeing in London.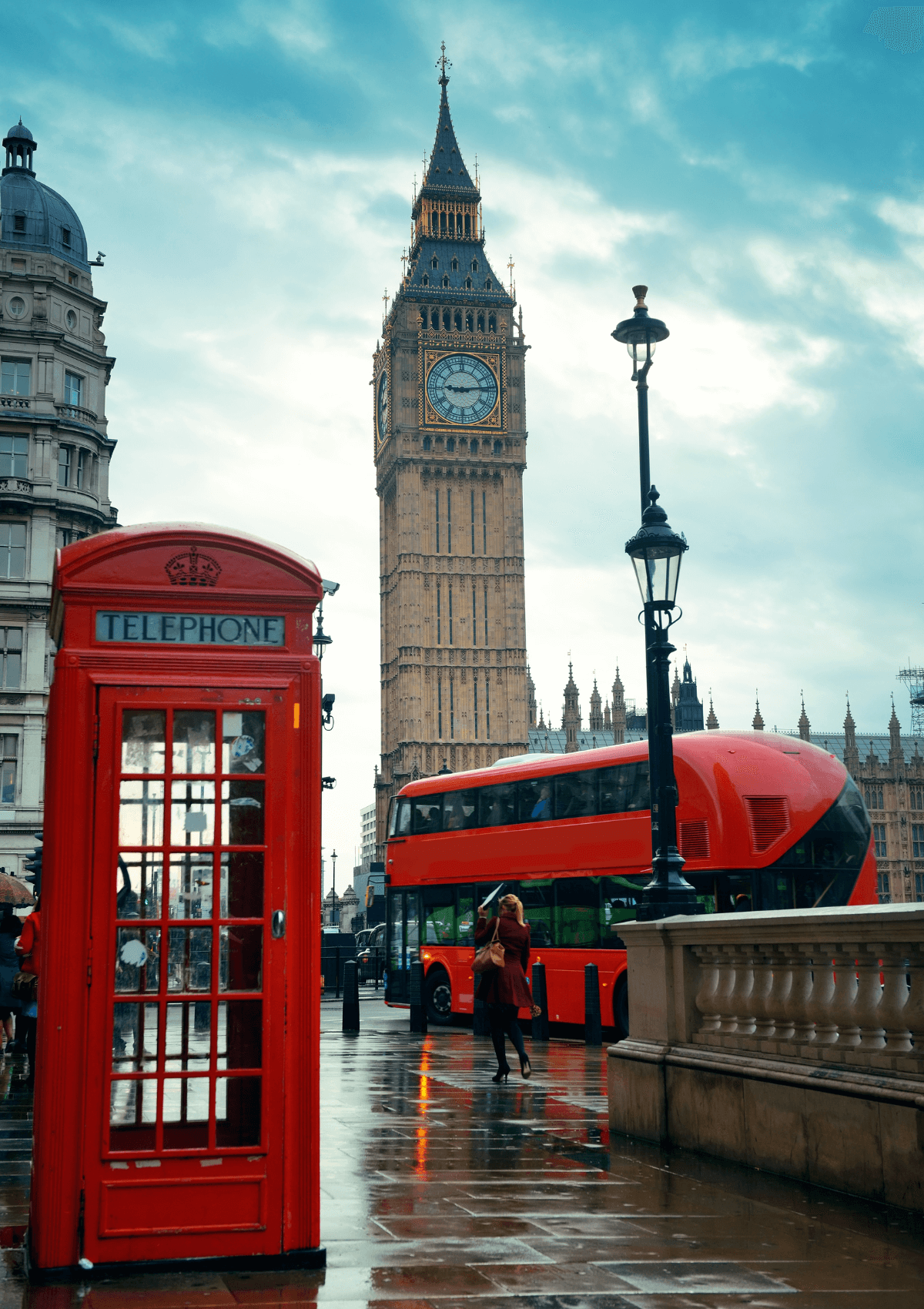 27. Enjoy 2-for-1 theme park tickets with Kelloggs
Thrill seekers who like to start their day with a snap, crackle and pop will be pleased to know that buying a box of breakfast cereal could earn you a 2-for-1 voucher for Alton Towers, Thorpe Park, Legoland, or Chessington World of Adventures. This is a fantastic way to save money on days out.
First, check your Corn Flakes or Coco Pops have the 'Free Adult Ticket' promo. Next, book online via Merlin's website — you'll need your voucher's 10-digit code to claim your free ticket (and make sure you book before the vouchers expire!). Then all that's left to do is scream your way around some of the country's most hair-raising rollercoasters.
READ MORE: The Best Gift Vouchers for Days Out
28. Seek thrills with Merlin's Annual Pass
Speaking of Merlin, if one ride on Nemesis or The Vampire simply isn't enough of an adrenaline hit, you can buy a pass that allows up to 364 days' access to the UK's biggest theme parks.
Merlin, the company that runs all the UK's best theme parks – Alton Towers, Chessington World of Adventures, LEGOLAND and Thorpe Park – offers an annual pass with prices starting at £69 for off peak access. If you plan on visiting any of their resorts three or more times a year it could save you money. 
It's a good idea to renew when it's time for the Black Friday deals – this is when you'll get the best price for the Merlin Pass.
29. Bag a great deal with Wowcher
Wowcher has limited-time, cut-price deals on tonnes of attractions, experiences, hotel rooms, restaurants and spa days. Sign up for their email service to be sent regular offers in your local (or chosen) area. You'll receive loads of weird and wonderful offers, but amongst them will be some great ideas to save money on days out in England.
30. Snag a bargain on Groupon
Like Wowcher, Groupon is another place to get discount deals for cheaper days out in England. It's fair to say that not everything will meet your tastes, but every now and then there's an offer that's too good to turn down! From spa days to group meals to escape rooms and much more, there are plenty of options.
31. Buy cut-price experiences from Amazon
It's possibly one of the lesser-known departments of Amazon's gigantic online superstore, but the tech firm does, in fact, sell experiences — spa days, afternoon teas, indoor skydiving… that kind of thing. If one takes your fancy, add it to your wishlist. That way, you'll get a notification any time there's a deal on and its price has been reduced.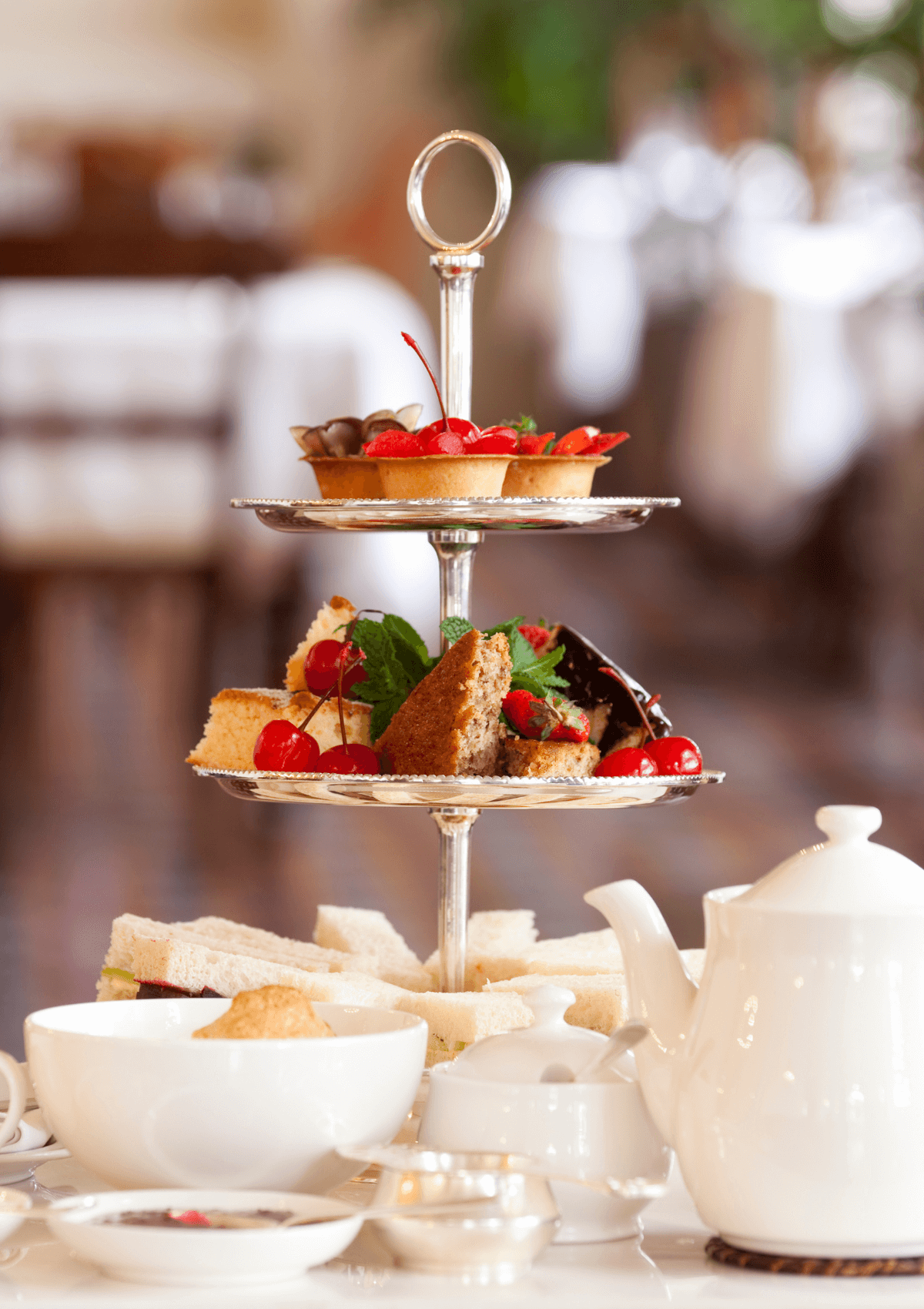 32. Snap up last-minute theatre tickets
Planning a trip to the West End? If you don't mind leaving it until the very last minute to secure a seat, TodayTix has cut-price tickets for the hottest shows in town, including those that are released on the morning of a performance for an unbeatable price.
Whether you want to see a musical, play or a show that's off-West End, it's a good idea to check here first as they often have deals. They also have their Rush and Lottery offers, so you never know when you might find great tickets to an amazing show you've always wanted to see, for a fraction of the price. A brilliant way to save money on days out if you're a theatre lover.
33. Get money off Hampshire's top attractions
Anyone spending time around Hampshire and the New Forest should check out the latest offers on Hampshire's top attractions. One of the more eye-catching discounts is 10% off the Isle of Wight ferry, so you can enjoy a hop across the water for less. You can also take advantage of their free child's ticket offer on the Watercress Line heritage railway. Choo choo! Look for regional discount passes like this one in your area as many other counties will have something similar in place to treat their local people.
34. Visit museums and art galleries for free
All of England's free museums are listed here on Money Saving Expert. These make for the perfect rainy day activity in England. You and the family or your friends might learn something interesting here too, so if you have specific interests check out the list to see if any exhibits take your fancy, since most of the UK's top museums and art galleries have free-entry exhibitions.
In London, you can learn all about Egyptian mummies at the British Museum, or check out the masterpieces at the National Gallery. In Manchester, kids can dress up as their favourite Premier League stars at the National Football Museum. Meanwhile, Liverpool's World Museum has its own Bug House, which hosts live insect displays. There's plenty more out there — these recommendations barely scratch the surface. Just check before you visit as some museums ask that you book ahead to avoid overcrowding.
Visiting a museum is one of the best free things to do in England – click this link to see even more free ideas.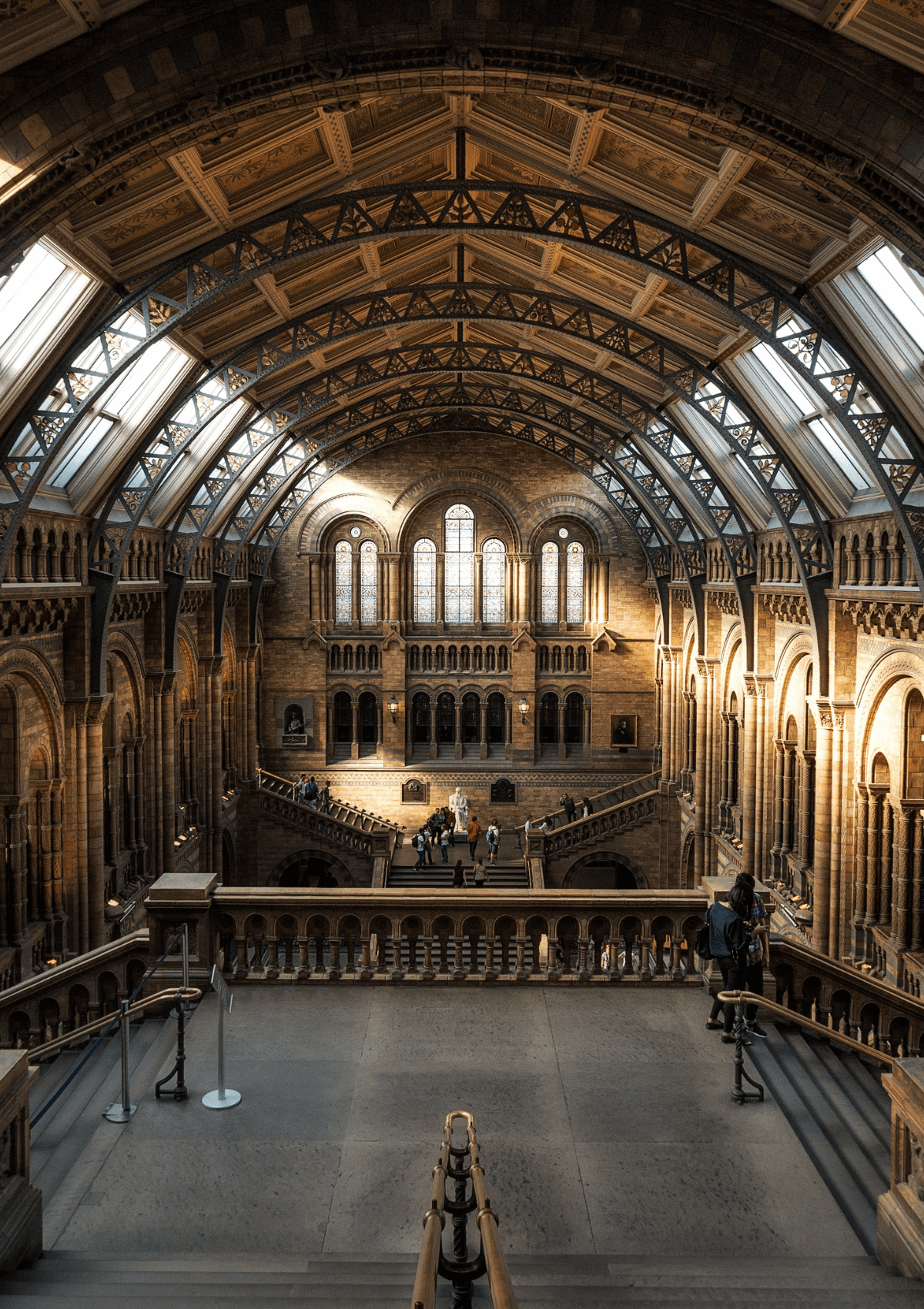 35. Go to the library
Libraries are a brilliant way to save money on books by just borrowing them instead, but if you feel that 'feeling' when you step inside — the excitement at hundreds, maybe thousands of books just waiting to be read — then libraries are definitely the place for you. Find your local library, sign up for a library card, go for an afternoon, and pick up a book you've been meaning to read for ages. You can check out some of the best libraries in England in our list.
36. Explore your favourite book destinations
Serious book lovers might also be interested in these 10 amazing days out for book worms in England, many of which are totally free to visit. If you have a favourite book series or favourite author, there are lots of places on this list you may not even have realised are in England. From the woods that inspired the fictional home of Winnie the Pooh, to an island where the Famous Five had an adventure, you'll find some great literary destinations on this list.
And if you're Harry Potter mad (aren't we all?!) you can focus your days out to the wizarding world by checking out this list of 10 brilliant Harry Potter days out in England. Again, there are quite a few on here that are free to visit.
37. Look out for free local events
Sometimes it's easy to look to your larger city or borough for the big events coming up, but often there are many great smaller-scale events on your doorstep. Check out your local area for flyers, or sign up to the Facebook community in your local area to find out what's going on nearby and save money on days out.
From local restaurant openings to sales at local independent shops to mini festivals and events just around the corner, you might come across something really enjoyable within a few miles of your house.
38. Explore the forest
We often forget how fun and magical the forest can seem to kids, so if you're looking for a free place to entertain them, there are tonnes of activities you can do. You can let them go wild in the woods and use their own imagination, but if you want to you can suggest activities such as; den building, obstacle courses, rope swings (be careful of weak branches with this one, check it can hold you first!), climbing, bug hunting or insect bingo (free from here)… the possibilities are endless.
You could ask them to find ten items and make a list, then swap lists and go find each other's items. Or why not learn the names of some of the birds, trees and fauna you spot in the woodland? RSPB has a good bird identifier on their website for this. Most trees you can tell from their leaves, but there are some free apps that will help you identify plants, like Seek by iNaturalist. It's basically Shazam but for plants and animals. It does need mobile data, but you can take a picture and load it in later when you have Wi-Fi. Fun and educational for curious little ones.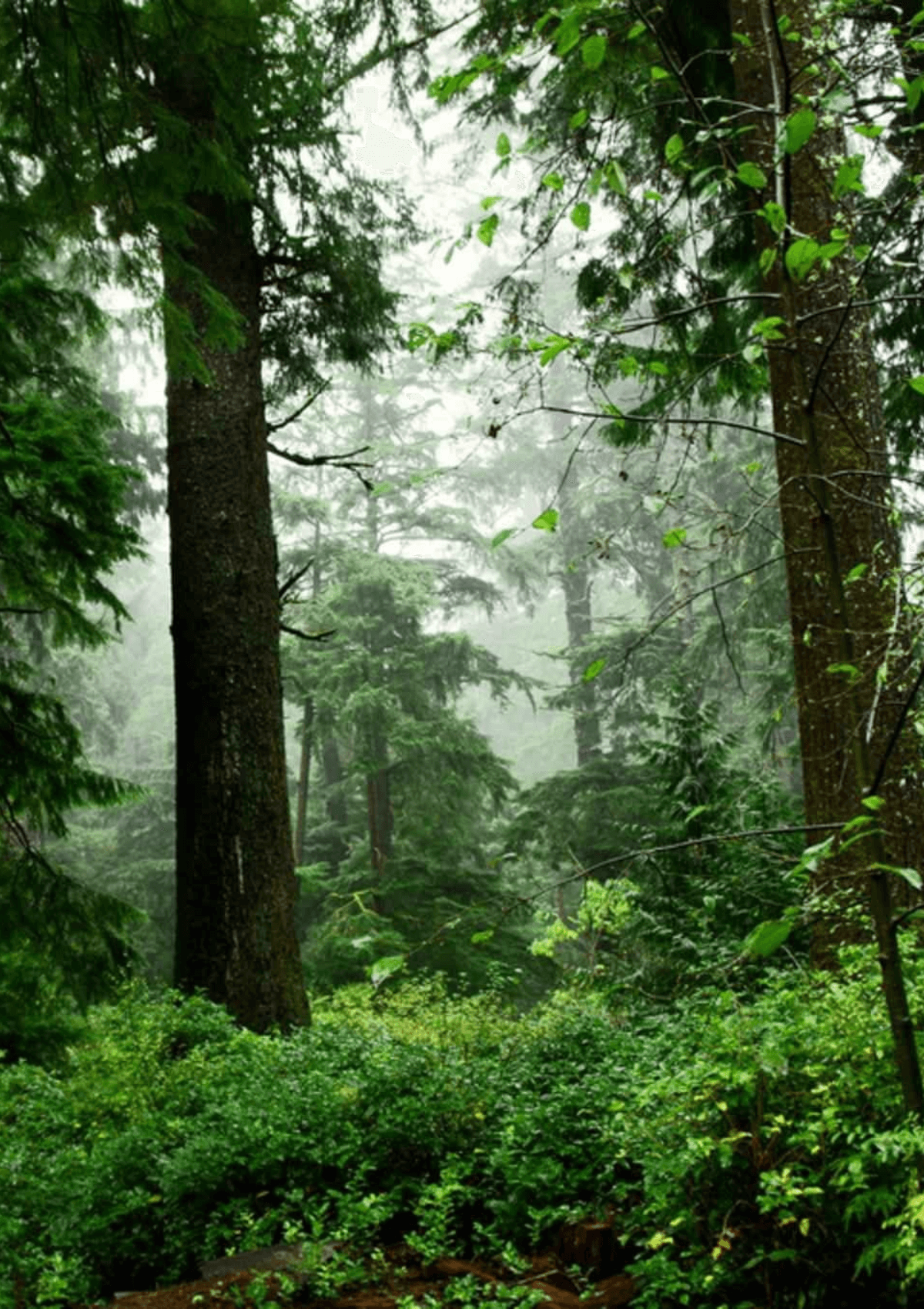 39. Visit your local parks
If the forest isn't accessible to you, pack some snacks, get the kids involved, and stick a frisbee, football or other outdoor games in the car for a trip to your nearest park. You can spend hours there exploring, taking long walks together and spotting some of the wildlife in the area. If your local park has a website or social media page, don't forget to check for any upcoming events to save money on days out, as they often put on fun things for kids for free.
40. Get out on your bikes
Going for a cycle is a great way to stretch your legs, go a bit further without taking the car or a train, and get the whole family some exercise. You can explore much futher than your local area on a bike, so get your helmet on and plan out a route to follow. Even if you go to your usual favourite spots, going by bike is eco-friendly and will make your day out more fun.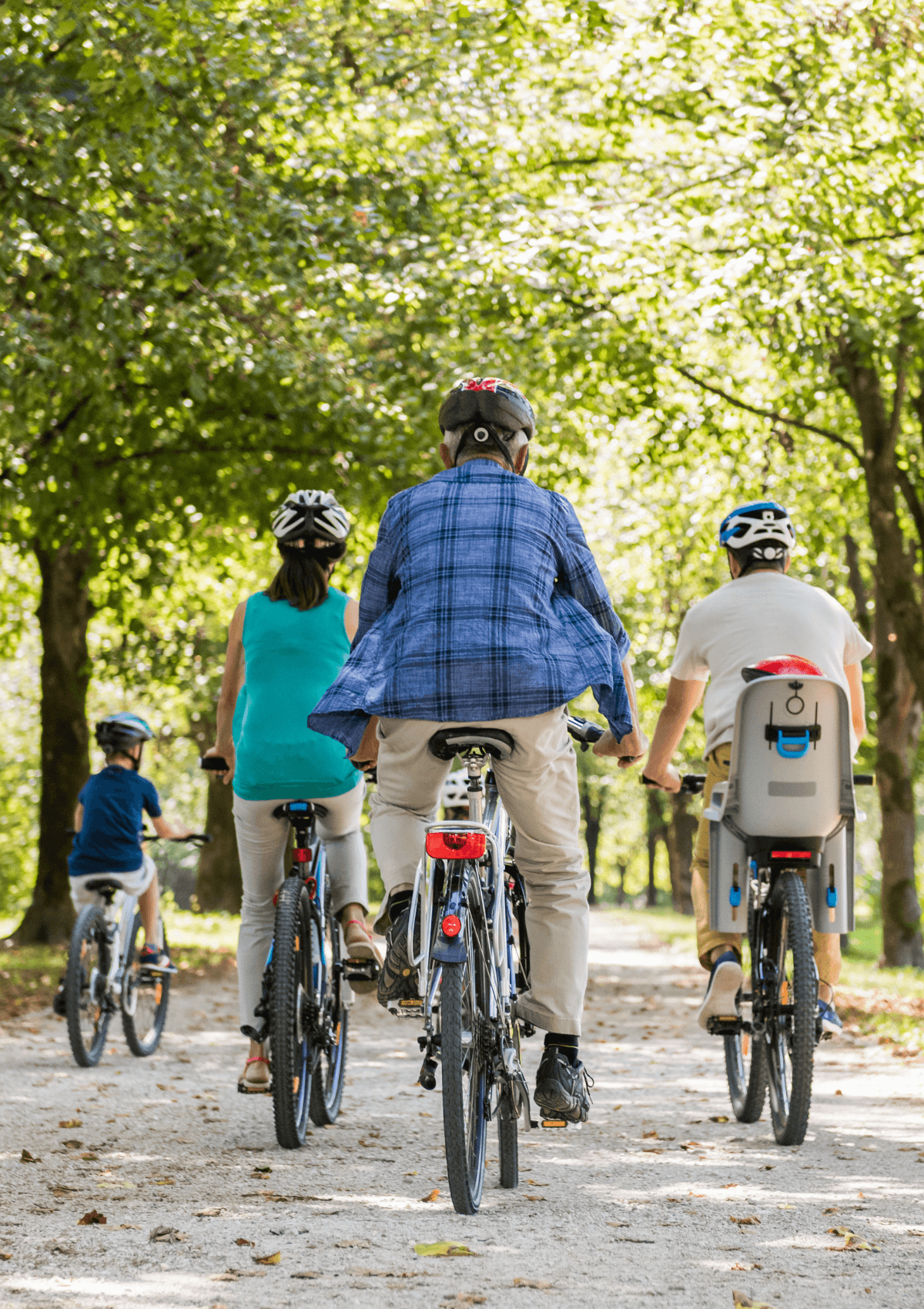 41. Check what's on Eventbrite
Eventbrite is great for finding lots of different types of events, and many of them are available for free or nearly free. You can even search by 'free'. From business networking events to seminars and talks to kids fun days to fashion pop-ups, there's a little bit of absolutely everything on Eventbrite so it's well worth a look in case there's anything coming up in your area.
42. Keep an eye on your local church
Whether you regularly attend a church or not, your local church can be a great place to meet people, get involved in the community, and check out events in your area. Most churches regularly put on events for the local community to bring people together and encourage them to get involved, so if you haven't thought to look on their notice board or website to see what's upcoming, definitely check them out.
Another reason to get involved with your local church is their charity work. Volunteering or helping out with charity projects is a great activity that will help others and leave you feeling all warm and fuzzy inside. A lovely way to spend a day out, and you normally won't have to pay to get involved.
43. Look on Marketplace or Freecycle
Instead of going out shopping and spending lots of money, online sites like Facebook Marketplace and FreeCycle are great places to find free items. If you've been saving up for something like a piece of furniture, a new board game, or a toy for the kids, sites like this have plenty of people giving things away for free. Search by your local area and see if you can find a bargain, then take a trip to pick up your new favourite item. Top tip though, always go with a friend or tell someone where you're going to stay safe.
44. Feed the ducks
Everyone loves interacting with the local wildlife, and feeding the ducks is an easy, free activity that you can do with your kids, your grandparents, your friends… no one can say no to some duck feeding! Although historically bread was usually given to ducks, it's no longer thought to be good for them, so pick up some birdseed from your nearest pet shop to give them a real treat, or apparently chopped lettuce is good too.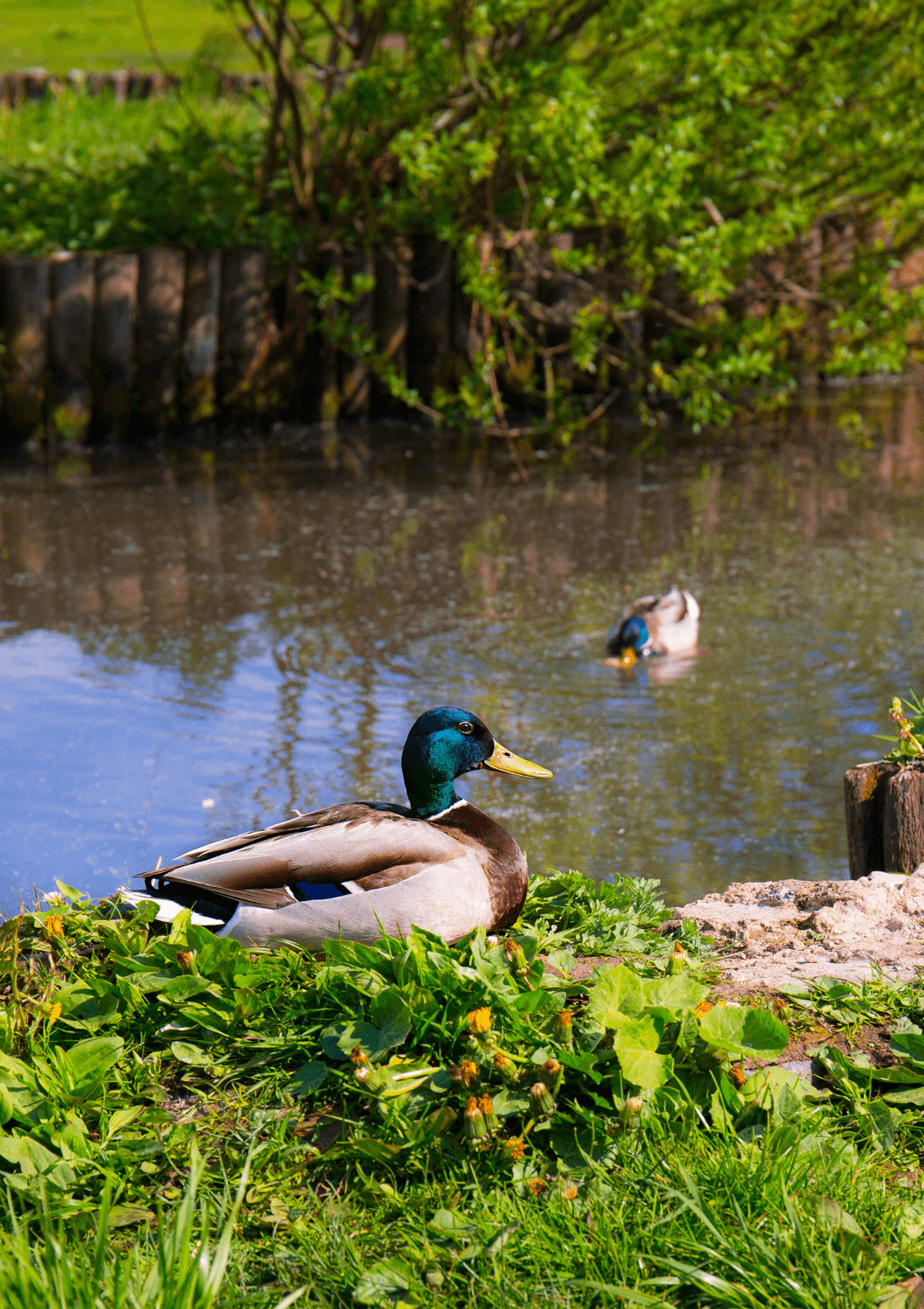 45. Geocaching
Geocaching is a free app that turns a regular walk into an adventure when you're searching for treasure at the same time. Geocaching is basically walking around and finding things that other people have hidden before you. Like hide and seek, but for all ages. Follow the clues on the app and use your GPS to find the items.
Usually if you find something you will sign the logbook and either leave the cache where it is for the next person to find, or swap for something else. Looking for some with the kids is usually a lot of fun. For example, you might find a pack of colouring pencils, so make sure you take along another kid-friendly item to leave behind in its place if you take the cache. This activity can lead to hours of searching and fun.
46. Visit a soft play
Soft play areas are usually an affordable activity that the kids will go absolutely wild for. If you live near one, check if they have any deals on specific days, or memberships to make it even cheaper as this could save you a lot of money if your kids enjoy it enough to take them back again and again. On rainy days, heading to the soft play is a great day out for them, and you can usually grab a coffee while you let them play.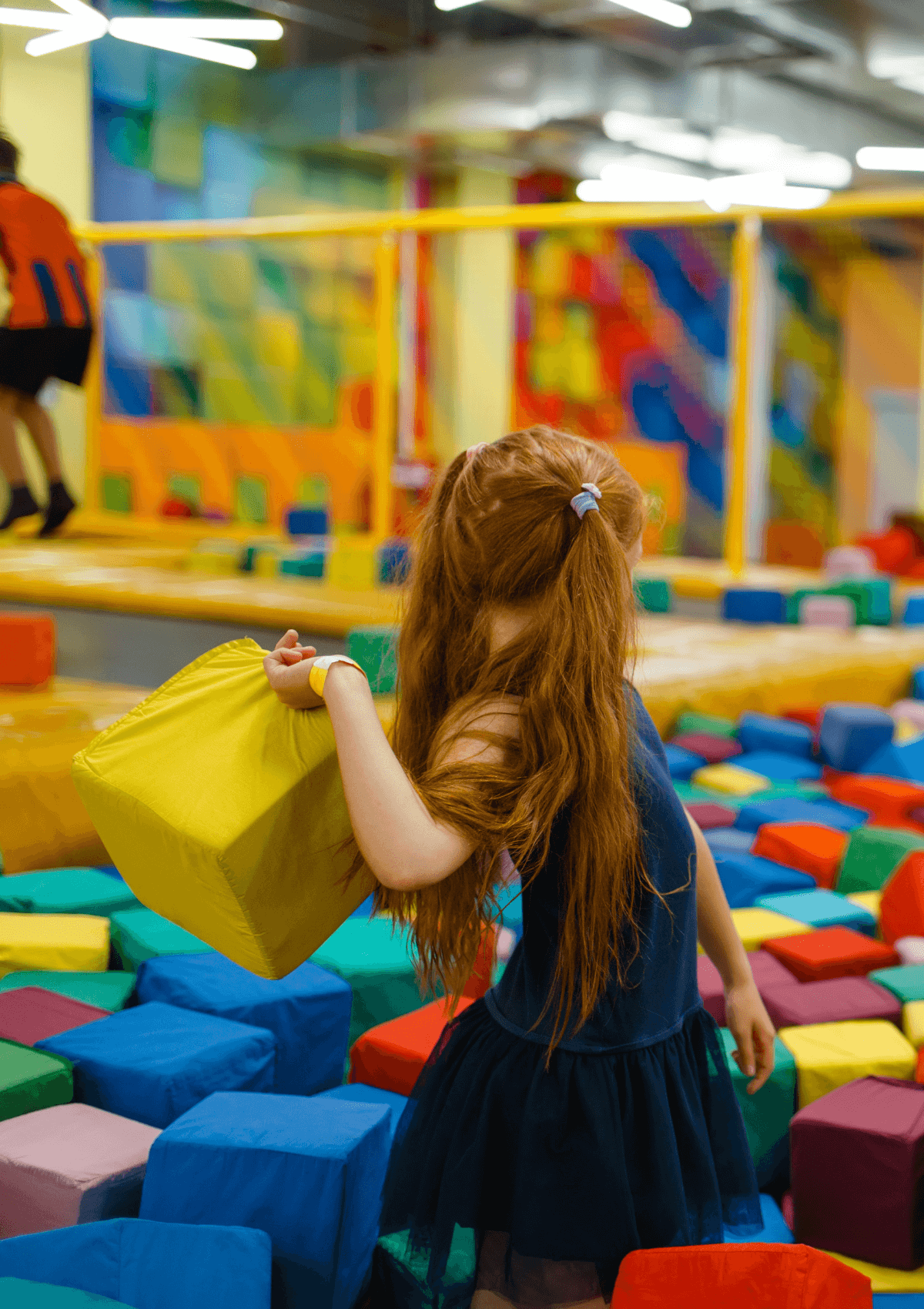 47. Sign up to Pokemon Go!
Yes, the Pokemon Go phase was a short-lived viral era of all our lives, but it doesn't have to be over. In fact, it's still got a thriving community of players ready to join, so if you love Pokemon, gaming, or you just want an excuse to get out and walk more in your local area, download the app and give it a go. It's basically a virtual reality app which uncovers Pokemon in your local area for you to catch. And we've heard that you simply gotta catch 'em all, so that's a great free day out you can do with friends and family.
48. Look up '30 Days Wild' from The Wildlife Trust
Head to 30 Days Wild from The Wildlife Trust. It's an annual challenge where everyone that's signed up does one wild thing a day throughout the month of June. You'll need to make sure you're signed up so you don't miss the start, and they'll send you instructions so you know what to do. It's usually centered around outdoor summer activities but some of the ideas can be jigged around for most seasons. Fun, free, and it gets you outdoors and stretching your legs.
49. Go on a treasure hunt
A treasure hunt is a great kid-friendly activity that, although might require a little pre-planning, is a lot of fun for little ones. You don't even need to build anything or spend money on items, just make a list of things they could find in nature. For example, "pink flowers", "something spiky", and so on. Walk around with them and encourage them to find the things on the list. A great way to save money on days out, and you could organise a small prize for them if they find everything.
50. Do 50 things before your child turns 11¾
This is such a fun one. The National Trust have a list of 50 things to do before you're 11¾, which is so much more manageable and fun than those horrible '40 things to do before you're 40 lists' that float around online. Most of the activities mentioned are free for kids to tick off their mini bucket list, so you can spend a great day out helping them do some of them. It gives you all something to focus on that will usually take up multiple days out. Check it out.
51. Go swimming
One of the best ways to save money on days out with kids is to go swimming. Some swimming pools in England offer free swimming in the holidays — or at least, heavily discounted — so it's a great activity for all ages. You can take the kids, bring a few friends along, or just go solo. Whatever you do, you can spend hours in the pool doing laps, and splish-splashing around with some fun games.
Look out for deals at the local Lido too. There are lots in England and if the weather's nice in summer you can book a slot for some swimming in the sunshine.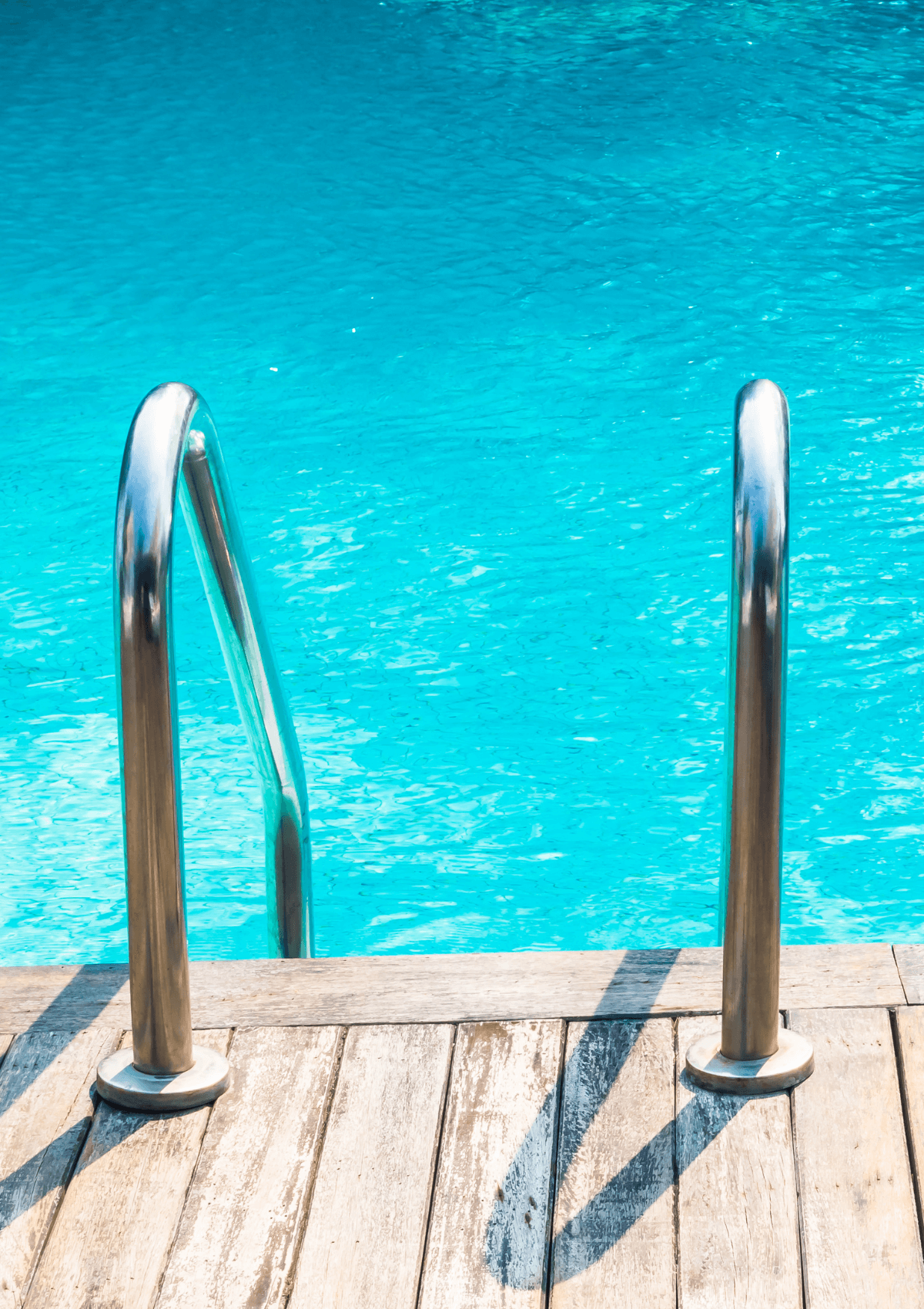 52. Visit the beach
If you fancy swimming somewhere more natural, a trip to the beach is always a great day out — and mostly free if you plan ahead and take your own snacks, drinks, etc. No matter the weather, you could learn to skip rocks on the water, take a dip in the (probably very cold) sea, make a sandcastle with the kids, find shiny shells, and a hundred other fun activities that don't cost a thing.
Take a cool bag with your own food and drinks, and bring towels or deck chairs so you don't need to rent them. Also plan ahead to find the most affordable parking options, and you can look forward to a cheap day out at the beach. There are tonnes of things to do there, and plenty of places in the country to do them; check out these 18 glorious white sand beaches in England that are perfect for your next day out.
53. Play tracking with the family
Another great way to save money on days out is to turn it into a game. Have you ever played "tracking"? Basically, you designate an area and one person sets off in advance, setting a trail as they go by making arrows out of rocks, branches or even using a stick in the mud. The rest of the group then try to catch up by following the arrows. It's basically a big cat-and-mouse game for the whole family to get involved in. It's great fun and it will tire the kids out for the day.
54. Go for a city walk
While walking around the city you can make it more interesting by turning it into a game too. Go with a friend and take it in turns to decide if you are going to go left or right at a junction. You can end up in some super random places! If you really get into it, there are plenty of spinner apps you can download to make the decision for you and put it into fate's hands.
If you're doing this one with kids, make sure they're always with at least one adult so no one gets lost.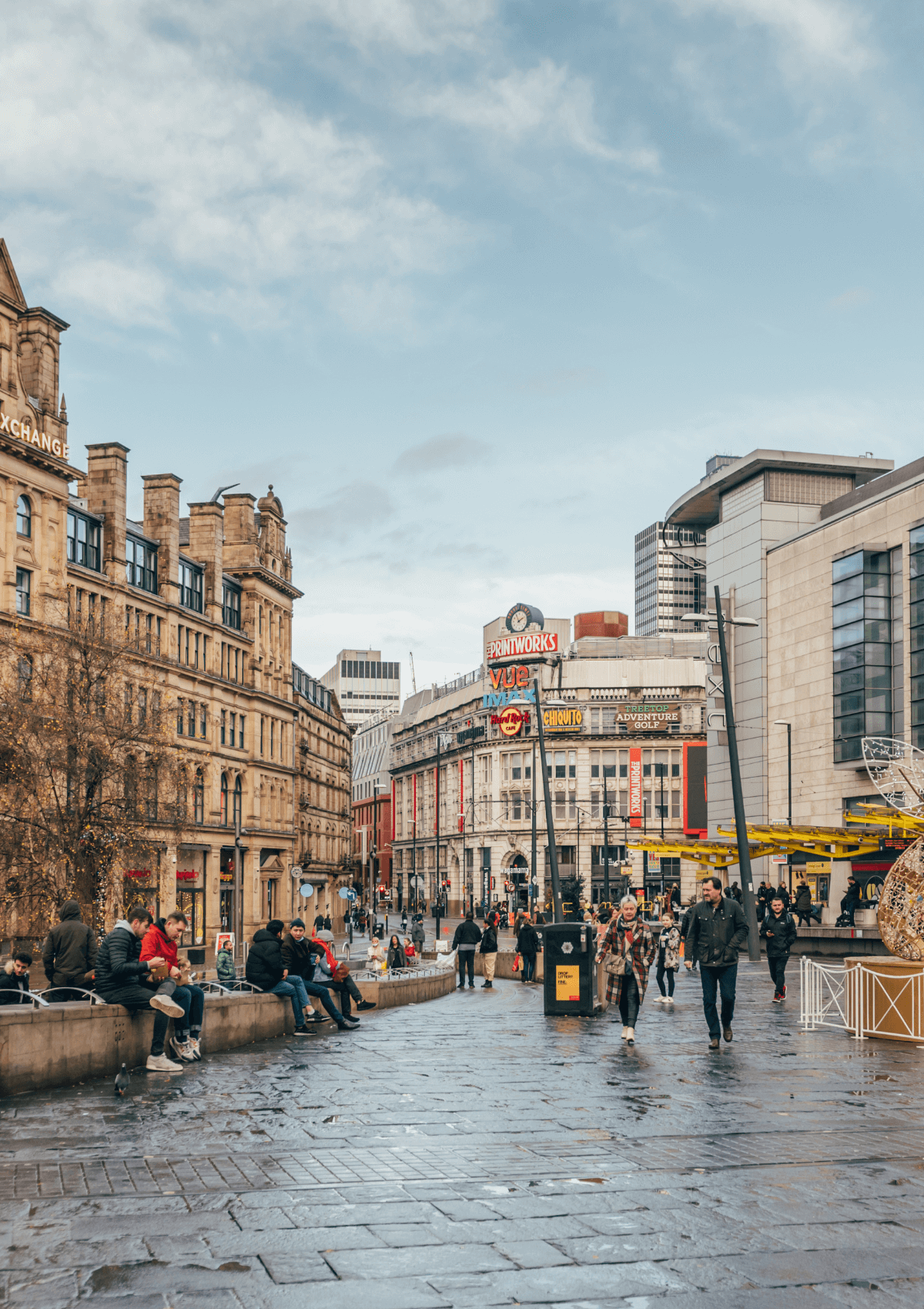 55. Go see some historic castles
Like bird-watching, if you're into your historic buildings then castle spotting might be for you. Lucky for us here in England, we are blessed with many amazing castles which have stood the test of time. They're beautiful to look at if you don't fancy going in, but if you plan in advance there are often cheaper deals on tickets, such as family bundles and off-peak options which will help you save money on days out.
Meet the reenactment actors, see the perfectly preserved rooms and take in the history of the place. Love the sound of this? Here are 17 fascinating castles in England to visit for your next day out.
56. Cheer on runners
There are always running events to attend throughout the year, but especially summer. Even if you're not up for putting on your trainers and having a go, it's always fun to be a cheerleader. A great, totally free day out is to stick some snacks in a backpack and head to the sidelines of some of the big marathons that happen throughout the year.
The atmosphere is electric, there's usually music and entertainment for the runners along the route, and if you feel like being extra kind you can hold out a box of jelly beans or slices of fruit — runners always appreciate the sugar boost!
57. Watch local (crazy) events
Similar to cheering on the runners, there are always events to be a spectator at, and sometimes being on the other side of the barrier is more fun and relaxing anyway. From festivals with eating competitions to vegetable growing contests to… cheese rolling? Yes, it's clear England doesn't take itself too seriously when you see some of the weird events that happen in England throughout the year. Check out this list of some of the most outrageous ones that you'll want a front-row seat for. Some may be happening near you.
58. Get scared in the Dungeons
If your idea of a great day out is a terrifying, scream-worthy experience with your friends, then the best way to get this is to visit the Dungeons. The London Dungeons are probably the best, but you'll find them in York and Blackpool too where they bring some of our country's darkest history to life through thrilling underground rides, terrifying interactive shows with live actors, and much more. This is a great day out with teens that love to be frightened out of their skin, but leave young kids at home.
It's another day out activity that you can often get for cheaper as it's part of the Merlin Annual Pass and you can visit as part of a multi-attraction ticket too to save money on days out. Head to their website to find out the best deals. We'd definitely recommend booking in advance so you don't end up paying full price on the day.
59. Make art from nature
Tap into your creative side and get the kids involved to make some art for your home. If you've had a blank space on your wall for a while or a spot on the kitchen counter that's crying out for a family-made piece of art, make a day of it and make it free by using materials from your natural surroundings.
Collect sticks, rocks, leaves and flowers to create an art project with the kids. It could be a nature collage, or something more elaborate depending on how long the kids will focus for. It's always a fun day out if you come back with something hand-made that the whole family can be proud of.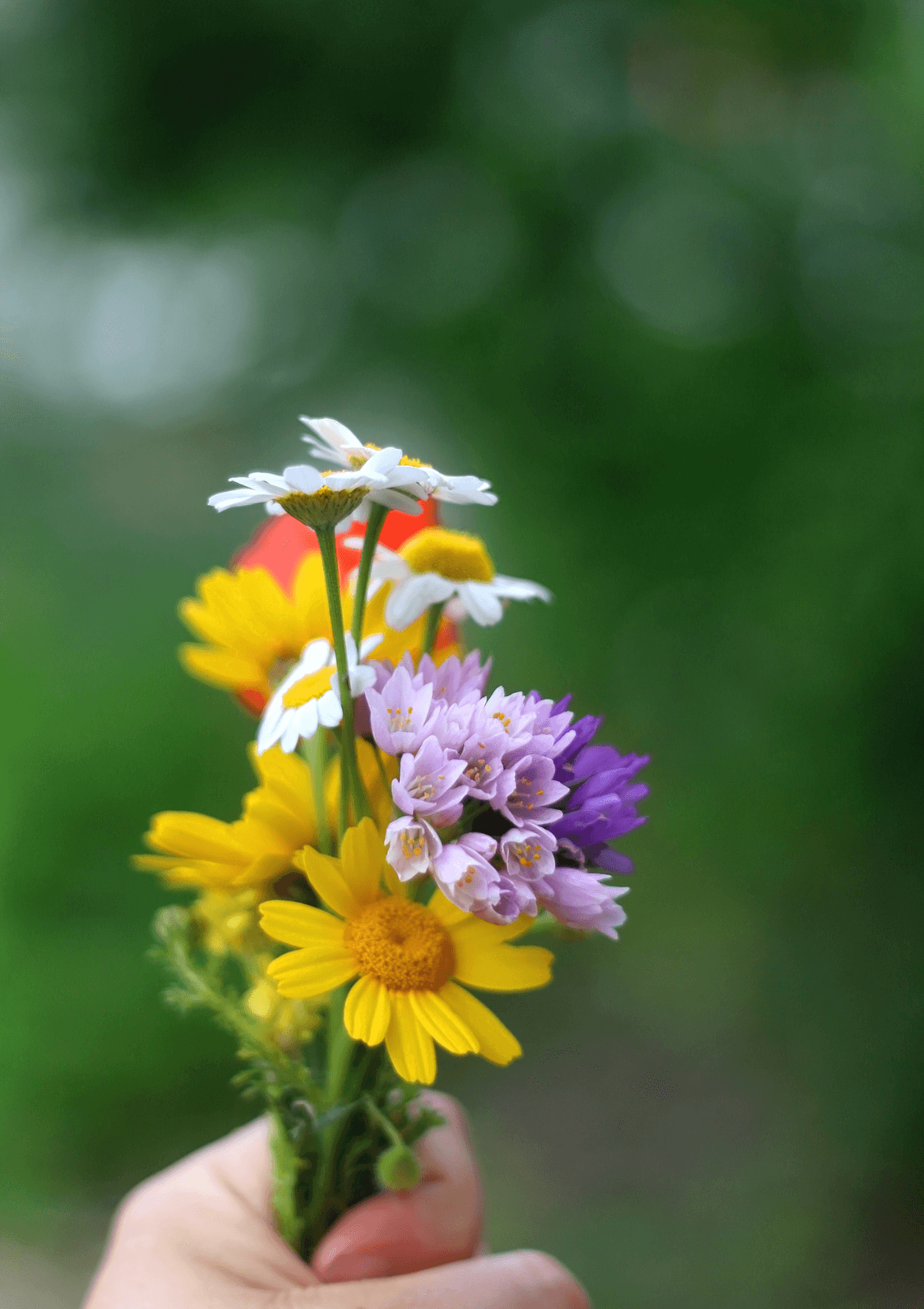 60. Go on a street hunt
StreetHunt Games is a great outdoor activity that, although not free, might be on the more affordable side when it comes to days out, depending on how much you would usually spend. It's a self-guided mystery that's always organised for you in interesting locations. A bit like a grown-up scavenger hunt meets escape room meets murder mystery, but it's all done outside in your city.
This is a fun one for families, couples, and friends alike. From £15 per person, it can turn into a full day out, and you can get 10% off if you sign up to their mailing list which will help you save money on days out.
61. Build an epic obstacle course for the neighbourhood kids
A great way to get the kids moving (without having to pay for an activity or play area) is to set up a fun and challenging obstacle course using natural elements. You could use logs for balance beams, rocks to jump over, and tree branches to crawl under. It's a great way to get the kids moving and burn off some energy.
A good tip for this one is to get together with some other parent friends and work together to make it fun for all the kids in your area. If you have a slide in your back garden, for example, someone else might have a Wendy house, or a pop-up tunnel, so if you put your resources together you can all head to the park and set something up that will blow the kids' minds. Don't forget to bring your own snacks, juice and anything else you need to make it a super cheap, if not free, day out.
63. Go second-hand book shopping
Readers will always be on the hunt for a new read, so if that's you (or you're just a little addicted to browsing book shops) look out for your nearest second-hand book shop. If you think there's not one near you, check out your local charity shops to see if they have a book section. You'll love browsing the spines to see if there are any hidden gems in there, and it's an added bonus that you can save money on days out by avoiding the bigger book shops.
64. Visit local farms
Check out our list of farms in London for some inspiration for this one. There are tonnes of farms around, some out in the sticks, and some urban farms in cities. While many do charge an entry fee, others are completely free as they are often set up as a community project and encourage people to visit without having to pay for a thing, so you can save money on days out.
There are often organised community events and things to do for kids, like feeding the animals or building a bug house. Check out the website for your local farm to see what's coming up.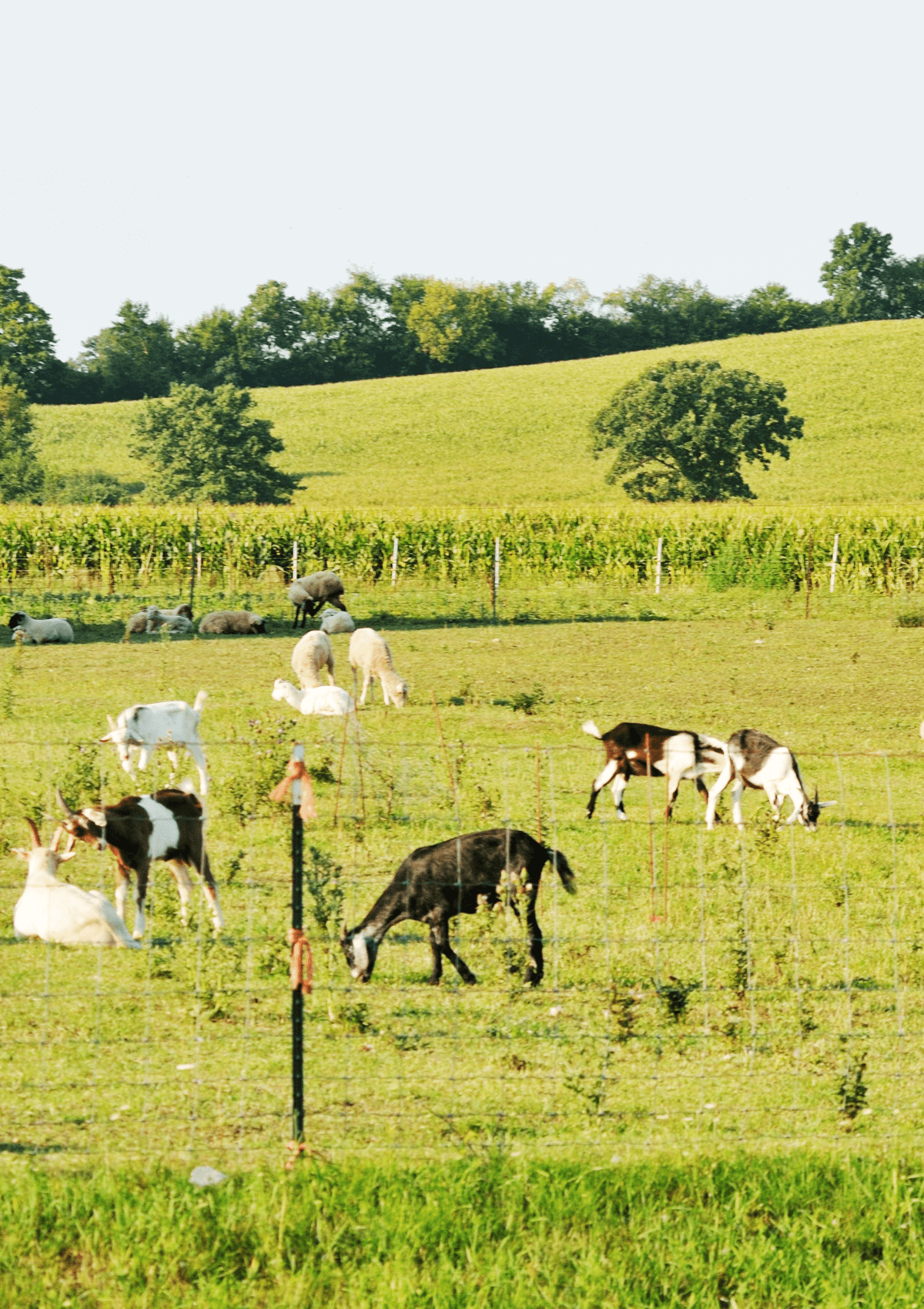 65. Go on a road trip around England
There are so many amazing places for a day out in England, with cheap and free things to do in every single county and city — check out our website to search for attractions by city, county, or interest. If you want to see more of the country but think you can't because of the price, look back at our earlier tips on how to save money on days out; save on train travel, look into more affordable bus travel (Mega Bus and National Express are handy for this, and if you book in advance you'll usually get a good deal), or car pool with friends to cut fuel costs if you're going further afield.
Take a look at these 12 great ways to save money on a road trip in England before you set off, so you don't overspend on small things that you could have saved quite a bit of money on.
Ideas to Save Money on Days Out in England
We hope this article has given you a few ideas on how to save money on days out in England, so you can add even more to your list. If you're looking for ways to keep the kids entertained over the summer holidays, or continue to have fun with family and friends during the cost of living crisis, we're sure there are some ideas in here that will help make a big impact so you can save money on days out.
Sometimes, just by taking the time to do a little research, plan ahead or shop around, you can drastically reduce the amount of money you spend when visiting an attraction. Keeping an eye out for the latest deals and special offers is another way to keep those expenses in check.
If you book something using one of our resources above, or you have another idea that you think could help others save money on days out in England, let us know!
---