Fancy a day out at some of the most exciting water parks in England? At England's best water parks, you'll find exhilarating slides, outdoor flumes, giant wave pools and lazy rivers – not to mention plenty of fun-filled attractions for the kids.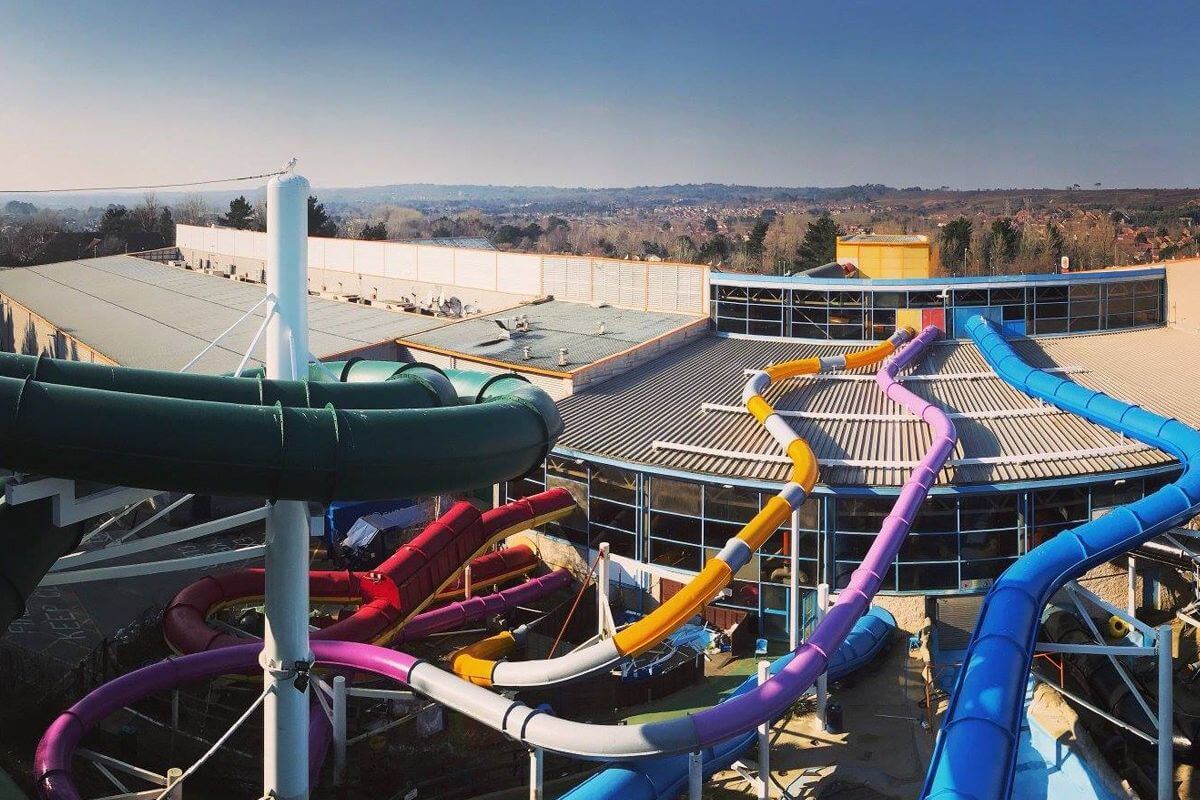 The biggest water parks in England promise a full day of entertainment, whether you're looking for high-speed waterslides or interactive splash areas for little ones.
Most of England's biggest water parks open during summer, when the warm weather creates the perfect conditions for a swim under the sun. Some of our favourites include Splashdown Quaywest and Liquid Leisure Windsor.
If you need something to do during the colder months, you can visit some of the most popular indoor waterparks in England, such as Blackpool's Sandcastle Water Park or the Calypso Cove in South Yorkshire.
So, whether you want to make the most of the outdoors or escape the cold, one of these waterparks in England has you covered.
Best Water Parks in England
From Blackpool's huge indoor Sandcastle Waterpark to the Total Wipeout-style courses of Liquid Leisure Windsor, here's our pick of the most exciting waterparks in England.
1. Sandcastle Waterpark, Blackpool
Located in the popular seaside resort town of Blackpool, the Sandcastle Waterpark currently claims to be the largest indoor waterpark in England.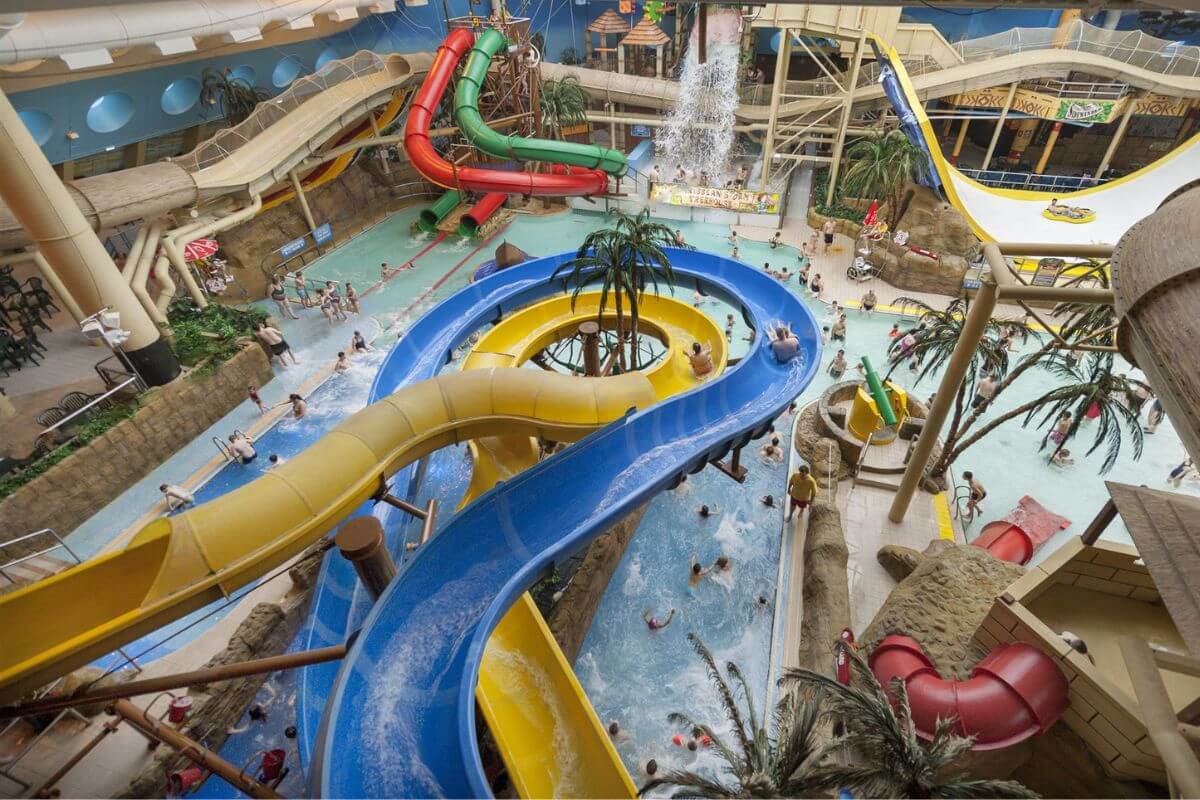 The interior of this water park is heated to a cosy 29°C, allowing you to enjoy a tropical climate in the chilly North of England. When you want to cool off, you can splash in the pools, ride the tangle of flumes and fly down high-speed slides like the Master Blaster and Sidewinder in the Hyperzone.
Daring types can also zoom down the world's longest indoor coaster waterslide, which boasts a length of around 250 metres.
As there are so many great days out in Blackpool, you might want to stick around for a while. When the weather allows, you can relax on the town's Blue Flag beaches or explore museums like Madame Tussauds.
2. Waterworld, Staffordshire
You can splash around in over a million gallons of water at the aptly named Waterworld, a tropical-themed water park in Stoke-on-Trent.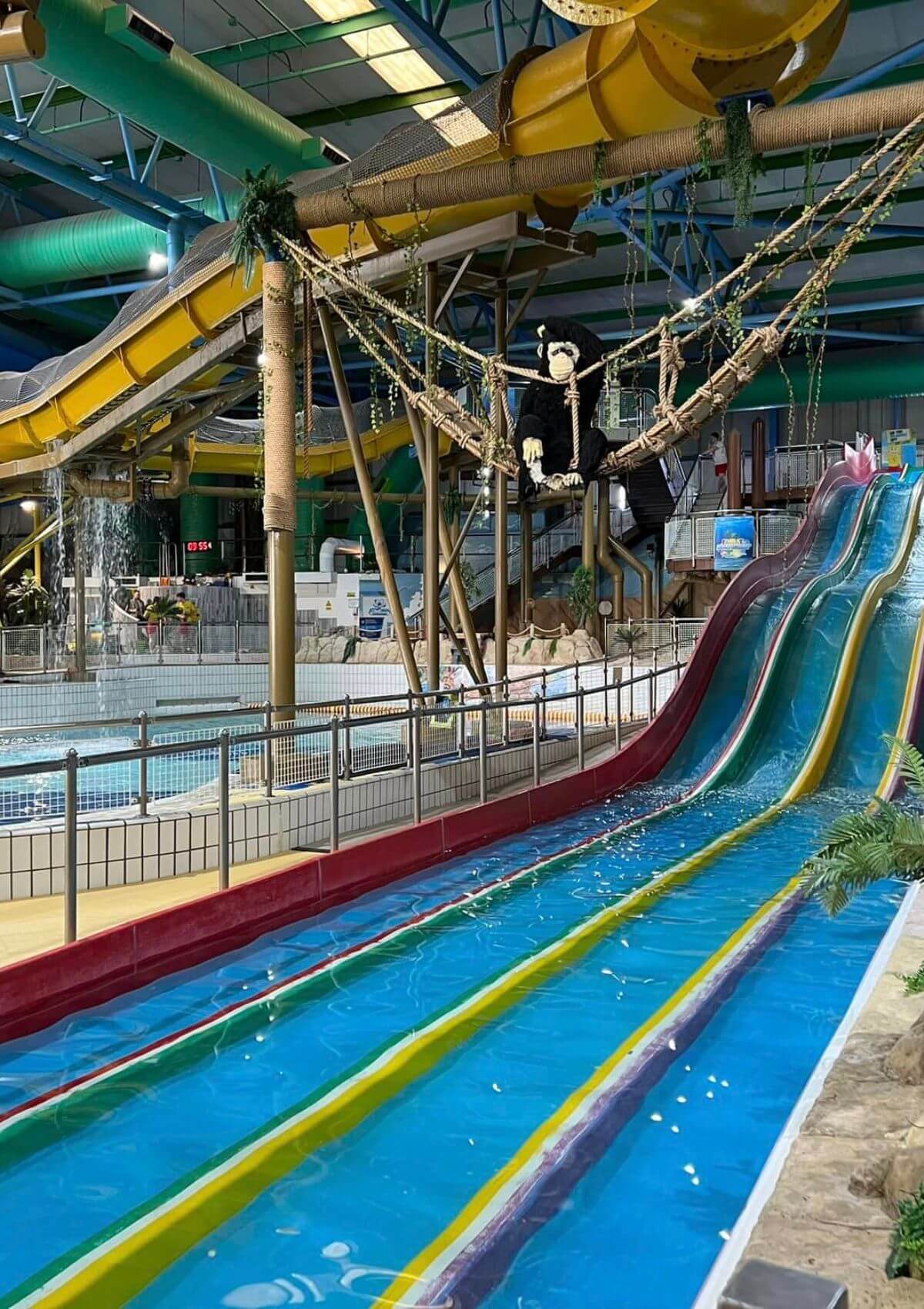 This huge park boasts over 30 rides, which includes flumes, a lazy river, a wave pool, rapids and plenty of high-speed slides. Highlights include Python, Black Hole and Space Bowl. There's also the Thunderbolt, which is England's first trap-door slide.
When you fancy a relaxing dip, you can float around in the bubble pools or the Lily Pads. For children, there are toddler-friendly slides and the interactive Jungle House.
After the waterpark, you can play a few rounds at the resort's tiki-themed crazy golf course or treat yourself to a pampering at the spa.
You can also visit exciting places like Go Ape and Drayton Manor on a day out in Staffordshire.
READ MORE: The Best Spas in England / Where to Learn to Scuba Dive in England
3. Alton Towers Waterpark, Staffordshire
The Caribbean-themed Alton Towers Waterpark is an extension of – as the name suggests – the Alton Towers theme park, which was recently voted England's most popular tourist attraction by our readers. Here, you'll find plenty of exhilarating rides and a host of interactive play areas for the youngsters.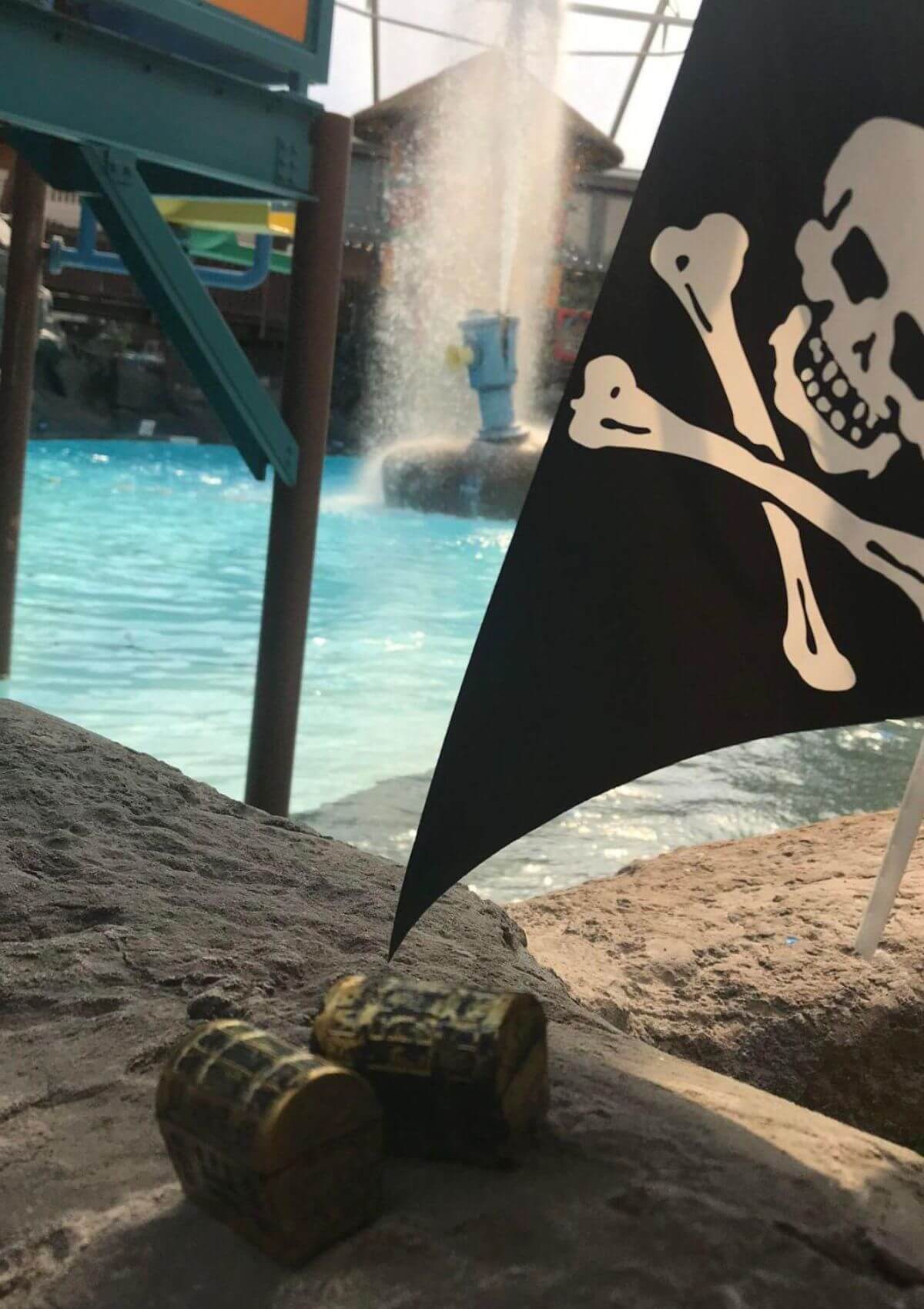 Highlights for adrenaline junkies include the Master Blaster water coaster and the Rush 'N' Rampage waterslide. During summer, you can enjoy the outdoor Flash Floods flume ride and Bubbly Wubbly pool.
The kids can interact with over 70 water features in the Wacky Waterworks Treehouse. If visiting with toddlers, you can bob around in the Little Leak shallow pool.
We highly suggest spending a couple of nights at the Alton Towers resort so that you can dedicate a day to this amazing water park and another to one of the best theme parks in England.
4. Alpamare UK, Scarborough
Opened in 2016, Scarborough's Alpamare water park is home to a variety of innovative slides and a giant wave pool. Slightly more chilled highlights include scenic pools and a spa.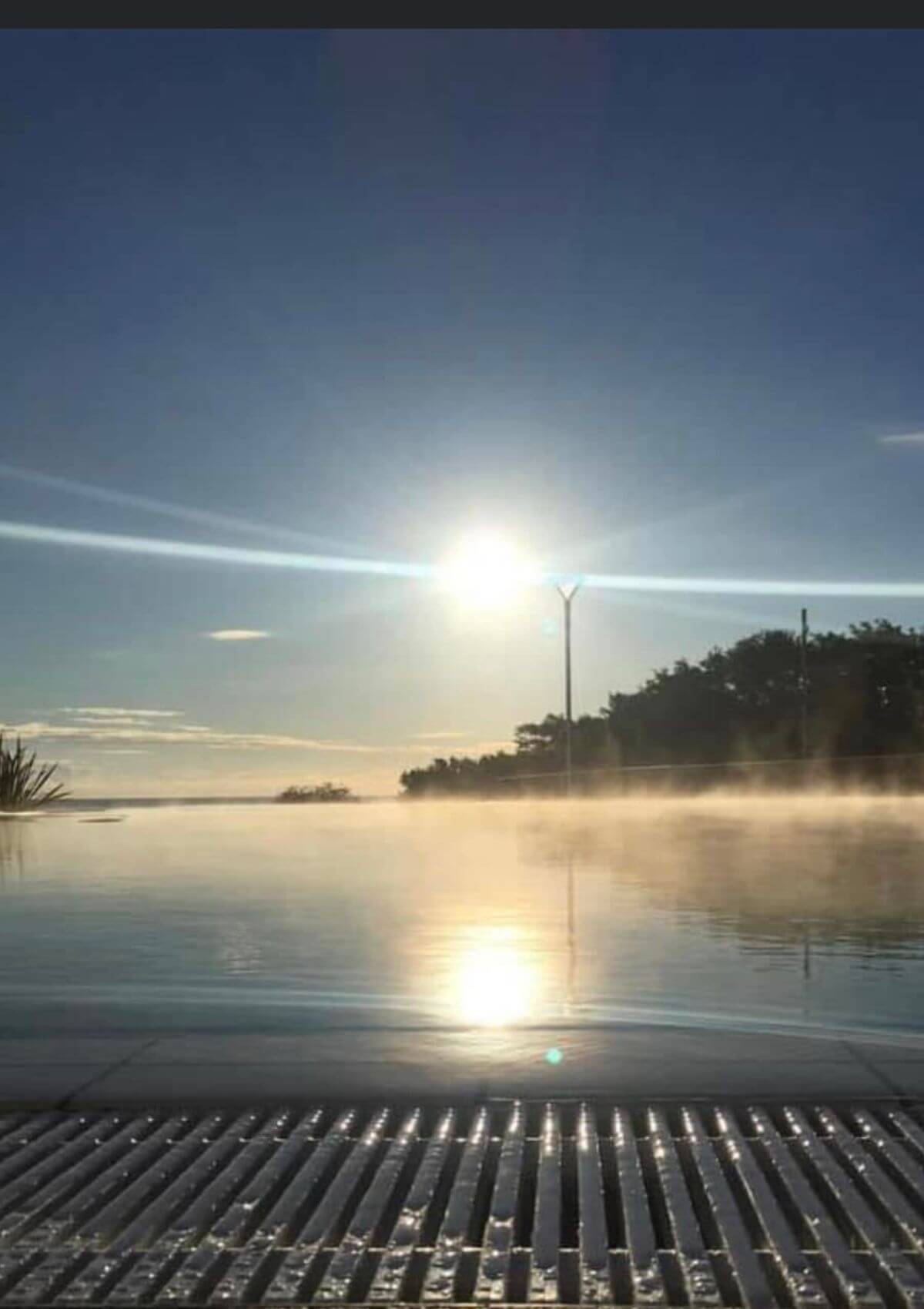 For a heart-pumping experience, you can glide down high-speed slides like the Black Run, the Cresta Run mat racer and the Snow Storm. Brace yourself for the wild tides of the wave pool, which erupts every half an hour.
After taking on the slides, you can wind down in the outdoor infinity pool or warm garden pool. For a more thorough unwind, you can relax in bubble jet pools and sauna baths at the alpine-themed wellness spa.
The fact that Alpamare is located in one of Yorkshire's best seaside towns only adds to its appeal – Scarborough is home to a beautiful beach complete with a traditional promenade. If you're staying in the county during summer, you might want to visit some more of Yorkshire's best beaches.
5. Barnsley Metrodome Waterpark (Calypso Cove), South Yorkshire
Inside Barnsley's Metrodome Leisure Complex, you'll find Calypso Cove, which is one of our favourite indoor water parks in England for families.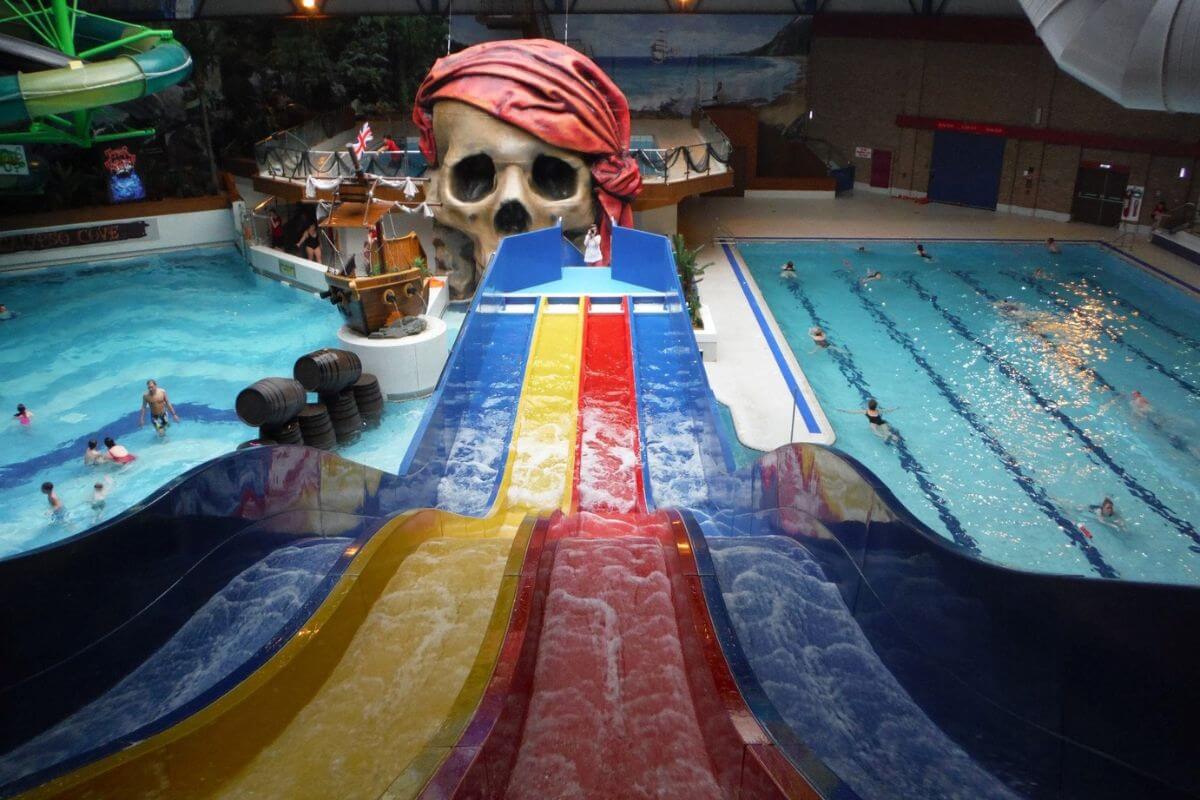 Some of the best areas for parents with children include the pirate-themed play zone and the splash pools. Deeper pools include the large wave pool and the main swimming pool that's ideal for swimming a few lengths.
When you want to ramp up the excitement, you can ride waterslides like the Splash Ahoy and the Terror Torrent, which is one of the fastest flumes in the UK. There are also three Walk The Plank diving boards at different heights.
While you're in Barnsley, you might want to pay a quick visit to Penistone, which is one of the most attractive places to visit in South Yorkshire.
6. Splashdown, Dorset
The Splashdown waterpark in Poole has 13 thrilling indoor and outdoor slides, three splash zones for children and an outdoor pool that opens during the warmer months.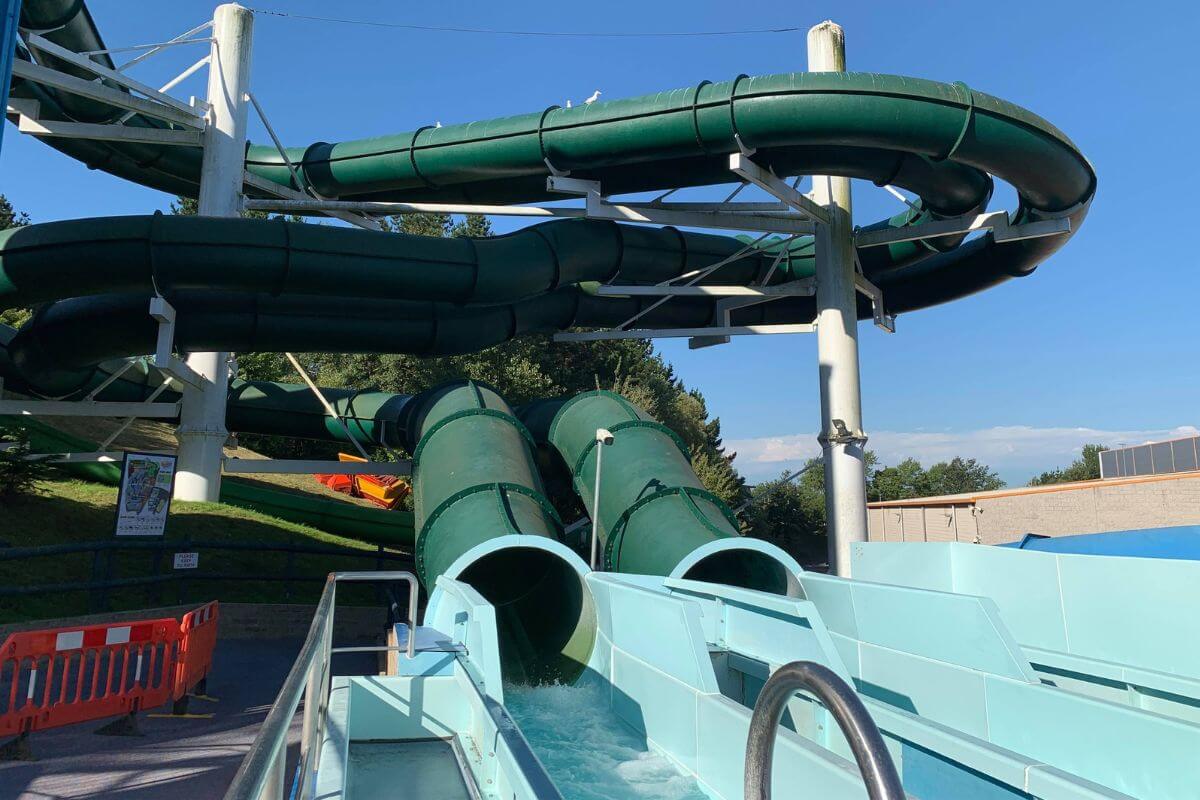 For thrill-seekers, high-speed slides include the Zambesi Drop, Dragon's Lair, Velocity, Screamer and Infinity. The most heart-pumping attraction is probably Baron's Revenge, which is an 8m, near-vertical drop.
To keep toddlers entertained, you can splash around in the interactive Buccaneer Splash play area or the outdoor Buccaneer Beach pool.
Keep in mind that Splashdown closes in winter for general upkeep. If you're looking for things to do in Dorset during the colder months, you might want to visit the museums in the historic town of Dorchester.
7. Splashdown Quaywest, Devon
You'll find another Splashdown on the seafront at Goodrington Sands in Devon, and this one happens to be the biggest outdoor waterpark in England.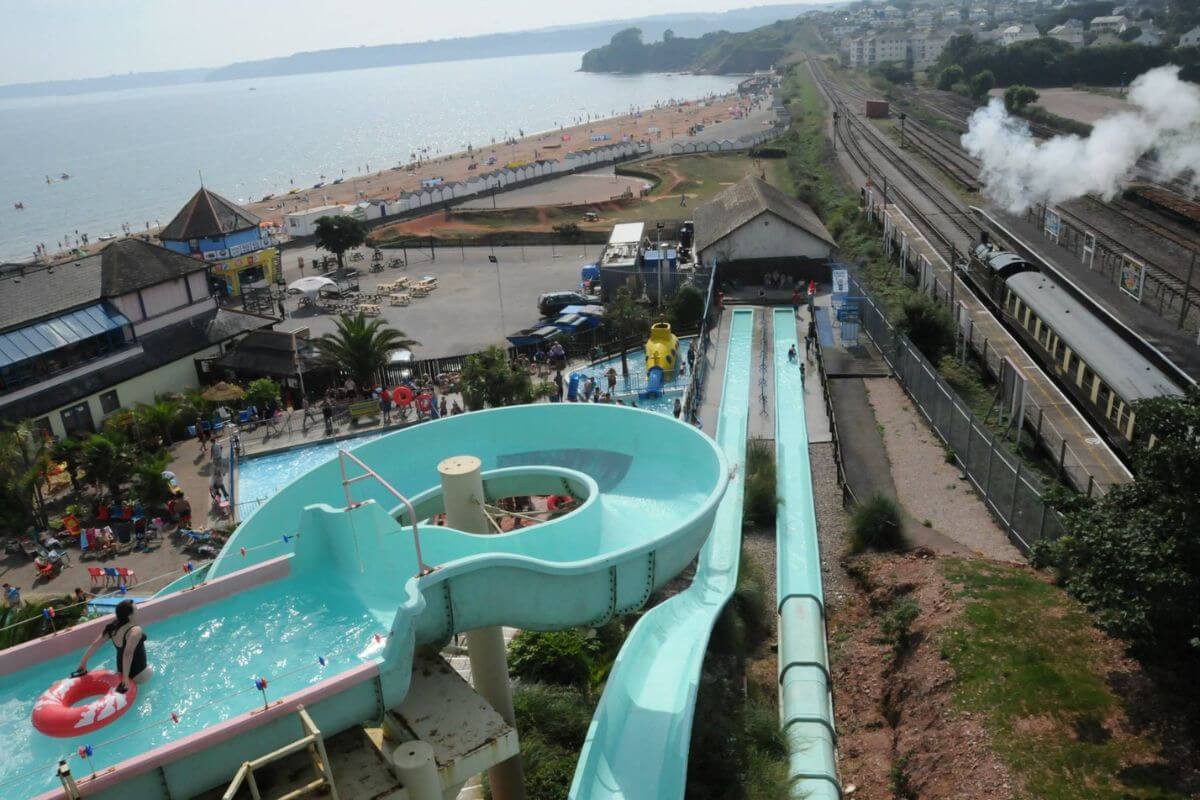 At Splashdown Quaywest, there are a variety of exciting rides, open flumes, mat slides and rubber ring rides. Highlights for daredevils include The Screamer, Devil's Drop and the Wild Kamikaze. We also love the Surf Lagoon tyre ride and the Raging Rapids. Toddlers can have fun splashing around in the Blennies Toddler Pool.
When you need a break from the water, you can play games at the arcade, treat yourself to a dessert from the ice cream hut or grab a drink from the beach bar. It's the perfect place for a summer day out in Devon.
8. Liquid Leisure Windsor, Berkshire
Want to unleash your competitive side at one of the best water parks in England? Liquid Leisure Windsor is home to the largest inflatable playground in Europe, where you can take on 'Total Wipeout'-style assault courses on a lake.
You'll find many fun challenges in the Main Aqua Park, but the hardest obstacle courses include the Aqua Jungle and the Ninja Warrior UK track.
In addition to adventure playgrounds, Liquid Leisure Windsor has a cable course for activities including wakeboarding, kneeboarding and waterskiing. You can also see how long you can last on a banana boat ride.
When you need a break, you can grab a spot on the waterfront beach or indulge in a drink or two at the lakeside bar.
If water activities on a lake have grabbed your attention, you might want to learn about some of the best spots to go paddle boarding in England. Looking for things to do more locally? Check out some of the best days out in Berkshire.
9. The Wave Waterpark, Coventry
The Wave in Coventry has cemented its position as one of the best indoor waterparks in England with facilities such as the nation's largest wave pool, a lazy river and a host of small slides for tots.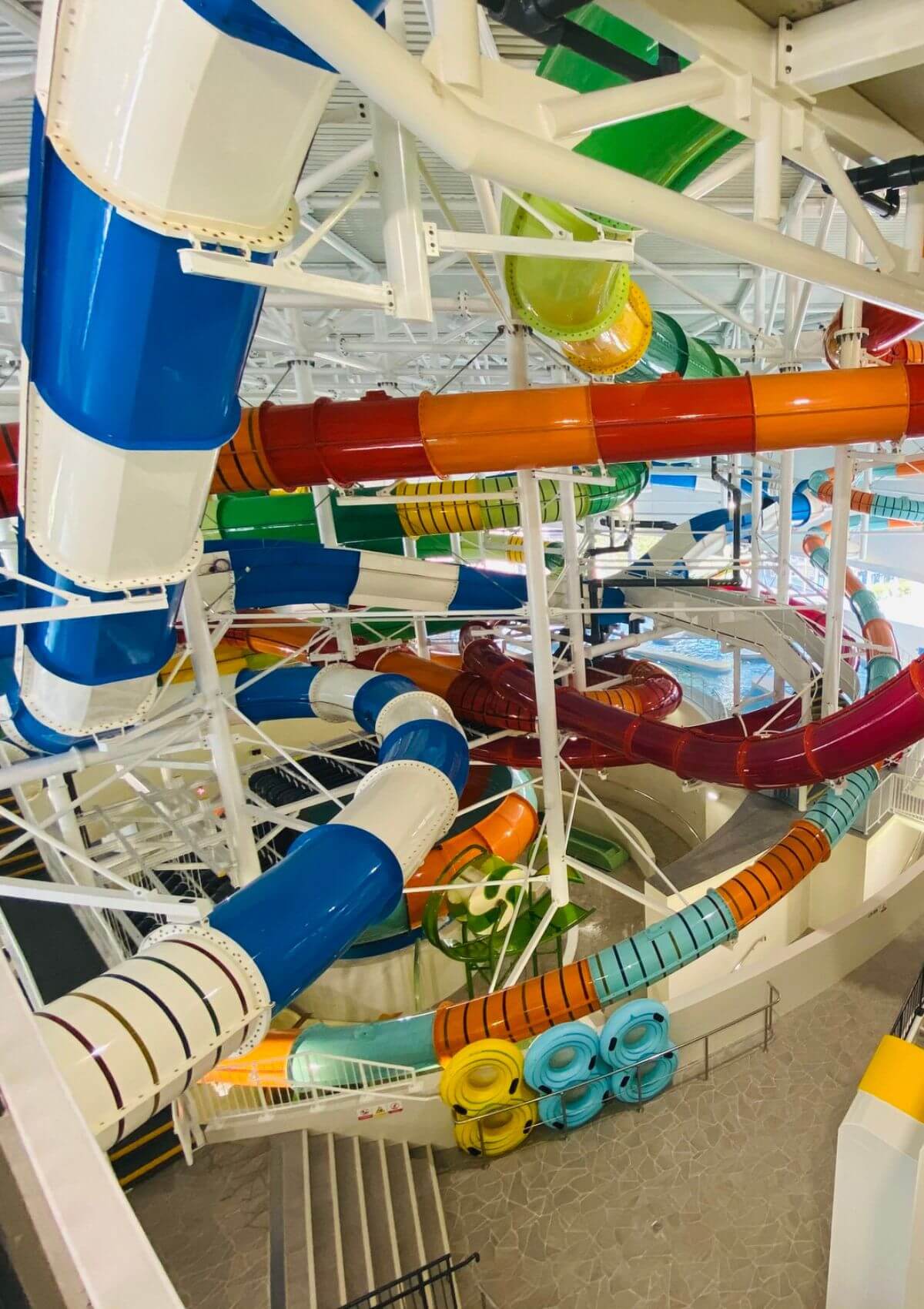 For young visitors, The Reef boasts a variety of mini slides and splash jets. For bigger kids and adults, there are six exciting slides and deep pools for some underwater fun.
After getting drenched at The Wave, you can discover nearby historic landmarks such as Coventry Cathedral, which is one of the most famous places to visit in the West Midlands. 
READ MORE: The Best Days Out from Coventry
10. Brean Splash Waterpark, Somerset
The Brean Splash Waterpark is one of the best attractions in Somerset for families. Here, you can spend time in indoor and outdoor pools, whizz down slides and keep the kids happy at the splash zone.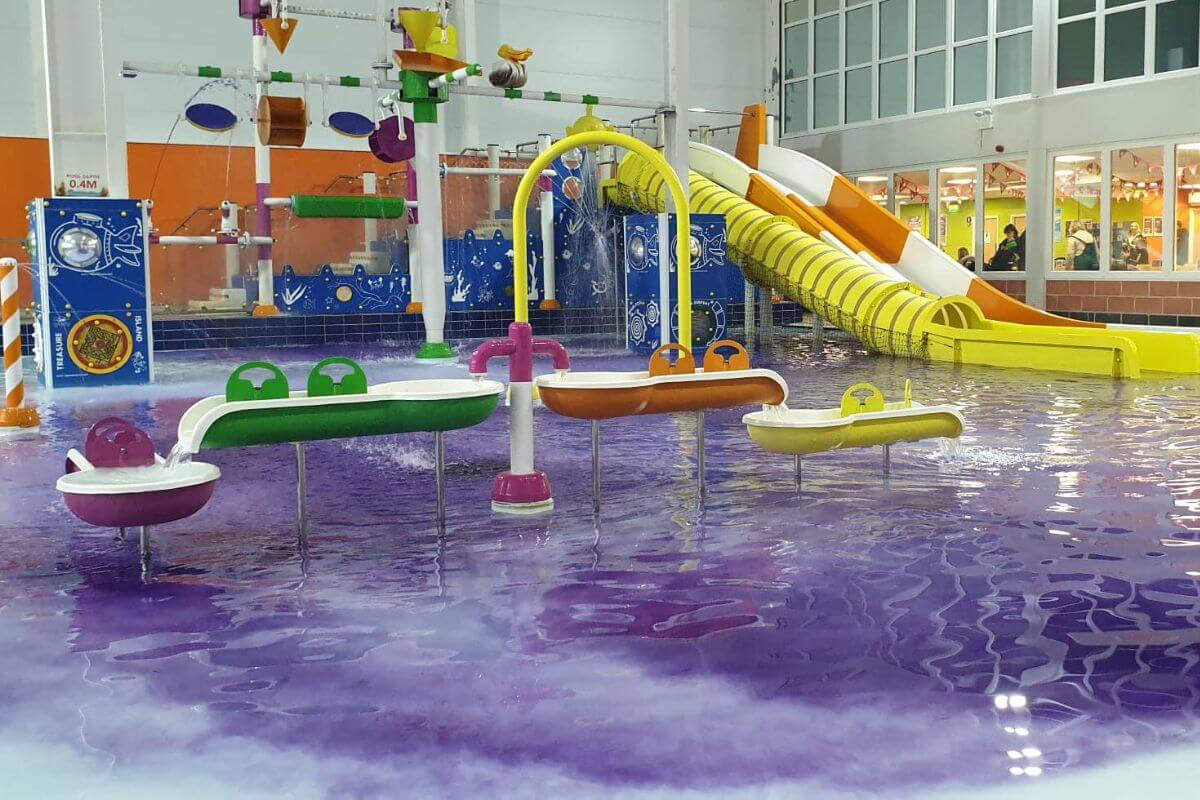 The biggest rides are located outside, where you'll also find a children's play area, a large pool and space to sunbathe. While the outdoors is closed in winter, the indoors remains open year-round and features a 25-metre pool, a splash area with mini slides and a heated pool for toddlers.
Where are your favourite water parks in England?
If you're looking for a waterpark that offers water activities and assault courses, your best bet is probably Liquid Leisure Windsor. For waterslides and wave pools, try places like the Alton Towers Waterpark or the Sandcastle Waterpark in Blackpool. Whichever waterpark in England you choose, there will be plenty of exciting things for the little ones to do.
Are there any more waterparks in England that feature the likes of slides, rapids, waves and watersports? Let us know by leaving a comment below.
Quick list of the best water parks in England
Sandcastle Waterpark, Blackpool
Waterworld, Staffordshire
Alton Towers Waterpark, Staffordshire
Alpamare UK, Scarborough
Barnsley Metrodome Waterpark (Calypso Cove), South Yorkshire
Splashdown, Dorset
Splashdown Quaywest, Devon
Liquid Leisure Windsor, Berkshire
The Wave Waterpark, Coventry
Brean Splash Waterpark, Somerset
---