Searching for the best gift vouchers for days out to treat somebody special this Christmas? You can spend England's best gift cards on thousands of different attractions, activities and experiences.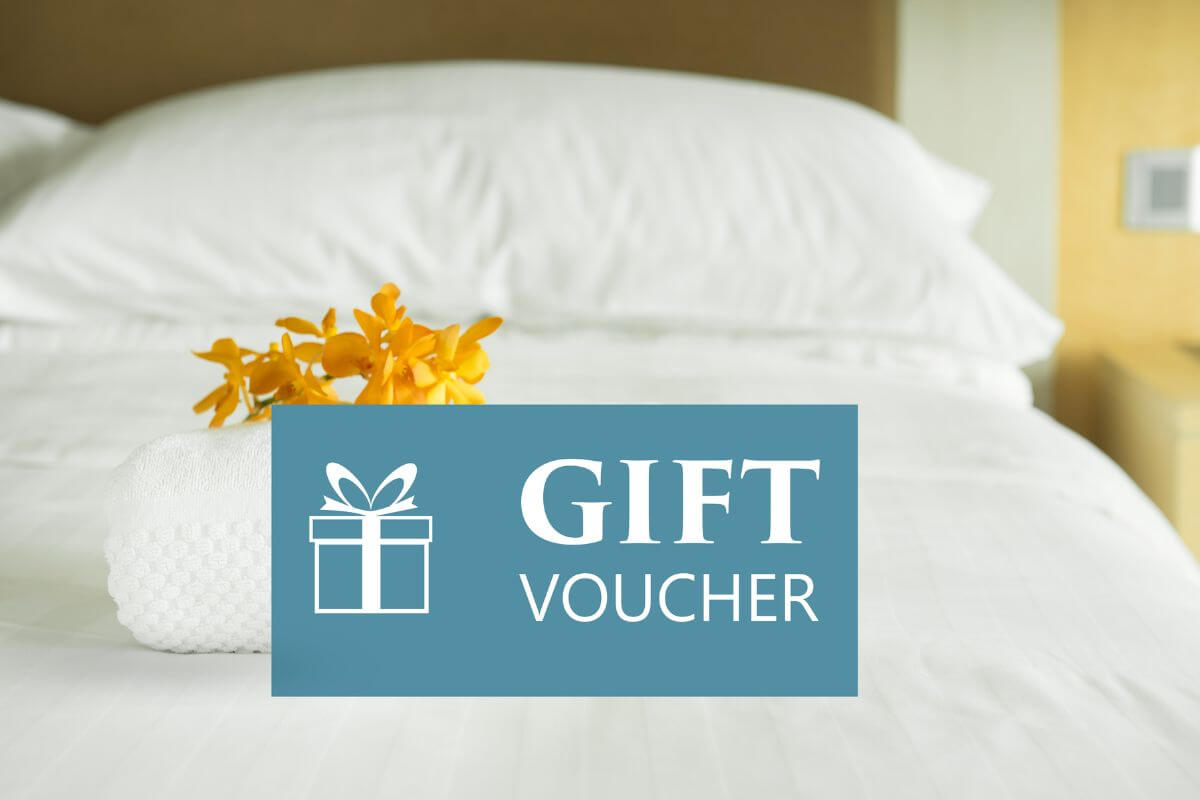 If you can't think of what to buy for a friend, family member or loved one this Christmas, you could give them a gift that opens up a world of opportunities for them.
Of course, you could simply hand over some cash to your loved one for Christmas, but if you want to prove you put a little more thought into your present, you might want to instead give them one of the best gift vouchers for days out in England.
There's a myriad of gift cards that can be spent on thousands of different attractions and activities throughout the UK. Give your loved one a gift card, and they can treat themselves to a spa day, a mini break, a museum tour, a Ferrari driving experience, a hot air balloon ride, a flight simulator… the list is endless.
So, what are some of the best gift cards for experiences in England? Let's dive in.
Best gift vouchers for days out in England
From Virgin Experience Days Cards that are valid at over 3,000 locations to vouchers for top-rated attractions like Legoland and Alton Towers, here are a few of the best gift vouchers for days out in England.
1. Virgin Experience Days Gift Cards
If you want the flexibility to spend your gift card on almost any activity or attraction you like, you could choose a voucher such as the Virgin Experience Days Gift Card.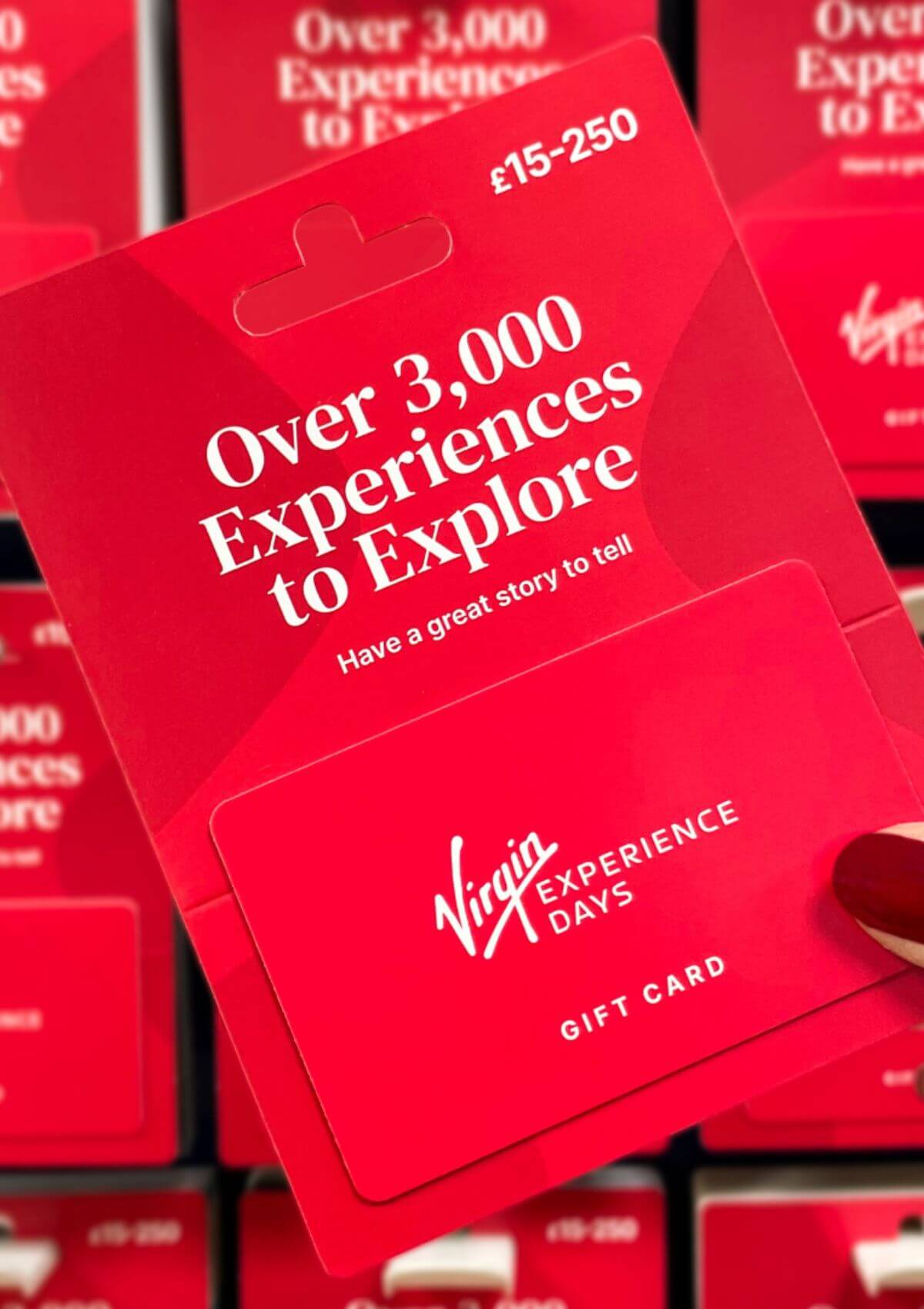 You can redeem your Virgin Experience Days card at over 3,000 attractions in England and the UK. You can take part in activities such as indoor skydiving, escape rooms, swimming with sharks and hot air balloon rides. You can also spend your gift card on spa days, hotels, cooking classes, water sports, and much more.
Virgin Experience Days Gift Cards can be worth between £15 and £250, and they're redeemable online. This really is one of the best gift vouchers for days out, particularly if you're not yet sure of where you want to spend your voucher.
2. Virgin Colour Collection Vouchers
Need to prove you've put some thought into which gift voucher to buy your loved one for Christmas? The Virgin Colour Collection Vouchers are categorised into several value groups, and each comes with slightly different offers.
The Graphite Collection is just £25 and can be used for ale tasting sessions, stadium tours, vineyard visits, comedy nights, and much more. For £250, you can get the Chrome Collection, which can be used for parachute jumps, hotel stays, spa sessions… the list goes on.
All Virgin Colour Collection Vouchers remain valid for a period of nine months, making now the perfect time to grab one as a Christmas present for your better half. All vouchers come in a beautifully presented Virgin Experience pack containing a personalised message and a full list of available experiences.
3. VEX Gift Card
The VEX Gift Card is an ideal Christmas present for somebody who loves shopping just as much as they love heading off for mini breaks and days out in England.
You can spend your VEX Gift Card on products and experiences offered by over 150 brands. Some of the VEX Gift Card's best-known travel-industry partners include Airbnb, Hotels.com, Viator and National Express. As far as individual attractions go, some of our favourites include Go Ape, Zip World and the York Dungeons.
Prefer to use your VEX Gift Card to restock your wardrobe? You can redeem your voucher in stores like Foot Locker, Matalan, River Island and Sports Direct. You can even spend your card at supermarkets like Marks & Spencer, Sainsbury's and Waitrose.
VEX Gift Cards are worth between £10 and £250, and they usually remain valid for three years. If you don't want to wait for your physical card to arrive, you can order a digital card instead.
4. National Trust Gift Cards
If you're faced with the challenge of picking the perfect Christmas present for a history buff in your family, you can't go wrong by purchasing a National Trust Gift Card.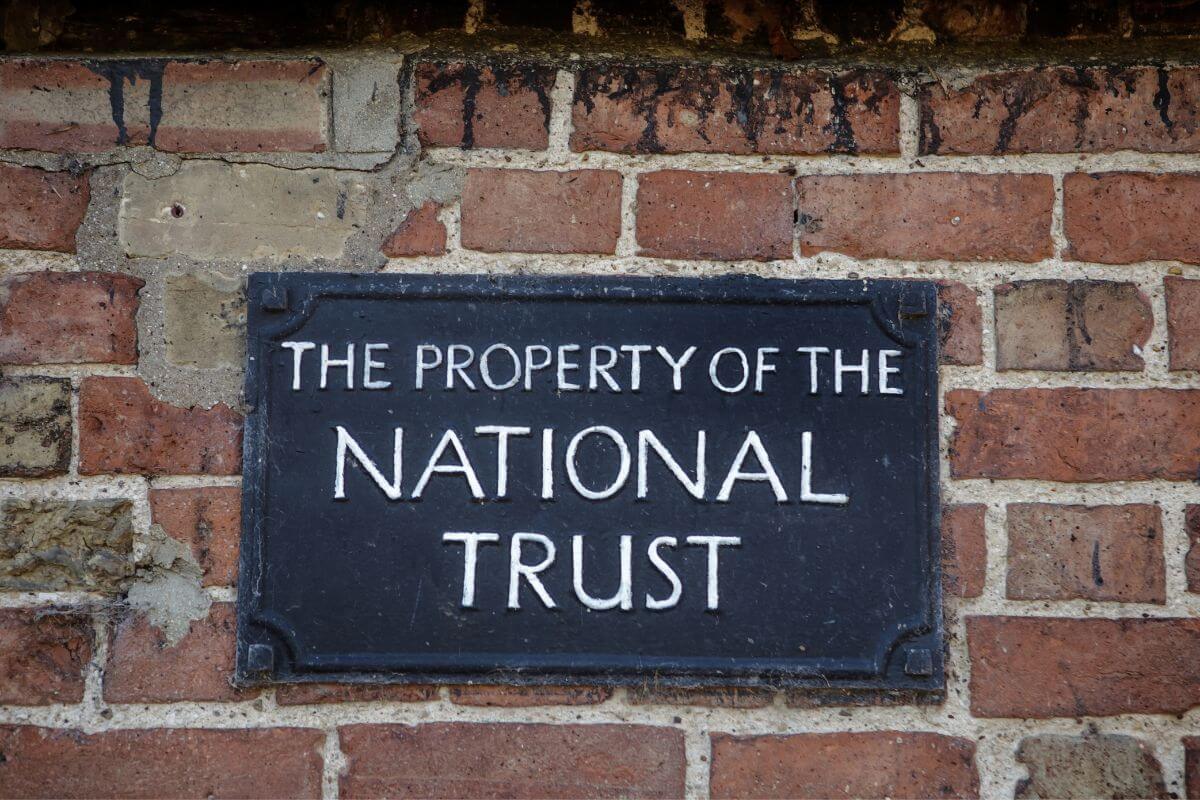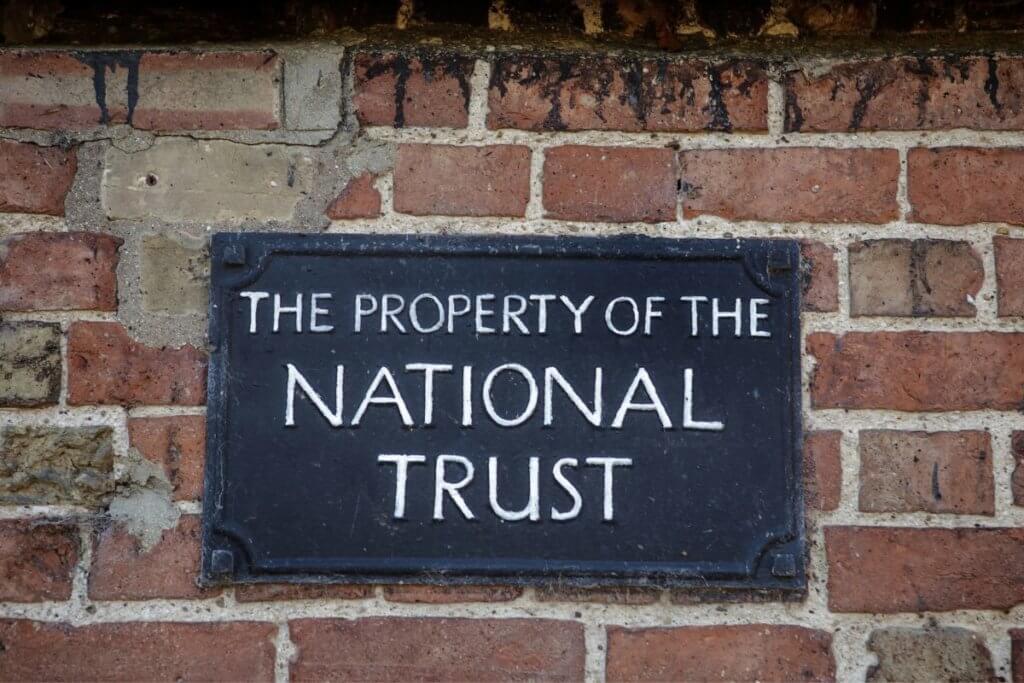 These gift cards can be used to buy admission tickets and souvenirs at over 500 places of historical interest and natural beauty in England, Wales and Northern Ireland. And, all the profit made from your Gift Card will go towards the upkeep of some of the UK's most notable landmarks.
Just some attractions you can visit with a National Trust Gift Card include some of the best stately homes in England, such as Gunby Hall and the Great Chalfield Manor, as well as England's biggest gardens. You can also visit coastal attractions, beaches, castles, countryside vistas, and more.
National Trust Gift Cards can be worth anywhere from £10 to £500. All cards come in a protective pack with a design of your choosing.
5. Theatre Tokens
If you want to help a friend or family member get away from the TV screen for an evening, you can buy them Theatre Tokens that are accepted at over 300 theatres throughout the UK.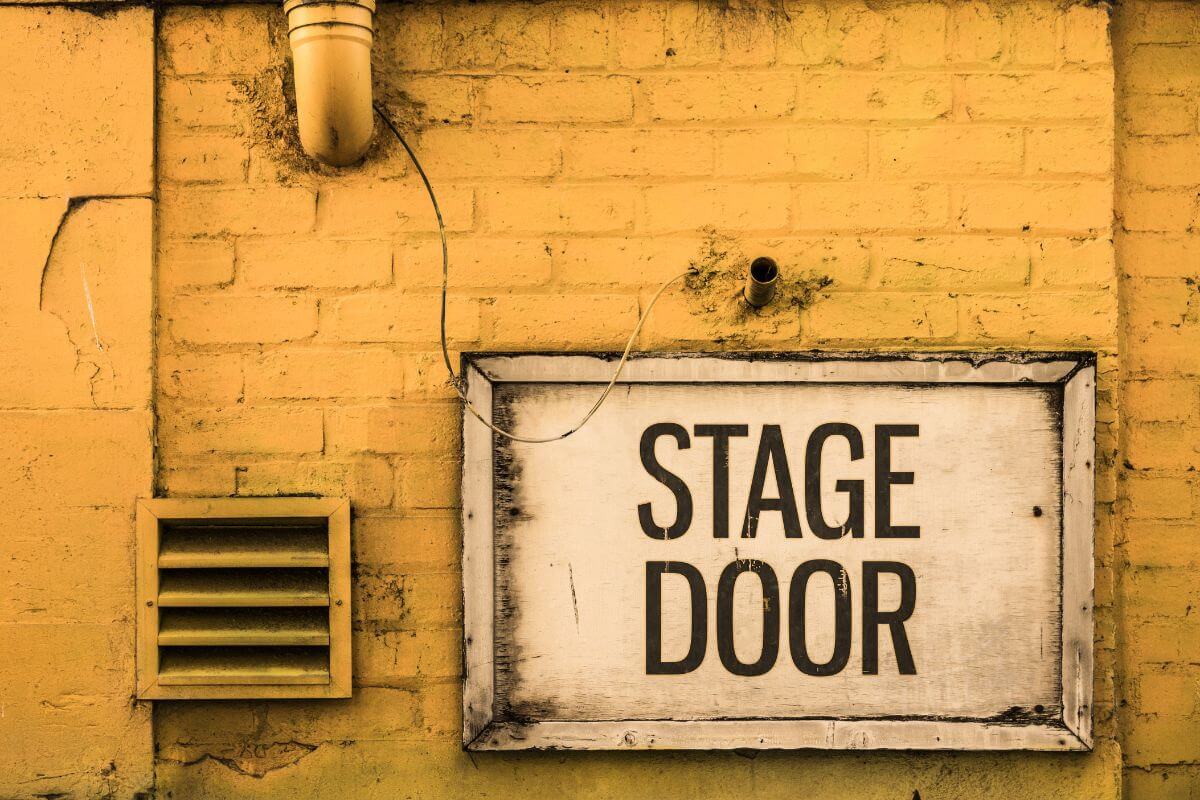 These tokens are available in values of £5, £10 and £20 and can be used at famous theatres including the Royal Shakespeare Theatre, the Theatre Royal Bath and the Liverpool Playhouse Theatre. You can also redeem them at all the venues along London's West End.
Your tokens can be used as part payment if their value doesn't cover the full cost of the theatre ticket. To redeem them, head to your chosen theatre's box office or call a ticket agent. You can also spend your tokens on discounted West End show tickets at the TKTS booth in Leicester Square.
Theatre Tokens have been among the best gift vouchers for days out in England since 1984. If you want to give a loved one a truly captivating experience for Christmas, Theatre Tokens could be an excellent option.
6. Leisure Vouchers Gift Cards
If you're searching for a gift for somebody who loves to get out and about, the Leisure Vouchers Gift Cards might be just what you need. They can be loaded with a cash value of £10 to £130 and redeemed at over 2,500 locations in the UK.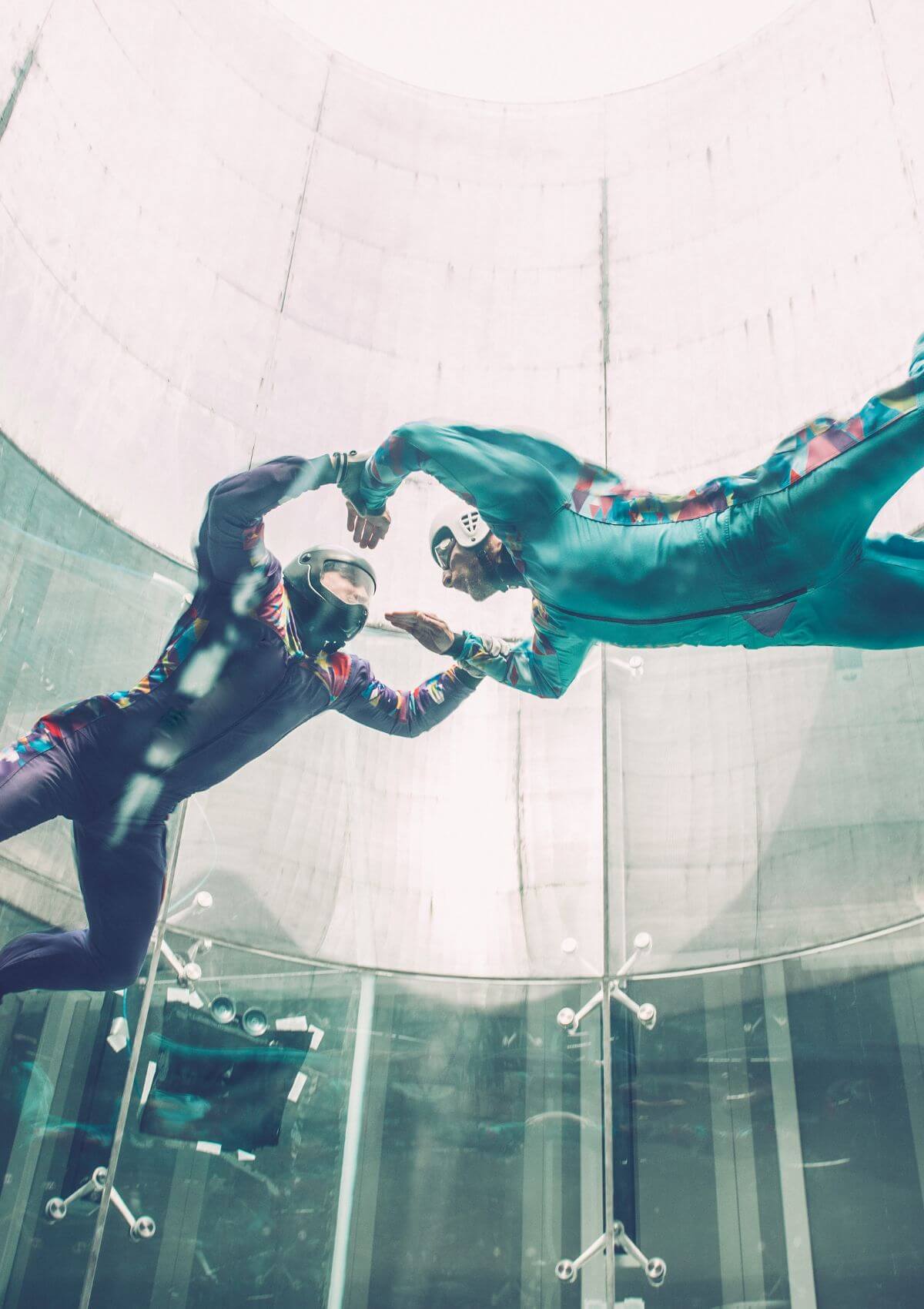 You can spend your gift cards at an amazing range of venues, from Premier Inn to iFly Indoor Skydiving. You'll also get access to a heap of Virgin Experience Days. Remember that you must activate your gift card before you can spend it!
Amazingly, Leisure Vouchers Gift Cards remain valid for a whopping six years, though they start to lose value after two years. With so many inspirational activities available, Leisure Vouchers really are one of the best gift cards for days out in England.
7. Wonder Days Gift Cards
Over at Wonder Days, you can browse through hundreds if not thousands of gift cards for experiences ranging from cooking classes and Michelin-starred meals for two to car drifting and helicopter riding. But if you're looking for the perfect Christmas gift, you might want to buy the Gift Card For Any Experience, allowing your loved one to choose their own day out.
You can buy Wonder Days Gift Cards with a minimum value of £25 and a maximum of £500. Simply load up your gift card with as much cash as you like when ordering. All gift cards remain valid for two years and can be used to cover the full cost of an activity or to get a discount.
If you're stuck for day out ideas, you might want to check out the selection of special offers at Wonder Days. You can get discounts of well over 50% on experiences such as photoshoots, James Bond driving experiences, flight simulators, off-roading tours and much more.
8. Red Letter Days
Red Letter Days are well known for creating some of the best gift cards for days out in England, and they have a bunch of cards that are tailored for special occasions.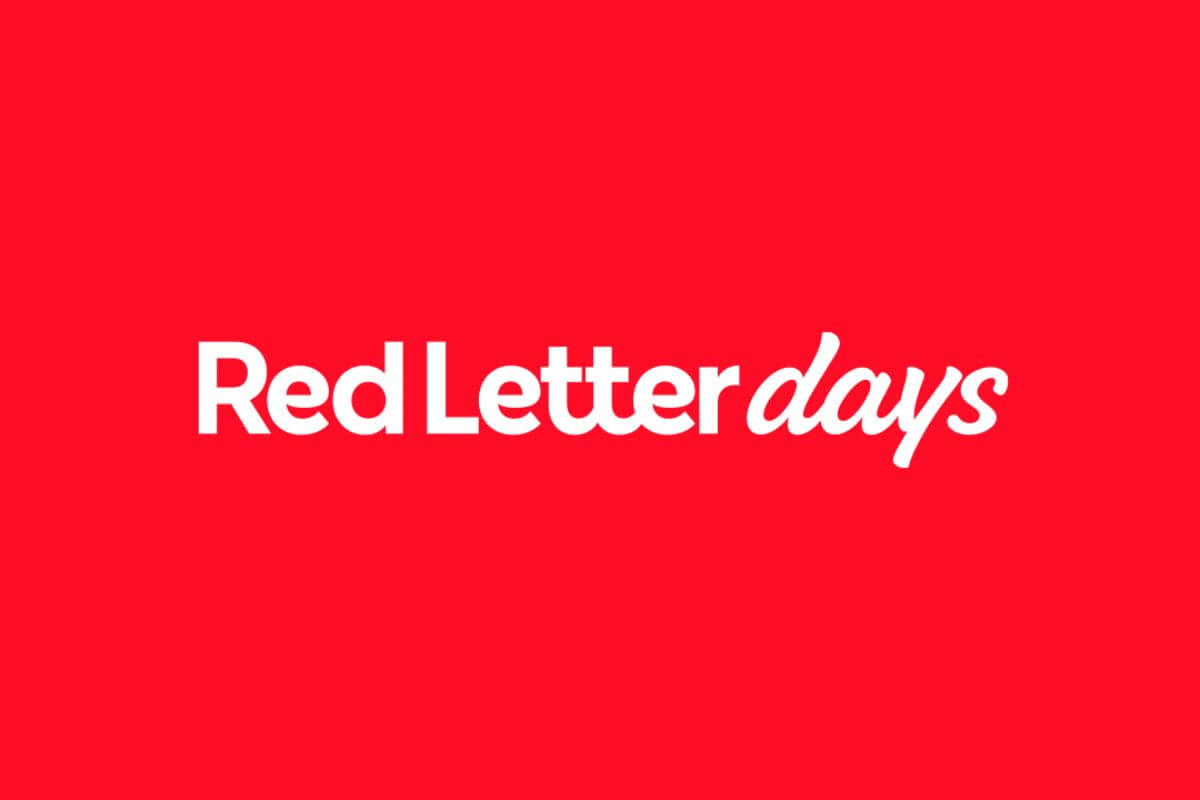 You can buy gift cards for birthdays, weddings, engagements, anniversaries, graduations and retirements. You can also purchase vouchers specially designed for 'him', 'her', 'couples', 'kids', and 'grandparents'.
The variety of experiences you can purchase with a Red Letter Days gift card is about as diverse as it gets, but some of the most popular categories include supercars, drinks and dining, adventure, attractions and short breaks.
Red Letter Days gift cards are available in values up to £500 and can be spent on around 6,500 different experiences. You can also get a Hotel Choice Voucher to spend on accommodations including Ibis, Ramada, Hilton, Novotel and Sofitel.
9. Alton Towers Gift Cards
Voted number one out of all England's best tourist attractions by our readers, Alton Towers is the nation's biggest and best theme park – home to ten iconic roller coasters, a plethora of splash rides and plenty for the kids. If you need a present that will put a smile on just about anybody's face this Christmas, an Alton Towers Gift Card might be it.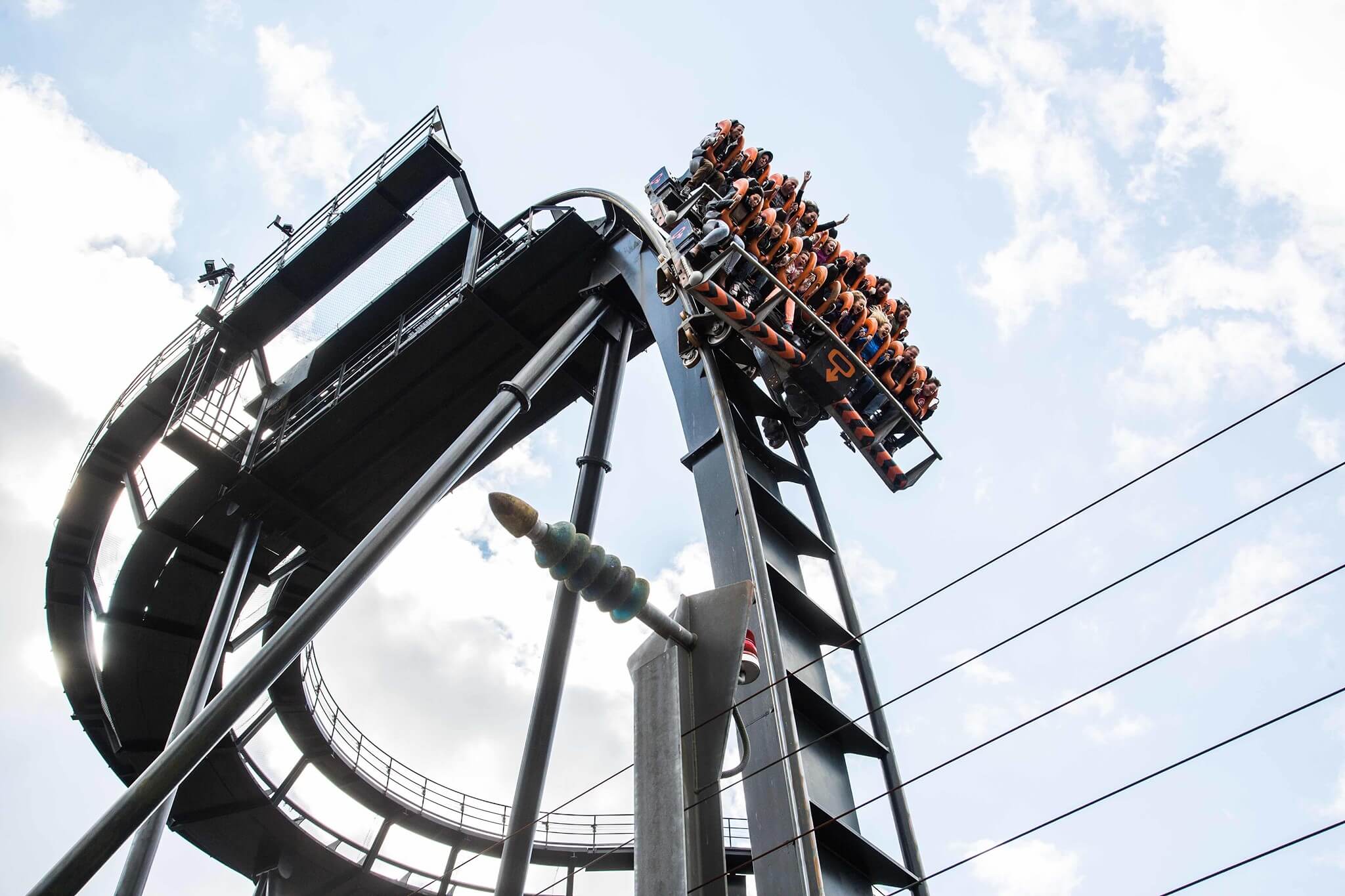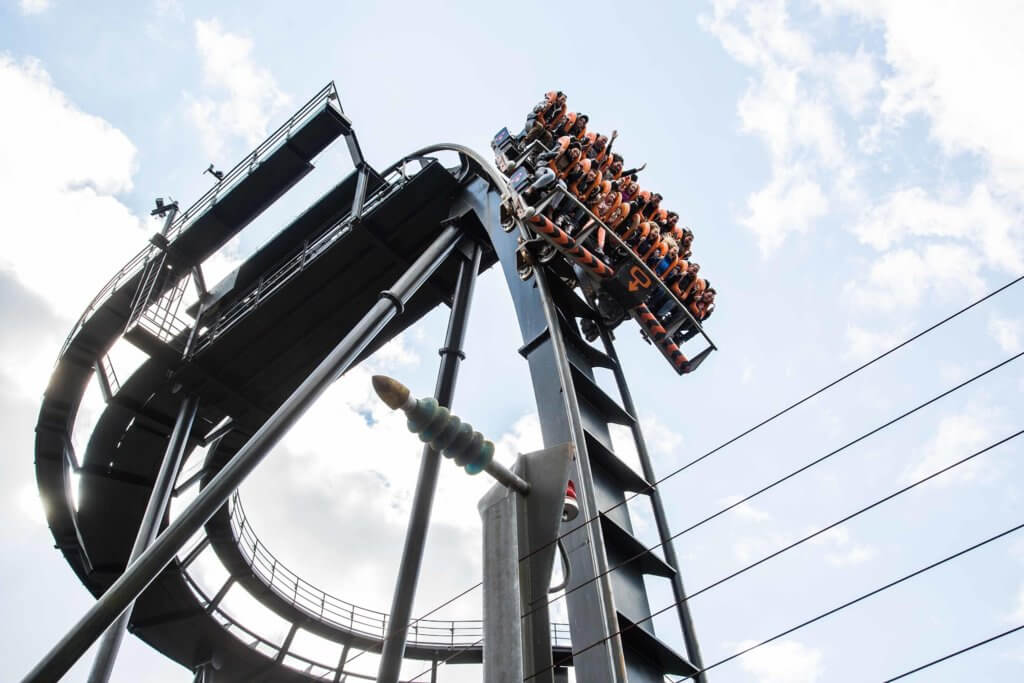 Some of the most famous rides at Alton Towers include the Congo River Rapids and the Runaway Mine Train, which have been mainstays of the theme park for about three decades. In England, iconic roller coasters such as Nemesis, Oblivion and The Smiler are household names.
Interestingly, Alton Towers was once the private estate of the Earl of Shrewsbury before it became one of the best theme parks in England. When you're not getting your blood pumping on gravity-defying rides, you can walk around the beautiful Alton Towers Gardens.
10. Legoland Gift Cards
Searching for an amazing gift for younger family members? If you'd rather avoid spoiling them with material goods, you can give them a Legoland Gift Card.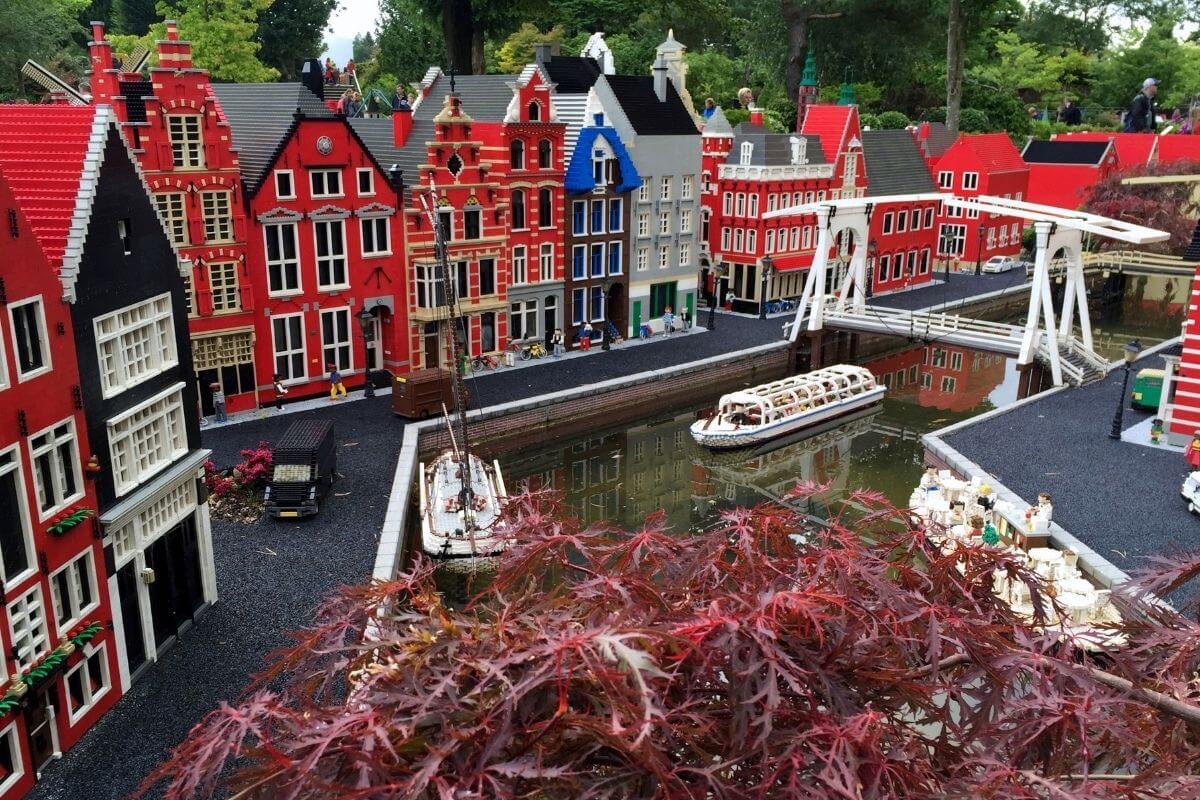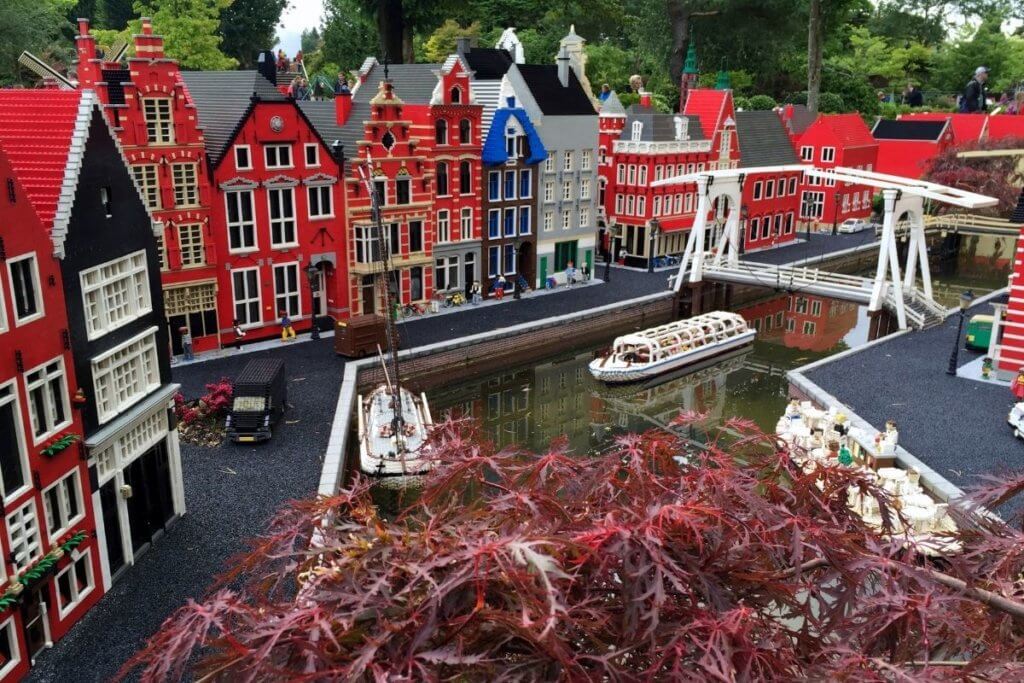 Spread over 150 acres, the LEGOLAND® Windsor Resort is home to a plethora of meticulously crafted LEGO-themed attractions and rides. In Miniland, you can feast your eyes on a range of amazing famous landmarks that have been recreated using millions of LEGO bricks. Elsewhere in the park, you'll find roller coasters, water rides, treasure quests, and much more.
When you need a break, you can sit back and relax while watching live performances and 4D cinema screenings. There are also fun-filled workshops for the kids (both young and old).
With so many restaurants spread throughout the park, you won't struggle to keep the family's appetite satisfied on this amazing day out at Legoland.
Have we missed any of the best gift vouchers for days out?
We're always looking for new ways to help our readers get the most out of their days out in England. So, if you know of any gift vouchers that can be used to buy tickets for attractions, activities or experiences in the UK, please let us know in the comments below.
Quick list of the best gift vouchers for days out
Virgin Experience Days Gift Cards
Virgin Colour Collection Vouchers
VEX Gift Card
National Trust Gift Cards
Theatre Tokens
Leisure Vouchers Gift Cards
Wonder Days Gift Cards
Red Letter Days
Alton Towers Gift Cards
Legoland Gift Cards
---