How To Do a Fun Day Trip to The Scilly Isles (+ What to Do There)
Looking for advice on how to do a day trip to the Scilly Isles? Here's everything you need to know about Scilly Isles day trips, including what to do when you get there!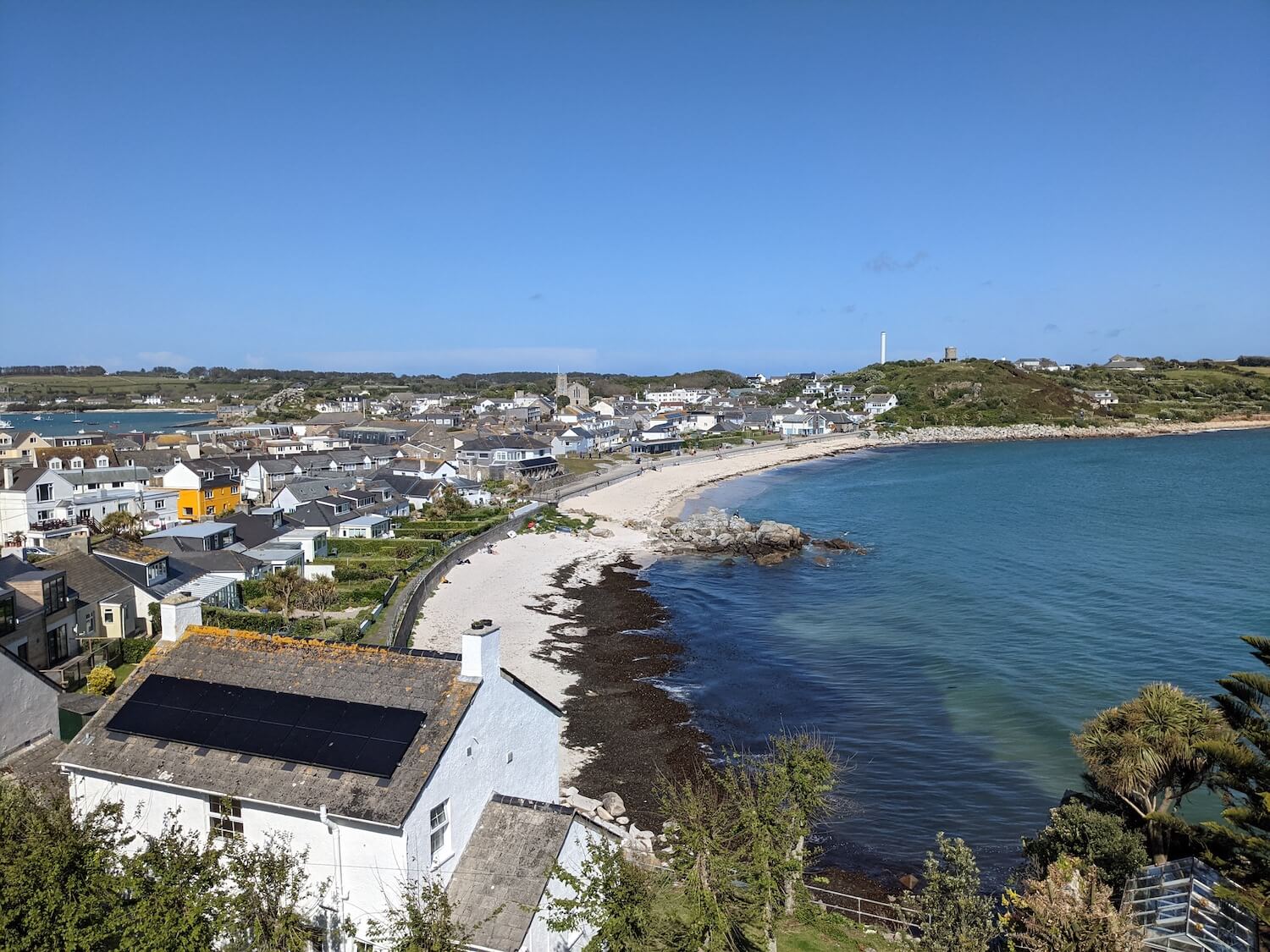 The Scilly Isles may be one of England's best-kept holiday secrets. This group of islands lies 28 miles off the southern tip of Cornwall, although if the sun's shining you could be forgiven for thinking you've landed somewhere near the Caribbean.
From wild, windswept hilltops to quiet coves and some of the most stunning beaches in the UK, the Isles of Scilly are, quite simply, beautiful. The pace of life feels much slower than on the mainland – with so few people, everything is very tranquil. But there are still plenty of places to explore and activities to keep you entertained on a day trip to the Scilly Isles.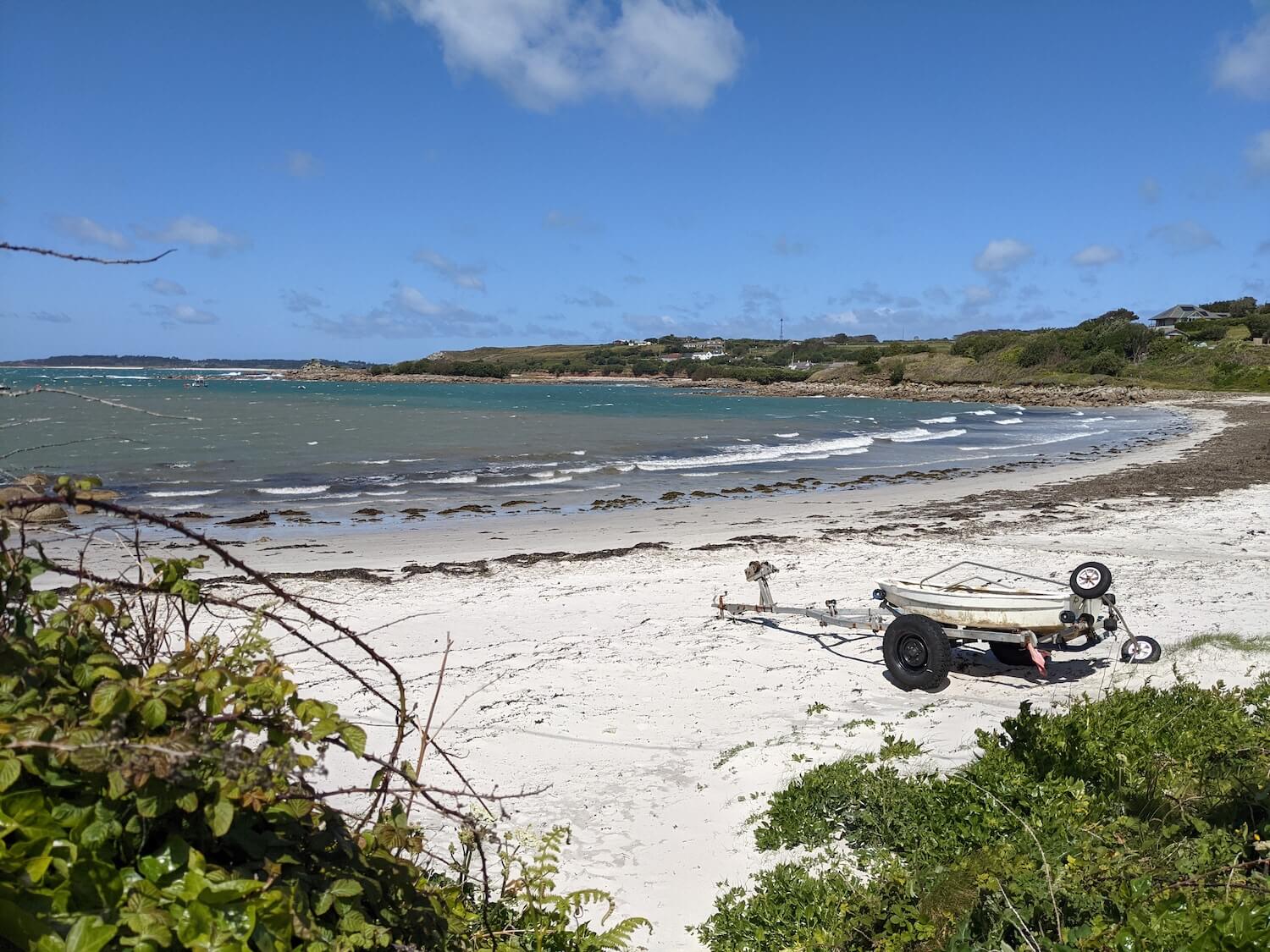 The Scilly Isles is an archipelago of 140 islands near Cornwall. Only five of them are inhabited:
St Mary's is the largest island, with a population of 1,800 people.
Tresco is privately owned and famed for its tropical gardens and exotic plants.
St Martin's is a beach paradise, with miles of unspoilt sandy coastline.
St Agnes, a wild, tranquil island with a thriving farming community.
Bryher, best known as the inspiration for Michael Morpurgo's novel, 'When The Whales Came'.
When to take an Isles of Scilly day trip
You can take a day out to the Isles of Scilly at any time of the year, although transport options are limited during winter. The busiest season is summer; between May and September, you can expect warm weather and bright sunshine.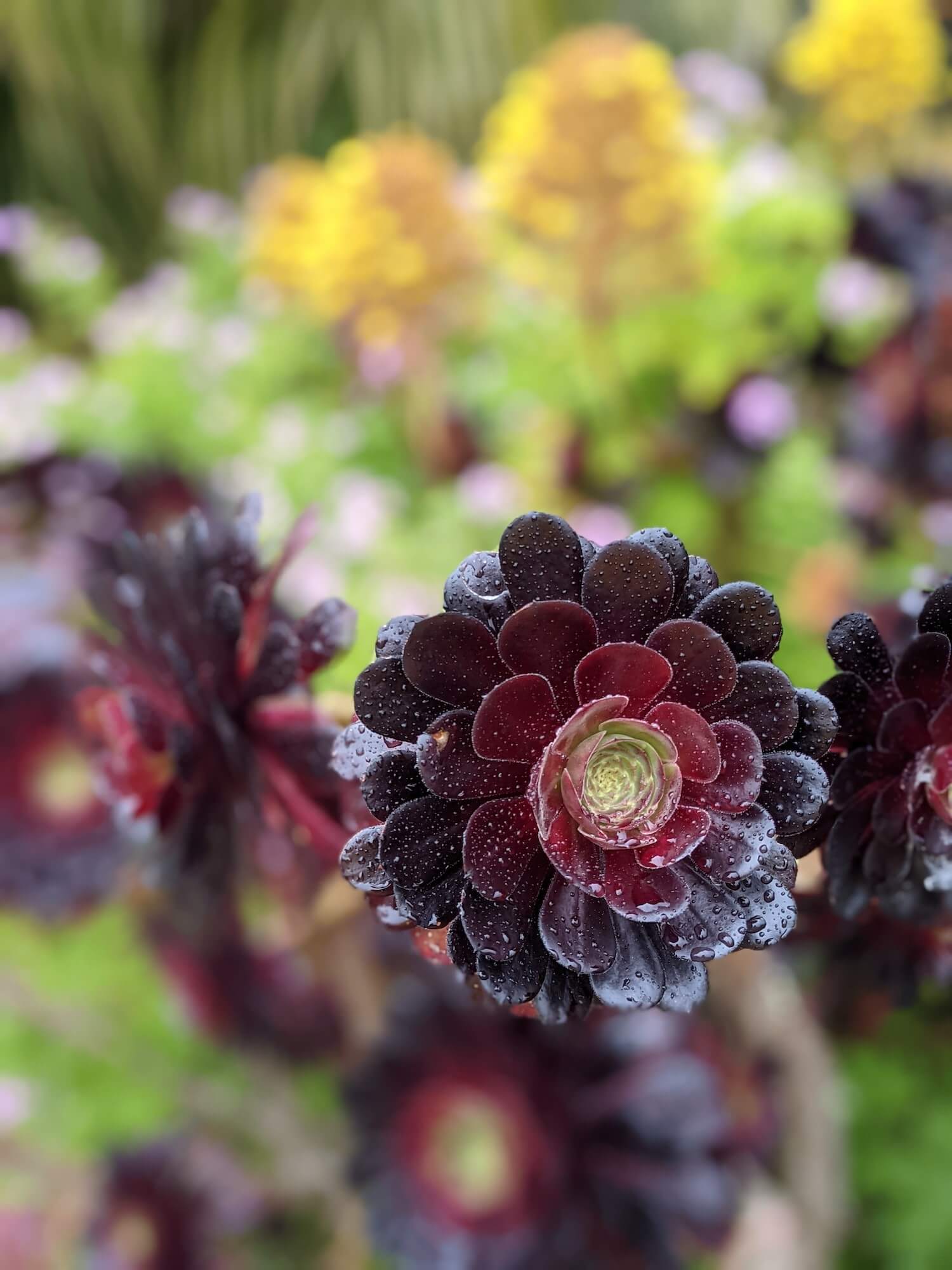 Another popular time to visit the Scilly Isles for a day is in spring. Because of the location of the archipelago, flowers start to bloom earlier than in the rest of the UK – many of them are tropical – and spring tides make it possible to walk between some of the islands during low water.
It's worth pointing out that if you're thinking about extending your day trip to the Isles of Scilly – especially during peak season – you'll need to book ahead. That's because accommodation is limited (there aren't many buildings here!) and as a result, rooms can get quite expensive. It's one of the best islands in England to visit, so you need to pay for the pleasure!
How to get to the Isles of Scilly
One of the most fun things about a day trip to the Isles of Scilly is getting there!
There are three ways to begin your adventure:
1. Passenger ferry to the Isles of Scilly
The Scillonian III runs from Penzance to St Mary's once a day. The outbound ferry leaves Cornwall at 9.15am and arrives on the main island at midday. The ferry departs the island at 4.30pm. A standard return costs £35 for adults and £15 for children. This is the most popular way to visit the Isles of Scilly for a day.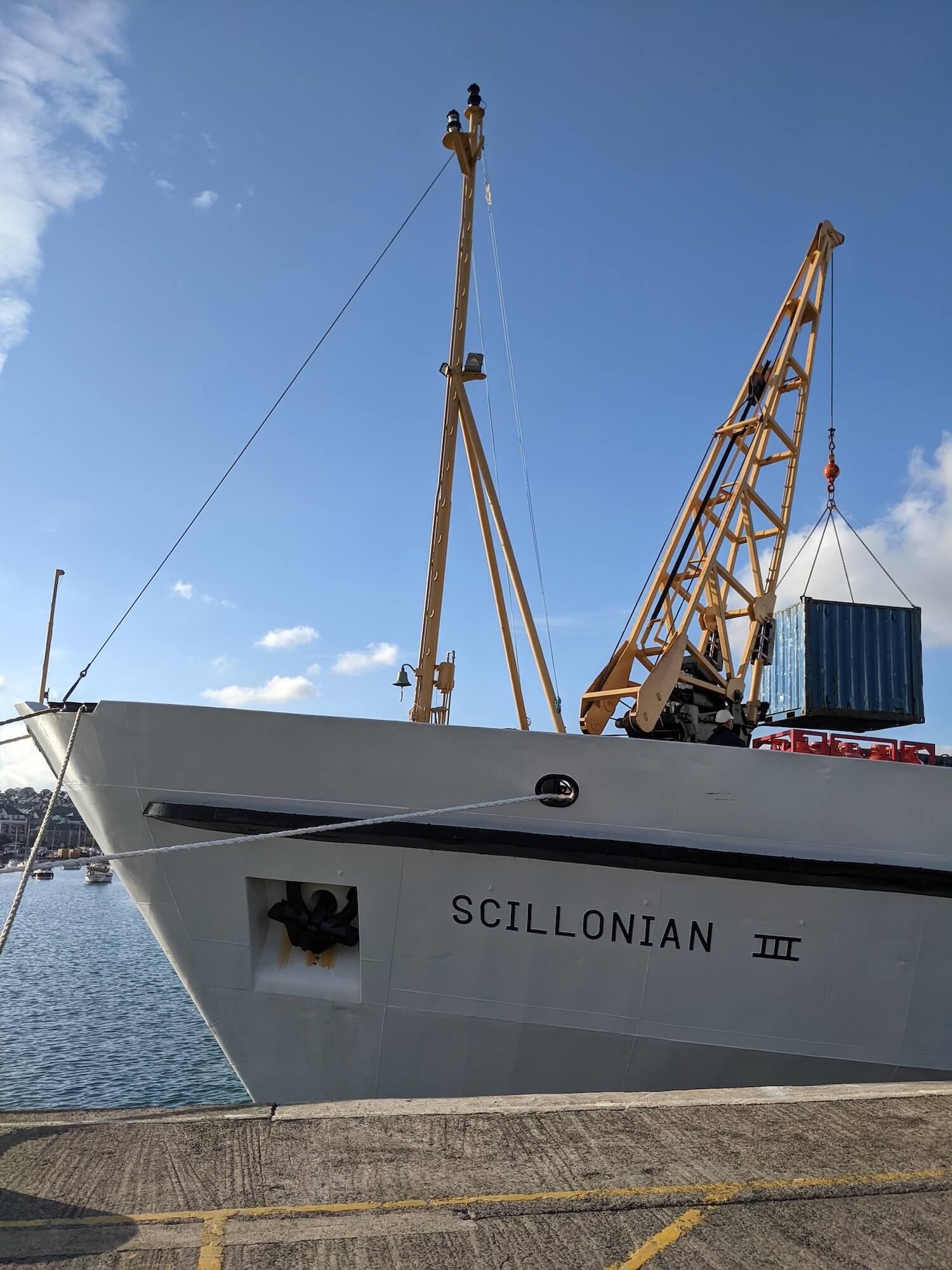 The passenger ferry gets you in to the harbour in St Marys, making it easy to get out on the boats to the other islands, if you like. You will be cutting it fine to return though. If you only have a day in the Isles of Scilly, it might be best to stay on the island and explore St Mary's instead.
2. Helicopter to the Isles of Scilly
The Isles of Scilly flight from Penzance Heliport takes just 15 minutes, leaving you more time for sightseeing. You can also choose to land in St Mary's or Tresco. That speedier trip comes at a cost though – day trip fares start at £129 per person.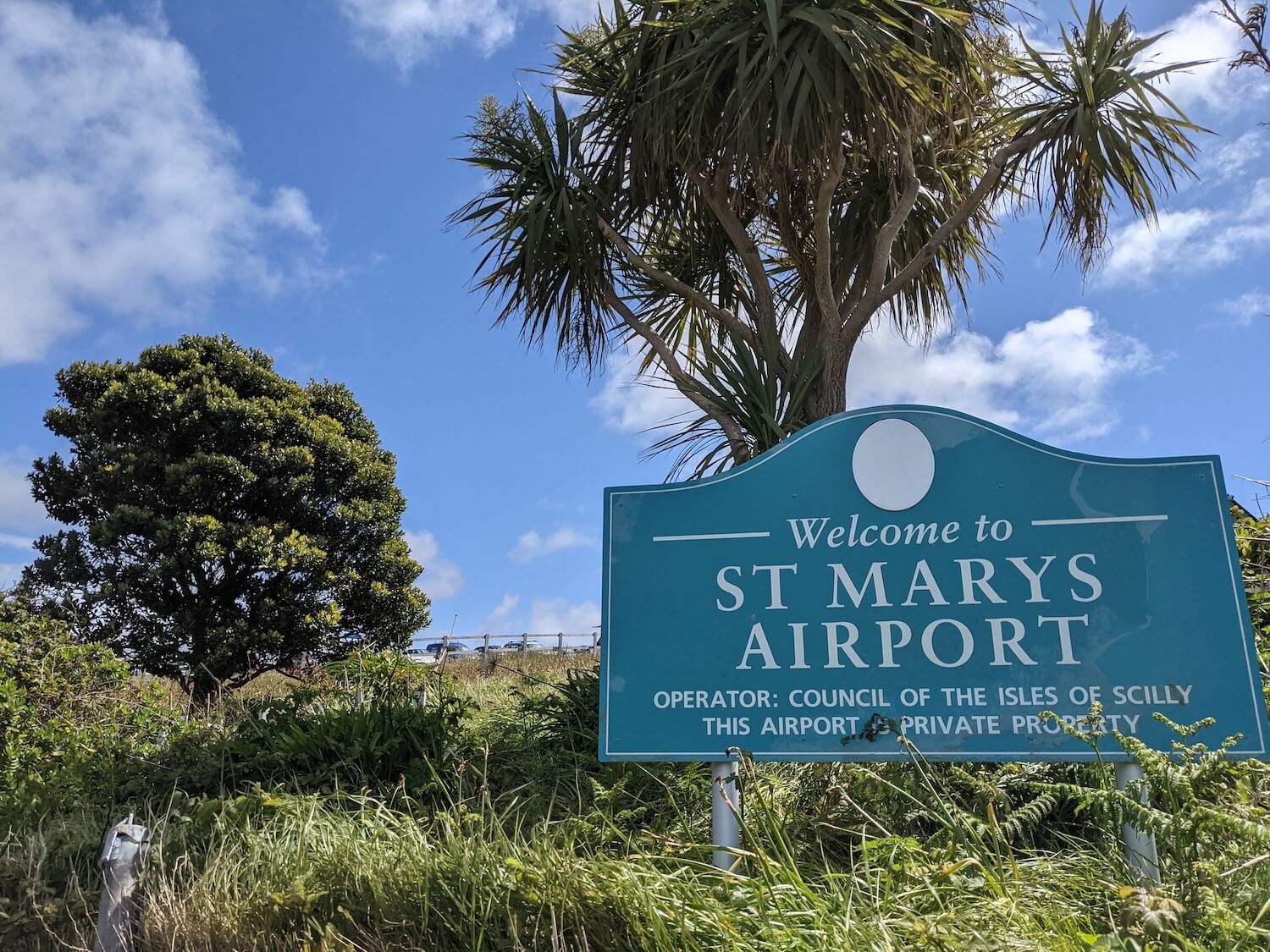 If you're doing a day trip to the Isles of Scilly the helicopter is a great way to buy more time, even if you only do it one way. Travel by helicopter and you'll land at St Mary's Airport. It's then just over a mile to walk to Hugh Town, or you can get a taxi.
3. Fixed-wing plane
You can also choose to fly from Exeter (March to October only), Newquay (from May) and Land's End (year-round). Return trips start at £127 for adults and £102.50 for children.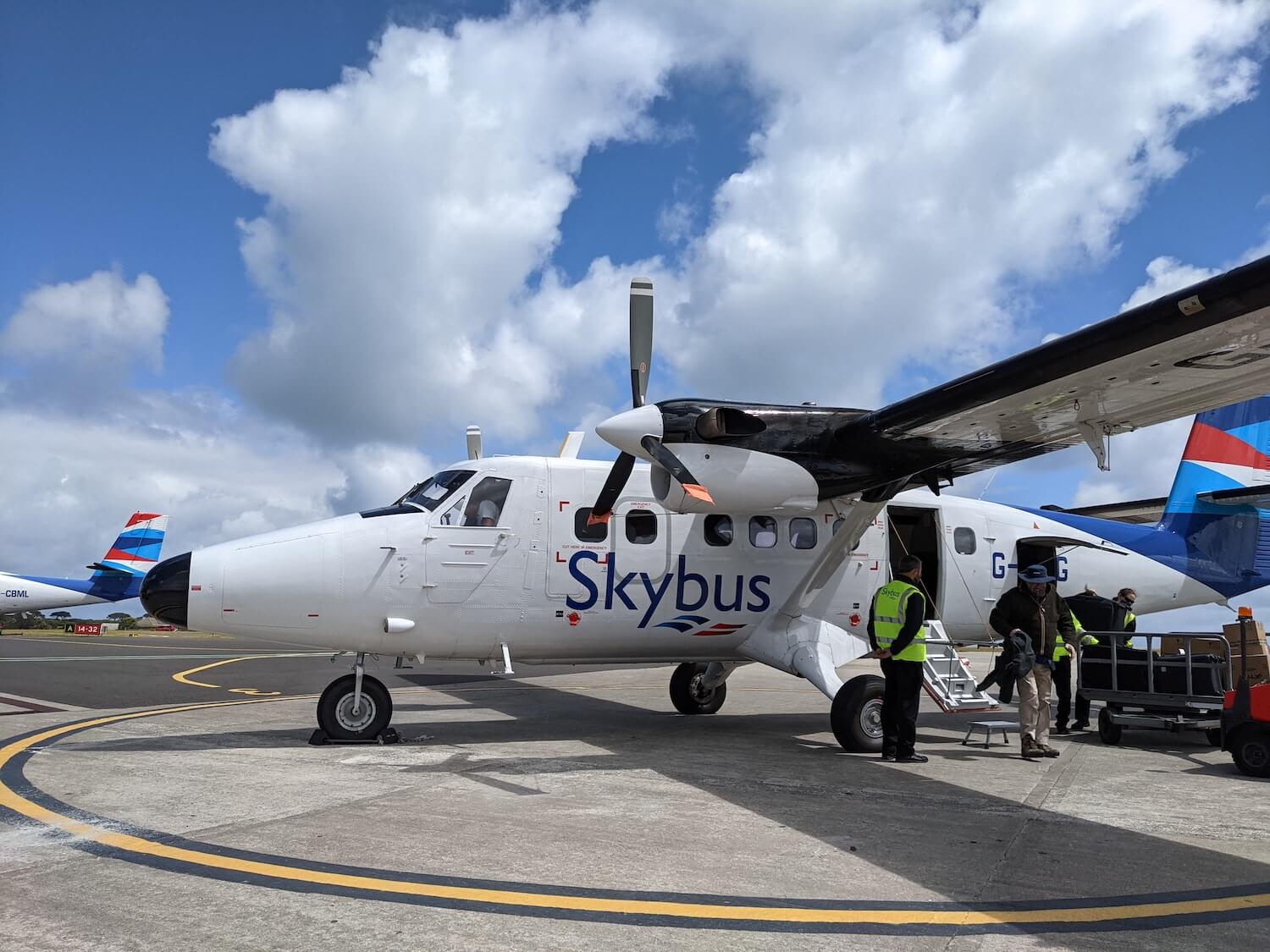 Same as the helicopter – if you're doing a day trip to the Isles of Scilly the plane is a great way to buy more time, even if you only do it one way. Travel by plane and you'll land at St Mary's Airport. It's then just over a mile to walk to Hugh Town, or you can get a taxi.
10 Things To Do On Your Day Trip To The Scilly Isles
Here are 10 great things to do on your Isles of Scilly day trip. It's one of the best days out in Cornwall, guaranteed!
1. Go island hopping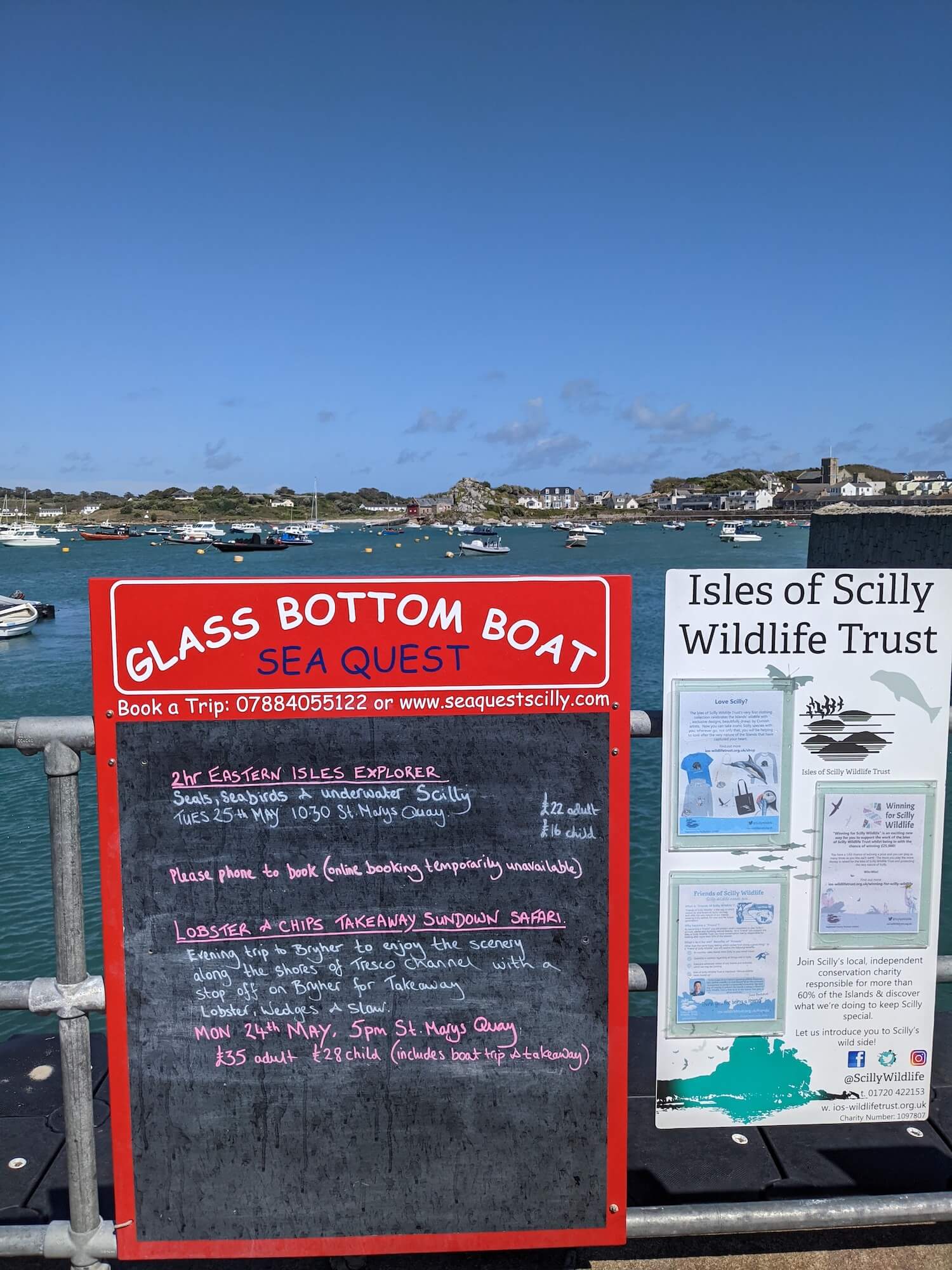 Ok, so you'll have your work cut out trying to visit all 140 islands in one day. But there are plenty of scheduled boat services available so it's possible to take in the sights on a few of the inhabited islands – and some of the uninhabited ones too. The island of Samson, for example, has some impeccable beaches that you'll have all to yourself.
Make sure you're back in time for the return of your day trip to the Scilly Isles if you're going off to the other islands!
2. Take a hike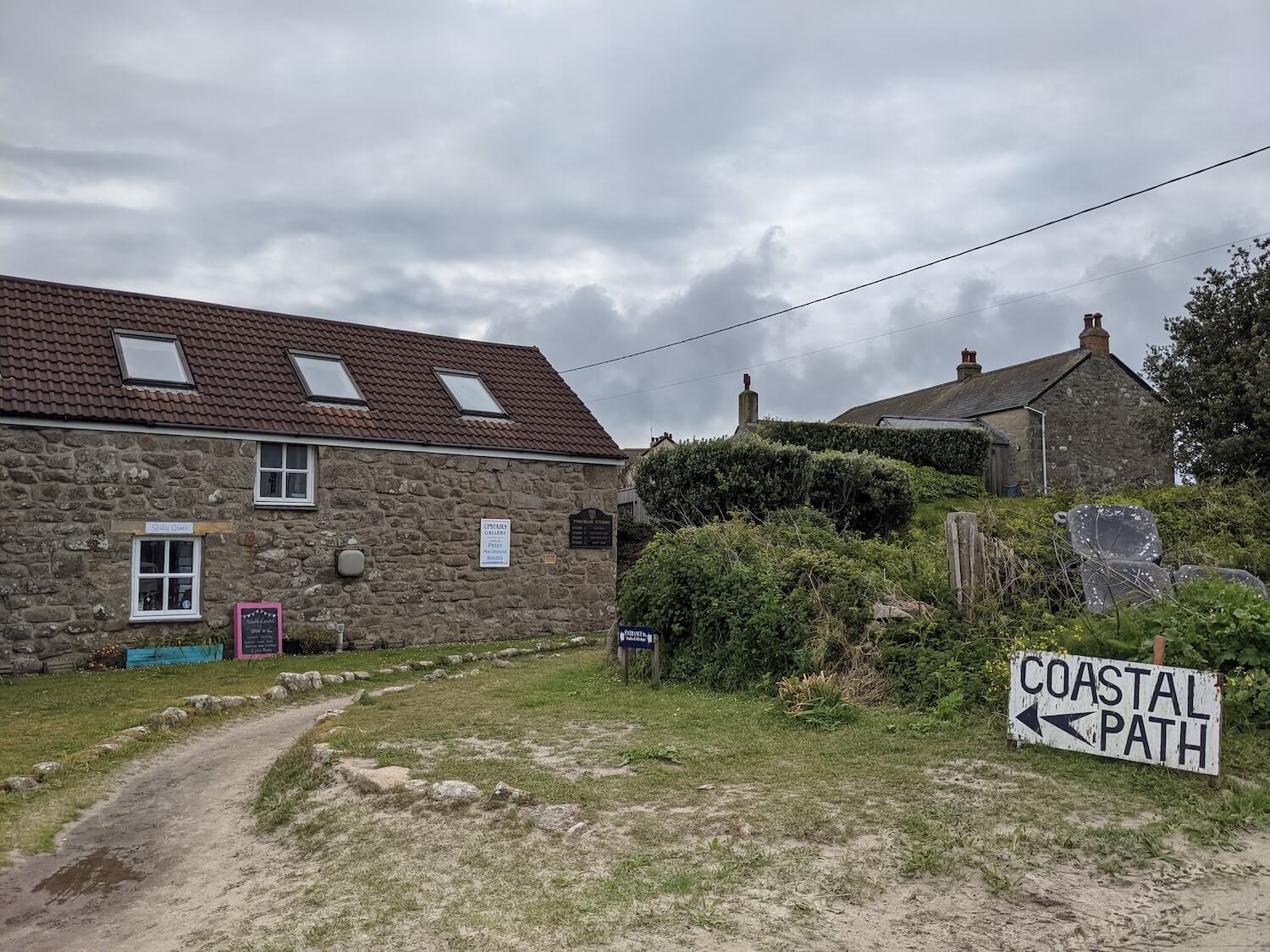 There are very few vehicles on the islands, so walking is your best bet for getting around. A circuit of St Mary's, the main island, can be completed in five to seven hours. But arguably the most rewarding hike is the five-mile circular route around the unspoilt landscape of St Martin's.
READ MORE: Fun Facts About the Isles of Scilly
3. Get on your bike!
If you're not confident about making it around St Mary's on foot before your boat leaves for the evening, one of the other ways to see the island is by pedal power. At St Mary's Bike Hire you can rent anything from mountain bikes to tandems. Or if that sounds a little too energetic you can choose to take an electric golf buggy for a spin. This is a great activity for a day trip to the Scilly Isles.
4. Visit the Tresco Abbey Garden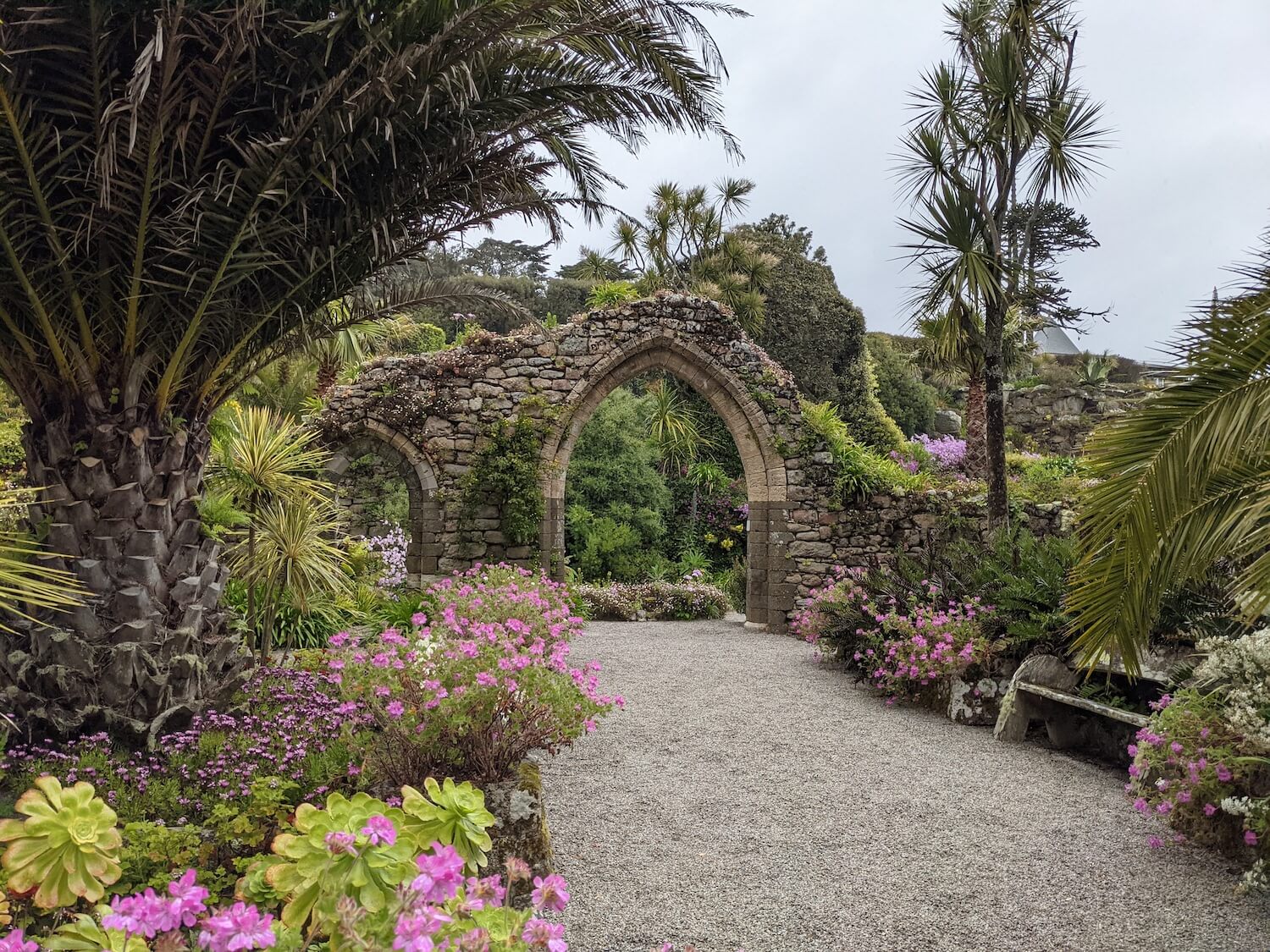 There can't be many gardens in England where the weather allows plants from South Africa, Australia, New Zealand and South America to grow happily alongside one another. But that's exactly what you'll find at the exotic Tresco Abbey Garden, a sub-tropical, botanical paradise located on the site of an old Benedictine abbey.
5. Go puffin spotting
Sadly, these vulnerable sea birds are dwindling in numbers around the UK but there are around 100 mating pairs who return to the Isles of Scilly between April and August. You can see them by taking a boat to the protected island of Annet, where the puffins make their nests.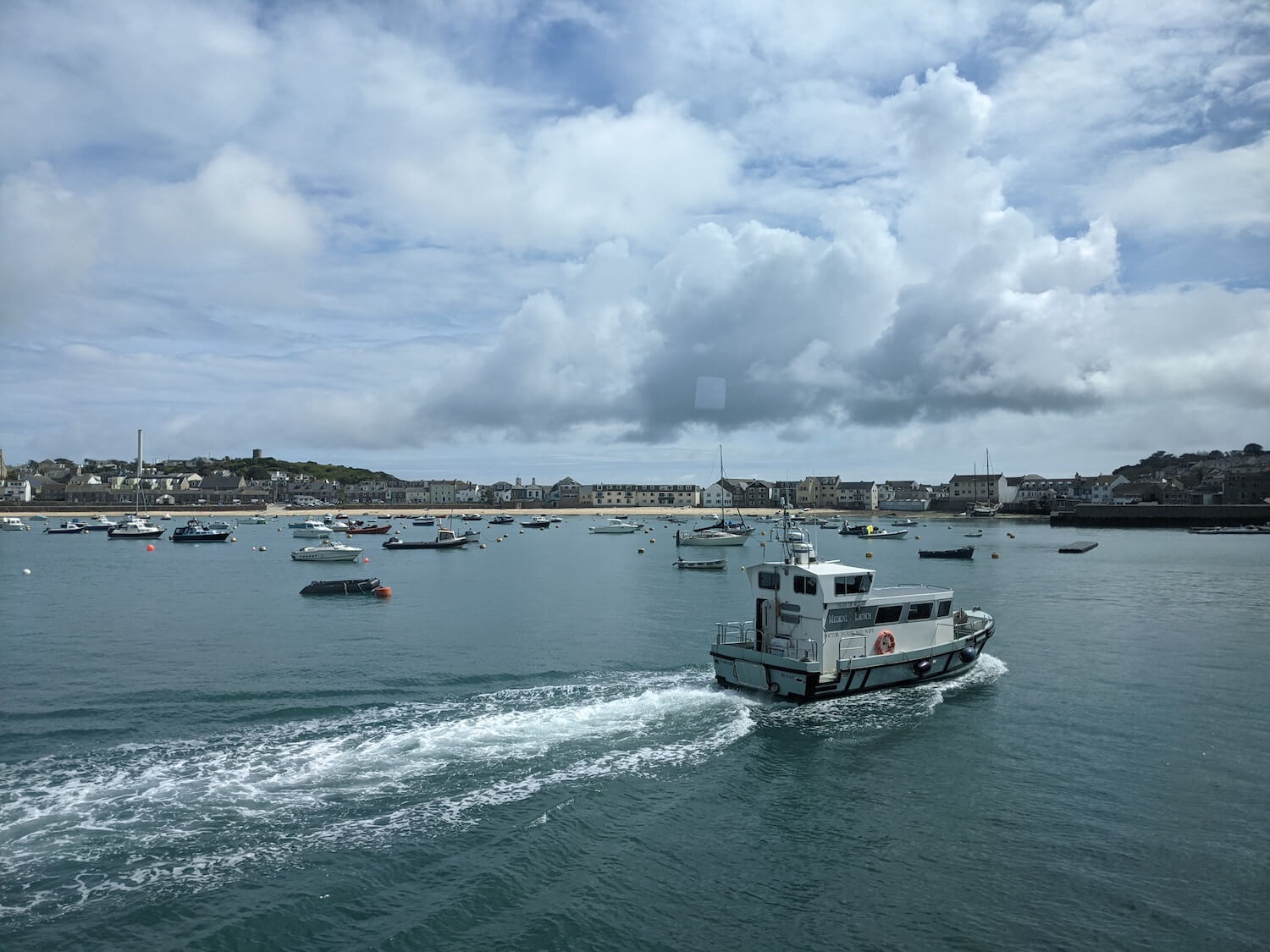 6. Visit Hell Bay
This dramatic-sounding setting on the tiny island of Bryher has witnessed many a shipwreck over the years, caused by the treacherous waters that crash against its craggy rock outcrops. The Hell Bay Hotel is based here, so you can grab a bite to eat at its restaurant and look out over the wonderful ocean views.
7. Swim!
One of the things you'll notice on your Isles of Scilly day trip is how astonishingly clear the azure waters are. It's definitely advisable to pack some swimwear! Recommended spots to take a dip are Appletree Bay on Tresco and Pelistry on St. Mary's. Both boast beautiful stretches of beach to relax on afterwards. You'll find some of England's best white sand beaches on the Isles of Scilly.
8. Bob along in a kayak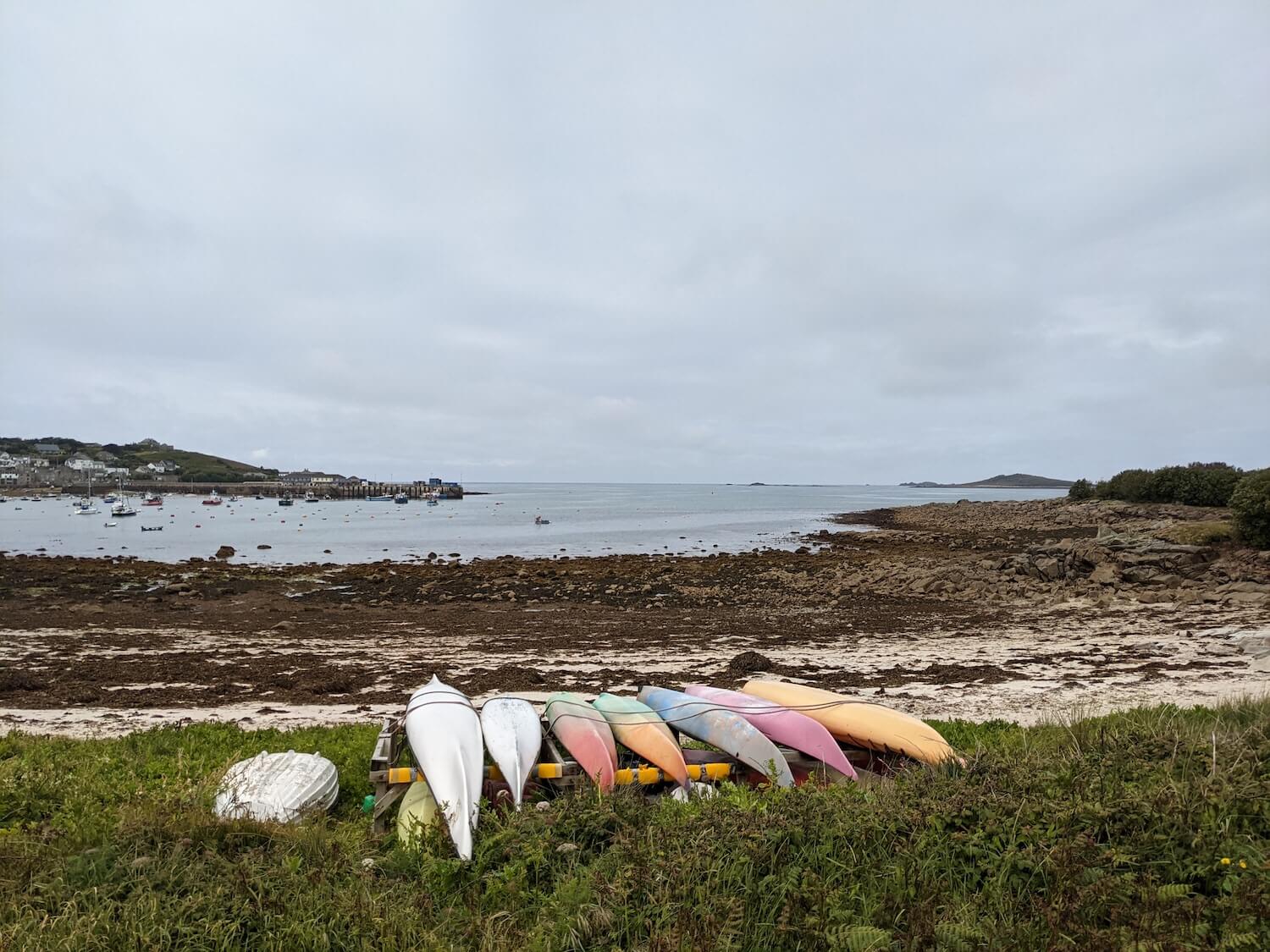 Hire a single or double kayak from the St Martin's Watersports Centre on Par Beach and you'll be able to explore the island's rugged coastline from the water. You can even pick up lunch from the nearby Island Bakery and pop it in your dry bag (they offer a 15% discount for watersports customers). A picnic on a deserted beach of your choosing? Yes, please!
9. Spend a night on a boujee campsite
Now, technically this will extend your trip beyond a day. But the Scilly Isles has some of the most serene campsites in the whole of the UK. Bryher Campsite and Trowtown Campsite (on St Agnes) rent fully equipped bell tents that are set up ready for your stay. So there's no need to spend hours pegging out guy ropes.
10. Take a tasty trip on a supper boat
If you do decide to stick around (and why wouldn't you), some of the local boatmen run evening 'supper boats'. Hop on board and take a culinary tour to a pub or restaurant on a different island. The perfect way to end a day out to the Isles Of Scilly. If you don't fancy this, there are some great restaurants on the harbour in Hugh Town – make the most of the fresh sea catch!
Day trip to the Isles of Scilly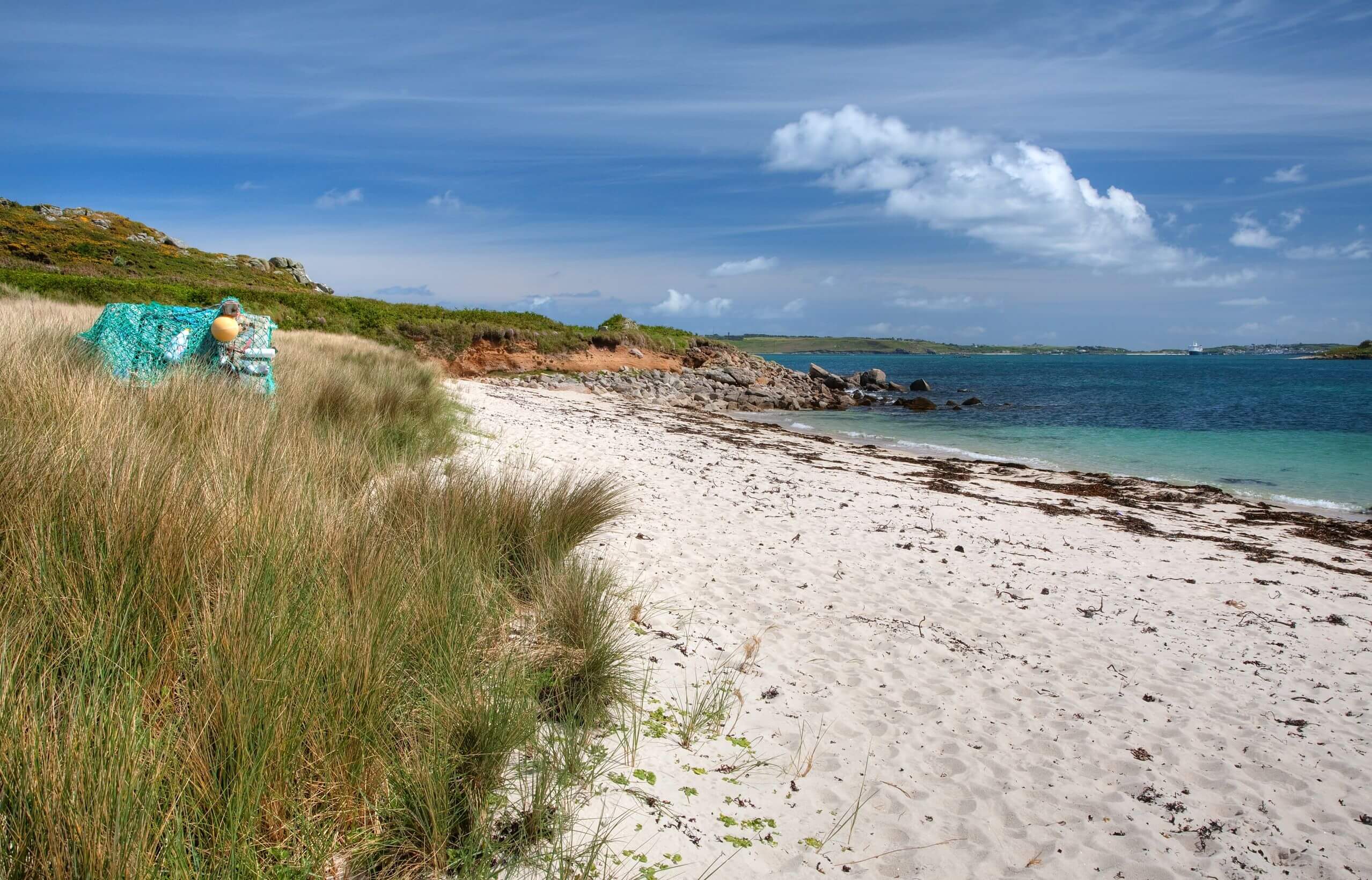 We hope that's given you some idea of the great things you can do on a day trip to the Isles of Scilly. We know it might've tempted you to stay longer but if you plan it well, a day out to the Scilly Isles can be a great idea!
---