10 Beautiful National Parks in England: Which to Visit in 2023?
How many of the National Parks in England have YOU been to? They each have their own quirks, things to see and unique vibe – read this article and you'll find the best one for you to visit.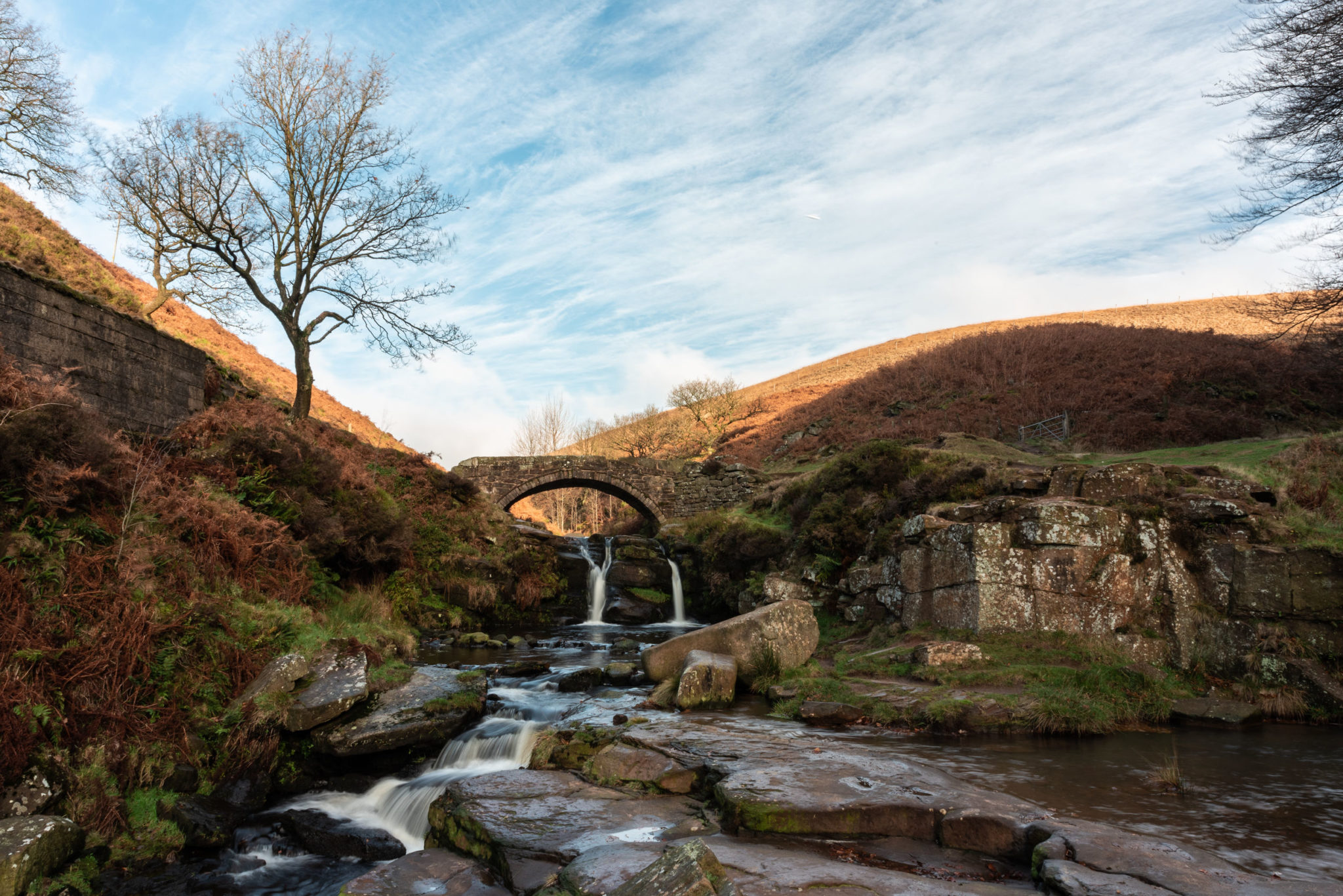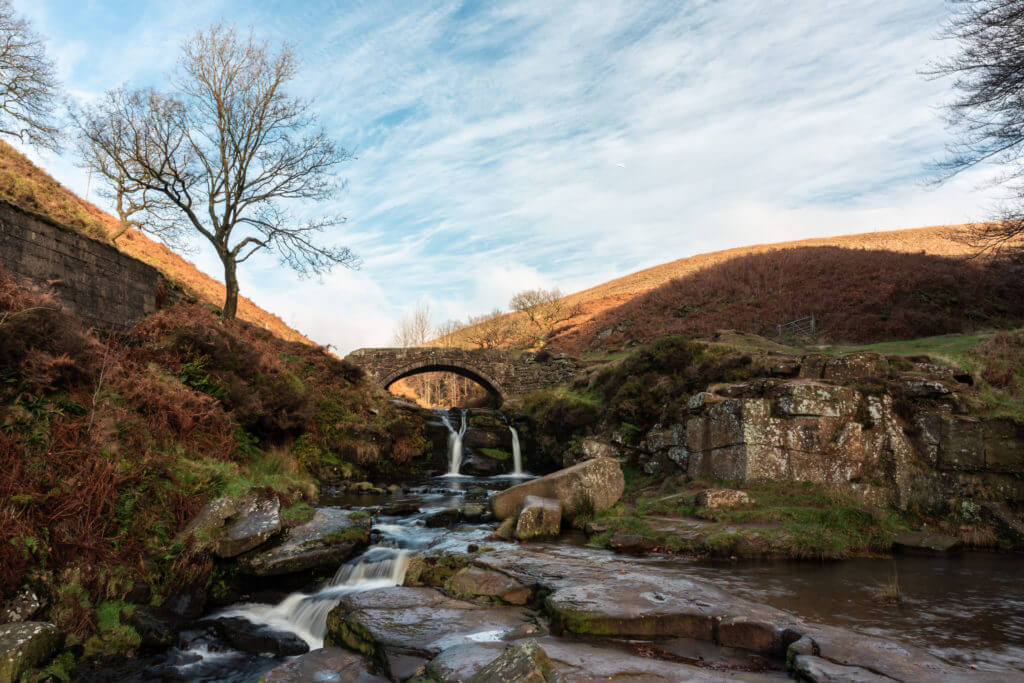 The joys of touring a National Park cannot be understated. Particularly the National Parks in England, which have a very particular lushness to their greenery and nature. There are only ten National Parks in England, so even if it takes you a lifetime, it's well worth visiting them all.
Let us introduce you to the highlights of England's National Parks, so you can better plan your own trip through these verdant parklands.
With lands differing greatly, from low wetlands to windy highlands and green pastures with rolling hillsides, there's plenty of choice in England's National Parks – with opportunities seeing just as much of a variance among parklands as you might expect. No two are the same experience, as you'll see.
---
The 10 National Parks in England
Introducing the highlights of the stunning National Parks in England and why you should definitely make the effort to visit them all. Here are all the National Parks England has to offer.
---
1. Broads National Park
Found in the English counties of Norfolk and Suffolk, the Broads National Park is somewhat unique, given that it's almost entirely made up of rivers and lakes, the majority of which can be navigated through by longboat, or explored from their side banks.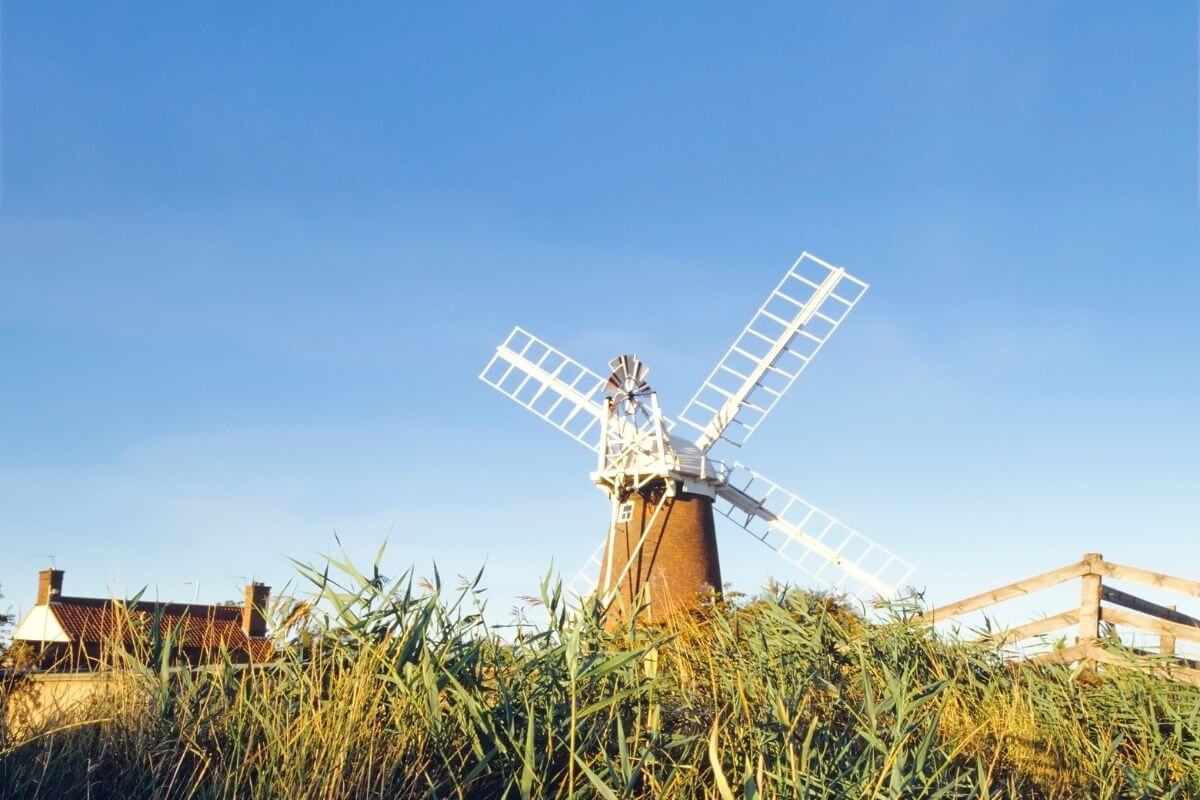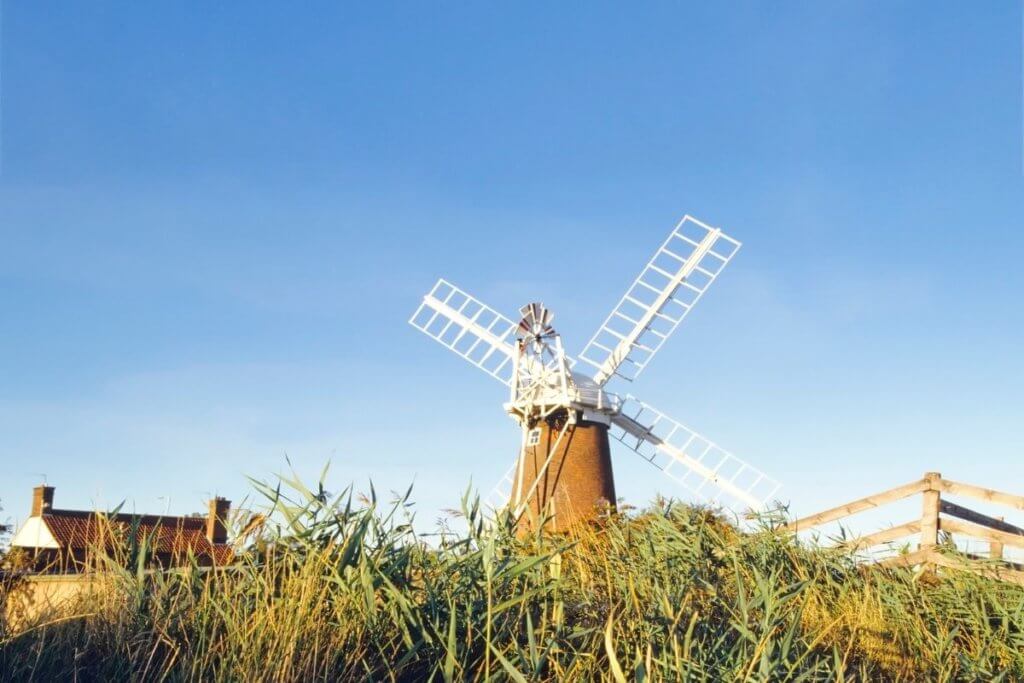 The Broads area overall is about 303 square kilometres in terms of size, and most of it is in the Norfolk country. Over 200km worth of the waterways are possible to navigate, in what many refer to as a 'water playground.' It's an absolutely gorgeous place, and part of the joy is exploring the many rivers for yourself.
The trees that line the watersides, and the classic English environments of beautiful marshlands and homesteads along the way make hiring a boat in the Norfolk Broads National Park and going for a drive an unforgettable experience.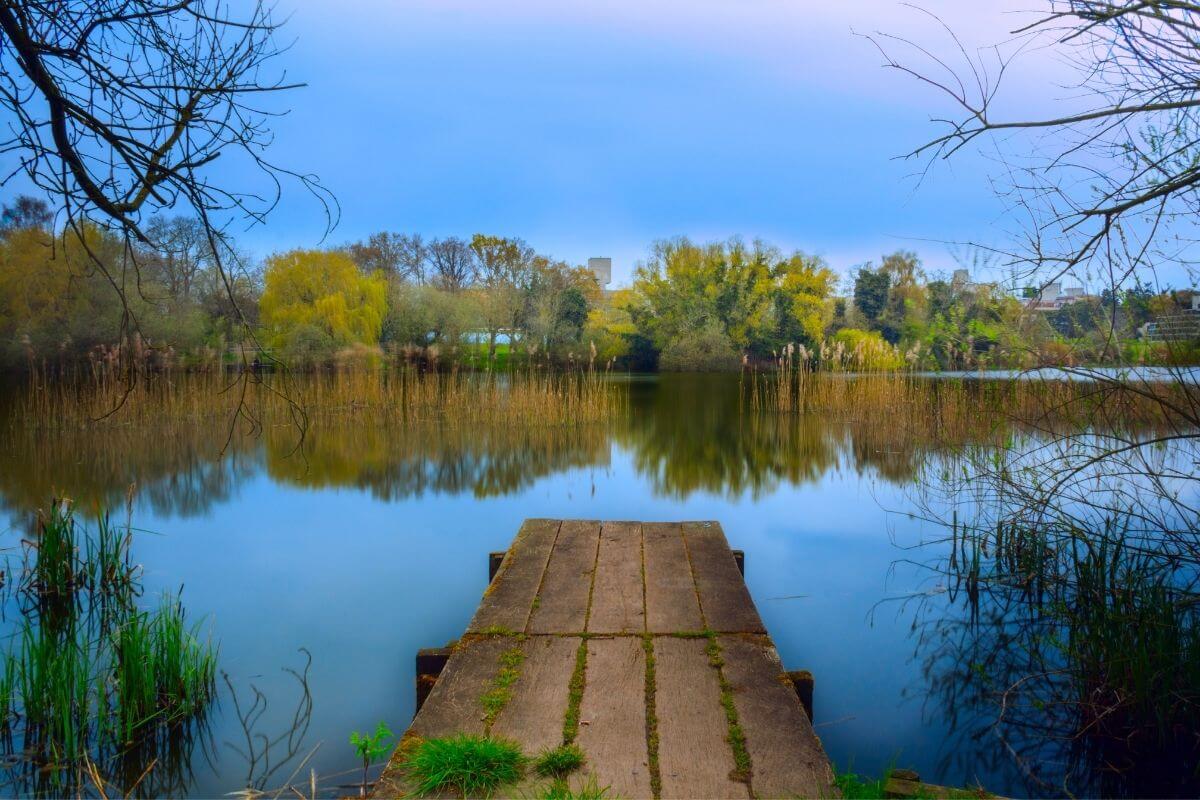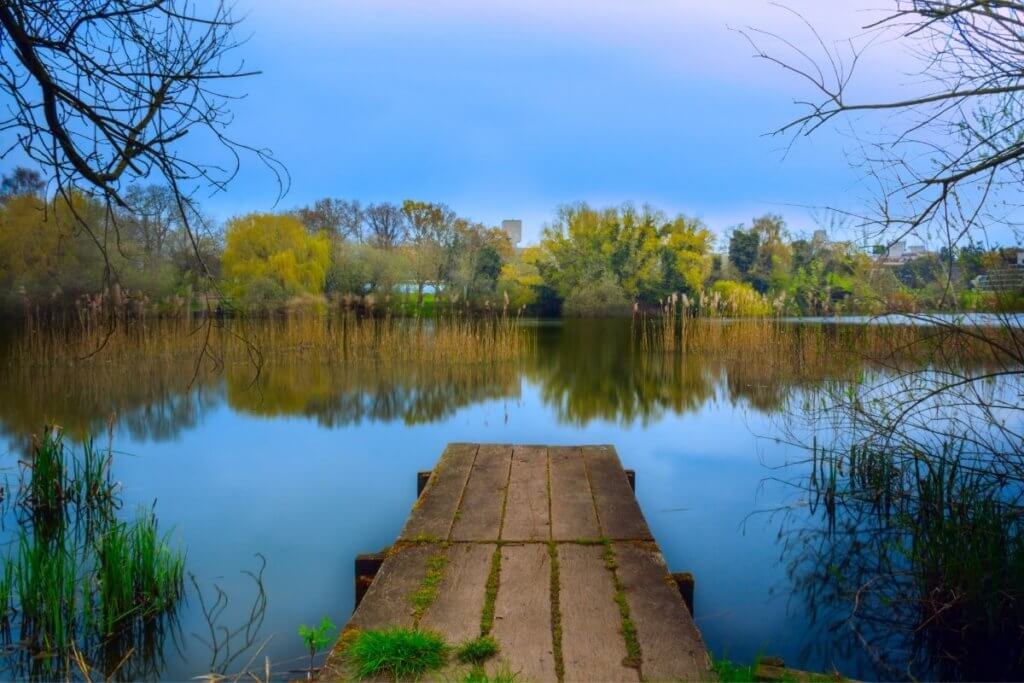 The Broads National Park is also home to over a quarter of all the rarest animals and plant life in Britain. Though the wildlife may not be its most drawing factor, it's an absolute must-visit for birdwatchers and anglers alike. Of course, the majority of these include different kinds of fish and birds, as well as water shrews. If you strike it lucky, you might even spot an otter.
There's plenty of culture to explore as well while in the Broads, with many small towns and villages to travel through at your leisure. The nearby colourful and welcoming city of Norwich is a popular place to visit in particular, and a definite highlight of the Broads. You can learn some of the local history there, including much that relates to the park itself.
The Broads National Park definitely wins the award of the 'wettest National Park in England'. It also wins the award for best day out from Norwich, for sure!
---
How many National Parks in England?
These are the 10 National Parks England has for you to explore.
Norfolk Broads National Park
Dartmoor National Park
Exmoor National Park
Lake District National Park
New Forest National Park
Northumberland National Park
North York Moors National Park
Peak District National Park
South Downs National Park
Yorkshire Dales National Park
If you live in England, there's little reason why you can't visit them all in your lifetime!
---
2. Dartmoor National Park
Found in the English county of Devon is the vast moorland National Park known as Dartmoor. It differs greatly to the Broads in its landscapes, which are made up of green forests and wetlands, as well as craggy rock formations over harsh, stony hills. By far, one of the best national parks in England in which to commit to a long hike across the county.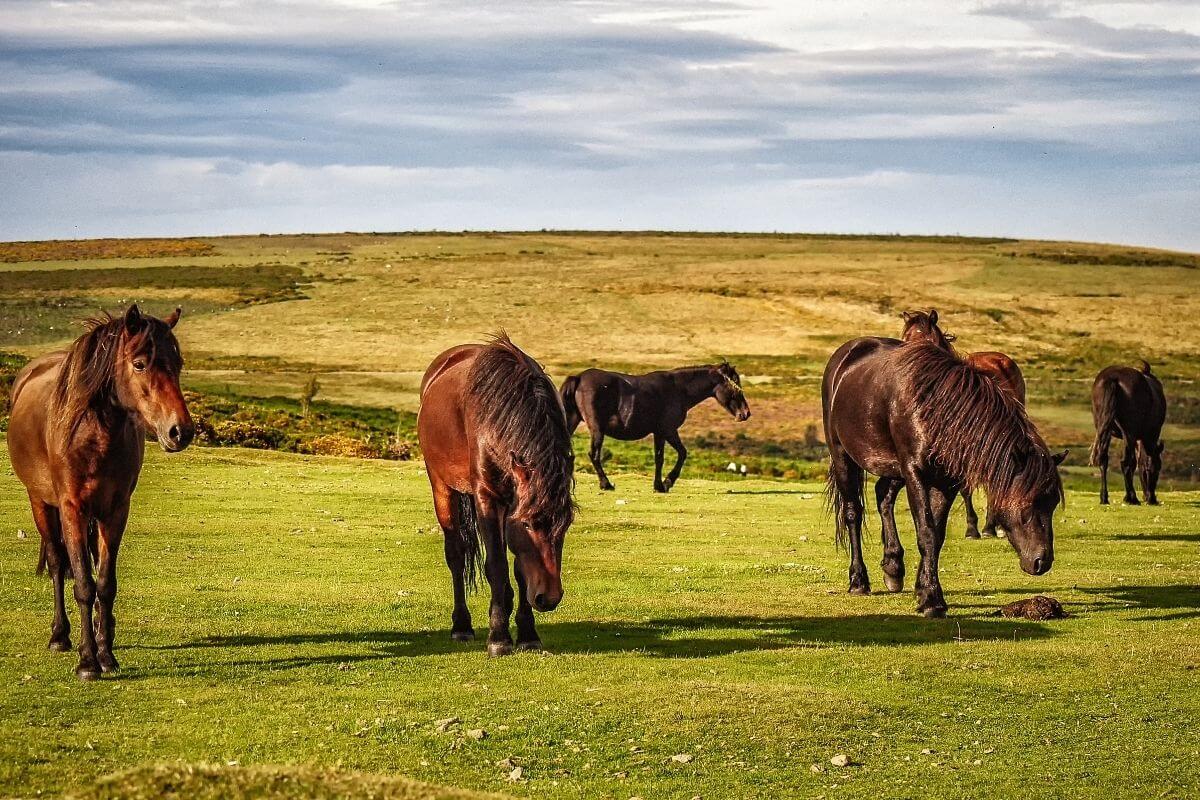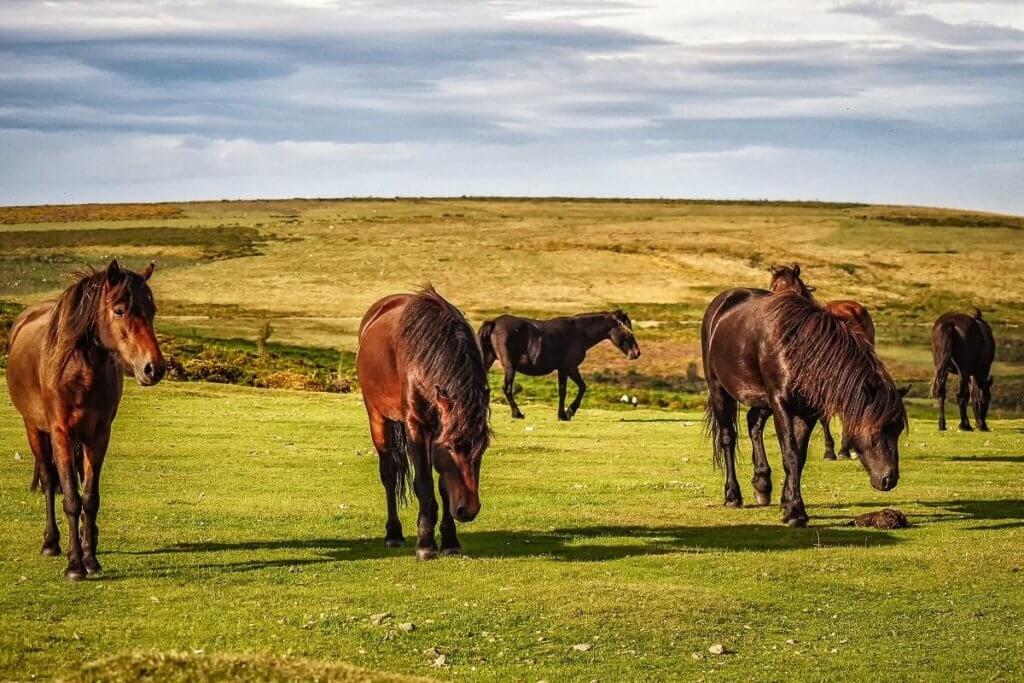 A broader range of activities and events are available at Dartmoor, which are known to appeal to a wider audience. After all, who in their right minds would be opposed to the sounds of the Moor Otters Art Trail? Dartmoor is one of the few national parks in England to do art presentations in such a unique way, with 81 decorated Otter and cub sculptures placed around to make four trails – all of which can be explored best during summer. Alongside the craggy countryside and fresh air, it makes for a very strange if memorable trekking experience!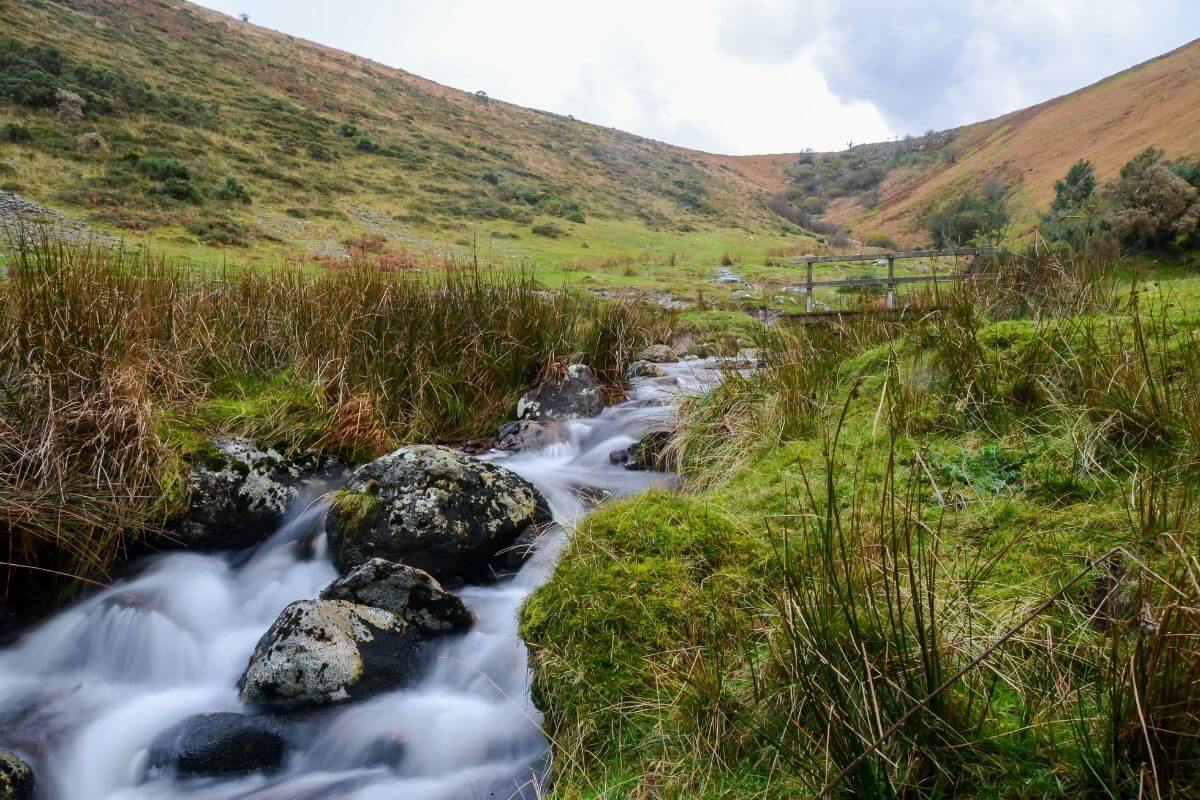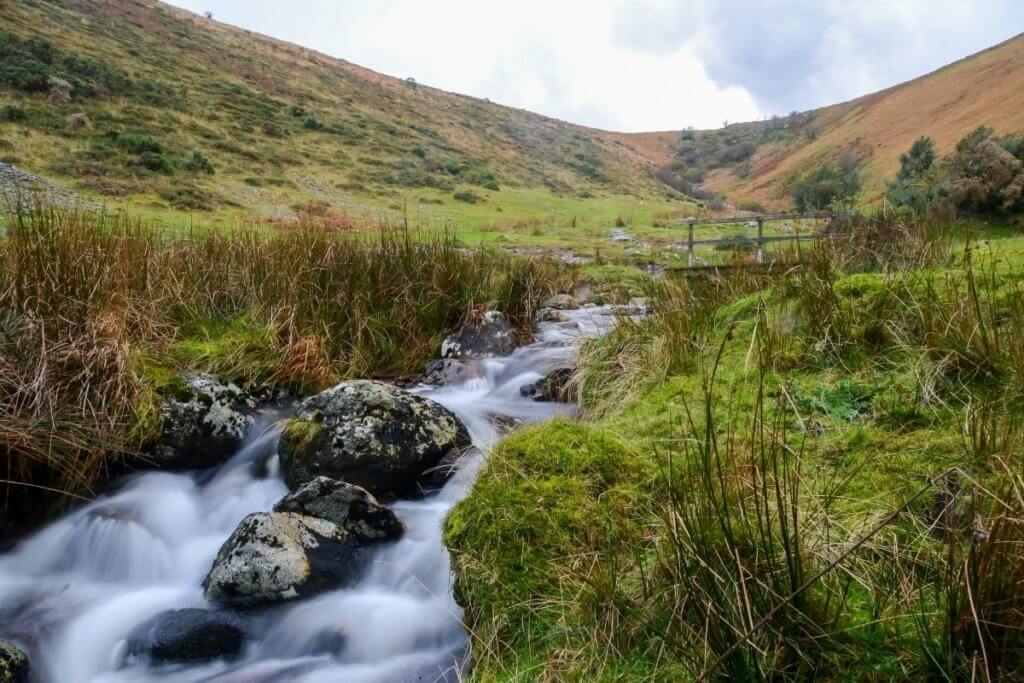 The walking routes in Dartmoor National Park are the primary attraction here, drawing many hikers and fans of trekking to the park, so if you fancy yourself the outdoorsy type, then you should definitely give Dartmoor a chance. Opportunities for camping are also vast here, though camper vans and overly large tents should be restricted to designated campsites. Dartmoor is the only place in England where wild camping is legal.
The Templer Way Trail is one of the longer, though more popular long-distance trails, at around 29 km (18 miles) in length. If you're looking for a challenge, then Dartmoor is a great place to find it.
Dartmoor is the English National Park for you if you like walking, camping and ponies.
---
Map of England's National Parks
Here are all the National Parks England has, location is approximate!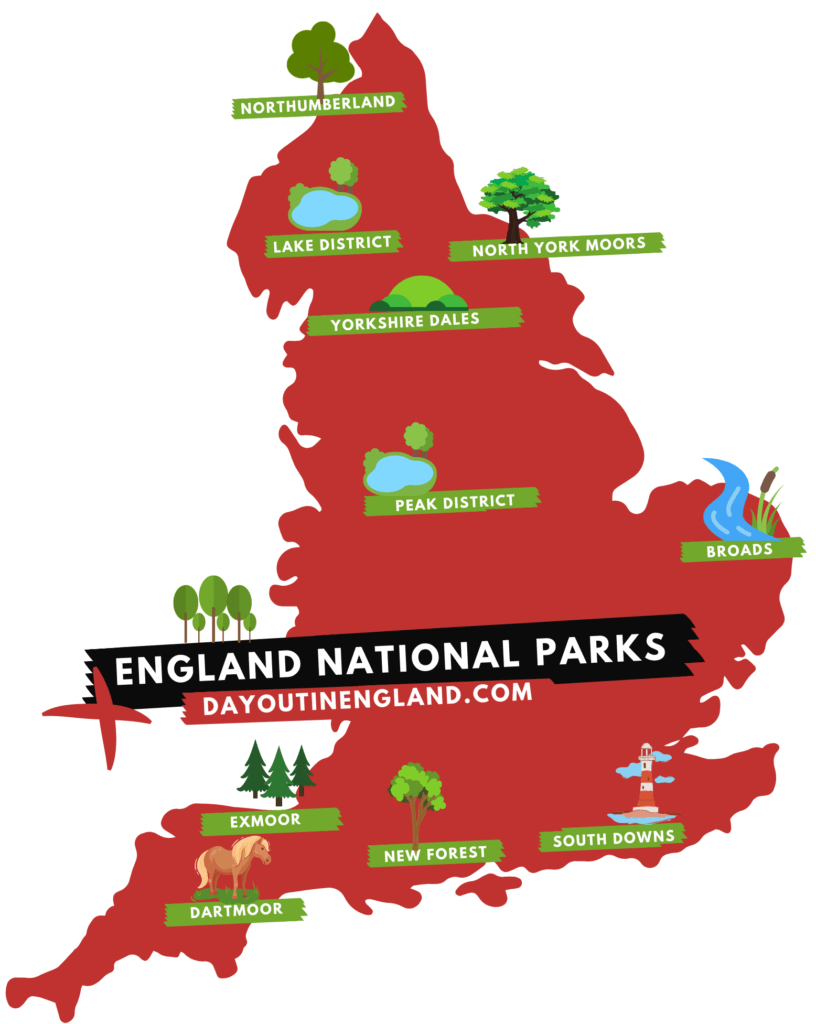 ---
3. Exmoor National Park
Known for its sweeping views of tall hills next to the shimmering coastline, Exmoor National Park in Devon and Somerset is among the most popular national parks to visit in England. A particular draw seems to be the opportunity to explore the park via steam train, that takes you through some of its finest views – you can always explore it by foot, but you just can't argue the general pleasure of doing so by train.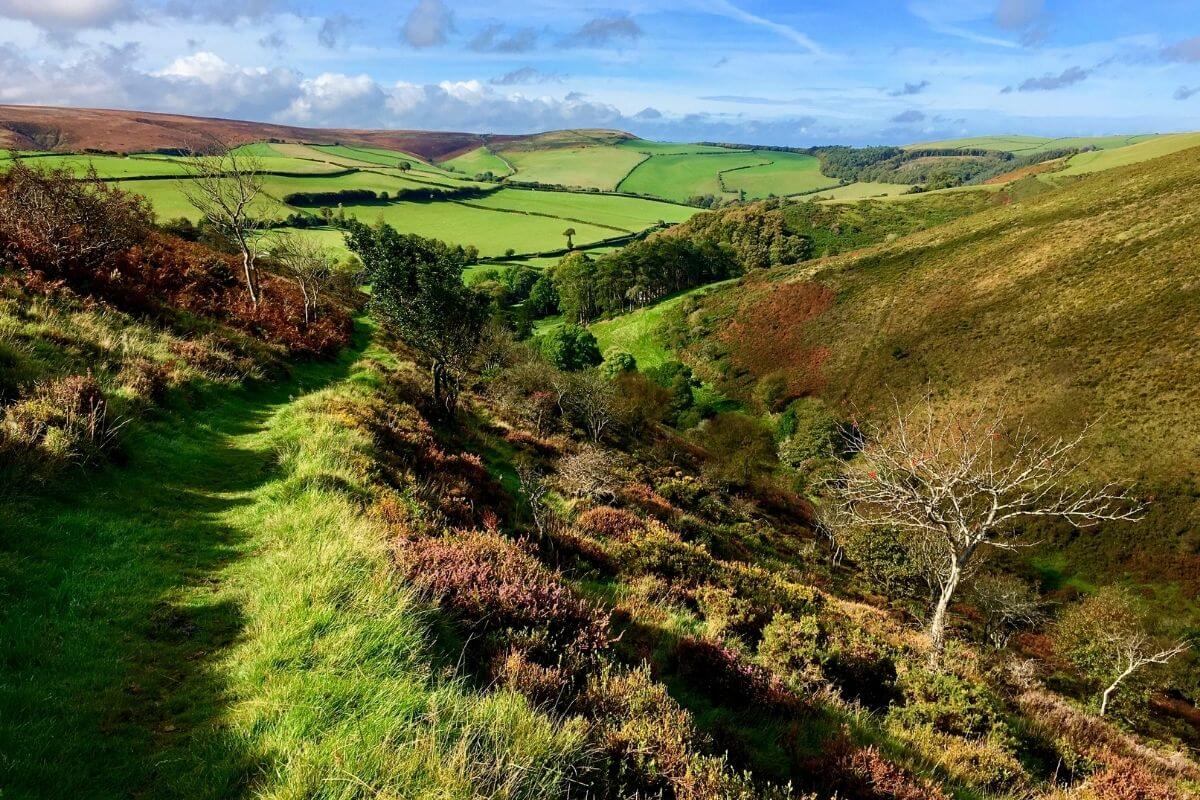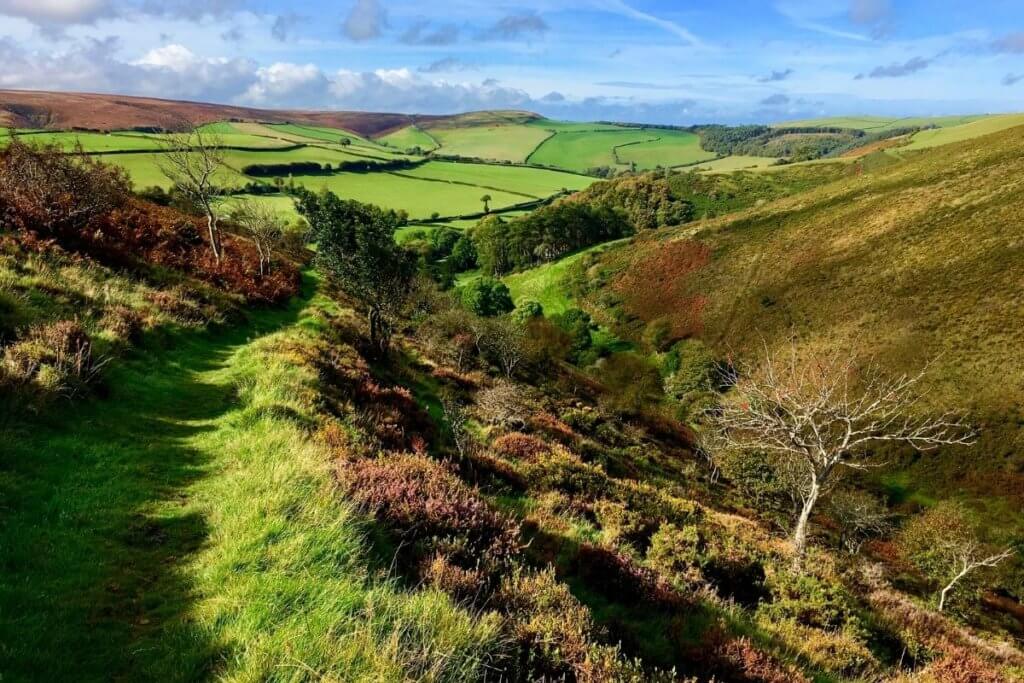 Every footpath trail promises different, though equally stunning views of this vast moorland. As one among the most picturesque of England's National Parks, Exmoor offers a lot in terms of viewing pleasure. It's also quite famous for its ponies, which can be seen along the trails of most of the footpaths that go through the park, alongside the natural views of the coastlines and woods.
The Exmoor moorlands had been formed over thousands of years to be what they are today, through the presence of farmers – and it's not all too different today. As with any national park, visitors must remember to respect the nature and refrain from littering, or anything of the like.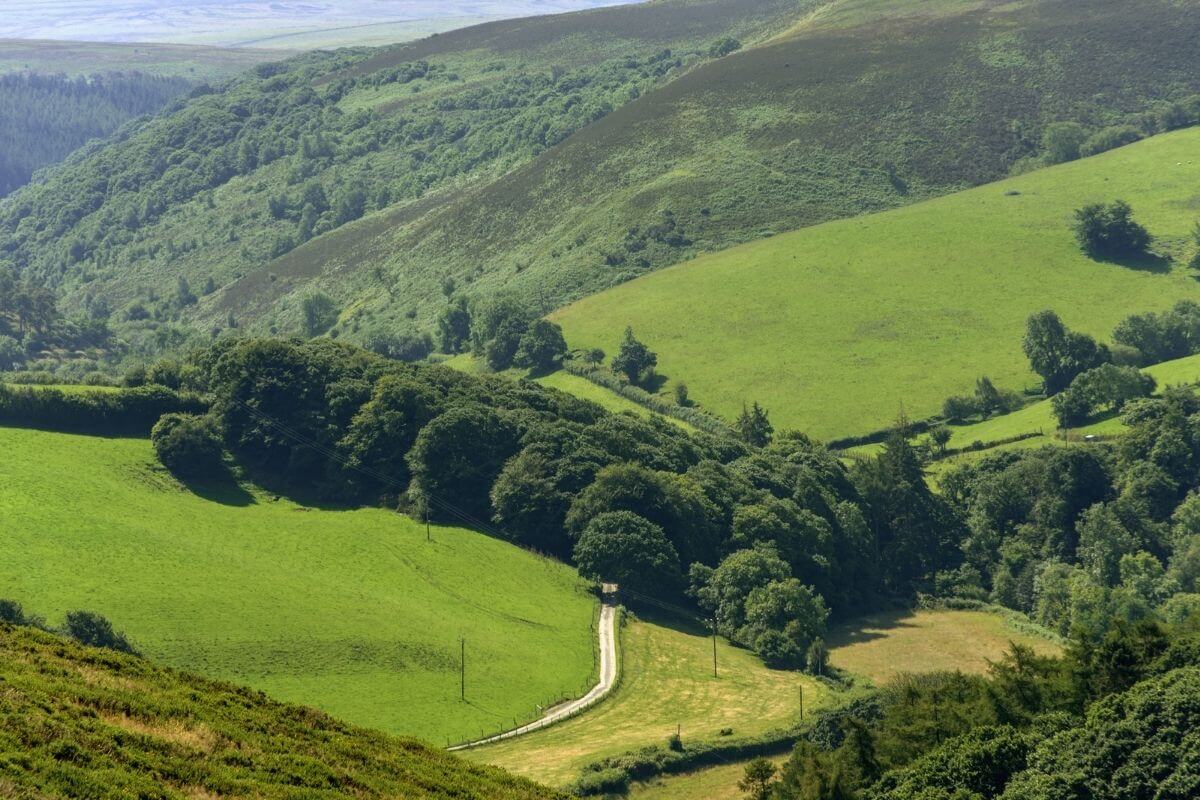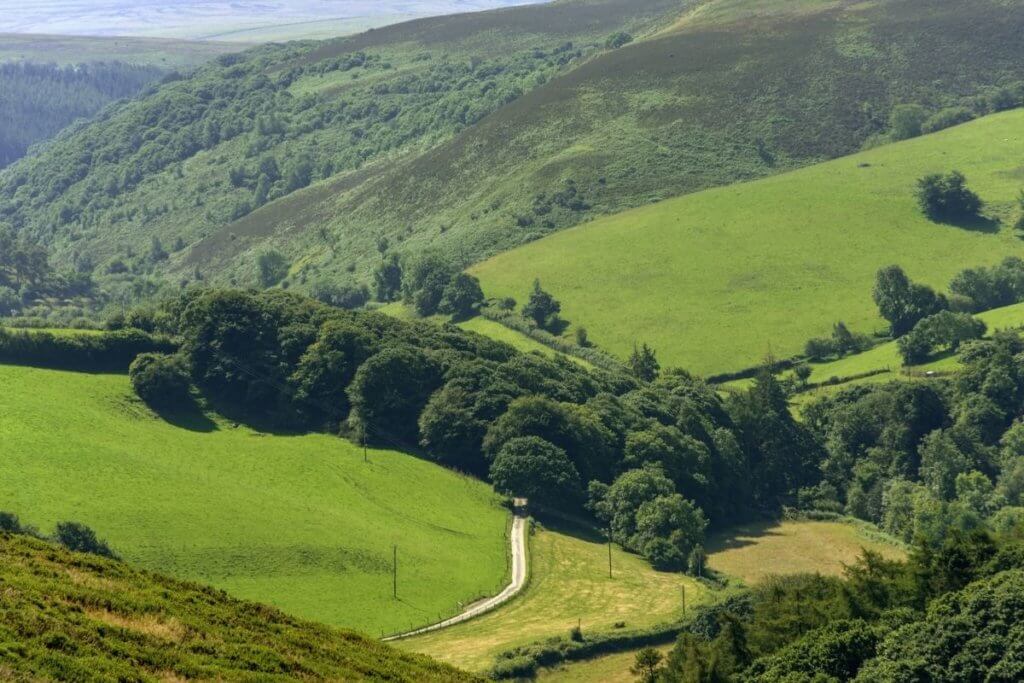 Some of the finest walking routes in England can be found here, with visitors highly welcomed to travel them. The South West Coast Path is a particularly famous one, with over a thousand km(630 miles) of shimmering, beautiful coasts. Of course, you can't make the entire walk in a day, but even a portion of the walk is a memorable affair that can only be had in Exmoor.
There are also some beautiful villages in Exmoor, or just a mile or so away – pop into Lynton and Lynmouth to see what we mean!
This is the English National Park for serious hikers, who like a drink in a pretty village pub after.
---
READ MORE: The 7 Best Places to Paddle Board in Somerset
---
4. Lake District National Park
In the North West of England, in the Cumbria region you'll find the Lake District National Park. It's among the most popular destinations for tourists to visit, especially during summertime. It hosts many annual events and guided walks, most of which you'll find are free.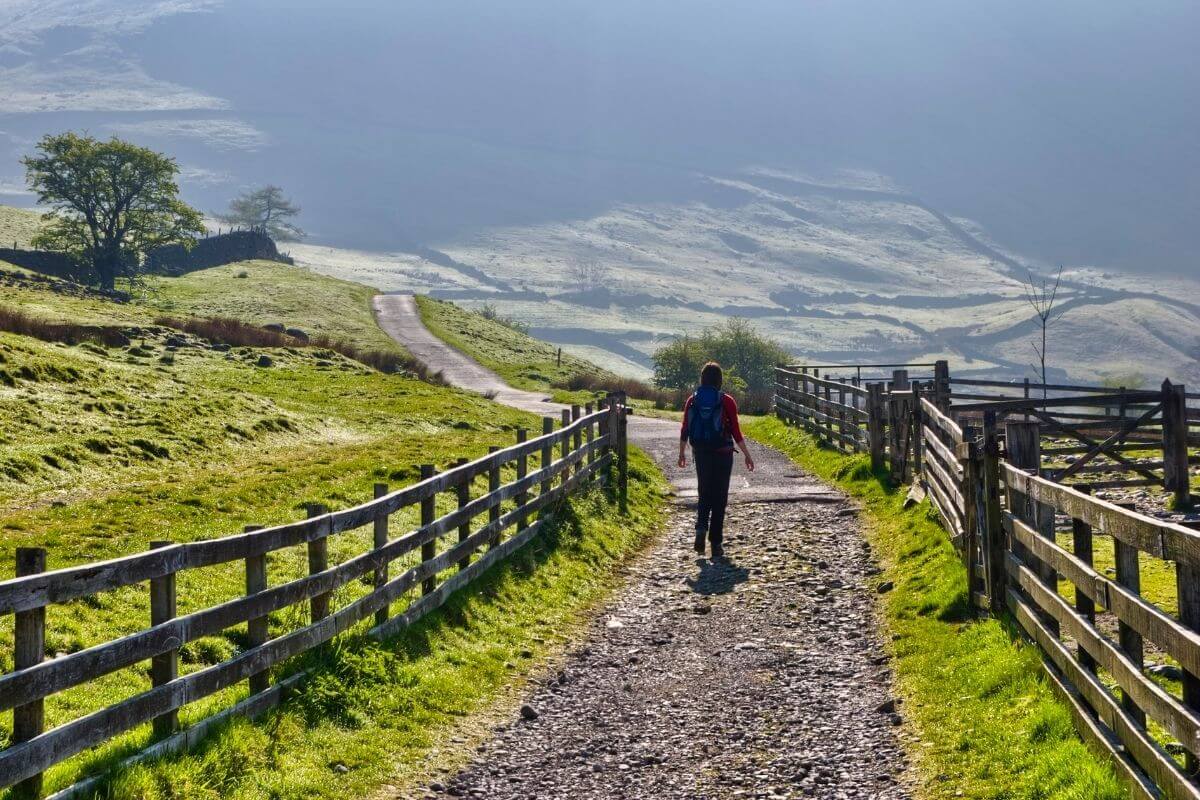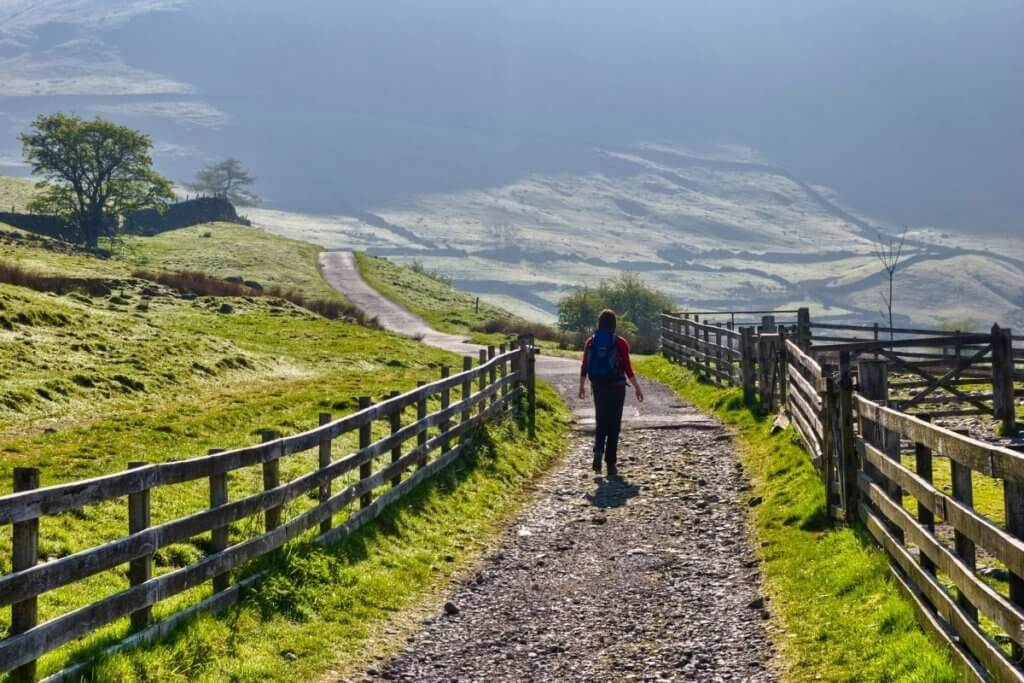 The Lake District National Park is a fairly mountainous region, which as its name suggests, is most famed for its lakes. It's also often associated with such famous poets as William Wordsworth, who had written about the so-called Lakeland in his works. Also, Beatrix Potter, who helped start the National Trust movement here.
Historic Roman fortifications still remain in the Lake District, connected by old Roman roads. All of the Roman sites in the National Park are, of course, free to visit. There are plenty such historic sites in the Lake District, including the ancient stone circles and Industrial-era mills. For fans of history and gorgeous nature alike, it shouldn't be missed.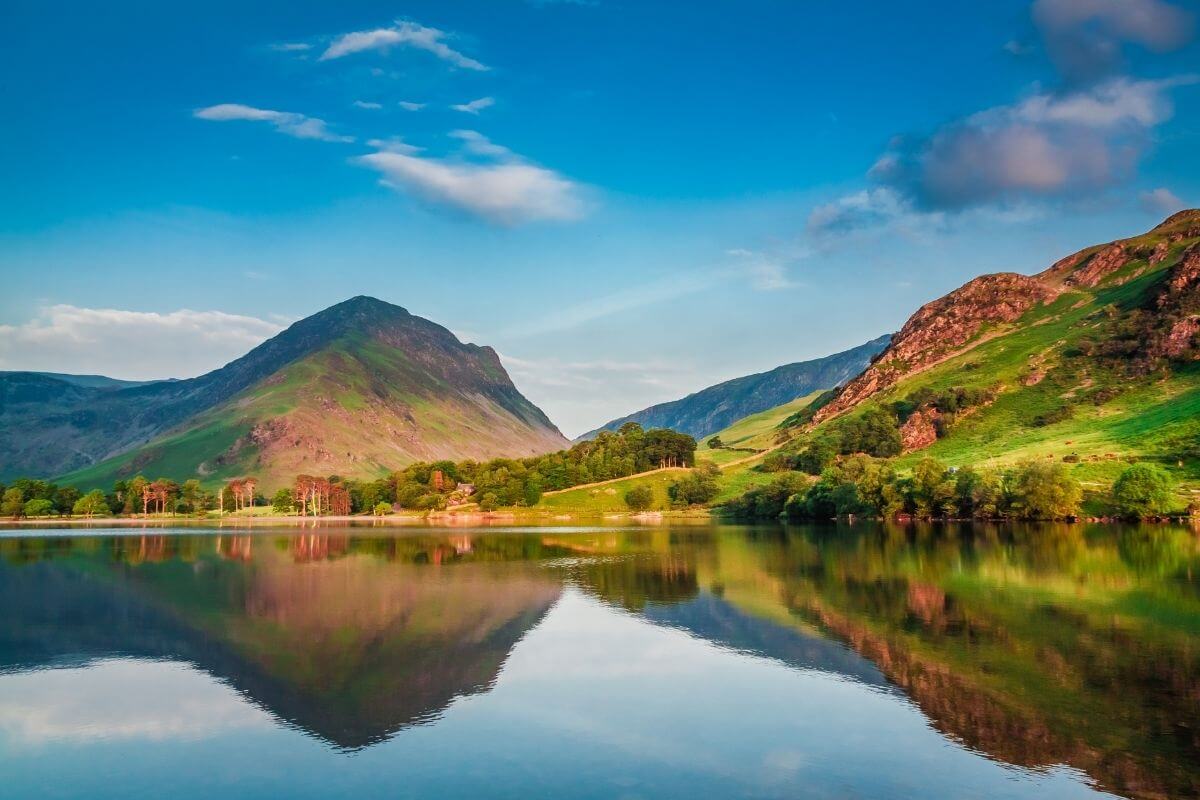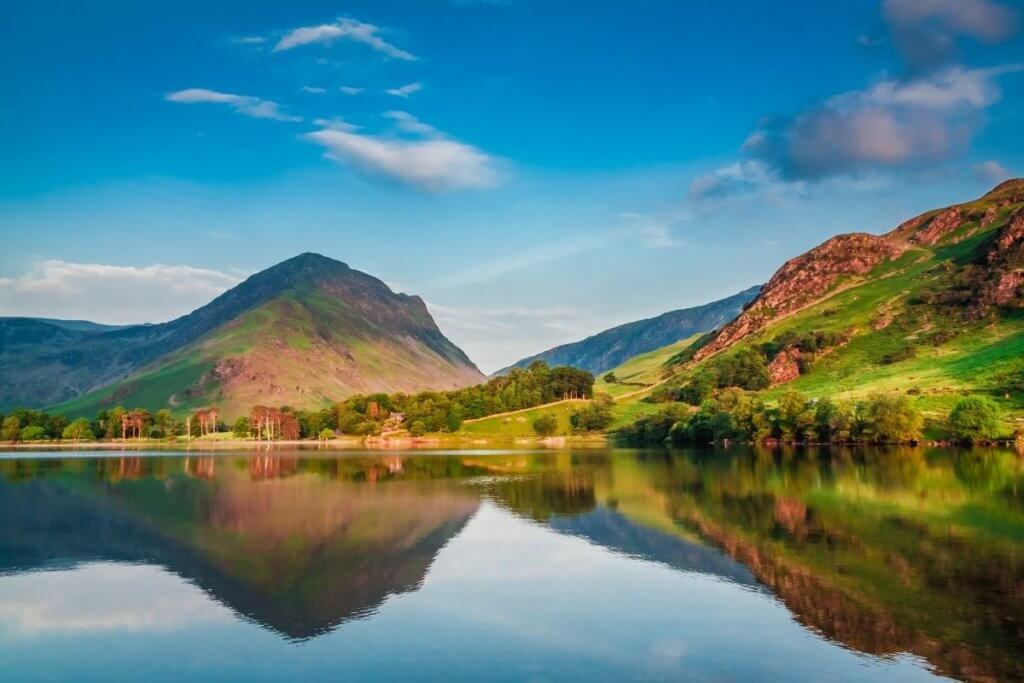 The waters themselves attract a lot of attention from visitors, as they usually would, given that they're what earned the National Park its name. You can swim in the gently lapping waters, or even hire out a boat ride across them. As one of the most popular of England's National Parks, visiting the waters happens to be one of its most popular activities as well. You should check out all the best adventurous activities in the Lake District here. And paddle boarding in the Lake District is an absolute must!
We live in an era of light, where not even the nights are as blind as they once were. As one of the darkest places in the United Kingdom, where few of those pesky city and town lights ever interfere with the natural ambience, the Lake District National Park can also be acclaimed for its fascinating stargazing opportunities. If ever you visit, make sure to stay out after dark. The cleanness of the sky is sure to surprise you. Visit the Dark Sky Discovery Site for the best views.
If you want to know a bit more about hiking in the Lake District, take a look at our article on the best hiking trails in England.
---
5. New Forest National Park
This National Park can be found in the south central coast of England, in Hampshire. It's easily accessible too, only a 90-minute train ride from London Waterloo Station, making it one of the more tourist-friendly national parks in England.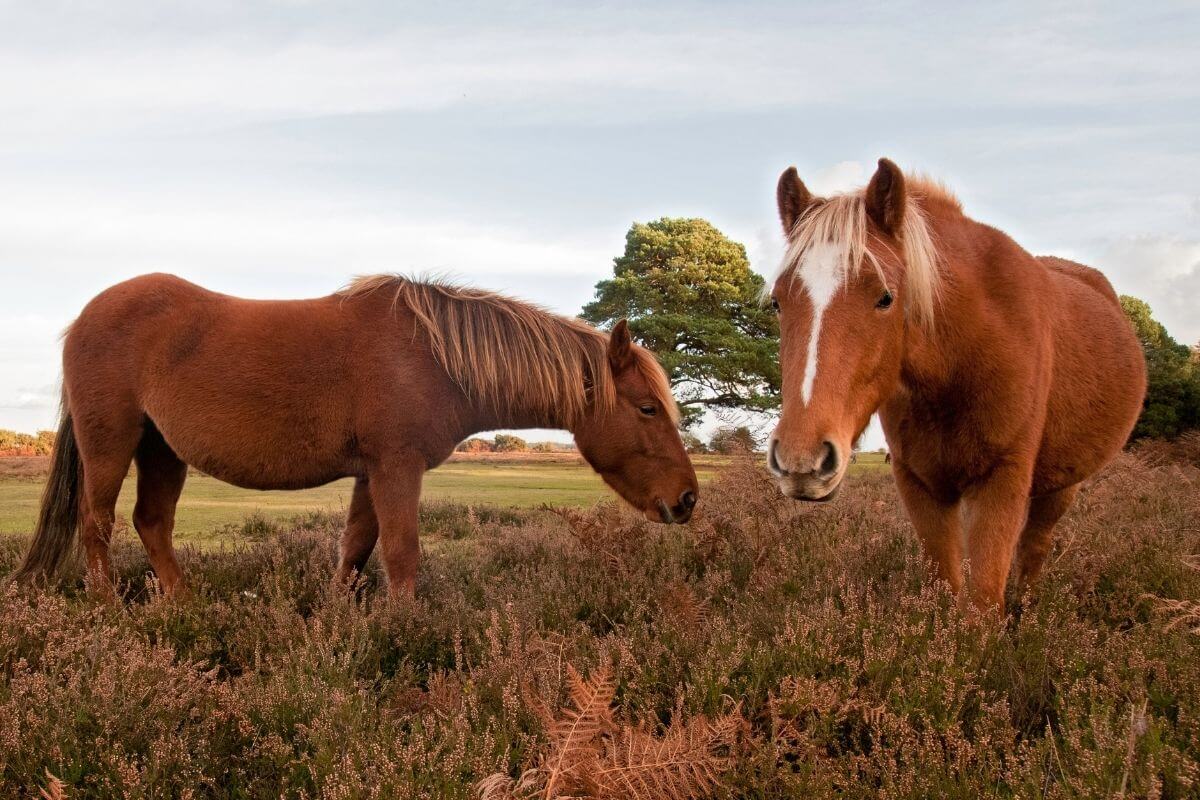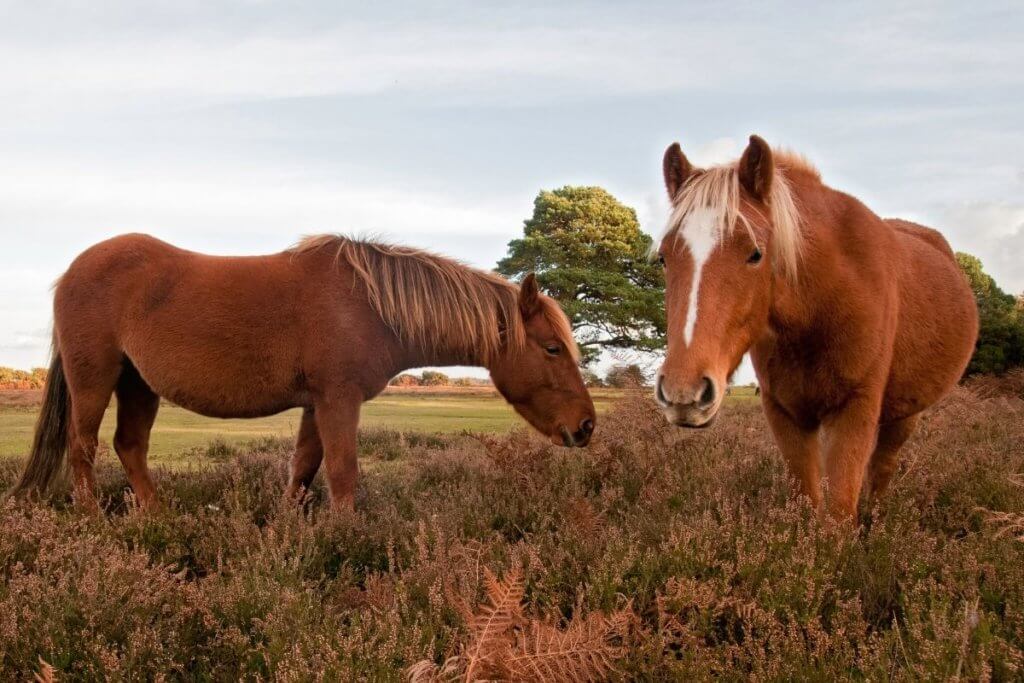 The New Forest National Park has over forty walking trails, all promising a uniquely spectacular view of the green woodlands that make up the park. The walking trails are the main attraction here, taking you through the park's various landscapes, the majority of which are the woodlands. You'll find trees the girth of cars, and beautiful marshes that blend seamlessly with the surrounding forestry. The Buckland Rings Trail, which starts from the village of Brockenhurst, is 10.9 km long and comes particularly recommended if you'd like to see some of the parkland's marshier areas on a rewarding trek.
The 60-mile Solent Way Walk also goes through the New Forest National Park, as well as much of Hampshire.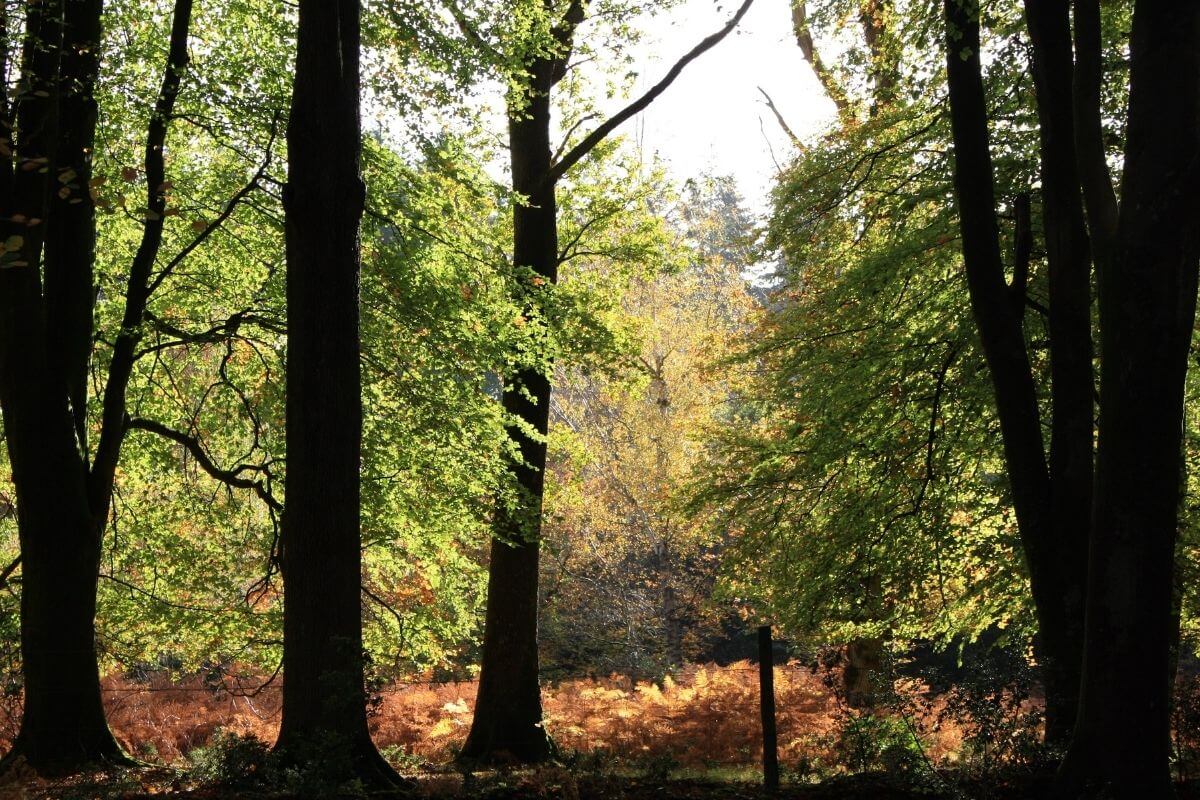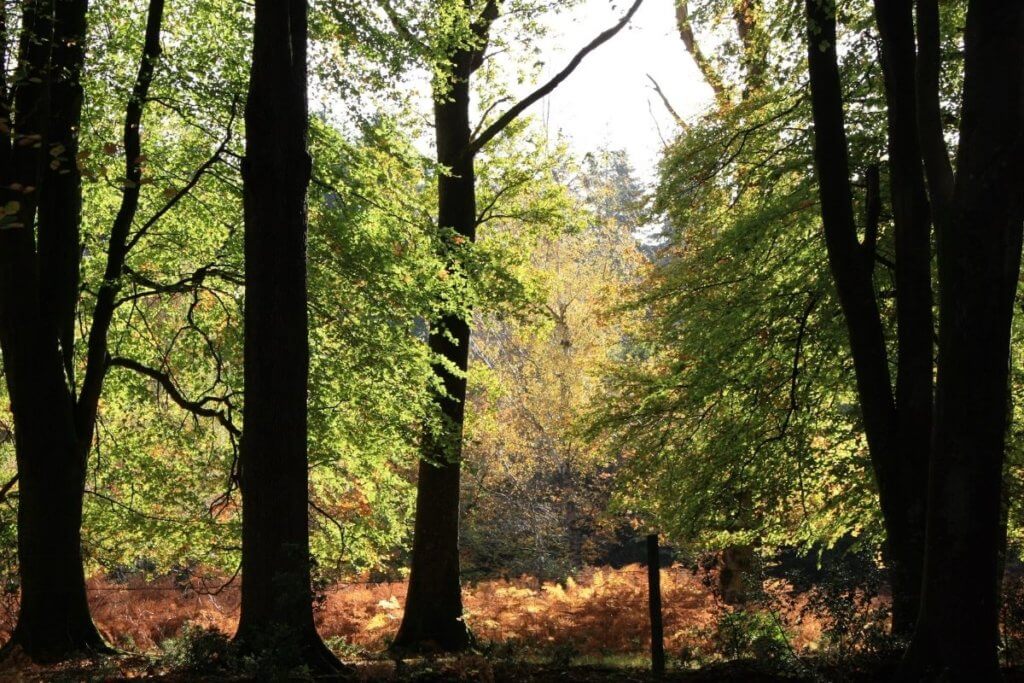 The climate crisis has been a recognised threat by the park authority to the sprawling and elegant landscape sine its establishment back in 2005. As such, the park does its best to make sure its carbon footprint is as minimal as possible – a great positive to interested environmentalists. You can be absolutely sure that your visit will be a an eco-friendly one, as long as you too promise to uphold the park's beauty by not littering.
The New Forest National Park is a largely natural place, where you can find plenty of good spots for picnics and really connect with the environment. If this is the type of experience you're looking for, don't hesitate!
There are also some great pubs in the New Forest, some very New Forest pretty villages and a few haunted spots too.
This is a great English National Park for families and people who love a national park but don't want to walk too far, and it's one of the best forests in England too!
---
6. Northumberland National Park
Known to be the Northernmost National Park in England, this park dips into the famed rolling hillsides of Scotland, and is even fairly close to its borders. It is also, however, the least visited of all the National Parks in England, despite its undeniable beauty.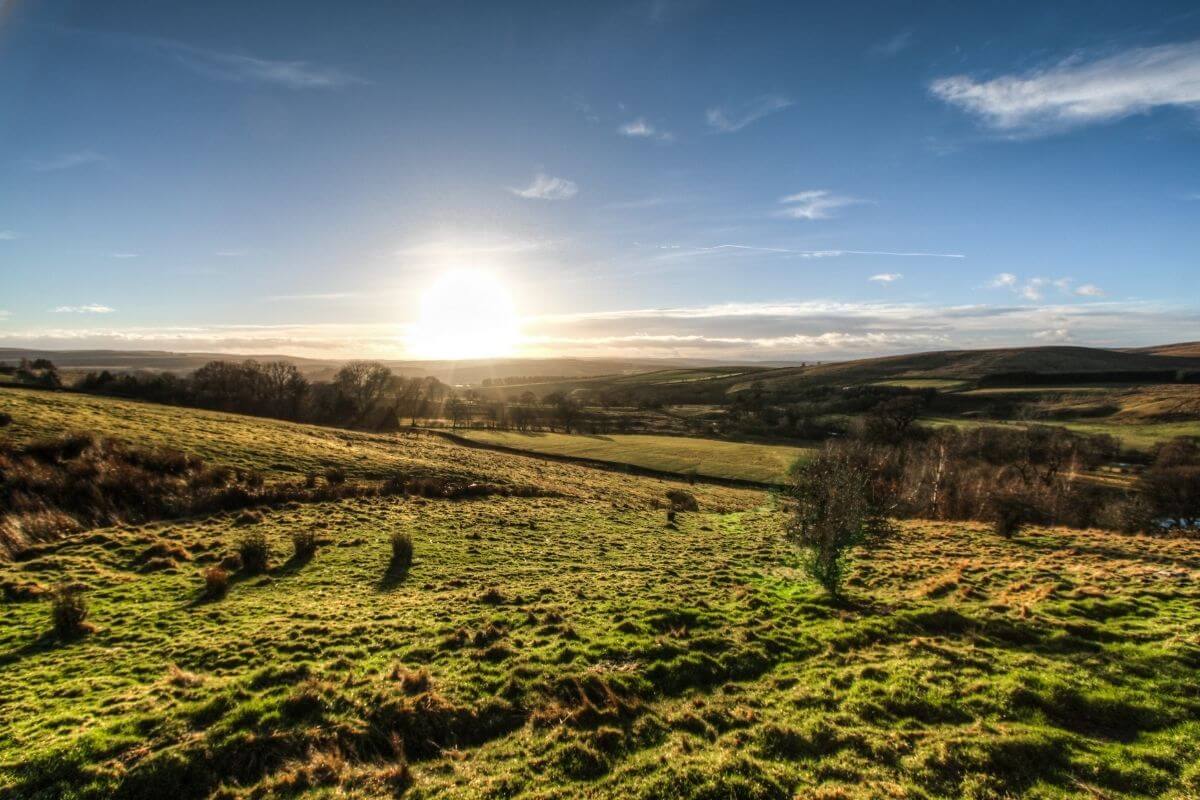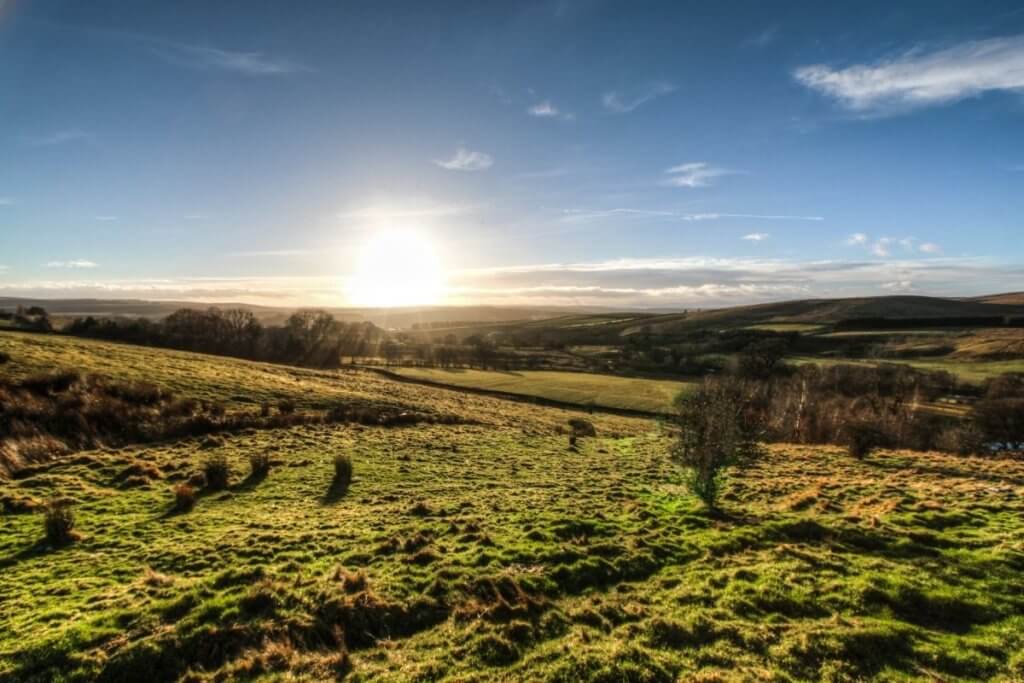 Like most National Parks in England, Northumberland comes with a vast number of walking trials to choose from, each guaranteeing a varying though satisfying experience with different sights to be witness to. The rolling hills of the lowlands aren't to be missed, as they're what attracts the majority of visitors to this undoubtedly gorgeous park. Among the recommended trails is that Breamish Valley Hillfort Trail, a short route that's only 4km long and may only take an average of 2 and a half hours to walk.
For a real challenge, which Northumberland has plenty of, you might feeling like trying the Copper Snout & Clennell Street route. It's considered a moderate trek, but it's about 13.6km long and takes and average of 5 hours to walk.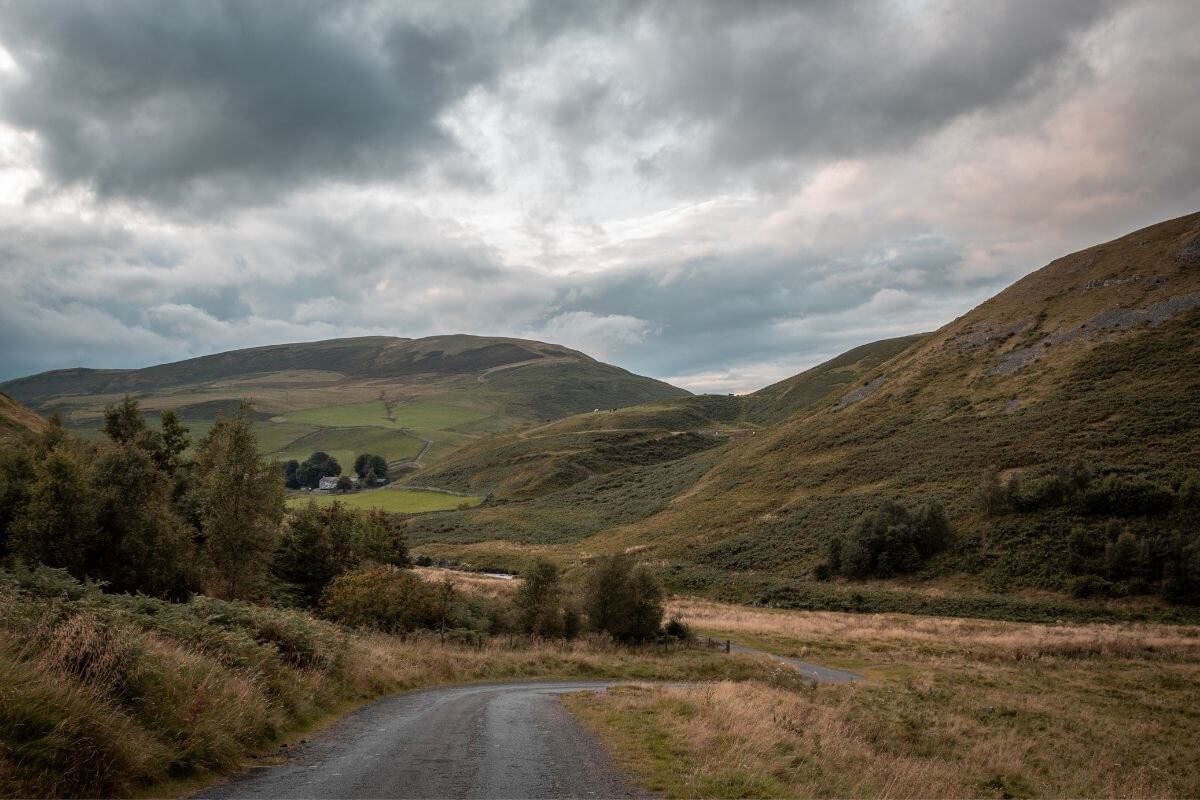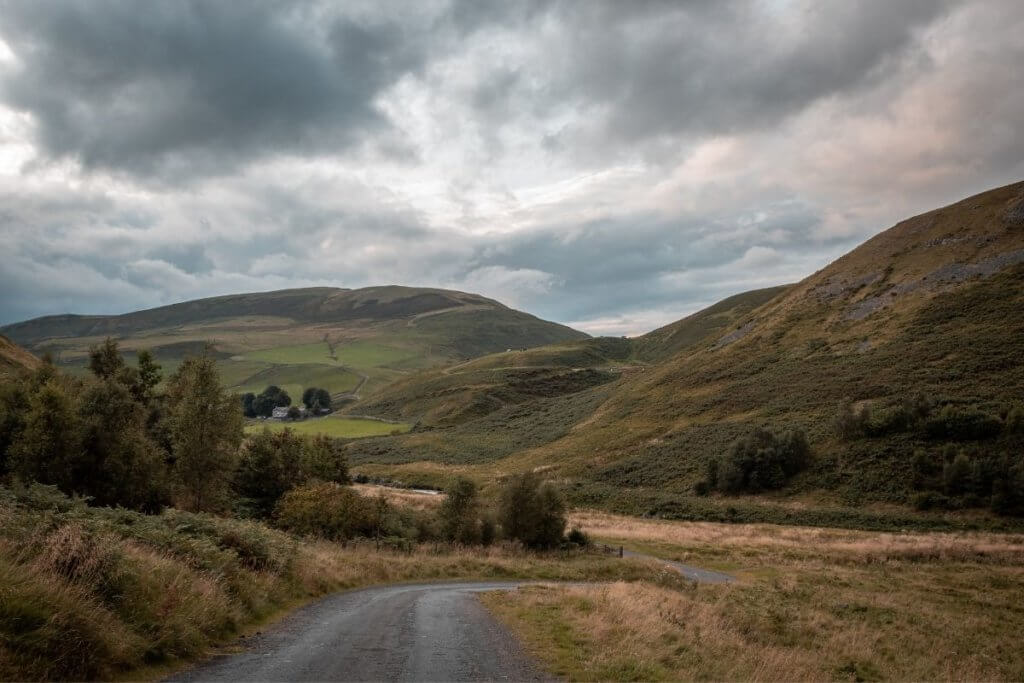 With opportunities for stargazing at night, and for viewing the cute wildlife during the day, there's no reason not to pay Northumberland National Park a visit. The comparatively low number of tourists for England's National Parks make it far less crowded, and adds a certain more natural feeling to the place. If it's an unspoiled national park of greenery and beauty you're after, then look no further.
This is the best National Park in England for anyone who wants to wander in silence, and soak up the remoteness. You'll have a great socially distanced day out here!
---
7. North York Moors National Park
Found in Yorkshire, obviously, is the North York Moors National Park, situated in north east Yorkshire, in a far more upland area. It's particularly known for being the site of one of the United Kingdom's biggest expanses of heather moorland, which alone makes it worth the trip.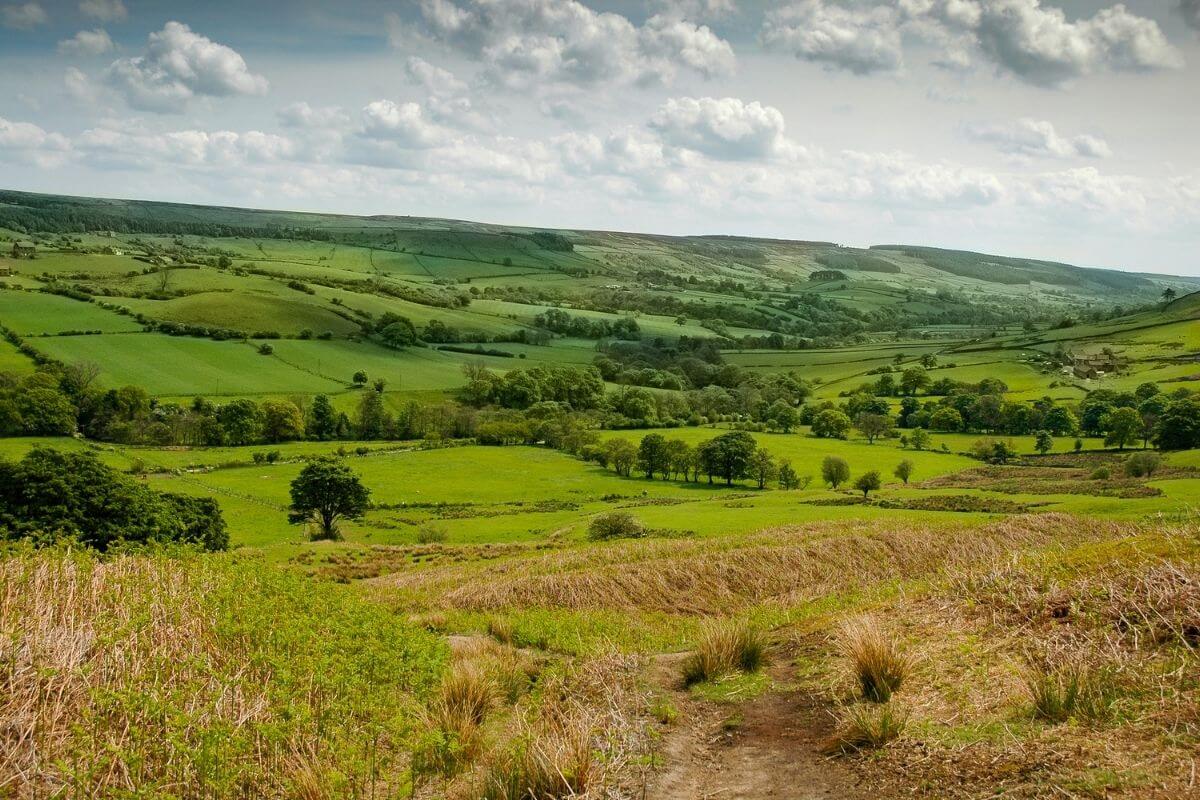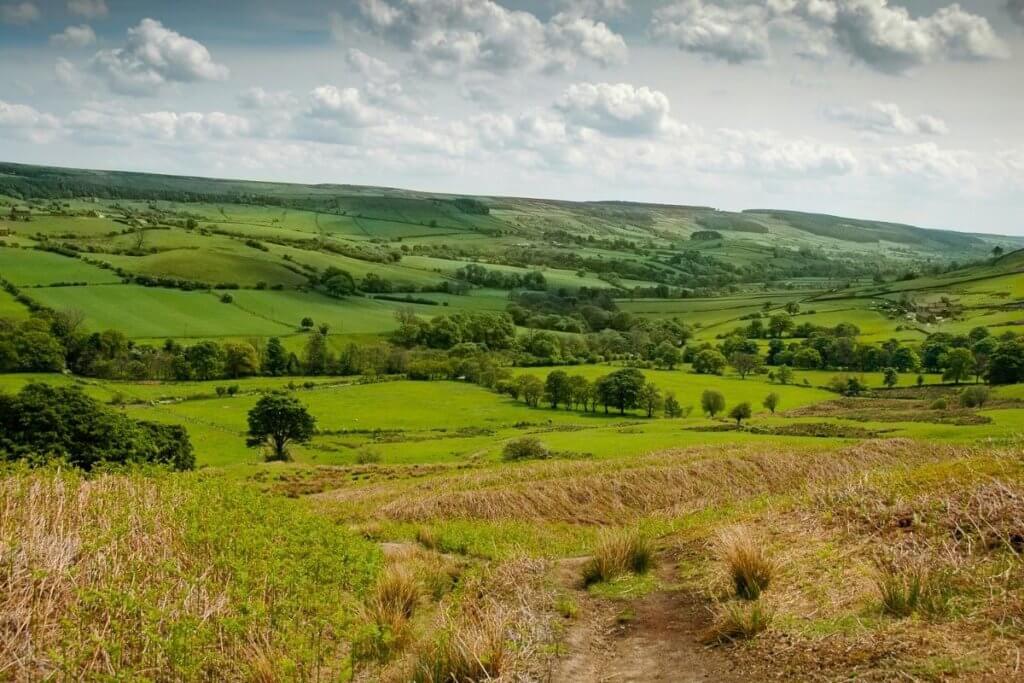 The North York Moors National Park is a highly treasured landscape, that has far more than just nature and beautiful walks to offer. If you're itching to experience some of the Yorkshire culture, North York Moors is as good a place as any to do it.
From small, picturesque villages to old abbeys and museums, there's almost no end to the entertainment. Even the food and arts often get their praises sung by visiting tourists. The market towns are a must-see, with some buildings so pleasing to look that that you'll have thought you took a step back in time.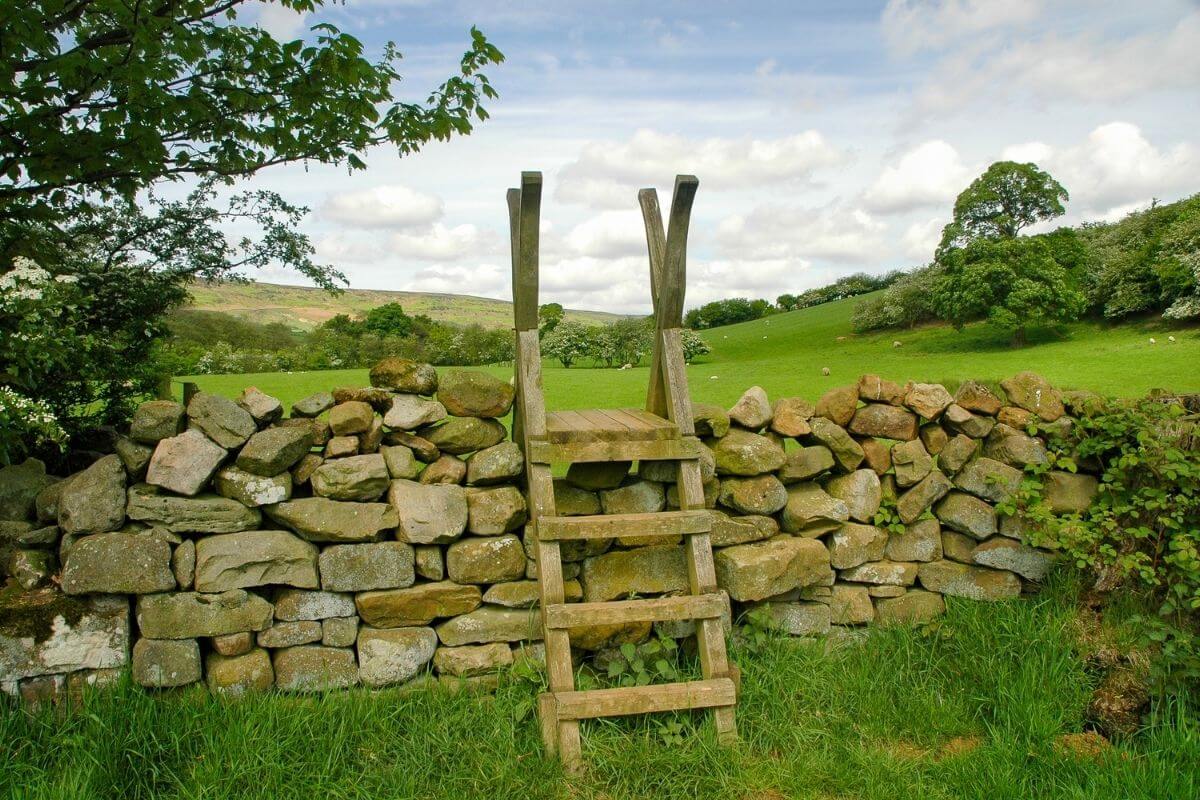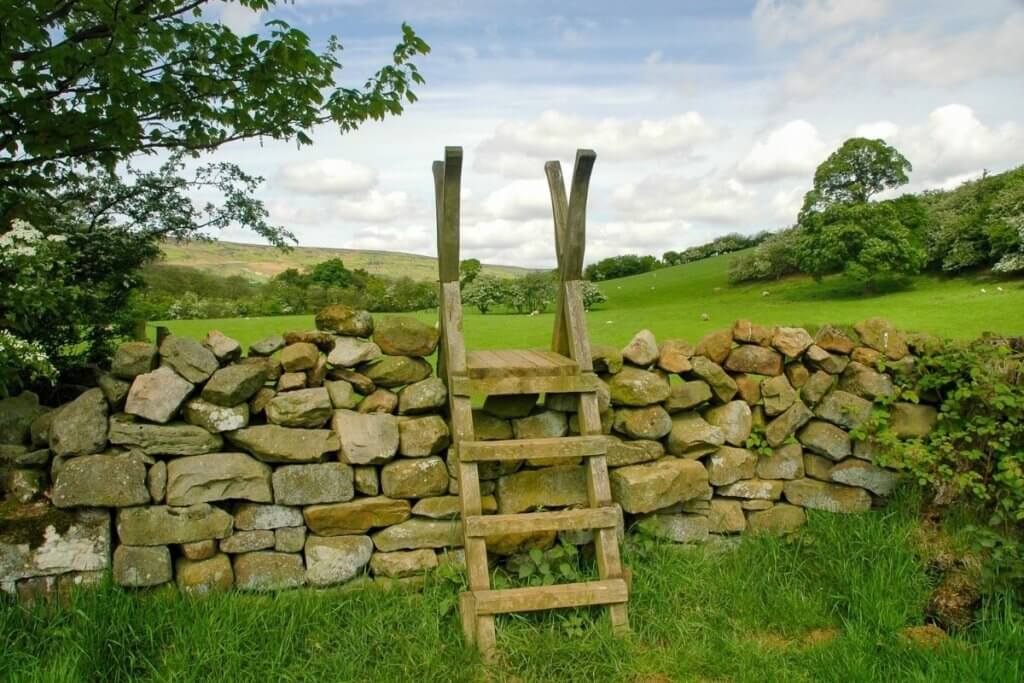 Of course, the many offered walks in the North York Moors National Park are still worth taking. Plenty of them are easy to access, and a genuine pleasure to explore. For beginners or casual travellers you have walks that are under five km in length, such as the Danby Castle Trail, which will bring you right to the historical Danby Estate, overlooking the Esk Valley. It's just over 3 km, making for a very pleasant journey.
Alternatively, you could try a tougher trail. There are six such trails that are over 11 kilometers in length, of varying promise and difficulty. North York Moors is most definitely a contender for 'most beautiful National Park in England,' if that happens to be what drives your interests.
May is a beautiful time to experience the Moors, in fact, a walk here is one of our top things to do in May in England.
---
8. Peak District National Park
This is one of the more popular national parks in England to visit, thanks in large part for being recognised as one of the best areas for hiking. It's fairly centralised in England, with its Dark Peak in the North, and White Peak in the South.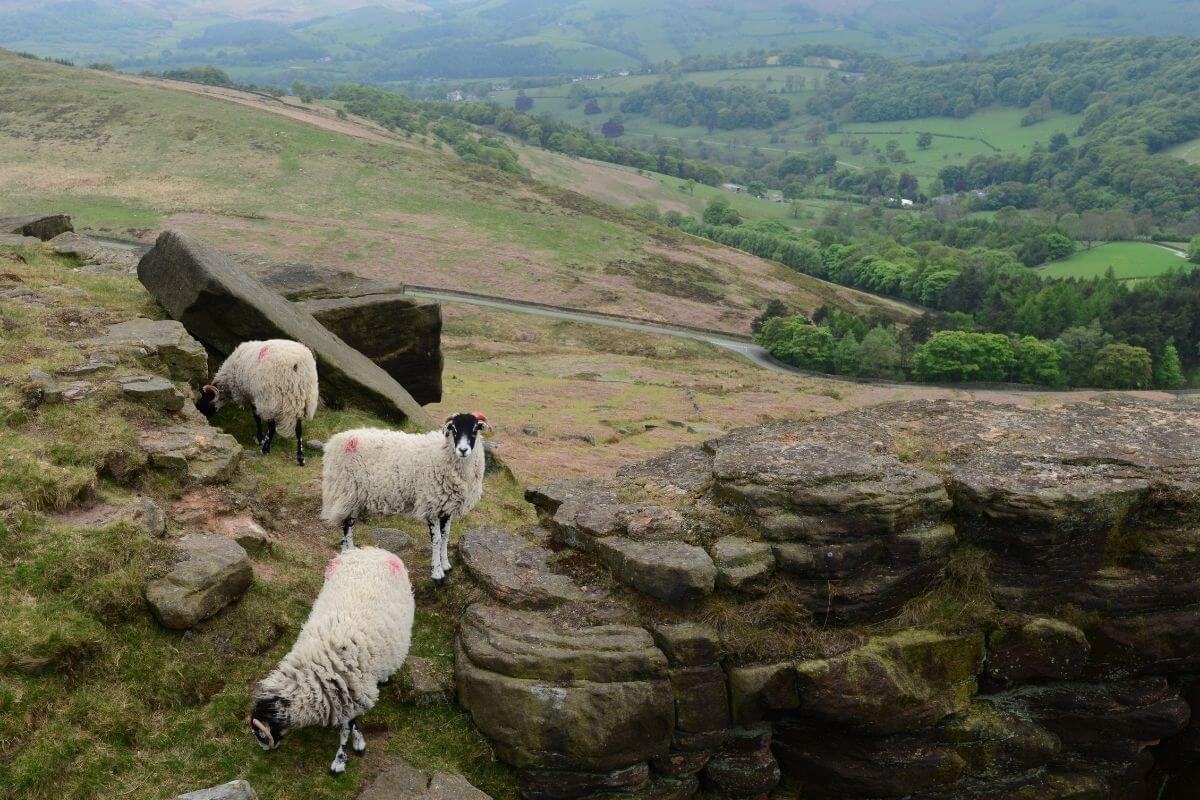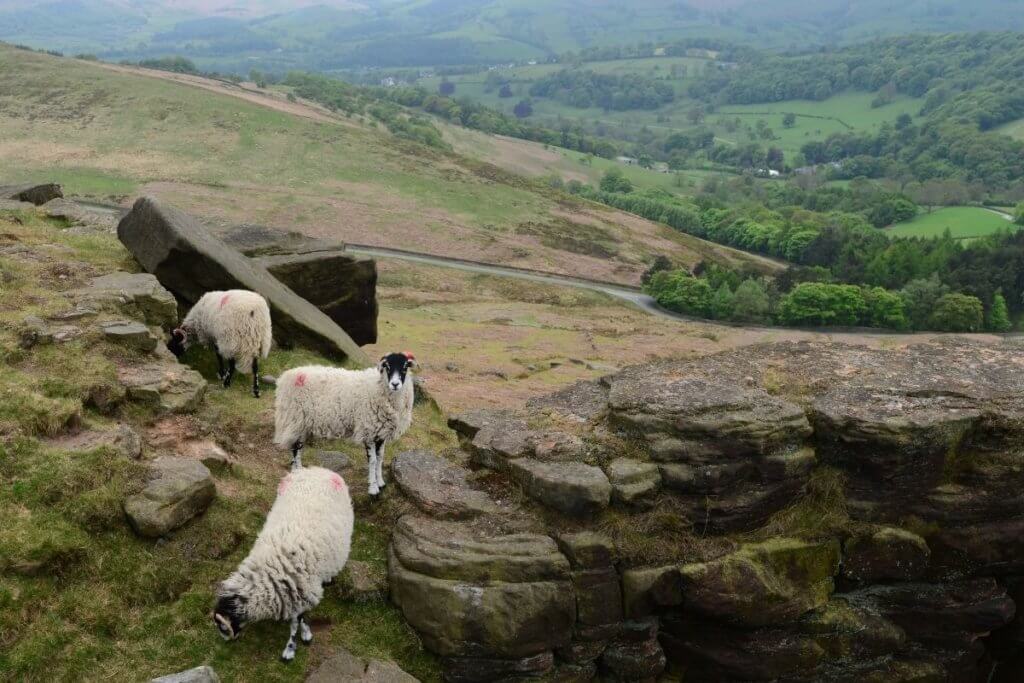 Much of what you'll see in the Peak District is natural, with valleys, dales and plateaus all over the area. The Peak District is the oldest National Park in England, and the first. The park was founded in 1951, and has drawn hikers from far and wide since then, all seeking the many long trails up the peaks and hillside. Plenty of them are appropriate for cycling as well as walking. Some routes are specifically designated as cycle routes, in order to minimise potential danger of collisions, which include the Tissington and High Peak Trails. Cycle hire is also available!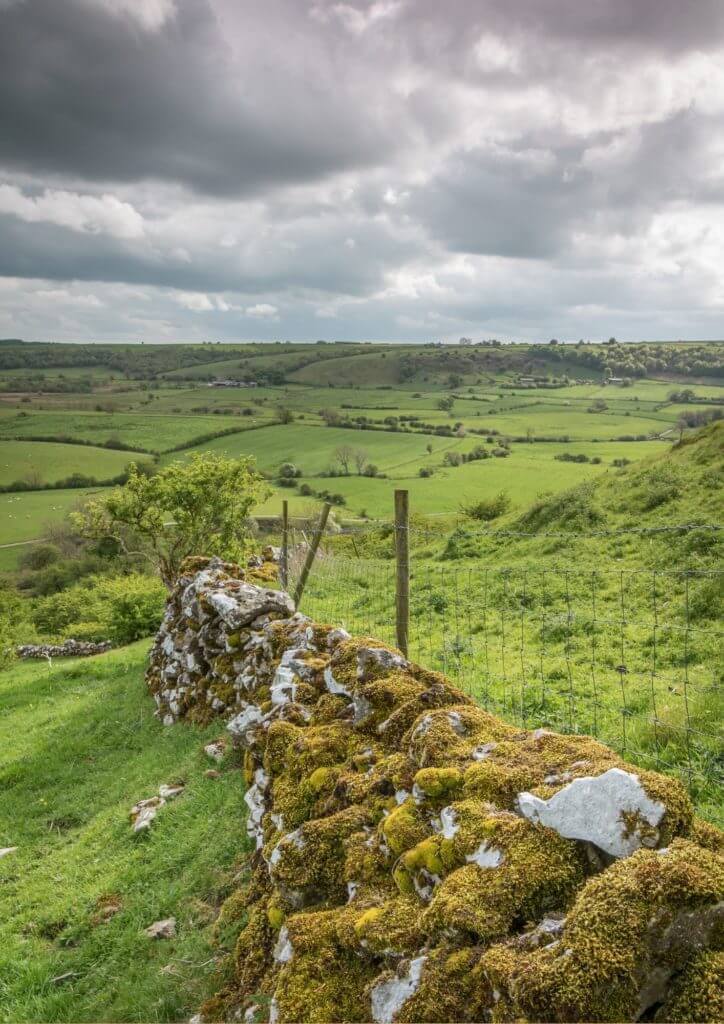 There are a number of visitors centres to stop by, in which you can find maps of the varying trails and historical landmarks, as well as gather more information about the history of the park and how it's come to be considered one of England's very best. From the Bakewell Visitors Centre, to the Castleton and Upper Derwent centres in hope valley, you'll always have a place to turn to no matter what parts of the national park you're visiting.
You can read about some of the best days out in the Peak District here.
Kinder Scout and Mam Tor are some of the more popular spots for hiking in Edale, which can be discovered in the Peak District. It's difficult to name only a handful of spots to see the surrounding landscapes from, given that they all have their draws. No matter your personal choice, however you'll find the many peaks of the well-named Peak District to be unforgettable.
---
9. South Downs National Park
Featuring 1,627 square km of chalk hills and lush woodland, the South Downs is the freshest National Park you'll find in England, having only been open since 2011. The stretch of gorgeous landscapes carries on from Winchester in the west, to Eastbourne.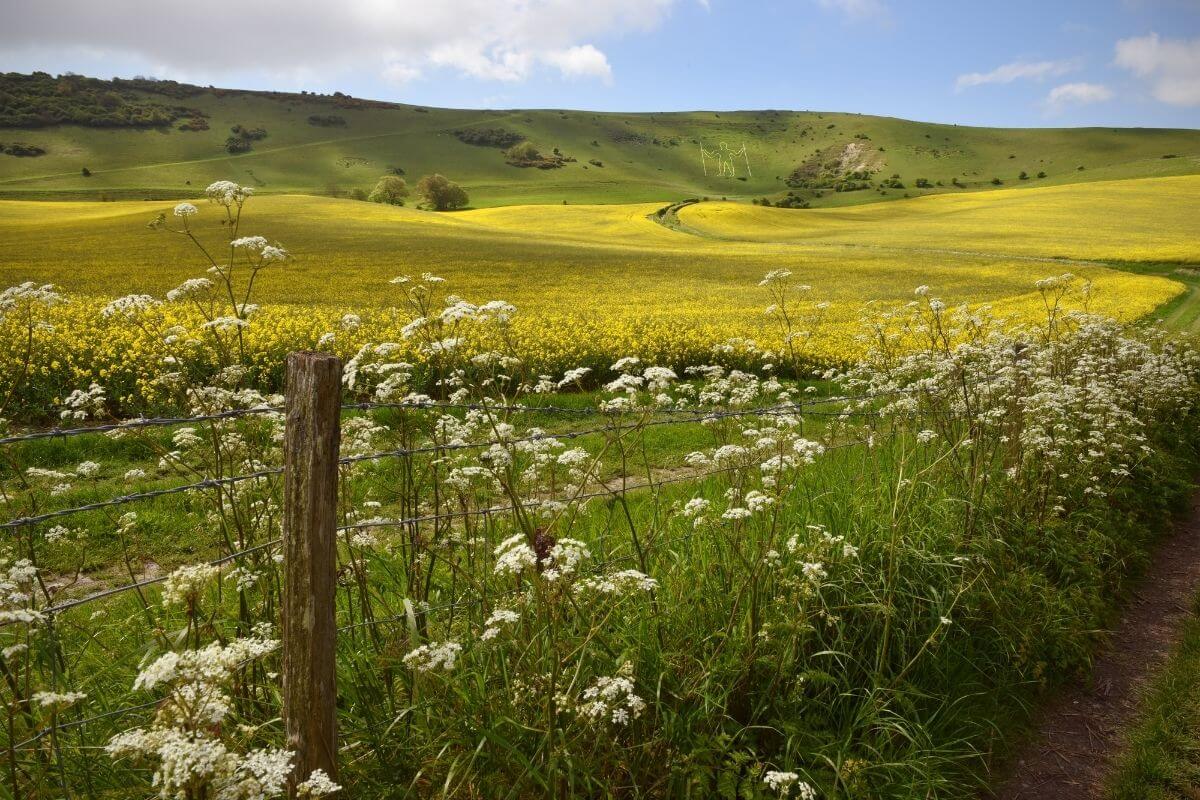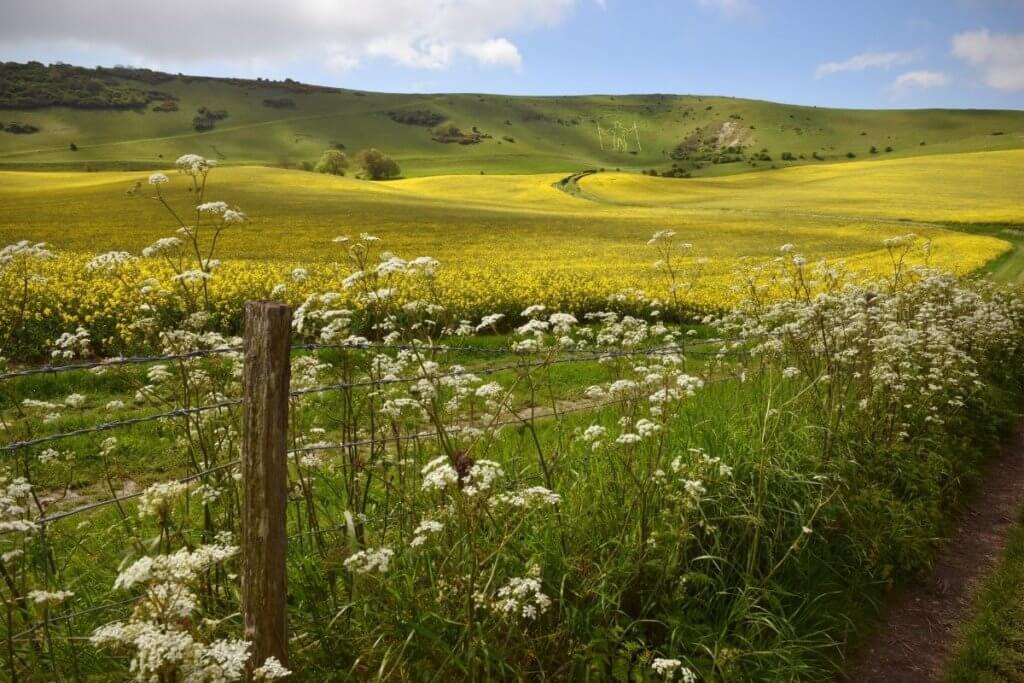 The wildlife in the South Downs National Park is a big draw, with some of the species only found in the National Park's area – such as the greater mouse-eared bat. Other rare species, like the Duke of Burgundy butterfly can also be seen here, with populations slowly recovering from a rather dramatic decline that had taken them over the previous years. Many more rare species can be seen along the ridgeline and trails that Virginia Woolf herself had written about rather romantically.
Woolf wasn't the only famous writer to have been inspired by the National Park's acclaimed beauty. It was nearby, in the Sussex village of Felpham that the world-renowned poet William Blake had written about 'England's pleasant pastures' and 'mountains green' in his poem 'Jerusalem,' stirred by the sights of the South Downs area.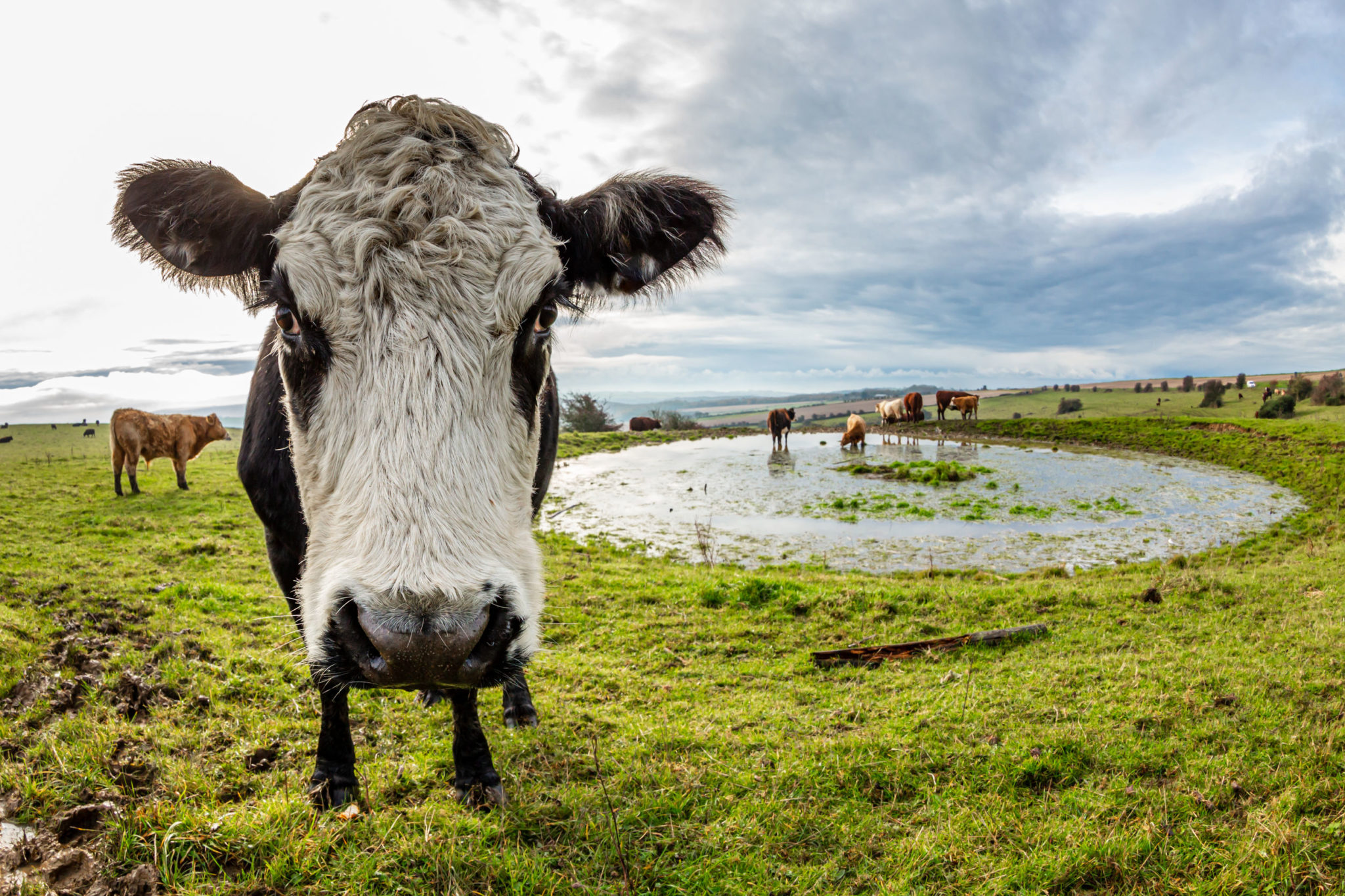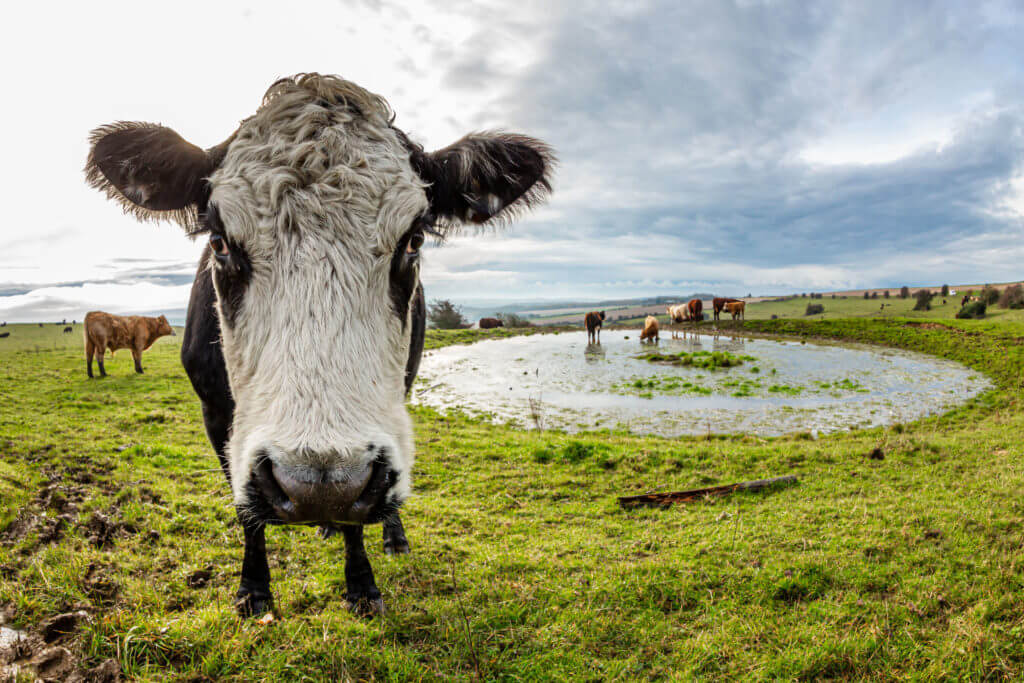 The South Downs Way is the trail to go by, for those looking to get their full experience worth on a hike. It was known to be first bridleway National Trail in England, and to this day is the only National Trail to be found lying entirely in a National Park. The South Downs Way is 160 km long, so for those planning to face it – it may take a number of days, depending on your pace, with camping potential along the way. Read our top tips for walking the South Downs Way here.
This is the National Park for you if you want to combine England's stunning coastline with inland hiking or cycling too.
---
10. Yorkshire Dales National Park
Another National Park in beautiful Yorkshire, in Northern England, is the National Park where the scenery and gorgeous protected areas range from moors, the valleys, to green hills and cultured villages just bustling with friendly people.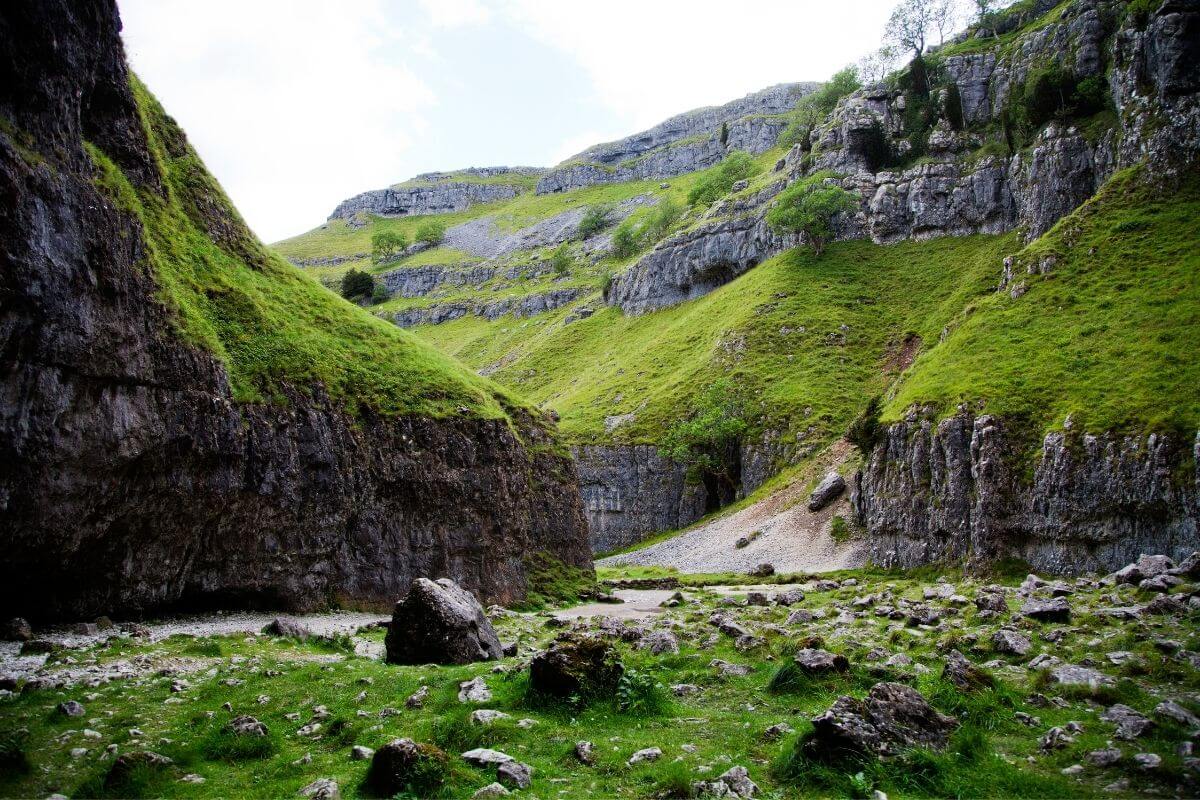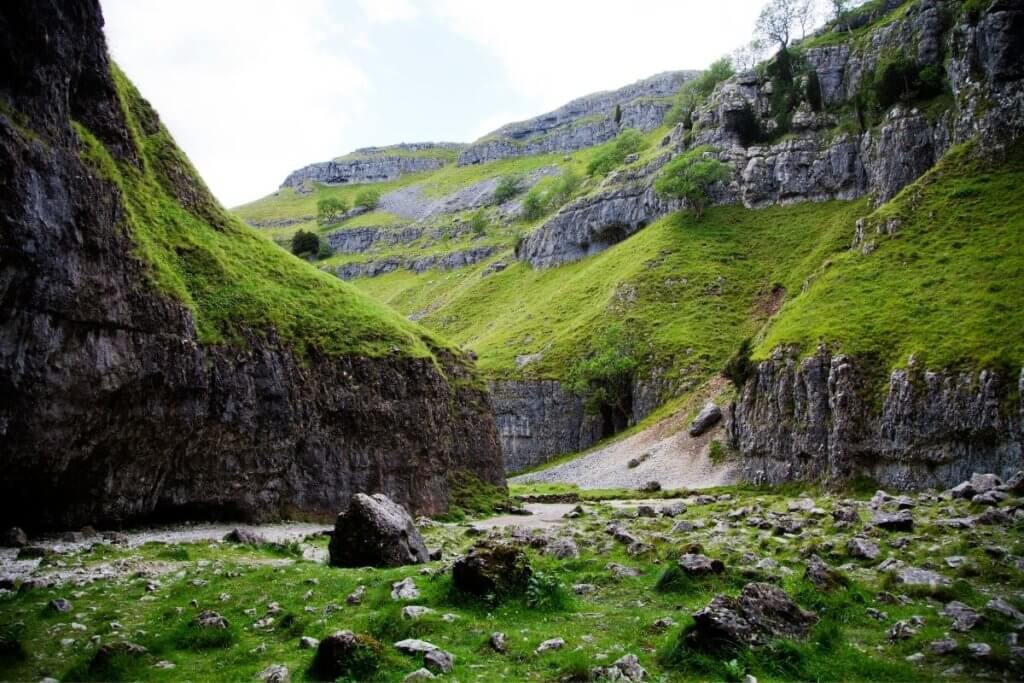 Plenty of England's past can be explored here, such as the ancient ruins of a 12th-century monastery at the Bolton Abbey Estate, on the River Wharfe. This is only, however, a small piece of the countryside's vast and rich cultural heritage.
At the edge of the Dales, you'll find Kirkby Lonsdale, a modern village with a very old feel to it. It features plenty of stone cottages as well as classic English pubs in the Yorkshire Dales, though there are plenty of other villages in the Yorkshire Dales that may also demand your attention as an interested traveller looking for culture and beauty!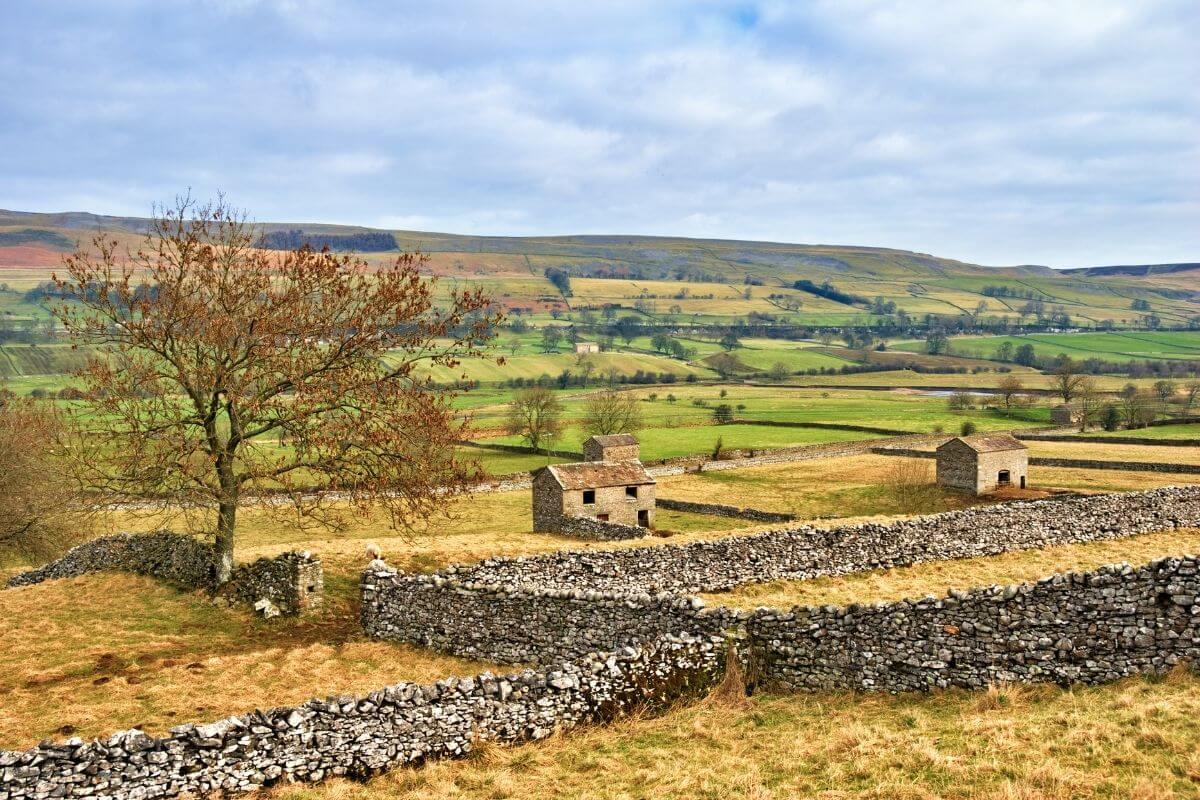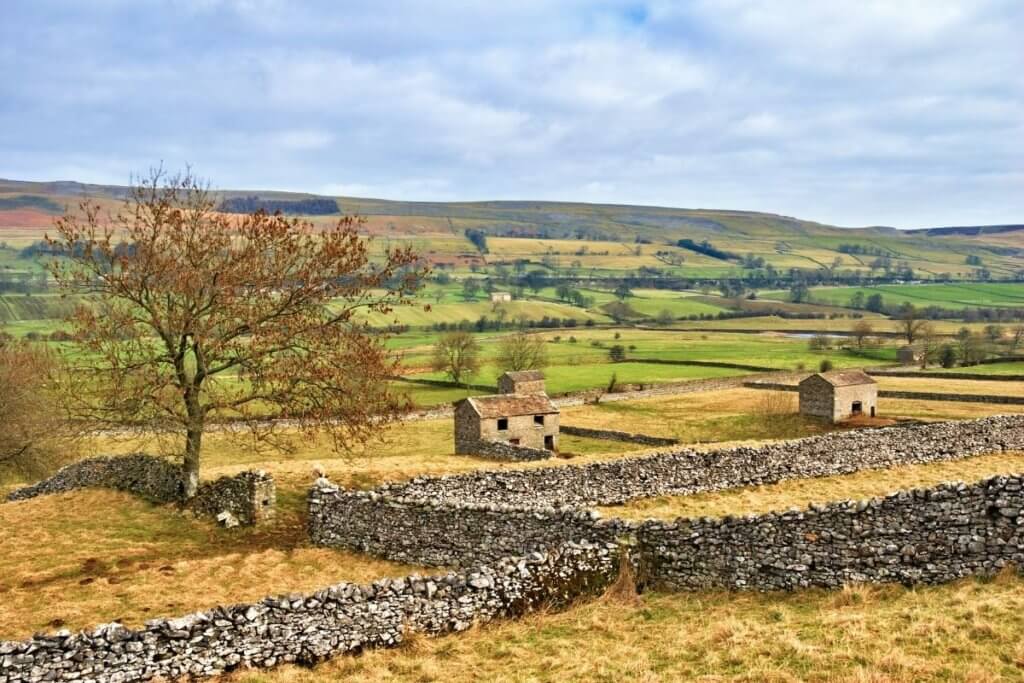 The Yorkshire Dales National Park, like many others, also features plenty of great places to walk. Whether it's a calm stroll by a babbling riverside, or a proper hike through the Dales sweeping moorlands, you have plenty of options on the table. The shorter walks tend to be based around village centres, which gives you the mixed opportunity of mixing up the nature and culture exploration during a visit. Guided walks are also available for those who hope to hear more interesting facts and information about the trails they walk along, and the natural sights along the ways.
There are some peaks to conquer in the Yorkshire Dales National Park, especially for the more dedicated hikers, such as the famed Three Peaks, which can be completed any day of the year. The peaks are Pen-y-ghent, Ingleborough and Whernside, and the three are among the best-known hills in all of the Yorkshire Dales.
---
National Parks in England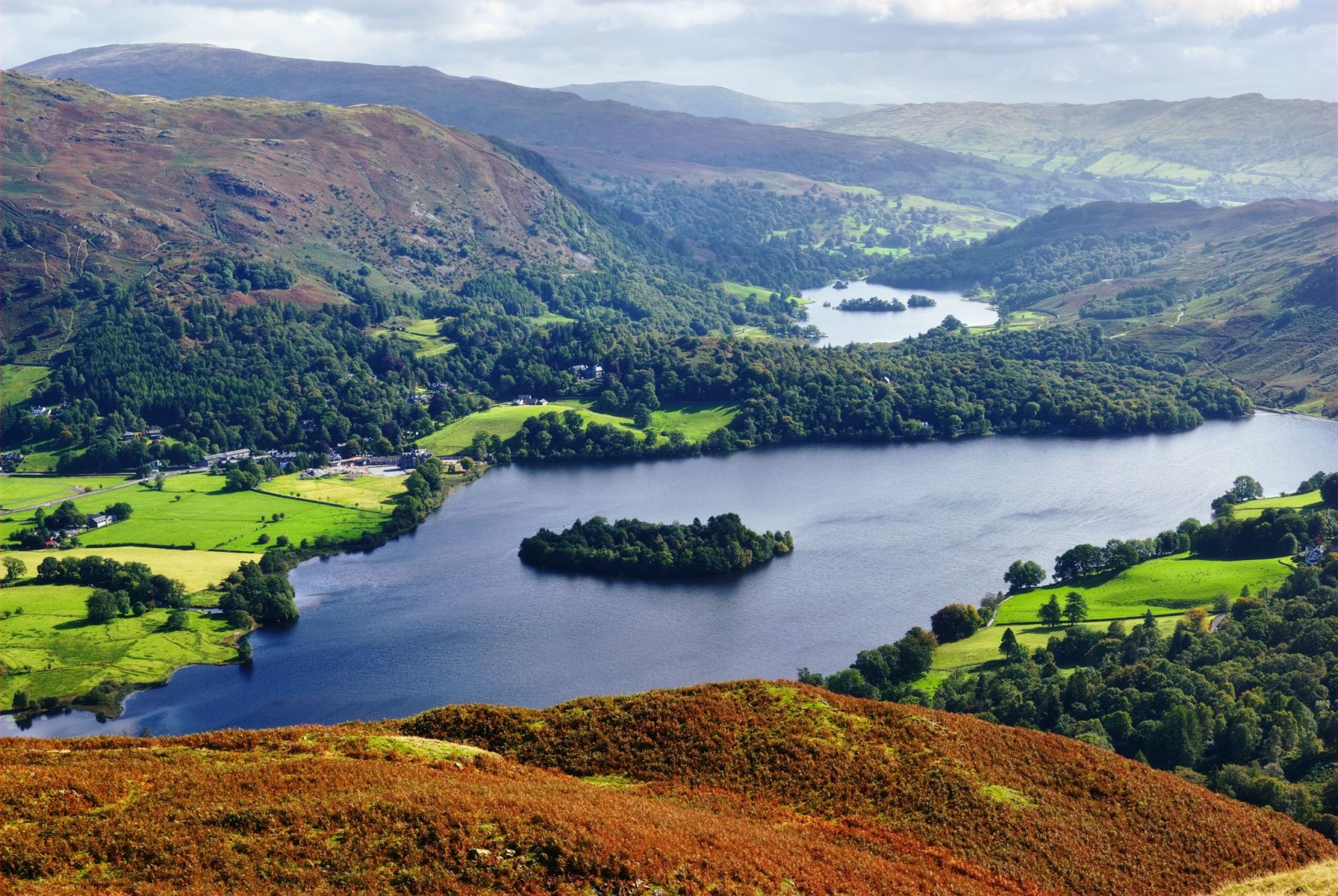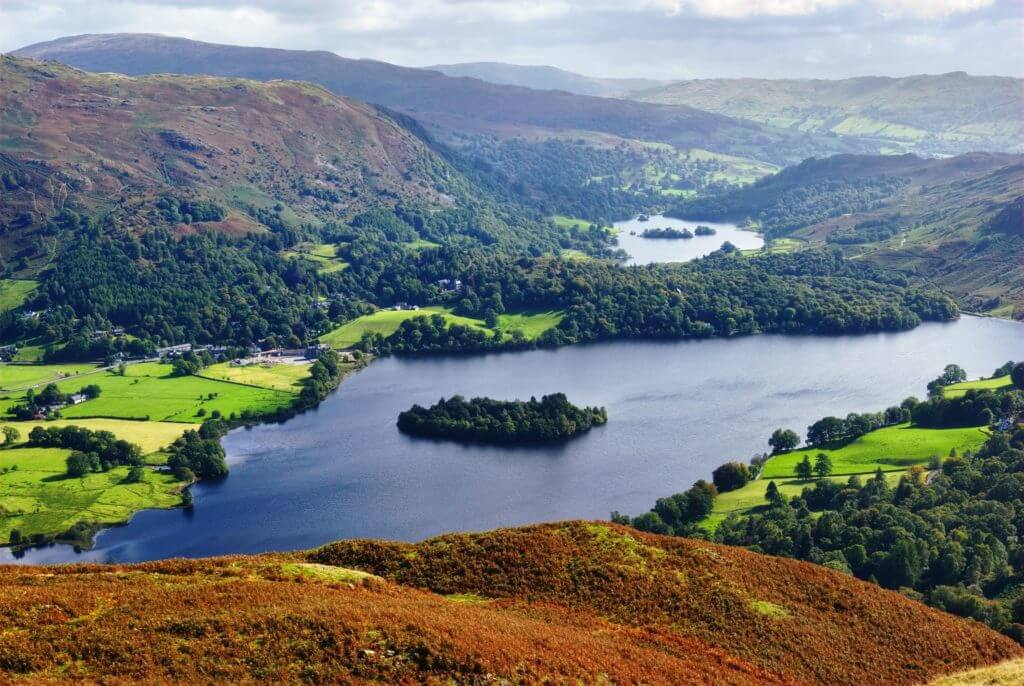 Though there may only be ten national parks in all of England, they're all rather large and memorable in their own right, each offering a unique experience that isn't likely to leave you for the rest of your life. They're places to make memories, and in which to really get in touch with nature. No matter which you visit, be it one or all of them, you're sure to have an unforgettable experience that leaves you craving to visit another one!
---
Quick list of National Parks in England
1. Broads National Park
2. Dartmoor National Park
3. Exmoor National Park
4. Lake District National Park
5. New Forest National Park
6. Northumberland National Park
7. North York Moors National Park
8. Peak District National Park
9. South Downs National Park
10. Yorkshire Dales National Park
---