I love paddleboarding in Somerset! I live in the county and have firmly caught the paddleboarding bug so let me take you through some of my favourite spots to paddle in Somerset.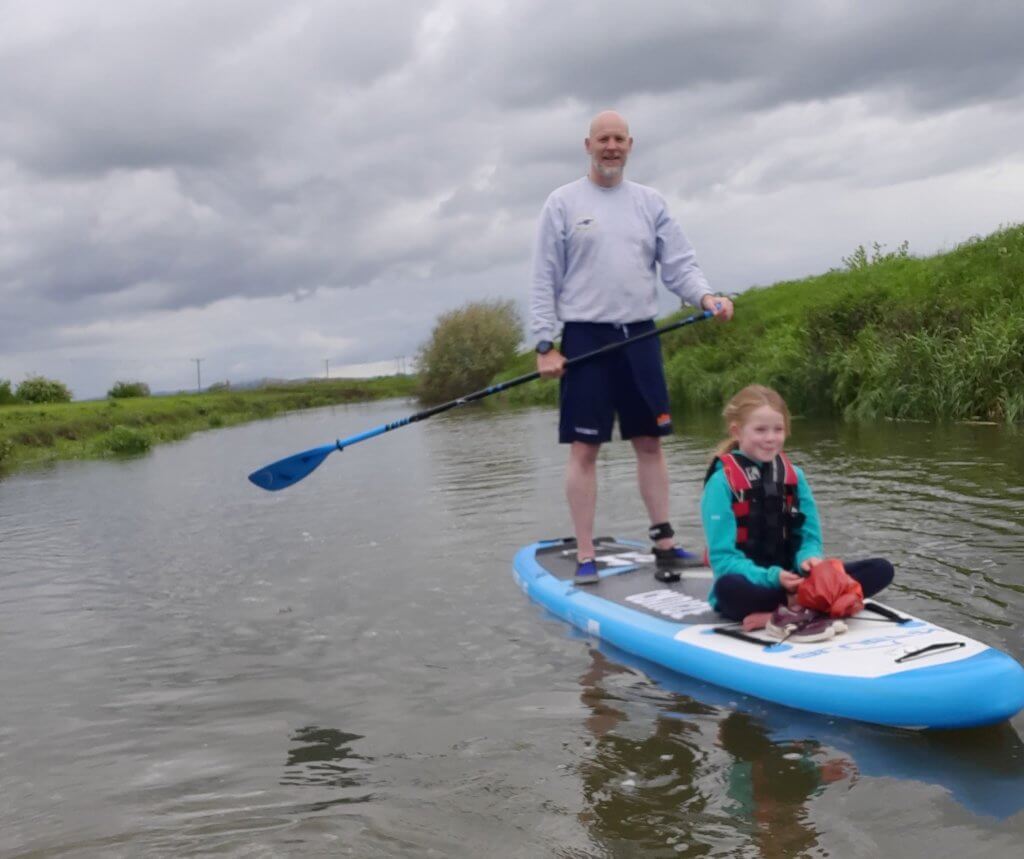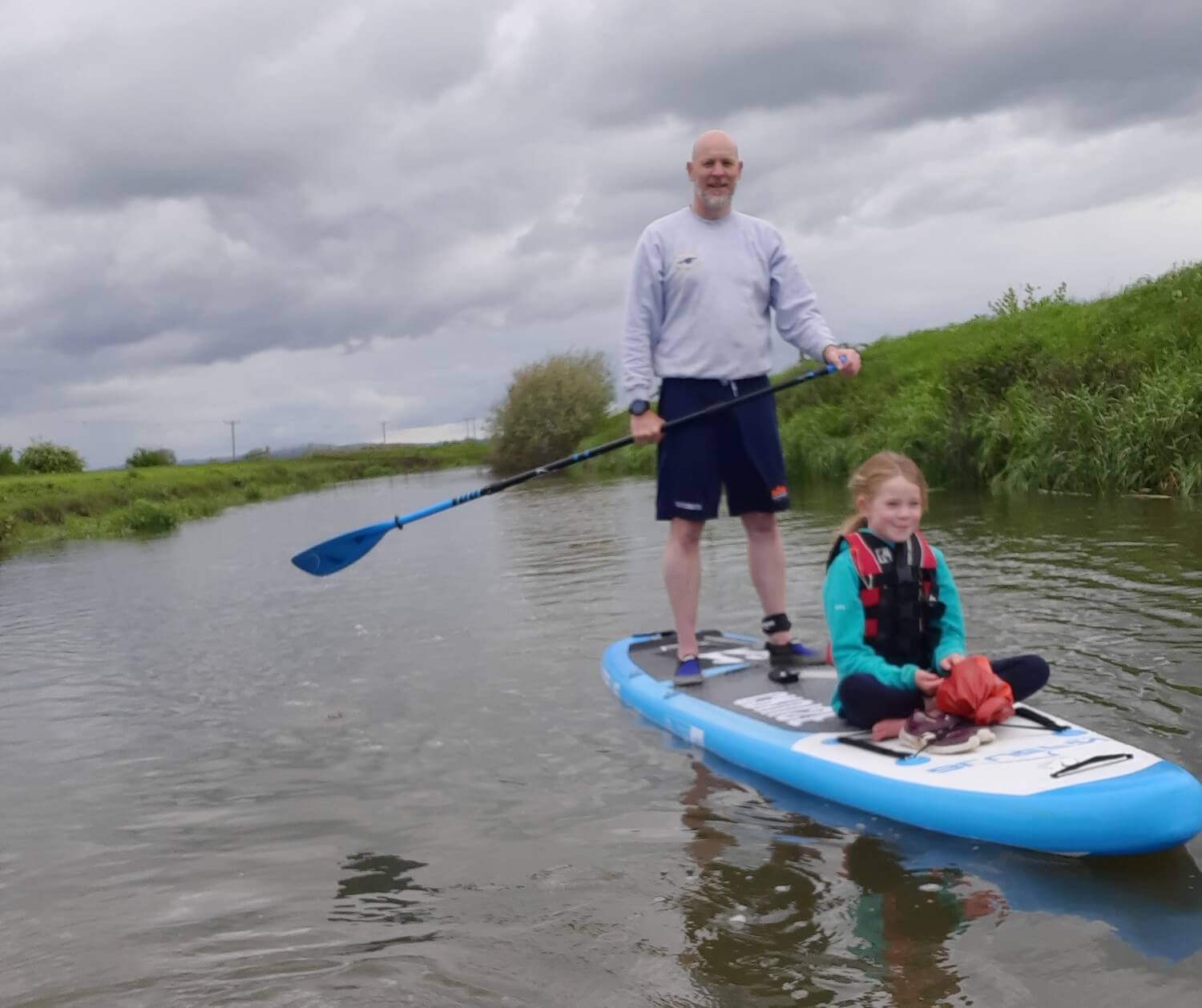 With rivers, canals and coast, there's no shortage of waterways to choose from if you want to go paddleboarding in Somerset. Most of them are suitable for beginners, and families. My paddleboard buddies are often my children, so that means I usually need to choose places with toilets and cafés nearby.
Thankfully, there are lots of options and as popularity grows, more choice all the time. Here's my shortlist for the best places for paddleboarding in Somerset.
---
Best Places to Go Paddleboarding in Somerset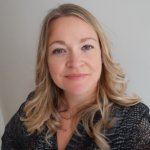 Rowen Campbell
Copywriter specialising in photography, the arts and lifestyle.
Rowen Campbell is a marketing manager and copywriter with experience across many sectors.  She loves to tell a story and when she's not writing, you'll find her outside on an adventure, or curled up somewhere with a good book.
---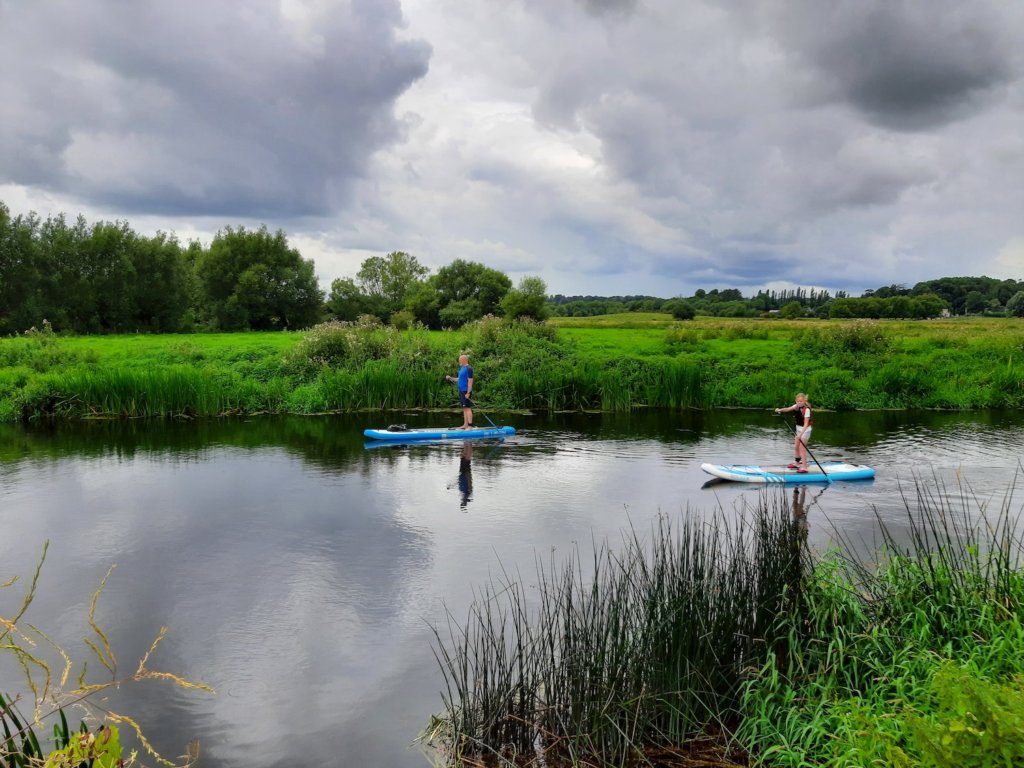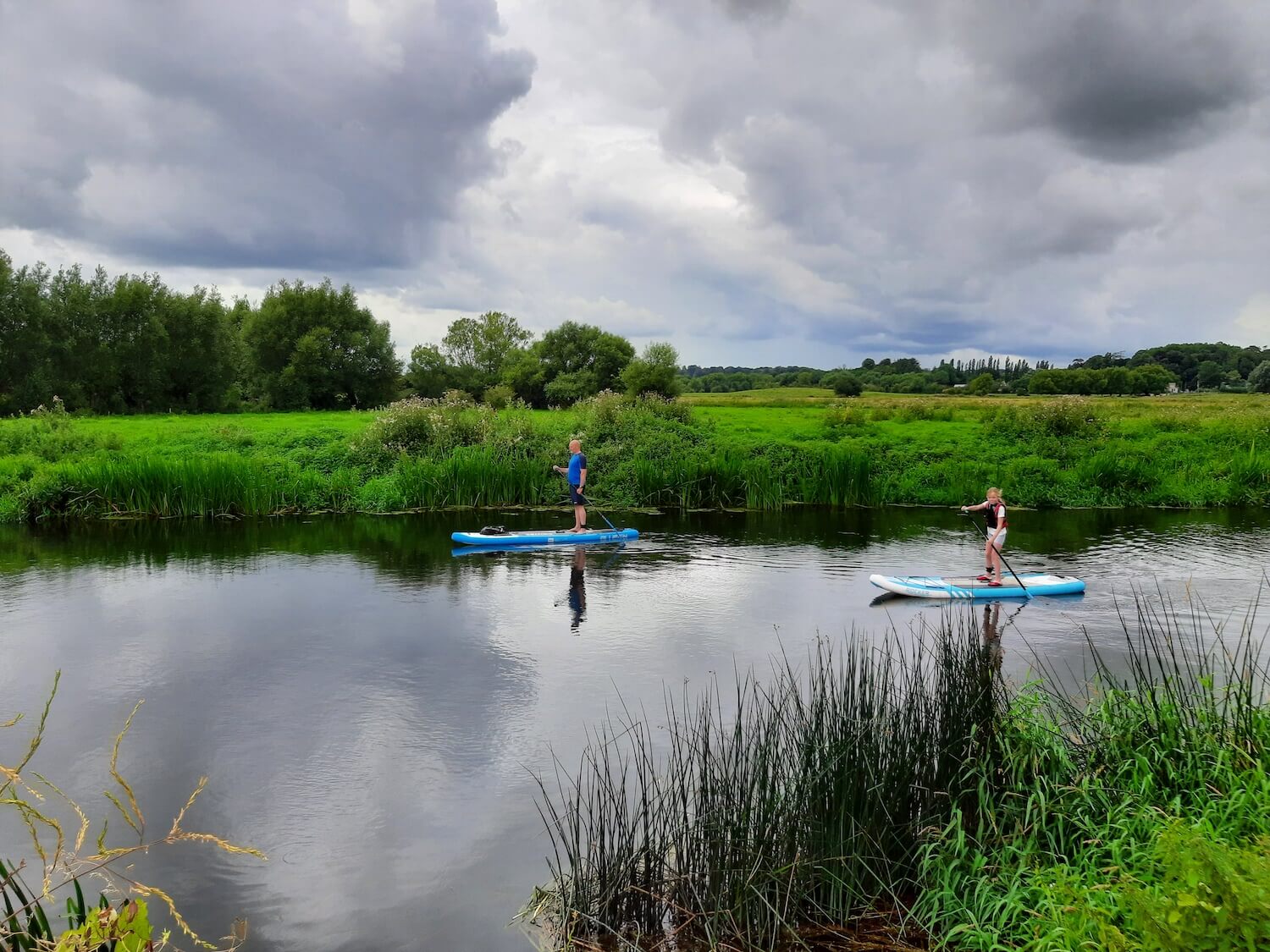 1. Paddleboarding Somerset on the River Parrett at Langport
The Parrett is currently my favourite place to paddle in Somerset. They've invested a lot of money in making it much more user friendly so there are lots of floating pontoons in the summer months which do make life a lot easier for getting on and off the water! There's a big car park in the centre of Langport with easy access to the river bank over a short stretch of grass. That also has shops and public toilets nearby.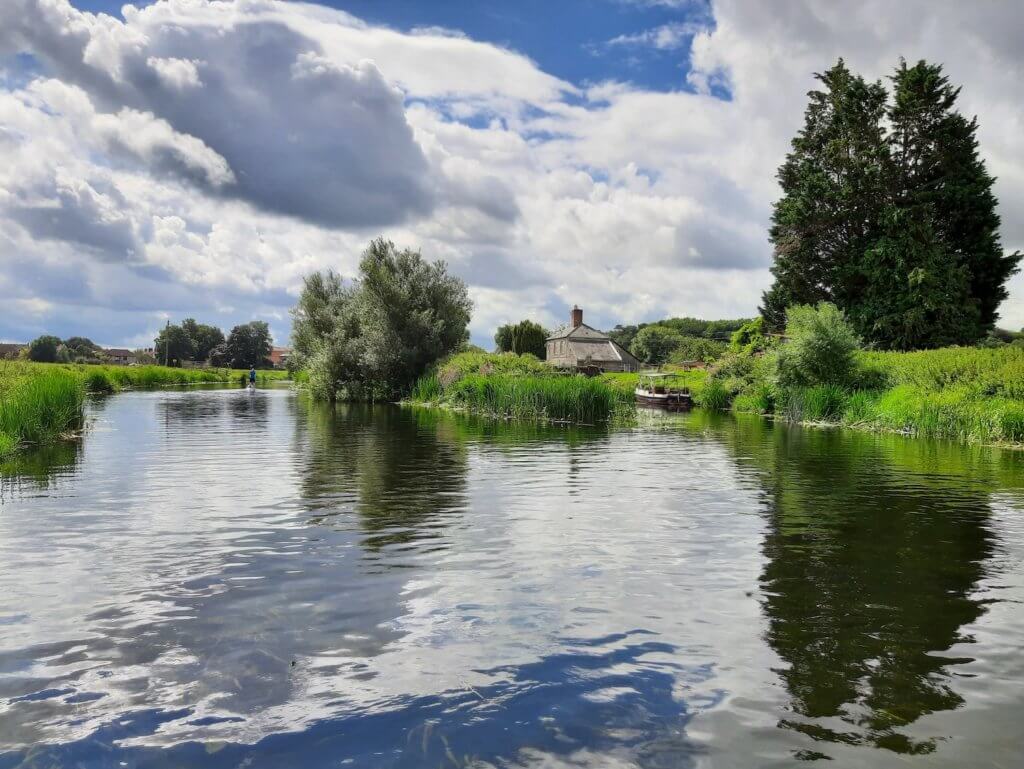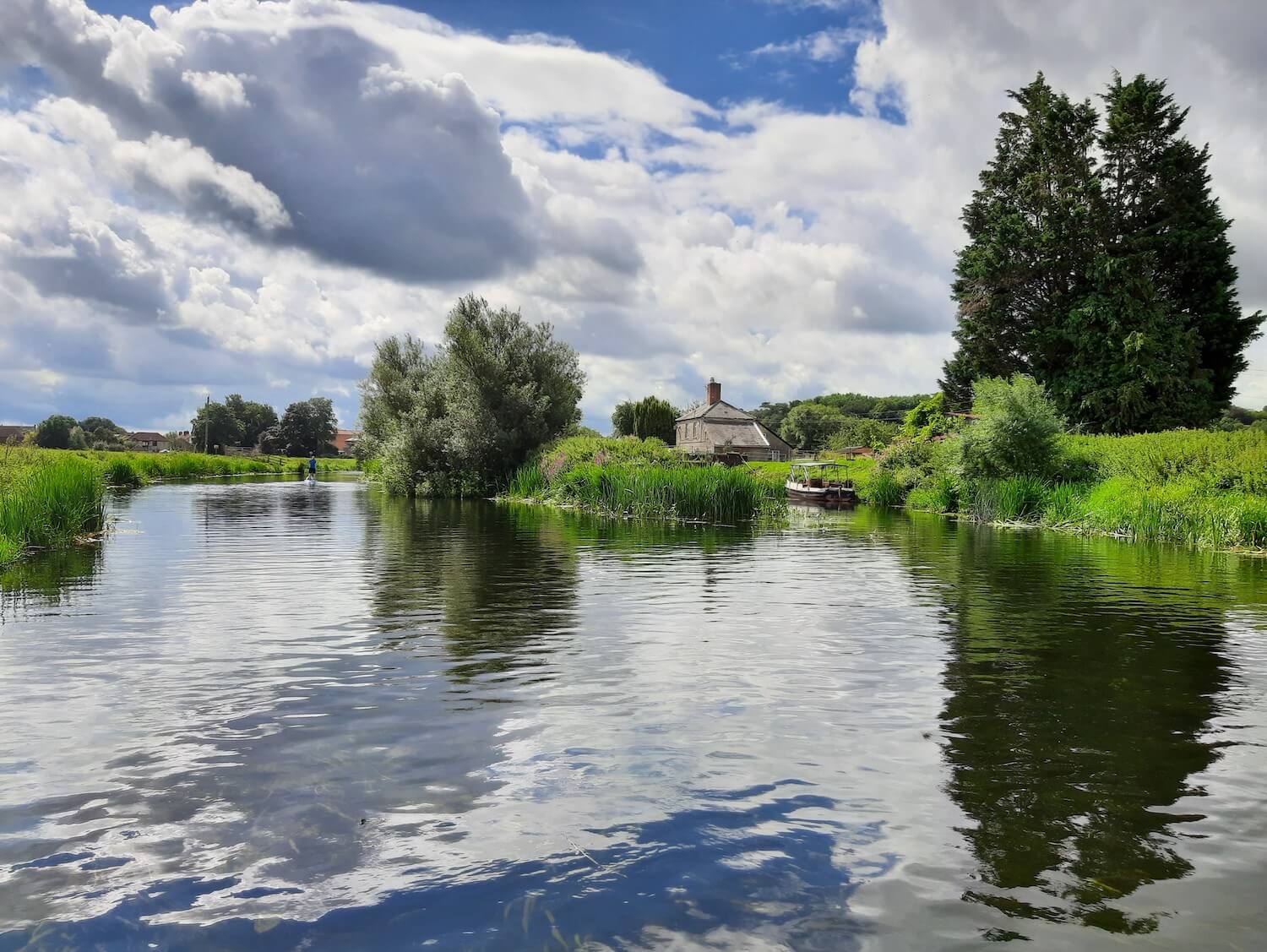 Personally, I prefer launching from Black Bridge car park just a little out of town at Huish Episcopi. There's plenty of space to inflate your board, and even in the low season when the floating pontoons aren't there, there's a slipway into the river. Once you're on the water, head north back towards Langport, or south towards Muchelney.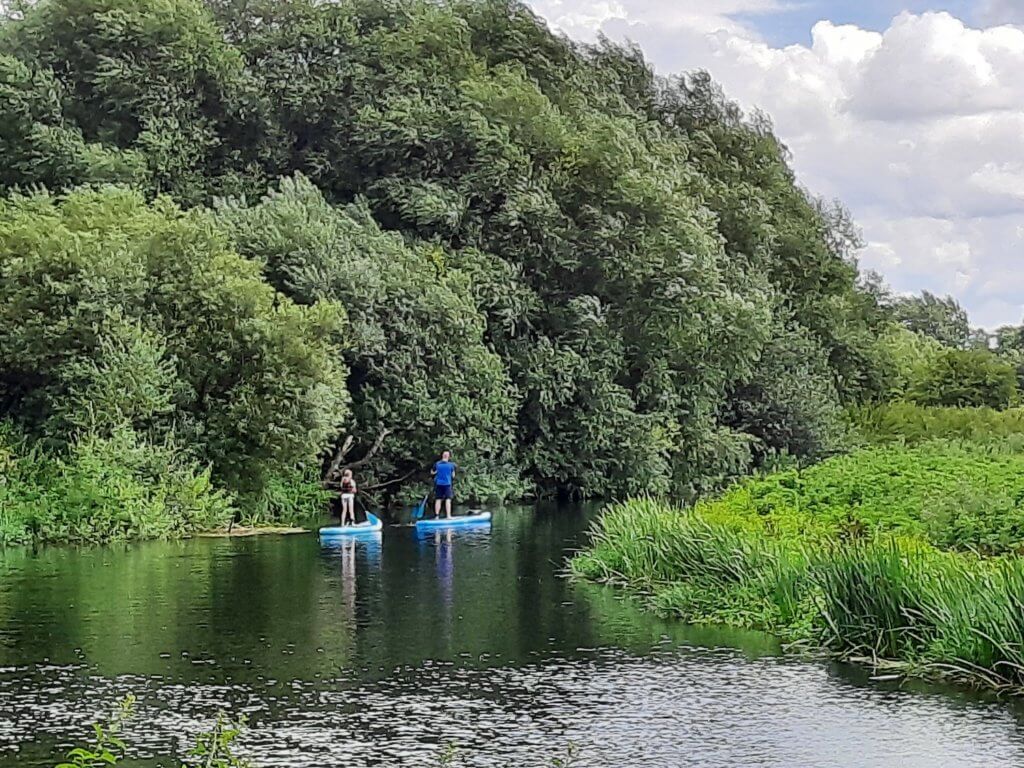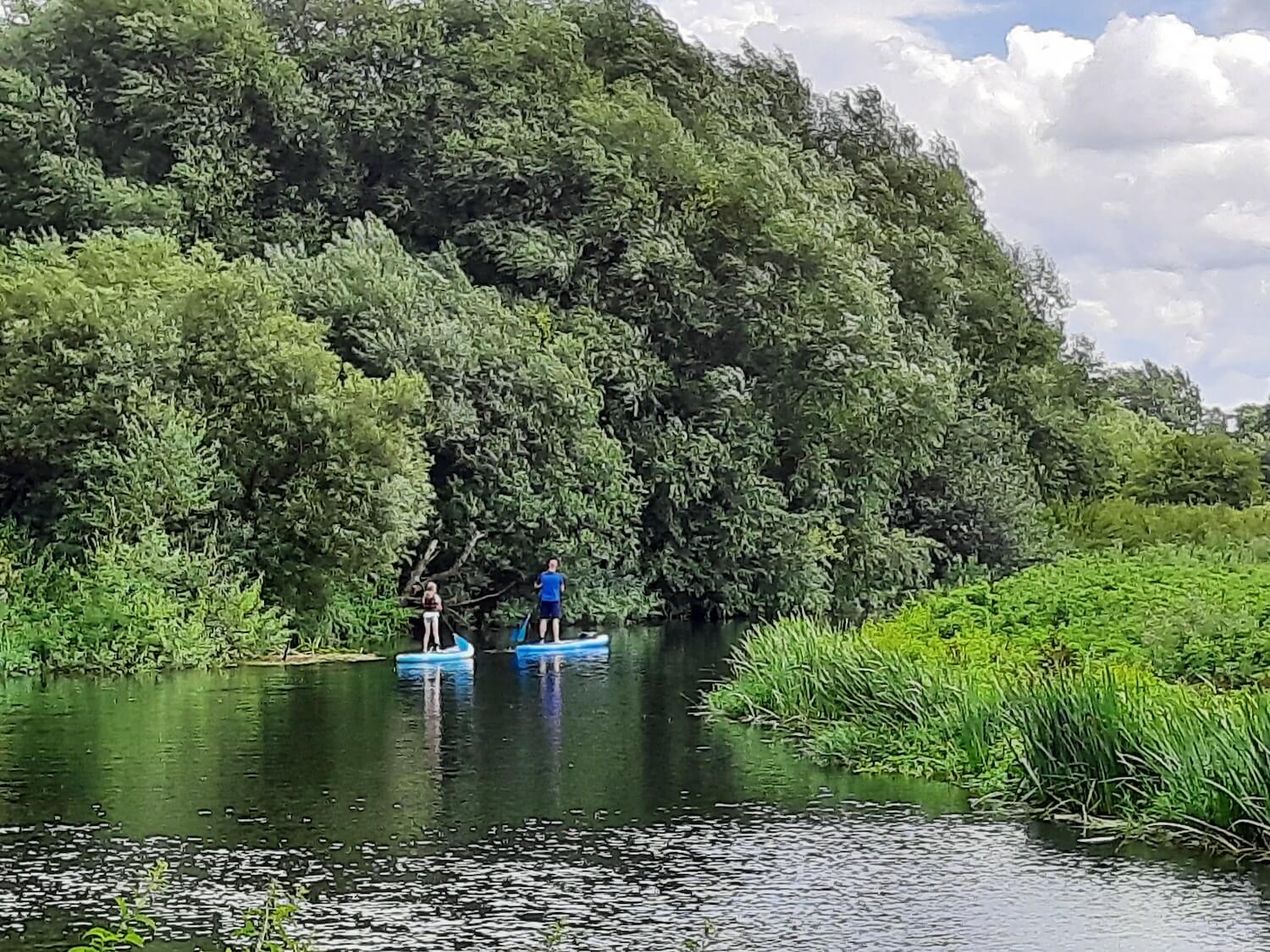 Do check weather and tide times before you decide which way you're going to go. Paddling against the tide is hard work. Your kids may remind you of that fact every time you go out if you get it wrong and were, for example, paddling with everything you had, only to stay stationary to the point where you got so tired you nearly asked for a tow.
As if that would happen!
It's one of the most beautiful places to go paddleboarding in England.
2. Somerset Paddleboarding on the Bridgwater & Taunton Canal at Maunsel Lock
We love the canal for paddle boarding in Somerset!
We've taken beginners and even first timers paddleboarding on the canal and it's perfect for newbies. If you're looking for a pretty, easy paddle, this is it. The water is lovely and calm, and whichever side of the lock you choose to get in, there's lots to see. There's a path that runs alongside the canal, so non-paddling friends can accompany you. For the landlubbers, there's a scale model of the solar system along the path to keep them interested while paddleboarders look at the wildlife (you'll get up close and personal with swans for sure!) or absorb some history looking at the World War II pillboxes.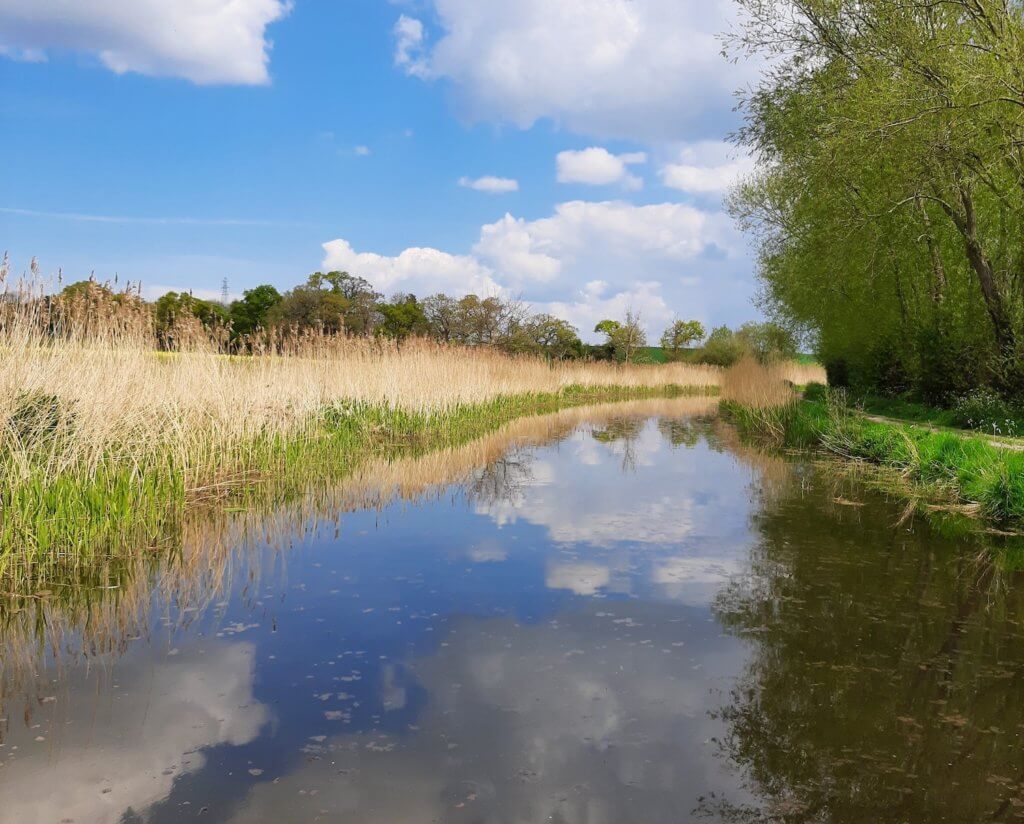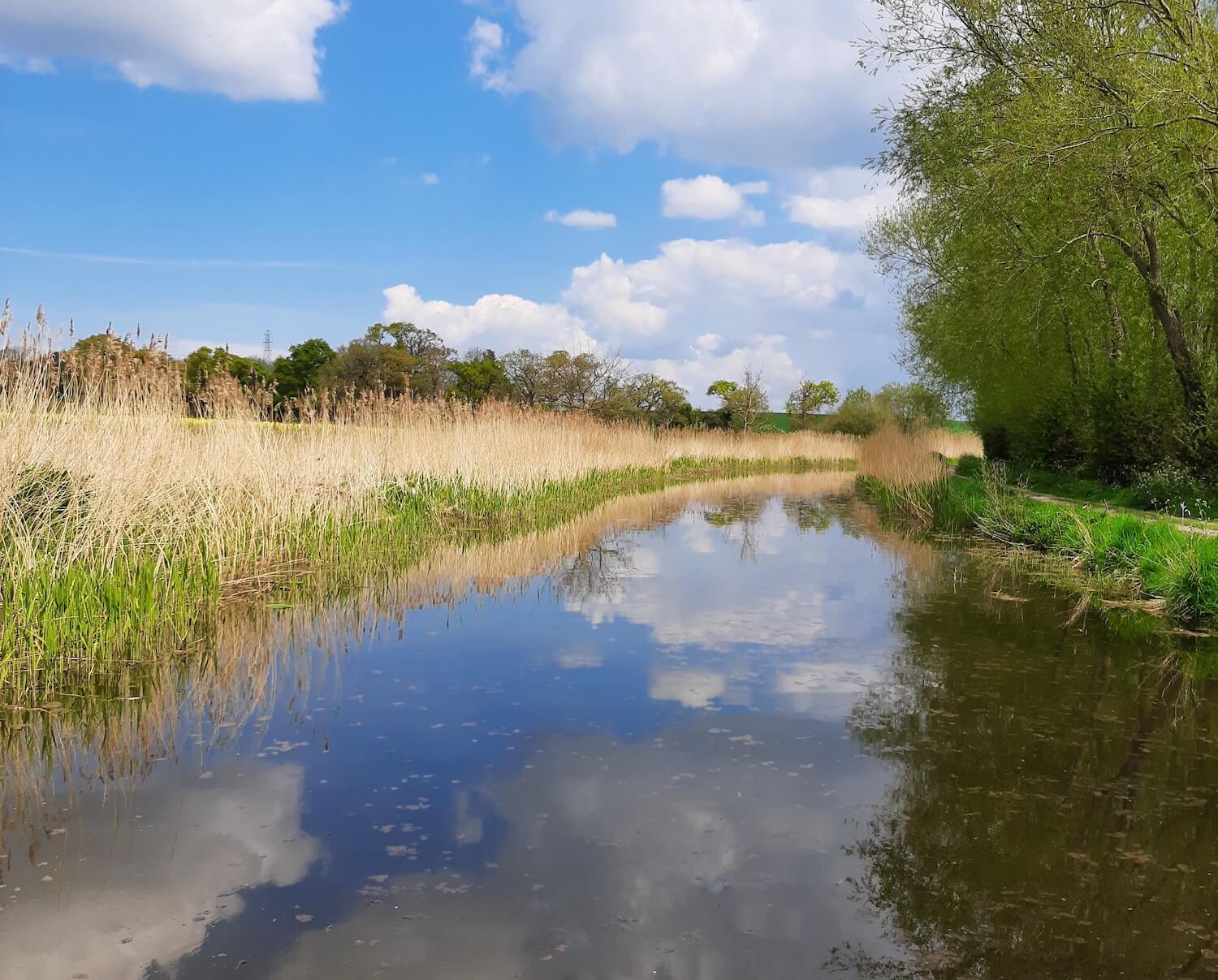 Maunsel Lock is really easy to get to, just a short drive off the A361 Taunton to Glastonbury Road, and it's signposted from West Lyng. There's a shaded car park by the lock, or if that's full, there's often an overflow car park in the field opposite the Somerset Boat Centre, but that is further to carry your board.
Maunsel Lock Tearooms offer the perfect post-paddle nibble, and the cakes are out of this world! I figure you've earned a big slice after expending all that energy, right?
3. Paddleboarding Somerset on the River Yeo at Congresbury
This is a very pleasant little paddle, also great for beginners paddleboarding in Somerset. After I'd tried SUP for the first time on holiday and immediately got the bug, this is the next place I went paddleboarding so it will always have a special place in my heart.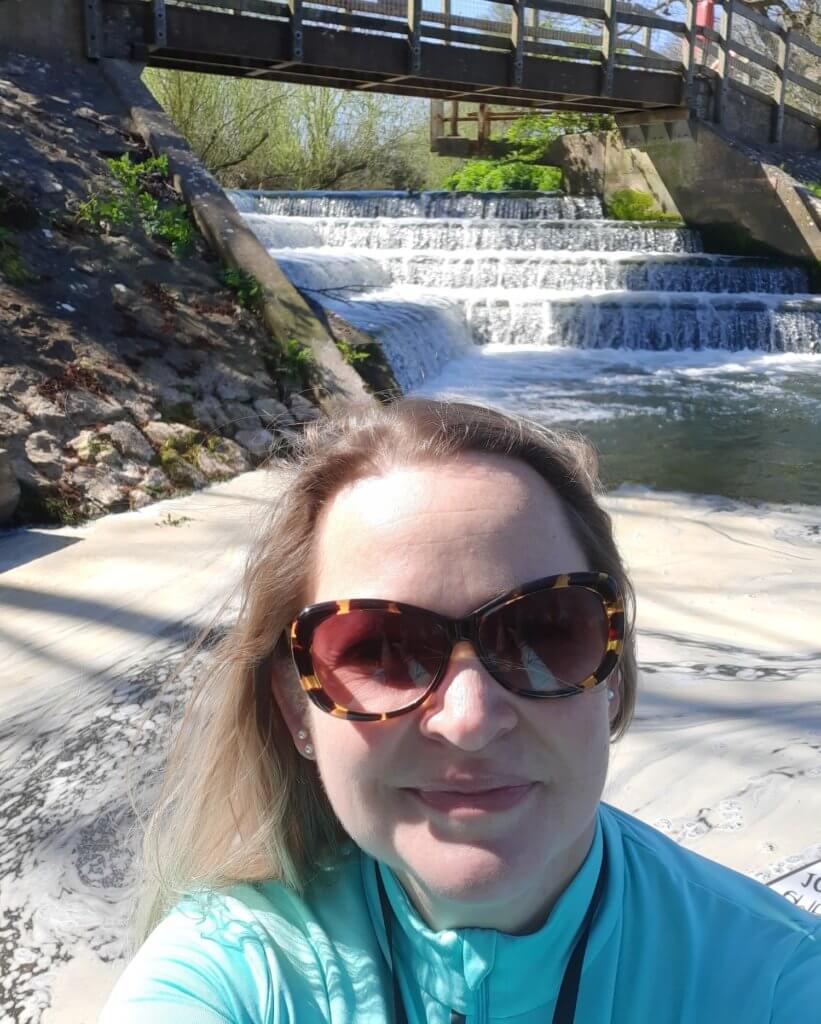 We launch from Millennium Green and head east on a gentle paddle to the weir, or heading west you can go much further, heading out towards the coast. Do check the tides though because getting stuck in the mud is a thing in this part of England!
I also recommend getting to the car park early as it's not huge and this is a popular place for walkers, too. The weir is a lovely spot to stop for a drink on board before heading back. It's also nice and wide so we often have a bit of a play around, try new tricks, without fear of knocking someone else off their board.
The Congresbury Arms is the other side of the river from Millennium Green if you need a decent meal after your paddle but do note the restaurant is closed on Mondays and Tuesdays.
READ MORE: Where to Paddle Board in Essex
4. Somerset Paddle boarding on King's Sedgemoor Drain at Chedzoy
King's Sedgemoor Drain is a good spot to go to 'travel', if you're after a paddle to make some distance and cover a few quick kilometres. It's a long, straight paddle, good for burning some calories. There's parking at Ward Lane just on the water, with space to get your board ready. Cross over the road bridge and turn left to cut down through the trees. It's nice and flat to launch there. Heading back under the bridge towards Bridgwater, you can paddle under the M5 as far as the sluice the other side.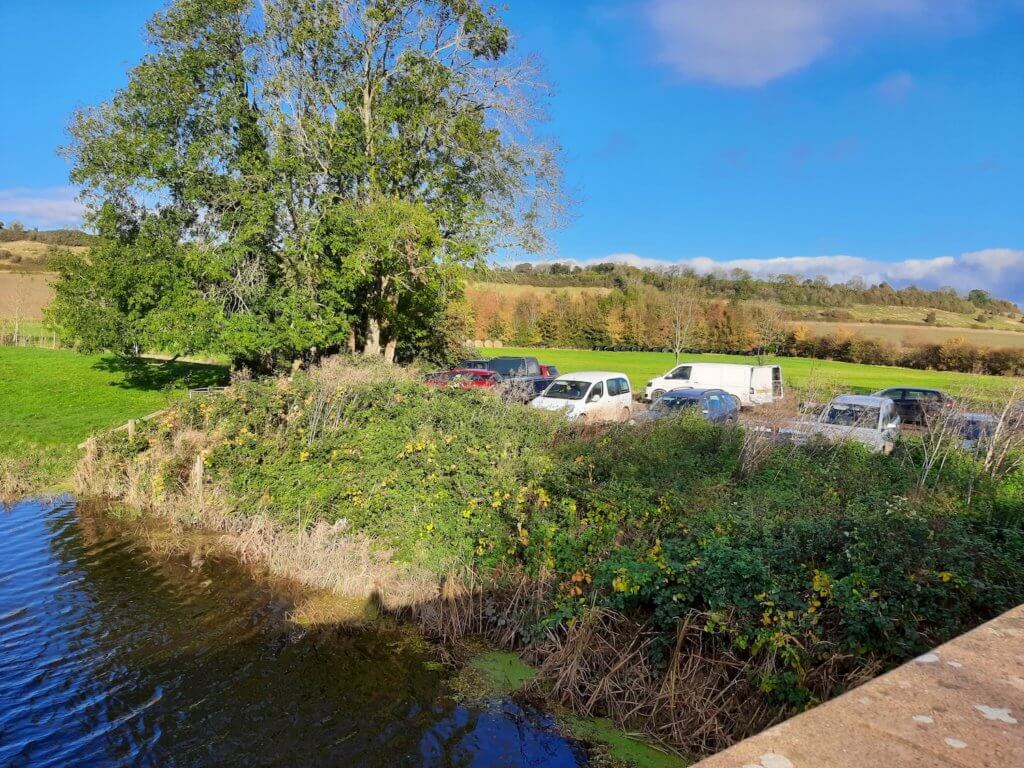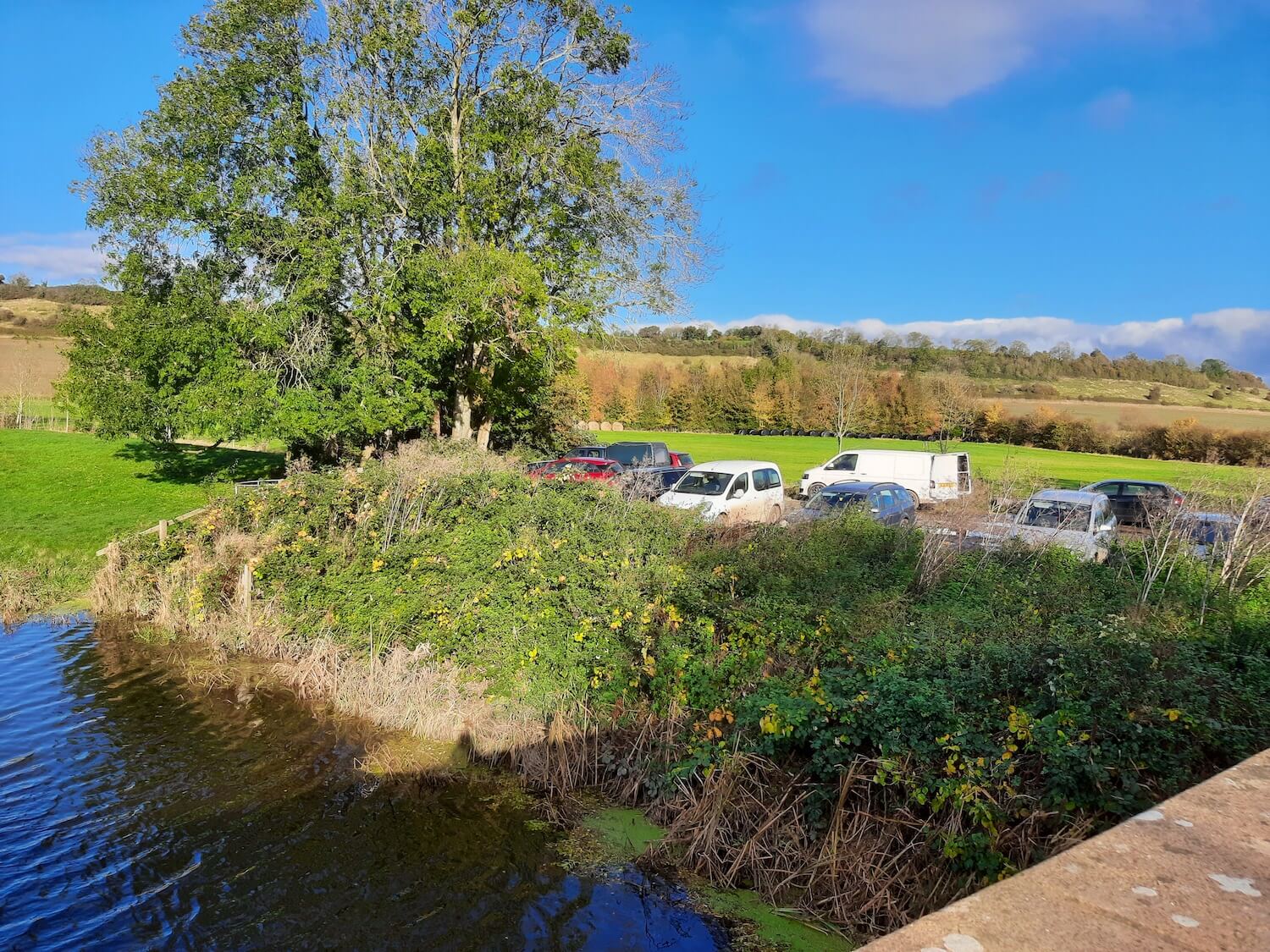 KSD is a good paddle in Somerset but just be aware that there are no facilities at the car park so you might not want to be out too long. Chedzoy isn't a big place either so stopping in Bridgwater is probably your best bet.
Some of the local paddleboarding groups rate King's Sedgemoor Drain for a sunset paddleboard in Somerset. I've not done it yet, but out on the levels like that, I think you're guaranteed a pretty spectacular view. That's definitely on my SUP in Somerset To-Do List.
5. Paddleboarding Somerset on Wimbleball Lake, Exmoor
Wimbleball is great for beginners because it's nice and shallow by the shore, perfect for falling off or practising skills. Don't be tempted to try and touch the bottom further out though – it gets deep quickly!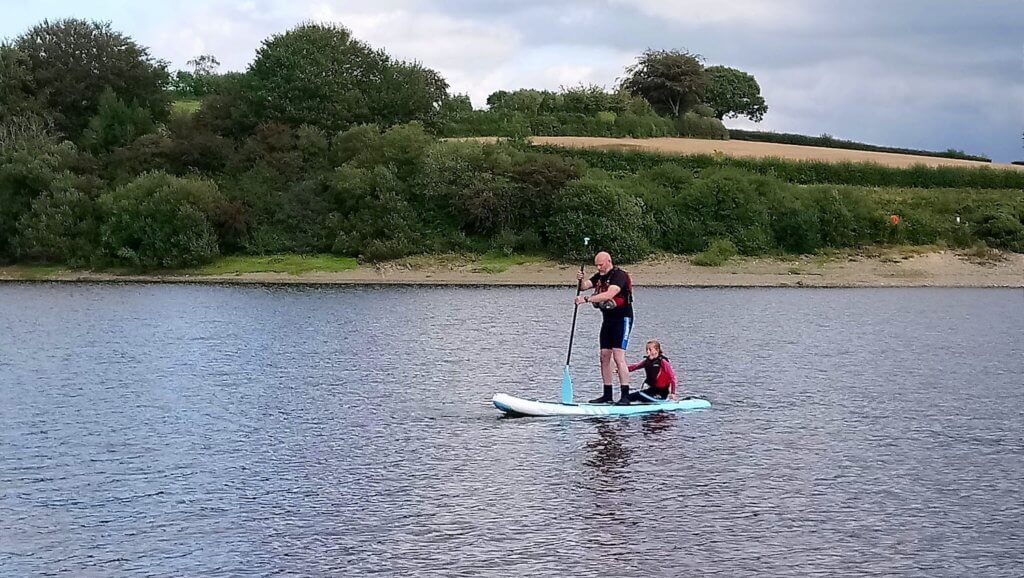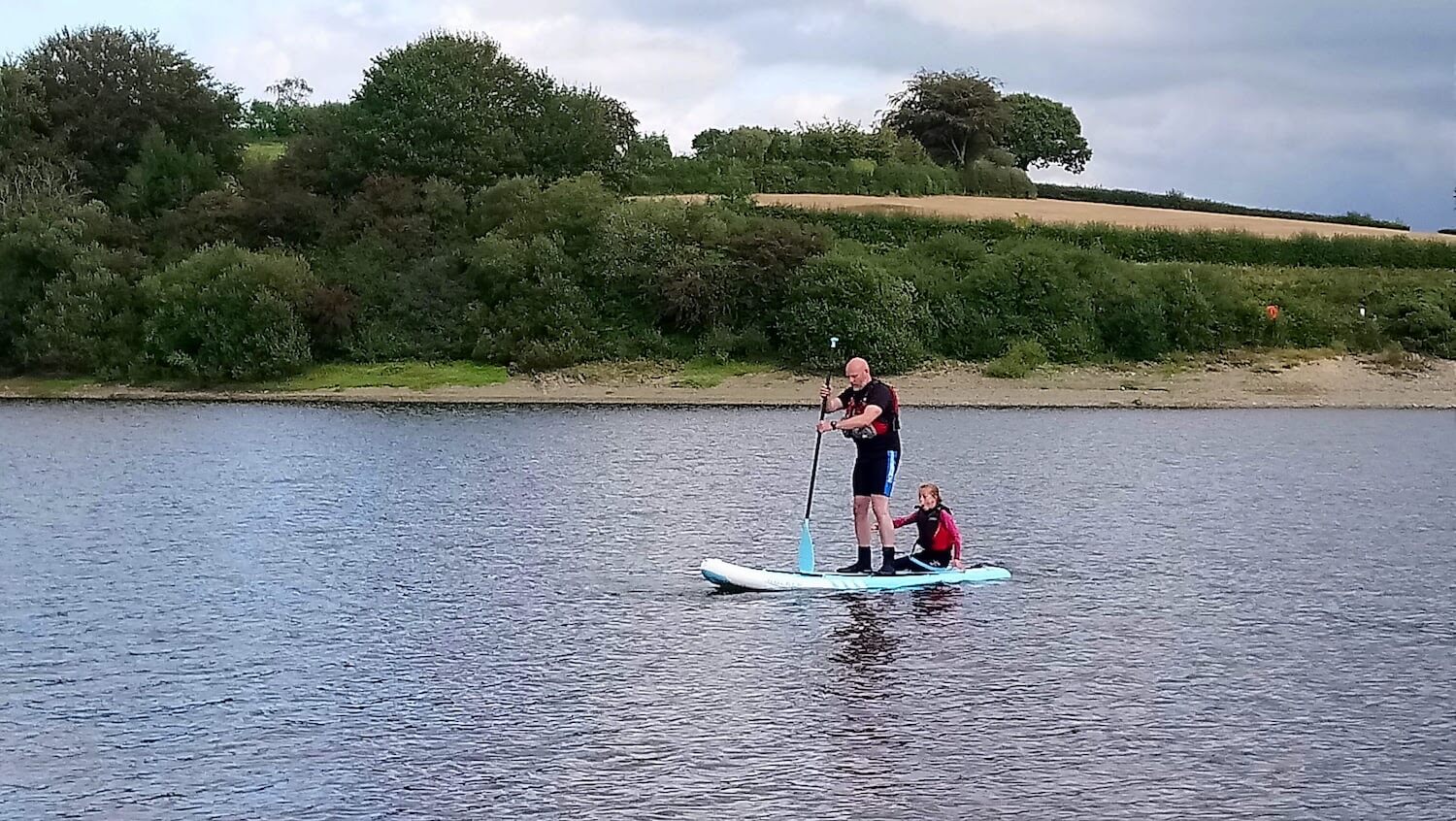 We really enjoy launching at Wimbleball because there's lots to see. Once you venture a bit away from the hustle and bustle of the main Activity Centre beach, there's a big old expanse of water out there and we've paddled for hours looking at birds. Pack a picnic because on a sunny day, there are lots of little bays to discover where you'll have the place to yourself and a chance to kick back and relax. There's loads to do in Exmoor for a great day out in Somerset.
Wimbleball Lake is owned and managed by the South West Lakes Trust, who do pitch it as a hotspot for wildlife. My children make enough noise to scare anything off, but I'm confident there is lots of birdlife to see!
The Trust offers SUP hire from £15 or self-launch fees of £8 per day. There's plenty of parking (it is a pay and display car park at £4 per day) as well as facilities like toilets and a café. You can even camp for the full outdoorsy experience paddleboarding in Somerset!
6. Somerset Paddleboarding on Clevedon Marine Lake
The 'lake' at Clevedon is like a giant infinity pool filled with tidal water from the sea. It's run by a charity and there's no official entry fee, rather a donation towards the upkeep and maintenance. Launching is really easy from concrete ramps at either end and it's really popular with swimmers so do look out for them. The lake is big enough for everyone and swimmers are asked to wear bright swim caps to make them easier to spot, but just in case, make sure everyone in your party can steer their board well before you launch.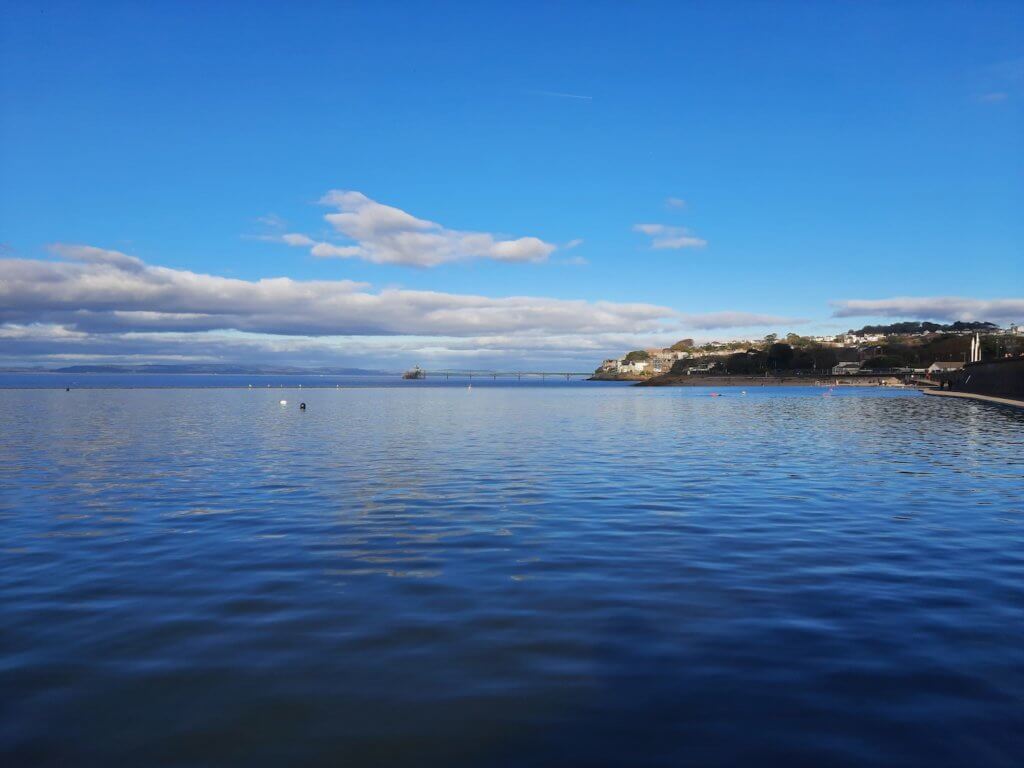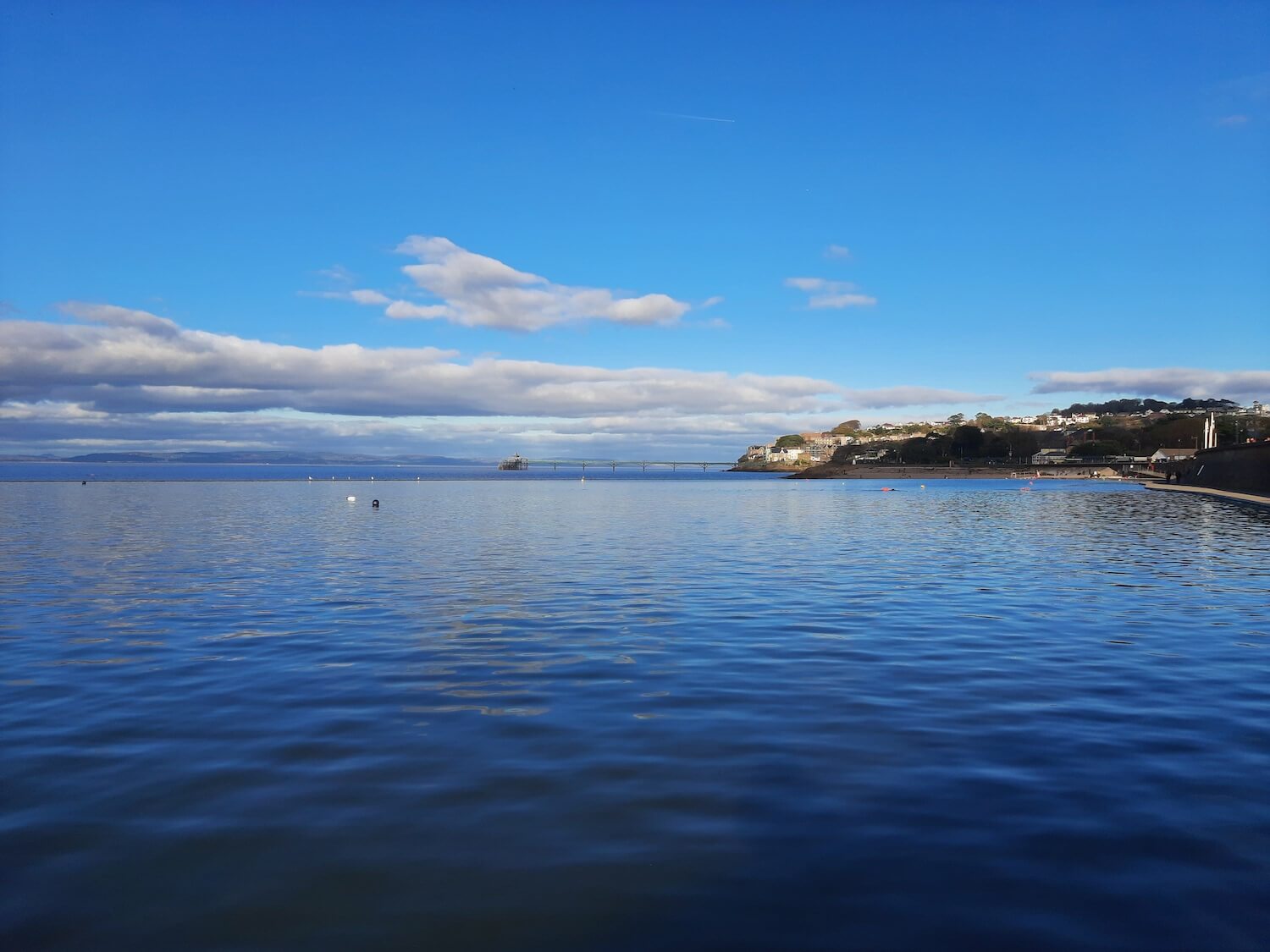 It's a dog-free zone, so leave your pooch behind for this one. Clevedon Marine Lake is usually open every day, but do check before you set out because sometimes it does close to the public for an event.
There's a pay and display car park at Salthouse Fields, a short walk away, and the beach at Salthouse Bay has a café for the all-important post-paddle coffee. Always a great spot for paddle boarding in Somerset.
7. Paddleboarding Somerset on Porlock Bay
There's nothing quite like being out in the open on the sea on your paddleboard, and launching at Porlock gives you a taste of the big blue yonder in a reasonably sheltered (usually, but I won't take responsibility if it's choppy when you visit!) confines of the bay. Porlock is where Exmoor National Park meets the sea and it's a really pretty coastline anyway. Looking back to land from your board gives you another perspective and it's just lovely.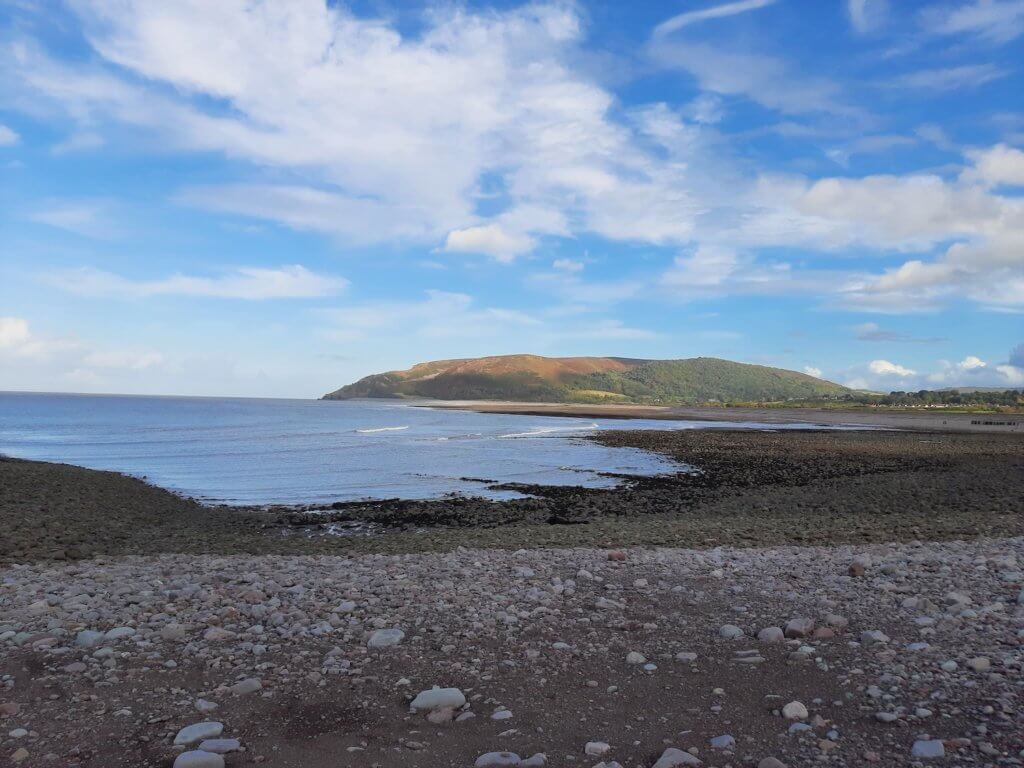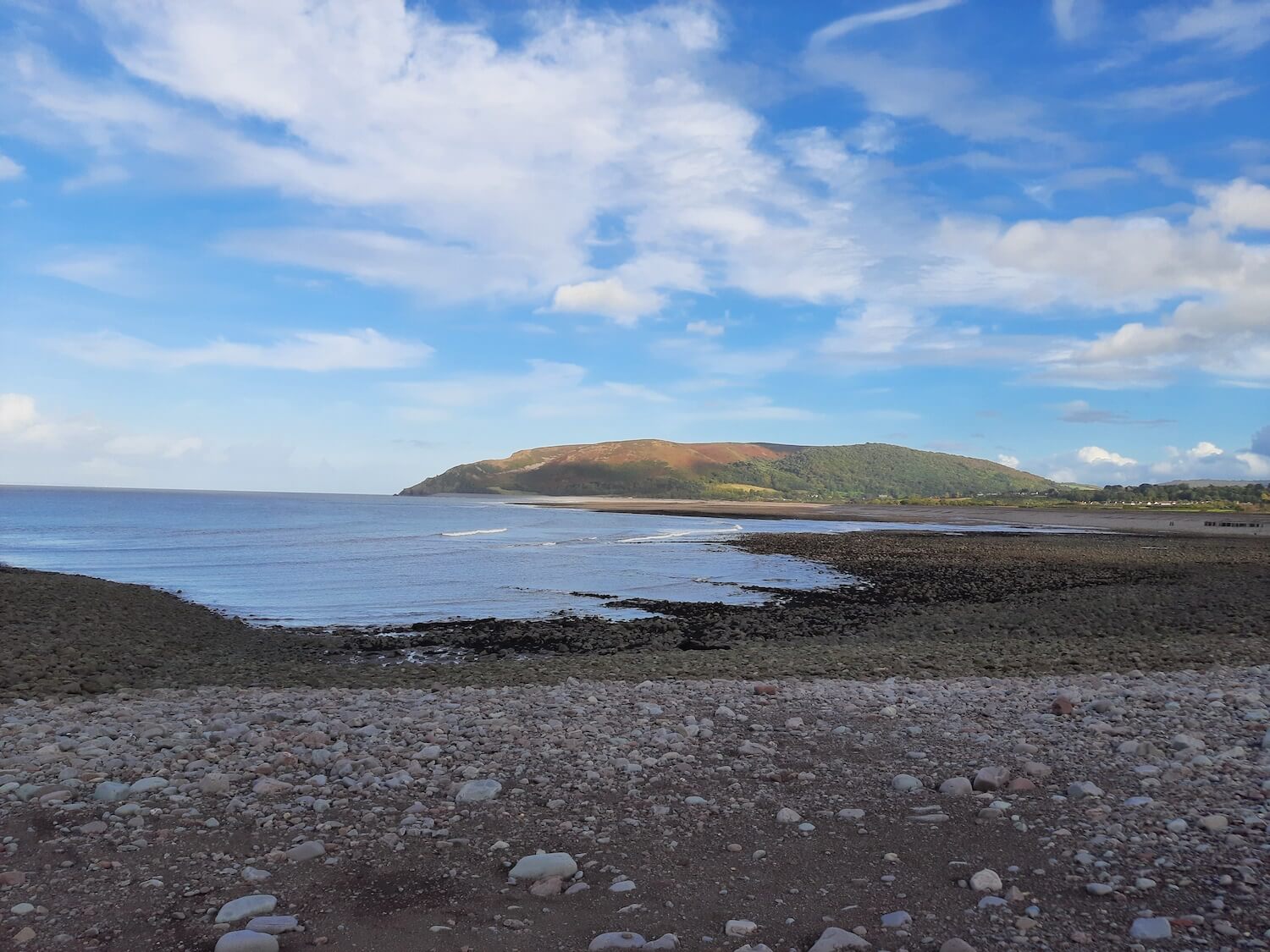 Before you set out anywhere, check the conditions. And check them again before you get on the water! I like the Met Office weather app, and Windy app, but also check the conditions on the ground, or on the water. It really is better to be safe than sorry.
---
READ MORE: 13 Best Spots for Paddleboarding in Hampshire
10 Best Towns in Somerset You Need to See
---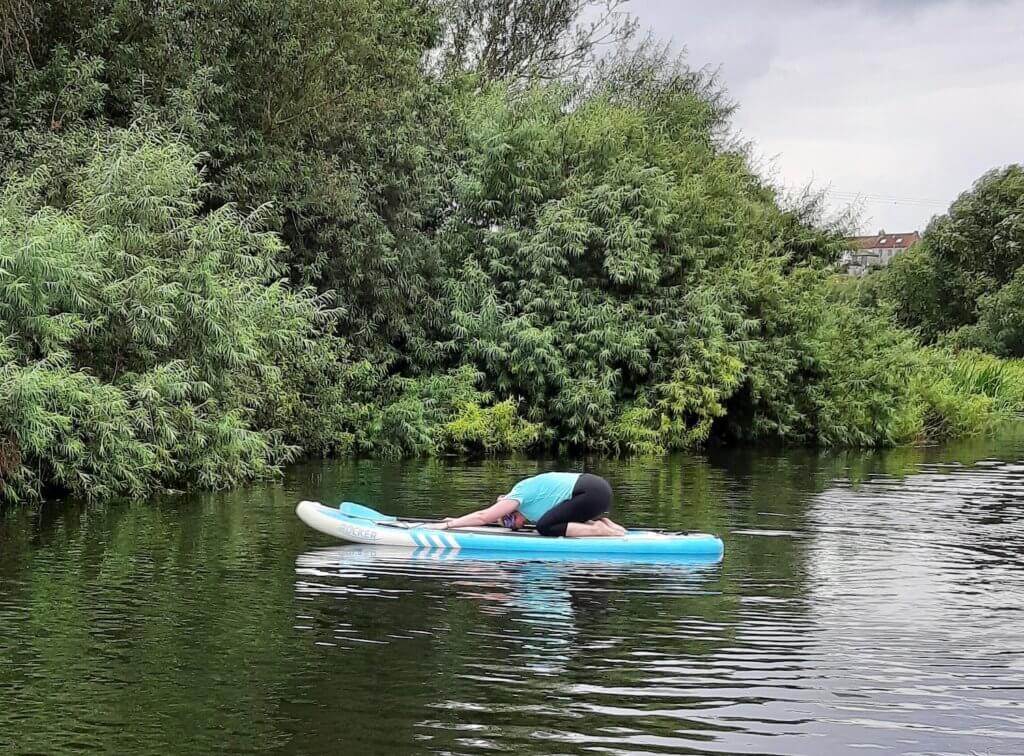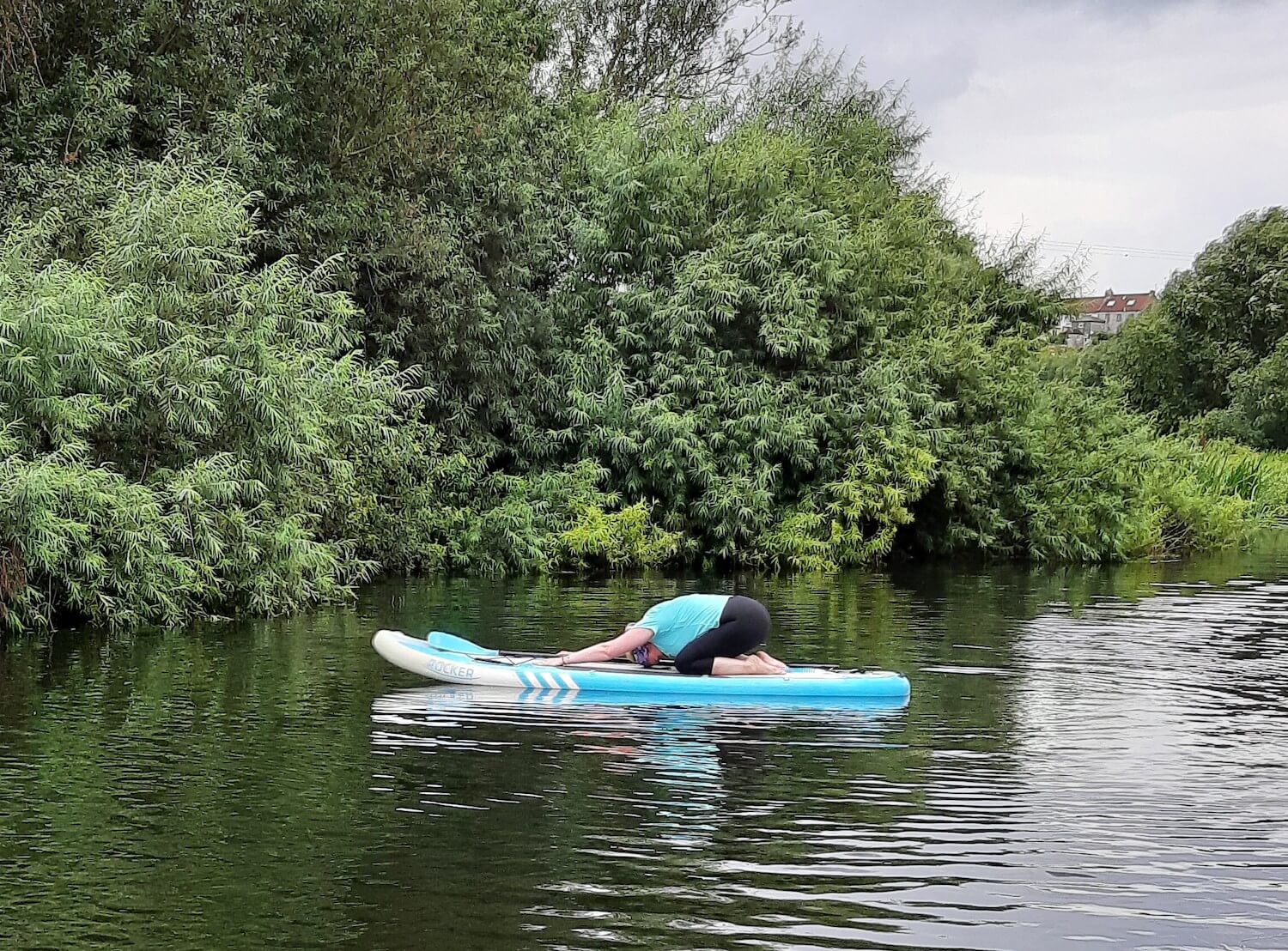 Places to hire paddleboards in Somerset
– Somerset Boat Centre close to Maunsel Lock offer hire from £12 for an hour. They'll even hire you a doggy life-jacket so four-legged members of the family can get involved!
– South West Lakes Trust at Wimbleball Lake hire single paddleboards from £15, or there is also a 'Mega-SUP' that holds up to eight!
– Exmoor Adventures at Porlock offer guided sessions rather than hire, starting at £35 for 2.5 hours for those aged 10+.
– WhatSUPUK also offer guided trips, in various locations including some launch spots on private land that they've negotiated, so you might go somewhere you wouldn't otherwise. I've launched on the Yeo with them a few times. They do hire for kids aged 8+ and you're also able to take your own board if you prefer, so it's an easy way to get the whole family out on their own board.
Paddleboarding in Somerset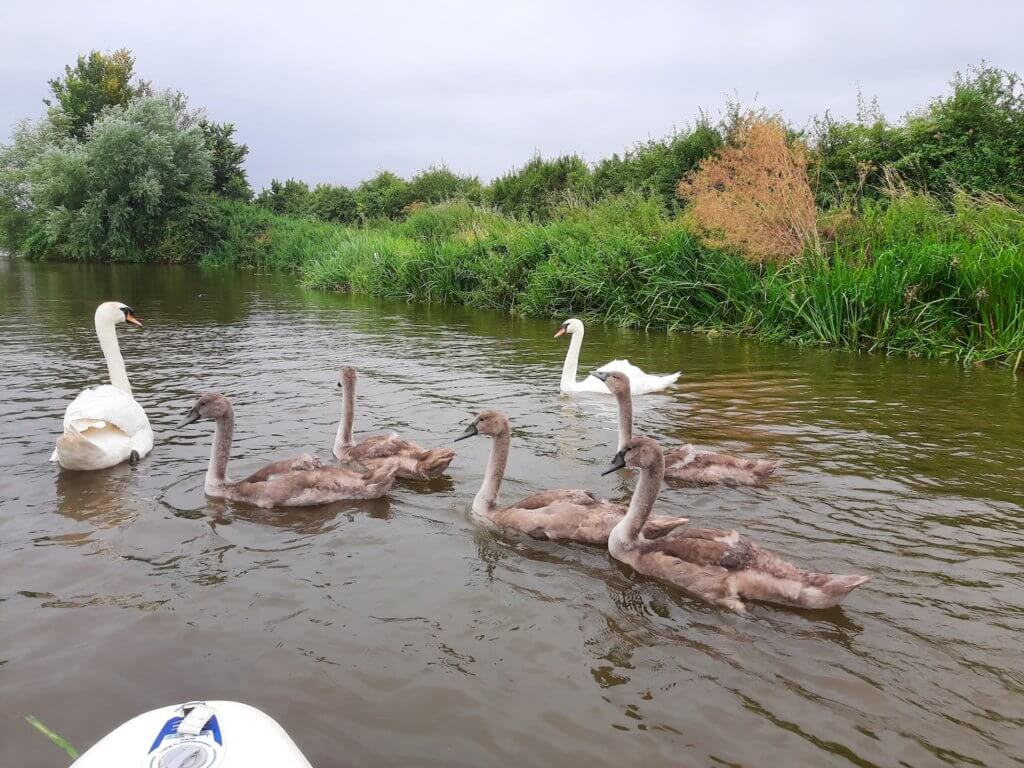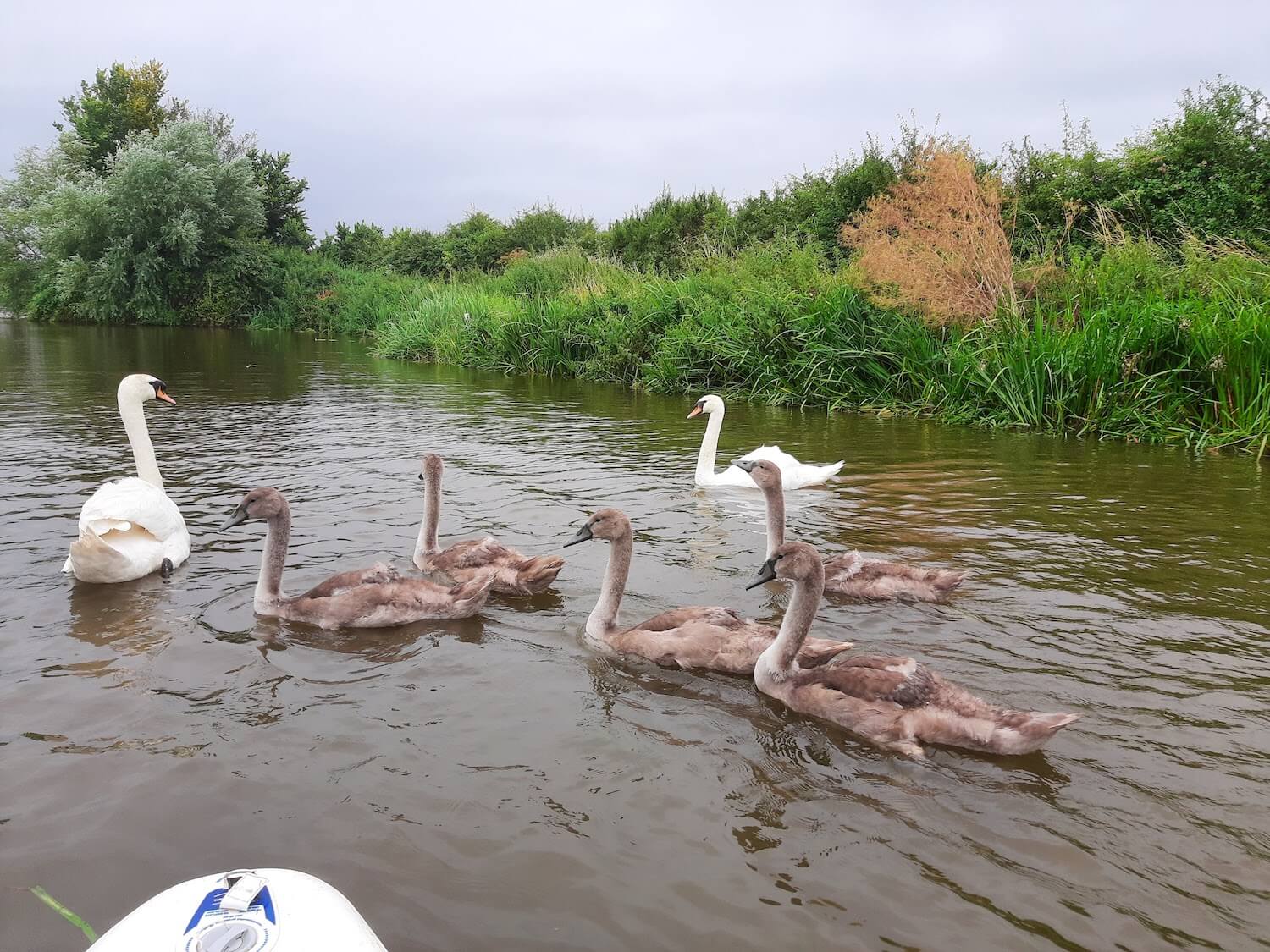 Those are my current 7 best places to go paddleboarding in Somerset but I'm exploring new places all the time.
Let us know if there's one we ought to try – we're always on the lookout for top tips!
---