Ever wondered what the most popular drinks in England are? Whether you're looking for alcoholic English drinks, or soft drinks in England to order, here are the most popular requests…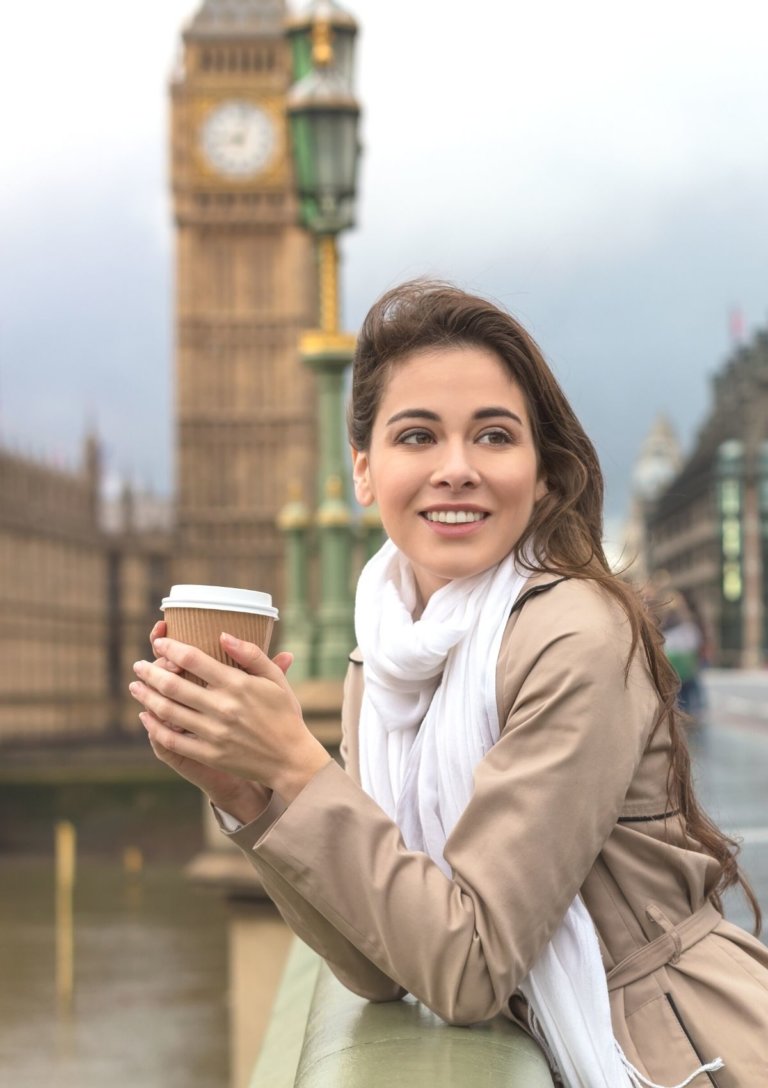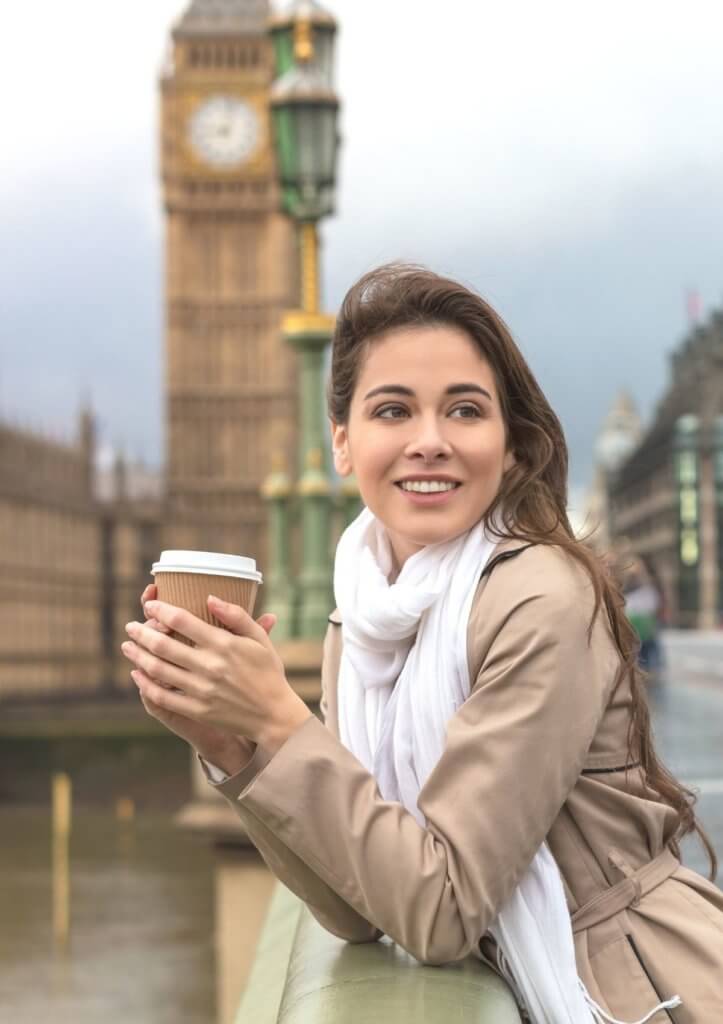 We're known for drinking in England, we're actually really good at it. Whether that's our worldwide reputation as tea drinkers, our not quite so proudly received reputation as hardcore beer drinkers, or our penchant for a gin and tonic. English people just love to get their hands on some sort of refreshment, and British drinks are some of the best.
Coffee is the current drink of the day. Though unlike our fancy European counterparts, England drinks a lot of instant coffee, mainly Nescafe. It's fast becoming the hot drink of choice over coffee, with two cups a day drank on average by adults. While around 16% of adults drink at coffee shops every single day according to the British Coffee Association. Fancy!
The most popular English beverages are about to be revealed. From the best England alcoholic drinks to the most popular English drinks of the soft variety. Just before you scroll on, which English drinks do you think are going to top the list?
Top English Alcoholic Drinks
If you need some English drinks inspiration at the bar, read on!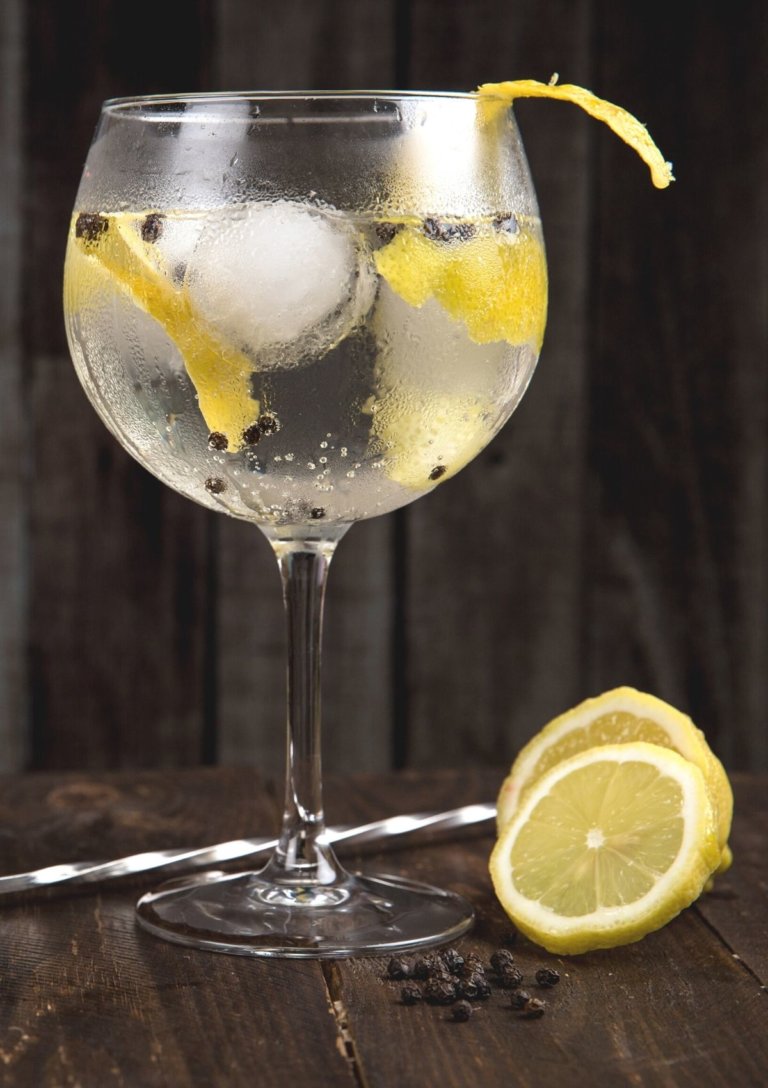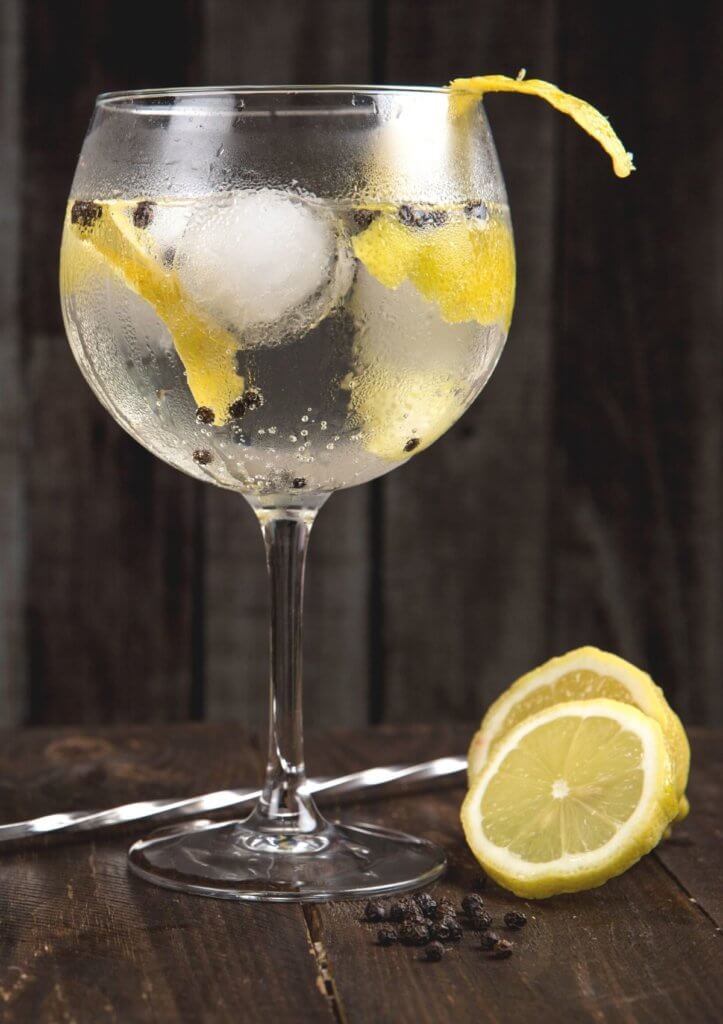 1. Gin and Tonic
The official England national drink would have to be a gin and tonic. It's the most popular spirit drink in the UK and is perfect for quenching your thirst with a unique flavour.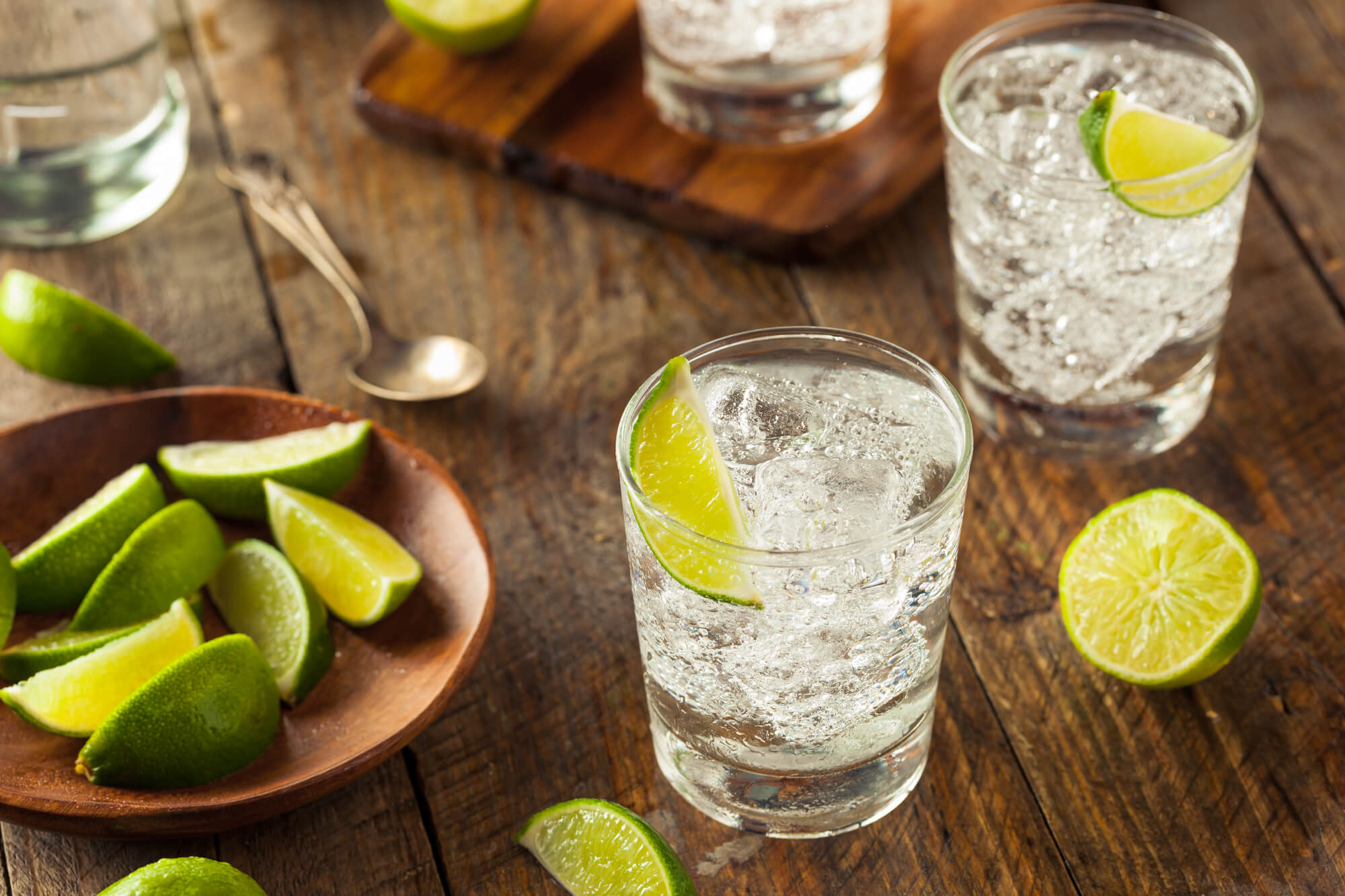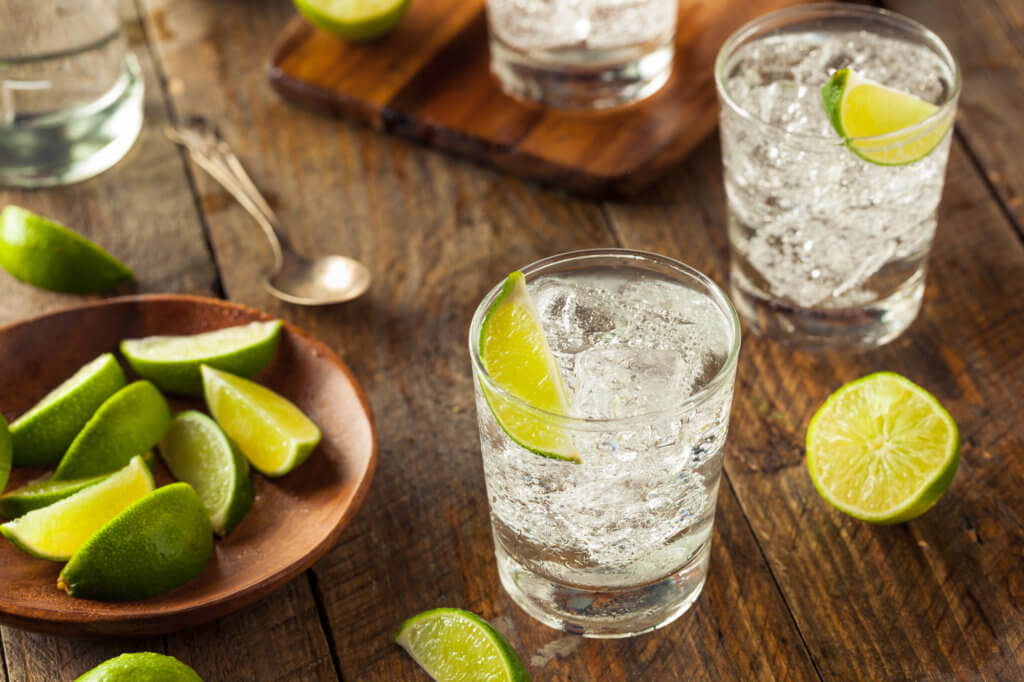 About ten years ago gin enjoyed a huge resurgence in England, and it's popularity has stayed. You can expect Gin Festivals of all sizes across the country in the summer.
If you're wondering which brand of English gin you should order then my personal favourite would be Bombay Sapphire. I live near the distillery in Hampshire – makes for a great day out!
Gordon's is the default gin in England, but you can do better than that. If you're out and about, try one of the locally produced gins, like Bathtub Gin, Plymouth Gin, Nelson's Gin or even the more popular Beerfeater gin.
If you're drinking in England, there are literally hundreds of gins to work your way through.
2. Pimm's
As far as drinks in England go, we're also well known for our love of Pimm's. It's definitely a summer drink, with the Pimm's season lasting from the first sunny day – April time – to September when we're all sick of the fruit decaying in the alcohol.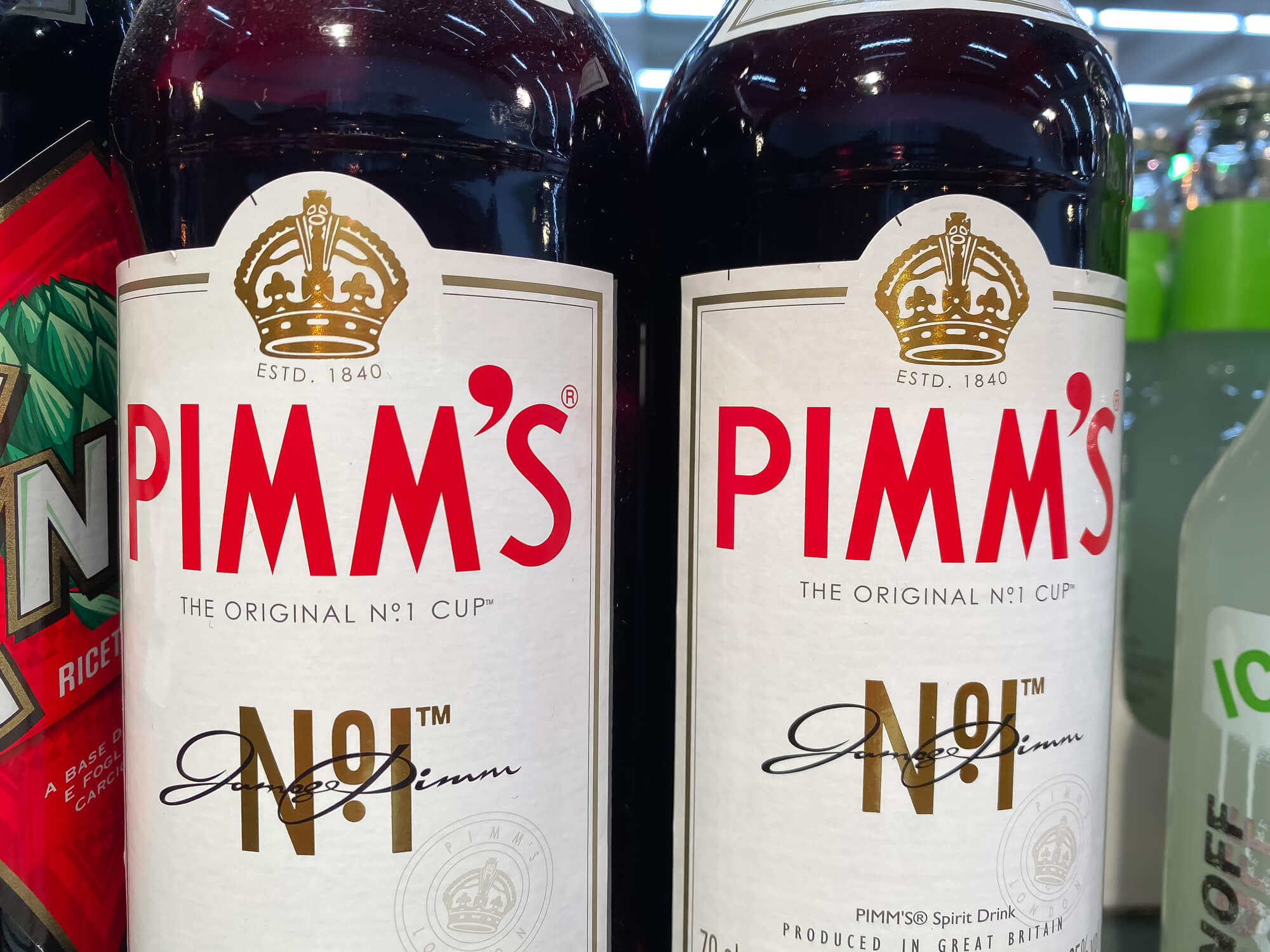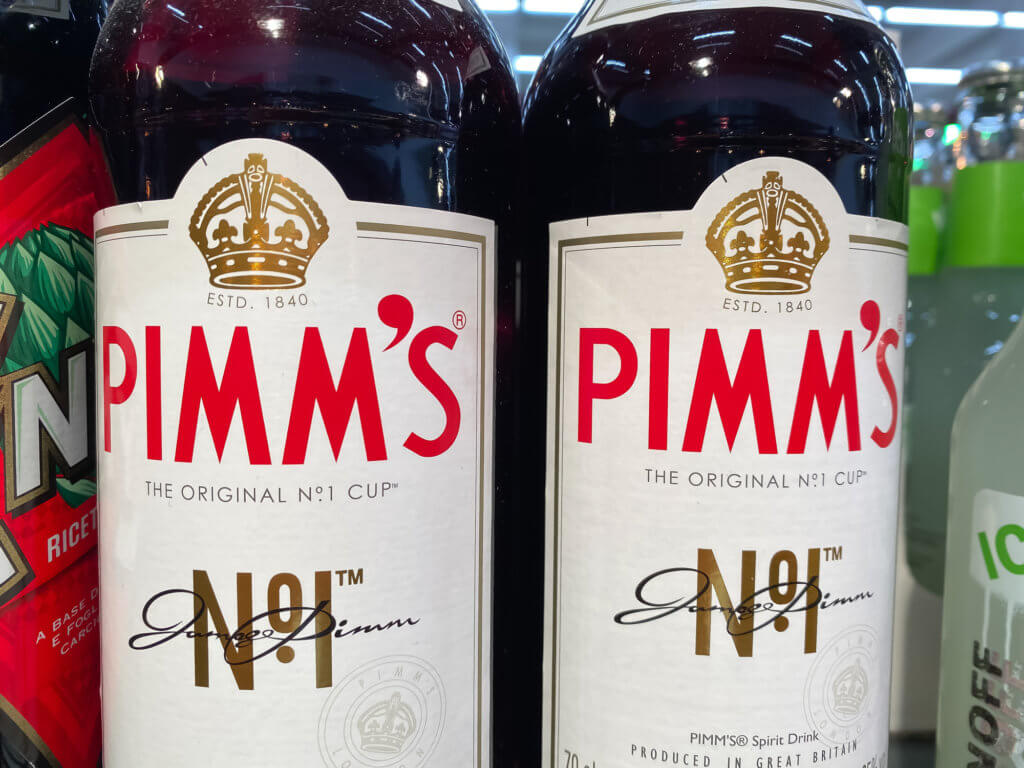 Pimm's is traditionally served mixed with lemonade and chopped fruits. It's especially popular during Wimbledon, one of the biggest sports events in England. The official name of Pimms is Pimm's No. 1, but no one calls it that. It's a gin-based liqueur flavoured with herbs, spices, and caramelised orange, then it's served with lots of ice, mint, cucumber and orange and strawberries.
Expect badly made Pimm's at summer picnics across the country, and expensive jugs of Pimm's in every beer garden too.
I normally like a few at the start of the season and then I'm over it, but if you're visiting England, Pimm's is a must try!
3. Vodka Martini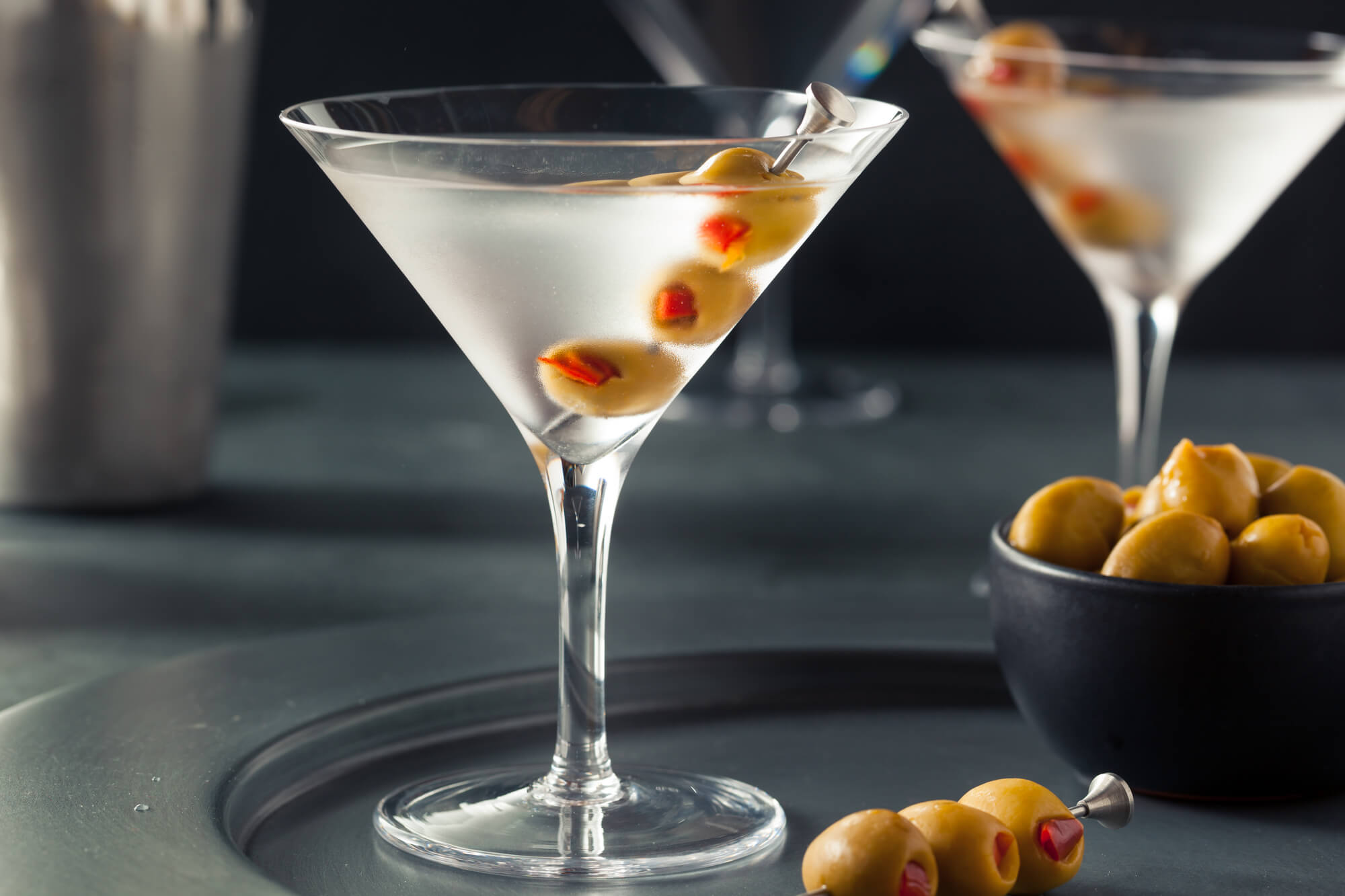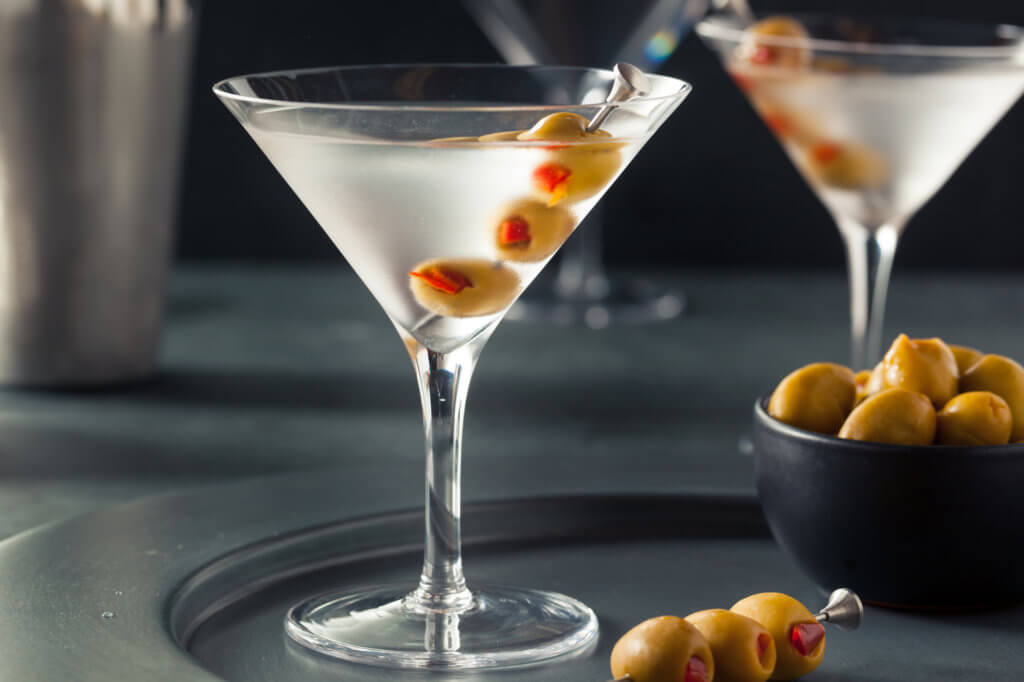 Shaken, not stirred, of course – a la James Bond 007. A vodka martini is an iconic part of British culture, made from vodka and vermouth and served with an olive or garnished with a slice of lemon.
There are quite a few Martinis to enjoy, my personal recommendation would be an Espesso Martini – especially if you're drinking early doors with a long night ahead of you!
4. Real Ale
One of the most popular English drinks you need to try while you're in the country is a Real Ale. We have a lot of different varieties. In fact, go to any Real Ale Festival and you'll see 100s of options. It's kind of mind blowing.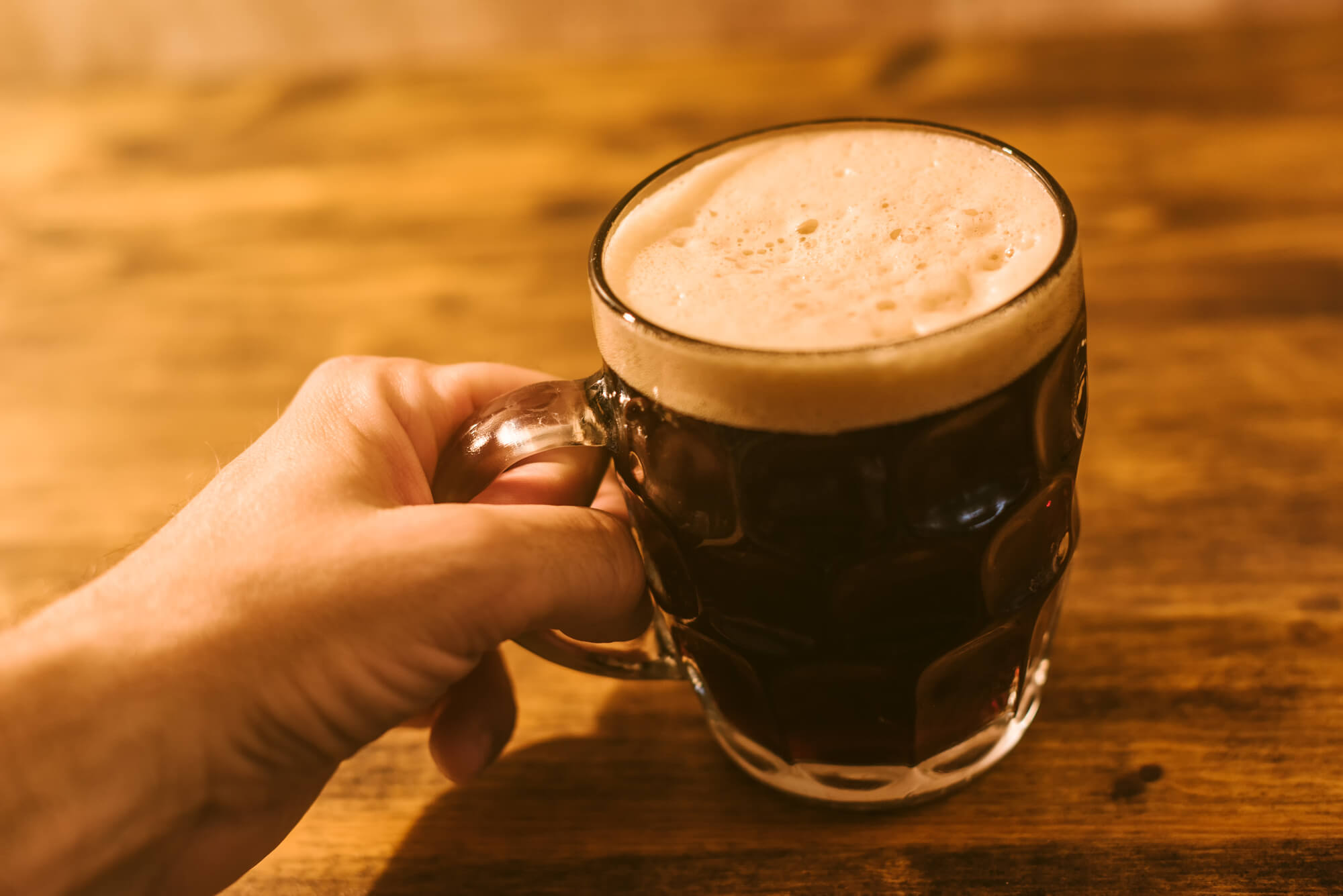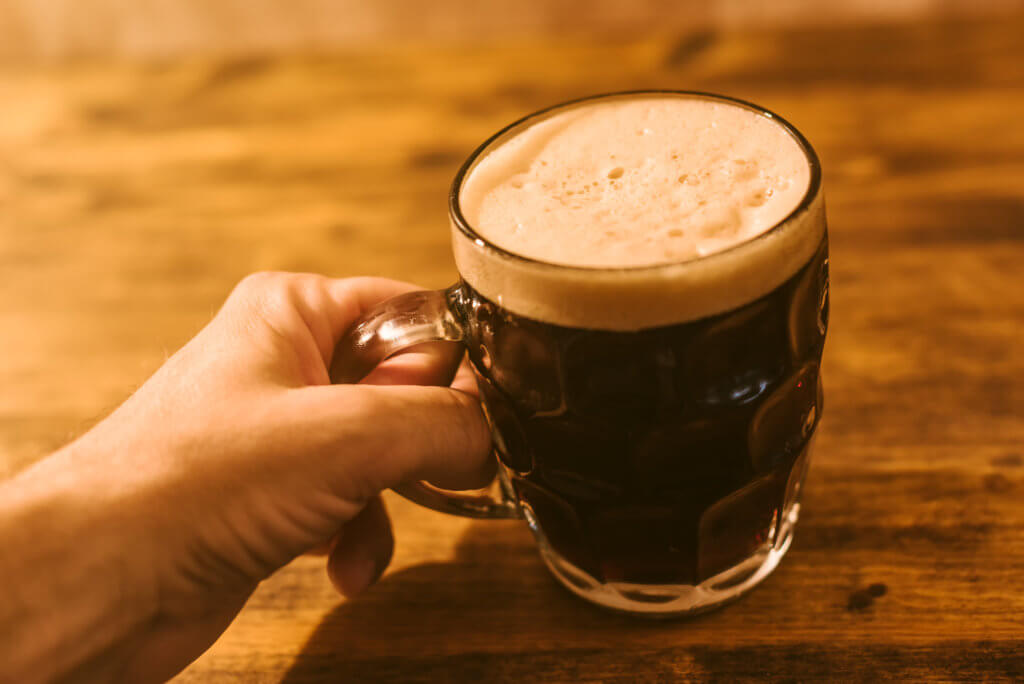 Personally, I'm not a fan. I like my beers cold and fizzy, but it's great to try them while you're here.
If you're visiting England and you want to try a pint but don't want to invest your time and money in the risk right away, you can sample one or two at the bar in most pubs. They'll give you a little sampler. Don't take the p*ss and try too many though!
Real Ales are one of the most popular pub drinks as you can't quite get that pour right at home. Try some of the great pubs in the New Forest for a pint with a side of the lovely English countryside too.
5. Ciders
We LOVE a cider in England – it's one of the most popular England drinks. It still blows my mind when you travel Europe, and the rest of the world in fact, that they haven't caught on to how great a cider is on a sunny day. And they tend to have a lot more sunny days than us!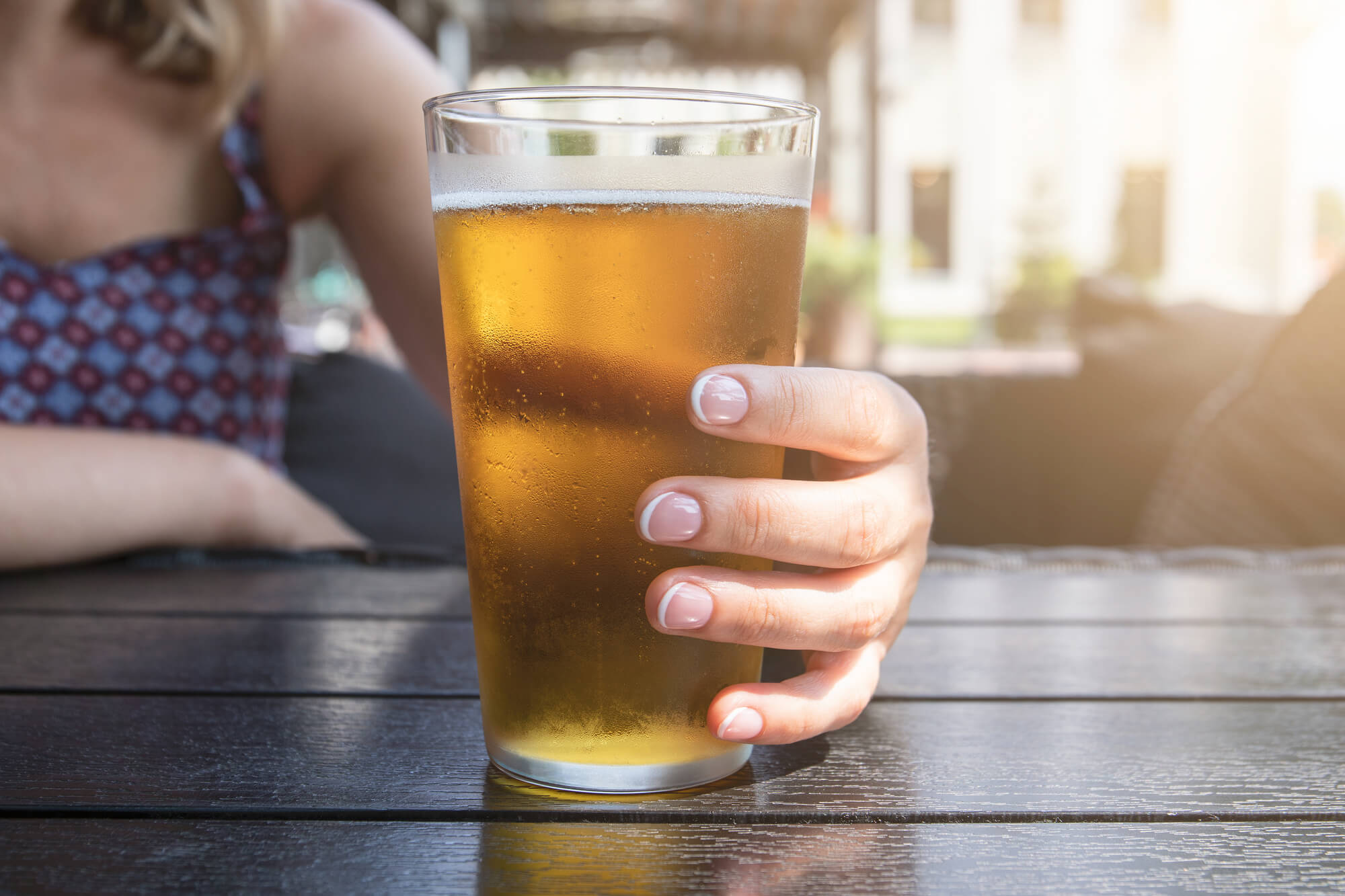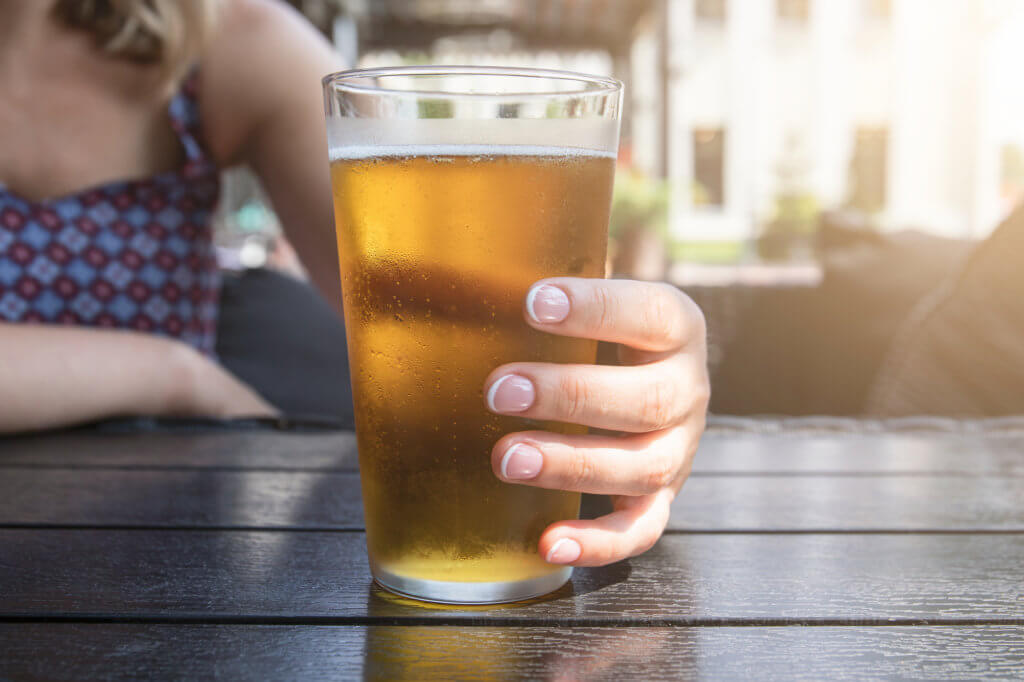 Made of apples, the taste of cider differs depending on where you get it from. Commercial brands are usually cold and fizzy, while local brewers will be served room temperature and still. If you're a cider newbie some of the most popular English cider brands include Thatchers, Sandford Orchards and Lilley's.
If you're out and about Strongbow Cloudy is a personal fave, but never, ever, straight up Strongbow (unless you're desperate of course).
If you're drinking in England in the summer, ciders are the way to go.
If you're day drinking in London, or day drinking in England, there also a great choice, thanks to the low alcohol volume. Just a warning though, double check if the ABV is of concern – some of them can definitely pack a punch when it comes to the percentage!
6. Mead
Mead isn't really a popular drink in England anymore, but, it is an important throwback to England's drinking culture. Mead is associated with monks, who fermented honey with water thousands of years ago. If you want to try some English Mead you'll have to look out in the gift shops at the English Heritage and National Trust sites across England, or find a specific monastery that still serves it.
7. Buckfast
Rather than something England drinks, Buckfast is more often associated with Scotland, although it is actually made in Buckfast monastery in Devon, in England. I've actually never tried this, but good luck if you do.
8. English wine
English wine might not be famous worldwide, but we have a pretty good wine scene going on here in England. Shhh, let's keep it all to ourselves. The south of England has some great vineyards you can tour, thanks to the good weather down there.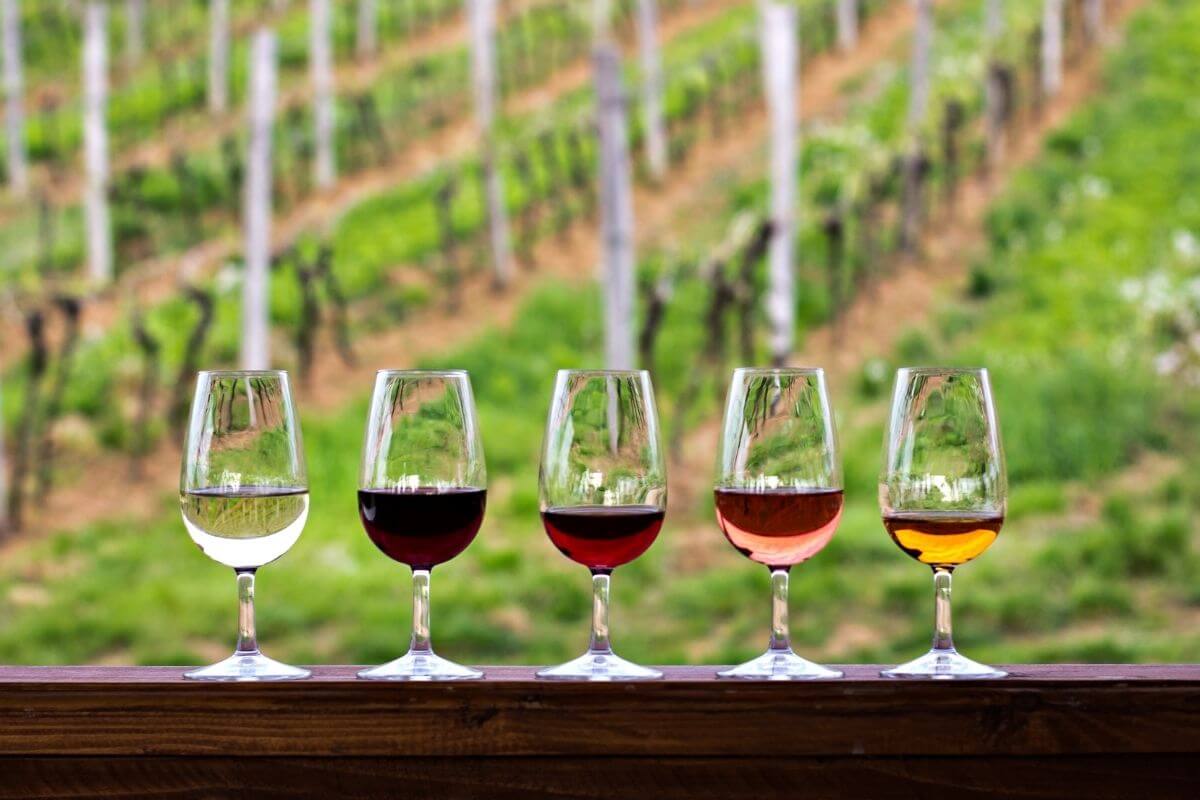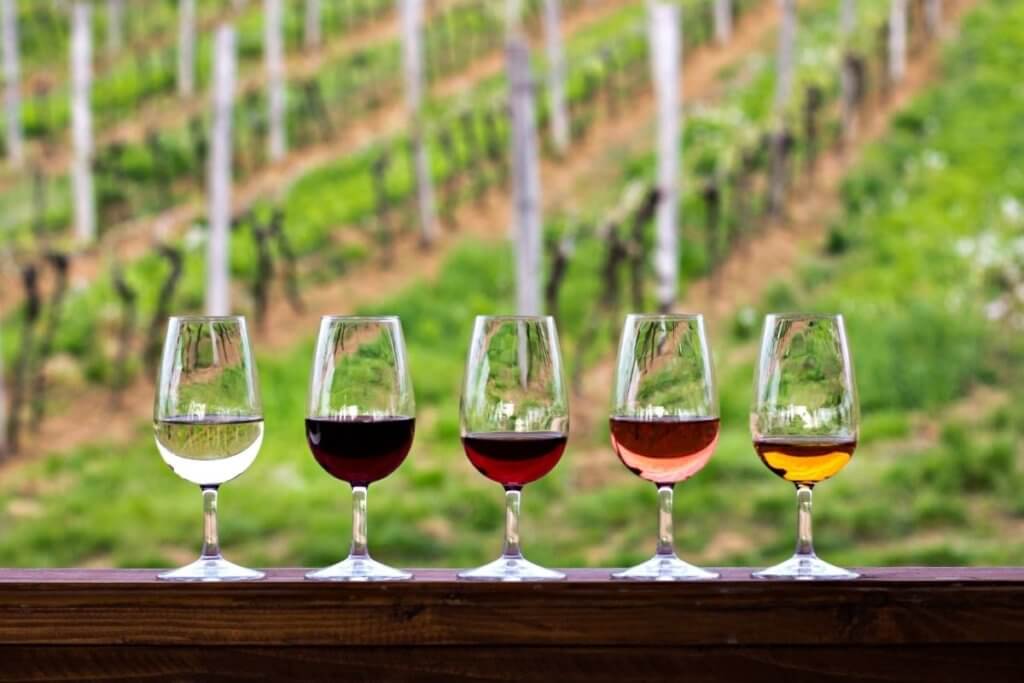 The south of England is so close to France, those in the know can harvest our increasing temperatures and put them into our grapes. Chapel Down Vineyard in Kent and Somerby Vineyard in the Lincolnshire Wolds (up north) are two of the most popular vineyards in England to visit.
You might pay a little more for English wine, but it's definitely worth it. Help improve brand reputation by spreading the word of English wine among your friends!
9. Classic British cocktails
No science has gone into this statement, apart from my 20+ years of ordering classic British cocktails in pubs and bars up and down the country, but the most popular classic British cocktail would be anything with gin.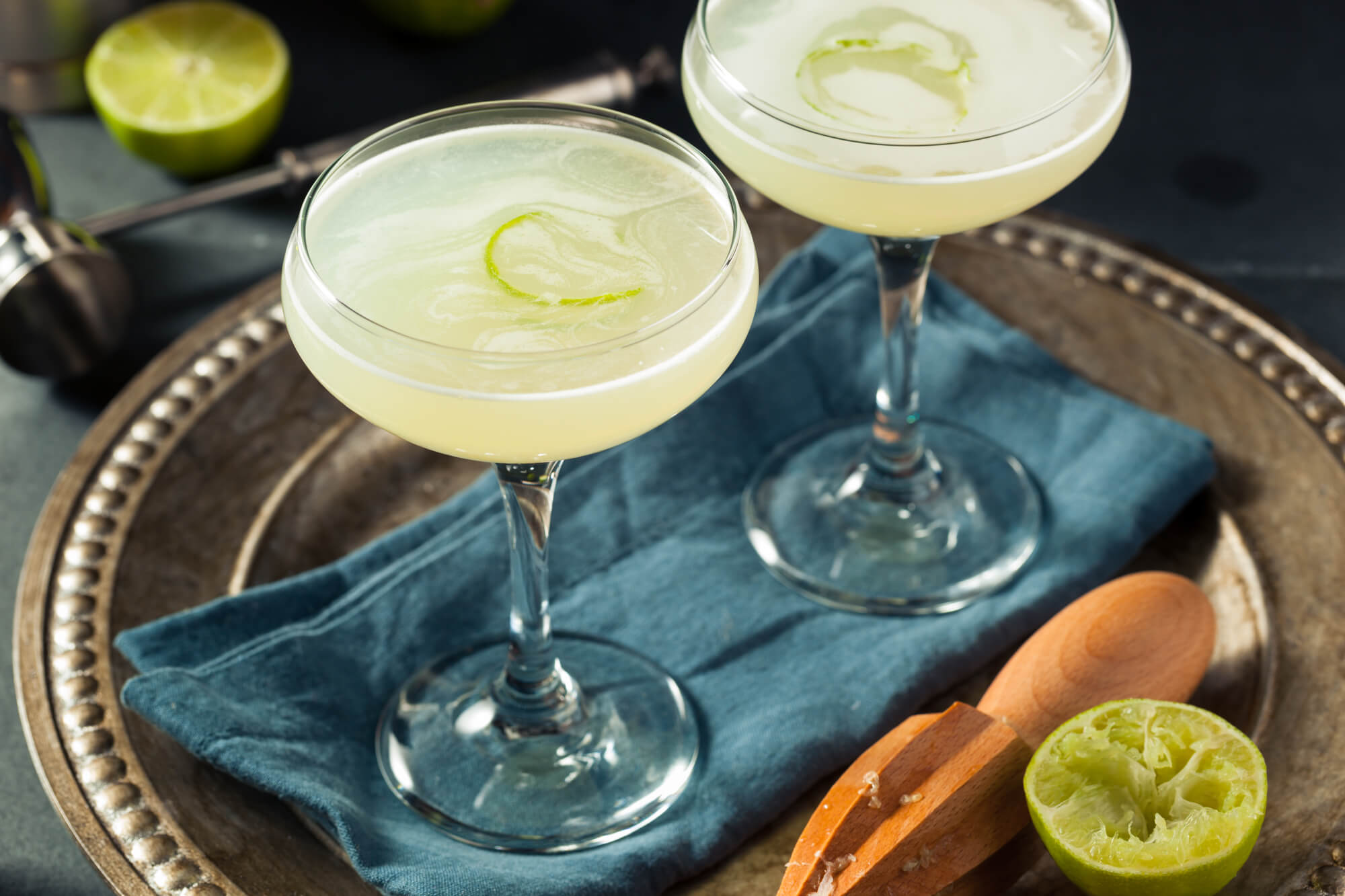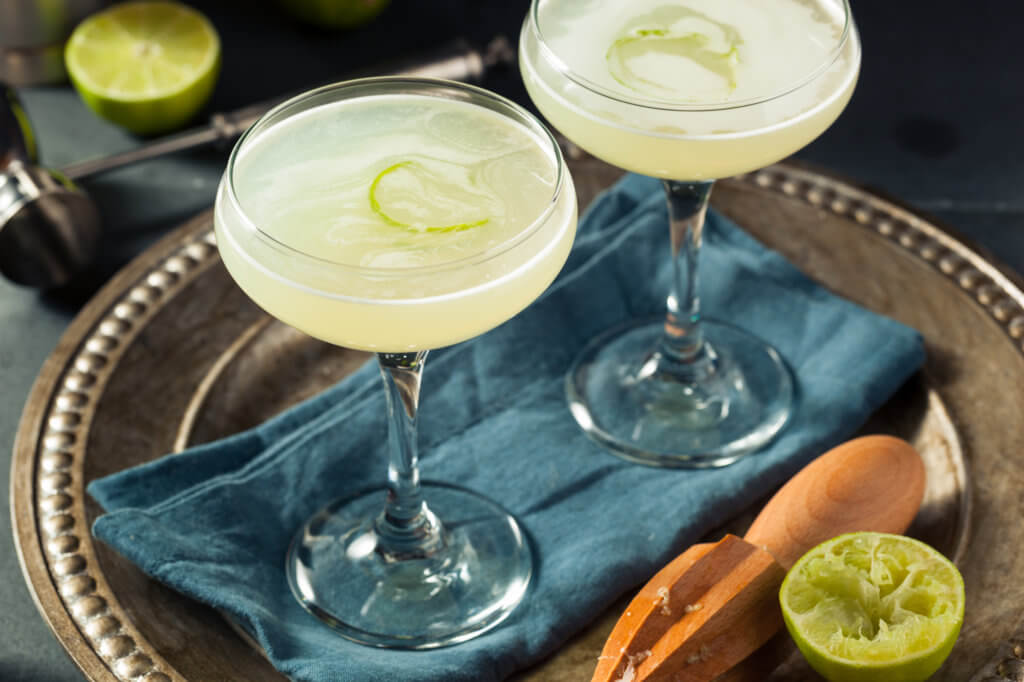 Other popular cocktails in England include Mojitos, Caipirinhas, Bellinis, Brambles and Cosmopolitans. They might not have been invented here, but they're definitely drunk here!
Cocktails are popular drinks in London and the big cities, with cocktail bars and speakeasys all over the city.
Popular Non-Alcoholic Drinks in England
We do have other drinks in England, beyond those to get you tiddly or worse (see British slang terms for more!).
Here are some English soft drinks to balance you out.
10. Squash
Ooo we love a squash in England. A nice big refreshing pint of orange and mango squash – you can't go wrong.
Ribena, Vimto and Robinsons are the most popular varieties to choose between, and they're cheap too. Just made sure you go for the No Added Sugar varieties.
11. Lime and soda
If I'm drinking out, but not actually drinking then it's a lime and soda for me. This is also one of the cheapest things to drink in pubs, sometimes it's even free. Expect to pay between 50p and £1.50 for it in a bar.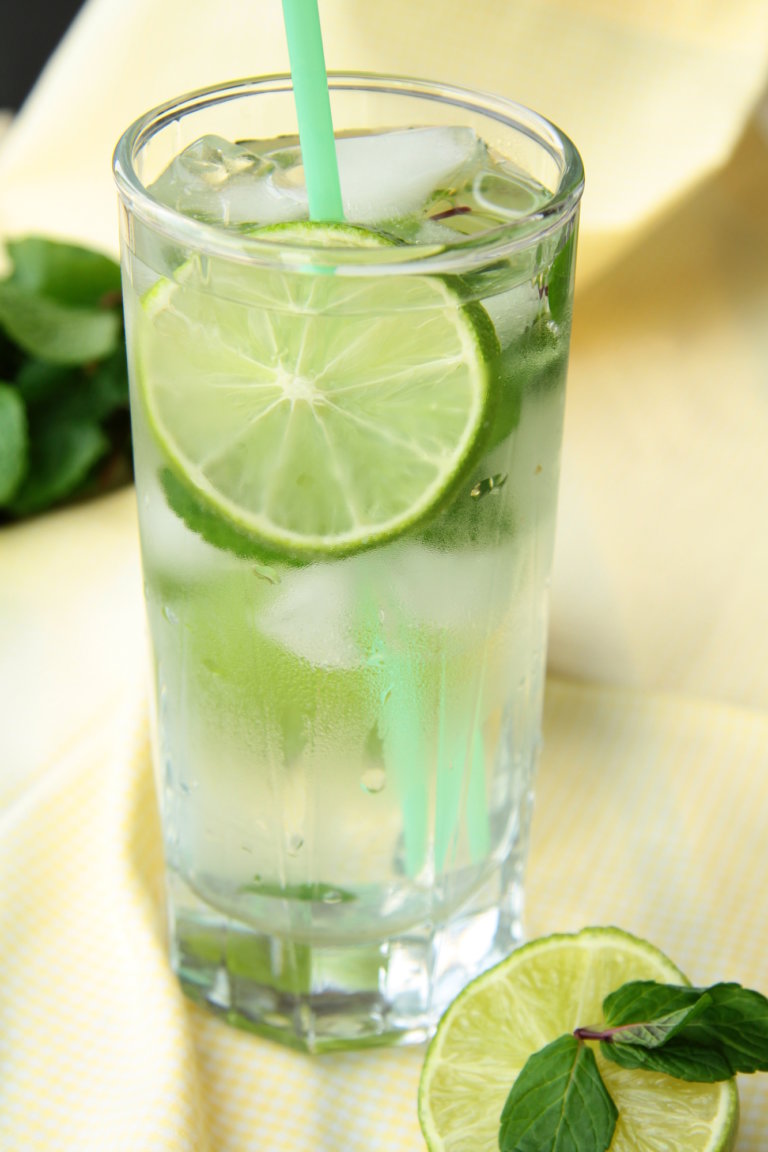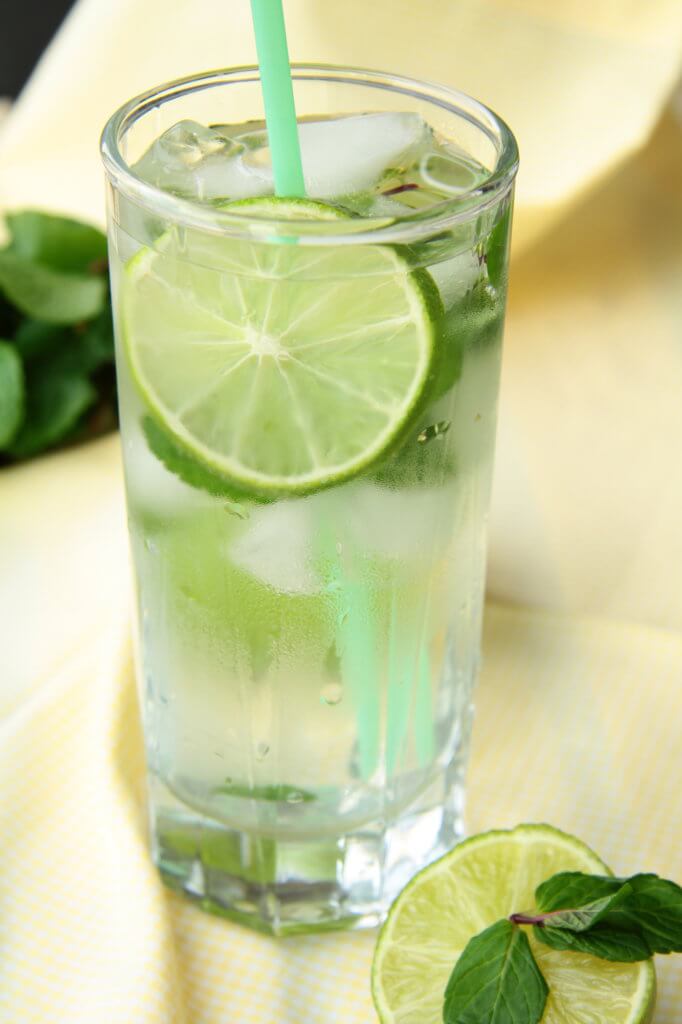 Lime and soda is usually made up of lime concentrate and soda water, with a fresh lime popped in at the end. Although, each pub has a variation. I've been presented with a quarter of a lime in a soda water before. It's a great refreshing drink, and way less nasties than some of the more popular carbonated drinks out there.
12. Dandelion and Burdock
As far as British fizzy drinks go, Dandelion and Burdock is up there. If you've never tried it before it's best explained as a fruity mix with liquorice and aniseed. It's then infused with various herbal extracts.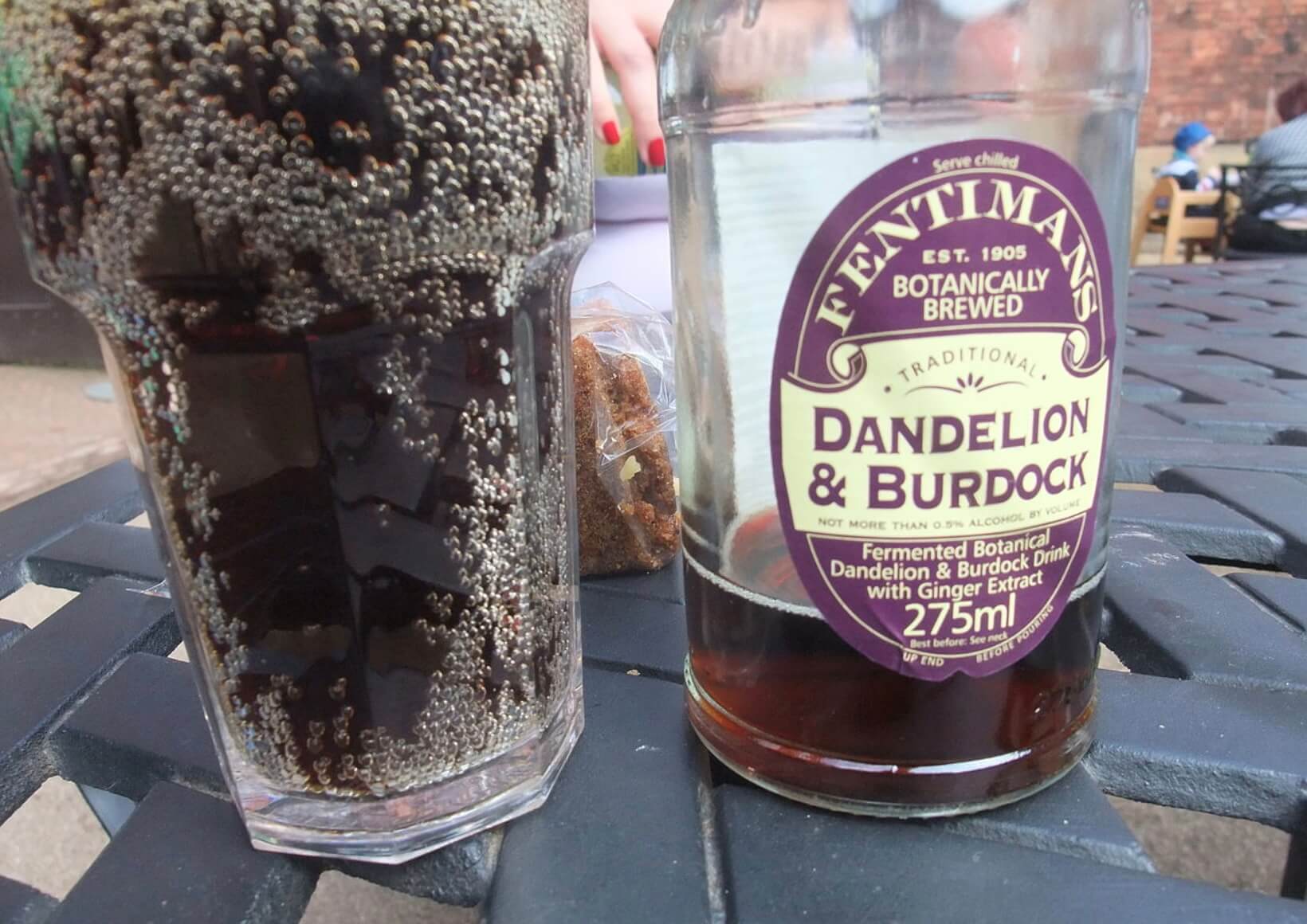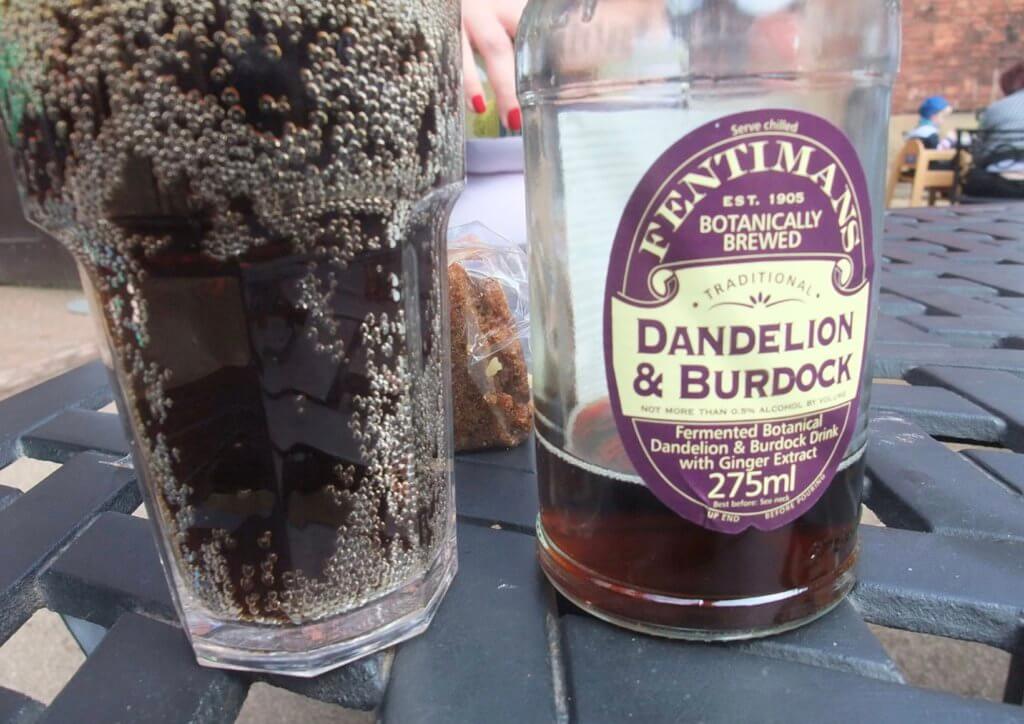 Admittedly Dandelion and Burdock is an acquired taste, but I like it. In years gone by it's been one of the most popular soft England drinks although with the huge selection we have nowadays it's popularity is definitely waning and you don't see it as much as you used to.
13. Lucozade
In the 80s and 90s it was as if Lucozade was medicine. Parents would prescribe it for all kinds of illnesses – thus, making a lot of children develop a distaste for it from a young age as they associated it with being ill. Lucozade was so full of sugars that it was meant to cure all known weaknesses from illnesses.
It's now marketed as a sports drink, although, I don't think I've actually had it since the great Christmas Day chest infection of 1994.
Hot drinks in England
We can't talk about English drinks and drinking in England without mentioning hot drinks. We've already said how popular coffee is, but what else do we like to drink to stay toasty?
14. English breakfast tea
We can't have a list of the most popular drinks in England without mentioning the one we're mots famous for – the humble cup of tea. There's not much a cup of tea can't solve in England, trust us. We put the kettle on for anything.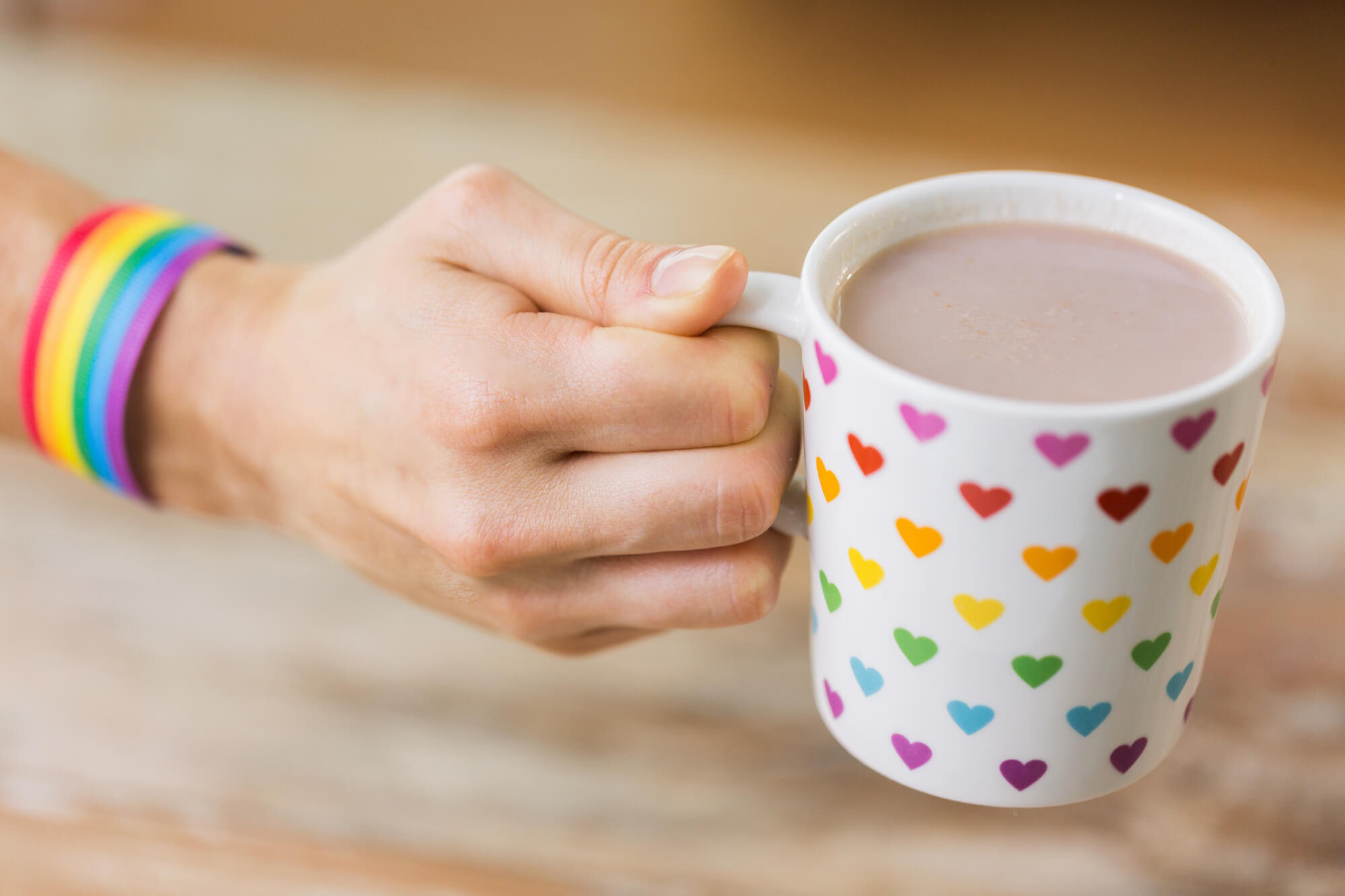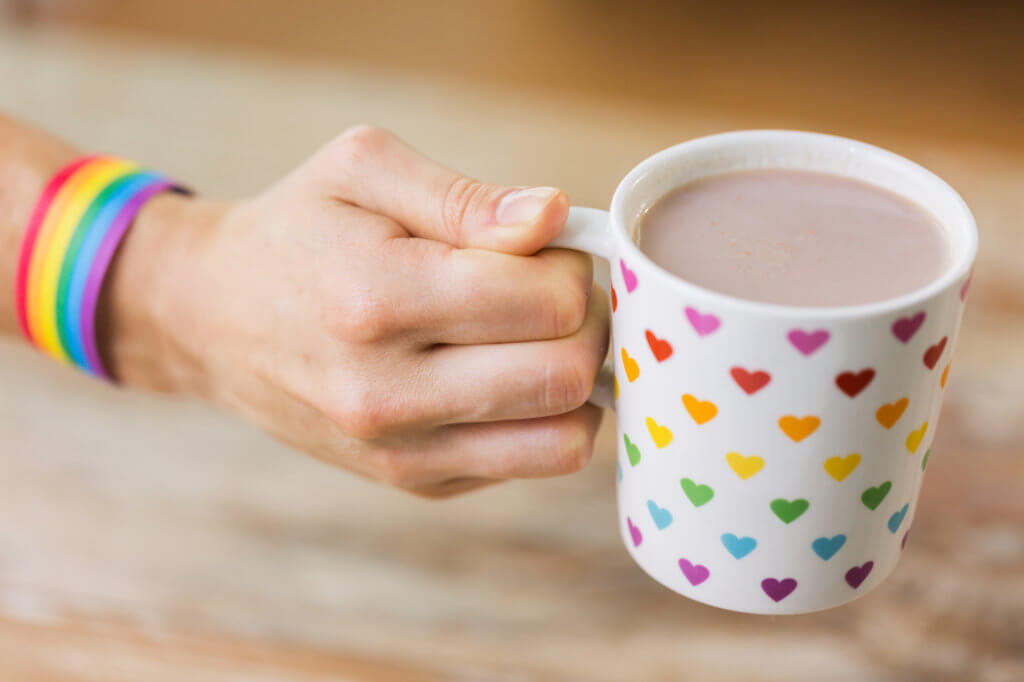 The most popular English tea is Yorkshire Tea. They had a great marketing campaign "Like tea used to be" that just made you want to be all cosy with a brew.
There are plenty more types of tea in England to enjoy though. As well as all the artisan, smaller brands, the most popular tea brands in England include PG Tips, Typhoo, Tetley and Twinings.
For anyone visiting England, 'shall I put the kettle on' doesn't mean wear it, it means turn it on to boil. And if anyone asks if you 'want a brew' that means a tea too.
'Builders brew' is a strong cup of tea, go easy on the milk.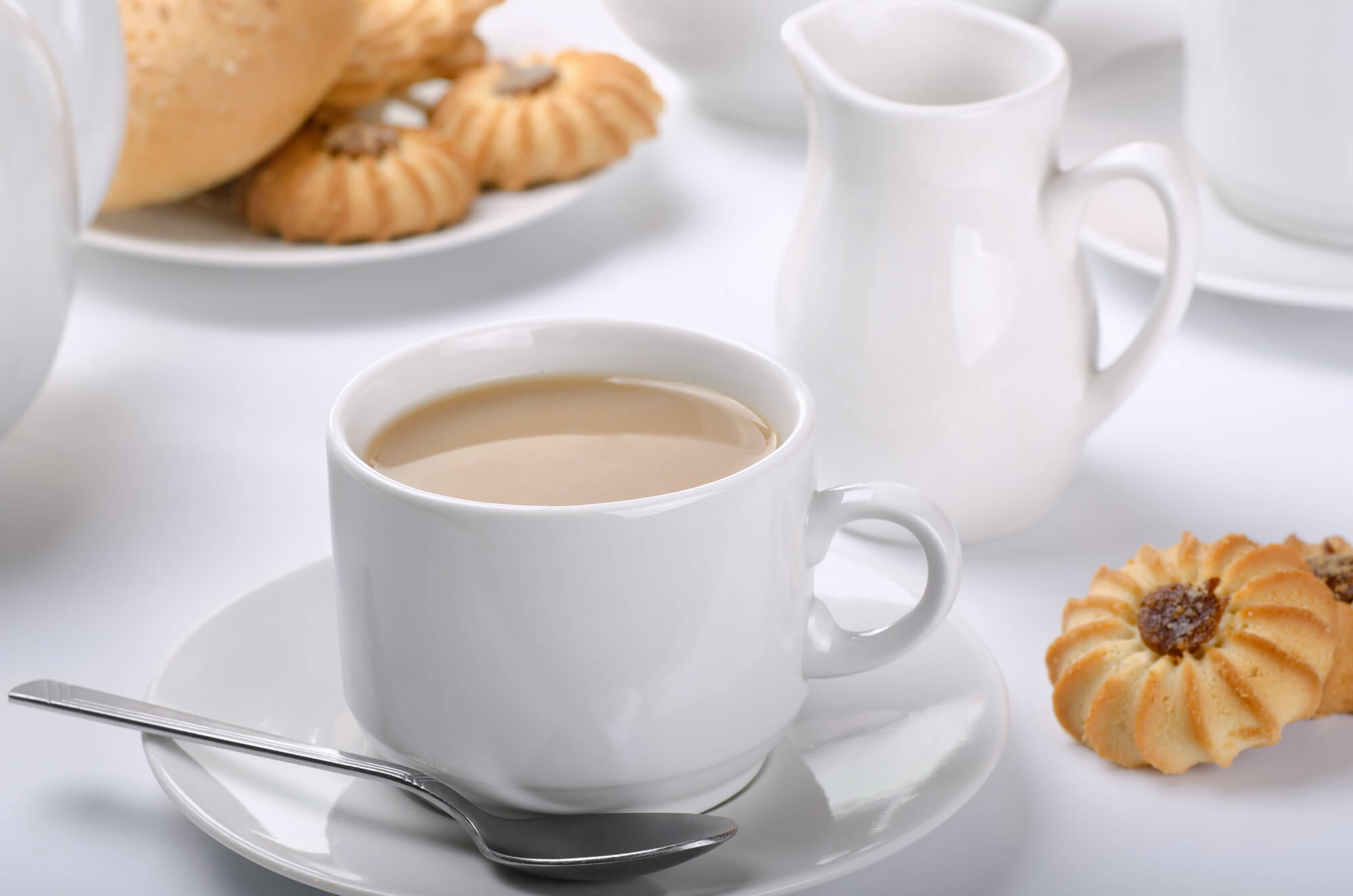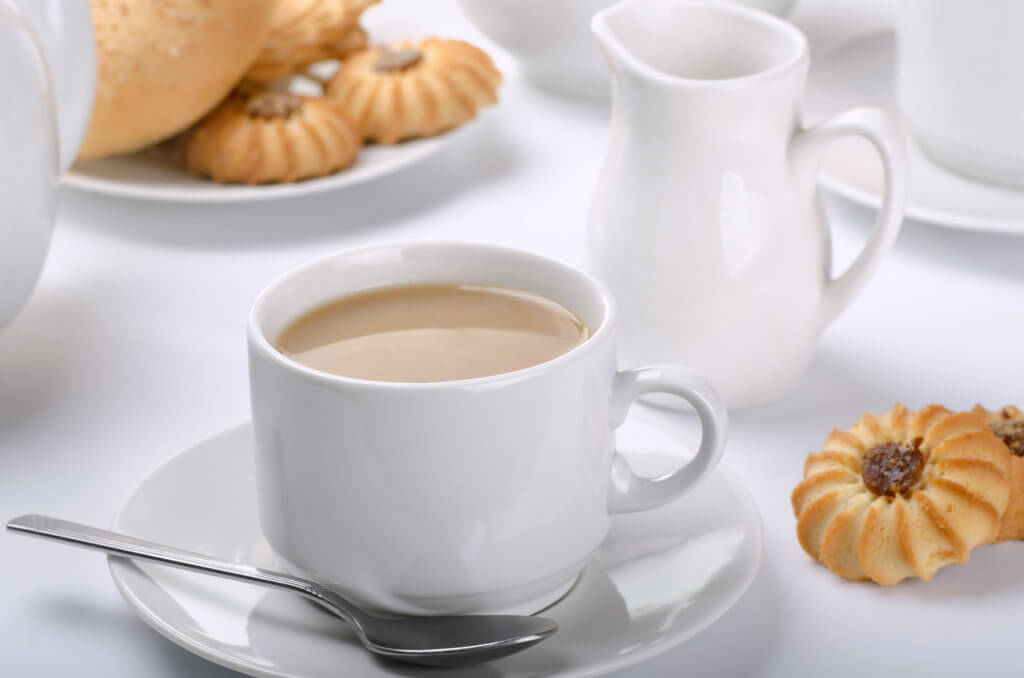 Most people I know wouldn't drink out of a 'cup' or a tea set either, like the above – unless you were at a craft fair. It's a mug all the way, unless you're going for afternoon tea of course.
If you're making a tea, never, ever put the milk in first. You need to put the hot water in to allow the tea in the teabag to infuse. You leave that a few minutes, then take the teabag out, and then add milk to suit. Also, you need to ask if they want sugar. Any self respecting British person will reply 'no thanks, I'm sweet enough'.
Oh, I love England.
Biscuit dunking in tea is very controversial in England. Personally, I think it's gross. But, others would argue a chocolate digestive dipped in tea is how you enjoy the brew properly.
READ MORE: Want to do an English food and drink quiz?
15. Earl Grey Tea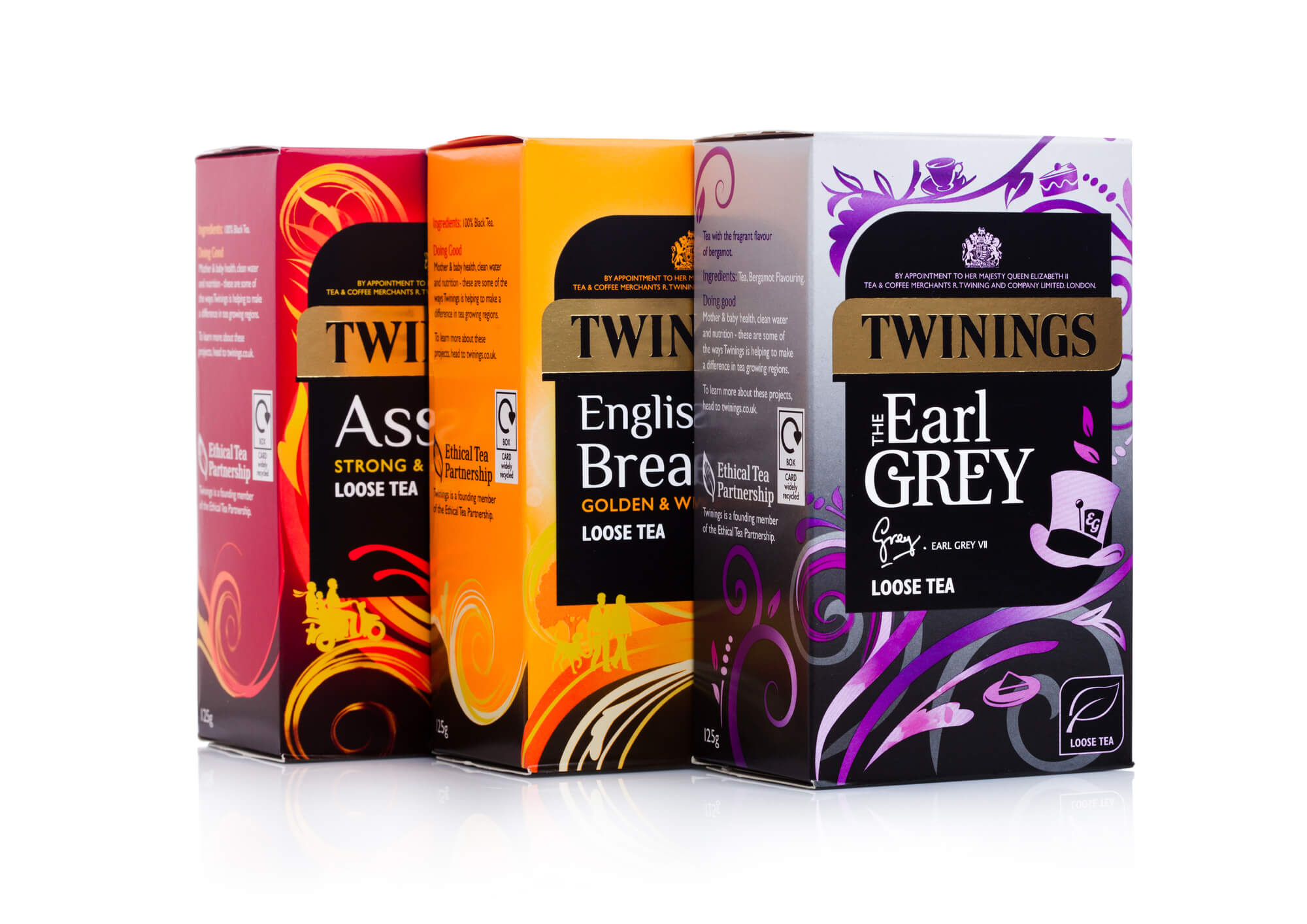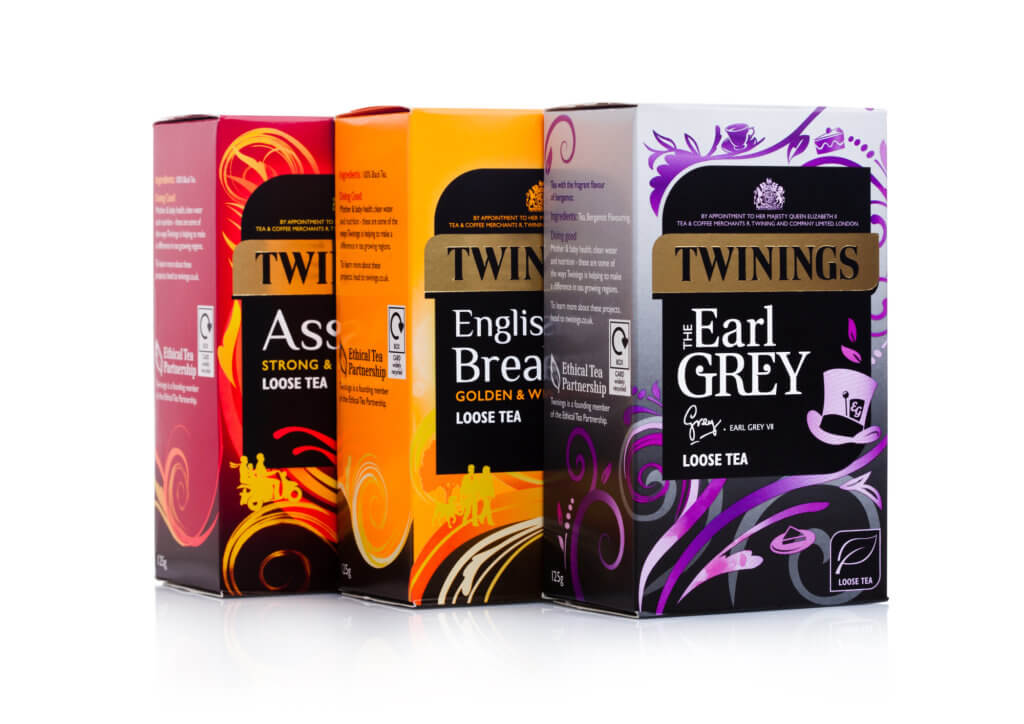 If you're fancy, you drink Early Grey tea, instead of Breakfast Tea.
Earl Grey is flavoured with oil of bergamot and is named after Charles, the 2nd Earl Grey and British Prime Minister from 1830 to 1834. Try it, you might like it. I take mine with milk, but you might prefer it without.
16. Hot Chocolate
Come winter and sales of hot chocolate go through the roof. Us English people love the idea of sitting in a warm room with a big mug of chocolate. We don't have it as thick as our European friends, usually. It's not like chocolate and churros or the thick delight you get when you're skiing.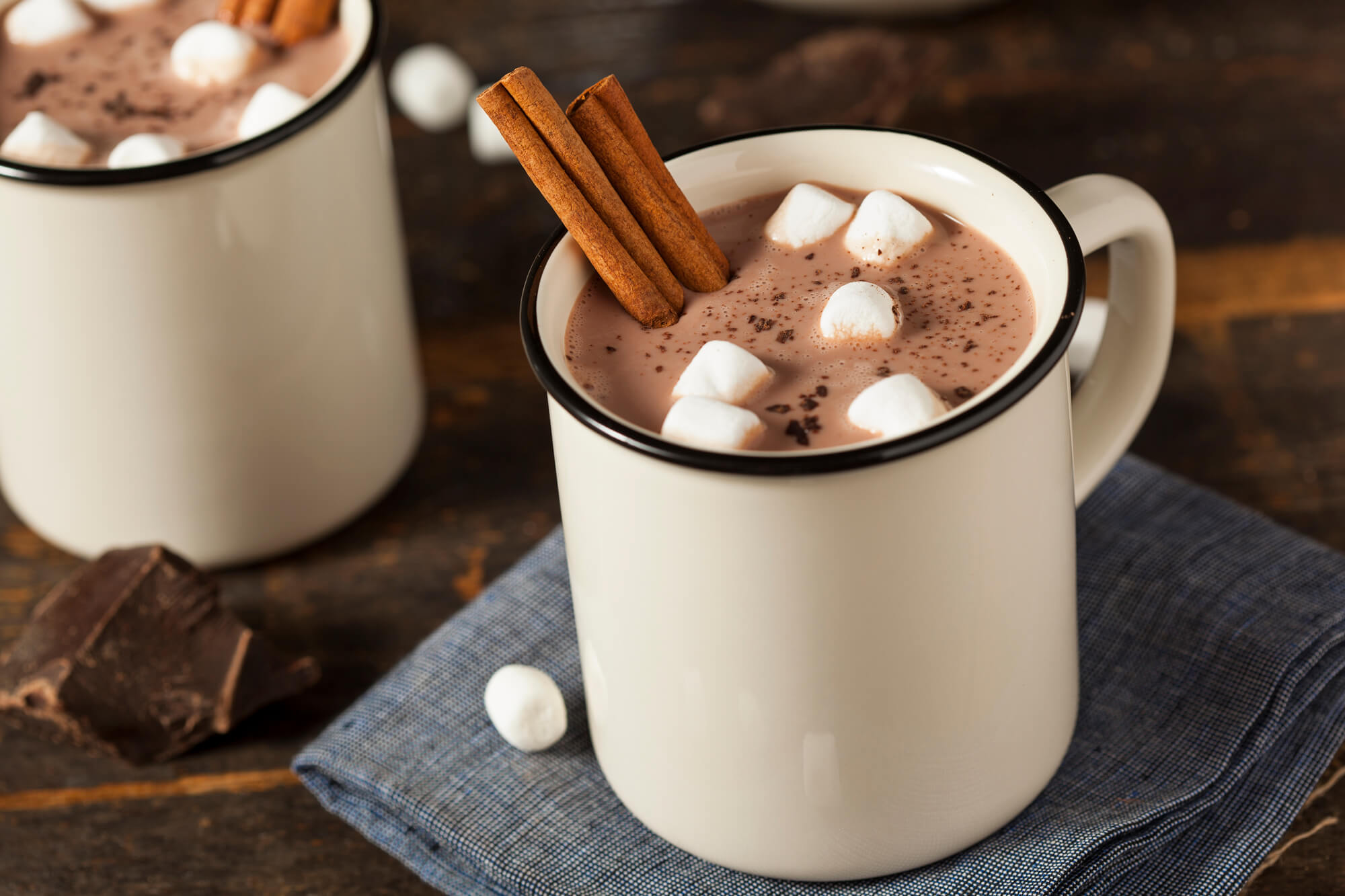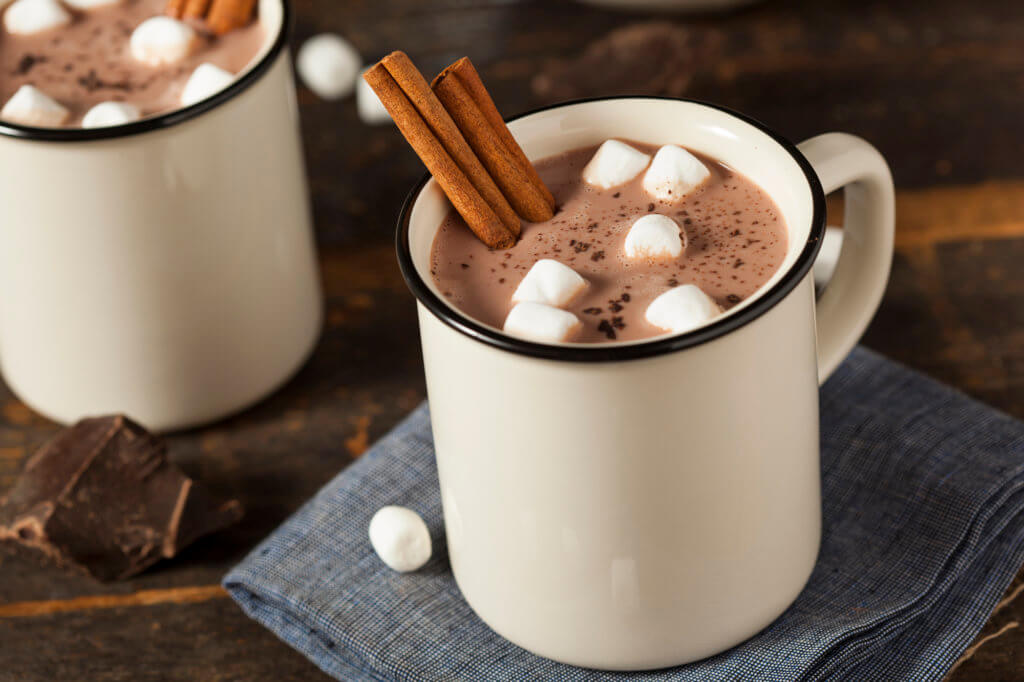 The most popular hot chocolate brands are Options (my fave), Horlicks and Ovaltine.
Being English we are partial to mixing it with alcohol – a rum hot chocolate, or an amaretto hot chocolate goes down a treat after a busy day of hiking in the English countryside.
Winter days out aren't complete without a hot cup of chocolate either at one of England's Christmas markets or in a cosy coffee shop. Go all out and get the cream and flake on top too.
17. Coffee
A decade or more ago and tea would've outsold coffee no question of a doubt, but coffee is becoming the most popular English drink, especially outside the home. This is one of the most popular English drinks.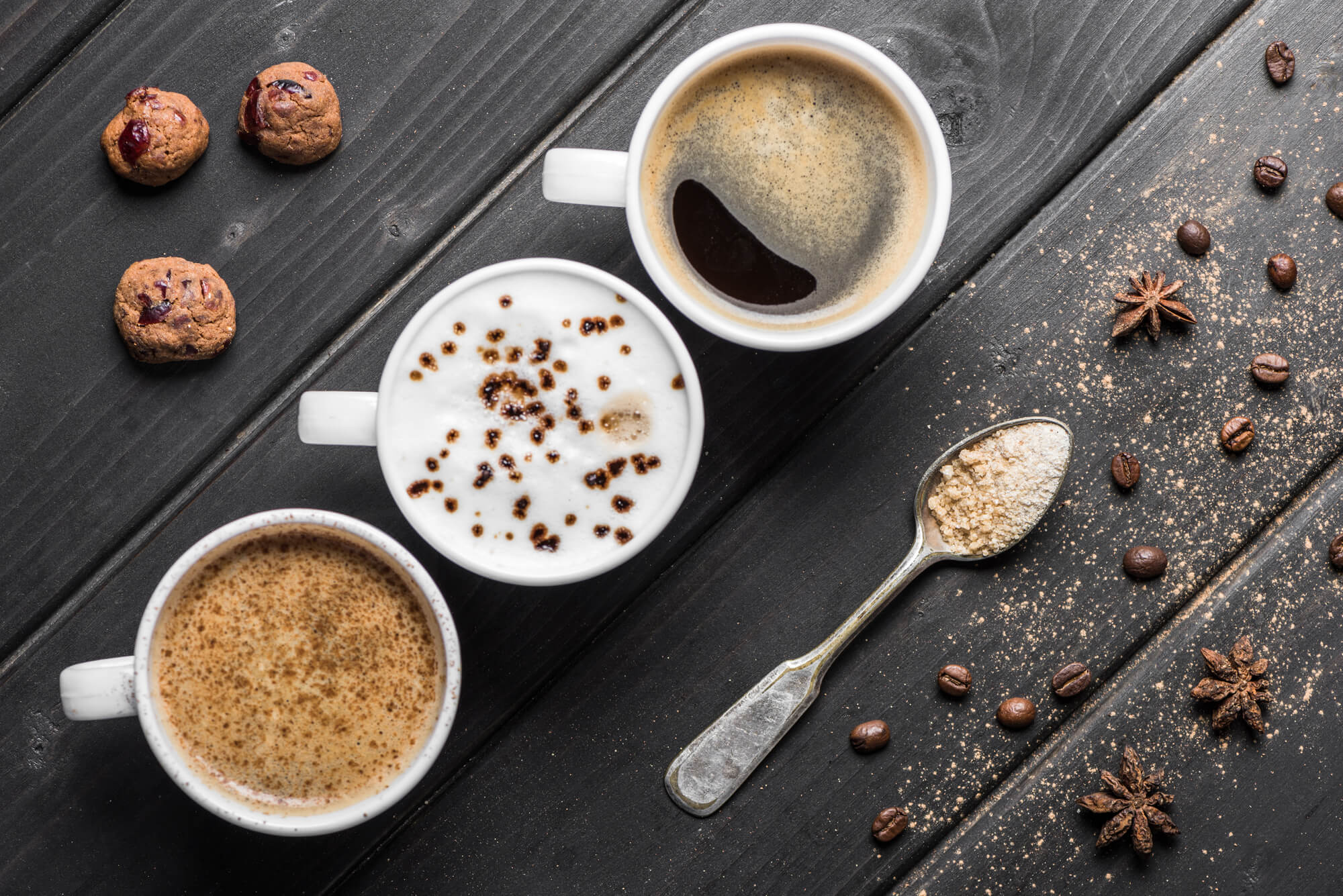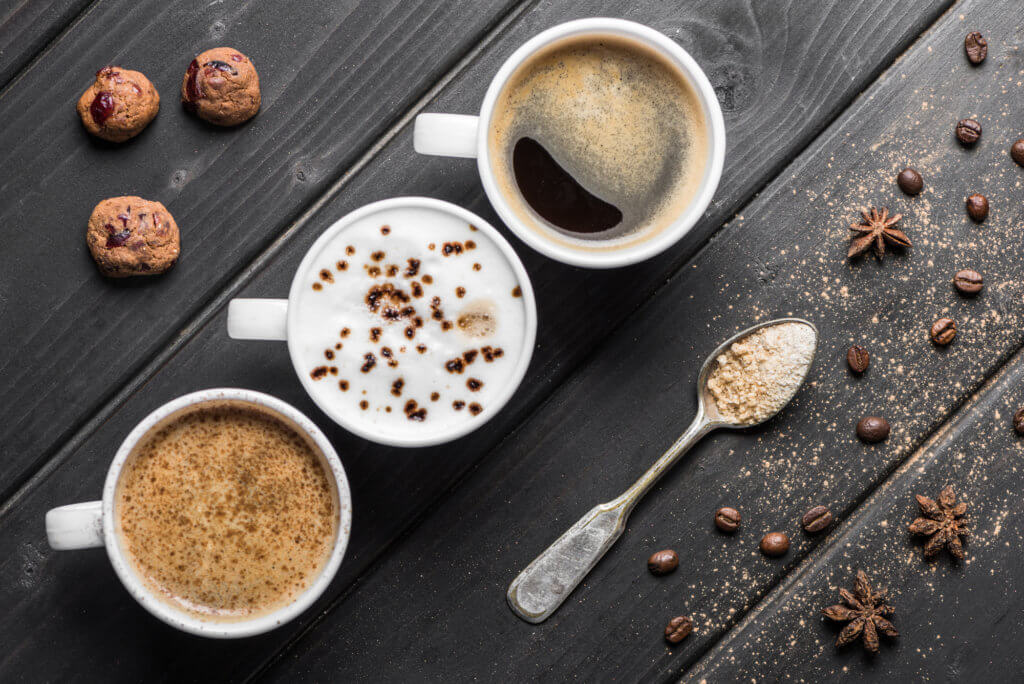 Personally, I resent paying for a cup of tea outside the home, unless I really want it. They're not doing anything that I couldn't in making that tea, just putting the bag in the cup, adding water and milk. I feel like there's more artistry to a cup of coffee that I don't mind paying the hiked prices for.
Maybe that's why English people are spending more on coffee out than they ever have done before!
The best English drinks for you
When it comes to quintessentially British drinks, we have a lot of choice. Depending on the weather, the occasion and the circumstance, there's a drink for you to enjoy.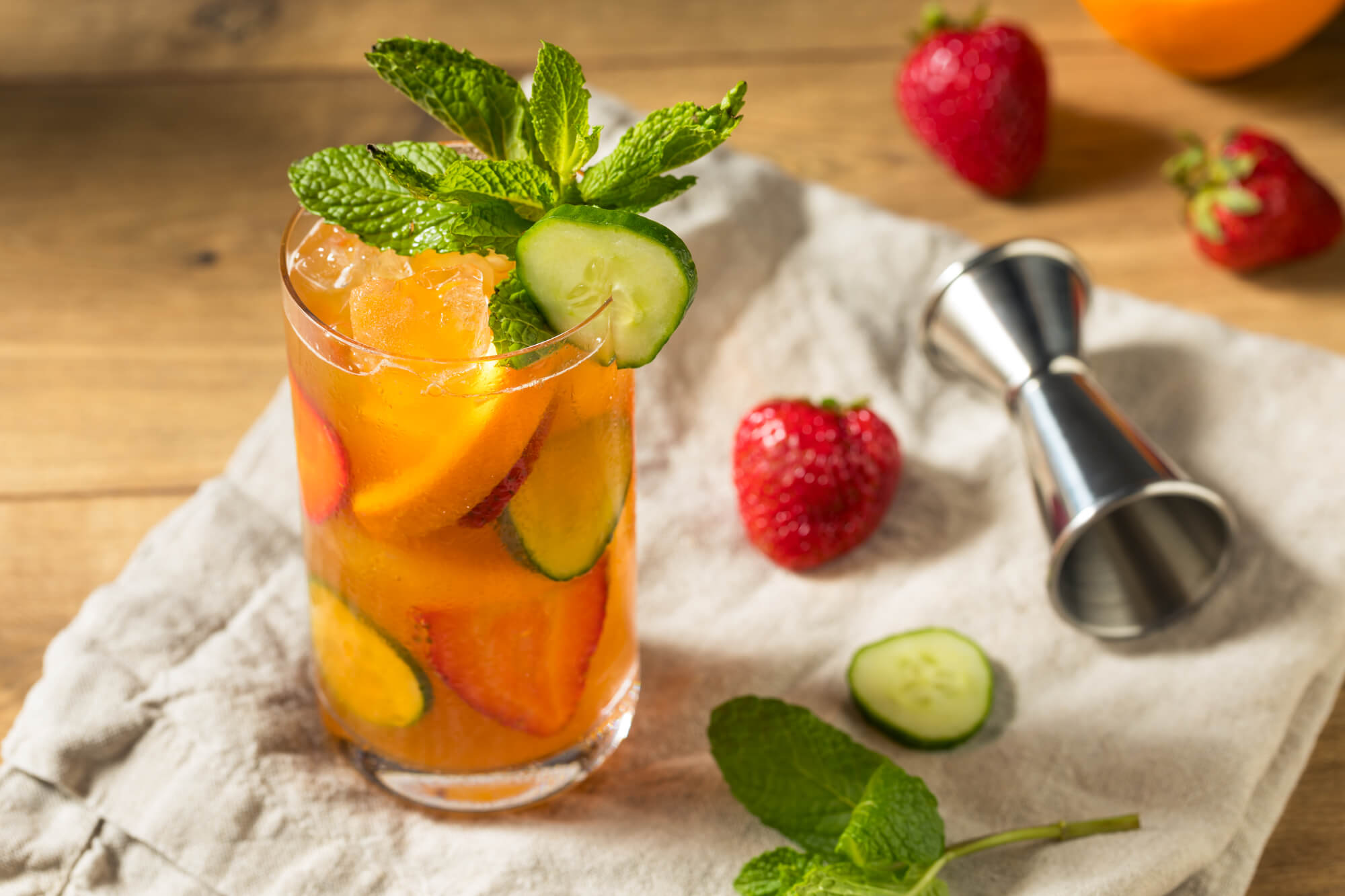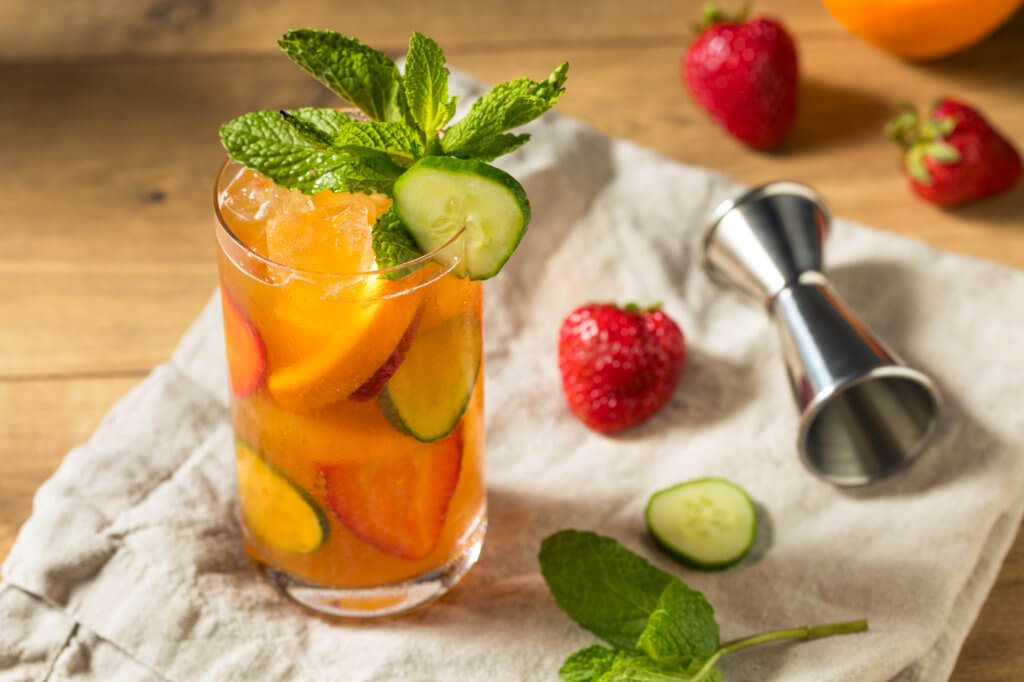 Drinking in England is a national sport. Whether gin or tea is your tipple, you can guarantee you'll find a friend to enjoy it with you.
As you can tell, England drinks!
---