Looking for the most interesting towns in Somerset to plan your trip this summer? We've rounded up Somerset's best towns to help inspire you where to go in this wonderful county…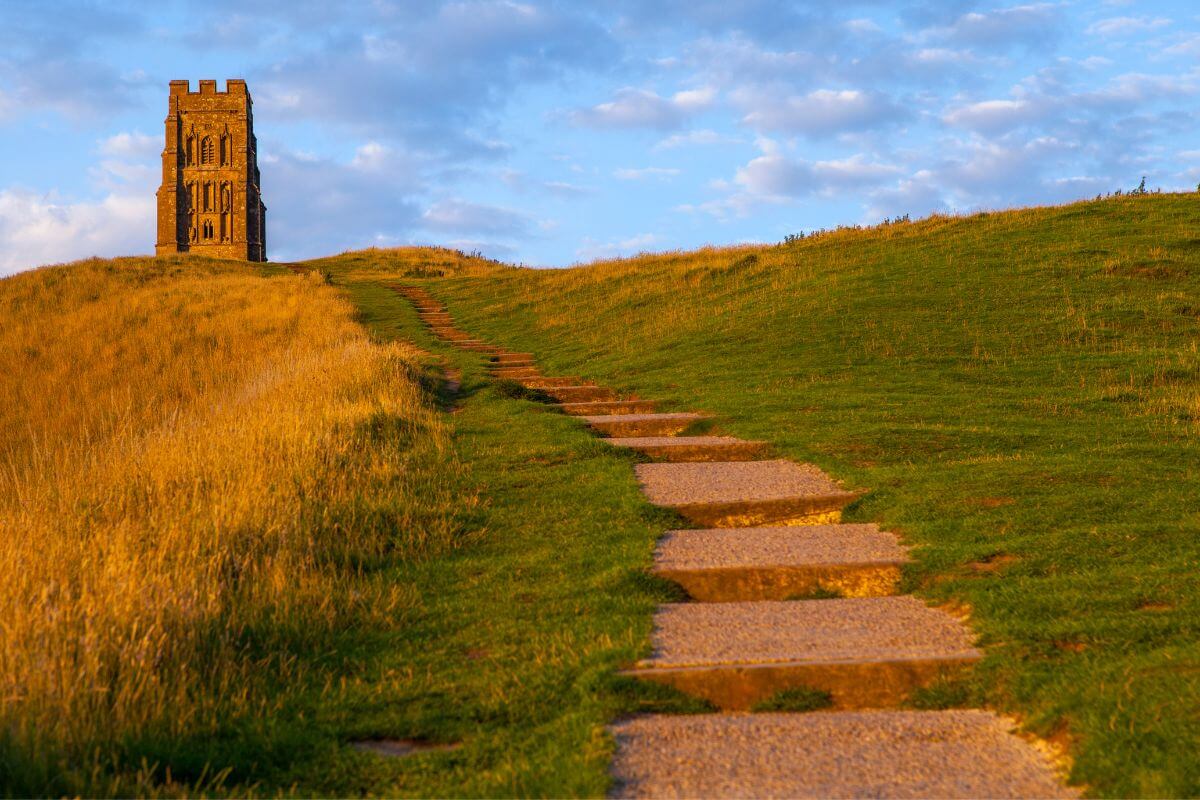 Somerset is located in the southwest of England, between Exeter and Bristol. It's a wonderful English county made up of charming beaches, wildflower meadows, traditional wells, rolling hills, medieval architecture, and spacious countryside. Somerset is only a 3-hour drive from London making it a perfect destination if you are looking for a scenic and relaxing trip.
Visit the best places in Somerset and you'll enjoy top attractions such as Cheddar Gorge, Wells Cathedral, and Glastonbury Tor, just to name a few.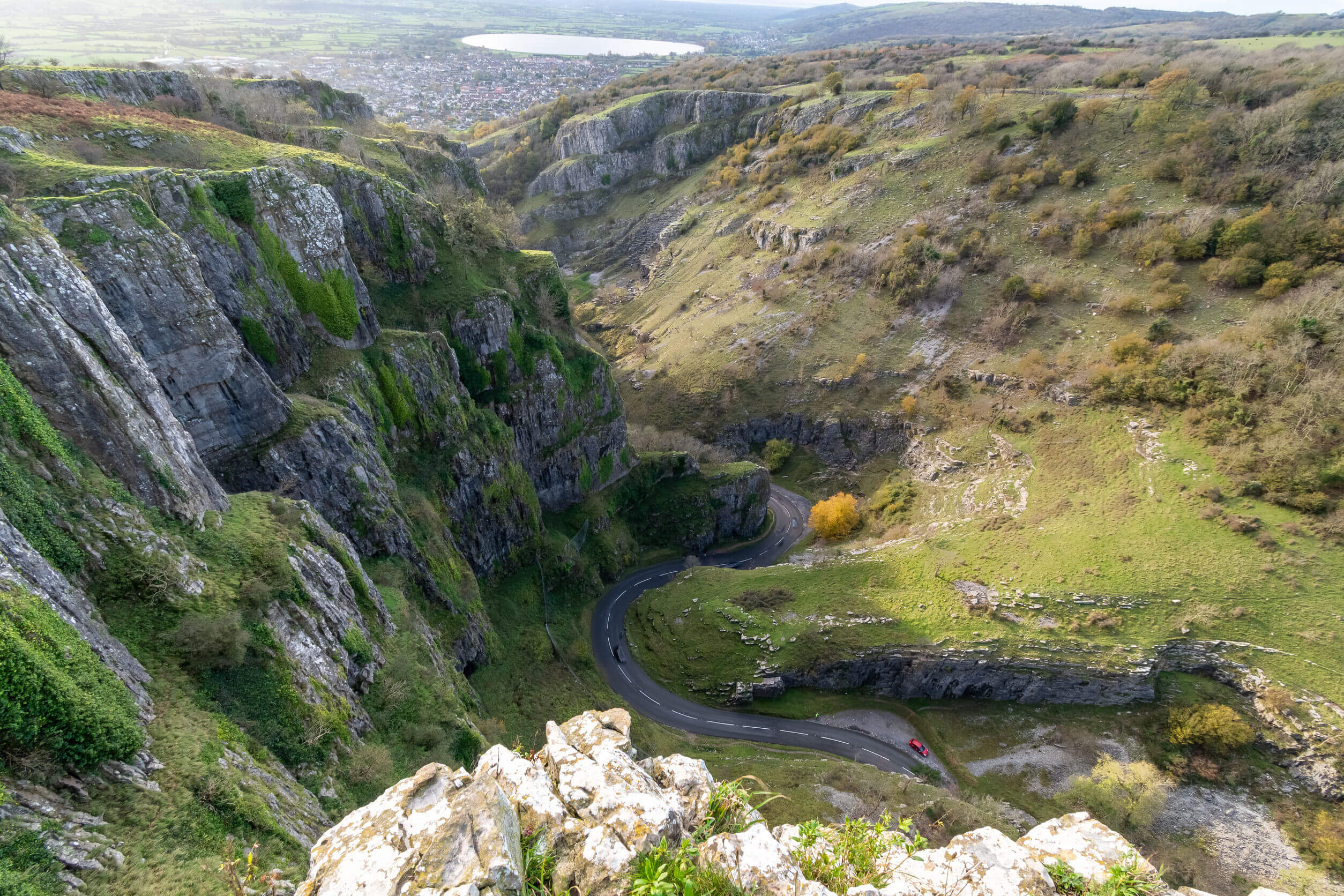 If it's your first time in Somerset, expect to do some hiking, visit historical locations, and attend festivals. For people who wish to find some tranquillity, that's also not a problem. There's plenty of opportunity to get off the beaten path when you know where the best towns in Somerset are to start from.
And if you fancy staying a bit longer than a day in Somerset, we've made a few recommendations for the best Somerset cottages to stay in too – courtesy of Classic Cottages.
Best Towns in Somerset
All the best Somerset towns for you to explore on a day out.
1. Glastonbury in Somerset
The rolling hills of Glastonbury attract many visitors, especially in summer. This typical English town has a lot to offer beyond the annual Glastonbury Festival. Funny enough, the festival itself doesn't actually happen in Glastonbury but in another Somerset town, just a 14-minute drive called Pilton.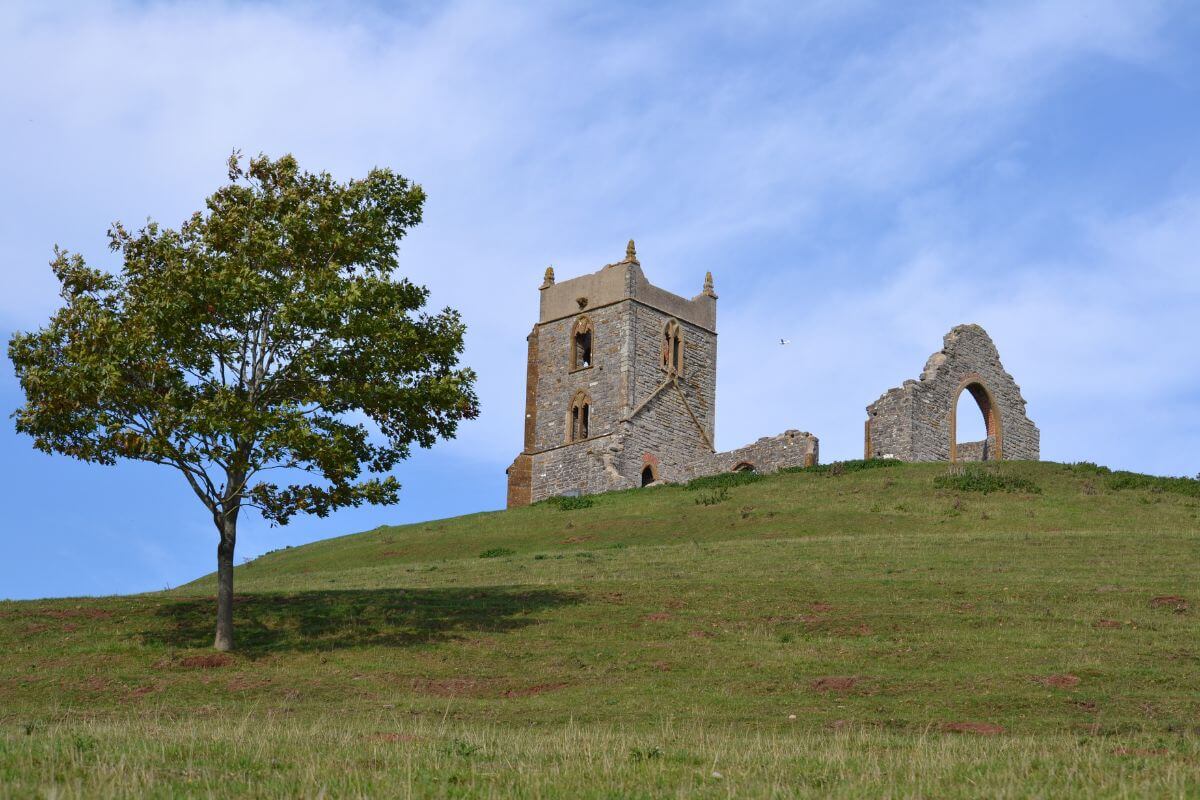 If you're not coming to Glastonbury for the festival, this town has quite a list of things you can visit such as medieval sites and ancient architecture, you can also learn about its legendary myths. This includes Glastonbury Tor and Chalice Well.
Wander down the streets of Glastonbury and you'll find new age shops, vegan cafes and there's sure to be a street entertainer chucking some balls or fire around. Glastonbury is known as one of the most spiritual places in England, visit and you'll totally see what we mean!
There are plenty of accommodations in Glastonbury's main town, if you'd like to spend longer than a day in this Somerset town. Though, if you want to maximise your trip and enjoy the complete countryside experience, it's best to book a holiday cottage a bit outside downtown.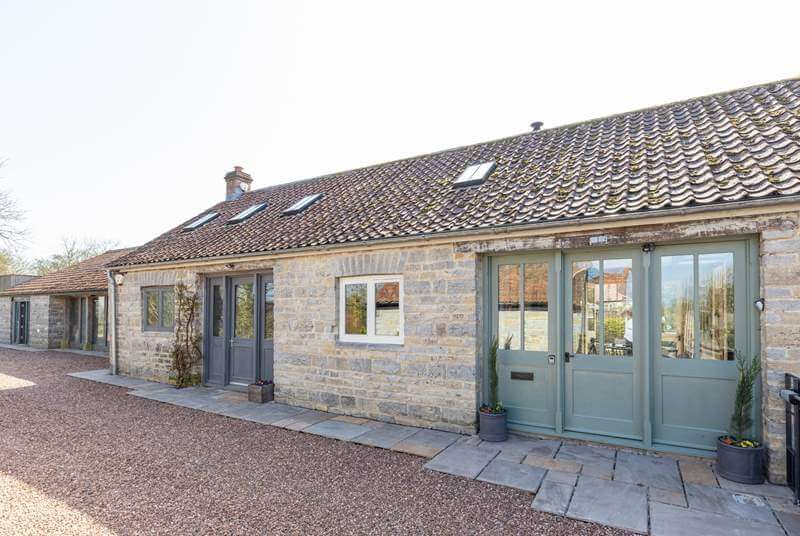 This stunning house is only 5 miles from the town centre and has plenty of space for 4 people. There's a cosy mini fireplace matched with a wooden floor throughout the house. The kitchen is well-equipped that leads to an open space dining and living room area. If that's not enough, there's a backyard with comfortable sitting shaded with a parasol. A top-floor bathtub with a skylight window is the ultimate feature making this an amazing place to stay for visiting the Somerset town of Glastonbury.
Small dogs are welcome here but if you want to see more options, these are all dog friendly cottages available in Somerset.'
2. Taunton in Somerset
Only 20 minutes southwest of Glastonbury is Taunton. It's a little bigger than Glastonbury and houses the Museum of Somerset, with over 400 million years of history. There are also a lot of outdoor spots for you to enjoy such as golf, cricket, horsemanship, or take a nice walk around Vivary Park.
There are also quite a few hight street shops and cafes to enjoy – check out Mr Miles Tea Room for a fun afternoon tea experience. If you're up for a bit of adventure, the Taunton Canal offers a great spot for paddleboarding in Somerset, just FYI.
Due to its size, Taunton has a lot of chain hotels in the town centre, but why not make it a really special trip by staying in a unique glamping shepherd's hut?'
This place is ideal for a couple taking a romantic break in one of the best towns in Somerset and enjoying its natural beauty. The entire place has tall trees offering complete privacy and serenity. It has a king-sized bed, a dainty kitchenette, and a bright bathroom. Outside, you can enjoy the hot tub surrounded by trees and nature. There's also lovely outdoor seating with a grilling area.
3. Burnham-on-Sea in Somerset
Located right on the coast, Burnham-on-Sea was a small fishing village until the 18th century. That changed when the seaside resort start gaining attention and rose in popularity.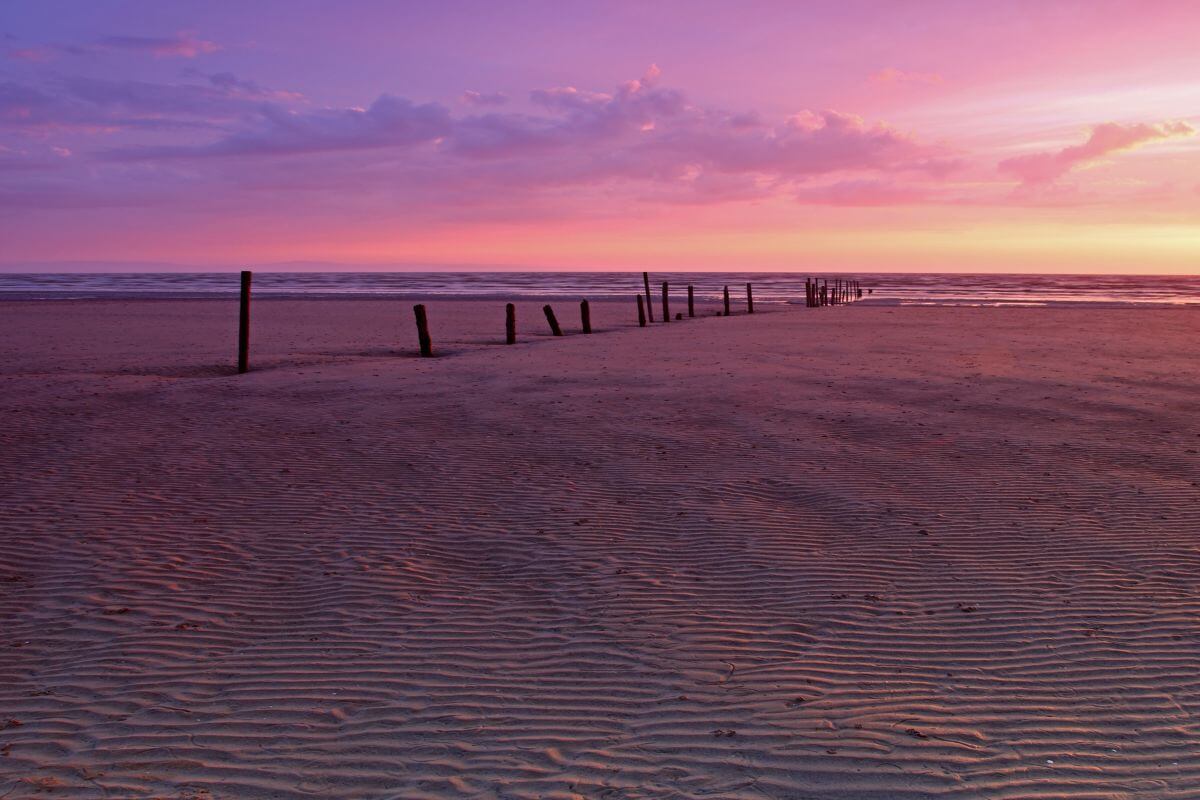 Today, Burnham-on-Sea is a great location for those who want to enjoy its quiet beaches and have picnics. This is a great place to visit for beach lovers who just want to relax in the serenity of the peaceful sandy dunes.
4. Cheddar in Somerset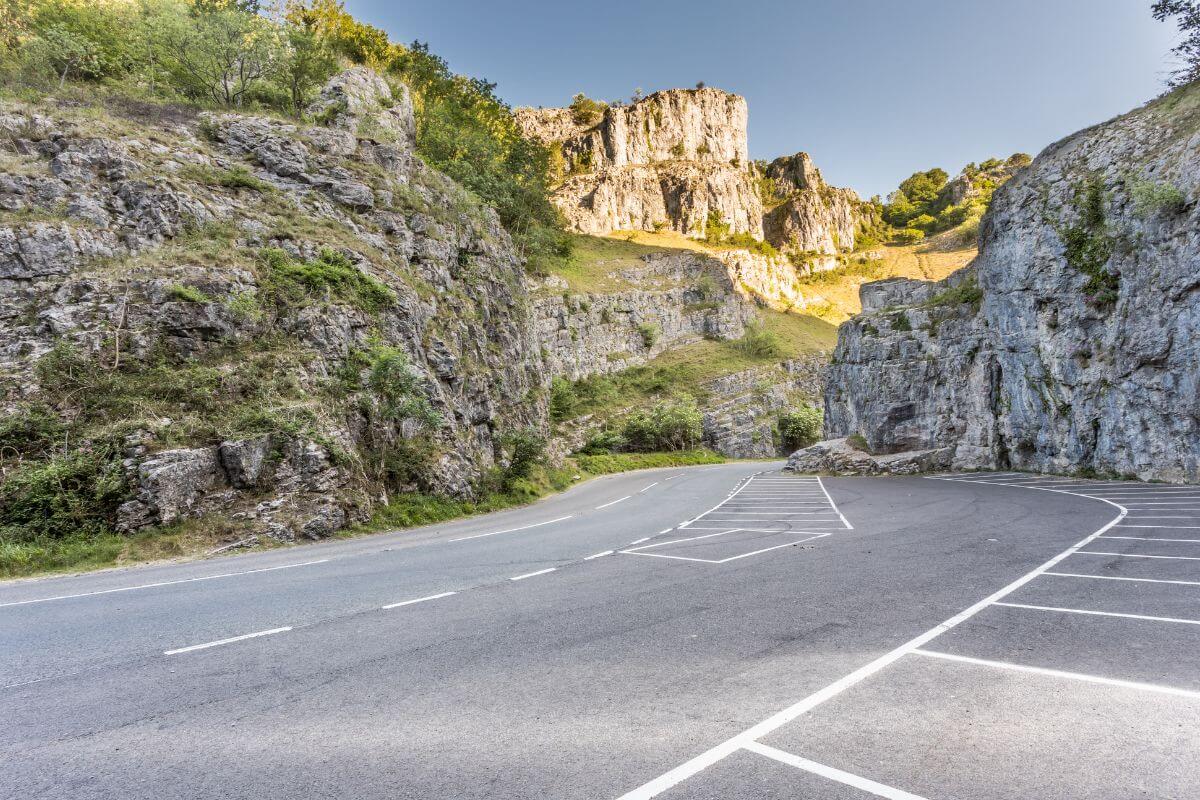 Cheddar is a popular village in Somerset, thanks to it having England's highest inland cliffs and magnificent caves. Surprisingly, given its size and popularity, Cheddar is still a village and not a town yet, but we couldn't write this list and not include it.
Cheddar Gorge and Caves are the most visited spots in Cheddar and the small hike is suitable for people of all ages. You can read about the best walks in Cheddar Gorge here.
These Cathedral-like caves carry over 9,000 years of human history. Because of all the valuable history it holds, the village was named after England's most famous cheese, Cheddar. Other attractions to visit near or around Cheddar are Black Rock and Pulpit Rock, and are well worth a visit.
Even if you don't want to go hiking or visit the caves, you can enjoy a wander down Cheddar high street in this unique Somerset village and pop in and out the cute shops and cafes here. Expect afternoon teas, chintzy souvenirs and locally produced food.
"Cheddar has a population well over 6,000 residents, a large secondary school, numerous sports clubs, churches, pubs, and many shops. It's expanding very rapidly with three large housing developments already being built and another 100 house development due to go ahead on the old Yeo Valley depot on the outskirts of Cheddar. In my opinion it's about time Cheddar became officially recognised as a town, it certainly no longer has the character of a Somerset village, so to continue calling it one is rather absurd!"

– Sara Fisher, Somerset resident since 1969
5. Ilminster in Somerset
Ilminster is near the edge of the border of Somerset. This little town only has over 6,000 residents. Its peaceful environment attracts visitors throughout the year but gets a bit busy during summer. There are not many things to do in Ilminster which is all part of the charm, however, there are charming small parks for nice walks, plenty of shops to enjoy, and the Shindig Festival location is near here.
If you want to stay longer in Ilminster and enjoy the peace and quiet, how about staying in The Cider Shed? This characterful cottage has fully-equipped kitchen, bright rooms, a comfortable bed, a dining room, and a spacious cosy sitting area. There's also a wonderful backyard with great privacy.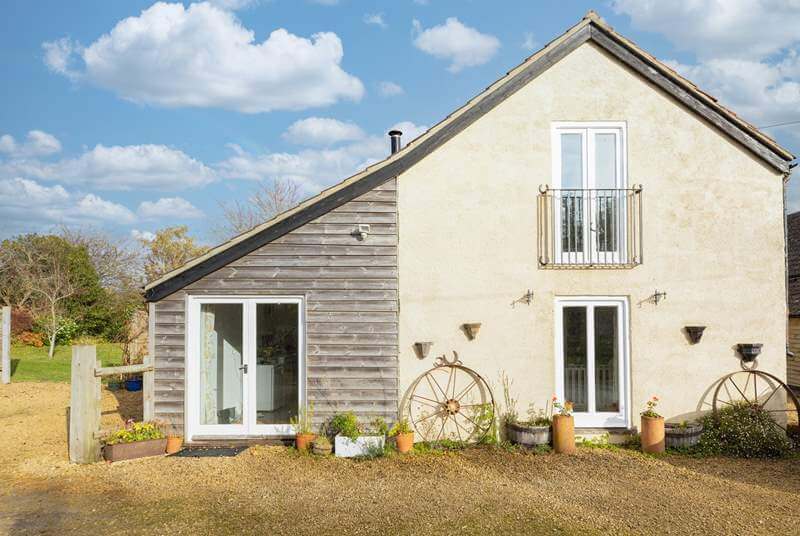 This holiday cottage is the ideal place if you seek tranquillity and a countryside experience, while still enjoying the comfort of having everything you need. Wake up and enjoy your breakfast with a view of the magnificent rolling hills of Somerset – you might even spot an animal or two.
6. Minehead in Somerset
Situated near Dunkery & Horner Wood Nature Reserve, this seaside town is ideal for people who enjoy going for long walks every day. For more challenging hikes, you can find trails towards Webbers Post, Dunkey Beacon, Bossingotn Beach, and climb the Hurlstone Point.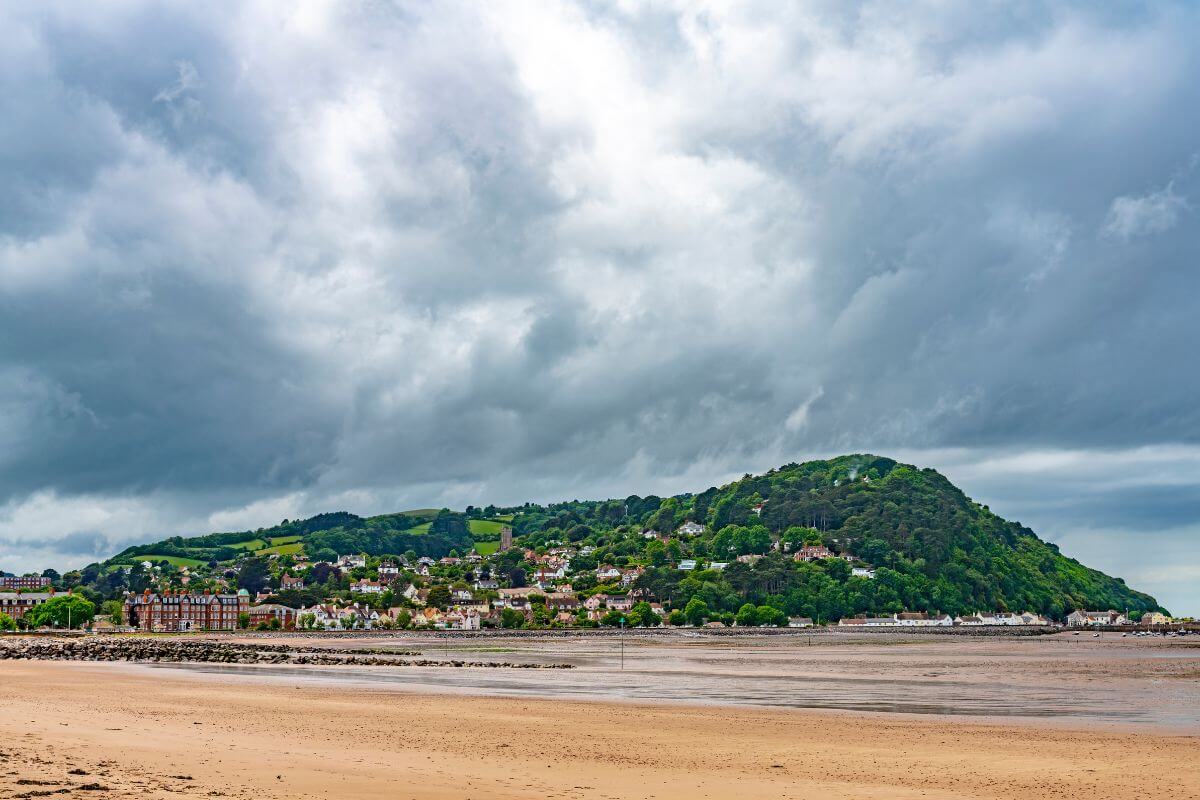 Minehead is a busy town with lots of shops and activities to do, especially in summer. During the day you can explore Minehead Museum, walk through Blenheim Gardens, and pay respect at Minehead War Memorial. Finish off your day by soaking your toes in Minehead Beach.
7. Shepton Mallet in Somerset
Shepton Mallet is a good-sized town southeast of Ebbor Gorge Nature Reserve. It has ancient and medieval sites that are well-preserved, easy hiking trials, with a backdrop of gorgeous rolling hills. The town centre can be a busy place, but in any direction, you can find parks and green space. The attractive Wells Cathedral is only a 13-minute drive northwest of Shepton Mallet, in Wells, the second smallest city in England and one of only two cities in Somerset (the other one is Bath).
With a population of over 10,000, Shepton Mallet has plenty of options when it comes to grocery stores and cafes. During your visit, check out the War Memorial, Market Cross, Charlton Viaduct, and Shepton Mallet Museum. And if you like all things scary, you could check out the ghost tour at Shepton Mallet Prison – grab your tickets through LoveToVisit, here. During summer, there is an exciting mid-summer festival for an agricultural society which you must not miss.
READ MORE: The Best Things to Do in Wells
8. Street in Somerset
If you're looking for a large village yet still relaxing place in Somerset, check out the town of Street. It's located in the driest spot of Somerset. Here, you will find medieval buildings and signs of Roman occupation. Keeping on your toes is not a problem either, you can visit the Walton Village Hall and Walton Hill. If you fancy a dip, Street has two public swimming pools with Olympic-sized pools which are both heated. You can also attend great shows at Strode Theatre or dine at various restaurants on High Street. There's also an interesting shopping centre here too.
9. Weston-super-Mare in Somerset
Weston-super-Mare is one of the most vibrant towns in Somerset. It's located on the coast and filled with exciting activities. The sandy beach of Weston-super-Mare is a magnificent spot to enjoy the water, especially during summer. Apart from that, you can also visit an aquarium, theatres, museums, and the Grand Pier.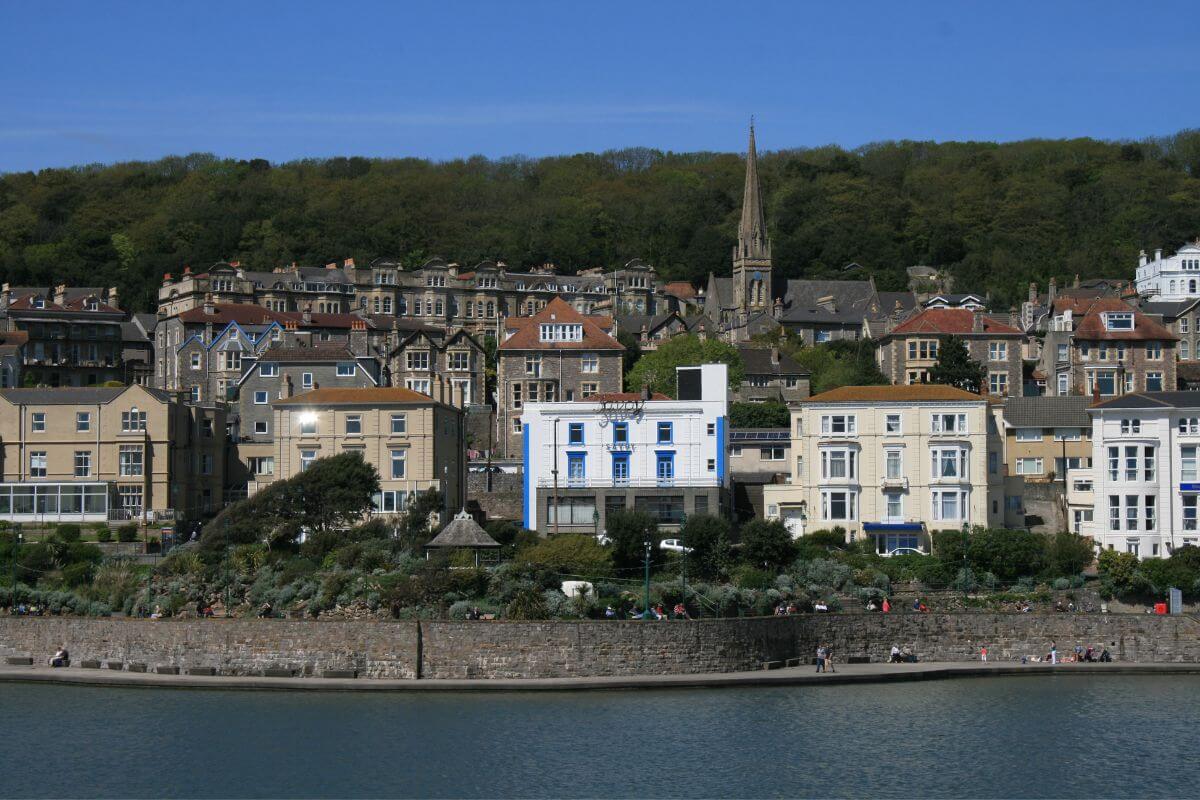 A little unusual, but Weston-super-Mare has a golf course right on its shoreline. Not too far from it, you can do a quick hike to Brean Down Fort. Other beaches you can check out include Brean Beach, Uphill Beach, Marine Lake Beach, and Sandy Bay Beach.
Downtown, there are more entertaining places to visit such as The Helicopter Museum, Weston Museum, Pirate Adventureland, The Playhouse, and Water Adventure Play Park just to name a few. Weston-super-Mare is a fantastic town in Somerset for families with young children.
10. Yeovil in Somerset
Yeovil is a big town in the south of Somerset near the border with Dorset. This place is an amazing location for cycling trails, spectacular gardens, and the area where you can survey historical houses. There are also acres of rolling hills, while not too far from the town centre is Ninespring Lake. It is surrounded by a scenic lush green area which connects to Yeovil Country Park which features a beautiful little waterfall.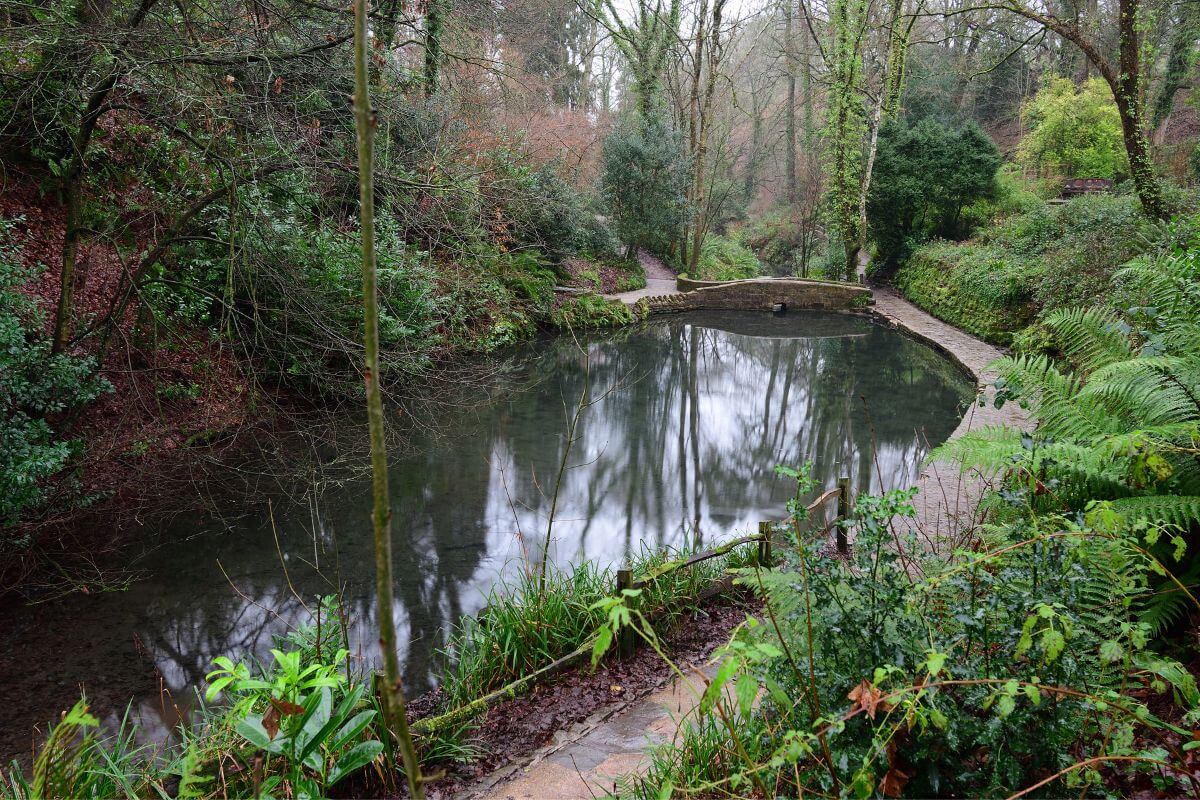 In the town centre, tour around the War Memorial and Millenium Clock. If you enjoy live performances, head to Swan Theatre or The Octagon Theatre.
Best towns in Somerset
Somerset is an ideal place to spend a weekend or even just a day if you are looking to take a break from life. Somerset's spacious countryside offers calming destinations but still has everything you need during your stay and fun activities.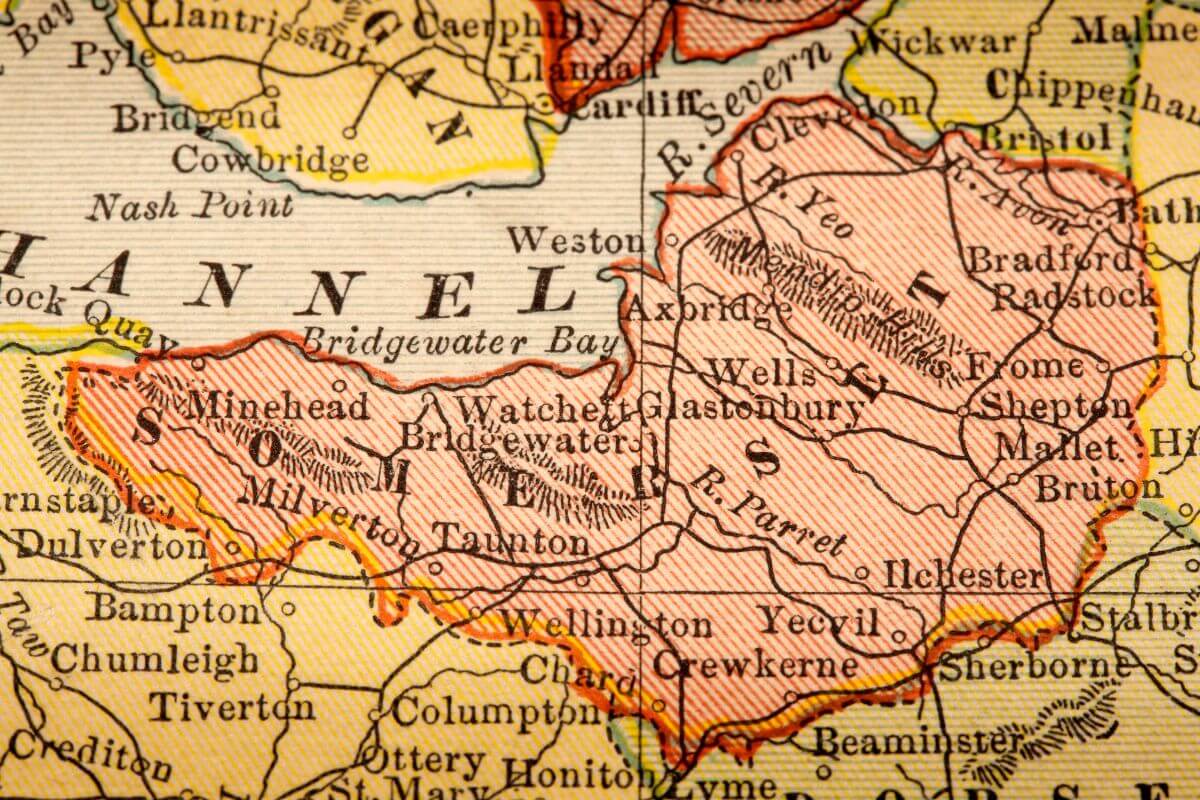 If you want to visit during summer, the entire region of Somerset comes alive. There are many festivals happening from music, to cultural, and agricultural festivals. This includes Glastonbury Festival, Priddy Folk Festival, Farmfest, and The Sand Cider Festival to name a few.
Finding accommodation in Somerset during this peak season is not a problem either. The bigger towns have plenty of hotels to choose from while smaller villages have charming and quaint little holiday cottages and renovated farm houses. There are many best Somerset towns to explore and all of them have their own charm and are definitely worth a stop by.
Enjoy your days out in Somerset!
---