If you've always wanted to visit Winchester, but weren't sure what the best places to see were, then this day out in Winchester itinerary is just what you need to make the most of your time.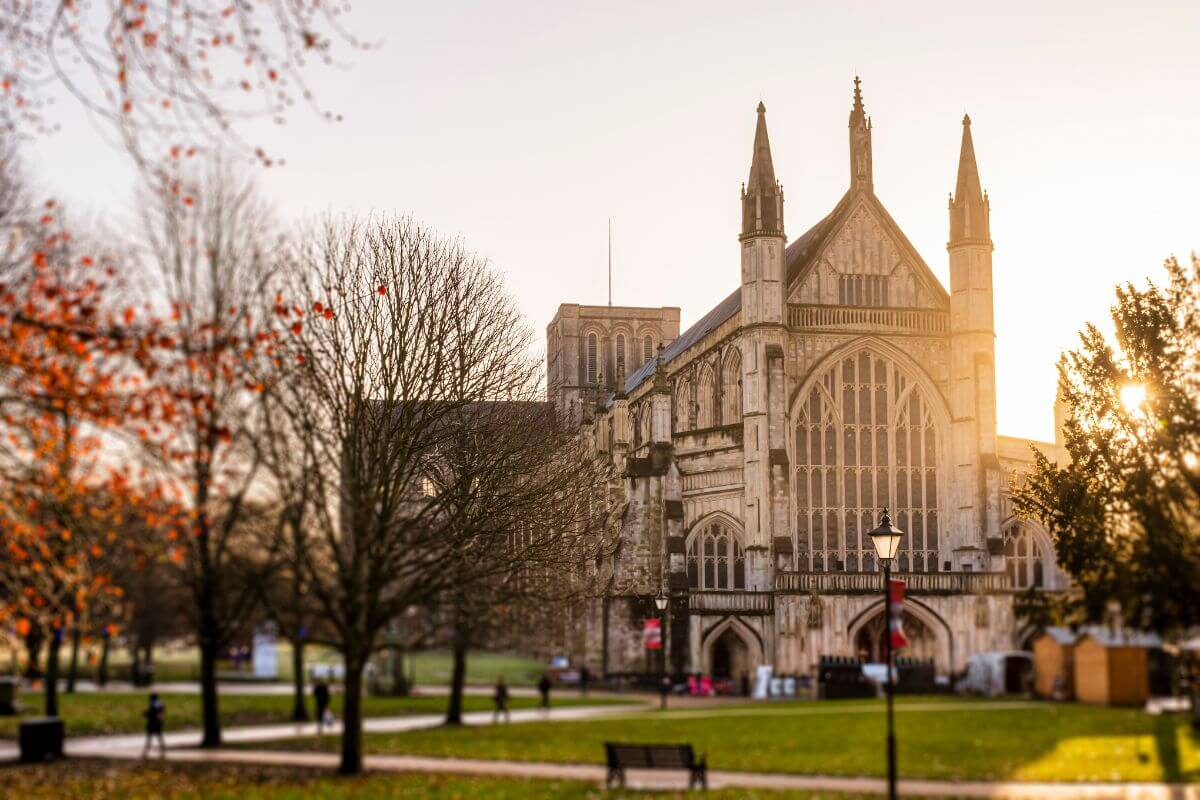 Winchester, a cathedral city in Hampshire, is located on the edge of the South Downs National Park. Home to the Winchester cathedral, built in 1093, Winchester is a vibrant and ancient city that's 60 miles from London and 14 miles from Southampton, its nearest city.
Full of history and culture, Winchester is a bustling city just waiting to be explored. Here's the lowdown on what to eat, what to do in Winchester, and all the best local spots to make sure you have the best day trip to Winchester possible.
Read on to find out how you should spend your day in Winchester.
by Rebecca Campbell
City Expert
Rebecca is a freelance journalist-turned-blogger who enjoys writing about parenting and outdoor activities. Check out her blog RebeccaSCampbell.com to find out more.
How to Have An Amazing Day Out in Winchester
All the best things to do in Winchester for a wonderful day out.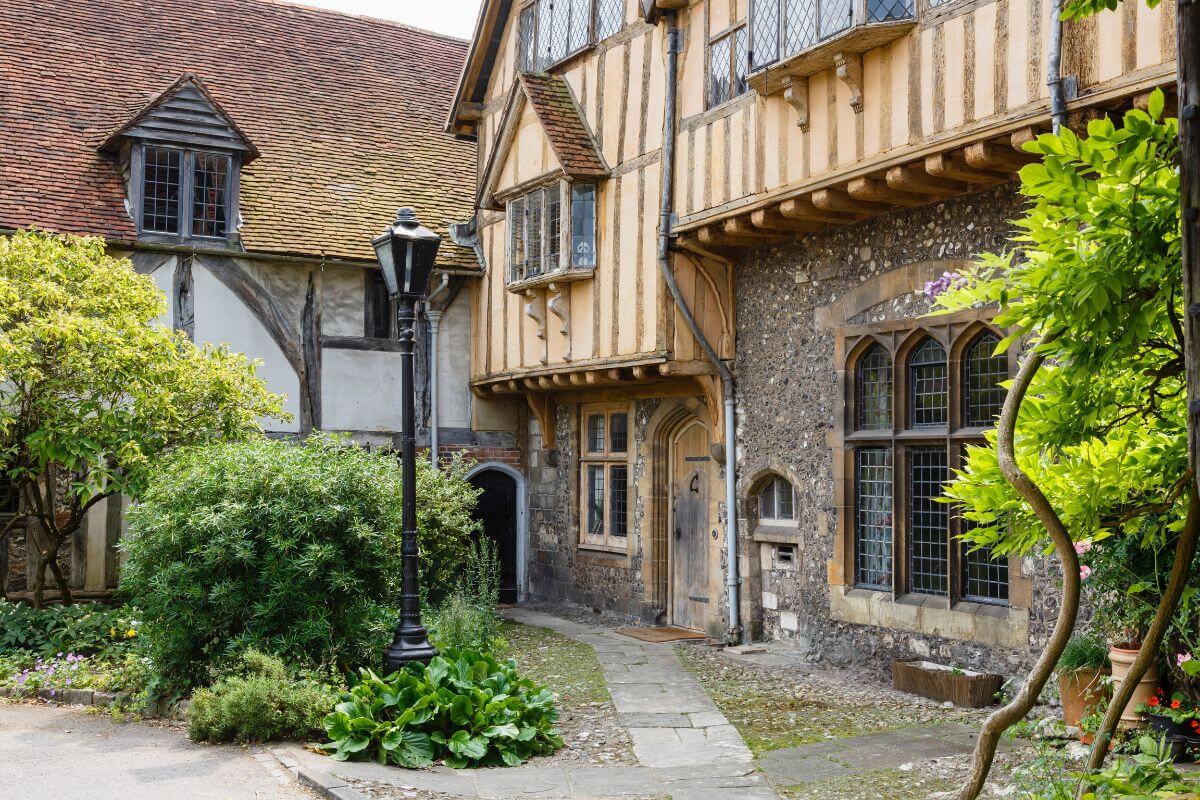 8am: Grab some breakfast at Josie's
Start your day right by giving your body the fuel it needs to get you around the city. Josie's, located on Jewry Street, is a great place that serves all-day breakfasts, lunch, and cakes. It's one of five sites, the original is located in the village of Bishop's Waltham, and is a family-run business.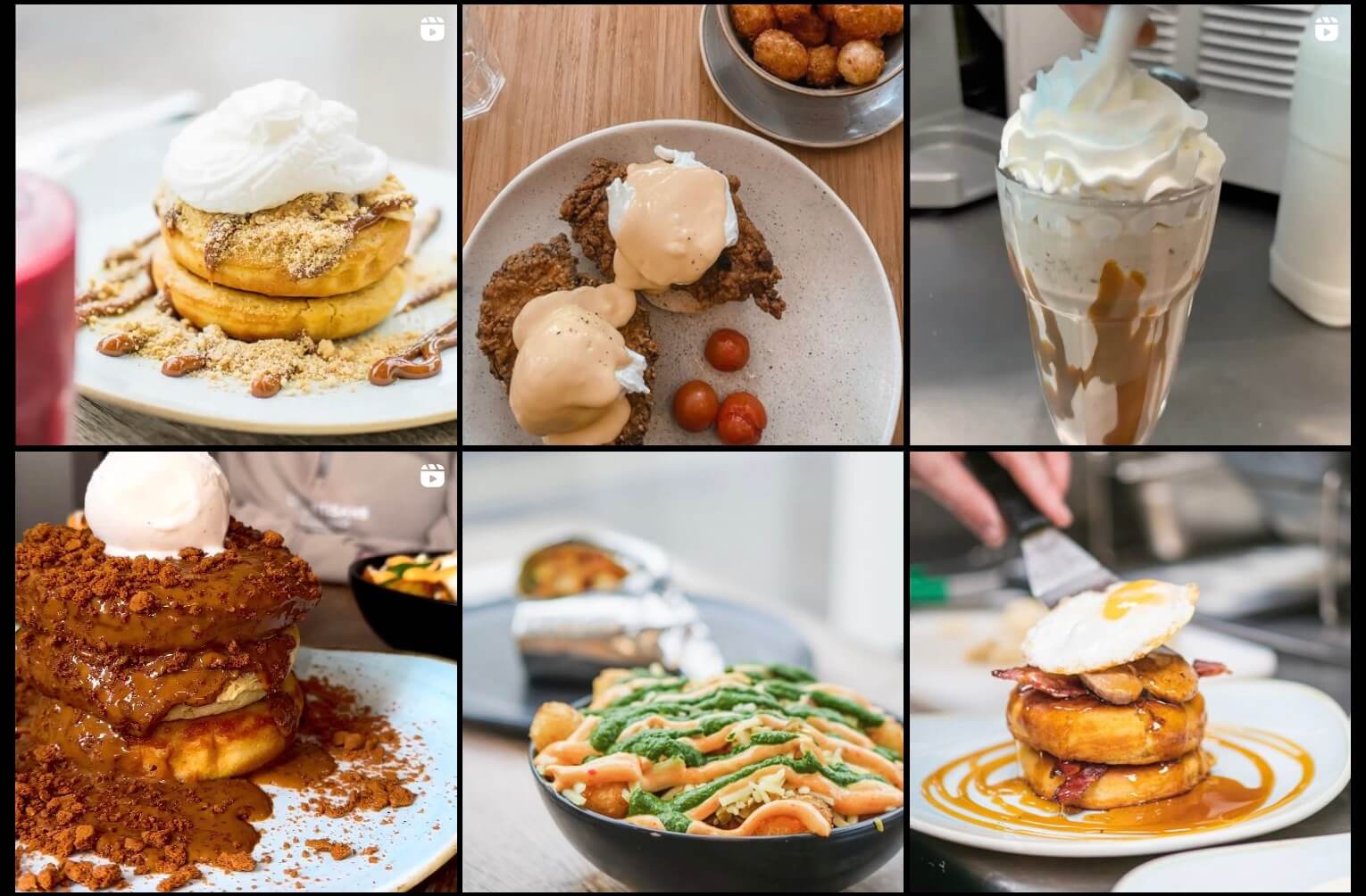 Whether it's pancakes you're after (something Josie's is famous for), something light to eat, big breakfasts, or even a toastie, Josie has it. Prices aren't unreasonable either with The Biggie brunch dish costing the most at £12.50. There's also a selection of coffees, tea, smoothies, juices, and milkshakes giving you a wide variety to pick from. If you're visiting during the week, Josie's opens from 7:30am, and 8am on the weekends if you're after that half-hour extra lie-in.
Visit Josie's and you'll be well fuelled for your fun day out in Winchester!
9am: Visit Winchester Cathedral
A day trip to Winchester isn't complete if you haven't visited the city's cathedral. Built in 1093, Winchester Cathedral has welcomed visitors for over 900 years showcasing its fascinating history as you explore the building.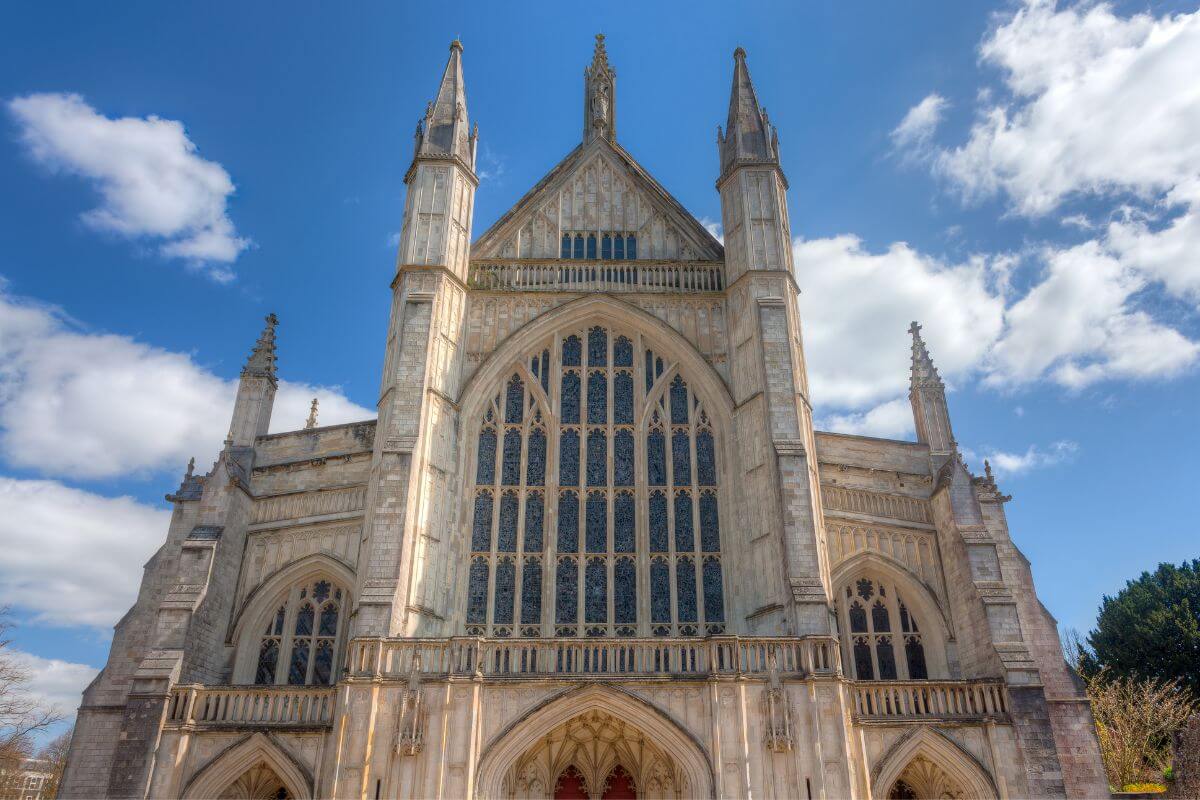 Spending time here will easily take a few hours, so take advantage of the Cathedral's free tours to learn about the building's history. As you walk through the Cathedral, look up to see the impressive vaulted ceiling. Visit Jane Austen's grave where she was laid to rest and head down to the cathedral's crypts.
If you have young children with you, pick up a children's trail, helping to keep them entertained and interested as you walk around. You can pick these maps up from the information desk inside the cathedral.
The Cathedral is an absolute must for your day out in Winchester!
10:30am: See a replica of King Arthur's Round Table at Winchester Castle
Winchester Castle and the Great Hall are definite must places to visit. Constructed in 1067 by William the Conqueror, the Great Hall is all that remains of the castle and it's here where you'll find a round wooden tabletop that's been hung on the castle's walls for hundreds of years. Legend and popular belief believe the tabletop to be that of King Arthur's Round Table, something that will certainly delight kids.
If you're visiting during the holidays, you'll be entertained with historically themed events, adding extra excitement during your day trip. And if the weather's nice, why not take a stroll through Queen Eleanor's Garden, which can be found at the back of the Great Hall.
12pm: Time for a spot of lunch at Frieda's Tearoom
After spending the morning walking around and seeing some of Winchester's sights, it's time to refuel, and what better way than by visiting a tearoom, Frieda's Tearoom in particular? If you're in Bournemouth anytime, they also have a tearoom there.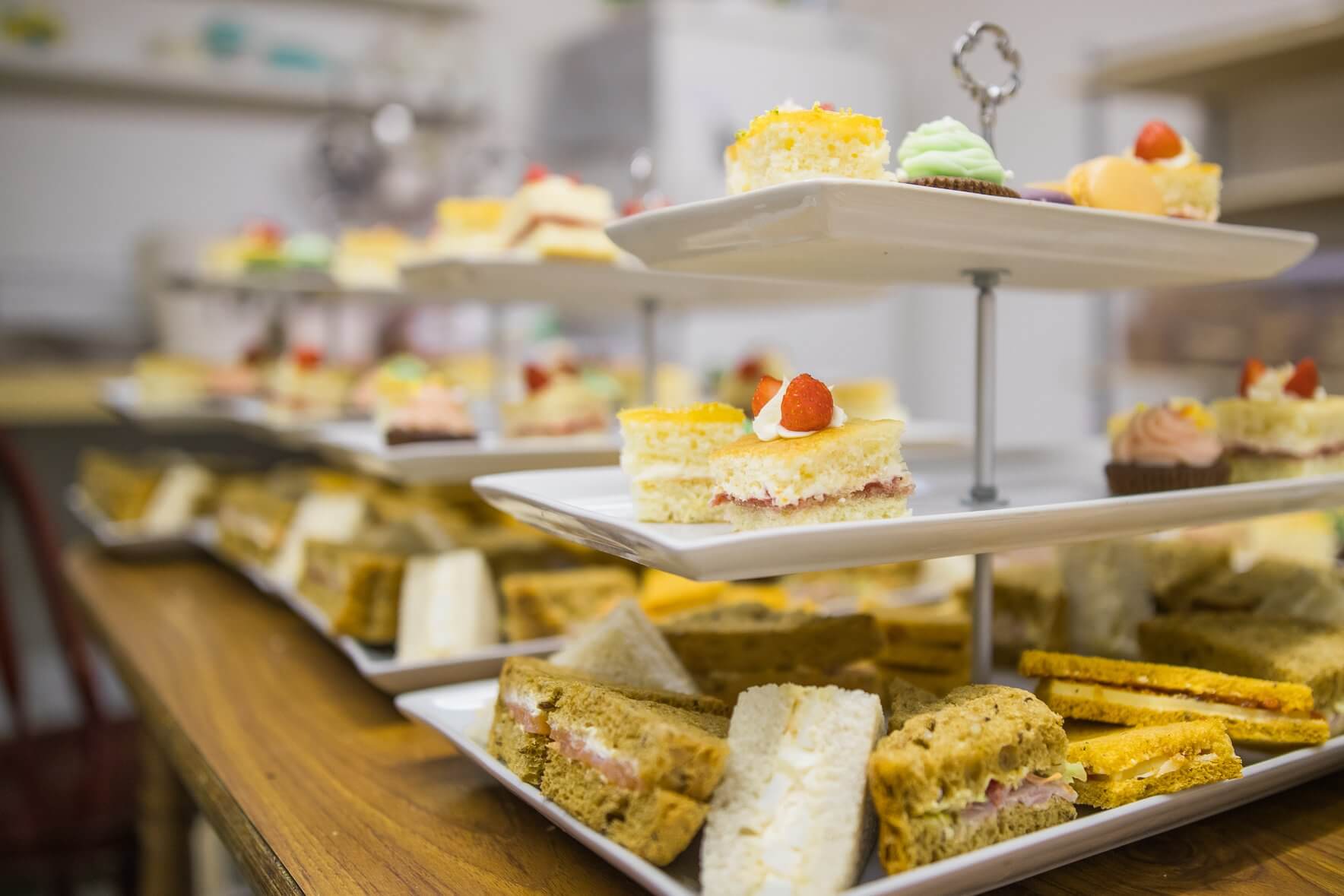 Inside, you'll find a quaint set up with wooden backed seats at bigger tables and smaller cosy tables. Frieda's is a great place to stop by where you'll find a selection of food, such as sandwiches, quiches, and freshly made soup. Make sure to try one of the cakes! Frieda's also does afternoon tea, ranging from the classic afternoon tea to the bottomless Prosecco afternoon tea, something I was definitely tempted by. They even have a gin one on offer.
1:30pm: Stop by the National Trust Winchester City Mill
Dating back to at least 1,000 years during the reign of King Alfred is Winchester's City Mill, making it one of the UK's oldest watermills. Rebuilt in 1744 and partially restored in 2004, the next step is to replace the water wheel to begin milling again after the old wheel was decommissioned in February 2023. When we went the wheel was still there, so hopefully they get a new one soon.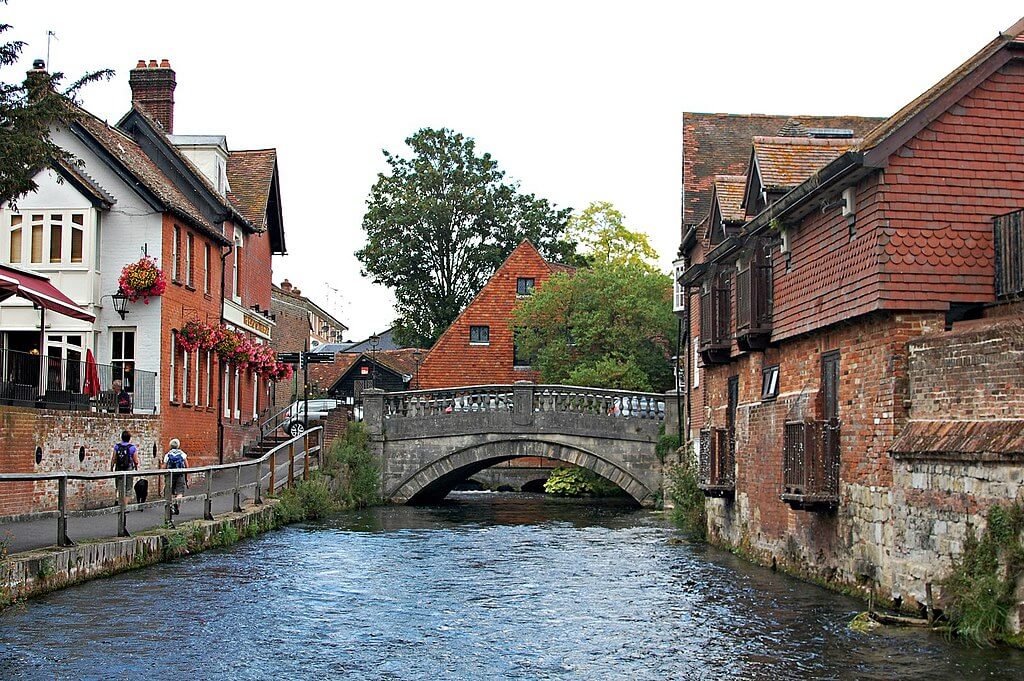 Inside, you'll learn more about the mill's history, see some of the tools that were used, enjoy hands-on activities, and see the River Itchen that flows underneath the city's bridge and around the mill. You're guaranteed to see amazing wildlife.
2:30pm: Visit the statue of King Alfred the Great
This can often be overlooked, but one stop you should definitely make is to see King Alfred the Great's statue. Situated at the eastern end of The Broadway, it looks the length of the high street and the ancient castle.
It was made in 1899 to commemorate 1,000 years since the death of King Alfred; however, it wasn't inaugurated until 1901. Interestingly, the base on which Alfred's statue stands is upside down; however, it was deemed too difficult to switch and has remained with the wider base at the top ever since.
3pm: Stroll along Winchester High Street
Before venturing to your next stop, take some time to explore the shops of Winchester. As you wander through, you'll find a range of shops from chic boutiques to independent and big-name shops, cafes, restaurants, and gift shops.
It'll be easy to spend hours perusing the shops, but don't get too distracted as you still have plenty more to discover in Winchester on a day out.
4pm: Uncover the city's History at the Winchester City Museum
Located in the centre of Winchester is the Winchester City Museum. Here you'll learn about its Iron Age origins before moving on to its Anglo-Saxon period. You'll find out about Jane Austen and how she spent her remaining days in the city to that of King Alfred. 
There are three floors to discover where there will be plenty to do. You could become an amateur archaeologist, become a detective, or even try on some costumes while pretending to be a Roman or Saxon. When you've finished, visit the museum's shop for those souvenirs to take home to remember your trip.
For an adult, it costs £6, for children between five and 15 years, it costs £3, and under 5s go free. A family ticket, up to five people with two adults, costs £22.50.
5pm: Enjoy dinner at the Ivy Winchester
If you're after a bit of chic dining, check out The Ivy in the centre of Winchester. Originating in 1917, The Ivy restaurants have become a popular spot for diners after something a bit special with their dining. With a simple and elegant setting, it's like stepping back to the 1920s.
Located near the city's most popular sights, including Winchester Cathedral, The Ivy's bright and open setting is a great place for diners to relax.
Open seven days a week, The Ivy offers a range of dishes from vegan (plant-based Malaysian curry) and vegetarian (chargrilled halloumi salad) to modern British cuisine meals (chargrilled chicken paillard). From Monday to Friday, diners can enjoy the all-day set menu costing £18.95 per person. Afternoon teas are also available.
7pm: Catch some evening entertainment at the Theatre Royal
Visiting the city's Theatre Royal is a great way to end your day trip to Winchester. You'll be spoilt for choice whenever you decide to visit Winchester as they'll be something for everyone to see in this 400-seat auditorium. Before your showing, head to the Theatre Royal's bar for a pre-drink, with the bar opening an hour before showings.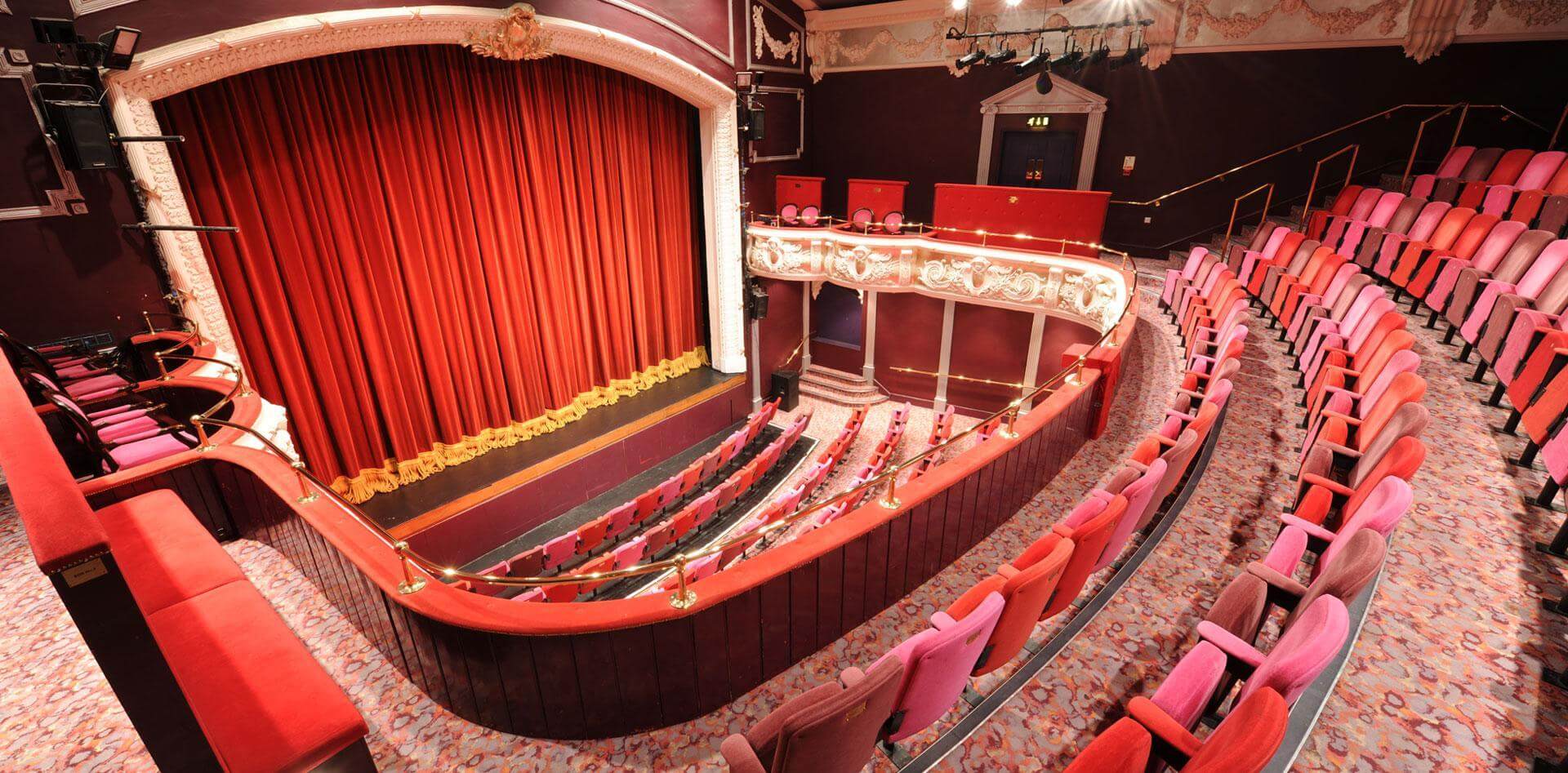 Winchester has plenty to offer and is a great place to visit and I think you'll love what it has to offer. Are there any places you'd recommend to make the day even better?
---