8 Best Day Trips From Bournemouth (All Within 1 Hour)
If you do like to be beside the seaside at Bournemouth, but you're looking for some great places to explore within an hour of this busy beachfront town, we've rounded up the best day trips from Bournemouth so you can explore the rest of the coastal area and even head inland for something a bit different.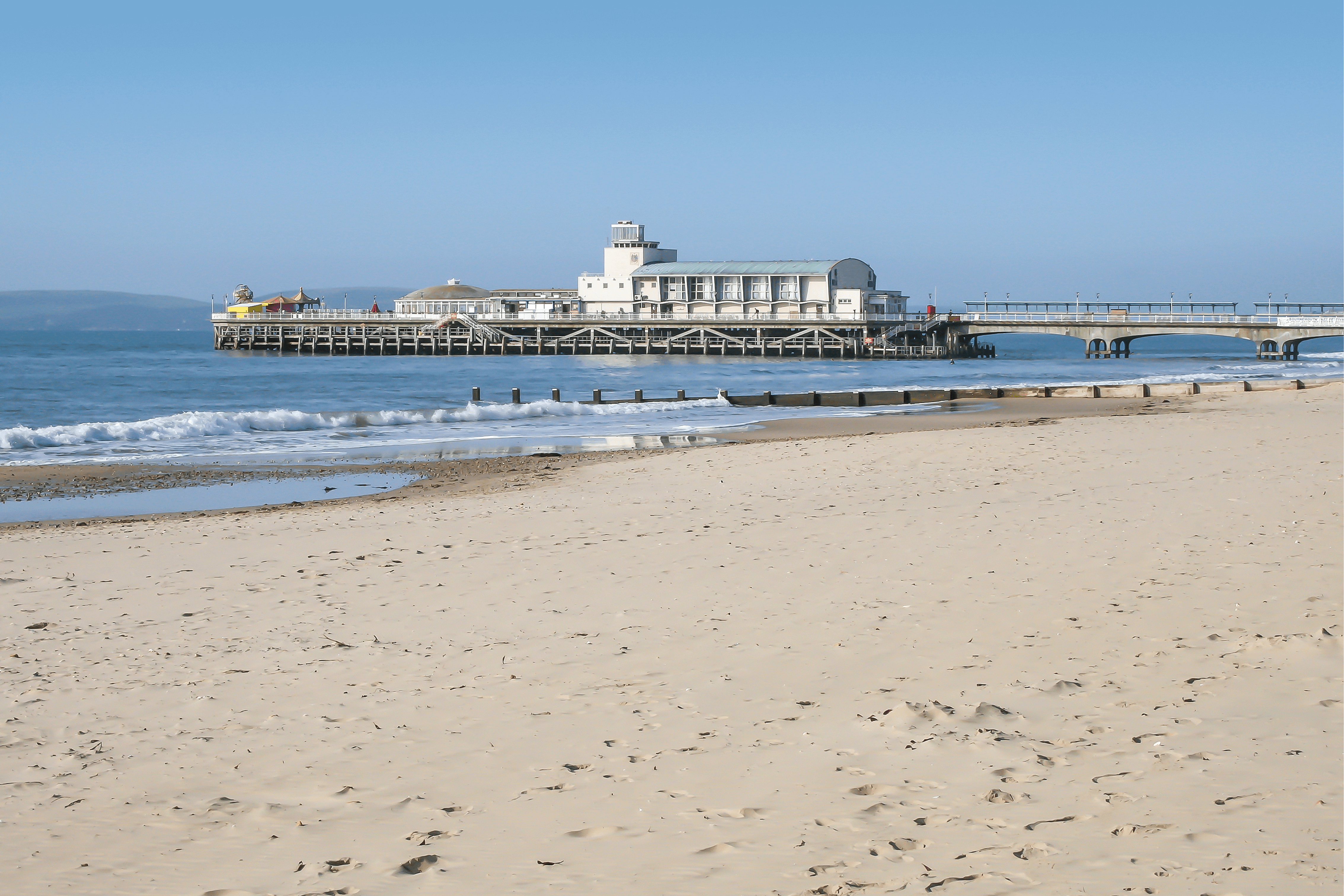 Bournemouth has lots to do; it's obviously one of the best beaches near the New Forest, but there are also some lovely walks to do there (like in the Bournemouth Parks Gardens), fun to be had (like at the amusements on the pier), and things to be learned (like in the Oceanarium where you can discover some of the amazing sealife).
If you've already done a Bournemouth trip or you live there all year round, you're probably looking for some places further afield (but not too far!) that you can explore on a day out. So we've rounded up a few of the best day trips from Bournemouth, and included how long it'll take you to get there so you can choose the day trip that's right for you.
Here we go…
Best Day Trips from Bournemouth
Here are all the best days out near Bournemouth for you to peruse.
1. South West Coast Path from Bournemouth
Travel Time: Around 55 minutes by car
You can't be based in Bournemouth and not take a trip down the coast to this amazing area at least once in life, since it's such a well-known World Heritage Site. There are lots of Jurassic coast tours you can join, but heading to a nearby section of the South West Coast Path might be the best day trip Jurassic coast has to offer.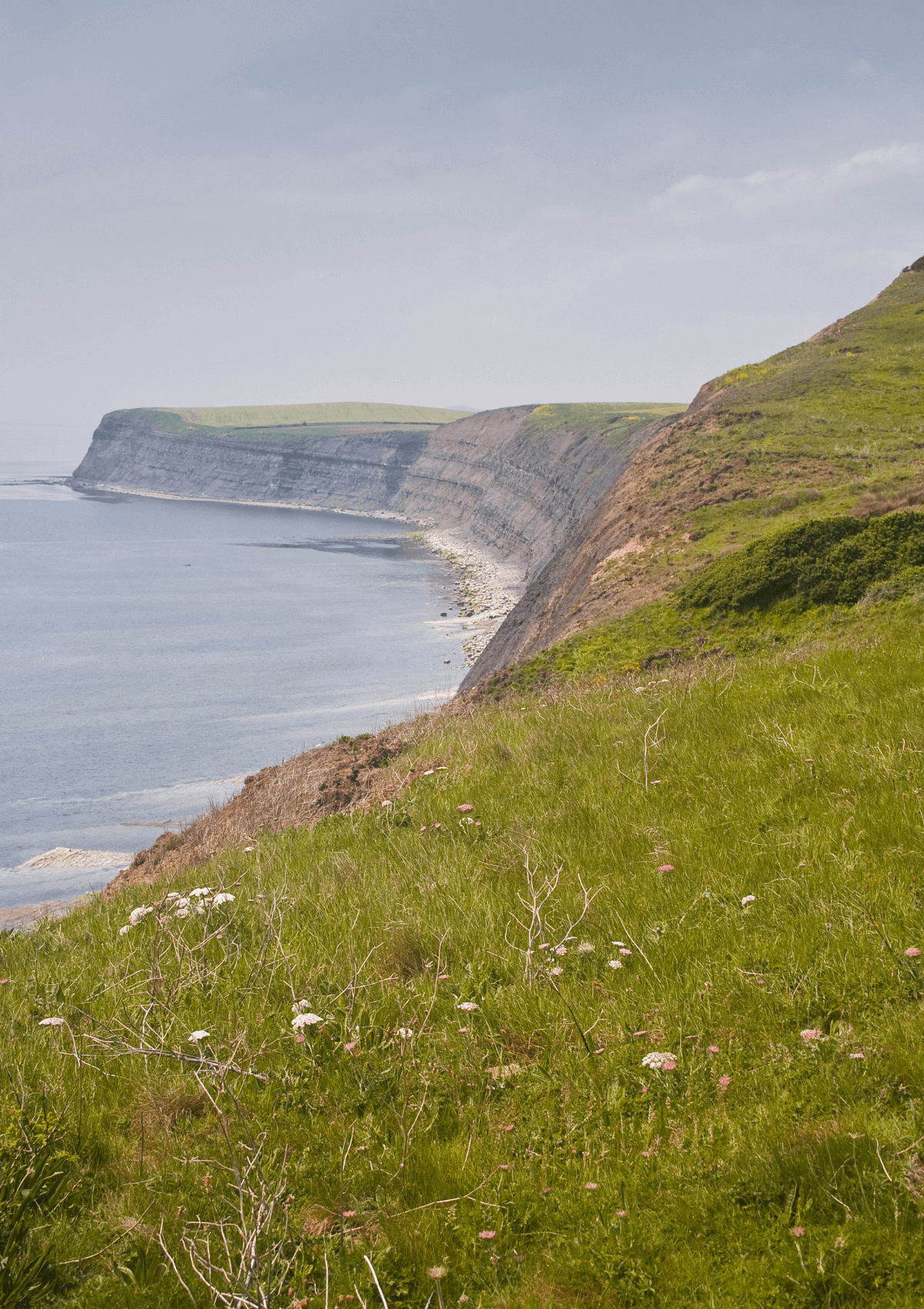 If you're not a walker, you can head to the area for the day and bring a picnic along, but if you do love to strap on your hiking boots and work up a sweat, a trip to the South West Coast Path is well worth it.
The South West Coast Path is actually the longest of England's National Trails, covering 630 miles, but you can choose the section near the picturesque National Trust Ringstead Bay, and walk along part of this iconic trail to get a feel for it on a day out. It's one of the best day trips from Bournemouth if you're looking for a challenge or to get some exercise, but remember you can take it easy and treat it as more of a relaxing day out instead.
On your way back you could stop at a pub in Wool for a well-deserved roast. Lovely day out.
2. Swanage from Bournemouth
Travel Time: Around 50 minutes by car (ferry option)
If you want to get out of Bournemouth for the day but aren't quite ready to say goodbye to the seaside, Swanage is everyone's favourite holiday destination in the area, and continues to hold onto that nostalgic English seaside town feel. It's well worth a visit as it's quite different from Bournemouth.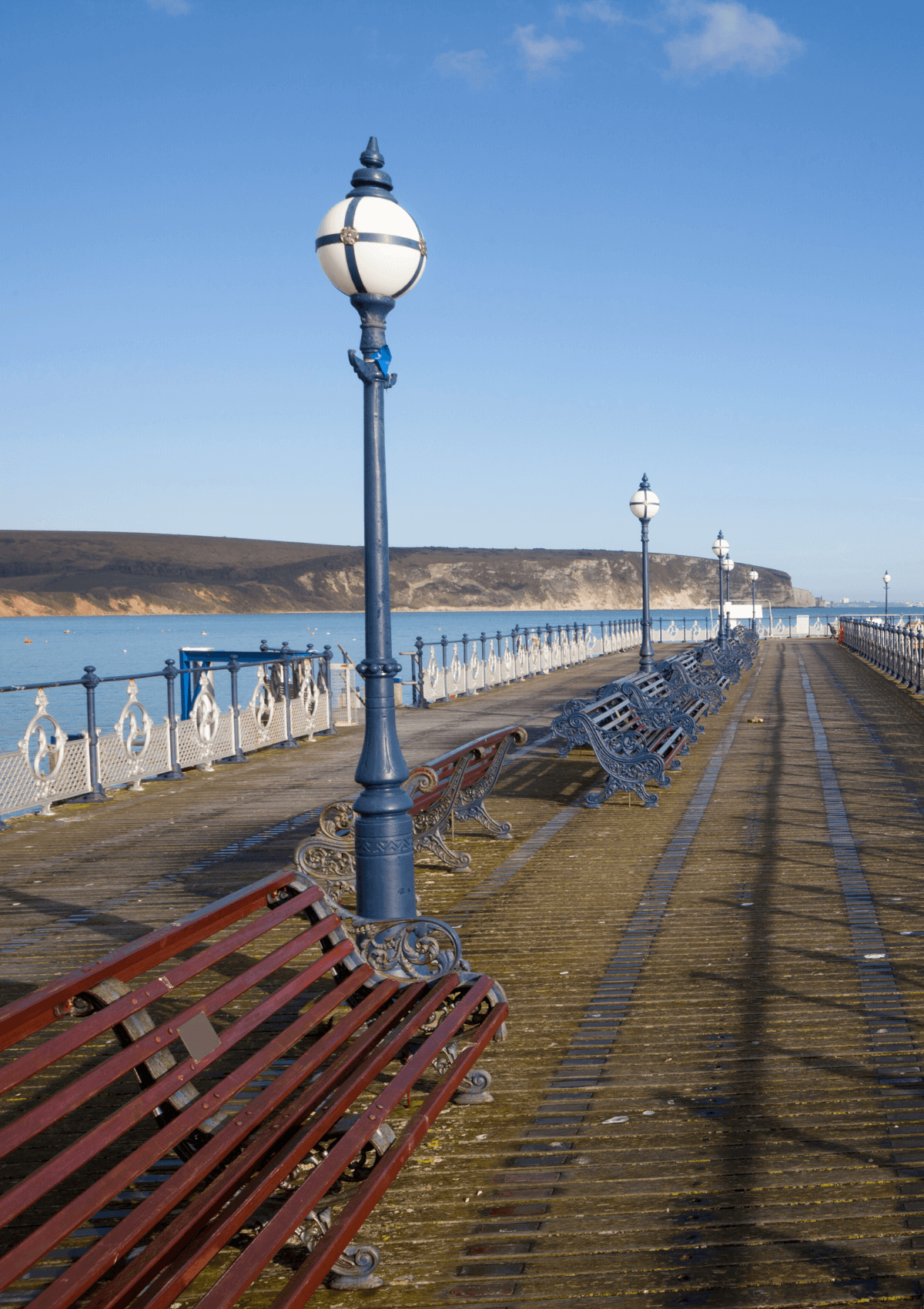 Part of Swanage's charm is the many festivals and events that go on there throughout the year, but if you're planning a visit it's best to book everything in advance just in case there's something on. Seriously, book your dinner out if you're planning one because there are a limited amount of restaurants there and they fill up fast during peak times.
There's the Swanage railway, the Swanage Museum, the bustling beachfront, and of course the famous hike to the Old Harry Rocks with epic clifftop views to be seen. Even just a wander around the cute little shops in the village is a great time, so you won't run out of things to do there. Swanage is definitely one of the best day trips from Bournemouth.
3. New Forest National Park from Bournemouth
Travel Time: Around 15 minutes by car
Bournemouth is ideally situated near New Forest National Park, so when you've had enough of that seaside air you can head inland and breathe in that fresh forest smell instead. Grass, trees, cute pubs and even free roaming ponies; there's lots to do and see in the New Forest National Park.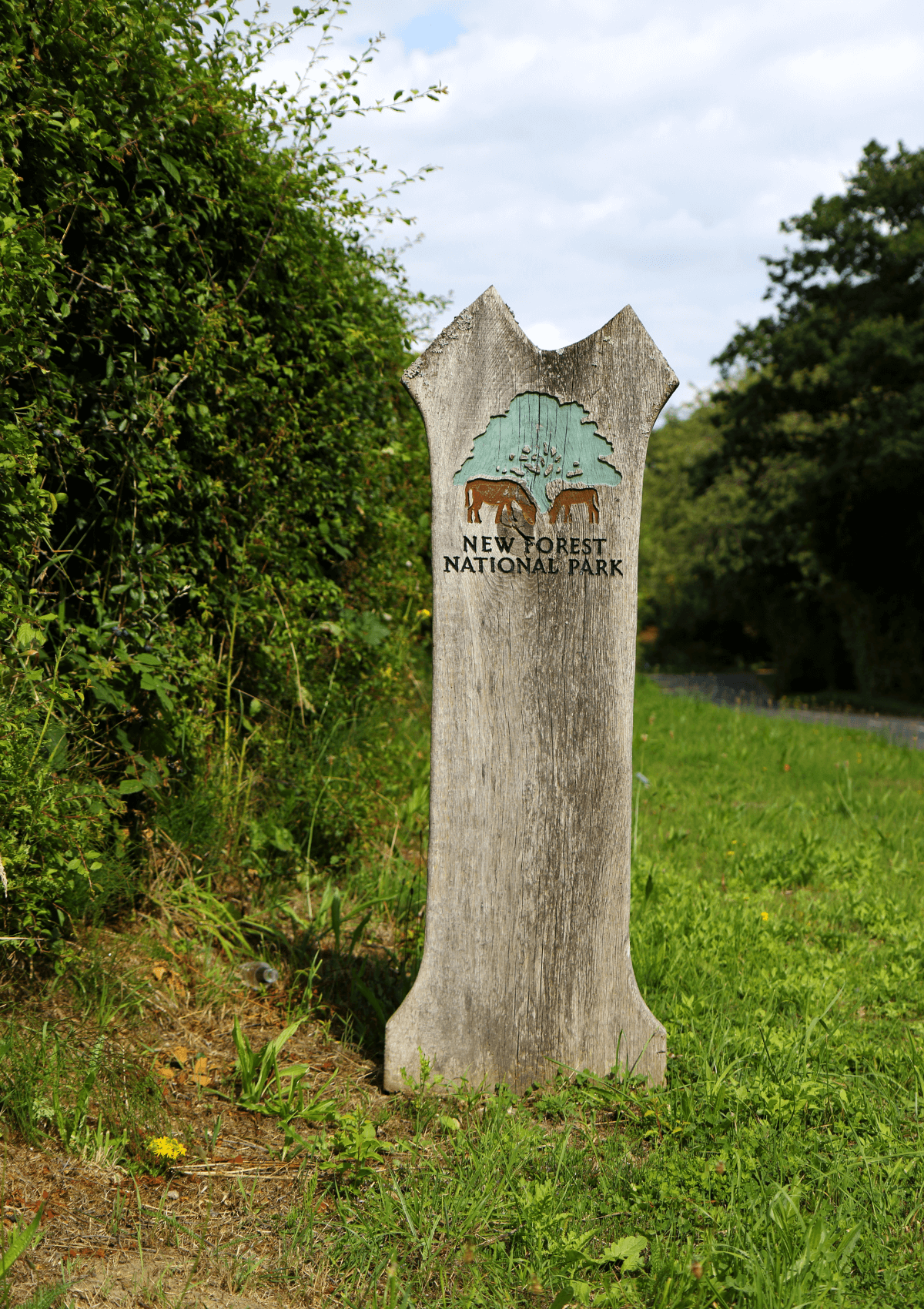 You can get to the New Forest in about 15 minutes by car from Bournemouth which is very handy, but if you're willing to drive a bit further you'll end up with more options. There are so many pretty villages in the New Forest to visit on your day out, or if you're into all things spooky there are even a few supposedly haunted locations there too!
When you're ready to sit down and have something great to eat, check out one of the best New Forest pubs to relax in and chat with family or friends about one of the best day trips from Bournemouth you've had.
4. Durdle Door from Bournemouth
Travel Time: Around 50 minutes by car
One of the most popular tourist attractions on the south coast is actually just a 50 minute drive away from Bournemouth, so we had to add the famous Durdle Door to our list of day trips from Bournemouth. This picture-perfect natural landmark is a must-see if you're in the area.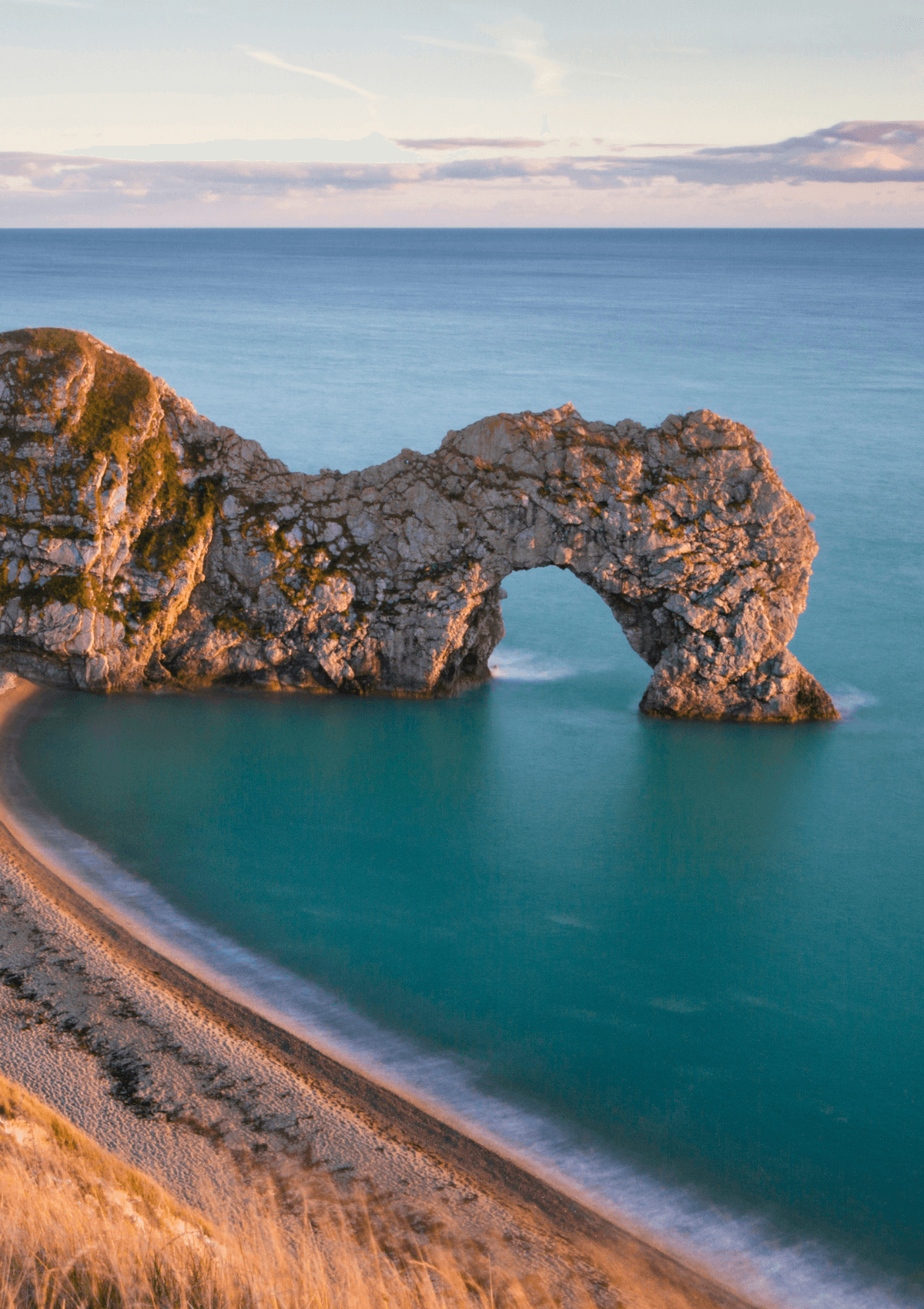 You can join a Durdle Door tour if you want to, since many of them go there and incorporate other points of interest along the way, but if you're looking for a simple day trip to see something amazing, this is a great choice.
The Jurassic coast is easily one of the most famous landmarks in England, and Durdle Door is one of the most visited places in the area so it's not to be missed. You can park up, and take a 15 minute-ish walk down to the beach where you can get a view of Durdle Door from up close as well as from afar. Both vantage points are pretty spectacular.
If you go at the right time of year you can make the most of it by lying out, having a swim and enjoying this beautiful area — definitely one of the best day trips from Bournemouth, and a pretty famous one to tick off your list!
5. Bovington Tank Museum from Bournemouth
Travel Time: Around 45 minutes by car
For anyone that loves all things machinery, vehicles, guns and other army-related things, Bovington Tank Museum is the place to be for all this and more. Even if you're not into those things, we highly recommend a visit. Trust us, you never knew you wanted to go to a tank museum… but you do!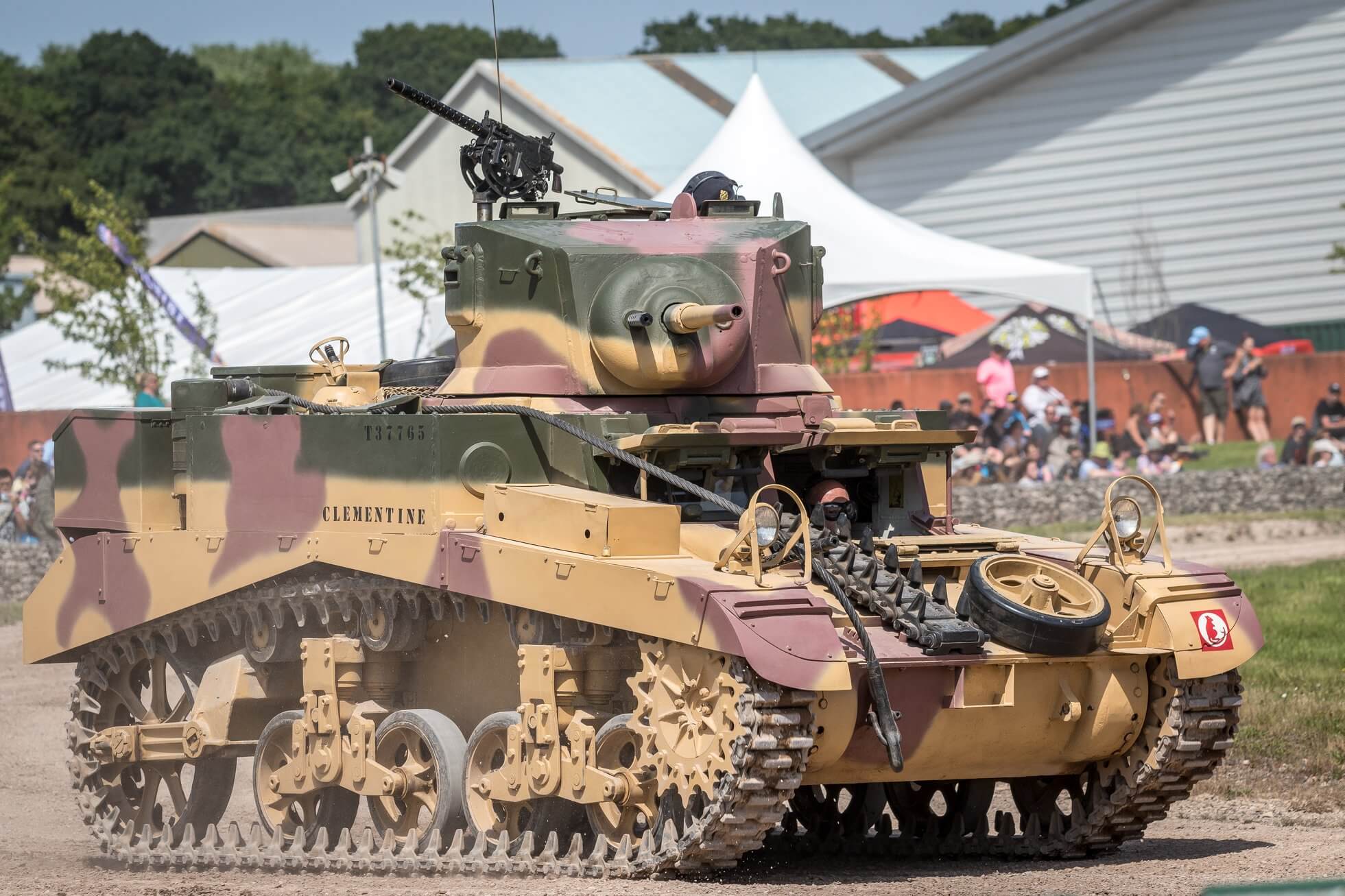 With a huge, impressive collection of armoured vehicles, this is a really fun museum that encourages families to bring along the kids for lots of learning. With specific exhibitions that the adults will find fascinating, festivals and events throughout the year, and interactive games for the kids as well as an outdoor playground and soft play, there's something everyone will enjoy.
This may not seem like it would be one of the best day trips from Bournemouth, but the museum is very highly reviewed and continues to get praise time and again from people who have absolutely loved their experience. Go to learn about tanks, or go just for the day out — either way you're sure to have a great one!
6. Lulworth Cove and Castle from Bournemouth
Travel Time: Around 50 minutes by car
Lulworth Cove is another must-see section of the Jurassic coast that you'll absolutely love for a day out. It's popular with tourists, and lucky for you it's only around 50 minutes from Bournemouth so it's perfect for a lovely day out by the coast.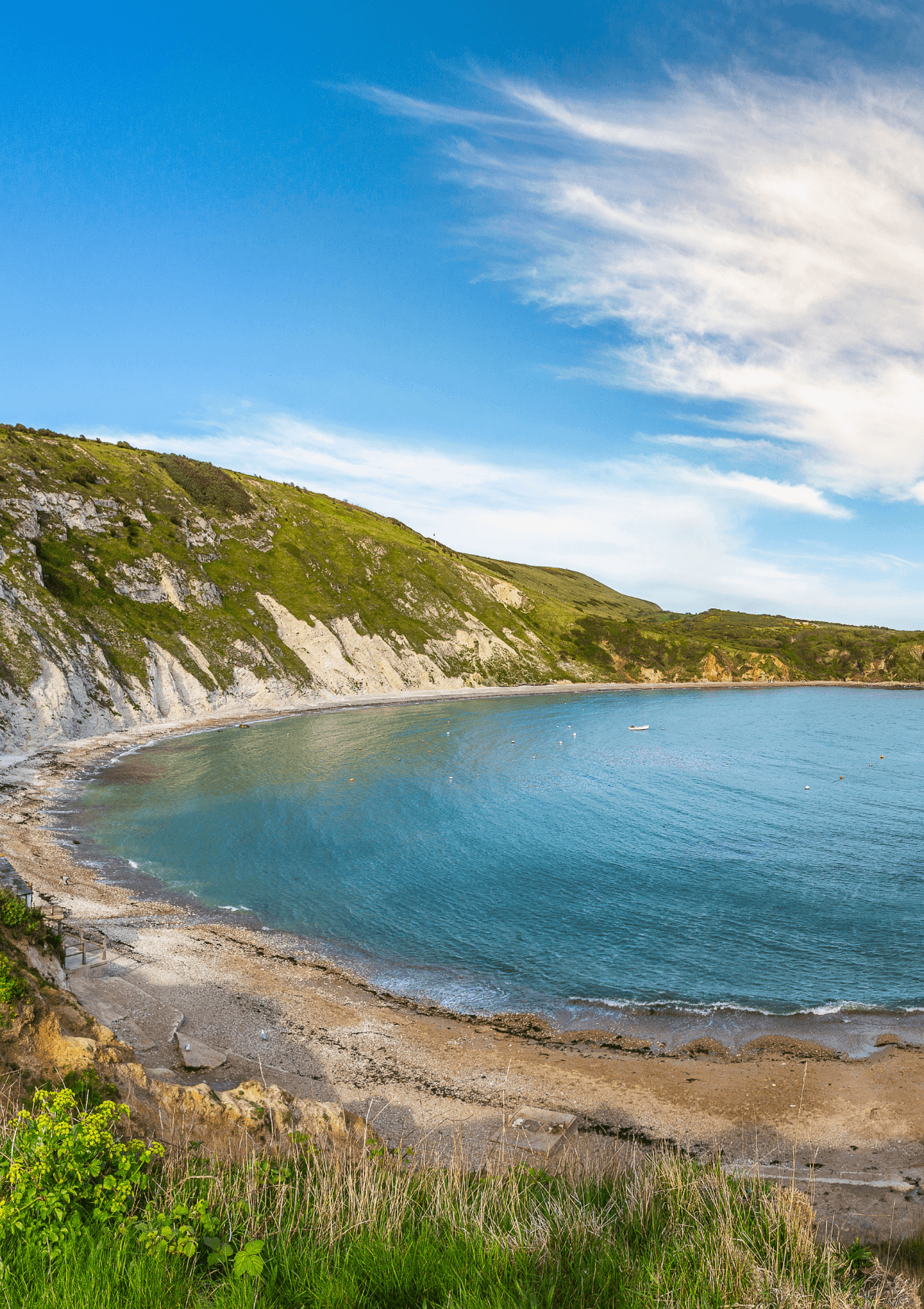 This beautiful beach is wonderful for walks, some swimming, and Lulworth Cove is even known as one of the best spots for paddle boarding in Dorset so if you love some SUP this is a brilliant place to bring your board.
If the beach crowds get a bit too much after a while, around a 10 minute drive away inland you'll find Lulworth Castle. This early 17th-century structure is gorgeous so it's a great addition to your day out. It's actually what's called a 'mock' castle, because it was built to entertain royalty, and after a fire in the 1920s it was restored — well worth seeing while you're in the area.
Lulworth is definitely one of the best day trips from Bournemouth but it can get very busy there during peak season as it's such a popular tourist destination, so plan your visits well.
7. Splashdown Water Park from Bournemouth
Travel Time: Around 25 minutes by car
Trying to find somewhere to entertain the kids on your day trips from Bournemouth?
You'll get nothing but entertainment at Splashdown Water Park.
In fact you may struggle to peel them away from it at the end of the day. This flume-filled day out is up there with the best of the splash parks in England if you have young children looking to burn off some energy.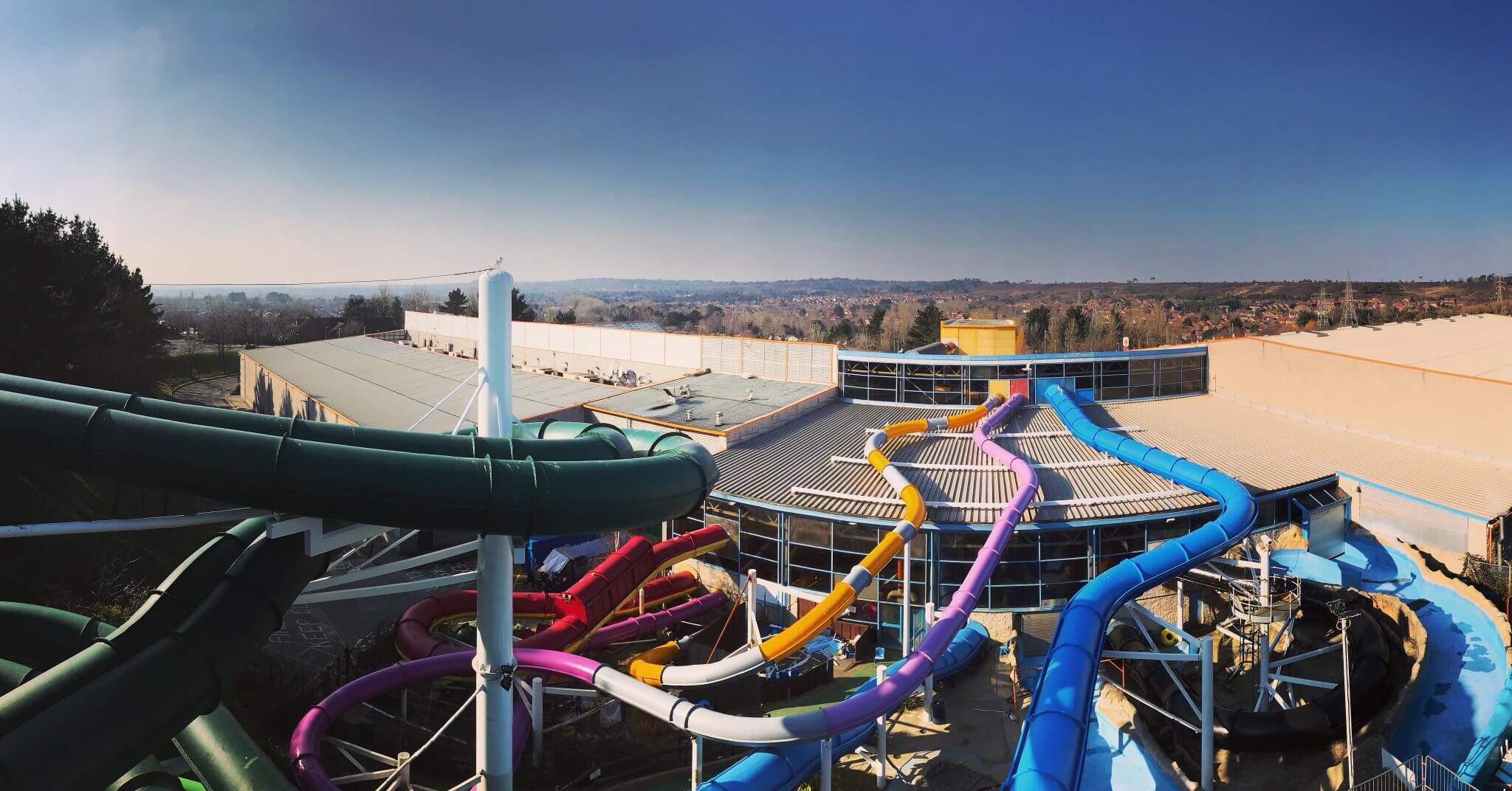 Poole is a lovely town for a day out too so you can head there before or after, but nearby you'll find Splashdown Water Park. This is one of the best day trips from Bournemouth if you like swimming, adventure, and whizzing down a slide on a rubber ring. Who doesn't?!
At the park you'll find 13 indoor and outdoor flumes waiting for you and the kids to zoom down, or if your little ones are under 5, there are three fun splash zones with other activities to keep them entertained. For daredevils, Infinity is the one you'll need to take a deep breath for, as it has a high speed drop. It's lots of fun though as you get to choose the music you listen to as you fall, complete with funky laser lights.
8. Sandbanks Beach from Bournemouth
Travel Time: Around 15 minutes by car
If you're on the lookout for the most picturesque beach you can possibly find near Bournemouth, we reckon Sandbanks would be it. This stunning white sandy beach doesn't look like it's in England, but it's a mere 15 minute drive from Bournemouth.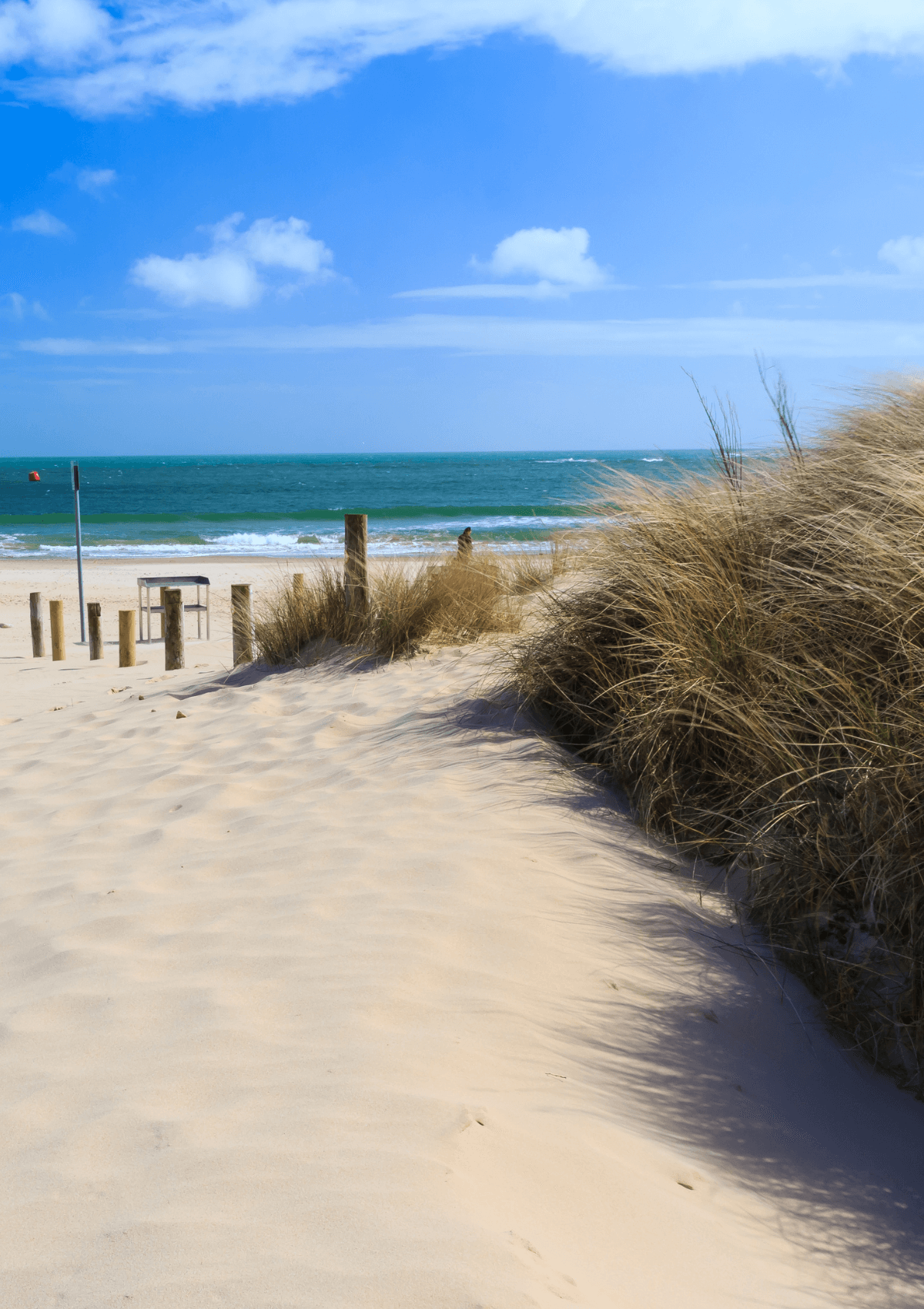 There's a never-ending list of things you can do at Sandbanks; go to one of their many beach events, go boating, try your hand at water sports like windsurfing, take the kids to the Sandbanks Play Area or the Treasure Island Play Area, play mini golf, or even get the ferry to Brownsea Island.
This is one of the best day trips from Bournemouth, and if you don't want to spend any additional money when you get there you can simply lie your towels out on the beach and sunbathe and swim to your heart's content! Bring your own water bottles and snacks to keep it an affordable day out, but there are cafes in the area if you forget.
The best day trips from Bournemouth
Who's ready for some day trips from Bournemouth? There are so many places nearby that will suit every type of day out, whether you're looking to travel just up the road, or up to an hour. Whether you're coming solo, for a couple's day out, or with friends or family. Whether you want to stick to the seaside scenery, or travel inland for something different.
If you come across any other great days out within the surrounding area of Bournemouth let us know so we can always keep this post updated with new and relevant info. Enjoy all your lovely upcoming day trips from Bournemouth!
Quick list: 8 of the Best Day Trips From Bournemouth
South West Coast Path from Bournemouth
Swanage from Bournemouth
New Forest National Park from Bournemouth
Durdle Door from Bournemouth
Bovington Tank Museum from Bournemouth
Lulworth Cove and Castle from Bournemouth
Splashdown Water Park from Bournemouth
Sandbanks Beach from Bournemouth
---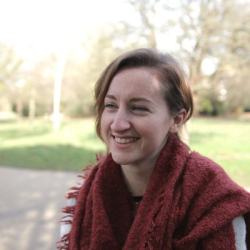 Latest posts by Caitlin McAllister
(see all)