14 Best Day Trips from Bristol You NEED to Try
Looking for the best day trips from Bristol for an adventurous day out? We've rounded up the best Bristol day trips for you to explore the area and see all the fun things beyond this beautiful city…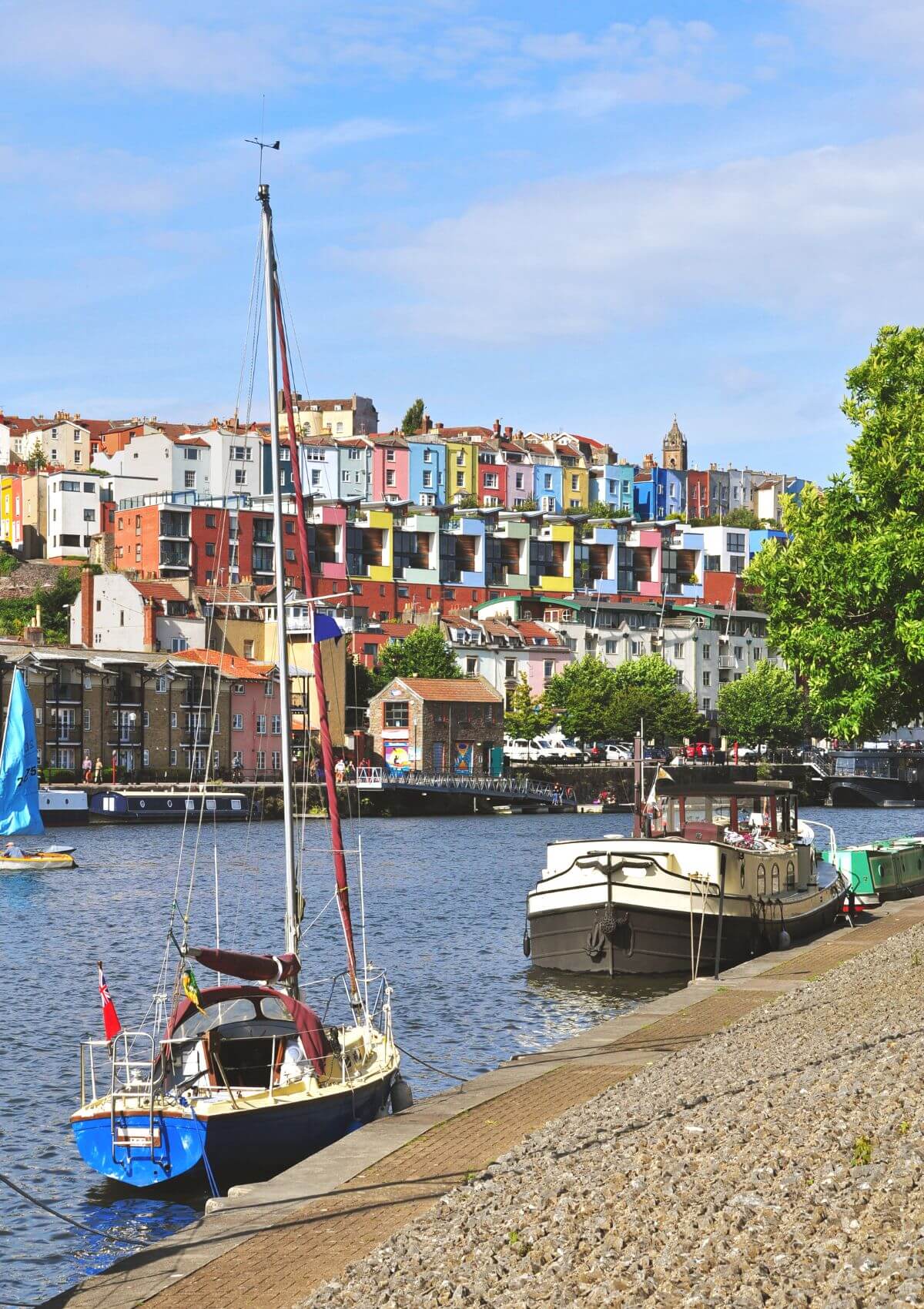 Bristol is the perfect city break destination for those looking to explore Britain's southwest coast. The vibrant atmosphere, rich heritage and stunning natural beauty make it a great place to spend quality time with family or friends this summer. And the good news is, there are some great day trips from Bristol too, if you want to extend your stay or just get out to see the area.
Whether you're looking for fun activities or just want some peace and quiet by the water there are plenty of great day trips from Bristol that make for a brilliant day out.
The Best Day Trips from Bristol
Where to go for the best days out from Bristol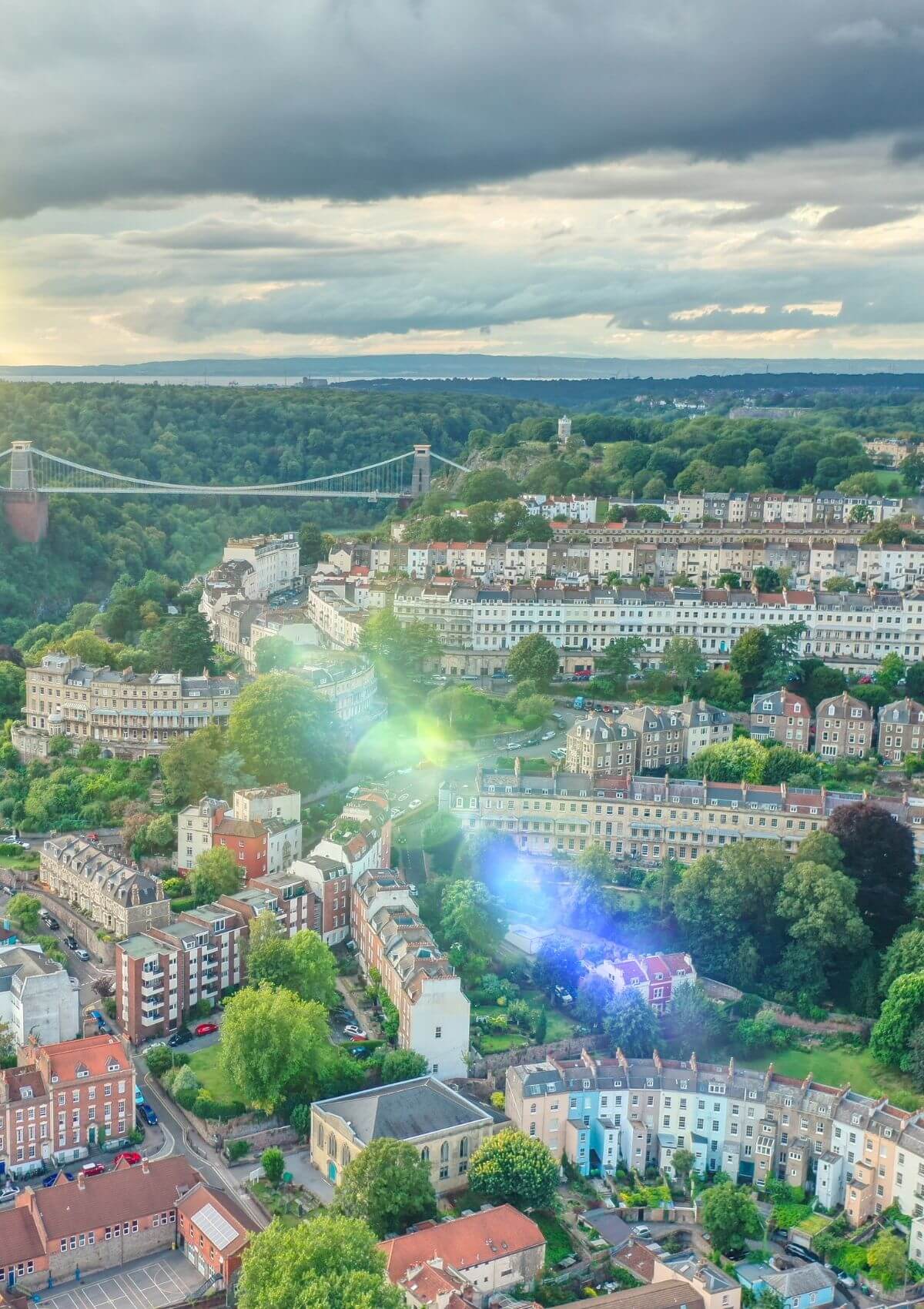 1. Take a day trip to Bath from Bristol
Bath is one of England's most popular day trips and one of the best days out from Bristol. It's well known for its incredible Georgian architecture, and popular attractions in the city include Bath Abbey, the Roman Baths, Pulteney Bridge, and the beautiful Royal Crescent. Lots to see and do!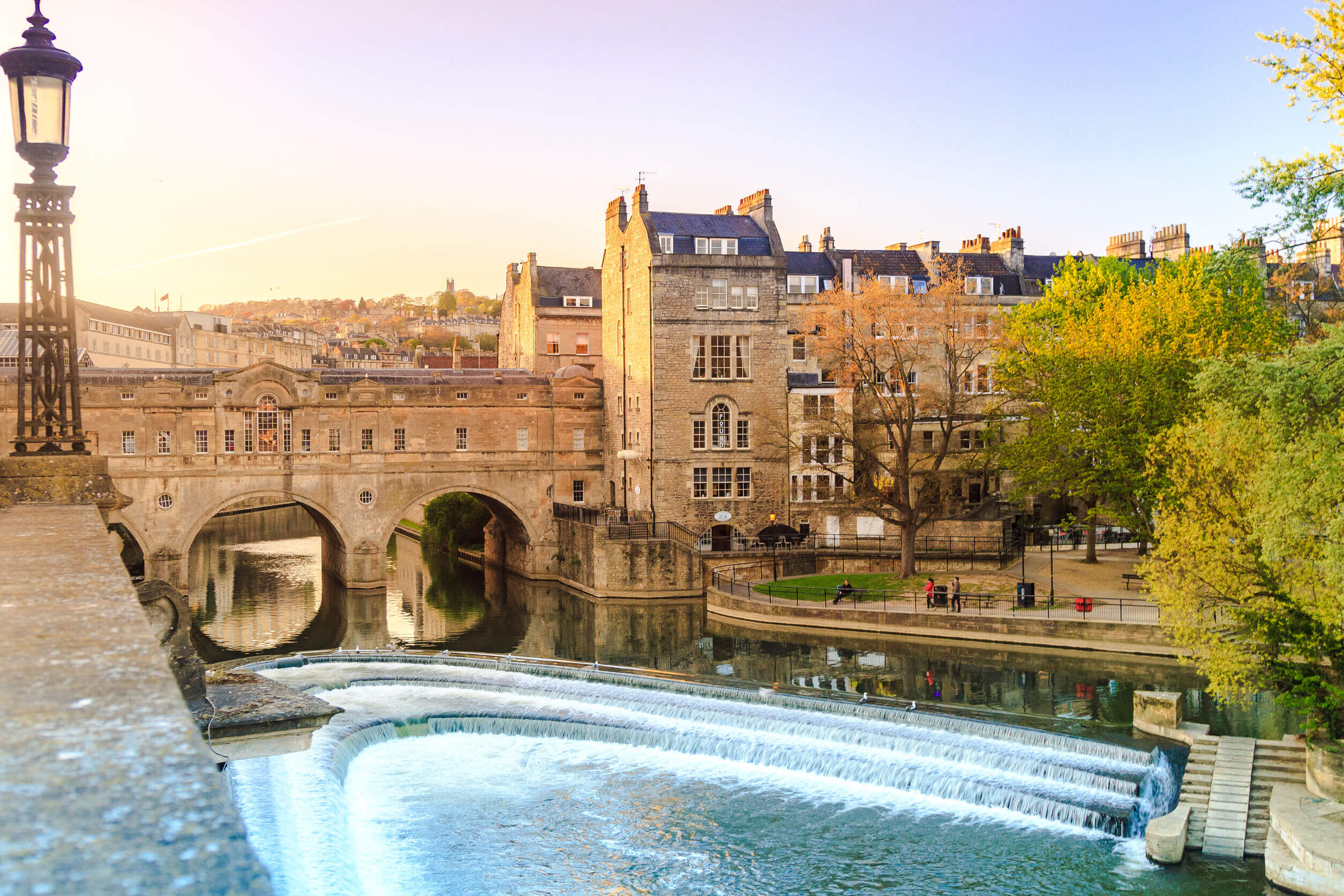 Many visitors love the excellent afternoon tea on offer in Bath, and there are endless restaurants and cafes offering this. The city is so picturesque you could easily book nothing and just spend your time wandering around. If you want a more complete guide to what to do in Bath for a day, check out our guide.
2. Take a day trip to Cardiff from Bristol 
Cardiff is the capital of Wales and one of the best day trips from Bristol at only an hour's drive away. The city is extremely multicultural and has various superb attractions. One of the most popular attractions is the Millennium Stadium, one of the world's top sporting arenas. It holds over 80,000 people and attracts some of the world's finest sporting events including rugby, football, and athletics.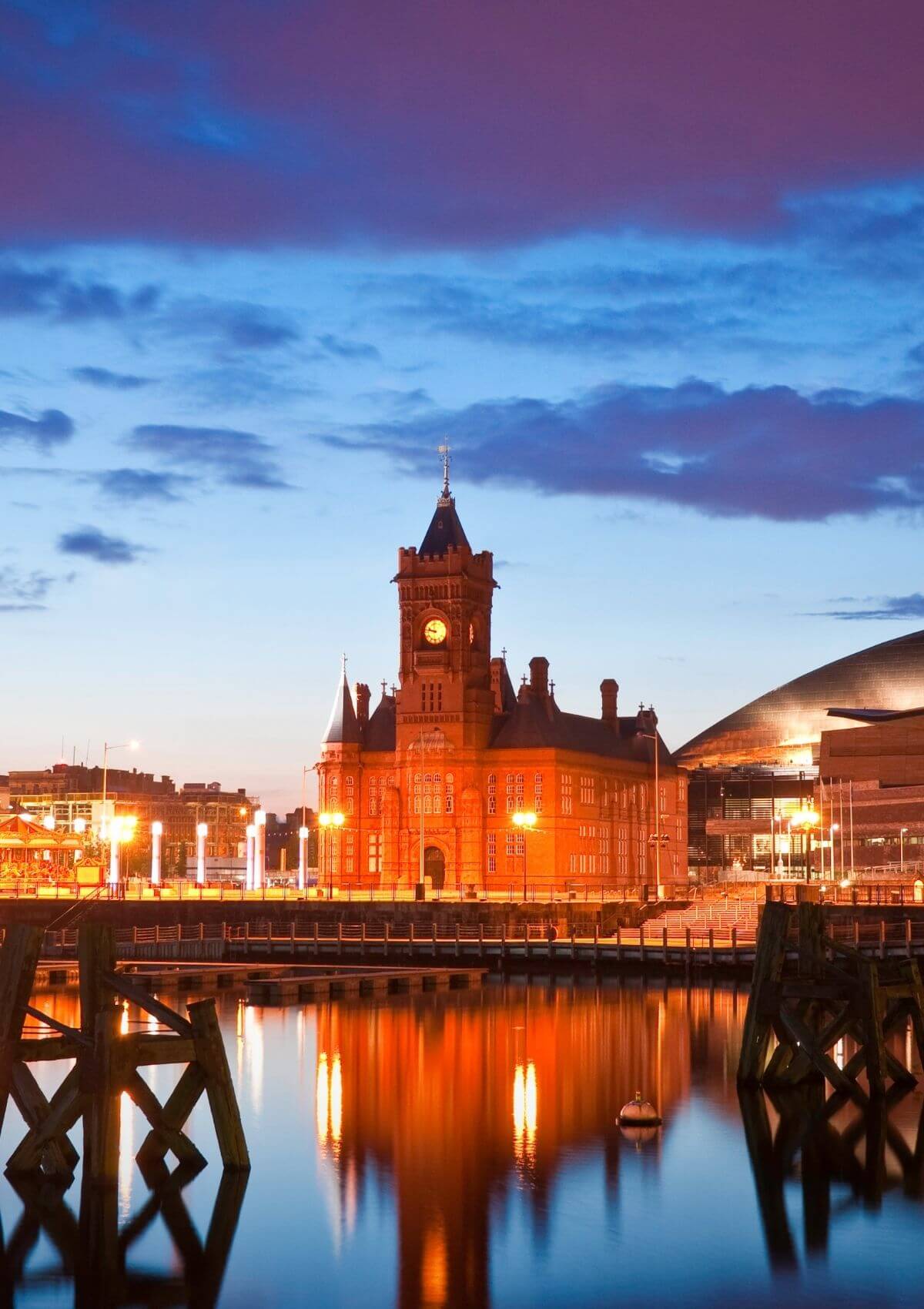 Cardiff is also home to some superb castles. Most notably, Cardiff Castle because it stands tall over the city, offering beautiful city views of the architecture.
The National Museum Cardiff is home to some of the finest Welsh history artefacts too. Popular exhibits include the 'Evolution of Wales', taking you back millions of years and bringing you face to face with dinosaurs. You can find out how dinosaurs roamed around Wales, along with the evolution of Woolly Mammoths! This is easily one of the best day trips from Bristol.
3. Take a day trip to Oxford from Bristol 
Oxford is one of England's most famous cities thanks to its history and world-leading universities. Plus, it is one of the best day trips from Bristol, and only takes around 90 minutes via car. Many visitors – often from all over the globe – will come to see the Harry Potter buildings and filming locations because it's one of the best day trips from Bristol.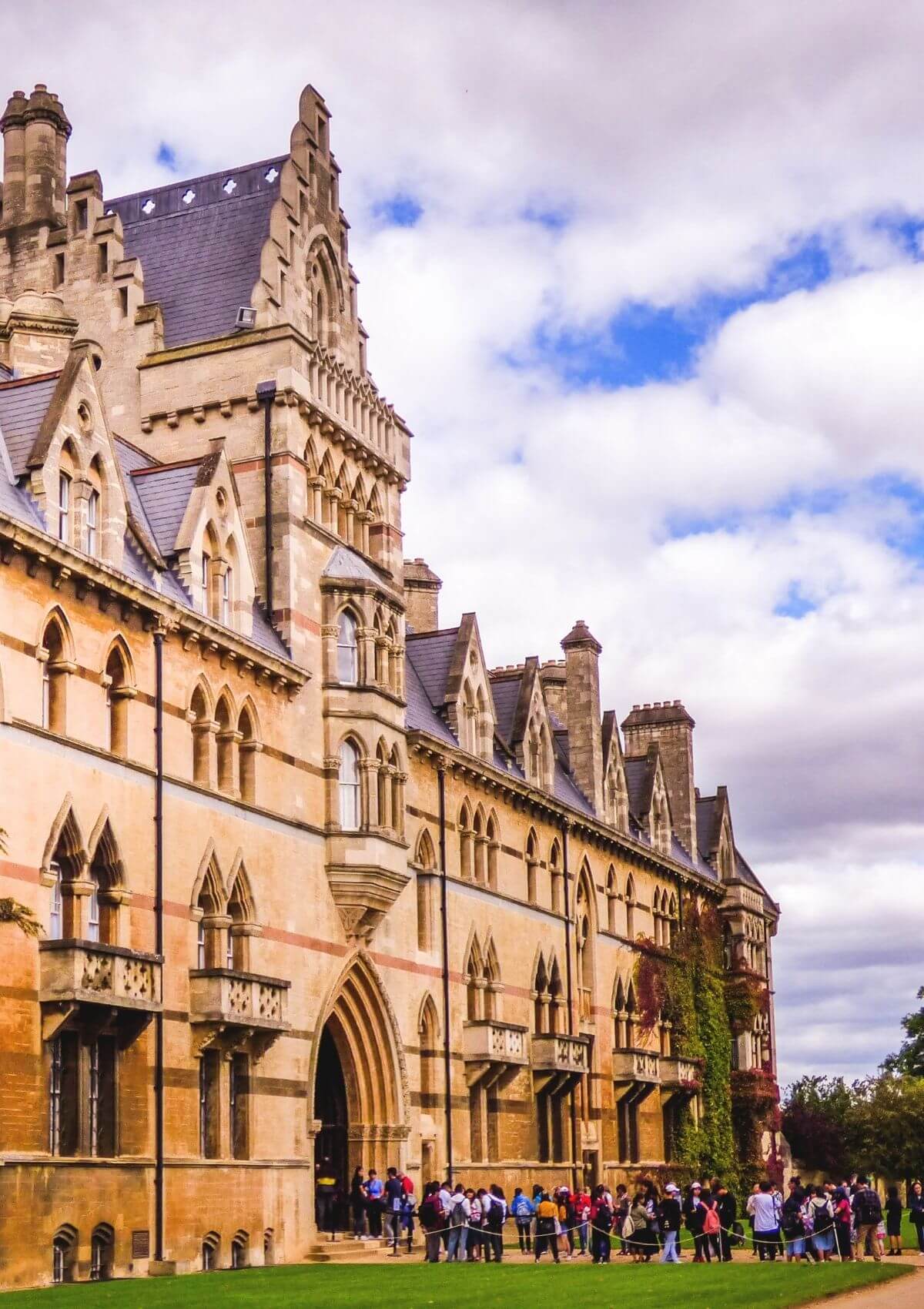 Another popular attraction in Oxford is the History of Science Museum, where you'll find facilities that specialise in the history of science and the development of western culture.
Take a trip around the world-famous Oxford University. You can get various morning or afternoon tours of the campus, where expert guides will take you around the incredible architecture of many of its buildings. Also, you'll get a direct insight into the university's history.
If you come to Oxford on a day trip from Bristol, you'll have to check out the incredible Oxford Castle. The castle has stood for almost 1000 years, and includes various incredible viewpoints, fascinating displays, and the Saxon St. George's Tower which you can climb to marvel at the incredible 360-degree views.
If you're visiting for the first time, also check out 'How to have a wonderful day out in Oxford' as it'll help make sure you have one of the best day trips from Bristol.
4. Take a day trip to Blenheim Palace from Bristol
If you're looking for a Bristol day trip to give you the opportunity to explore and experience some of England's historical beauty, Blenheim Palace is an excellent choice. It's one of the most amazing UNESCO sites in England and is Winston Churchill's birthplace and childhood home.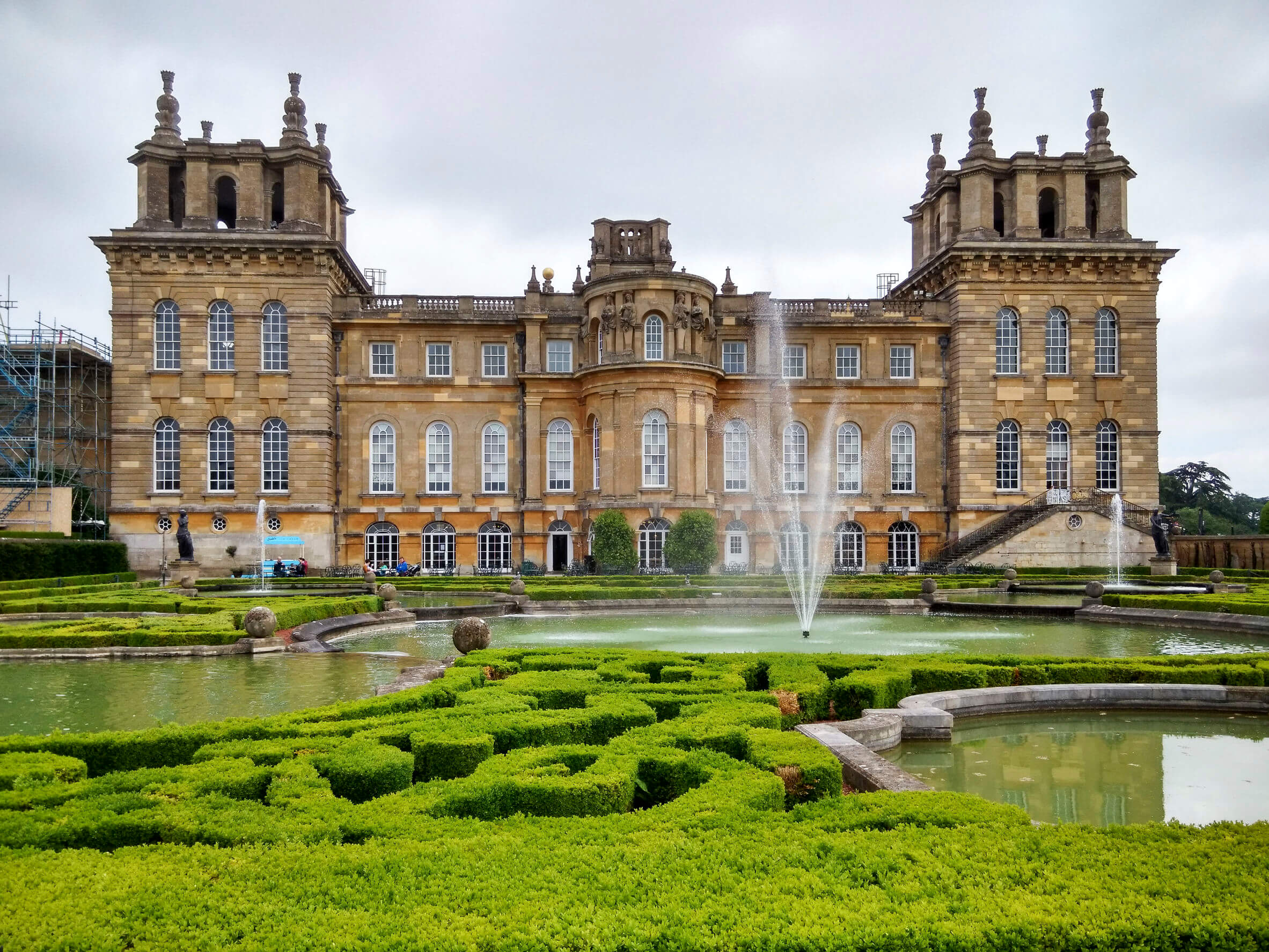 The grounds at this stunning property are open year-round and offer everything from lush gardens and rare species of plants to breathtaking views over the surrounding countryside. On top of all these features, there are also plenty of events throughout the year including concerts which make it easy to have fun while learning about English history.
Blenheim Palace is only 90 minutes from Bristol, so it's a little further, but definitely worth it as it's one of the best day trips from Bristol. If you're in the area in November and December, we'd definitely recommend you check out Blenheim Palace at Christmas… it's incredible!
5. Take a boat cruise on the River Avon
One of England's most scenic waterways is pretty much on your doorstep in Bristol. The River Avon makes for a great day trip from Bristol, without having to go too far.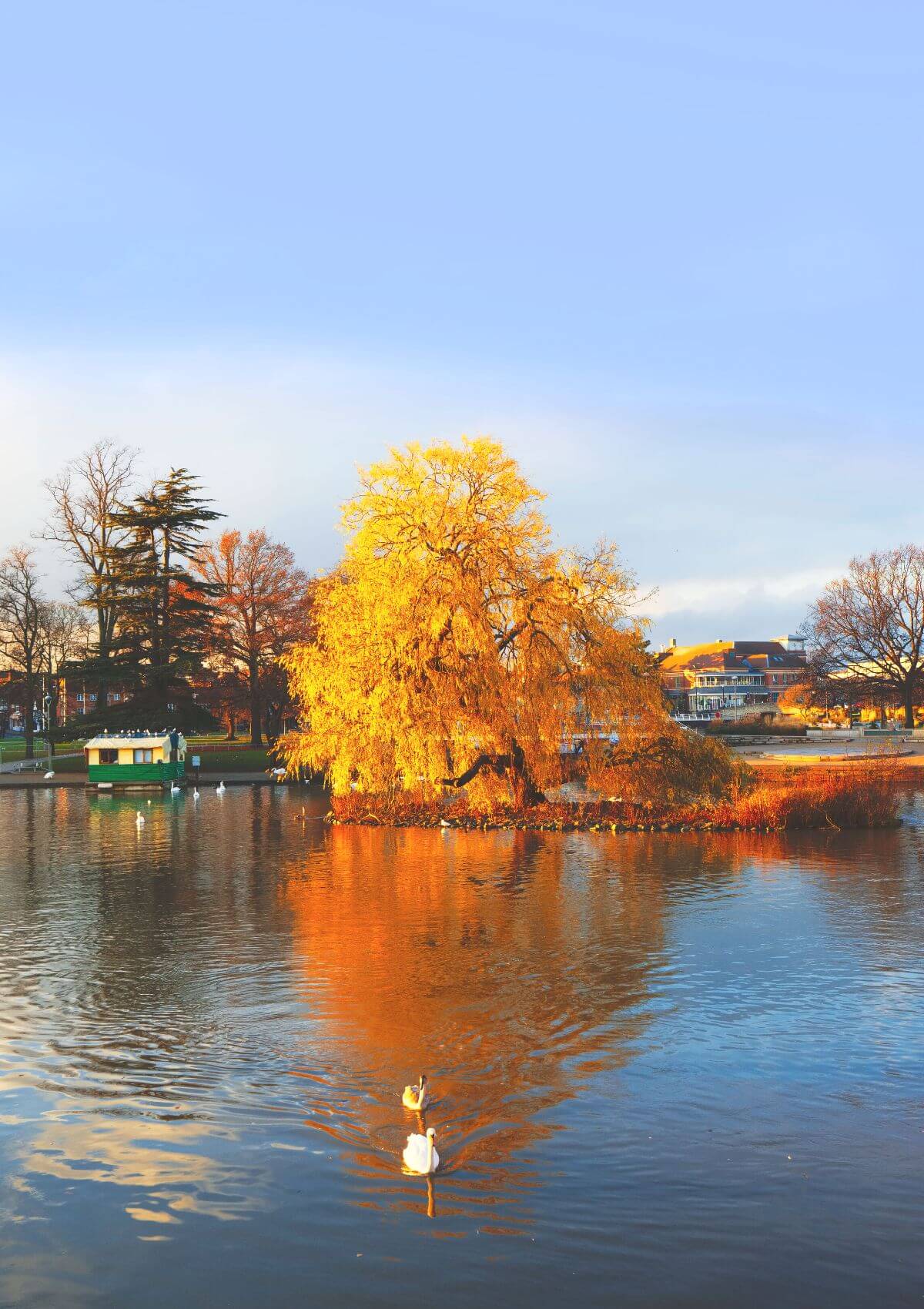 There are many different vessels you can take to explore the waterways, both guided and independently, and this is an activity that the whole family can get involved in, or you can do solo if you prefer.
Some of the best views in the country are from the water here in England, so don't miss the chance to sail along this stunning river and see the beauty for yourself. By far one of the best day trips from Bristol you can do.
This would be a lovely date idea for Bristol too – we have 29 other Bristol date ideas here. Enjoy!
6. Visit Stonehenge from Bristol
The ancient site of Stonehenge is still shrouded in mystery. Stonehenge is one of the best known prehistoric monuments in Europe and is included in the coveted list of UNESCO World Heritage Sites in England.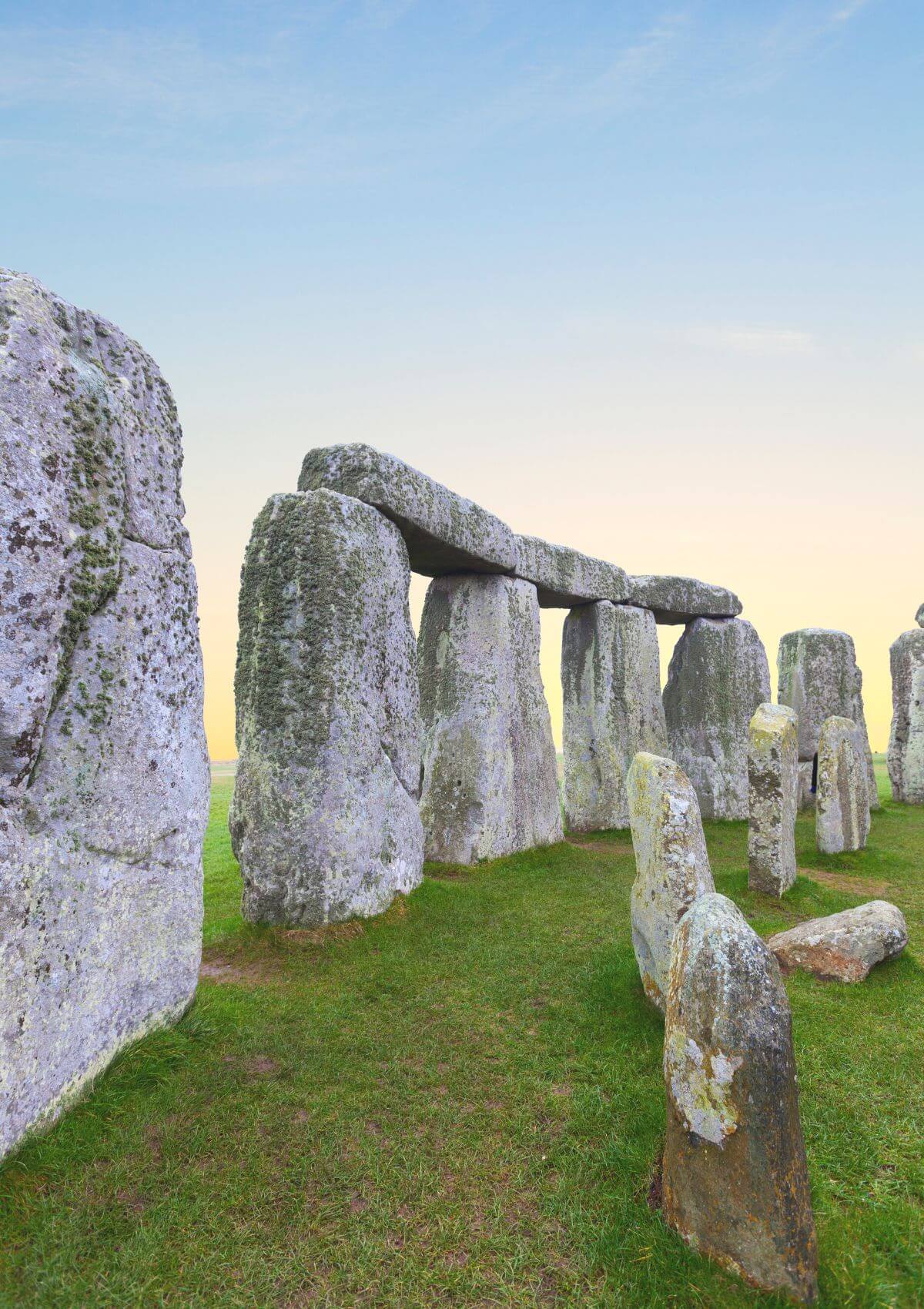 While visiting Stonehenge, a stroll around the Stone Circle goes without question. To know more about the rich culture and history of Stonehenge you can visit the exhibition and scan through over 250+ archeological objects to satisfy your curiosity. Stonehenge is one of the most popular days in England for adults, and curious children too.
You can read all our top tips for visiting Stonehenge here, to really make the most of your day.
Stonehenge is undoubtedly one of the most famous landmarks in England. Make sure to check out nearby Avebury too, another UNESCO site but not nearly as well known. In fact, we've added it to our list of the best of hidden England.
Stonehenge is around 90 minutes from Bristol, which is perfect for a day trip when it involves a landmark that you absolutely must see in your lifetime. This is also one of the best days out in Wiltshire.
7. Visit Glastonbury from Bristol
Glastonbury makes for a great day out from Bristol. Long before Glastonbury became a household name for its festival, it was an iconic spiritual town in Somerset.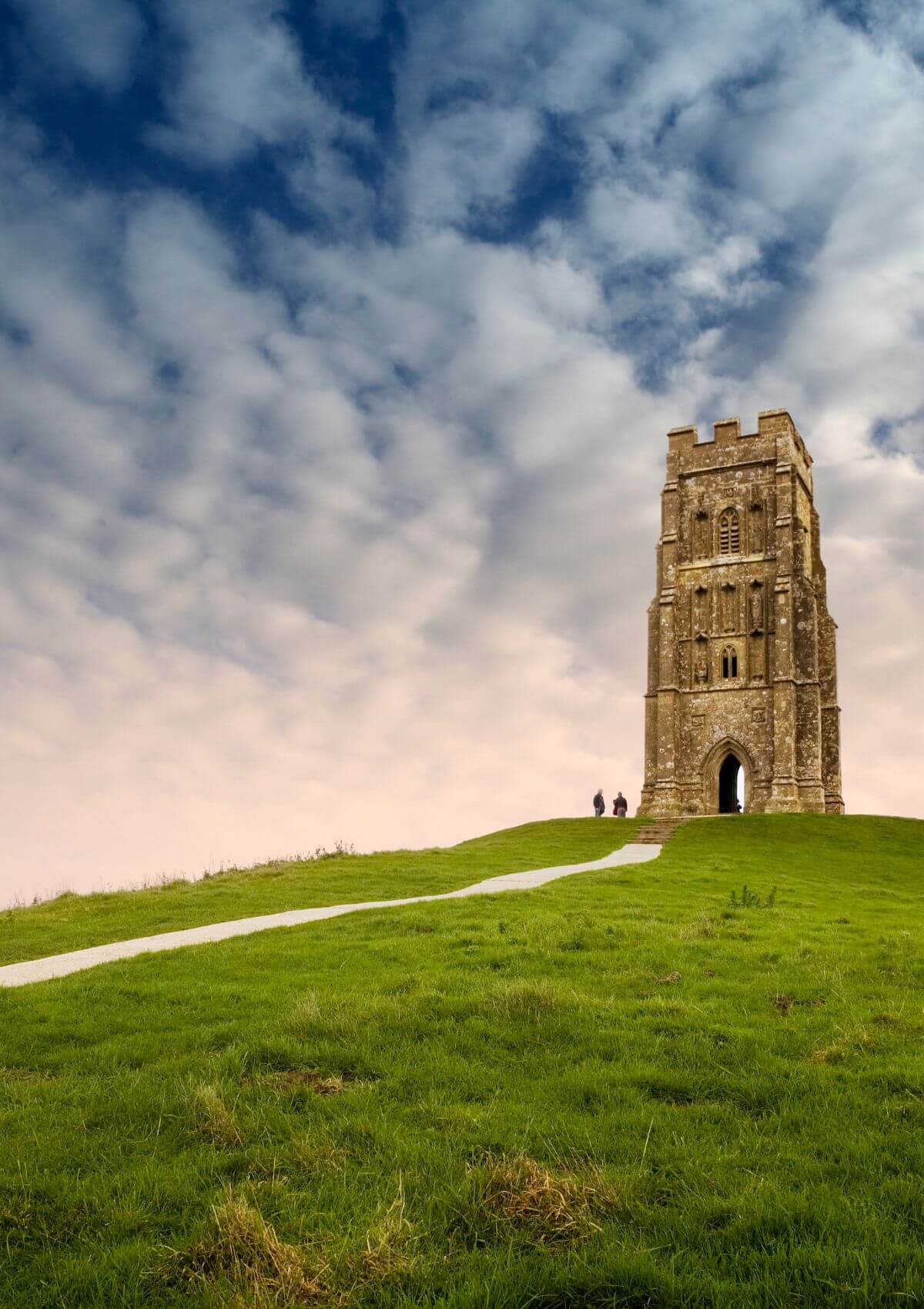 According to legend, the Glastonbury Tor is The Isle of Avalon – the burial site of King Arthur. Today you can climb up to the Tor, as we did above, and enjoy the spirituality evident there.
Visiting Glastonbury for the day is a great idea for a day out in Somerset. Visit the Tor, eat at the cafes in town, and drink in the old pubs. You'll definitely want to visit the little shops of Glastonbury High Street too.
8. Travel from Bristol to Weston Super Mare
The seaside resort of Weston Super Mare around the Grand Pier is great fun, with loads for families to do together on a day trip from Bristol.
Visit Weston Super Mare in the summer for the best beaches in Somerset – bring your bucket and spade for British seaside fabulousness. Other attractions in Weston Super Mare include the Helicopter Museum, Weston Museum, Noah's Ark Zoo Farm (and the Noah's Ark Maze, one of England's best mazes) and the West Somerset Railway too. Certainly one of the best day trips from Bristol.
9. Do a day trip to Westonbirt Arboretum from Bristol
Look no further than Gloucestershire for a magical estate that looks right at home in any period drama. Westonbirt, one of the most important arboretums in the country, is a year-round treat.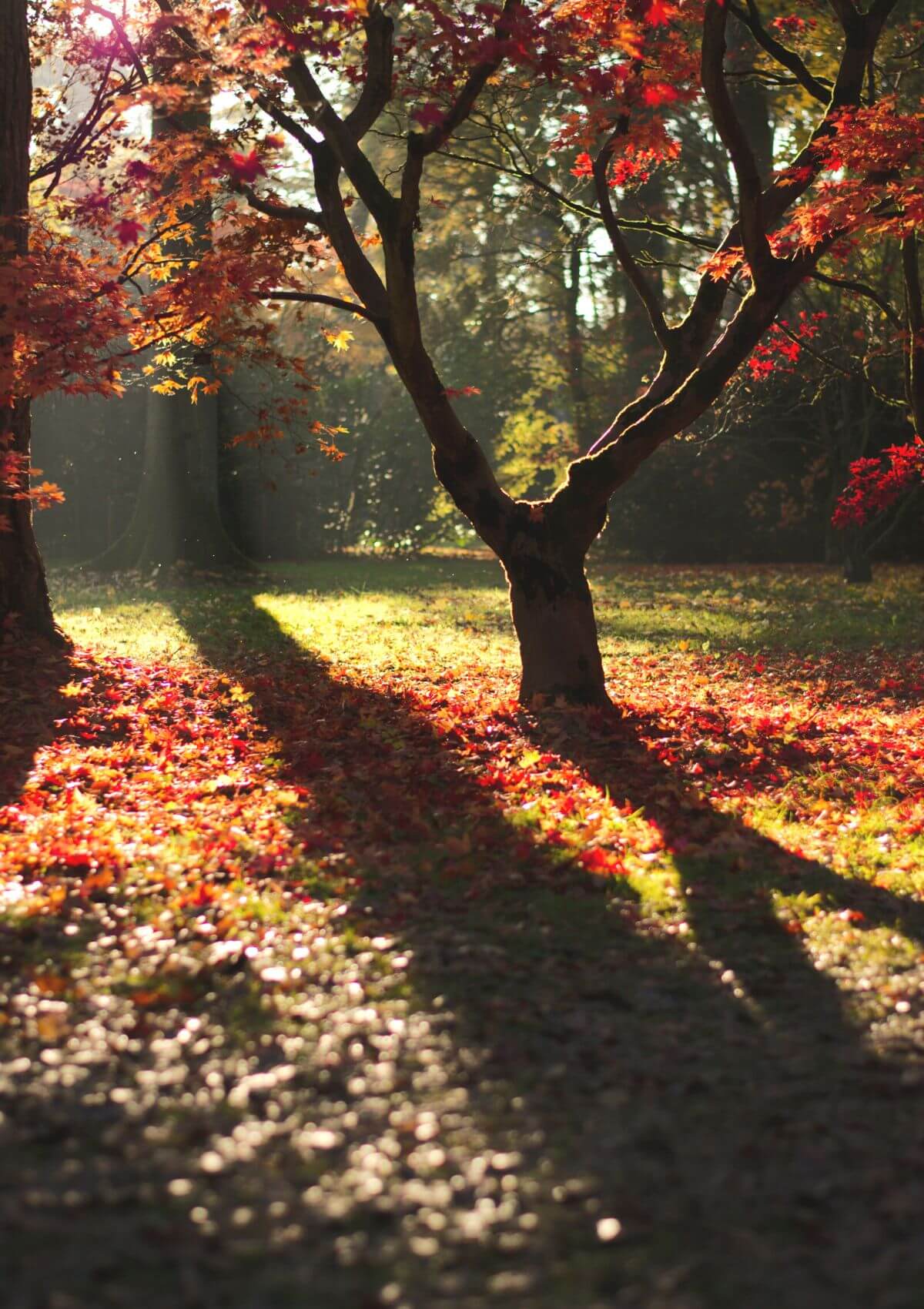 Listed as a Grade I site on the Historic Parks and Gardens of Special Historic Interest register, this 19th-century garden spans over 600 acres. For even more royal pedigree, it backs onto Prince Charles' Highgrove Estate.
Westonbirt Arboretum is divided into two parts: The Old Arboretum and Silk Wood. Where the former is a meticulous composition of avenues lined by exotic trees, the latter is mostly traditional woodland. If the winding trails through 18,000 trees and shrubbery don't give you a thrill, try the 300-metre treetop walkway instead.
10. Visit the Cotswolds for a day trip from Bristol
The Cotswolds make for one of the most popular days out in England, or weekends, or even weeks away. There are loads of things to enjoy in the Cotswolds.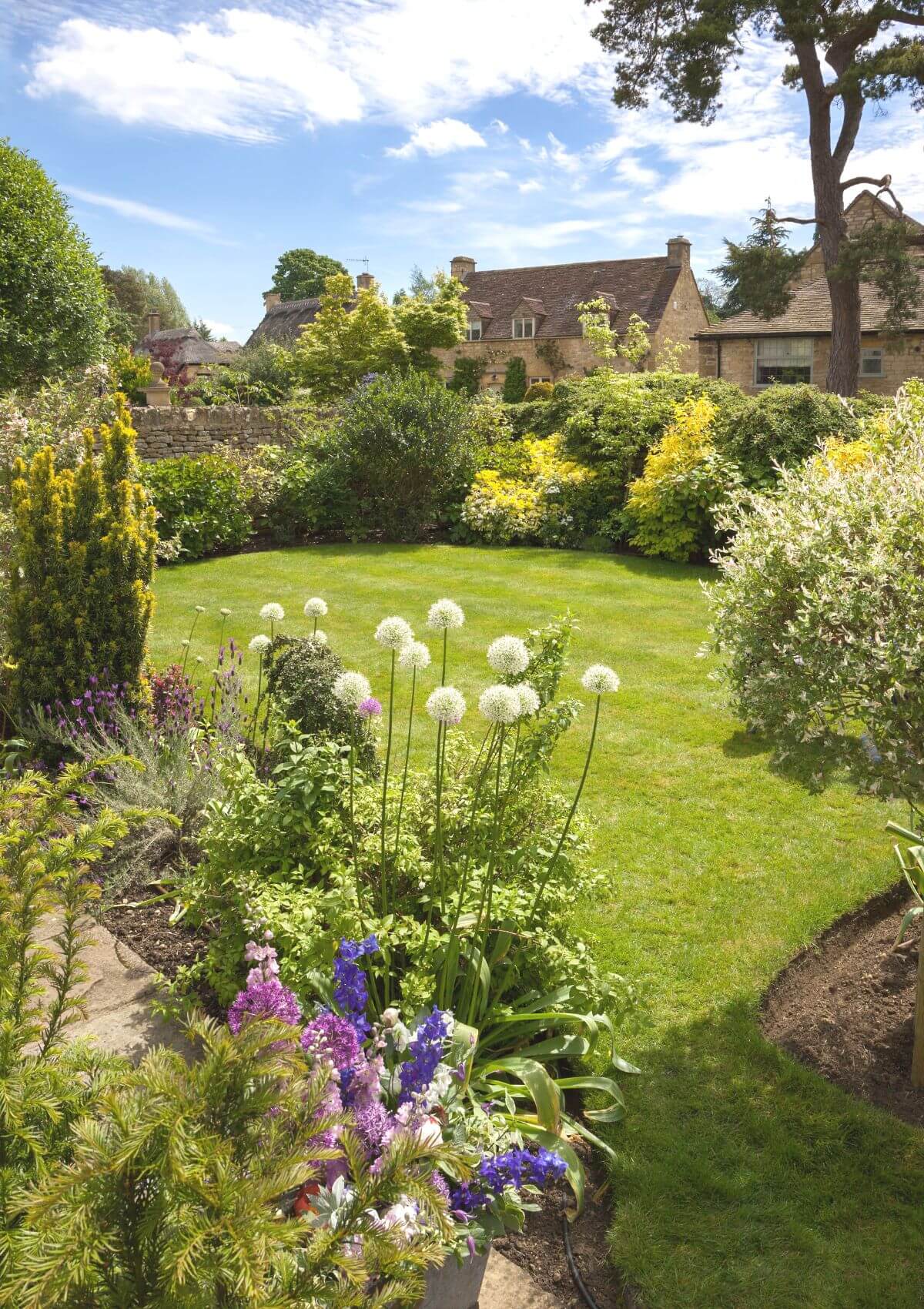 The Cotswolds take over five counties in England, and to the north much of it is in Gloucestershire.
If you're a nature lover, this is an ideal spot. Situated in the Woodchester Valley, you're surrounded by woods and greenery. Hiking and cycling is very popular here. But also, just pottering around the villages in the Cotswolds and drinking cream tea and enjoying a spot of boutique shopping makes for a great day out for adults.
There are some great pubs to visit, lots of history and fantastic castles to soak up, and some great viewing points to enjoy on a road trip too. The Cotswolds are also a beautiful place to be at Christmas.
11. Check out Wookey Hole from Bristol
Just under an hour's drive from Bristol you'll find one of the coolest attractions England has to offer. Head to these amazing caves that are millions of years old, and enjoy enough entertainment for a whole day out.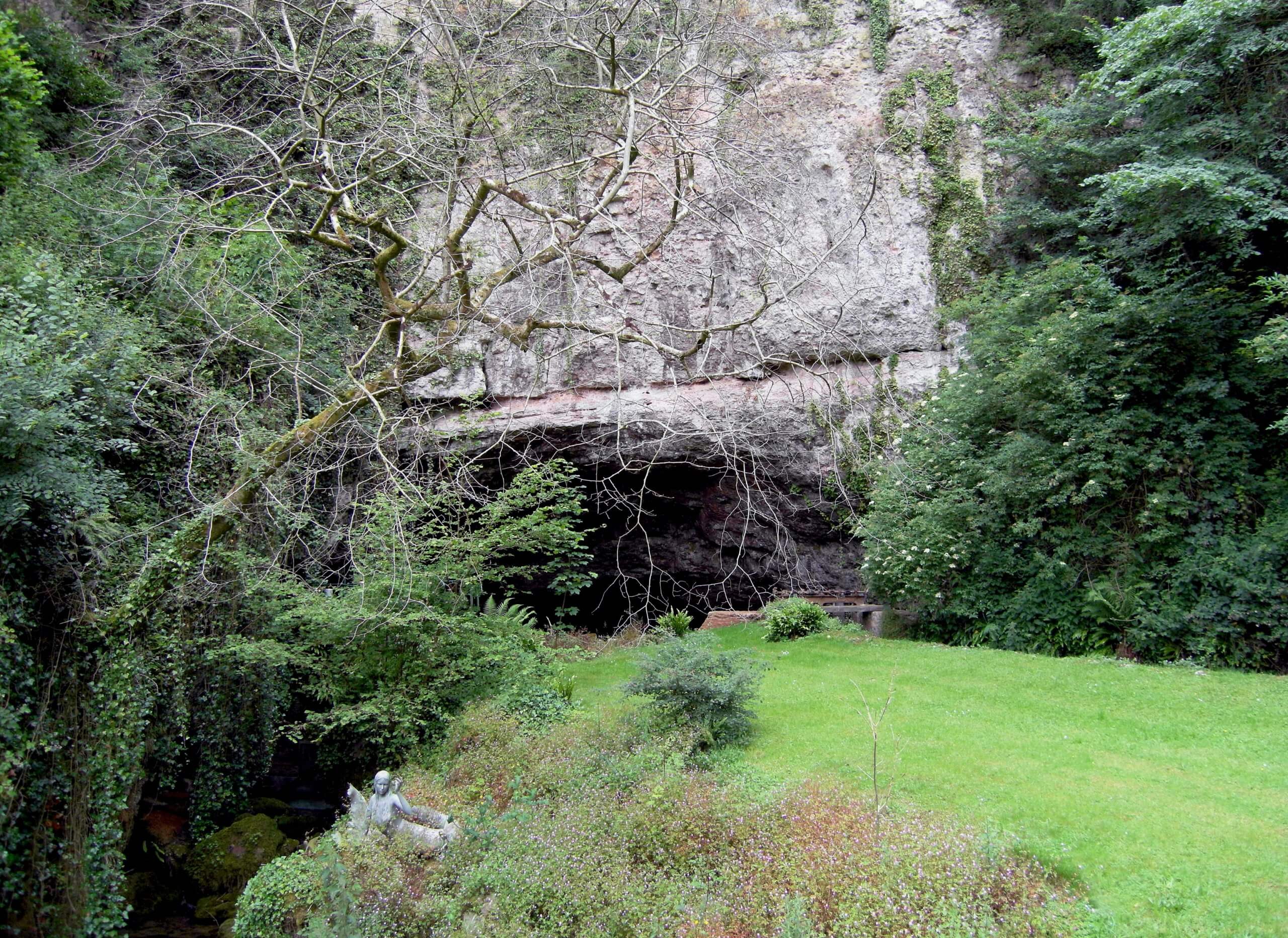 There's a vintage penny arcade, a museum, adventure golf, a soft play for the kids, and not to mention the stunning caves which are amazing enough on their own. There's also a cheese tunnel in one of the caves, so you really won't want to go home.
This is a great attraction for children as they put on a lot of events, especially during the school holidays, and there's something new around every corner. Definitely one of the best day trips from Bristol you can do with the little ones.
12. Drive from Bristol to Portishead Open Air Pool
When the weather is nice, there's nothing more exciting to the kids (and big kids!) than an open air pool. Portishead Open Air Pool is around a 30-minute drive from Bristol, so it's perfect for popping to on those random sunny days.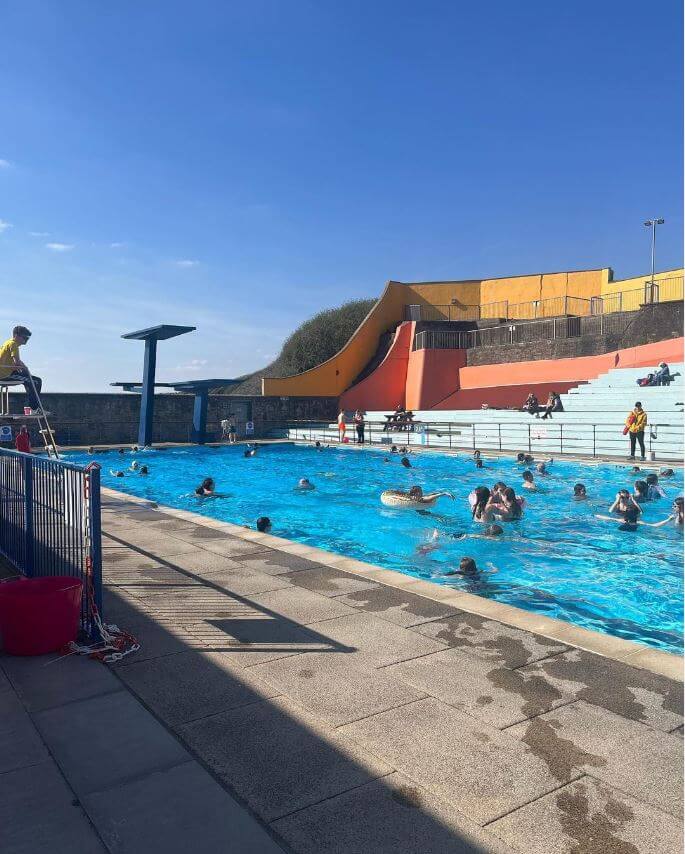 With a community cafe, a huge pool to swim in, an epic diving board if you have the nerve, and a location right by the seaside, there's plenty to do on a day trip here.
Do book in advance as spaces are limited at Portishead pool, especially when the weather is nice!
13. Travel to Gloucester for a day trip from Bristol
Roughly 50 minutes north of Bristol lies Gloucester, another bustling city with lots of charm and lots to do – perfect for your day trips from Bristol. Gloucester is a small city, so you can pretty much see lots of the main attractions in a day and still be home in time for tea if you want to be.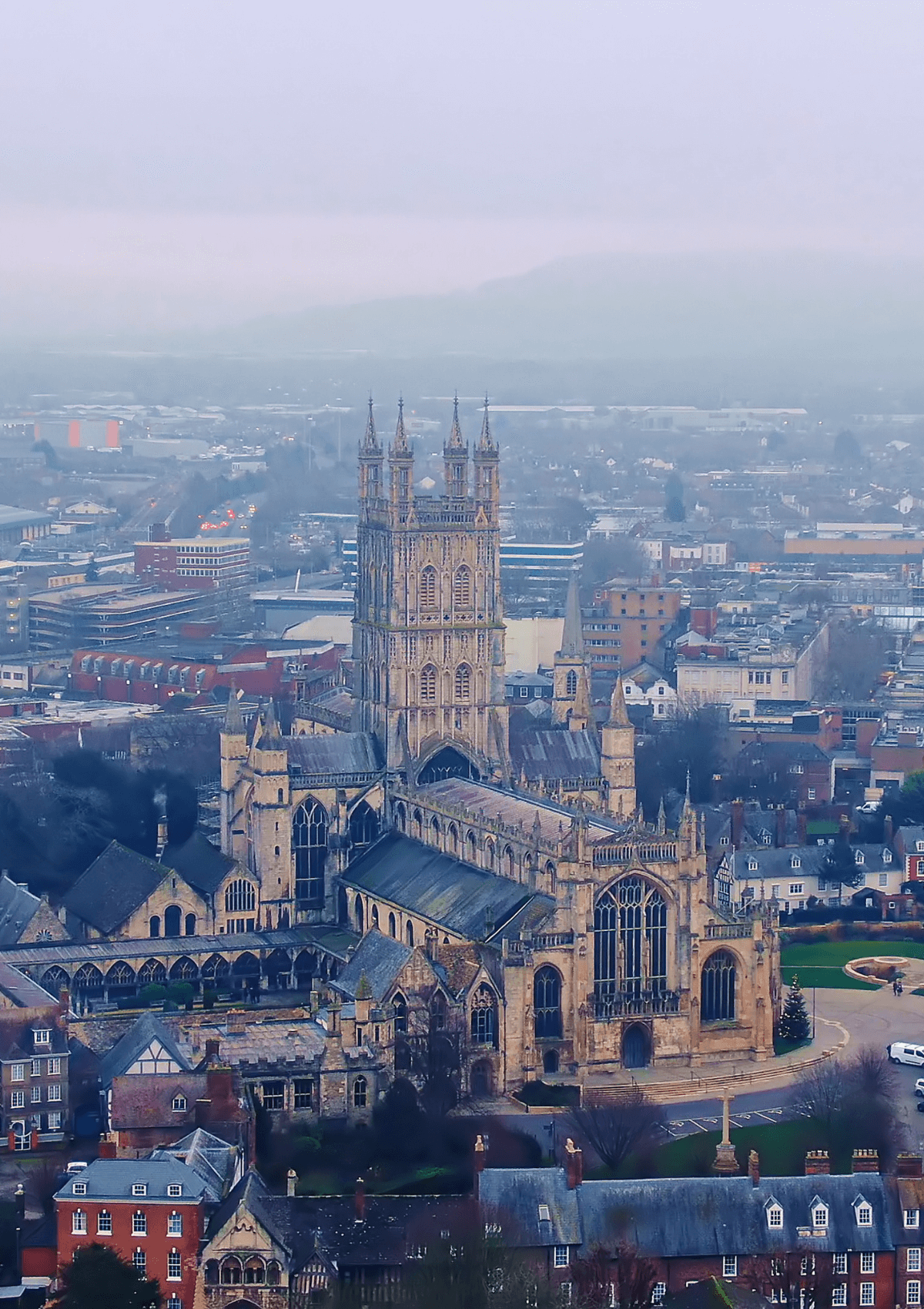 Visit Gloucester cathedral, walk around the docks, check out the National Waterways Museum, shop at Gloucester Quays, take the kids to St James City Farm, and much more. Gloucester also has lots of great restaurants, so if you want to grab lunch there or stay for dinner, you'll be spoilt for choice. Check out Greek On The Docks, Coal Kitchen, Settebello Trattoria, or one of the other brilliant spots in central Gloucester.
14. Travel from Bristol to Burnham-On-Sea
The unique landscape of Burnham-On-Sea makes it an excellent place to visit for the day if you're looking for fun day trips from Bristol. There's lots to do in the area, and it's even better if you get great weather on your day out.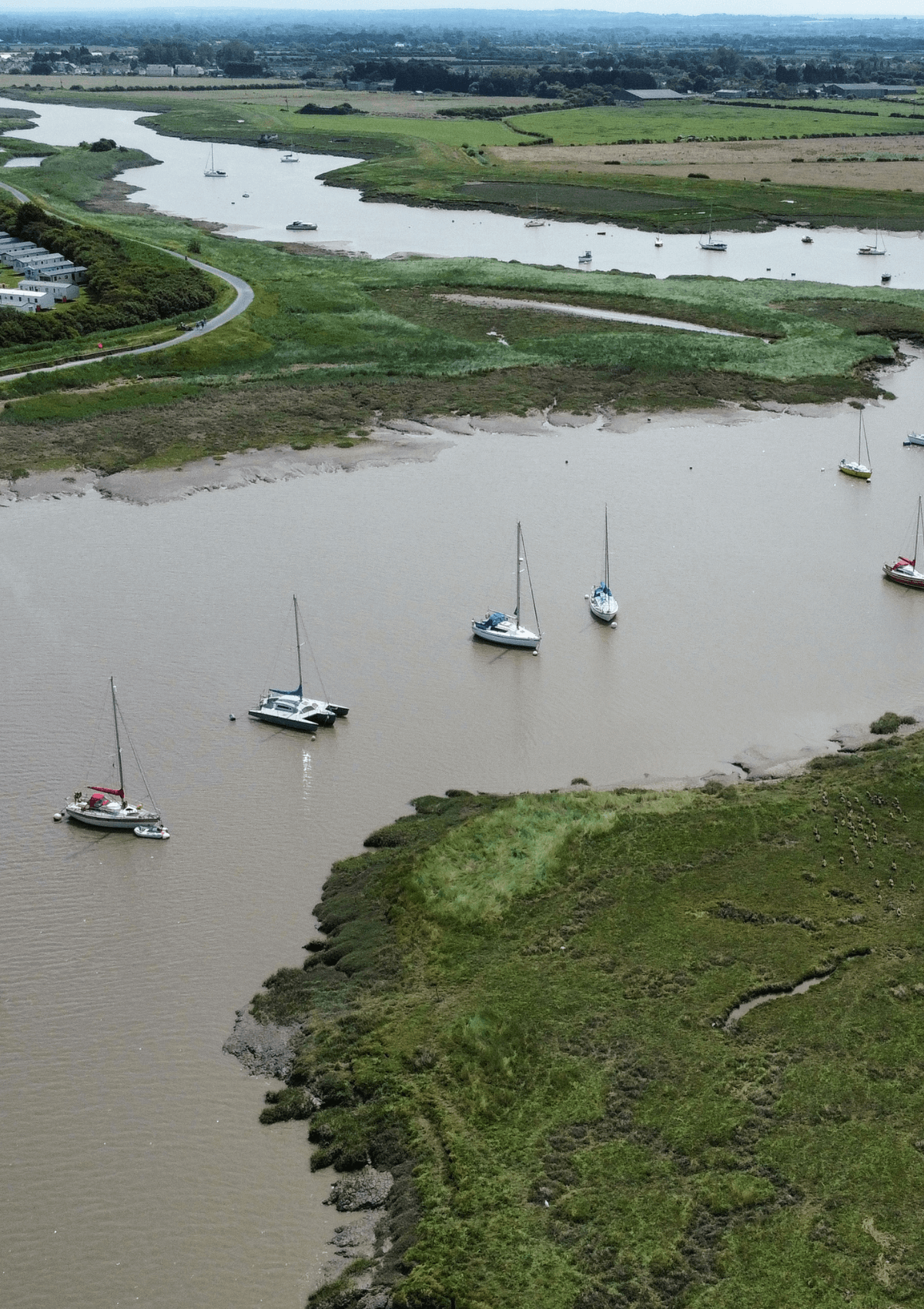 The Apex Leisure Park is worth a visit for wildlife and lovely walks, and there are options to take part in outdoor activities and water sports. Plus you can do horse riding on the beach which is a popular activity in the area, and Brean Leisure Park is nearby if the kids like fairground attractions.
All in all, Burnham-On-Sea has lots to make your day out extra special, so definitely one to check out. You'll be happy you did when you're trotting along the beach at sunset on a horse – what a memory!
The Best Day Trips from Bristol
As you can see, there are loads of great day trips from Bristol to enjoy. The ones listed here just scratch the surface. Bristol makes for a great base to explore the rest of the south west coast, and to have a great time while you're in the city, too!
Quick List: 14 Best Day Trips from Bristol You NEED to Try
Bristol to Bath
Bristol to Cardiff
Bristol to Oxford
Bristol to Blenheim Palace
Boat cruise on the River Avon
Bristol to Stonehenge
Bristol to Glastonbury
Bristol to Weston Super Mare
Bristol to Westonbirt Arboretum
Bristol to The Cotswolds
Bristol to Wookey Hole
Bristol to Portishead Open Air Pool
Bristol to Gloucester
Bristol to Burnham-On-Sea
---