Hidden England: 17 Great Places Off the Beaten Track
Looking for the best of hidden England? Here are the most interesting places off the beaten track in England for a fun day out…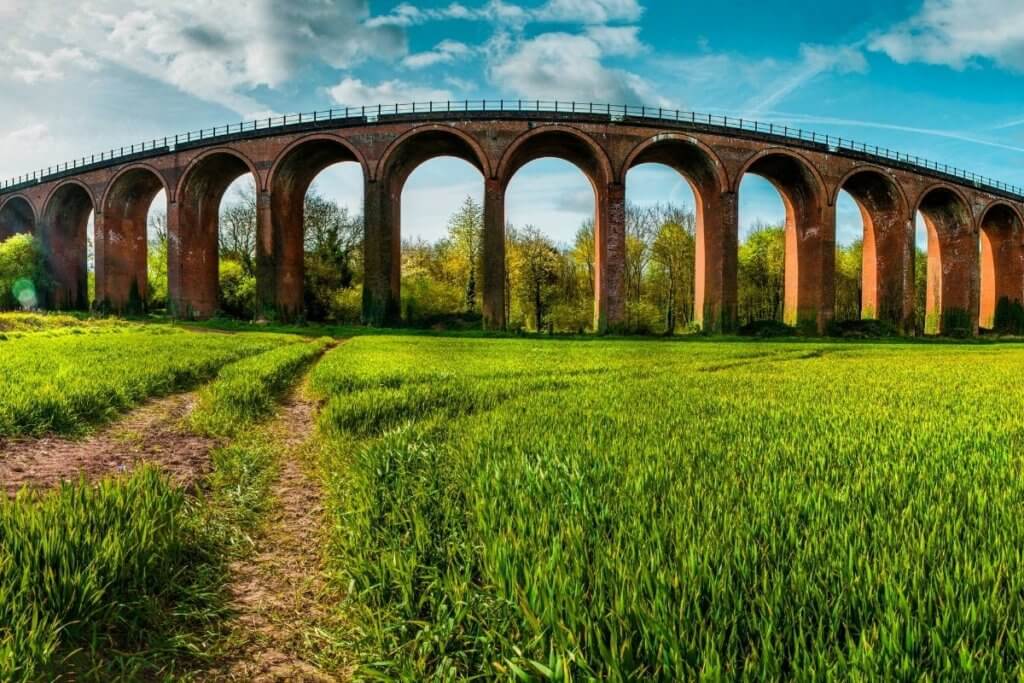 England is packed with incredible destinations, from sprawling national parks to beautiful beaches, cultural cities and historic castles. With staycations becoming more and more popular in England, people are always searching for somewhere different to visit.
We want to introduce you to undiscovered England.
From a wilderness in the heart of London to the lesser-known brother of Stonehenge and a cavernous cave in the Yorkshire Dales, here's our breakdown of 14 of the best off the beaten track destinations in England.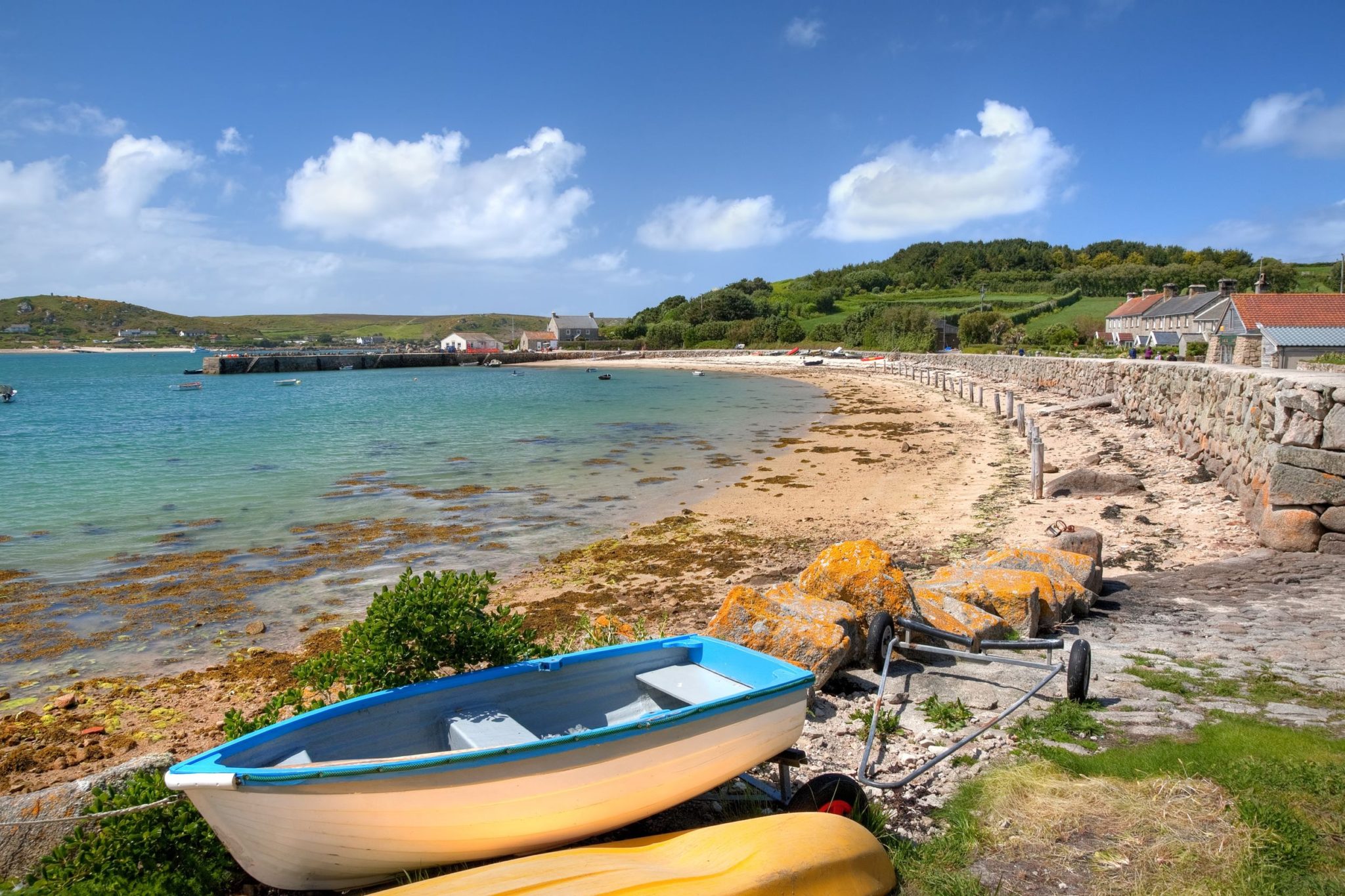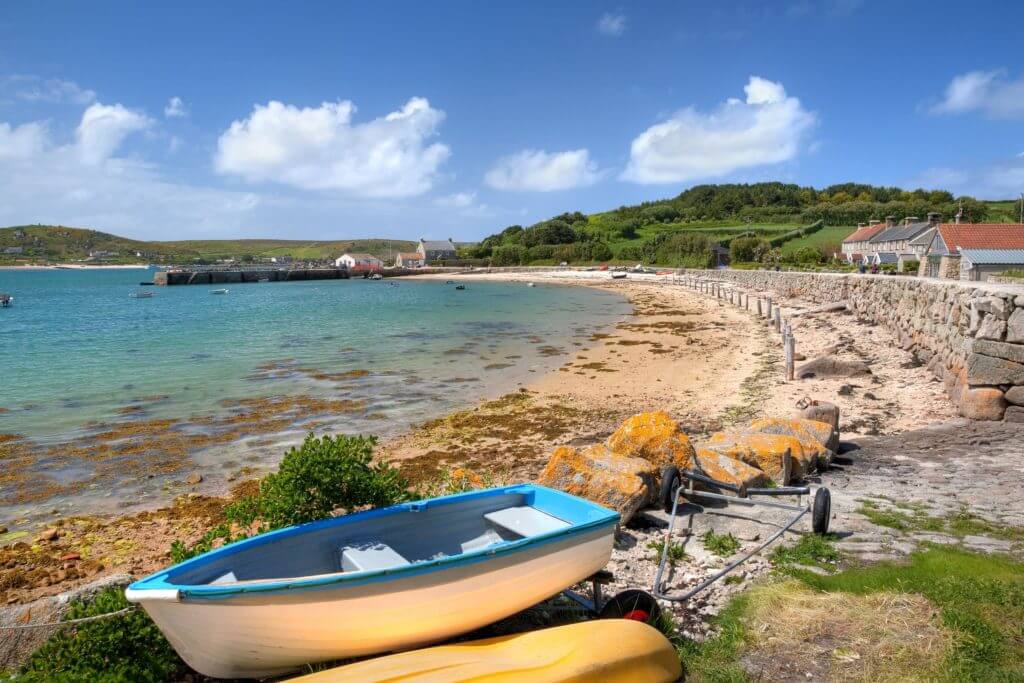 'Secret' Places to Visit in England
It can be quite hard to say what's 'undiscovered England' and what isn't. It's different for everyone depending on where you grew up, and where you've been. We've pooled together our collective England day trips knowledge to come up with some of those off the beaten track places in England where we don't know many people who've managed to get there.
Feel free to let us know if we've introduced you to any hidden gems in England in this article, or… we're just stating the obvious.
1. Isles of Scilly, Cornwall
Lying off the Cornish coast, this small archipelago is about as close to leaving England as you can get, without actually leaving England. Despite the islands living off tourism they haven't been that popular among Brits in the past, so far. Do you know anyone who's been to the Isles of Scilly?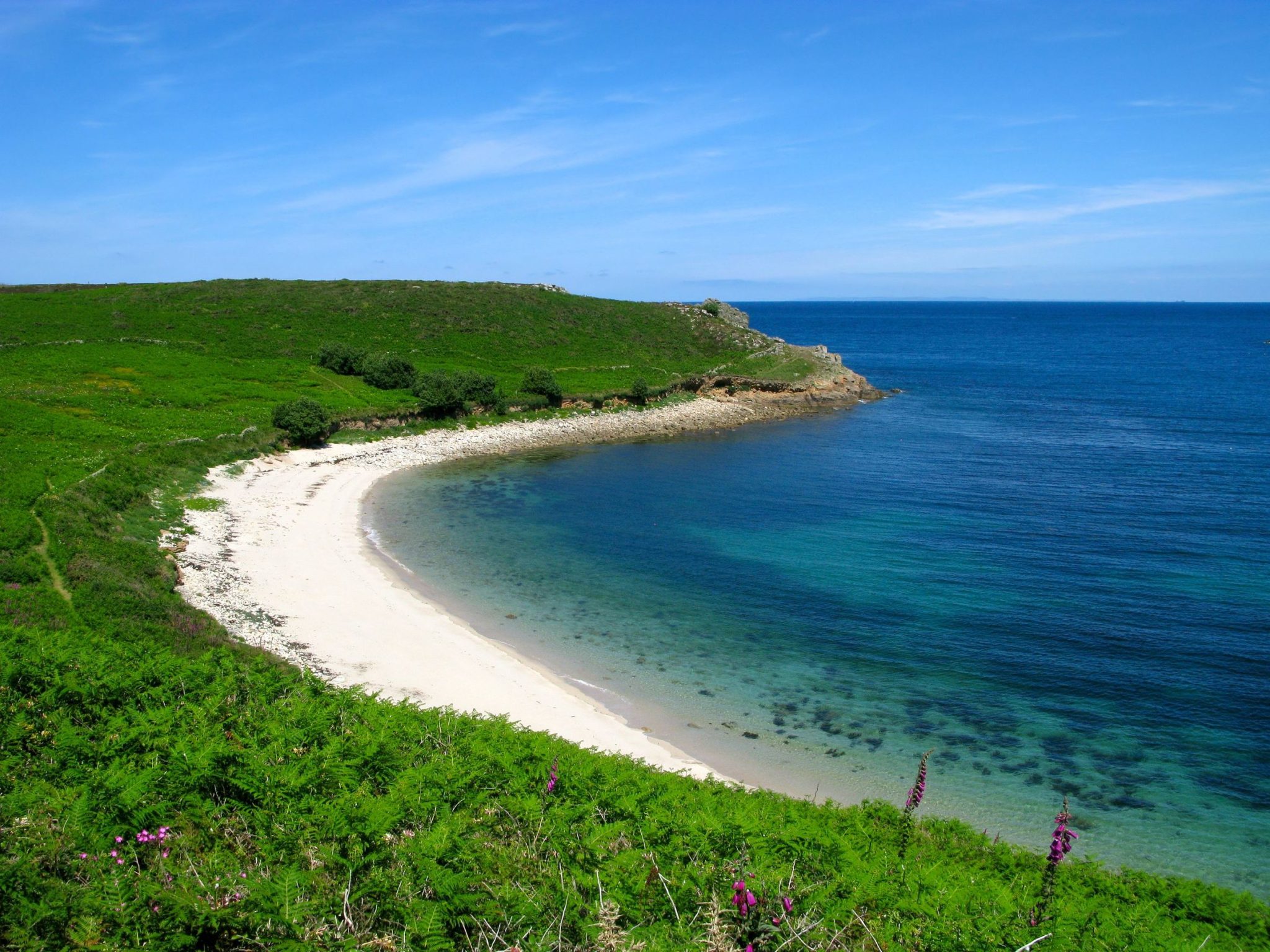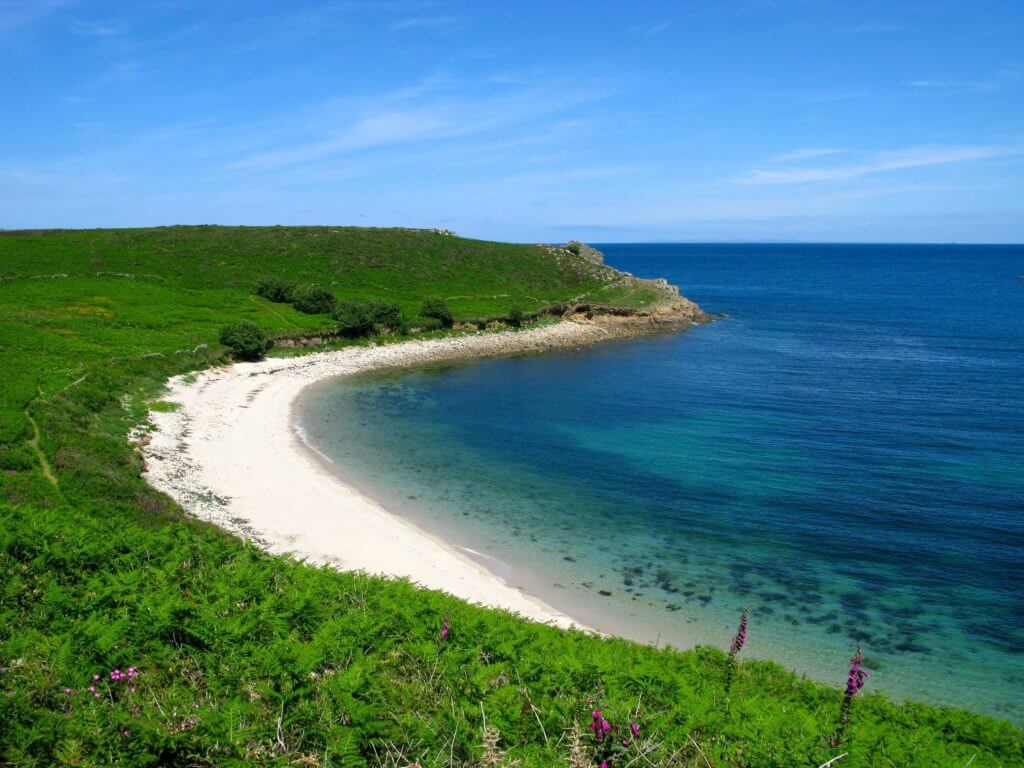 Nor us.
Each of the Scilly Islands has its own unique charms to discover though.
St Mary's is the most populous, with 1,800 residents enjoying its beaches, beautiful coastal walks and quaint towns.
St Martin's boasts the best beaches and an exciting array of wildlife, from puffins to seals and dolphins.
Tresco is home to one of the world's most famous botanical gardens, as well as a ruined castle and plenty more.
CLICK HERE for more facts about the Scilly Isles
How to Do a Fun Day Trip to the Scilly Isles
You can visit the Scilly Islands for the day from Penzance Harbour, Land's End, Newquay or Exeter Airports, if you like. A trip to the Scilly Islands make for a great day out in Cornwall. If you want to stay longer, there's limited accommodation on the archipelago and it tends to book up fast. A Scilly Islands break needs to be well planned, if you'd like to escape to this slice of the Caribbean in England.
It's totally worth the visit for the absolutely stunning white sand beaches there.
---
2. Tyneham, Dorset
Tyneham is a quirky destination, well off the beaten track in England thanks to its resident population of zero. The valley where the village is found has a long history, it was mentioned in the Domesday Book of 1086 and there's evidence that it was inhabited as far back as the Iron Age. But this period of continued settlement ended in 1943, when the pretty village was occupied by the Ministry of Defence, to be used as a firing range for training troops during the Second World War.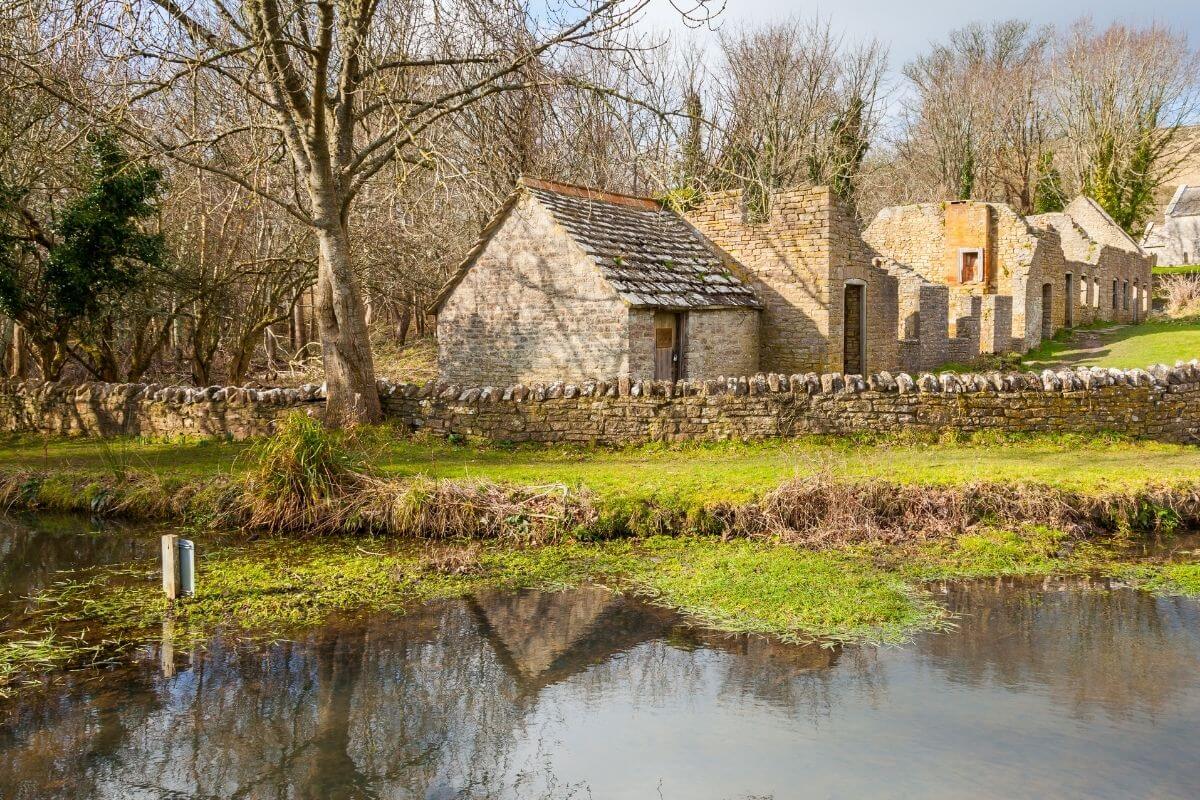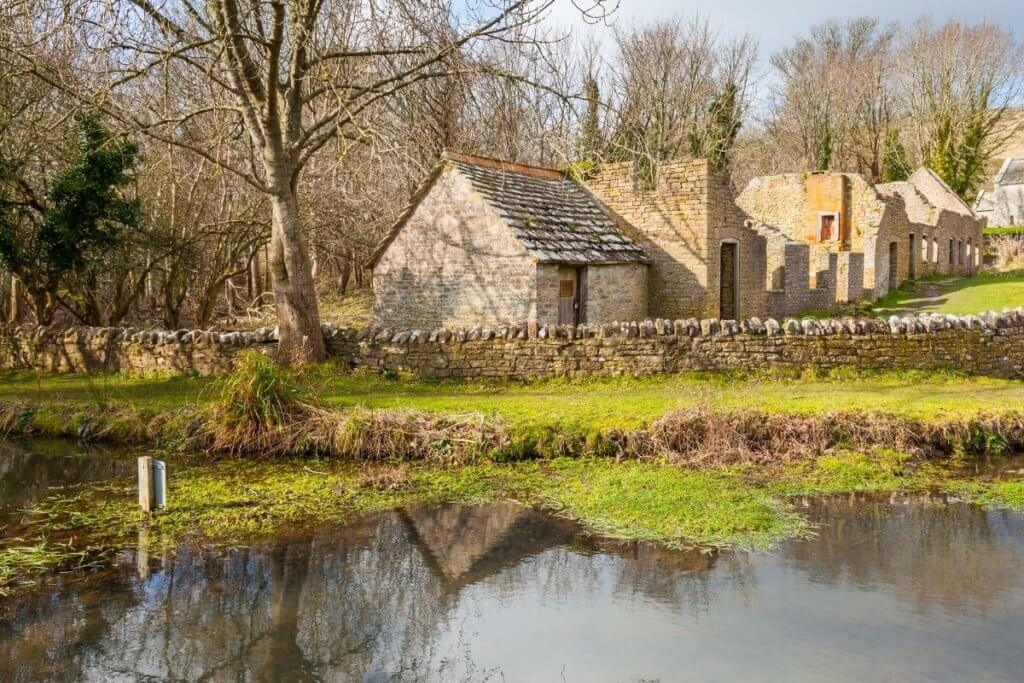 The village was never reoccupied, and the now crumbling village is open to the public as a walking route, with designated footpaths winding around the eerie abandoned buildings. The church and school buildings have been restored, and feature exhibits telling the story of Tyneham's history. Tyneham makes for a great day out in Dorset.
---
3. Skipton, North Yorkshire
I mean, I hate to use the phrase, but Skipton is definitely one of the best hidden gems in England!
Located in the north of Yorkshire Skipton is market town once listed in the 2018 Sunday Times report on 'Best Places to Live in Northern England'. When you visit go to the 800-year-old Medieval Skipton Castle for a look round, and history lovers will enjoy Bolton Priory too.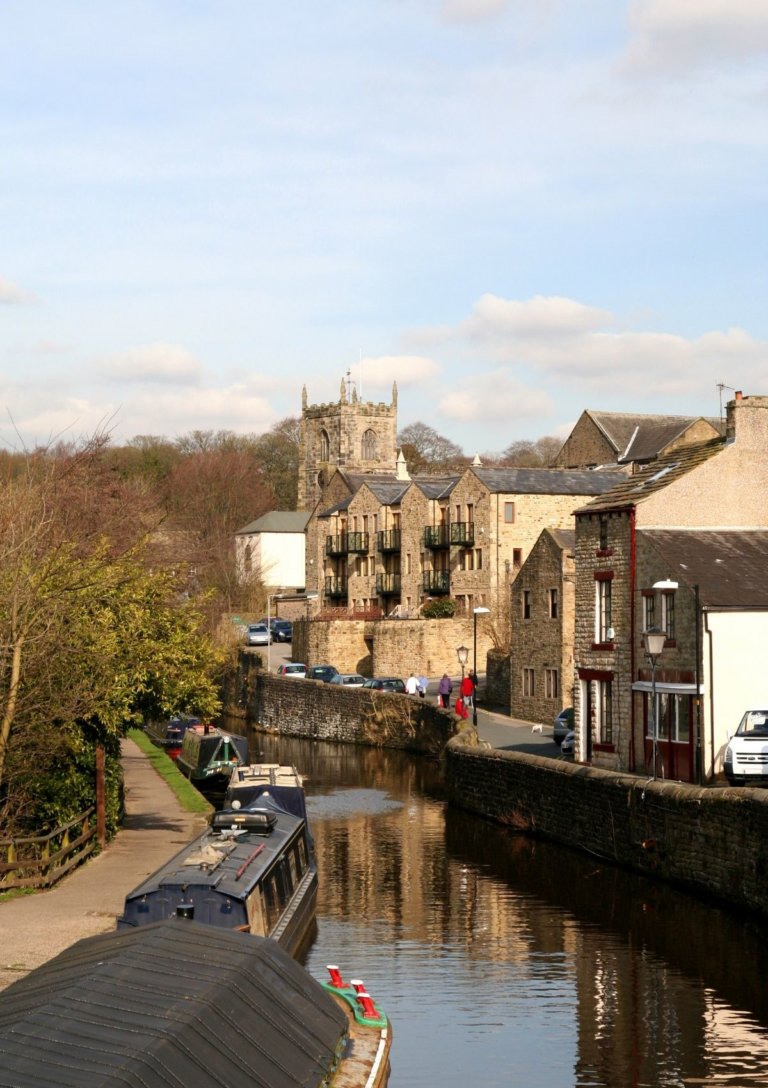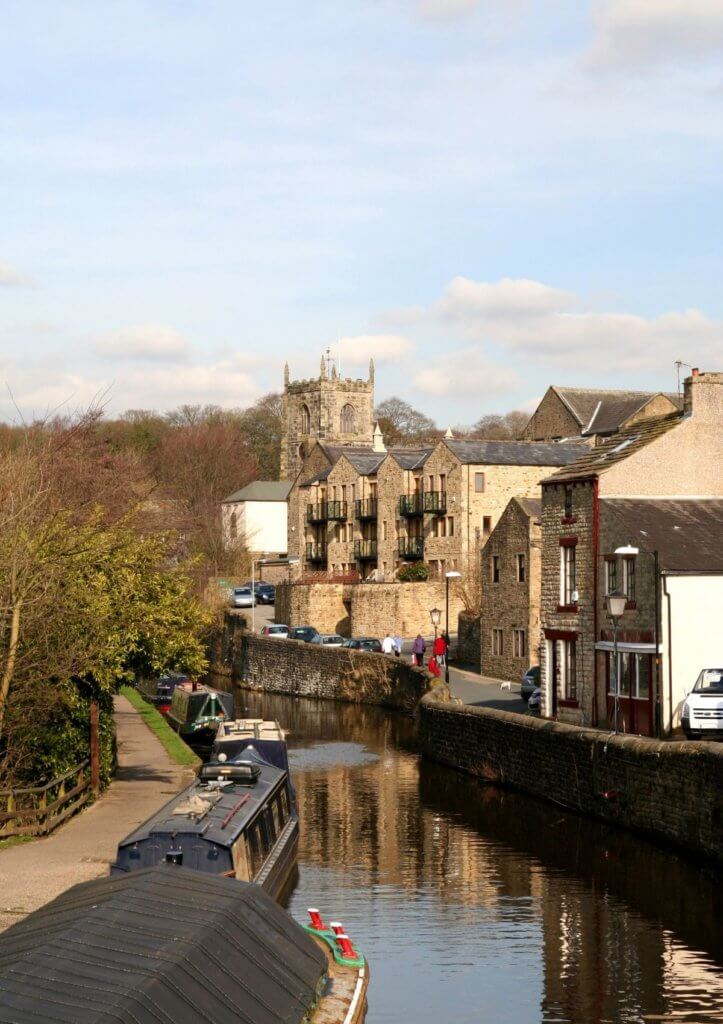 You're right near the Yorkshire Dales in Skipton, so there are plenty of opportunities to get out for a walk on a day out in North Yorkshire. In fact, it's known as the 'Gateway to the Yorkshire Dales'.
If you prefer to stay in the award-winning town centre you can go to The Mart Theatre, enjoy the local pubs, go wine tasting at the Wright Wine Company or hit the shops at Craven Court Shopping Centre. The best thing to do here though, is admire the view from the River Aire with a boat trip.
---
4. Southsea, Hampshire
I now live in Southsea – undiscovered England at its finest. We have a fab beach, great restaurants and coffee shops, bike lanes, a huge common and great museums, but for some reason we just don't have the accolades or notoriety of other beach destinations. I don't know why.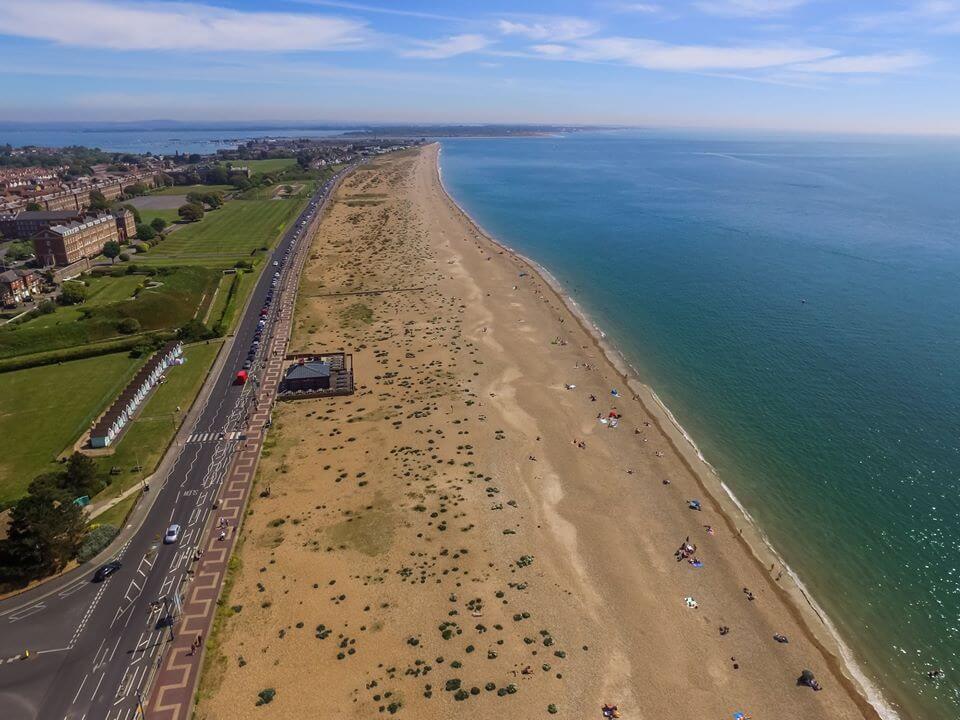 You can read a bit more about Southsea in my one day itinerary for Portsmouth. Southsea is less than two hours from Waterloo, a hovercraft ride from the Isle of Wight, and close to all the shops and buzz of Portsmouth while retaining its cool arty village vibe.
Come and see us on your tour of off the beaten path England!
---
5. Coventry, Warwickshire
Coventry is the UK City of Culture and yet, you don't really see it listed on 'must see England' lists. So, as part of our hidden England contribution, we want to give it some love.
Visit Coventry in Warwickshire and you can go to the impressive cathedral, hire a car to get around from Revival Cars or go to the Coventry Transport Museum.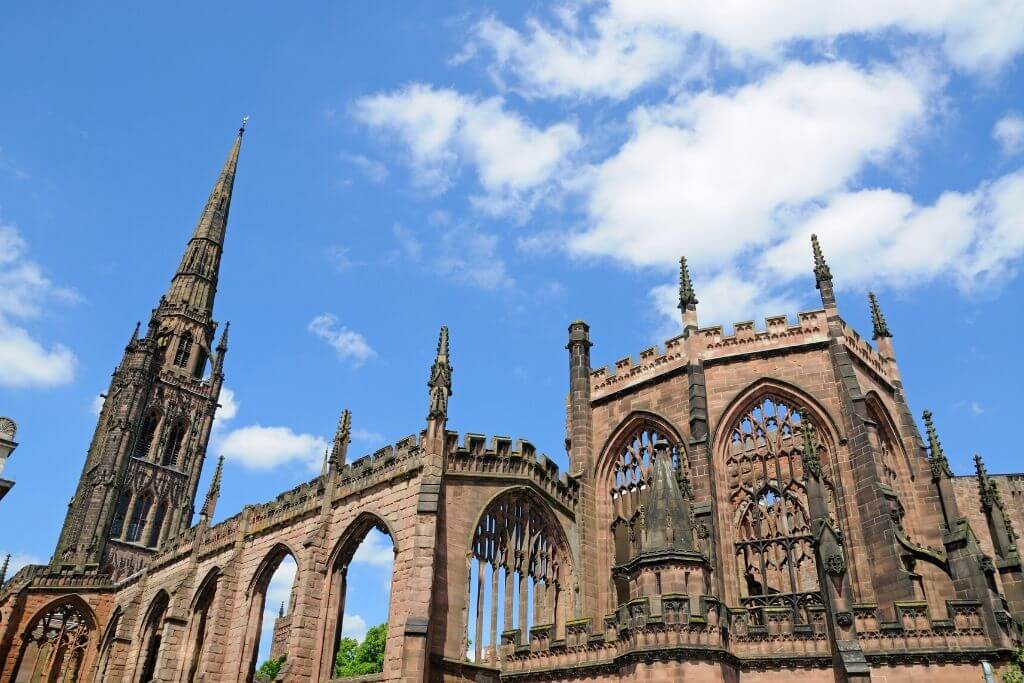 Cathedrals and cars not your thing? How about the Coombe Abbey Hotel, or the Herbert Art Gallery and Museum? Of course there are all the delights of the city to enjoy as well. If you need a walk and to get outside, then go and explore Brandon Marsh Nature Reserve for a wander. There are some great day trips from Coventry, if you want to make the city your base for a while.
---
6. Ventnor, Isle of Wight
If you've never been to the Isle of Wight, you're seriously missing out. I love it over there, and Ventnor is one of the cutest hidden gems in England. Well known for the Ventnor Fringe Festival, the town really spices up. No need to wait till then though, enjoy some off the beaten path England by driving over and navigating those tight turns and country roads.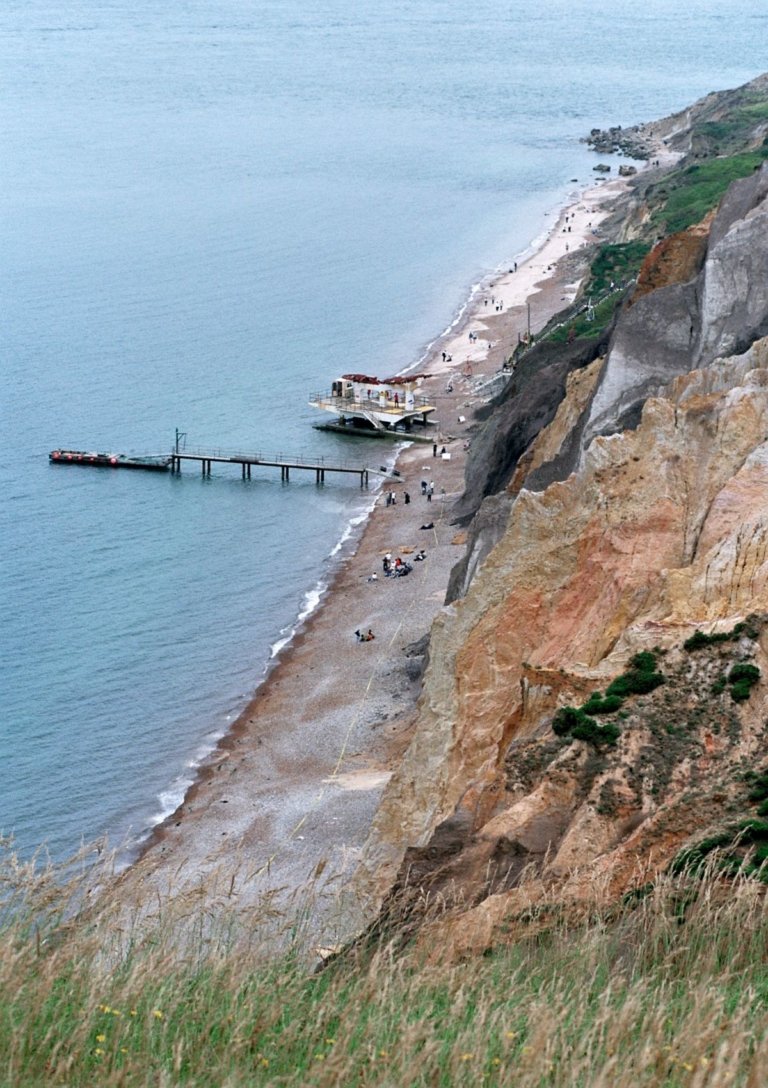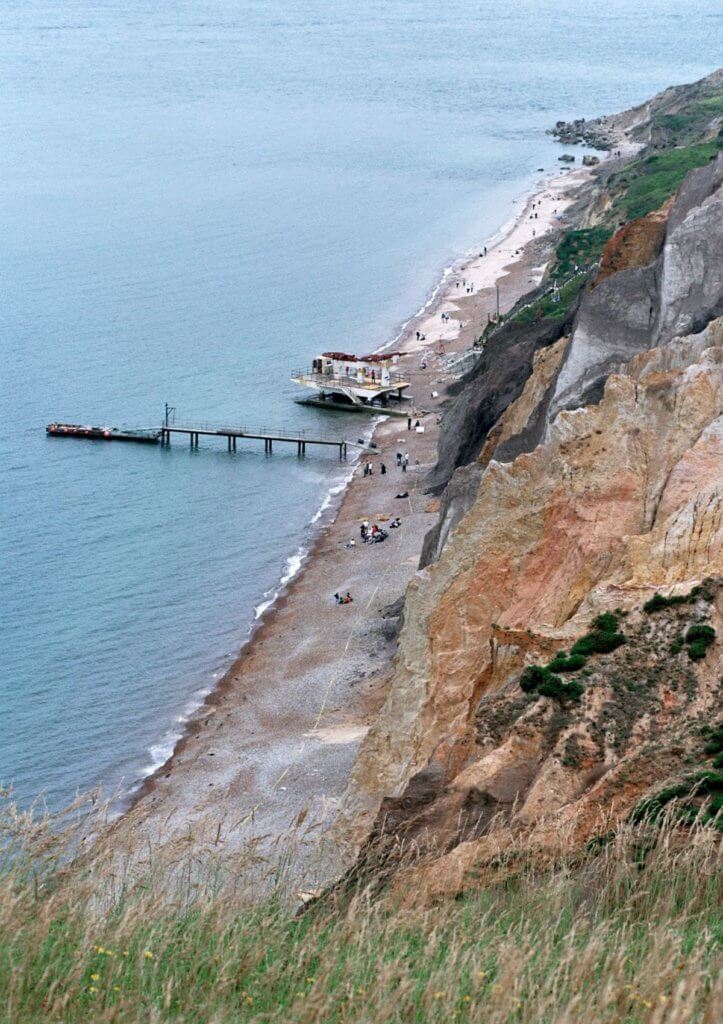 Ask anyone from the island and they'll probably tell you it's one of the most popular places there, but if you've never ventured over before then it can definitely be considered as 'hidden England'. Expect to find a wild beach, some great beach shack restaurants, the amazing Spyglass Inn pub and the wonderful Ventnor Botanical Garden too. There are also some great options for Afternoon Tea – my vote goes to The Royal Hotel.
A day in Ventnor is definitely one of the best days out in the Isle of Wight.
---
7. Richmond Park, London
The heart of London probably isn't top of your list for an English wildlife adventure, or as a 'hidden destination in England'. But in the colossal Richmond Park, that is exactly what's on offer. And to the uninitiated to London, it can seem a long way from the craziness of Oxford Street.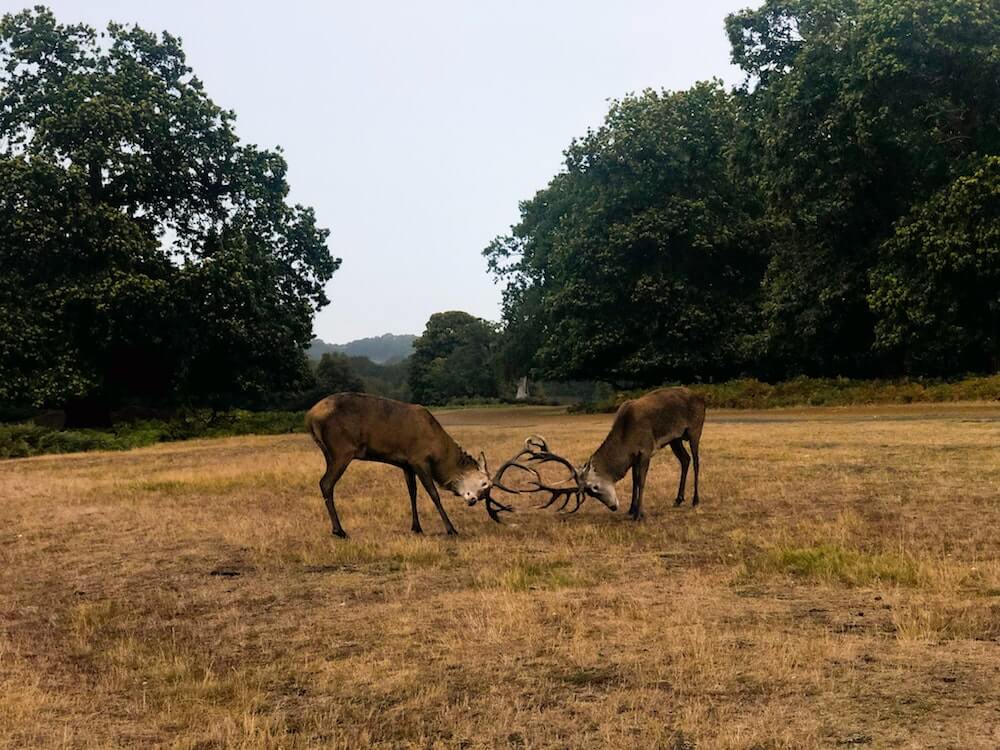 The largest of the Royal Parks, the centre of Richmond is probably the only place in the city where you can't hear the steady grumble of traffic. Formally used by the Royal Family for deer stalking, it's no surprise that the red and fallow deer are the stars of the show. The animals live in large herds that are quite used to human presence. Walking trails wind around the hills, forests and lakes of the park, which is also home to a range of other native wildlife, including bats, owls, woodpeckers, ducks and voles.
If you're spending a few days out in London and fancy a peaceful escape, then Richmond Park makes for a great day out, especially mid-week.
READ MORE: The Best Walking Routes in the Surrey Hills
8. Embleton Bay, Northumberland
Cornwall and Devon may be the first counties you think of when you want a beach break, but the northern county of Northumberland makes for a great sandy day out. Although the weather can't be guaranteed, it doesn't get more picturesque than Embleton Bay.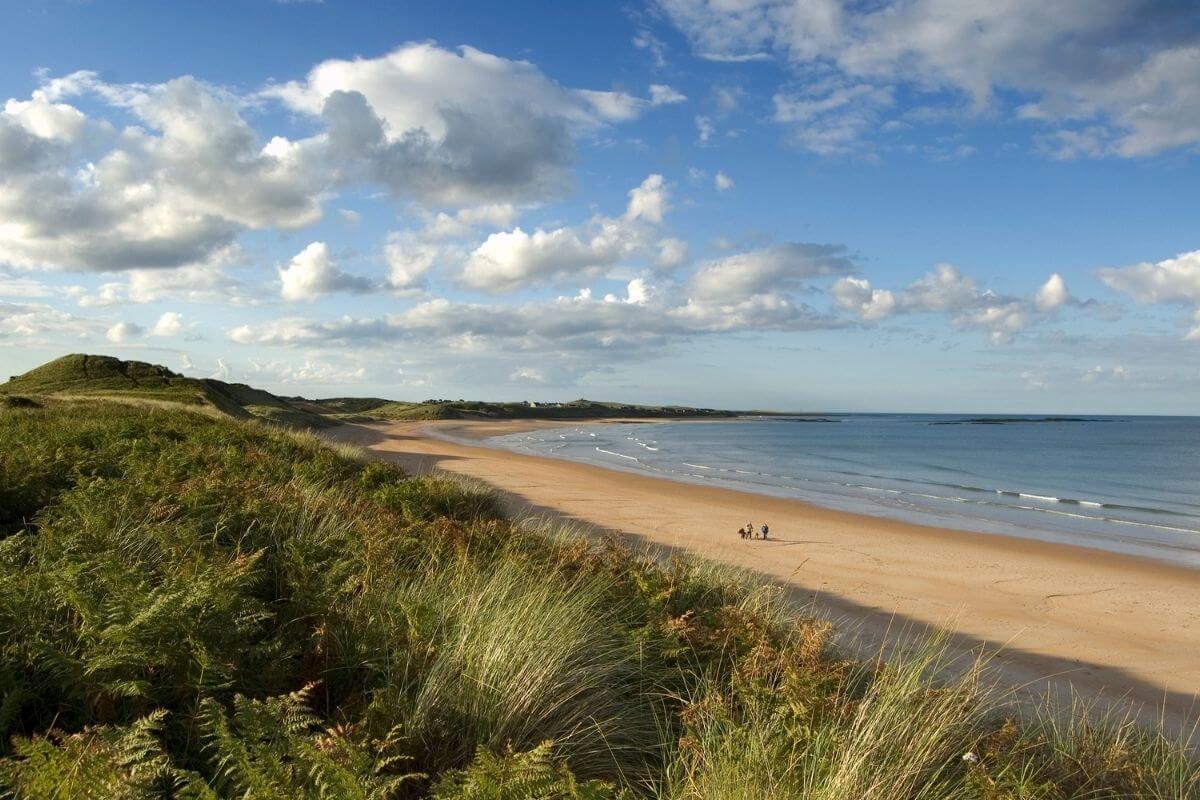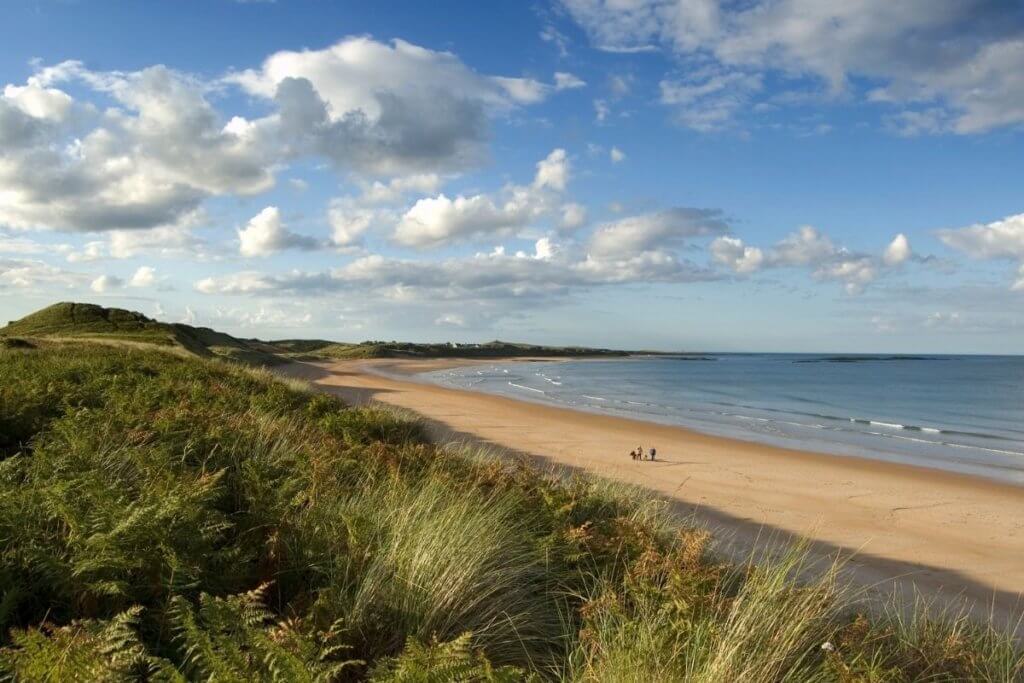 The long, clean beach is normally quiet, so although you won't want to sunbathe unless the weather is supreme, it makes the perfect location for a long walk. The nearby village of Embleton has a range of accommodation options, as well as three good gastropubs. Nearby Dunstanburgh Castle is also worth a visit, the crumbling ruins located on a dramatic headland, with seabirds known to swoop overhead. Definitely one of the best of England's secret places.
For even more nature, Northumberland National Park is close by, whilst the nearest big city is Newcastle, located about an hour's drive away – making it a great day trip from Newcastle City.
9. St Michael's Mount, Cornwall
Off the coast of the Cornish town of Marazion lies St Michael's Mount, a small tidal island, linked to the mainland by a man-made causeway. At low tide, it's possible to walk across to the island, where a medieval church dominates the landscape and a small community still lives.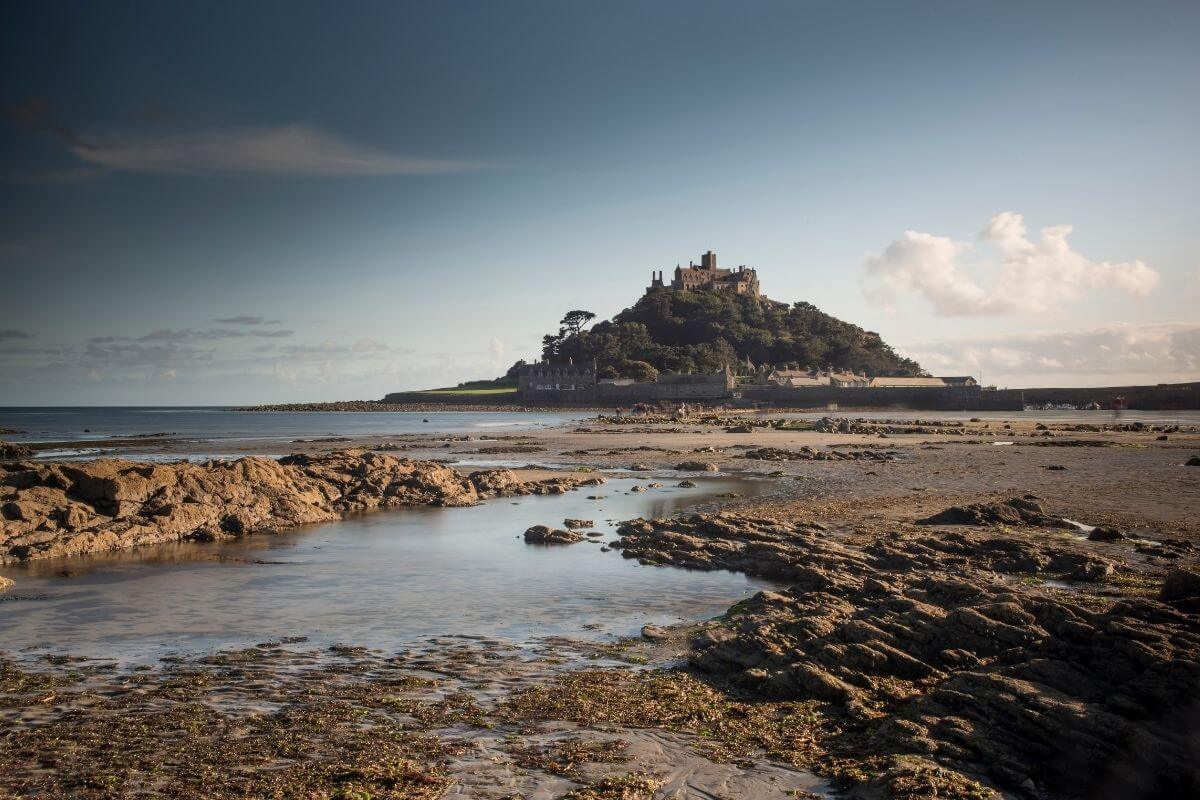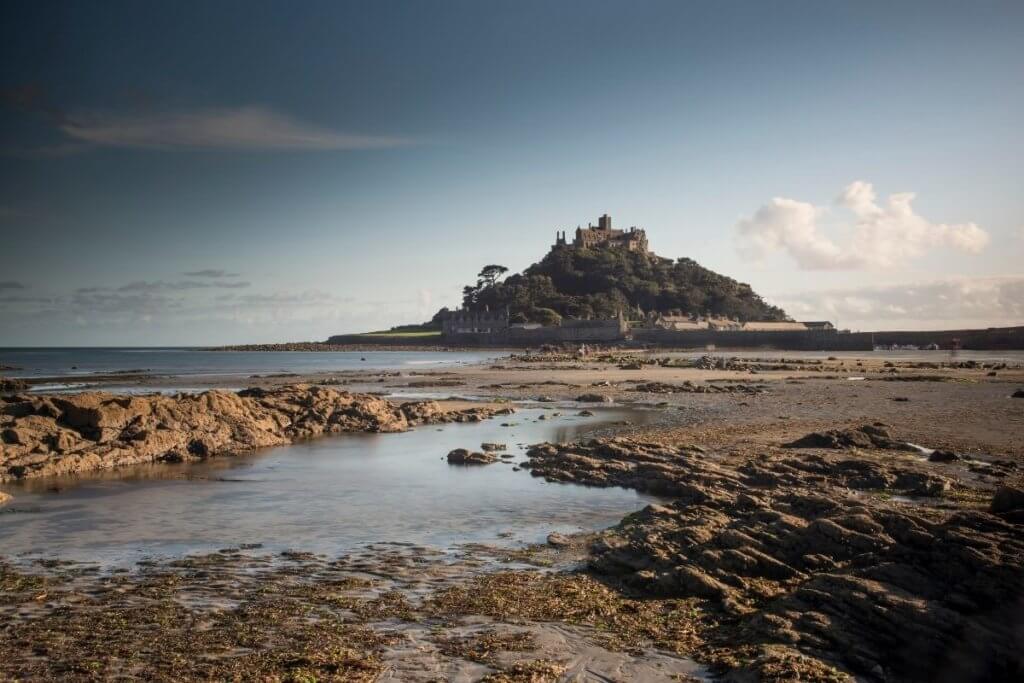 Managed by the National Trust, the island is a fascinating place to explore, unlike anywhere else in England. St Michael's Mount is twinned to the similar settlement in northern France, Mont Sont-Michel, both off the beaten track destinations in their respective countries.
Anyone who's been to Cornwall will know this is an iconic and popular spot, but if you've never heard of it, then, you're welcome…
Check out our Cornwall facts for more on one of the most popular counties in England.
10. Wistman's Wood, Devon
Another English natural gem that you've probably never even heard of, Wistman's Wood is like stepping into a fairy tale.
Wizened old trees draped in moss and lichen, beautiful spring flowers and abundant native wildlife combine to make this one of the most attractive places in England to enjoy the great outdoors. The site is protected as a nature reserve and as a Site of Special Scientific Interest (SSSI), partly to protect the large populations of native adders which reside in and around the wood.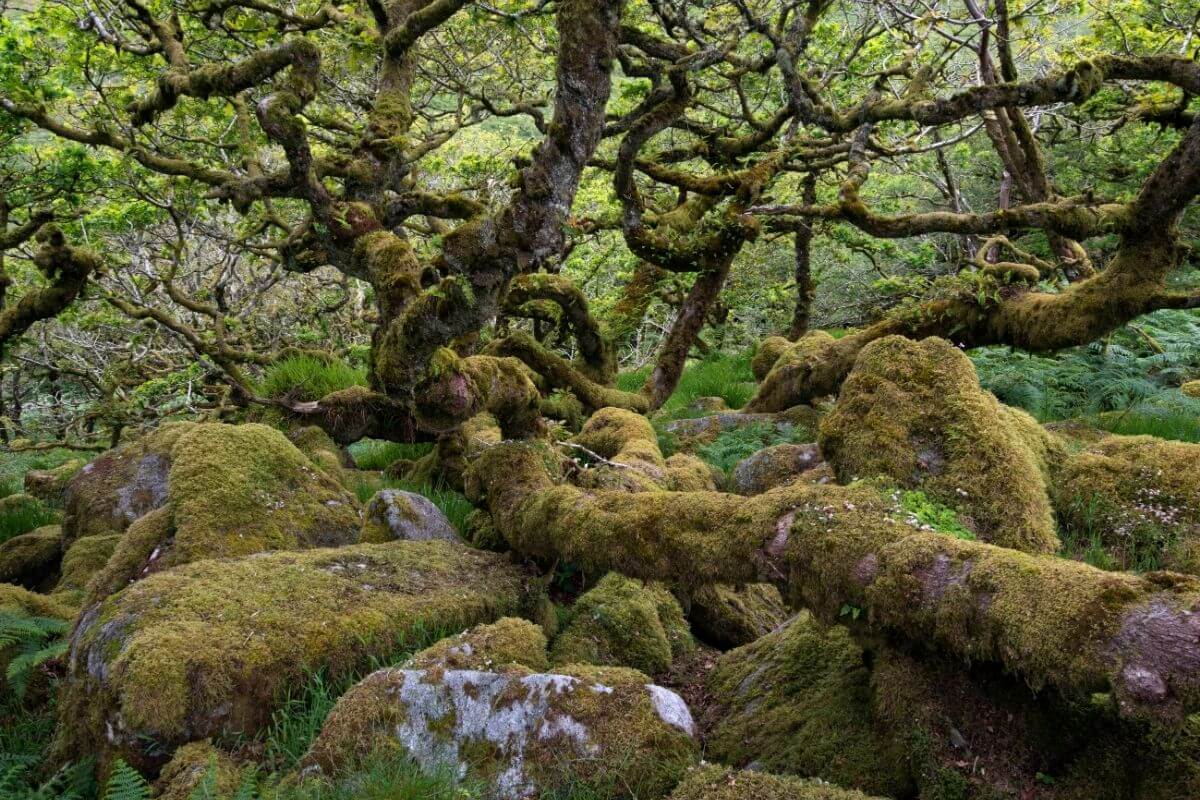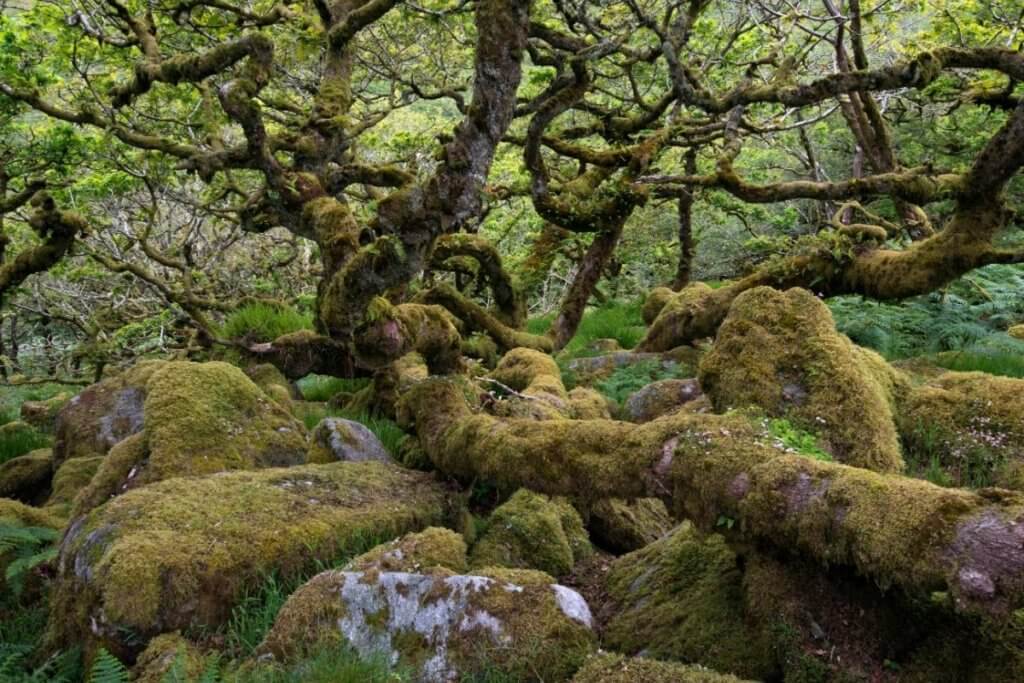 Although only a few hectares remains of this ancient woodland, there are few better examples of this kind of habitat anywhere in England. Definitely one of the most underrated places in England and coolest places to visit off the beaten path in Devon.
11. Avebury, Wiltshire
We're sure you've heard of Stonehenge, the Wiltshire monument which has long been one of England's most famous tourist attractions. Travellers come from all over the world to see it, travelling in coaches from London and beyond. As a result, Stonehenge can get crowded, and visitors are kept a decent distance from the stones, in order to protect them.
Arguably, Stonehenge's lesser-known relative Avebury, is a much more attractive option for visitors. This is secret England.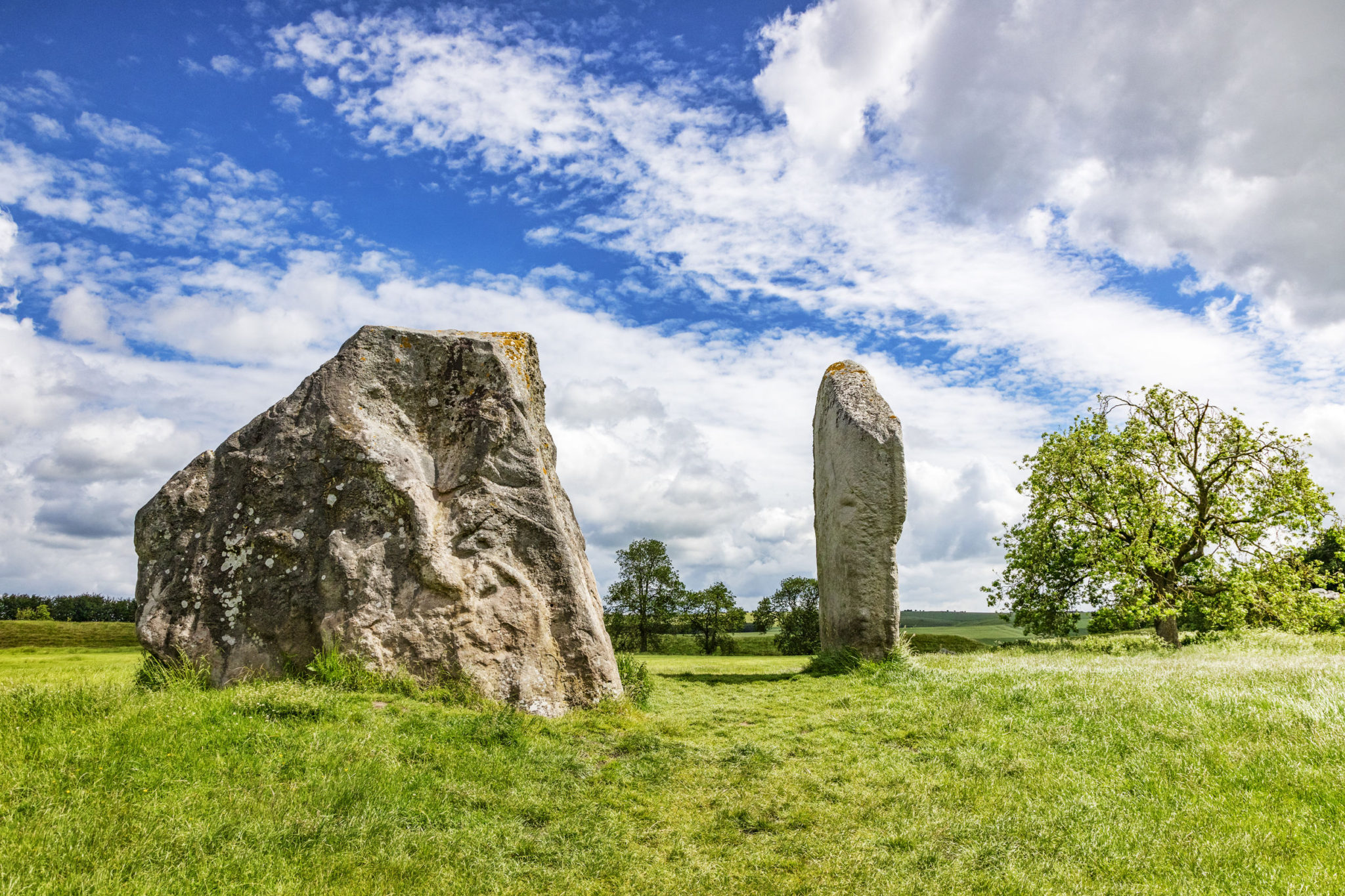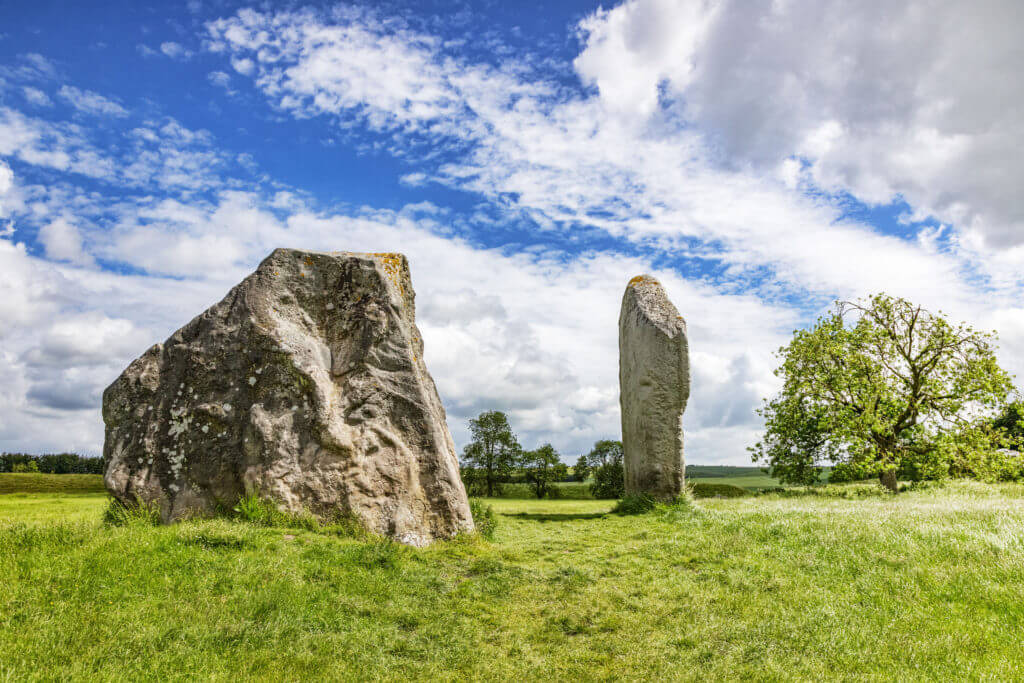 Located in nearby Avebury, this collection of stone circles is as mysterious, older and larger than Stonehenge, and much more accessible. Visitors can walk right up to these stones, and there will be far fewer crowds to compete with for a good view. It's definitely off the beaten path in England when you compare it to the notoriety of Stonehenge.
12. Milton Keynes, Buckinghamshire
Milton Keynes is often considered unremarkable, built in the 1960s as part of the government's 'new towns' initiative, to deal with a growing population. It's not a popular destination for visitors, and we can imagine your family scoffing at you if you tell them you're going away for the weekend to Milton Keynes. But bear with us.
There are actually numerous things to see and do in Milton Keynes, which can make it an attractive option for visitors.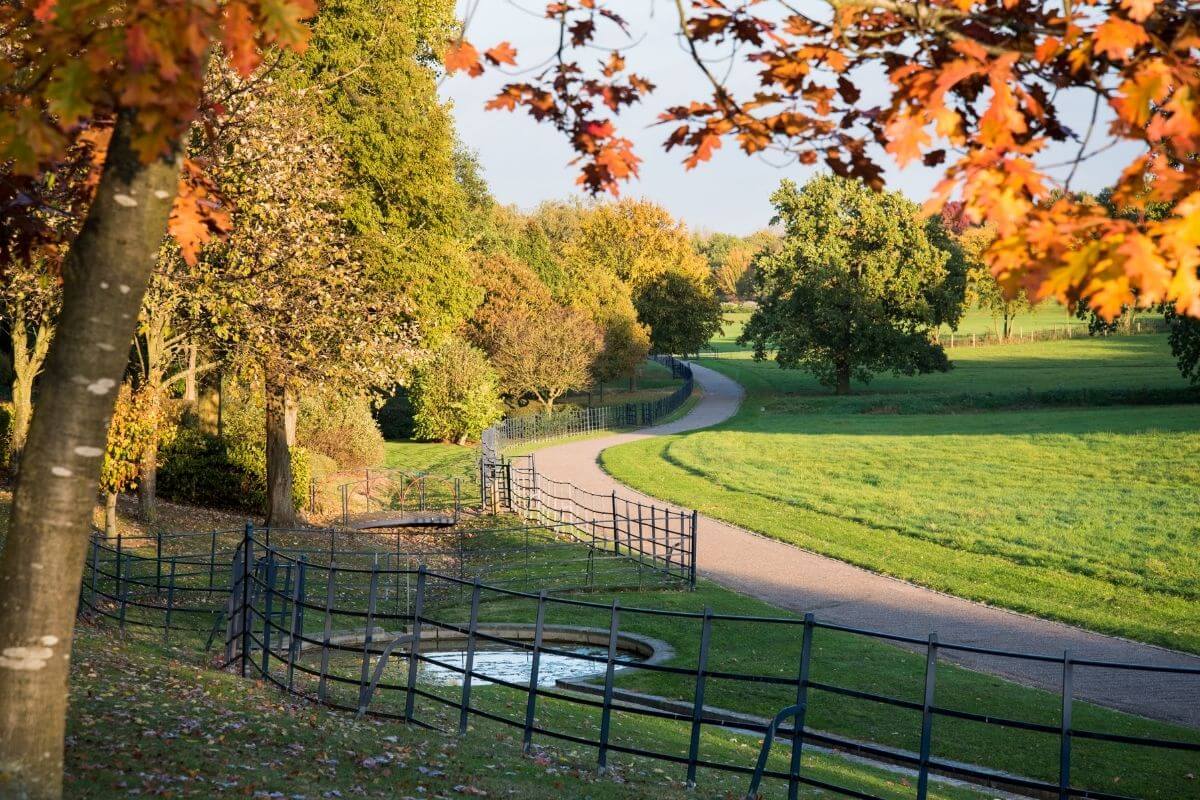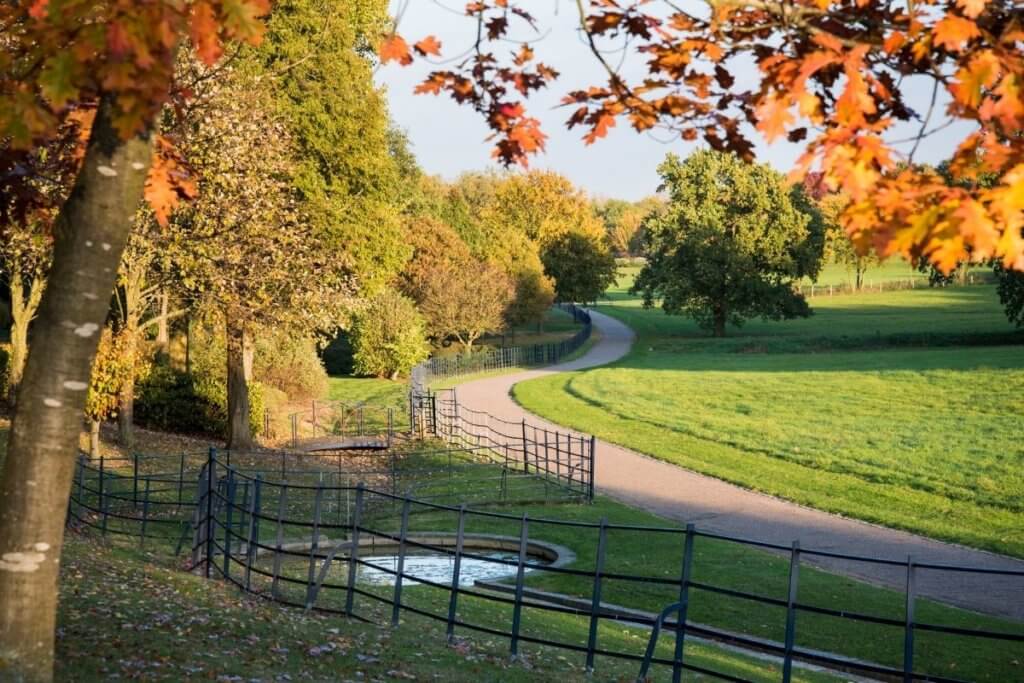 The wartime codebreaking facility at Bletchley Park is located very close to Milton Keynes and is open to the public. There's also beautiful Woburn Abbey and Safari Park, Willen Lake and Xscape indoor adventure sports centre. What's more, Milton Keynes is an easy train ride away from London, meaning you can combine your off the beaten track MK adventure with a visit to the English capital.
13. Chesil Beach, Dorset
Dorset's Chesil Beach stretches along the coast for 18 miles, meaning there is plenty of room for every picnic, dog walk or water sports adventure that you can possibly think of. The pebble beach is an attractive place to spend a day and the far end backs onto the Isle of Portland, where there are plenty of places to stay and restaurants and pubs to enjoy.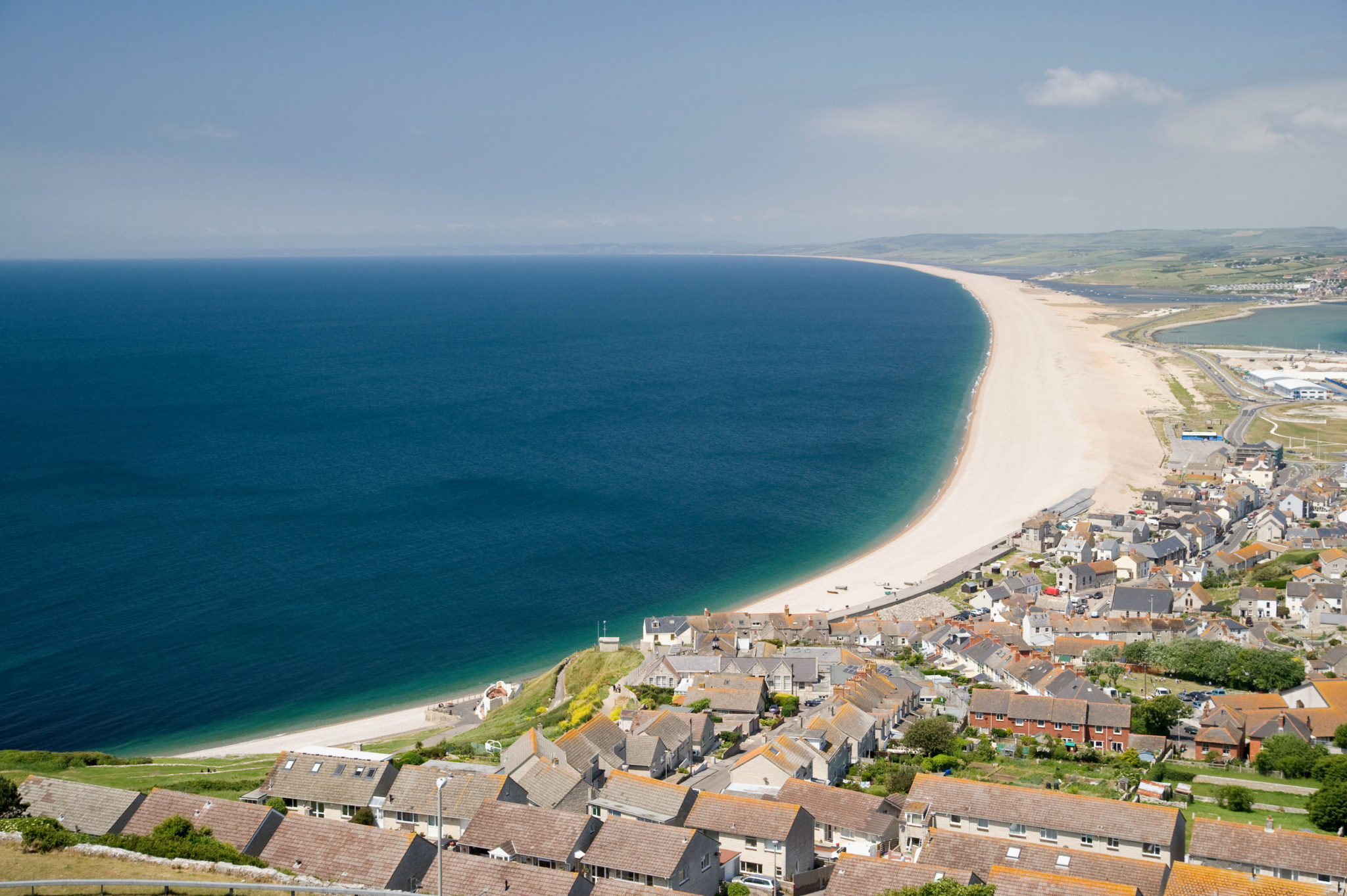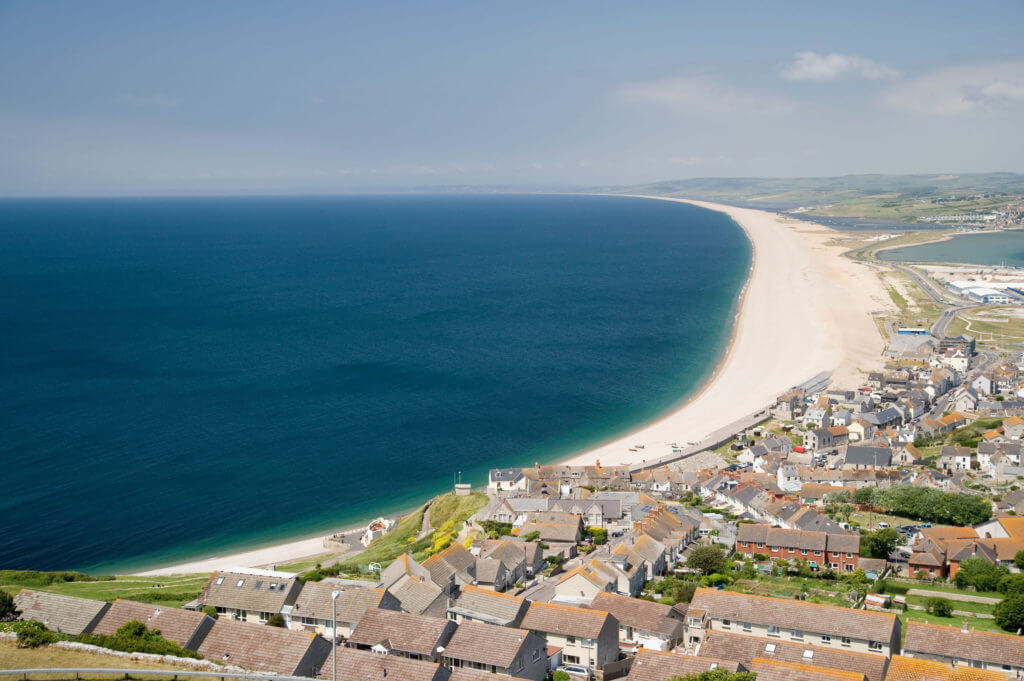 Further up the beach, the 10 mile-long Fleet Lagoon is home to a variety of native wildlife and birds, such as little egrets. As part of the Jurassic Coast, Chesil Beach is not really somewhere to enjoy a family day of sunbathing – it's wild and windswept, much better for walking and connecting with nature.
A trip to Chesil Beach makes for a great underrated day out in England, and as you get to know Dorset it'll become one of your favourite things to do in the county too. A beautiful spot on our hidden England list.
14. Gaping Gill Cave, North Yorkshire
Our final off the beaten track destination in England is a hidden cave in the Yorkshire Dales. Famed for their walking trails, rolling meadows and ancient castles, it wouldn't be a surprise if you've never heard of this site before. The cave is only accessible via a winch, meaning a visit may not be up everyone's street.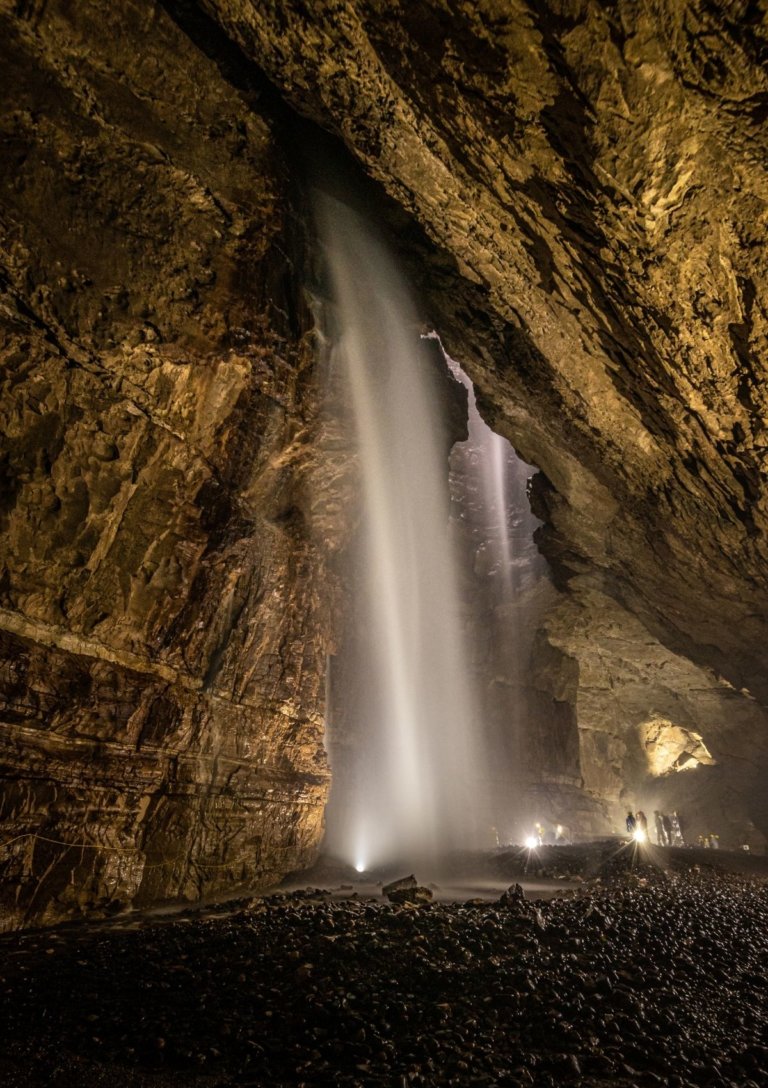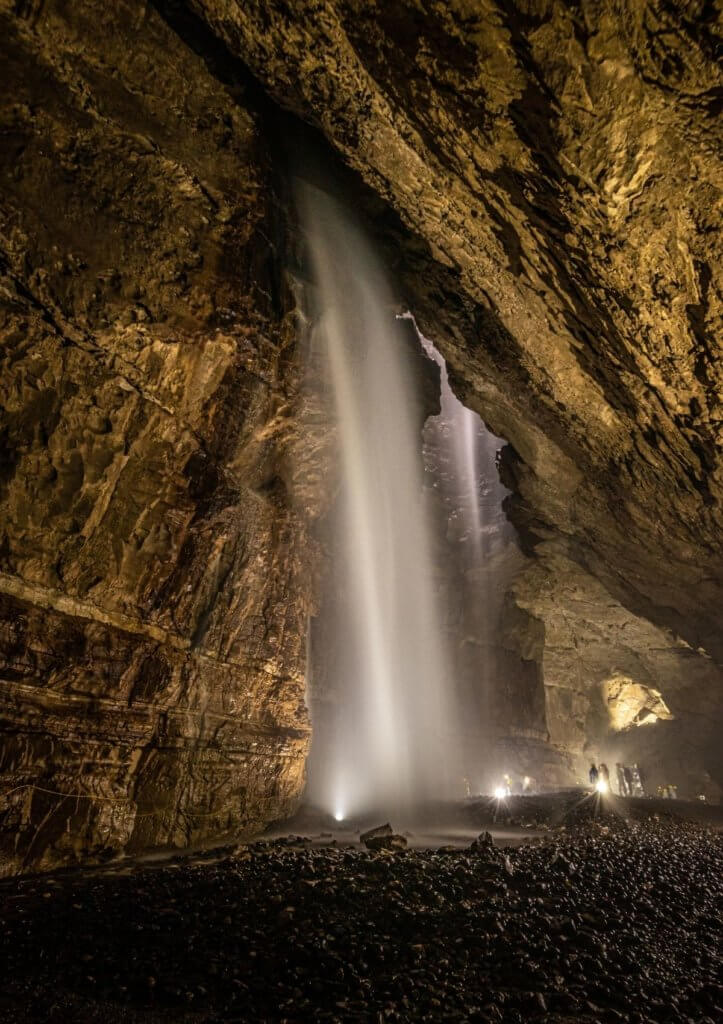 It's also only open at certain times of the year, normally from May until June and August. If you do manage to get down into the cave then you can expect to find a waterfall and impressive rock formations, things not normally associated with England. The main cavern is impressive and you can only venture into the cave escorted by professionals, so you know you'll be perfectly safe.
One of the most unique days out in North Yorkshire there is.
15. Relax in Bradford on Avon
Bradford on Avon is situated in the north of Wiltshire. Bradford is a small town and has a population of around 10,000 people. The town has loads of historic buildings, tunnels, ancient bridges, shops, and pubs to explore.
It's a very pretty town with lots of buildings from the 17th-century and relics of the Roman Empire.
16. Visit Devizes in Wiltshire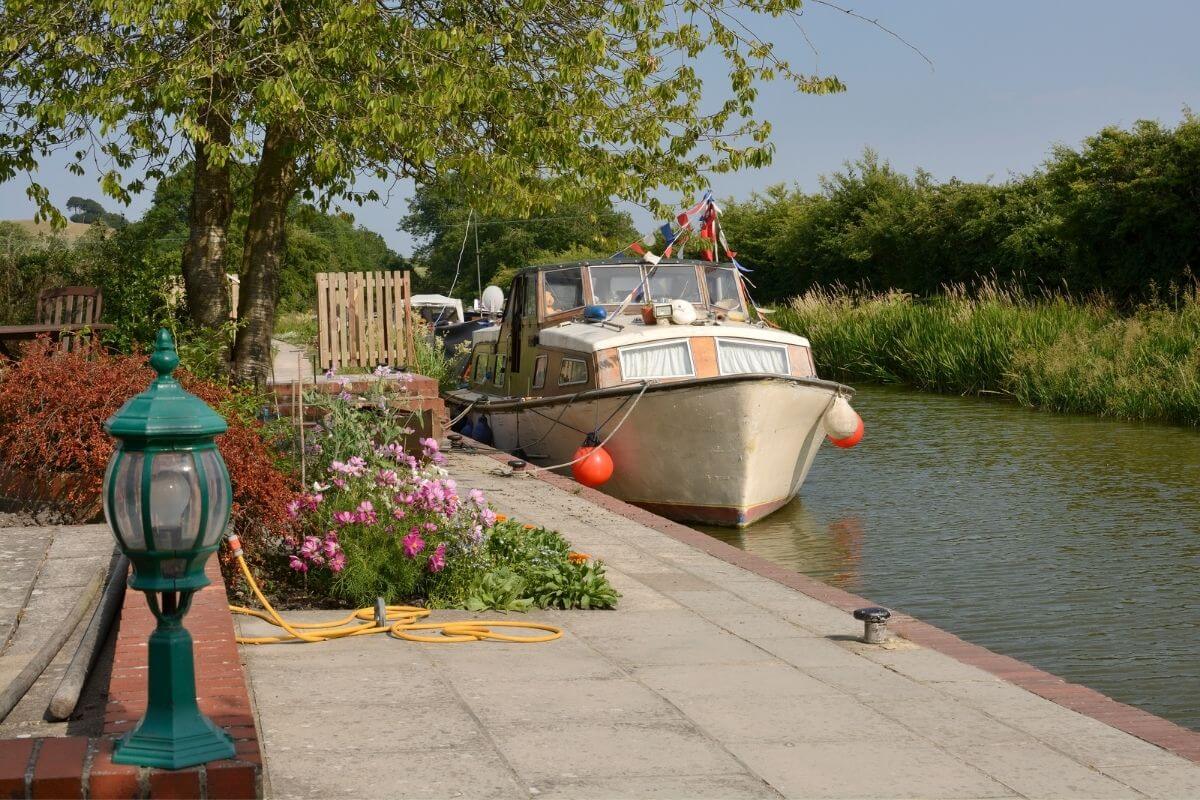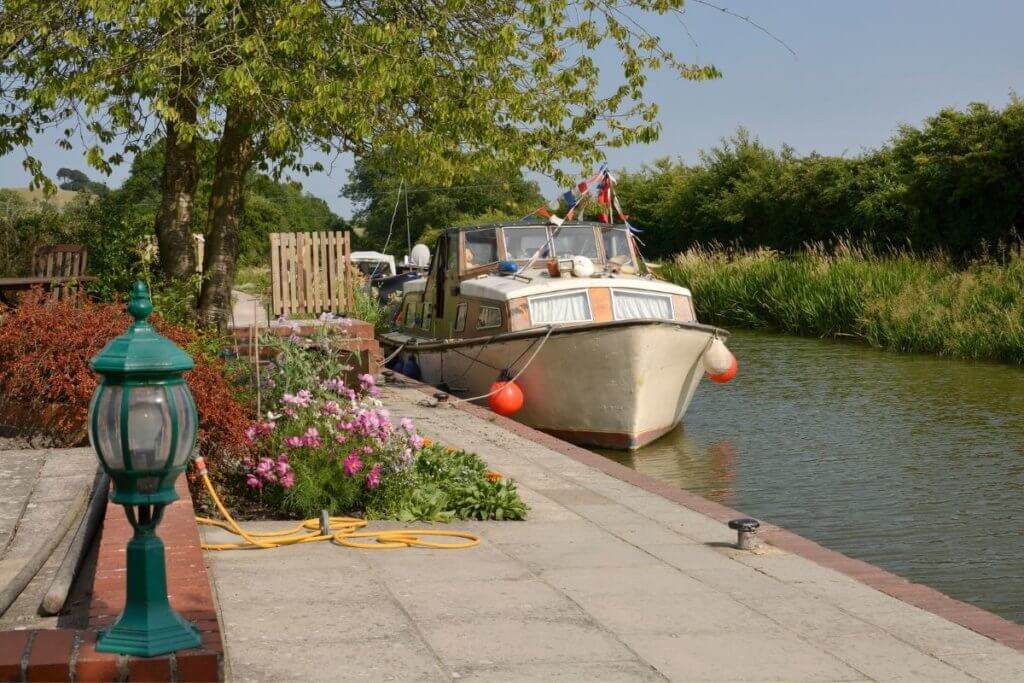 The market town of Devizes has more than 200 shops, over 60 culinary options, a medieval church and some great museums. The main charm of this town is its famous ale by The Wadworth Brewery that has been around for more than 150 years. Day trippers love to visit the Wiltshire Museum here to learn more about our Bronze Age, and to relax on the canal edge to watch the boats go by.
17. Spend a day strolling in Lacock
Situated on the outskirts of Bath, amid the chalk hills and medieval alleyways of Wiltshire is the fairyland of England, Lacock.
This small 13th-century medieval village has a population of only 1000 people but is a wonderful place to visit thanks to the architecture here. Lacock is considered as a time capsule of the 18th-century and has gained much admiration from filmmakers. Day trippers love to visit Lacock to see the shooting locations of cinema's greatest, the Harry Potter Series.
Hidden gems in England
England is packed to the rafters with well-known and exciting things to do and places to visit, but there are many more adventures to be had by those willing to look a little further than conventional destinations such as London, or the Cotswolds.
Hidden England has a lot to offer.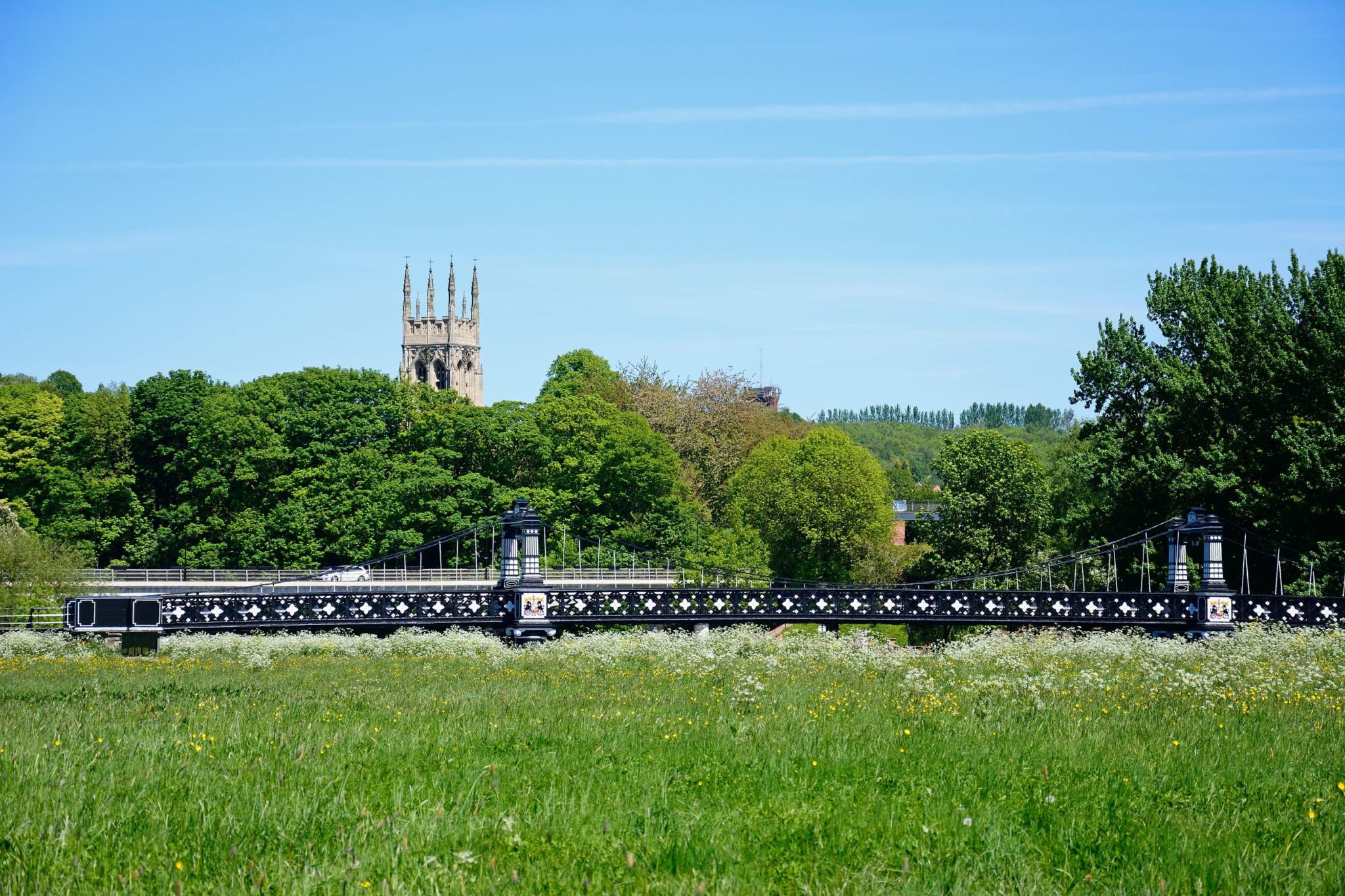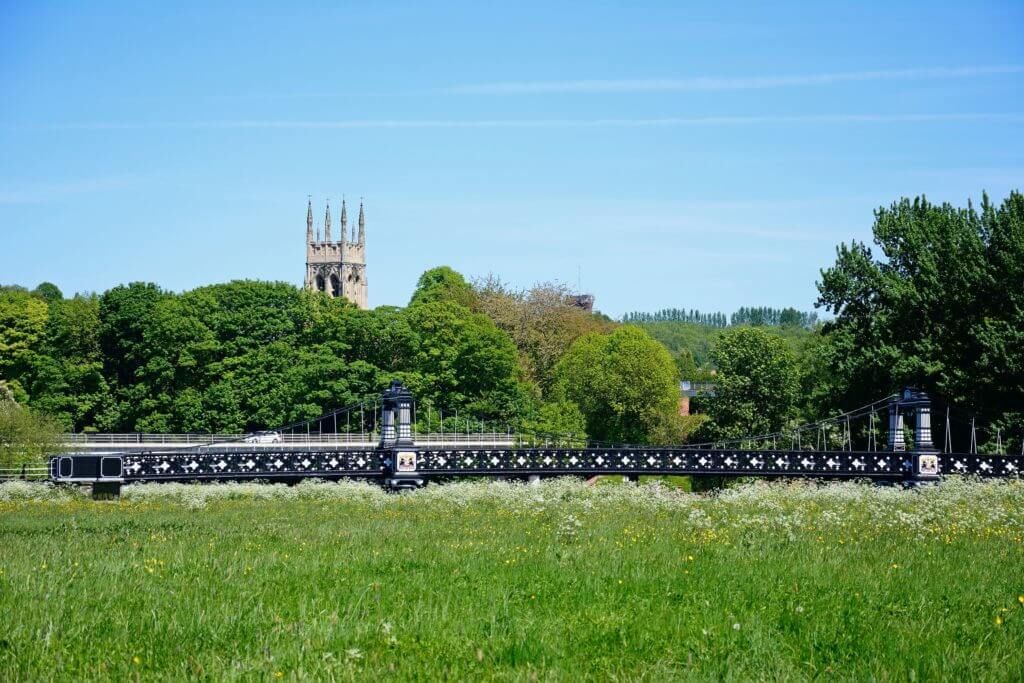 The English countryside is full of surprises, while the coastal regions of the north offer much to rival the south, despite the inevitable cold weather. From ancient woodland to urban wildernesses, there is so much to explore in England if you're prepared to get off the beaten track.
---
England's hidden gems quick list
1. Isles of Scilly, Cornwall
2. Tyneham, Dorset
3. Skipton, North Yorkshire
4. Southsea, Hampshire
5. Coventry, Warwickshire
6. Ventnor, Isle of Wight
7. Richmond Park, London
8. Embleton Bay, Northumberland
9. St Michael's Mount, Cornwall
10. Wistman's Wood, Devon
11. Avebury, Wiltshire
12. Milton Keynes, Buckinghamshire
13. Chesil Beach, Dorset
14. Gaping Gill Cave, North Yorkshire
15. Relax in Bradford on Avon
16. Visit Devizes in Wiltshire
17. Spend a day strolling in Lacock
---