7 Greatest Indoor BMX Parks in England
Looking for the best indoor BMX parks in England to show off your skill, or maybe you're still honing it?
A BMX park is a recreational environment that is purposely built for inline aggressive bicycle riding. Indoor parks are usually made in warehouses, buildings with very high ceilings, or in roller links. Unlike in most common sports like football or basketball, BMX parks have no rules set for the arena and no standard design.
If you're interested in BMX bikes and want to read more about them: click here.
---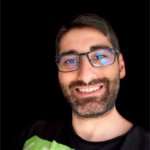 Author: Alek Asaduryan
BMX lover at YesCycling.com
His passion is helping other cyclists and sports enthusiasts with helpful tips and guides around England.
---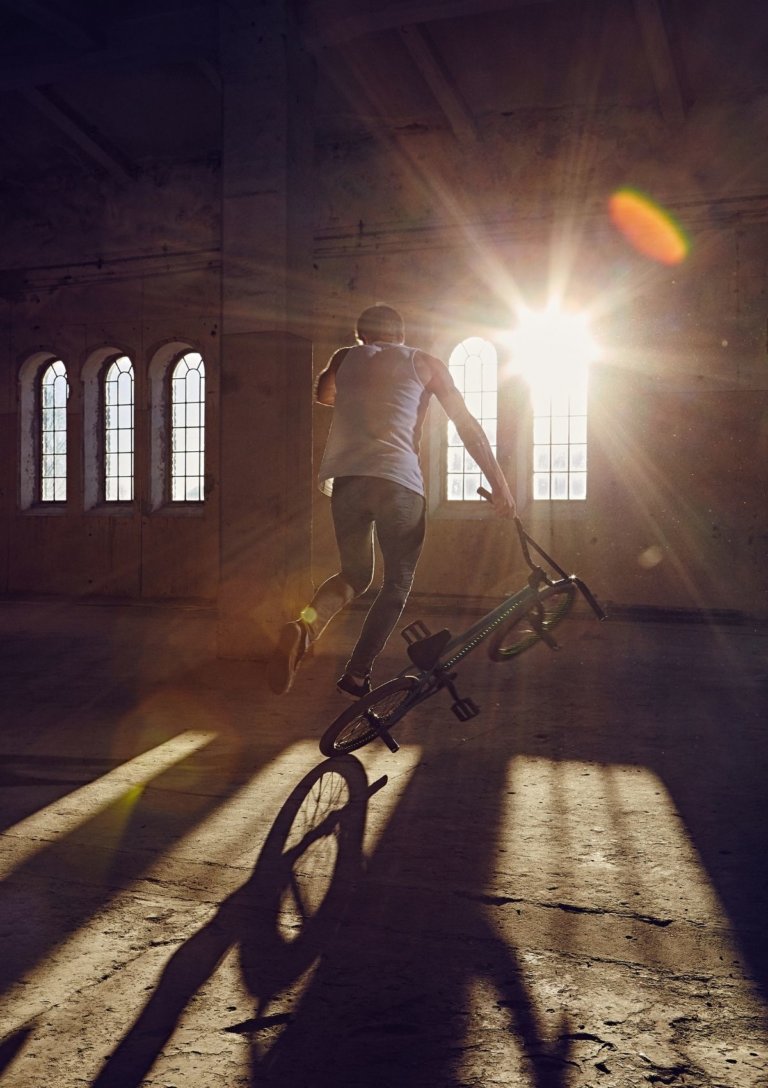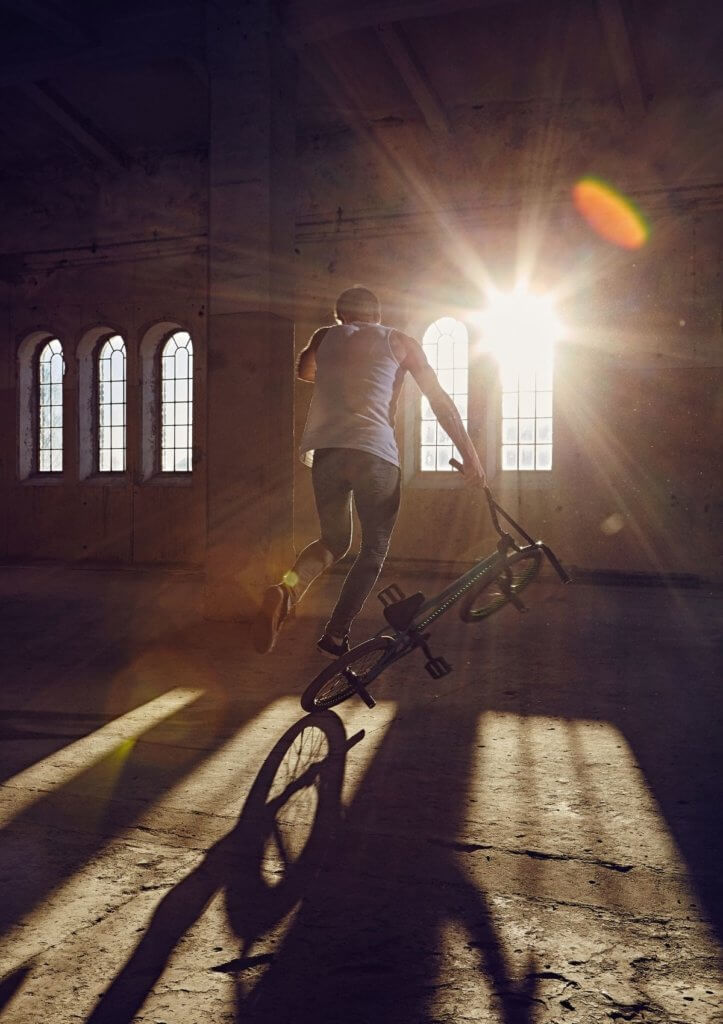 A look into BMX skateparks
Each BMX park in England is designed to provide a unique pair of challenges to all its users. BMX parks are either publicly or privately owned, with the main difference being private parks require an admission fee while public parks are generally free. Many of the private parks are indoors, while public parks are mostly outdoors. BMX parks have many designs, but the most common are flow parks, bowls, and street plazas.
Street plaza parks are the most favorite among riders as their design emulates and improves a street riding experience. Obstacles on a street plaza park are styled and designed to look like street terrains such as benches, chairs, planters, and railings.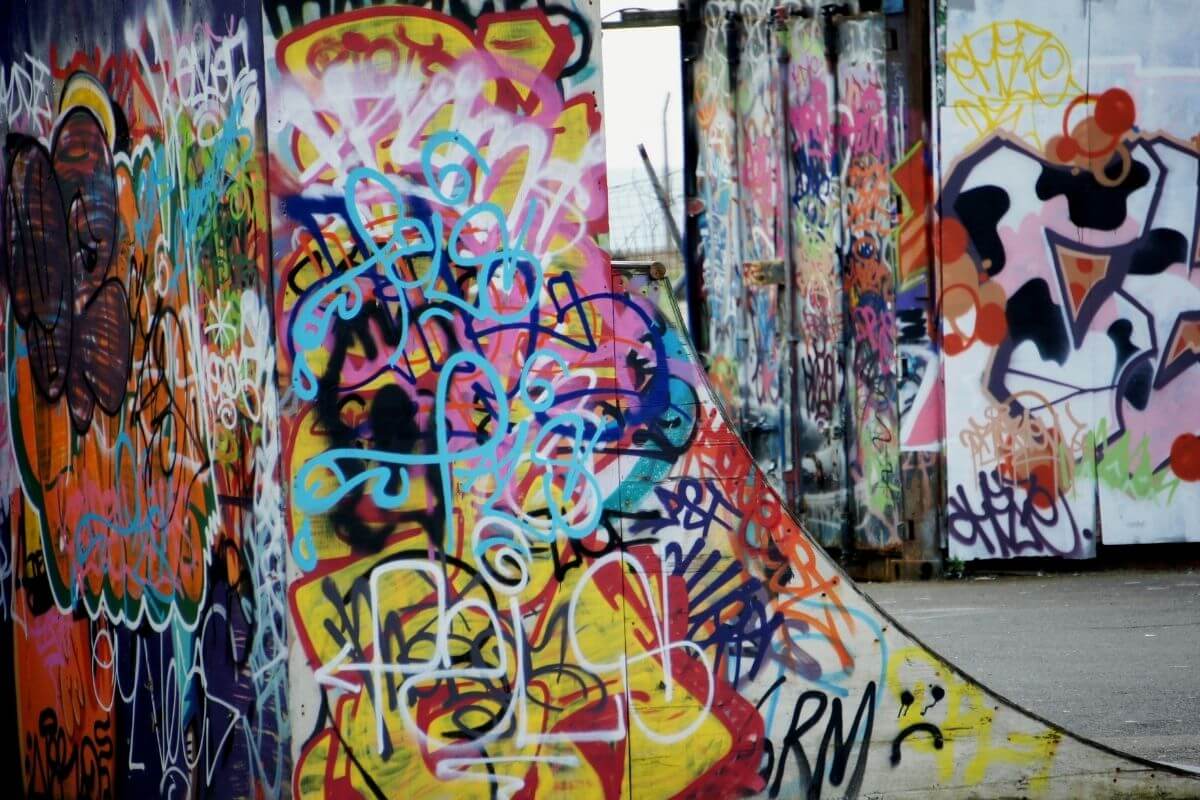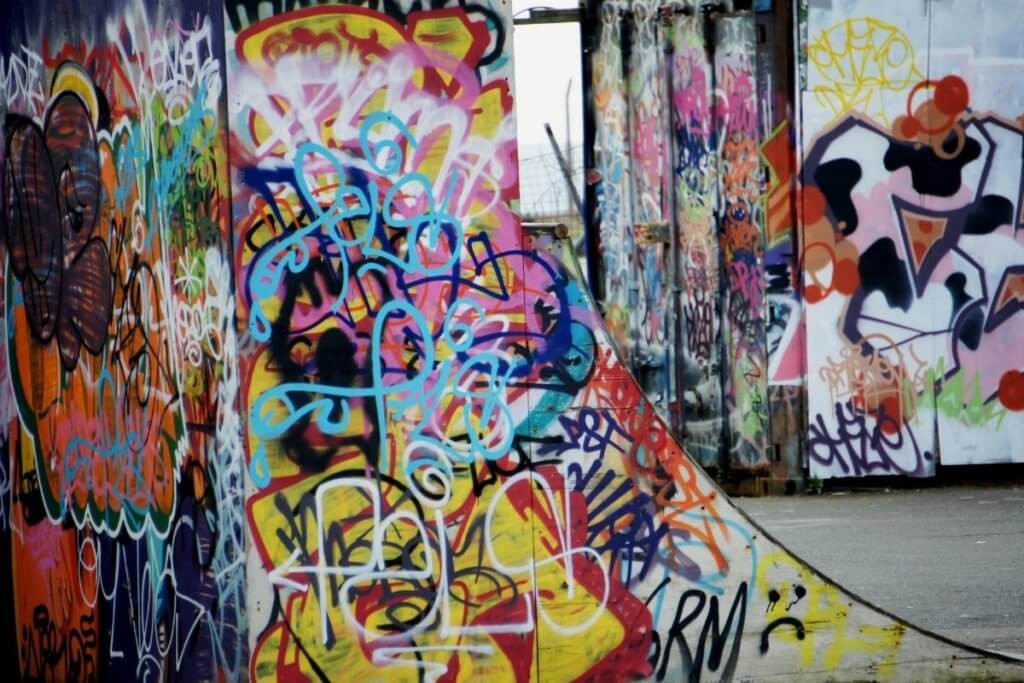 Bowl parks are specifically designed to improve the pool riding experience. Bowl parks come in various sizes and shapes, with most of them being between three and twelve inches deep. The curved walls allow the riders to ride across and around the bowls.
Flow parks (park style) usually combine the elements of street plazas and bowl parks. In a well-designed flow park, a rider can move around the curved walls such as the bowl corners and pump bumps without the need of taking their feet off the bike to push.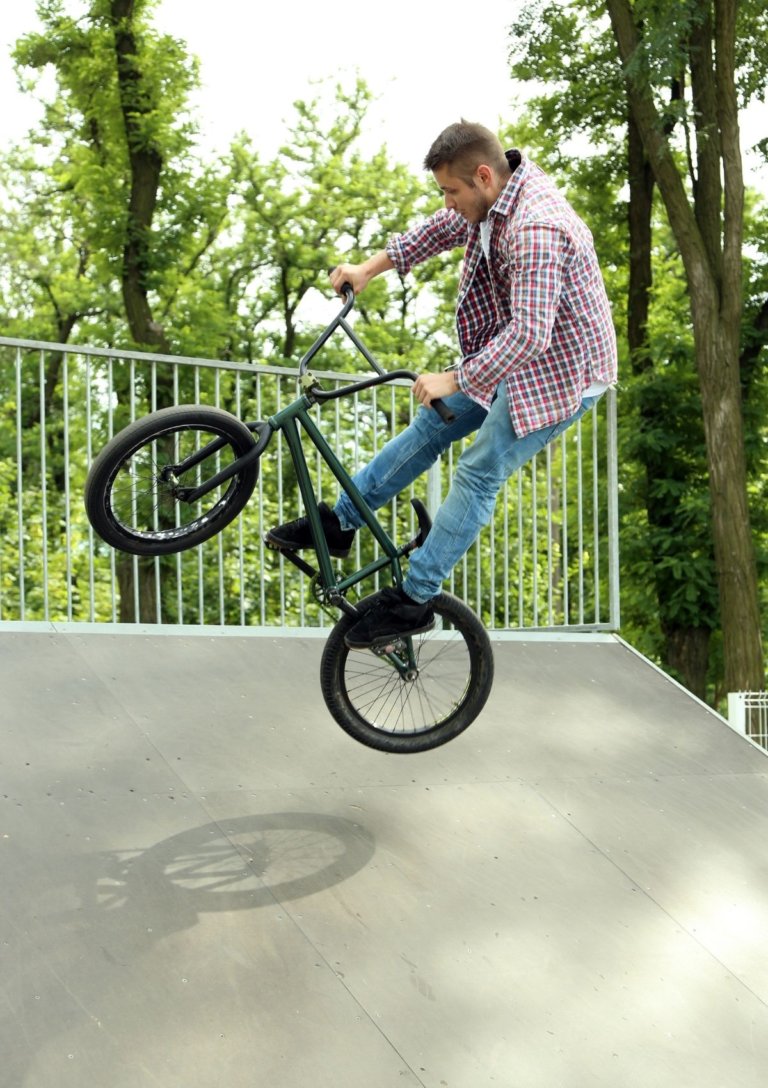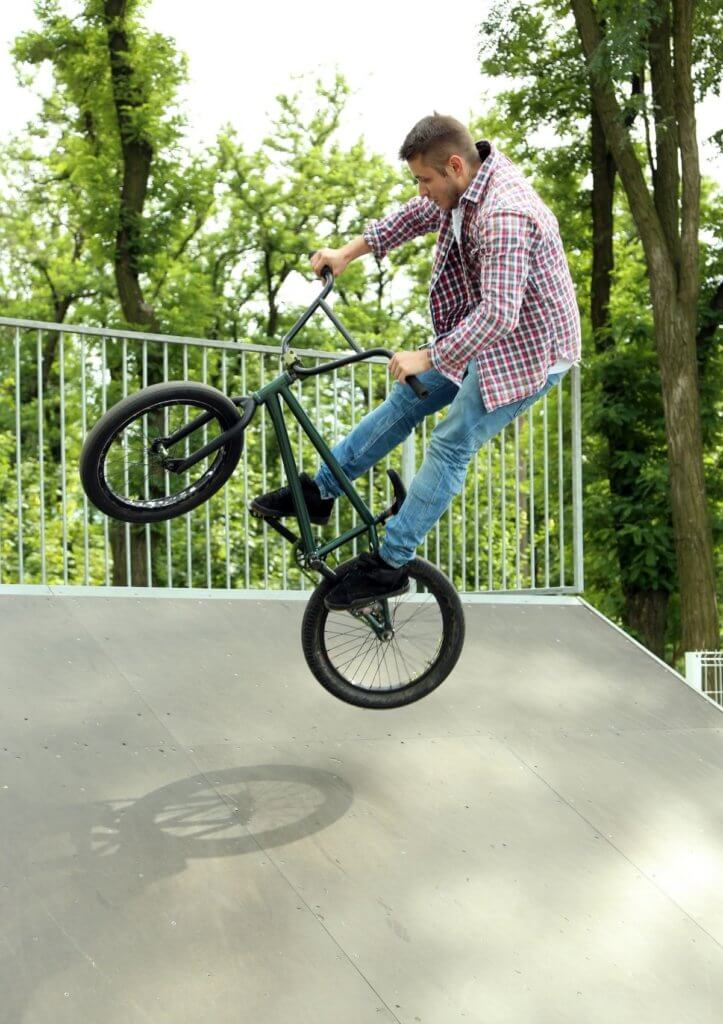 The construction of BMX parks can be divided into custom-built concrete parks, which, as the name describes, are made from concrete and prefabricated parks made of metal, wood, plastic, or even concrete. Here are some of the best indoor BMX parks in England for you to choose from.
---
The best indoor BMX parks in England
If you're looking for the best places in England to go BMXing indoors, read on…
1. Ramp 1 Skatepark
Unit 1 A, Liverpool Rd, Warrington WA5 1QX,
Located on Penketh Business Park in Warrington, the Ramp 1 Skatepark is considered one of the larger indoor skateparks in Europe. It hosts seven huge ramp areas suitable for riders based on their different abilities and has a multi-staged arena for spectators.
Ramp 1 has seven sections that span an impressive length of 112 feet and includes one of the largest bowls ever constructed. Each section is completely different from the other, creating a unique space for each style and experience level.
The Ramp 1 skatepark is open to the public every day of the week.
Entry prices are divided according to sessions; 3-hour session= £10, last ride- from 7.00 pm onwards= £5 and last ride Sunday- from 5.00pm to 7.00pm= £5.
---
2. Onboard Skatepark
Little London Rd, Sheffield S8 0UH
Onboard Skatepark is a wood obstacle placed on a concrete structured skate park. It's relatively small but holds all the riding experiences you could want.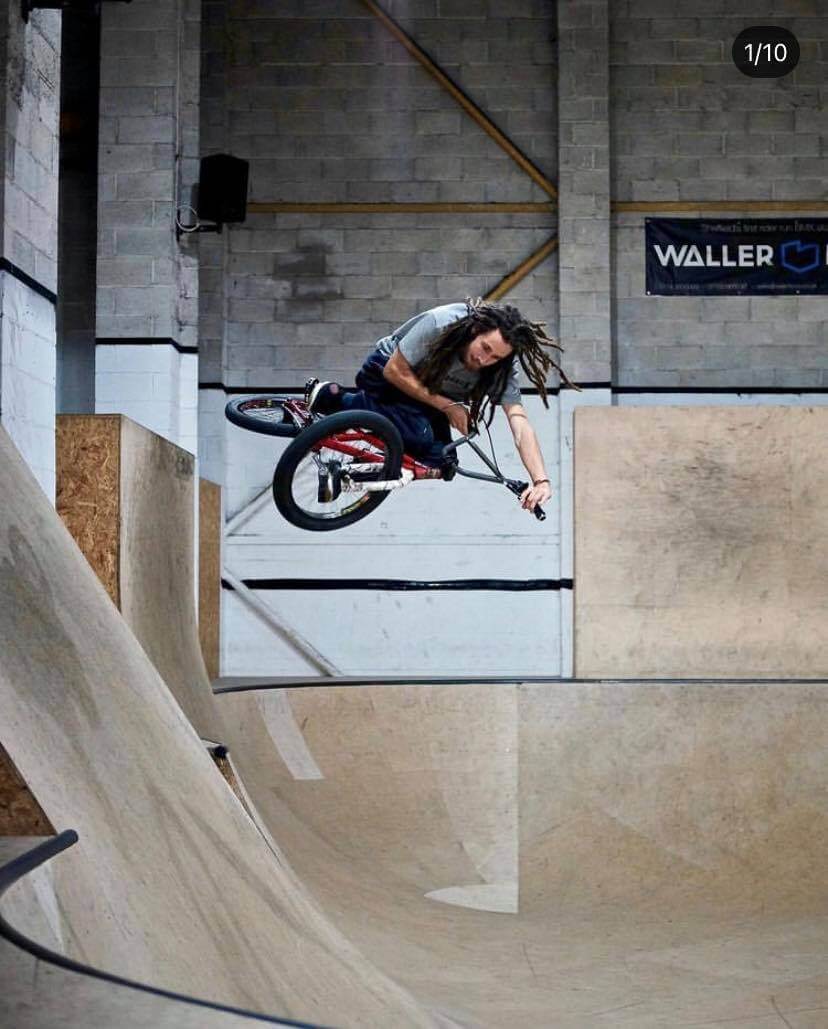 There's a large rectangular bowl at one end of the space with extensions that back onto a flat bank and a quarter pipe leading to the middle. The other side has a fun box with a ledge, a roll-over wave, and a manny pad. It's friendly environment welcoming everybody in.
Entry prices; 1-hour session= £5, 2-hour session= £7, 3-hour session= £10, evening sessions from 4.00pm to 9.00pm= £10, all day= £13.50, weekly pass (7 days) = £25, lock-ins (from 9.00pm to midnight= £150 and group bookings= £10 per child.
Go to Sheffield and you're right near the Peak District. Check out our post on the best things to do in the Peak District for a great day out.
---
3. Adrenaline Alley Skatepark
6 Priors Haw Rd, Corby NN17 5PH
Adrenaline Alley Skatepark is the largest skatepark/ urban sports venue in all of Europe, so by default it's one of the best indoor BMX parks in England. Its main mission is to provide a safe environment to build your BMX, skate, and scooter skills.
The skatepark covers 11,500 m2 consisting of a street plaza, skate buildings, a dirt trail, and a two-floor café. The skate buildings create different environments to fit any style of sport.
Entry prices depend on the sessions; Monday- Sunday (excl. Wednesday) 12.00pm to 6.00pm= £20, 16.30pm to 20.30pm= £20, 12.00pm to 20.30pm= £30 and Wednesday for scooters only 12.30pm to 18.00pm= £28.
4. Source BMX Skatepark
White Rock, Hastings, TN34 1JA
England is home to the world's largest underground skate park, and this is it!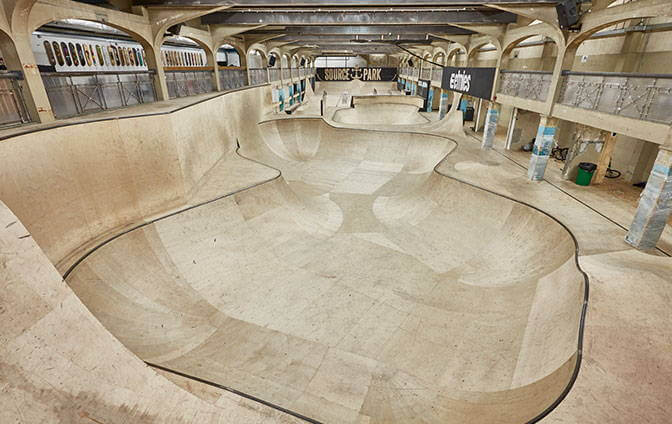 The skatepark mainly contains of ramps built from concrete and also has built-in bowls. The Source Park BMX is also a retailer in equipment and gear and is home to this category's biggest shop in Europe. The park is open for all disciplines and ages and offers specific sessions for skateboards and BMX. There are also mixed sessions that are open to all that include inline skaters and scooters.
Entry prices are as follows: Monday- Friday 12.00pm-5.00pm= £10, late-session 7.00pm to 10.00pm= £7 and for weekends 7.00pm to 10.00pm = £12.
5. The Base Skate Park CIC Skatepark
Steyning Way Southern Cross Industrial Estate, Unit 4 Oldlands Way, Bognor Regis PO22 9SE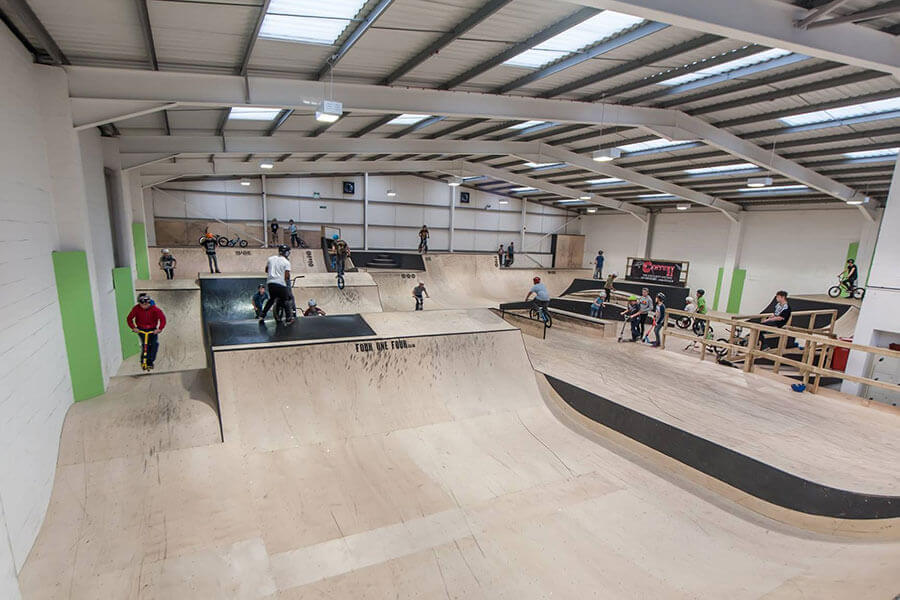 The Base Skate Park CIC Skatepark is a non-profit community project open to the general public. The indoor skate park is mostly built with timber and comprises a wide range of features that include a foam pit. The skate park is well suited for all disciplines and abilities.
The park is also a thriving hub for the community, with a café and chill area and shops.
Entry prices depend on the number of sessions taken; for half a session- nonmember= £4, member= £2.50, for one session- nonmember= £7, member= £5, for two sessions- nonmember= £12, member= £8 and all day- nonmember= £17, member= £12.
6. Legacy XS Skatepark
Richmond Ave, South Benfleet, Benfleet SS7 5HF
Legacy XS Skatepark is a half outdoor and half indoor skatepark.
The park is built from bespoke wooden ramps. It's a transitions-based park, but has some street elements mixed in. The outdoor part of the park is fairly simple, containing ramps of a decent size with a jump box adjoined to a spine beside a driveway with a Hubba. The indoor section is small, but it offers everything for any rider.
The skatepark is nice and has a simple course with ramps that are grippy and smooth enough to keep riders of all different abilities well entertained.
Entry prices depend on the day: Sunday 12.00pm to 6.00pm= £10, Monday- Thursday 4.30pm to 9.30pm= £20 and Saturday 10.00am to 6.00pm= £30.
7. Creation Skate Park
582 Moseley Rd, Balsall Heath, Birmingham B12 9AA
Creation Skate Park is an indoor skatepark built from custom-made wooden ramps set on a concrete floor.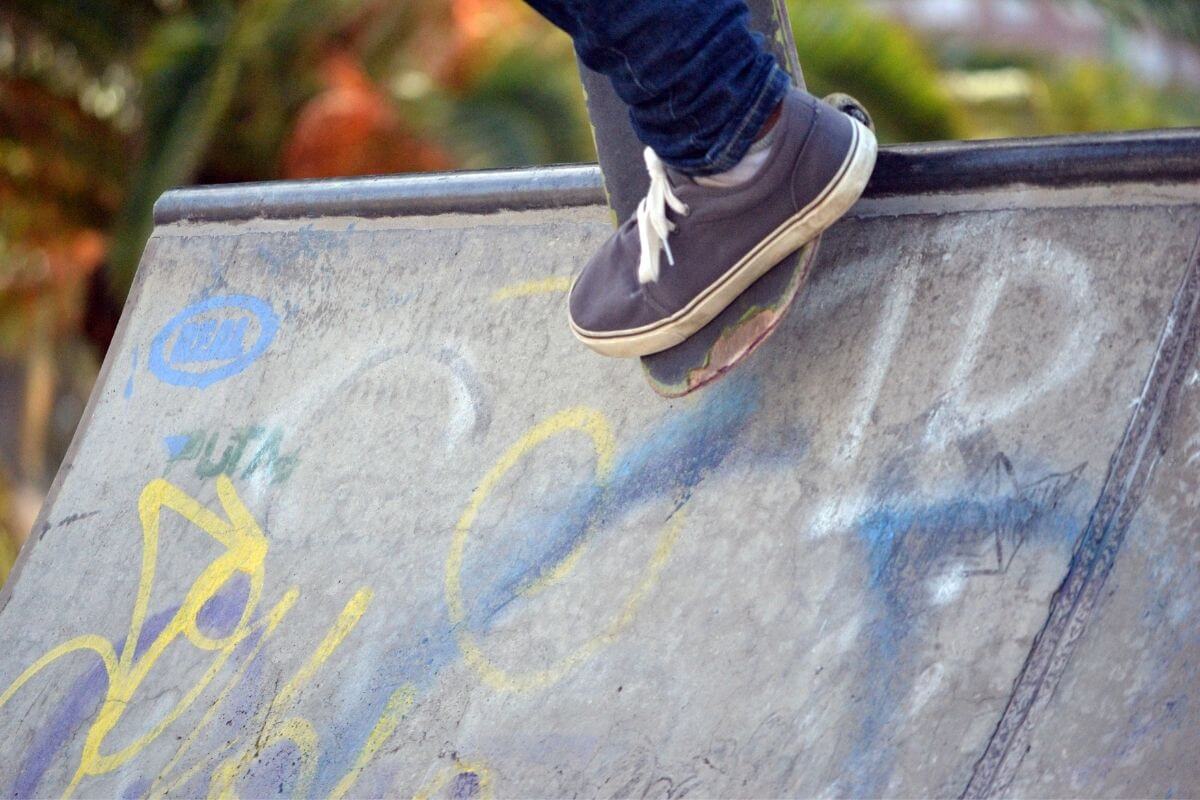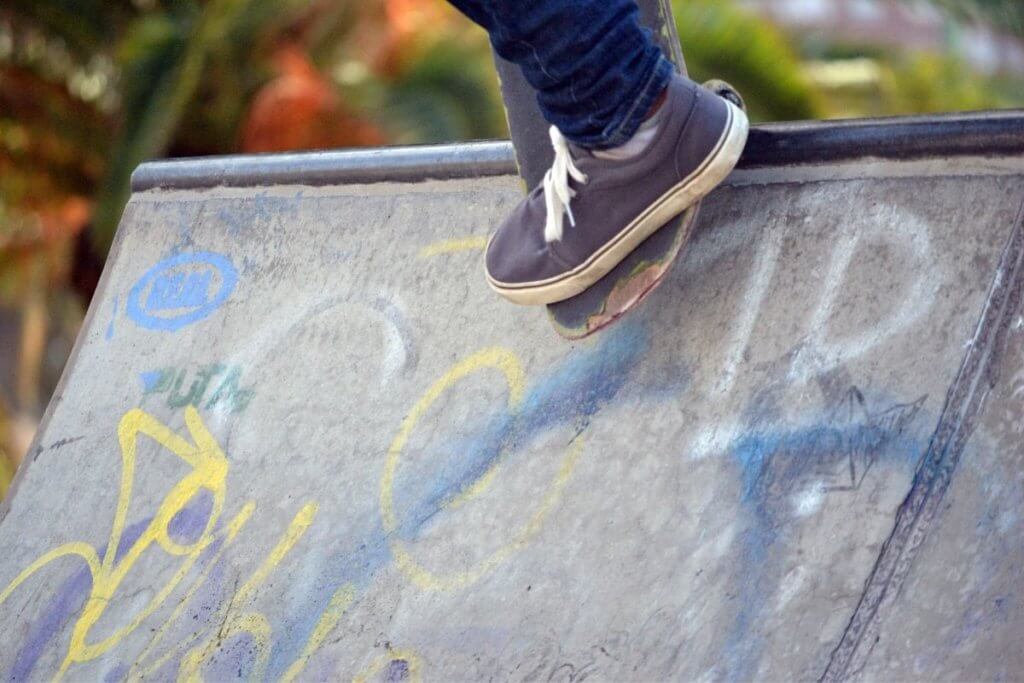 The lay of the park is BMX focused as there's not much of a street section present. The park features many pads, spines, kickers, flat bars, ledges, and jump boxes. The foam pit has a ramp that leads towards it for a rider to gain speed since the pit is not that large. The park has a half bowl with some extensions, and recently there was an addition of a new full bowl.
The park is generally good considering its features and has many BMXers, but it is not focused on skaters due to its lack of a street section. It's definitely one of the best days out from Birmingham – close enough that you can drop your skater off and then hit the shops.
Entry prices are as follows: Monday- Friday all day= £10, late-session 7.00 pm to 10.00 pm = £6.50 and for weekends, school and bank holidays (all day) = £12.
---
Best indoor BMX parks in England
The mentioned parks are just a few of the best indoor BMX parks in England. This list is in no way exhaustive, but the features in the parks themselves make them unique and generally the best.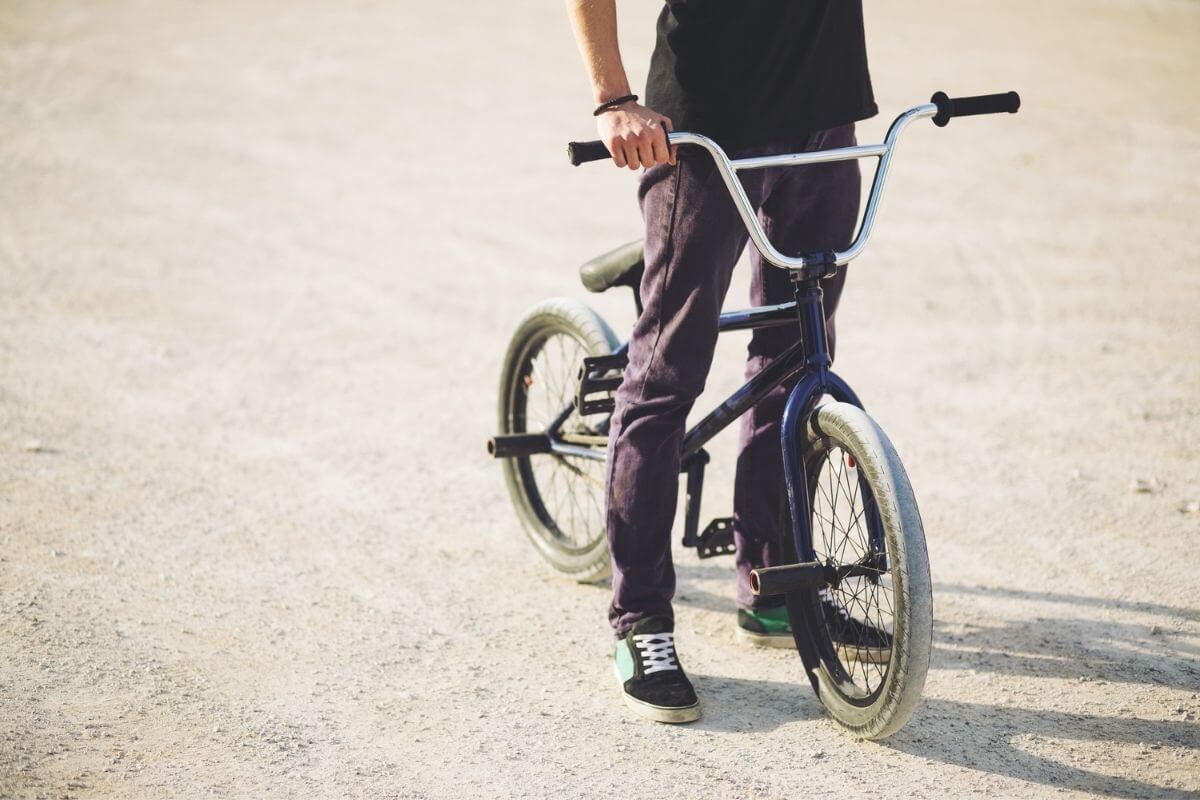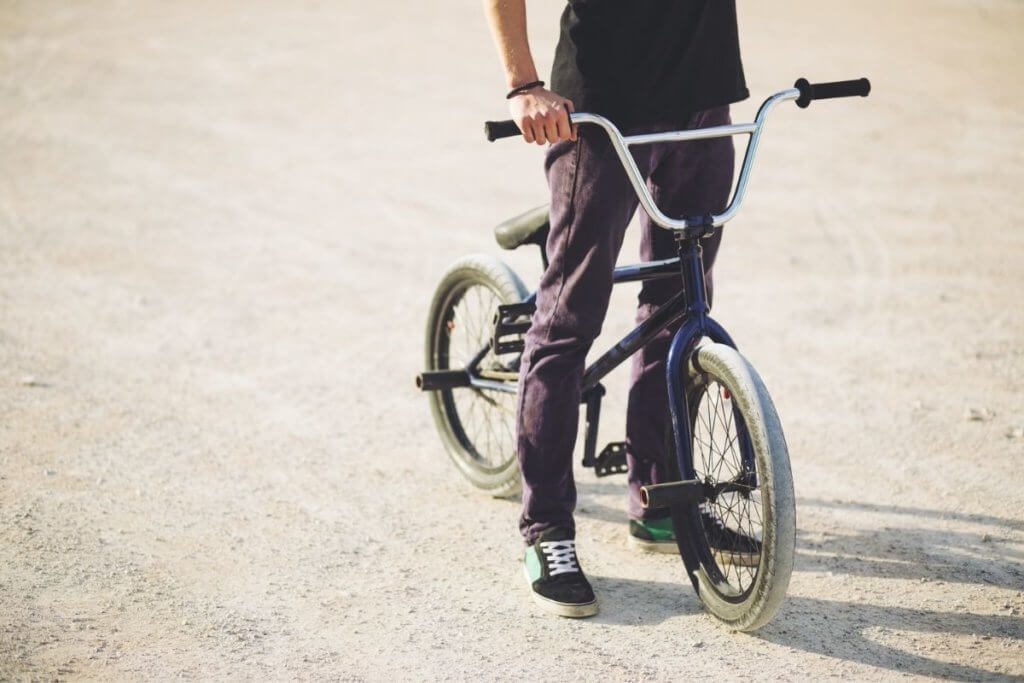 Every skate park is different, and each one is designed with its own purpose, focusing on meeting the desires of all the different skating styles. Skate parks are important to every rider or skateboarder, be it a pro or a beginner, as they offer a safe, friendly, and specialised environment to learn and challenge. Skate parks are great areas for recreational activities and are an essential project in urban areas.
Go and have fun!
---
Quick list of the best skate parks in England
1. Ramp 1 Skatepark
2. Onboard Skatepark
3. Adrenaline Alley Skatepark
4. Source BMX Skatepark
5. The Base Skate Park CIC Skatepark
6. Legacy XS Skatepark
7. Creation Skate Park
---