How many facts about Cornwall could you come up with?
Let me give you 11 more to add to your Cornwall facts collection, although, I'm pretty sure you'll know number one.
Cornwall is the summer capital of England. Brits flock to enjoy relaxing on the fun and vibrant beaches of Cornwall – the many towns and villages make for great days out for adults in England, and kids too. Hikers love Cornwall, as do cyclists, and it's a dream destination for surfers with high waves, perfect pits, and the rugged shore.
Cornwall is also one of the most fascinating counties in England, with a history dating back for years. There are many, many interesting facts about Cornwall, but we've narrowed it down to our top 12. If you want some Cornish facts to plan with your trip, impress your friends, or help with your school work, then… enjoy!
12 Interesting and Fun Facts about Cornwall
Looking for interesting Cornwall facts to give some background to your trip?
Everyone loves a bit of trivia, so enjoy these 11 amazing facts about Cornwall.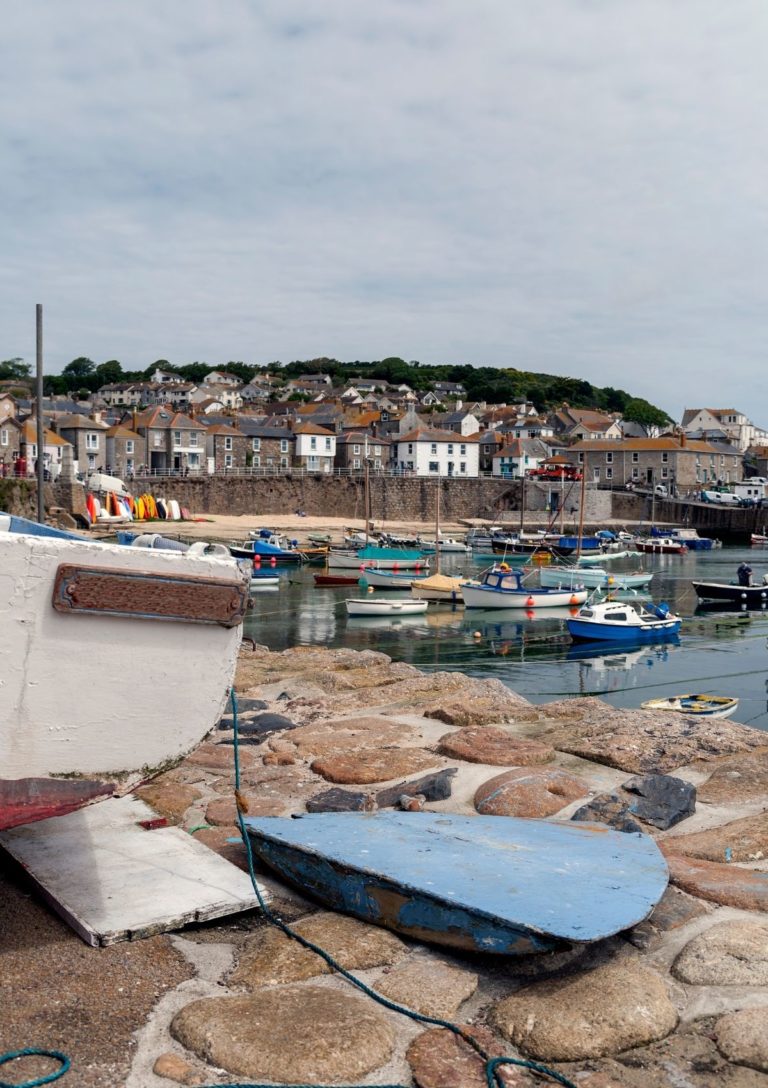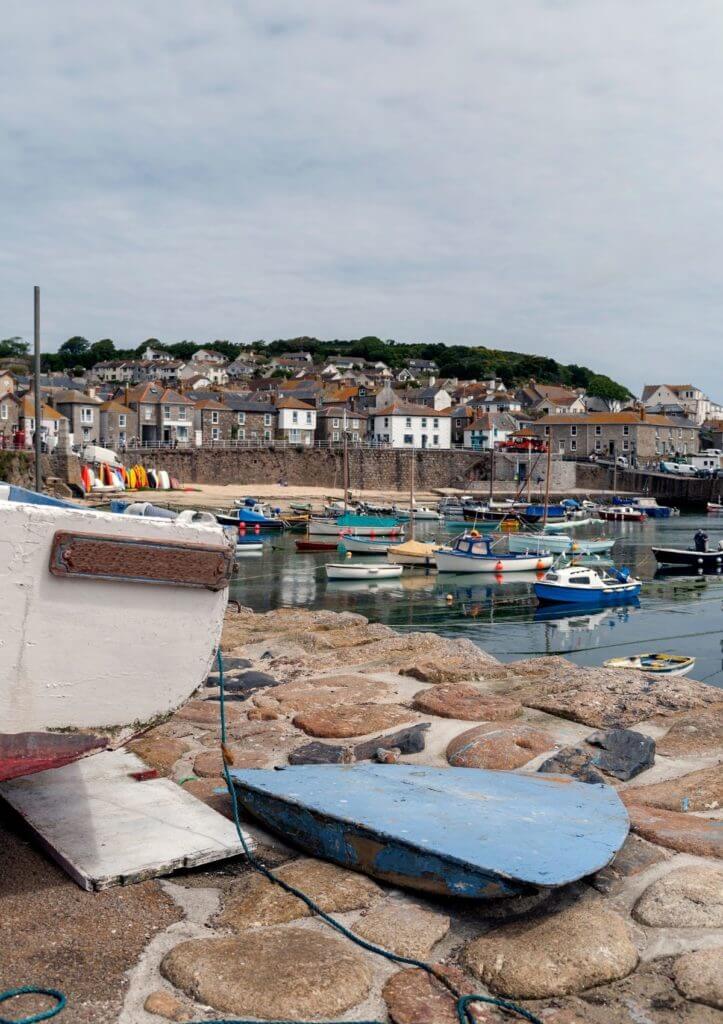 1. Pasties were invented by miners
The yummiest memory you'll have from Cornwall is the simple Cornish pasty. It's said necessity is the mother of invention and we couldn't agree more.
One of the Cornish facts I feel most of us could spout, is that pasties were invented by the miners to keep their stomach full and heart happy. They are thick-crusted filled with minced meat; the miners ate the pasty and got rid of the crust to avoid any harmful substances going inside the body. If this is not pure genius than what is!
As time went on the crust went down the gullet too, and flavours evolved. Delicious!
If you know your pasty from your pastry, have a go at our England food quiz and see how many your score.
2. Kernewek is the native language of Cornwall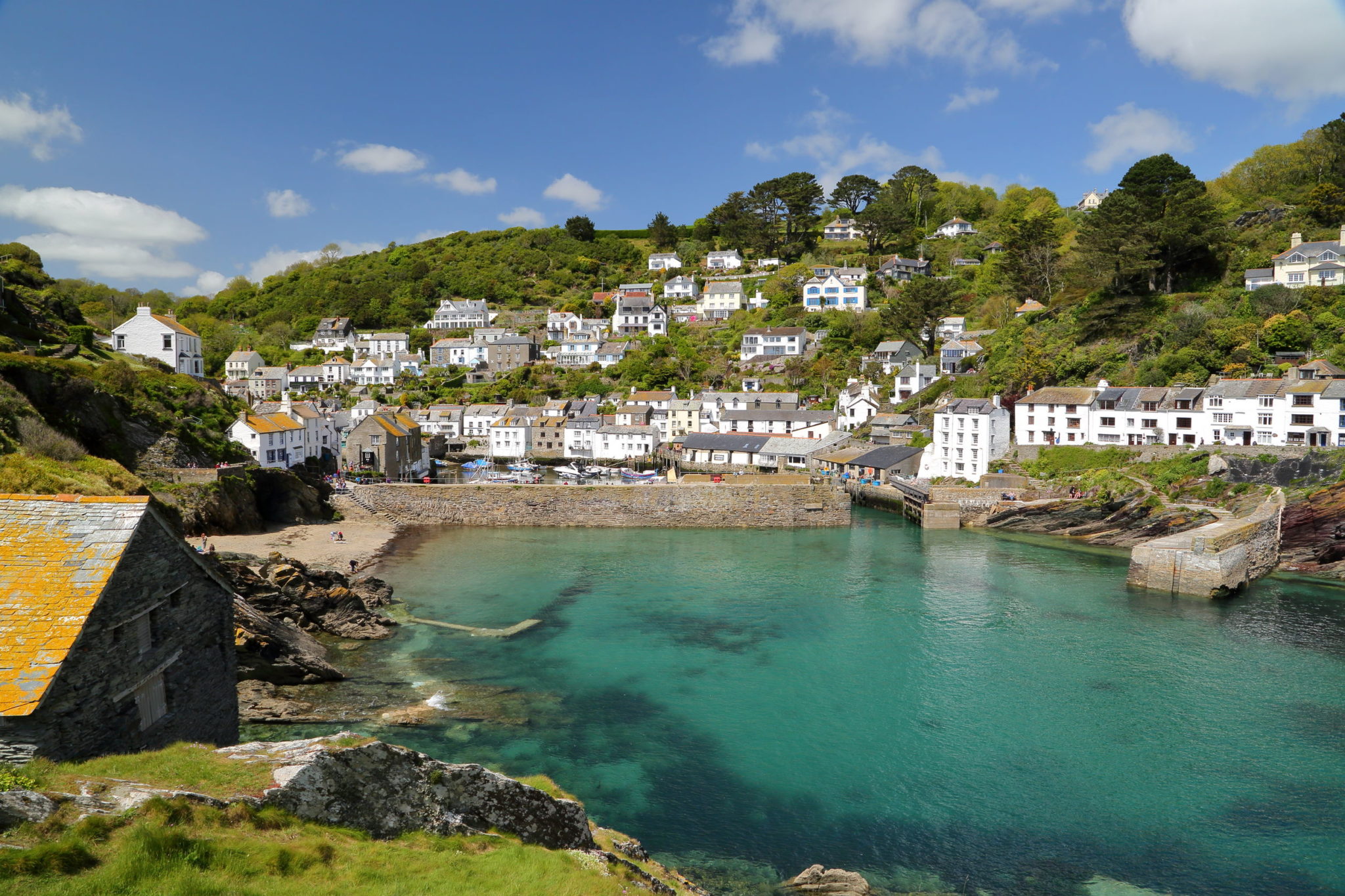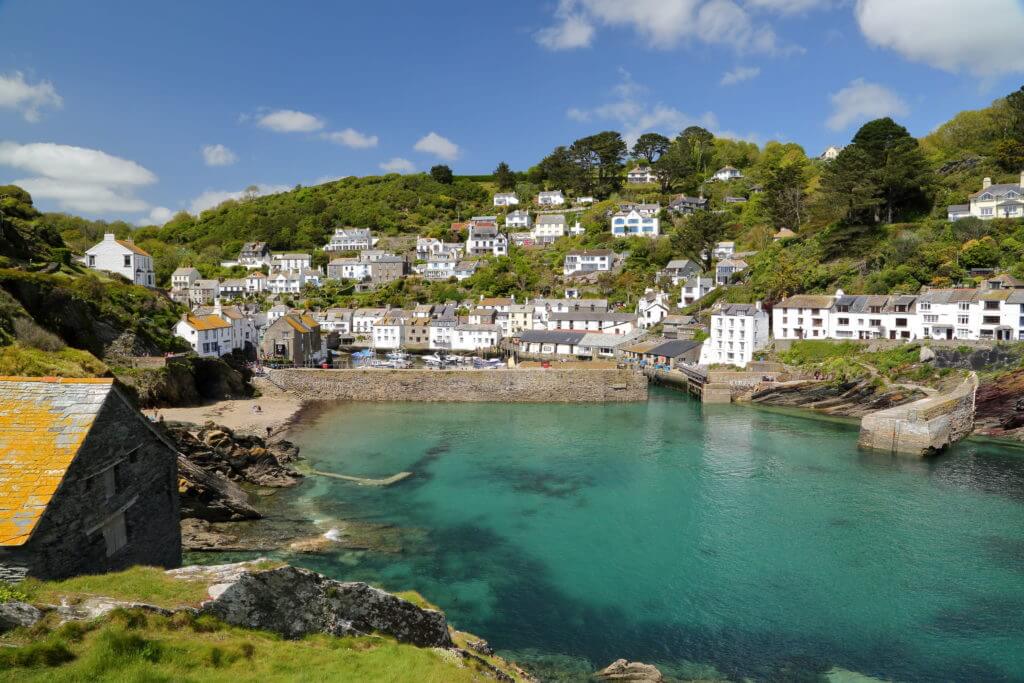 Kernewek was a Celtic language widely spoken in Cornwall in the 70s, its usage was substantially reduced after the demise of Dolly Pentreath, the last known speaker of the language.
Recently, it was discovered that the last traces of Cornish usage was found in the early 90s. Now, it has come into the hands of the Cornish community to save the relics of Kernewek and it's been made a part of the local schools' curriculum.
Check out the Cornish Dictionary if you want to learn some for yourself!
3. There's a huge variety of marine life
Cornwall has a diverse range of marine life from dolphins, sharks, seals, and sunfish. You can often see the Whale Sharks swimming but there is nothing to be scared of, these sharks only feed on plants.
You can go deep-sea diving or snorkelling in Cornwall and enjoy the stunning views of the corals, sponges, and seaweeds or explore rock pools. Or, join one of the many boat trips out to have someone point out the amazing marine life to you.
---
WANT TO TEST YOUR CORNWALL KNOWLEDGE?
See how many points you can get on the BIG Cornwall Quiz
---
4. There are over 385 types of plants in Cornwall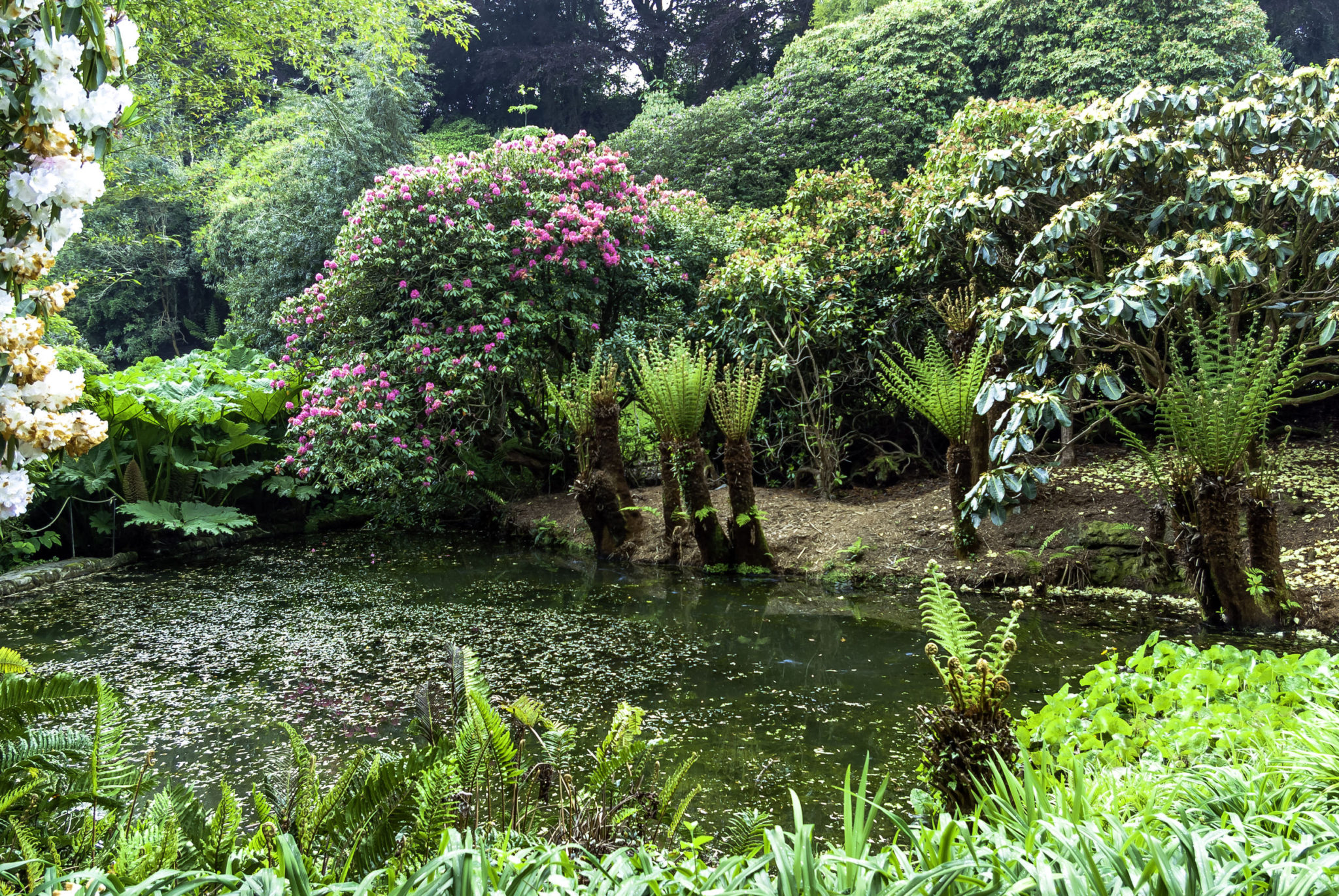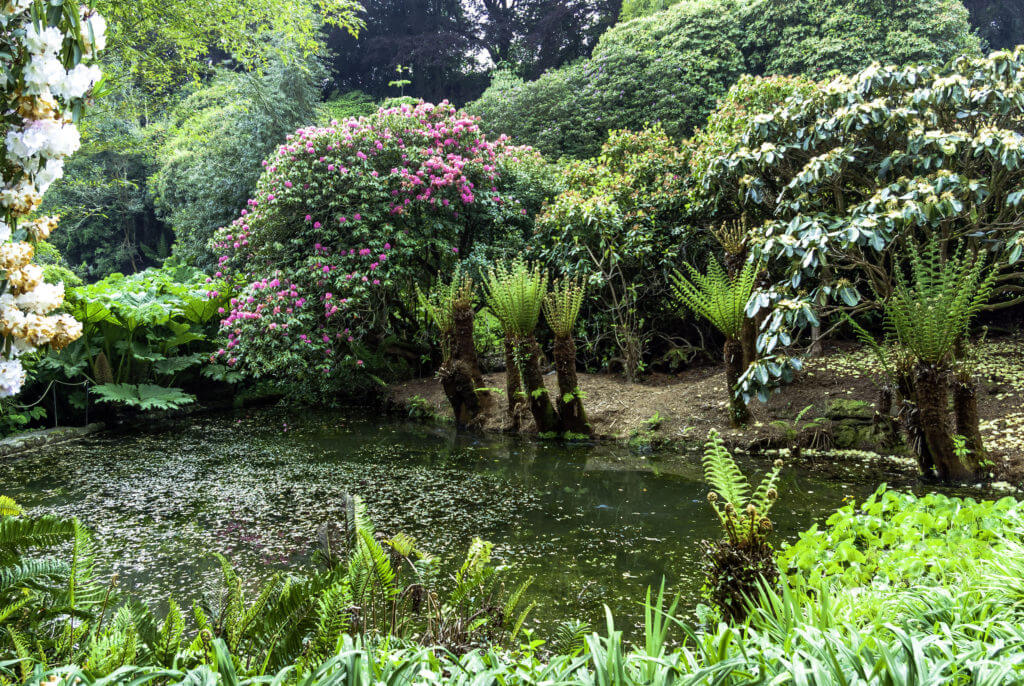 Cornwall lies on the south coast of the British Isles and thus is a home for a variety of plants thanks to the relatively balmy weather. Autumn season witnesses the growth of different types of plants, mushrooms, ferns, and stinkhorns and puffballs here.
The majority of flowers like bluebell, cowslip, and mesembryanthemums are found near the Lizard Peninsula because of its fertile soil and geographical location.
If you like flowers and fauna, visit the amazing Eden Project on one of your days out in Cornwall to see even more plants, trees and fauna.
5. Cornwall's coastline is 433 miles long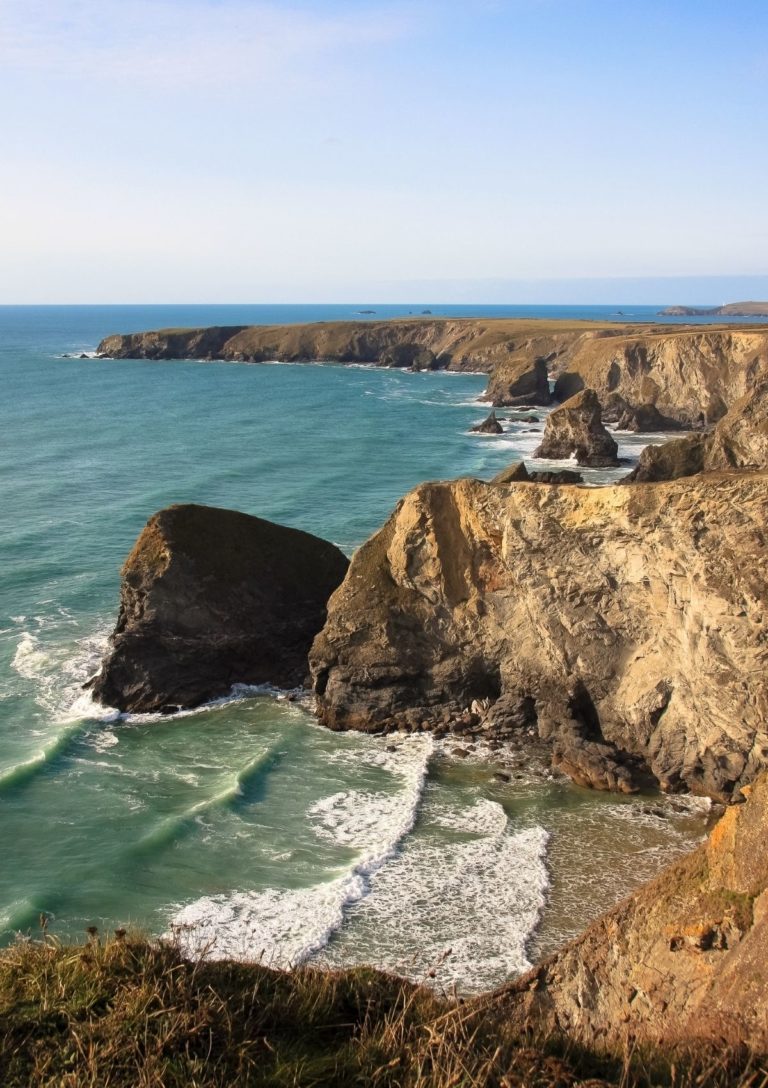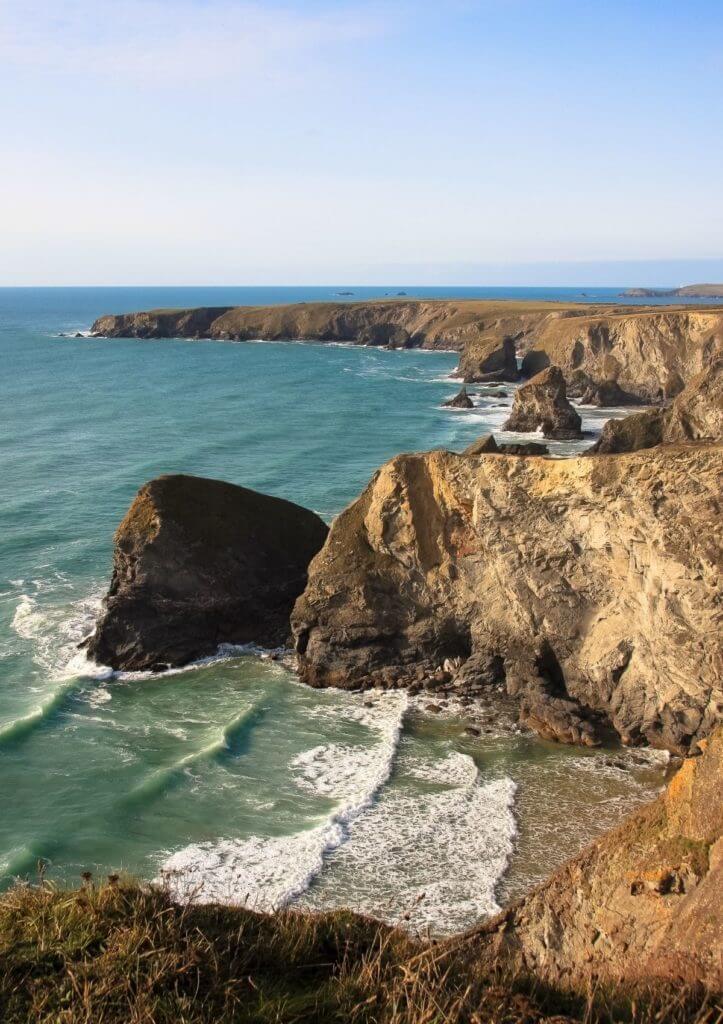 Cornwall boasts one of the longest coastlines in the UK at around 433 miles long, featuring more than 300 beaches.
It's a paradise for all the beach bums with picturesque shores, riding high waves, and the perfect sunny climate. Stroll down the South West Coast and enjoy some breathtaking views of rugged beaches all along the path.
6. Truro is the only city in Cornwall
Truro is the smallest city in the United Kingdom and is the third capital of Cornwall after Launceston and Lostwithei. It's famous for the magnificent cathedral which was formed in 1910.
Truro is the only city in Cornwall and has a great blend of culture and heritage.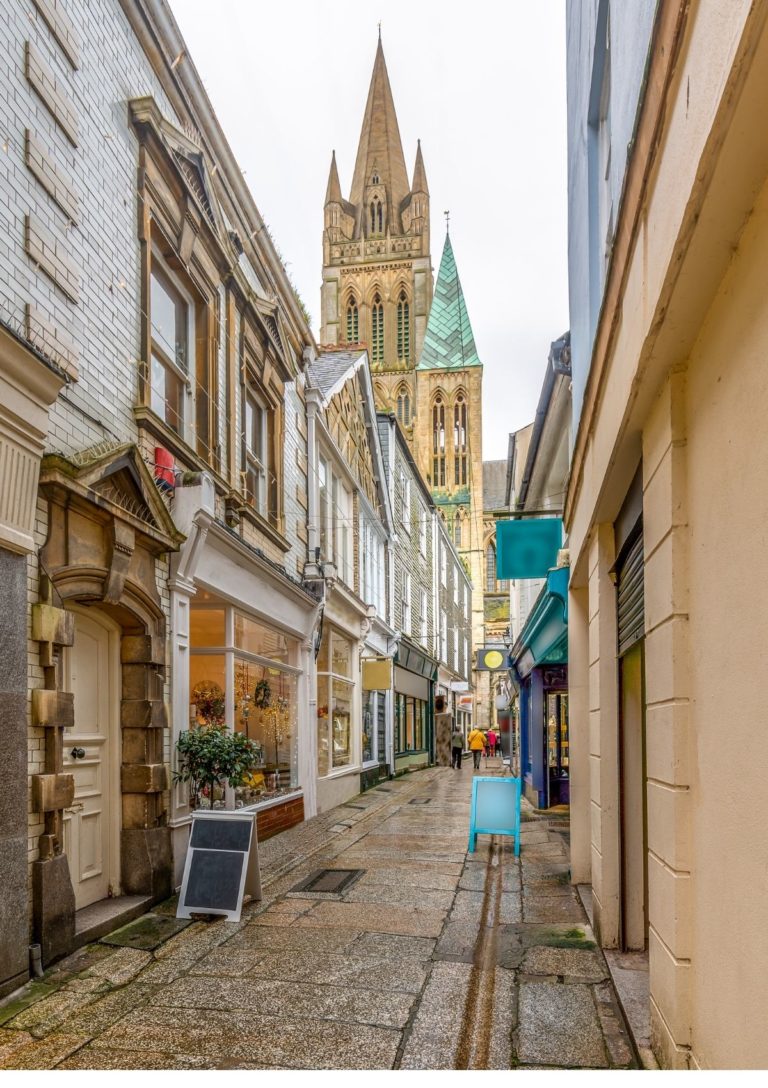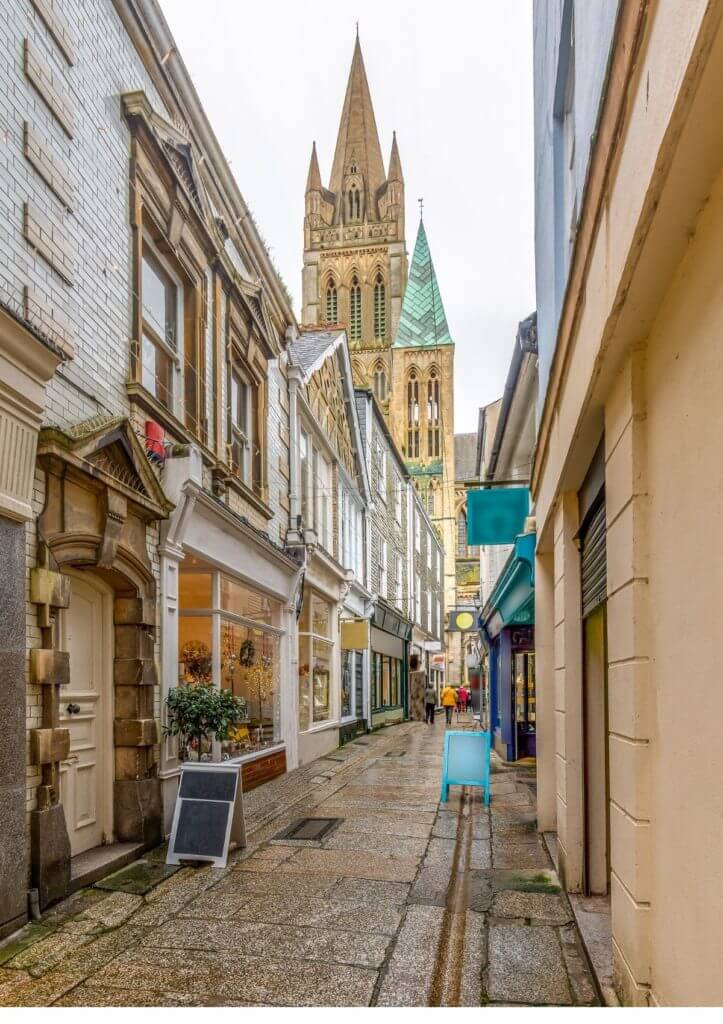 Over 220 acres of land in Truro have been declared as an Area of Outstanding Beauty, pretty good for a city hey?!
While you're in Truro visit the Royal Cornwall Museum to see some stunning artefacts and relics, and to learn a whole load of other facts about Cornwall.
Visit Truro in winter and you can witness the annual event, the City of Lights, where thousands of paper lanterns fill up the sky.
7. There's a well that's never run dry
The magical Pipewell is located in Liskeard, where it's believed the well has never run dry since the 15th century. It's said to have a cure for any ailment. Once known as St Martin's Well, it's been an important source of local legends and good fortune for years.
Visit and you can also see Stuart House near here, where King Charles I stayed in the year 1644. It is made up of stones with no windows.
8. There's a headless horse in Penryn
If you're interested in spooky stuff then Penryn should be in your itinerary, while visiting Cornwall. This small town has a folklore that around Christmas a coach driven by headless horses is seen around Penryn.
Penryn is the oldest town in Cornwall and is known for its local markets. The place is bustling with tourists visiting to enjoy some authentic Cornish flavour.
Maybe not one of the reassuring Cornwall facts for kids, but a popular Cornish fact nonetheless!
9. Newquay is one of the best places to surf in England
Newquay is the hottest summer spot in Cornwall, with the town being packed with tourists from March to October. Fistral Beach has something for all surfers whether you're a beginner or a professional. Waves are high and plentiful, and the beach provides some of the best breakpoints in the country.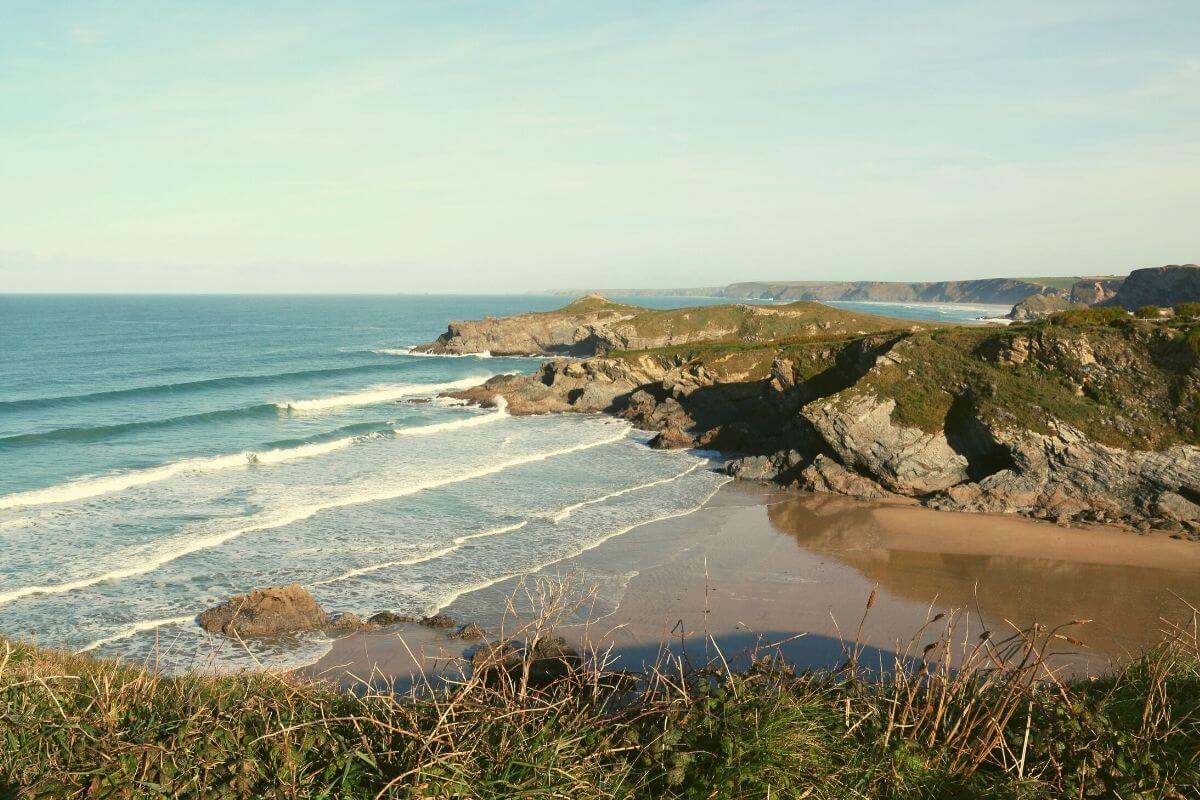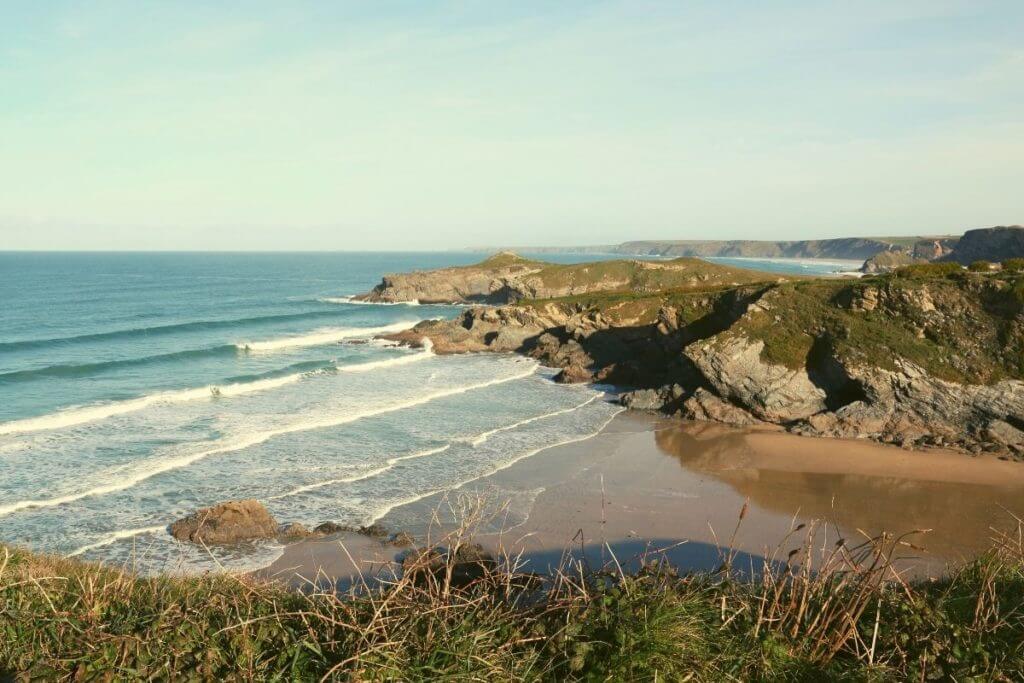 You can also get training from some of the best instructors or just chill and relax in a nearby cafe and enjoy the amazing view of the sunset.
Previously the town was called Towan Blystra. Maybe because it's so blustery? Guaranteed someone will be angry at that assumption…
10. The most extreme west point of England is here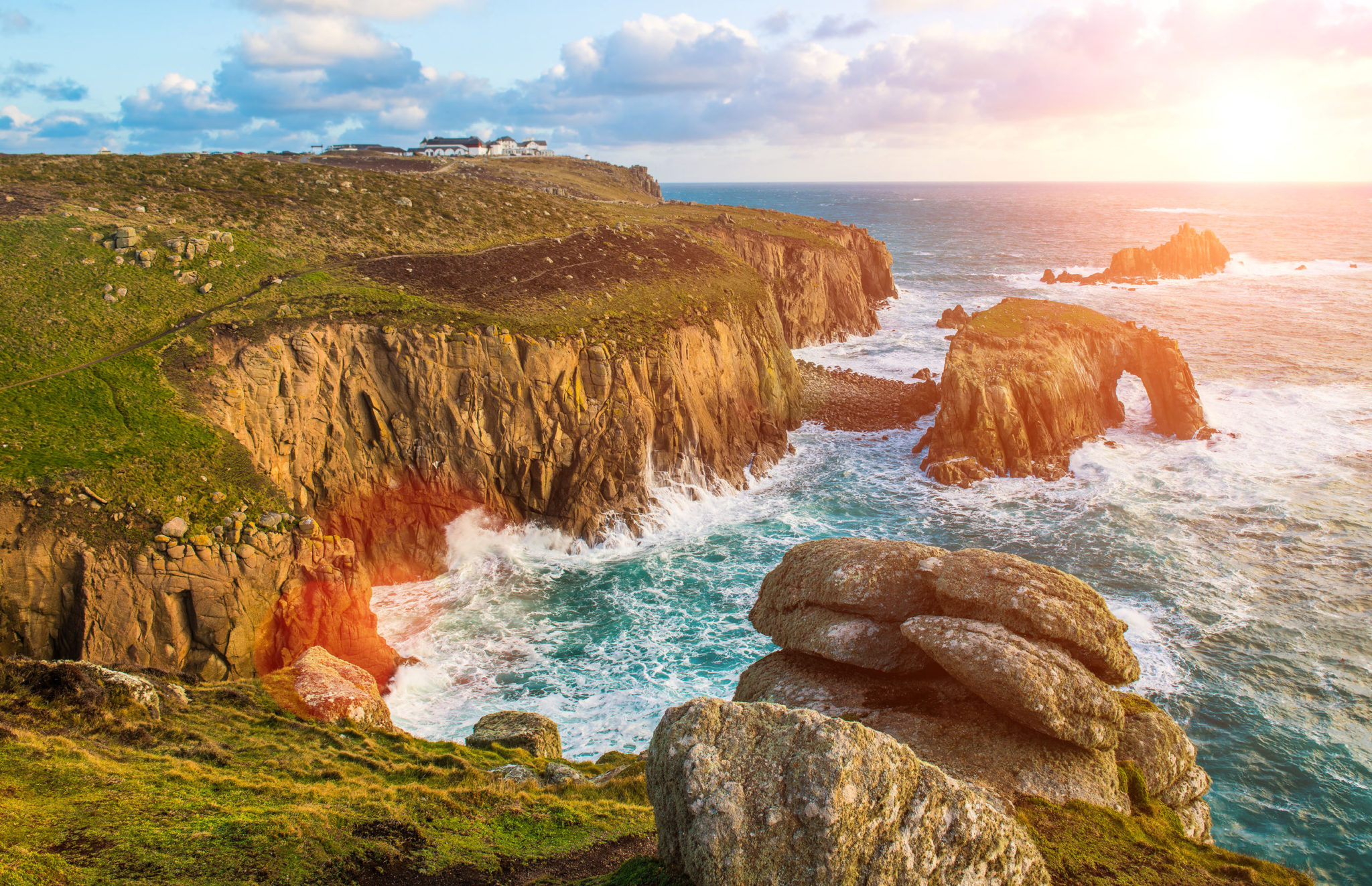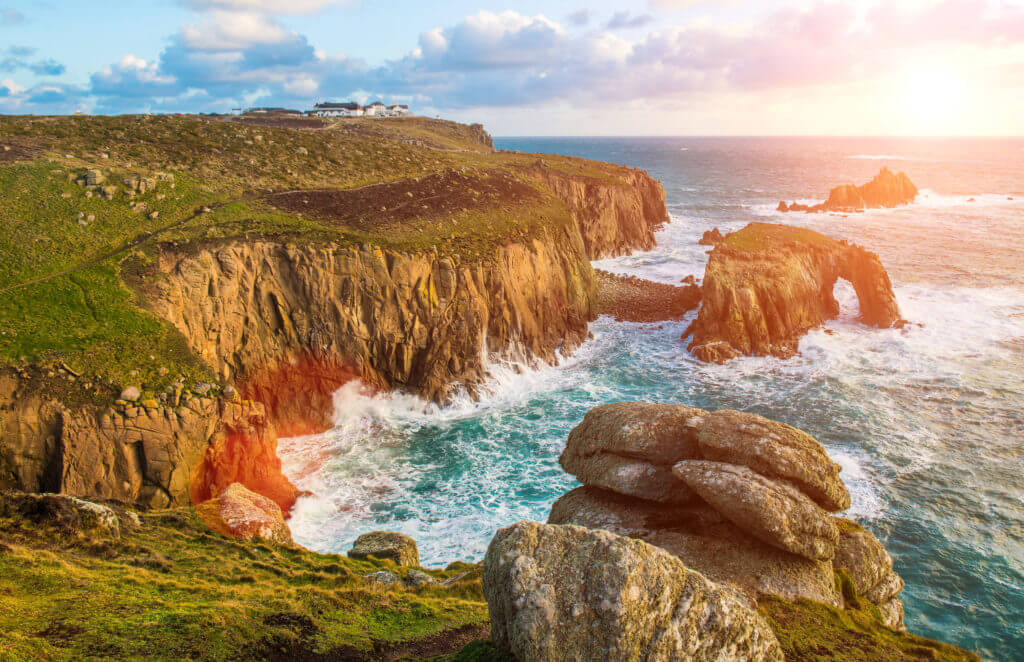 Land's End is a popular spot in Cornwall because of its location at the extreme west of England. The town is filled with tourists there to click some pictures with the famous signpost.
You can visit the Porthcurno Telegraph Museum here, or enjoy the picture-perfect view at the Minack Open Air Theatre.
11. Jesus visited Looe Island here
If you want to take a break from the bustling crowd in the main city of Cornwall then Looe Island is the perfect escape for you.
Looe Island is on the east side of Cornwall and gives you a very calm and serene experience. It's easily accessible by boats, you can roam around the island and witness some wildlife, and relax overlooking a stunning view of Looe Harbour.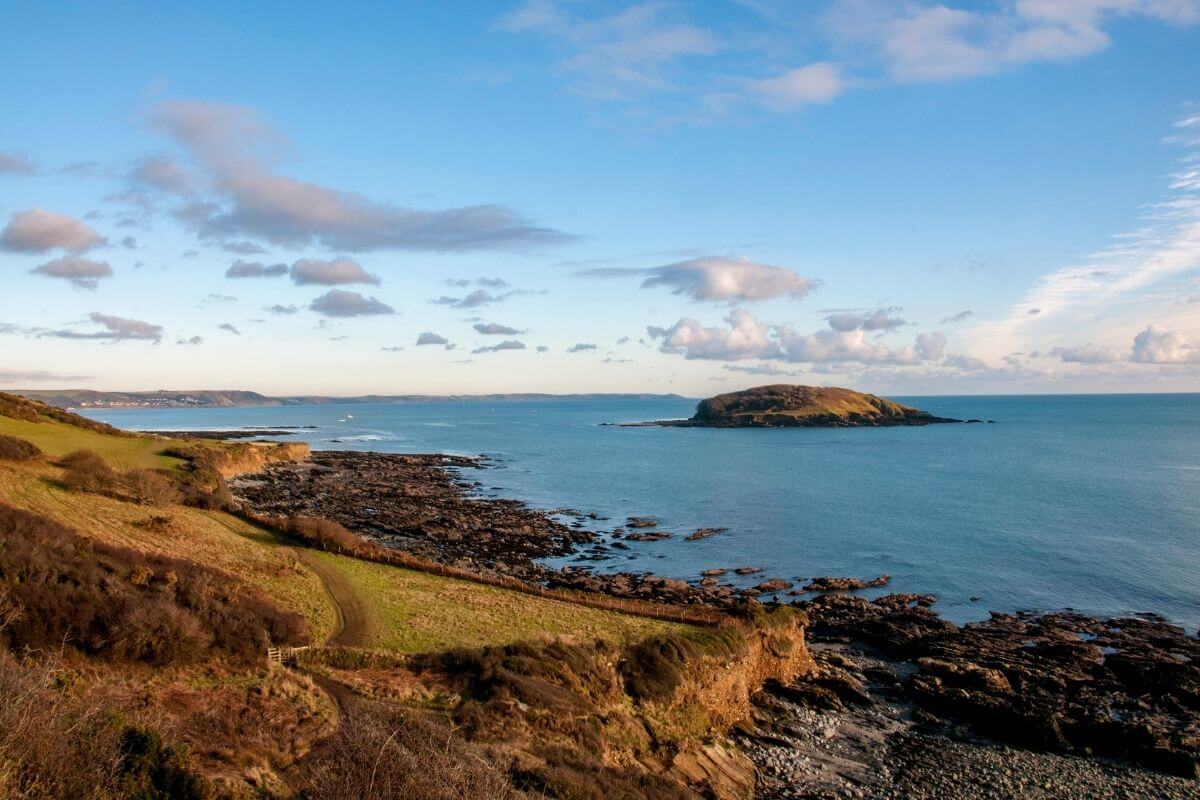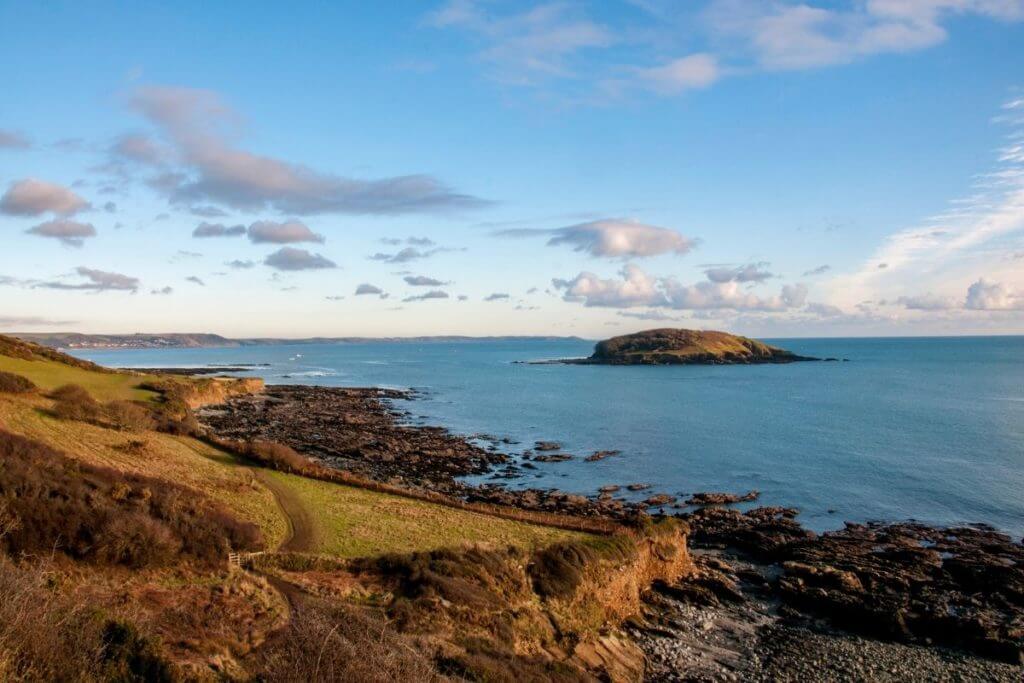 Legend has it that Jesus visited here with his uncle, and a small chapel was erected in their honour. It's since become a popular pilgrimage spot for Christians.
12. Cornwall is not in England
And the most interesting fact about Cornwall of them all, Cornwall is not actually even in England. It's a controversial subject but Cornwall has its own flag, and is considered a 'home county' – like Wales and Scotland. Cornish nationalists would argue they should have greater autonomy, as they did until 1500 when they were very much considered 'separate'.
If you want to read more about this, check out this article on Cornwall and England in The Guardian, or this video on the BBC.
Most interesting Cornish facts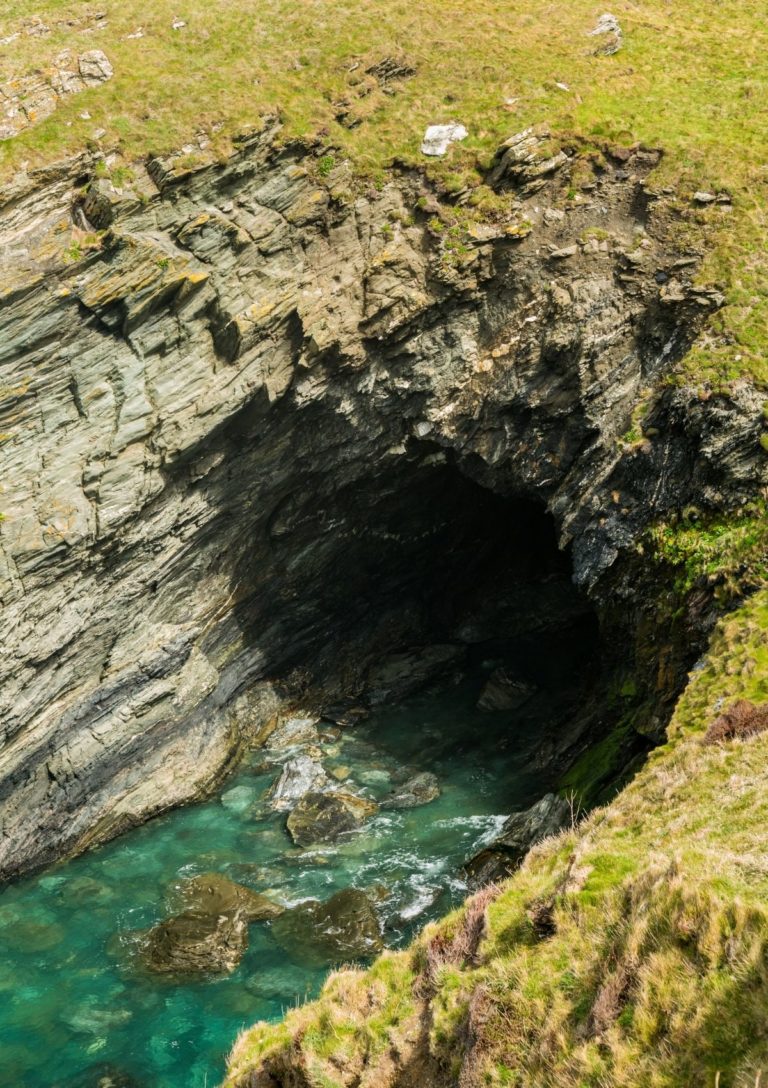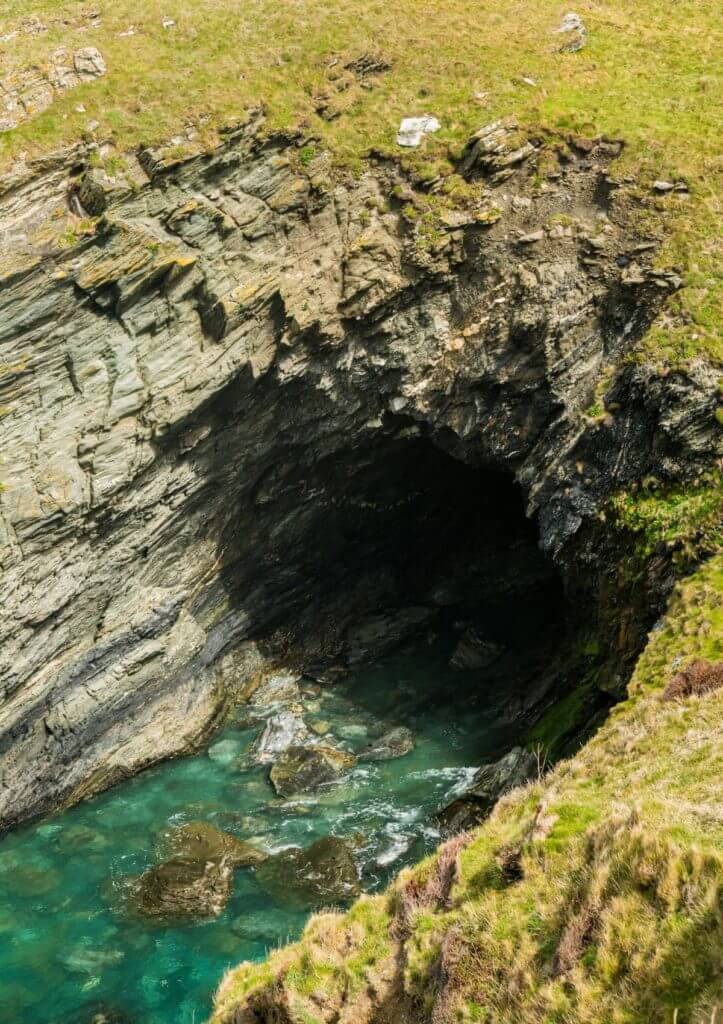 Hope you've enjoyed these facts about Cornwall!
Cornwall is a mixture of old-world charm and modernity. It is one of the most popular counties to visit in England, with sunny beaches, exceptional ice creams, and a fascinating coastline. These things make it a perfect holiday spot.
The people of Cornwall instantly make you feel at home; as they are the friendliest and happiest people you will see. We hope that these interesting facts about Cornwall have peeked your desire to come and visit this amazing part of the UK.
---
PIN THESE CORNWALL FACTS FOR LATER