Planning a day trip to Bath from London? These two places are so different, and a day out in the gorgeous city of Bath is always a good idea to get away from the Big Smoke and into one of the most picturesque cities in England. Here's how to organise a day trip to Bath from London.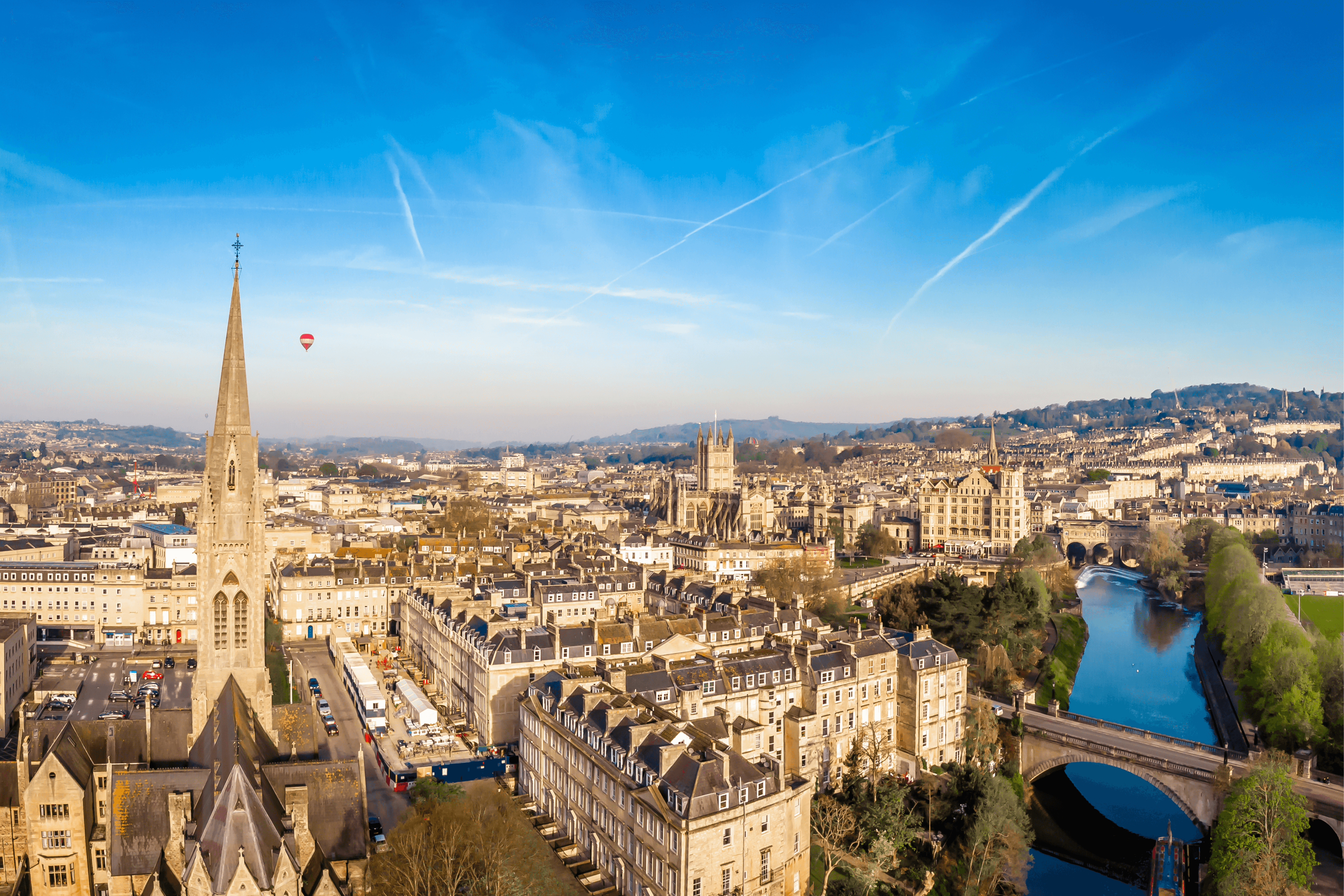 We all know transport can make or break a great day out, so a brilliant day trip to Bath from London starts with how you choose to get there. We're breaking down how to travel from London to Bath via train, bus, or in the car, as well as some amazing tours of Bath you may want to take, how to get to Stonehenge if that's what you have your eye on, and a few things to do in central Bath to make sure you have a really wonderful day out, whether you're going solo, with friends, or taking the whole family.
From its stunning architecture to its cultural activities, its beautiful green spaces to its ancient Roman Baths, its natural thermal hot springs (bring your swimsuit!) to its fantastic restaurants, museums and galleries, there is something for absolutely everyone to do while on a day trip to Bath.
Here's how to do a day trip to Bath from London…
Getting to Bath by car
Travel Time: Around 2 hours 30 minutes
The London to Bath distance could put some people off, as it's around 115 miles from city to city. But if you don't mind leaving early, popping on some music or a podcast in the car and turning it into a roadtrip, this is a great day out.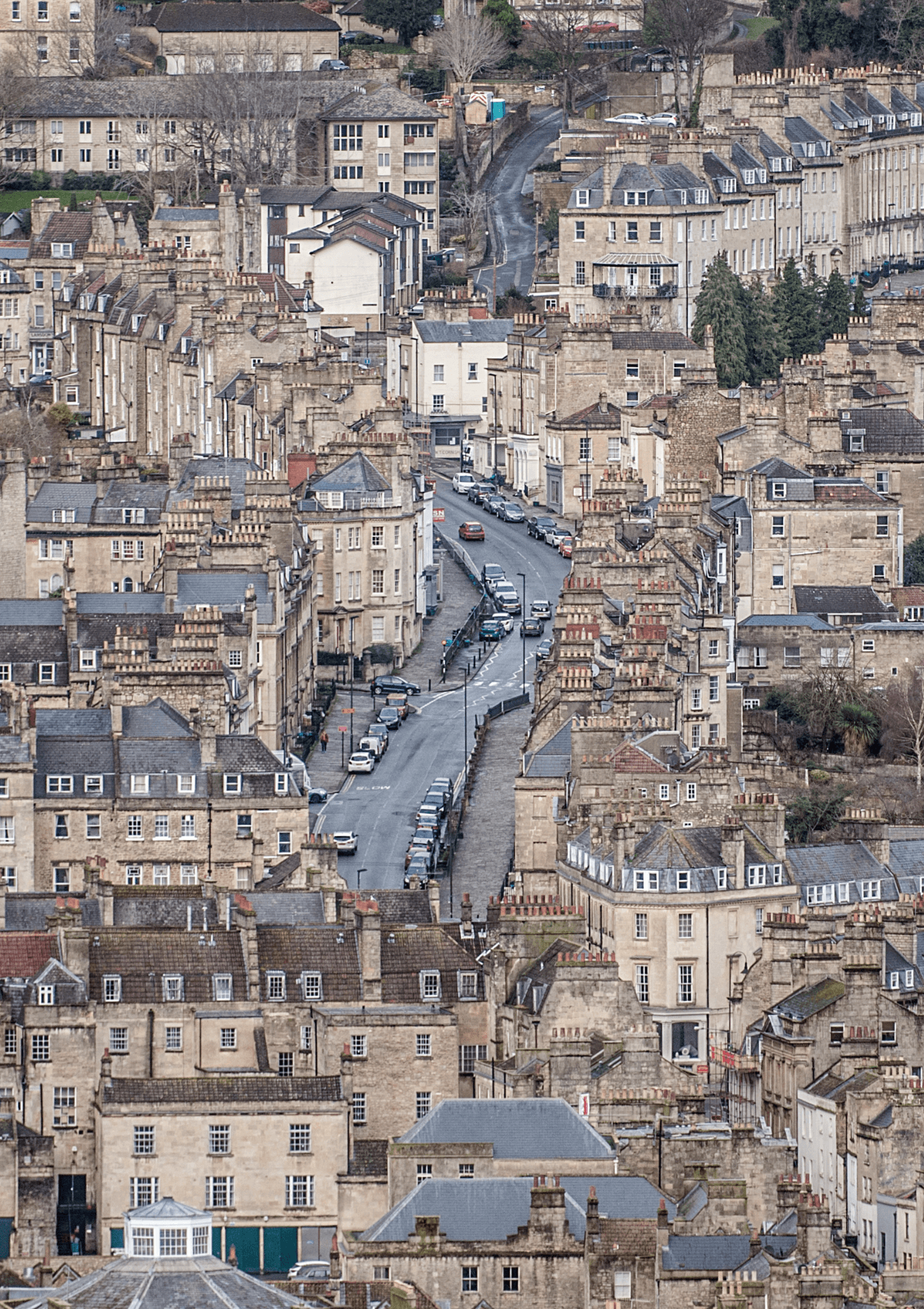 Wherever you're coming from in London, if you choose the quickest route you'll likely head west towards Slough, and stay on the M4 pretty much the whole journey. Along the way you'll pass Reading and Swindon, and once you near Tormarton (before you get to Bristol), you'll split off from the M4 and travel the rest of the journey on the A46 until you reach Bath.
If you're OK with a slightly longer journey (but a more scenic route), you can take the M4 as far as Heathrow, then the M3 through Basingstoke, then the A303, which will take you right past the famous Stonehenge (more on this later!). Then carry on along the A36 up to Bath. Be warned that traffic around Stonehenge can build up — everyone wants to see those stones!
Getting to Bath by train
Travel Time: Around 1 hour 20 minutes
The London to Bath train is a super easy way to reach the city, and is around an hour faster than driving. Plus you can sit back, relax, and read our Best Itinerary for a Day Out in Bath to prepare for your day out!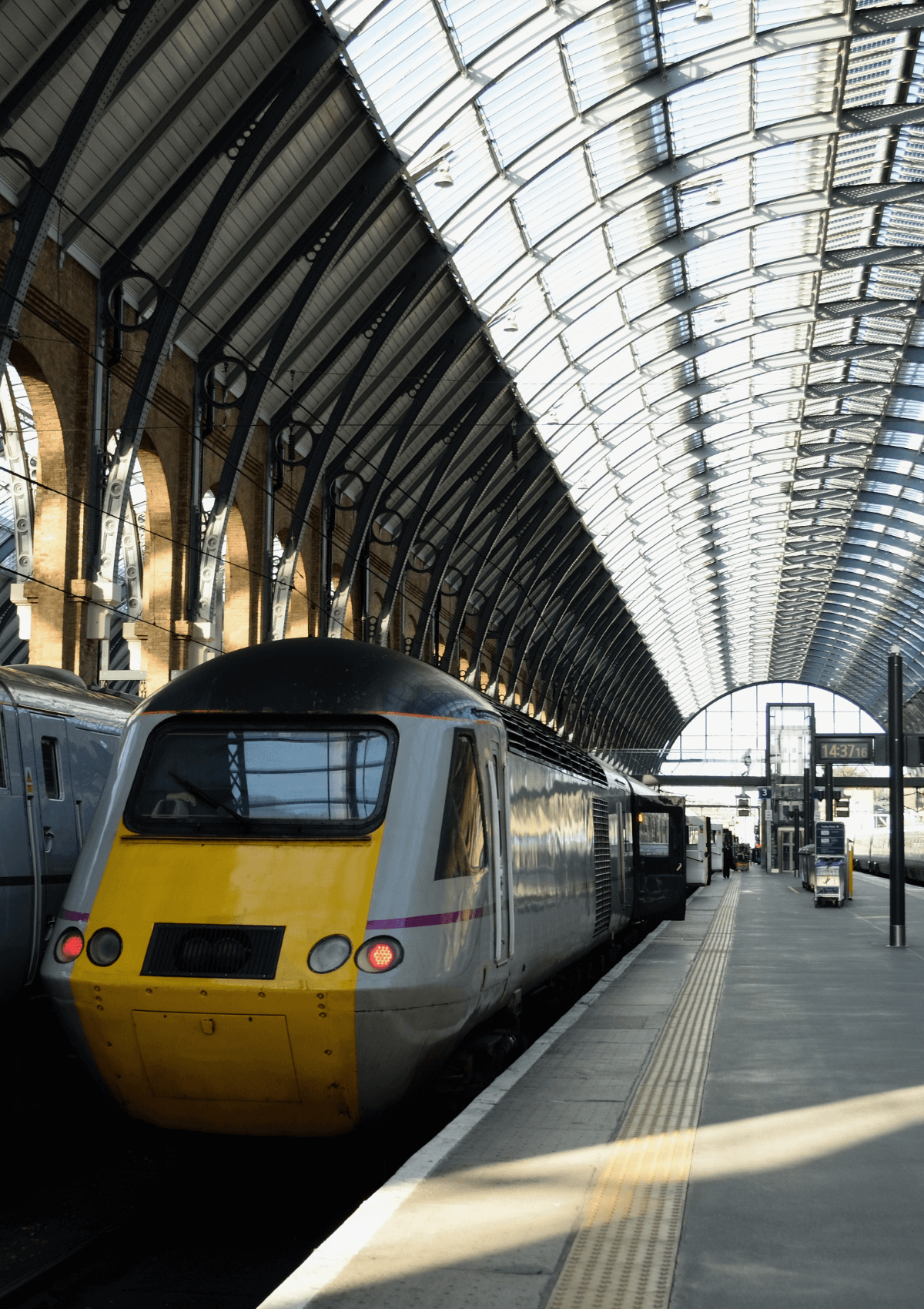 Trains leave from Paddington Station in London around every 30 minutes, and the Great Western Railway service goes directly to Bath Spa without stopping, making it the easiest route for you to take. With regular trains throughout the day, and less than an hour and a half journey time, this is arguably the best way to do a day trip to Bath from London.
Getting to Bath by bus
Travel Time: Around 3 hours
If you want to get a much more affordable mode of transport to do your day trip to Bath from London, the bus could be a great way to do this. Many people think of buses in England as offering only short, local journeys, but in the UK many coaches will go from city to city, providing an affordable way to travel the country.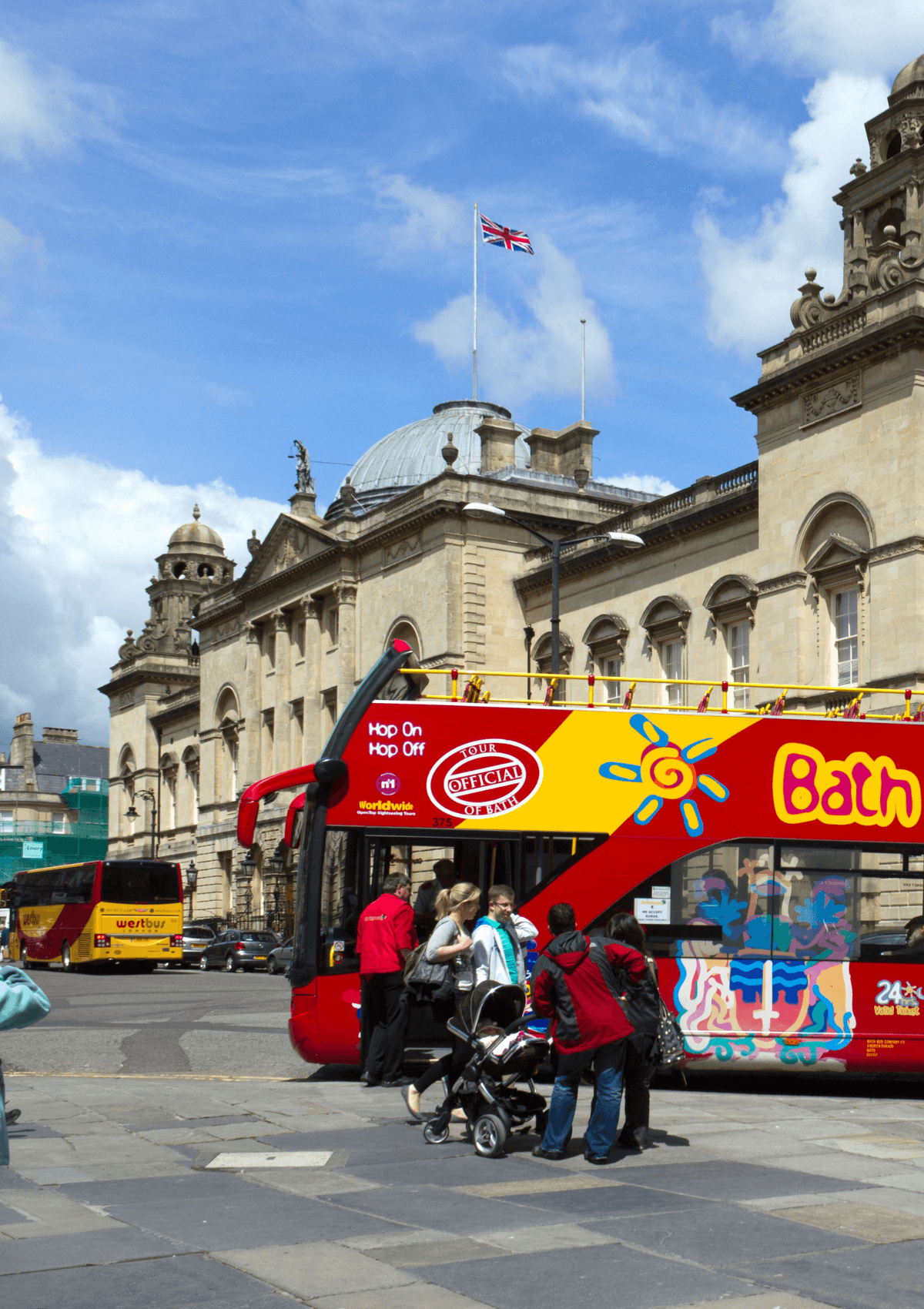 Getting a bus to Bath from London is undoubtedly the longest way to travel as even the direct bus takes minimum 3 hours to arrive, but it's not too far off the car journey time, so if you'd rather sleep on the way rather than drive, this could be a good option.
The most direct route via bus from London to Bath is with National Express, which offers comfortable coach journeys around the UK. Their London Victoria to Bath Bus Station service runs roughly every hour/hour 30 minutes, and will take you to Bath with a few stops at Reading, Chippenham, Corsham, Rudloe and Box along the way. On the return journey, keep in mind that some of the buses will take you back to Earl's Court in London instead of Victoria.
Check out our advice on how to do day trips by bus in England: England Day Trips by Coach: Your Ultimate Guide to How, Where & Why.
Bath tours
When you get to Bath, you'll be itching to see this amazing city at its best, and one of the perfect ways to do this is to join an organised tour.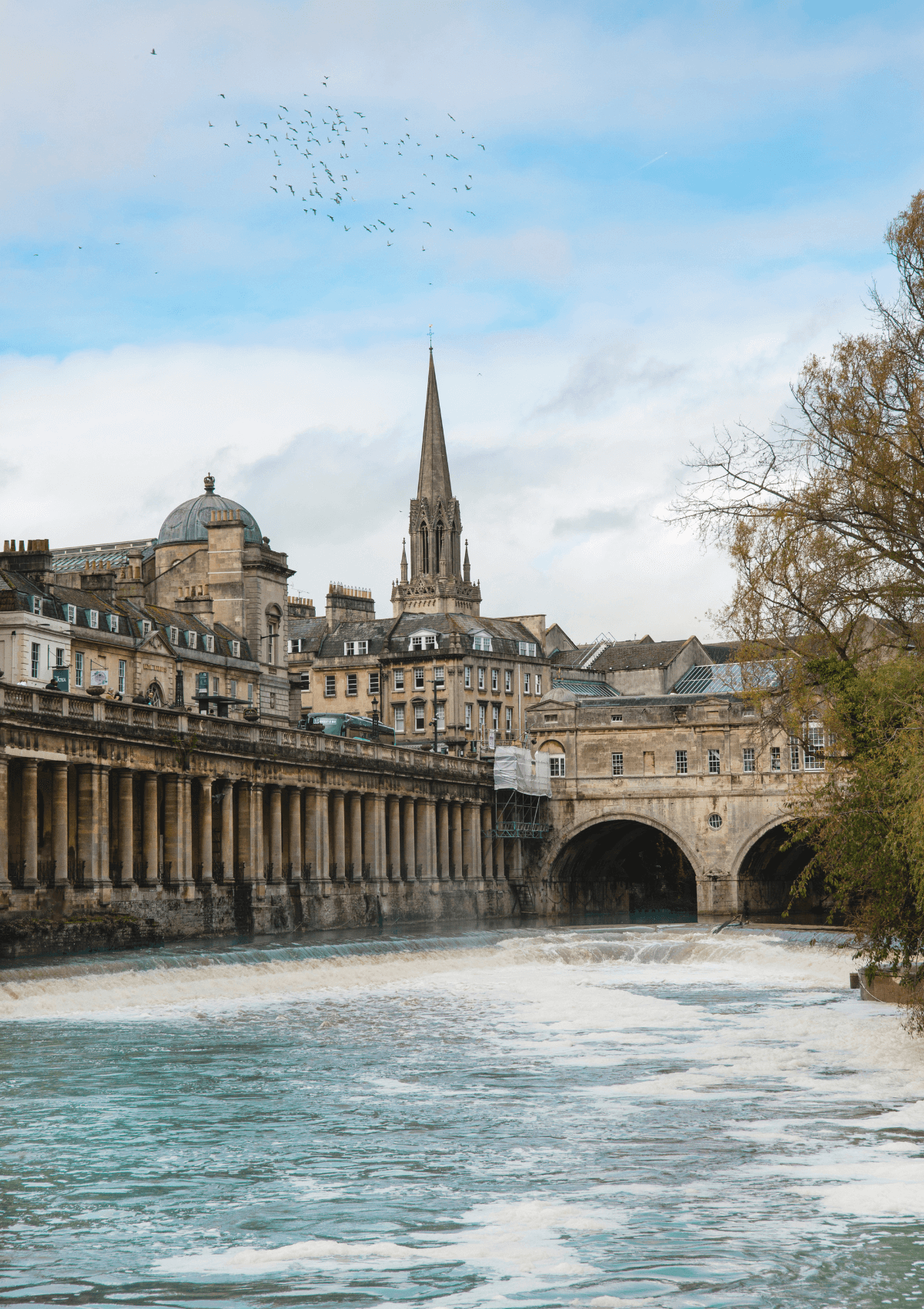 You'll find tonnes of brilliant tours through Get Your Guide (book your tickets here), such as a walking tour with entry to the Roman Baths, a sightseeing boat cruise, and tours of both Bath and Stonehenge in the same day. If you're looking for a Bath tour from London, or private tours to Stonehenge and Bath from London, they have great options for these too.
How to get to Stonehenge
One of the most popular destinations near Bath has to be Stonehenge. This prehistoric monument is located on Salisbury Plain in Wiltshire, and it takes about 50 minutes to get there by car from Bath, or just over 2 hours from London.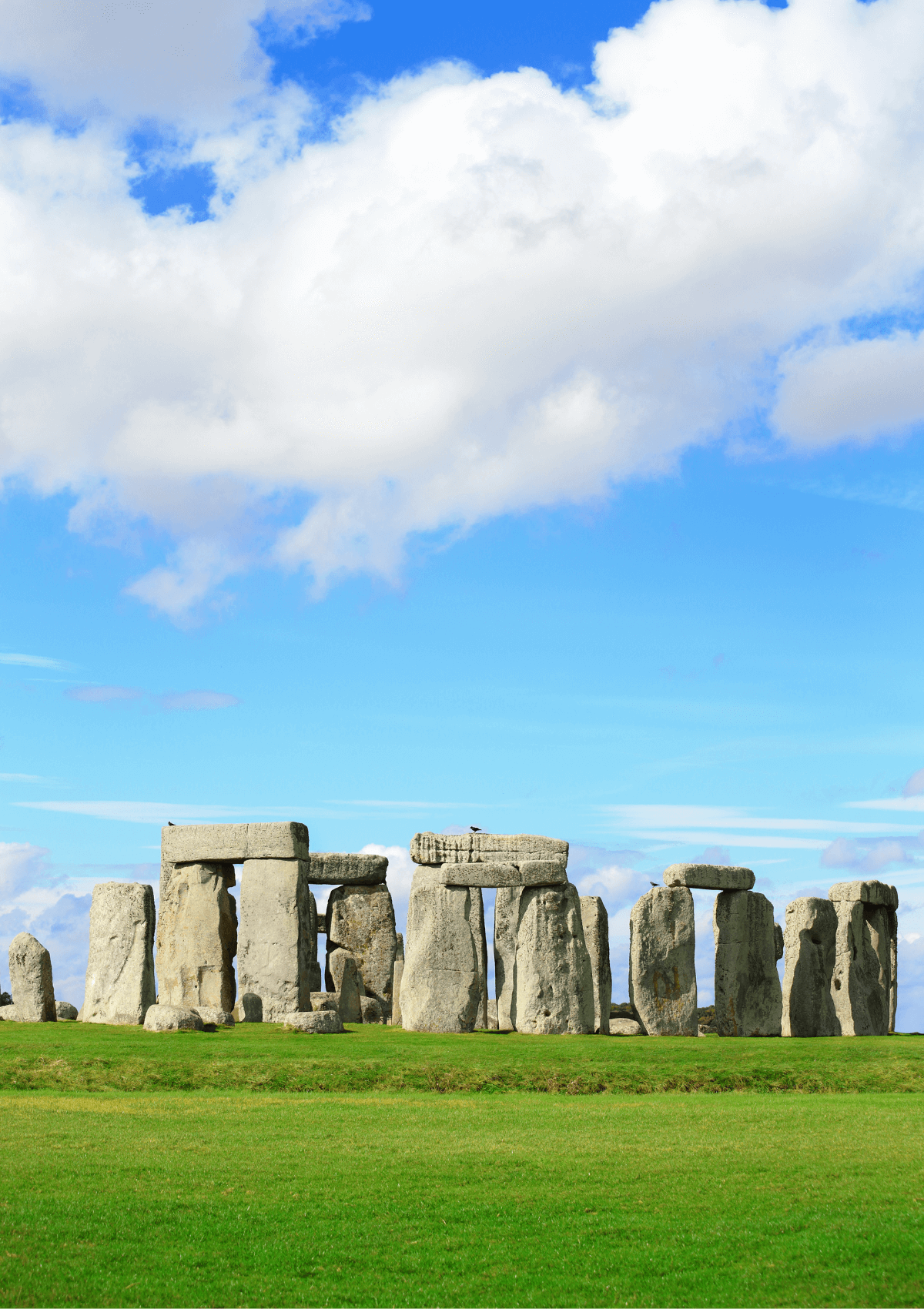 A Get Your Guide tour of Bath and Stonehenge could be a great way to see both without having to drive there yourself (you can book your tickets here), or if you're taking a car there, here is our handy day out guide with 11 top tips for visiting Stonehenge.
There are other ways of travelling from Bath to Stonehenge — learn more about how to get there via car, train or bus here: How to Get from Bath to Stonehenge via Car & Public Transport.
Things to do in Bath
If you're looking for a Bath day trip itinerary to make the most of your day out in Bath, you can read our itinerary here: Best itinerary for a day out in Bath.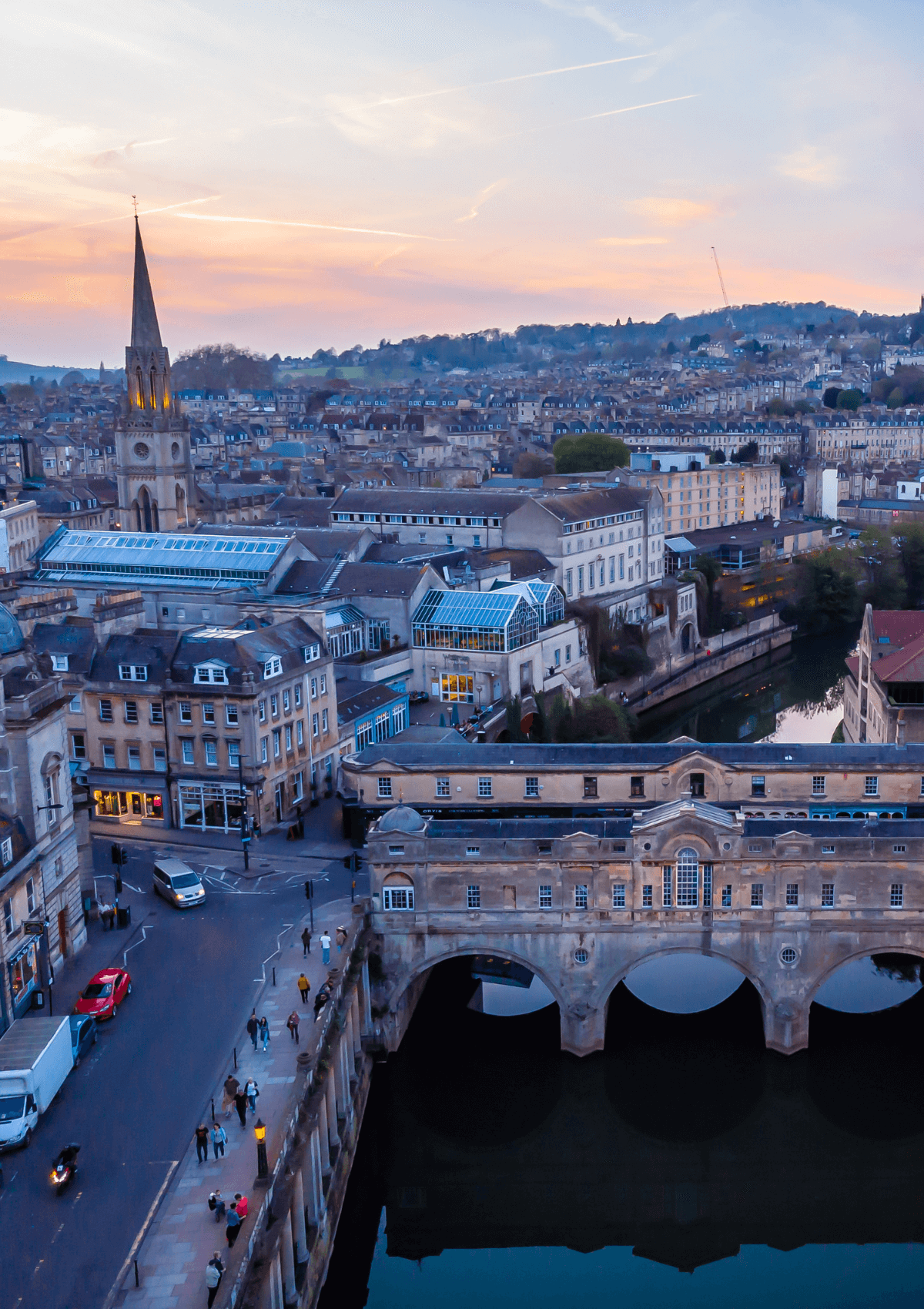 From where to go for brunch to how to have the best time at the Roman Baths, to how to enjoy the Thermae Spa, to some key landmarks you can't miss on a trip to Bath, our list has something for everyone.
Read our best itinerary for a day out in Bath, here.
How to Do a Fun Day Trip to Bath from London
There's so much to do in Bath; it's a very varied city that will suit every age and interest. Whatever mode of transport you prefer, it's easy to organise a great day trip to Bath from London, as the two cities are so well connected. Pack a backpack with snacks and water to keep your day out on the cheap side, find the best route and type of transport that works for you, and add a day trip to Bath to your calendar!
Have you done a day trip to Bath from London in the past? Let us know how you got on, and if you have any top tips!
---