If you went on a school trip as a child, the chances are you travelled by coach. But it has its perks as an adult, too. Here's everything you need to know about booking day trips by coach in England…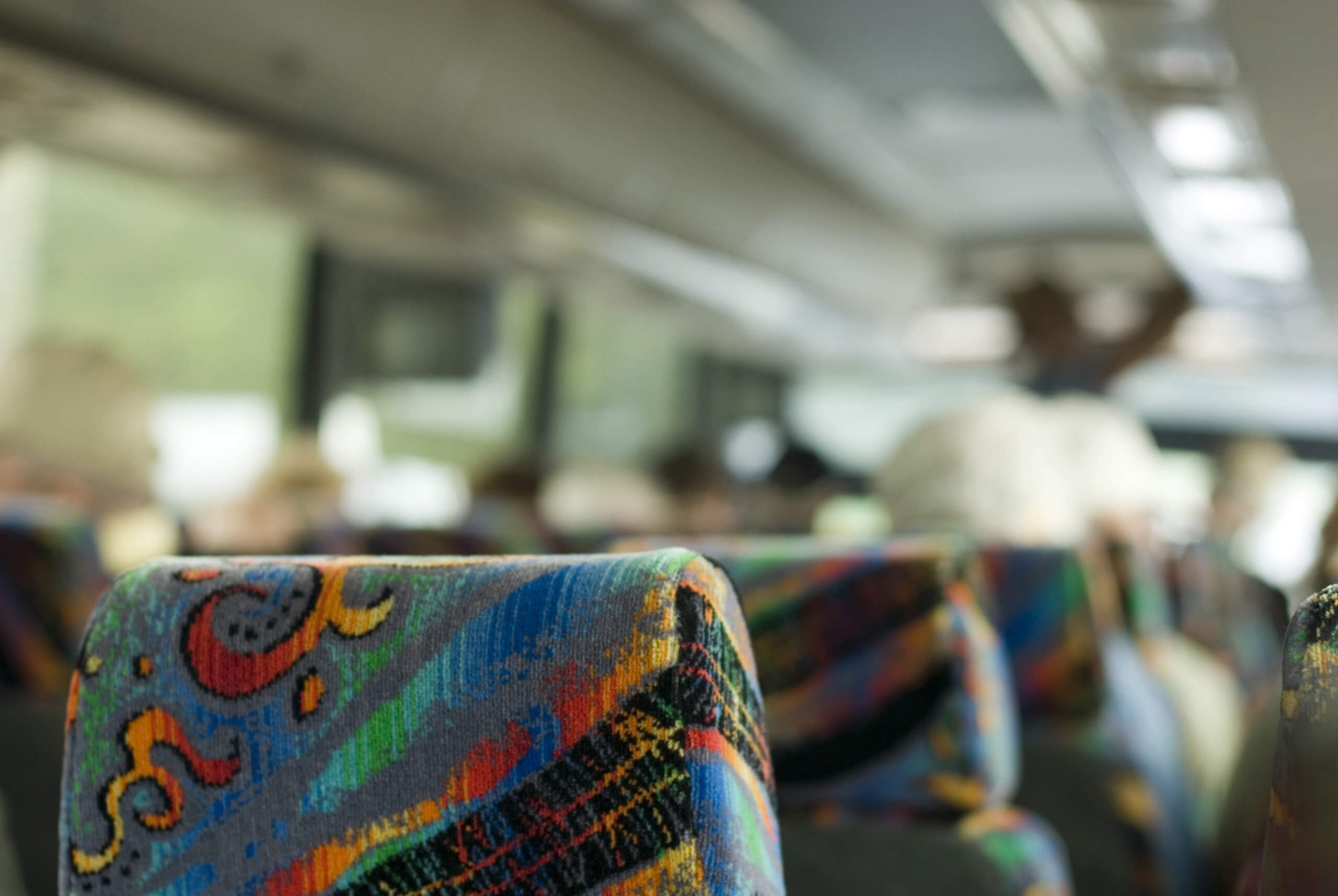 Compared to planes, trains and automobiles, coach travel doesn't get much love. Admittedly it's a little slower than those other modes of transport, and some of us have been scarred by school trip experiences (there was always one kid who forgot to pack their travel sickness tablets… bleurgh).
But, it's worth revisiting because coach travel is a great way to see the sights and sounds of this country. In this article, we'll explain why it trumps the car and the train, highlight the top bus companies and reveal our top tips for taking cheap coach day trips in the UK.
5 reasons you should take day trips by coach in England
Planning on exploring England's towns and cities? Here's why the trusty coach should be your go-to method of transport…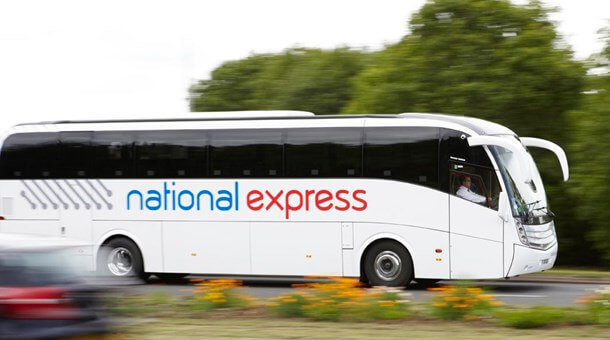 1. Coaches are cheap
One of the best things about coach travel is how friendly it is on the purse or wallet. A quick search shows you can take a trip from London to Manchester for less than £10, and one operator, Megabus (more on them later), frequently offers £1 fares to a number of destinations.
But why is coach travel so cheap? Well, it's less expensive to operate and maintain a fleet of buses compared to trains or planes. And coaches can still carry many passengers at once, which helps to spread the cost of operation over more people.
Read, book your coaches in England early to get the best deals!
2. Coaches are eco-friendly
Choosing to do your day trips by coach means you're doing your bit for the environment. One reason for that is that the more coach users there are, the fewer cars there are on the road. Coach travel also emits less CO2 per passenger mile compared to other forms of transport; a government study found that a one-way coach trip from London to Edinburgh results in an average of 9.2kg of CO2 emissions per passenger, while planes released 96.4kg, cars 71kg and trains 11.9kg.
3. Coaches are relatively hassle-free
By doing your day trips by coach, you don't have to worry about getting lost or finding somewhere to park. And unlike trains, you're less likely to have to make changes along the way – coaches often travel to small towns and rural areas that don't have a train station.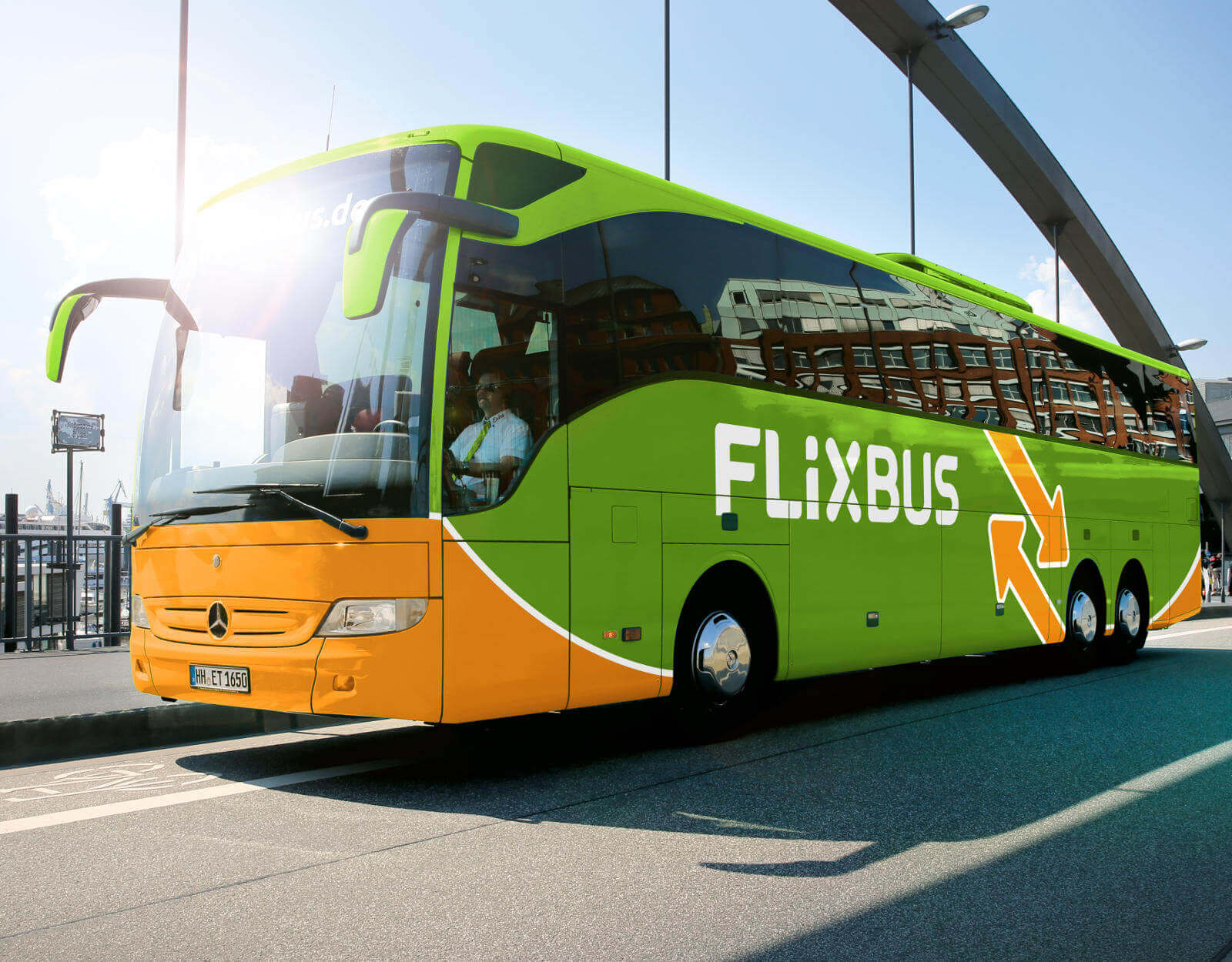 4. Coaches are safe
Statistically, travelling by coach is one of the safest ways to get from A to B, with strict regulations and regular maintenance checks in place to ensure the safety of passengers.
5. Coaches are comfy
Let's be honest, coaches may not be the most luxurious way to travel; there's no business class lounge or trolley service, for example. But they're pretty comfy – most are air-conditioned, there's nearly always a toilet on board, and seats are fairly spacious.
What are the top coach and bus companies in the UK?
Thinking about booking a day trip in England by coach?
Here are the England coach travel operators you're likely to be travelling with…
National Express day trips by coach
National Express is the largest coach service operator in the country and they're something of a British institution — there are even songs about them.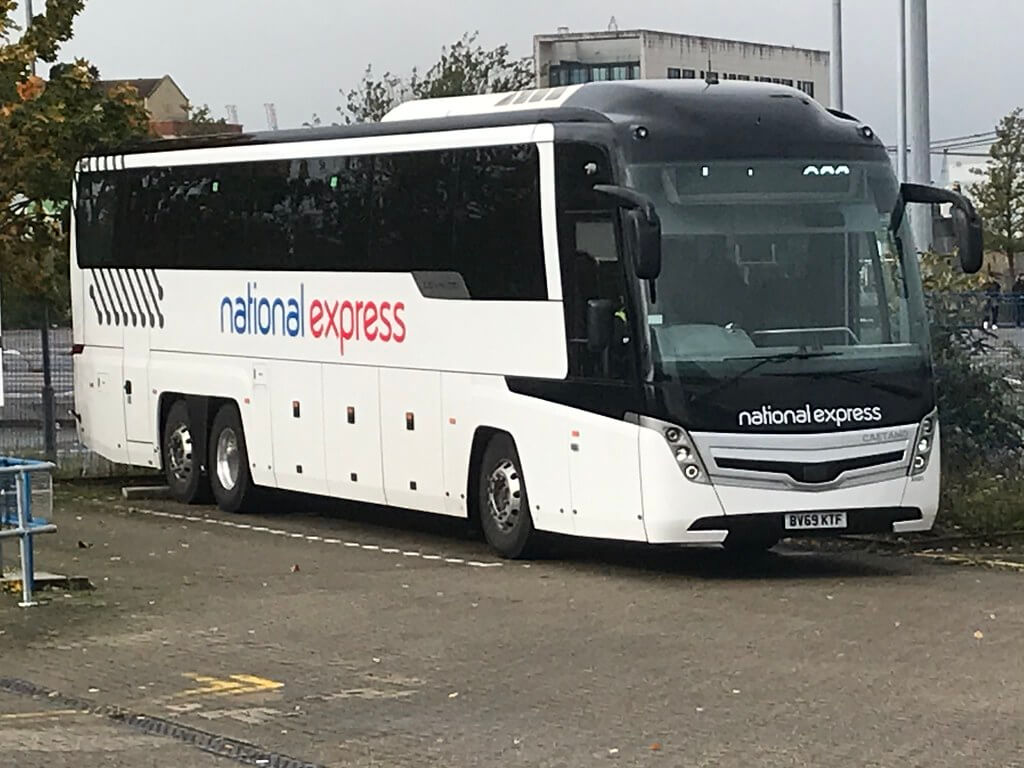 If you're planning English day trips by coach, try National Express for a coach that stops close to your chosen destination. And while their prices aren't quite as cheap as some of their rivals, tickets won't set you back as much as the equivalent fare by train or plane. They cover 100s of destinations throughout England, including all of the big cities. They also cover many of the big events in England by coach, helping to keep so many cars off the road and ease the traffic jams.
Megabus day trips by coach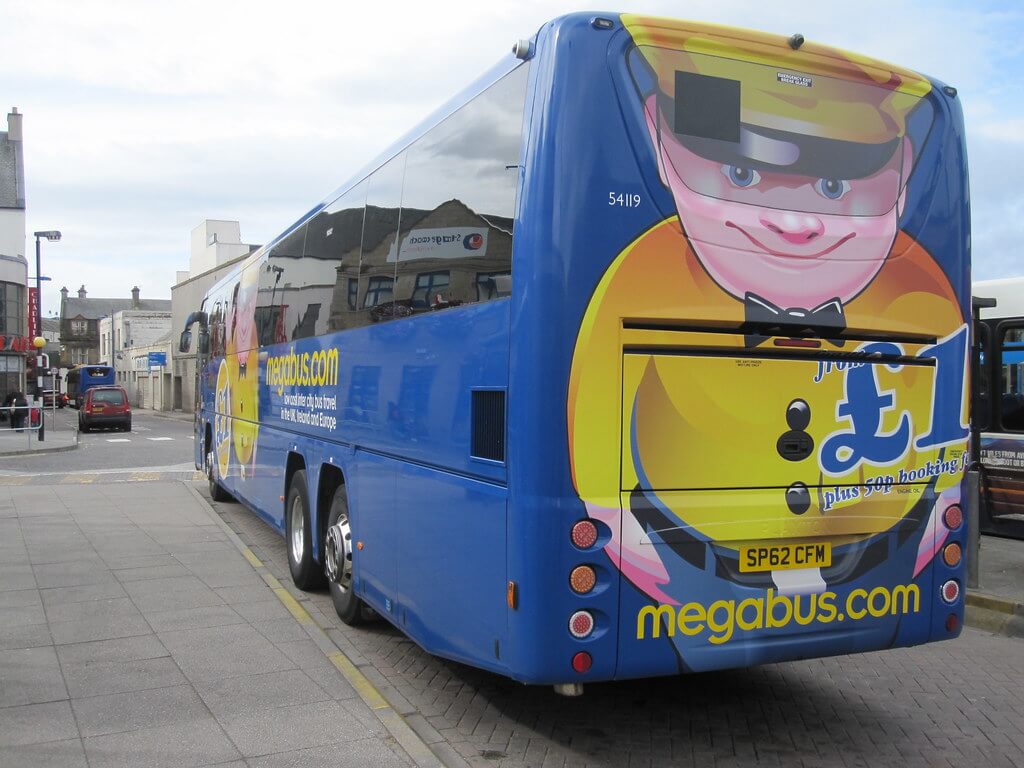 Hopping on board a Megabus is the best bet for anyone looking to take cheap coach day trips in the UK. Just as an example, you can travel from London all the way up to Newcastle for less than a tenner. They cover over 90 destinations around the country and frequently offer £1 ticket offers too. If that sounds too good to miss, you can always set up a Google alert.
Check out the best deals on Megabus here.
Flixbus day trips by coach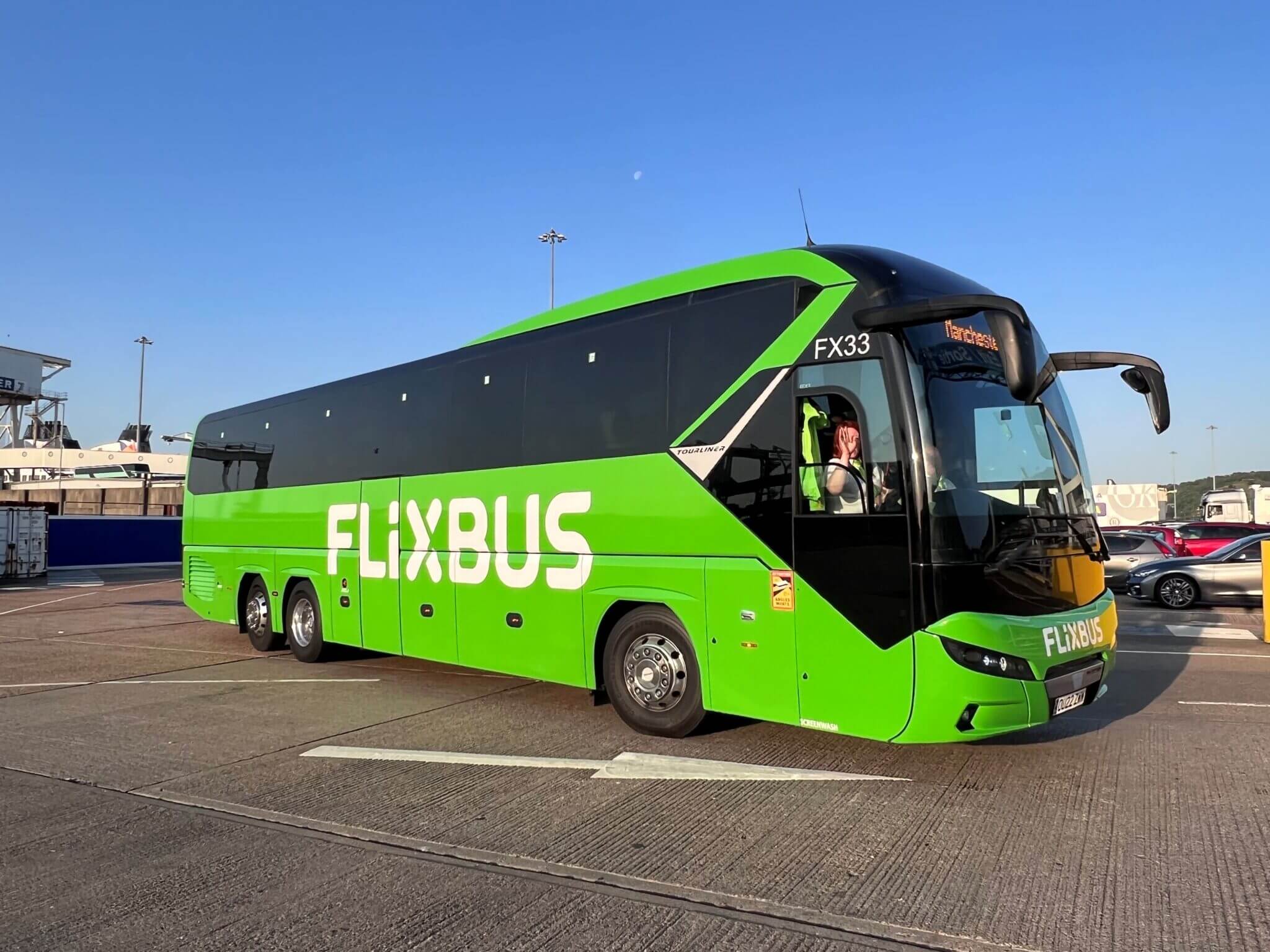 Flixbus is a German operator, but they're one of the major bus companies in the UK too. While their network isn't quite as extensive as National Express or Megabus, they still offer competitive prices. So it's worth checking to see if they travel to your destination if you're planning cheap coach day trips in the UK.
More day trips by coach companies to try
8 tips for English day trips by coach
Can't wait to hit the road? Great!
Here are some things to know before you travel…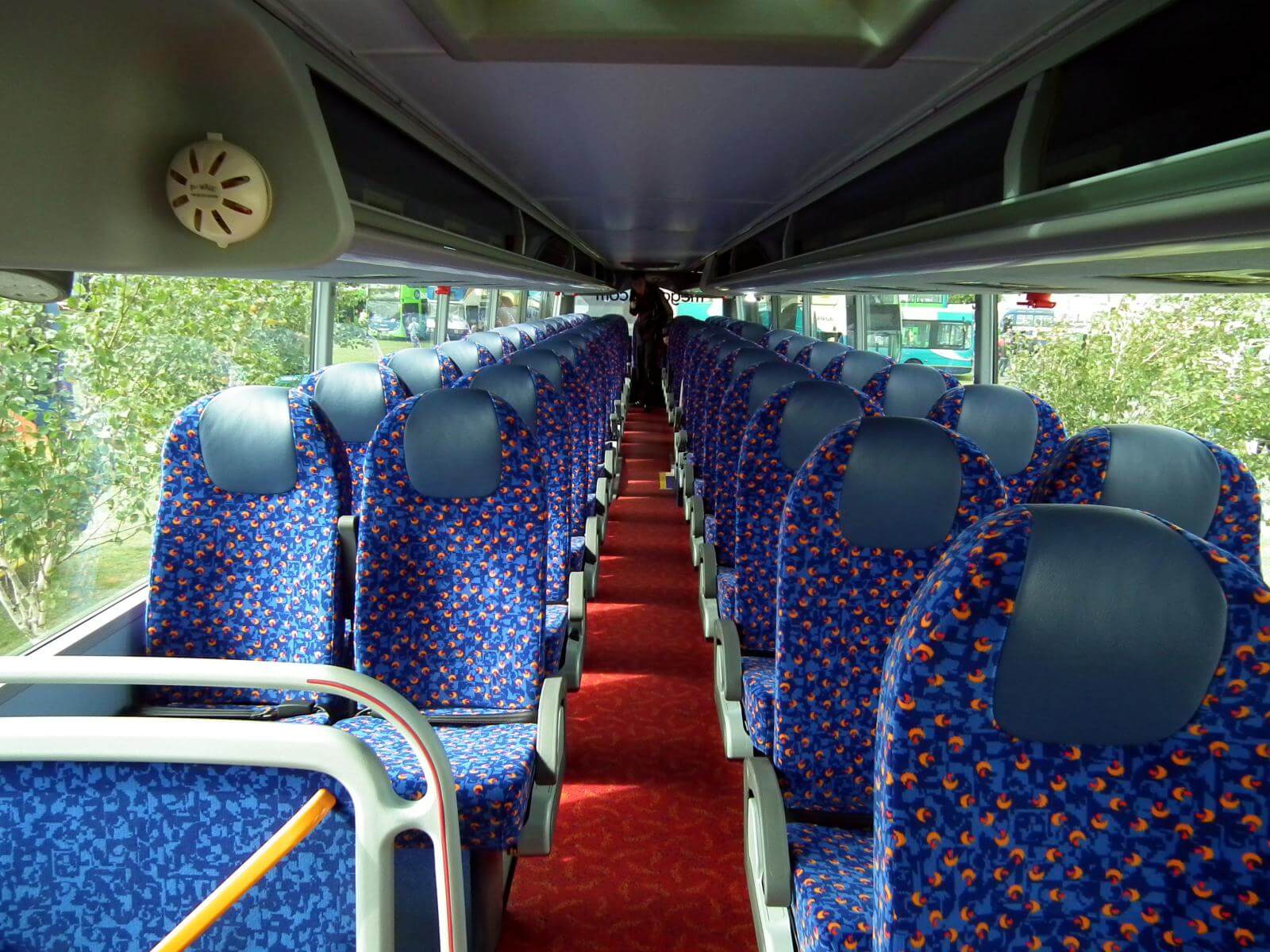 1. Book your coach in advance
Booking your coach ticket in advance can save you money and ensure you get the best seats, which is important if you need extra legroom — or if you want the coveted front window seat on the top deck.
2. Compare tickets
As with most things, it pays to shop around. Coach ticket prices can vary between operators and travel dates, so comparing providers can help you snag the best deal. You could also check your options on thetrainline.com — if coaches travel directly to your chosen destination, the cheapest price available will be displayed with your search results.
3. Double-check the route
When booking, it's always worth seeing if there are any stops en route — this could impact your travel time. And when you get to the bus station, double-check you're getting on the right bus; it could be the difference between ending up in Peterborough or Penzance!
4. Pack light
Travel light and travel right when you're doing day trips by coach!
Less baggage means more legroom, fewer items to stash in the luggage hold and less strain on your back. Also, make sure you label any bags — you don't want someone else running off with the contents of your wardrobe by mistake.
5. Dress comfortably
Loose and cosy clothing will make your journey more pleasant and less constricting. Coaches usually have air conditioning, which means they can get chilly — even if the weather outside is warm. So it's worth bringing a warm jumper (and if you're travelling at night, a blanket).
6. Don't forget your headphones
…Because there's a chance one of your fellow passengers may snore. Loudly. Or even worse, listen to or talk on their phone without headphones. Eugh.
7. Bring a book or download a movie
If you're travelling for two or three hours, it's worth bringing some entertainment along for the journey. Most coaches these days have Wi-Fi, but it can be unreliable. So download music and movies to your devices beforehand — and don't forget to bring a spare battery pack.
8. Choose your travel snacks wisely
Lastly, as there's no trolley service on board, you'll want to bring snacks. But be considerate to your fellow passengers and avoid smelly foods — no one wants to spend four hours catching a whiff of someone else's egg sandwiches!
English day trips by coach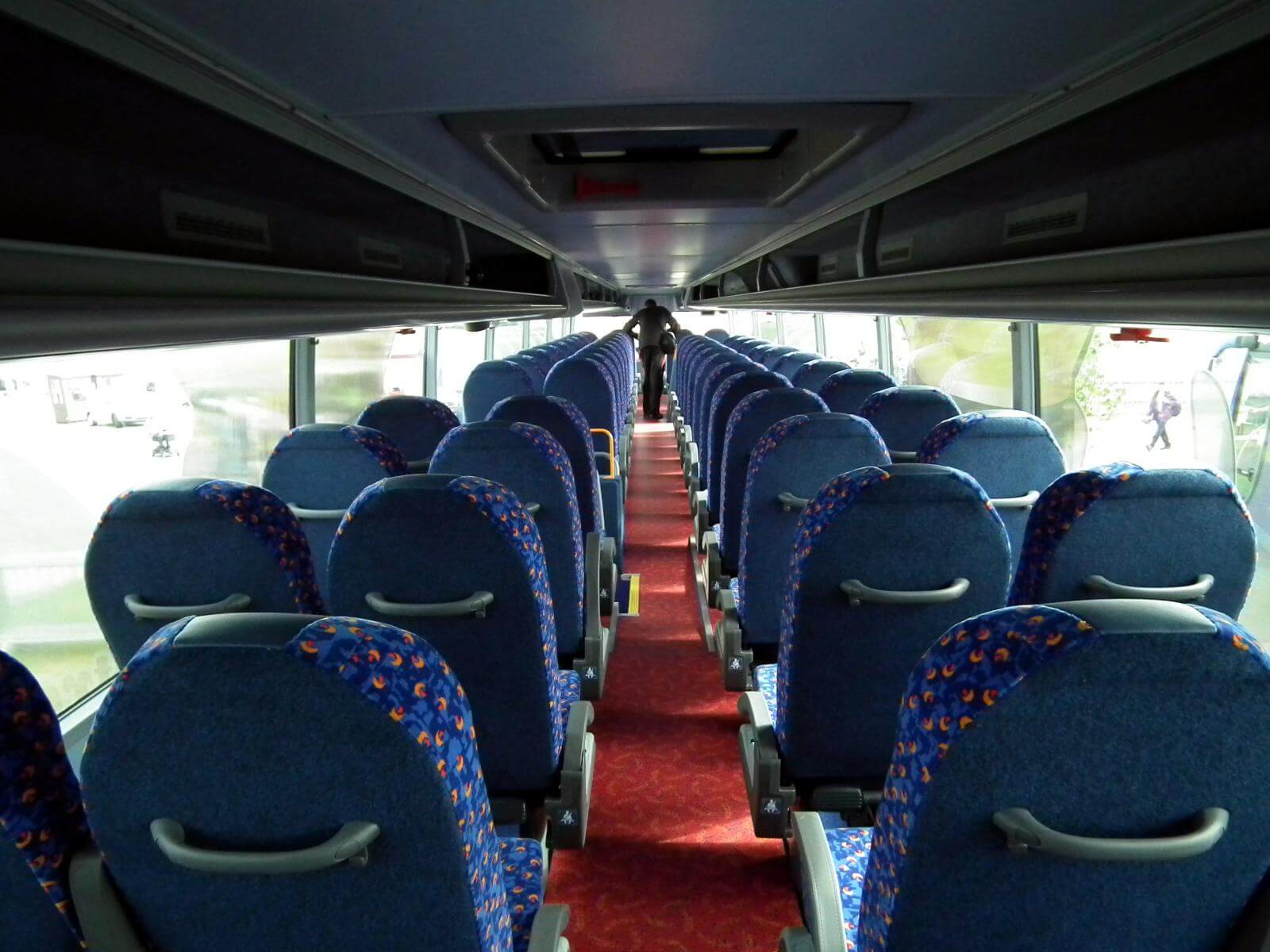 If you're keen on exploring England then taking the coach is a cost-effective and eco-friendly way to get about. Comparing prices from the top bus companies and booking well in advance is the secret to securing really cheap coach day trips in the UK. And once you're on board you'll find that the trusty coach is a decent way to travel. Sure, it may lack business-class luxuries, but it's almost certainly improved since your school days!
Now you've read our advice on day trips in England by coach, check out our Ultimate Guide to Using the Trains in England (+ How to Get Cheap Tickets).
---