How to Get UK Driving Licence + Passport Photos Online
If you need a new UK driving licence photo or a new pic for your passport, then we've found a solution where you don't even need to leave the house. Passport-photo.online makes it easy to take a valid picture of yourself from the comfort of your home – no need for photos booths!
Of course we're all about England here, but it's important to keep up with the new Brexit rules. One of the big ones affecting us travellers is that you now need to have SIX months on your passport to go to Europe. Go and check the dates on your passport now. It'd be awful to finally be at the airport ready to fly, and you're turned away.
You can now get your digital passport photos online easily and quickly using passport-photo.online.
How to get your UK passport photo or driving licence picture
For both UK passports and your UK driving licence photo you need to take a good, clear photo, with regulation framing and size. The Passport Photo Online app can help with this and is the easiest way to get it sorted.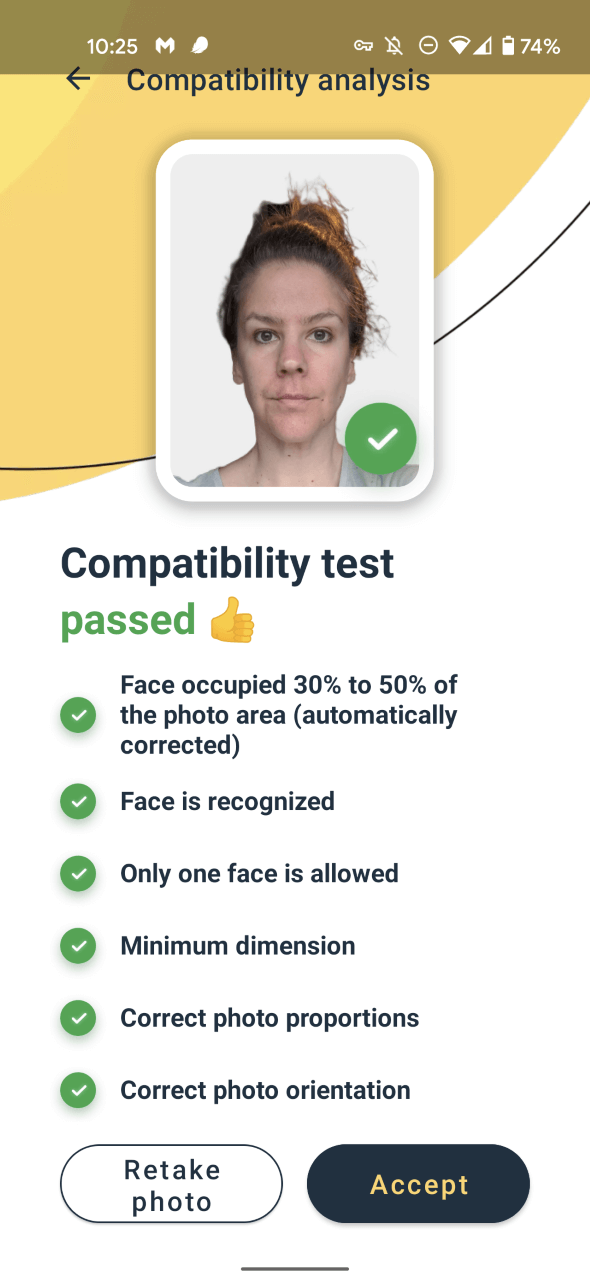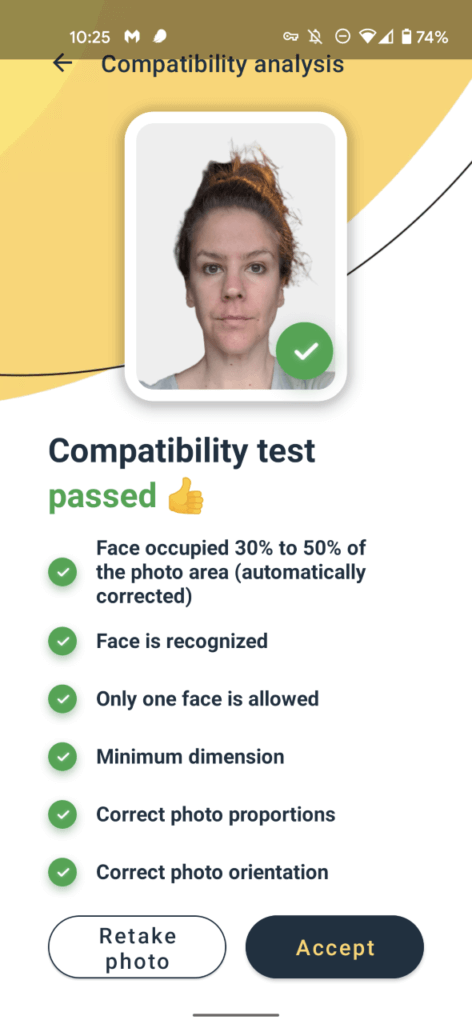 Download the free Passport Photo Online app to your phone.
Line your face up using the guidelines.
Snap!
Retake until you have the perfect shot.
Now you can use the photo for the 'New Service' option on the UK government passport application site, if you're looking for a new passport. Pick the 'I Already Have a Digital Photo' option and click 'Continue'. If it's the driving licence picture you need, then you can download it, ready for use on the DVLA site.
You have everything you need for the photo on your new passport or UK driving licence.
So much easier than faffing around with photo machines!
Tips for the perfect passport or driving licence photo
Passport Photo Online have a premium expert service you can use to check over the photo. They'll also balance the colours and lighten it up if it's needed, for just £5.95. Bit of peace of mind for you.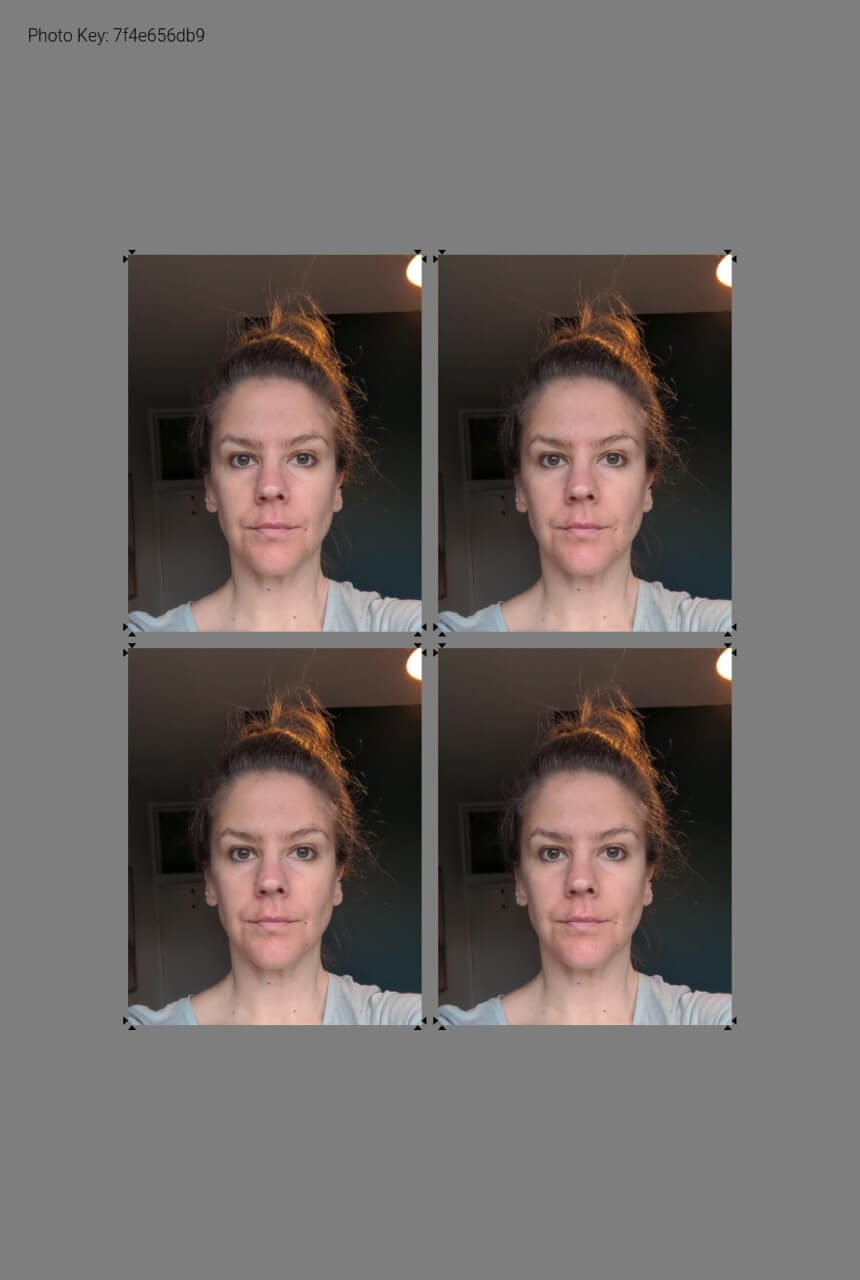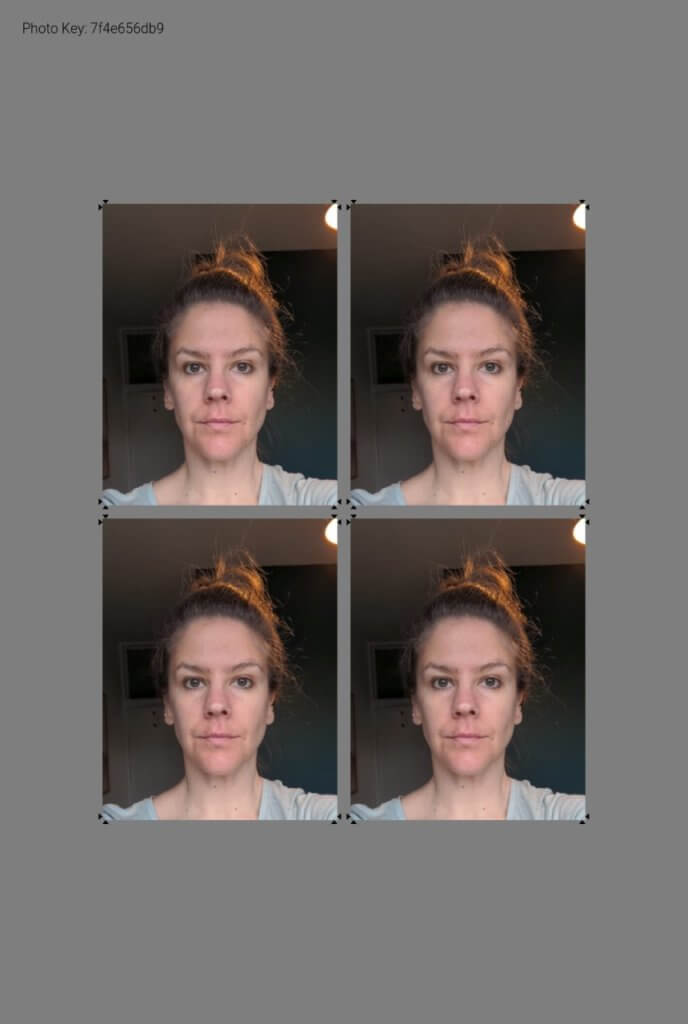 There are lots of tips on their website to help you take the perfect pic without using the service, but it's always good to know it's there.
Wear a dark colour, but not black – this will contrast better with the backdrop.
Don't smile – this is a regulation. No social media gasps here!
Be 40cm from the camera – balancing the phone in an open kitchen cupboard will help with this. Or obviously a tripod if you have one.
Look straight ahead with your whole body – be as still as possible.
Make sure your whole face is lit evenly – without any dark shadows. It'll help to do it in front of a window in the middle of the day.
Take off hats and sunglasses. Prescription glasses are ok as long as they don't reflect.
Have a clear white background – the passport office don't want to see your bookshelf!
Passport Photo Online has answered every question you could possibly ask about getting a UK passport or driving licence picture done on their website. Includes tips from whether you can wear lipstick on your pic, to eyeliner, photoshopping and what colour to wear.
The passport picture app can help with this and is the easiest way to get it sorted.
New passports and COVID
The best thing about Passport Photo Online is that you can do it all from the comfort of your home. It's totally free to try, until you get the exact picture you want.
Anyone can use it.
This means you don't have to leave the house to get a fresh new passport delivered to your door, ready for all the travels the rest of the year will bring.
Getting a print of the passport photos
If you want to get a print out of the pics, you can do so on your home photo printer. If, like most of us, you don't have a photo printer, then you can have them sent to a photo studio (like Boots, or a supermarket). This costs a little extra, from 55p.
You can also pay extra for the passport photos to be delivered to you, within 72 hours. Just useful for when you need a spare set for visas.
Easy way to get your UK passport photos & driving licence pics online
So easy, and so quick. If anything takes the hassle out of getting a new professional photo, I say go for it!