Love is in the air on a day (or night) out in Bristol. From ideas for the outdoors-y couple, to conversation-starting activities, to the most unusual things to do in the city, these are the best date ideas Bristol has to offer.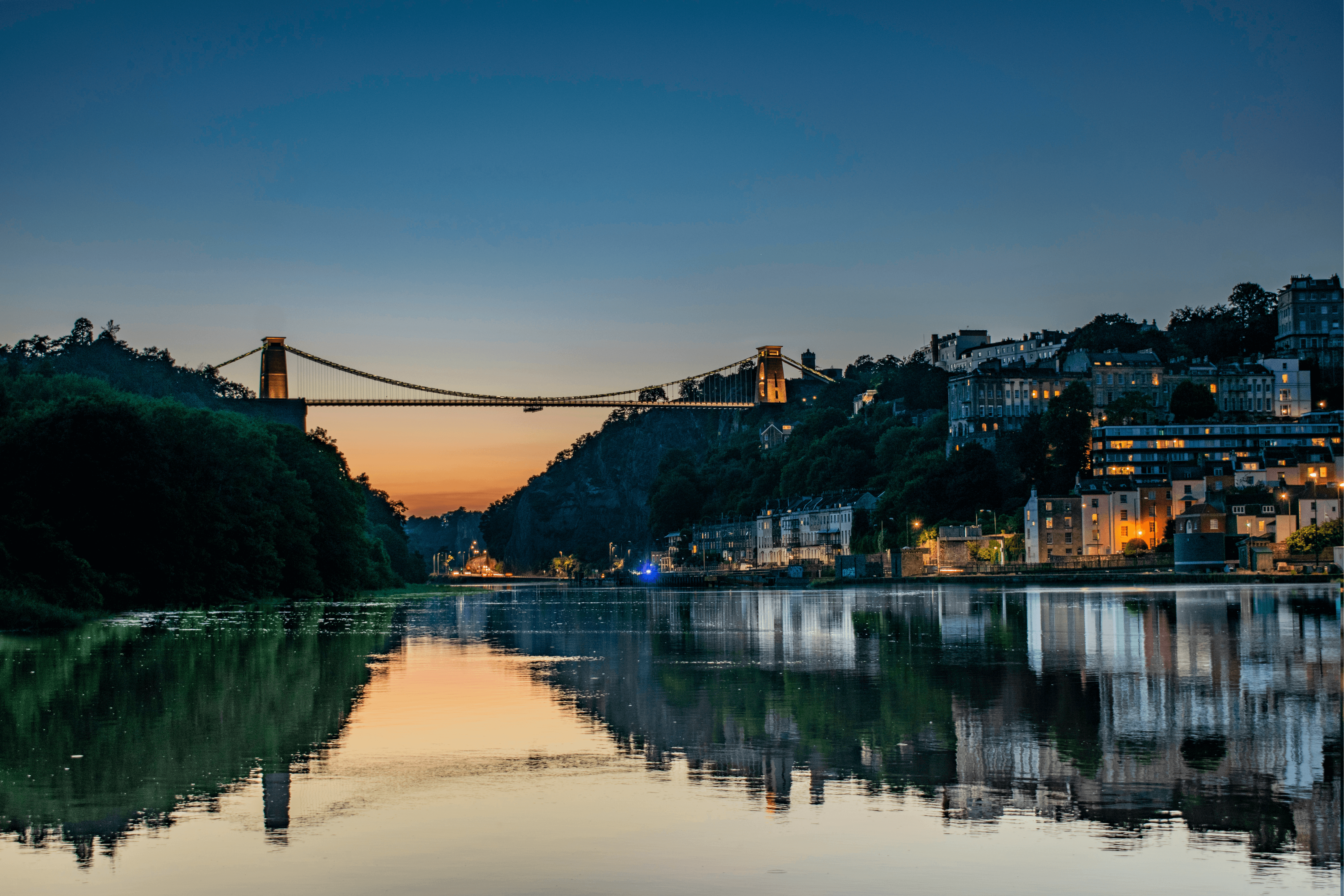 'Alexa… play Barry White'
If you have a date night in your calendar with a special someone but no idea where to take them, don't panic. It can be daunting when you're in charge of choosing the best place or activity that will make the sparks fly, and whether you're in a long-term relationship or about to embark on your very first date with the future Mr or Mrs… err… the one you fancy, this list of the best date ideas for Bristol covers every possible scenario and vibe.
If you're looking for the best day out in Bristol itinerary but want to tailor it to your upcoming date day/night, we have all the very best places, no matter your partner's taste.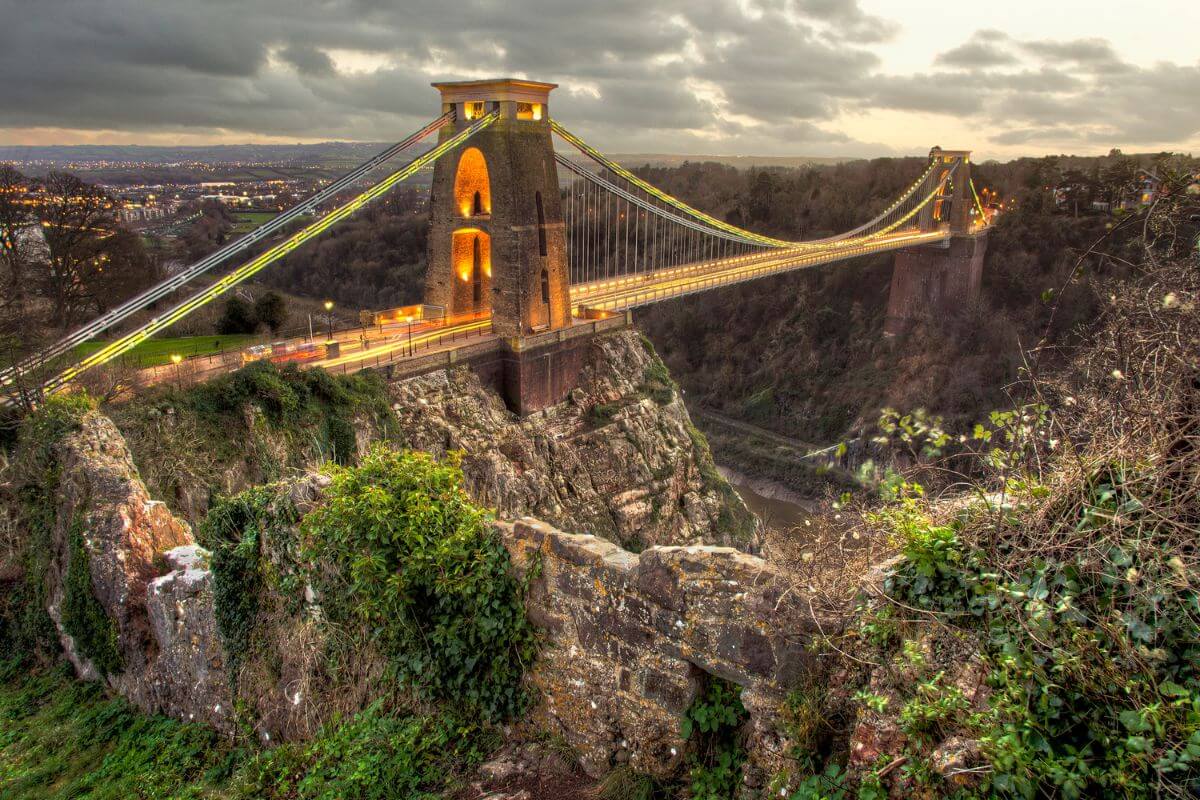 From first date ideas, to outdoor ideas for summer dates, to free date ideas, to nights out, and even a few weird, wacky and wonderful ideas, you won't be stuck for Bristol date ideas here.
This city is a fantastic place to be whether you're heading out on a first date with someone special, treating your SO for an anniversary, or just coming up with creative ideas for the future dates.
29 Best Date Ideas for Bristol
Whatever it is you're looking for, we've broken the best date ideas for Bristol down into categories to make it easy to find the perfect place…
First date ideas for Bristol (for nervous daters)
1. Swing at Playground Coffee & Bar
Let's start with a casual one. If you're looking for the most laid-back date night Bristol has to offer, a trip to Playground Coffee & Bar is the perfect mix of 'casual coffee date' meets quirky fun.
Sit on swings while you sip your coffee and get to know each other. No pressure, and no boredom when there's plenty of table games to spark those laughs and interesting conversations.
2. Laugh loud at a Bristol comedy night
Trying to figure out if you share the same sense of humour? Put your date under the microscope at a comedy night. Bristol has no shortage of great venues offering comedy events, and some of the ones you'll find the best events at include the Hen & Chicken Studio, Tobacco Factory Theatre, Redgrave Theatre and Bristol Old Vic Theatre. Check out their upcoming event listings.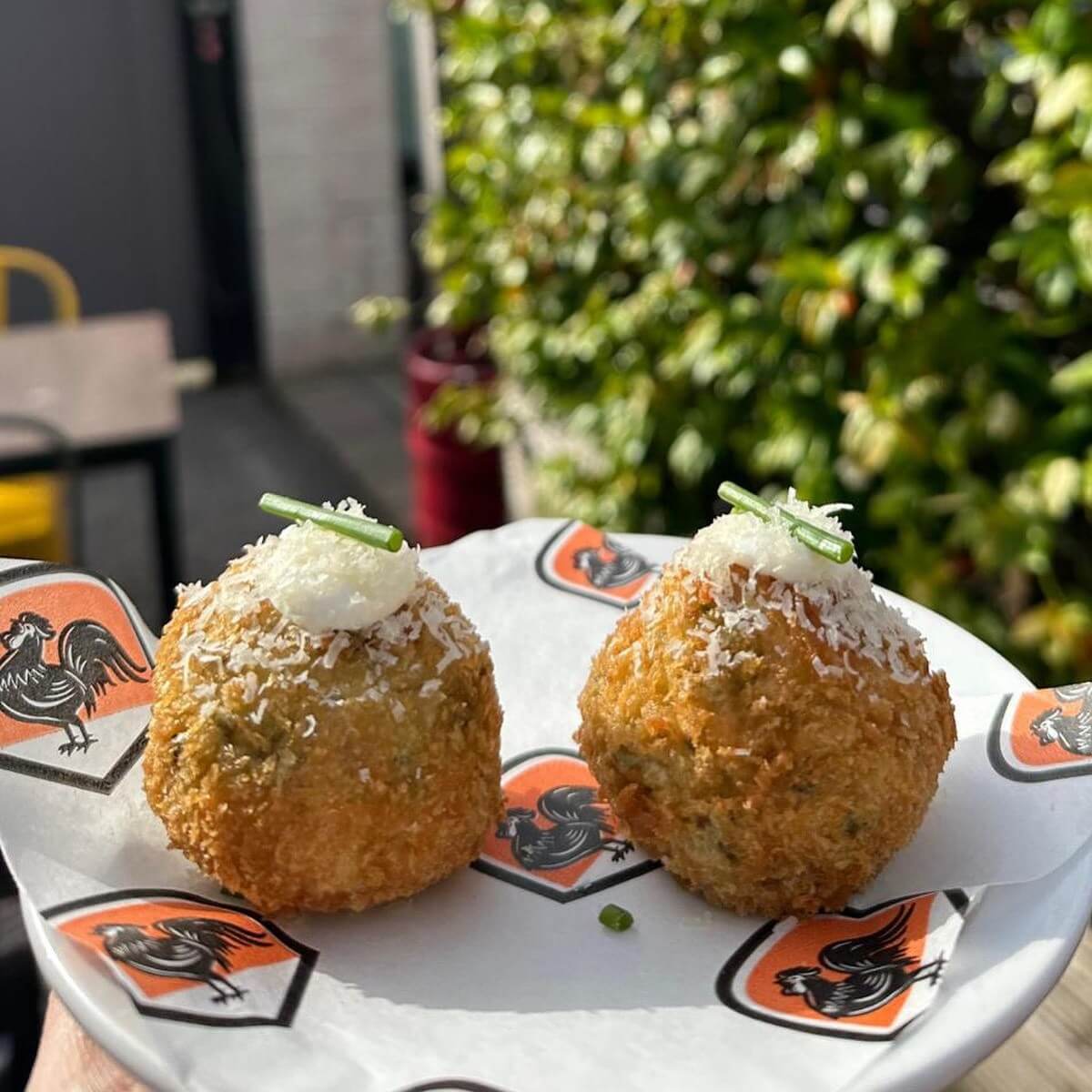 Saturday nights at the Hen & Chicken Studio are 'Stand Up For The Weekend' — one of the best things to do in Bristol for couples if you want to test the comedy waters!
LOOK AFTER YOURSELF: If you're dating online, be careful and always plan your date in a public place. Check out ExpressVPN's 10 signs a dating profile is fake to make sure you're actually meeting who you think you're meeting. Make sure at least one person knows where you're going!
3. Play at Chance & Counters Board Game Cafe
Sometimes the best ice breaker is a game, and Chance & Counters has all the board game fun you need on a first date in Bristol.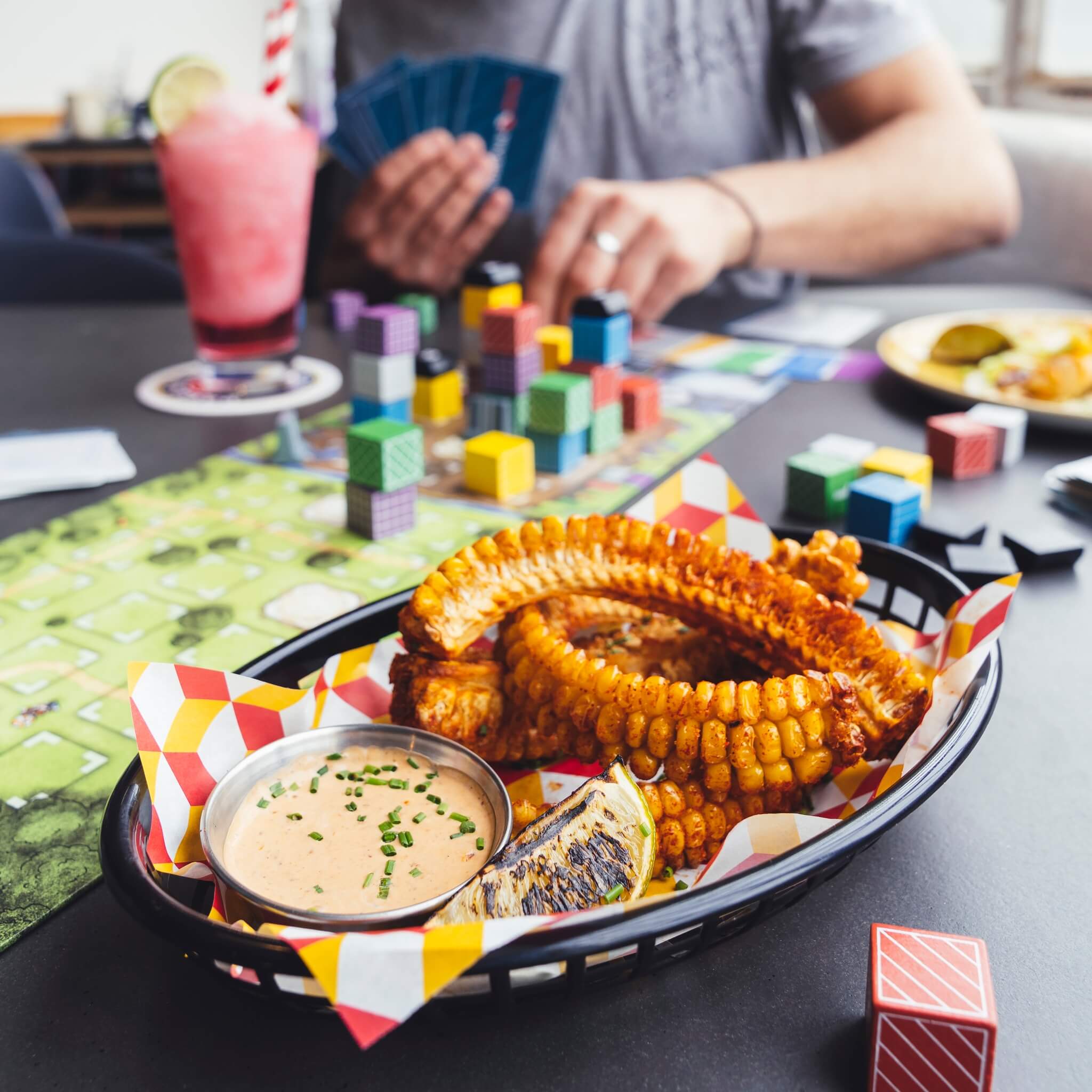 There are more than 850 games to choose from, and draught beer and cider to help you get better at the games! This is a great idea for a Bristol date to see if your crush has a competitive side.
4. Tour Myrtle Farm (and try the famous Thatcher's Cider)
If you're both connoisseurs of Bristol's most famous drink (cider), then a trip to the home of Thatcher's Cider, Myrtle Farm, could be a great place to get to know each other.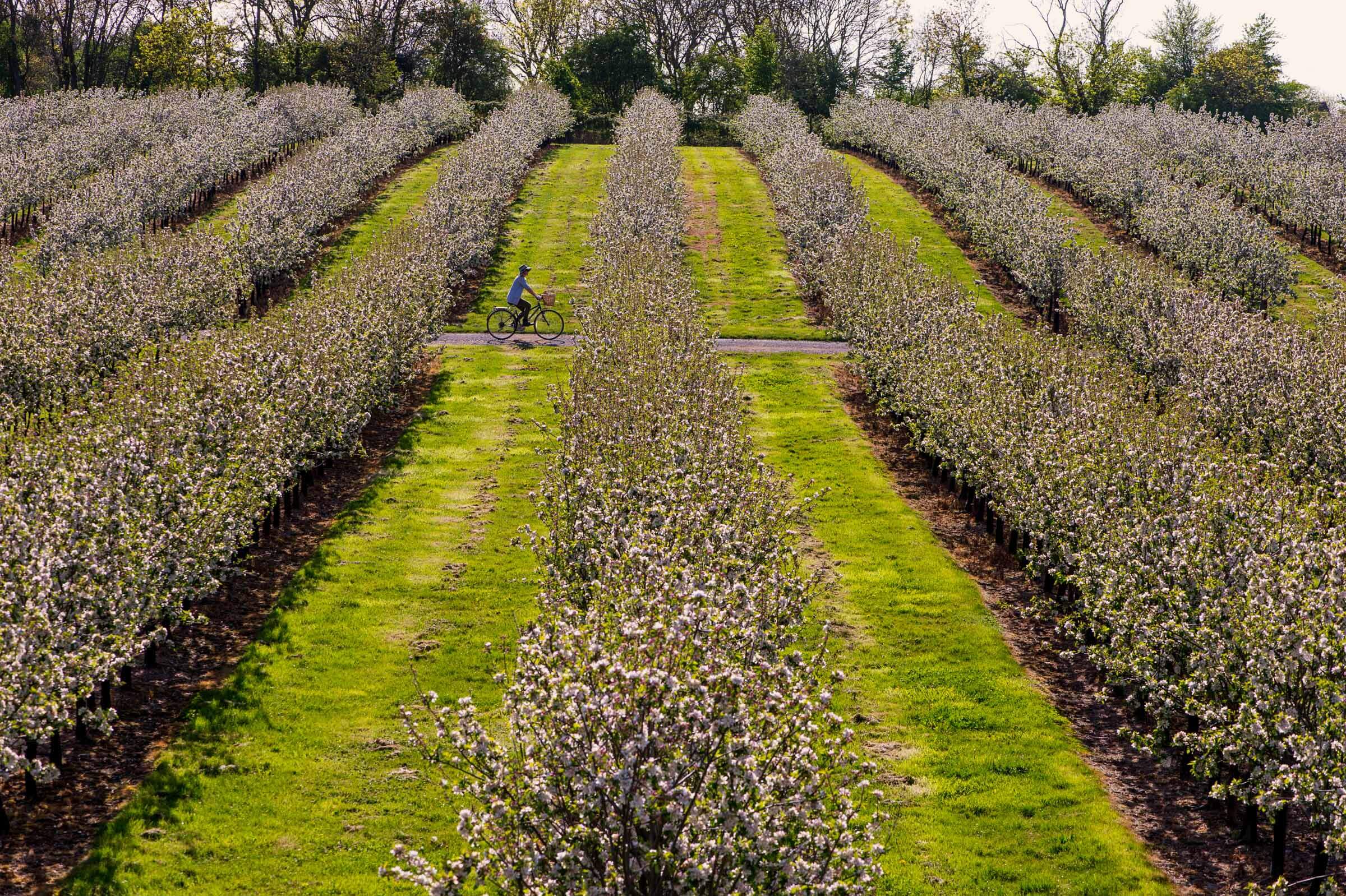 Take a guided tour to learn how they make their famous Somerset cider, visit the Farm Shop, and walk around this beautiful farm to take your small talk to the next level.
If cider isn't your thing, Bristol and Bath Rum Distillery is also in the heart of Bristol — another great place to check out!
The best date night restaurants Bristol has to offer
5. Look out over the Lido
Lido has to be one of the best options if you're looking for that perfect date night atmosphere in the city. The food is delicious, the vibe is relaxed, and the view over the pool from the floor-to-ceiling windows is just perfect.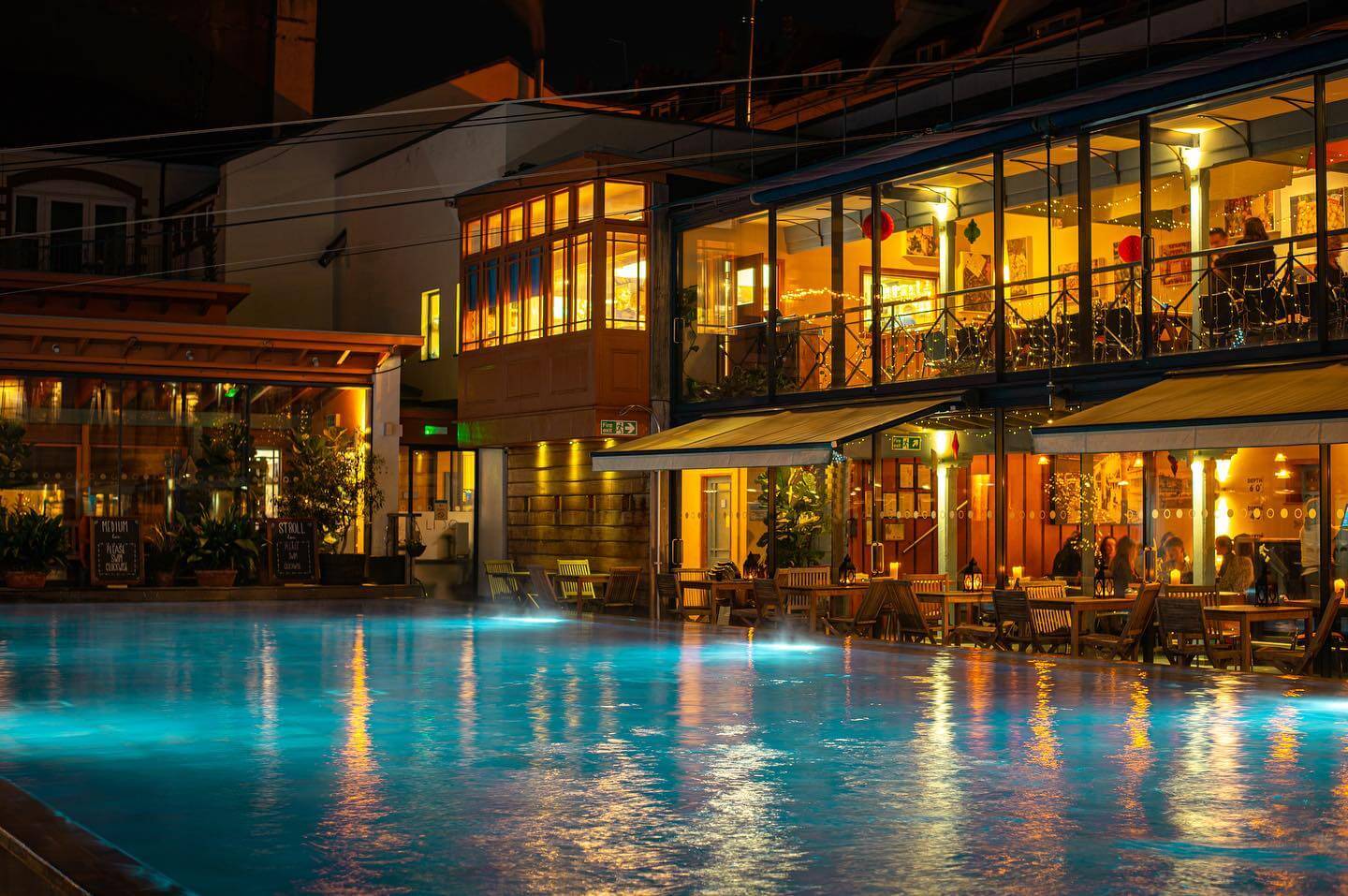 This award-winning restaurant is certainly one of the best date ideas for Bristol, and offers an added dash of holiday atmosphere thanks to the nighttime pool views.
6. Dine at the Square Club
If you're taking a foodie out on a date in Bristol, they're sure to love this one. The Square Club is actually a private hire venue and member's club, but their award-winning restaurant and bar is bookable for date night without a membership, and their menu is all about using locally sourced, seasonal ingredients.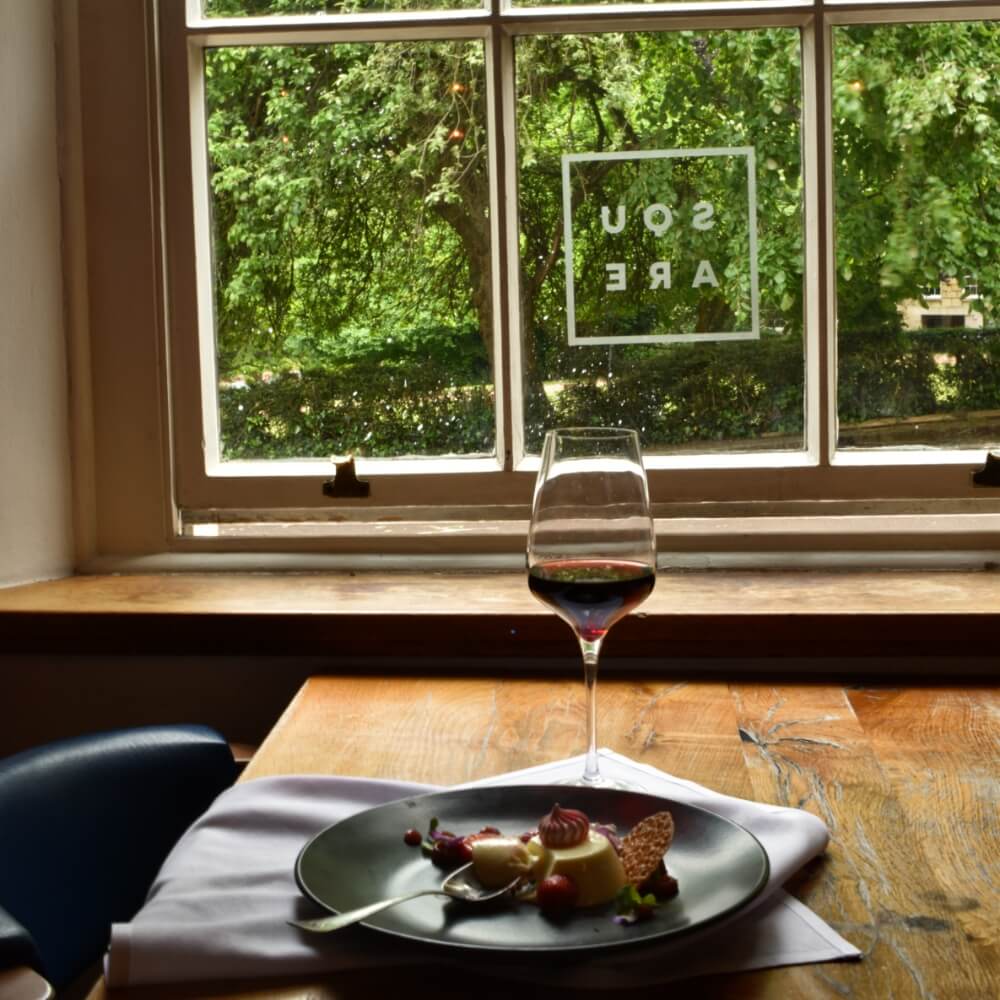 If it's summertime, the outdoor terrace is a perfect date spot, but The Square Club is a great time all year round with plenty of events to entertain you after dinner.
7. Visit the secret cocktail bar at Mugshot
A steakhouse that offers pizzas and cocktails?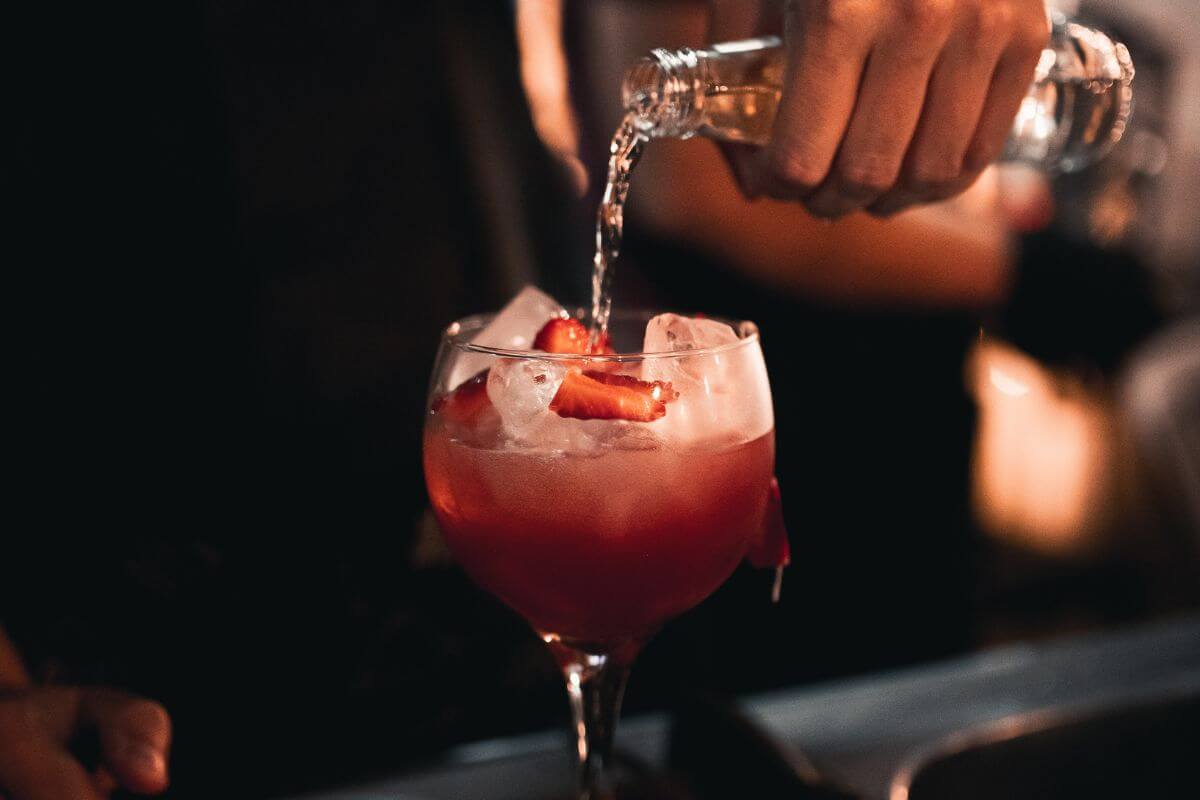 What else could you need for a great date night in Bristol. Mugshot comes highly rated with delicious food, veggie and gluten free options, and a romantic atmosphere for whatever date you're planning. There's also The Library, an exclusive, secret cocktail lounge for drinks after, or if you're visiting in the daytime it's a vintage afternoon tea parlour.
Indoor date ideas for Bristol (for when the weather's not playing cupid…)
8. Hit the bullseye at Flight Club
For fun activities that will get you laughing and chatting on your date, your first stop could be Flight Club Bristol. This interactive darts tournament (for two, or however many in your party) is a laugh a minute with game options to either bring out your competitive side, or just relax and have fun.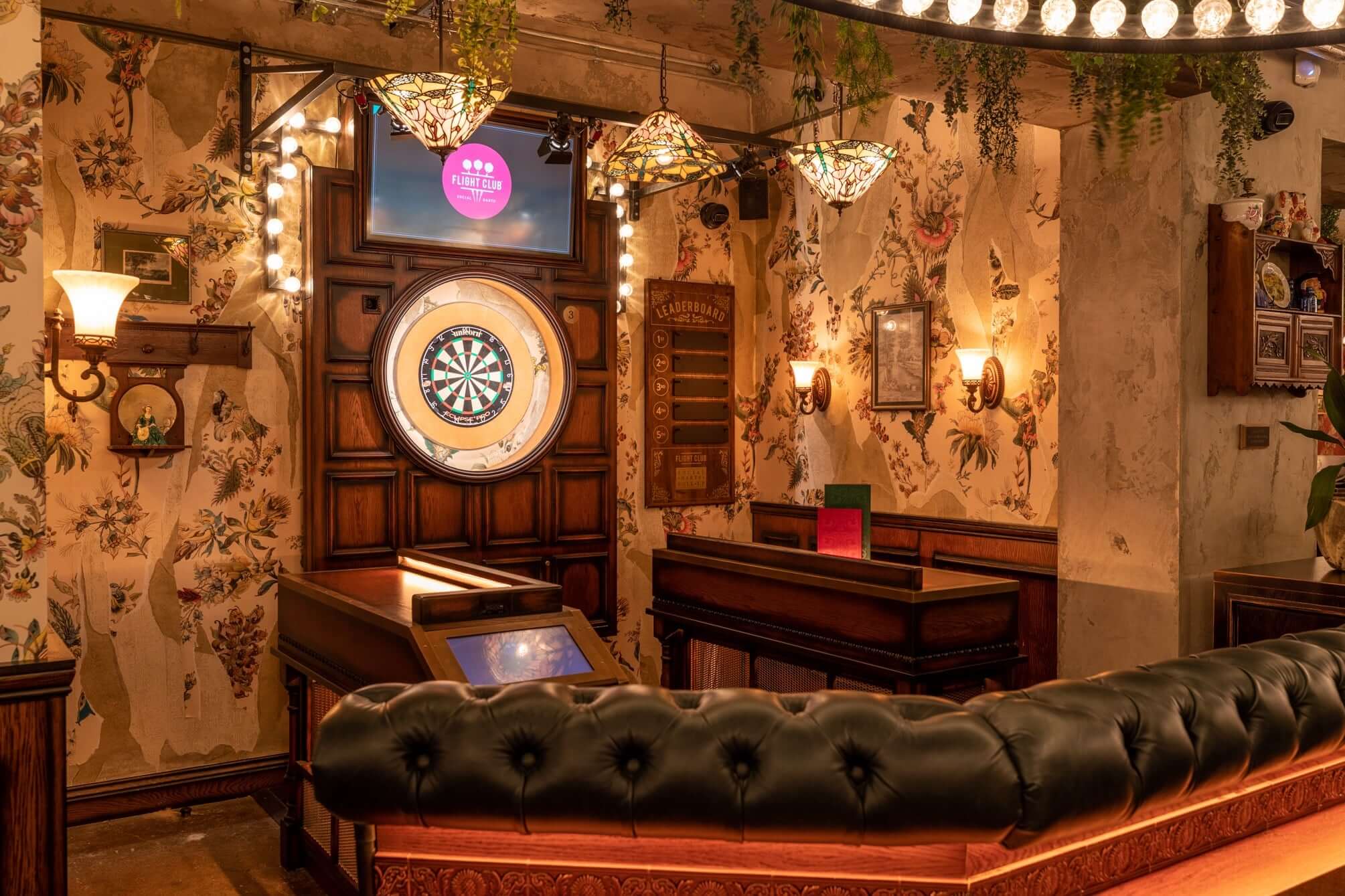 You'll get your own individual booth for privacy at Flight Club. The decor is super quirky and they have excellent cocktails so you can stay at that bar and chat long after the games are over.
9. Throw axes at Whistle Punks
Whistle Punks Bristol is probably the only place in the city where wielding an axe can impress a date! This is competitive axe throwing, which may not sound like your cup of tea but we promise you won't realise how much you love axe throwing until you've tried it!
You'll have an instructor to help out and ensure safety (no shenanigans with the axes!), and get the chance to battle it out with your date and others in your group to see who throws the best axe. This is one of the best Bristol date ideas around!
10. Knock over pins at The Lanes
Everybody loves bowling!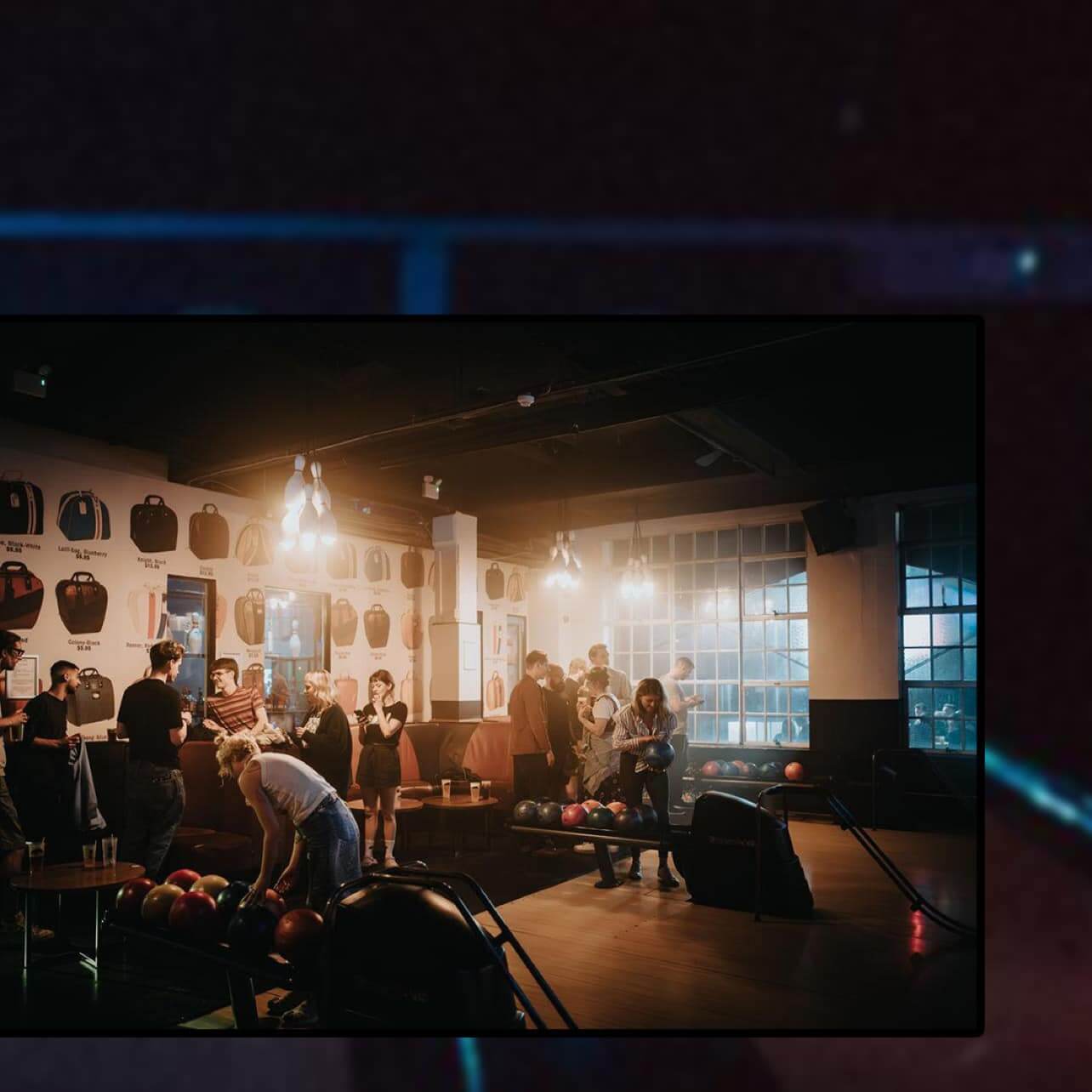 It never fails as a fun date idea, and The Lanes is one of the best date ideas for Bristol bowling fans. They also have live events, karaoke, pool and more to entertain you after the game has ended, and you can grab some Ray's Pizza while you knock down those pins. Strike!
11. Go climbing in an old church
The Church is one of Bristol's most unique things to do, and a perfect activity for a date if you want to impress. It's a climbing centre built inside an old fifteenth-century church, St Werburgh's.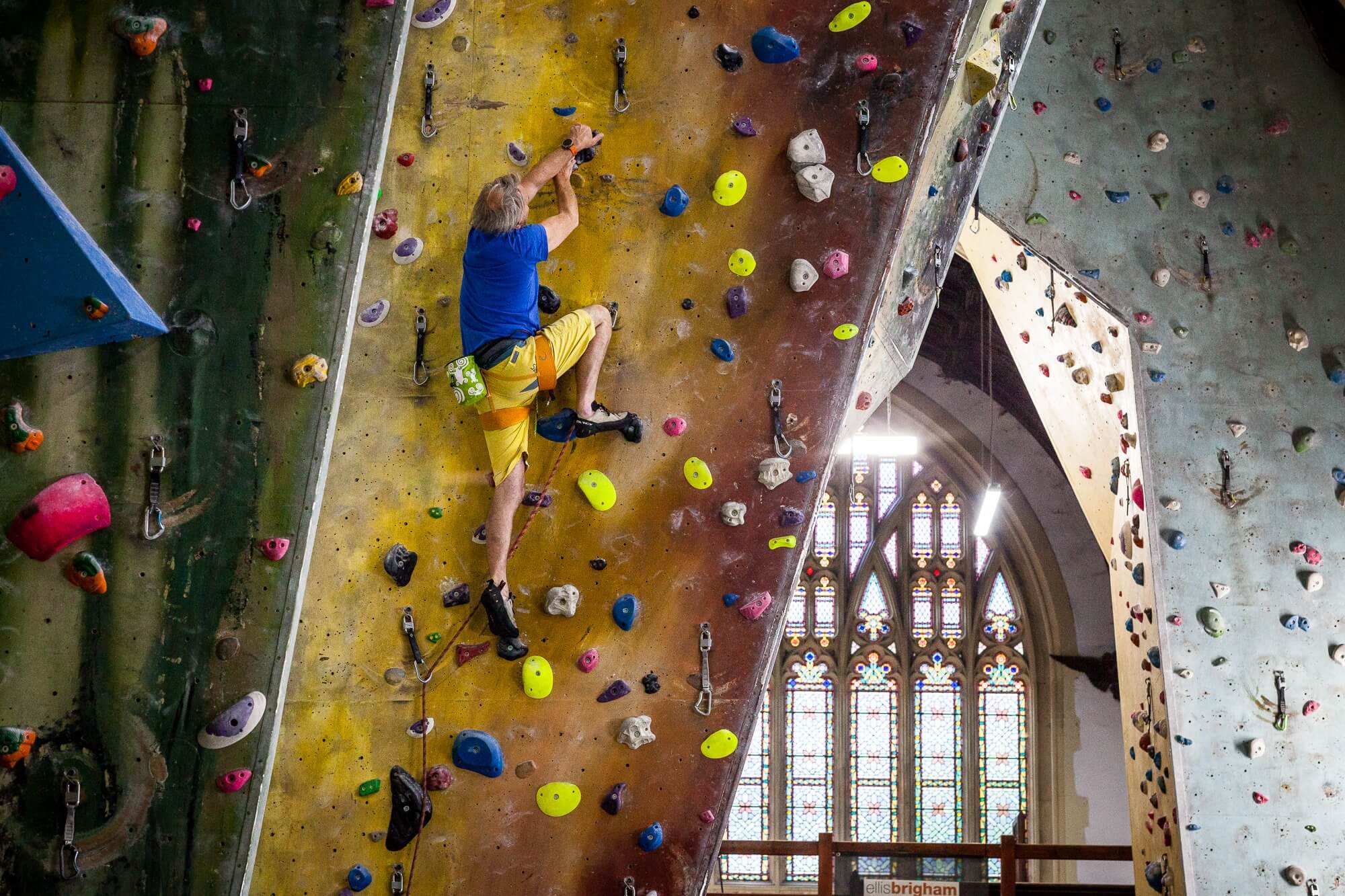 The Church offers lots of shapes and angles to climb reaching up to 12m high, and a small bouldering area offering routes for climbers of all abilities. The mezzanine cafe has coffee, sandwiches, cakes and local beers so you can share a bite and a drink after you climb.
12. Relax on a spa date
A spa date is a great way to celebrate an anniversary or treat someone who could use some extra relaxation in their life. If you're looking for a place to swim, steam and spa, Bristol's luxury HarSPA (located in former bank vaults!) is a tranquil underground oasis of calm.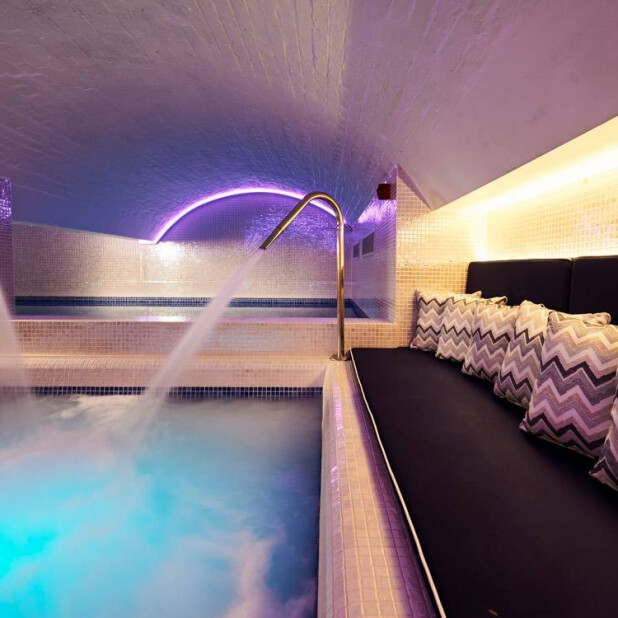 Whether you're just popping in for the relaxation room or booking treatments, there's an option to suit every kind of Bristol date.
Outdoor date ideas for Bristol (for summer lovin')
13. Swim at Bristol Lido
The Lido is a perfect spot for a summer date, offering a great chance to show off your swimming skills to impress your date!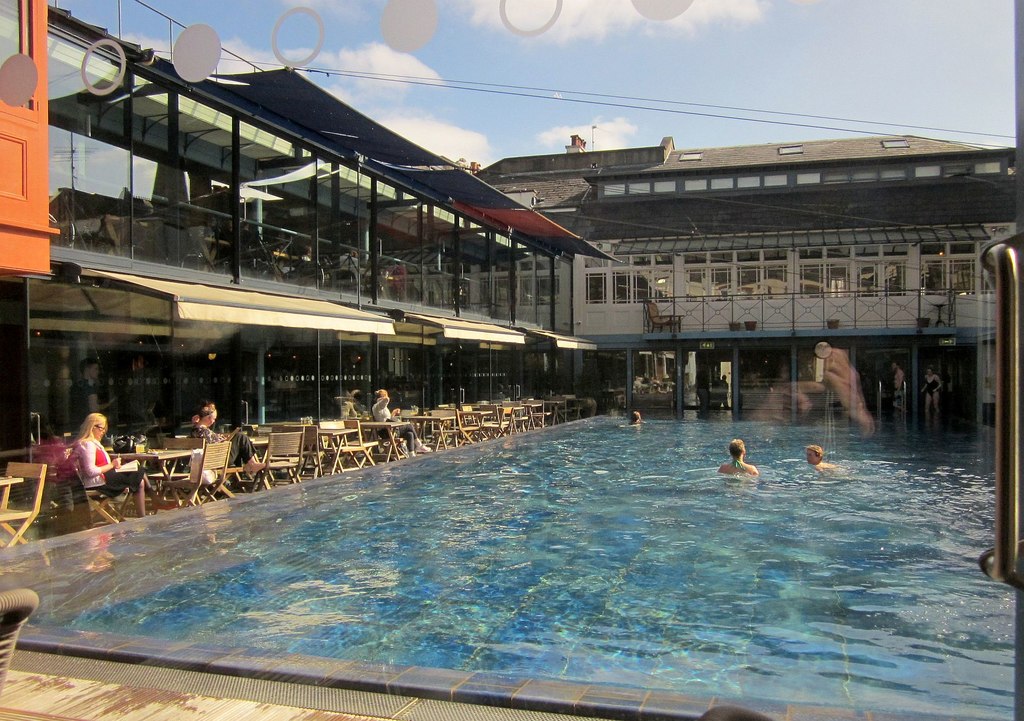 On a sunny day this is a lovely day out, but if you want to check out other places to back stroke your way to a second date, Portishead Open Air Pool is another great spot that you can follow up with a walk on Portishead Beach.
14. Surf at The Wave
If you're looking for unusual dates in Bristol, The Wave really is quite a magnificent place to take a surf-loving date!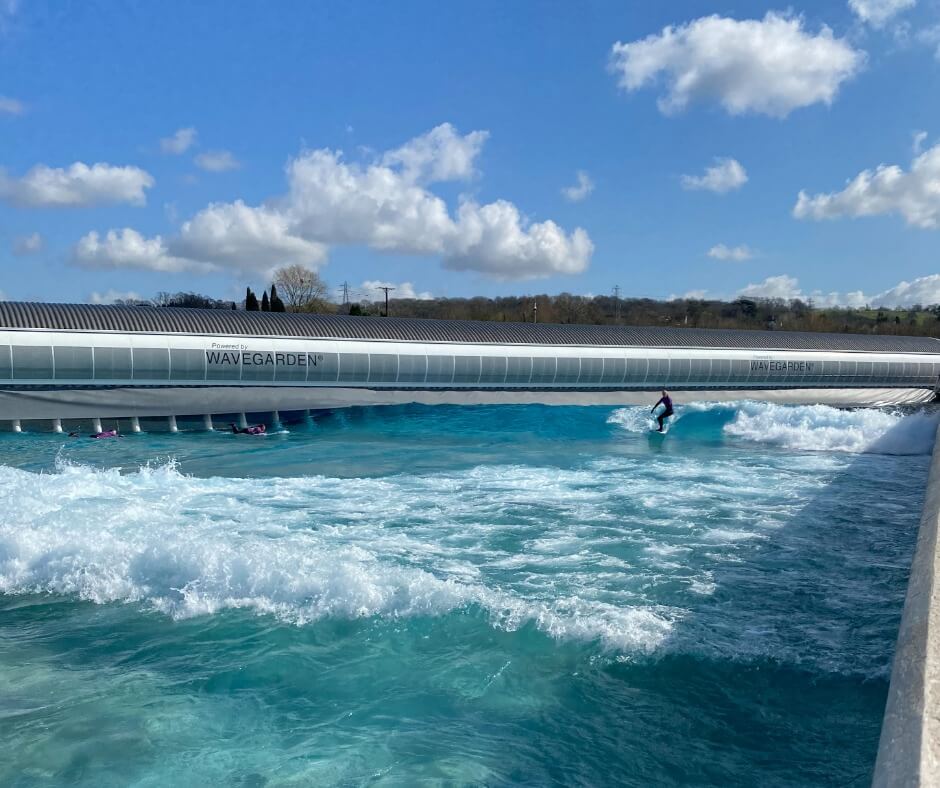 Turns out you don't need to brave the open ocean to practice your surf skills, because The Wave offers an open-air, enclosed surfing experience that's great if you're looking for more adventurous dates in Bristol. Pull on that wetsuit and hit the waves!
15. Walk across Clifton Suspension Bridge
Clifton Suspension Bridge is a fixture of the Bristol city skyline, and offers a lovely walk for an outdoor date. Grab a coffee from nearby Chapter & Holmes Coffee Co. and take a stroll across the bridge to take in the scenery.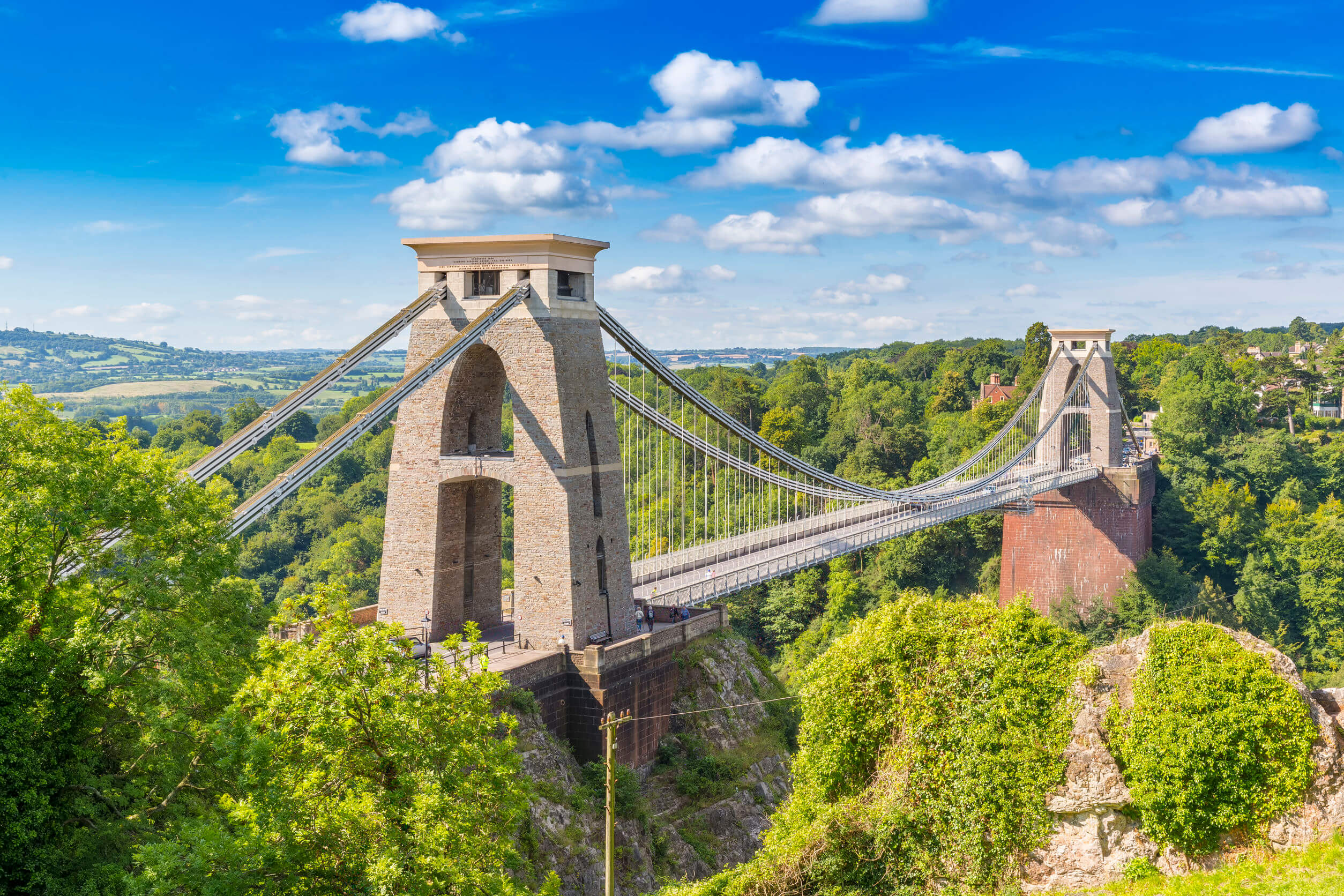 Afterwards, you can head to Clifton Observatory where you can grab a drink at the rooftop bar — a real treat with some gorgeous views! This is one of the best date ideas for Bristol if you want to celebrate this famous Bristol landmark.
16. Go stand-up paddleboarding on the Avon
The River Avon runs right through Bristol, providing great scenery and — if you're a water baby— great opportunities for stand-up paddleboarding. This is always a fun activity, and with the likes of SUP Bristol allowing you to either hire your own SUP equipment or take lessons and courses with them, you'll find the right level of guidance for you.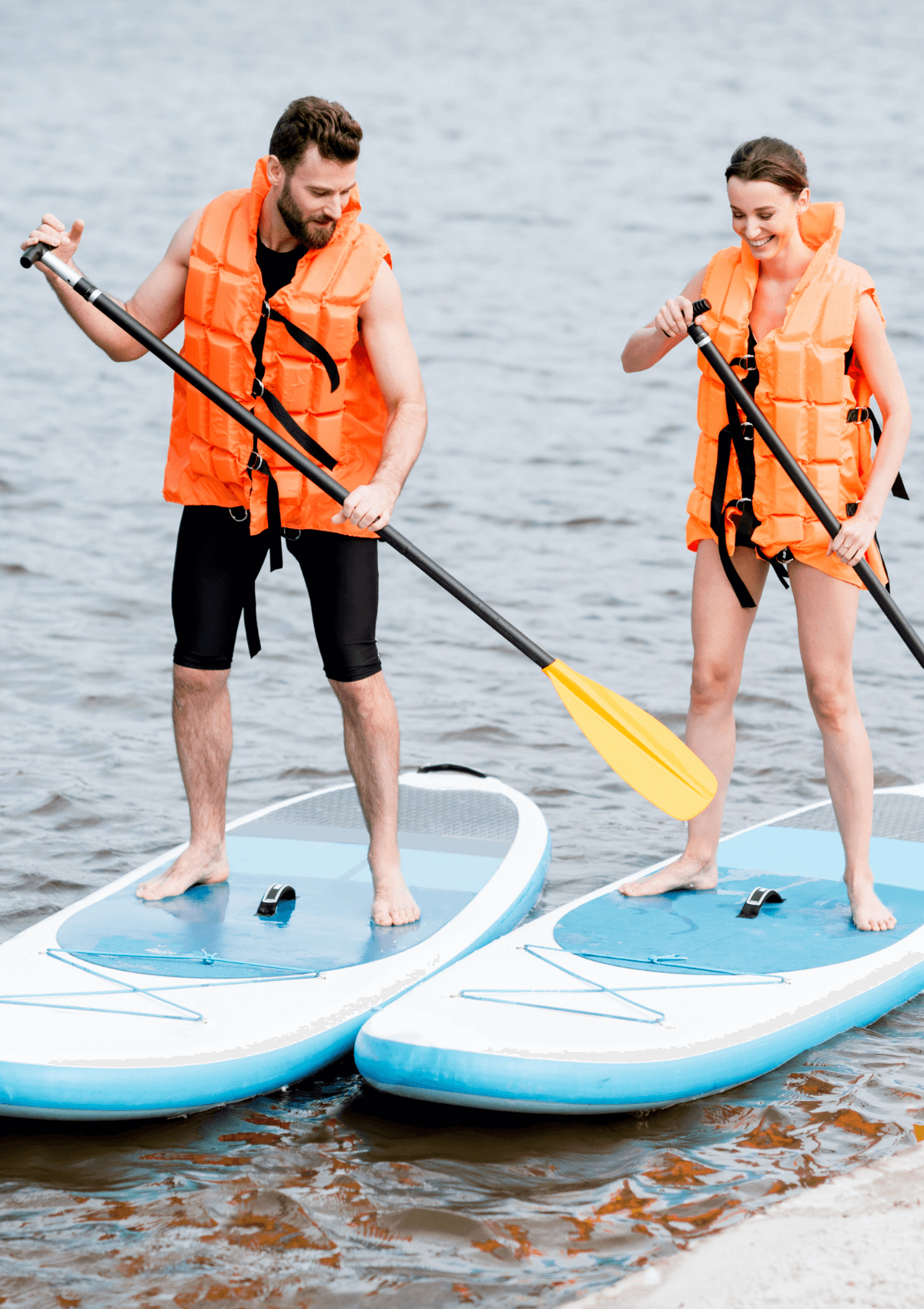 Big fan of stand up paddleboarding? Here are the 7 best spots for paddleboarding in Somerset (as chosen by a local), and if you want to go further afield, here are the 11 best places to go paddleboarding in England.
17. Tour Bristol on a tandem bike
Looking for fun things to do in Bristol for couples? You can hire a tandem bike in Bristol for either a guided tour of the city or to explore on your own. Either way, it's a quirky activity that's sure to start with a few laughs until you get into your stride.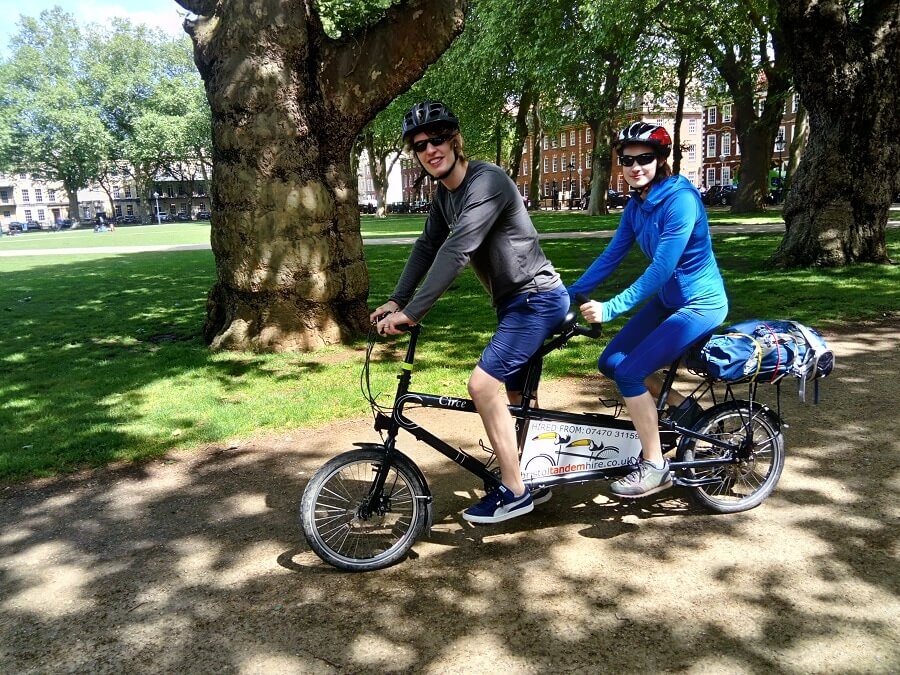 Pack a backpack with some snacks and cycle in sync until you reach a nice spot to stop for lunch. Bristol is a great city for cycling so you can explore a lot of it by bike.
Free date ideas for Bristol (for cheap and cheerful dates)
18. Picnic in Brandon Hill Park
You can't beat a nice picnic in the park on a warm day, and Bristol has a number of great places to sit out. One of the best has to be Brandon Hill, where you can do some light hiking, lounge on the grassy areas, and enjoy excellent views of Cabot Tower, one of Bristol's must-see landmarks.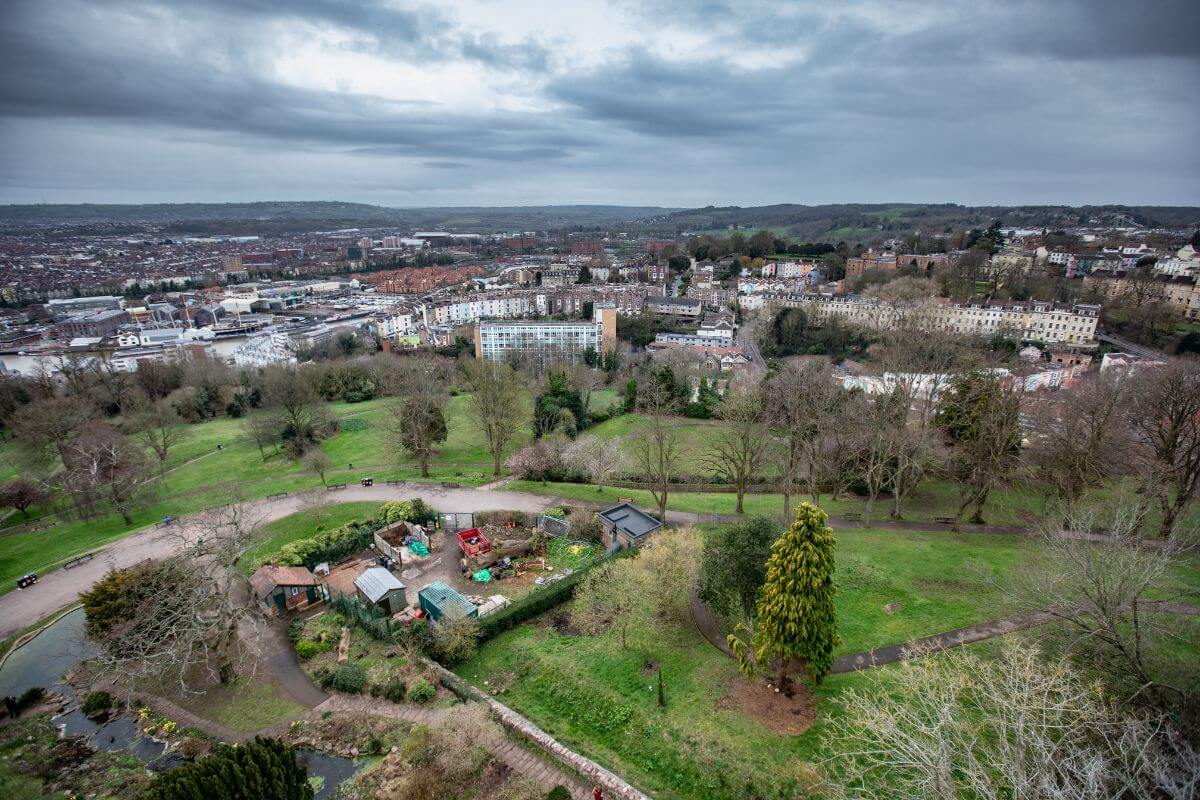 Take a blanket and some picnic-y snacks, and you've got yourself a brilliant date activity. This is one of the best date ideas for Bristol thanks to the abundance of green spaces around the city.
19. Walk along the harbourside
Another naturally beautiful area in Bristol is of course the harbourside. This is one of the best date ideas Bristol has to offer. Historically, this area was a bustling dock filled with sailors and merchants trading goods. Today, it's full of great restaurants, bars and hotels, with plenty of shops for a bit of retail therapy.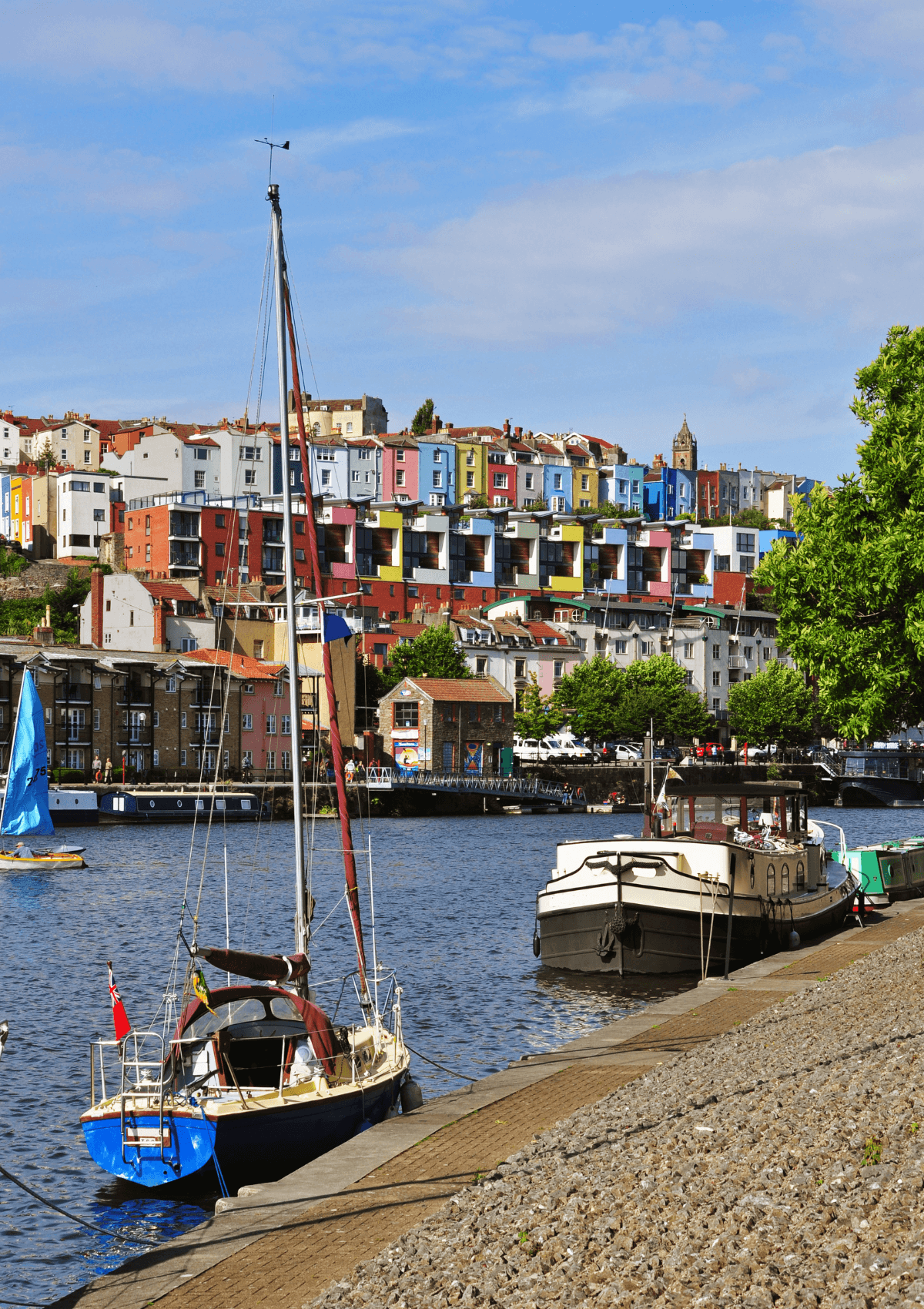 Even if you don't fancy spending any money there, it's a lovely area to just walk around in, explore, and spot the many different boats in the harbour. Good idea for a walk-and-talk date.
20. Visit Bristol Museum and Art Gallery
One of the major museums in Bristol is the Bristol Museum and Art Gallery which offers free entry — a brilliant date idea to spark some interesting conversations.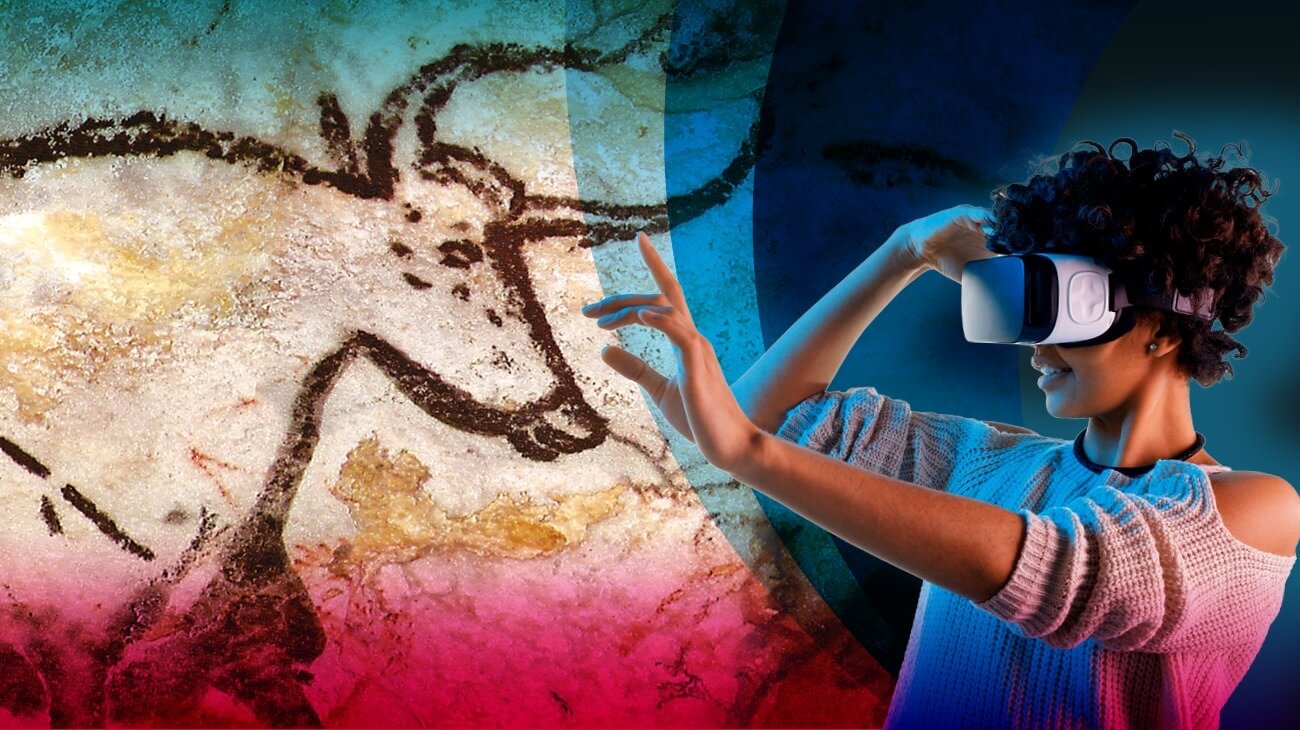 With 19 galleries covering 3 floors, you could spend hours here if you wanted to. Check out the Egyptian mummies, 'Alfred' the Gorilla, the Romany wagon, and of course, the dinosaurs.
21. Do a self-guided Banksy walking tour
Bristol is famous for many things, but one of the most famous is definitely the fact that world-renowned street artist Banksy came from this city. You'll find many of the artist's early works around, all free to view.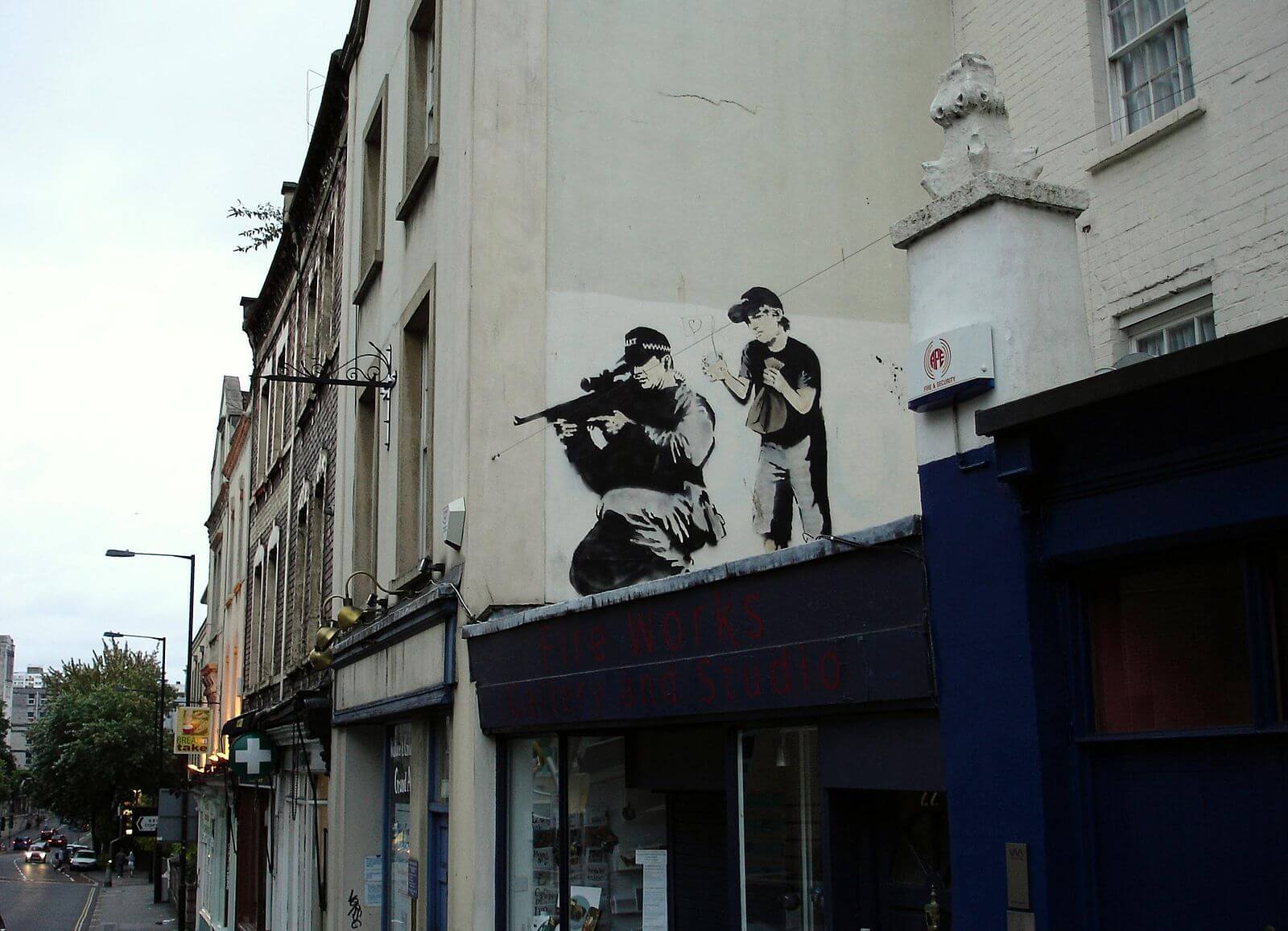 This makes for one of the best date ideas for Bristol, and you can either do a self-guided tour by downloading the Banksy Trail app, or book one of the organised tours to learn more as you explore. Banksy aside, there's lots more street art in Bristol so you won't be short of things to see.
22. Meet the animals at Windmill Hill City Farm
If the way to your date's heart is animals, then Windmill Hill City Farm is a great spot. It's a working farm where you can say hello to goats, pigs, sheep, chickens and various pets.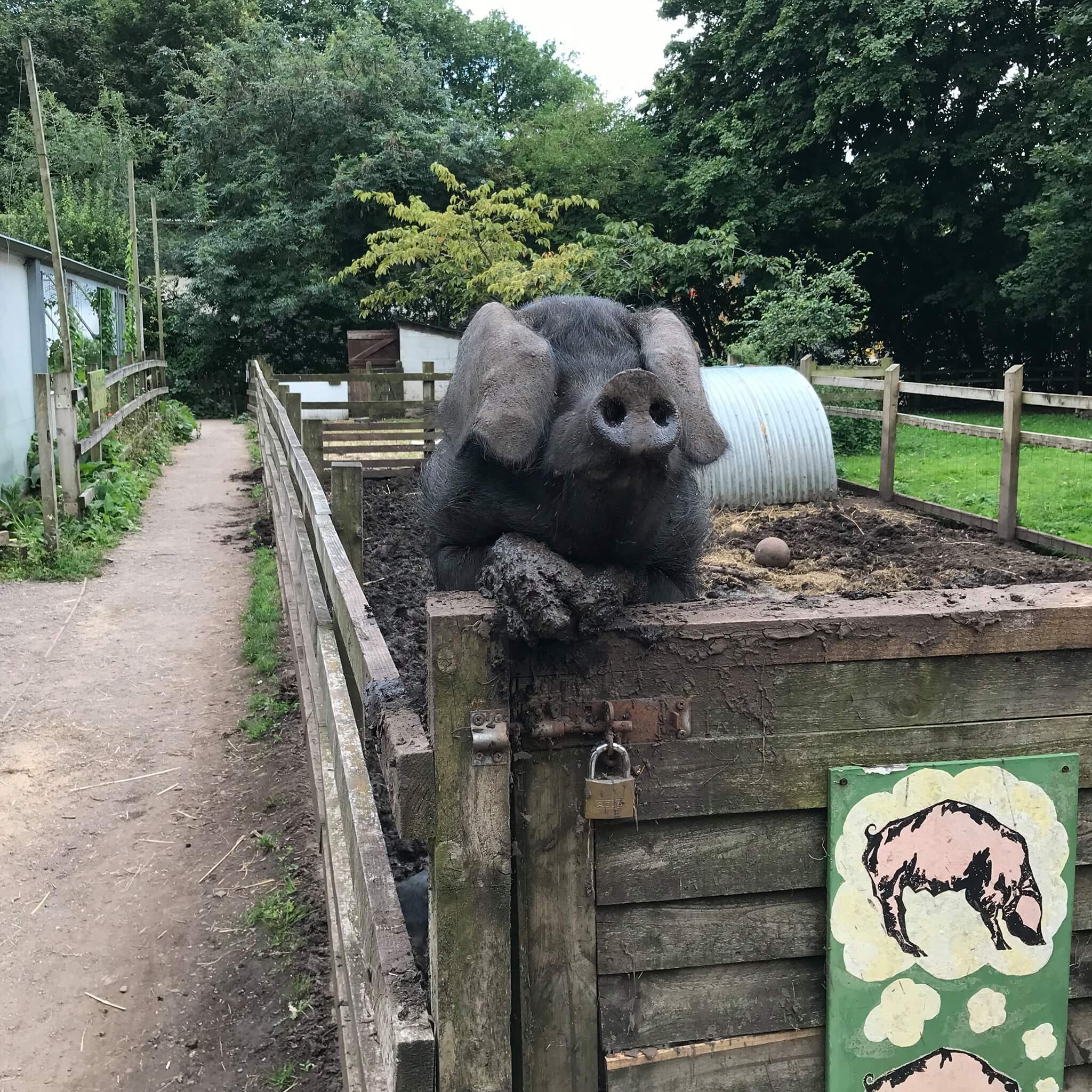 There are also the beautifully maintained community gardens to stroll around, so you can definitely spend a few hours on the farm getting to know the plants, animals, and of course, each other!
Night time date ideas for Bristol (for evenings in the city)
23. Watch a movie at a cool Bristol cinema
If you're looking for night activities in Bristol, there are a few small cinemas offering a unique movie-watching experience that you won't get at the big chains. Check out The Cube for a cinema with a difference. In their own words they "work hard at presenting music, cabaret, discussions, amateur film-makers nights, children's events, performance art, comedy, film and other events that can't easily be categorized."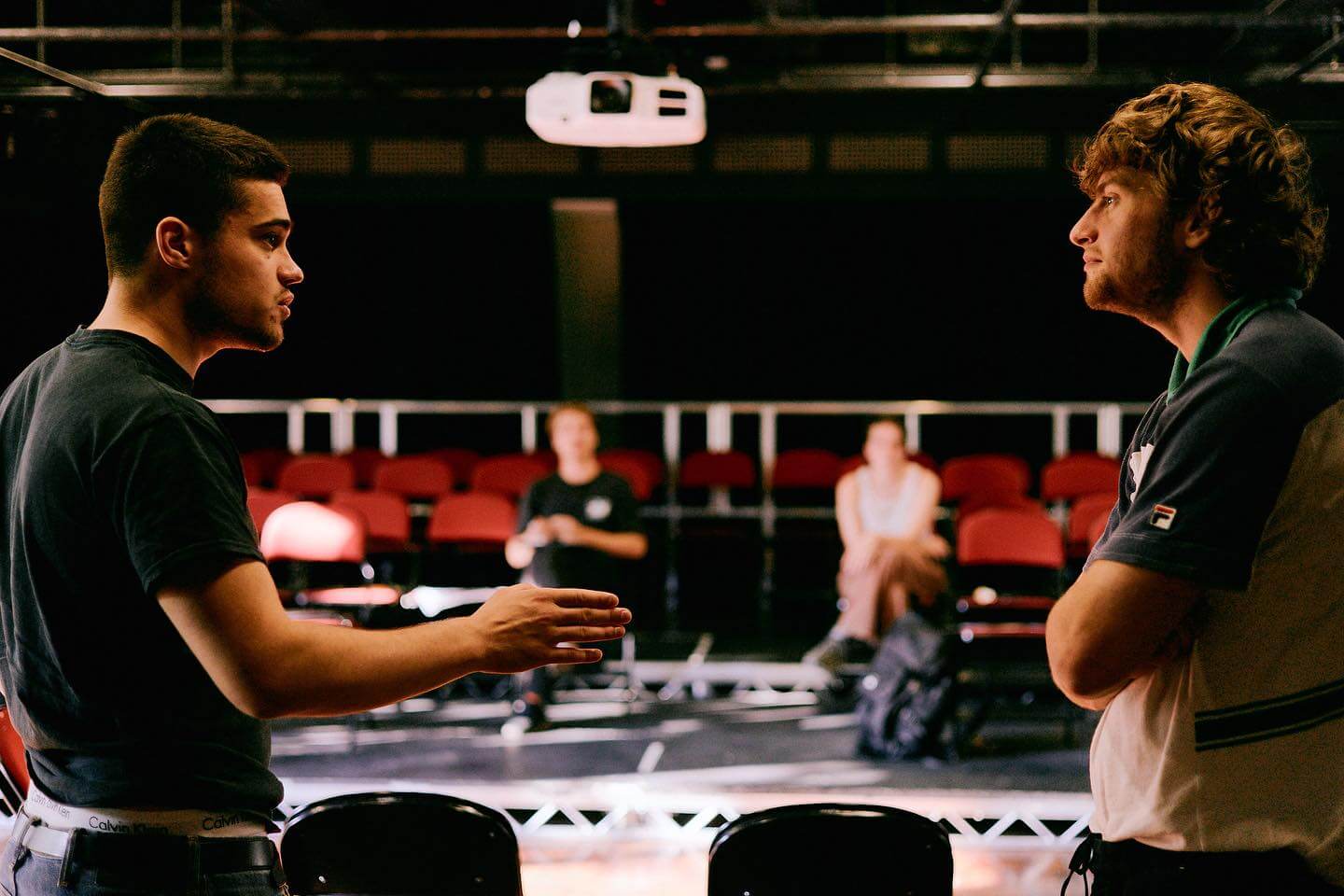 So you won't be watching the new Marvel movie there, but you're sure to get a unique night that will prompt great conversations between you and your date. For other great cinema experiences that are a little more mainstream, you can try Watershed or the Everyman.
24. Have a drink at a magic bar
Smoke & Mirrors Theatre Bar is, from the outside, just another city-centre pub. Beers, ales, ciders and stone-baked pizzas mean it's a good night. But add to that the close-up magic shows, comedy, burlesque performances and live music in their speakeasy-style theatre and it becomes a truly great night and a brilliant date activity.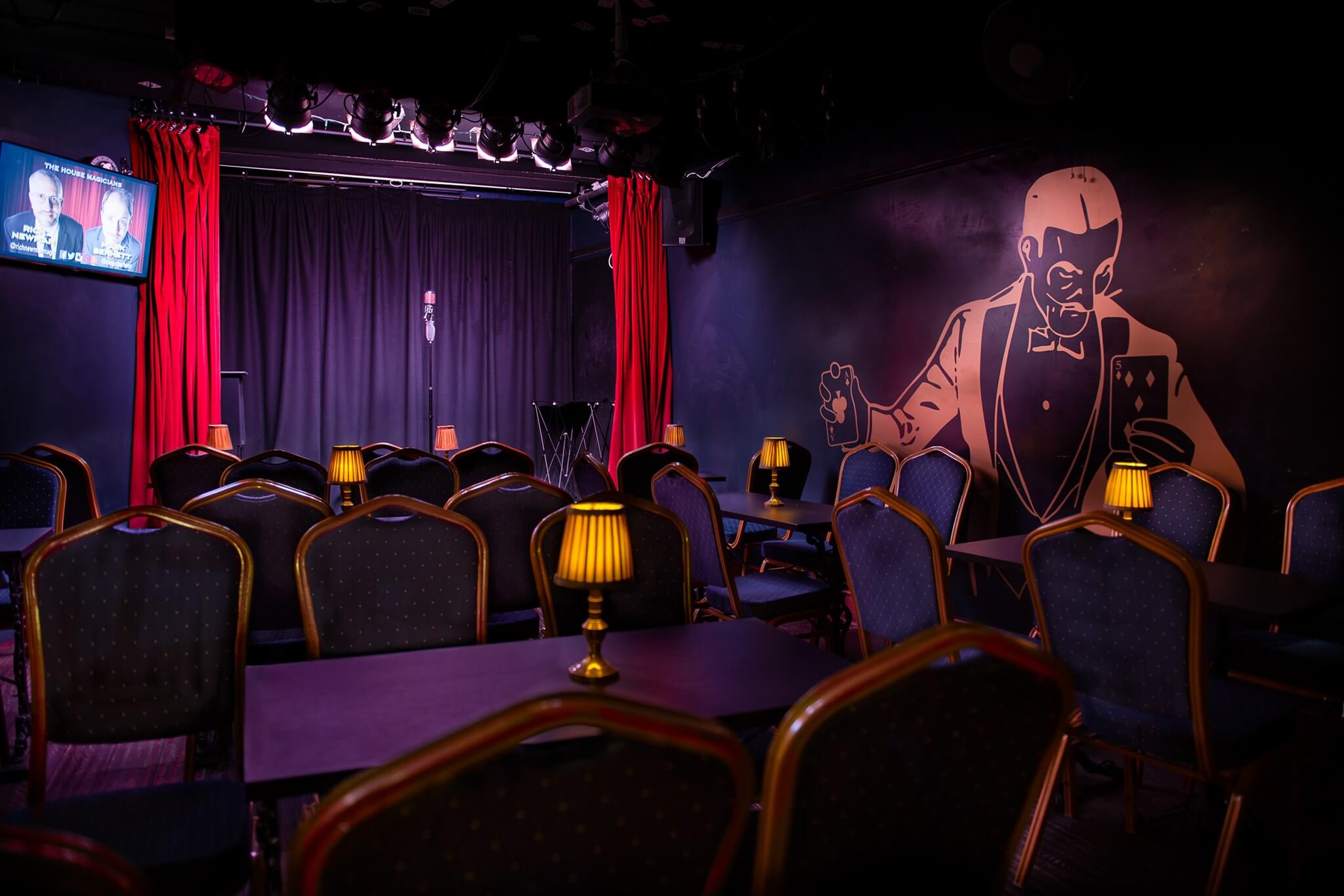 Whether or not you THINK you like magic shows, you're guaranteed to find something you enjoy here, and maybe even leave asking "how did he do that?!"
25. See a show at Bristol Hippodrome
Bristol Hippodrome is your go-to destination if you want to see a musical in the city. With one of the biggest theatre stages in Britain, the Hippodrome is where all the great touring musical productions come to share their magic with Bristol, and as a result it's become known as 'Bristol's West End Theatre'.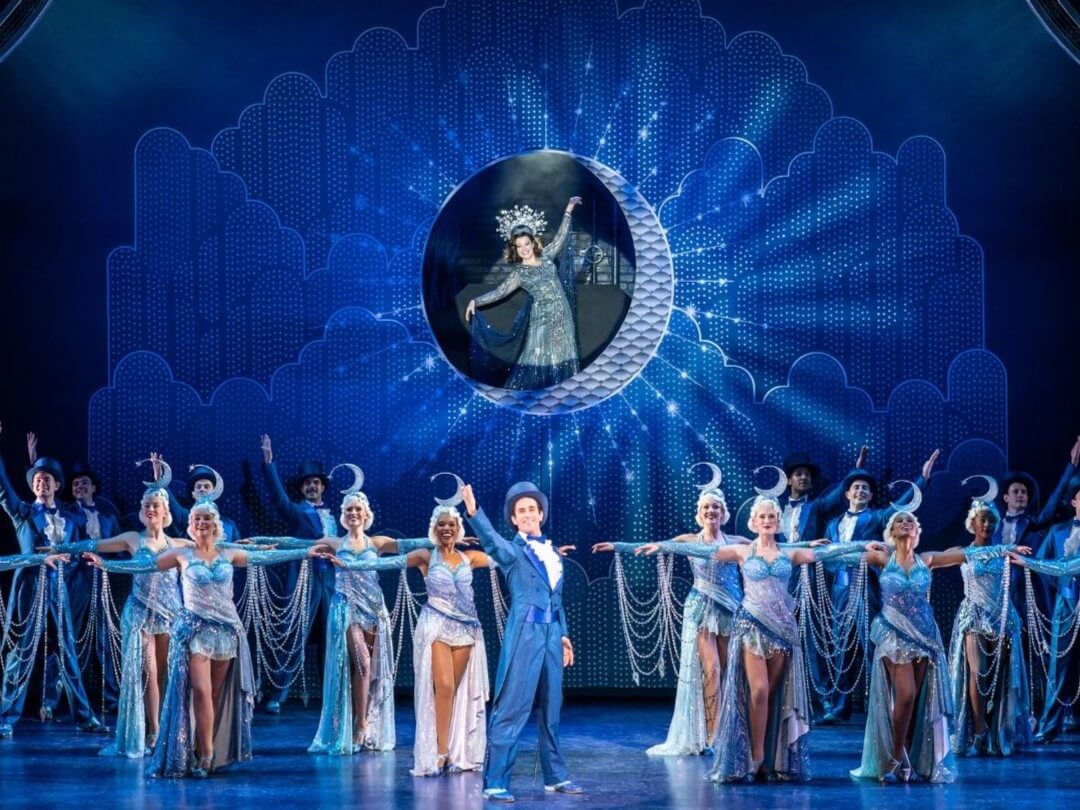 Take a look at what's on, and if your date loves a musical then this could be a great place to book. One of the best date ideas Bristol has for the budding thespian.
Unique date ideas for Bristol (for the couple who've done everything)
26. Stargaze together at Bristol Planetarium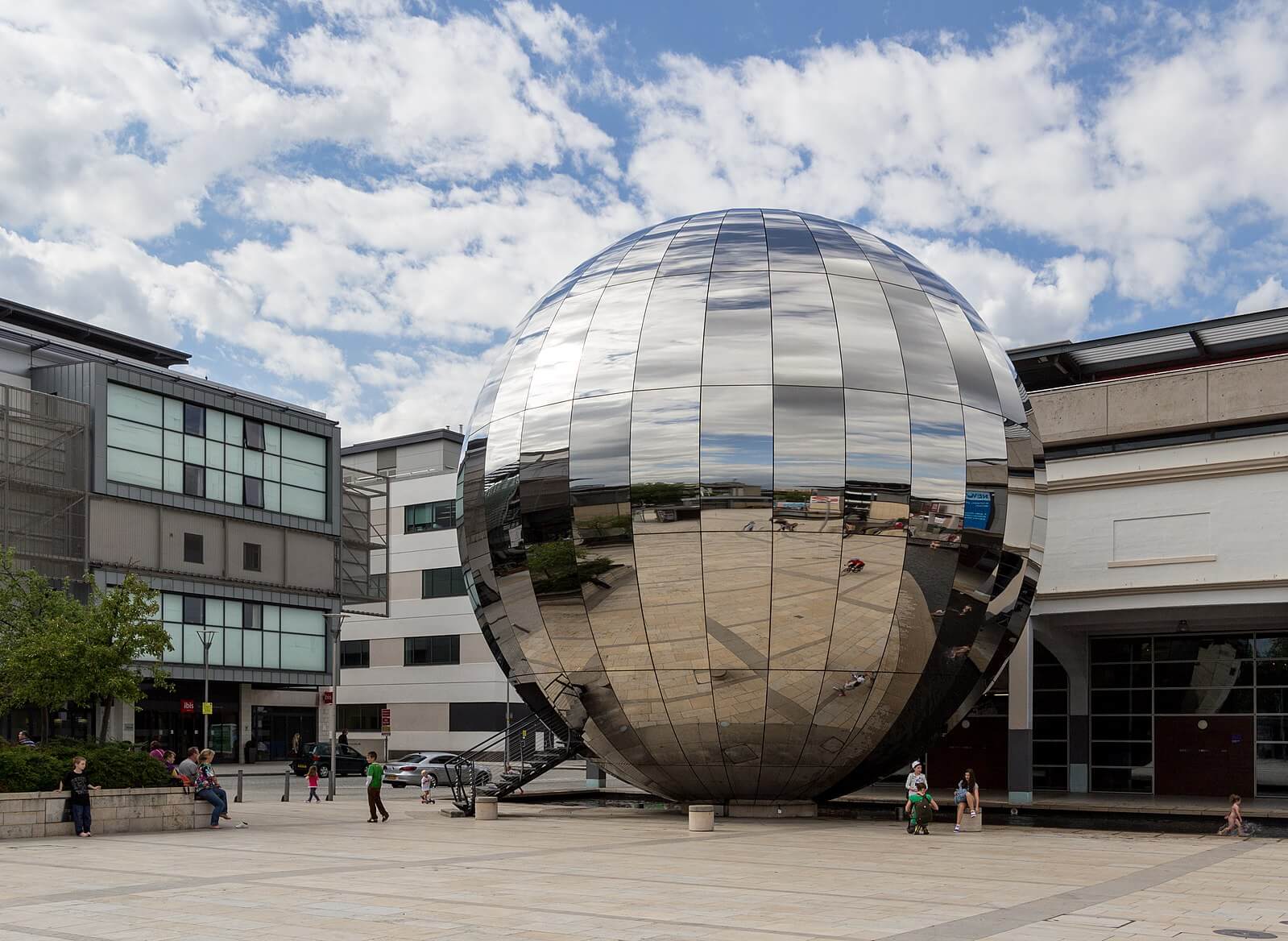 There are plenty of unusual date ideas in Bristol, and one you might not have thought of is Bristol Planetarium. If you're a Friends fan, think Ross and Rachel vibes. The Planetarium is hands-down one of the best date ideas for Bristol where you can take in the stars in their 3D digital planetarium, learn more about space, and be curious about the universe together.
27. Sleep in a 'Retro Rocket' above the city
If you're looking for an overnight date with a twist, Brooks Guesthouse offers their Retro Rockets — 16-20ft metal caravans situated on the roof of the guesthouse, each with a cosy vibe and amazing views over the city.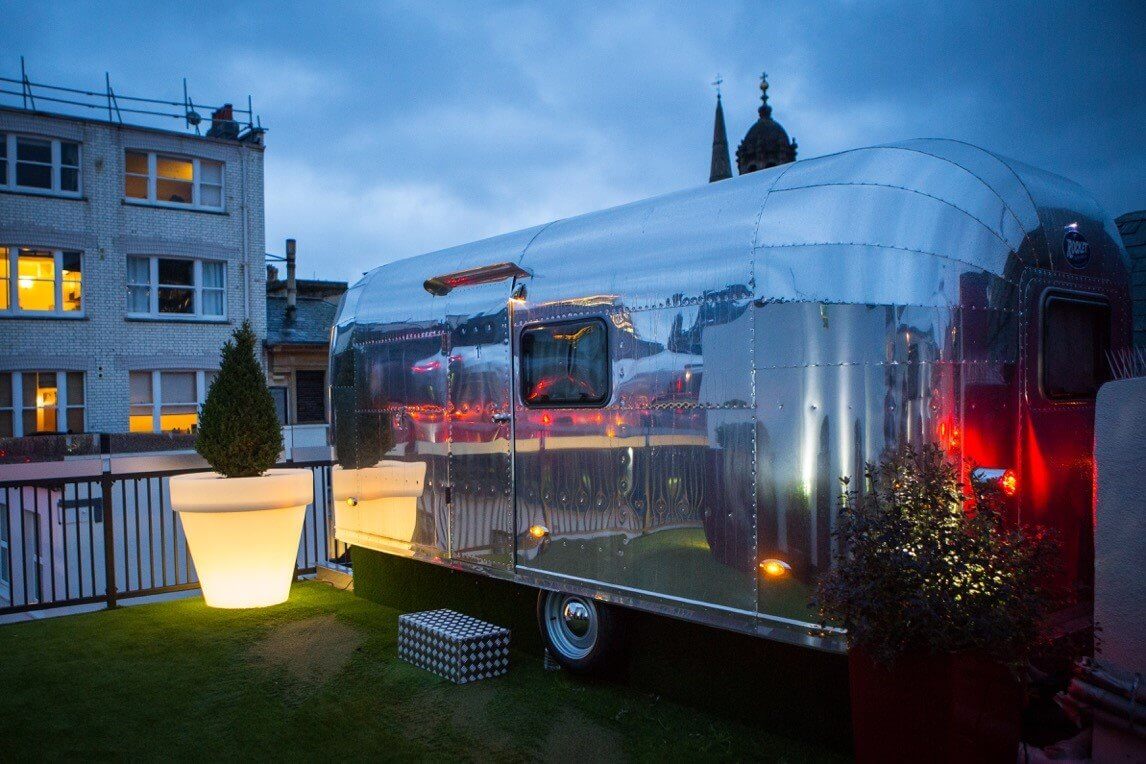 They're compact but brilliant fun if you want to book a getaway together without leaving Bristol, and offer a tranquil atmosphere high above all the noise of the city below. Definitely a great spot for a date!
28. Dine… in the dark?
Whether or not you have heard of 'Dine in the Dark' before, you're guaranteed not to really know what you're in for until you experience it. 'Dining in the Dark: Blindfolded Dinner Experience' is pretty much what it says on the tin.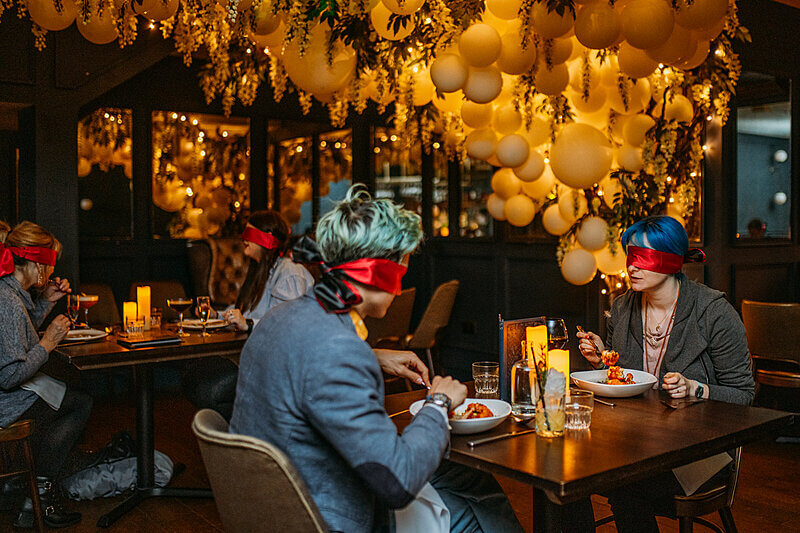 You and your date will enjoy a delicious 3-course menu while blindfolded, so you can enhance your tasting skills, discuss the unique experience with each other, and of course giggle about any mishaps (they do happen). This really is an unusual date idea that's sure to have you talking and laughing.
29. Fly high on a hot air balloon ride
One for the big spenders! Bristol is known for its abundance of hot air balloons, so if you're looking for a date idea in Bristol to really wow your significant other, a hot air balloon ride could be just the ticket.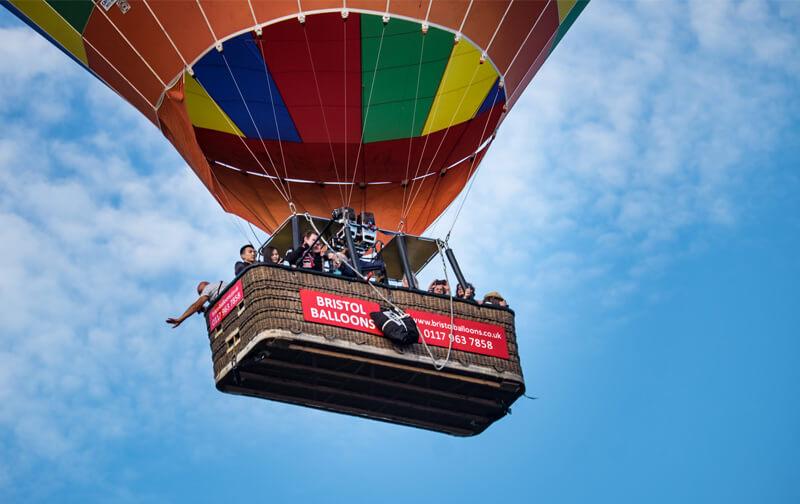 Fair warning, this date idea doesn't come cheap, but if you're splashing out for a special occasion it's a really amazing experience that your date won't soon forget. Bristol Balloons offers flights several times a week from Ashton Court, and you'll enjoy probably the best views of Bristol and the surrounding area that you'll see anywhere, ever!
29 of the Best Date Ideas Bristol has to try
There are so many great date ideas for Bristol, and this list offers some of the best ideas for going out together in the city no matter the weather, budget, or type of date you're looking for. Whatever you want, Bristol has it! If you've come across other brilliant date ideas for Bristol, let us know so we can add them to the list!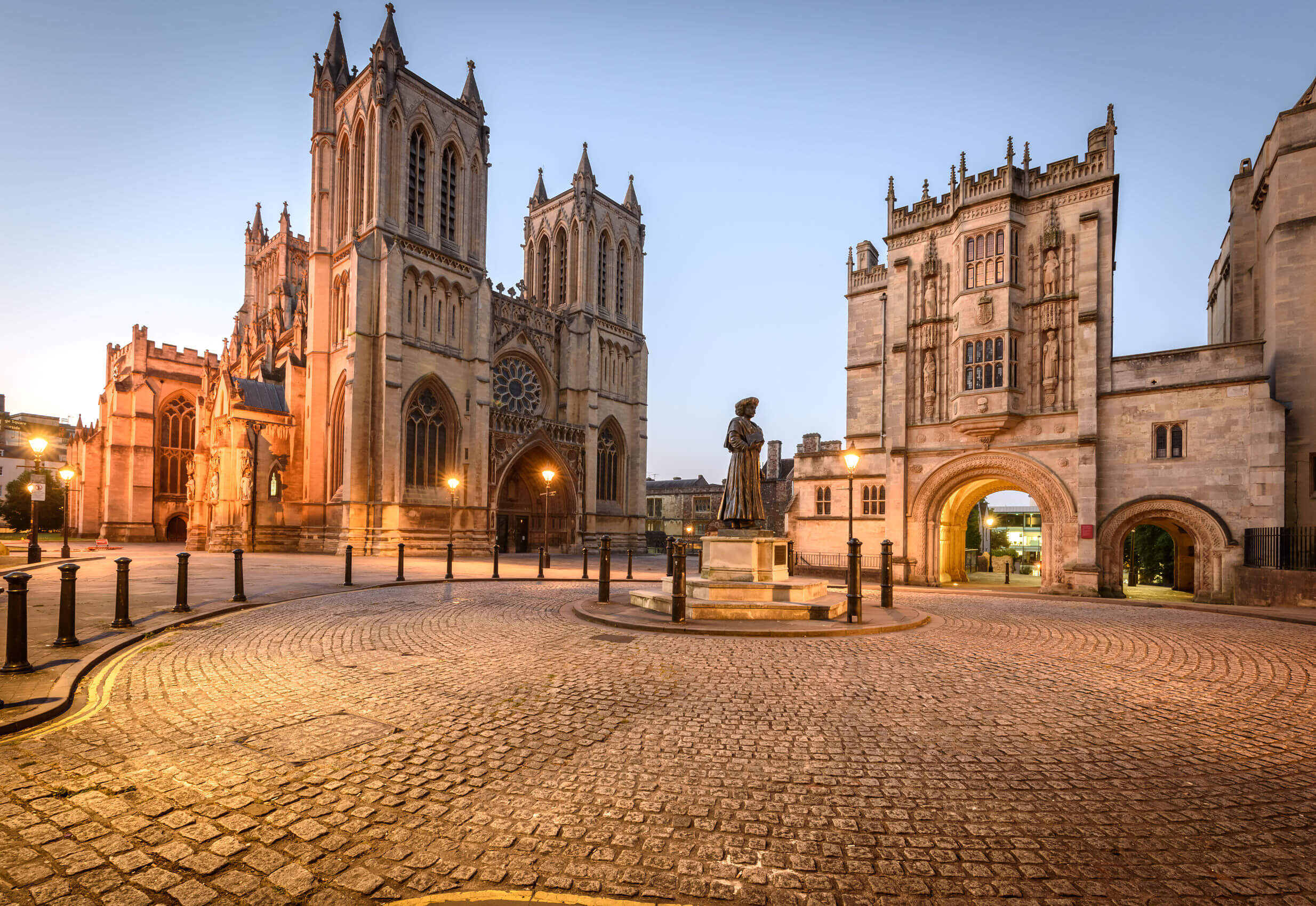 Psst! Ready to take the next step and go on a day out together? Here are the 11 best day trips from Bristol you need to try.
Quick List: 29 of the Best Date Ideas for Bristol
Swing at Playground Coffee & Bar
Laugh loud at a Bristol comedy night
Play at Chance & Counters Board Game Cafe
Tour Myrtle Farm (and try the famous Thatcher's Cider)
Look out over the Lido
Dine at the Square Club
Visit the secret cocktail bar at Mugshot
Hit the bullseye at Flight Club
Throw axes at Whistle Punks
Knock over pins at The Lanes
Go climbing in an old church
Relax on a spa date
Swim at Bristol Lido
Surf at The Wave
Walk across Clifton Suspension Bridge
Go stand-up paddleboarding on the Avon
Tour Bristol on a tandem bike
Picnic in Brandon Hill Park
Walk along the harbourside
Visit Bristol Museum and Art Gallery
Do a self-guided Banksy walking tour
Meet the animals at Windmill Hill City Farm
Watch a movie at a cool Bristol cinema
Have a drink at a magic bar
See a show at Bristol Hippodrome
Stargaze together at Bristol Planetarium
Sleep in a 'Retro Rocket' above the city
Dine… in the dark?
Fly high on a hot air balloon ride
---