With museums, historic monuments, the picturesque Abbey Park, and of course the King Power stadium if you're a fan, Leicester has a lot going on. If you're looking for fun day trips from Leicester that aren't too far from the city though, we've rounded up the top 10 days out from Leicester you need to experience…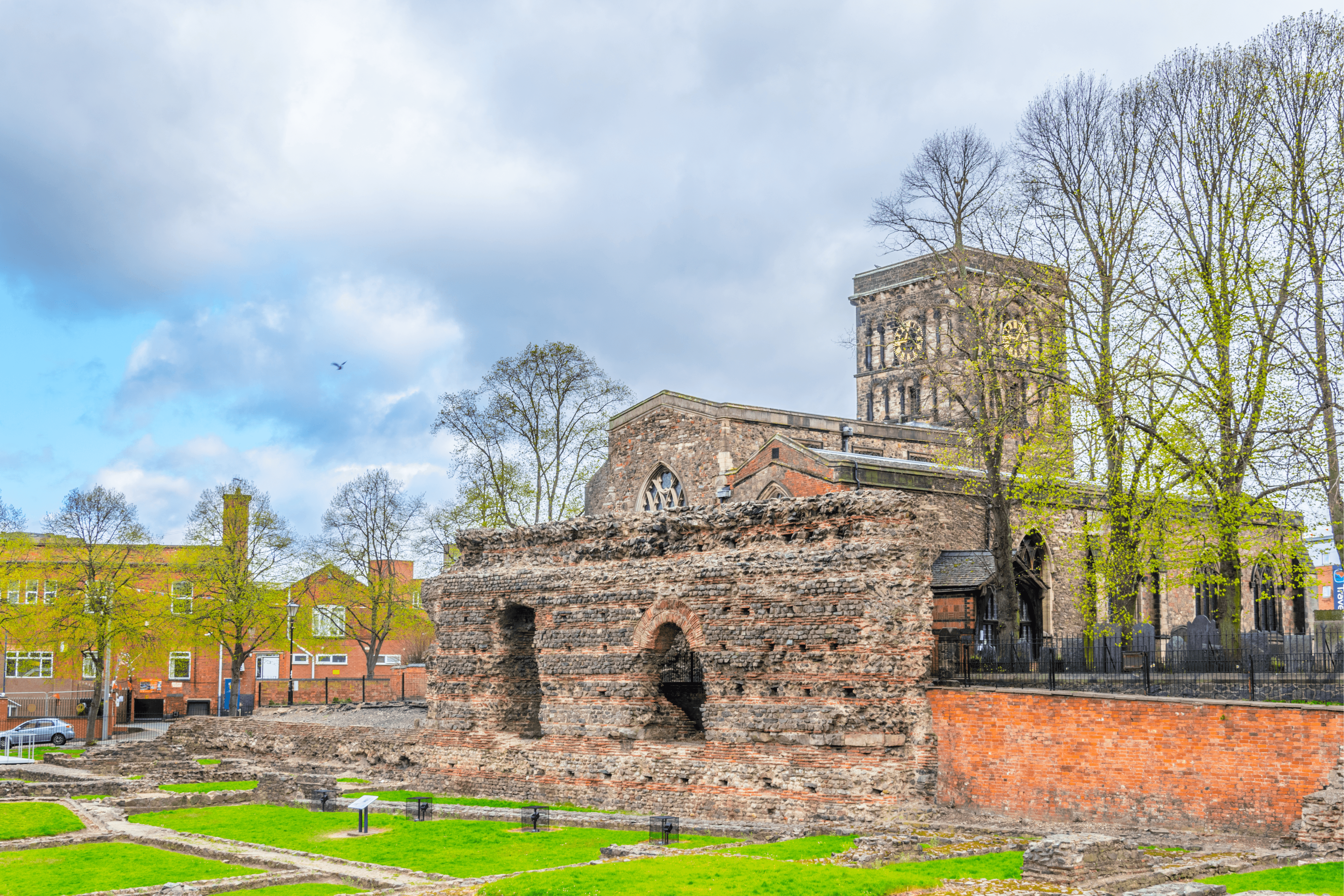 There's nothing more fun than a day trip. Load the car up with everything you need, look on a map and drive somewhere new for the day. (If you're bringing the kids along, here are 8 brilliant ideas for a family day out).
You won't want to go without a plan though, so if you're on the hunt for great day trips from Leicester, we've got you covered.
If you don't fancy taking the kids 2 hours from Leicester and further, don't worry. All these trips are within an hour from the city, whether you're looking for day trips from Leicester by car, or another mode of transport.
Best Days Out from Leicester You Need to Try
Fill your bag up with snacks for the kids, and put on your best walking shoes; these are the 10 best day trips from Leicester.
1. Check out Market Harborough
Distance: 40 minutes by car, or around 45 minutes by bus
Market Harborough is a great place for a short day trip as it's not far from the city. It's also one of the best day trips from Leicester by bus because it's an easy route and takes less than an hour. If you're in the mood for a simple change of scenery, some time away from the hustle and bustle of Leicester, and a place that offers a classic English town atmosphere, Market Harborough is perfect.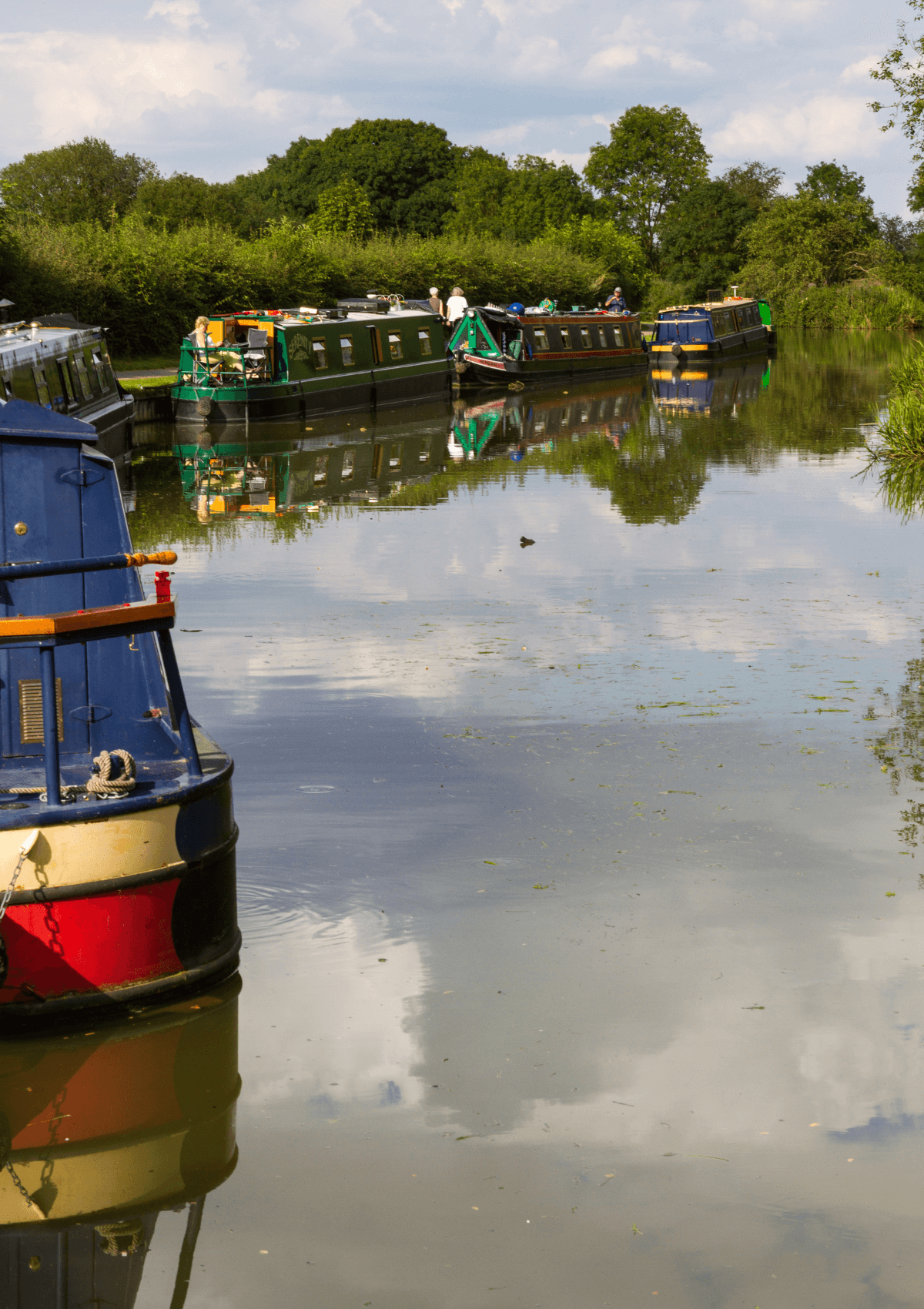 Walk along the water past Foxton Locks, pop into the Foxton Canal Museum, get yourself a treat at Farndon Fields Farm Shop, marvel at St Dionysius Church, explore the beautiful gardens at Rockingham Castle, and much more. This is definitely one of the best day trips from Leicester if you want an easy, chilled day out wandering around a nice town.
There's a market on Sundays, or if you go on the first Thursday of the month you can pick up some fresh produce at the Farmer's Market. Or for something really special, the 'Vintage, Retro, and Antiques' Market happens every Wednesday.
(Psst! If you want to make it a BIG day out, Market Harborough is on the way to Cambridge. A day trip from Leicester to Cambridge is quite a bit longer at around 1 hour 40 minutes by car, but will give you plenty of history, academia and architecture to marvel at. Definitely worth checking out if you have a little extra time.) You can read all the best day trips from Cambridge here.
2. Discover Derby
Distance: Around 45 minutes by car
Derby is another city within the vicinity with tonnes to do, making it one of the best day trips from Leicester. Derby Cathedral is pretty spectacular, and you won't need to go looking for it as it towers over the city.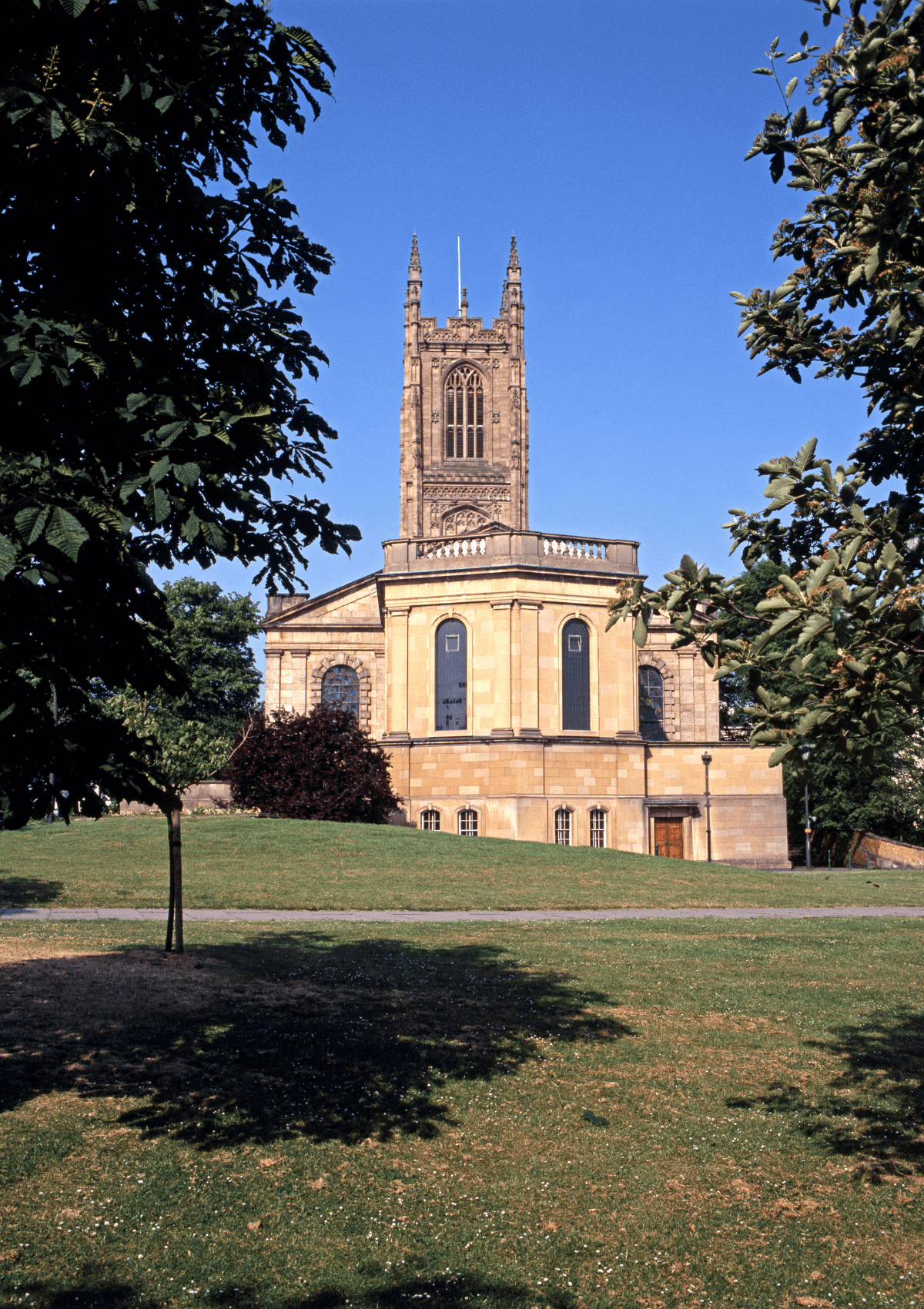 If you're into art, then the Derby Museum and Art Gallery is also well worth a visit, as it holds the largest collection of artwork by Derby-born artist Joseph Wright. There's also around 2,000 creatures in their natural history display that the kids will find fascinating.
Don't miss the Derby Arboretum while you're there – one of our 10 best arboretums in England – and if you have a train-lover in your party they'll definitely have a great time at the Famous Trains model railway. If you want to tire the kids out before home time, Markeaton Park has a kids play area and mini-golf.
3. Visit Rutland Water
Distance: 50-ish minutes by car
Rutland Water has lots of adventurous things to do, and it's definitely one of the best day trips from Leicester if you like nature and swimming. In fact it's probably the best day out in all of Rutland.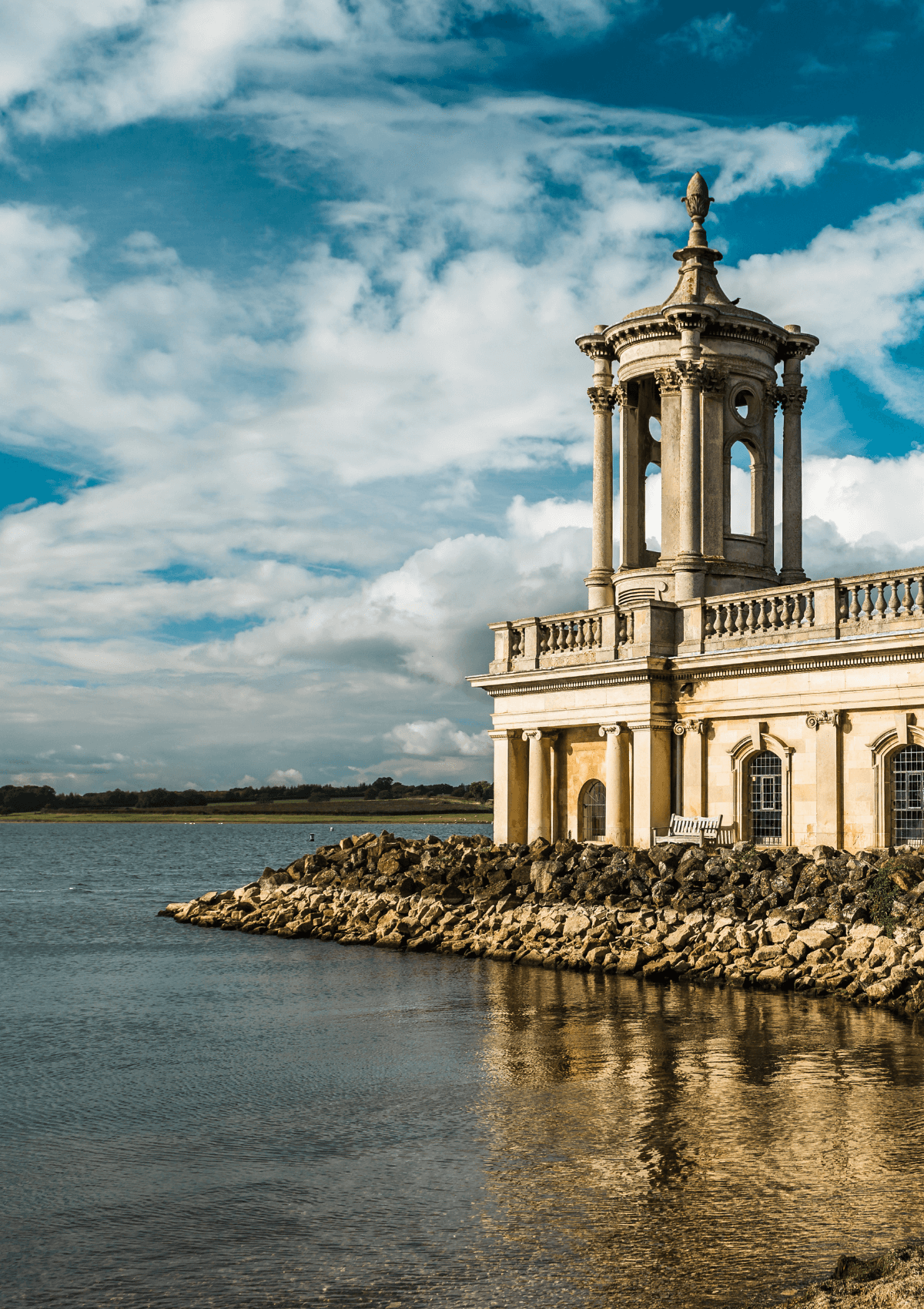 Rutland Water Aqua Park is an inflatable obstacle course on the water where one wrong move means you're getting dunked. It's tonnes of fun for the whole family (at the time of writing the minimum age is 6 years old, but definitely check this on their website before you visit).
Nearby Rutland Water Nature Reserve is one of the best day trips from Leicester as it offers plenty of lovely walks, chances to spot wildlife in the area, and it's home to the Rutland Osprey Project where you can see birds of prey in action.
4. Learn about Shakespeare in Stratford-Upon-Avon
Distance: Around 55 minutes by car
Stratford-Upon-Avon is the perfect day out with so much to see even just walking around the streets. If you take snacks you may not even need to pay for entry to anywhere. This picturesque town is known as being the birthplace of famous English playwright William Shakespeare (one of the most famous writers in England), and you'll find lots about his life all around Stratford-Upon-Avon.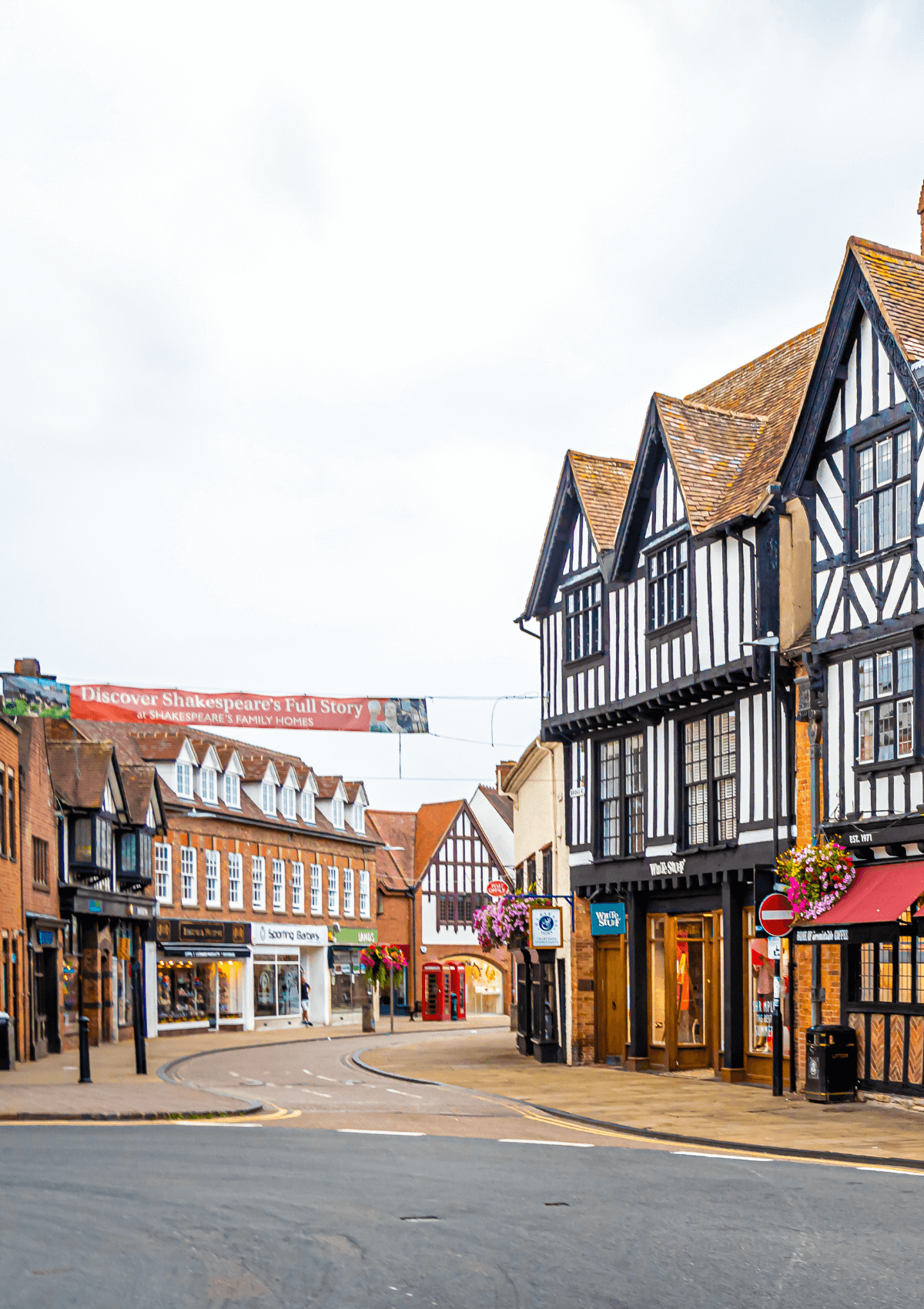 The River Avon is one of the best spots for a narrowboat in England, and there's lots going on on this busy river so it's a lovely place for a stroll, especially when the weather is nice. You can walk to see Shakespeare's birthplace (a restored 16th-century half-timbered house that hosts a small museum inside), and catch a show at the Royal Shakespeare Theatre.
If you want something fun for the kids, the MAD Museum is perfect. It stands for the Mechanical Art and Design Museum, where they can interact with whacky mechanical creations. Whether you're bringing children or just having a solo day out, Stratford-Upon-Avon is easily one of the best day trips from Leicester.
5. Wow the family at Warwick Castle
Distance: Around 50 minutes by car
In the mood for something historical? The famous Warwick Castle is only around a 50-minute drive away, and offers plenty of fascinating history. Everyone visiting will get something out of the experience. This medieval castle was made from a wooden fort that was originally built by William the Conqueror in 1068.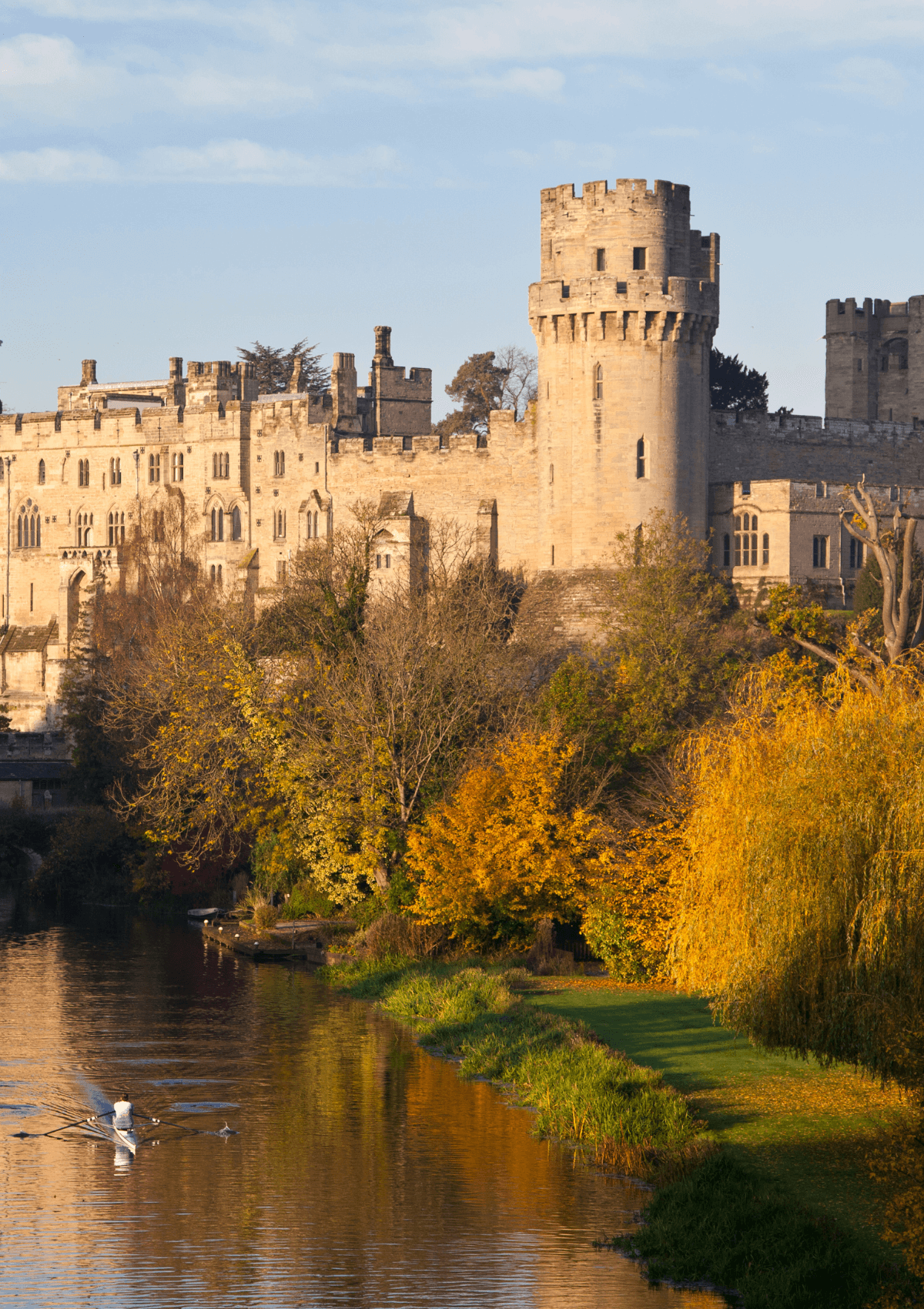 There is SO much to do at Warwick Castle, from jousting reenactments, to sleepovers at the castle, to events like their 'Dungeons After Dark' experience, you could visit again and again, and always find something new.
Smaller kids will love the Zog Playland, where they can fly along a zip wire, climb castle turrets, crawl through tunnels and much more… this is one of the must-do day trips from Leicester!
You can book your tickets to Warwick Castle here.
6. Wander around Nottingham
Distance: Just under 50 minutes by car
From city to city. If you've always meant to explore other cities in the area, Nottingham is a great place to visit. It is perhaps best known for being the home of the famous Robin Hood, who resided in nearby Sherwood Forest. The city itself has a few little nods to the legend, but even if you have no interest in the Robin Hood folklore, you'll find loads to do in Nottingham.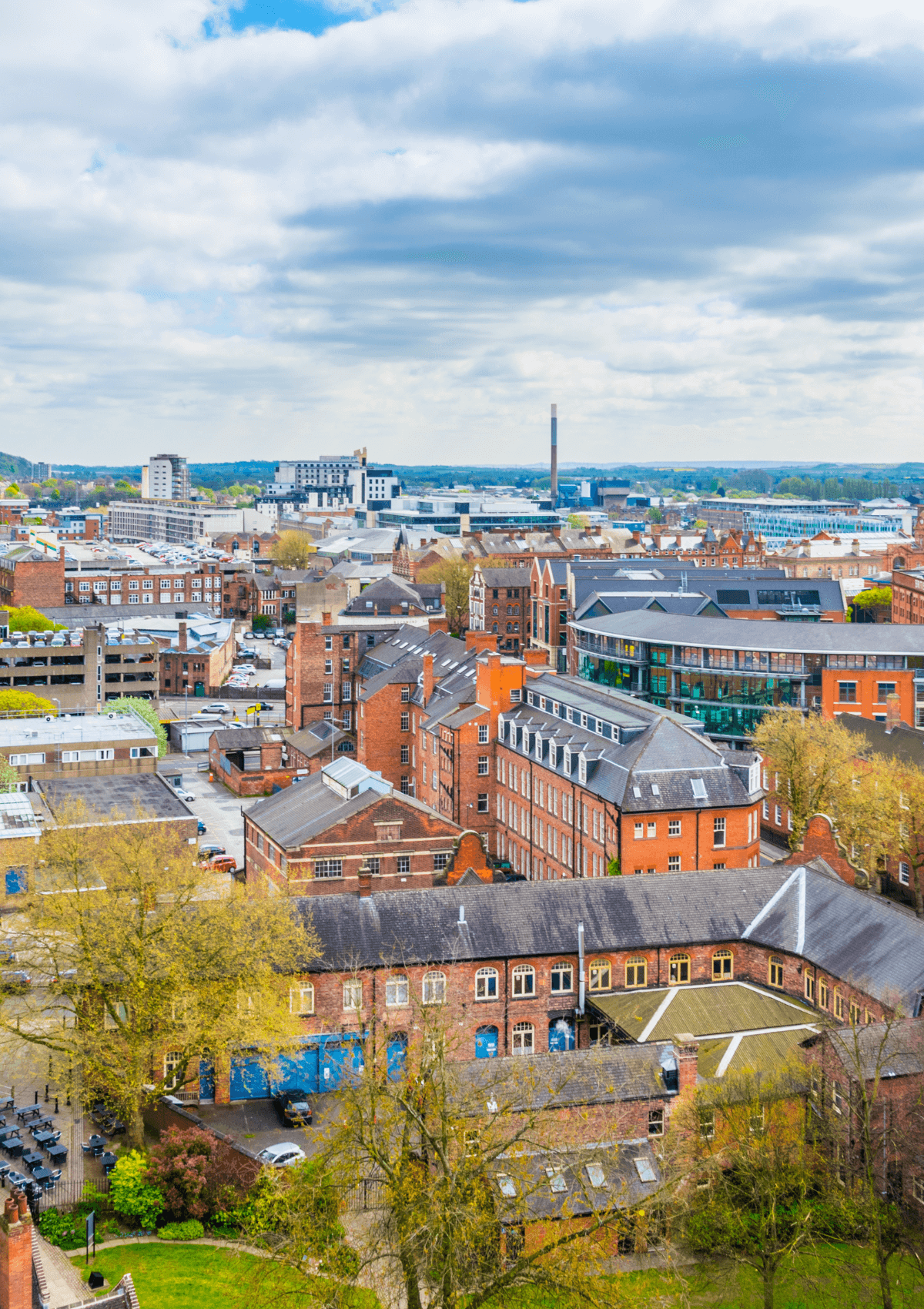 The National Justice Museum is really interesting if you're keen on exploring all things justice and law from past to present day. Plus the City of Caves is an amazing hidden experience; did you know Nottingham has the UK's largest network of caves? There are over 800 caves hidden underneath the streets of the city, and the City of Caves experience lets you walk down into the largest publicly available section of the underground network. It's fascinating stuff!
We'd say Nottingham is one of the best day trips from Leicester as it's an underrated city for exploration, offering a wide range of activities for all interests.
Psst! If you're not the designated driver, you might want to stop into Hanwell Wine Estate on your way back to Leicester as it's one of our 9 best wineries in England.
Cheers!
7. Relax in Royal Leamington Spa
Distance: Around 50 minutes by car
Royal Leamington Spa is definitely one of the most stunning day trips from Leicester. Known mostly for its natural spa springs that were discovered in the 19th century, there are lots more things to do there.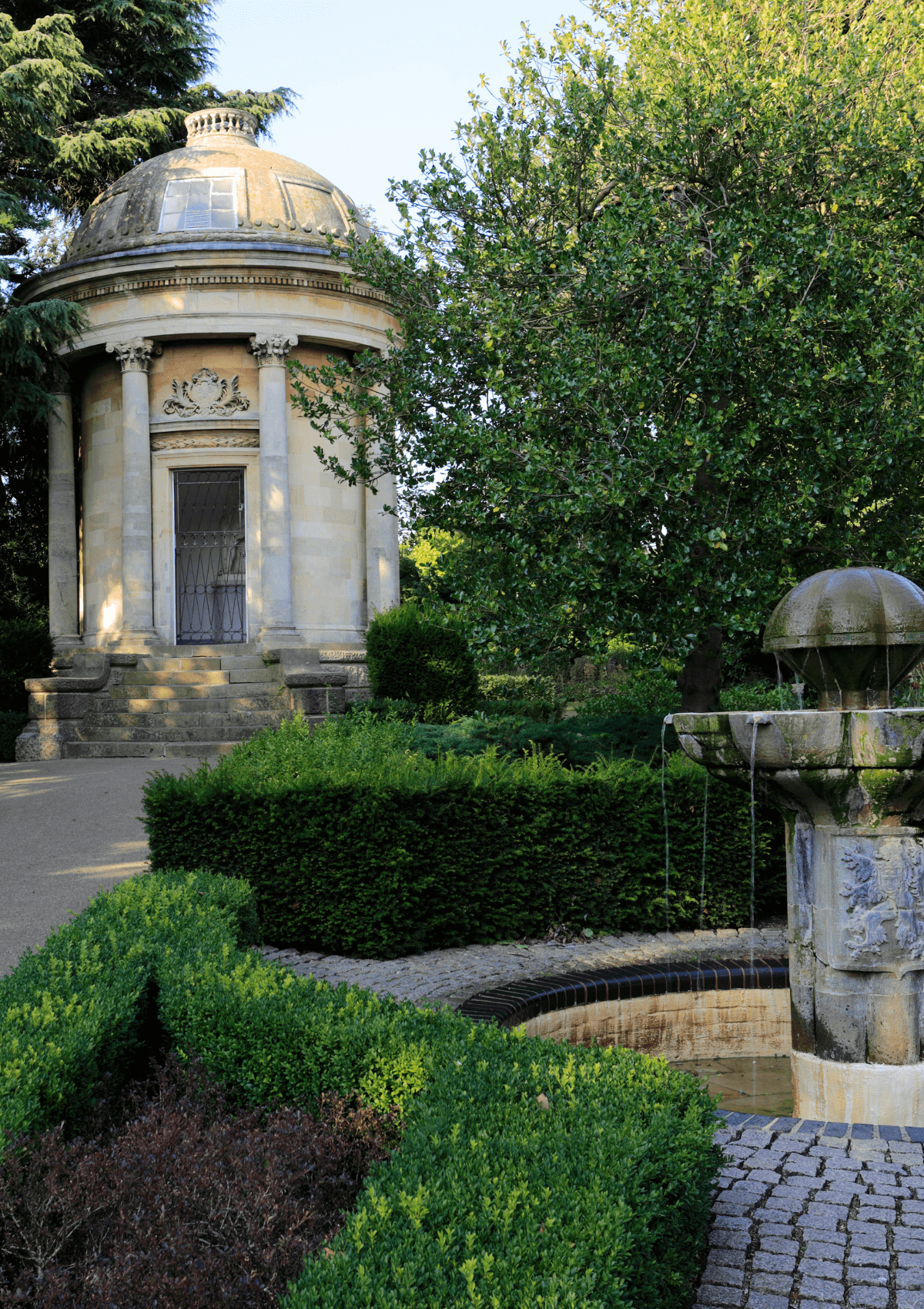 Walk around the beautiful Jephson Gardens, take part in one of the many escape rooms in the area, and explore Foundry Wood. Foundry Wood has lots going on for kids; the woodland area hosts regular tours, activities and wildlife spotting.
There are free walking tours around the town of Royal Leamington Spa, which come highly recommended due to the town's rich history. Even without an interest in history, Royal Leamington Spa is just a beautiful place to walk around and explore. There's also the Warwickshire Gin Company for gin tasting experiences and more if you want to take home a bottle of something as a souvenir.
8. See if you can survive the Bear Grylls Adventure
Distance: Around 45 minutes by car
Budding adventurers will absolutely love the Bear Grylls Adventure, and it's only around 45 minutes away from Leicester. If you think you can handle it, this experience can be found in the National Exhibition Centre (NEC) just outside of Birmingham, where there's always lots going on.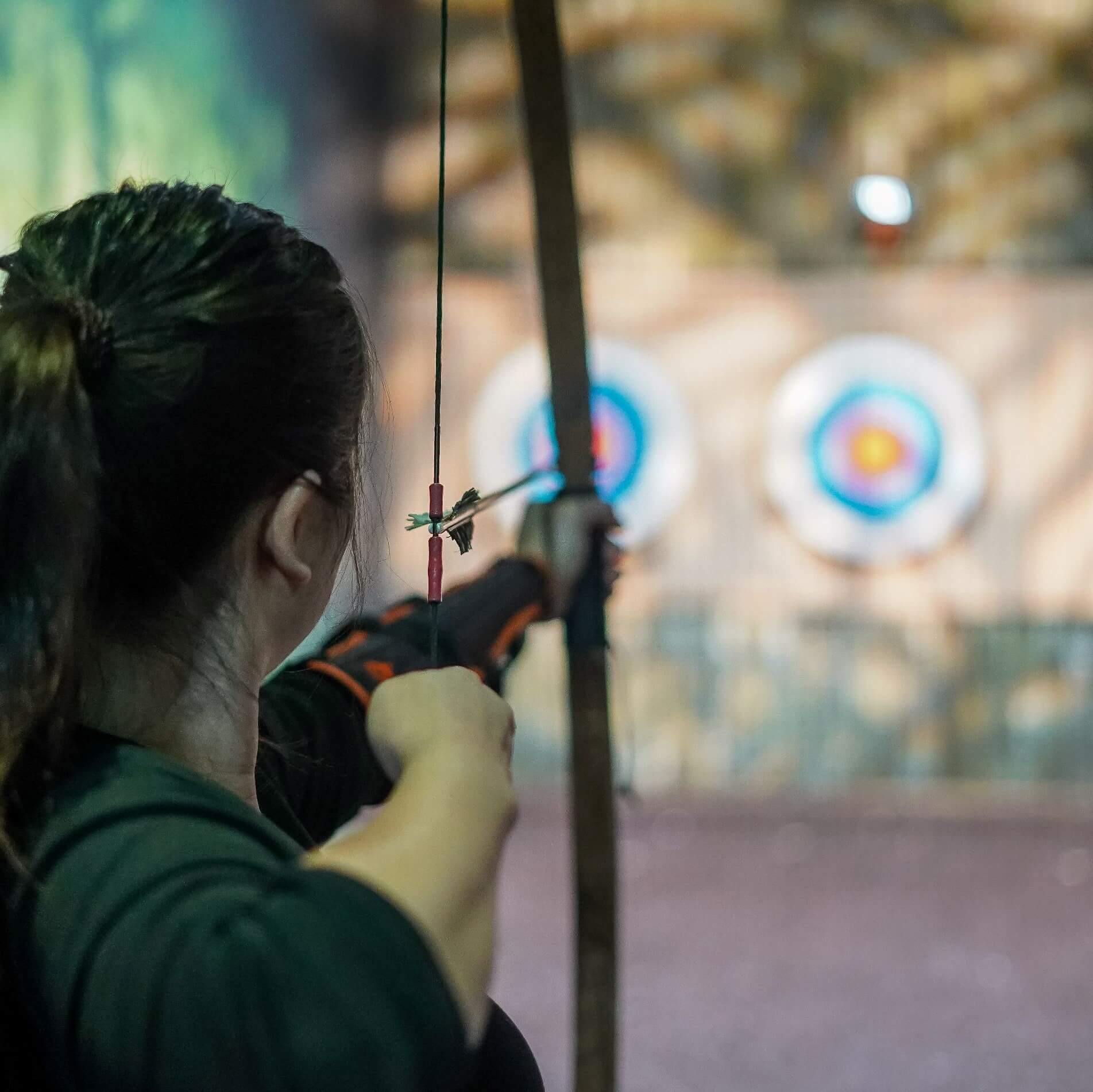 There are eleven epic experiences to take part in, each challenging in their own right. There are indoor climbing walls, an archery range, a wind tunnel, shark diving, escape rooms, and more.
Whatever one you choose, you'll love the feeling of going home after a day out conquering fears and pushing your comfort zone. For adults and adventurous kids alike, this is one of the most challenging and rewarding day trips from Leicester.
You can book your tickets for the Bear Grylls Adventure here.
9. Drive to nearby Northampton
Distance: Around 55 minutes by car
Northampton has a variety of things to do, so it's always a good day out. Walking around the town, you'll be able to see Northampton Lock and Northampton Marina – a great spot to sail into if you're visiting by boat.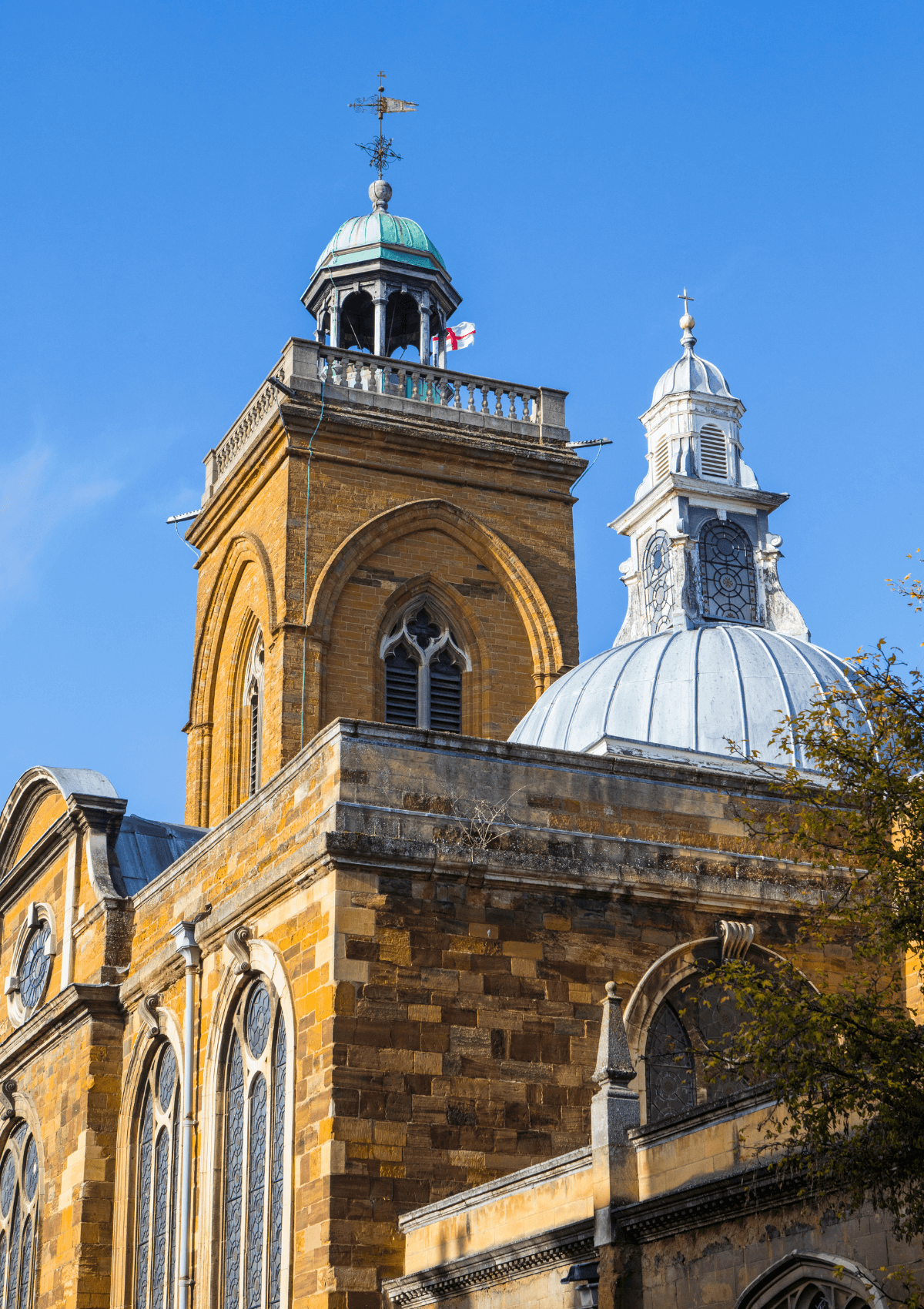 Northampton Museum and Art Gallery is an interesting spot to stop off at if you're looking for cultural activities, and Abington Park is relatively central for a nice wander in nature, and a lovely place for a lunchtime picnic if you fancy saving a bit of money.
One of the must-see attractions in Northampton is the Icarus Falcony at Holdenby House, which promotes raptor conservation and education, and allows visitors to get close to some stunning birds of prey. This is one of the best day trips from Leicester for the whole family that will have the kids' jaws dropping.
10. Explore Birmingham
Distance: Just under 1 hour by car and by train
At just under an hour away by car, Birmingham is a strong choice for a day out. It's also one of the best day trips from Leicester by train as it's under an hour by rail too. There is SO much to see in Birmingham, and while it's not one of the more picturesque cities in England, it's packed with fun and interesting activities that make it one of the 9 best places to visit in England.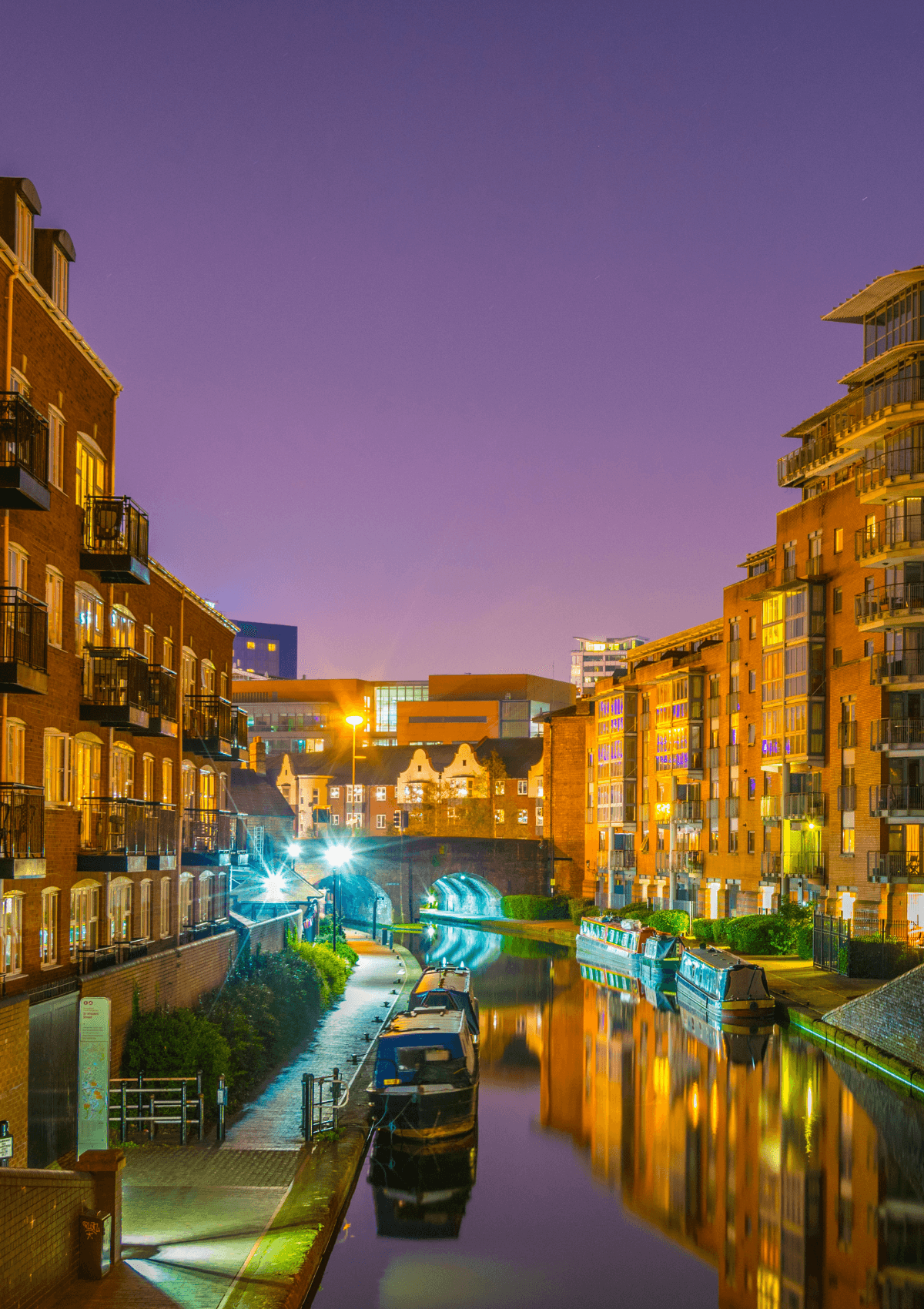 For the kids, the LEGOLAND® Discovery Centre is a perfect way to spend the day creating lots of smiles and getting creative with the little ones. Keep in mind they offer discounts if you book in advance, and discounts for pre-school aged children, so it's worth taking a look at their ticket options – you can book to visit the LEGOLAND® Discovery Centre here.
One that's a hoot for adults and kids is Cadbury World, where you can discover all things chocolate, taste some yourself, learn the history of Cadburys, and even make your own chocolate creations. You're bound to leave this place rubbing your tummy. You can book to visit Cadbury World here… one of the tastiest day trips from Leicester!
10 of the Best Day Trips from Leicester (All Within an Hour)
You're spoilt for choice in Leicester, as there are so many amazing day trips from Leicester to choose from. Each option on this list is within an hour's travel time from the city, and we've included a range of different activities to suit lots of tastes and ages. Your only issue will be deciding which one to do first.
Have you discovered another great day trip from Leicester that you think should be an option? Let us know in the comments so we can keep adding to the list!
Quick List: 10 of the Best Day Trips from Leicester (All Within an Hour)
Check out Market Harborough
Discover Derby
Visit Rutland Water
Learn about Shakespeare in Stratford-Upon-Avon
Wow the family at Warwick Castle
Wander around Nottingham
Relax in Royal Leamington Spa
See if you can survive the Bear Grylls Adventure
Drive to nearby Northampton
Explore Birmingham
---