Want to admire rare trees set in stunning woodlands at the best arboretums in England? Whether you want to take a summer stroll or see the leaves change colour in autumn, one of these England arboretums promises an amazing day of outdoor adventure.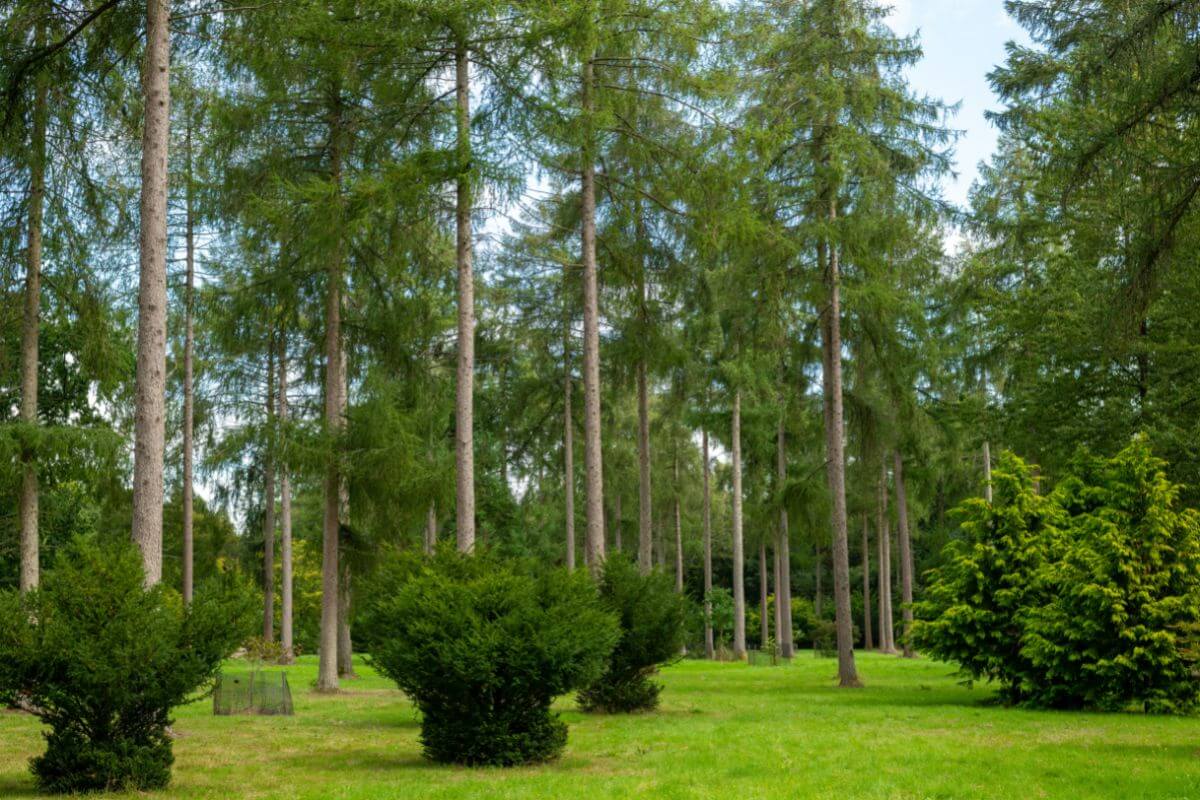 If you want to make the most of the outdoors before the winter arrives, you should seriously consider taking a stroll through some of the prettiest arboretums in England during autumn, when the woodlands are decorated in shades of pink, orange, yellow, red and crimson.
Some of England's famous arboretums provide homes to rare and endangered plant species from across the world. Others also double up as habitats for hundreds of birds, insects and mammals.
Whichever arboretum in England you visit, you can expect to find scenic walking trails, pristine landscaped spaces, and perhaps even a picturesque lake or a grand stately home.
Best Arboretums in England
The next time you fancy a stroll through some of the nation's most wonderful woodland areas, consider visiting one of these England arboretums.
1. Westonbirt National Arboretum, Gloucestershire
The Westonbirt National Arboretum is home to over 600 acres of trees, shrubs and woodland. There are also around 17 miles of walking paths, making this one of the best arboretums in England for a leisurely stroll.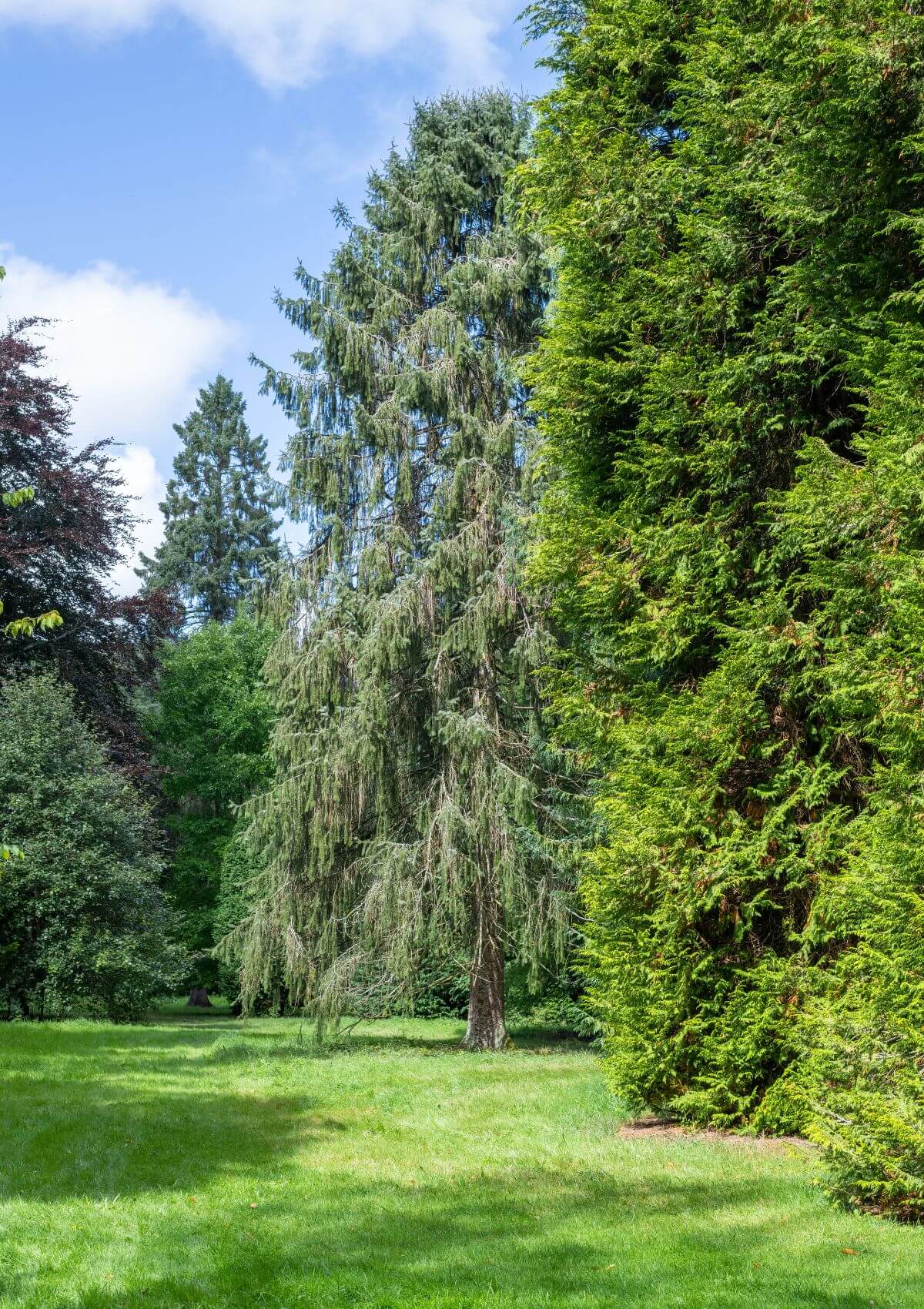 You can admire over 16,000 specimens while exploring Westonbirt. In autumn, the park's Japanese maples become ablaze with hues of orange, yellow and red. Adding a romantic touch to the atmosphere are Chinese spindle trees that turn pink.
Keep your eyes peeled for events at the Westonbirt National Arboretum if you fancy a unique day out in Gloucestershire.
Ticket prices start at around £15 during autumn. For a cheap day trip, you can purchase tickets for around £8 in winter.
2. Bedgebury National Pinetum and Forest, Kent
Fancy getting lost in a sea of beautiful conifers? Head over to the Bedgebury National Pinetum in Kent, where you'll have over 2,000 acres of forest to explore.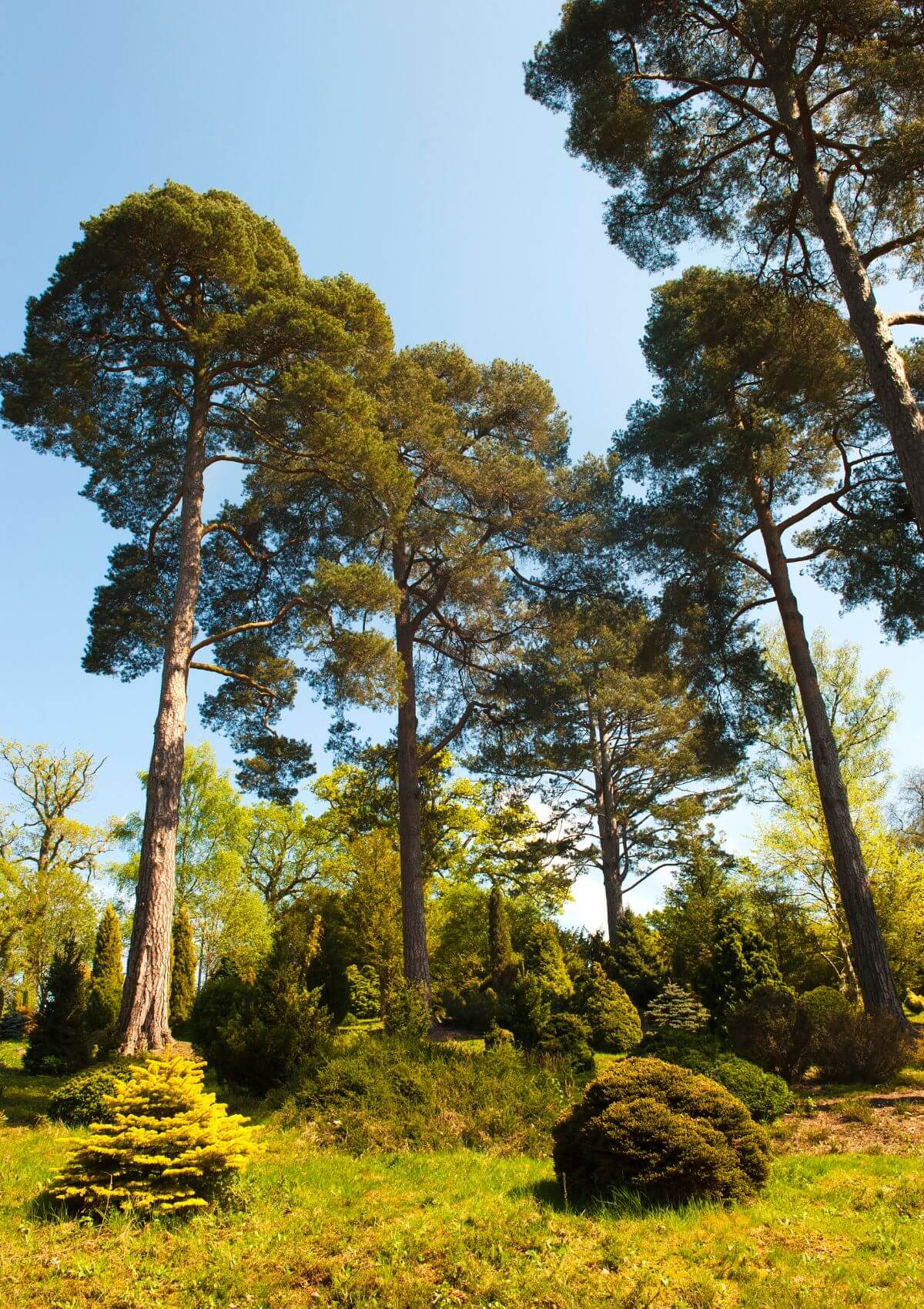 This arboretum in England is home to over 12,000 trees and shrubs, including lots of rare and endangered species. While most trees are evergreen, there are a few deciduous trees that turn yellow during autumn.
Besides walking routes for hikers of all ages and ability levels, Bedgebury is home to cycling, riding and mountain-biking trails.
Ticket prices start at £10 on weekdays and £14 at peak times, such as weekends and holidays. Arrive before 11am, and you can enter for just £3.50. Note that prices are per vehicle rather than person.
After spending the morning at the Bedgebury National Pinetum, you can visit attractions such as Dover Castle or take the kids to Margate Dreamland on a day out in Kent.
3. National Trust – Winkworth Arboretum, Surrey  
At Winkworth, you'll find the National Trust's only dedicated arboretum. In addition to a wide variety of beautiful trees and shrubs, the Winkworth Arboretum boasts a picturesque lake and wetland habitats.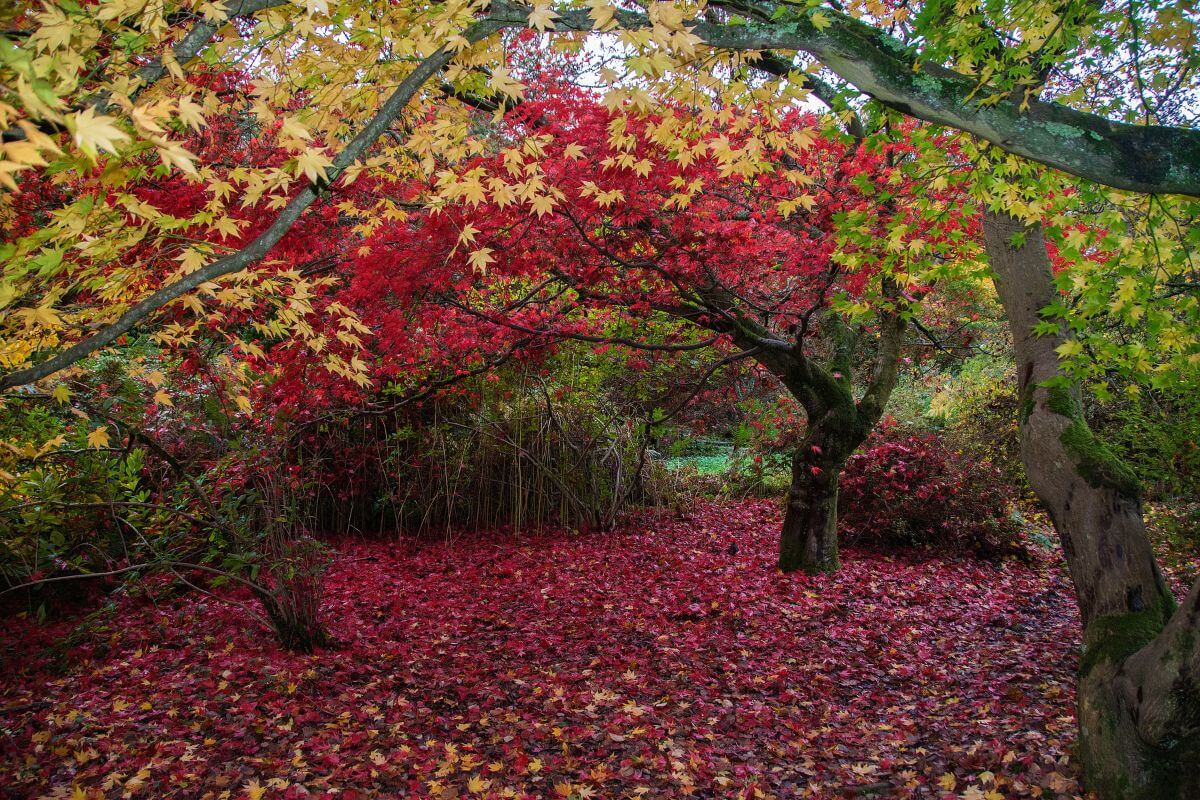 While exploring this pristine arboretum in the Surrey Hills, you'll see tree species such as American, Norwegian and Japanese maples. You can also admire colourful trees such as tupelo, katsura, sweet gum and sorrel.
To make the most of your time at the Winkworth Arboretum, join a free guided walking tour on the first Wednesday of the month.
If you're looking for more forest walks in the South East, we recommend heading to the Devil's Punch Bowl, which is also located in the Surrey Hills. Other things to do in Surrey include getting lost in the Hampton Court Maze and discovering the plants at Kew Gardens.
4. Thorp Perrow, North Yorkshire
One of North Yorkshire's premier arboretums, Thorp Perrow is home to five National Plant Collections and a diverse range of 'Champion Trees' – not to mention a fascinating bird of prey and mammal centre.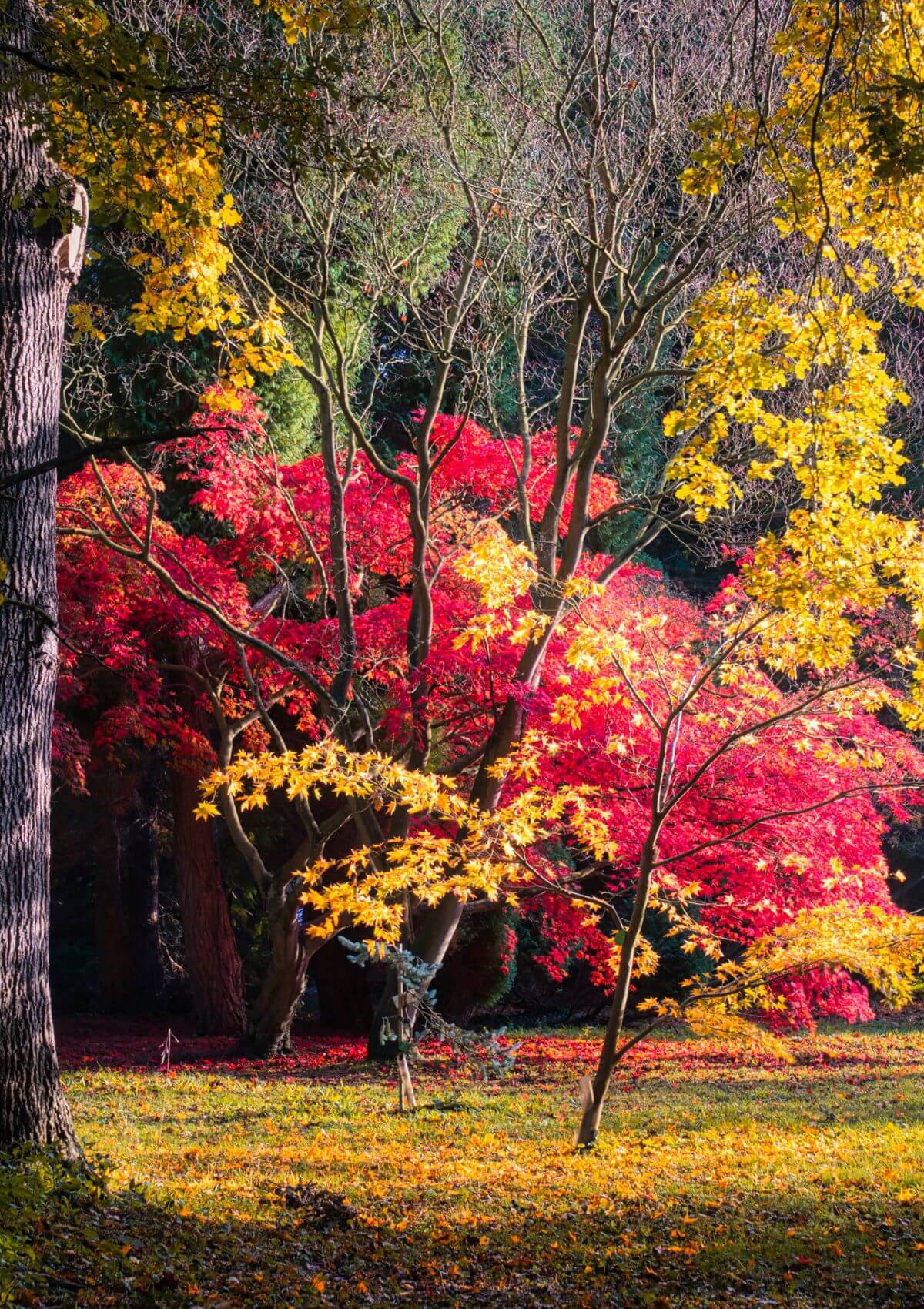 As you stroll through Thorp Perrow, you'll see some of England's most remarkable, historic, rare and exceptionally large trees. You'll also discover collections of walnut, ash, cotinus, laburnum and lime.
While Thorp Perrow is rather pleasing on the eye at any time of year, it's especially stunning during autumn, when you can take in the seasonal leaf display of reds, browns, oranges, reds and purples.
Events at Thorp Perrow include Easter trails, daffodil tours, afternoon teas, bushcraft workshops and even classic car shows. Nearby attractions in North Yorkshire include Brimham Rocks, Nidderdale and the North York Moors National Park (one of England's best National Parks). You can also embark on scenic walks across the Yorkshire Dales.
5. Bodenham Arboretum, Worcestershire
At the Bodenham Arboretum, you'll see over 3,000 tree species while roaming through the tranquil woodland. There's also a large pool at the centre of the arboretum, where you can admire ornamental shrubs lining the banks.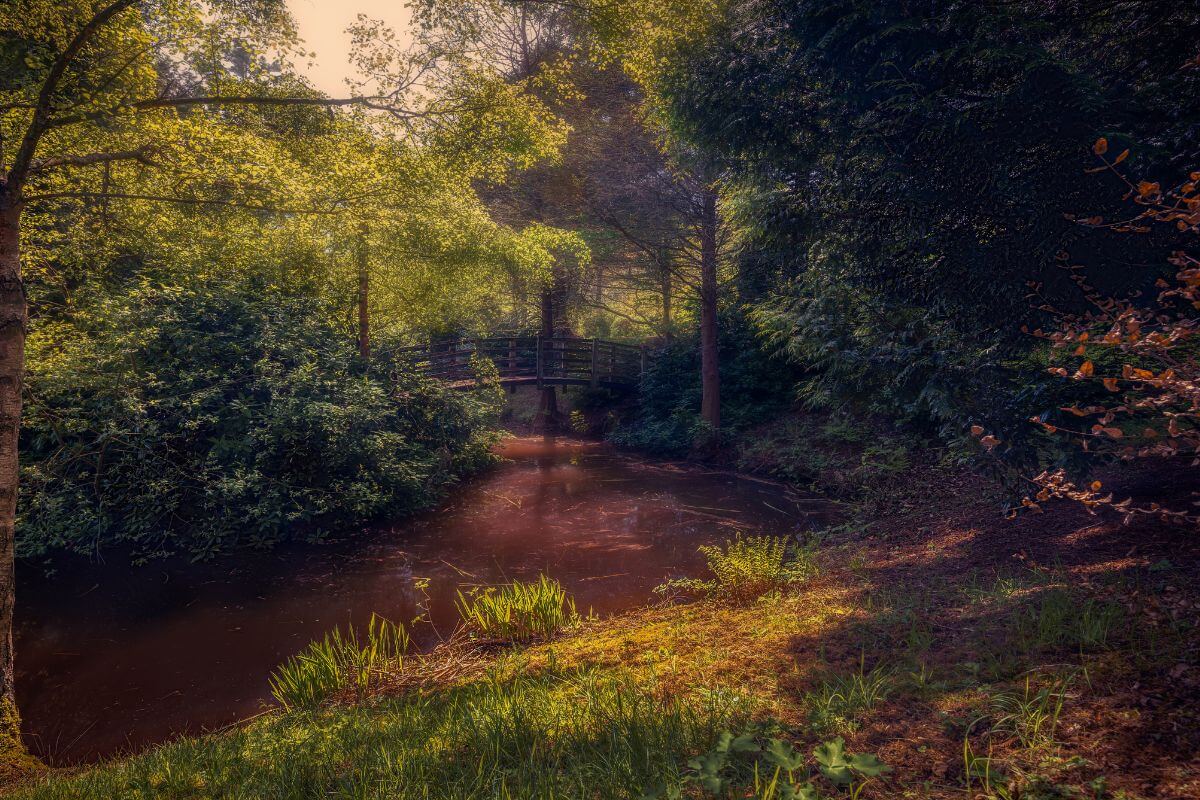 The best time to visit the Bodenham Arboretum is autumn, which brings a riot of leaf colours ranging from reds and crimsons to butter yellow. A host of wild berries add more splashes of colour to the surrounds.
You can easily spend the day exploring the footpaths and pools of the Bodenham Arboretum. Visit in the morning to eat a delicious brunch at the restaurant. After, you'll find plenty of things to do in Worcestershire.
6. Harcourt Arboretum (University of Oxford), Oxfordshire
Spread across 130 acres, the Harcourt Arboretum dates all the way back to 1835, though it's been a part of Oxford University since 1963.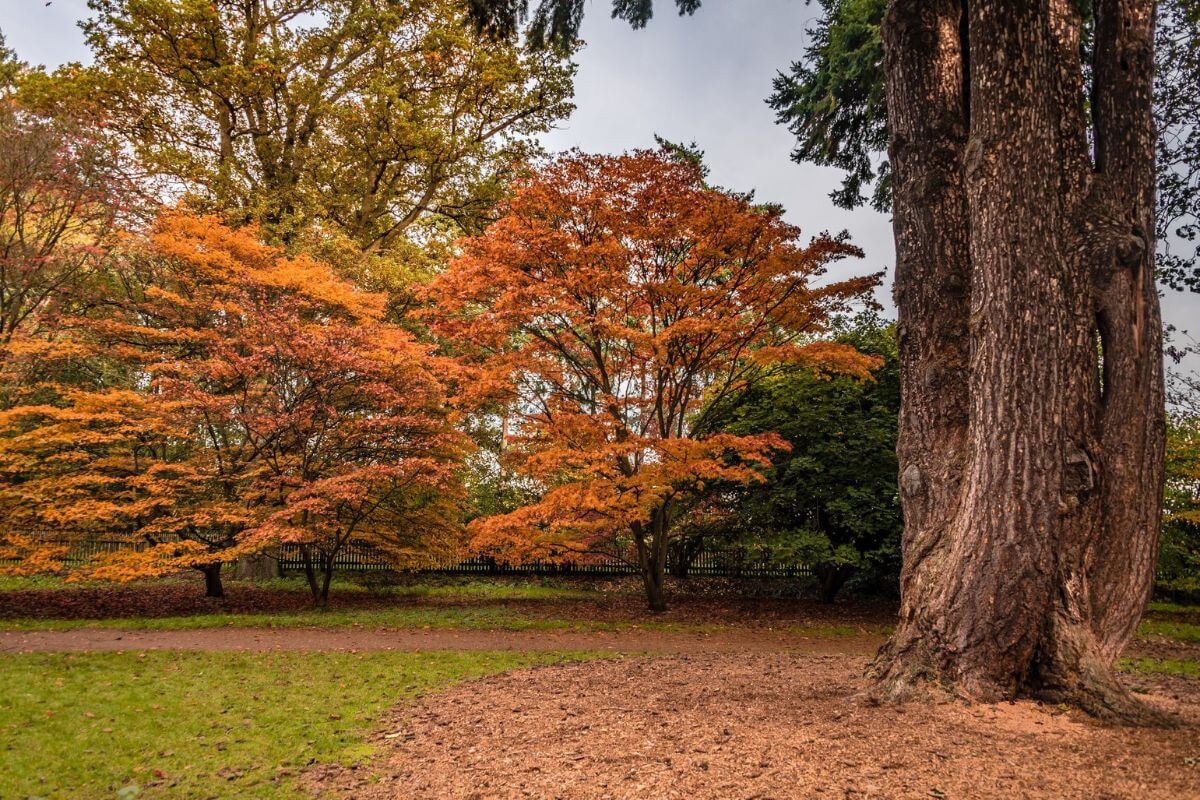 Originally designed by William Sawrey Gilpin, the Harcourt Arboretum provides a home to some of the UK's oldest redwood trees. You'll also see tree species such as birch, pine, lime and oak – definitely not a place to miss on a day out in Oxfordshire.
7. Derby Arboretum, Derbyshire
The Derby Arboretum was gifted to the city of Derby back in 1840 so that the locals had a place to escape the urban pollution and enjoy the fresh air.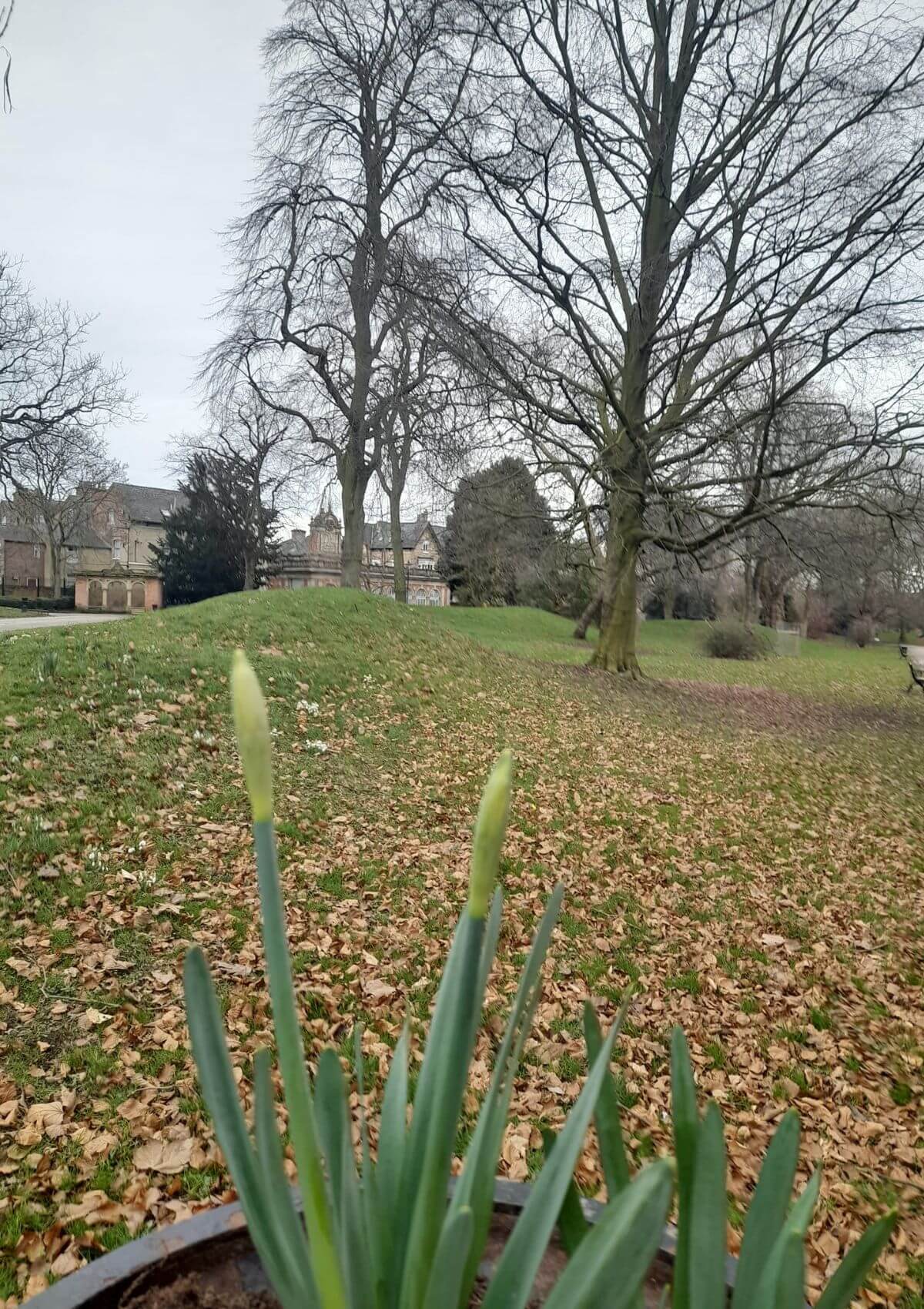 Today, this wonderful arboretum boasts a range of rare species of trees, such as the silver pendant lime and the Indian bean tree. There's also a collection of red oaks that were introduced from America.
You'll find the Derby Arboretum to the south of the city centre, less than a couple of miles from the train station. After exploring the arboretum, you might want to visit more attractions in Derbyshire, such as Poole's Cavern (one of England's best caves) or Renishaw Hall.
8. Batsford Arboretum and Garden Centre, Gloucestershire
Located in the postcard-perfect Cotswolds Area of Outstanding Natural Beauty, the Batsford Arboretum and Garden Centre is home to around 2,900 species of trees.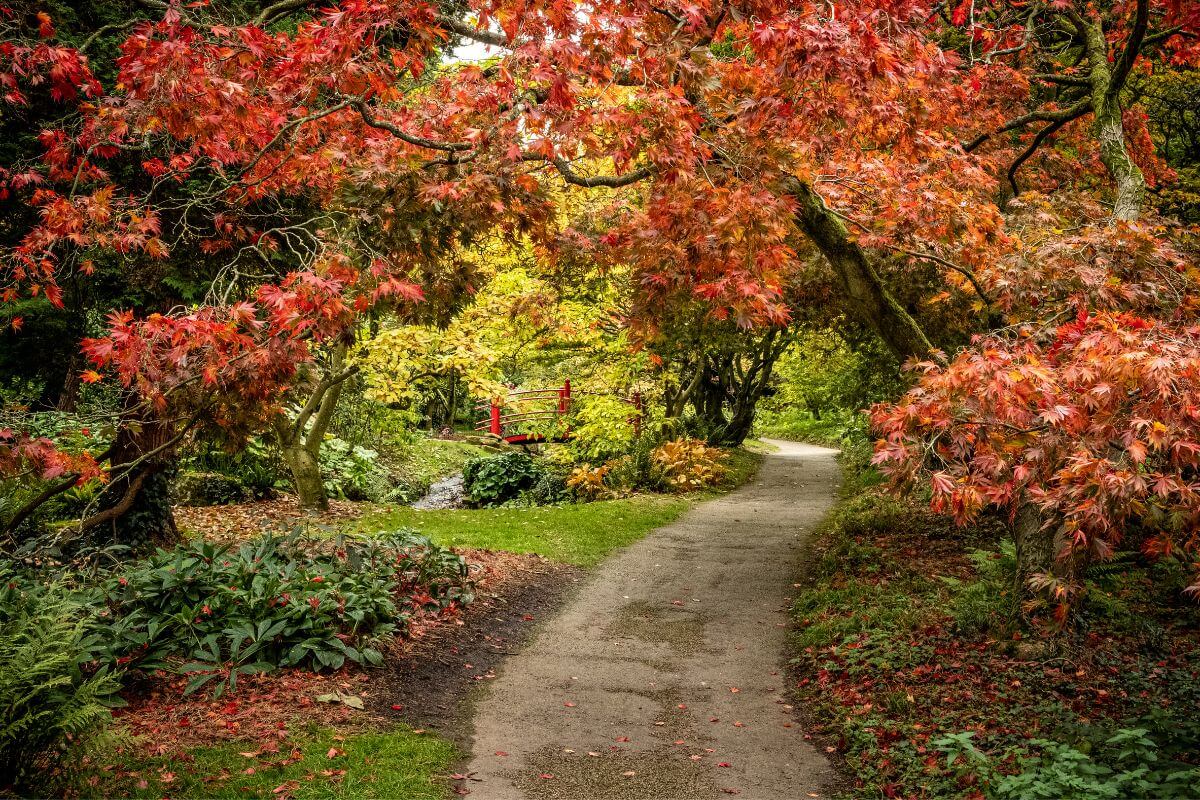 Among the highlights of the Batsford Arboretum are the national Japanese flowering cherry collection. Visit during autumn to see the maples at their most striking.
Ticket prices at the Batsford Arboretum start at around £9. After spending the morning admiring nature, you might want to visit some chocolate-box villages in the countryside on your day out in the Cotswolds.
9. Howick Hall Gardens & Arboretum, Northumberland
Not far from Alnwick – which is home to one of England's most fascinating castles – you'll find the Howick Hall Gardens & Arboretum, one of our favourite places to visit in Northumberland.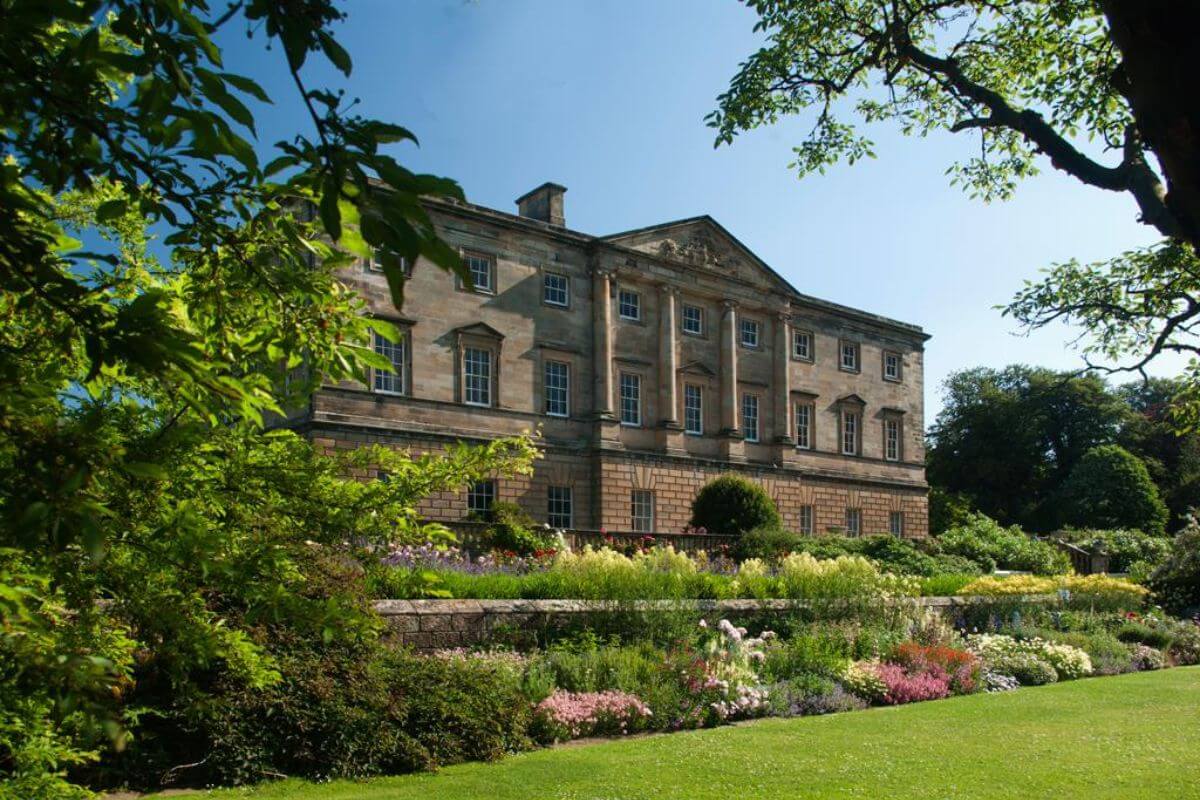 While exploring this vast arboreal collection, you'll have the chance to spot over 12,500 specimens sourced from the far corners of the globe, from Tasmania to China.
Ticket prices at Howick Hall Gardens & Arboretum start at £8.80. If you appreciate the grand architecture of Howick Hall, you might want to check out more of the best stately homes in England.
10. The Yorkshire Arboretum, North Yorkshire
Located on the Castle Howard Estate, the 120-acre Yorkshire Arboretum opened to the public in 1999, although the planting of this incredible landscape began during the 70s.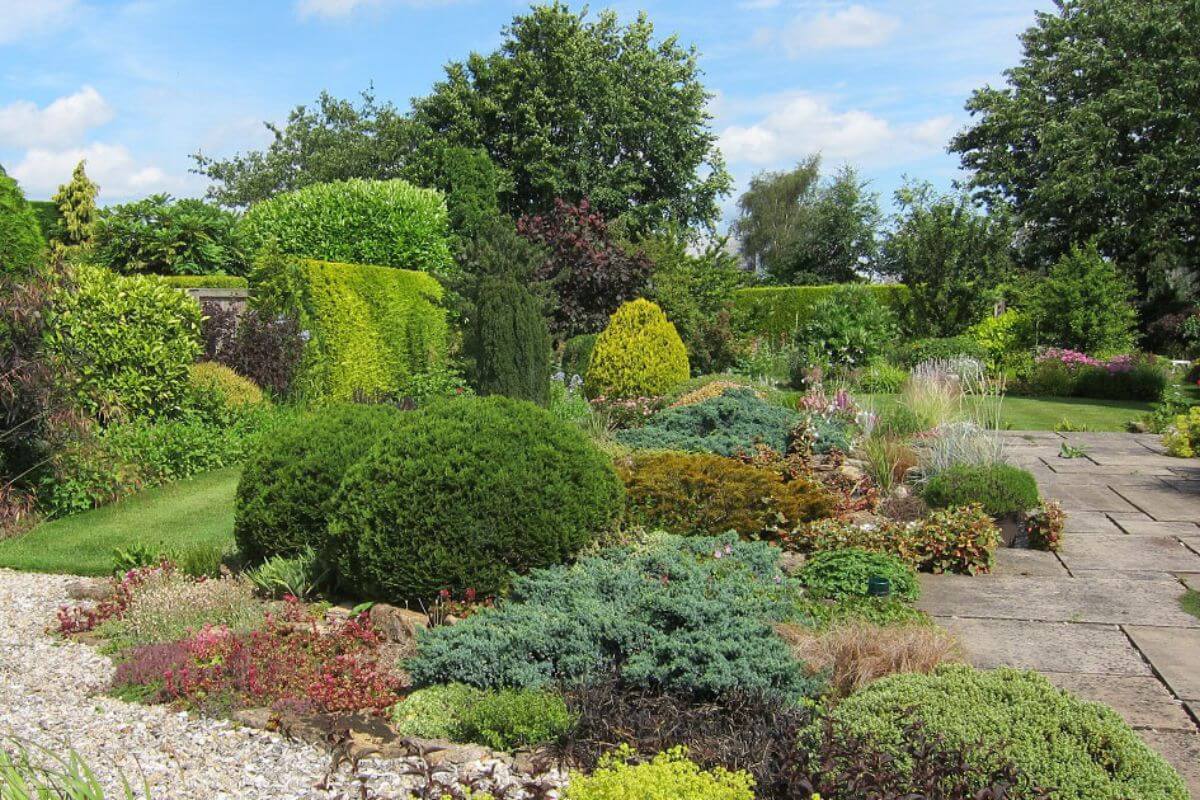 The arboretum houses a diverse array of species sent in from a range of global expeditions. Some of the highlights include Acer Glade, the Spring Wood and the Queen Mother's Memorial Garden.
In addition to plants, over 120 species of animals call the Yorkshire Arboretum home. When you need a break from walking, you can find a spot on the grass to relax while the little ones wear themselves out in the play area.
Ticket prices at the Yorkshire Arboretum start at £11 per adult, £5 per child and £25 per family of four. It's one of the best outdoor attractions to squeeze into a York travel itinerary.
Have we missed any of the best arboretums in England?
So, there you have – ten of the most beautiful arboretums in England that are filled with a diverse plethora of trees, shrubs and plants from across the world. These arboretums make for an amazing day out in summer, but if you want to see them in all their glory, you should plan to return during autumn.
Do you know of any pristine arboretums in England that our readers would like to know about? Let us know by leaving a comment below.
Quick list of the best arboretums in England
Westonbirt National Arboretum, Gloucestershire
Bedgebury National Pinetum and Forest, Kent
National Trust – Winkworth Arboretum, Surrey  
Thorp Perrow, North Yorkshire
Bodenham Arboretum, Worcestershire
Harcourt Arboretum (University of Oxford), Oxfordshire
Derby Arboretum, Derbyshire
Batsford Arboretum and Garden Centre, Gloucestershire
Howick Hall Gardens & Arboretum, Northumberland
The Yorkshire Arboretum, North Yorkshire
---