Let's take a look at the best days out in Worcestershire for some fun this year. Worcestershire days out might not be well known nationally, but those in the know are in for a treat.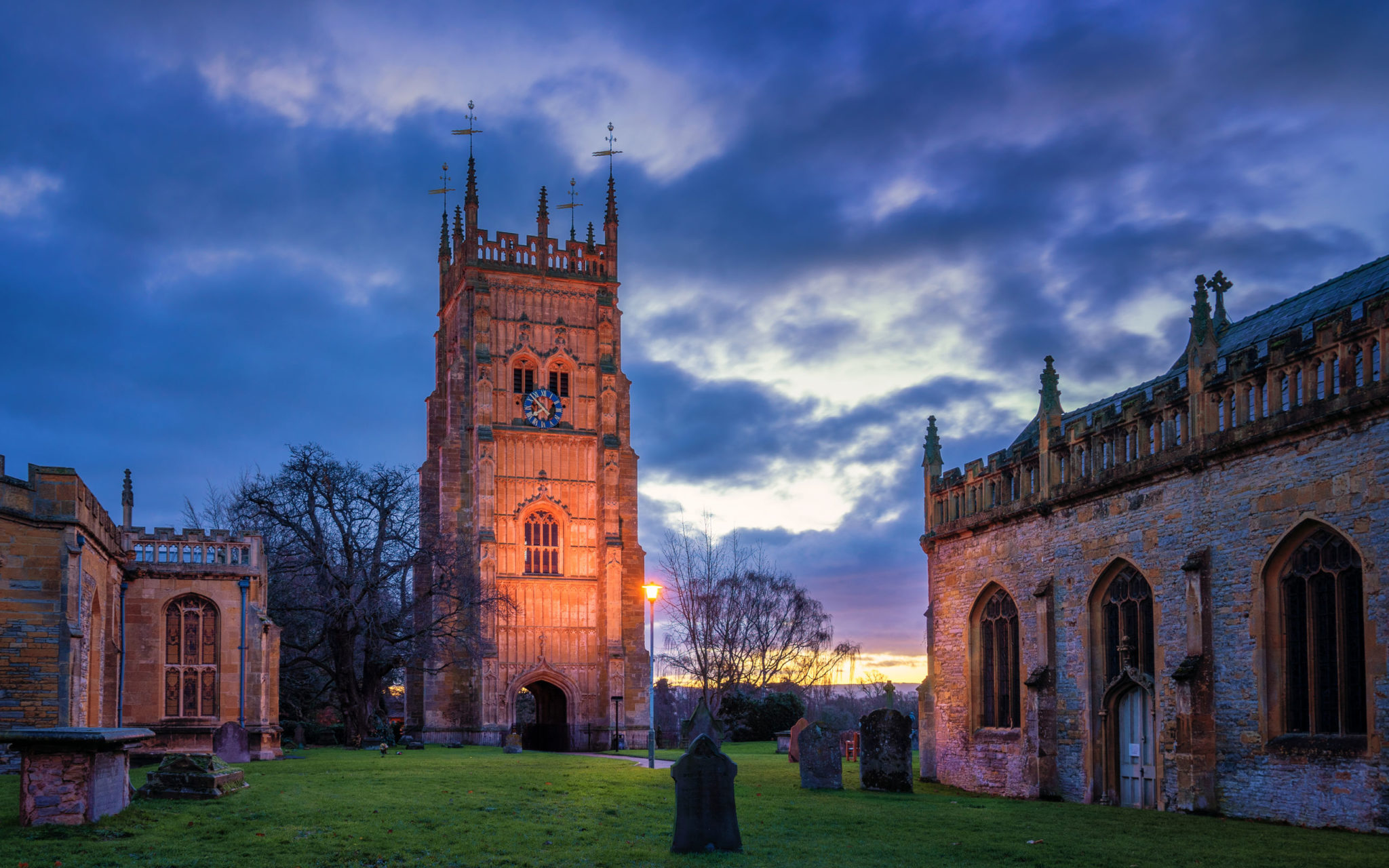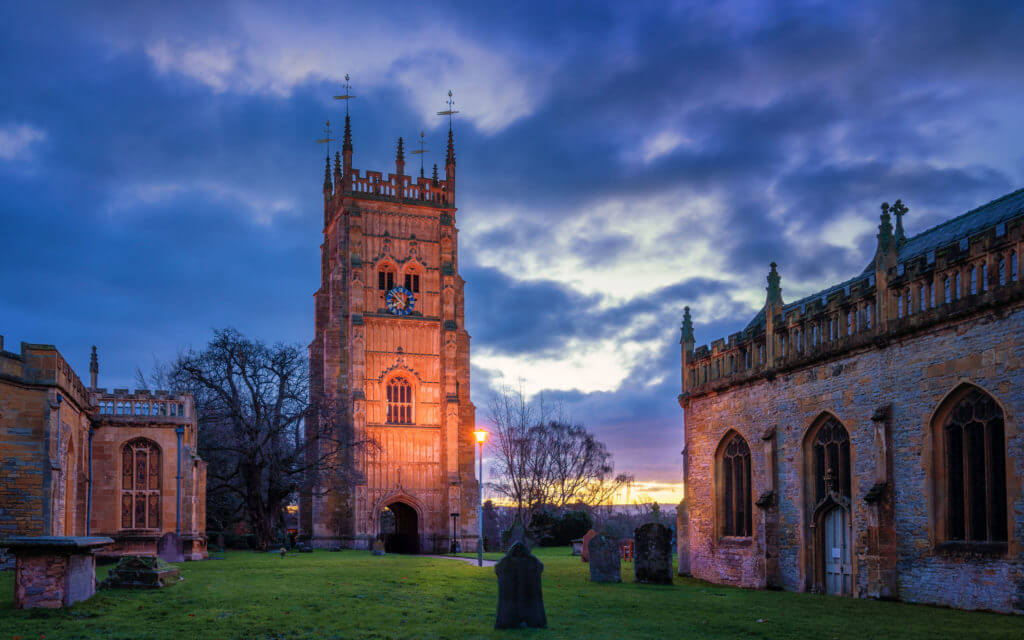 Worcestershire is a rural English county in the heart of the West Midlands. The largest settlement in the region is Worcester, with numerous small villages and towns attracting visitors to the beautiful countryside. Great walking opportunities abound, particularly in the Malvern Hills Area of Outstanding National Beauty.
There are also fabulous attractions for the whole family – kids will love seeing the animals at West Midlands Safari Park and dressing up in costumes at the Tudor House Museum.
History buffs, meanwhile, can visit a host of fascinating museums and galleries, including the birthplace of composer Edward Elgar.
However you like to spend your days out, you're sure to find plenty to keep you busy in Worcestershire. Here is our guide to the best days out in the county.
---
Best Days Out in Worcestershire
---
1. Hike the Malvern Hills
The Malvern Hills make a fantastic day out for any lover of the great outdoors. The hills can be seen for miles around, a collection of peaks stretching along an eight mile ridge. There are plenty of marked walking routes, and an app can make life even easier for you.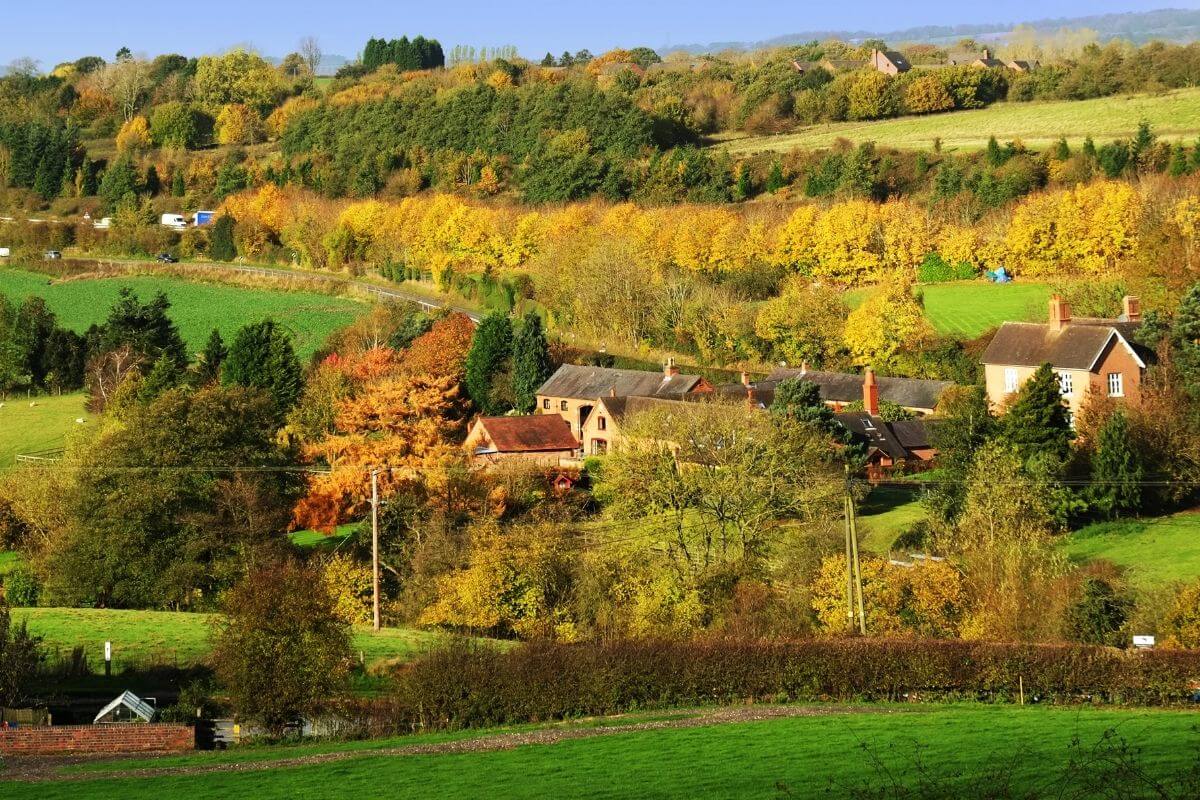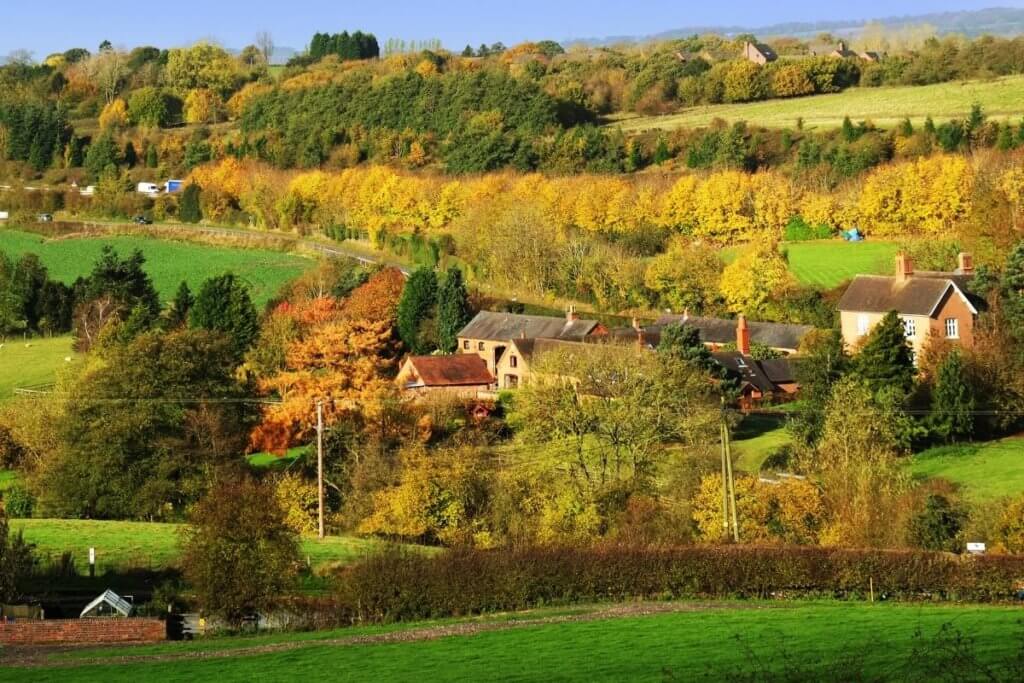 A decent level of fitness is required, as some of the hills are quite steep. But the rewards are worth the effort, with incredible views and exhilarating ridge walks, as the land falls away steeply on either side.
The area is classed as an Area of Outstanding Natural Beauty, with lovely countryside views and a host of native wildlife residing in the area. The surrounding villages of Great Malvern are also a great place to explore, with plenty of cafes and coffee shops offering refreshments to hikers.
2. Drive through West Midlands Safari Park
Representing a great family day out, West Midlands Safari Park has deservedly earned its reputation as one of the best zoos in the UK. The main attraction at the park is the drive through safari area, with species including white rhino, tigers, elephants, and lions on display in large open enclosures.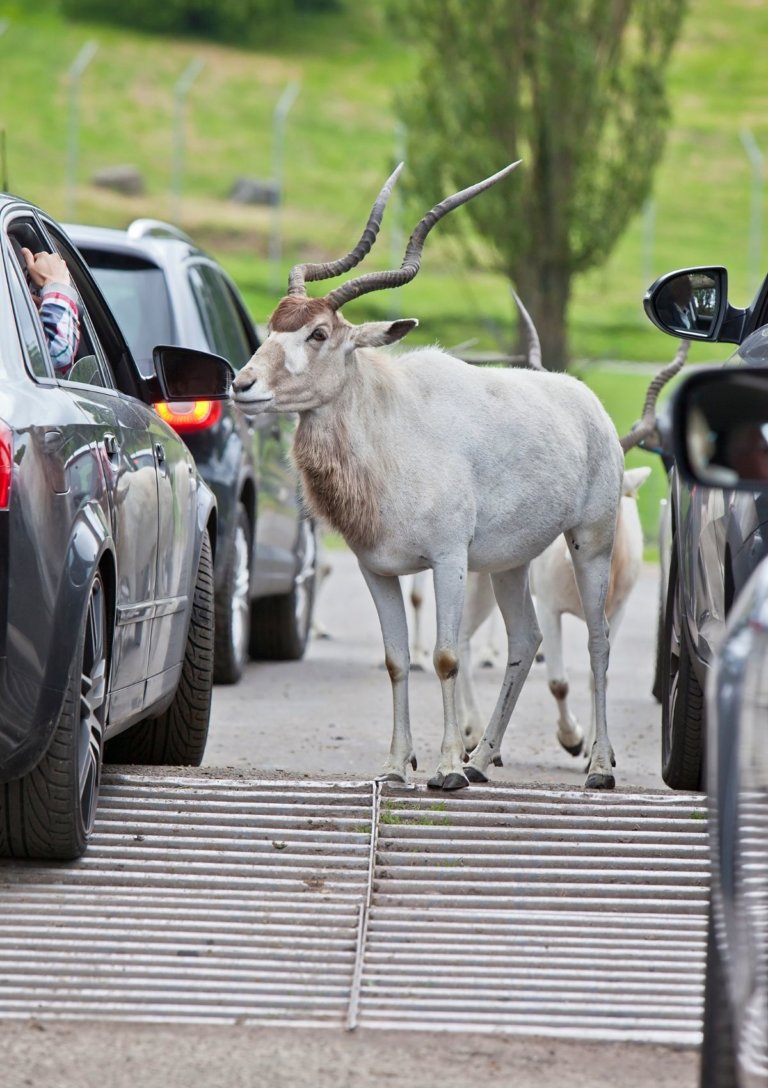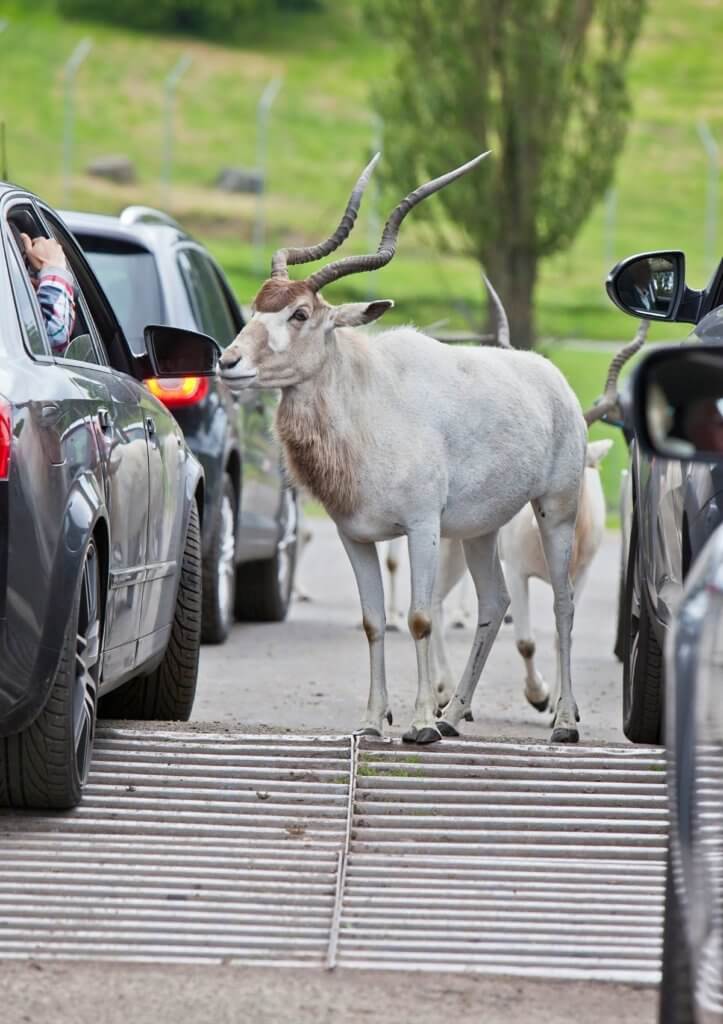 Other attractions at the safari park include a Discovery Trail, which is home to smaller animals such as penguins, as well as an aquarium, reptile world and insect house. And kids will love the Land of the Living Dinosaurs attraction, where a host of animatronic dinosaurs are ready to give you a fearsome fright.
Don't worry, the T-rex won't bite!
3. Explore Broadway
The Cotswolds is a gem in the English countryside, attracting a host of city-livers, looking for a rural escape. And Broadway is probably the pick of the area. The entire village is built in sand-coloured Cotswold stone, giving it a charm unlike other villages in the area. There are a host of captivating independent shops in the village, including a traditional English sweet shop, and nature lovers can enjoy a walk to the Broadway Tower.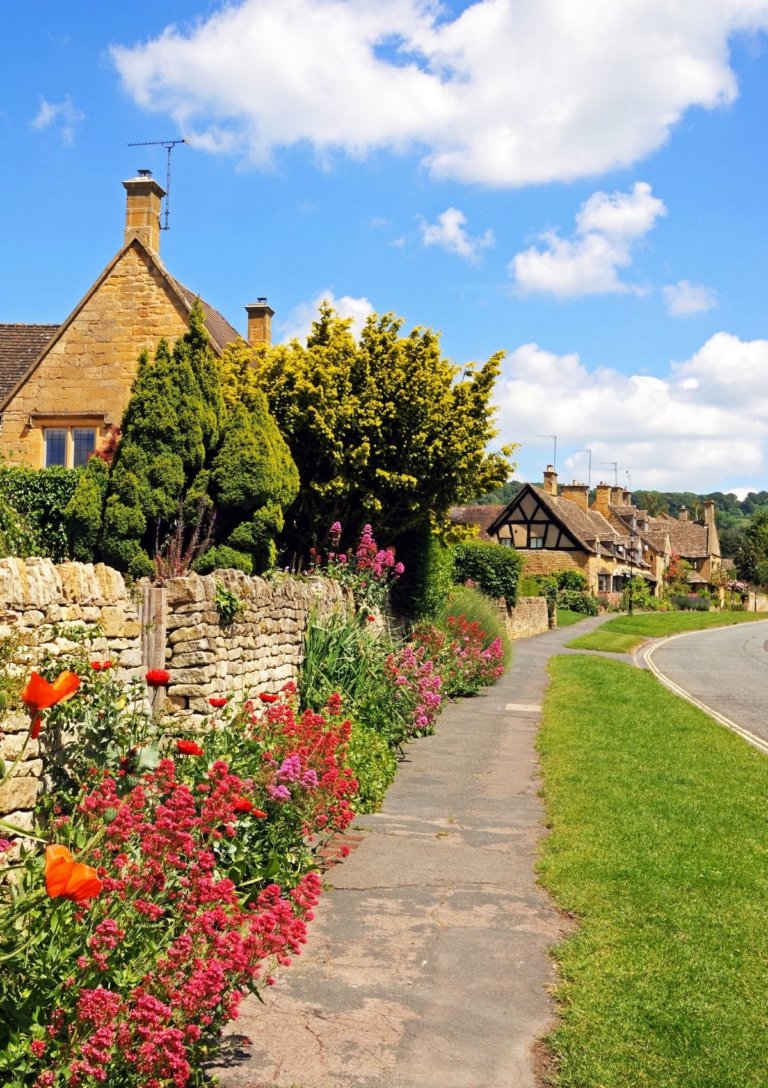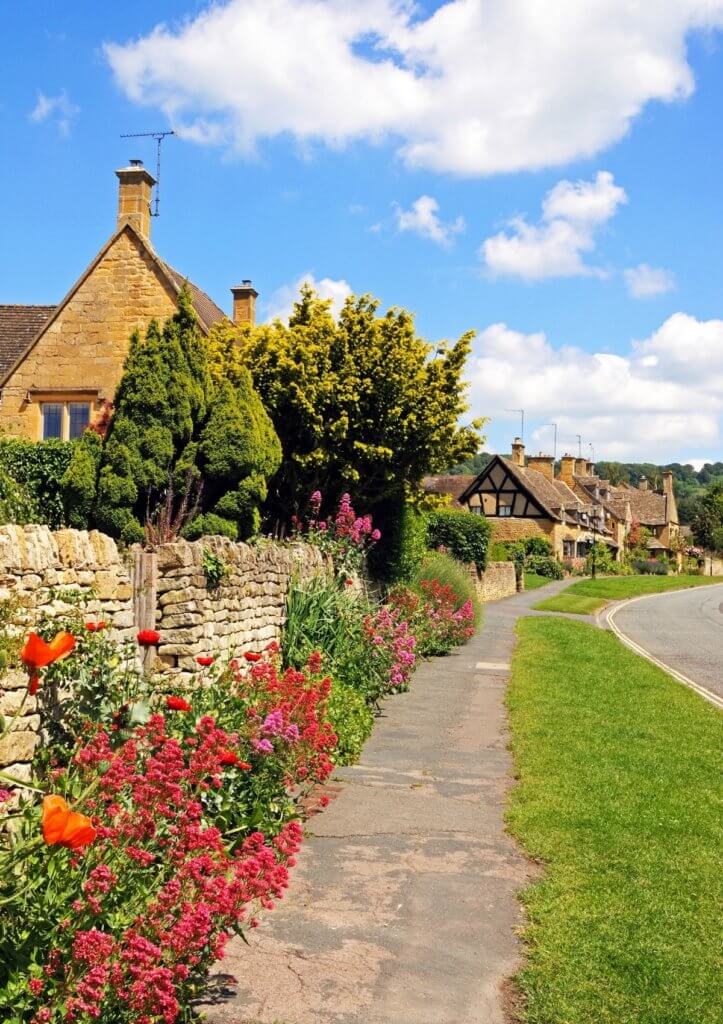 Russell's Fish and Chips also serves up some of the best fish and chips in the country – you have been warned!
Edward Elgar and William Morris both resided in Broadway for a time, with a host of cultural sites to see as well.
4. Put the pedal to the metal at Worcester Indoor Karting
Worcester's only indoor go-karting track is a great day out for petrol heads and dads who want to prove to the kids that they're still top dogs. It has had the seal of approval from some true racers as well, with Formula One world champion Lewis Hamilton even paying a visit to the facility in 2016 to film a piece for Sky Sports alongside Martin Brundle, Johnny Herbert, and others.
Visitors can book packages depending on who they are racing with, such as a family package or an adult package for a group of friends. Safety equipment is provided, and qualified instructors are on hand throughout to make sure you drive the karts safely.
5. Discover Worcester Cathedral
Worcester Cathedral's long history and extensive renovation mean it is in the unusual position of having architectural elements from a number of English periods – medieval, Norman and Gothic to name but a few. The Norman crypt is the oldest part of the cathedral, dating back to the 11th century, whilst visitors will also want to see the tomb of King John and the magnificent Victorian stained glass windows.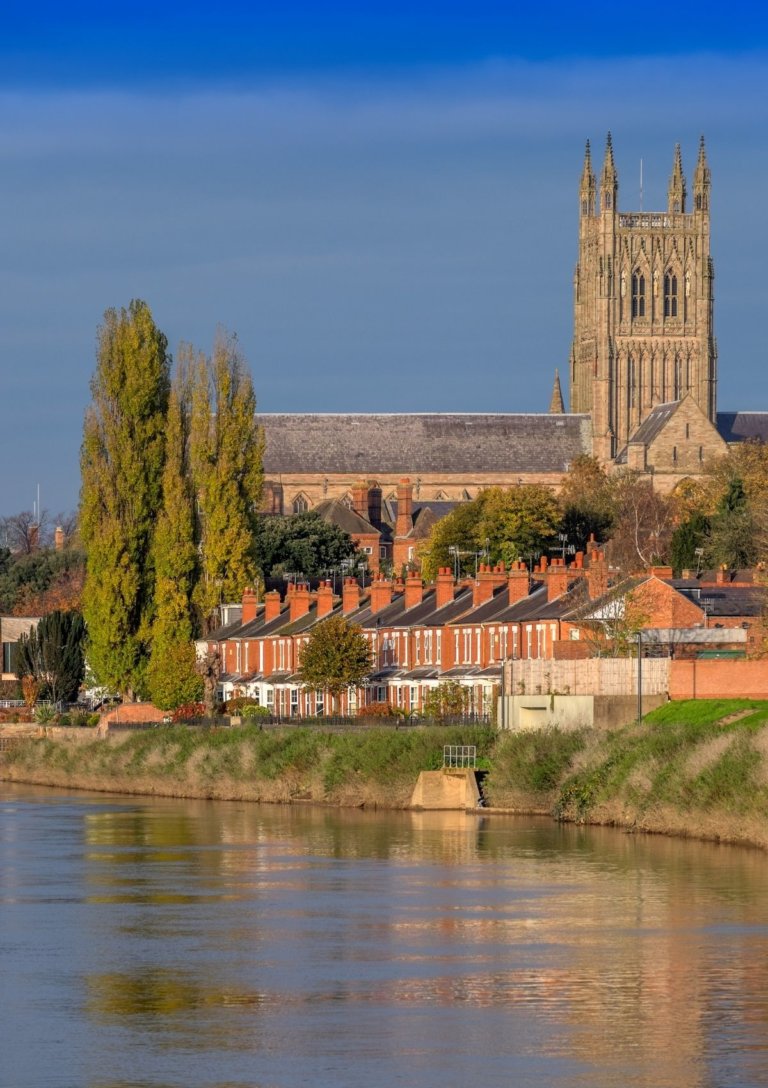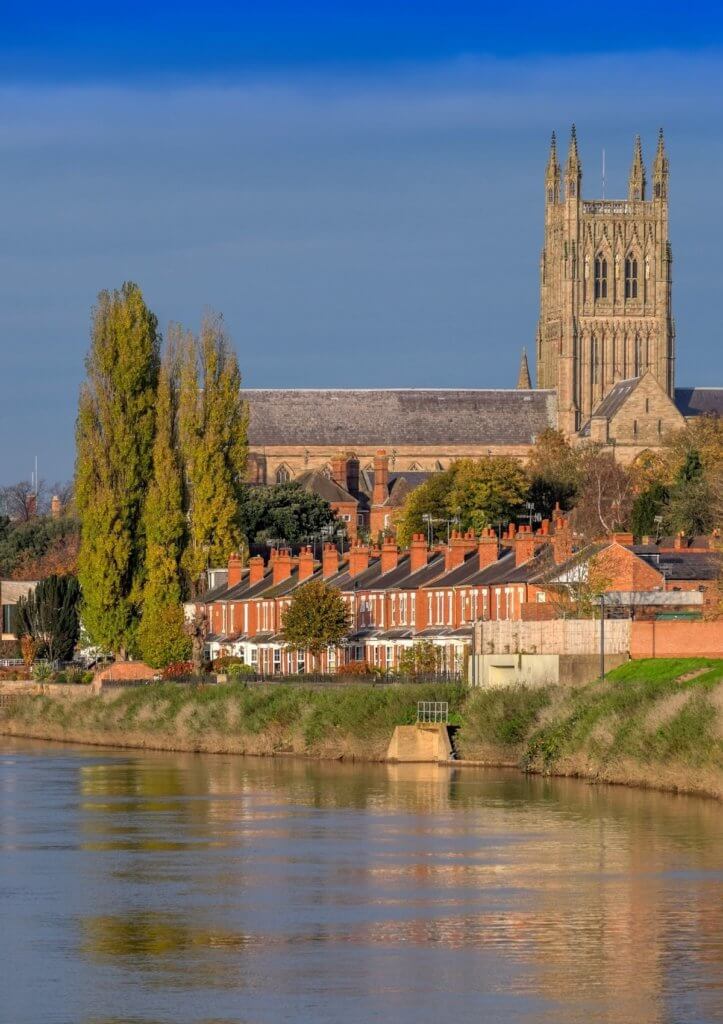 Tech-savvy visitors can download the Worcester Cathedral app before their visit, in order to follow a guided historical trail through the cathedral on their phones.
There is a cathedral shop, and the Cloister Café serves refreshments including coffee and sandwiches. This is one of the best things to do on a day out in Worcester.
6. Ride on the Severn Valley Railway
You may have read about the Severn Valley Railway before, as it featured in our days out in Shropshire article. The railway connects the counties of Shropshire and Worcestershire, providing a fabulous day out for the whole family, as you chug through the English countryside onboard a steam locomotive.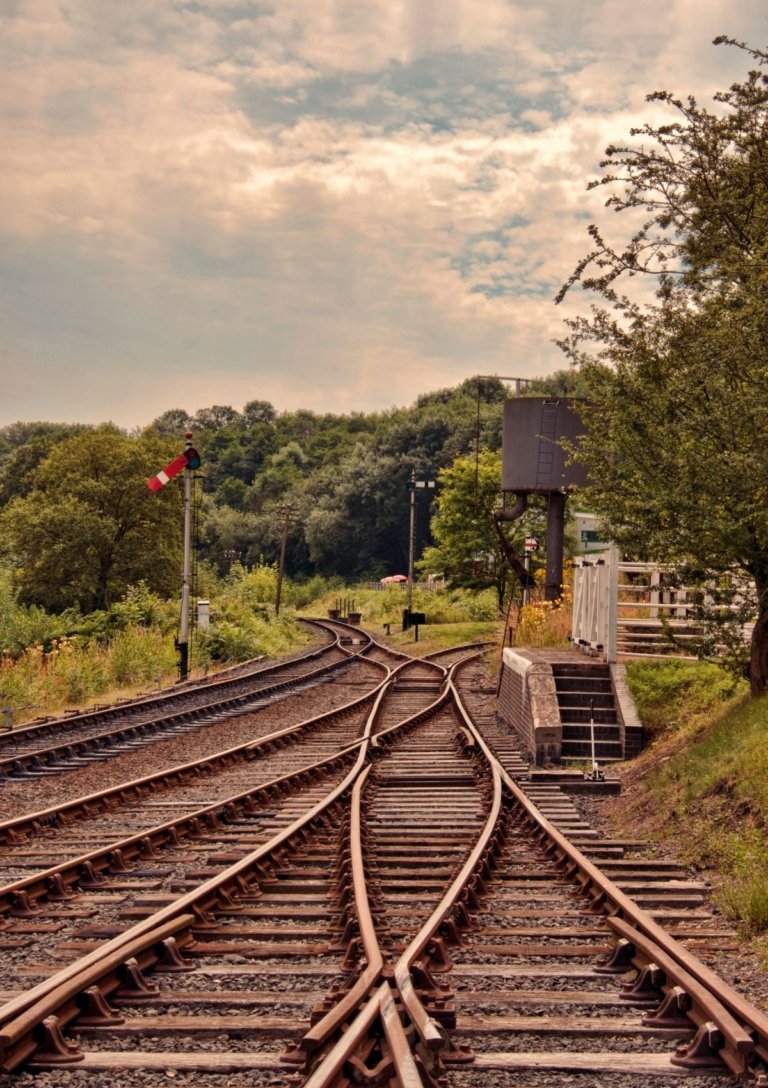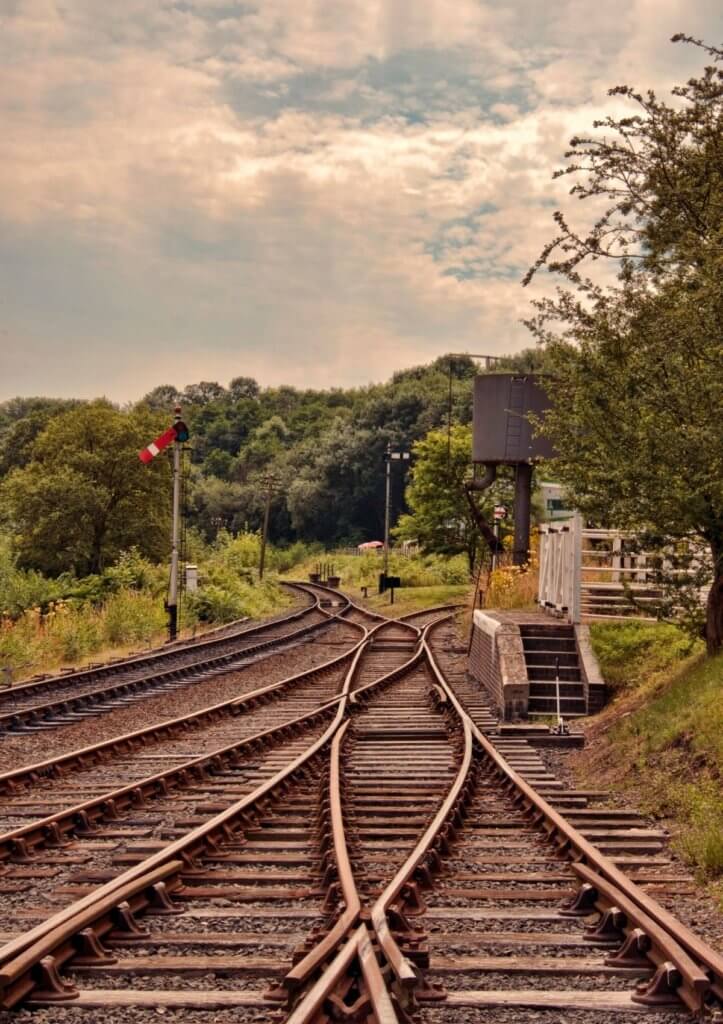 The 16-mile line runs from Bridgnorth to Kidderminster, giving guests a chance to admire the rural English countryside and tuck into a delicious dinner onboard as they complete the journey.
Sunday roasts are served on Sundays and a calendar of special events can be booked, including Christmas-themed journeys and murder mysteries.
7. Visit The Firs – birthplace of Elgar
Edward Elgar is one of England's most well-known figures. The composer was born in a humble cottage in the Worcestershire countryside, all the way back in 1857. This cottage is now a museum dedicated to the great man and represents a wonderful day out for anybody interested in Elgar's work.
Visitors can explore the cottage and garden, which is managed by the National Trust. Exhibits explore Elgar's story and display work including his original music manuscripts, as well as a host of personal letters and other possessions that were gathered during his lifetime.
8. Stroll through Gheluvelt Park
A somber but peaceful day out, Gheluvelt Park was constructed as a memorial after the First World War, in honour of those who died in the conflict. The park is named after the 1914 Battle of Ypres, which centered around the Belgian village of Gheluvelt and was one of the deadliest battles of the war – the Worcestershire Regiment's 2nd Battalion was heavily involved in the fighting.
Today the park is a peaceful place for a stroll, home to a quiet duckpond and a bandstand, with concerts and other events playing out at the weekend. There are also tennis courts, an environment centre, a café and a children's water play area, which is open in the summer.
9. Browse Worcester City Art Gallery and Museum
Housed in an attractive Elizabethan building, the Worcester City Art Gallery and Museum is a great place to visit for anyone looking for a dose of culture. The facility displays a mixture of 19th and 20th century artwork, as well as a number of historic exhibits including a Roman mosaic, dinosaur footprints and a totem pole from North America.
The county's most famous export also has an exhibit, with the jug used to make the first ever batch of Worcestershire Sauce on display.
10. See the animals at All Things Wild
All Things Wild is a family-friendly attraction which aims to help kids get in touch with nature.
There are numerous things to do, which will provide endless entertainment for the little ones. There's an outdoor play area, an indoor soft play area, a lemur walk, petting zoo and a dinosaur exhibit.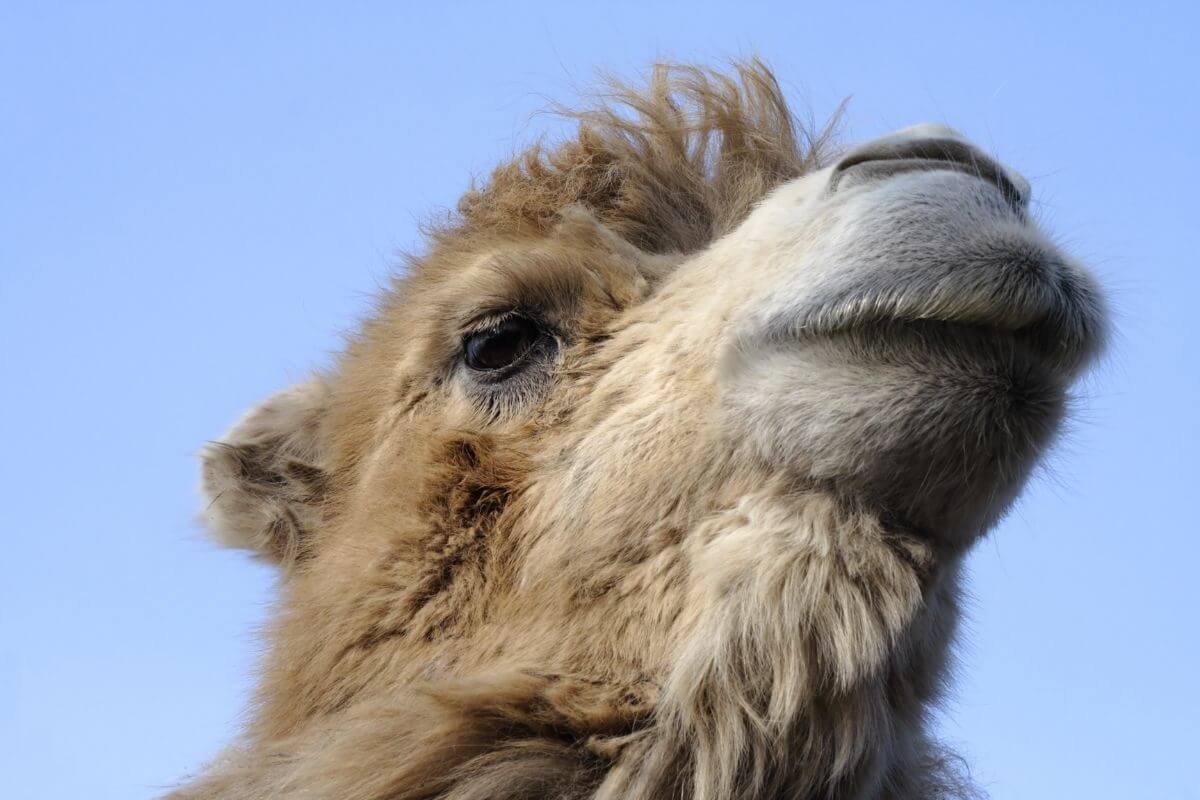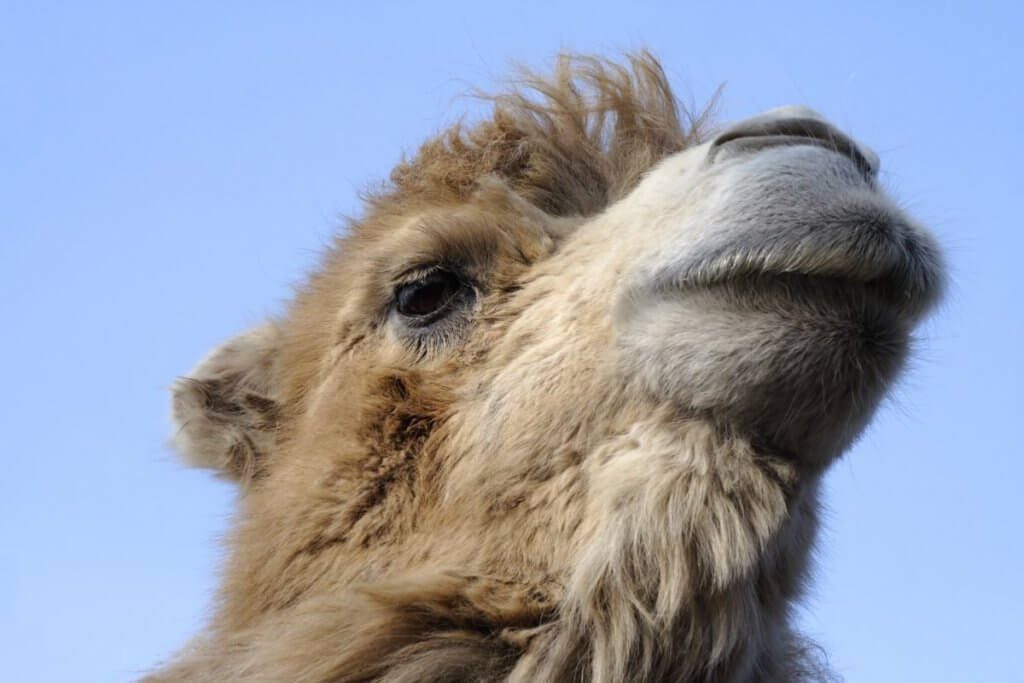 Animals to see at the park include meerkats, beavers, kangaroos, camels and zebra. Other activities that children can enjoy include pond dipping and bug hunting, while the park even offers the chance for kids to be a 'keeper' for the day – prebooking is required.
11. Visit Hanbury Hall
Another attraction which is brilliantly managed by the National Trust, Hanbury Hall is an extensive restored 18th century manor house, home to a beautiful garden.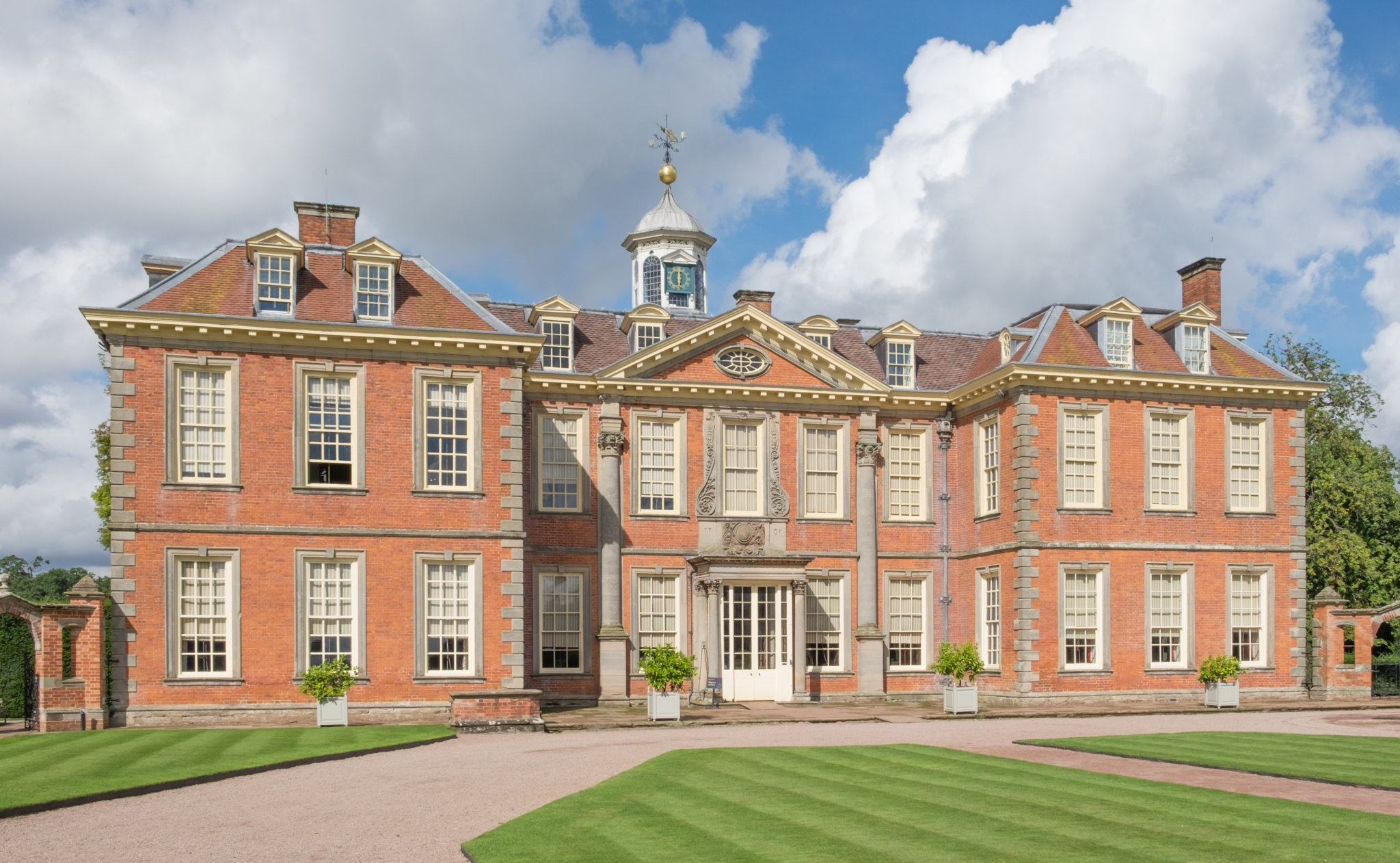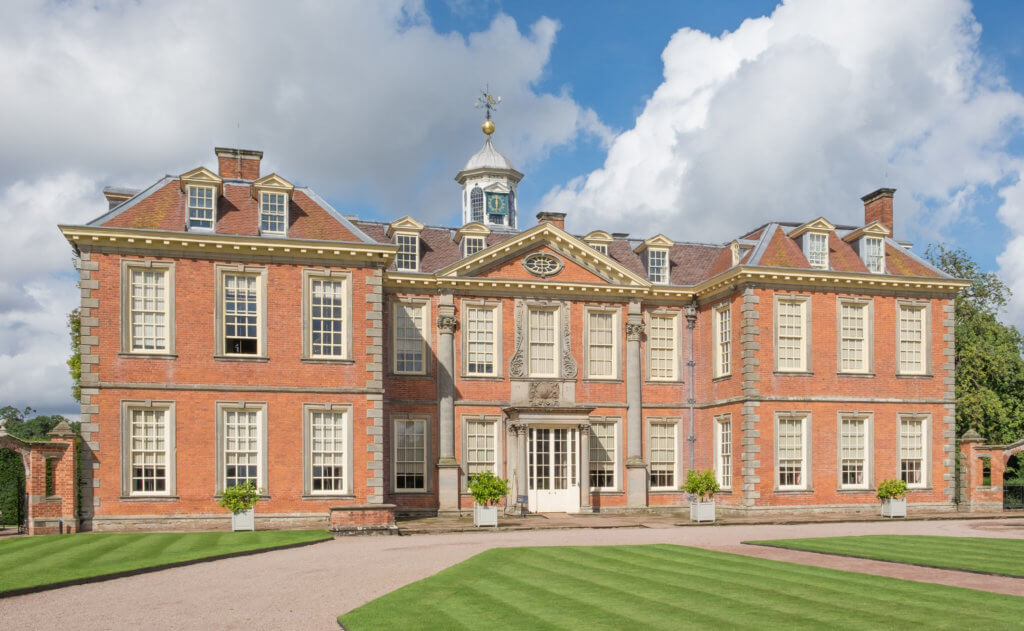 Fans of these country estates know what to expect – attractive and grand rooms, perfectly manicured gardens, and a range of interesting artefacts and paintings on display. A great way to spend a day is simply to stroll around the house and gardens, admiring the work that has gone into restoring them.
Hanbury Hall also has a café serving up refreshments and a range of seasonal attractions, including a winter garden.
12. Explore Worcester Woods Country Park
If you're after a day out that makes the most of the countryside, then look no further than Worcester Woods Country Park. The 110-acre park is taken up mostly with protected ancient woodland, which makes a perfect place to take the dogs for a walk or to unpack a picnic for the entire family. Birds chirp in the trees and walking trails take you deep into the woodland.
If you're visiting in April or May then you may be lucky enough to see the forest floor carpeted in a sea of beautiful bluebells. The park is extremely popular in the summer months, with a range of attractions including an adventure playground, mini-golf and a bouncy castle during the school holidays.
There's also an indoor café with free Wi-Fi.
13. Step back in time at the Tudor House Museum
If you're looking for free things to do in Worcestershire then it doesn't get much better than the Tudor House Museum. Housed in a classic timber-framed building, the museum used to be a weaver's cottage, before becoming a pub and later a Victorian coffee house. It also served as an Air Raid Precautions wardens office during the Second World War.
The colourful history of the building is charted throughout the museum, with artefacts and characters dressed in period costume. Kids will love dressing up in traditional Tudor garments, and there's a Victorian themed coffee shop for adults to enjoy.
14. Enjoy a day at Worcestershire County Cricket Club
It doesn't get more traditionally English than cricket. And fans of the game will struggle to find a better place to watch the sport than at Worcestershire County Cricket Club. New Road is the club's ground, holding up to 5,500 spectators at any time. The club are one of England's most successful, with England star Moeen Ali batting for the team alongside a host of Australian stars.
Cricket matches tend to last several hours and booking needs to be made in advance but if you can get hold of tickets then you are sure to enjoy a fantastic day out – as long as the rain stays off!
READ MORE: 16 Fascinating Facts About Cricket in England
15. Visit the Infirmary Museum
In the heart of Worcester and just a couple of minutes' walk from the city art gallery, the Infirmary Museum is another fascinating attraction for visitors to explore. The Georgian building was once home to the Worcester Royal Infirmary before the site closed in 2002. It is where the British Medical Association met for the first time and is now open once again as a museum, run by Worcester University.
Anyone interested in medicine will be fascinated by the exhibits on display, including historic medical equipment, bones, and installations regarding the future of medical technology.
Day out in Worcestershire
As you can see, Worcestershire is a diverse county, home to numerous attractions. Nature lovers will love exploring the countryside, particularly the Malvern Hills, which offers some of the best walking territory in the whole of England.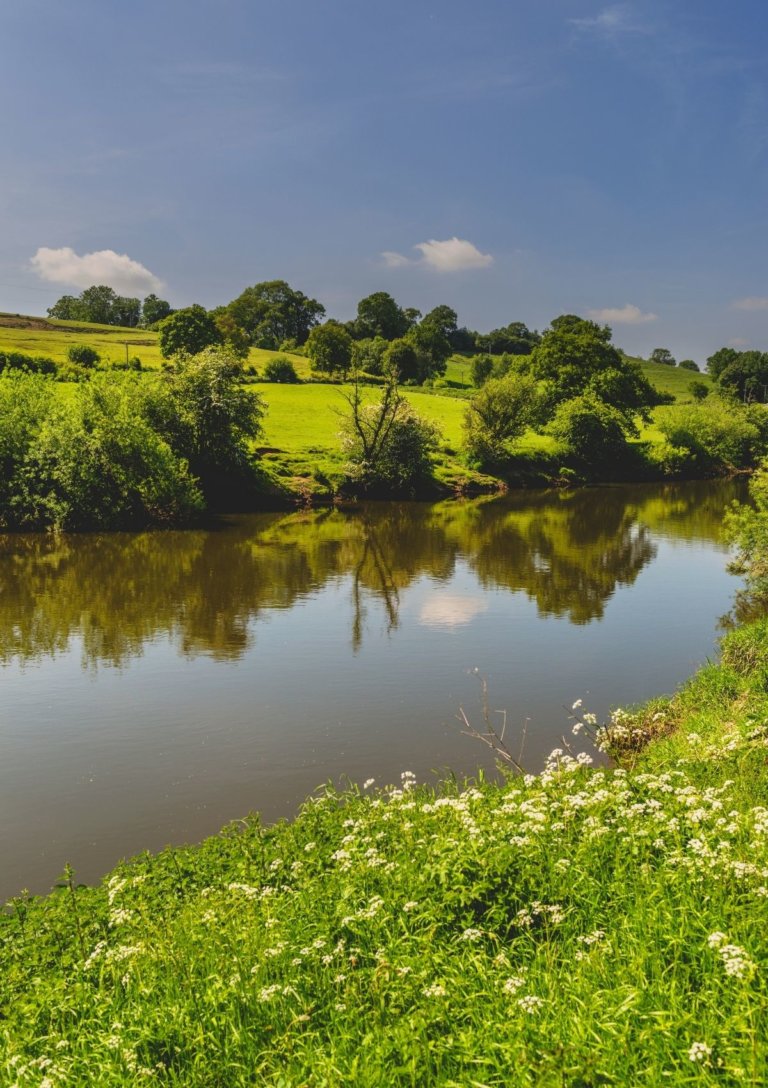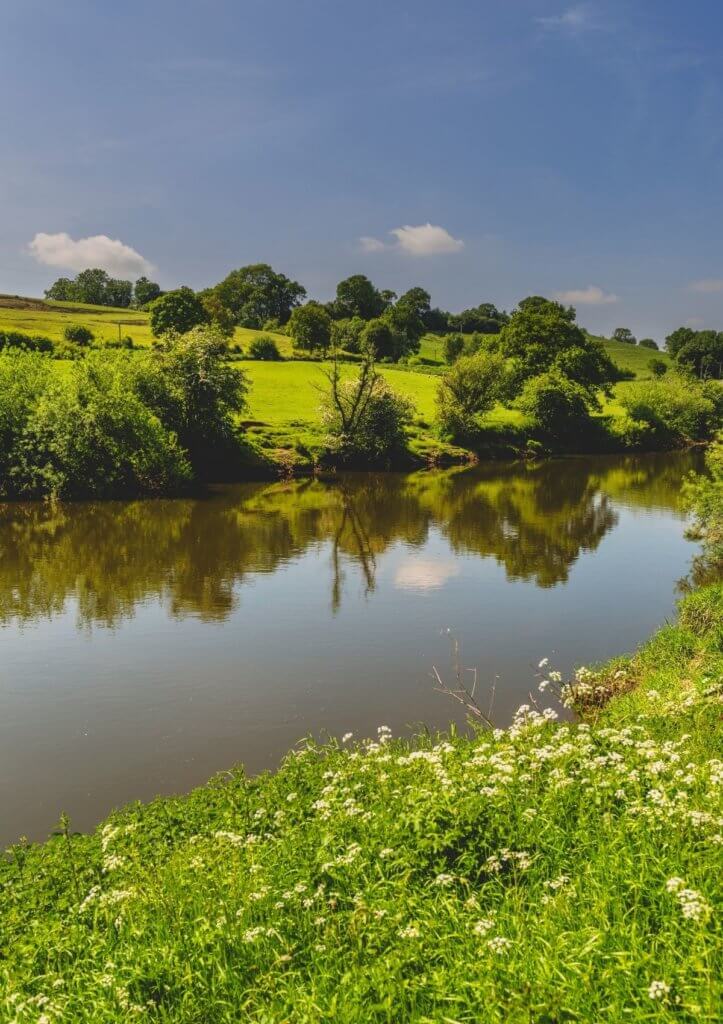 West Midlands Safari Park is a great day out for the entire family, whilst the Severn Valley Railway provides an experience like no other.
There are also a range of interesting museums and attractions, charting the rich history of the county from medieval times. However you wish to spend your days out in Worcestershire, you are certainly going to be spoiled for choice!
Quicklist: best days out in Worcestershire
1. Hike the Malvern Hills
2. Drive through West Midlands Safari Park
3. Explore Broadway
4. Put the pedal to the metal at Worcester Indoor Karting
5. Discover Worcester Cathedral
6. Ride on the Severn Valley Railway
7. Visit The Firs – birthplace of Elgar
8. Stroll through Gheluvelt Park
9. Browse Worcester City Art Gallery and Museum
10. See the animals at All Things Wild
11. Visit Hanbury Hall
12. Explore Worcester Woods Country Park
13. Step back in time at the Tudor House Museum
14. Enjoy a day at Worcestershire County Cricket Club
15. Visit the Infirmary Museum
Day out in Worcestershire