Oxford is a beautiful city, but if you're looking for some great day trips from Oxford to explore the surrounding towns and nearby attractions, this list has you covered.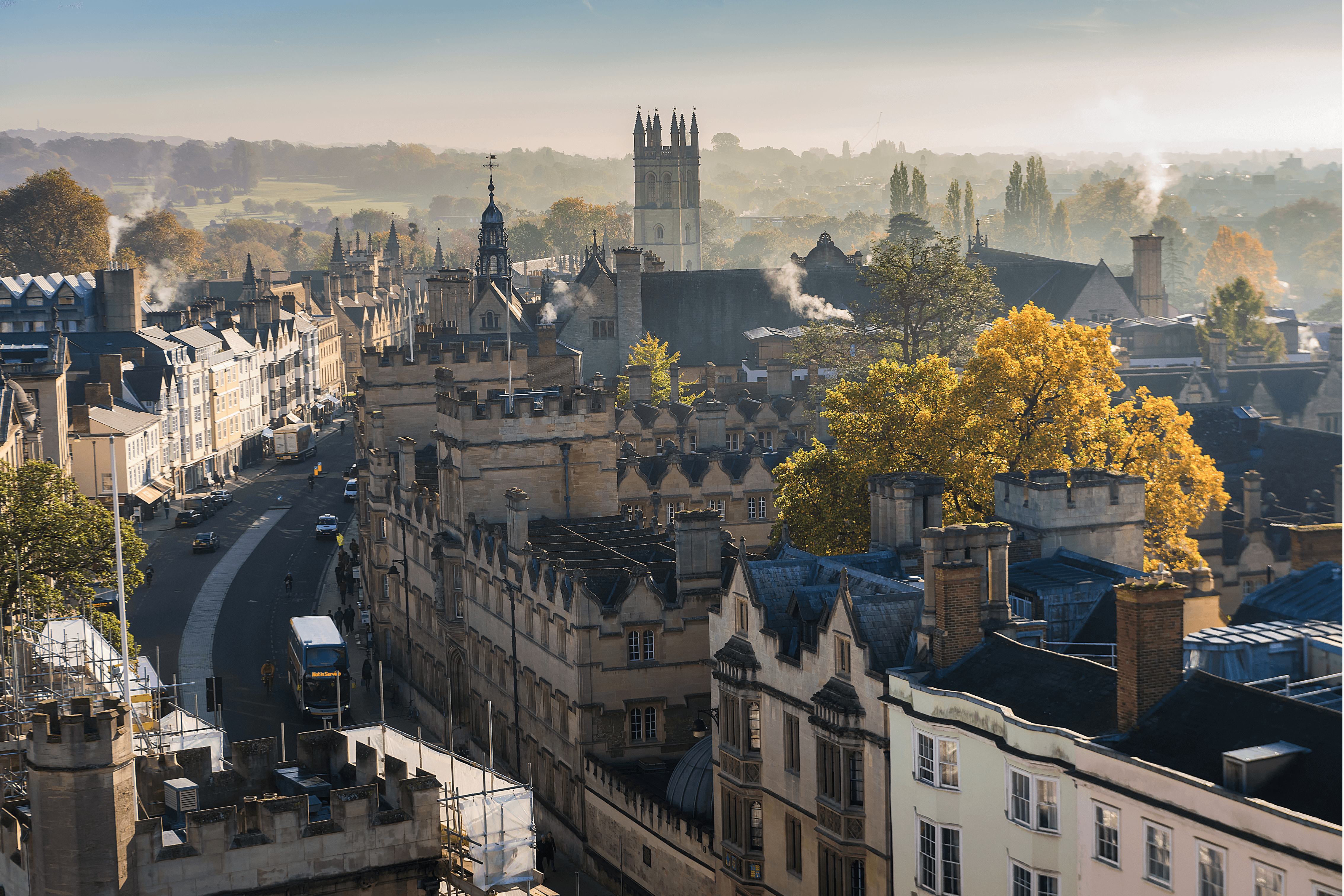 There are so many options to have a wonderful day out in Oxford, but if you're based in or near the city and fancy going further afield for your day out, there are plenty of brilliant options for that too.
From Bicester to Blenheim Palace, and Sunnyhill to Stonehenge, there's lots just waiting to be explored, and plenty of great options to suit all interests, budgets and ages. You can even choose by journey length, so there's no excuse not to have a great day out. Here are the 10 best day trips from Oxford for when you want to escape the city.
1. Cogges Manor Farm from Oxford
Travel Time: Around 25 minutes by car
Cogges Manor Farm is a little piece of perfect countryside not far from the city. This historic farm can be found in Witney, Oxfordshire, and consists of the stunning 13th century Manor House, the walled kitchen garden, an orchard, an adventure play for the kids, animals to meet, and 17 acres of grounds to make the most of — it really is one of the best day trips from Oxford.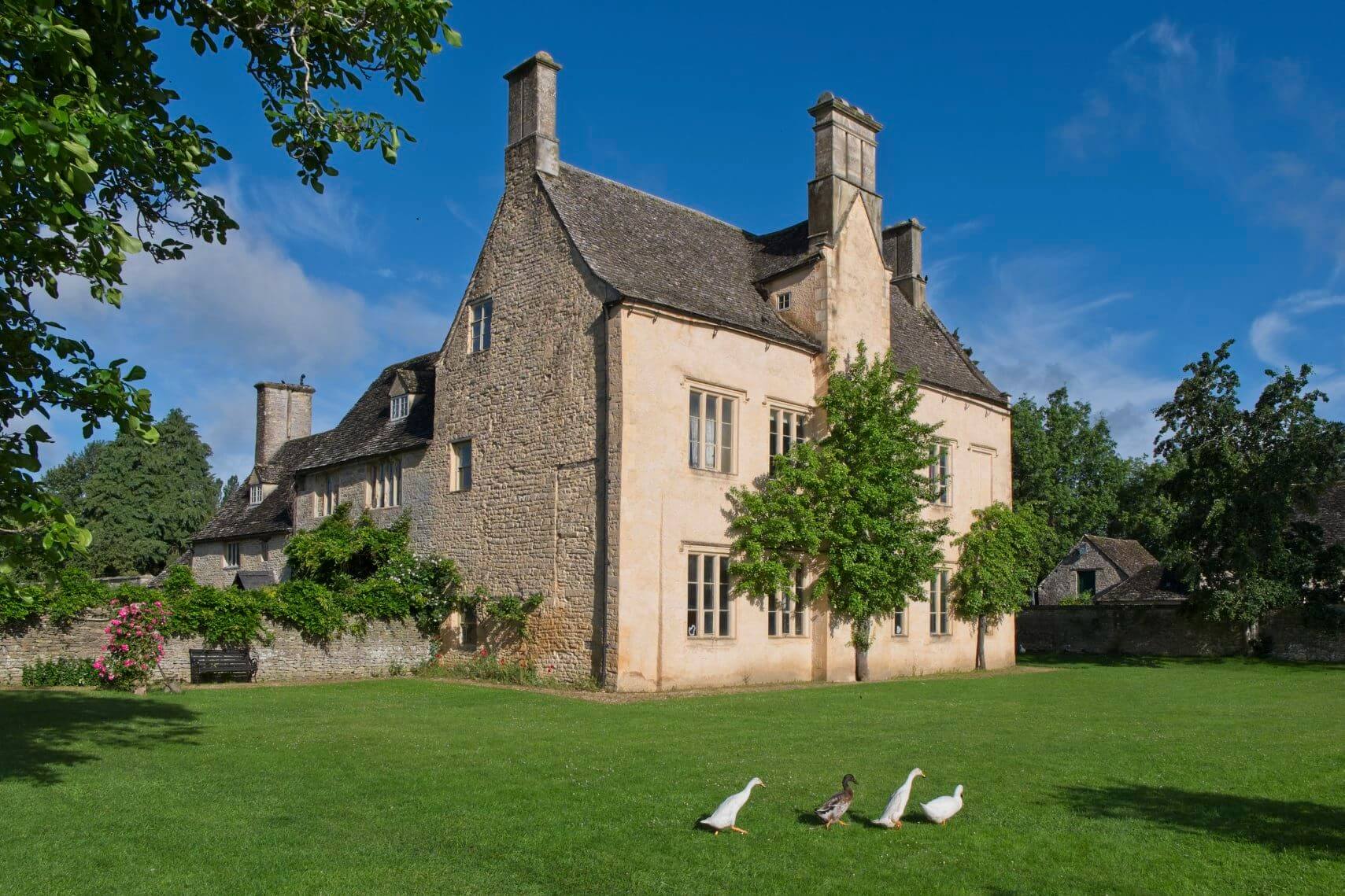 This popular visitor attraction hosts everything from big events to adult learning workshops, so you're sure to find something to do there. If you go on a day when there are no events on, that's OK too as there's loads to see. The Grade II listed farm buildings are fascinating for any history buffs, and there's plenty to explore with little ones too. The kids will love the 'Meet the Animals' sessions, climbing the adventure play fort, and shooting along the zipwire.
Love the sound of a day trip to Cogges Manor Farm? You can book to visit through Love To Visit here.
2. Abingdon-on-Thames from Oxford
Travel Time: Around 15-20 minutes by car
Not far from Oxford, you'll find the town of Abingdon on the River Thames. This cute town is usually pretty busy as it's a market town with lots of interesting history. It's apparently the 'oldest, continuously inhabited town in England', and is a great place to visit if you're trying to save pennies because you can take a simple walk around the town and have a great day out without going into any shops or attractions if you want to.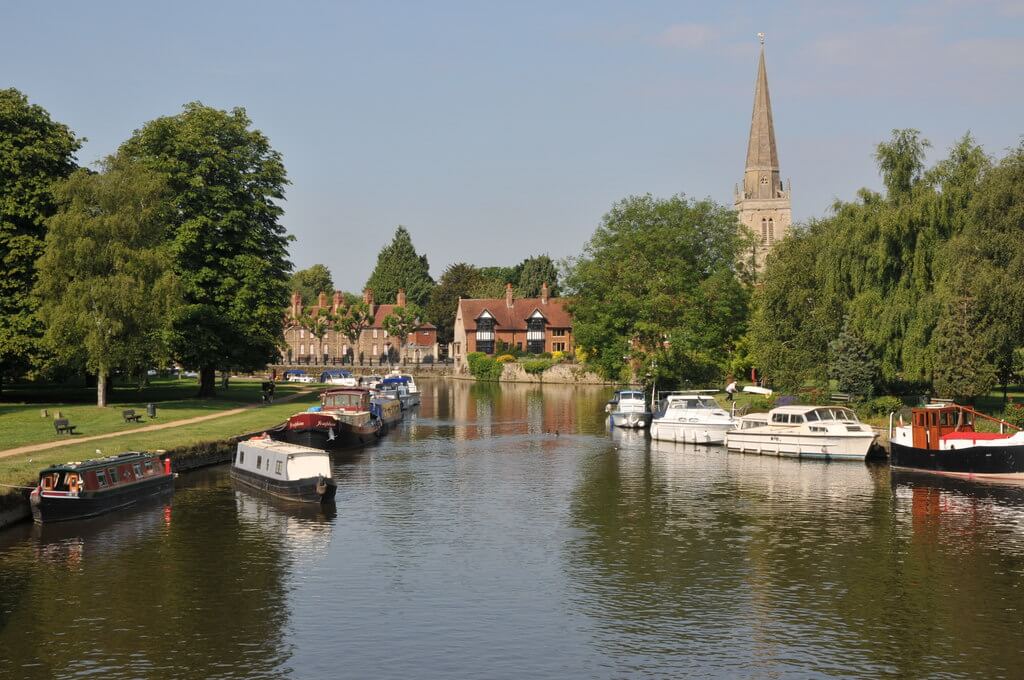 See the unique architecture, take in the history, and if you do fancy treating yourself there are plenty of great independent shops, cafes and restaurants to check out. Duck into their museum too, if not for the interesting town history then for the rooftop views that overlook Abingdon. From riverside pubs to the farmers' market, there's lots to do here so you're sure to enjoy this brilliant day out.
And as if all that wasn't reason enough to visit Abingdon, if you time your day out well you might catch one of Abingdon's famous celebration traditions; bun throwing. If you're lucky enough to see this in person, local dignitaries will throw buns off the roof of the Abingdon Museum for the crowd to catch. We challenge you to find a better end to a day out than catching a free bun!
3. Bicester Village from Oxford
Travel Time: Under 30 minutes by car
Shopaholics… this one's for you. Bicester Village is well known in the UK and around the world as a premium shopping destination for anyone searching for a bargain. The open air shopping village offers restaurants, kids areas, and of course over 160 luxury fashion and lifestyle boutiques with outlet prices.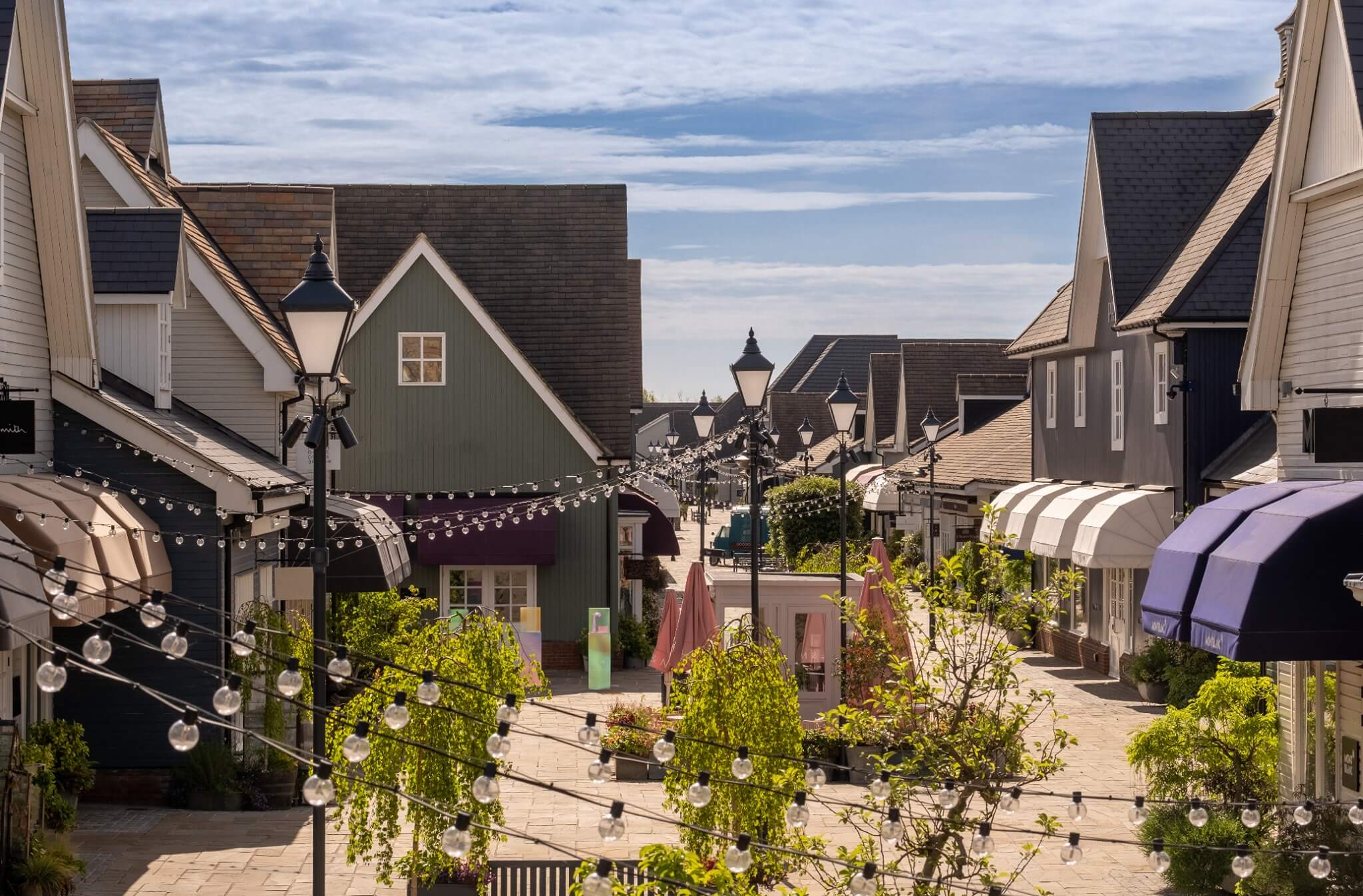 Set in the heart of the Oxfordshire countryside, this is one of the best day trips from Oxford as it offers some of the best outlet shopping in England, hands down. It's perfect for anyone who wants to shop 'til they drop while entertaining the kids at the play area, which features a hollowed tree trunk, lookout tower and slide. They play, you shop… a great day out.
4. Sunnyhill Vineyard from Oxford
Travel Time: 15-20 minutes by car (or taxi, if you're there for some serious wine tasting!)
This one is a mere hop, skip and a jump away from the city, with only a 15-20 minute car ride (or taxi ride, if you plan to test out the wines properly). Sunnyhill Vineyard is a beautiful spot to get you outside of the hustle and bustle of Oxford and re-connecting with nature. And wine.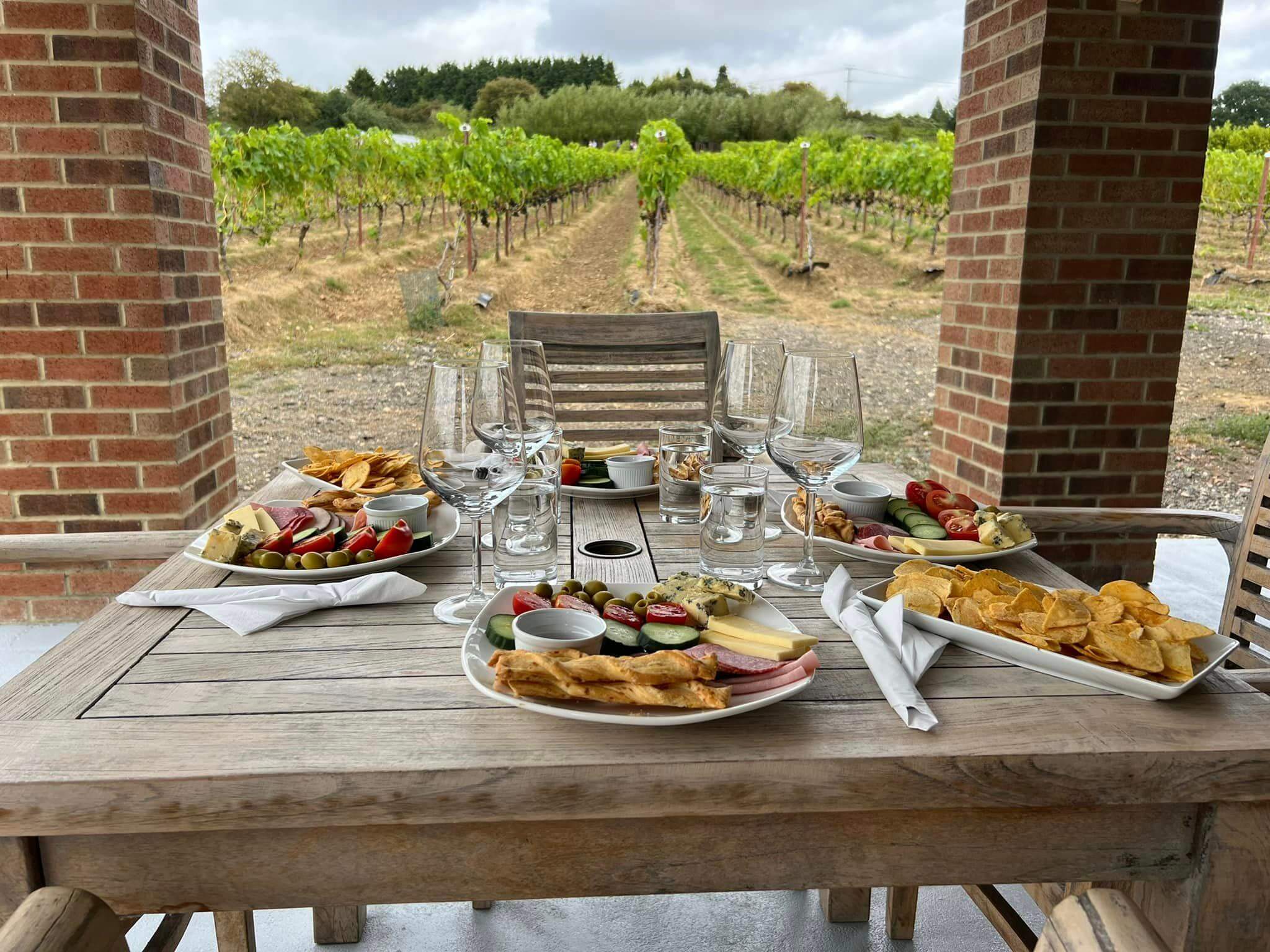 Sunnyhill is family-run, so when you take a tour of the vineyard you might even hear from the passionate owner himself, and meet their resident alpacas who follow anyone entering their field — no spitting though, they're friendly. Stick around for the wine tasting which is always a great day out. If you're looking for a quick day trip near to Oxford, this is a great spot that will get you out in the countryside overlooking the vines.
5. Blenheim Palace from Oxford
Travel Time: Around 20 minutes by car, or around 45 minutes by train
If you're interested in train trips from Oxford, there are plenty of options since Oxford is a fairly well-connected city. Beautiful Blenheim Palace is just a quick 20 minute trip in the car, but it's also easy to access by train which takes around 40 minutes.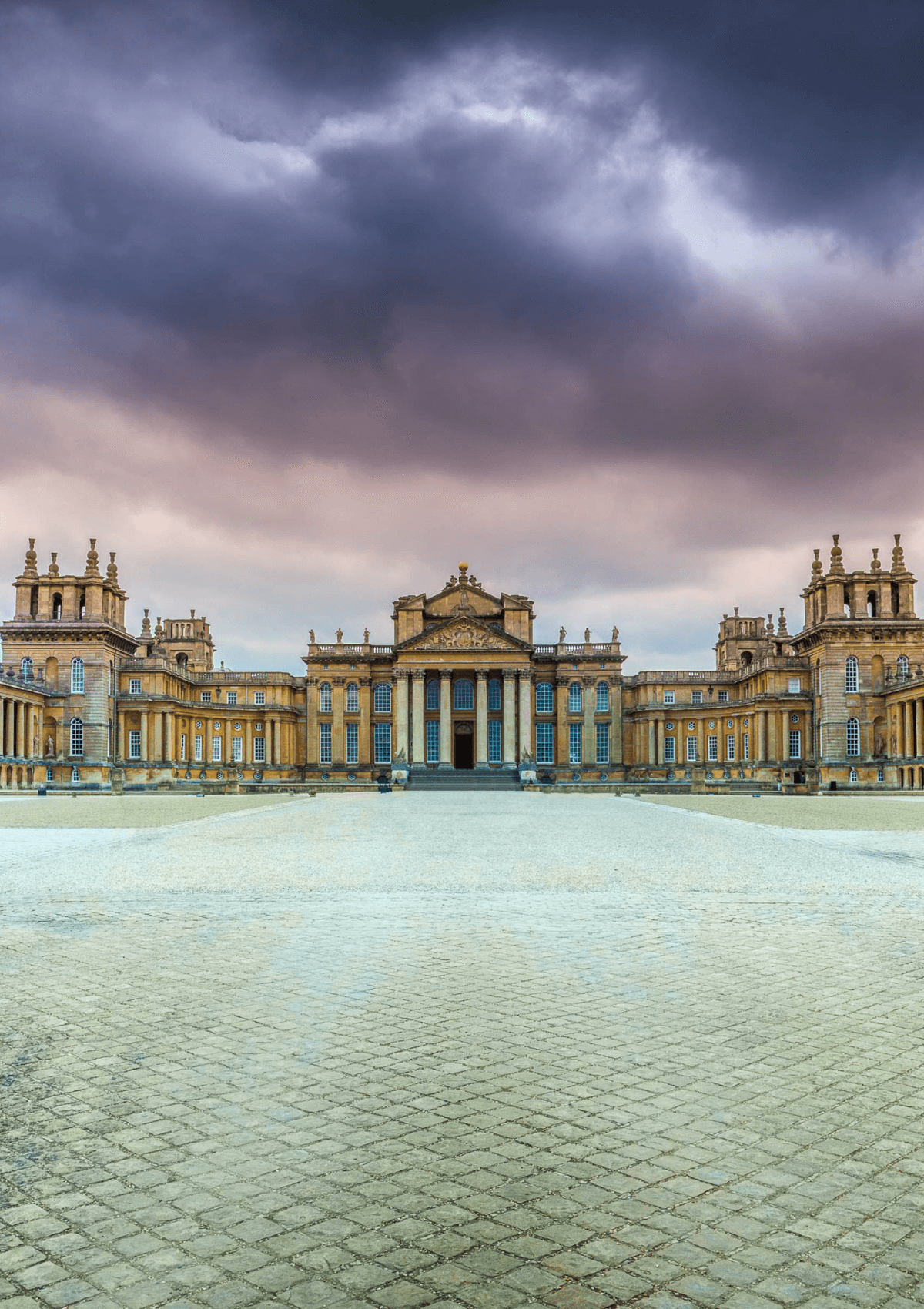 Blenheim Palace is a stunning place to visit that will leave you in awe when it comes to its size and grandeur. With fascinating 18th-century history to discover, you'll learn lots on a day trip here. Explore the birthplace of Winston Churchill and former home of the first Duke of Marlborough.
There are fewer better places for your day trips from Oxford than Blenheim Palace, with its well-maintained, gorgeous grounds that are perfect for a sunny day. If you visit at the right time of year you may even catch one of the most wonderful flower shows in England which takes place on the grounds. Blenheim Palace at Christmas is a pretty special experience too.
Even if the weather isn't good, the interior is just as impressive so don't miss this as it's one of the best day trips from Oxford.
6. The Living Rainforest from Oxford
Travel Time: Around 30 minutes by car
The Living Rainforest is around 30 minutes away, and it's well worth the journey for both adults and curious kids. This day trip from Oxford will have you feeling like you've actually travelled to the other side of the world thanks to the humidity that hits you when you walk inside.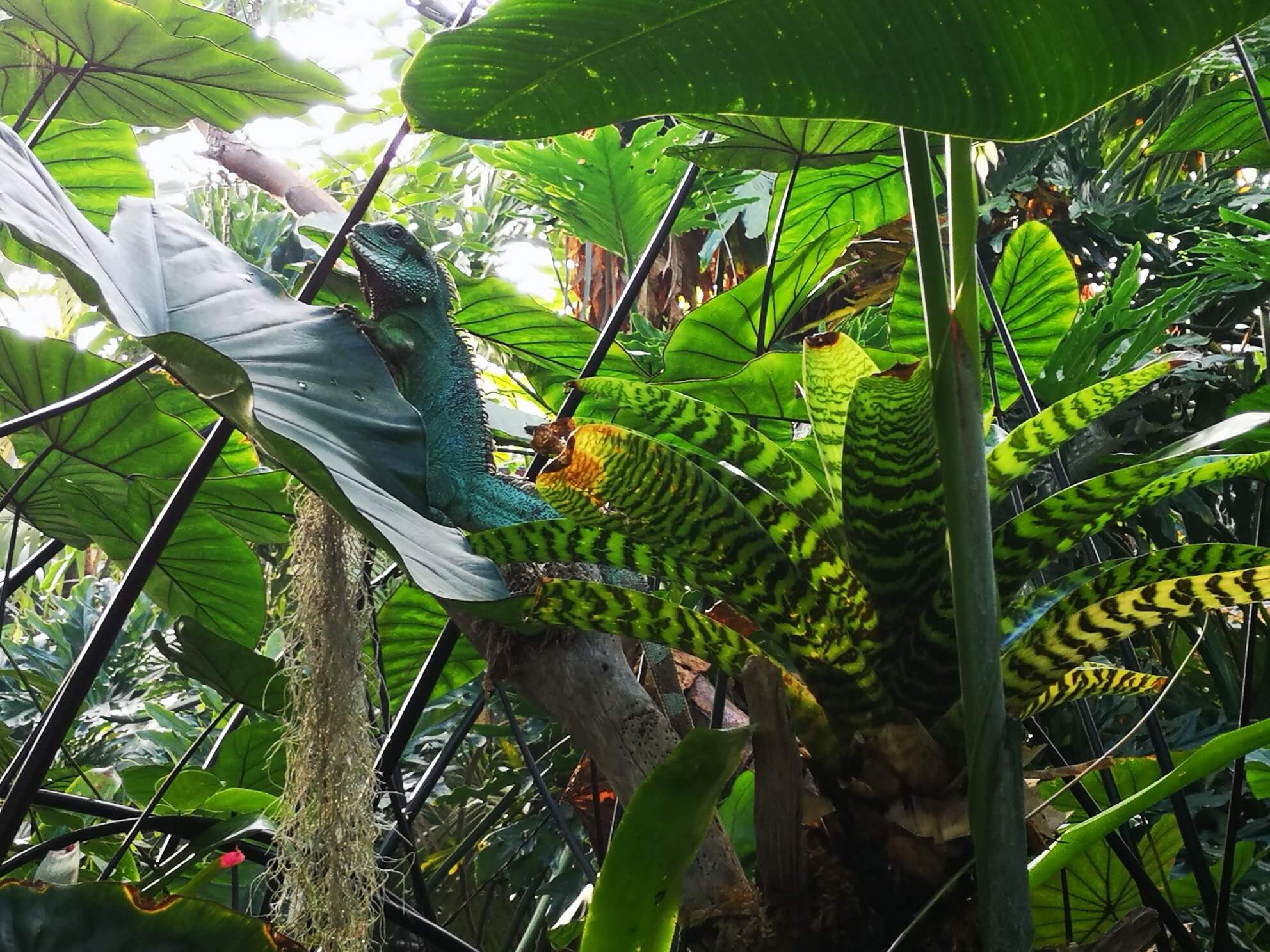 The centre is run by the Trust for Sustainable Living and welcomes many school trips each year, but it's also a popular destination for a day out if you're near Oxford. As soon as you walk in, you're transported to the lush rainforest with all its sounds, smells and colours. Inside, you'll come face to face with over 850 species of plants and animals, some of which are rare and endangered.
They maintain high standards when it comes to animal welfare, and focus on conservation efforts to help save rainforests elsewhere around the globe. With options like their Keeper Experiences and afternoon teas in the rainforest, there's lots to do here that will keep the whole family entertained during your day trips from Oxford.
7. Highclere Castle from Oxford
Travel Time: Around 40 minutes by car
Highclere Castle is absolutely beautiful, and is probably best known for being the home of Downton Abbey. It's where the famous TV show was filmed, and they allow entrance to the public at certain times of the year. Because of this, it's important that you pre-book your visit if you're planning any day trips from Oxford.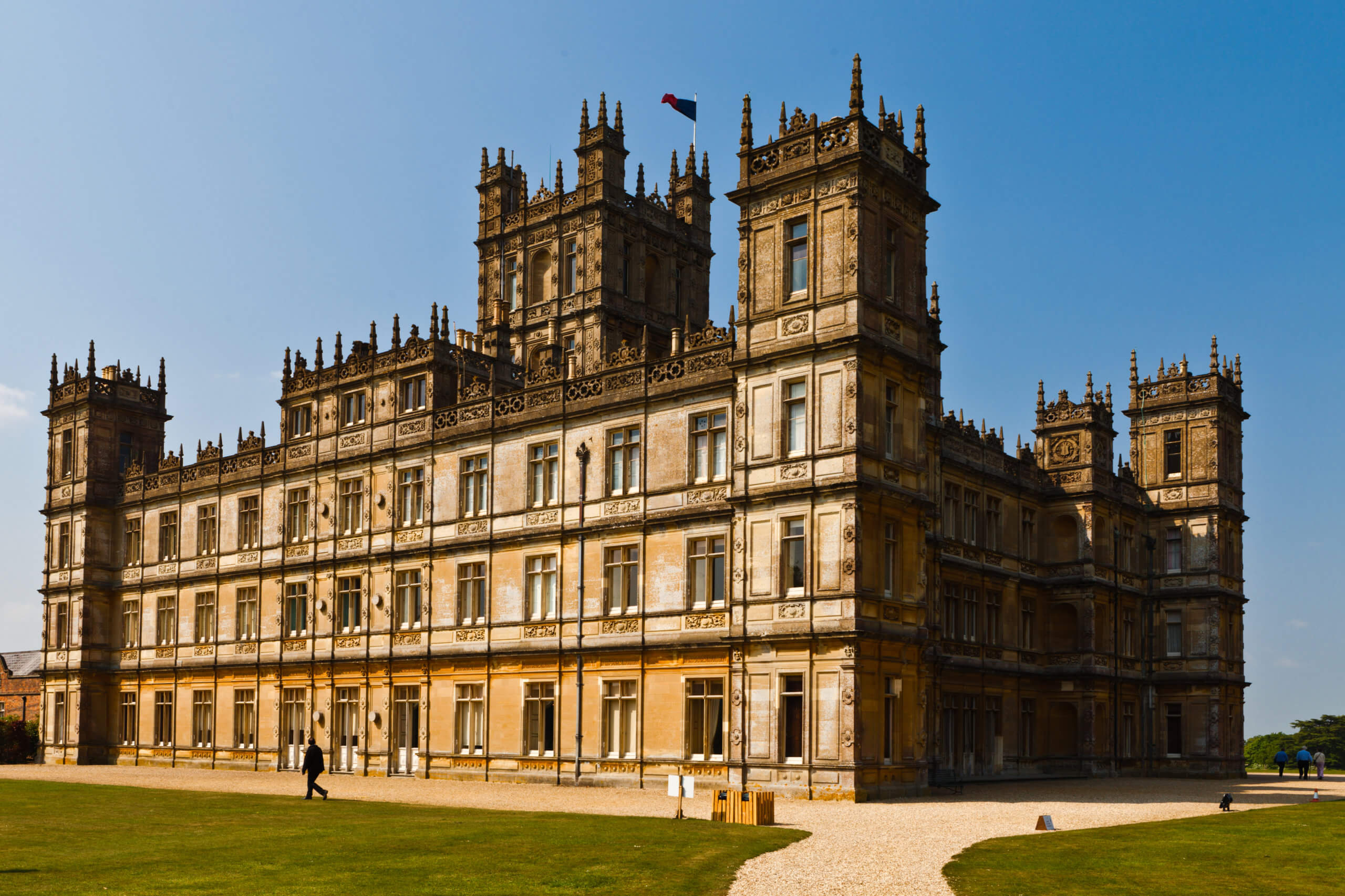 They have tours of the castle itself to discover the real history, as well as Downton Abbey themed tours for fans of the television series. If neither of those activities interests you, there are also afternoon teas available and events like movies and concerts regularly held on the grounds. A particular highlight is Christmas at Highclere Castle — an incredible, magical time and well worth a visit at the end of the year.
8. Stonehenge from Oxford
Travel Time: Around 1 hour to 1 hour 15 minutes by car
Stonehenge continues to be one of the most popular tourist attractions in England, and it even came in at number 11 in our 21 Most Popular England Tourist Attractions: Our Readers' Choice. For this reason, a day trip from Oxford to Stonehenge is never a bad idea, since the travel time isn't too bad.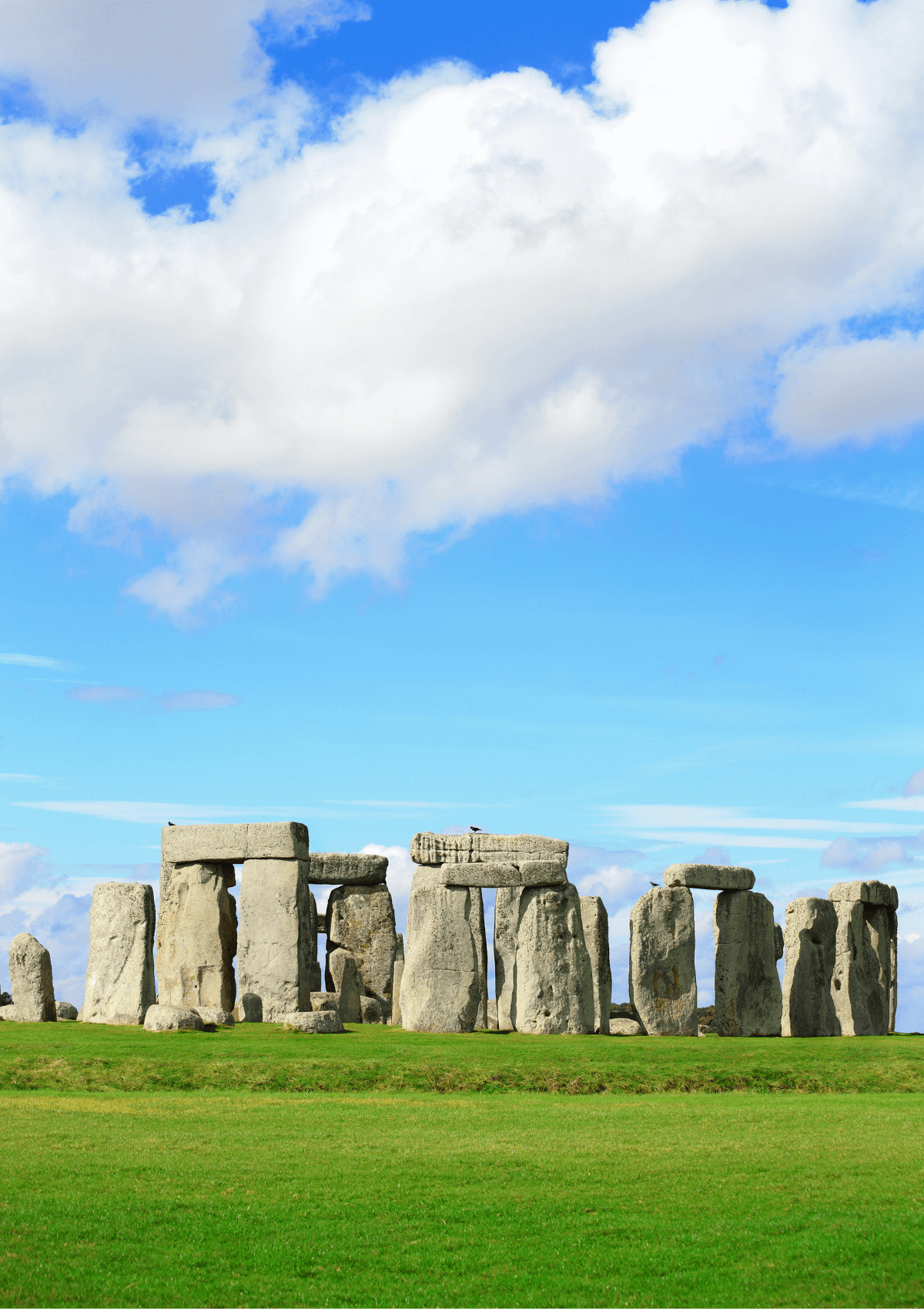 This historic Stone Circle is said to hold a certain energy that you'll only experience if you visit in person. Explore this site where prehistoric people lived, check out the Neolithic houses, and discover even more in the indoor exhibition. This is easily one of the best day trips from Oxford as it gives you the opportunity to meet a 5,000-year-old man, try to move the famous Sarsen stone, and take that all-important picture of the Stone Circle.
Always wanted to visit this mystical heritage site in England? You can book tickets for Stonehenge through Love To Visit here. And check out our top Stonehenge tips to really make the most of your visit here.
9. Cheltenham from Oxford
Travel Time: Just over 1 hour by car
Cheltenham is just over an hour away from Oxford so it's definitely do-able in a day, but if you're looking for weekend trips from Oxford this is a great choice. The picturesque town is famous for its racecourse, but there's a lot more going on here than you think.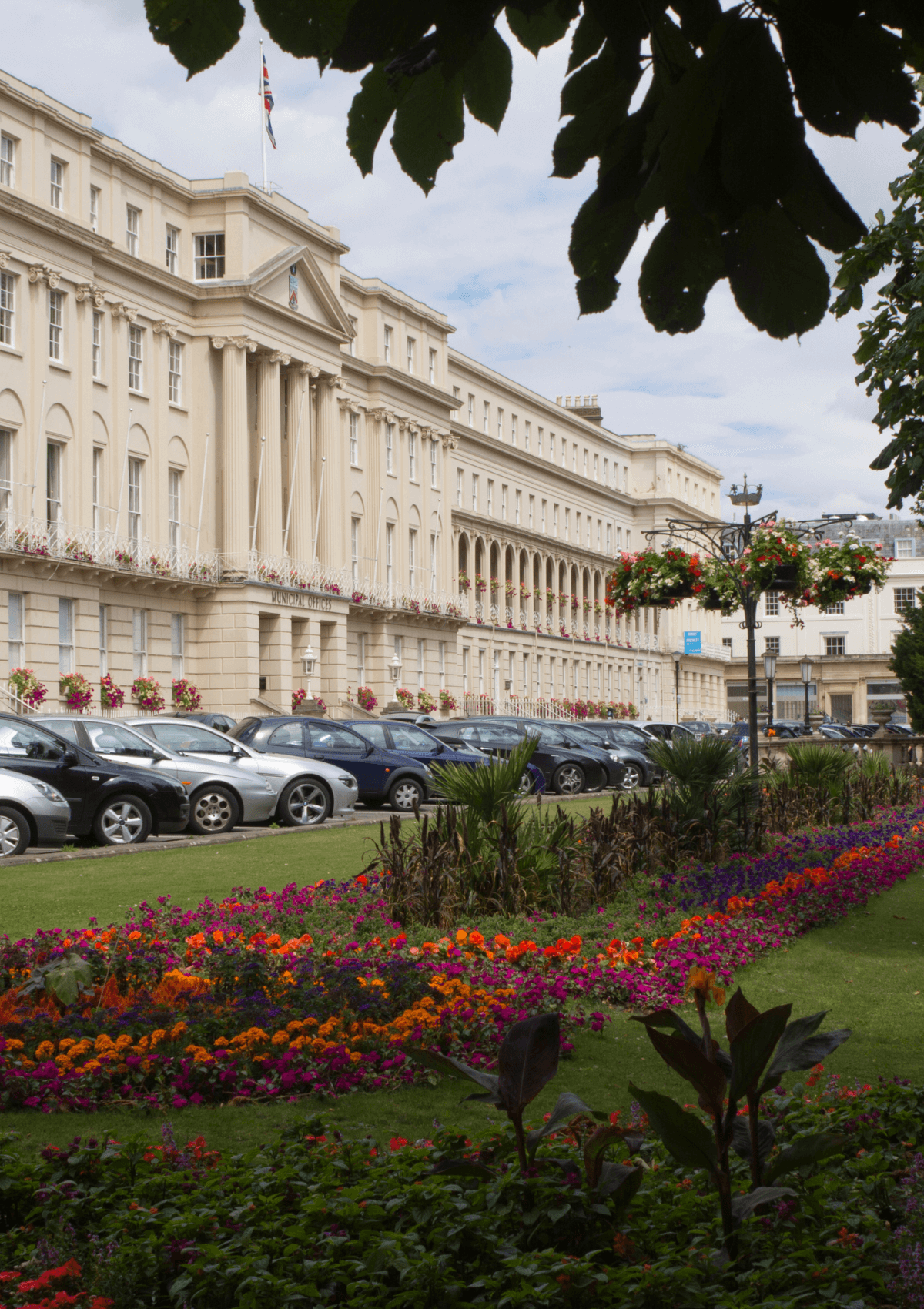 Cheltenham combines traditional architecture with a modern vibe. Go shopping in some of the many independent stores set among your favourite high street shops, and treat yourself and the family to some delicious dining — Cheltenham offers all kinds, from the very best street food to luxury fine dining.
The world famous Cheltenham Jazz Festival is one of the best days out in April in England each year, but you can head there any time of year and you're guaranteed a great time.
10. Cotswolds from Oxford
Travel Time: Just under 1 hour by car
A day trip from Oxford to Cotswolds is never a bad idea. In fact, the city is somewhat spoiled since this epic area of natural beauty is less than an hour away — easily one of the best day trips from Oxford if you love nature and fresh air.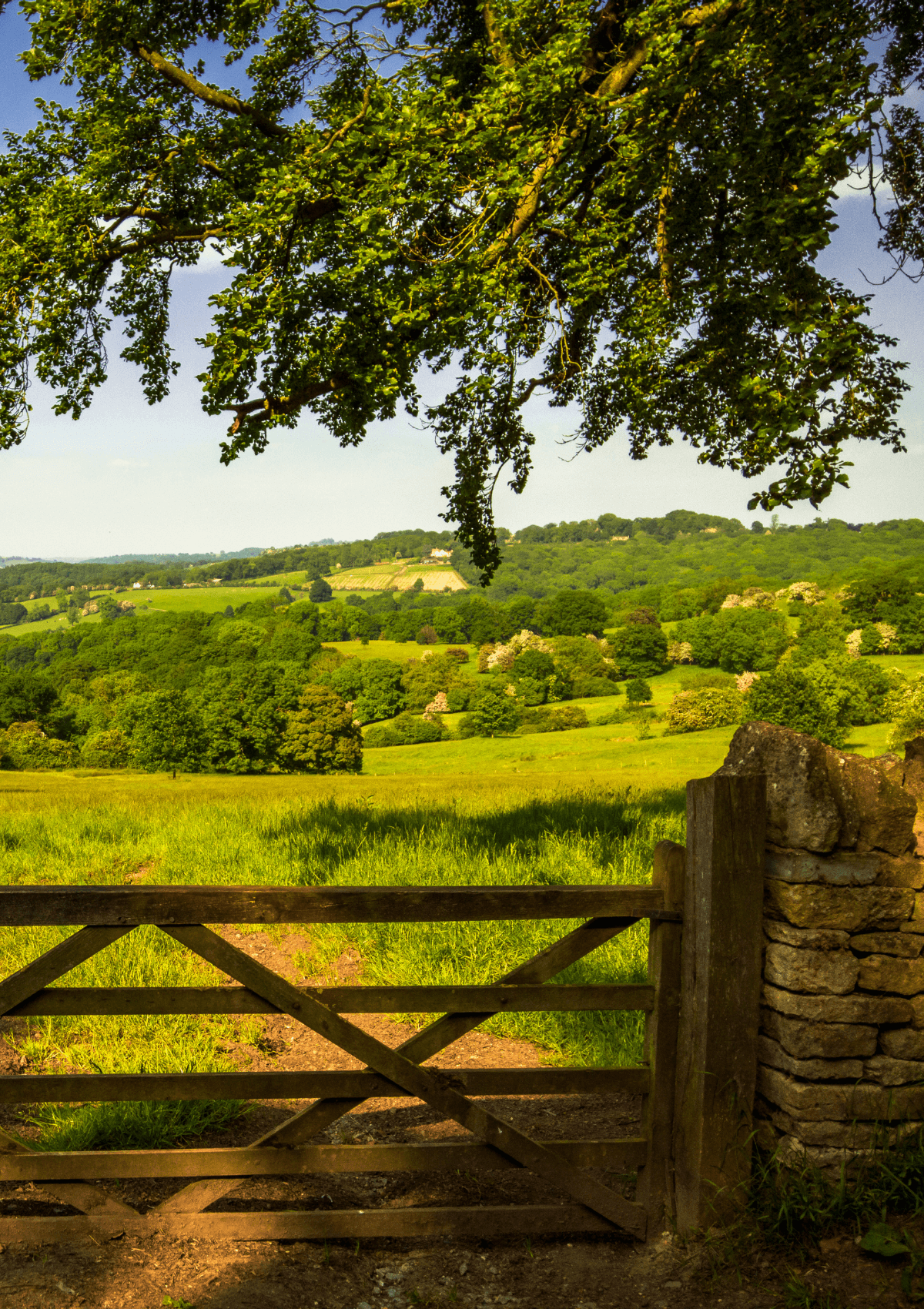 You can pretty much go anywhere in the Cotswolds and have a great day out thanks to the stunning green spaces that make up most of the area. If you need your fix of grass, trees and tweeting birds, this is definitely one of the best day trips from Oxford you can do. With an area of almost 800 square miles to explore, the spots nearest Oxford will likely be the easiest for you to get to, but if you're able to go a tad further (around 1 hour 20 minutes) then we highly recommend the quaint village of Bourton-on-the-Water.
This gorgeous village is situated on the banks of the River Windrush, and a walk here will lead you over tiny footbridges, through lovely winding streets, and past historic architecture that you won't be able to resist taking pictures of. If you want to explore the wider Cotswolds area, try a Cotswolds guided tour to learn and see even more.
10 of the Best Day Trips From Oxford
Oxford is a beautiful city, but there's no harm in exploring a little further every once in a while. When you do, these great day trips from Oxford are the perfect places to drive or hop on a train to. From historical sites to TV show sets to rainforests to cute towns and villages, there's so much to do on the outskirts of Oxford.
Don't forget to check out these 16 unique days out in Oxfordshire for all the family when you've finished this list and are ready to plan your next day trips from Oxford!
Quick list: 10 Best Day Trips From Oxford
Cogges Manor Farm from Oxford
Abingdon-on-Thames from Oxford
Bicester Village from Oxford
Sunnyhill Vineyard from Oxford
Blenheim Palace from Oxford
The Living Rainforest from Oxford
Highclere Castle from Oxford
Stonehenge from Oxford
Cheltenham from Oxford
Cotswolds from Oxford
---