10 Best Days Out in April in England for 2023
Days out in April are blessed with spring sunshine, and occasional showers. It's a great time to explore the country before the summer rush. Read on to feel inspired by these great things to do in April across England.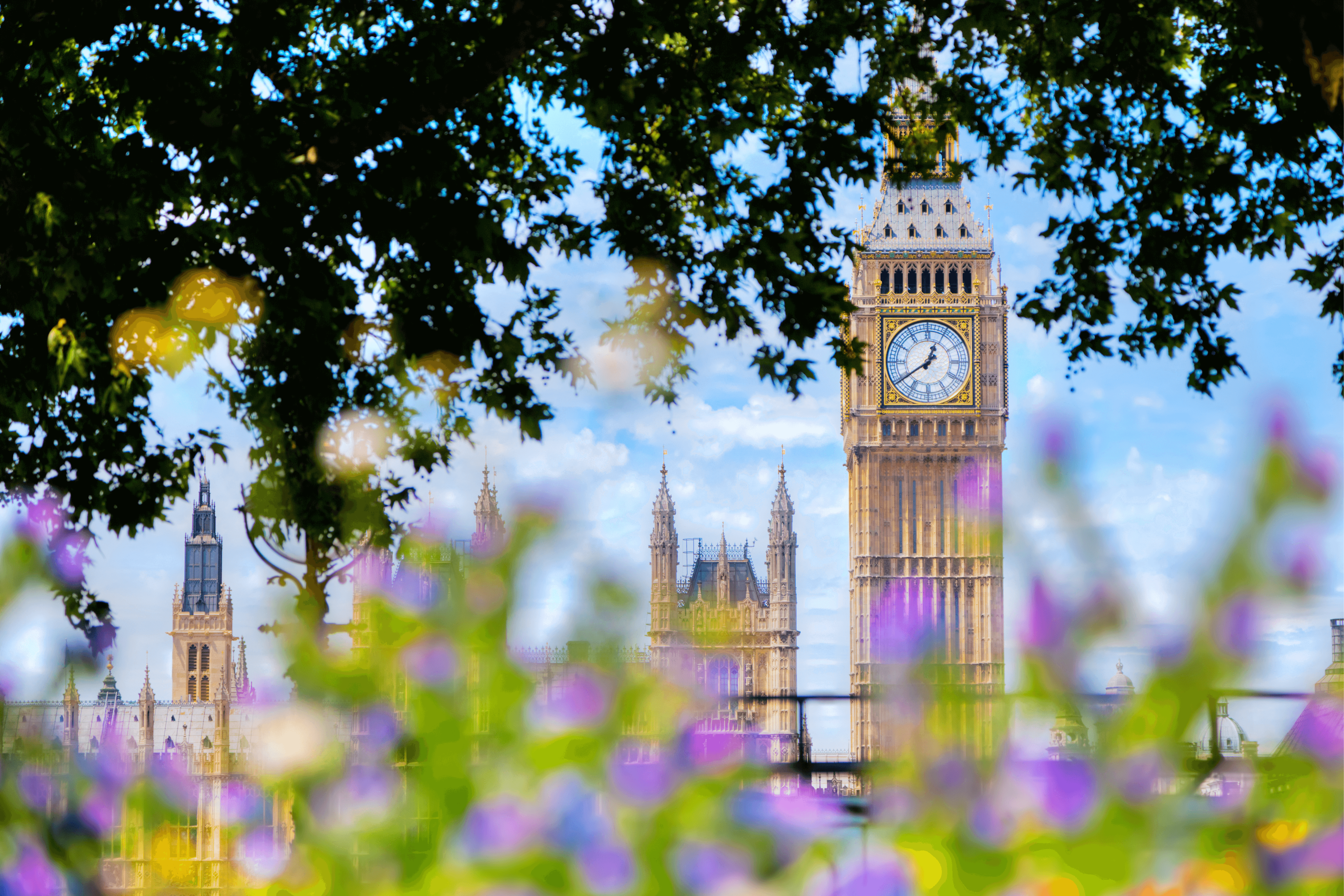 So you've enjoyed some days out in January, days out in February, and days out in March, and now it's April's time to shine!
In April you can officially wave goodbye to the miserable weather and say hello to spring days out. People seem to emerge from their hibernation and attractions become a little sunnier.
From theme parks to music performances to sporting events, there's plenty happening this month. And with a little forward planning you can make this your best month of the year, so get booking some of these monthly highlights to secure some of your best days out in April in England.
10 Best Days Out in April in England
All the best events in April in England!
1. Watch runners at the London Marathon
On the 23rd of April 2023 the world-famous London Marathon takes place, and this is a fantastic day out if the weather's good. Thousands of runners from all over the world sweat it out for 26.2 miles around the city, twisting and turning around many a London landmark.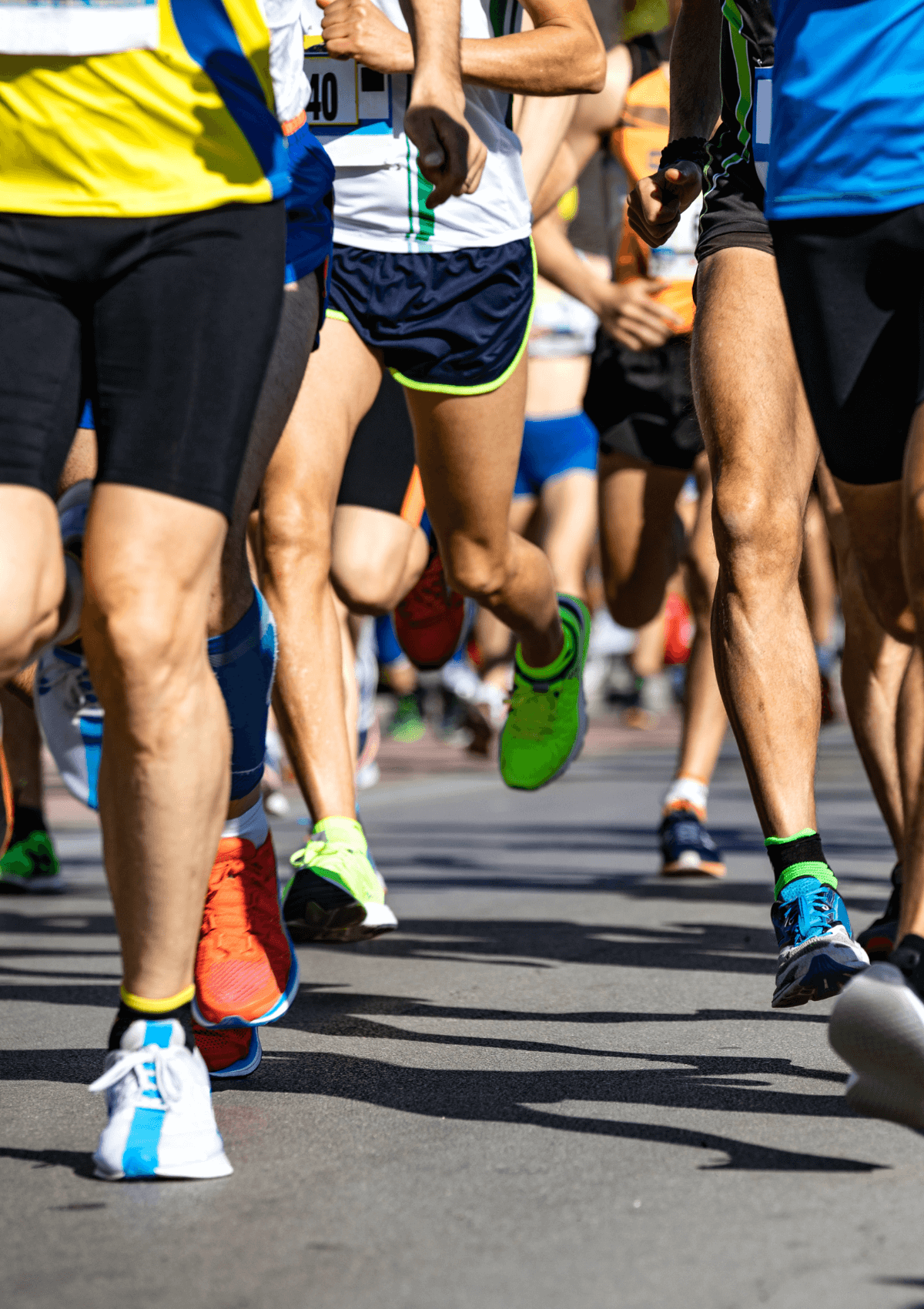 If you're running it, good luck to you!
If you're not, you can still enjoy the festivities by finding a spot along the course and cheering on the runners. This is one of the best things to do in April in London 2023. Grab one of the high-profile spots along the Thames or near the finish line in St James's Park for one of your very best days out in April in England.
2. Celebrate St George's Day
Saint George was England's patron saint, and St George's Day is celebrated on the 23rd April each year. Whether you live in England or you're just visiting, it's always fun to get involved in the St George's Day activities taking place in cities and towns all over the country.
Often parades are held to commemorate St George, so you'll see marching bands and energetic processions as everyone joins in with the jubilant celebrations. This day is all about pride in England, so take a look to see what might be going on around you and join in. No matter the weather, this is always one of the greatest days out in April in England.
3. Book the Cheltenham Jazz Festival
Music lovers… you can't let April pass you by without a visit to the Cheltenham Jazz Festival to hear some of the greatest names in jazz, blues and soul share their musical genius. Whether you're a jazz lover or not, this is sure to be one of the best days out in England for the whole year, let alone April.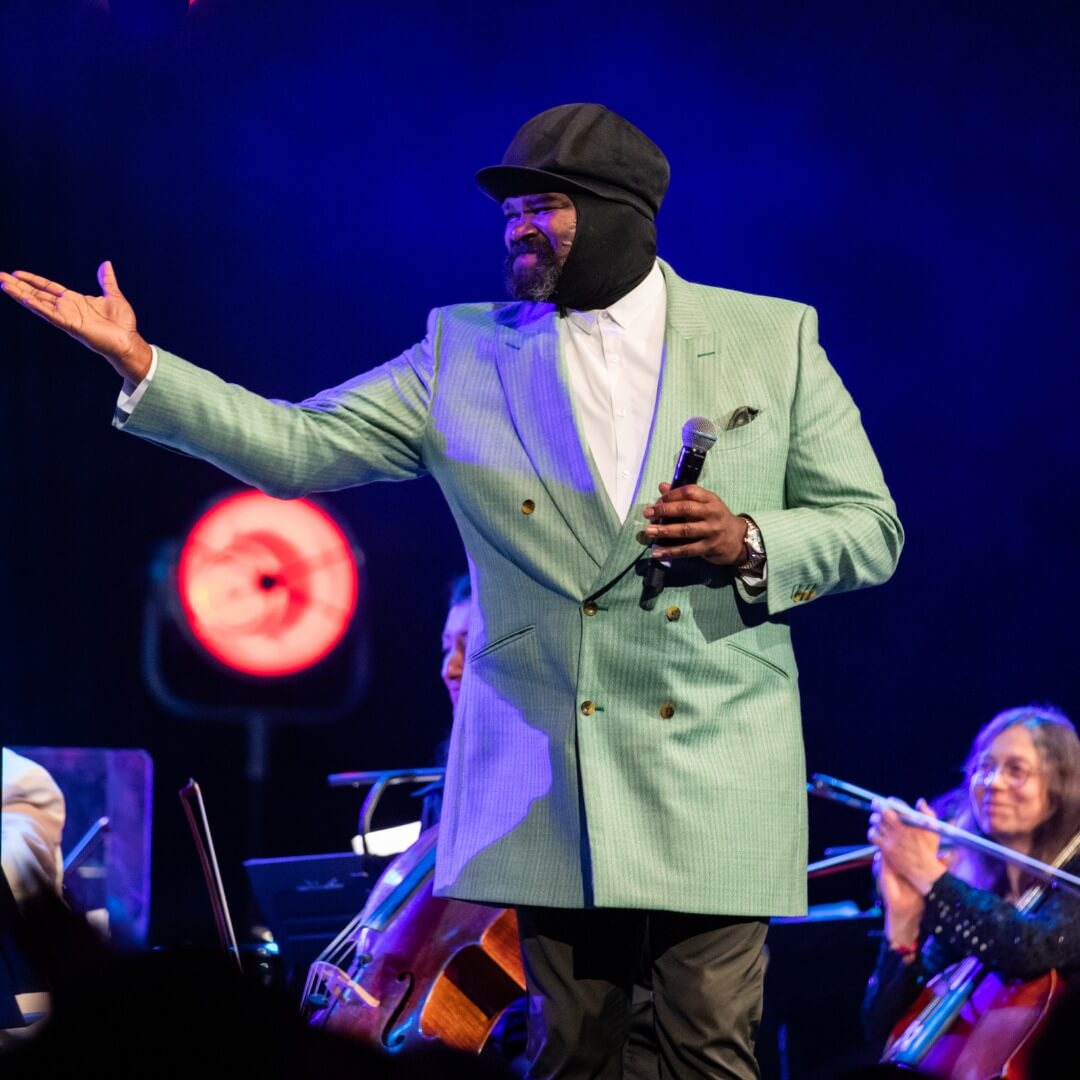 This year the festival takes place from the 26th of April until the 1st of May 2023, so plenty of time to book for the events that most interest you. With plenty of performances from big bands and soloists, as well as food stalls and refreshments to keep you fuelled, this is an event not to be missed. The famous Gregory Porter is the Artistic Curator, and shares this welcome to the festival:
"Cheltenham Jazz Festival has an international reputation for bringing the very best artists together and producing unique shows."

Gregory Porter
4. Treat yourself to Afternoon Tea
Whatever the time of year, afternoon tea is always a great idea, but in April it's extra special because of the spring flowers and warming weather. Afternoon tea is a common English tradition which sees people enjoy a selection of sandwiches, tasty cakes, pastries, and most traditionally scones with clotted cream and jam, among other things.
You'll find traditional afternoon teas which are amazing, as well as quirky and weird afternoon teas… which are also amazing! Afternoon tea is so good, it's even mentioned in our list of great reasons why you should move to England, so you know this is bound to be one of your best days out in England for April. Even if you're not convinced enough to move here for the scones, afternoon tea is always worth it.
If you're visiting London, check out 17 of the best afternoon teas in London for 2023, and if you're near Oxford you'll love the Afternoon Tea Oxford River Cruise.
5. Discover new music at Liverpool Sound City
From the 28th to 30th April 2023, Liverpool's Sound City festival takes places and it's an exciting visit for music lovers. Liverpool Sound City celebrates Merseyside's vibrant music scene. From an epic lineup of performances to talks and workshops from key players in the industry, it's a must-see.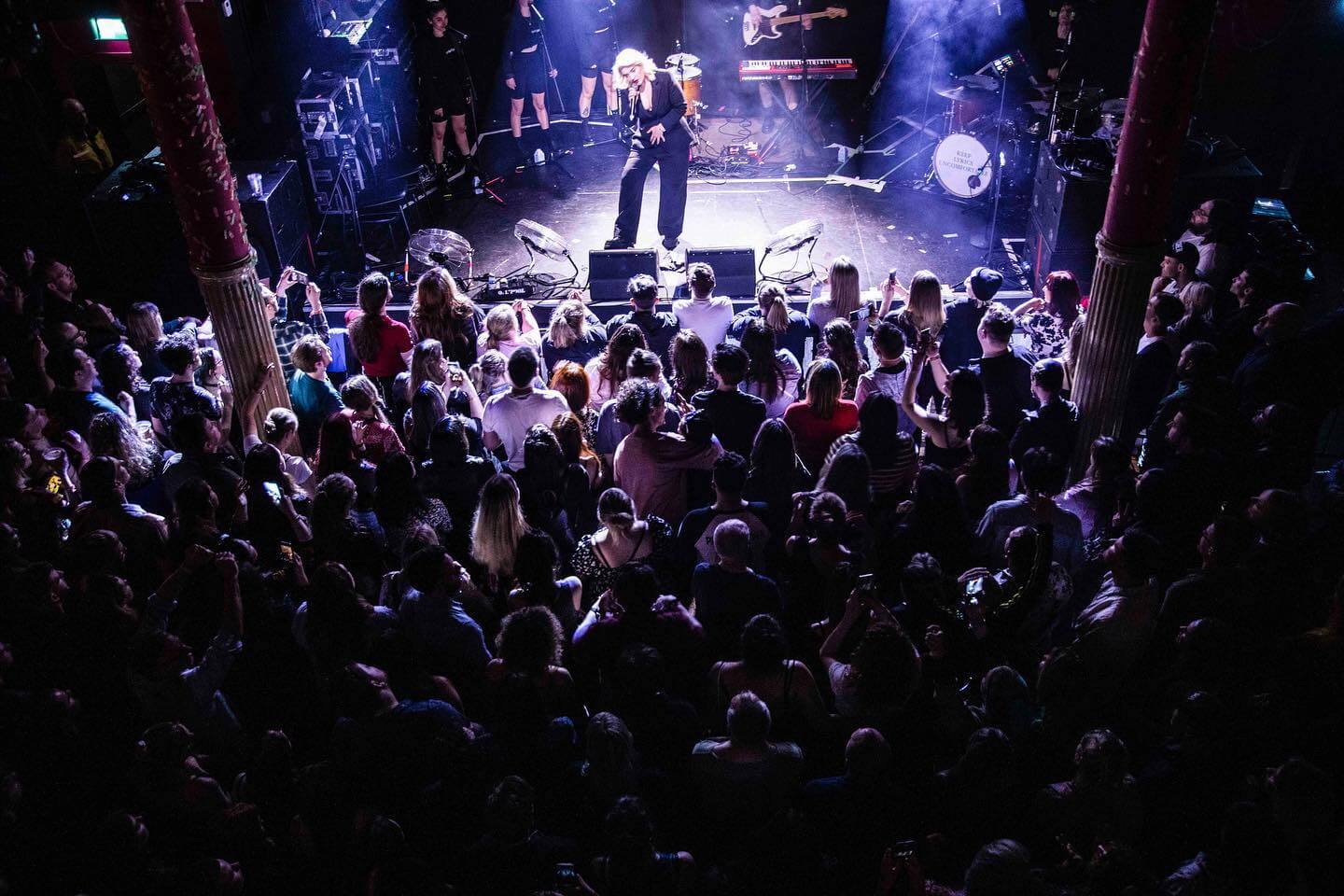 This really is an incredible festival and one that many in the area look forward to every year for its excellent lineup of artists just waiting to be discovered. While you're in Liverpool, add some more of the tourist attractions to your list in this brilliant city. It's considered one of the best places to visit in England after all…
---
READ MORE: How to Have the Best Day Out in Liverpool
---
6. Go to Members' Week at English Heritage
In previous years, English Heritage has organised its annual Members' Week in April, and it looks like it'll be an ongoing event. They host a bunch of fantastic events around the country celebrating English heritage, and if you can't attend in person they've even had virtual events in the past and likely will again.
There's no better way to spend a day in April than discovering the history of some of the most famous spots in England, as well as some of the hugely underrated ones. In the past they've hosted events about Stonehenge and Hadrian's Wall among others, so keep an eye out for what's happening this year to discover the rich culture of this country.
If you're visiting from abroad, remember there are more things to do in England outside of London, so add this to your list to help with your research!
If you plan ahead, you'll find some really great days out in April in England through English Heritage.
READ MORE: English Heritage vs National Trust
7. Take part in the Easter fun
In 2023, Easter Sunday will take place on the 9th of April, and in England there's always plenty of family-friendly activities going on this weekend. From treasure hunts to egg rolling to Easter bonnet making competitions and much more, it's a seriously crafty, creative and fun time that will brighten up your April.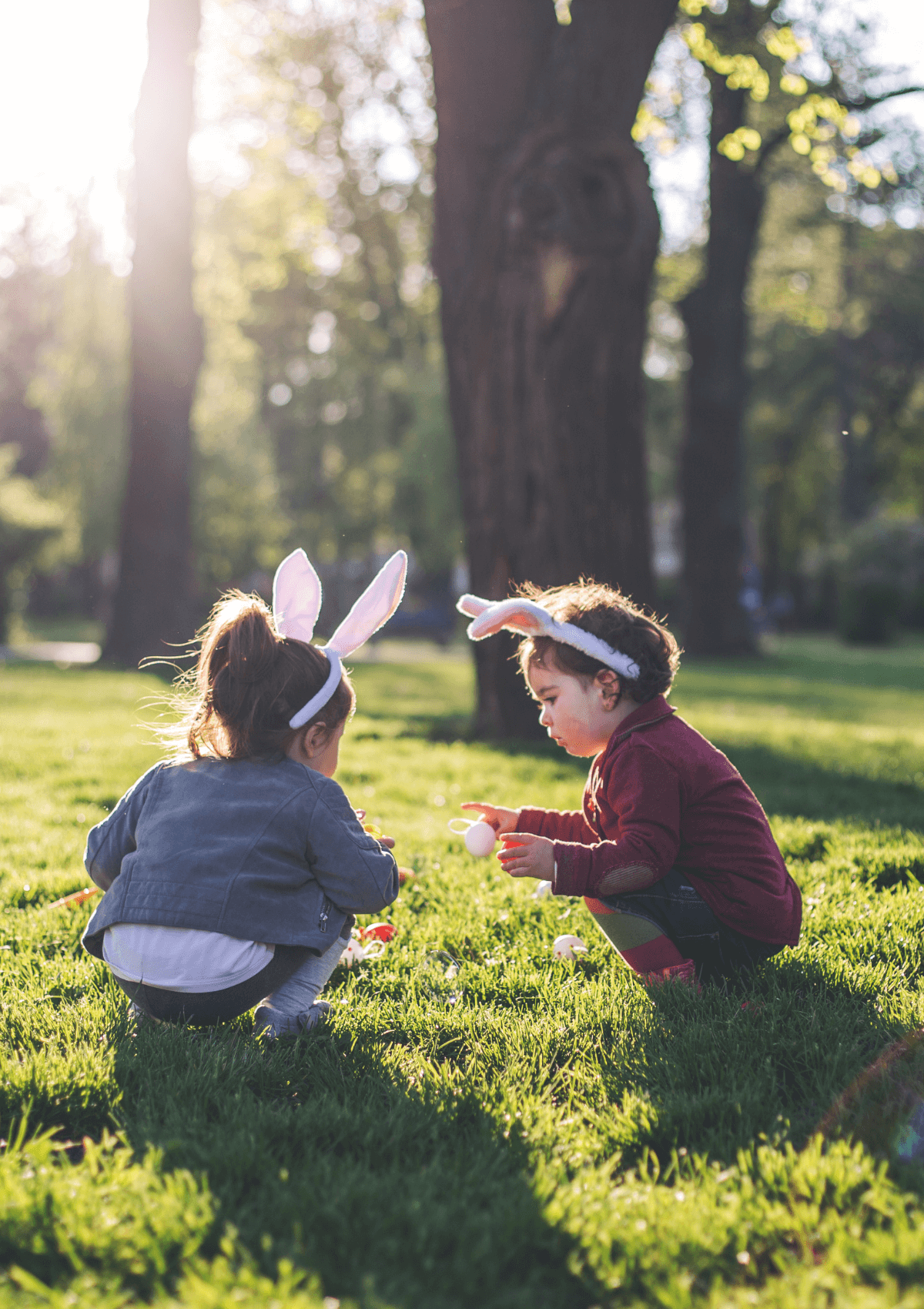 Many local businesses will host Easter events, both traditional and on the more adventurous side, so take a look at what's going on in your area. And the best way to really enjoy the day? Partake in some traditional Easter foods, such as hot cross buns and roast lamb. Yum!
There's bound to be something going on in your local area, so check it out for one of the best days out in England for April this year. You can also take a look at these brilliant ideas for Easter days out in 2023.
8. See a show for National Shakespeare Day
April 23rd is National Shakespeare Day, and while the famous playwright is celebrated all over the world, the festivities are particularly exciting in Shakespeare's own country of England. This day celebrates arts and culture in a big way, with many organisations with connections to Shakespeare hosting events to praise the bard.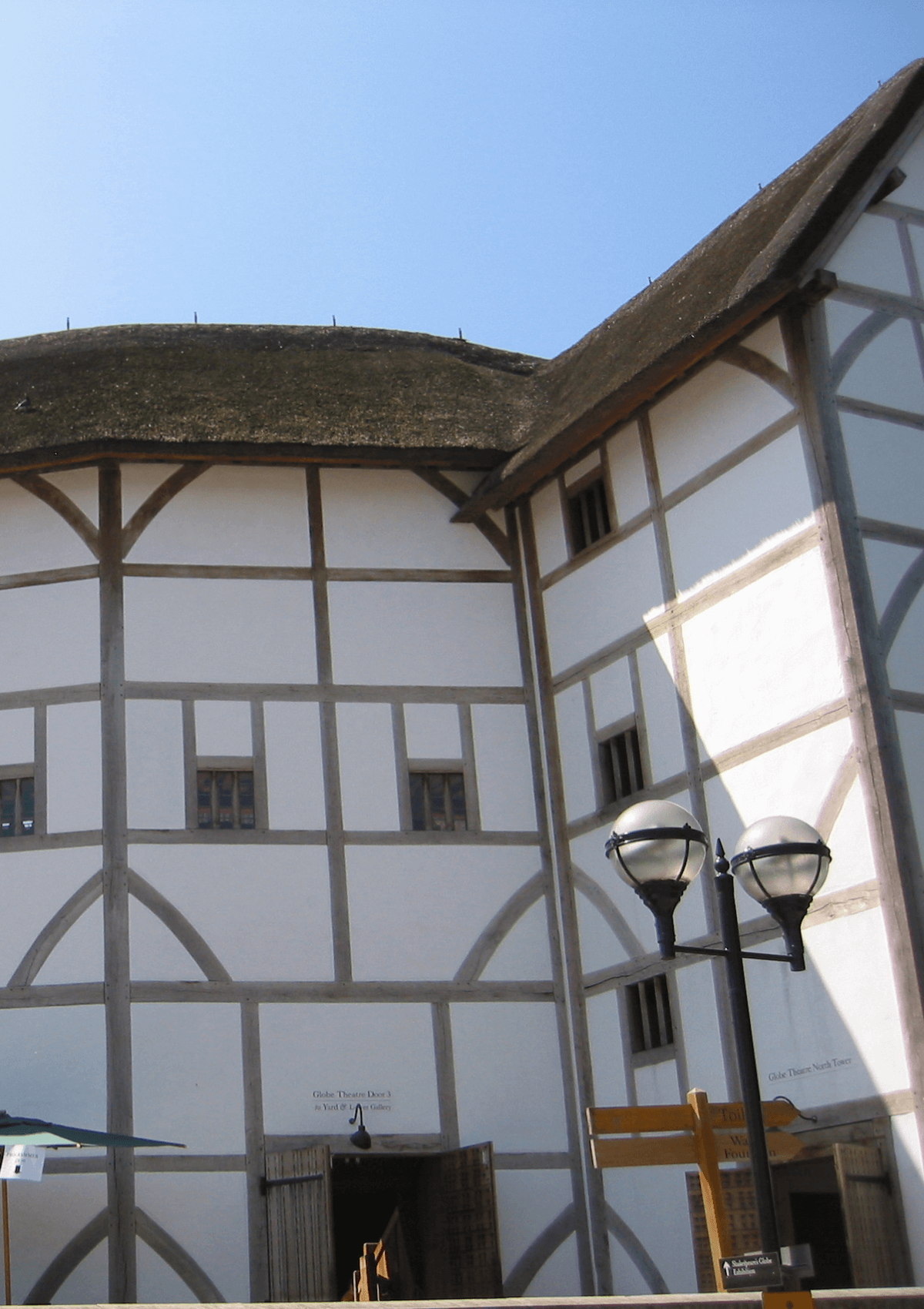 Head to Stratford-upon-Avon (Shakespeare's birthplace) to take part in a whole program of events for the day that spreads across the entire town, or check out one of the many shows taking place at Shakespeare's Globe theatre in London. If you can't make it to either, there is so much history all around England that's connected to the famous playwright, from the British Library in London (home to the first collected edition of William Shakespeare's plays), to the Oxford open-air theatre (where Shakespeare's company performed in 1610).
Plan ahead and make National Shakespeare Day one of your best days out in April this year.
9. Check out England's theme parks
Want to scream at the top of your lungs this April?
There's one place you can do that without anyone batting an eyelid, and that's on a rollercoaster at one of England's many theme parks. These are really fun things to do in England for young adults, and in fact, our survey of the most popular tourist attractions in England found that Alton Towers in Staffordshire came in at number 1!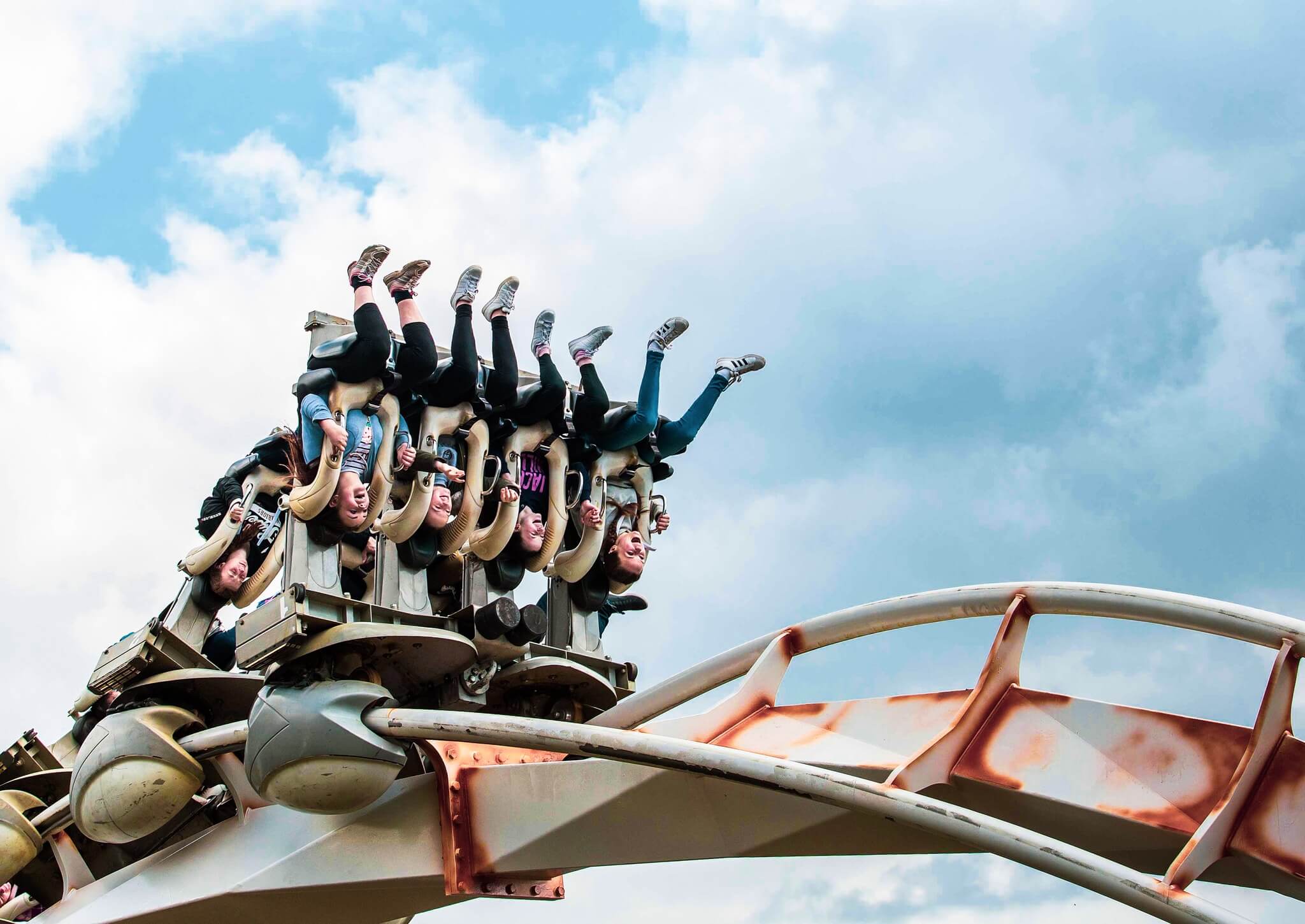 With rollercoasters, water slides, log flumes and many more games and activities, it's hard to imagine ever being bored at one of the theme parks in England, no matter what age you are. Whether it's Alton Towers, LEGOLAND® Windsor Resort, or Chessington World of Adventures Resort, you're bound to have a great time. This is one of the most adventurous things to do in England, so check out some of these best theme parks in England for a day out.
10. Take the kids to Peppa Pig World
If you're looking for things to do with kids in April in England, one unforgettable family day out that'll have the kids talking about it for weeks has to be a visit to Peppa Pig World in Hampshire. There are so many attractions and activities to keep little ones entertained, so it's the perfect place to make some lasting memories with the kids. Especially if they're into Peppa Pig!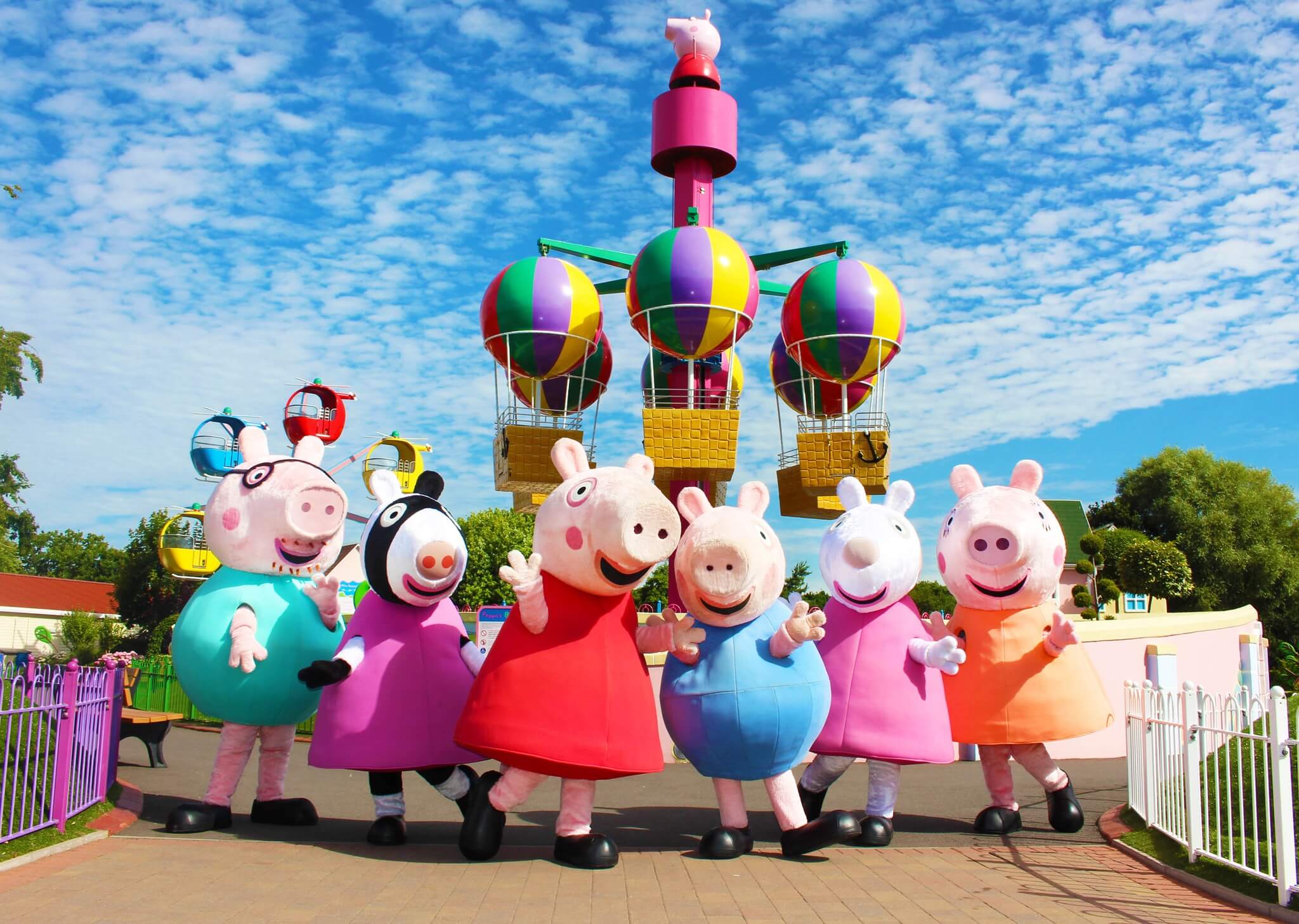 With rides like Grandpa Pig's Little Train, Daddy Pig's Car Ride, and the Duchess' Garden for exploring, you're sure to have an exciting day hopping between activities and stopping off at one of the many places to eat and shop for souvenirs. There are lots of outdoor activities, so this is the perfect place to visit in April when the warmer weather starts to creep back in and the kids are itching to get out after a long winter. One of the best days out in England for April you'll find for young ones, and if you're based in London, you can book the Peppa Pig World Express Day Trip from London.
READ MORE: Top Tips for a Great Day Out at Peppa Pig World
Best days out in April
April can be a magical month with some forward planning to make sure you fit in all the highlights.
Whether you're on the lookout for a kid-friendly day out, to celebrate one of England's national days, or cheer on a sporting event in the sun, there are some great days out in April coming up, so there's no reason not to make the most of the season. Grab your tickets, fill up your April calendar and get ready for a fantastic month!
Quick List: 10 of the Best Days Out in April
Watch runners at the London Marathon
Celebrate St George's Day
Book the Cheltenham Jazz Festival
Treat yourself to Afternoon Tea
Discover new music at Liverpool Sound City
Go to Members' Week at English Heritage
Take part in the Easter fun
See a show for National Shakespeare Day
Check out England's Theme Parks
Take the kids to Peppa Pig World
---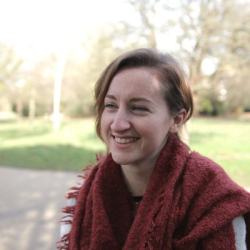 Latest posts by Caitlin McAllister
(see all)