Whether you're on the look-out for a spot for a weekend day trip or just want something new to break up your everyday routine, there's no shortage of brilliant days out in March 2023 in England.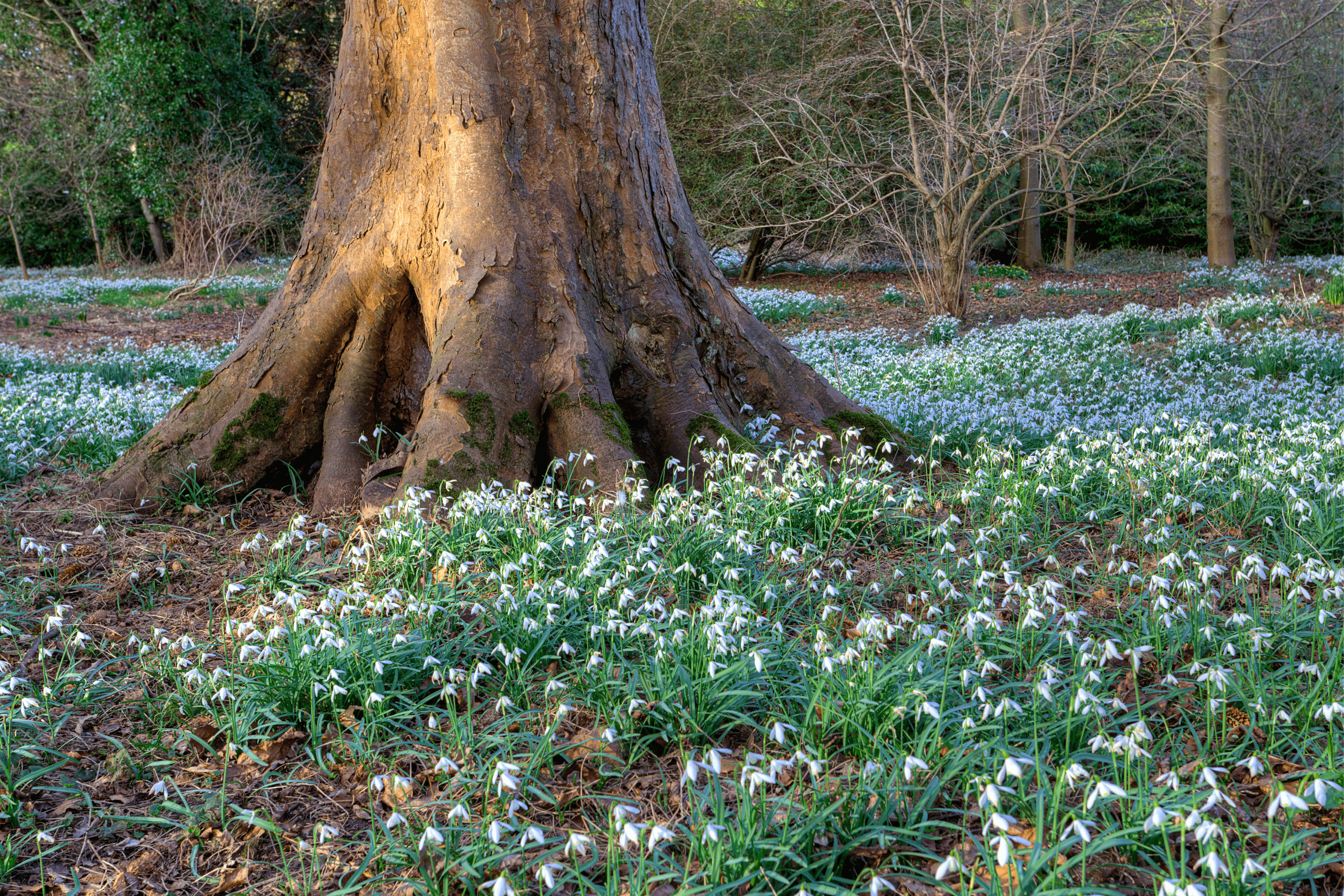 March is a great time of year! The milder temperatures and longer days allow us to finally get out after a long winter and enjoy some new sights.
If you're visiting England in March, you certainly won't run out of things to do. If you're a music fan, we've got you covered. If you're a pub-goer, we've got you covered. If you're a nature-lover looking for walks, we've got you covered. If you need days out in March to entertain the kids, we've got you covered. It's all here!
We've rounded up our favourite things to do in March in England to provide plenty of fun and adventure during the sunnier months ahead. With a few important calendar dates and some exciting events upcoming, this is not a month you want to let pass by without getting out and exploring!
Here are all the amazing days out in England for March.
10 of the Best Days Out in England for March
All the best events in March in England!
1. Enjoy a pub day out for St Patrick's Day
St. Patrick's Day is one of the best days out in England for March, and also one of the booziest. Celebrate on the 17th March 2023, and it's a Friday this year so the perfect way to kick off your weekend. You don't have to make it a pub crawl either, as there's a full day of good old Irish fun ahead of you no matter what time you start.
Gather your friends, don your green hats and outfits and take part in the annual festivities for one of the best days out in March.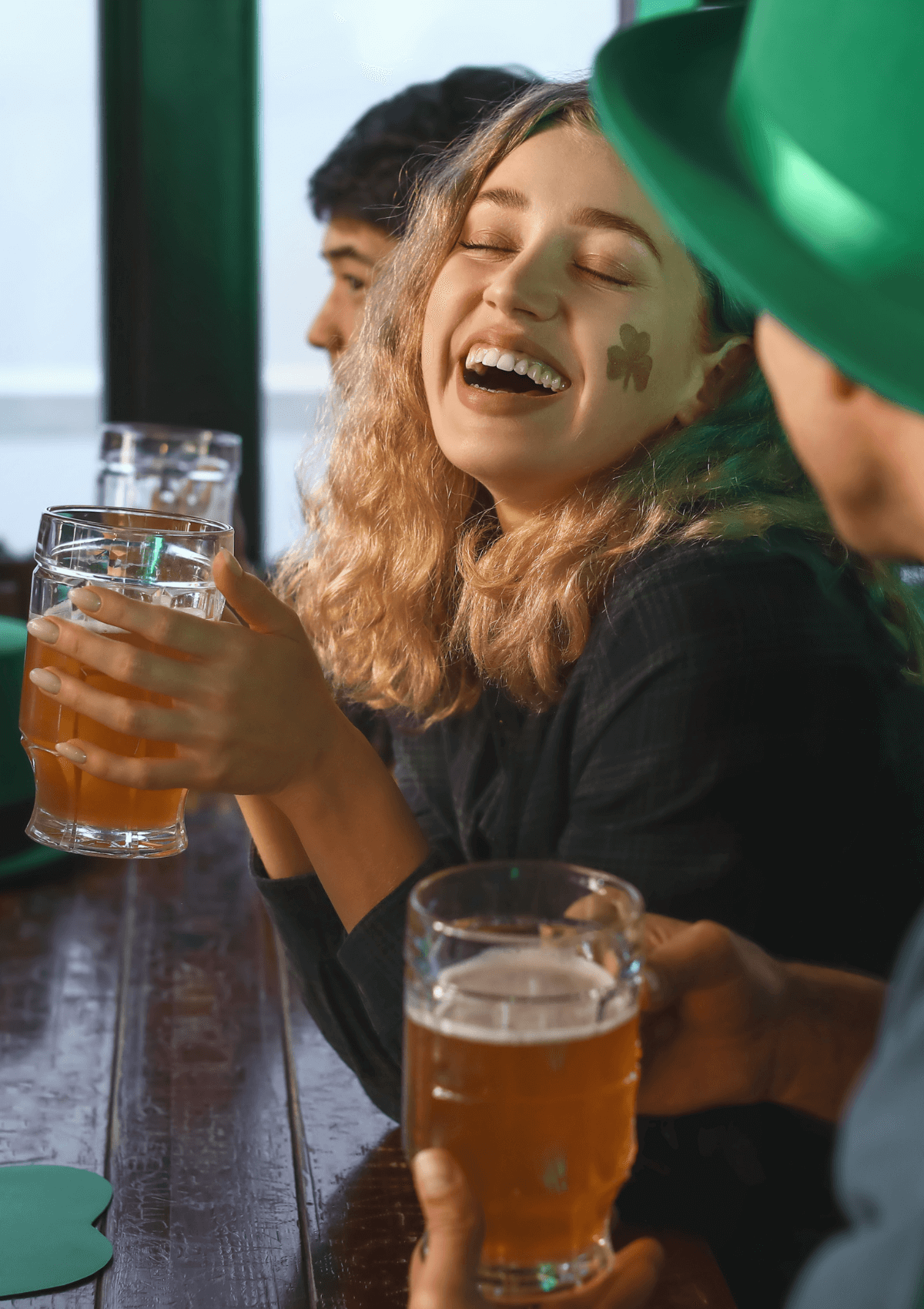 Pubs and restaurants will also have a selection of St Patricks' Day food and drink offerings, especially if you can find an Irish bar and try out the country's traditions for yourself. If you're unsure what might be a St Patrick's Day favourite, Guinness is a good place to start!
Go watch some local music performances and join in when people start dancing to any traditional Irish folk songs. This really is one of the best days out in England for March if you love to celebrate Irish culture.
2. Watch the Head of the River Boat Race
Anywhere along the journey from Mortlake to Putney during the famous Head of the River boat race has to be one of the best places to visit in UK in March, offering a fantastic view of all the action. Every year (next race 18th March 2023) rowing crews from around the world take part in the Head of the River race, and if you can bag a spot along the Thames Championship Course where the race will be taking place, you're in for an excellent day of cheering.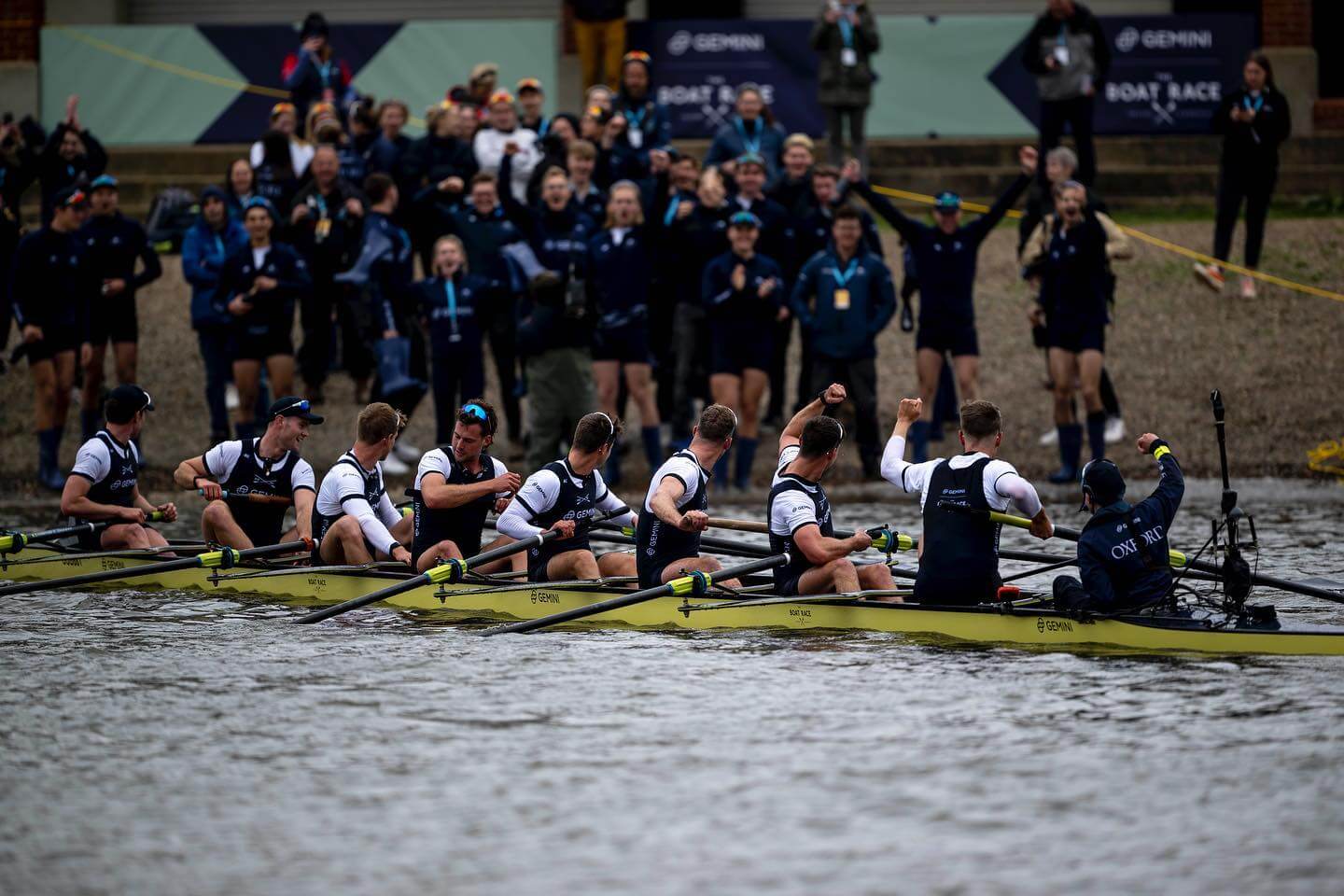 You'll watch the Cambridge University and Oxford University rowing crews race towards the finish on the River Thames, with plenty of pulse-racing excitement for the whole family – a really great day out!
Come along prepared to cheer for the teams from the banks of the river. Sports fans will absolutely love this day out, it's one for the diary.
3. Celebrate Mother's Day in style
Mother's Day is a must-do, not just to take mum out somewhere special to treat her but because it's always a lovely day out in March with lots to do. You'll want to simply spend the day together doing something she enjoys, so you might have your own ideas jump to mind straight away. If you're drawing a blank though, here is our list of the best things to do for Mother's Day in England in March:
Whatever you decide to do, as long as you are giving her the gift of your time it's sure to be a day she won't soon forget!
4. Look around The Other Art Fair
One of the best things to do in March if you're an art-lover, by a mile!
The Other Art Fair is organised by Saatchi Art, and it's a great way to discover some of the most exciting emerging artists in the country.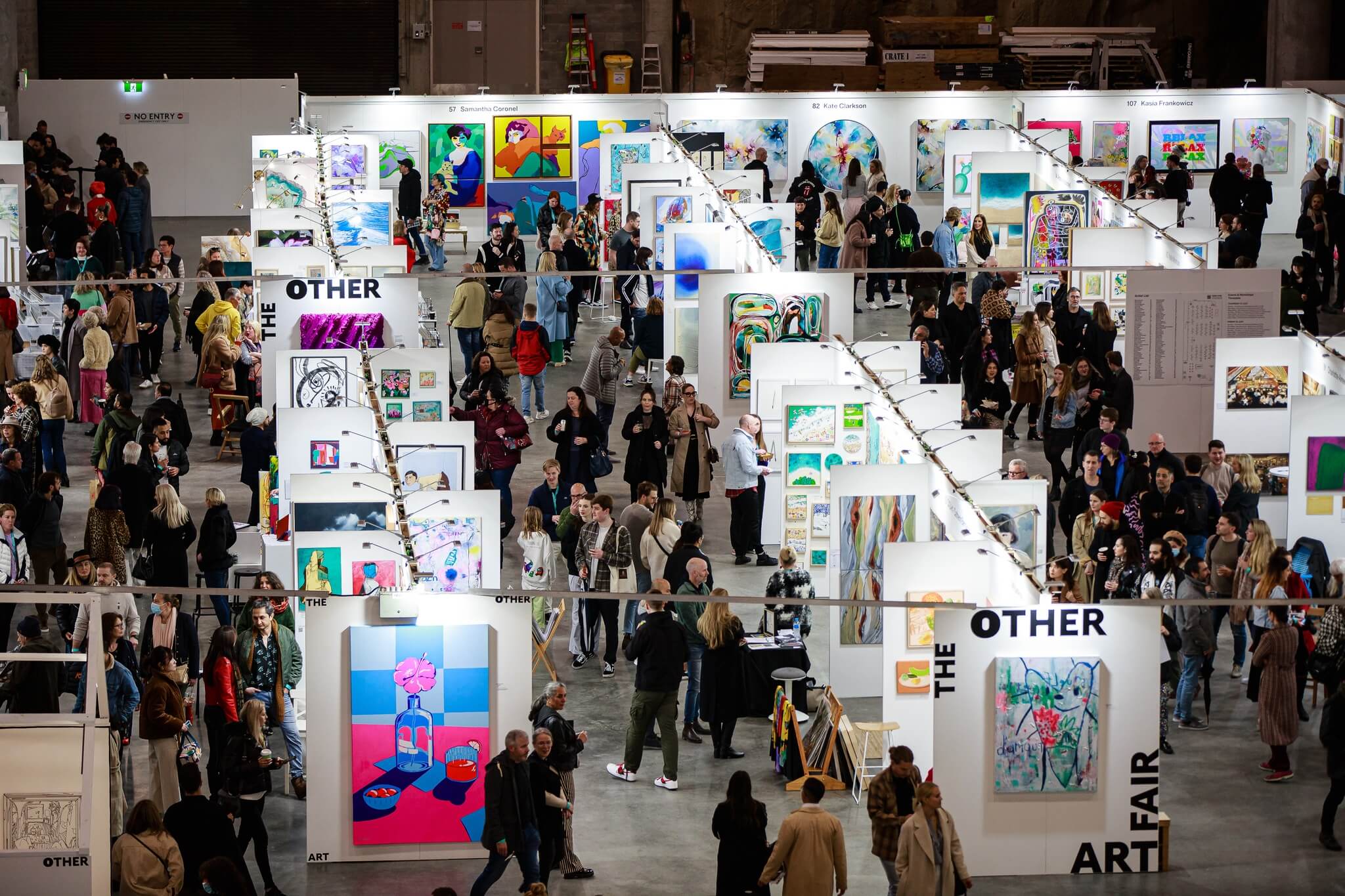 Held in Truman Brewery in East London from the 9th to 12th March this year, this is your chance to immerse yourself in a huge collection of artwork by professional and amateur artists alike, with the chance to take part in engaging workshops and attend talks with the artists to find out more about their work. Oh, and there are also plenty of food stalls to fuel you as you get lost in all the amazing art on display.
This is an absolute must-do if you're a fan of art, but even if you've never considered yourself to be an art-lover in the past, it's well worth going along to this fair to see the eclectic range of work on display — it's definitely one of the best days out in England for March.
5. See the beautiful cherry blossom trees
If you're looking for a picturesque day out, then March has all the Instagrammable nature you need this month. London is bursting with cherry blossom trees, and you can take a beautiful walk through St James's Park, Hyde Park and Regent's Park to take in the beauty of these trees.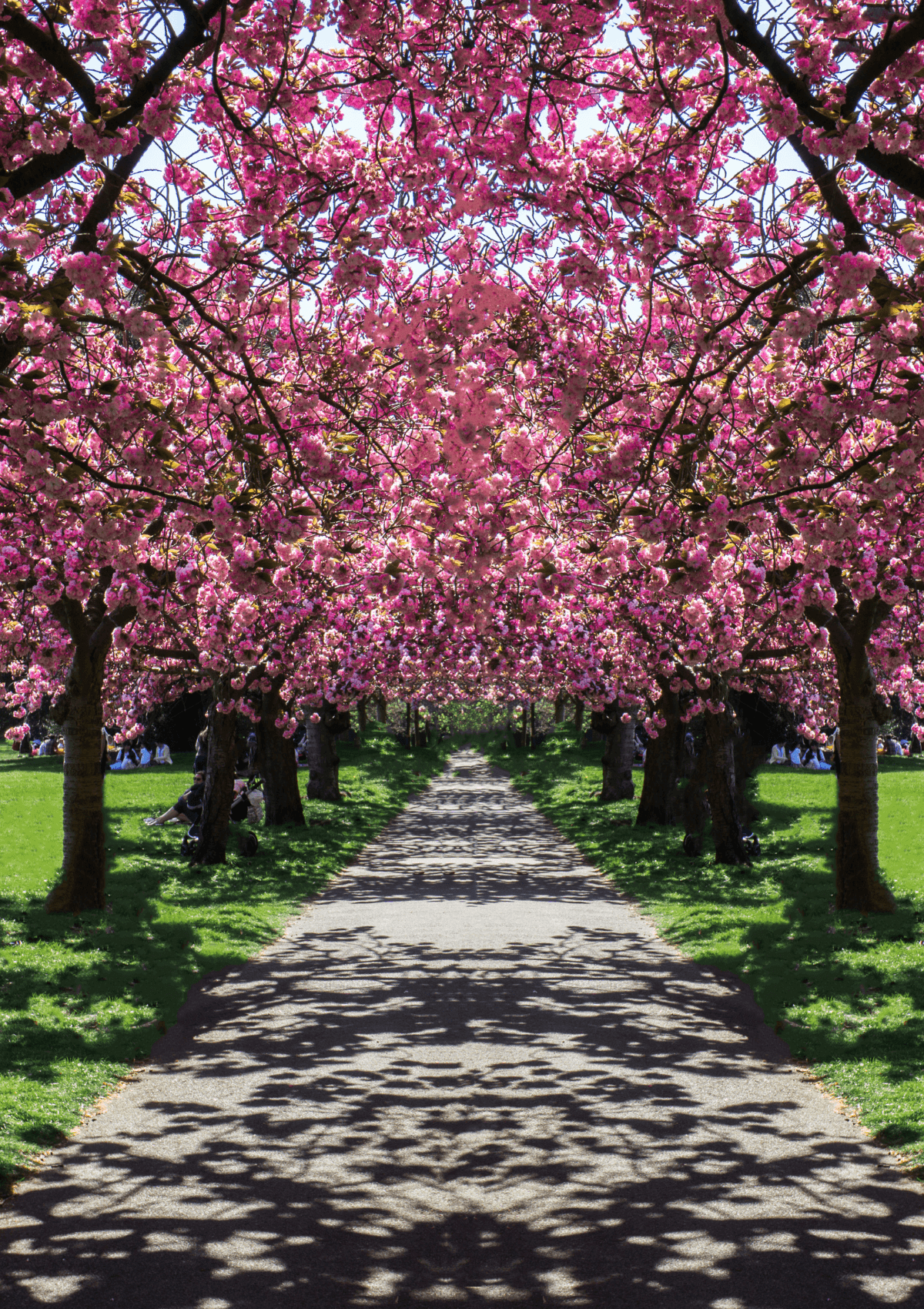 The thousands of pink petals are guaranteed to make you smile on one of the best days out in March, and are certainly an excellent place to take some early spring photos. But photography or not, this is a lovely day out cherry blossom tree-spotting that you can do in March. Also a good one for mum if you need more ideas!
READ MORE: The Best Ideas for Mothers Day in England
6. See Great British Bake Off: The Musical
If you loved the Great British Bake Off on your TV, then you'll love that it's onstage now too. After years of teasing, now Bake Off fans can book tickets to this new West End addition.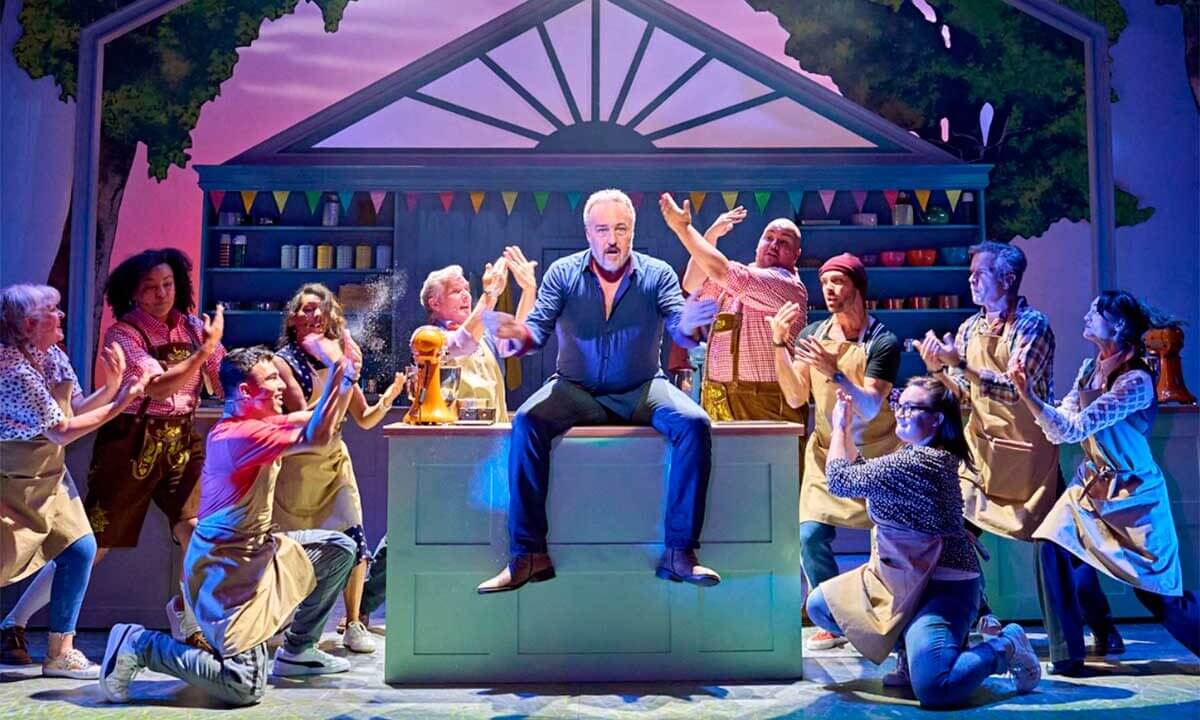 Apparently the show has had nightly standing ovations during a sold-out run in Cheltenham before making its way to London, so we're guessing this one is going to be brilliant. With a fun concept, lots of food puns and 16 catchy original tunes, it's such a wonderful day out with family — add it to your March list!
The Great British Bake Off Musical will be playing at the Noël Coward Theatre for 12 weeks only from 25 Feb 2023 and playing through March.
7. Dress up for World Book Day
World Book Day is a yearly reminder of how wonderful books can be, and whether you're a family with kids or just a book lover yourself, don't skip World Book Day on the 2nd March 2023!
Embrace this fun day by dressing up and celebrating all things books, reading and writing. Events take place all over the country each year so you'll never be far from something to do.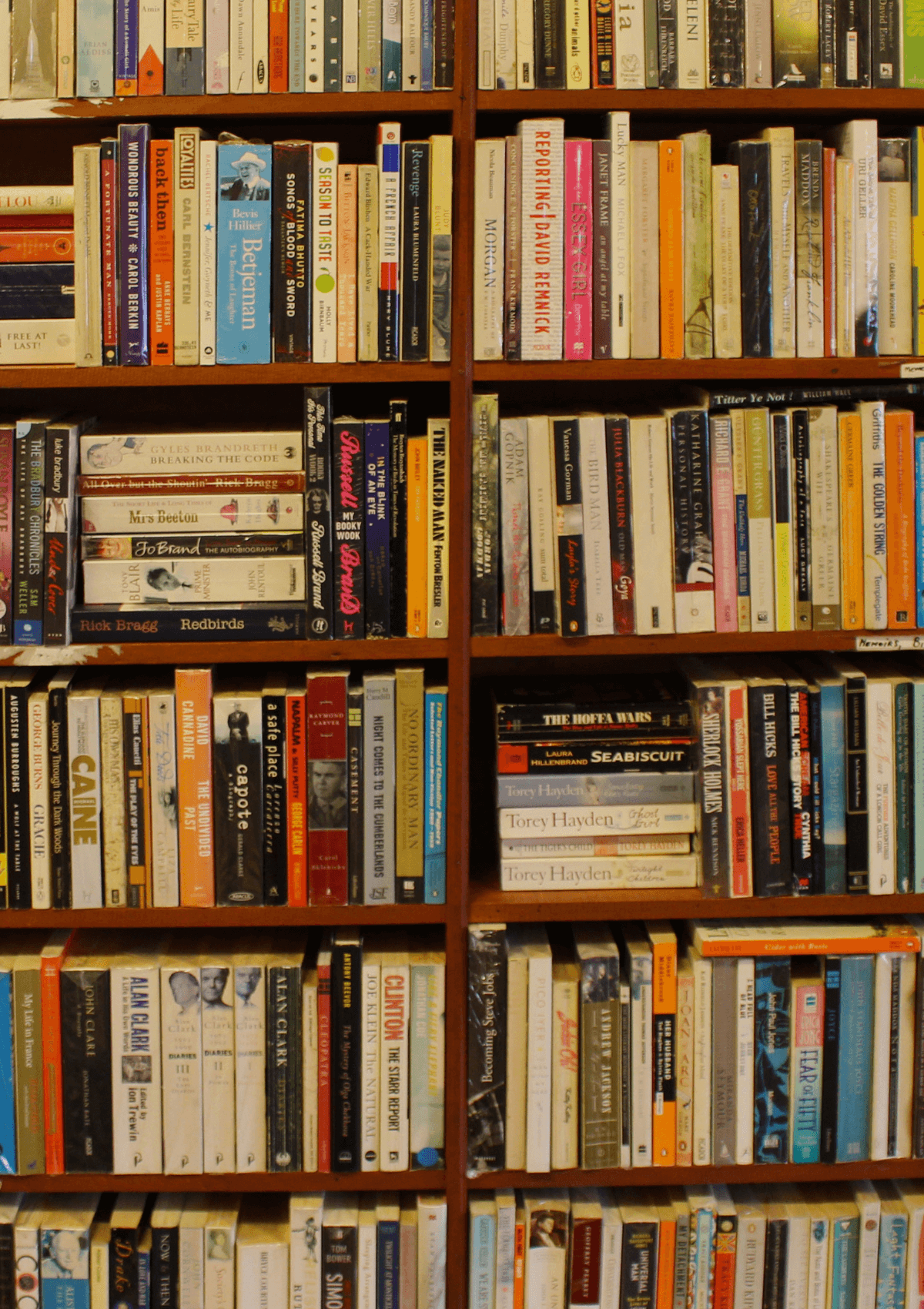 From theatre performances to author visits to story-reading sessions and more, this is a fab day out to take your kids to or to take your favourite book lover to. It's a great way to spend a day out in March and finally read some of those books that have been gathering dust on your shelf.
8. Sing along at the C2C: Country to Country Festival in London
Country fans… assemble!
If you love country music, March is YOUR MONTH. Every year the C2C festival tours the country and stops off in London, bringing with it a whole host of country acts, both hugely famous and newcomers to the scene.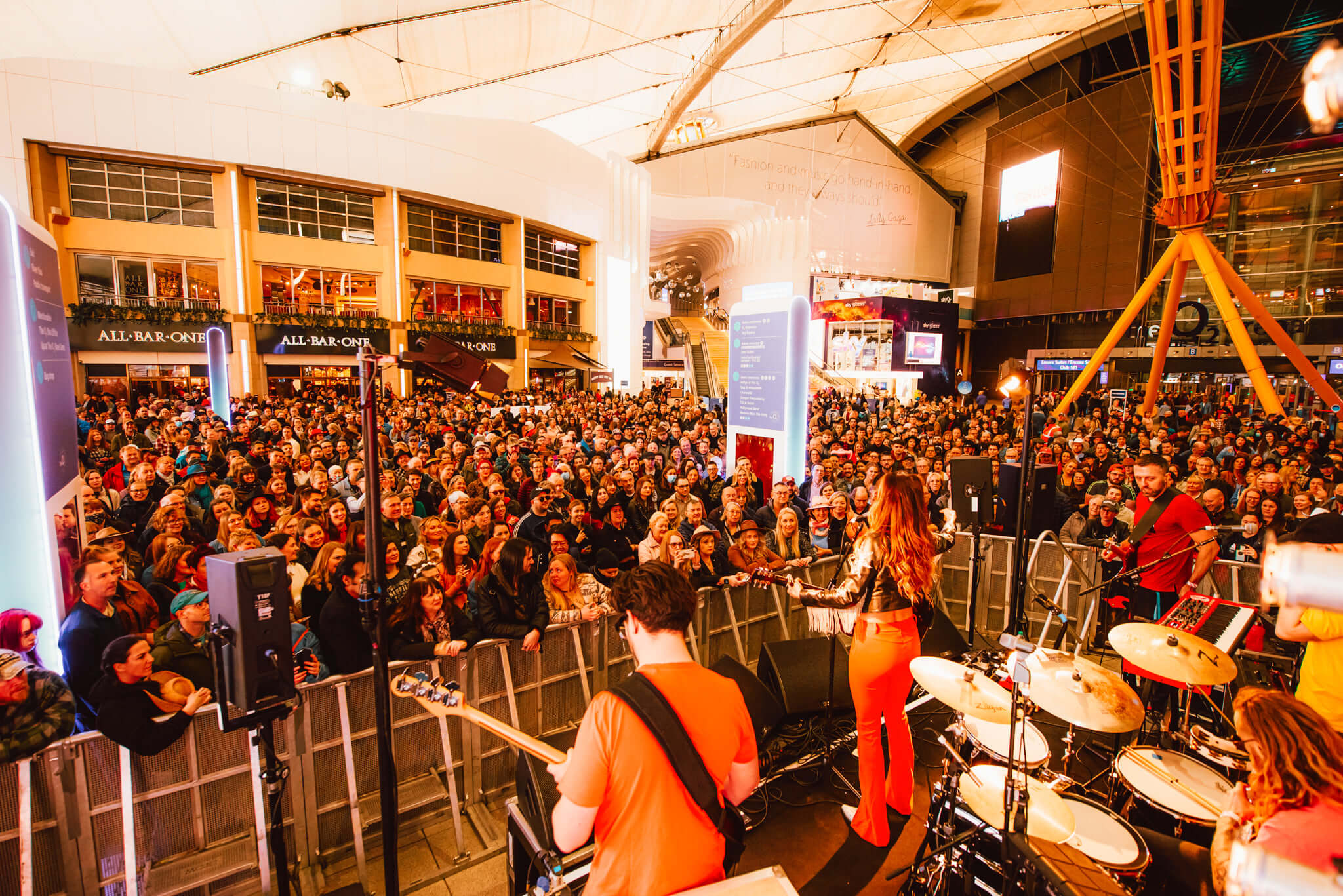 You'll see some of America's best country superstars and the UK's budding country artists under one roof — the O2. This is undoubtedly one of the best things to do in London in March 2023 if you like all things country.
C2C: Country to Country festival will take place from 10th March to 12th March 2023.
9. Hold your breath at Cheltenham Festival
Cheltenham Racecourse is a must-see if you're interested in racing, and remains one of the most well-known places in British racing history. Whether you're a big fan or just want to join your friends for a fun day out and some laughs, this is a brilliant place full of excitement and tension.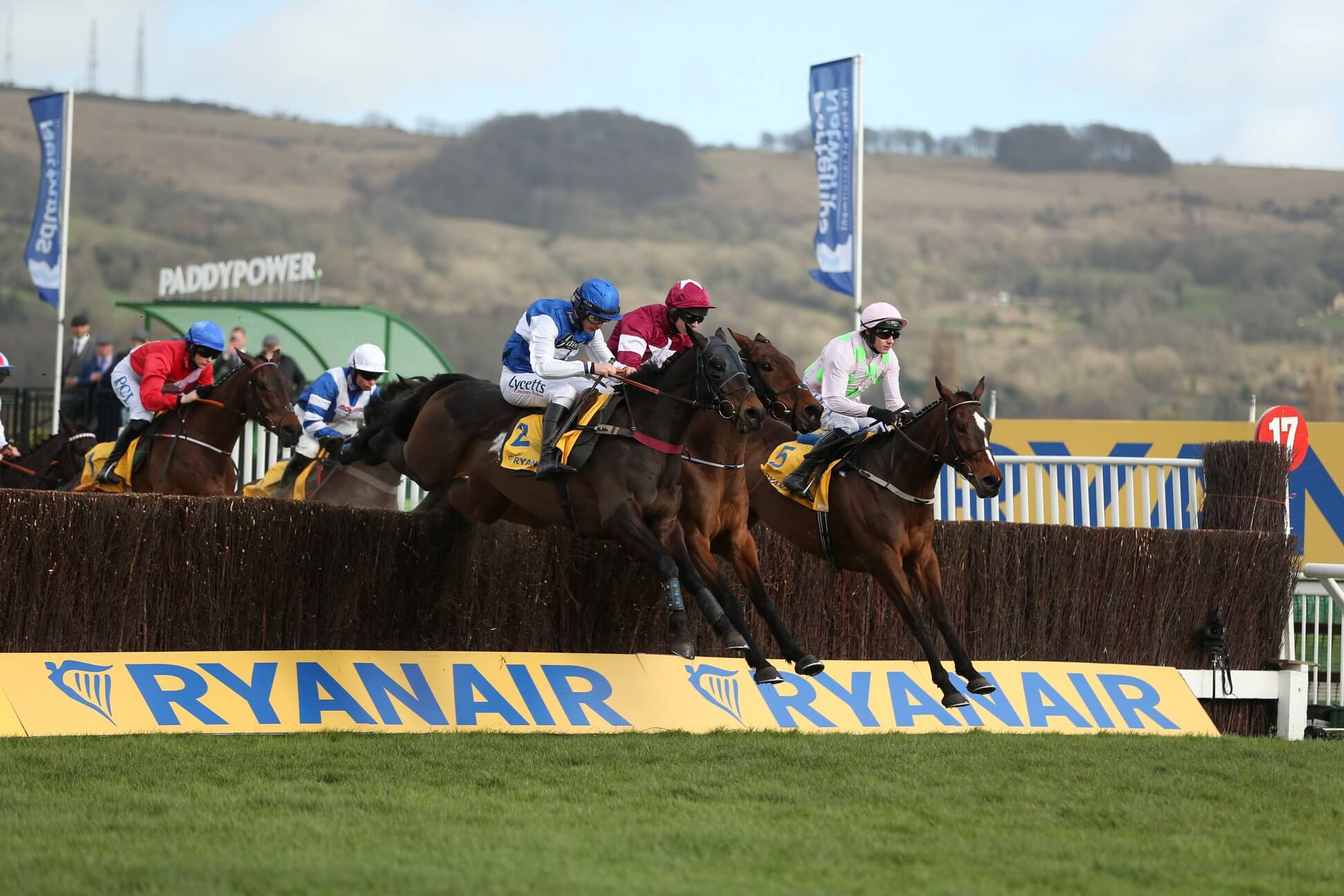 From the 14th to the 17th March 2023, Cheltenham Festival will be on which means there will be fast horses and bottles of bubbly flowing, as well as lots of entertainment during the festival. If you're into racing or just want something a bit different, this is really one of the best days out in March in England, and a great one for groups of friends to get together.
10. See Titanosaur go on display
The Titanosaur, otherwise known as the Titanosaur Patagotitan Mayorum (at least that's what its friends call it) is the largest known creature to ever have walked our planet. And as you can imagine, it's pretty big. For the first time ever the Titanosaur will be going on display in Europe, and excitingly that's happening at the London Natural History Museum on 31st March 2023.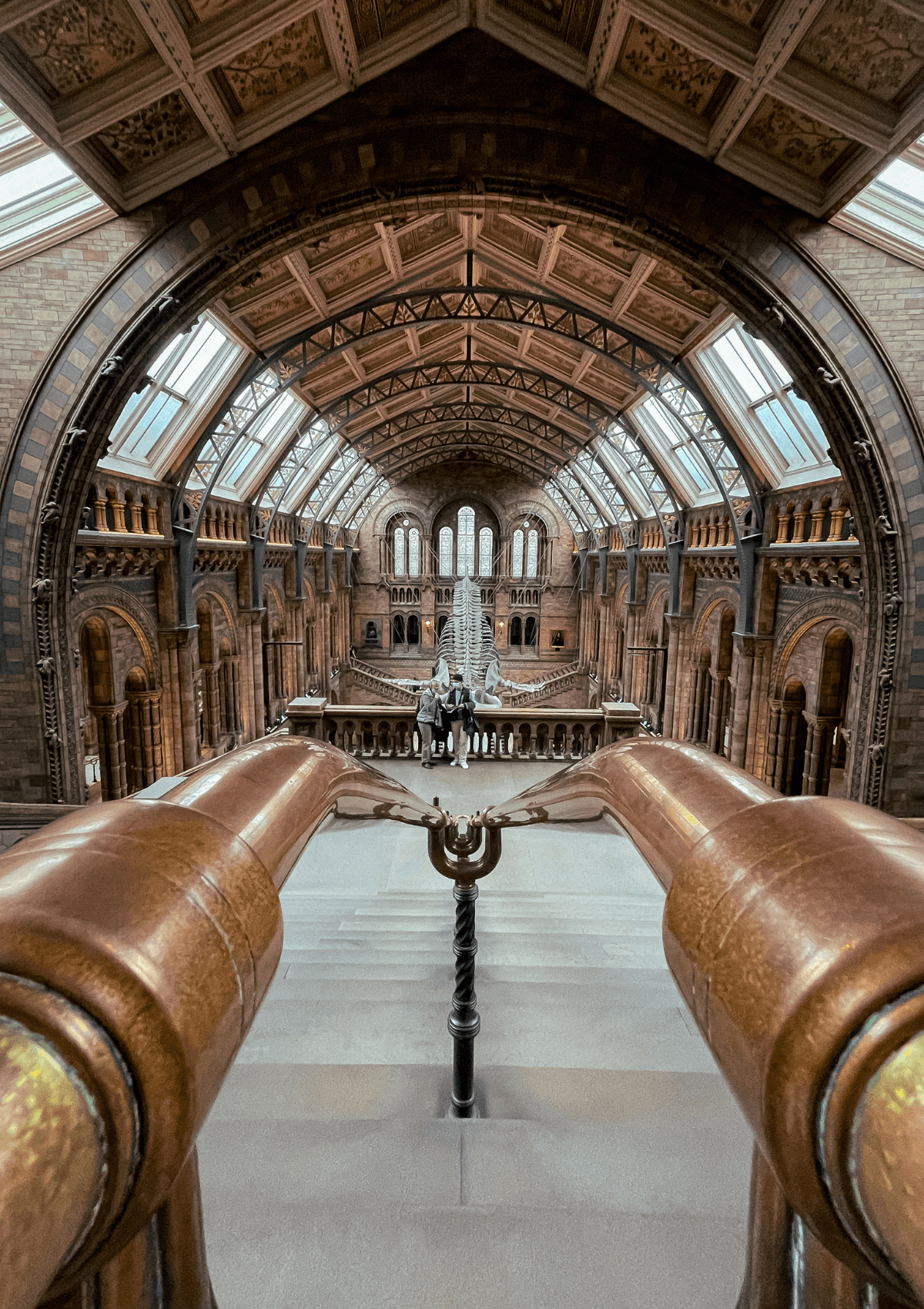 To put this creature into perspective, it's 4x heavier than Dippy the Diplodocus who is already on display at the museum, and a whopping 12 metres longer than the blue whale that's on display. Hard to wrap your head around!
It really must be seen to be believed, so visit the 'Titanosaur: Life as the Biggest Dinosaur' exhibition with the whole family where you'll learn how this giant stayed safe, found food and more. You'll also be able to measure yourself against its huge thigh bone. A very interesting and exciting activity for kids and one of the best days out in England for March.
Best days out in March in England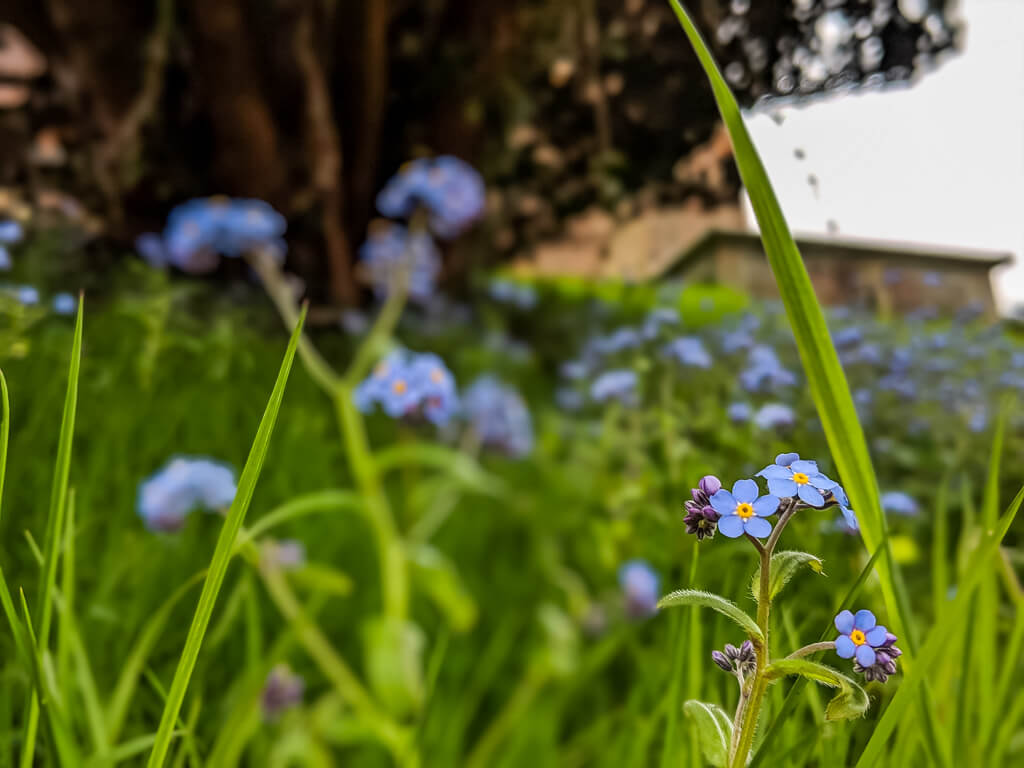 Spring is definitely the best time to get out and start exploring all that England has to offer this time of year. From cherry blossom trees to country music festivals to dinosaur displays, there are so many options to have the best day out in England for March in 2023. Get something booked in your calendar — you won't regret it!
Quicklist: 10 of the Best Days Out in March
Enjoy a pub day out for St Patrick's Day
Watch the Head of the River Boat Race
Celebrate Mother's Day in style
Look around The Other Art Fair
See the beautiful Cherry Blossom trees
See Great British Bake Off: The Musical
Dress up for World Book Day
Sing along at the C2C: Country to Country Festival in London
Hold your breath at Cheltenham Festival
See Titanosaur go on display
---