It's time to treat Mum this Mother's Day, and if you're in England you'll be spoilt for choice. Whether you're looking for an activity to do together, a full day out, or even a weekend away somewhere, we've rounded up the best Mother's Days out that you and your mum will love.
Mother's Day in the UK (or Mothering Sunday) takes place three weeks before Easter each year. For most people who celebrate it, you'll be looking to treat your mum to something special, or maybe you're a new mum looking to treat yourself with your little ones. Either way, there are plenty of things to do in England to keep you entertained on this lovely day.
From relaxing activities to do together, to bonding trips, to ideas for the adventurous mum and much more, we've gathered together the very best of England's activities and locations to inspire your Mother's Day this year.
If you're looking for the best Mother's Days out ideas, THIS list is what you need…
The Best Mother's Days Out Ideas to Treat Mum
1. Take her for Afternoon Tea
Nothing says Mother's Day quite like a delicious afternoon tea, and since England is the home of afternoon tea, this country is in no short supply of them.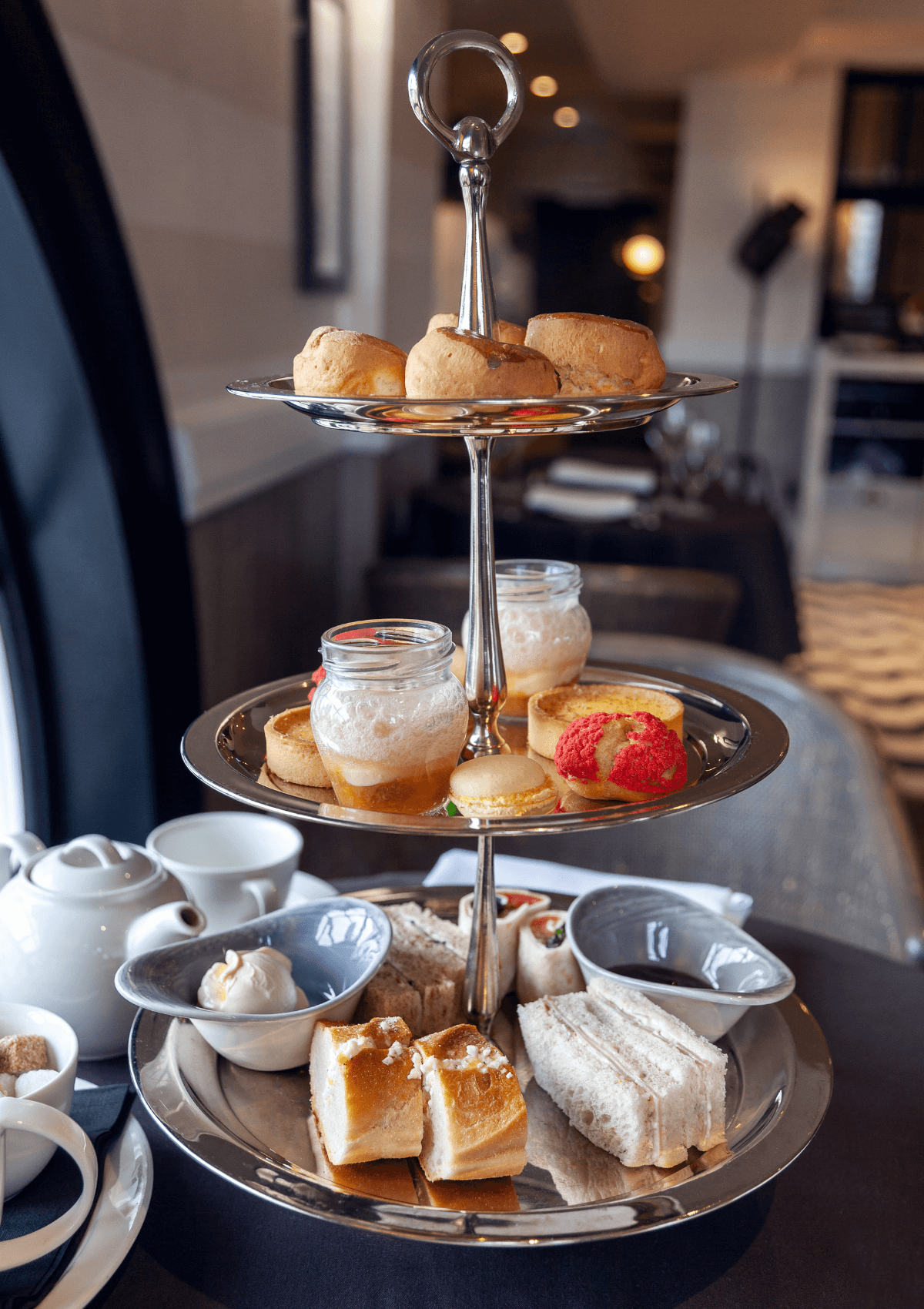 But where to go?
You'll usually find a number of afternoon teas in your local town or city, but you might want to discover somewhere new by booking you and mum in for some of those dainty sandwiches and scones in a city you haven't visited together before to make a day of it.
There are plenty of Mother's Day themed afternoon teas around near the big day, but one of the best places to check out some unique and fun afternoon teas is the capital — London!
From afternoon tea on a bus to fun themed teas to fancy spots like the Shard, London has something for every taste.
Take a look at 17 of the best afternoon teas in London and see if you think mum would love to try them. This is one of the best Mother's Days out ideas you can book to treat her.
---
When is Mother's Day in England? Mother's Day in England is Sunday 19th March in 2023.
---
2. Be tourists for the day at one of the 21 most popular attractions
Mother's Day is a great excuse to grab your camera and a map, and turn into tourists for the day in your local area. No matter where you live in England you'll find something fascinating to explore that both you and mum will enjoy. Wondering where to go? Our list of the 21 most popular England tourist attractions will provide all the inspiration you need.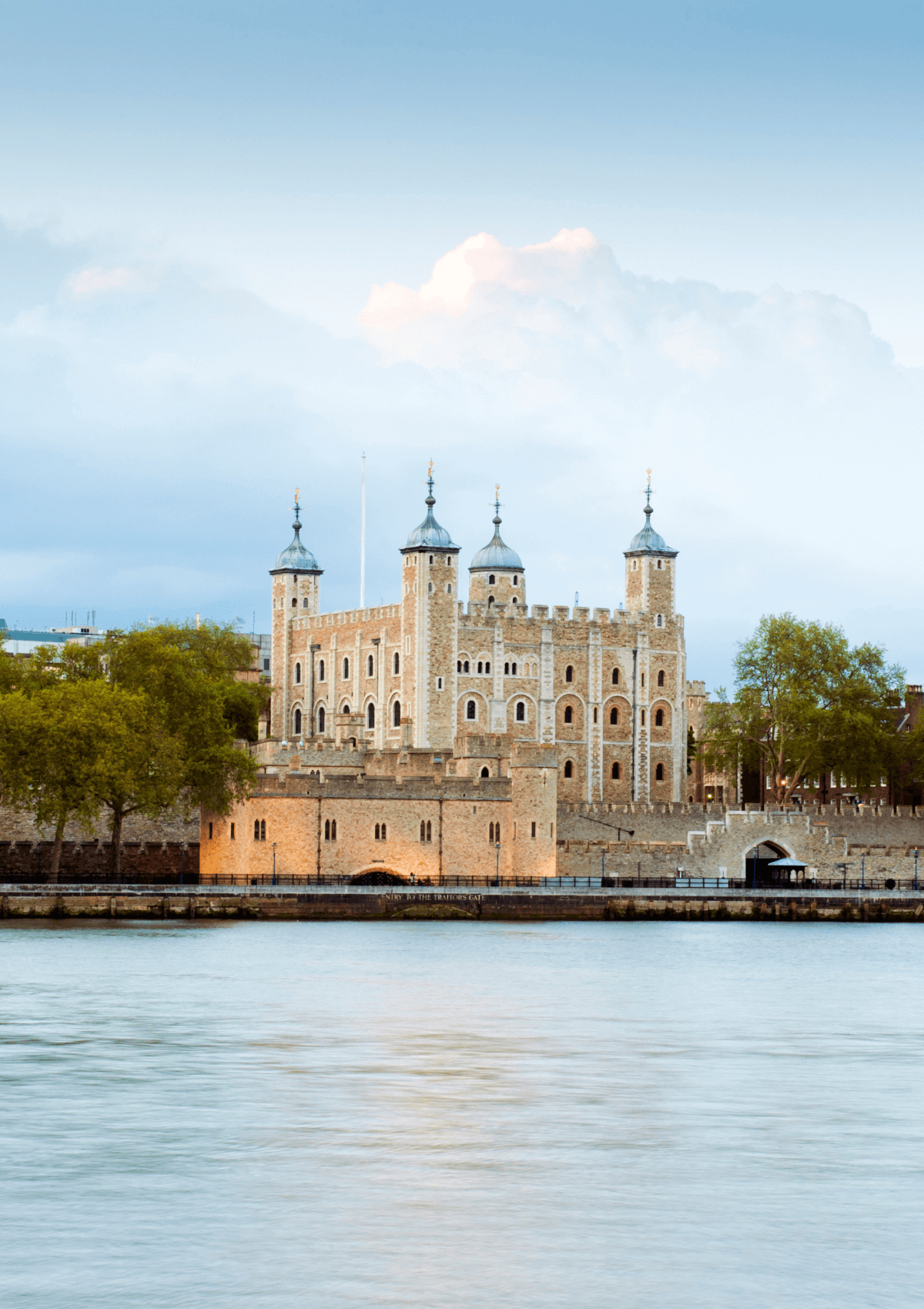 There are SO many options on this list, with something to explore in every part of the country. All the places on the list were voted for by our readers, so they are officially the most popular attractions and loved by many. From one of the zoos on the list for animal loving mums, to gorgeous spots like the Lake District and Kew Gardens, to number 1 on the list for thrill-seeking mums! (Can you guess what it is?)
If you're unsure, number 3 on the list is a great spot to discover some of the country's history together, and just happens to be one of the best days out with mum London has to offer. Choosing something from this list will set you up for one of your best Mother's Days out ever, or why not ask mum to look at the list and pick something she's never done before?
3. Visit a museum or gallery together
Want to tick some culture off your list while celebrating Mother's Day? A museum or gallery could be a great idea if your mum is an art or history lover. And with plenty to choose from in England, you can tailor the visit to whatever mum's most interested in.
Wander around looking at paintings together or stroll through the exhibitions to spark some interesting conversations and make life-long memories. Here are some of our favourites, depending on which city you are near:
If you're in Newcastle, check out the Great North Museum, the Discovery Museum, or the Laing Art Gallery
If you're in York, check out the Yorkshire Museum, the York Art Gallery or the York Castle Museum
If you're in Manchester, check out the People's History Museum, the Manchester Art Gallery, or the Science and Industry Museum
If you're in Liverpool, check out the Museum of Liverpool, the Maritime Museum, or The Beatles Story Exhibition (if mum is a Beatles fan, this is a winner!)
If you're in Birmingham, check out the Birmingham Museum & Art Gallery, the Lapworth Museum of Geology, or the Thinktank Birmingham Science Museum
If you're in London, check out the British Museum, The V&A or The National Gallery
If you're in Bristol, check out the Bristol Museum & Art Gallery, The Georgian House Museum, or We The Curious
If you're in Plymouth, check out The Box, the Elizabethan House, or The Mayflower Museum
These offer some of the best Mother's Days out if you and your mum like to learn new things, explore the history and culture of a city, and chat about life.
4. Go on a nature walk
On a nice day, a nature walk can be just the ticket for a Mother's Day activity.
Get some fresh air together, stretch your legs, and enjoy each other's company in some of the nicest areas in England. There are usually lots of Mother's Day event ideas in city parks and gardens if you do your research, and Mother's Day community event ideas for more local green spaces.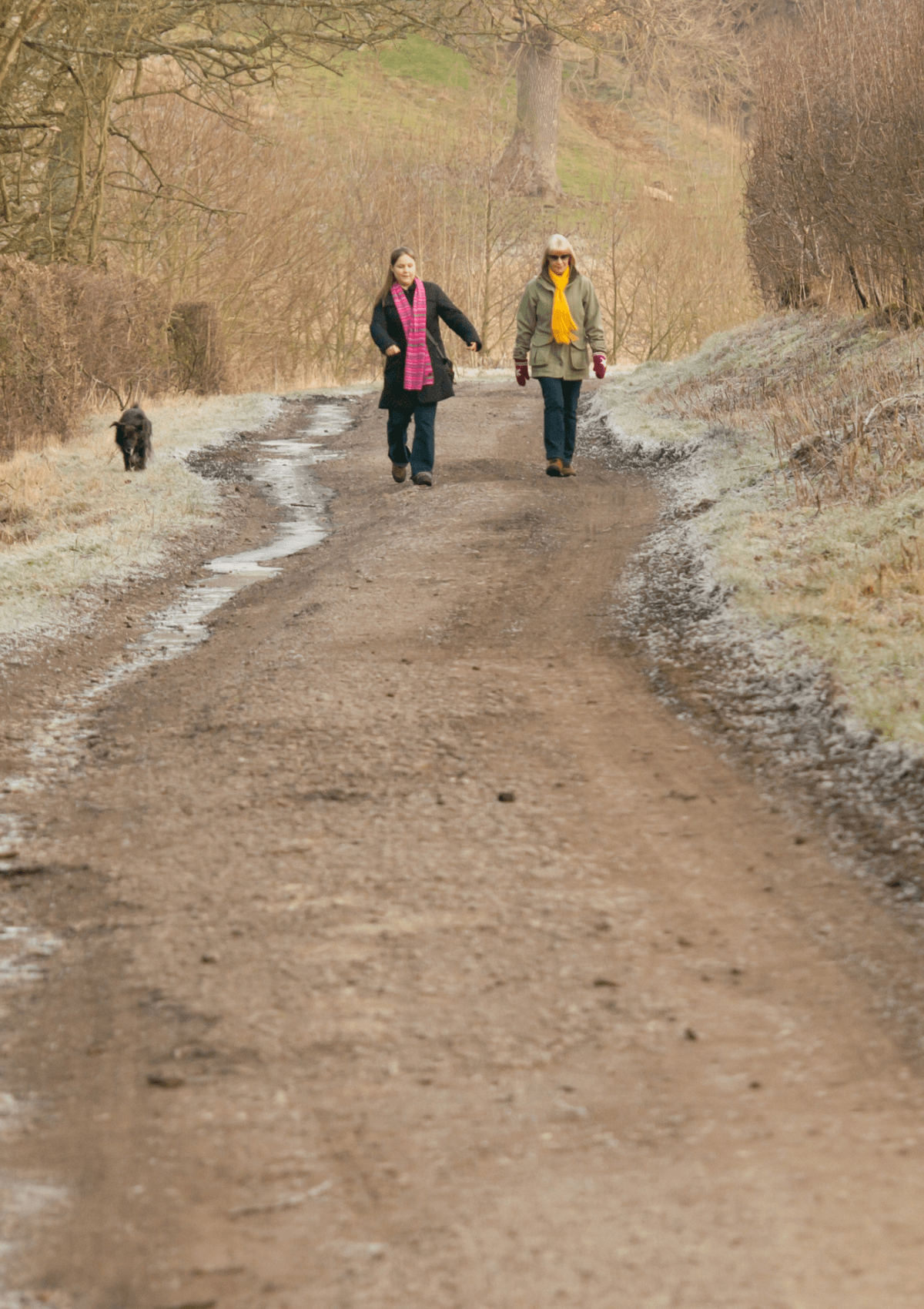 If you want to go further afield and don your walking boots for the day, we have plenty of suggestions for the most beautiful places to walk in the country:
These nature spots are some of the best Mother's Days out if your mum loves a long walk or if you're looking to take your little ones out to celebrate Mother's Day together.
5. Book a relaxing spa day
If walking isn't mum's thing, and she'd prefer to be seated or lying down to get her relaxing done, then a spa day could do the trick! What could be better for treating her to the day she deserves?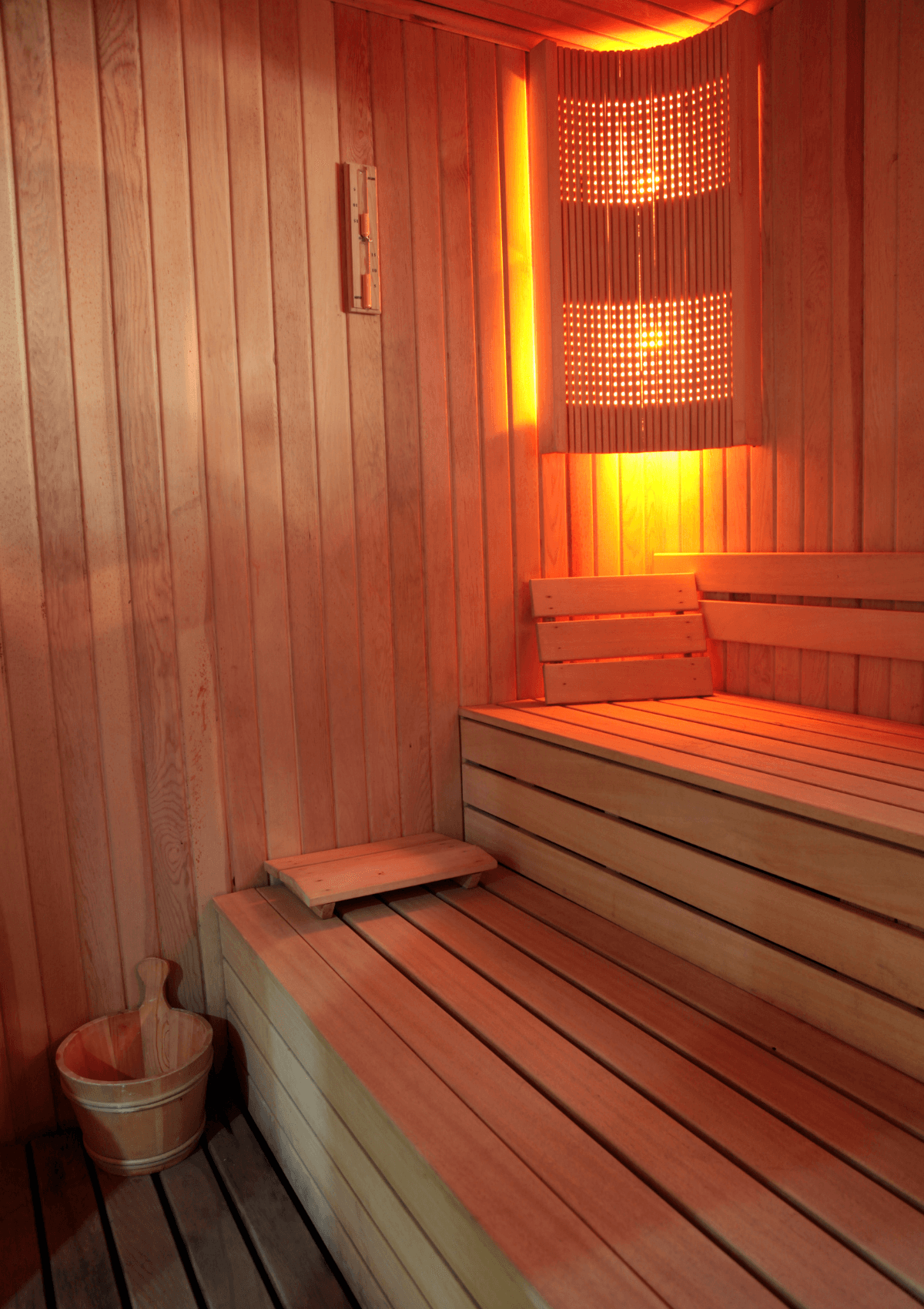 There are great spa days available all over the country, but here are a few places with some of the best spas in the country:
Or if you want to see where there best English spas are, read our list.
A spa day really is one of the best Mother's Days out you can give your mum, from a dip in the relaxing pools, to a natter in the jacuzzi, to some bonding over how hot the sauna is. She'll absolutely love it!
6. Pack a picnic and take her somewhere nice
A picnic is always a fun, affordable way to celebrate Mother's Day no matter where you live in England, because you'll find beautiful parks, forests and other natural areas around for a scrumptious picnic on a glorious sunny day (let's hope!)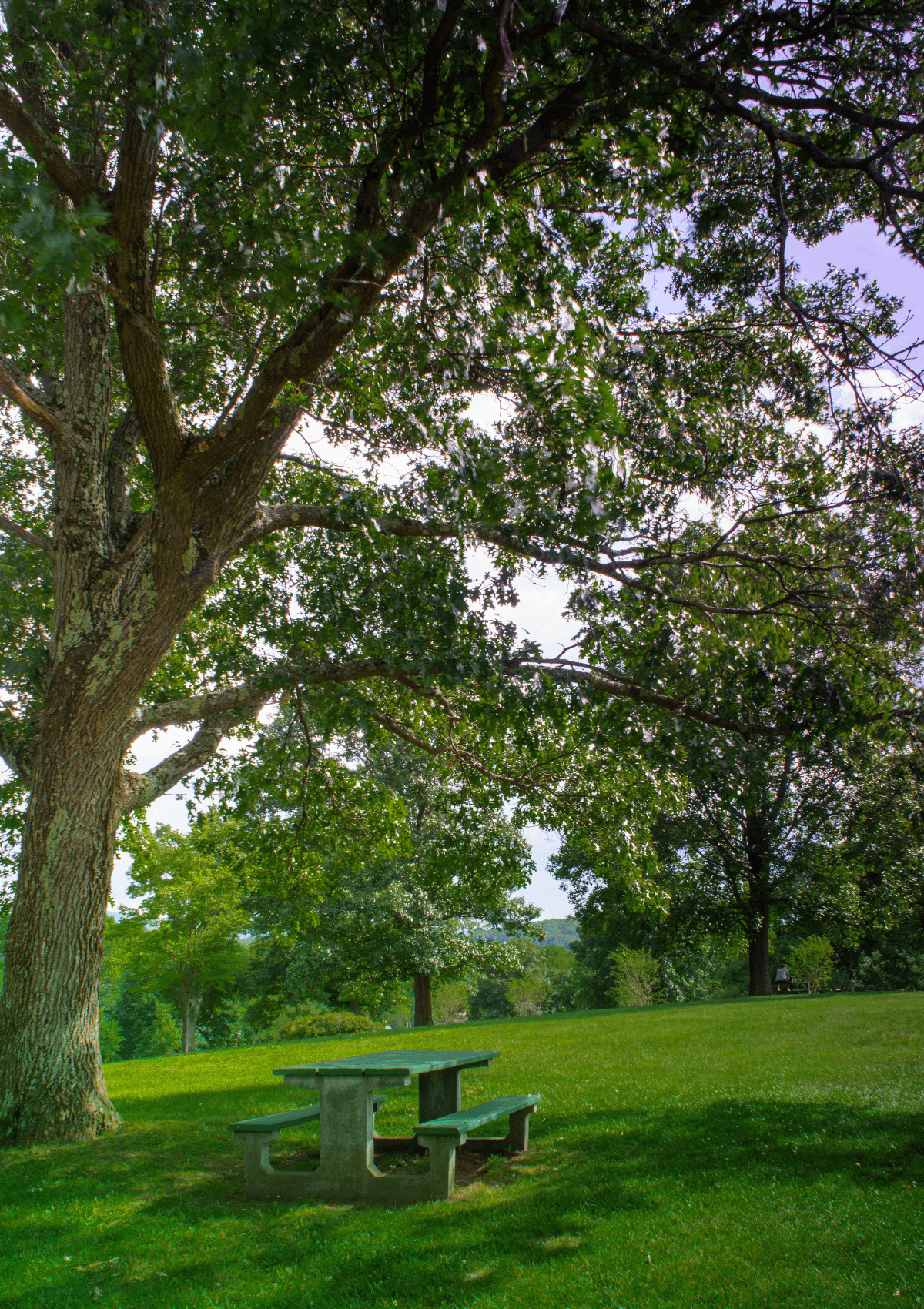 Pack a blanket, some sandwiches, a punnet of strawberries, a flask of tea (exactly how mum likes it, of course), and you're pretty much all set. You could choose to stick to your local park and enjoy the surrounding area, or hop on a train to somewhere more secluded out in the sticks. England is your oyster!
Add in some other fun activities while you lunch, like a spot of birdwatching, some frisbee throwing, or bring a pack of cards to play with when you've finished eating, and you have yourself a great afternoon activity that mum with love. The best Mother's Days out involve some kind of lunch, and this is a creative way to show mum you love her… with food.
7. Go in search of the best flowers in England
England is packed with beautiful flowers, and this time of year (around Mother's Day, conveniently!) is when they all begin to bloom. From her brightly coloured favourites, to the ones she wants to grow in her garden, to some of England's national flowers, there's something for everyone to enjoy when you go in search of the best flowers in the country.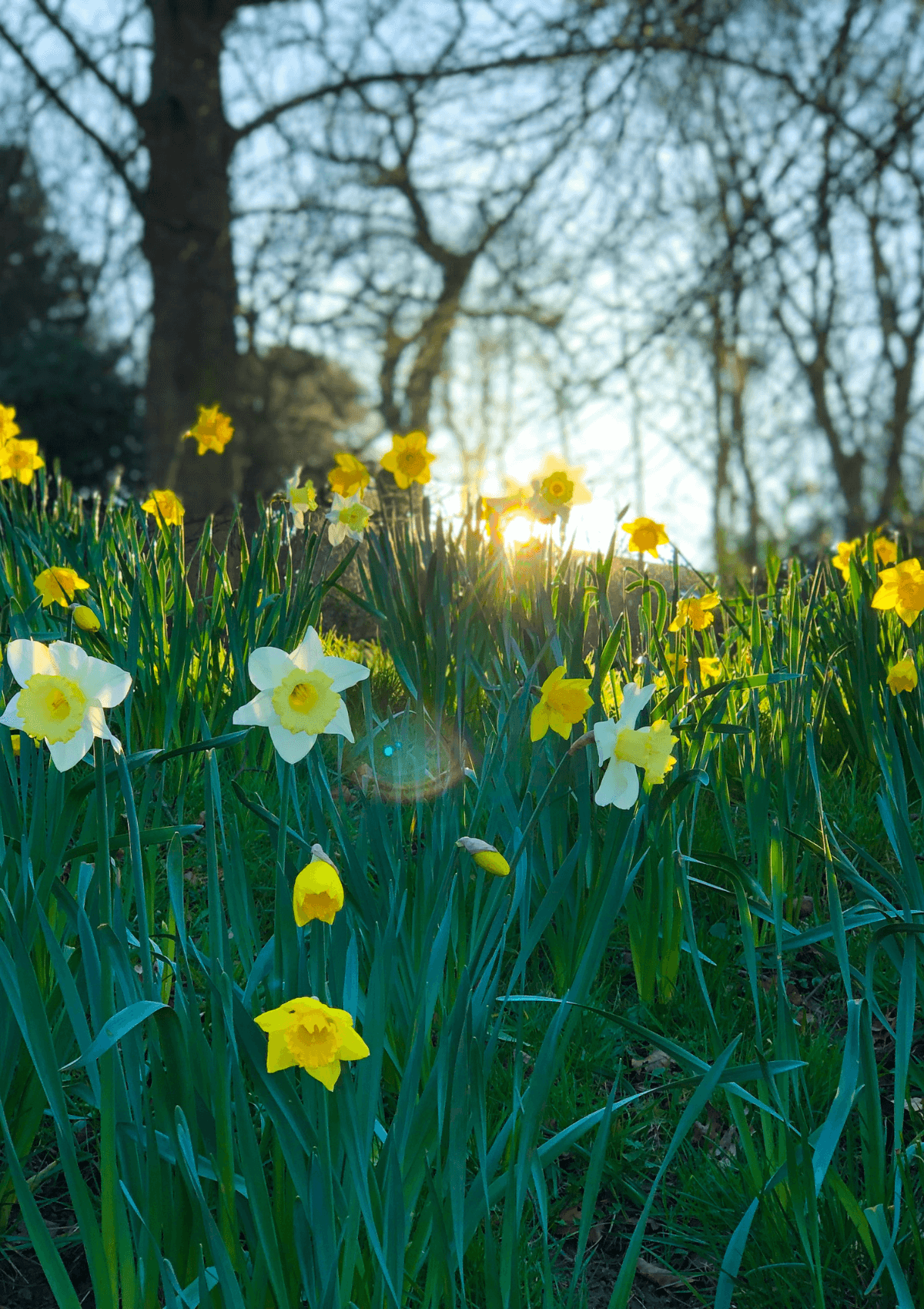 If flowers tend to be a staple gift on Mother's Day for you, why not ask mum out on a flower spotting date together instead of buying your standard bunch? Find out what ones she likes best, or just be inspired by our list of these 10 amazing National Flowers of England (and where to spot them) which you can find all over the country.
Make this one of her best Mother's Days out by reversing your usual gift of flowers, and take her to the flowers instead. Remember, you may not be allowed to pick the flowers you are looking at, so if you find them just take in the view, give them a good sniff, and maybe take a picture to remember them by! Instead of collecting flowers, mum will be collecting memories from your day together.
8. Do a fun bonding activity
There are so many activities you could try with your mum for Mother's Day, with something for every possible age, taste and ability. Have a think about what mum likes doing, or what she has always wanted to try. There's bound to be something in your local area that will have you both smiling!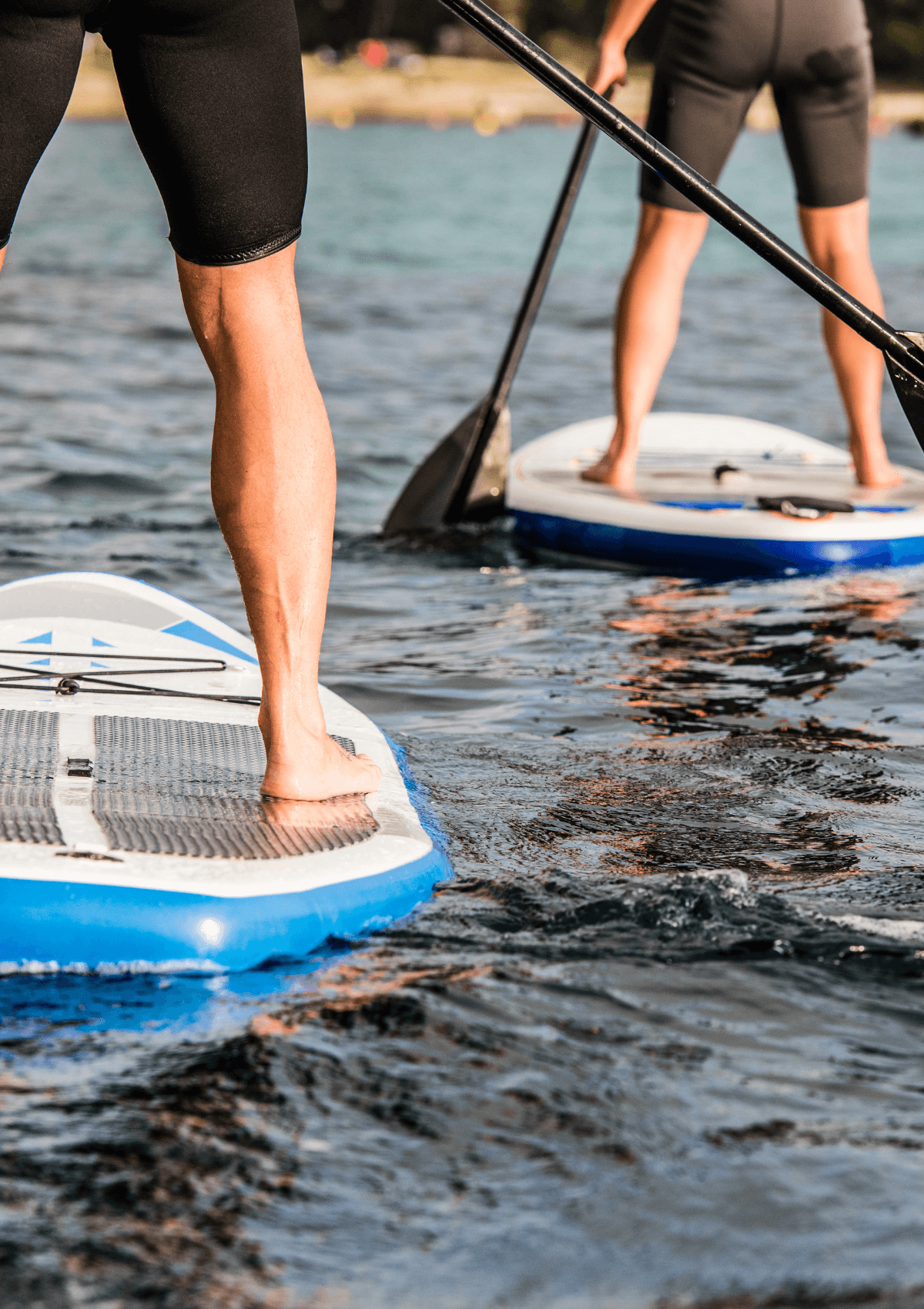 If she loves physical activities, how about this guide to cycling around Portsmouth and Portsea Island? Or if paddleboarding is her thing, maybe this list of the 11 best places to go paddleboarding in England will inspire a trip?
If your mum is more of an indoor woman (understandable, especially when the weather could still be chilly in March!) then activities such as a craft class or a themed brunch could be more up her street. Or if she just wants to celebrate the religious side of Mother's Day, take her to one of these 10 incredibly beautiful churches in England.
And of course, there's always shopping! Check out this list of 10 spots with the best outlet shopping in England to see if a Mother's Day sale could tempt you both. There are lots of Mother's Day activities for adults to make it one of your best Mother's Days out to date.
9. Go for a whole day out together
At the end of the day, all your mum really wants on Mother's Day is probably just to spend some quality time with you, so no matter what you end up doing, she's sure to love it. If you're frantically Googling 'where can I take my mum for a day out?' then don't worry, we have more than a few day out ideas to inspire your Mother's Day this year.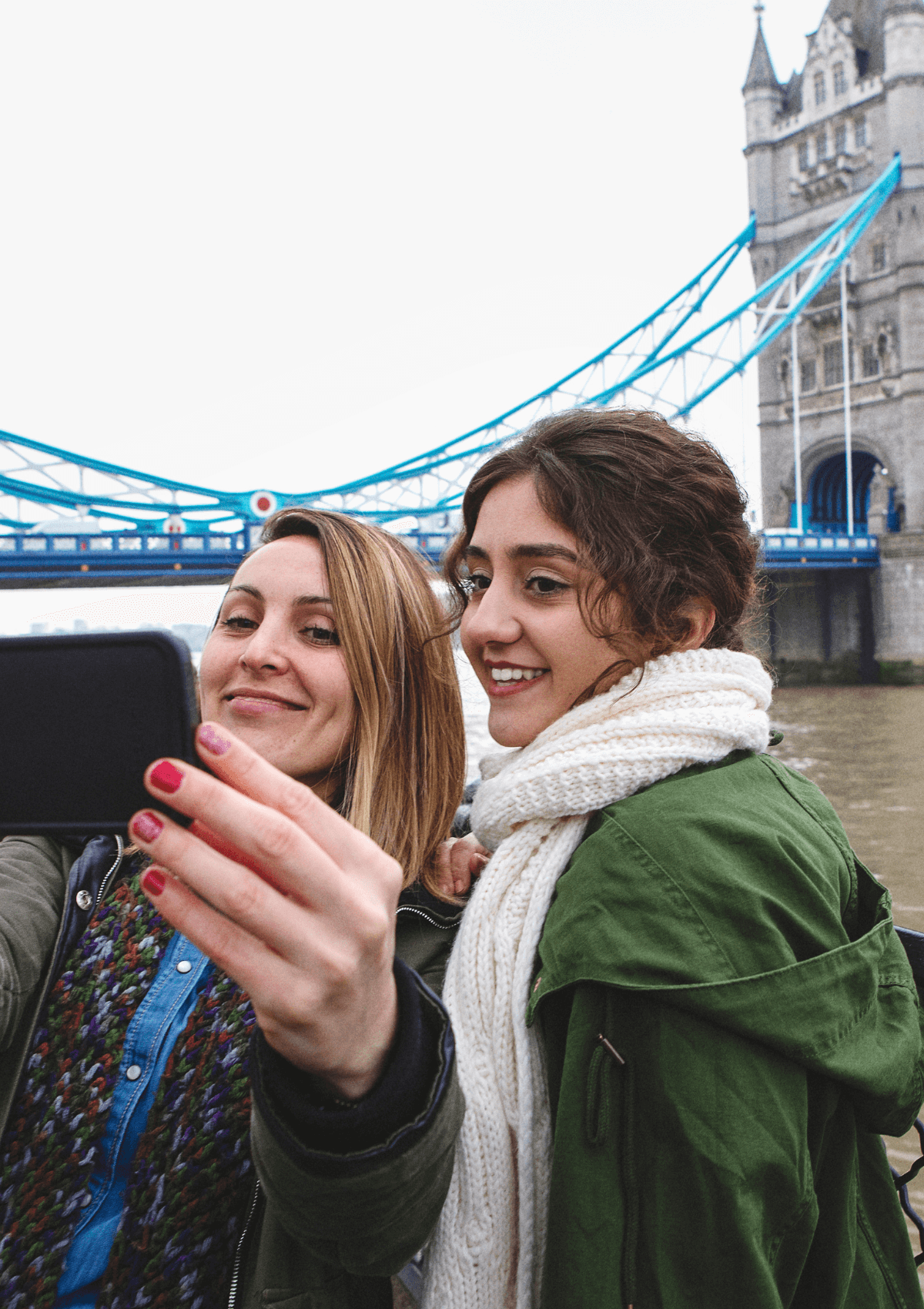 Here are a handful of our best day out itineraries, so you can plan the perfect day with mum!
These itineraries offer advice on the best things to do and see, the best places to eat and drink, and how to have the very best Mother's Days out in these unique, beautiful cities.
10. Book a weekend getaway with mum
If you really want to treat mum this year, a weekend getaway could be the perfect way to experience more of the wonderful ideas above over two days instead of one, with a great hotel, cottage, or quirky campsite too! Double the Mother's Day fun, why not?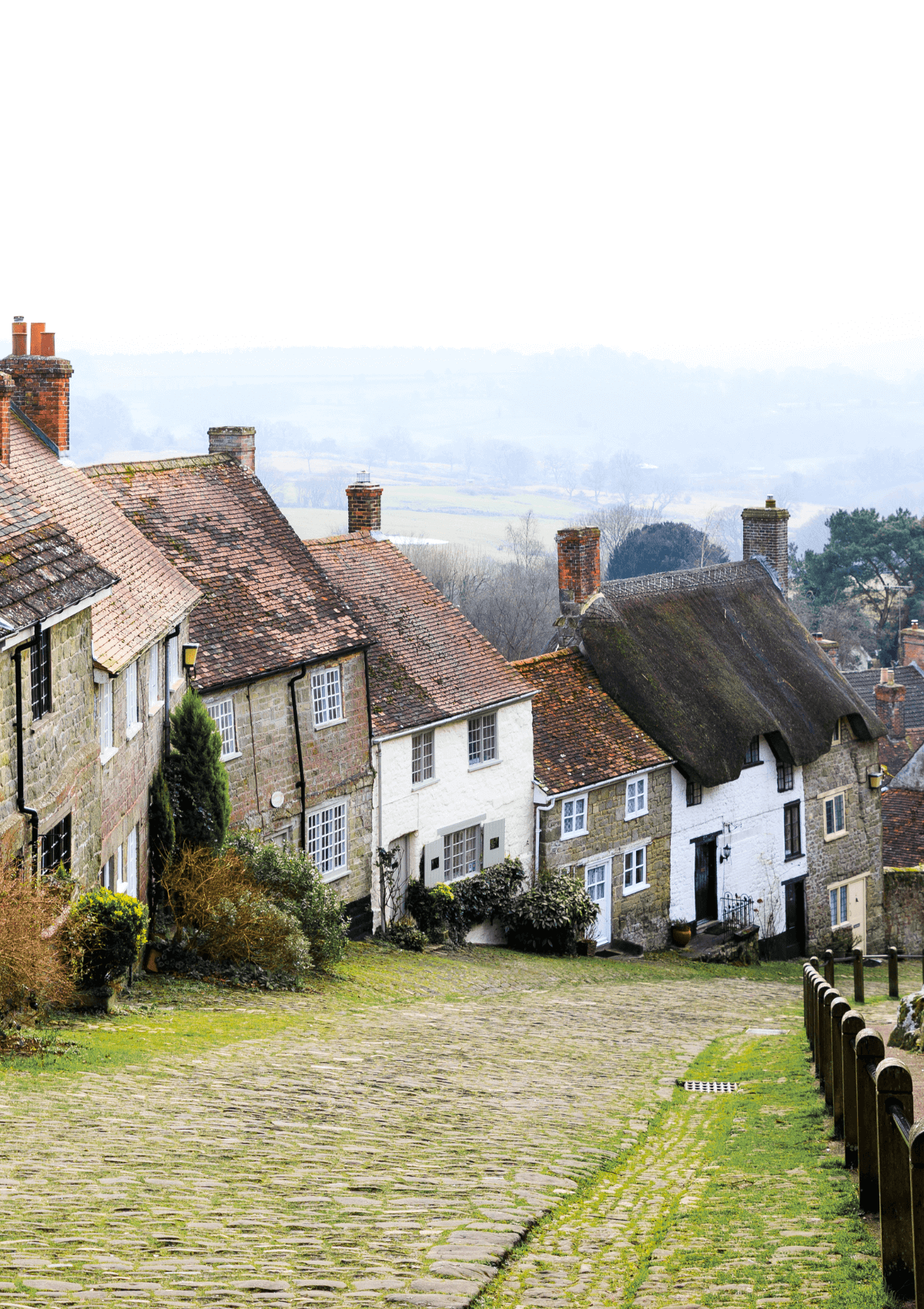 You could use your weekend away to explore places neither of you have been to before, and stay in some of the most unique places the country has to offer:
… because the best Mother's Days out don't need to end at just one day!
The Best Mother's Days Out Ideas to Treat Mum
There's plenty above to inspire one of your best Mother's Days out ever, and make mum feel like the most important person in the world for the day — as she should! Whatever your mum likes to do, from a simple picnic to a whole weekend of being spoiled, you'll find the ideas here that you need for a great Mother's Day.
Got another idea for a Mother's Day out activity? Let us know!
Quicklist: The Best Mother's Days Out Ideas to Treat Mum
Take her for Afternoon Tea
Be tourists for the day at one of the 21 most popular attractions
Visit a museum or gallery together
Go on a nature walk
Book a relaxing spa day
Pack a picnic and take her somewhere nice
Go in search of the best flowers in England
Do a fun bonding activity
Go for a whole day out together
Book a weekend getaway with mum
---