15 Prettiest Villages in England You Need to See
There are so many pretty villages in England for you to admire on a day out. With 2021's focus on England villages, rather than the cities, let's take a look at some of the best in the country.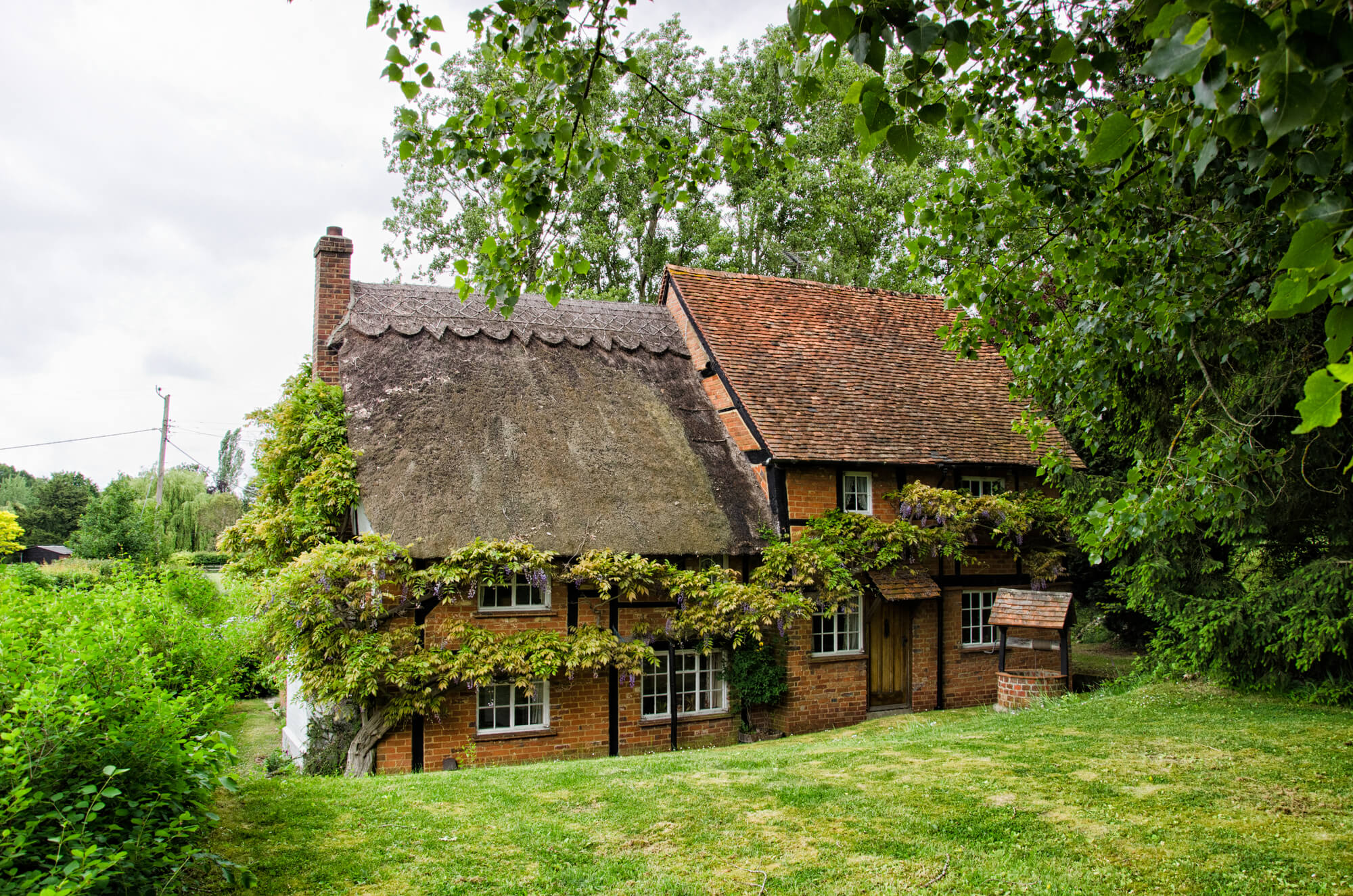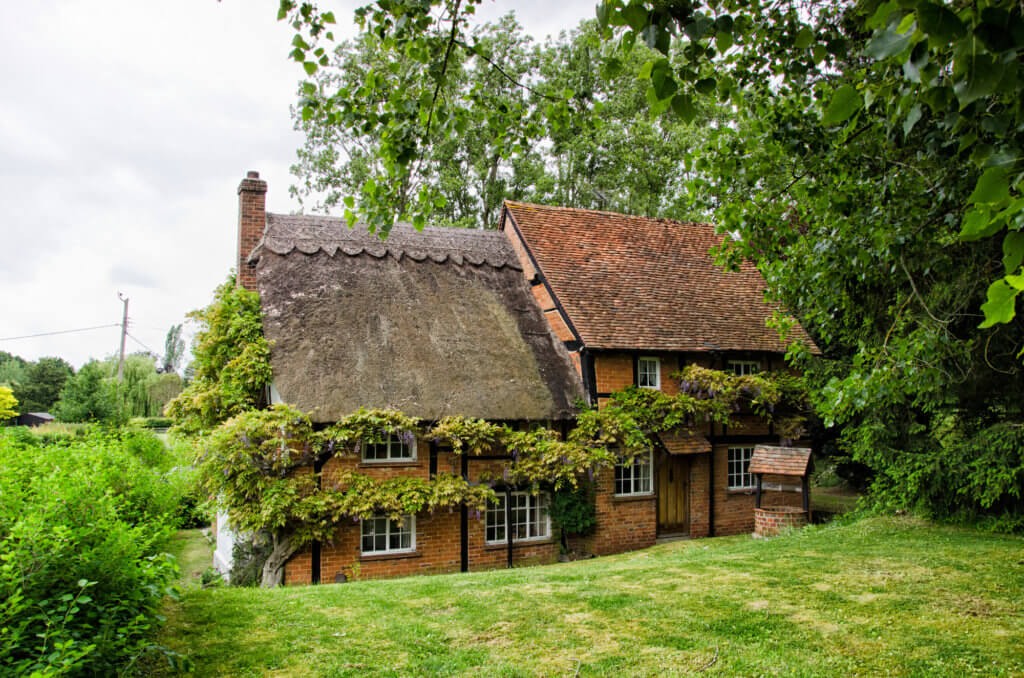 England's towns and cities are packed full of exciting places to visit and things to see, from historic castles to fascinating museums and lush green parks. But the smaller settlements in England, its villages, also hold an allure of their own. Often quieter than larger destinations, a typical English village will be home to historic architecture, a good pub or two and will be nestled in gorgeous countryside.
In this article, we'll show you some of the prettiest villages in England that are worth visiting on your next trip.
Prettiest Villages in England
If you're looking for the most beautiful villages in England then use this as your ticklist around the country. Here are the prettiest English villages for some great days out.
1. Cartmel, Cumbria
Nestled in the heart of the Lake District, one of Cartmel's many attractions is its glorious scenery, with plenty of walking opportunities in the surrounding area. The well preserved 12th century priory is worth a visit and visitors will certainly want to pay a visit to the village shop, which has won awards for its homemade sticky toffee pudding.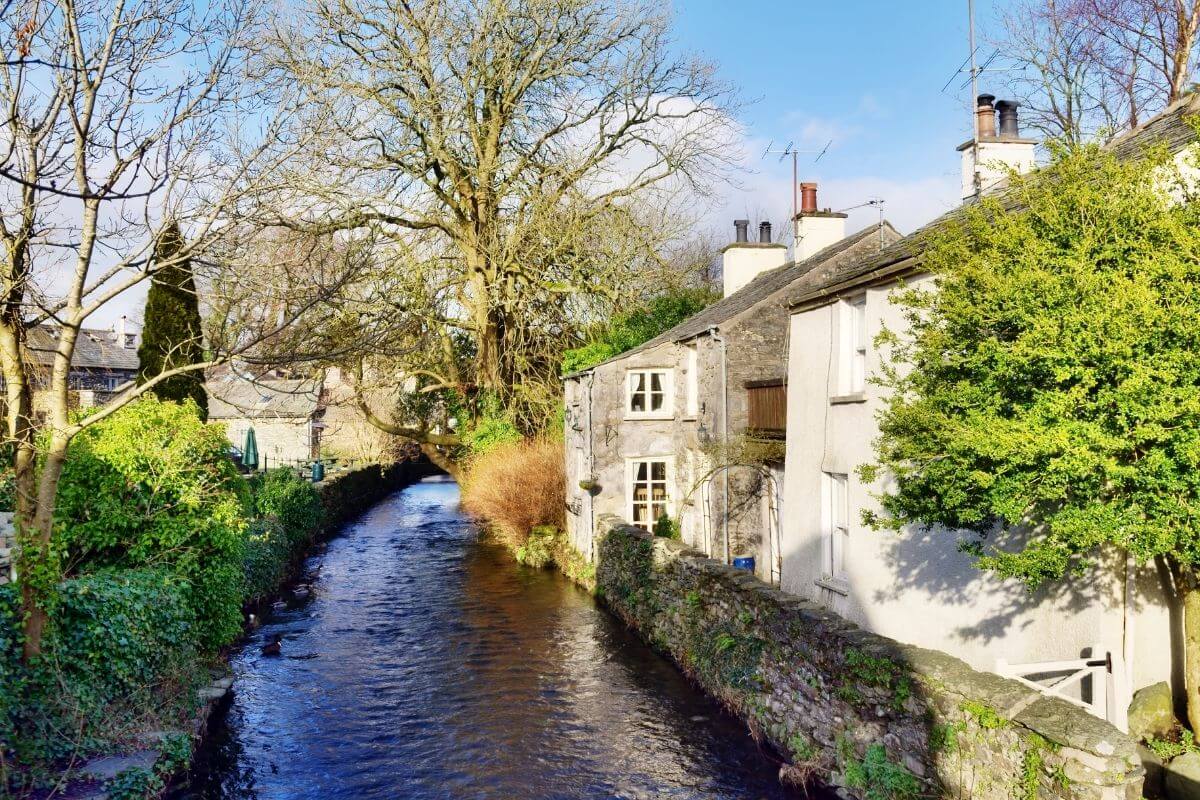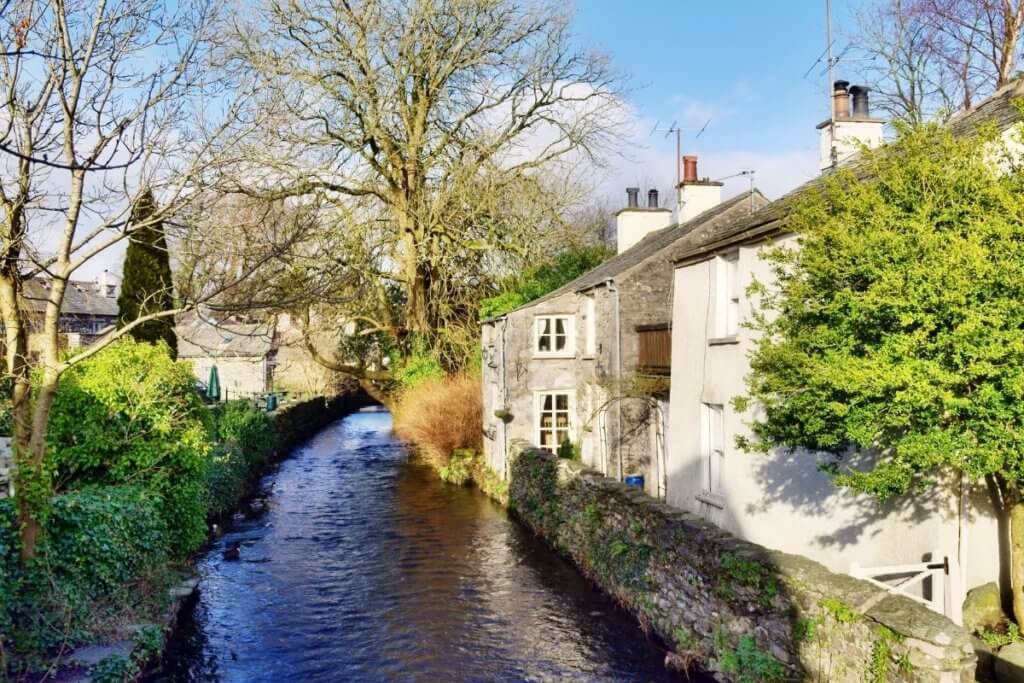 Foodie day trippers can enjoy a drink and a spot of lunch in one of the cafes, and the local cheese shop is renowned for its fresh and award winning sheep's cheese.
Click to read more great days out in Cumbria!
2. Hope Cove, Devon
The first of several seaside villages to feature on this list, Hope Cove is one of Devon's prettiest destinations. Quite well known nowadays, it can suffer from overcrowding during the busy summer months, but it makes a wonderful destination for a winter escape.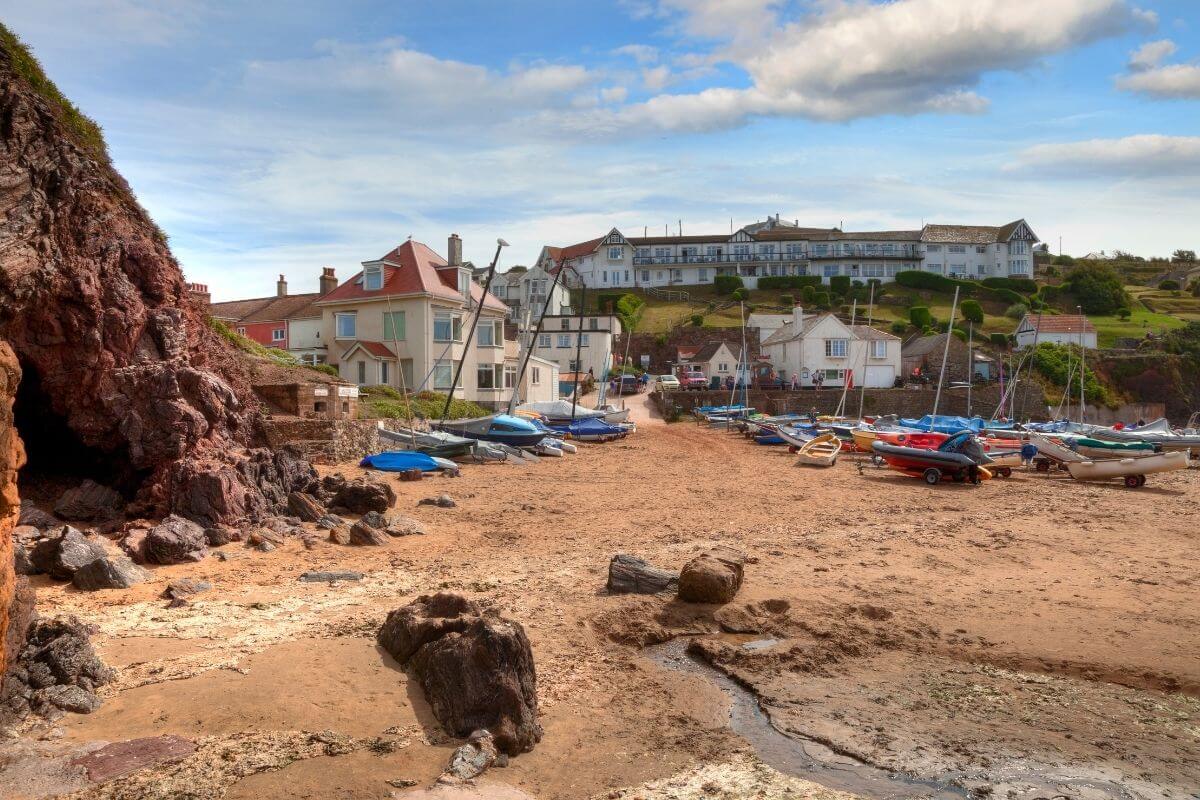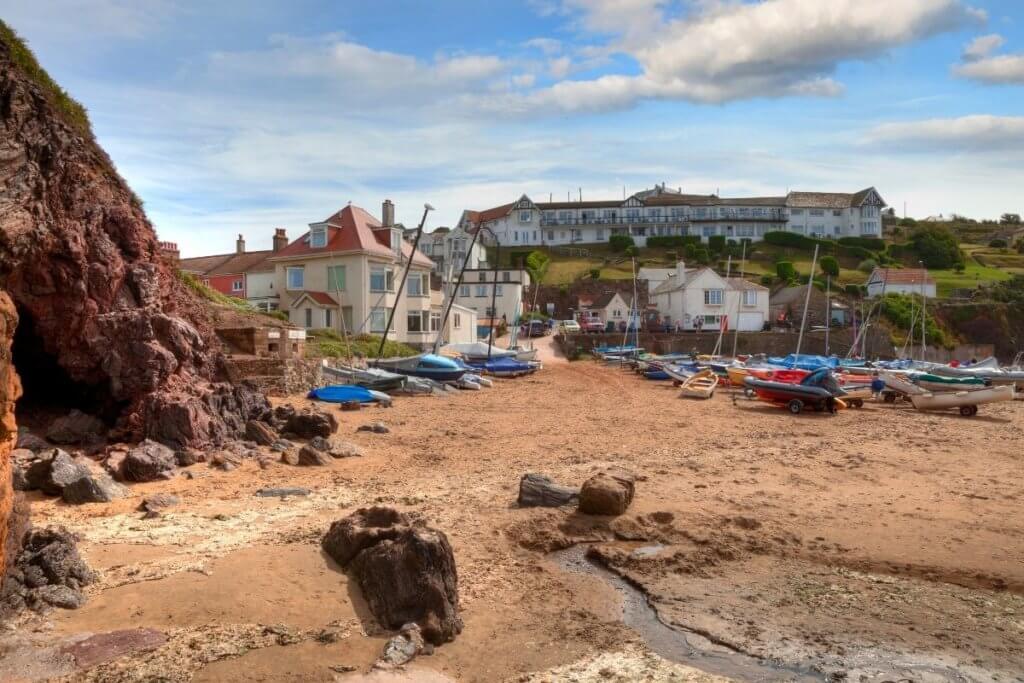 There are several excellent restaurants and B&B's right on the beachfront, and the beaches themselves are always clean and pleasant. The cove is well sheltered from the wind by the headland, stopping the chill that can affect many coastal communities, though you can venture out into this breeze on one of the numerous coastal walks around the headland, which offer lovely views out to sea and back towards the village.
Thanks to the proximity to the beach, Hope Cove is definitely one of the prettiest villages in England.
READ MORE: The Prettiest Villages in Devon
3. Kingham, Oxfordshire
This small Oxfordshire hamlet was once crowned 'England's Favourite Village' and it remains popular with visitors to the area.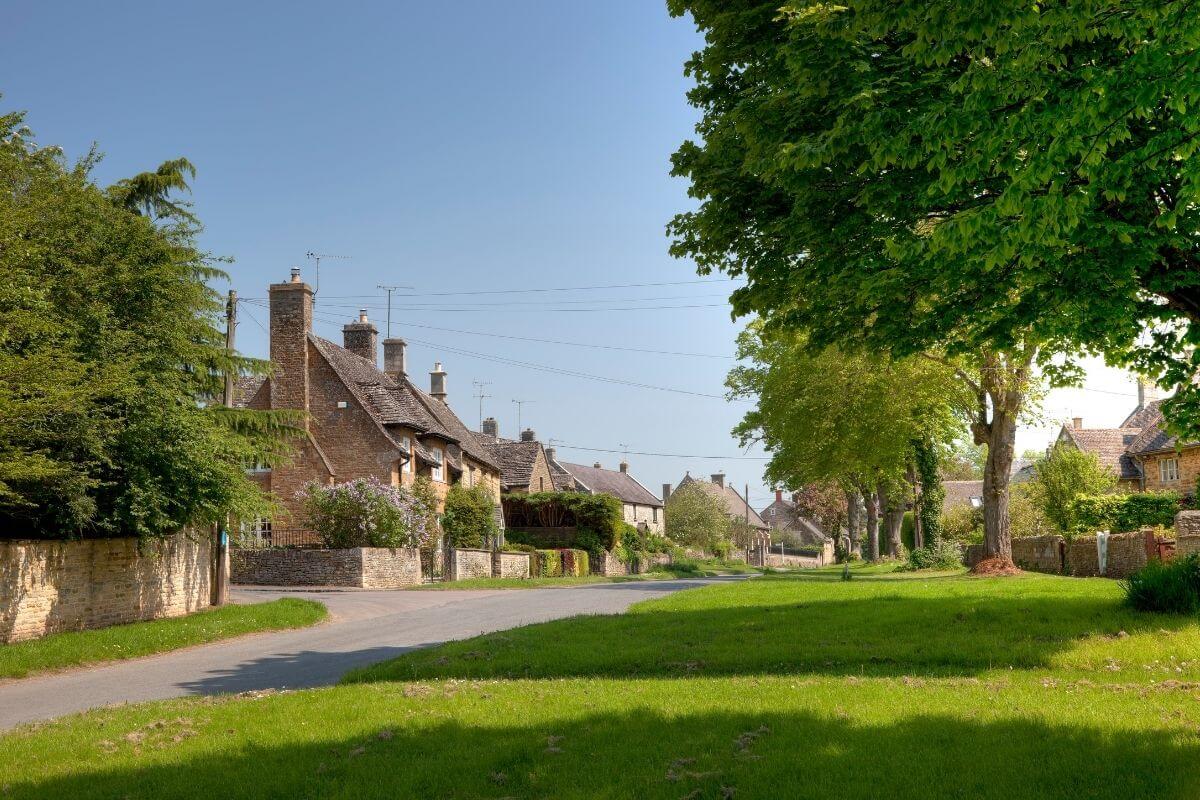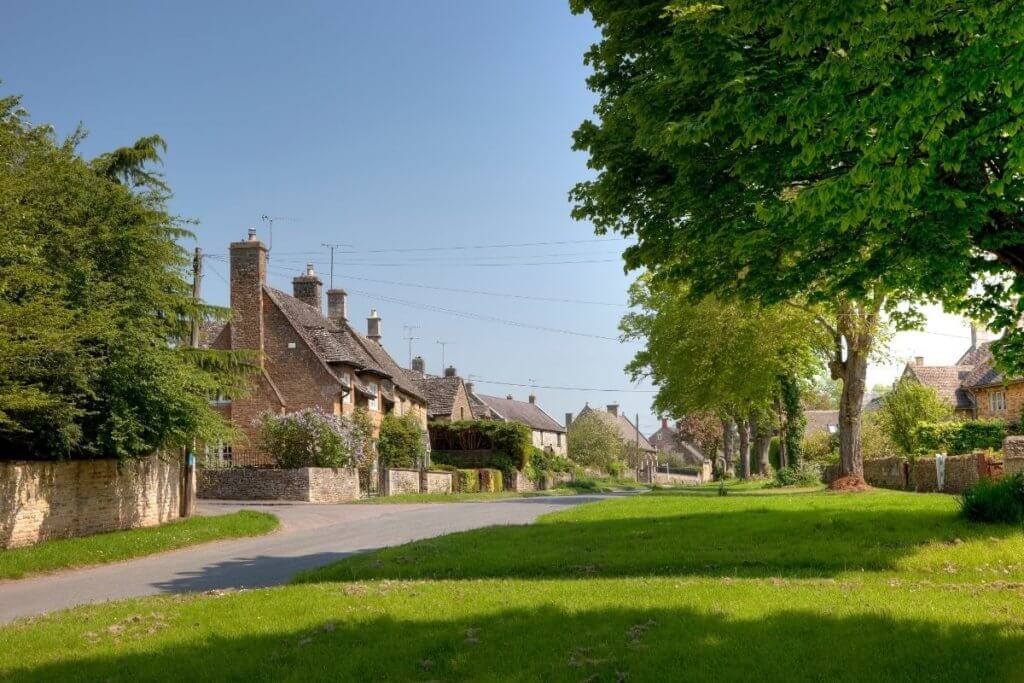 Nestled in the Cotswolds, it's easy to visit if you're holidaying in the area and have a few hours to spare. The village green is the centre of the community, with picture postcard landscapes and traditional limestones cottages sending you back in time. The Kingham Plough is an excellent place to stop for lunch, with a top quality menu, and you can even spend the night in one of the Plough's six beautifully decorated rooms.
If you're in the county, and it's coming up to the Big Day, go and check out all the Christmassy things to do in Oxfordshire to get you in the spirit.
4. Polperro, Cornwall
Embodying everything you would expect from a Cornish seaside village, Polperro is all about tiny fisherman's cottages, steep hillside roads and a tiny, photogenic harbour. A gentle stroll through the village is a wonderful way to spend a couple of hours and there are plenty of independent boutique shops and restaurants to be found along the main streets and round the harbour.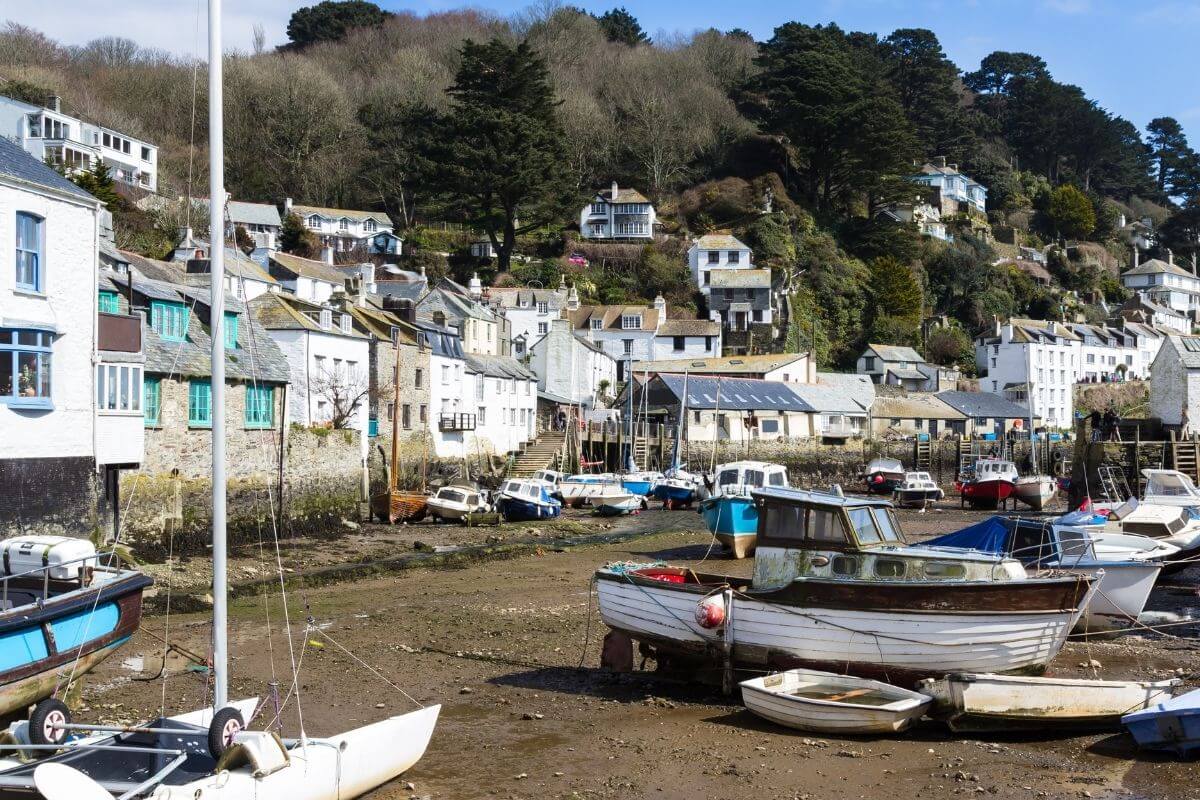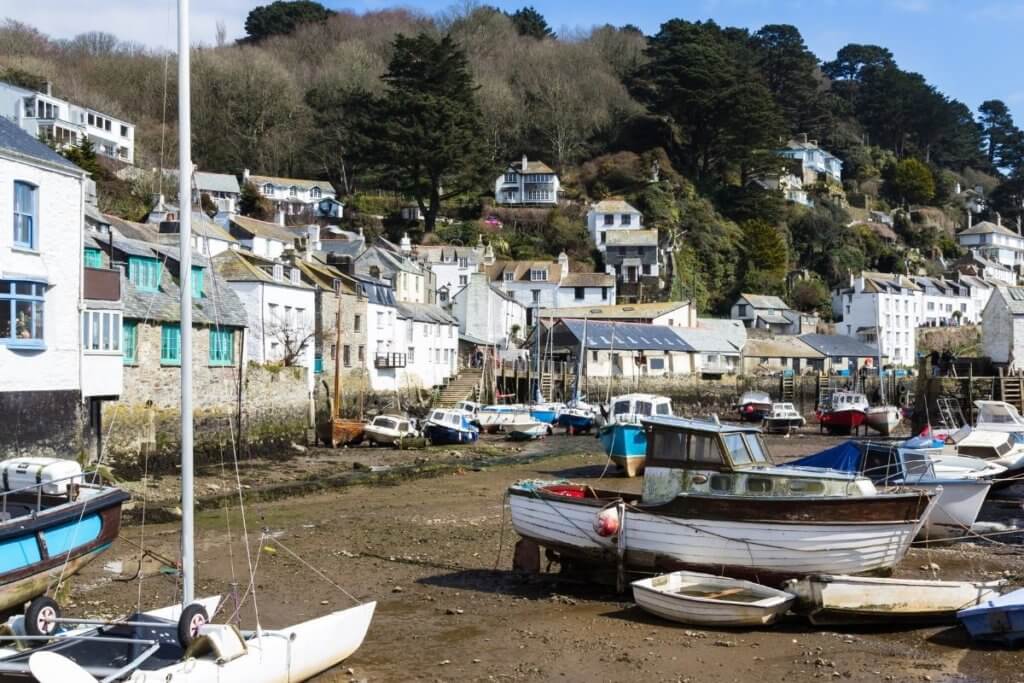 Other attractions in the village include the Polperro Model Village and the Harbour Heritage Museum. There are also plenty of great footpaths winding their way around the coastline. Easily one of the prettiest villages in England!
5. Ombersley, Worcestershire
Ombersley is the filling in a sandwich between the Malvern Hills of Worcestershire and Shropshire Hills Areas of Outstanding National Beauty, making it easy to combine with these attractions in an English countryside break. The village itself is brimming with beautiful timber houses, stretching back to the Elizabethan period and beyond.
There are plenty of great pubs, shops and restaurants in the area, and should you fancy a day in the city, you are only a 40-minute drive or two hour train from central Birmingham.
---
Love a pub? Have a go at our BIG Easy Pub Quiz and see how many you can answer!
---
6. Grasmere, Cumbria
Grasmere comes highly recommended – the Cumbria village was the home of famous poet William Wordsworth for 14 years. Visitors to the village can tour his home, which has been turned into a museum, complete with tearooms and gardens.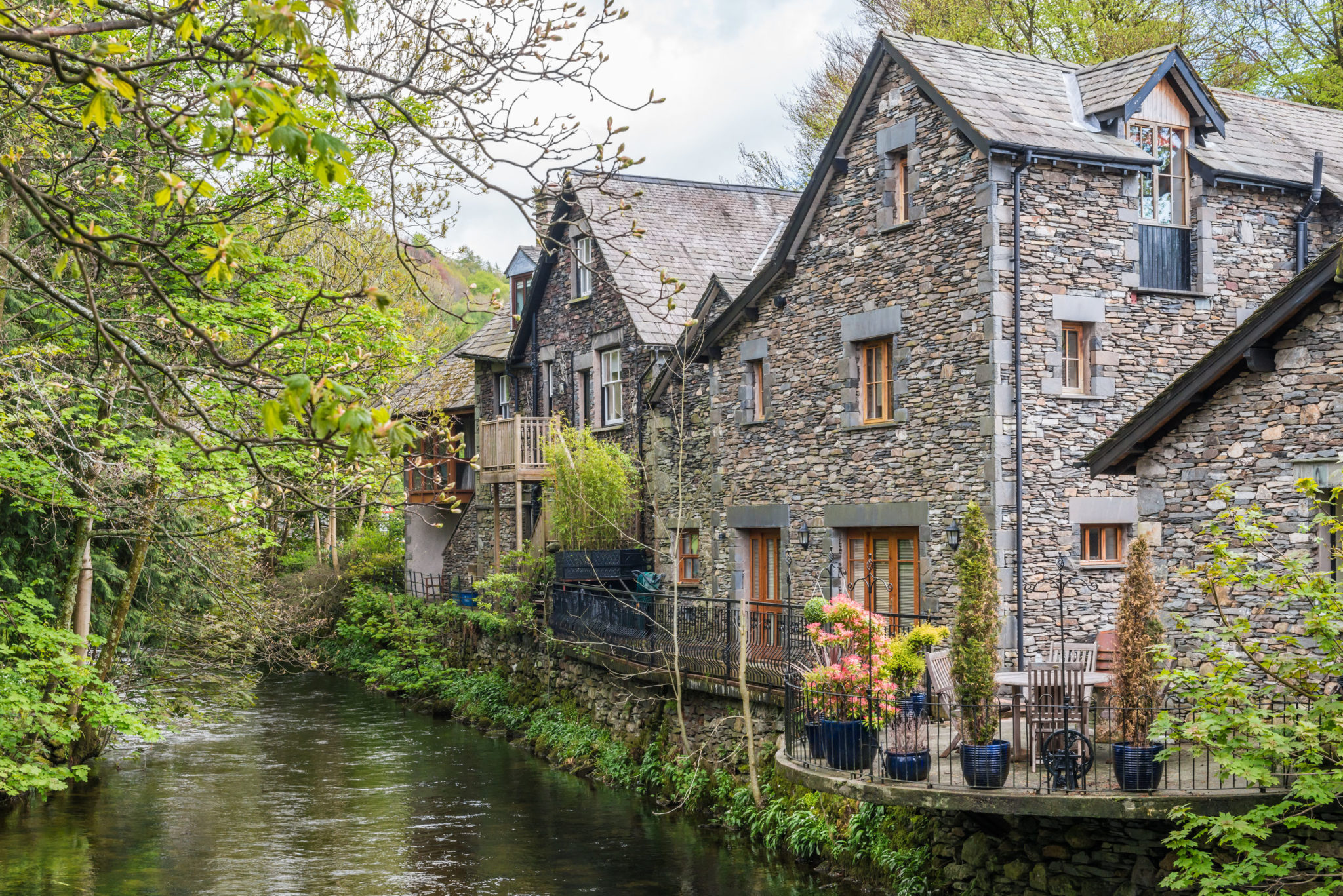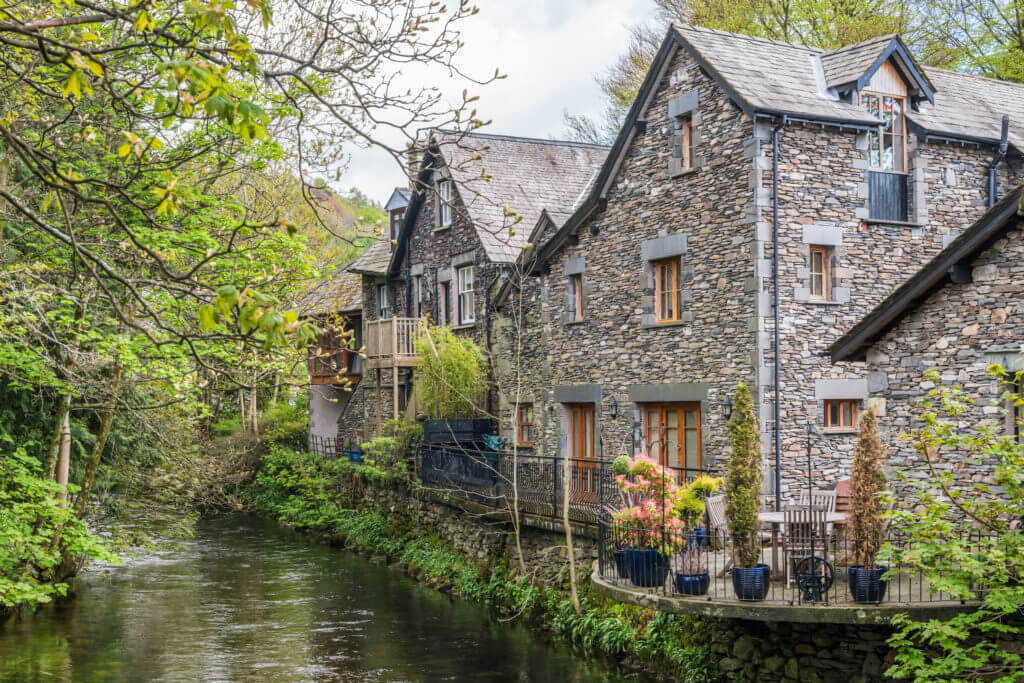 Other places of note include the famous Gingerbread Shop and there's plenty of beautiful scenery on the doorstep – Grasmere is located in the heart of the Lake District, just 30 miles from Scafell Pike and eight miles from Lake Windermere. There are a few more beautiful Lake District villages, if you want to include more in your trip.
---
READ MORE: Look at Congelton in Cheshire, another pretty village to explore!
---
7. Snowshill, Gloucestershire
It doesn't get more Cotswolds than Snowshill in Gloucestershire. Charming stone cottages, an ancient Victorian church, rolling countryside and narrow lanes combine to create one of the most pleasant settlements you'll find in arguably the most pleasant part of England.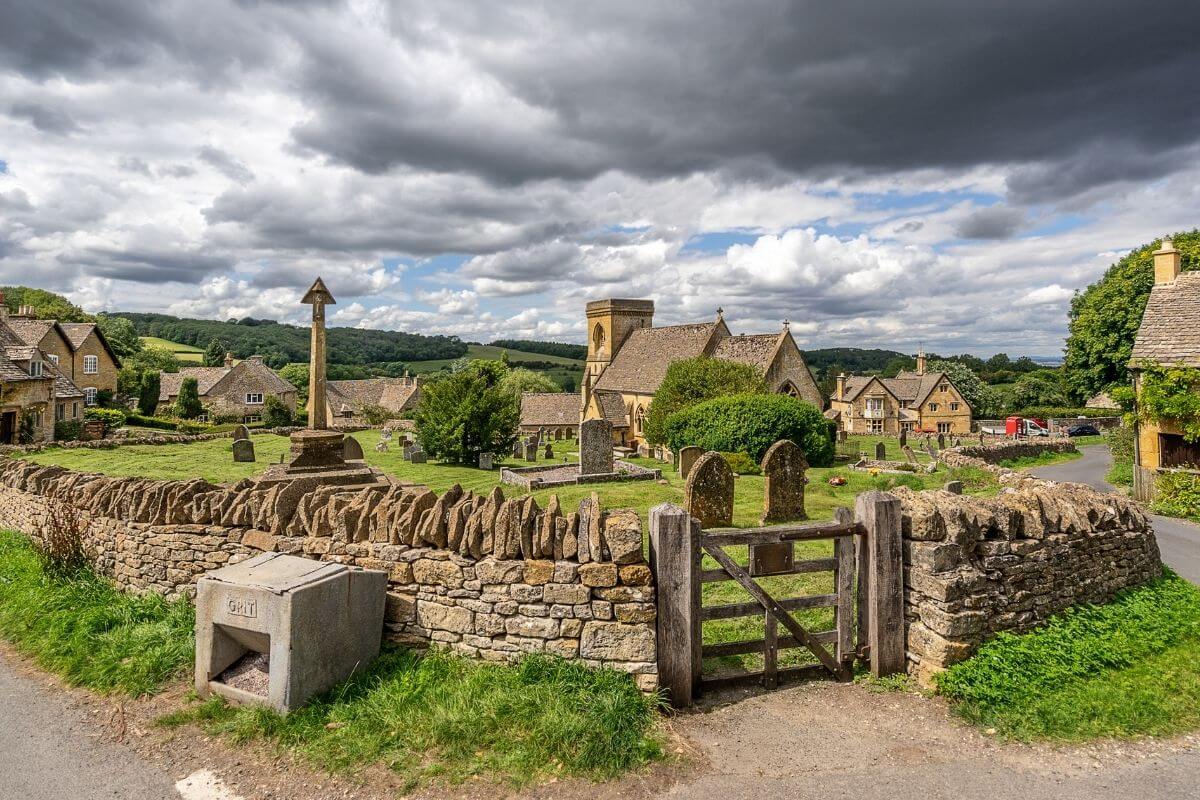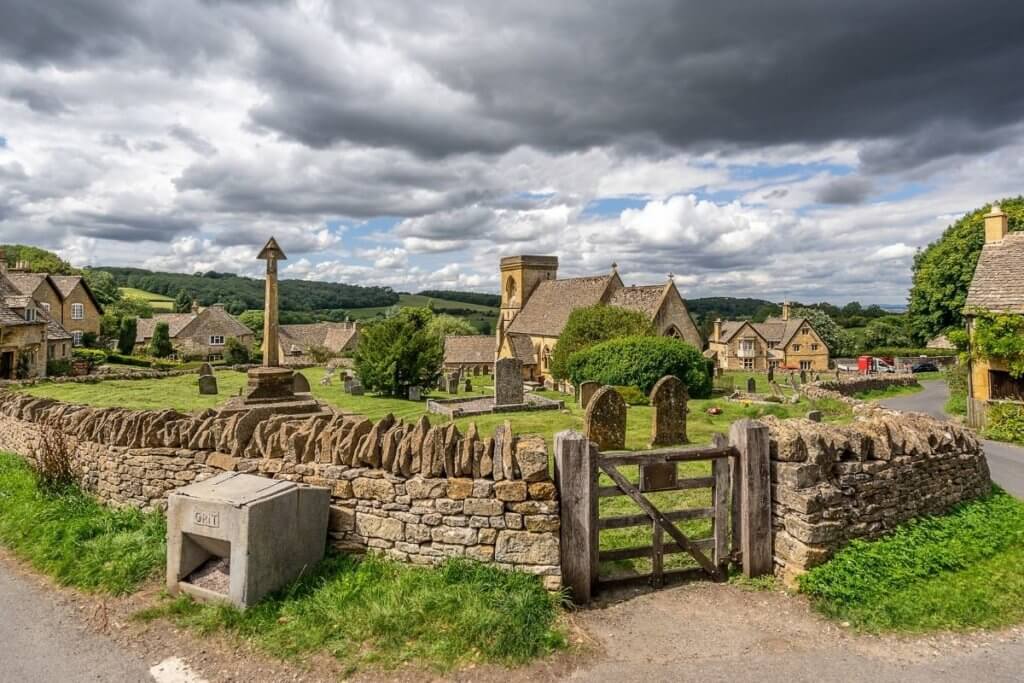 Snowshill is particularly well known for its lavender fields, which not only smell wonderful but attract bounties of bumblebees all summer long, making them a wonderful environmental attraction too.
Nearby Snowshill Manor is managed by the National Trust, with a great collection of artefacts and picturesque gardens. Visit the Cotswolds at Christmas, you won't regret it!
8. Beesands, Devon
The highlight of Beesands is probably its long shingle beach, offering wonderful views out to sea and a natural looking, pretty stone seawall to protect the village from high waves. A walk along the beach can be rounded off with lunch at Britannia At the Beach, a seafood restaurant offering indoor and outdoor dining – it's also bring your own bottle, so why not make an afternoon of it on a sunny day?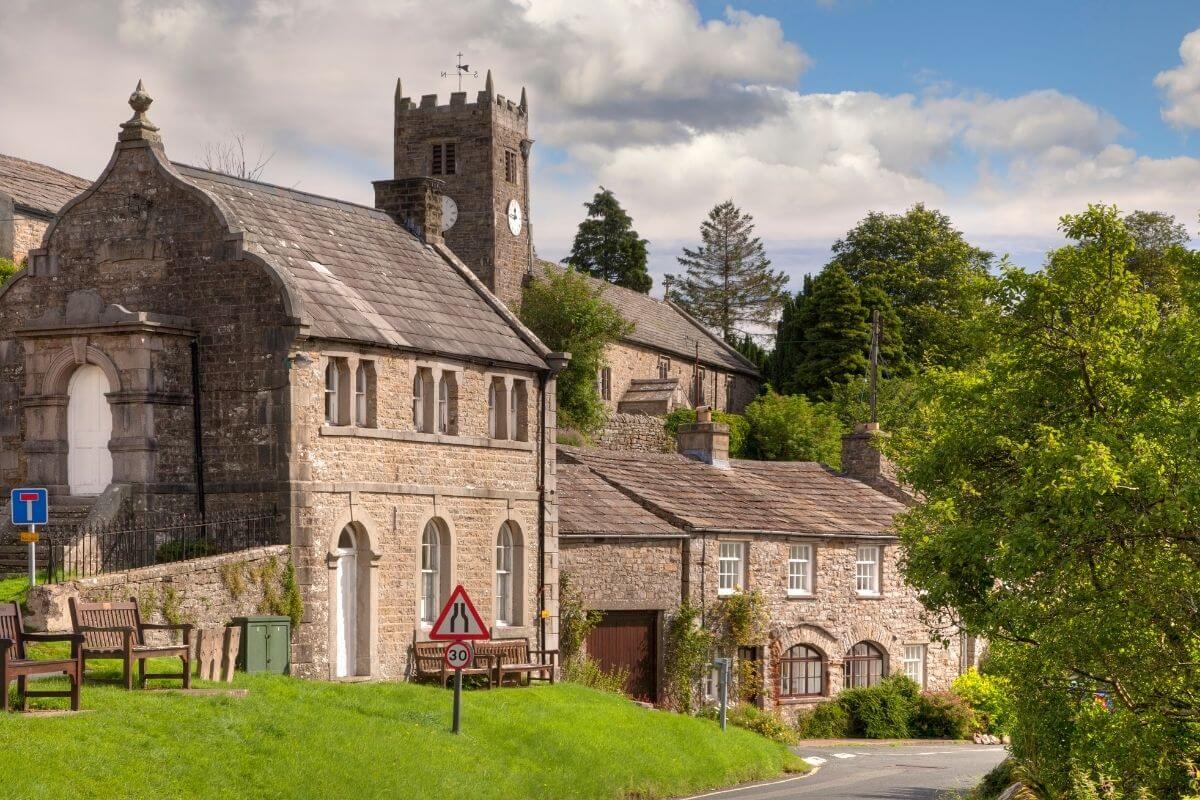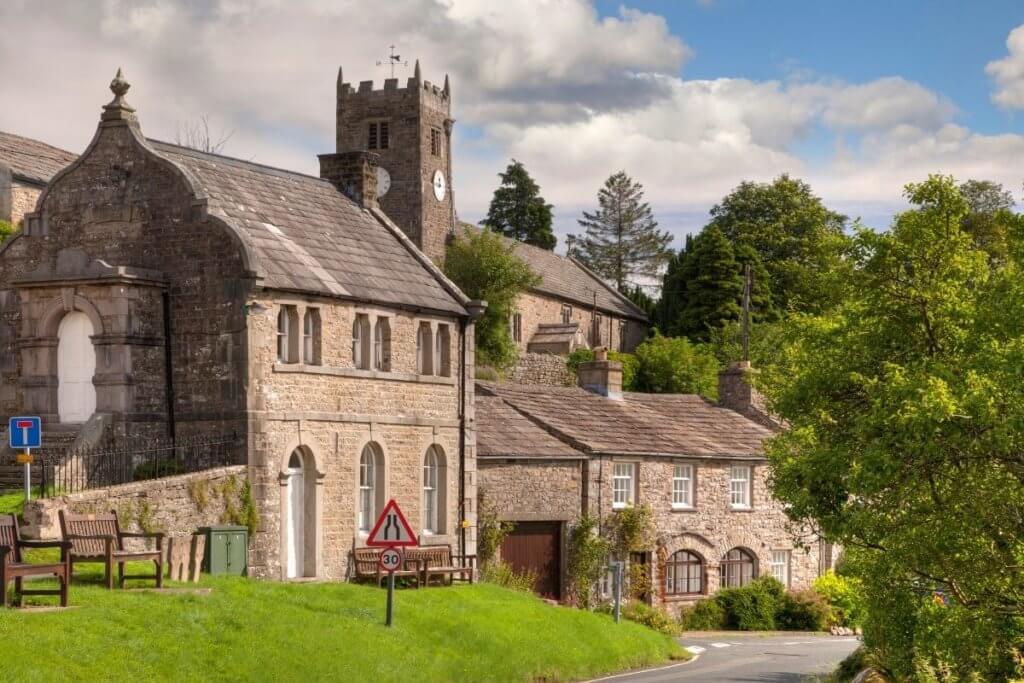 The nearby Cricket Inn is a lovely pub and there are also several campsites located just a few minutes down the road. As ever, coastal walks are numerous in the region.
9. Muker, North Yorkshire
With an unusual name, Muker in North Yorkshire is actually one of the prettiest villages in the Yorkshire Dales.
A classic English village complete with local pub, charming village tea shop and delightful architecture. The surrounding countryside is also extremely desirable and pleasant for walking in. Muker is home to some of England's last fully protected wildflower meadows, with many of the Muker meadows designated as Sites of Special Scientific Interest (SSSI) for their importance to biodiversity and pollinators such as bees. These are fully open to the public and are the perfect place for an afternoon stroll in summer.
10. Broadway, Worcestershire
Another Cotswold idyll that just has to make the list for visitors to the region, Broadway is most well-known for the sand-coloured stone that dominates the architecture of the village. There are great independent shops in the area, including a traditional English sweet shop and plenty of restaurants, including one of England's top-rated fish and chip shops, Russell's.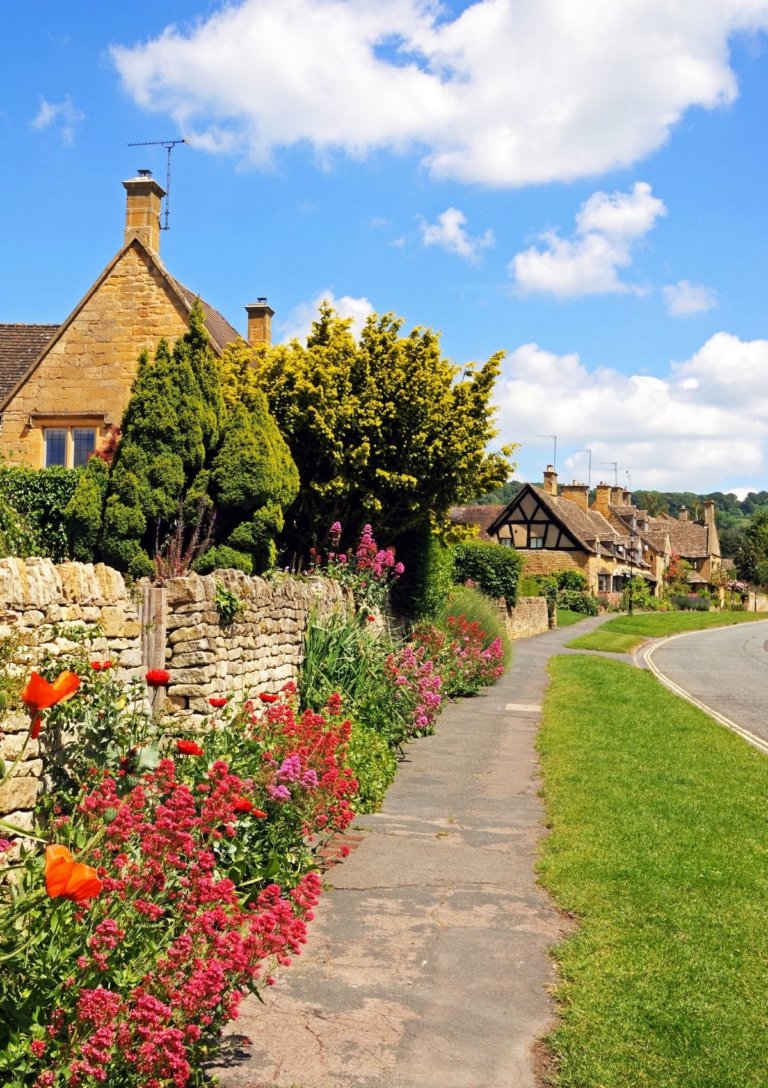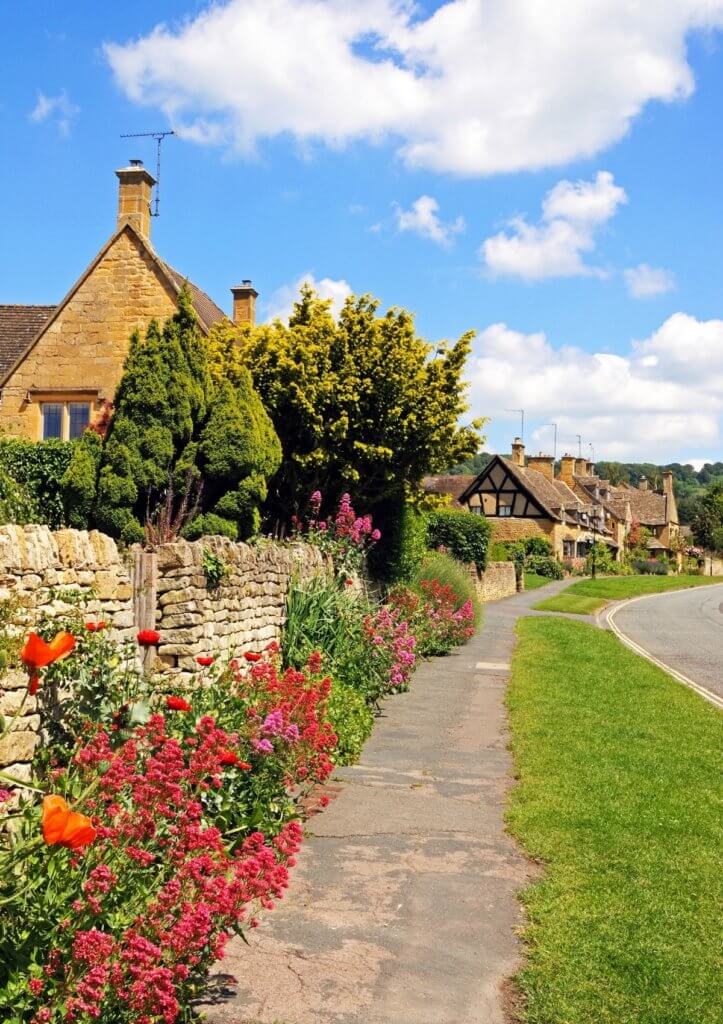 Nearby Broadway Tower makes a great destination if you want to enjoy a walk, offering great views of the surrounding countryside. Broadway is only three miles from Snowshill, another village which features above, so can easily be combined for a great Cotswolds day out.
11. Mousehole, Cornwall
Mousehole is located just a few miles down the road from Penzance, at the very south-western tip of Cornwall. The small harbour is a typical Cornish affair, lined with independent shops, cafés and restaurants, and there are plenty of boat operators running trips out to sea. The tiny St Clements Isle lies just off the mainland, and is often a target for these boat trips, with a host of marine life and sea birds calling the area home.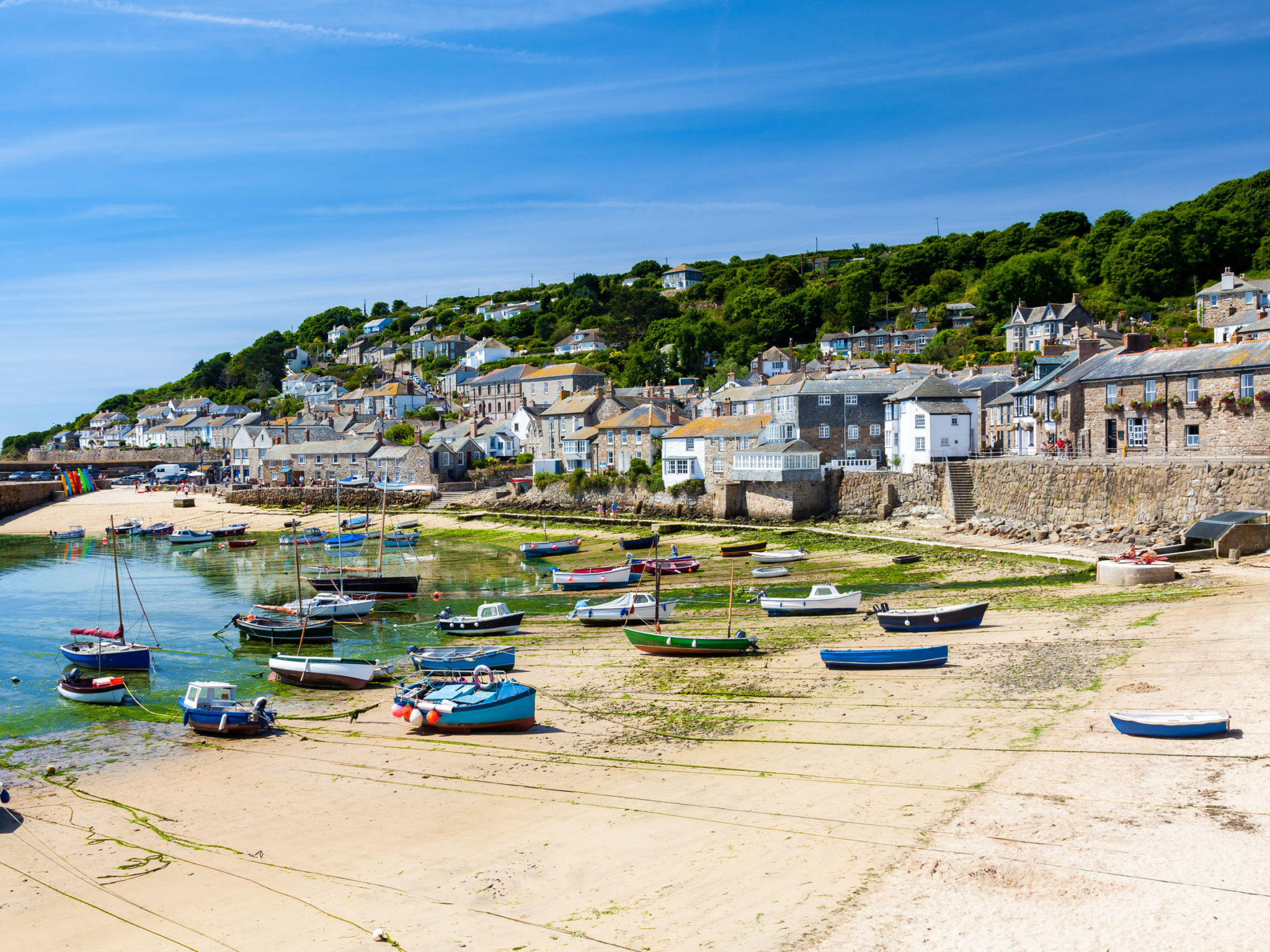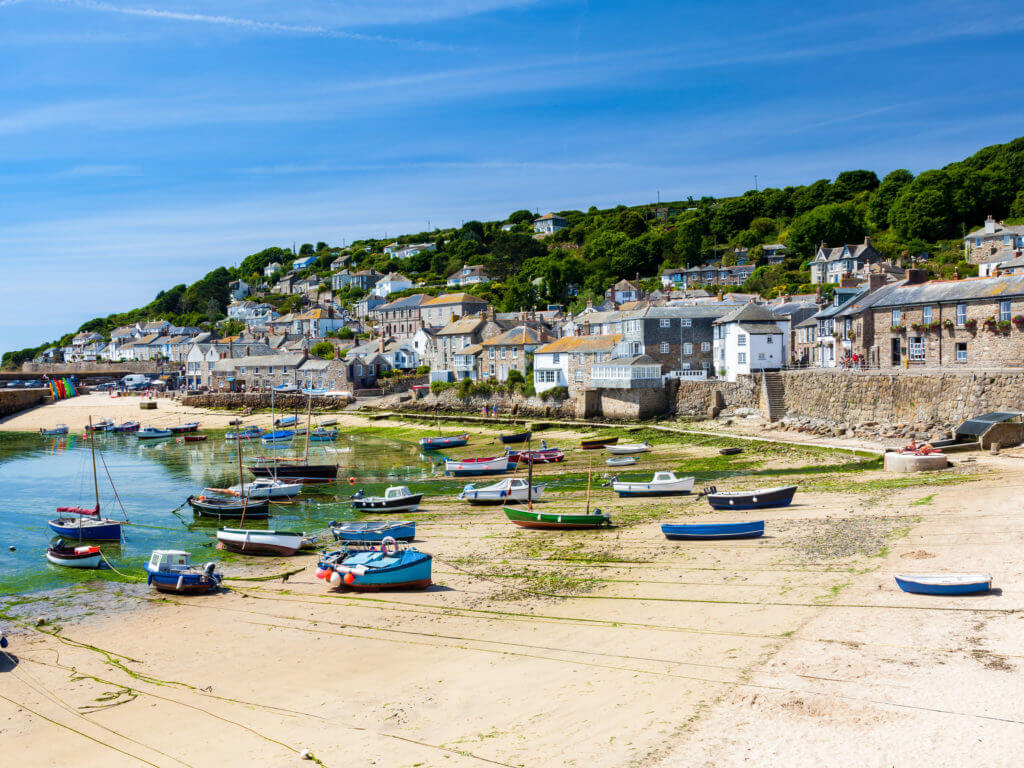 Every year, Mousehole Harbour is illuminated during the Christmas period with beautiful lights, making this a particularly pleasant time to visit, away from the busy summer months. Definitely one of the prettiest villages in England!
12. Lynmouth, Devon
Lynmouth and its neighbouring village of Lynton have often been called "Little Switzerland" because of the picturesque hillside location in which they are found. The two villages are connected by a cliff railway, a sort of cable car used to navigate the steep cliffs.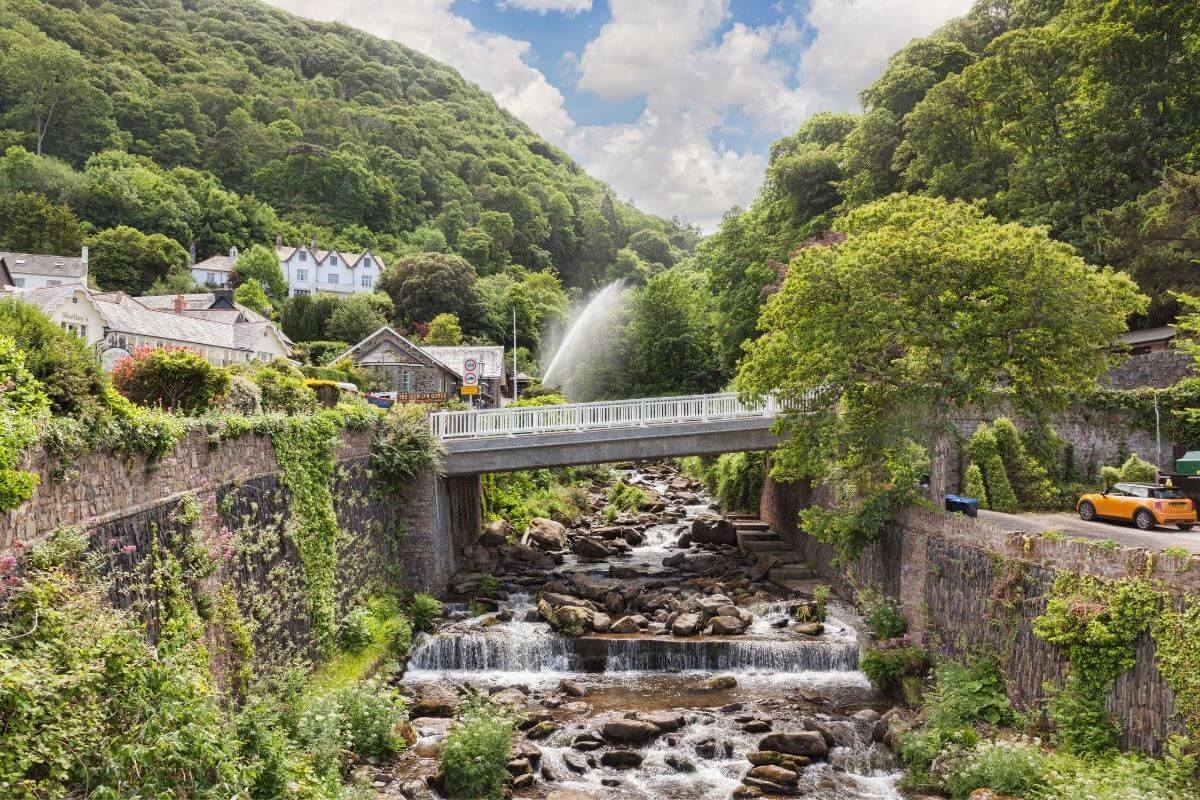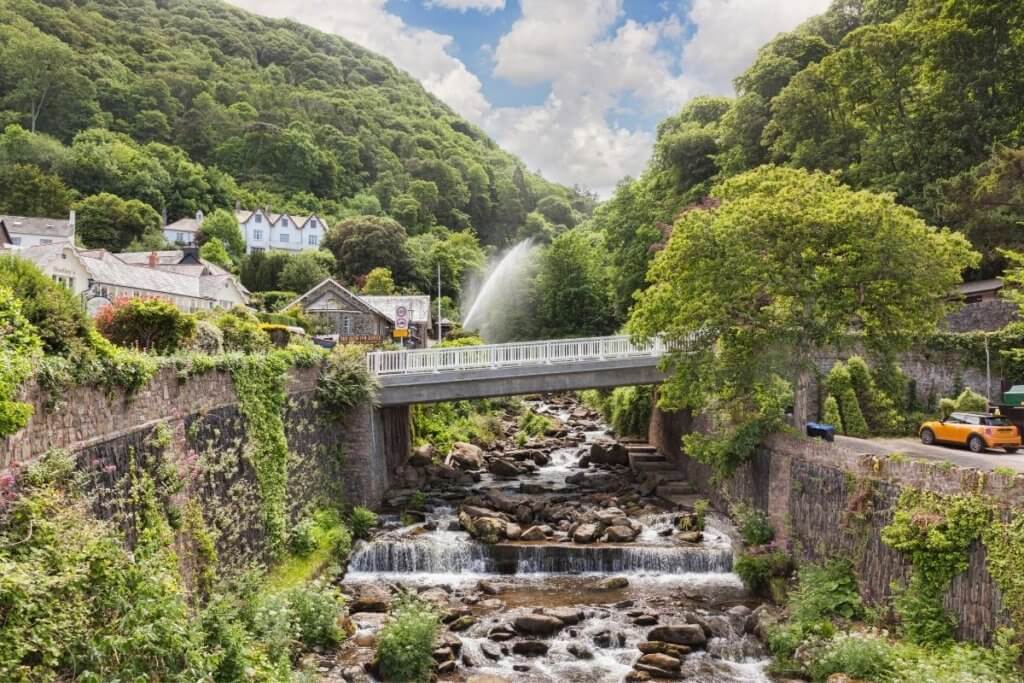 This isolated part of north Devon is where Exmoor meets the sea, creating some of England's most spectacular scenery. The villages themselves have plenty of attractions to keep visitors busy, with restaurants, museums and Gunn's Gallery just some of the destinations targeting visitors to the area. Blacklands Beach winds around Lynmouth Bay and is a wonderful walking destination.
13. Minster Lovell, Oxfordshire
Located just down the road from the constituency seat of former Prime Minister David Cameron (Witney), Minster Lovell is a charming riverside village that looks like it's fallen out of a Disney film.
Crumbling but still beautiful stone and thatched roof cottages line the roads leading up to the fine old manor house, with the River Windrush winding through the village on all sides. The Horse & Radish gastropub serves up a variety of fine food and drink, while Minster Lovell is located right on the edge of the Cotswolds Area of Outstanding National Beauty, making it a great base for exploring the area.
---
Missing Hampshire?
Check out these pretty villages in the New Forest for some south coast inspiration.
---
14. Burford, Oxfordshire
Technically, Burford is a medieval town, but it's so small and so delightful that we've decided to include it in our list of English villages to visit.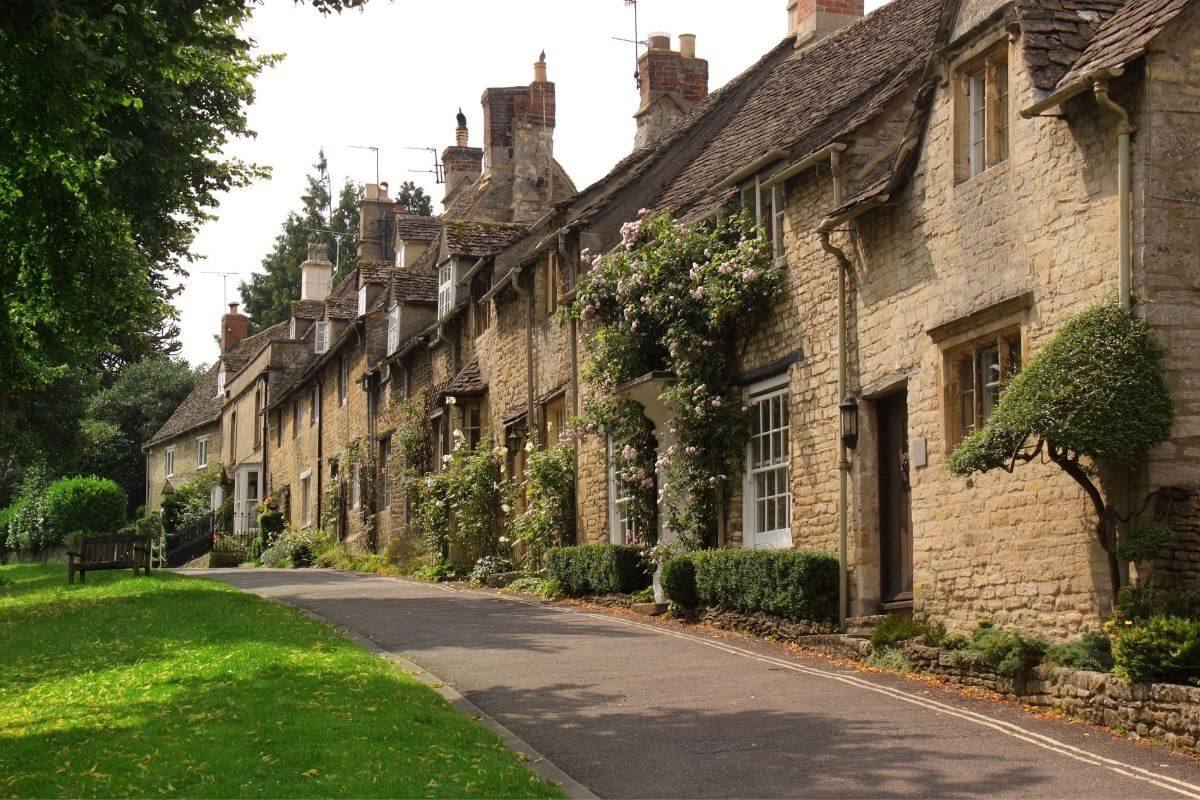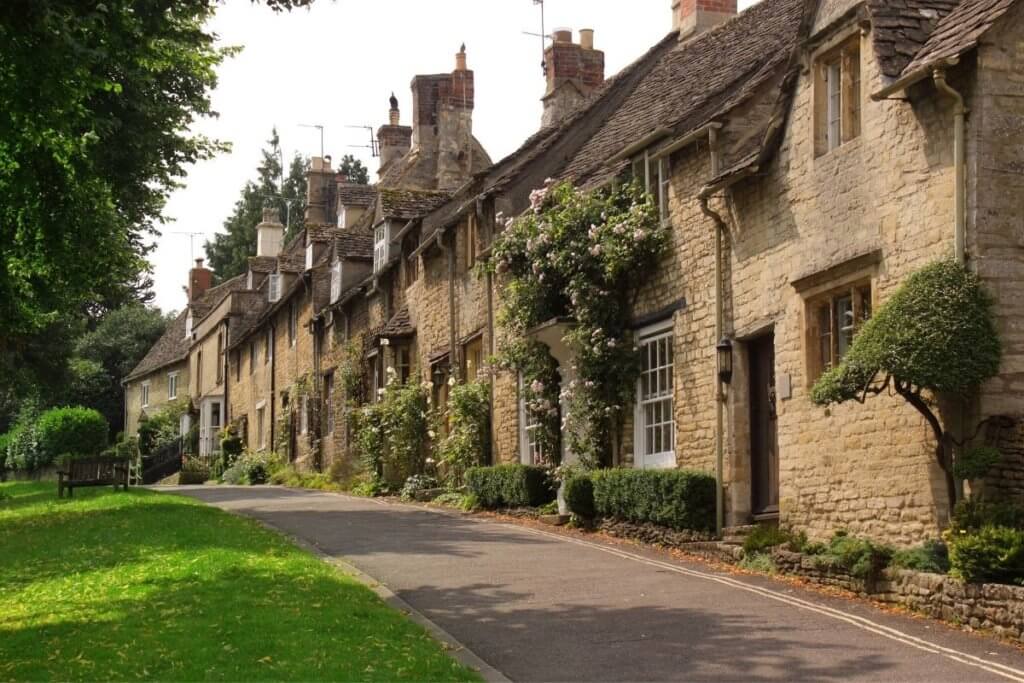 A former centre of the wool trade, the charm of Burford now lies in its pubs, antique shops and picture postcard architecture. Nicknamed the "Gateway to the Cotswolds", it lies on the doorstep of this sublime part of England, though you'll want to explore Burford Church and take a stroll along the banks of the River Windrush before you head out to explore the surrounding area.
15. Cerne Abbas, Dorset
Last but not least is our first Dorset entrant on the list. Cerne Abbas is best known for the 55-metre high nude giant carved into the chalk hillside nearby. No one knows for sure where the giant came from but it remains one of the most popular attractions in the area with visitors to this part of Dorset.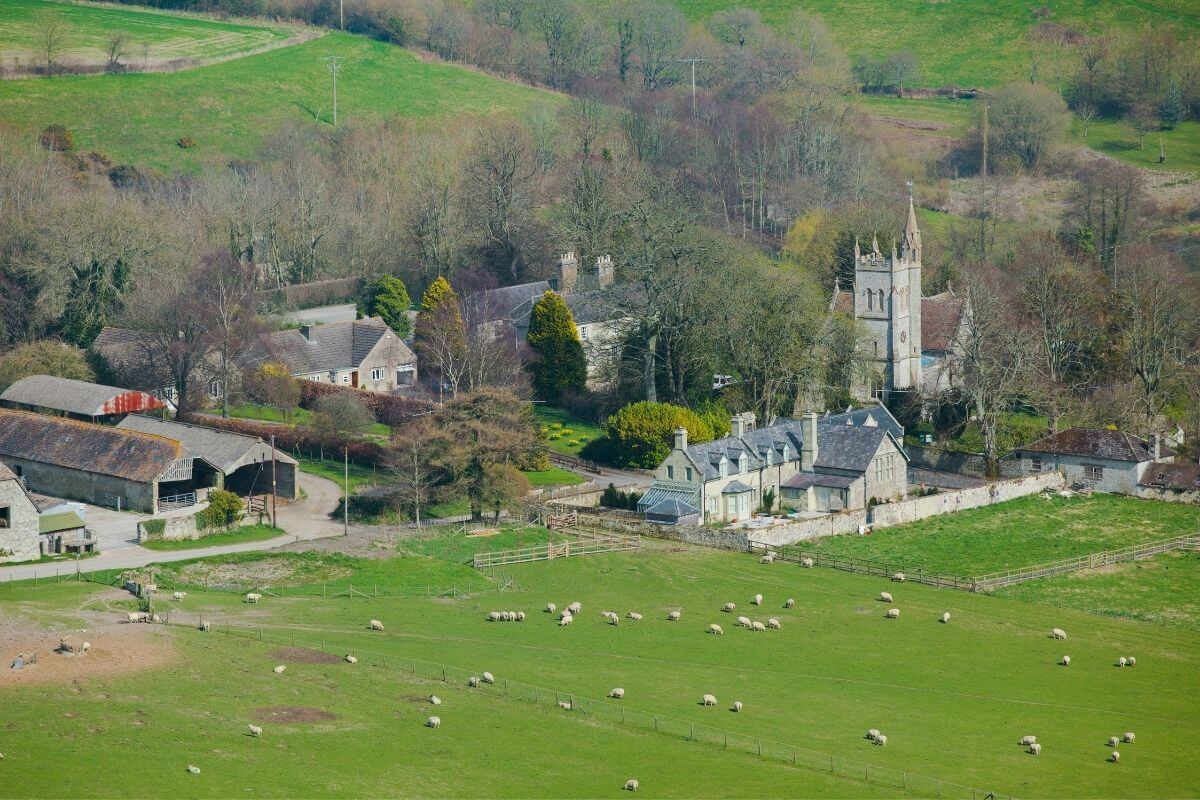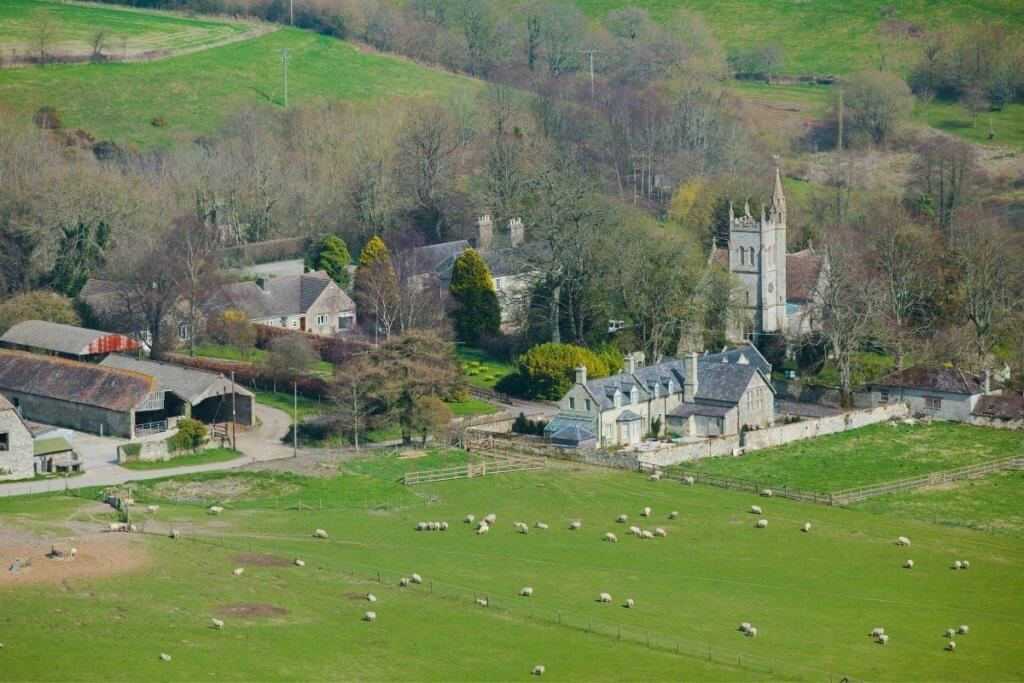 Cerne Abbas itself is based around the historic ruins of the 10th century Cerne Abbey, with the nearby New Inn offering great food and a place to stay. Another nearby attraction is the Cerne Abbas Brewery, which sells a variety of locally brewed beers. A visit to Cerne Abbas makes for a great day out in Dorset.
Prettiest villages in England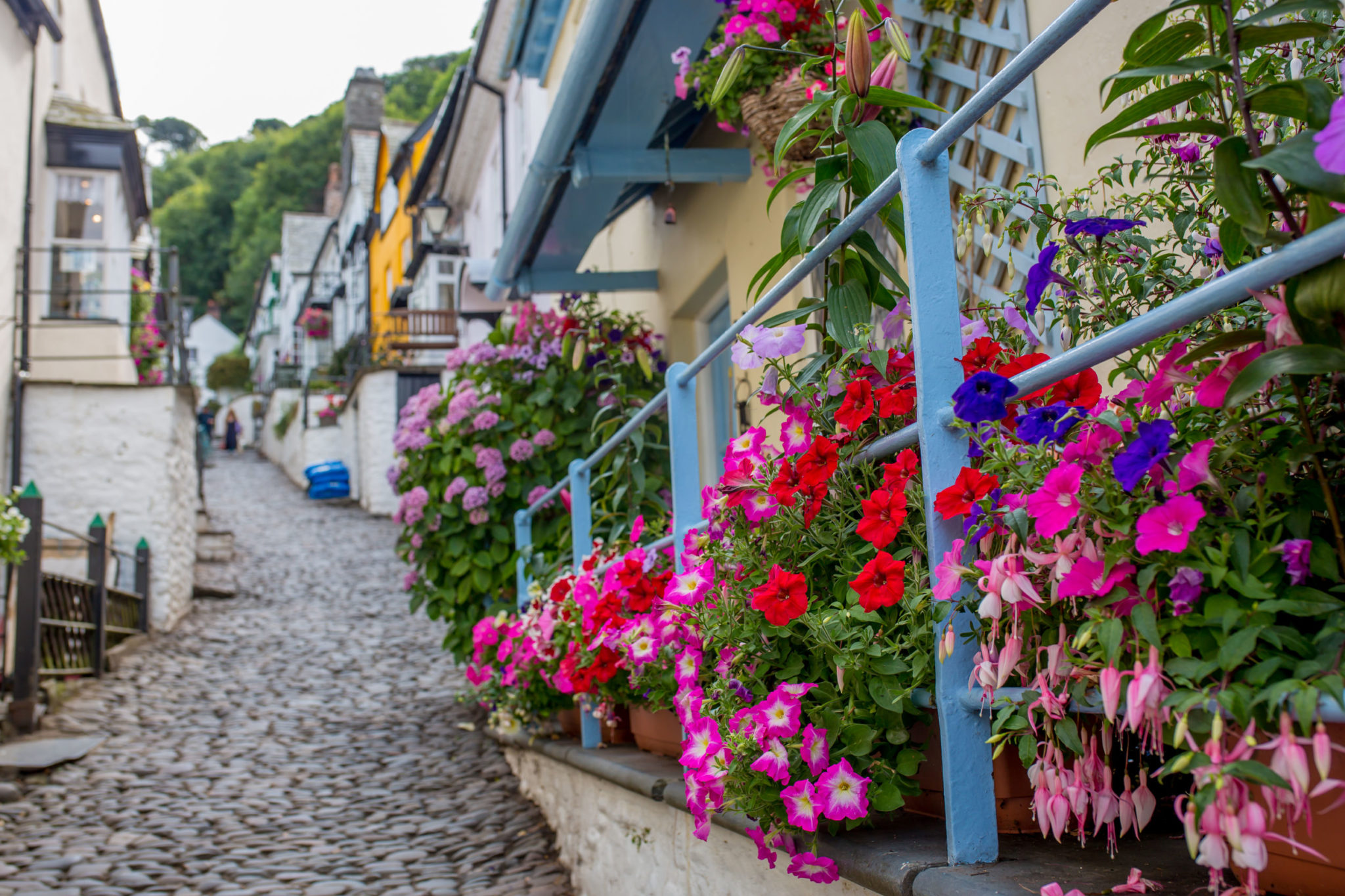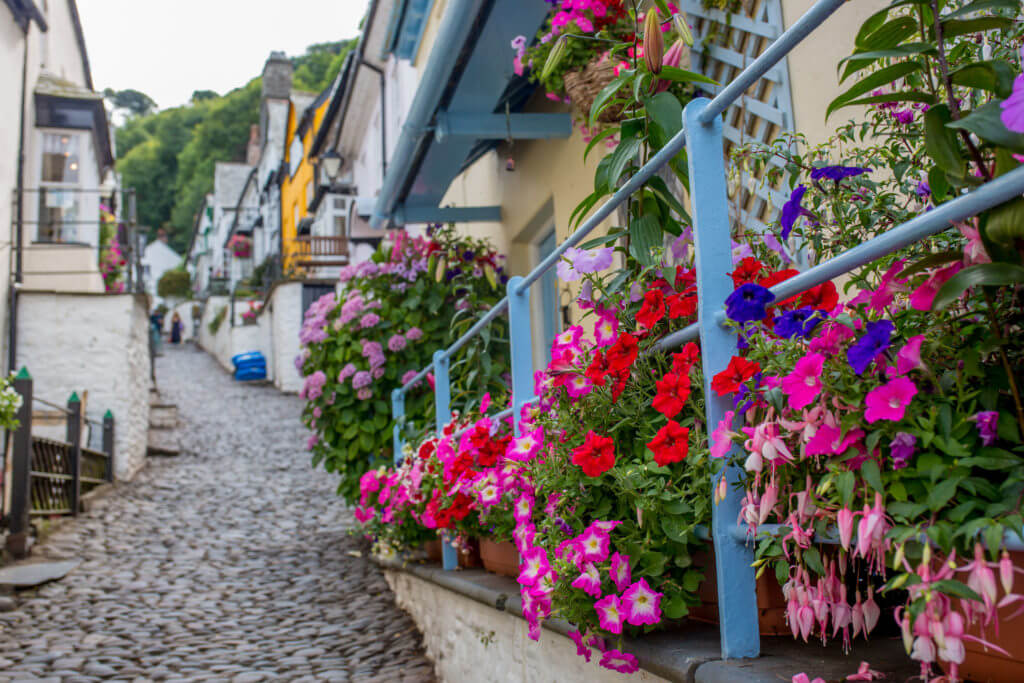 Wherever you travel in England, you're sure to stumble across plenty of charismatic and historic villages, from Cornwall's fishing settlements to the former haunts of famous poets in the Cotswolds and beyond.
Many of these villages are often overlooked by travellers heading to the larger towns and cities, but it is well worth doing your homework before you begin your trip, to see if there are any villages that you're passing nearby.
---
Prettiest England villages quick list
1. Cartmel, Cumbria
2. Hope Cove, Devon
3. Kingham, Oxfordshire
4. Polperro, Cornwall
5. Ombersley, Worcestershire
6. Grasmere, Cumbria
7. Snowshill, Gloucestershire
8. Beesands, Devon
9. Muker, North Yorkshire
10. Broadway, Worcestershire
11. Mousehole, Cornwall
12. Lynmouth, Devon
13. Minster Lovell, Oxfordshire
14. Burford, Oxfordshire
15. Cerne Abbas, Dorset
---