Most people know we have an English national flower, but did you know each county has its very own national flowers of England? If you're a budding gardener who knows a daisy from a dahlia and a lily from a lilac, youj'll love this list of the top ten English county blooms and where to find them.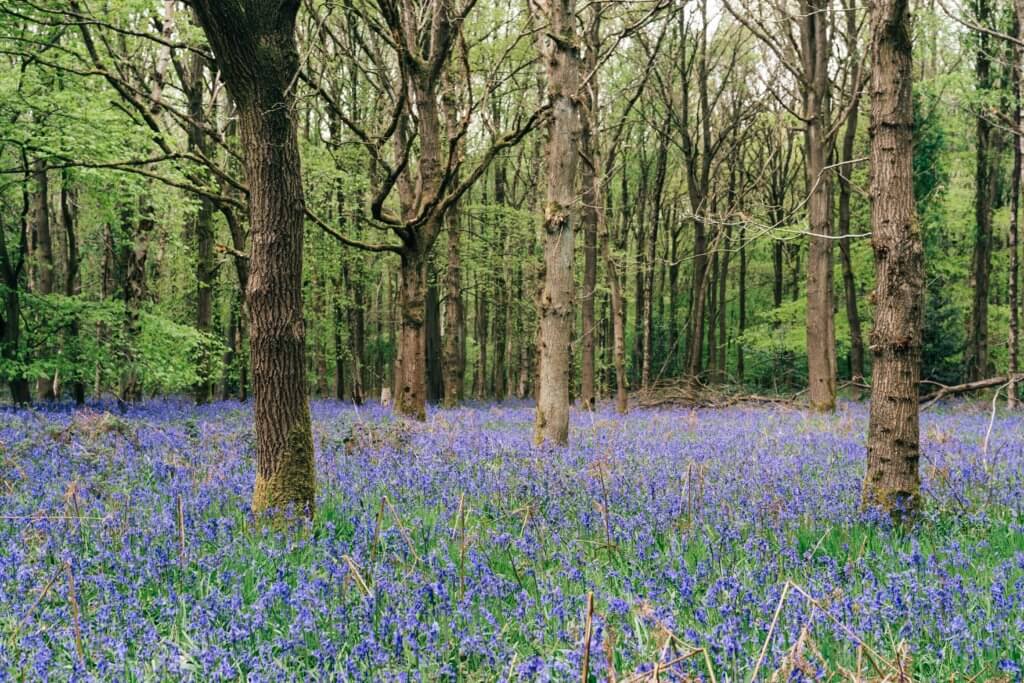 The National English flower was famously adopted as one of the most iconic English symbols between 1455 and 1485 after the War of the Roses. Read on to find out more about our national flower – the iconic Tudor Rose – and the other stunning, photo-worthy national flowers in different counties across England. Plus, where you can find them to take some really beautiful pictures.
The Tudor Rose; England's National Flower
Tudor Rose
History buffs might already know that the Tudor Rose is symbolic of peace for England, after the civil wars between the royal house of Lancashire and the royal house of York ended. During this time, Henry VII famously combined the flower of Lancashire (a red rose) and the flower of York (a white rose) to create the Tudor Rose and mark the end of the bitter War of the Roses. Throughout history and even today, this fictional flower can be seen in paintings, wood carvings, coats of arms and much more around the country.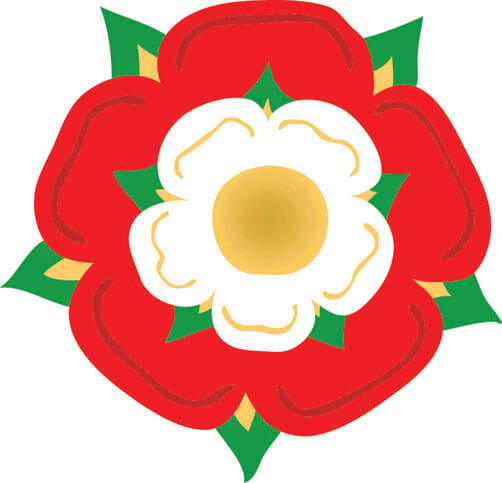 Wondering where you can find Tudor Roses to take a picture?
While the Tudor Rose isn't a real plant, the emblem is very common throughout England. One place you are sure to spot one is Hampton Court Palace in Greater London (former residence of King Henry VIII). You'll also see it on the uniforms of the Yeoman Warders at the Tower of London, and it's even on the back of that 20 pence coin in your wallet. In history, the famous Henry VIII had the 'Round Table' of legend (then believed to be real) that rested in Winchester Castle repainted with a Tudor Rose in the centre. Although it's not a real flower, its unique look has become synonymous with all things England around the world.
If you would like to see some that do exist in the plant world, here are our top ten picks.
The National Flowers of England
England's national flowers are plentiful – choose your favourite one below!
1. Bee Orchid
The bee orchid is the county flower of Bedfordshire, and gets its name because it resembles a female bee. This clever little trick is to attract male bees and get them to assist with pollination. Genius. It even emits a female bee scent, so those male bees just don't stand a chance.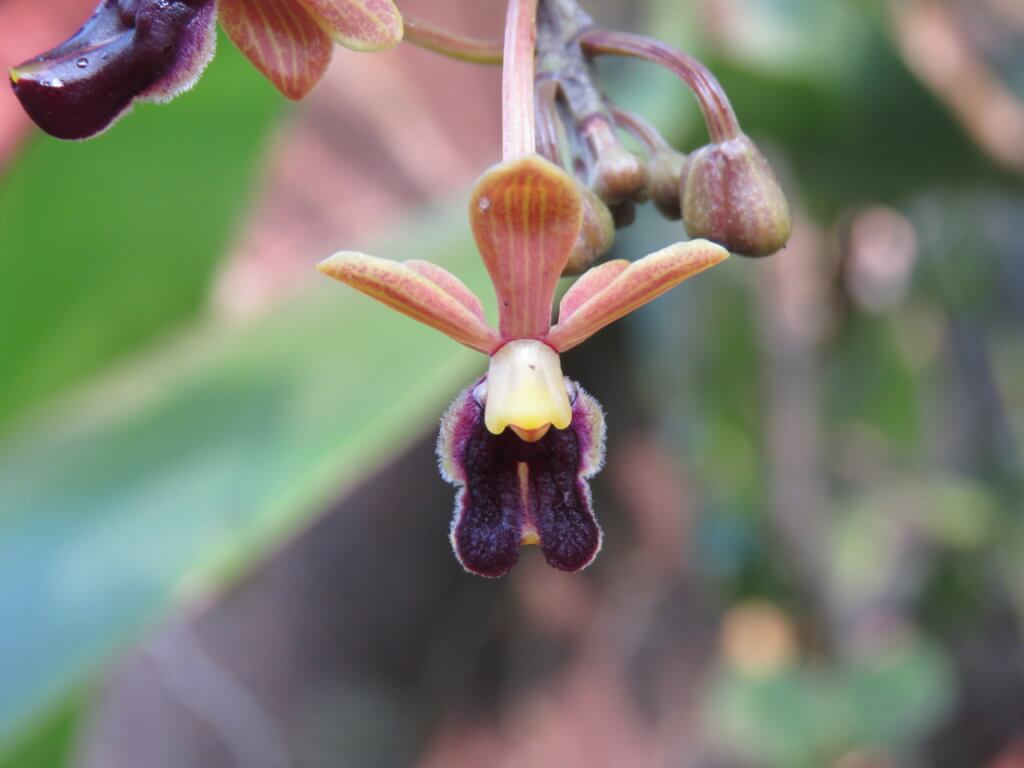 The bee orchid grows in sandy soil, and its pink flowers can be seen easily in the grasslands where it tends to grow. It's also known as the 'Humble Bee' orchid, the 'Bee-flower', and even the 'Dumble dor', which will make some Harry Potter fans very happy.
Where to find Bee Orchids English flowers
You'll find them blooming between the months of April and September each year, but May is when you'll find them looking their best. Bee orchids flourish in open grasslands, sandy river banks, open pastures, and woodland areas.
They like to pop up in damp places, and areas where the land has been disturbed, such as roadsides, unused quarries, and along the edges of railway embankments. They behave a little like weeds, and sometimes even sprout up along the edges of lawns.
If you're lucky enough to see one, they really are striking, and they really do look like bees!
2. Rosebay Willowherb
When you think of London, you might not immediately think of it having its own flower, but indeed the county of Greater London has the herb Rosebay Willowherb as its county flower – one of the prettiest national flowers of England.
It's tall with large pinkish-purple petals and tiered leaves around the stem, and this common plant species is named 'Willowherb' because its leaves look like the willow species. It blooms into September, and releases millions of white fluffy seeds in the autumn. It provides food for many critters, such as bees, moths, goldfinches and more.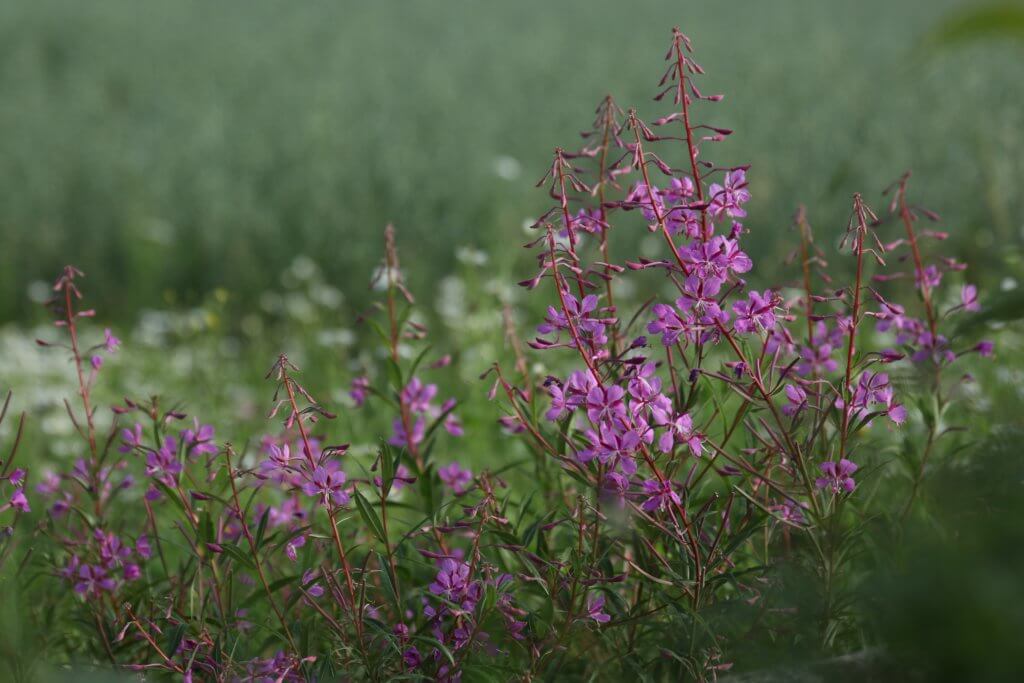 Where to find Rosebay Willowherb English flowers
Rosebay Willowherb grows wild, and so it can often be found in waste ground areas, roadsides and along the edge of railways. It likes open, dry areas so you may be in luck if you keep an eye out near forest clearings, well-drained river banks, or ground that has been recently disturbed.
It is this attraction to disturbed ground that made this weed so plentiful during and after the second world war, as it grew in large amounts in bomb-scarred areas of the city of London, earning its nickname 'bombweed'.
3. Honeysuckle
Honeysuckle is the county flower of Warwickshire, and if you've ever come across it you'll know it's interesting to look at. With cream coloured flowers that become yellow after pollination, seeing a bunch of honeysuckle together is postcard-perfect.
In the 'language of flowers', honeysuckle symbolises fraternal love, constancy and devotion. It's sometimes referred to as Woodbine, and is known to open and produce most of its scent at twilight in an effort to draw in pollinating moths.
Clever.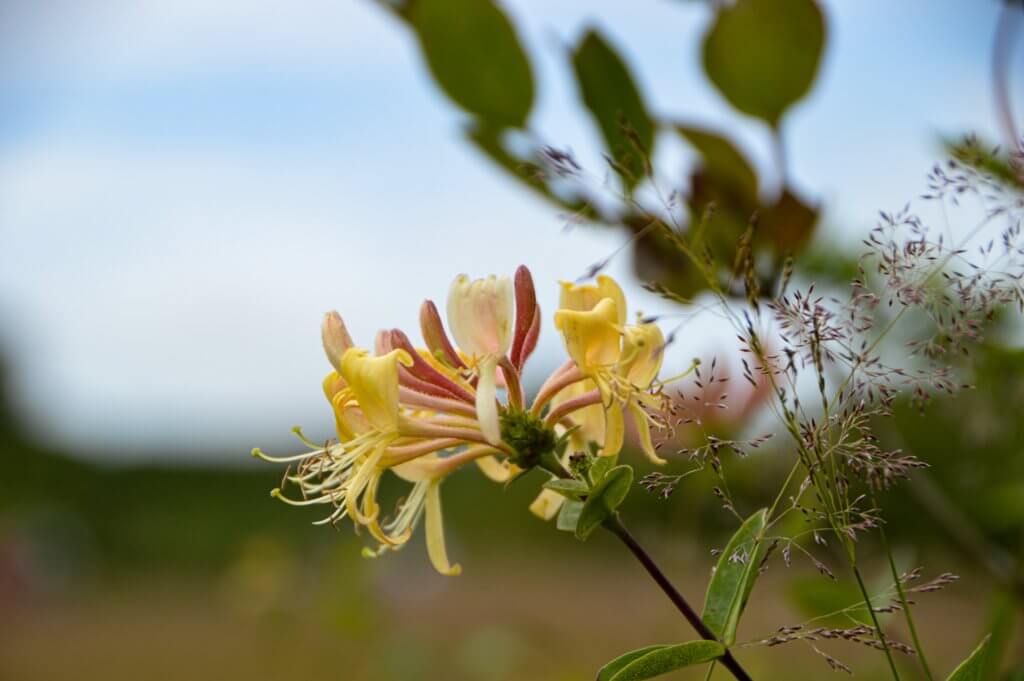 Where to find Honeysuckle English flowers
Honeysuckle blooms between June and September each year, and it tends to pop up in regular garden soil. If you're lucky enough to have some in your garden, nourish it well as it can take some care in order to properly flourish. Although it can take some tending to, it's worth it in the end as honeysuckle flowers are truly beautiful and provide a sweet aroma for your garden.
4. Cuckooflower
This unusual English flower is the county flower of Cheshire, and you may have heard it referred to as 'lady's smock' in the past, as well as names like 'milkmaids', 'fairy flower', 'May flower' and 'coco plant'. It's part of the lilac family, and equally beautiful. The flower itself is pure white but dark violet coloured veins give it its distinct colour.
The Cuckooflower's leaves are said to be edible and taste a little peppery, so they can be used in sandwiches and salads in place of cress.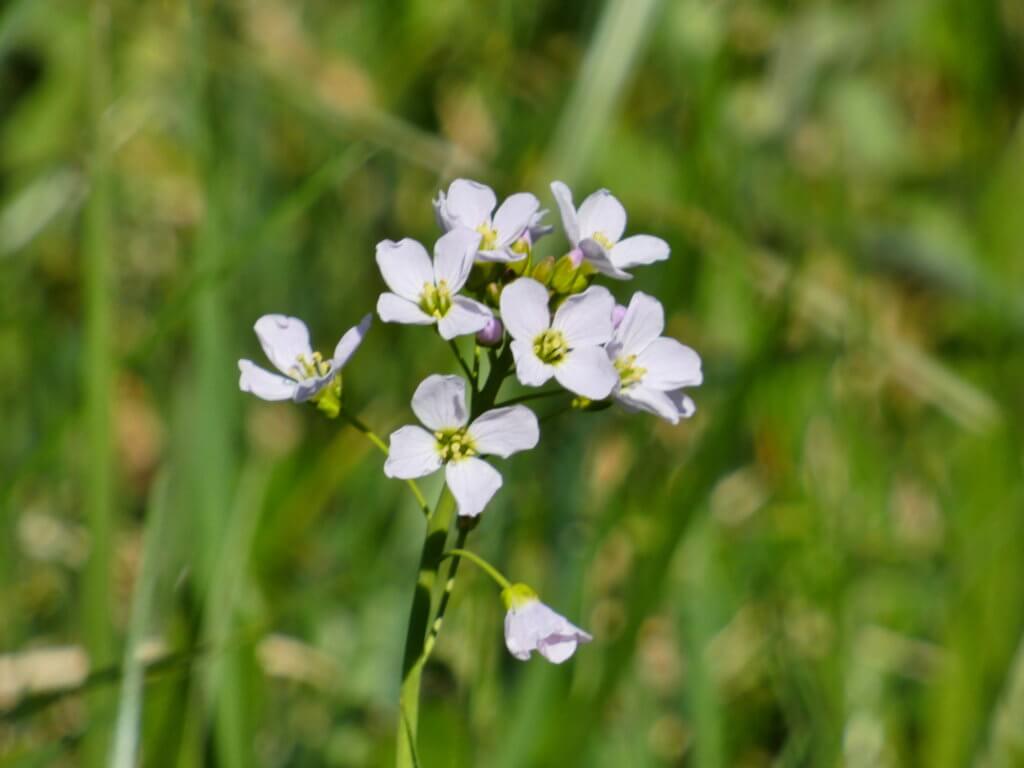 Where to find Cuckooflowers
Cuckooflowers are wild so they grow in many regions of England, but they do prefer damp areas like wet grassland, pond margins, damp meadows and river banks. You can keep an eye out for these anywhere in England, but you can head to Devon to find two Cuckooflower variants. Flore pleno is the double-flowered form, and 'hose-in-hose' is the form where one normal bloom grows through the centre of another, which is quite striking.
5. Daffodil
As well as taking pride-of-place on kids' Easter bonnets each year, and being the national flower of Wales, the daffodil is also the English county flower of Gloucestershire. Unlike garden-grown daffodils which are much bigger, wild daffodils are smaller with paler yellow petals, and will bloom and die during lent.
They grow in large groups and clusters, so they're an amazing find in the wild. They're definitely one of the most iconic national flowers of England.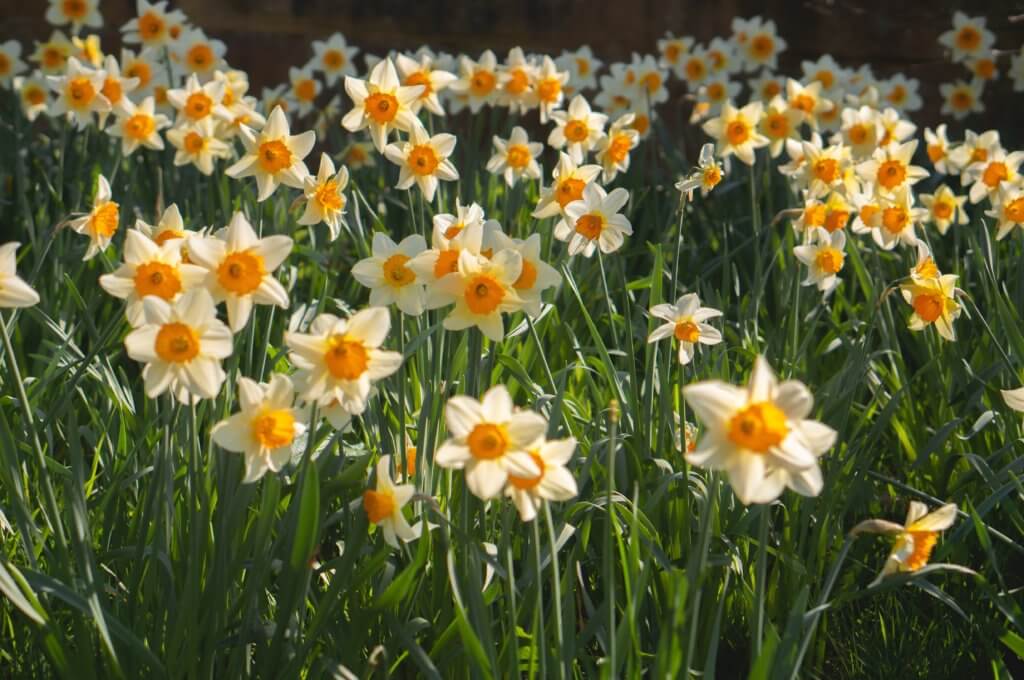 Where to find native daffodils
Wild daffodils like to spring up in fields, grasslands, damp woodlands and orchards. If you want a great picture, you'll find them in the 'golden triangle' around Dymock and Newent in Gloucestershire. The daffodils there create a 10-mile-long path called 'The Daffodil Way,' which travels through these villages and into wild woodland meadows. Follow this trail for a stunning day out at the right time of year!
READ MORE: The Best Days Out in Spring
6. Catchfly
Catchfly is Nottingham's county flower, and is known for its heavy scent in the evening thanks to its hairy leaves which give off the smell to attract moths and other flying insects. It has a pinkish-white flower, and is known as 'Nottingham Catchfly' because it was first found along the walls of Nottingham Castle as well as in various points around the city.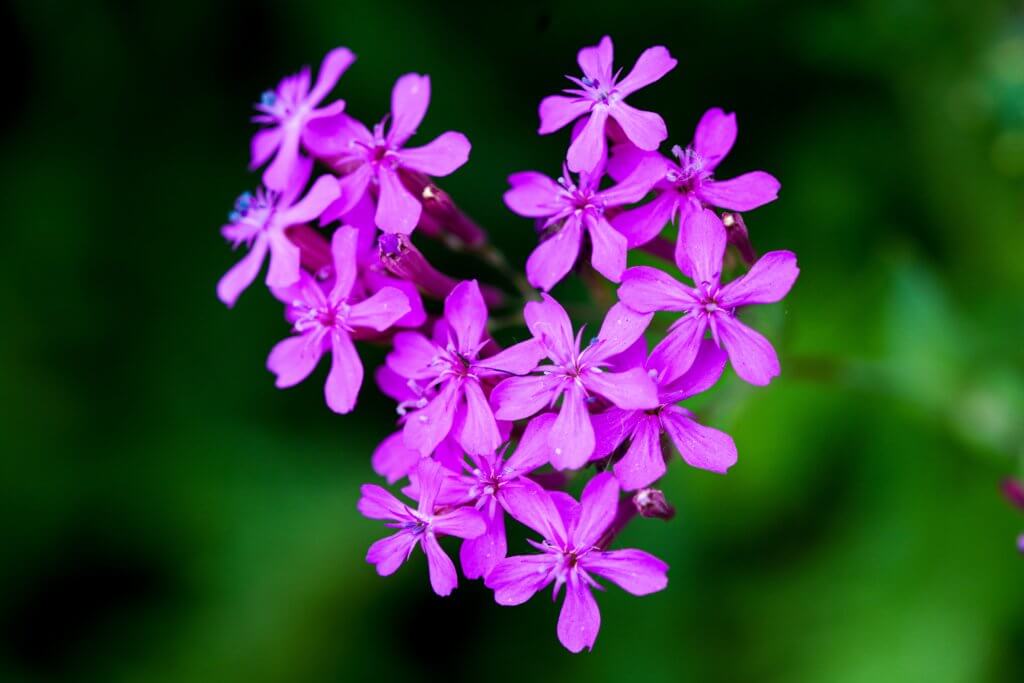 Where to find Catchfly
Sadly you won't see Catchfly on the walls of Nottingham Castle these days, but local volunteers have been working to restore some of the Catchfly lost over the years by growing it in their gardens around its native city of Nottingham. Elsewhere, you might see it growing on coastal banks and limestone areas around England, and the best time to spot it is between May and July each year.
7. Snake's Head
'Snake's Head Fritillary' is Oxfordshire's county flower, and a really beautiful bloom to spot if you can. Whether you find the dark or white variety, these stunning flowers have bulbous heads that drop down like a snowdrop (or a snake's head!) from very thin stems, and their colouring is purple, pink or white chequered.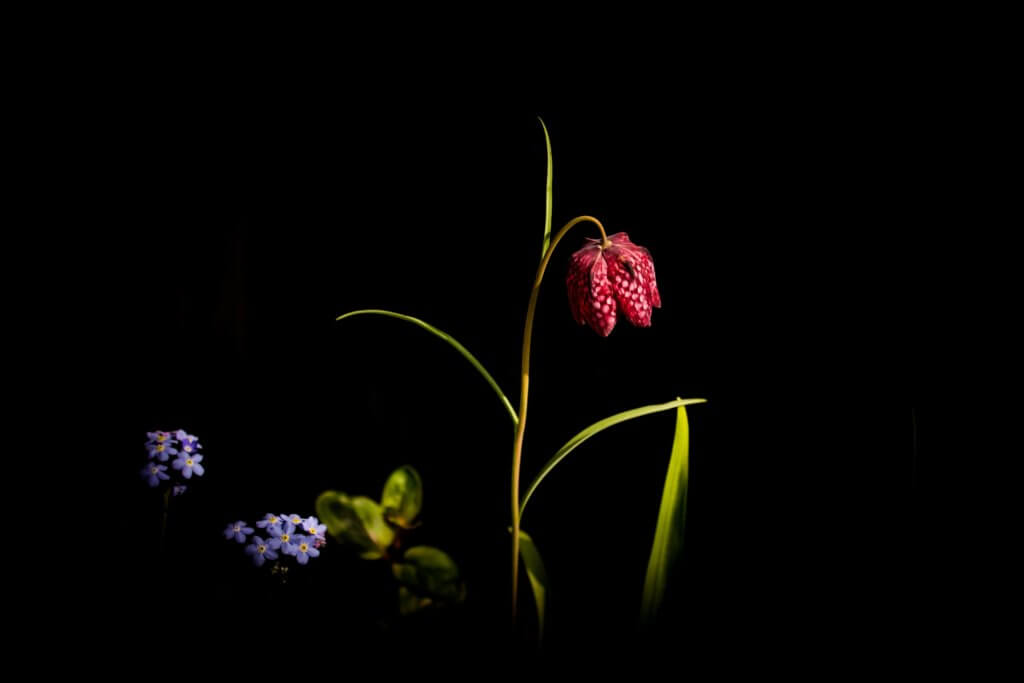 Where to find Snake's Head flowers
Before modern farming affected their growth, you could see these flowers all over middle and southern England. Nowadays they are much less common, but you might spot them in April and May growing in wet meadows and areas that get flooded with water during winter. If you want a sure-thing, the Wildlife Trust's nature reserve in the heart of Oxford has helped nourish the Snake's Head Fritillary. The Berks, Bucks and Oxon Wildlife Trust took over Iffley Meadows in 1983 when there were only 500 plants left, and today (with lots of TLC), there are a whopping 42,000 flowers sprouting up there every April.
A great place to visit to see them in the wild.
8. Cowslips
Cowslips are the county flower of Worcestershire, but they are so popular that they also happen to be the county flower of Northamptonshire and Surrey too!
Small yellow flowers form clusters of little cups blooming on long stalks, and their oval-shaped leaves are slightly wrinkled on the edges for a unique look. A stunning photo if you can find one of these national flowers of England.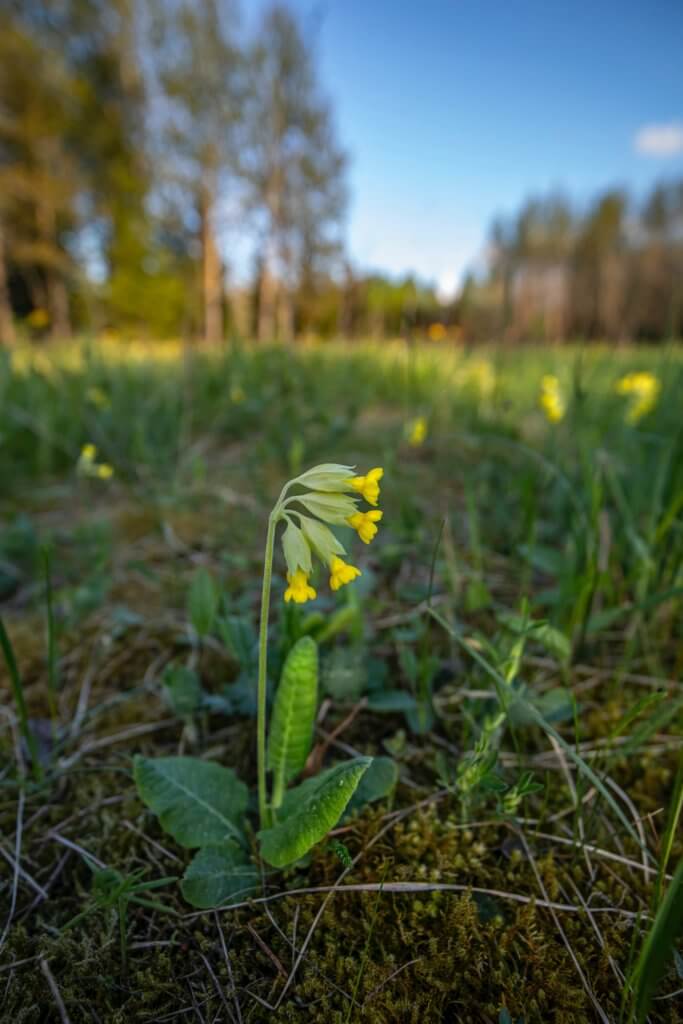 Where to find Cowslips
Once as common as the Buttercup, cowslips saw a decline from around 1930 to 1980 due to the loss of grasslands where they grow. Today, you might see them in meadows, open woods, roadsides, and pastures. Cowslip allegedly means 'cowpat', and apparently our ancestors said these flowers tended to bloom where a cow had, erm, you know.
So if you really want to see some, maybe check out your nearest cow field!
9. Mistletoe
Mistletoe is synonymous with Christmas, however it's also the county flower of Herefordshire. As one of the few plants that thrives during the winter season, it actually reaches its prime when most other flowers have given up for the winter. This plant would traditionally rely on apple orchards and birds like the Mistle Thrush to smear seeds on new branches, but it doesn't have these means of pollination any more, so Mistletoe is becoming much less common.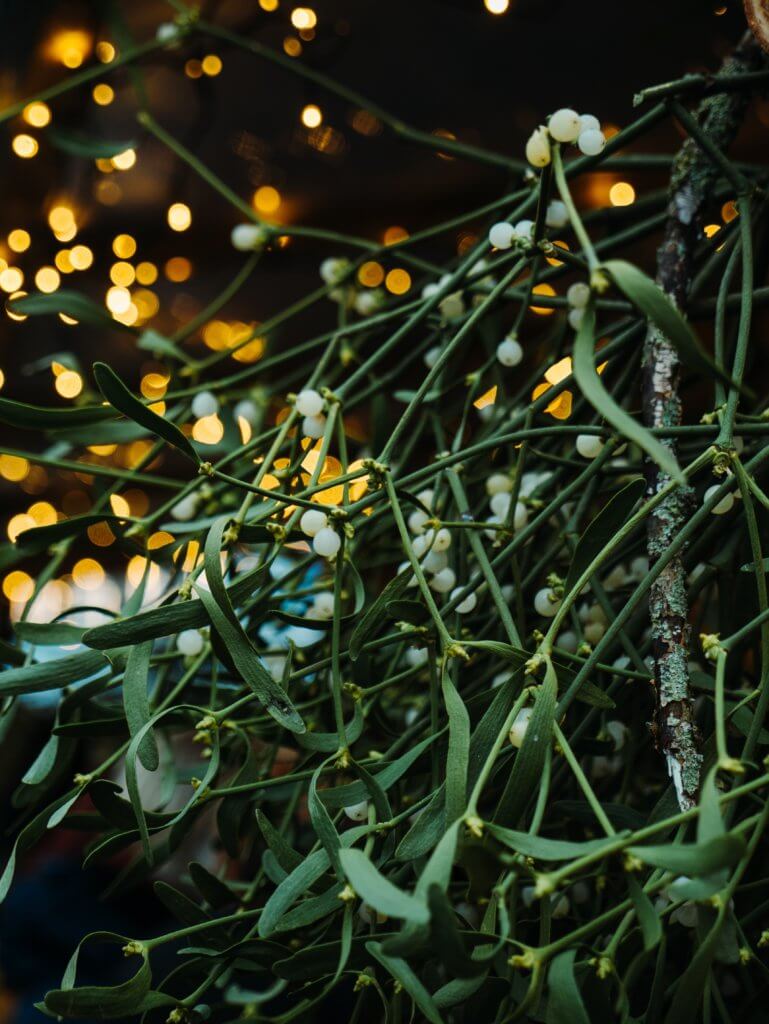 Where to find Mistletoe
Mistletoe is rare to see in the wild, but your best chance will be between February and April each year when it flowers, or winter time when its berries appear. You'll find it on orchard trees or broad leaf trees, and residents of Herefordshire with perry and cider orchards tend to harvest it during winter each year. You can also spot it in Welsh border counties and Somerset, so despite it being such a rare plant these days there are a few select places you can increase your chances of seeing some mistletoe.
10. Foxgloves
This common wildflower is the county flower of Leicestershire and the West Midlands, and most of us will have come across it at some point. A towering plant with as many as eighty bell-shaped pink and white blooms on each spike, it's actually poisonous so don't be tempted to eat it or let pets eat it either. Folklore suggests that the markings on foxglove flowers are 'the hand-prints of fairies'!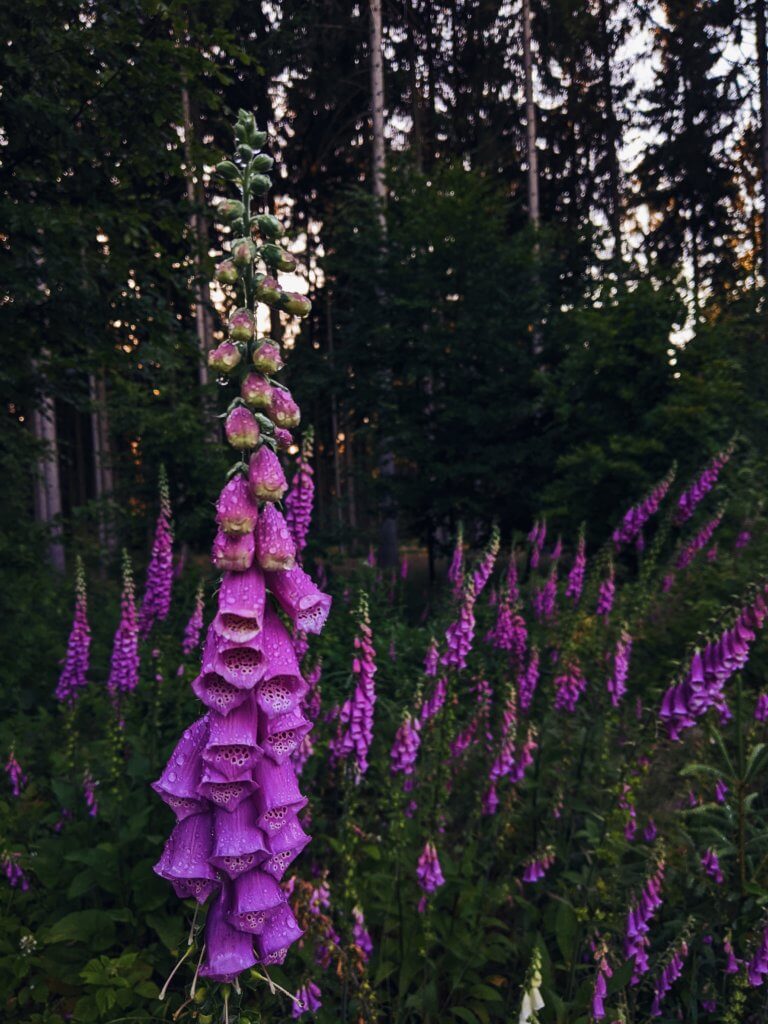 Where to find foxgloves
Foxgloves grow from June to September along river banks, heaths, woodland clearings, rabbit fields, hill pastures, and amongst bracken. They're pretty common, which makes sense since a single foxglove can produce over a million seeds.
Amazing English Flowers
There are so many places to see some of our country's best loved blooms. Have you found a great place to spot one of these county flowers? Let us know in the comments below, or on our social media channels, Instagram or Facebook.
---