11 Amazing Days Out for Book Worms in England
Books can be the perfect mental escape, but if you want to be physically transported to the settings of your favourite books, England has some amazing spots to soak up the literary atmosphere! Here are the best days out for book worms in England.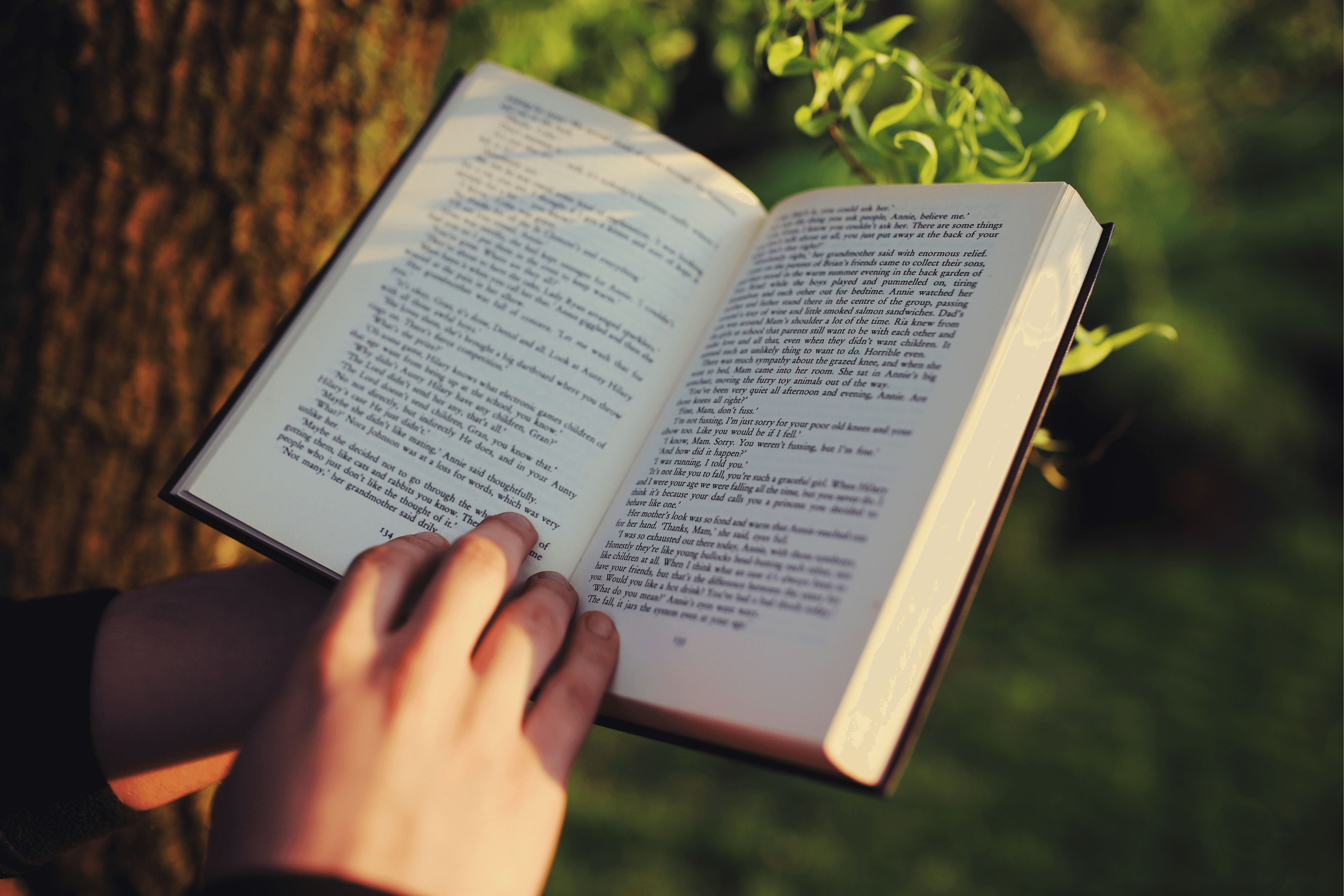 Book lovers will LOVE England, because our vast and varied landscape provides the setting for many a famous novel. If you've been lost in the pages of a book set in one of the many English villages, towns, cities or rural spots, might you be tempted to hop on a train and go on your own adventure to somewhere new?
Whether you're just interested to know which English places are featured in books, or you fancy a trip to see the place for yourself (and see how the author's descriptions really hold up!) then there's something here for you to discover. From London to the Lake District, there are tonnes of places that inspired some of the most famous fictional landscapes of all time. Here are some of the very best days out in England for book worms.
All the Best Literary Days Out
Looking for the best days out for book lovers, read on!
1. Ashdown Forest, East Sussex
Winnie-the-Pooh, by A.A. Milne
40 miles outside of London is Ashdown Forest, which pulls in over a million visitors each year. It could be because this beautiful place is a great day out in its own right (which it is) but we think it could have something to do with the fact that it's home to a very famous bear; Winnie-the-Pooh, of course.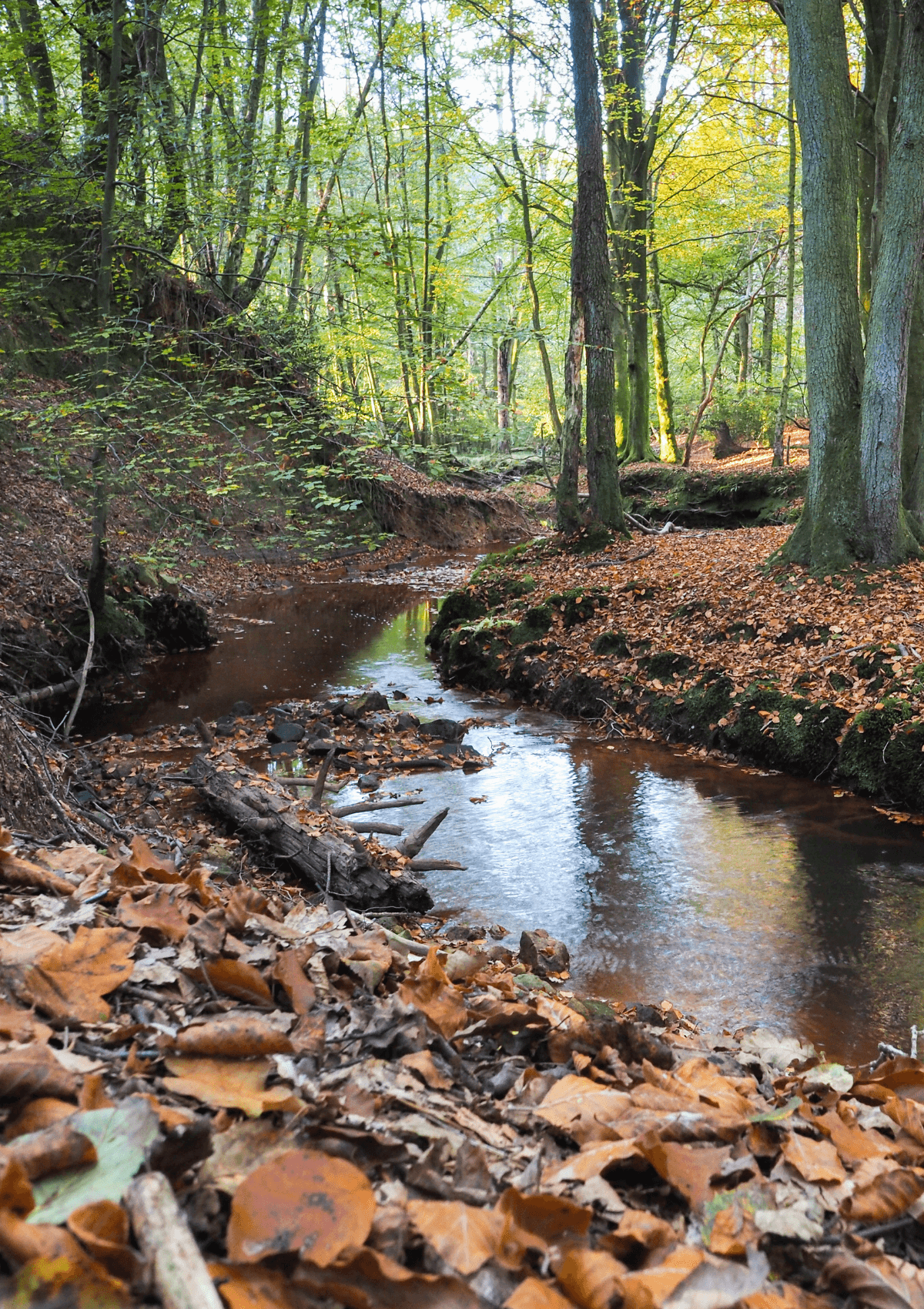 Next to Paddington, Pooh might be one of the most famous bears in England, and his adventures with characters like Christopher Robin, Piglet and Eeyore were first published in 1926. Since then Pooh has become somewhat of an icon, with TV shows, movie franchises and soft toys in almost every child's bedroom.
Pooh's author A.A. Milne lived near Ashdown Forest and was known to walk regularly in the forest with his son, Christopher Robin, inspiring his stories. In fact, the fictional Hundred Acre Wood (where the Winnie-the-Pooh stories are all set) is based on Five Hundred Acre Wood which is located in Ashdown Forest.
If you're serious about finding great days out in England for book worms, this one will be right up your street, especially if you take a walk through the woods to locate Poohsticks Bridge. There's something magical about this place with so much history and character!
2. King's Cross Station, London
Harry Potter, by J.K. Rowling
If you're a Harry Potter fan, you really can't go to London without visiting London's King's Cross railway station, a famous part of both the books and movies. Specifically, you'll want to head to the fictional Platform 9¾, where young wizards and witches board the Hogwarts Express. Don't expect to find any actual trains there, but the platform is clearly marked with a spot for photo opportunities.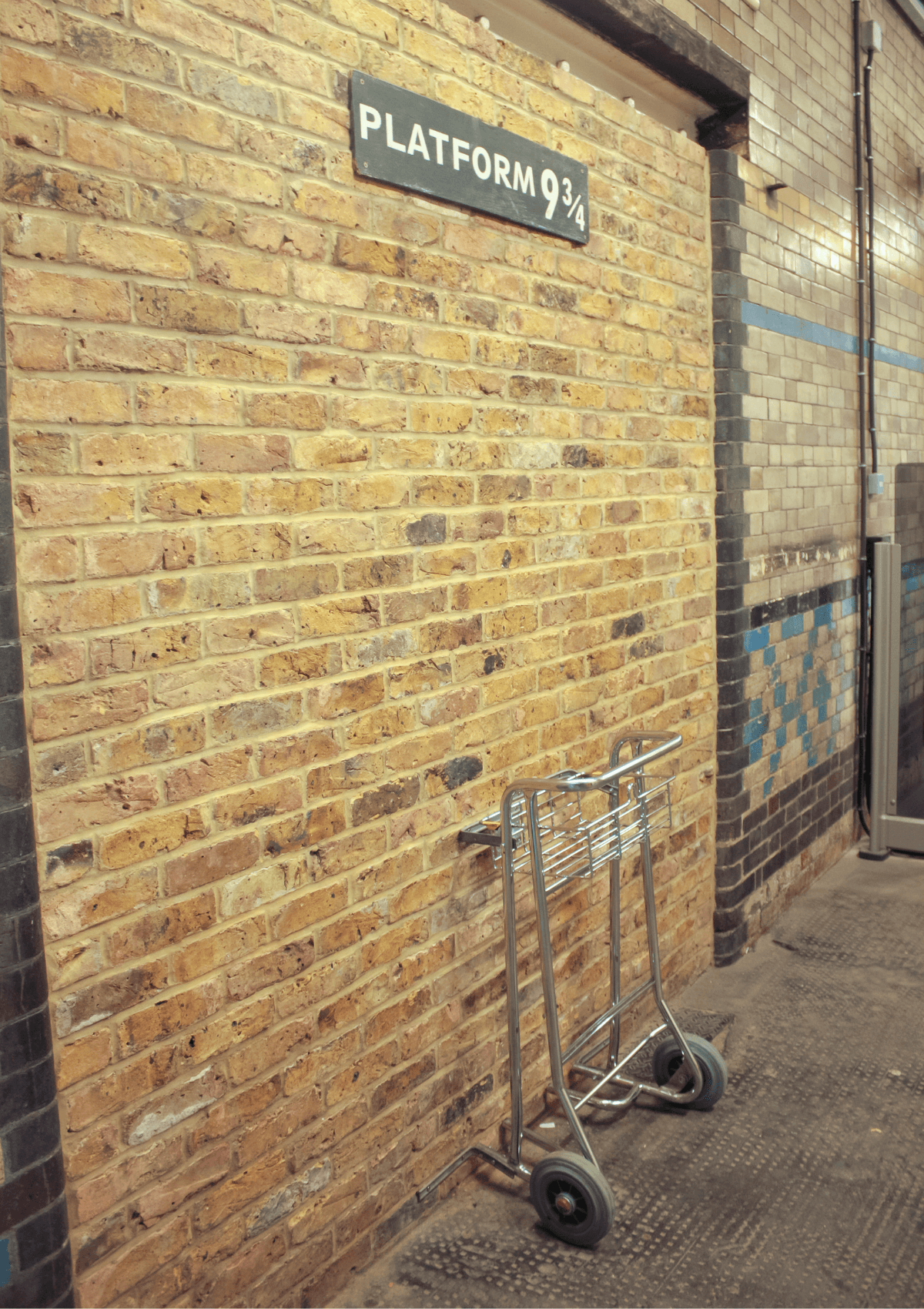 In the books, Hogwarts students reach the platform by running directly through the brick wall between platforms 9 and 10. In the real world this might cause some injuries so don't actually do it, but it's fun to pretend!
King's Cross Station is featured in the books because it was apparently a sentimental spot for author J.K. Rowling; her parents first met on a train to Scotland which left from that very station. She has since mentioned in interviews that she was in fact picturing Euston station when writing the books (so the description isn't exactly accurate), but the magic is still at King's Cross.
The Platform 9¾ plaque and partial luggage trolley embedded in the wall is now a fixture of the station, next to a Harry Potter souvenir shop that makes it a popular area for tourists. Take a pretend trip to Hogwarts, grab your photo, and then check out even more brilliant Harry Potter days out in England.
While you're in London, you might like the Harry Potter Film Locations Tour which takes you around other locations like the Leaky Cauldron, the entrance to the Ministry of Magic, the streets of Diagon Alley, and more. You can book tickets through LoveToVisit, here.
3. Baker Street, London
The Adventures of Sherlock Holmes, by Sir Arthur Conan Doyle
London has many literary hotspots, but one that can't be missed is the home of the famous fictional detective in Sir Arthur Conan Doyle's book The Adventures of Sherlock Holmes. First published in 1892, his inspiration came from the big smoke of London, but interestingly Sir Arthur Conan Doyle actually only spent around 4 years living in the city.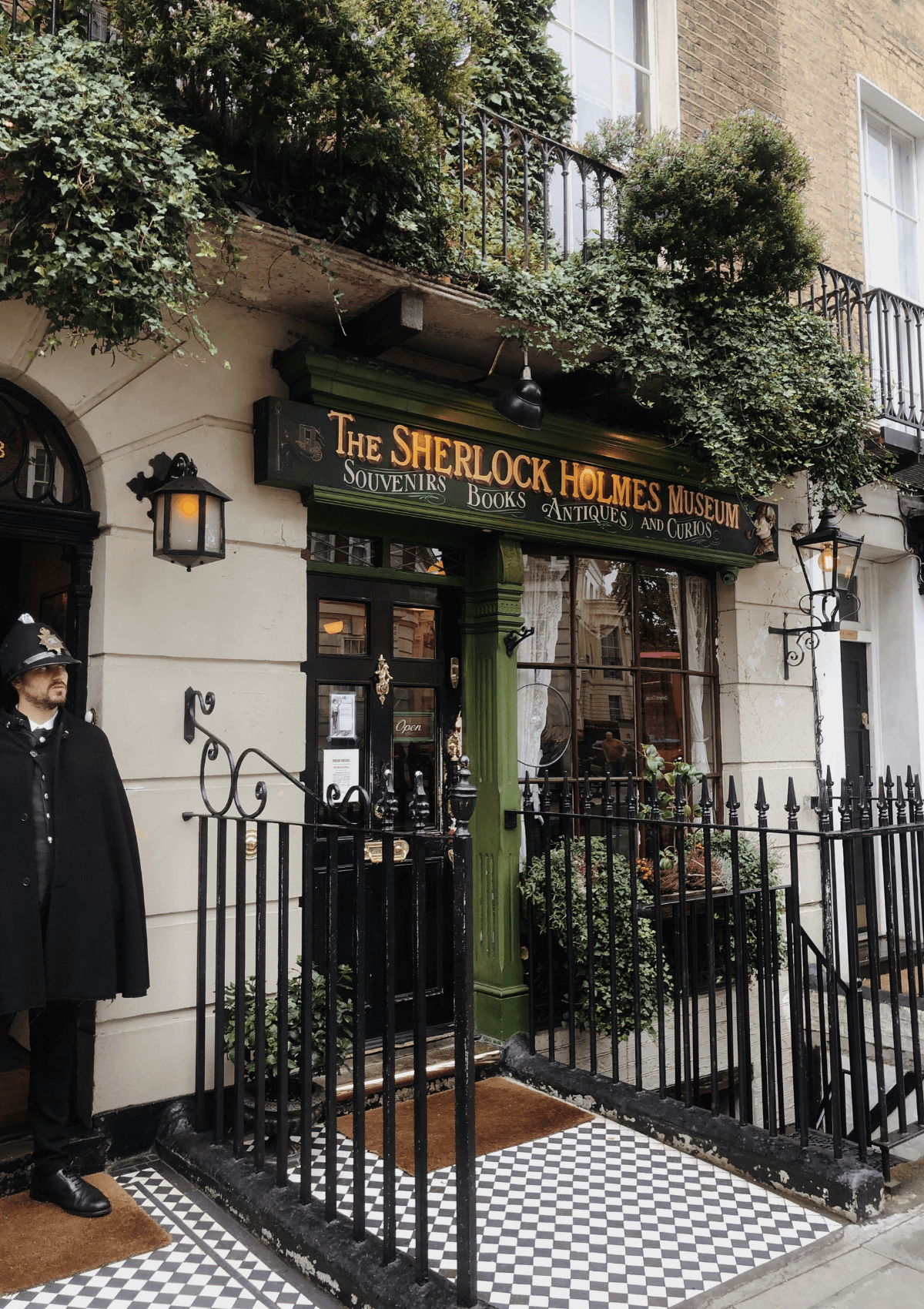 Still, the detail in his books is immense, painting a fantastic picture of Victorian London that can still be explored today in the famous Baker Street. 221b Baker Street, to be exact, where Sherlock Holmes lived and worked. Today it's a museum dedicated to the famous detective, and well worth a visit while you're in London.
Another place you should check out? 2 Devonshire Place, home of the medical practice where Sir Arthur Conan Doyle worked and where he actually wrote a lot of the Sherlock Holmes stories. One of the best days out in England for book worms, for sure!
4. Hill Top, The Lake District
The Tales of Peter Rabbit and His Friends, by Beatrix Potter
England is the home of many world-renowned children's authors, and of course one of the best is Beatrix Potter. Potter was an author and illustrator born in London, but she is said to have spent many of her summer holidays in the stunning Lake District which inspired the setting for her famous Peter Rabbit books.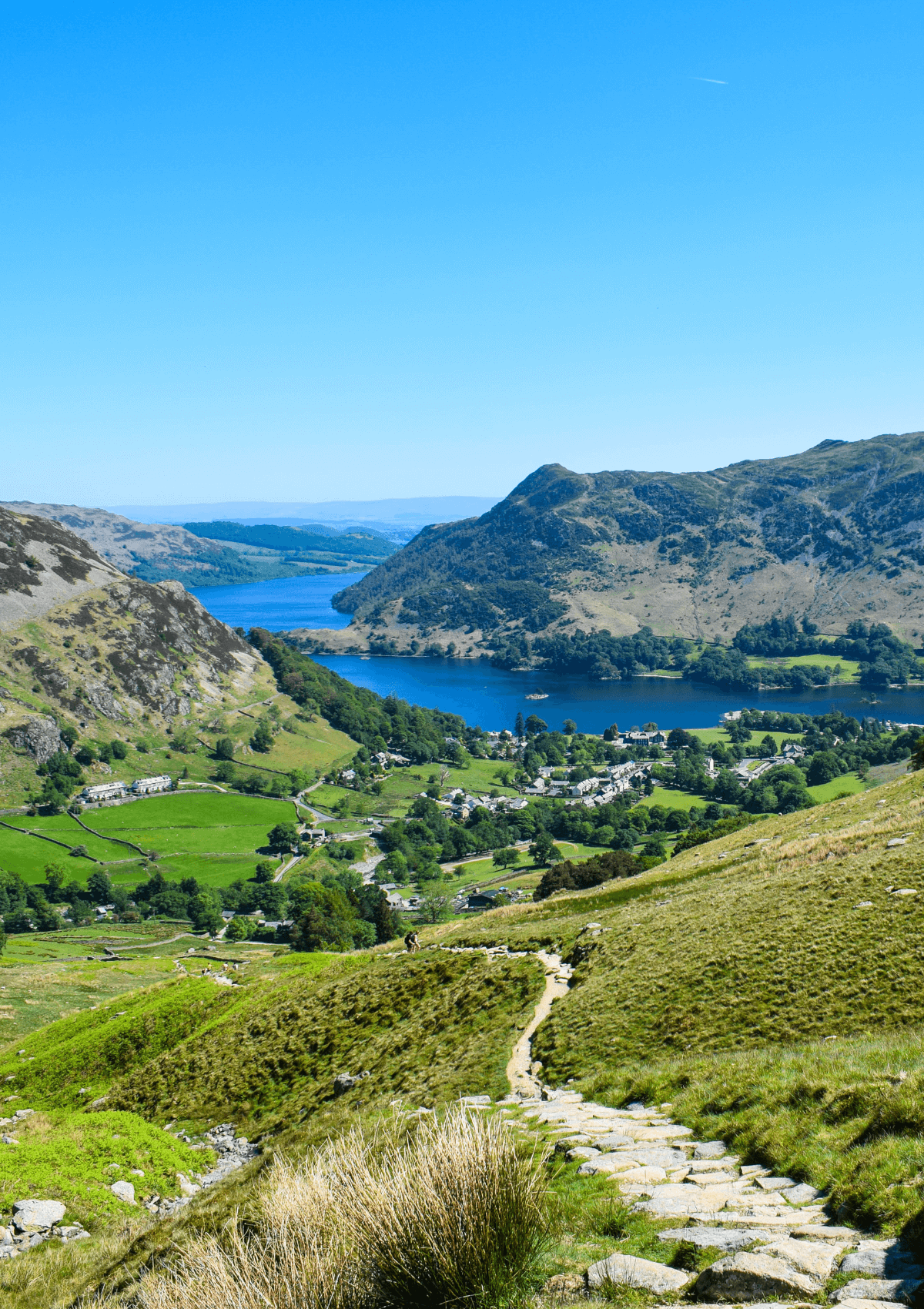 Beatrix Potter is known to have had a great love of animals and her many pets, which also played a hand in the creation of her most famous book. The Lake District is an idyllic place for anyone who loves wildlife, so it's no surprise it forms the background for many of her stories.
Hill Top, near Hawkshead, is a must-visit if you're in the area. Beatrix Potter used the royalties from her first books to buy this beautiful spot in 1905, and continued to use it as the backdrop for many other Little Tales characters, including Tom Kitten, Samuel Whiskers and Jemima Puddle-Duck. It's one of the most visited literary areas in the Lake District, and for good reason.
Check out Hill Top, and then head to Potter's old residence which is now owned by the National Trust. Afterwards, you'll find plenty more activities in the Lake District for a day out.
5. Great Maytham Hall, Kent
The Secret Garden, by Frances Hodgson Burnett
The most famous fictional garden in the history of gardens? We think so. Frances Hodgson Burnett's book The Secret Garden created a magical botanical world that many of us could only dream of, but it turns out it was based on the walled garden at Great Maytham Hall in Kent.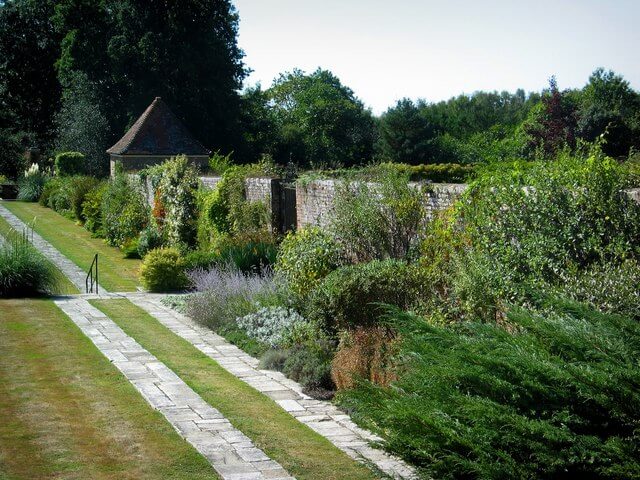 Burnett lived at Great Maytham Hall from 1898 to 1907, and discovered an overgrown, neglected garden with a secret door (apparently thanks to the help of a robin, but take from that what you will!) She went on to restore the garden, plant hundreds of flowers and write her books from a gazebo, table and chair surrounded by nature. Sounds perfect!
The famous door was bricked over by Sir Edwin Lutyens, but the summerhouse where she is said to have written her books still remains and is open to visitors at certain times throughout the year. As long as you plan ahead, this could be one of the more magical days out in England for book worms.
This one is a great idea if you're looking for solo date ideas to entertain yourself.
6. Admiral's House, Hampstead
Mary Poppins, by P.L. Travers
If you want a supercalifragilisticexpialidocious day out, Hampstead is where it's at. Particularly if you're a fan of all things Mary Poppins. These iconic English books later became movies, and have more recently been re-made once again for a whole new generation. They have become part of English history, and the adventures of the world's best nanny are enjoyed even today.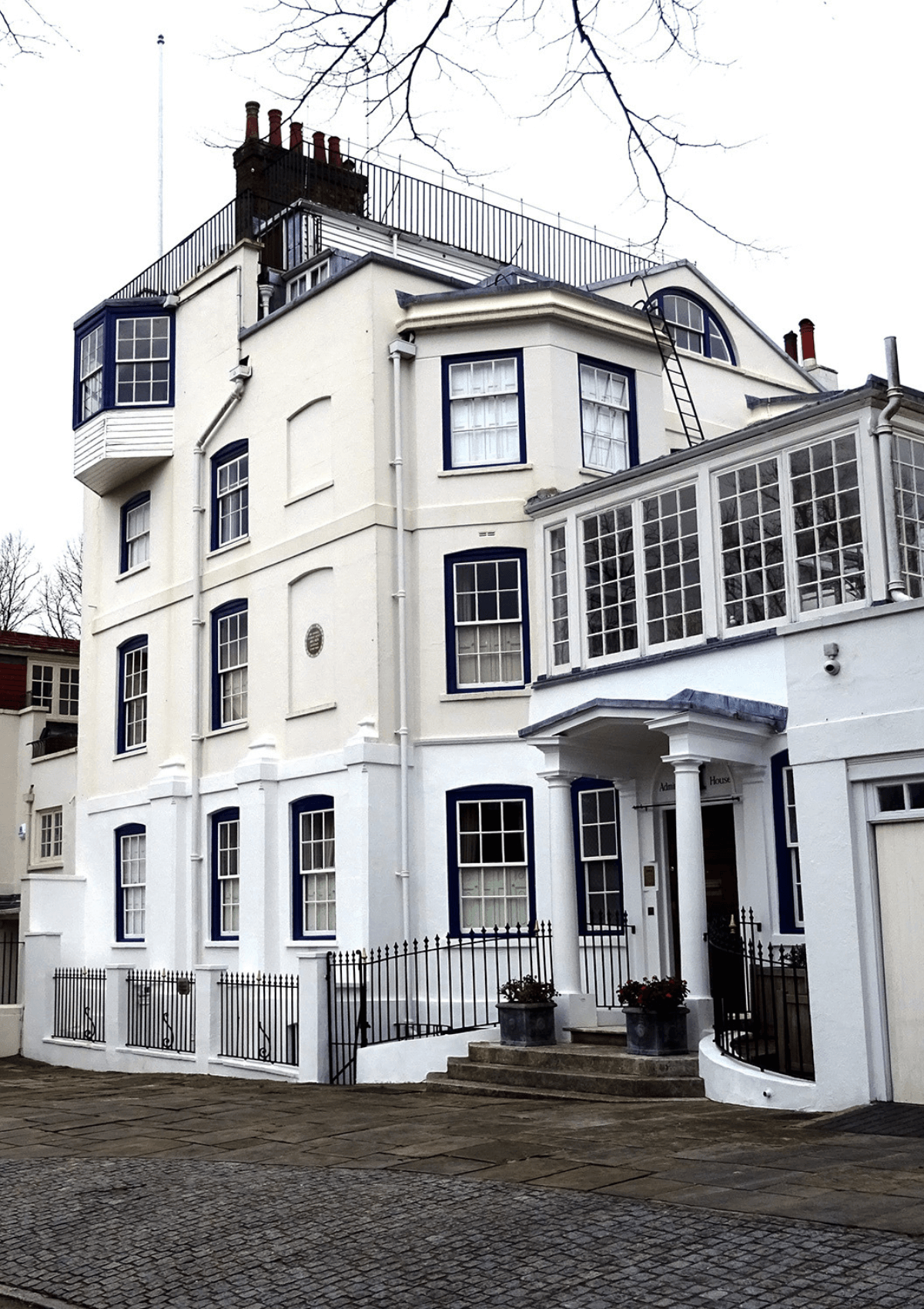 Fictional Cherry Tree Lane is home to the famous Banks family and also Admiral Boom, a retired naval officer who lived in a house shaped like a ship, and would fire a cannon twice a day to mark the time. If you think this is too eccentric to be based on real life, think again! Mary Poppins author, P.L. Travers, was inspired by the antics of her neighbour, an 18th-century naval officer called Fountain North. His house in Hampstead Heath has a ship's quarterdeck on top where he would occasionally fire canons.
It's a great place to stop while you're in London, but keep in mind that the property is now privately owned, so visitors should respect the space around the home.
7. Great Missenden Library, Great Missenden
Matilda, by Roald Dahl
Located in Buckinghamshire is Great Missenden, and this unassuming village in Chiltern Hills should be on every Roald Dahl fan's list as it was the author's home for over 30 years. Many unique spots in the village can be equated to famous places in some of his many books, and you can even visit The Roald Dahl Museum and Story Centre.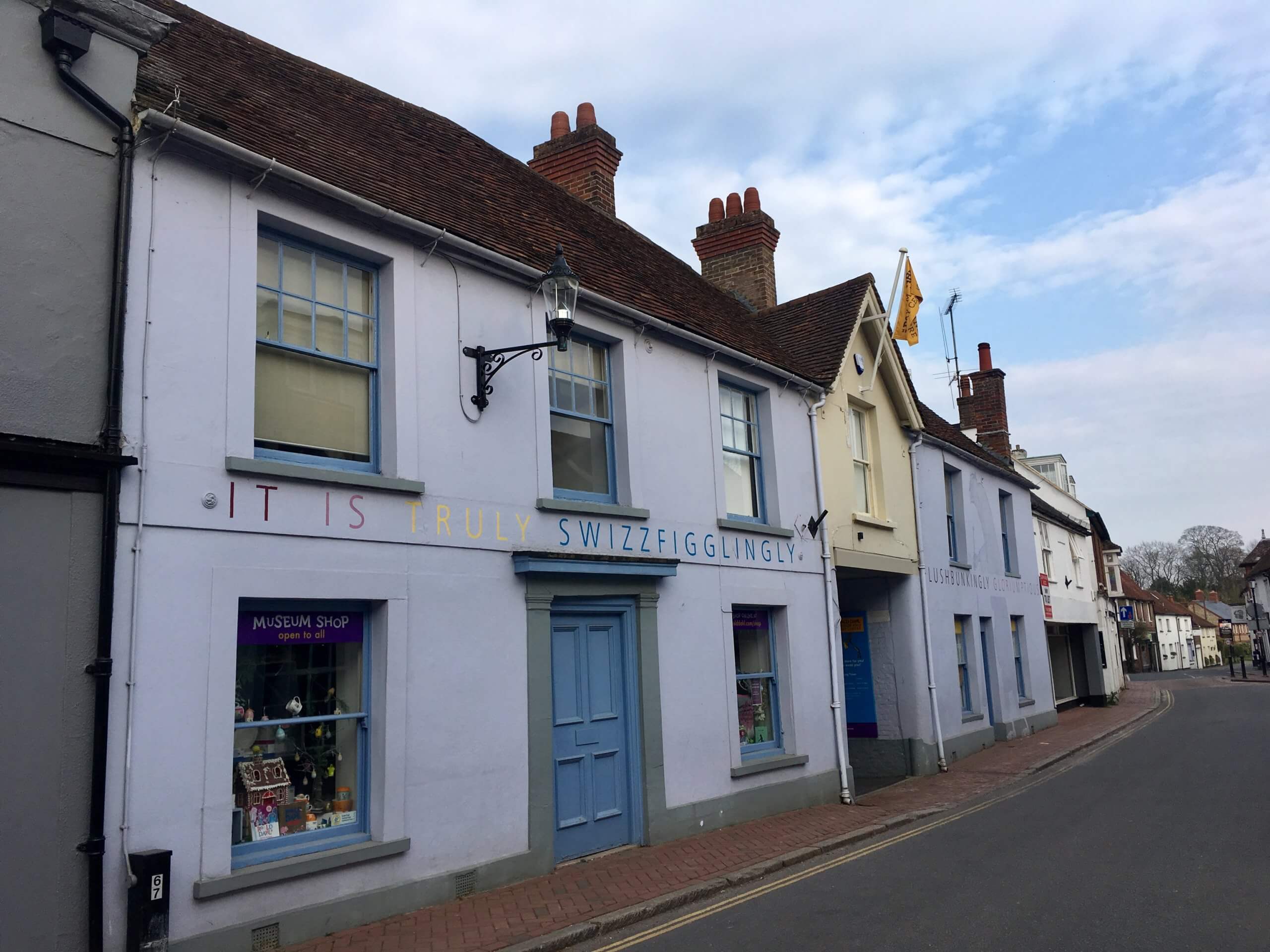 Apparently Great Missenden Community Library on the high street is where Roald Dahl visualised Matilda reading when her mum was playing Bingo in Aylesbury, so it's a must-see while you're in town.
The library really leans into the Roald Dahl connection, welcoming any fans of the books. This is one of the best literary days out in England for book worms as it has 26 quotations from Roald Dahl stories hidden all over the library for you to find. See if you can spot them all.
8. Brownsea Island, Poole
The Famous Five, by Enid Blyton
Are you even British if you didn't grow up reading the Famous Five books?! OK maybe they're not as popular with today's kids, but these adventure novels definitely captured hearts when they were first released in 1942, and continued to do so for generations to come.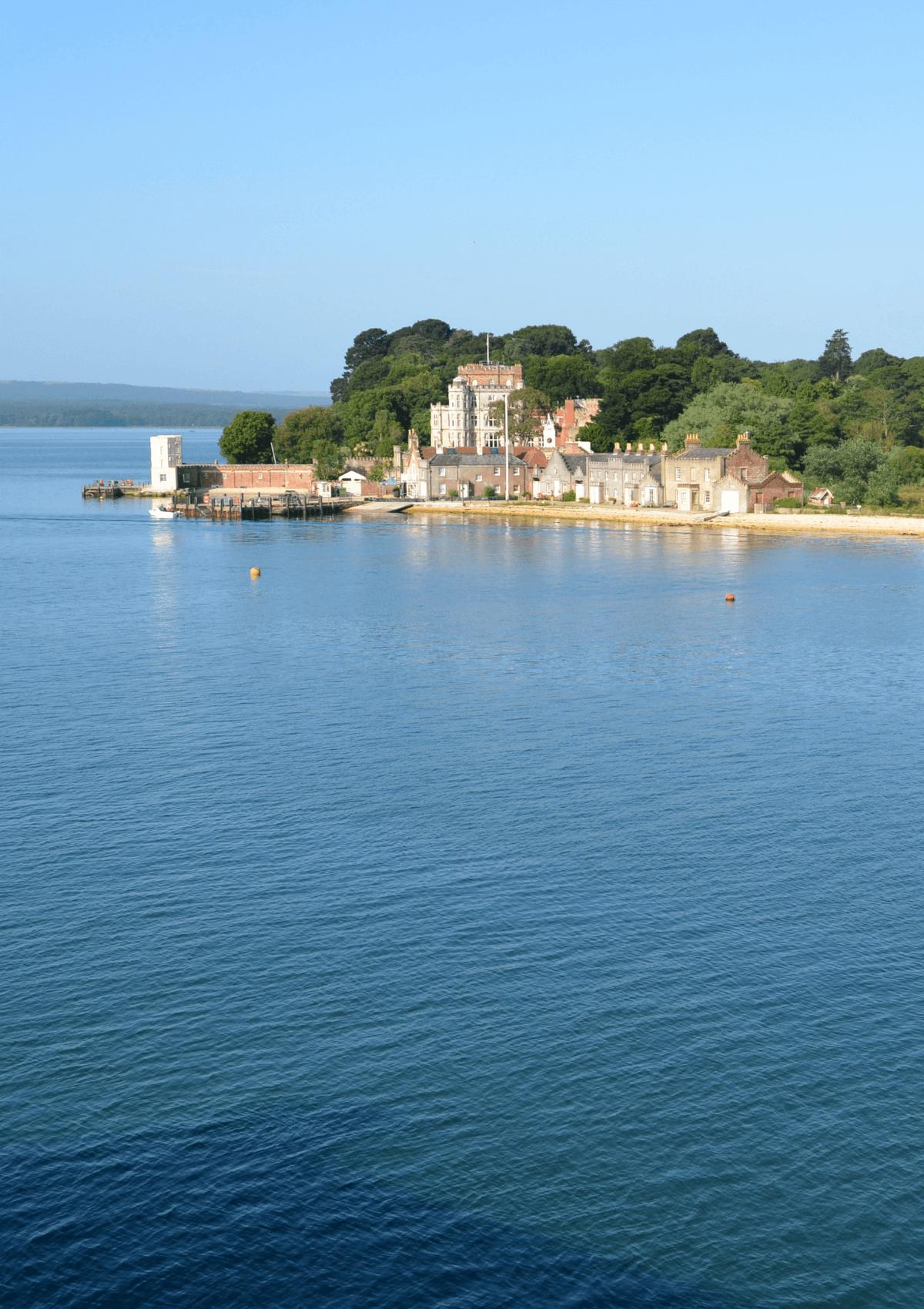 Author Enid Blyton is said to have lived in London but spent about a month of her year on holiday in Dorset, where many of the Famous Five stories are set.
In one of the most popular in the series, Five Have a Mystery to Solve, the group head to a mysterious island named 'Whispering Island', which is apparently based on Brownsea Island. Brownsea Island is located in Poole Harbour, and at the time when Enid Blyton would have been writing the book, it was owned by a woman called Mary Bonham-Christie. Known as a recluse, Christie would forbid visitors to the island as she intended for it to be left to return to nature.
Today, Brownsea Island is owned by the National Trust so visitors can access it by jumping on a ferry. If you do, you'll see lots of wildlife, and the island is now thought to be one of the last places in the UK where you can see Britain's native red squirrels in their natural habitat. Mary Bonham-Christie might have been on to something with her conservation efforts!
9. Moseley, Birmingham
The Hobbit and The Lord of The Rings, by J.R.R. Tolkien
Birmingham is one of the best places to visit in England, and if you're a fan of Middle Earth then you will want to add this one to your list. After moving to the area of Moseley in Birmingham at age 3, author J.R.R. Tolkien took huge inspiration from the area when writing his world-renowned works of fiction, The Hobbit, and The Lord of The Rings trilogy.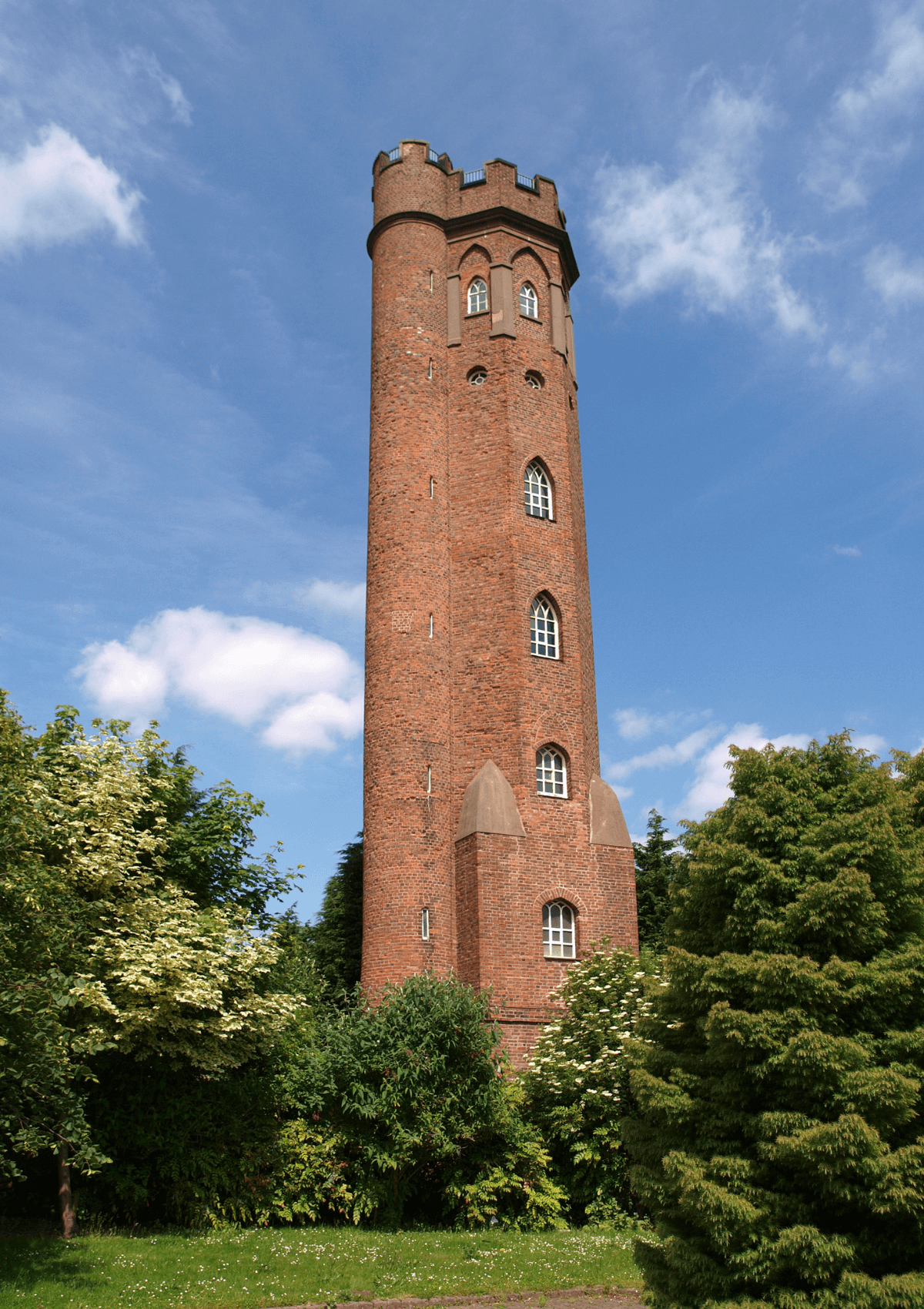 It has been well-documented that the home of the Hobbit, called the 'Shire', was inspired by Sarehole and Sarehole Mill, and the forest of Moseley Bog provided much of the woodland setting for Tolkien's incredible books. You won't find many days out in England for book worms more impressive than this one, and it's well worth a visit if you're a LOTR fanatic.
Don't miss a visit to Perrott's Folly and Edgbaston Waterworks Tower, which is said to have inspired the Two Towers of Gondor. The towers don't produce smoke these days, but back when Tolkien was a child there would have been plumes of smoke coming from the top, which we'd like to think could have provided excellent inspiration for Mordor. This area of Birmingham is a treasure-trove of Lord of the Rings hotspots!
10. Whitby, Yorkshire
Dracula, by Bram Stoker
For fans of darker fiction, there are few places as iconic as the remains of Whitby Abbey in North Yorkshire, which inspired the famous book Dracula by Bram Stoker. A quick glance at any photo of the abbey and you'll see why it's not hard to imagine this place as the inspiration behind a gothic horror novel.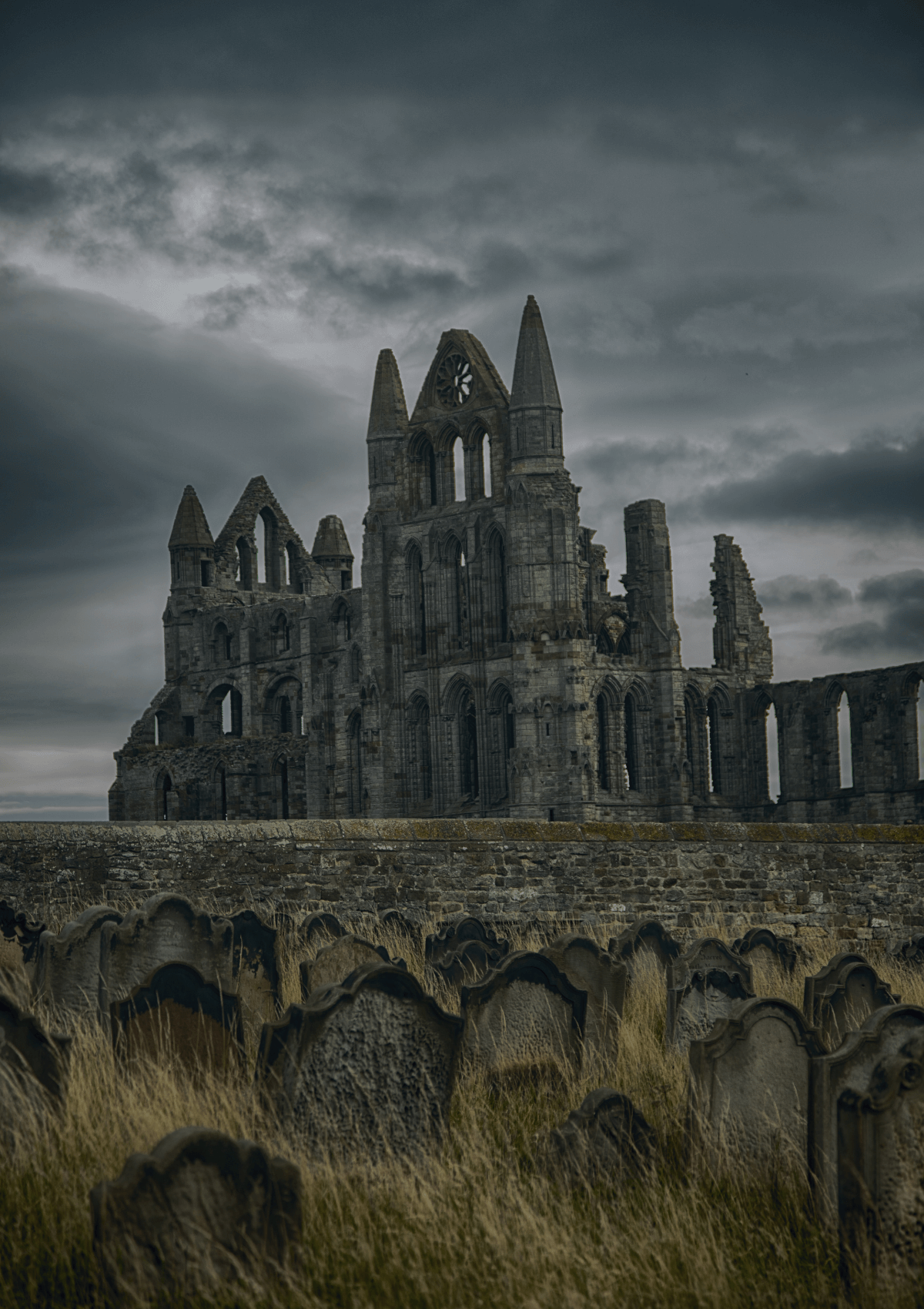 There's even a tale of a ghost who wanders the ruins of this former gothic monastery; the story goes that a woman was entombed while still alive inside one of the walls and was seen in the crumbling windows after her death. Yikes! The remains of the abbey date back to the Bronze Age, and can be found on a cliff overlooking the North Sea. It is said that the area has an amazing (and we're guessing more than a little eerie) atmosphere. One of the most impressive days out in England for book worms, by far!
11. Torquay, Devon
Agatha Christie books
One of the most recognisable names in murder mystery fiction around the world is Agatha Christie, who hailed from none other than Torquay in Devon. You don't need many excuses to go to Devon since it's a seriously beautiful part of the country, but if you want to visit for its connection to one of the most famous English novelists who ever lived, Torquay is the spot.
Image
Agatha Christie wrote numerous novels and plays, and there have been countless films and television series made from her intriguing stories. A visit to Torquay takes you not only into the setting of some of her books, but moreso into the setting of her early upbringing and inspiration. We highly recommend 'Agatha Christie's Extraordinary Life – English Riviera Walking Tour', which will take you around all the interesting spots in Torquay and tell you about how Christie came up with the ideas for her books in this very place. It's really an amazing tour if you're interested in the works of Agatha Christie – you can book tickets here.
Will you be visiting any of these legendary literary locations? There are so many fantastic days out in England no matter what your interests are, and those who prefer to get lost in the pages of a novel are no exception. Why not pack a bag with one of the books mentioned here and take them on a day trip to one of these amazing spots? You won't regret a day out with your book!
Quick List: 11 Amazing Days Out in England for Book Worms
Ashdown Forest, East Sussex (Winnie-the-Pooh, by A.A. Milne)
King's Cross Station, London (Harry Potter, by J.K. Rowling)
Baker Street, London (The Adventures of Sherlock Holmes, by Sir Arthur Conan Doyle)
Hill Top, The Lake District (The Tales of Peter Rabbit and His Friends, by Beatrix Potter)
Great Maytham Hall, Kent (The Secret Garden, by Frances Hodgson Burnett)
Admiral's House, Hampstead (Mary Poppins, by P.L. Travers)
Great Missenden Library, Great Missenden (Matilda, by Roald Dahl)
Brownsea Island, Poole (The Famous Five, by Enid Blyton)
Moseley, Birmingham (The Hobbit and The Lord of The Rings, by J.R.R. Tolkien)
Whitby, Yorkshire (Dracula, by Bram Stoker)
Torquay, Devon (Agatha Christie books)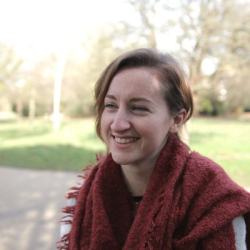 Latest posts by Caitlin McAllister
(see all)