With so many fantastic days out in June to enjoy, it's easy to kickstart your summer with an unforgettable day trip in England.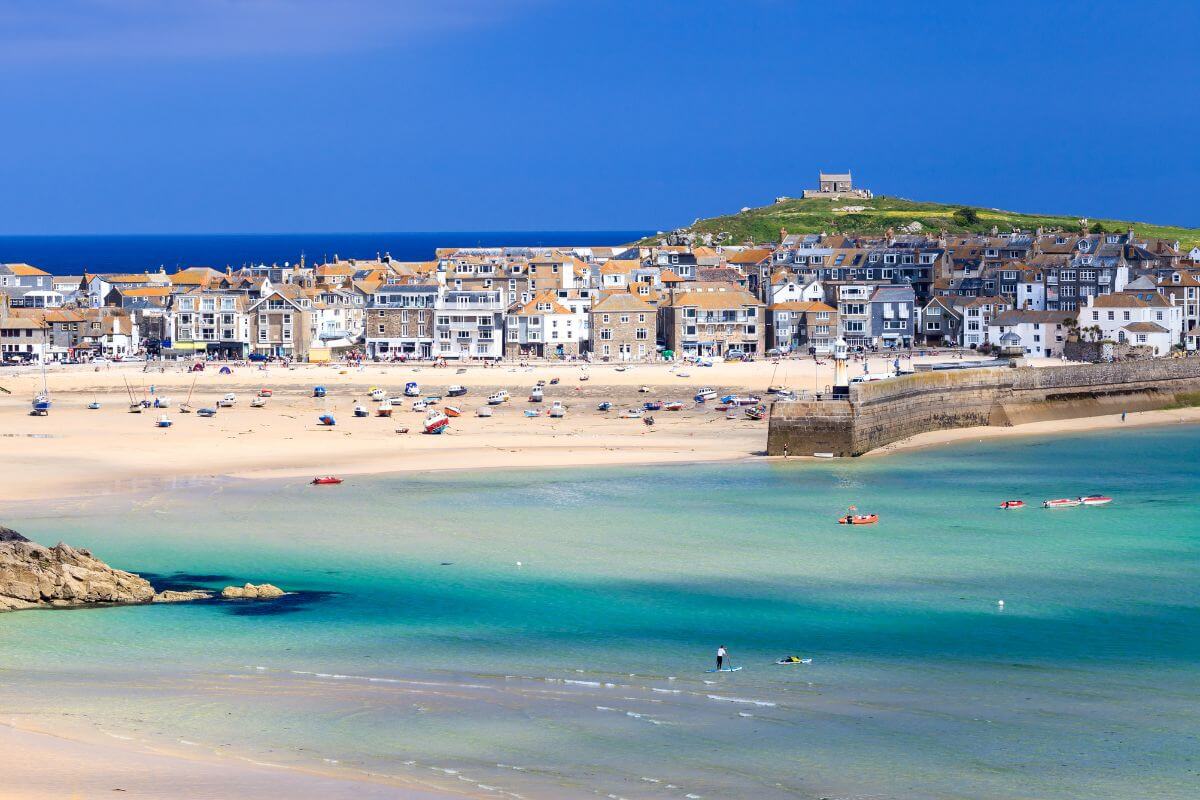 Marking the arrival of summer, June provides the perfect opportunity to spend some much-needed quality time with the family. With longer days, sunny skies and warmer temperatures, days out in June can be filled with fun activities – from outdoor adventures to cosy getaways.
Whether you're planning a weekend away or searching for something unique in your area, there are plenty of amazing things to do in June that will bring the whole family together and get you closer to England's nature, history and culture.
So, no matter where you live or your preferences, these creative day trips for June promise an unforgettable experience that won't break the bank!
11 Days Out in June
Need some inspiration for days out in June? From celebrating the new King's birthday to rocking out at an outdoor music festival, here are some of the best things to do in June in England.
1. Trooping the Colour, London
With the sun shining and temperatures rising in June, there's nothing like getting out and exploring the sights. If you're looking for a traditional experience, make sure to check out Trooping the Colour in London.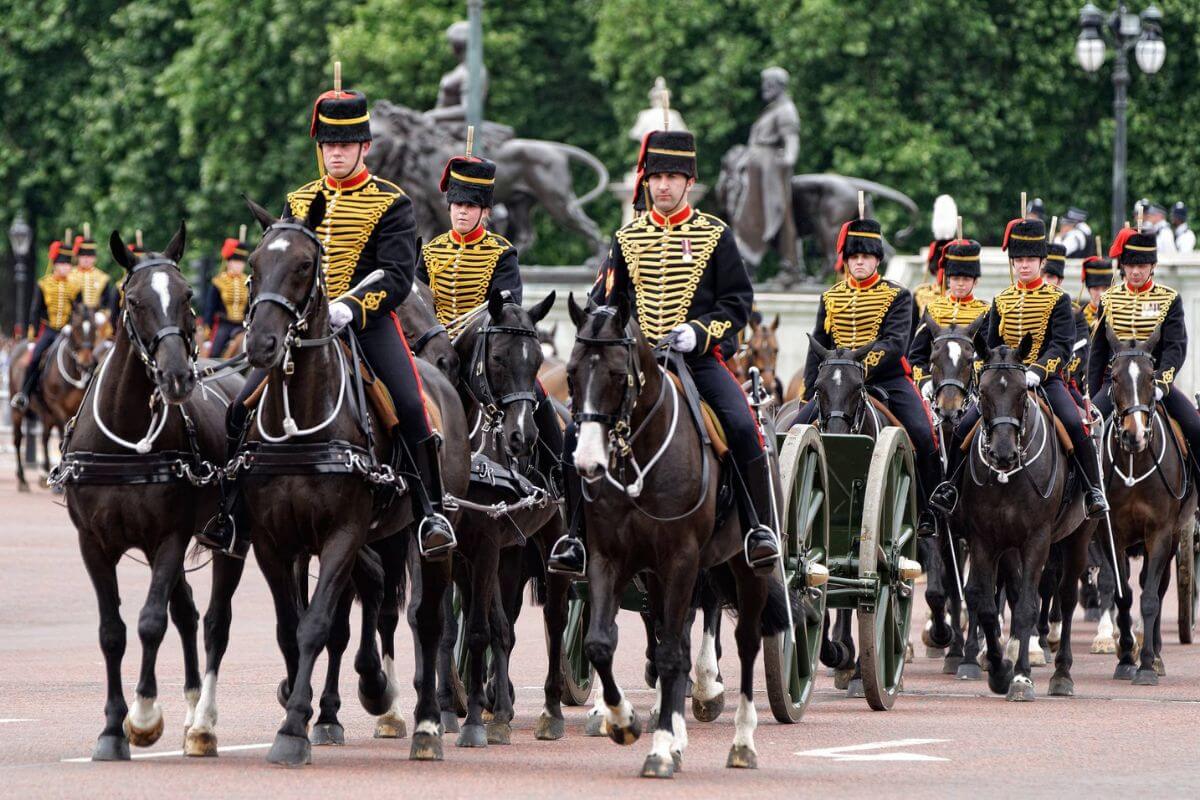 Taking place annually in honour of the sovereign's official birthday, Trooping the Colour is a spectacular display of military precision and tradition as soldiers march through Horse Guards Parade.
Accompanied by over 1,400 guardsmen and cavalry, onlookers can enjoy horse-riding displays, military music performances and specially organised air shows in the skies overhead.
As 2023 will be the first time that Trooping the Colour honours King Charles III, it promises to be a symbolic day out in June!
No trip to England in the summertime would be complete without witnessing this incredible spectacle. It'll leave you with wonderful memories that will last a lifetime.
If you can't get tickets for the seated stands, you can observe Trooping the Colour alongside the crowds at The Mall or Saint James's Park. Dates for 2023's Trooping the Colour have yet to be confirmed.
2. Taste of London Festival, London
Foodies rejoice! Every summer in London, the Taste of London festival takes over Regent's Park. It's a gastronomic delight that showcases some of the best cuisines from around the world.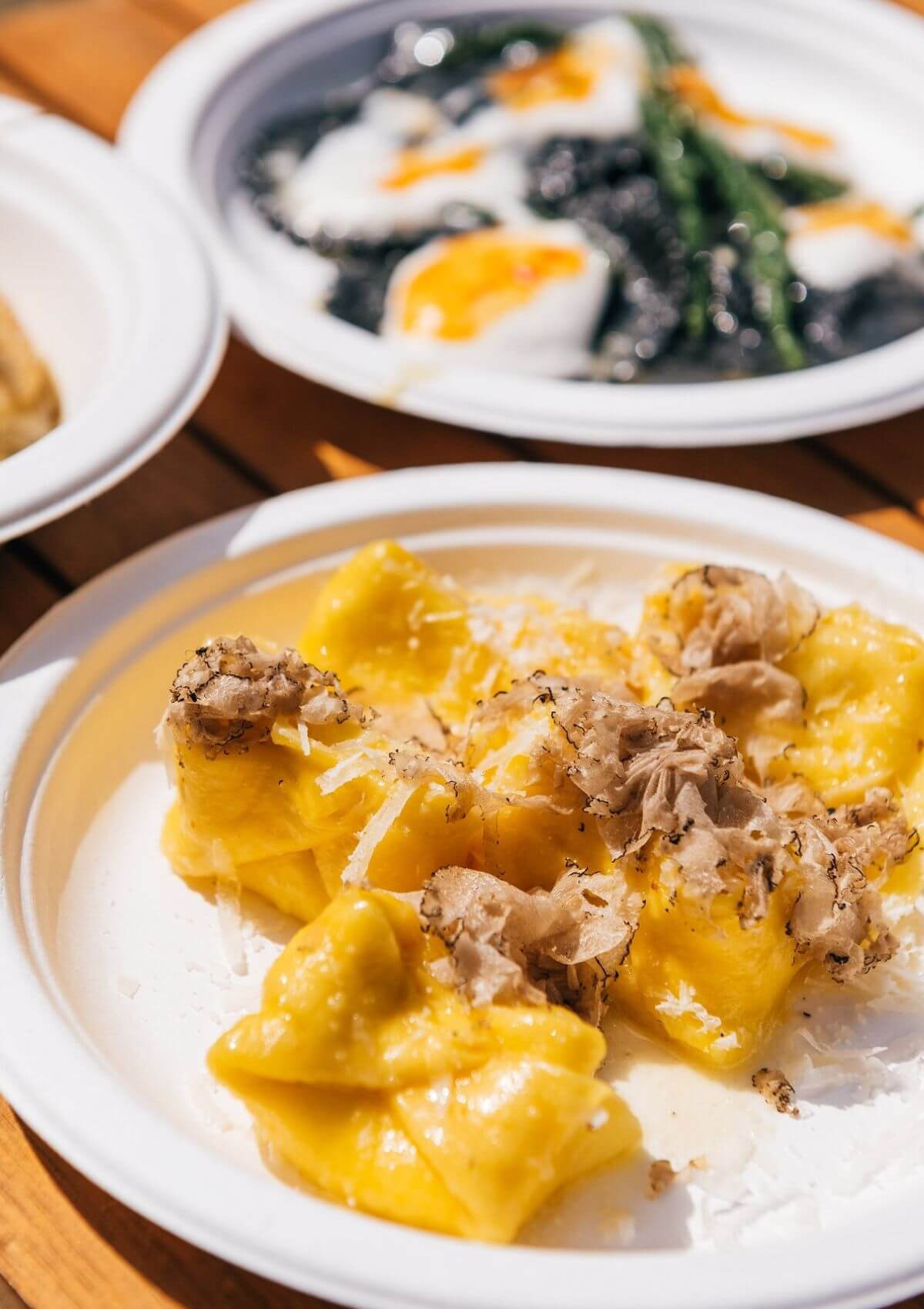 Taste of London will showcase over 150 chefs from Michelin-starred restaurants through to award-winning street vendors. In addition to sampling the best bites, visitors can attend cooking demonstrations and talks from world-renowned chefs.
The Taste of London festival offers you the perfect chance to get out of the urban metropolis and experience a taste of the world right in the backyard of the capital. We're seriously looking forward to this food event in June, which will run from the 14th to the 18th.
If you're staying in the area for a while, you might want to check out the adorable animals at London Zoo, which is one of our favourite days out in London and certainly one of England's best zoos. Want to explore England's treasures beyond the borders of the capital? Check out some of the best day trips from London.
3. Jane Austen Regency Week, Hampshire
If you're a fan of Jane Austen – one of the most famous English writers of all time – you won't want to miss the annual Jane Austen Regency Week in the iconic author's stunning home county of Hampshire.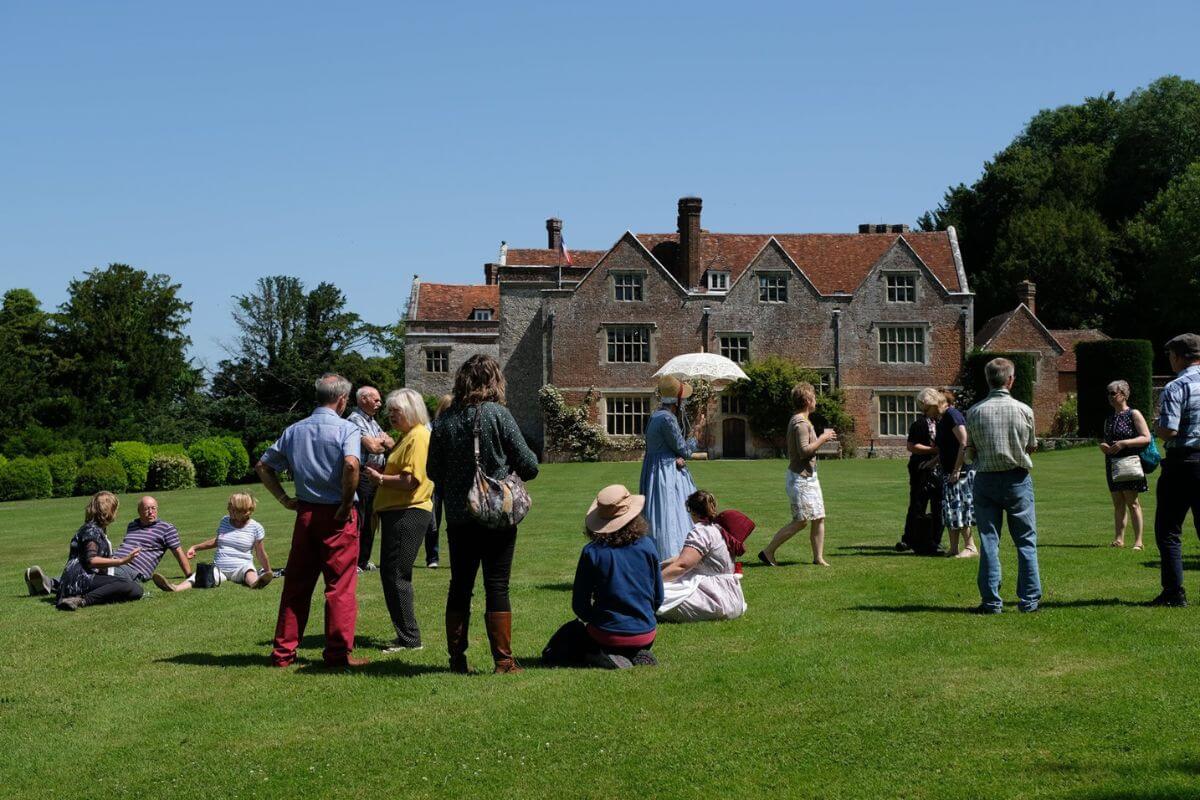 During this event in June, you can explore the beautiful grounds of Chawton House and learn about its connection to the famous writer. You can also witness historical re-enactments of beloved novels, take part in traditional dance and etiquette lessons, and join in a lively game of cricket.
The Jane Austen Regency Week gives you the chance to immerse yourself in Austen's world and get a true sense of her timelessness. Plus, family-friendly activities like puppet shows, storytelling and craft workshops make for an amazing day out in June with kids.
In 2023, the Jane Austen Regency Week will take place from the 17th to the 25th of June.
While you're in the area, you might want to visit a few more of Hampshire's best attractions. In the resort town of Southsea, you'll find some of the best coastal walks in Hampshire near one of England's best beaches. Want to learn more about Jane Austen? Head for a day out in Bath to visit the Jane Austen Centre.
4. The Nostalgia Show, Hampshire
Time travel is possible with The Nostalgia Show festival, coming to Broadlands Estate in Romsey, Hampshire. If you've been reminiscing about the good ol' days, this is the event for you.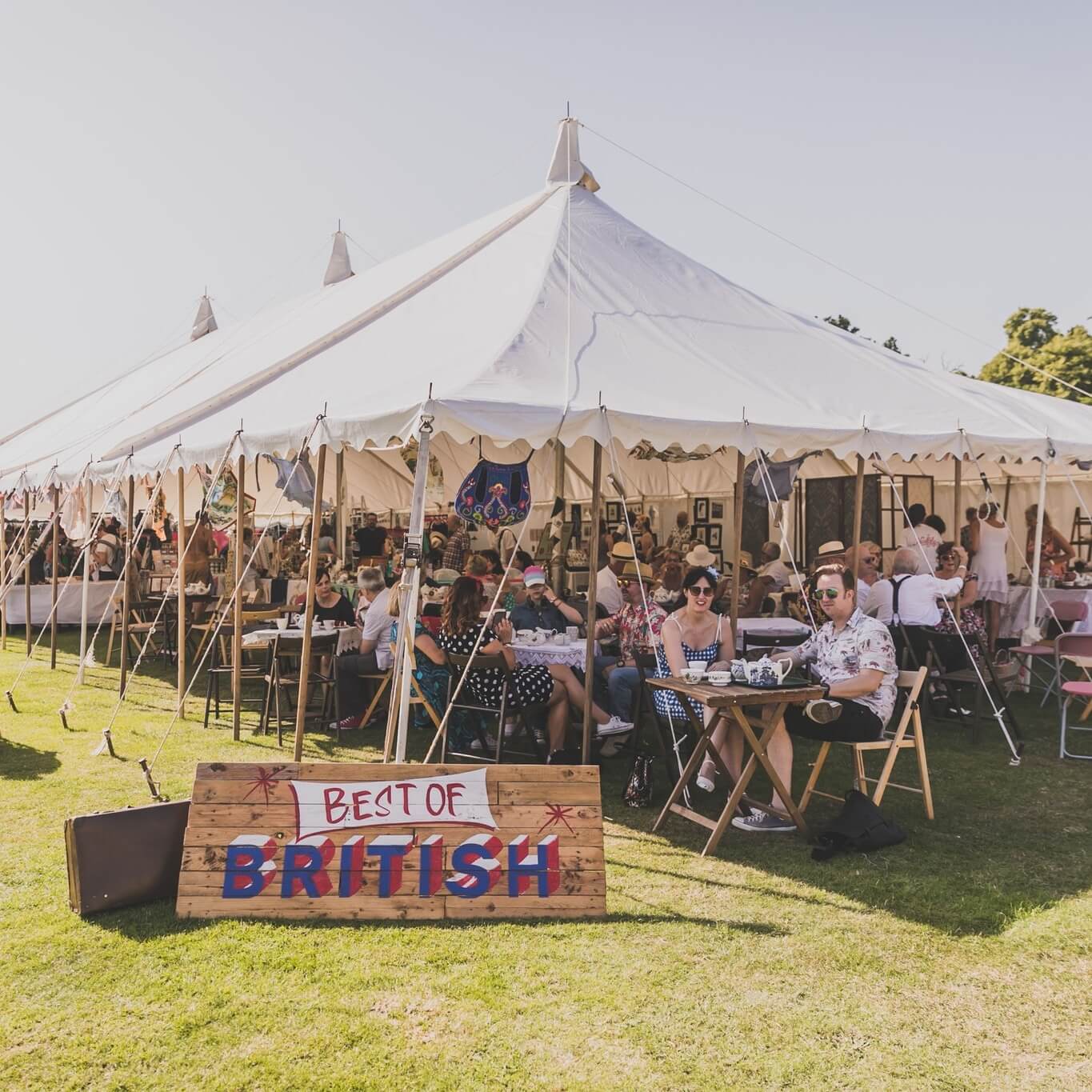 Celebrating all things British eccentricity, The Nostalgia Show is an immersive festival offering a great mix of nostalgic entertainment, shopping, games, and much more. Take a look at the classic cars, browse for vintage bargains, and watch some fabulous performances from tribute acts and more.
With wacky sports day games, a dog show, an 80s aerobics class, a space hopper race, and plenty of places to ​relax and watch the nostalgic entertainment, you'll never have had so much to do in one weekend. There will also be WW2 enthusiasts living like they're in the 1940s, and you can interact with them and learn more about this fascinating time period.
Don't forget your costume, as there's prizes for the Best Dressed 2023, plus if you have a nostalgic vehicle you can enter it into the vintage car competition. There's so much to do!
The Nostalgia Show will take place from the 16th to the 18th June 2023, and you can buy your tickets here.
5. Stonehenge Summer Solstice, Wiltshire
Witness history in the making at Stonehenge. On the longest day of the year, thousands gather at this ancient site to witness the sun rise over Wiltshire and mark the start of summer.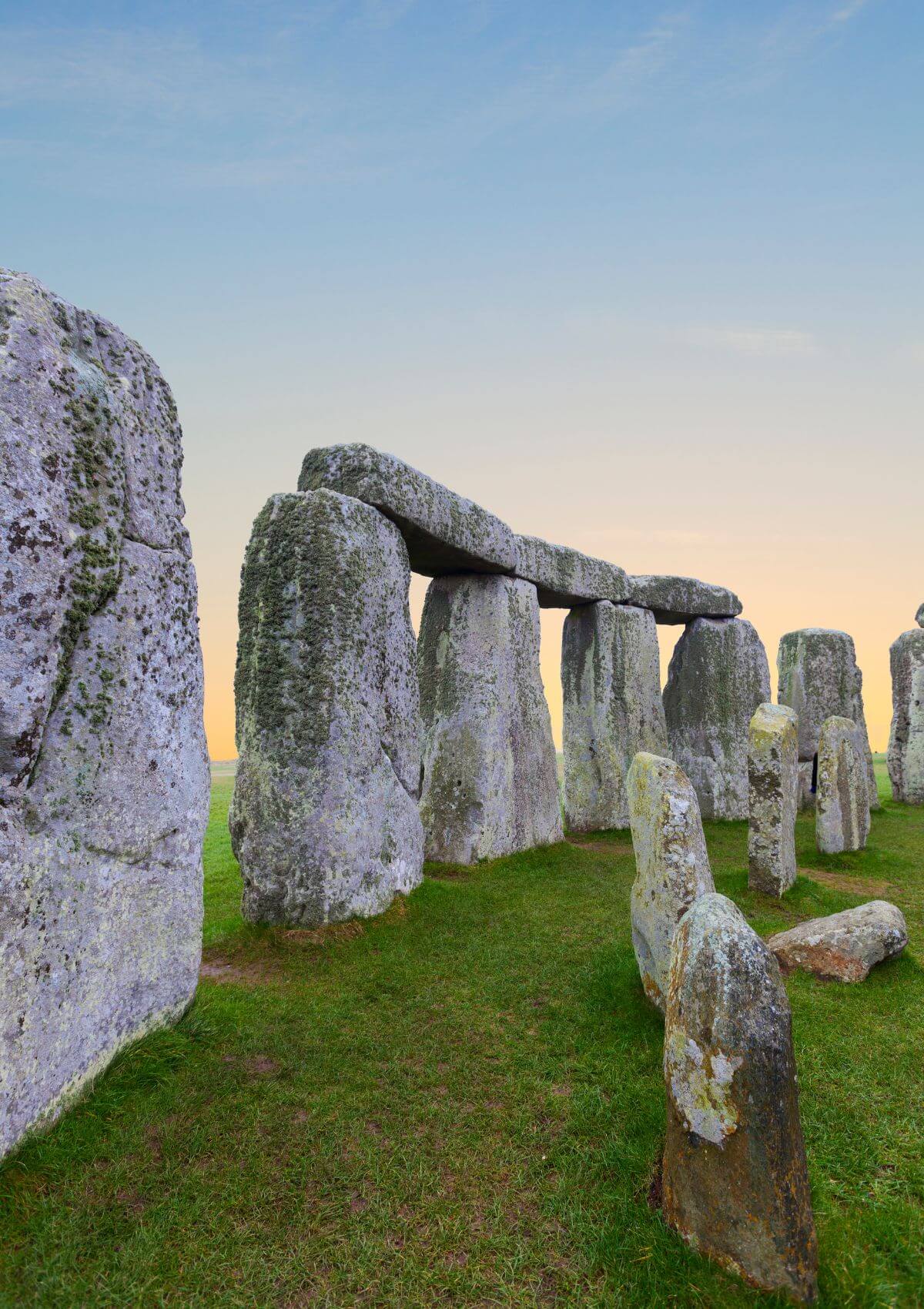 The Solstice at Stonehenge event has been celebrated for centuries, maybe even millennia, and gives families something truly magical to experience on a day trip to Wiltshire.
From engaging talks about Stonehenge's history and folklore to special events and activities, there's lots to do in England during the summer solstice.
Whether you're a history buff or just looking for a fun day out at one of the most famous landmarks in England, this one-of-a-kind experience won't soon be forgotten!
The Solstice Festival at Stonehenge runs from June 18 to 21 in 2023. Want to see more of our nation's prized treasures? Read our guide to England's great UNESCO sites.
READ MORE: How to Make the Most of Your Day Out at Stonehenge
6. Royal Ascot, Berkshire
Head to the Royal Ascot in Berkshire's town of the same name this upcoming June for a day out of glamour, excitement and tradition.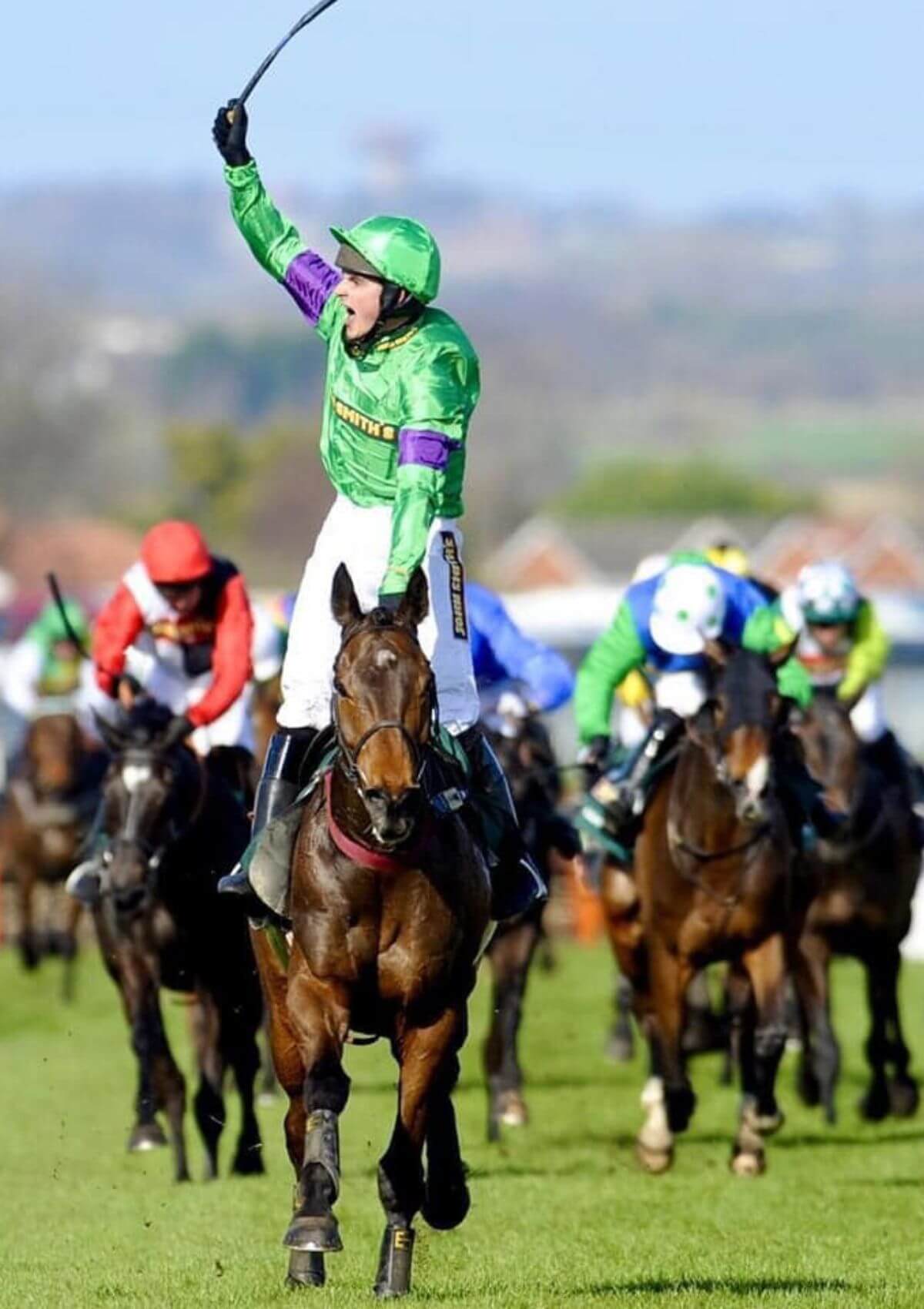 The Royal Ascot is one of the most prestigious events on the UK calendar and has been held annually since 1711.
During the event, you can watch world-class horse races accompanied by spectacular displays of fashion and fine dining.
From the royal procession at the beginning of each day to the jubilant atmosphere in the stands, the Royal Ascot is a quintessentially British event that everyone should experience at least once!
The Royal Ascot 2023 will be held from the 20th to the 24th of June. If you fancy sticking around after the event, you'll find plenty more fantastic things to do in Berkshire. Plus, you can always hop over the border to see what's on in Buckinghamshire.
7. Bristol Pride, Bristol
Show your support for the LGBTQ+ community by attending Bristol Pride – one of England's top Pride parades.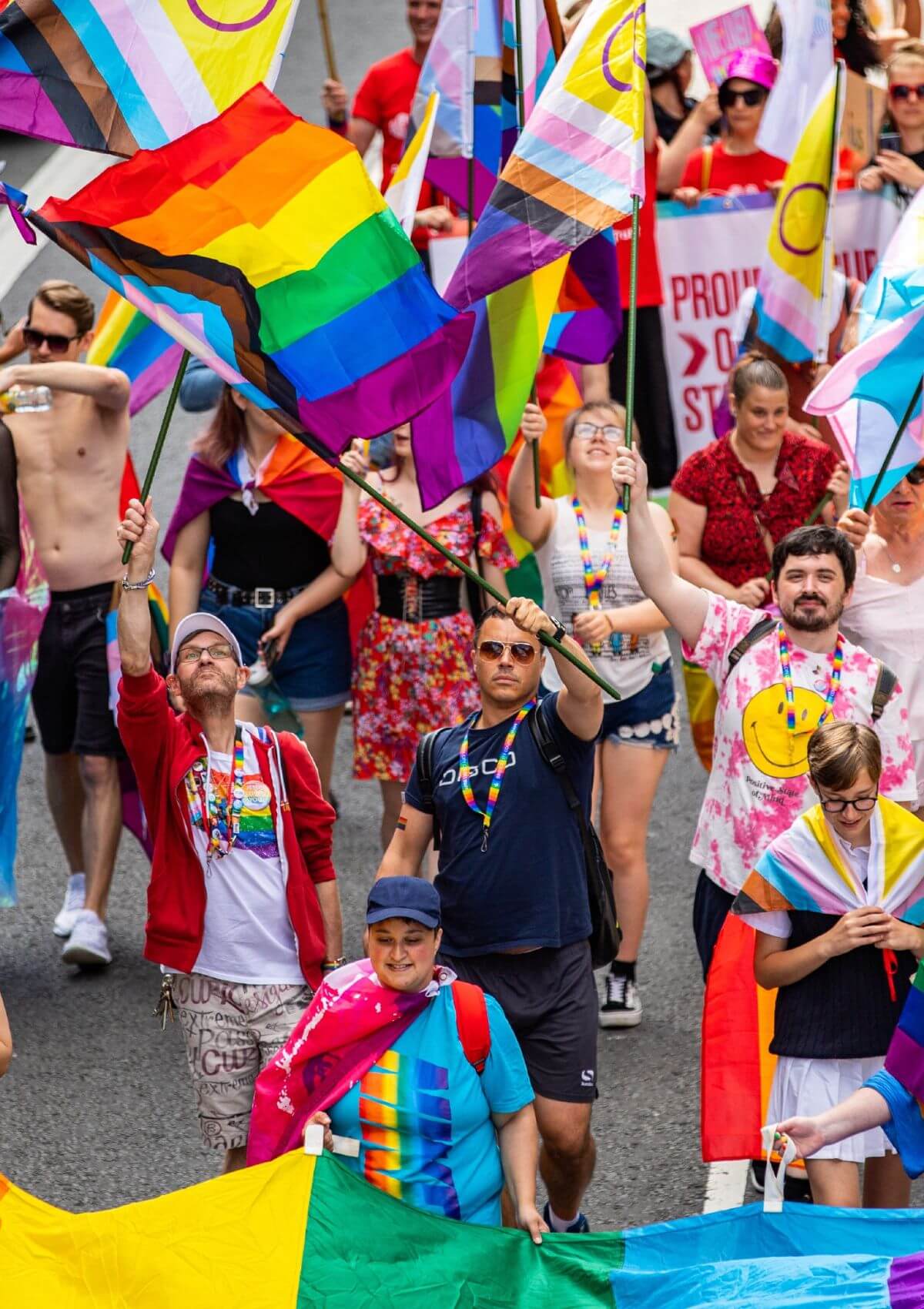 This two-day event celebrates diversity and inclusion with a vibrant parade, live music acts and guest speakers from around the world.
As one of the best Pride festivals in Europe, Bristol Pride gives you an opportunity to show solidarity and join together to create positive change. It'll certainly be an inspiring and uplifting experience that will stay with you for years to come!
In 2023, Bristol Pride will run from June 29 to July 9, with July 8 being the official Pride Day. Prices for festival wristbands cost as little as £4 and can be purchased on the day.
Looking for things to do once the festivities draw to a close? Our day out in Bristol itinerary ought to keep you occupied. If not, you can always embark on one of the most popular day trips from Bristol.
8. Royal Cheshire County Show, Cheshire
Experience traditional farming life at the Royal Cheshire County Show, which makes for an excellent day out in Cheshire.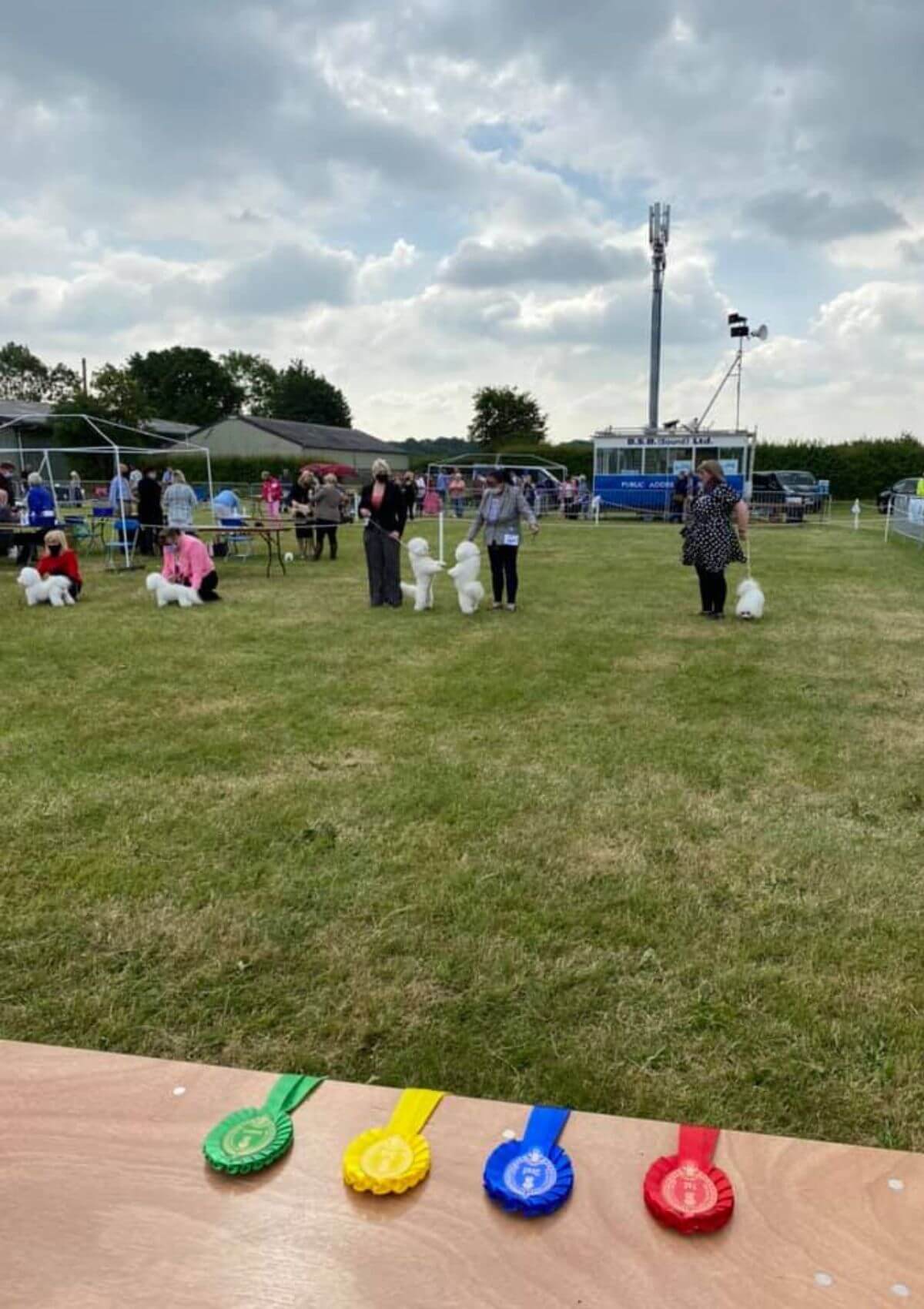 Held every June on the beautiful grounds of the 18th-century Tabley House, the Royal Cheshire County Show is a celebration of rural culture and heritage.
At the two-day show, you can browse hundreds of stalls selling locally sourced produce as well as watch livestock displays and parades. You can also take part in exciting activities like clay pigeon shooting, falconry displays and tractor rides. There's even a funfair for the kids to enjoy – days out in June with the family don't get much more exciting than this.
In 2023, the Royal Cheshire County Show will take place on the 20th and 21st of June. If you're more taken aback by the architecture than the agriculture of Tabley House, you might want to add some of England's most impressive stately homes to next year's travel plans.
9. Broadstairs Dickens Festival, Kent
For a truly unique June day out in England, head to the Broadstairs Dickens Festival. This annual event celebrates the life and work of Charles Dickens with a variety of talks, workshops and performances.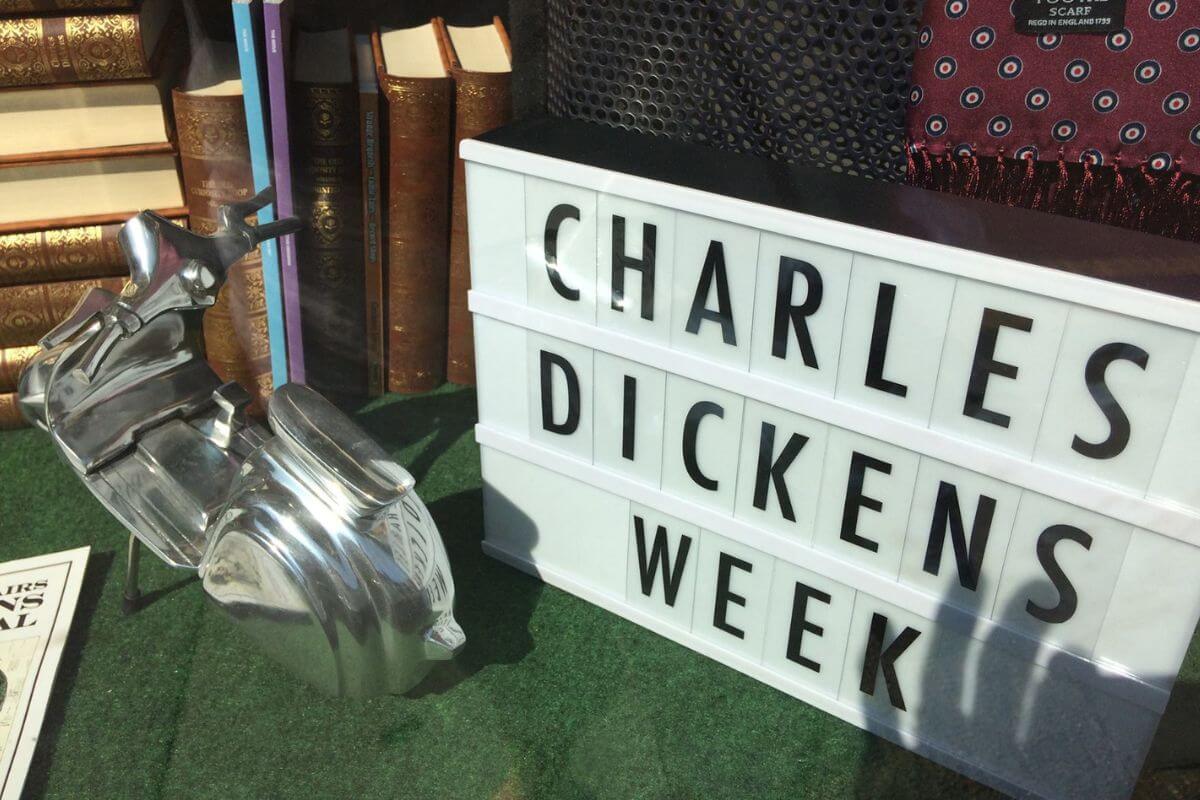 Take part in Victorian dancing or singing lessons, browse through book fairs and exhibitions, or enjoy some delicious traditional food. It's a wonderful way to step back in time and appreciate the timelessness of Dickens' classics and enjoy an unforgettable day out in June with scenic coastal views.
The Broadstairs Dickens Festival will take place from June 16 to 18 in 2023, and there's plenty of things to do in Kent during your visit to the area (a day out in Canterbury is just one of them).
10. Download Festival, Leicestershire
If you're looking for something a bit louder, head to Download Festival for the weekend or a just a day out in June.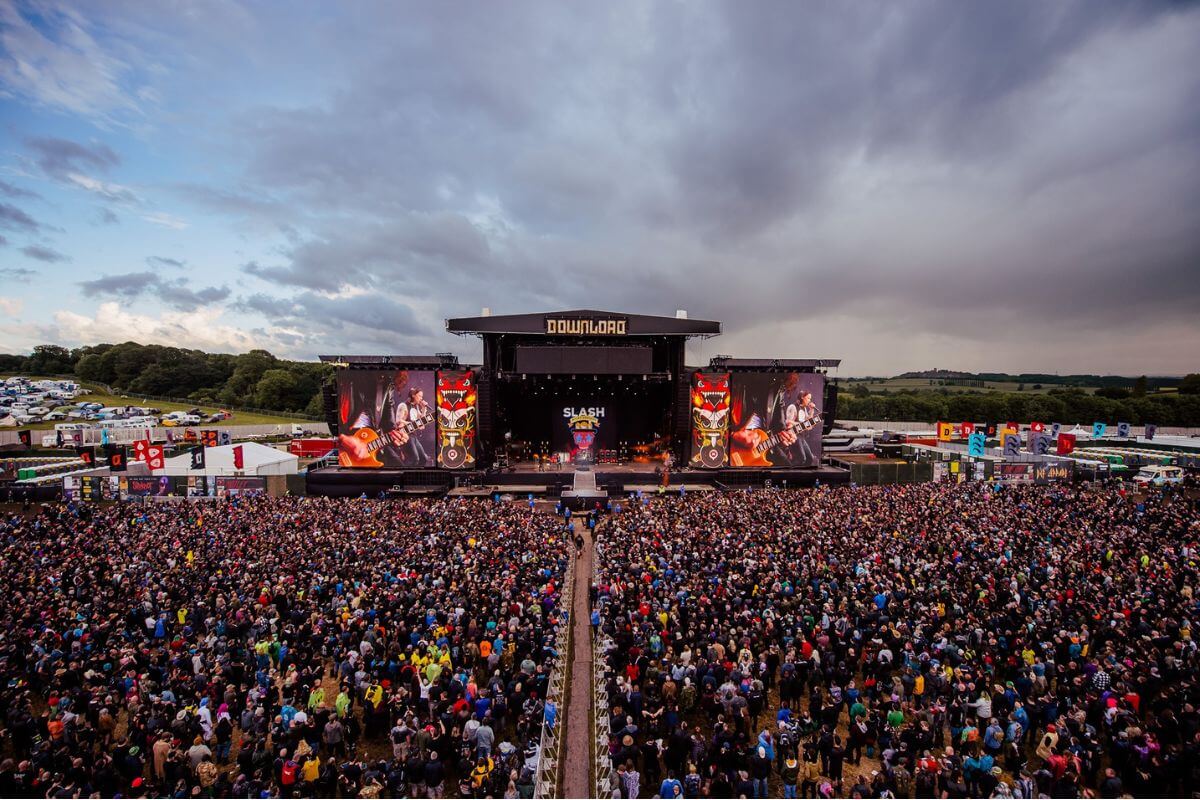 This world-famous music event is held at Donington Park and features some of the biggest names in rock and metal. With dozens of stages showcasing all kinds of genres, Download promises to be an experience that gets your heart pumping!
Plenty of activities will keep you entertained, from fairground rides and food stalls to unique art installations. It's the perfect way to get your rock on!
Download Festival 2013 will run from June 8 to 11. After the festival, stick around for a while to discover some of the highlights of Leicestershire.
11. Father's Day
Celebrate the fathers, grandfathers and father figures in your life with an extra special day out in June in 2023. We've rounded up some great ideas to celebrate Fathers Day in England here.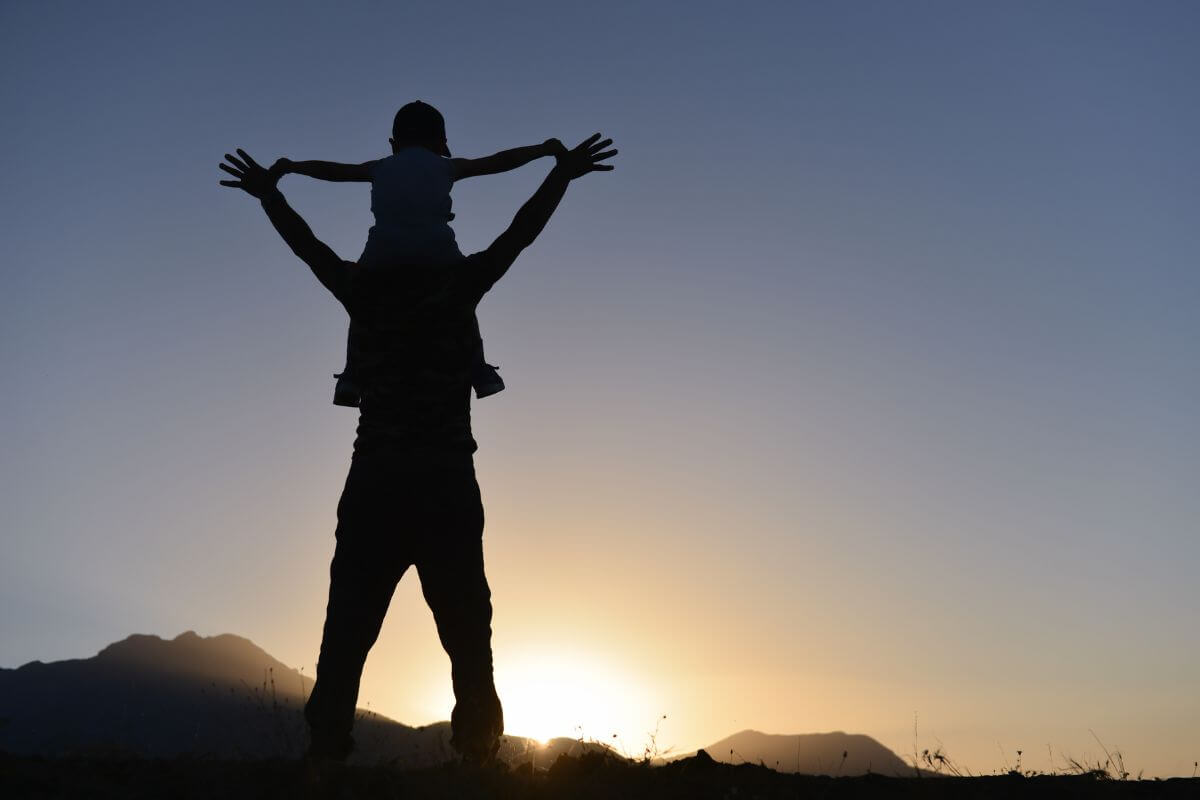 Whether you take them out for a special meal or enjoy a day at one of England's most beautiful national parks, remember to show them how much you appreciate their love and support.
There are lots of great things to do in June to show the men in your life that you care. If he can't tear his eyes away from the football, head on a day out for sports fans. If he prefers a history lesson to physical education, visit one of England's best castles or most interesting towns. Don't worry if you need to save money in 2023 (our England travel trends survey shows that you're not alone) – there are plenty of ways to enjoy a free day out in England.
Days Out in June for a Summer to Remember
There are plenty of amazing events and experiences you can find in England to make the most of your days out in June. From fashion events to music and literary festivals, there's an England day trip in June to satisfy all interests! So, why not plan a trip, get out there and experience something new? An unforgettable adventure is just around the corner.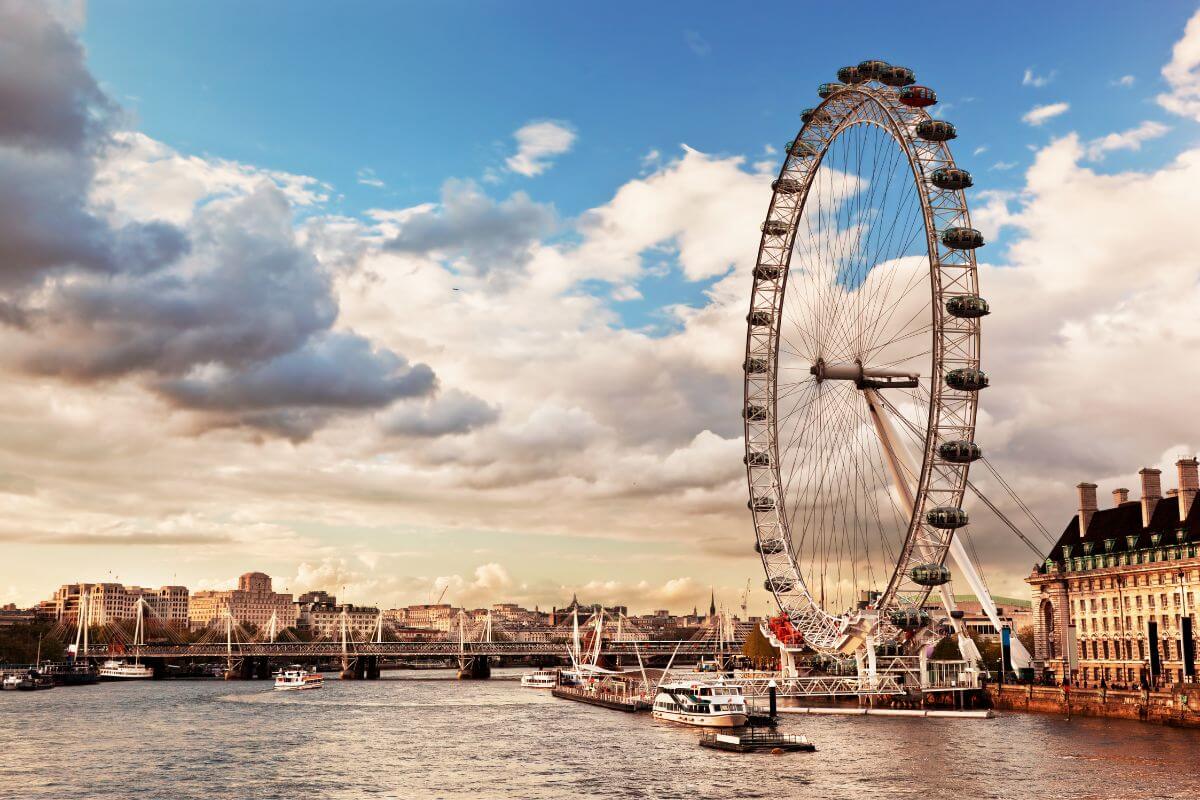 Have we missed any incredible events or days out in June that deserve a place on our list? Let us know by leaving a comment below.
Quick list of days out in June
Trooping the Colour, London
Taste of London Festival, London
Jane Austen Regency Week, Hampshire
The Nostalgia Show, Hampshire
Stonehenge Summer Solstice, Wiltshire
Royal Ascot, Berkshire
Bristol Pride, Bristol
Royal Cheshire County Show, Cheshire
Broadstairs Dickens Festival, Kent
Download Festival, Leicestershire
Father's Day
---