15 Unique Day Out Ideas for Stag Dos in England for 2023
If you've been tasked with organising your mate's stag party, fear not – these 15 ideas for stag dos in England have got you covered.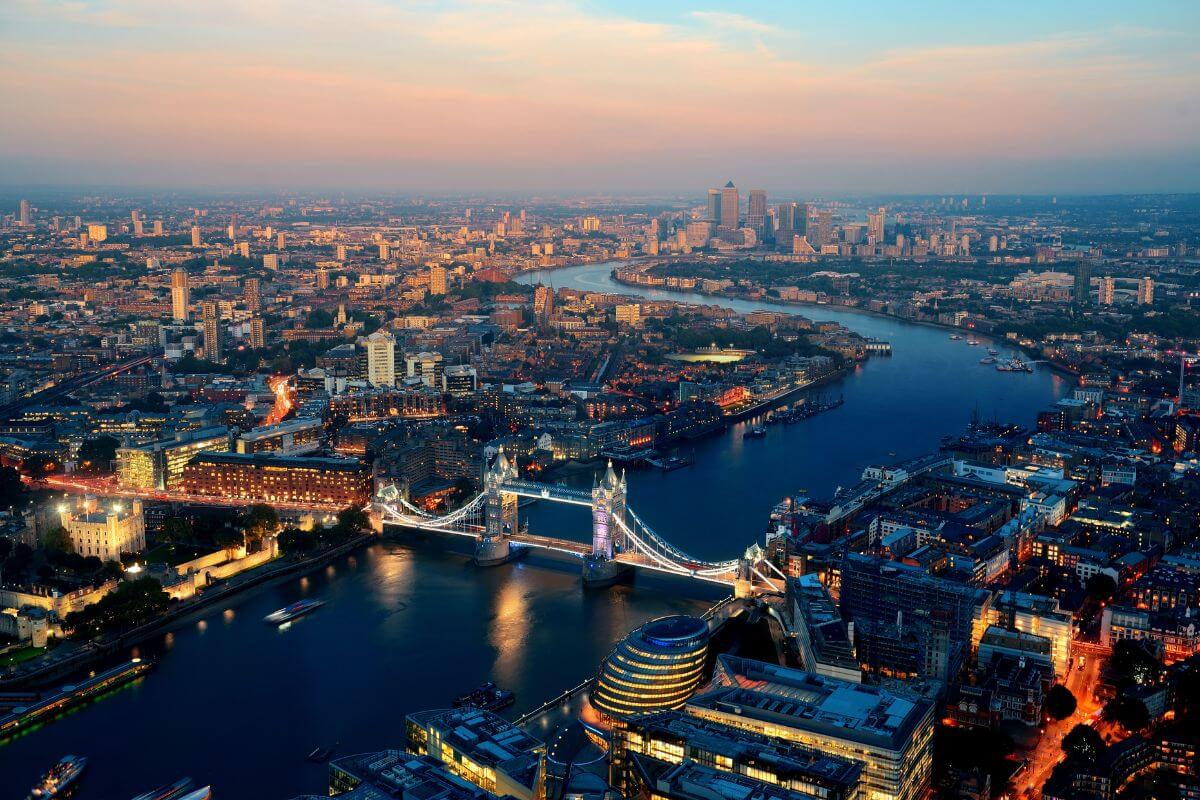 Being someone's best man is a high-pressure job. Obviously, there's the nerve-jangling speech to deliver; get it wrong and you'll go into the bride's bad books forever. But before navigating that particular minefield, there's the responsibility of organising the stag do, bringing together each of the groom's weird and wonderful friends for some good old-fashioned male bonding. And it's not an easy task.
First, there's the small matter of finding a date that works for everyone. Next, there's the debate about limiting the celebration to 24 hours or extending it over a whole weekend. Then, importantly, do you stage it at home, or travel abroad?
While we may be biased, we reckon England has everything you need for an epic UK stag do. And given the added cost and logistical complications of organising a group trip abroad, it's a darn site simpler (and kinder on everyones' wallets).
But where should you go, what should you do, and – if the stag do is destined to turn boozy – how do you stop things from getting too messy too early?
These ideas for stag dos in England will help you organise a day or weekend to remember (even if those memories turn out to be a little bit hazy). Build some of these stag-do activities into your plan and you'll have earned the title, 'Best Man'.
12 of the Best Stag Do Ideas in UK
Look no further for stag party ideas in England that guarantee to leave a lasting impression and be at least somewhat memorable.
1. Festival stag do
Booking a festival is one of the great stag do ideas because most of the hard work is done for you; once the tickets have been secured and everyone's arrived on site, all that needs to be organised is which bands to go and see.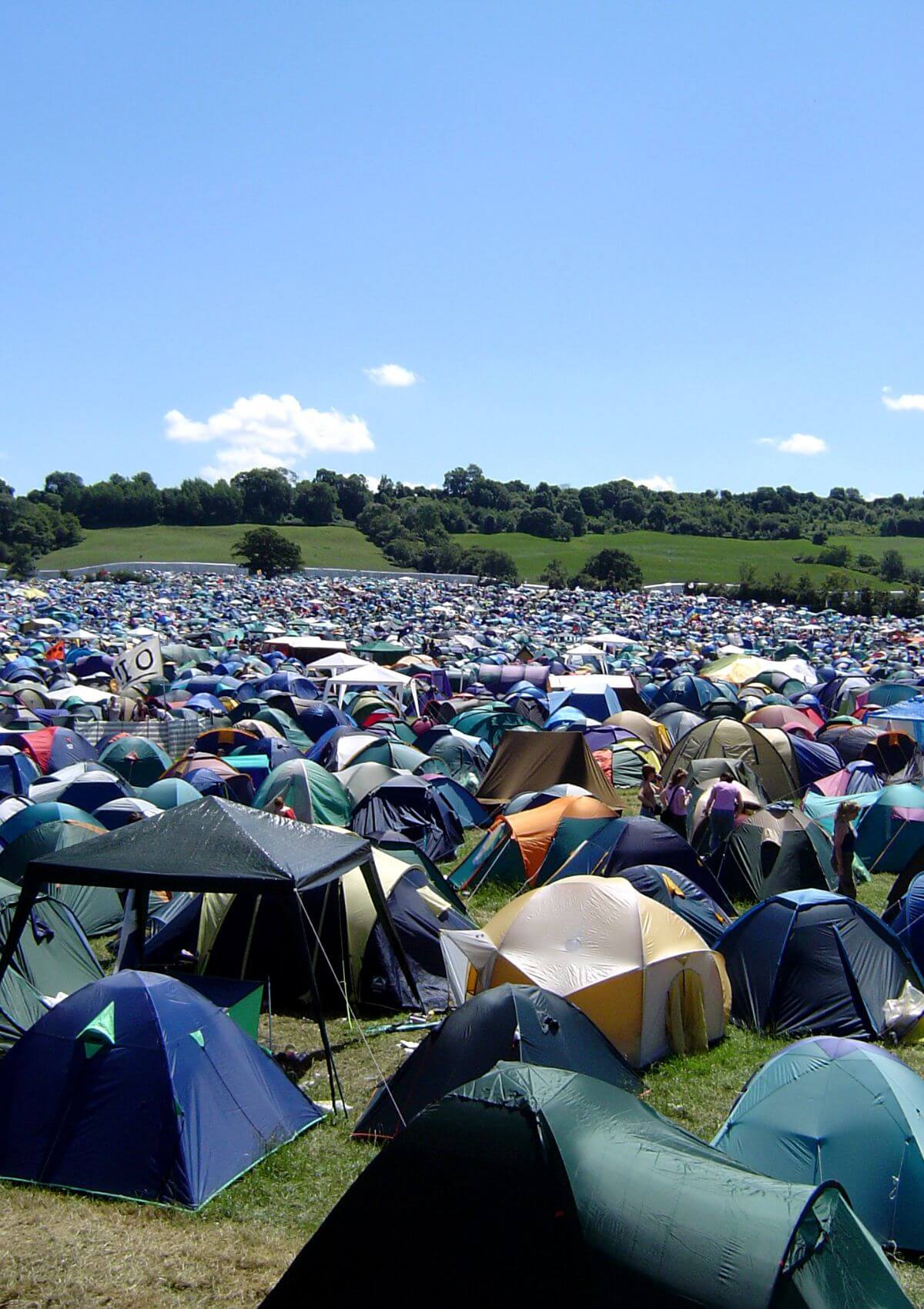 While Glastonbury is the UK's biggest festival, all attendees need to pre-register and tickets sell out in minutes, meaning you'd have to be incredibly well organised — and very lucky — to bag passes for the whole stag party. Boardmasters (Cornwall), Standon Calling (Hertfordshire), Houghton (Norfolk) and Lost Village (Lincolnshire) were among festivalgoers' top choices in 2022, and tickets are much easier to get your hands on.
If you fancy a festival stag do in the British Capital, Wide Awake Festival, Cross The Tracks and Mighty Hoopla are just some of the best day festivals in London.
2. Survival weekend stag do
Some might argue that getting through a stag weekend is an exercise in survival in itself, but what we're talking about here is getting back to basics using bushcraft. This is definitely one of the more unique ideas for stag parties.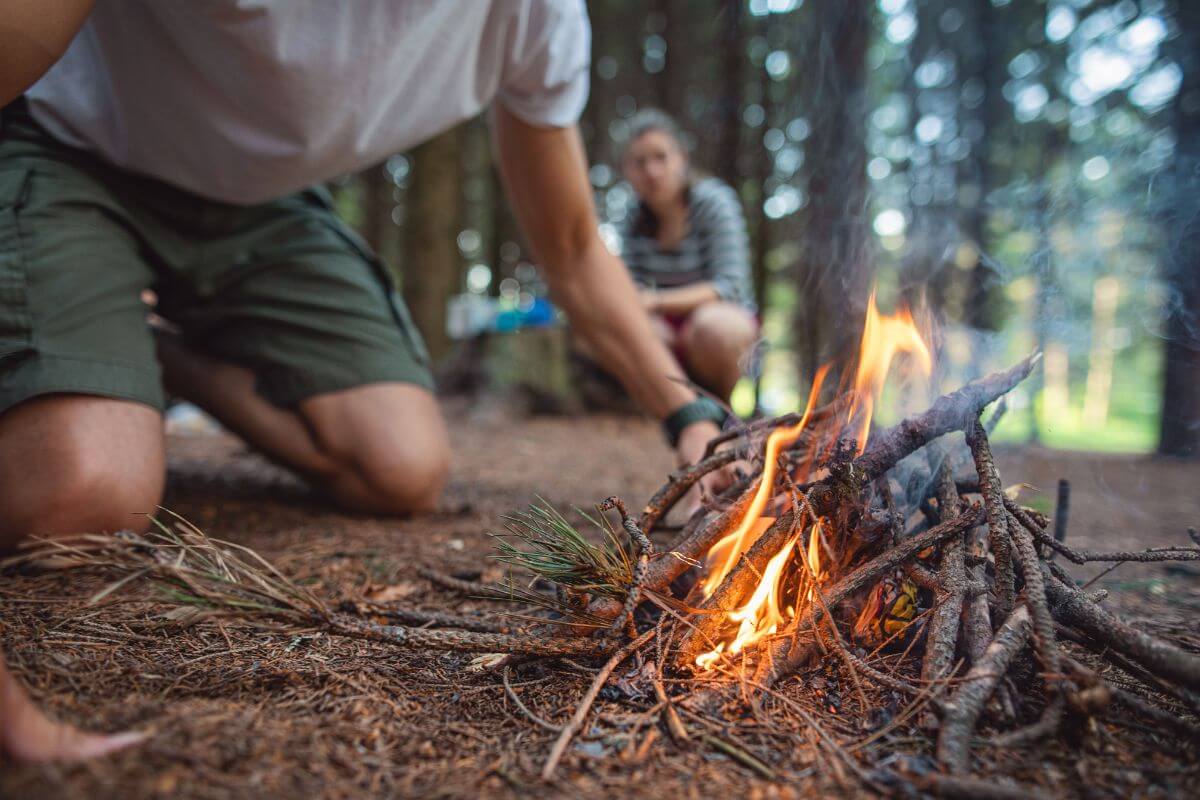 Coastal Survival in Dorset is one of a number of schools around the country that run camps teaching foraging, fire lighting and shelter building — the perfect choice if the stag sees himself as a Bear Grylls type.
Not only does a survival weekend promise to be an epic adventure, but it'll also arm the future groom with the necessary skills to make the most of England's national parks.
3. City break stag party
Our cities are among the most popular stag party destinations, with Bristol, Bournemouth, Newcastle and Liverpool near the top of the list.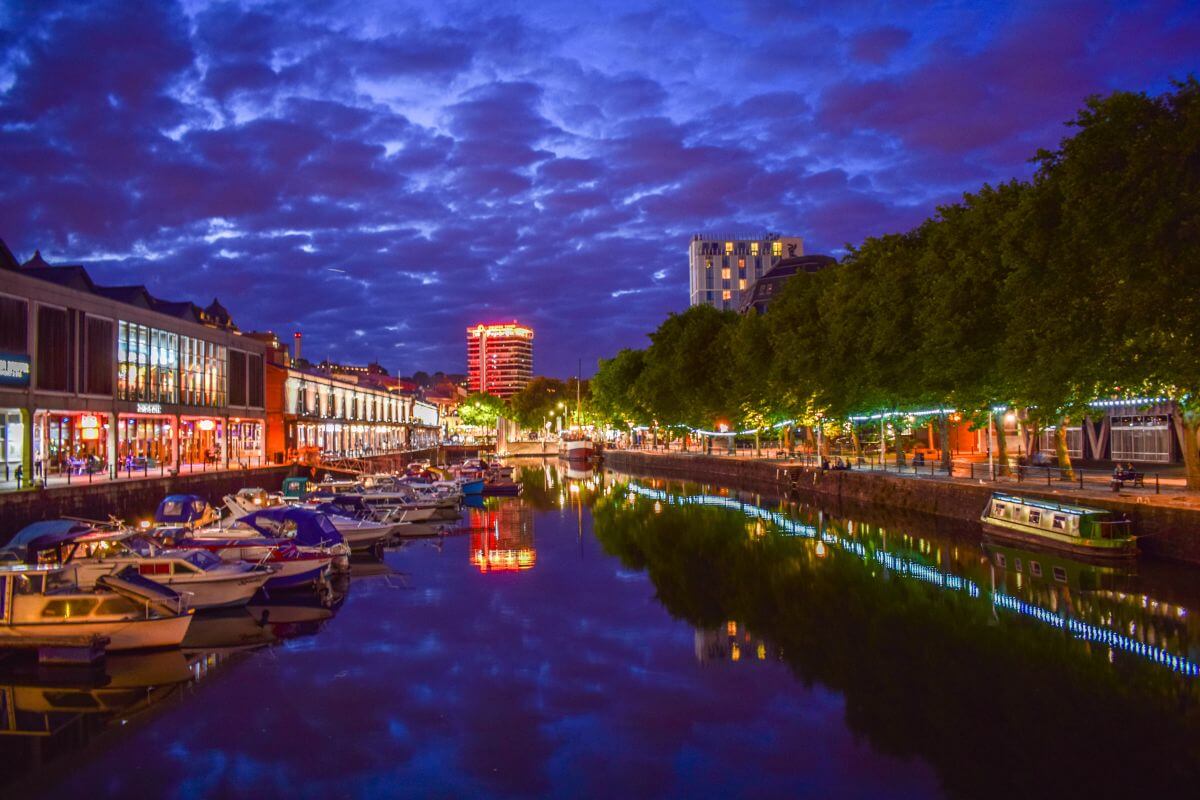 Major cities like Liverpool and Newcastle have plenty to keep you occupied during the day, and the nightlife options tick all the boxes too.
4. Countryside escape stag idea
Camping in the wilderness is all good and well (particularly if it's during a survival weekend), but a few home comforts don't go a miss on a stag weekend in England. If you don't fancy the frantic nightlife of the city, book a stay in a small village or one of England's most interesting towns, so many of which are filled with charming pubs that date back decades, or even centuries.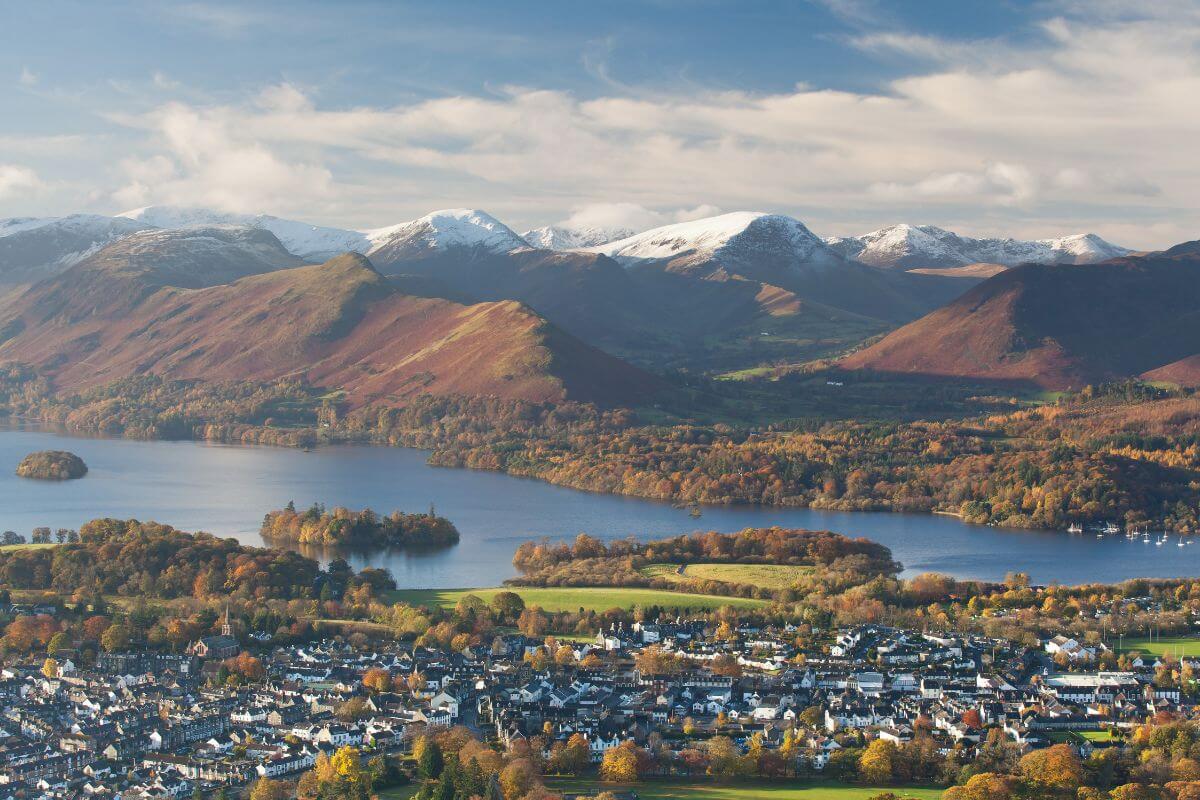 Cumbria is filled with stunning little chocolate-box villages and towns, and there's loads to do on a day out in the Lake District. Alternatively, reserve a cabin somewhere in North Yorkshire and make the most of the daylight hours by taking a stroll across the Yorkshire Dales.
Best stag do activities for sports fans
For a quintessentially British stag party in England, why not treat your mate to a day of live sports?
5. Stadium tour stag idea
If your soon-to-be-wedded friend has a favourite sports team, why not book a group tour of their stadium? It has to come near the top of the list of best stag do ideas uk activities for sports fans.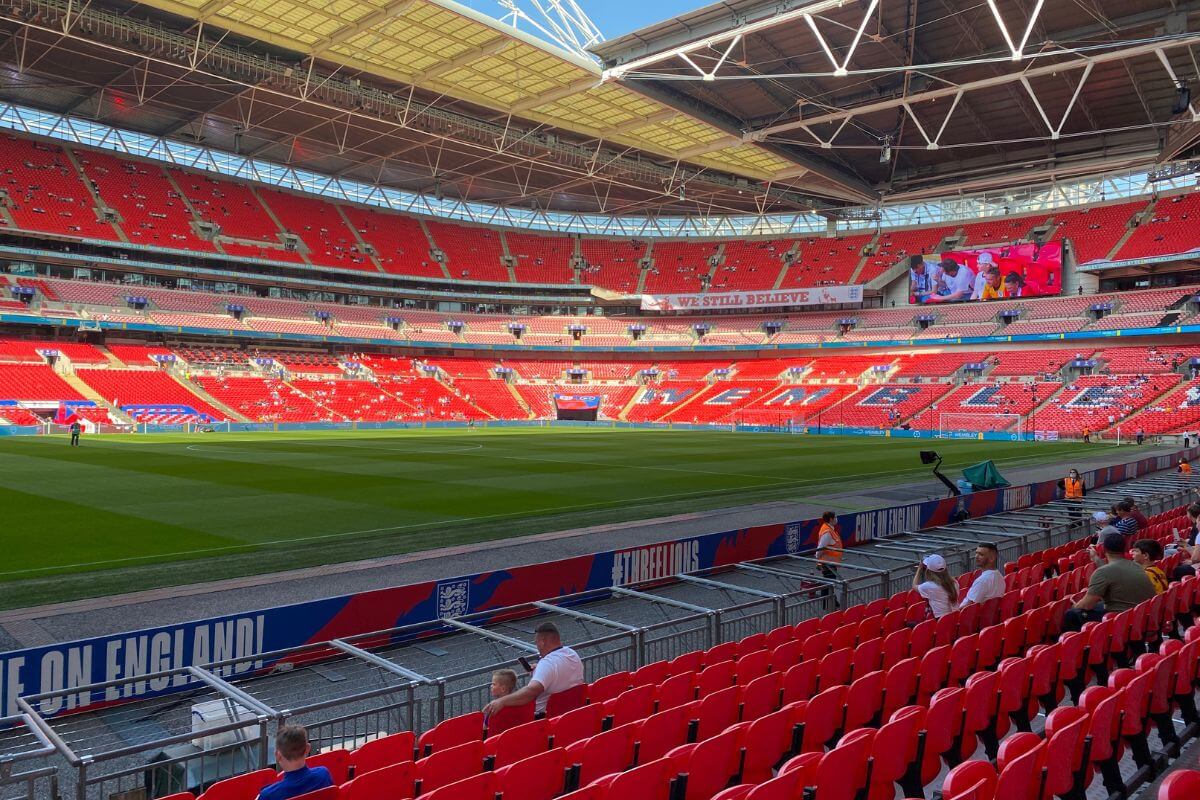 Think how happy he'll be when he gets to sit in the manager's dugout, or pose for a photo next to prized silverware (or, depending on the club, piles of dust) in the trophy room. Alternatively, book a tour around the home of his team's bitter rivals, force him to wear their shirt and plaster pictures of his unpleasant experience all over social media. It's a stag do in England, after all.
6. World Darts Championship for a stag do
The World Darts Championship combines sport with the age-old stag party tradition of fancy dress.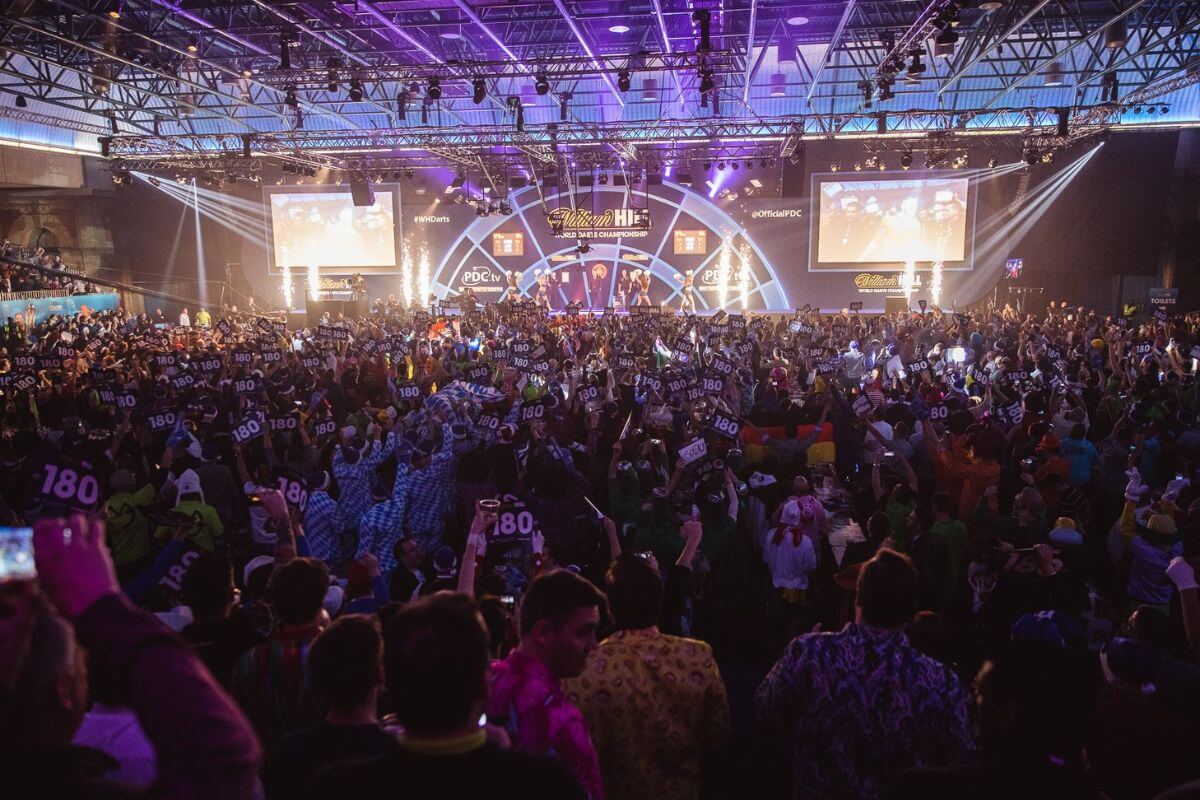 The annual tournament, held at Alexandra Palace in London (which also happens to be one of England's best places for bonfire night), has become a December institution, with bleary-eyed fans cheering every double top while dressed as Chewbacca, Fred Flintstone, or a rowdy group of Minions. As London stag-do ideas go, it's right up there. Book ahead and choose your outfit wisely.
7. Best stag: a day at the races
It's a stag party classic for good reason — meetings run throughout the year at courses all over the country.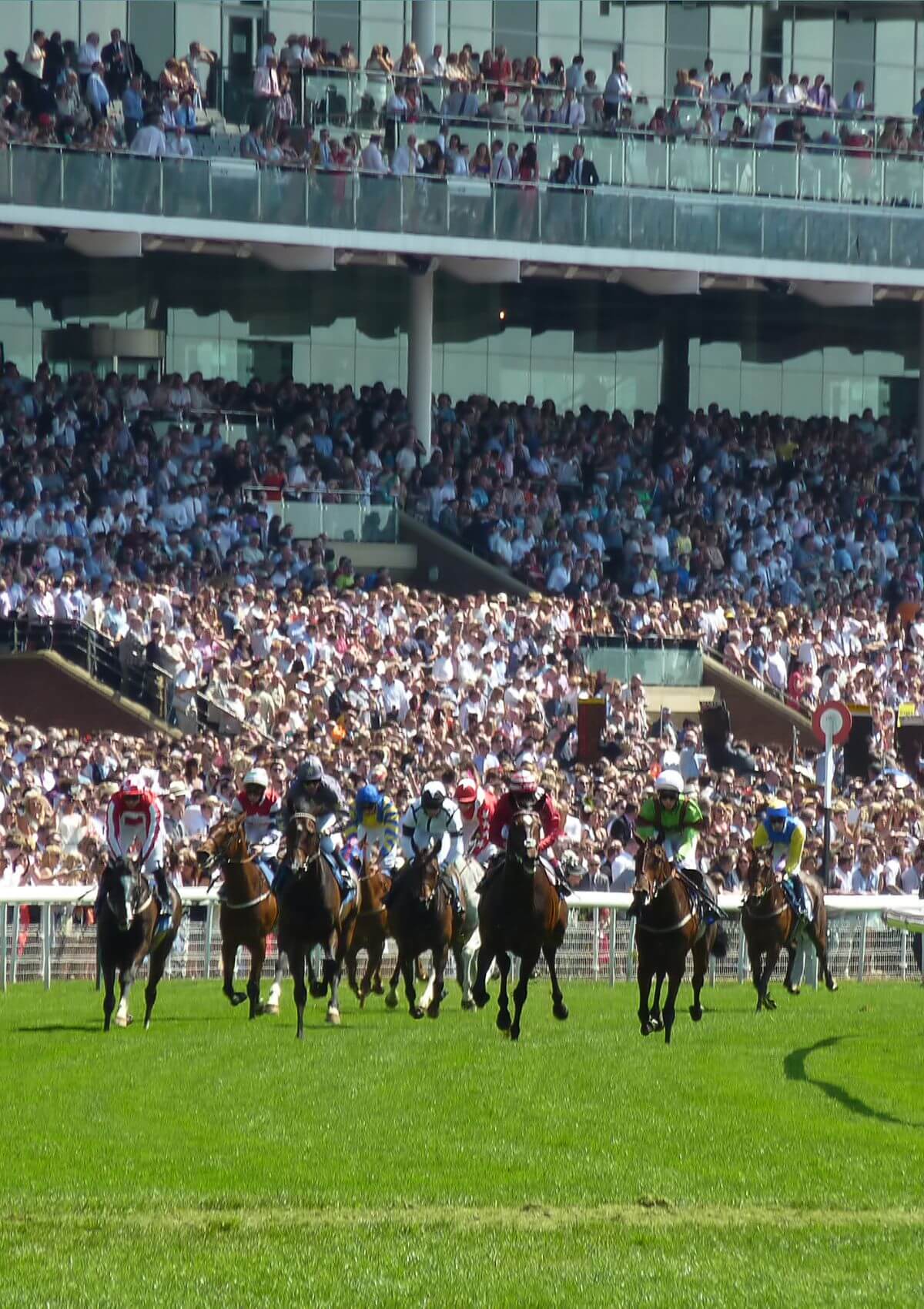 York is a good bet if there's appetite for a night out afterwards; while rumours that it has a pub for every day of the year are false, the city is still crammed with boozers – certainly more than it's possible to visit in one weekend.
8. Cricket stag do
Cricket may not have quite the same following as football, but it's still one of the best-known and traditional sports in the UK.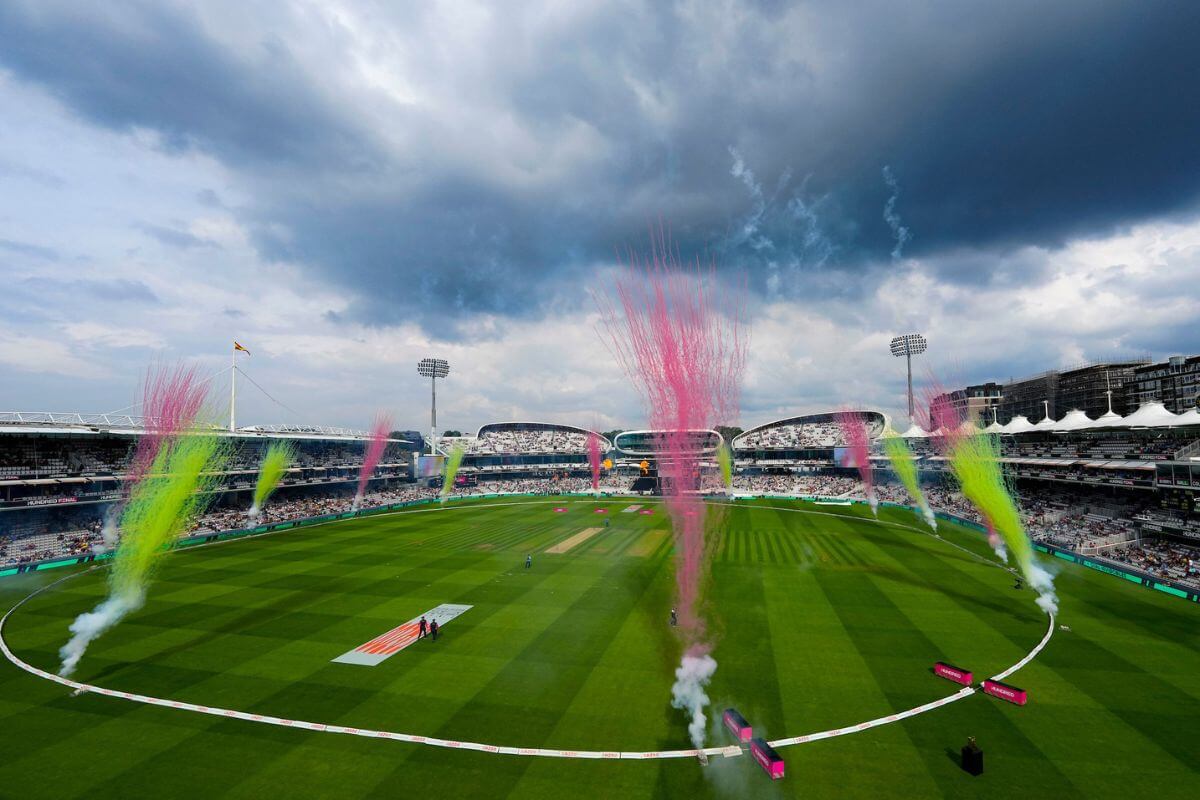 While there are many brilliant cricket grounds throughout England, one of the best places for sports fans in London has to be the Lord's Cricket Ground.
Remember, cricket matches last a long time – more than enough to get your fill of sport and booze on your stag do in England.
Best England stag do activities with alcohol
Of course, it's wise to know your limits and maintain at least some decorum, but a stag do in England is definitely the time and place to let loose with some booze!
9. BBQ boat stag party
If you're stumped for stag do ideas for a day out in London, grab your tongs and hire a BBQ boat.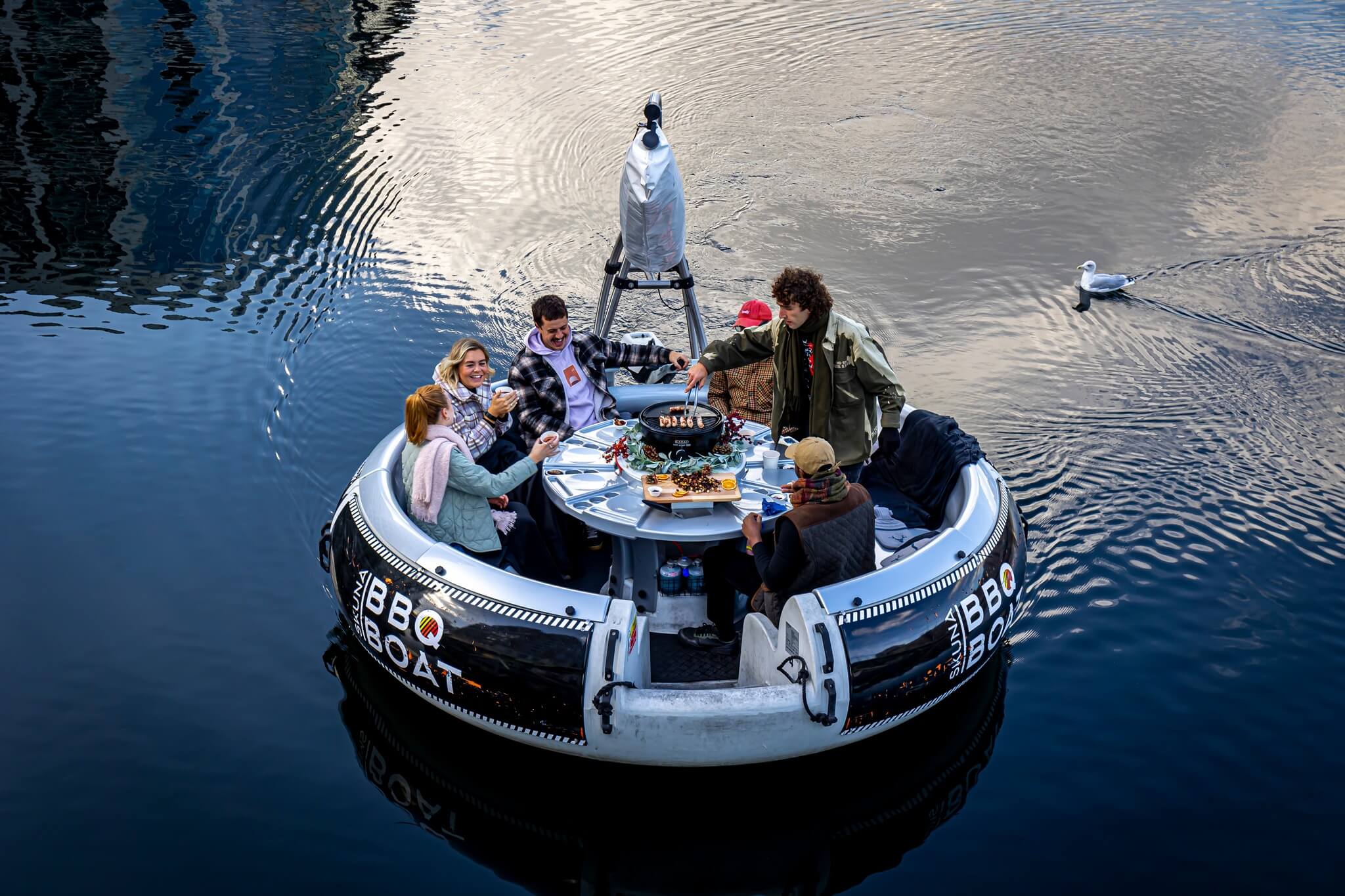 You can indulge in the great manly tradition of muscling your way behind the grill and charring some poor animal's carcass beyond recognition, as the other lads sit, beer in hand, commenting every time you turn the meat. All the while bobbing around in a London dock.
10. Stag do pub crawl
Like all stag party ideas, this one requires a little research. But it's fairly straightforward: pick your pubs, plot a route and then use your motivational skills to keep the party moving for as long as possible before the inevitable descent into drunken chaos.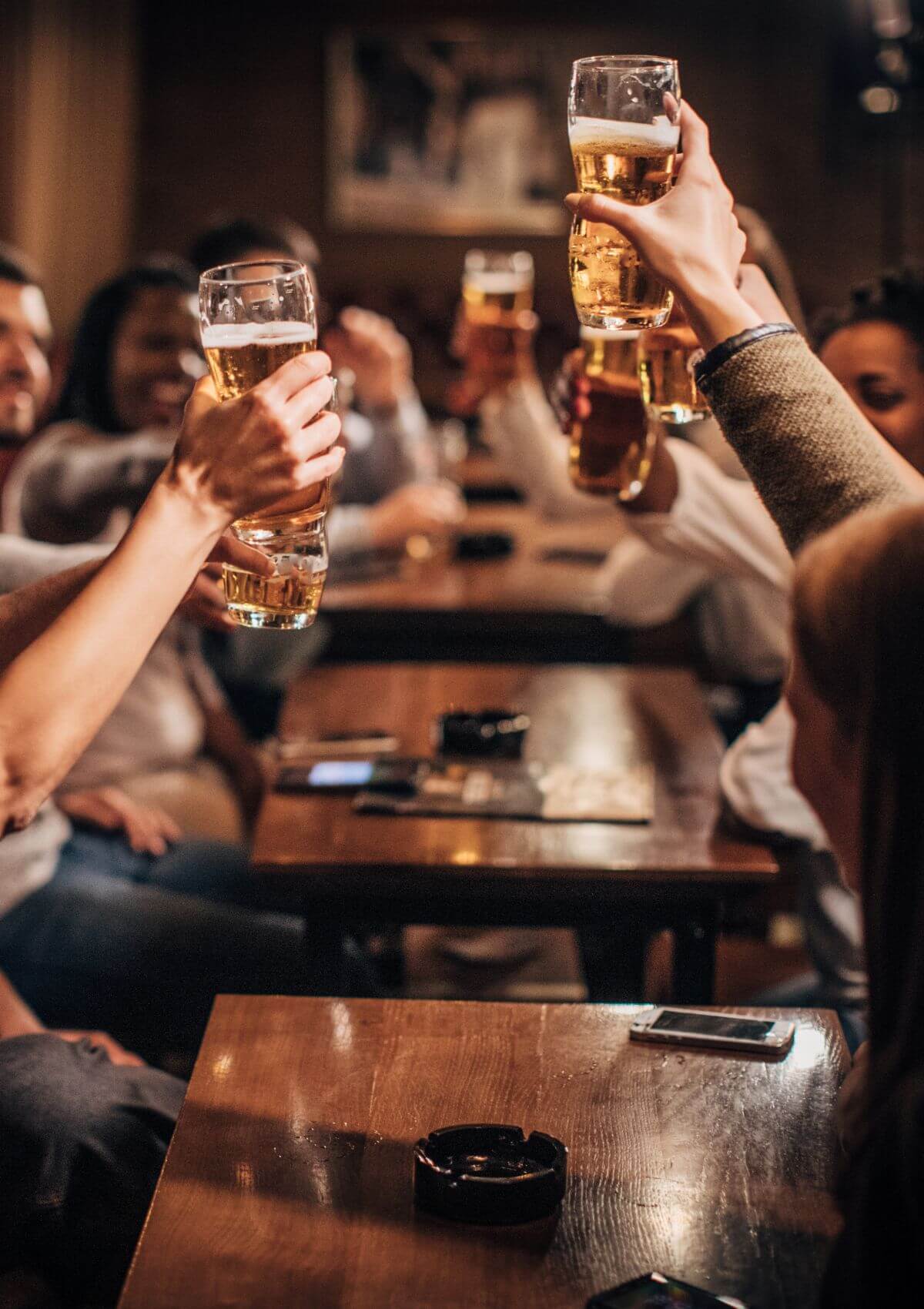 Best of all, you can embark on a pub crawl in virtually any English town or city.
11. Whiskey tasting stag idea
If you prefer your booze with an educational chaser, why not book an expert-led whiskey tasting?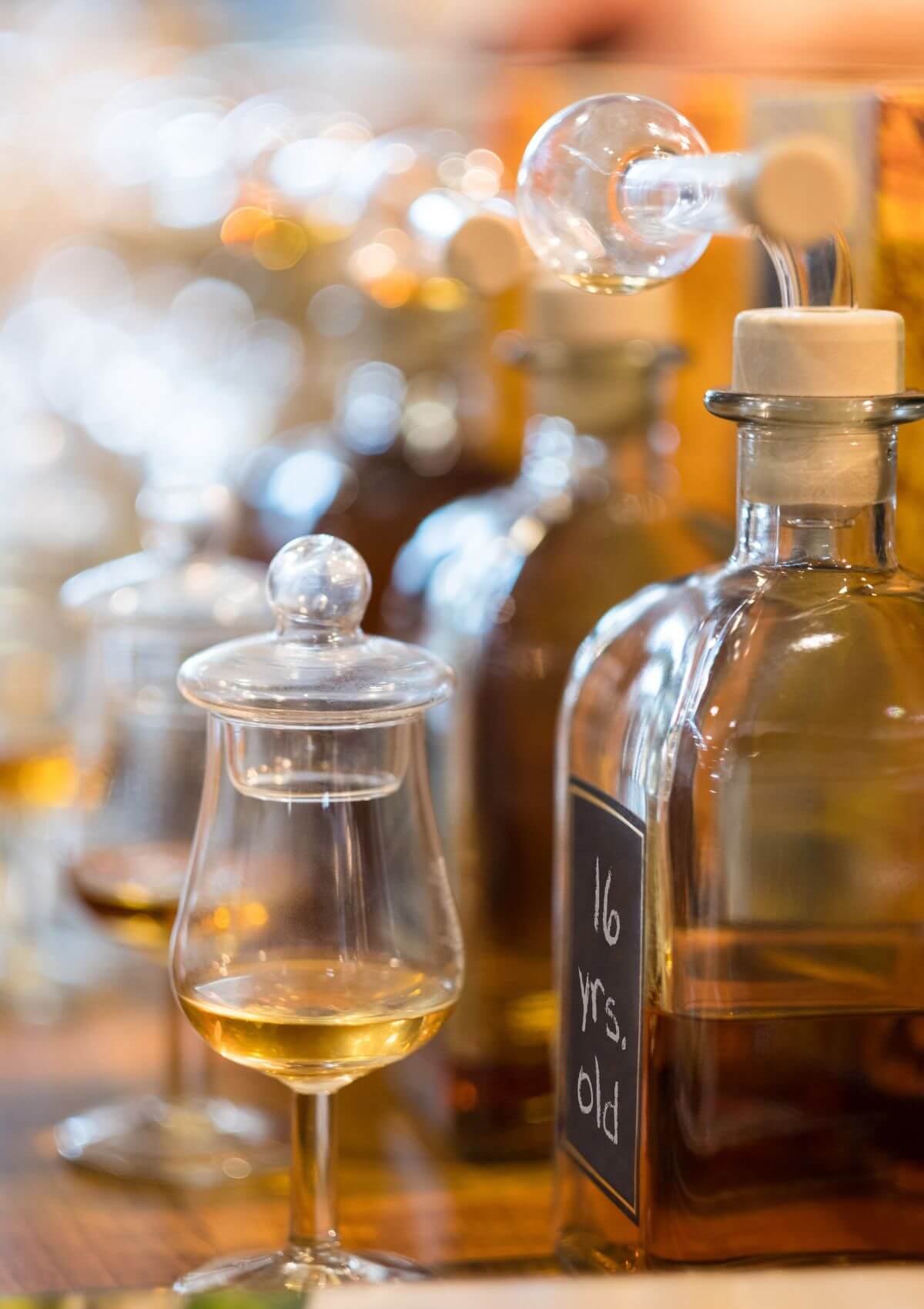 You'll get to brush up on your bourbon, yammer on about Yamazaki, and almost certainly sip on a single malt or two. You'll find whiskey-tasting experiences all over the country, but Soho Whiskey Club (another one for the London stag-do ideas list), Leeds Liquor Studio and the Cotswolds Distillery are just three highly-rated venues. If you choose the latter, you'll have plenty more activities to do on your day out in the Cotswolds.
Best alcohol-free stag dos in England
Don't fancy dealing with a hangover with your wedding day fast approaching? Alcohol-free stag dos in England can be just as exciting – and much more memorable – than the more traditional booze-fueled days out.
12. Track day stag do
Go-karting has been a stag-do staple for about as long as engines have been attached to wheels. And while real-life Mario Kart certainly has its moments, a track day at a circuit such as Brands Hatch, Thruxton or Silverstone is a high-octane upgrade, giving you and the lads a chance to test your skills behind the wheel of a supercar and unleash your inner Max Verstappen.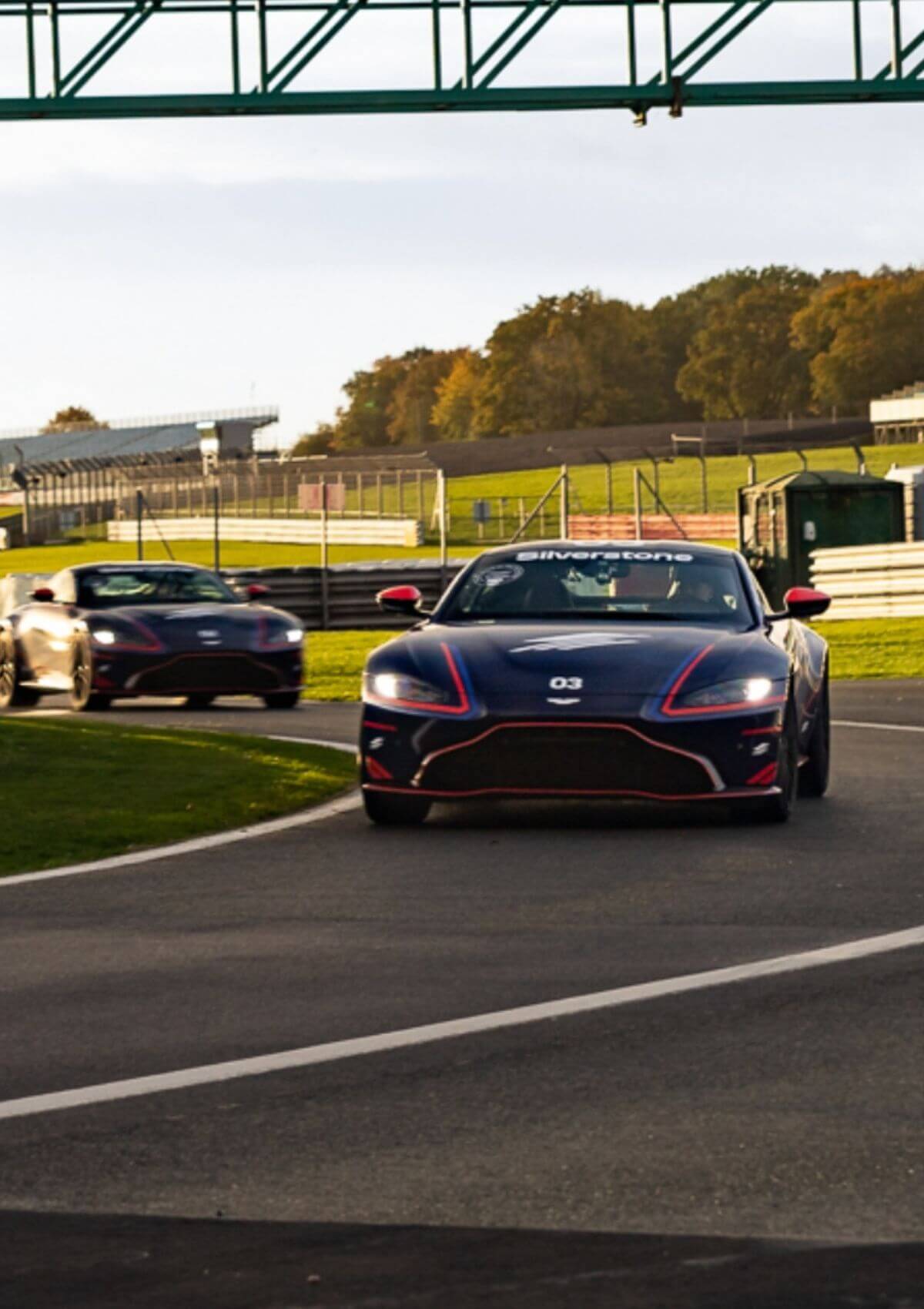 Silverstone is arguably the most iconic race track in the UK and just one of many amazing things to do on a day out in Northamptonshire. This is one of those stag party ideas everyone will remember forever.
13. Theme park stag dos
Can you ever be too old to enjoy the thrill of a rollercoaster?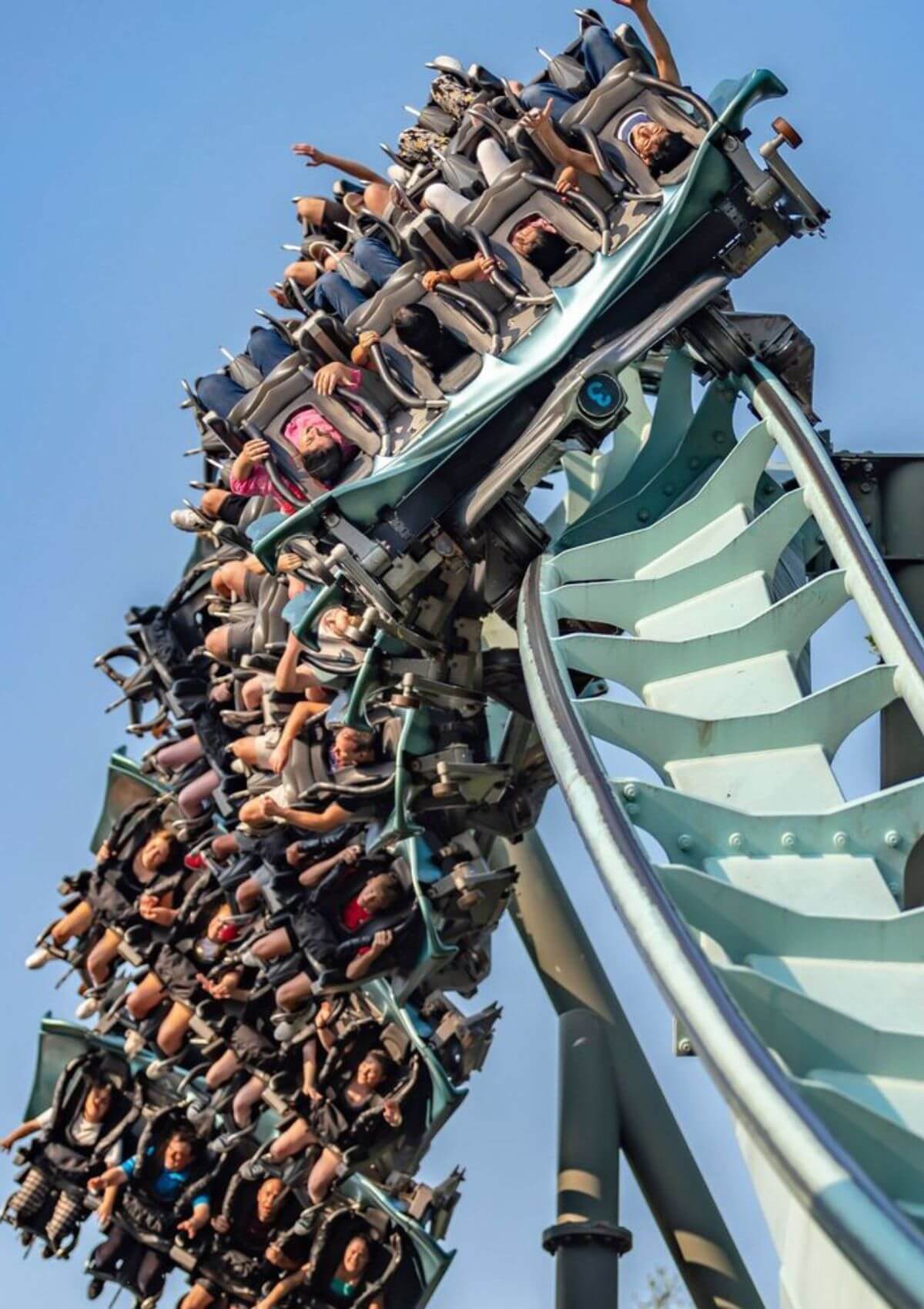 Theme parks in England, believe it or not, make fantastic stag days out. The Stag Company specialises in organising stag dos at the UK's amusement parks, and there are plenty of parks that promise an unforgettable day.
Alton Towers was just voted the most popular attraction in England by nearly 1,000 of our readers. It's the UK's largest theme park, home to iconic rides such as Oblivion and Nemesis. Buy Alton Towers tickets online to get a discount for you and the lads.
14. Zorbing stags party
What part of rolling down a hill in a giant inflatable hamster ball doesn't sound like fun? This is one of those stag party ideas where you wonder what on earth you're doing.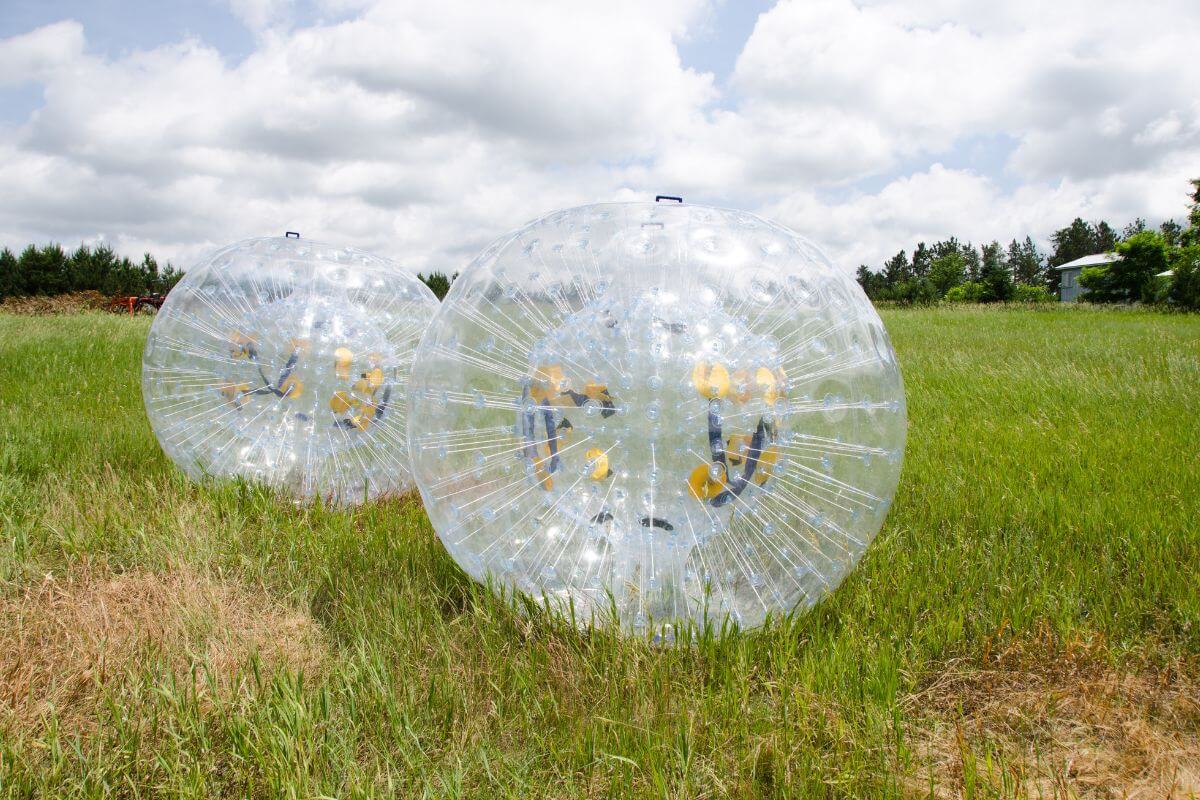 Zorbing is an adrenaline-filled way to spend a couple of hours, and there are centres near most English cities. Spheremania in Nottingham offers zorbing for up to three people, and it's just one of the most exciting things to do in Nottinghamshire.
Zorbing is one of those stag do ideas to get out of the way before the boozing starts (for obvious reasons, really).
And remember, you aren't actually a pet rodent, so no filling your cheeks with food before beginning your descent.
15. Surf camp lads weekend
For one of the more gnarly stag dos in England, head to the coastline for an invigorating surf camp.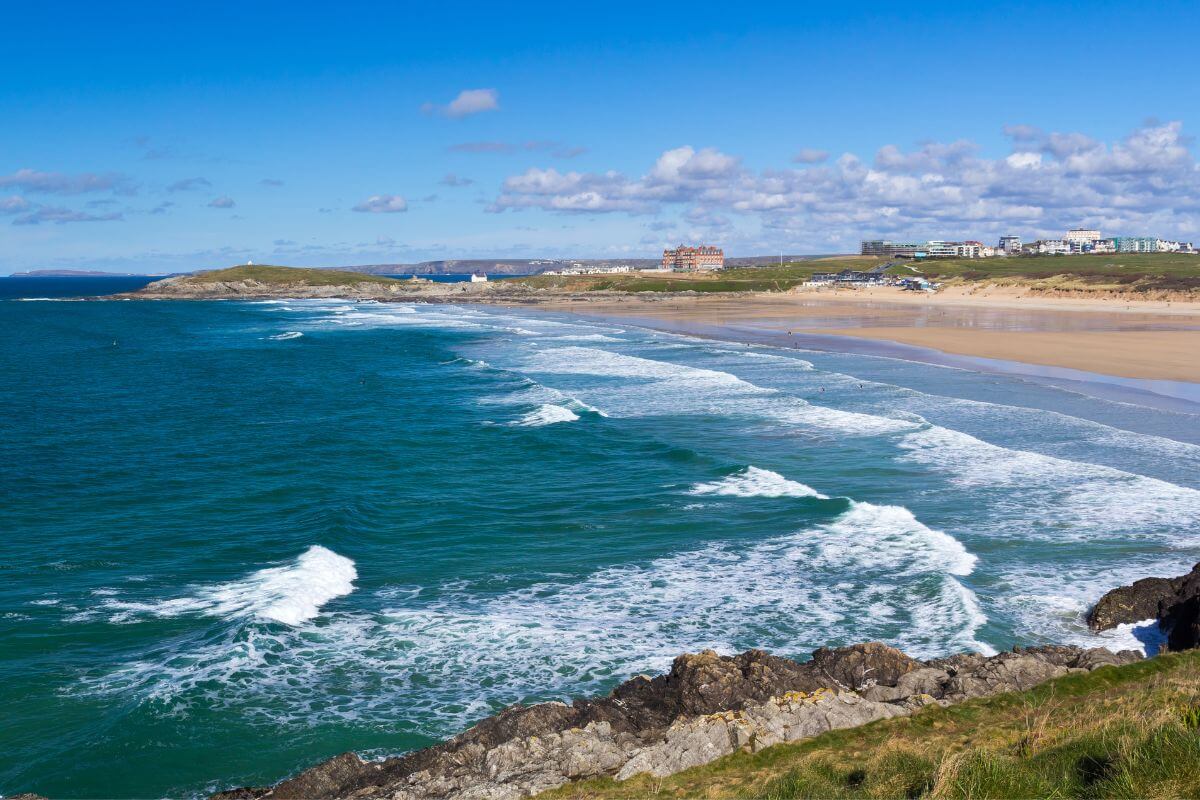 Newquay in Cornwall is probably the country's most famous surf destination, but Devon, North Yorkshire, and the Pembrokeshire Coast in Wales, have great places to ride waves too.
And if you don't fancy surfing, you can always simply sit back and relax on one of England's best beaches.
More ideas for stag dos in England?
Hopefully that's provided some inspiration for stag do activities in England. Whether you're looking for an adventure-filled weekend away with the boys, or a fun-filled night of revelry, you don't have to head overseas to celebrate your mate tying the knot. And alcohol isn't a prerequisite – in fact, the groom-to-be is more likely to remember your organisational efforts if it's a dry event.
But if things do take a boozy turn, England is hard to beat — our pubs and bars are world-renown for a reason. Just make sure everyone lines their stomachs first!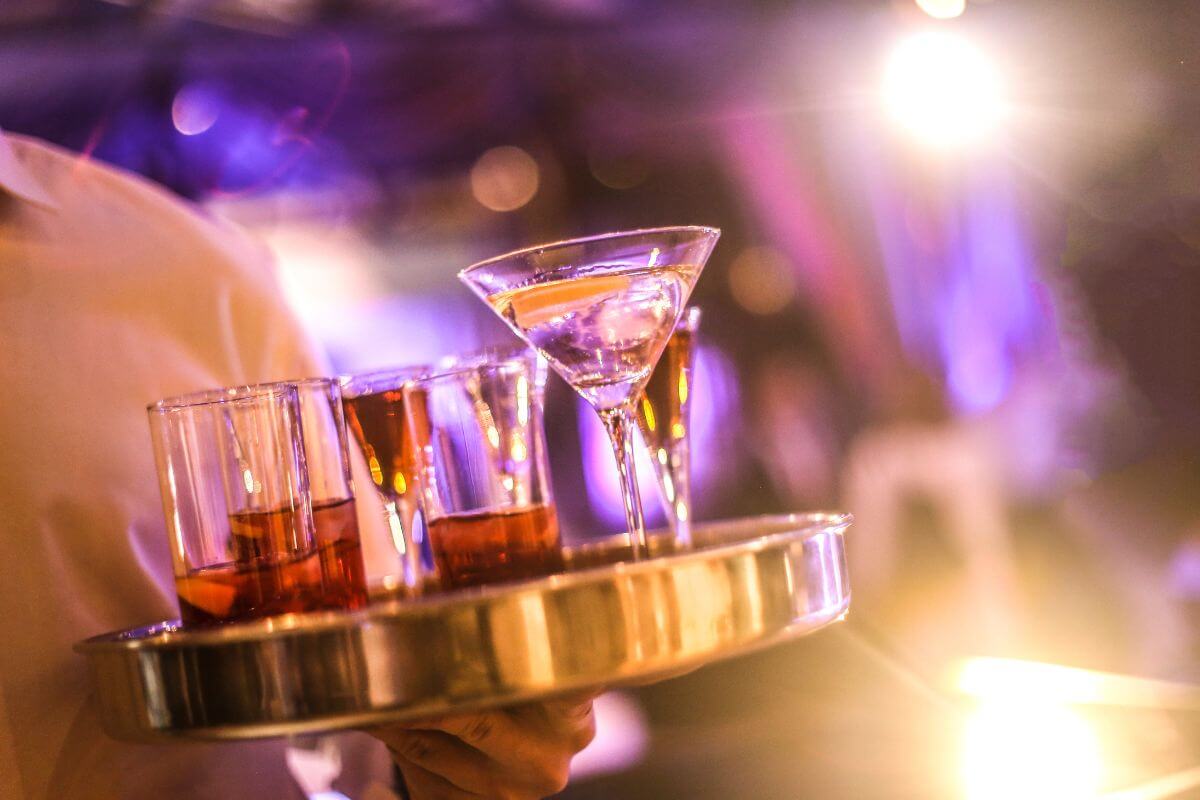 Have we missed any stag do party ideas in England you think deserve a mention? Let us know in the comments below.
Quick list of amazing stag dos in England
These are the best ideas for stag parties in the whole country.
Festival
Survival weekend
City break
Countryside escape
Stadium tour
World Darts Championship
Day at the races
Cricket
BBQ boat
Pub crawl
Whiskey tasting
Track day
Theme park
Zorbing
Surf camp
---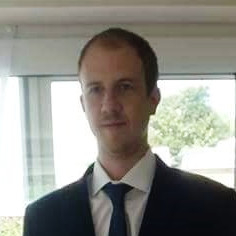 Latest posts by Josh Saunders
(see all)