Are you ready to explore some of the best breweries in England? From Tottenham in London to the picturesque Peak District, we'll guide you on a tour of four world-renowned ale houses.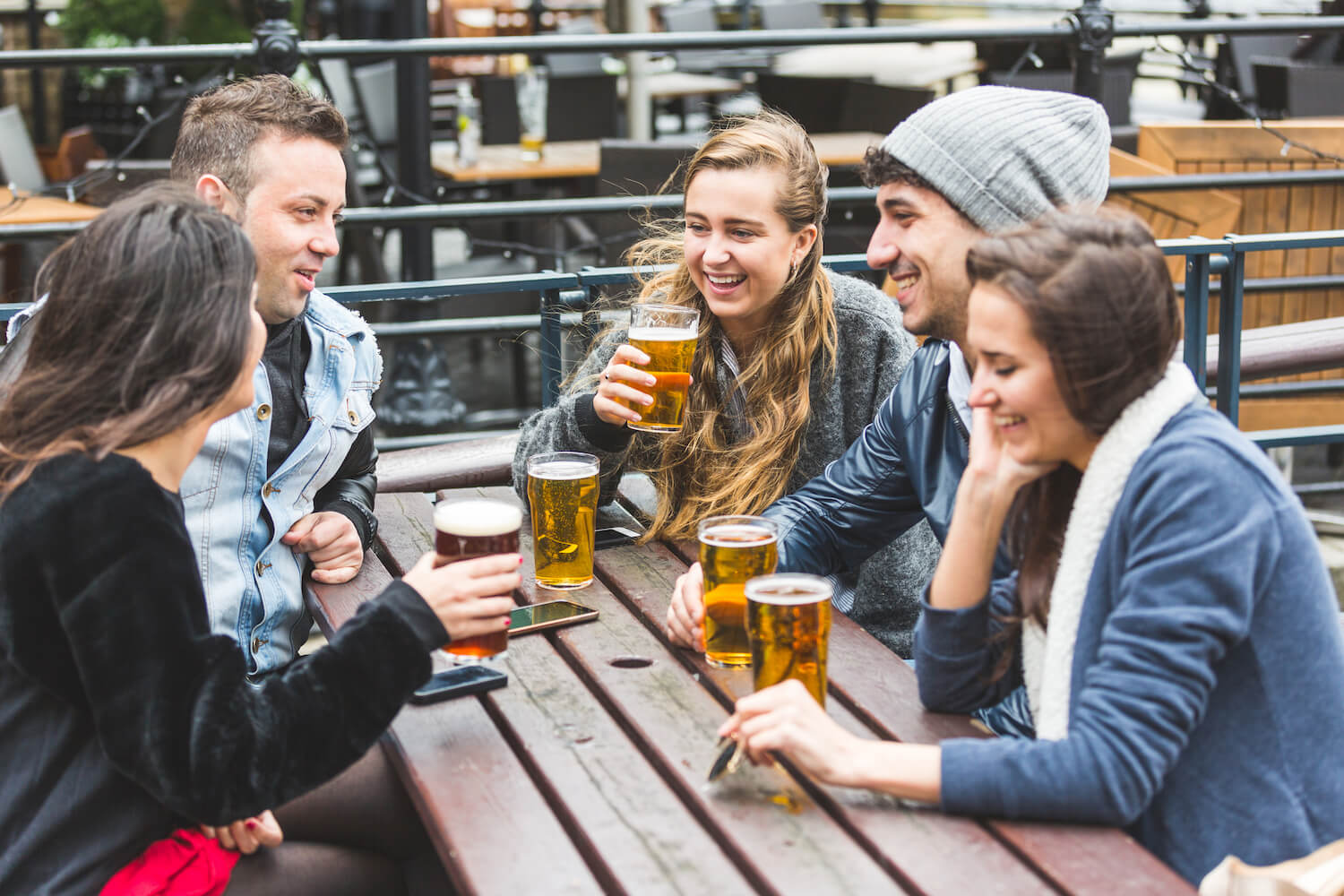 Join us as we spin our way through Beavertown Brewery, The Kernel Brewery, Rooster's Brewing Co., and Thornbridge Brewery for an unforgettable journey that is sure to delight any beer lover!
1. Beavertown Brewery: Tottenham, London
Located in North London's borough of Haringey, Tottenham, Beavertown Brewery is a must-see for those looking to experience some of the best craft beer England has to offer. The brewery sports an impressive array of beers, from smooth pale ales to hoppy IPAs, lagers, and alcohol-free offerings.
Not only does the taproom feature these stellar brews, but visitors can also get their hands on some limited-edition cans or return home with some merchandise, from caps to hats, and even glasses.
One striking feature of Beavertown Brewery is their guest brewer series, where famed breweries from around the world come for crafting collaboration beers that tantalise the taste buds of beer enthusiasts. So grab a pint and let your senses be taken away!
2. The Kernel Brewery: South Bermondsey, London 
Bermondsey in southeast London is home to one of the city's most renowned beer-making facilities: The Kernel Brewery. Established in 2009 by Evin O'Riordain and based at a railway arch near Tower Bridge, this former microbrewery now operates as an independent full-scale commercial brewery.
It's home to some of the world's top craft beers on tap for tasting delights, including IPAs that boast a range of hoppy flavors, classic pale ales, and traditional stouts. Taproom is open from Thursday through to Sunday, accessible upon booking.
3. Rooster's Brewing Co.: Harrogate, North Yorkshire 
If you happen to be somewhere near the beautiful Harrogate, North Yorkshire on your day out in England, the popular microbrewery of Rooster's Brewing Co. can be worth paying a visit to. Sitting at Fifth Avenue Hornbeam Park, this establishment produces a wide selection of ales, lagers, and IPAs using only natural ingredients.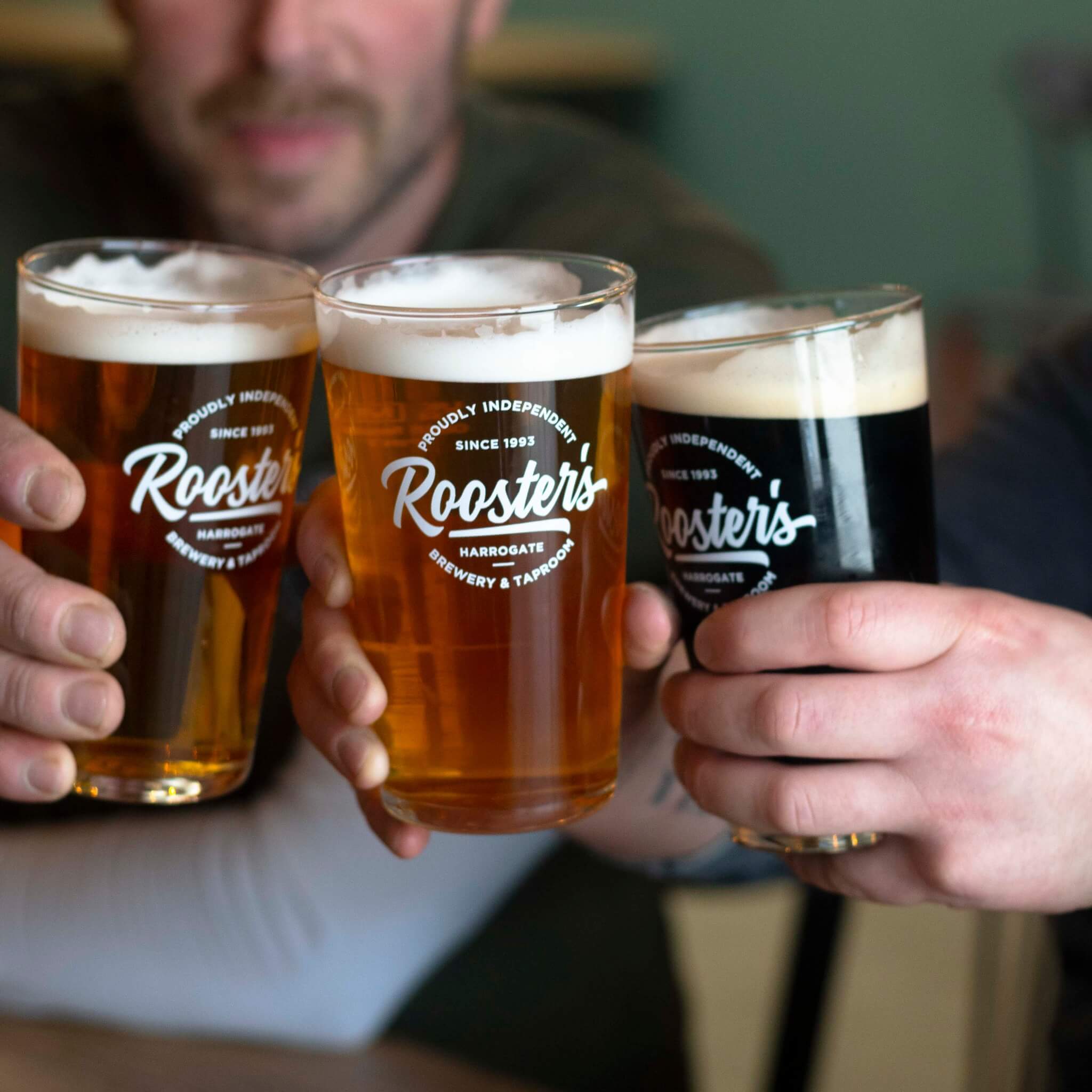 If you're lucky, you might even get a chance to sample their limited-edition beers depending on the time of the year you visit. Tastings and tours are on offer on specific days of the week for those keen to explore their offerings.
The taproom also showcases guest brewers from around the country, so you can get your hands on some unique beers that you won't find anywhere else. With delicious food options and a range of board games, this brewery offers the perfect afternoon or evening for beer lovers in search of a unique experience.
4. Thornbridge Brewery: Bakewell, Derbyshire 
On your next trip, head to the town of Bakewell in Derbyshire's Peak District to discover one of England's most iconic craft breweries: Thornbridge Brewery. Established by two local brewers in 2005, Thornbridge Brewery crafts a variety of beers including golden ales, IPAs, and lagers. They are particularly esteemed for their stouts and other dark-style beer.
Their taproom is open five days a week offering specialty brews as well as food. Tours of the brewery are available by appointment where you can experience firsthand how these remarkable craft beers come to life. Taste some unique creations while enjoying the entire brewing process!
How to Start and Run Your Own Brewery 
A tour of breweries in one of the world's most famous countries could undoubtedly inspire you to start making your own beers. Brewing craft beer can be a rewarding experience, and it doesn't have to break the bank!
To get started, you'll need to decide on your budget and look into local resources for permits and financing options before acquiring all of the necessary brewing equipment. After that, familiarise yourself with techniques such as fermentation and boiling to produce great-tasting beers. Also, it pays to check out brewery-dedicated platforms like getollie.com for inspiration on how to streamline your brewery operations using automation software.
Once you've created some recipes of your own, start selling them through distributors or opening your own taproom. It helps to also look into other sources of income, such as food truck services or hosting events at the brewery. With dedication and creativity, you can realise your dreams of owning a successful craft beer business!
---