A day out in Harrogate is always a great idea. So good in fact, for three consecutive years from 2014, Harrogate was voted as the happiest place to live in the UK.
Cliché's about chatting to strangers at bus stops and saying 'good morning' to whistling dog walkers included, there's plenty to be happy about around here.
Like the amount of protected greenery and public gardens, the Royal buildings (Hall and Baths), the pedestrianised and vibrant town centre, the crisp Yorkshire air and the choice of restaurants.
You can't mention Harrogate without talking about Betty's Tea Rooms either, but more on that later.
Day Out in Harrogate
Harrogate is located on the cusp of the Yorkshire Dales, and is. a bustling little town – far from any village vista you might've imagined.
You can easily entertain yourself for a day here. Harrogate has over 70,000 residents and bears a closer resemblance to nearby York than a village from Postman Pat.
The Valley Gardens in Harrogate are one of those place that every online guide and every person you speak to will say 'should not be missed', and for good reason.
The gardens span more than 17 stunning acres and while kids will enjoy it, you certainly don't need any little people with you to have a good time. The same goes for playing crazy golf and having an ice cream! No kids? No dramas… do it anyway.
The Royal Pump Room Museums are interesting if you want to learn a bit more about the spa history and Betty's Tea rooms are famous across the land.
If you're looking for the quintessential English experience, head to Betty's for afternoon tea but be prepared to queue out the door. Rumour has it, the queue has never not been out the door. But once you've bitten into that first scone, you'll know it's all been worth it.
What's on in Harrogate?
Harrogate has its own Everyman cinema which means if you like watching movies in style, you'll be in for a treat. You can eat good food and drink (alcoholic if you wish) and all from the comfort of a sofa or big comfy chairs!
For those less interested in frills and trimmings, there is an Odeon cinema around the corner too but it's not cheap either. I'd rather pay a little bit more for a considerably more worthwhile experience (Everyman) than get over-charged off for a bag of pick 'n mix at the Odeon.
Buy hey, each to their own.
Harrogate's beautiful Victorian Theatre is well worth a visit and I was pleasantly surprised by the calibre of acts on. There are also local theatre companies, touring theatre groups and larger productions on here too.
Harrogate shopping
You've got the usual Primark, Topshop, H&M and River Island on the High Street in Harrogate. But, more excitingly, you'll find an excellent selection of boutique independents too.
The pick of the independent shops in Harrogate includes, Sophie Likes and Imagined Things. I love it when you walk into shops and they still surprise you. Tough nowadays when you think we've seen it all.
Day Out in Harrogate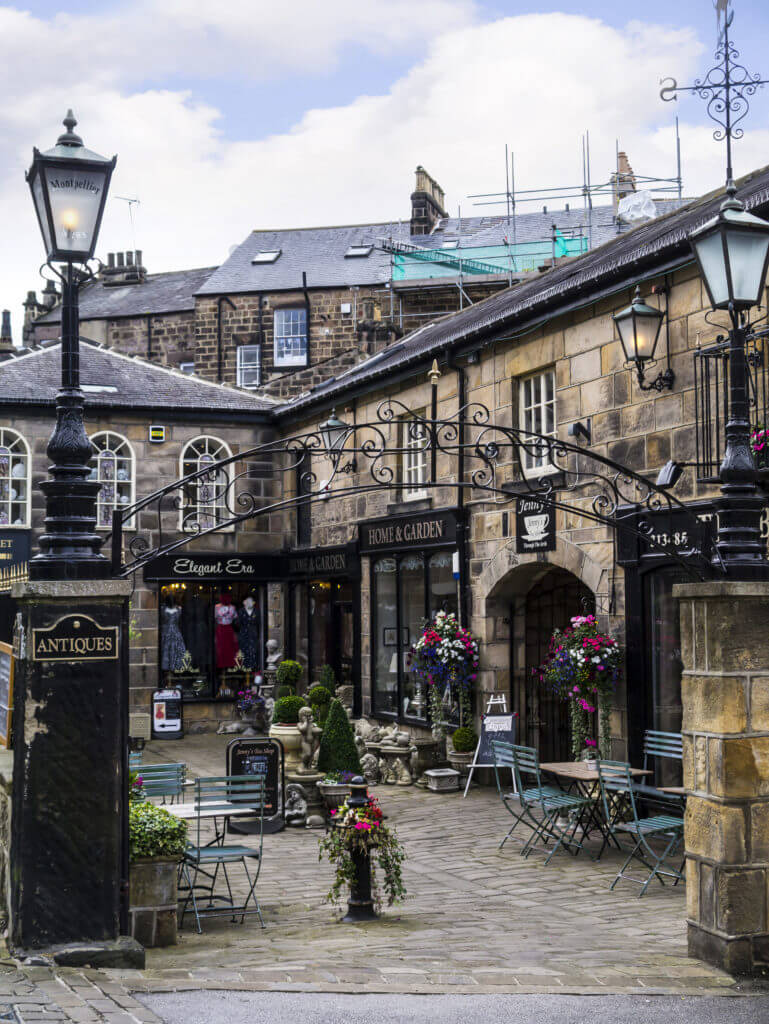 Harrogate has happiness in its fibres and a bit like getting the giggles at a comedy club or in school assembly when you shouldn't, it appears to be contagious.
Maybe they should start bottling the water here.
Oh what dya know? They already have.
More nearby you might like…