Are you looking for the best souvenirs from London to bring back home? Do you plan to gift your loved ones some cheesy London keepsakes? Well, here are all the best London souvenirs to remember your trip by.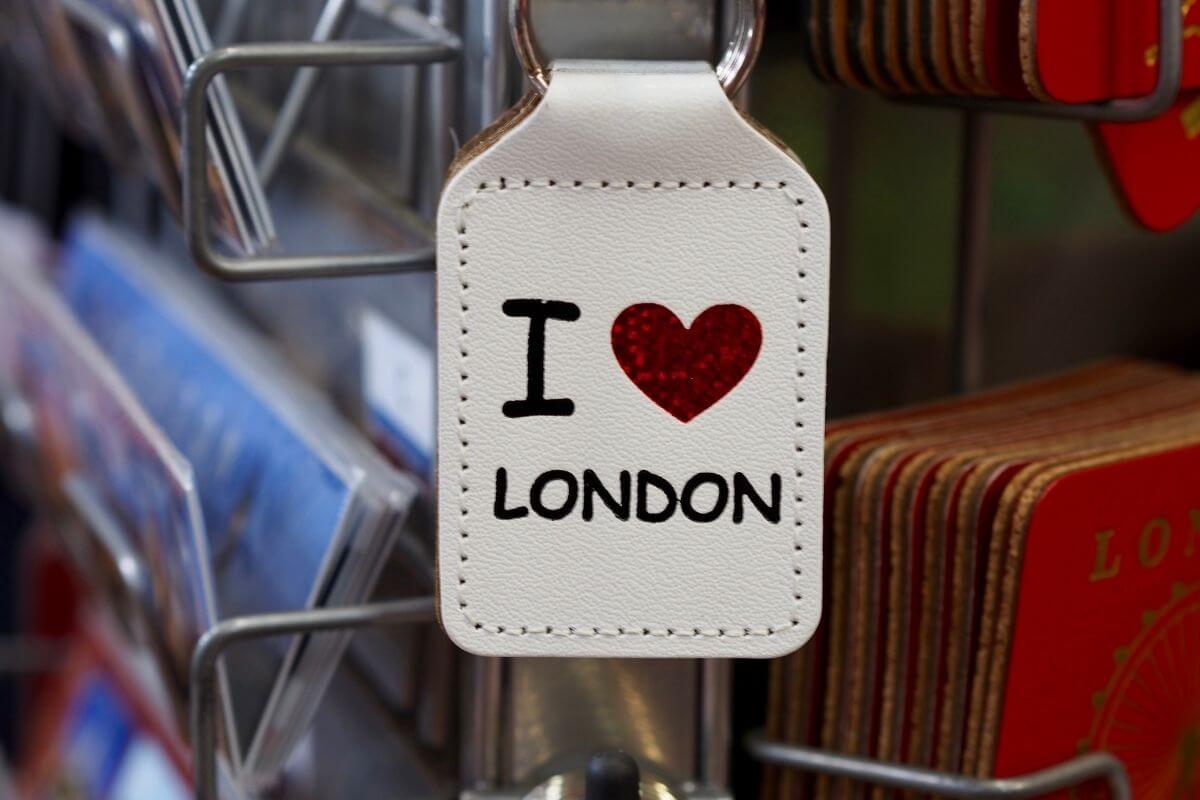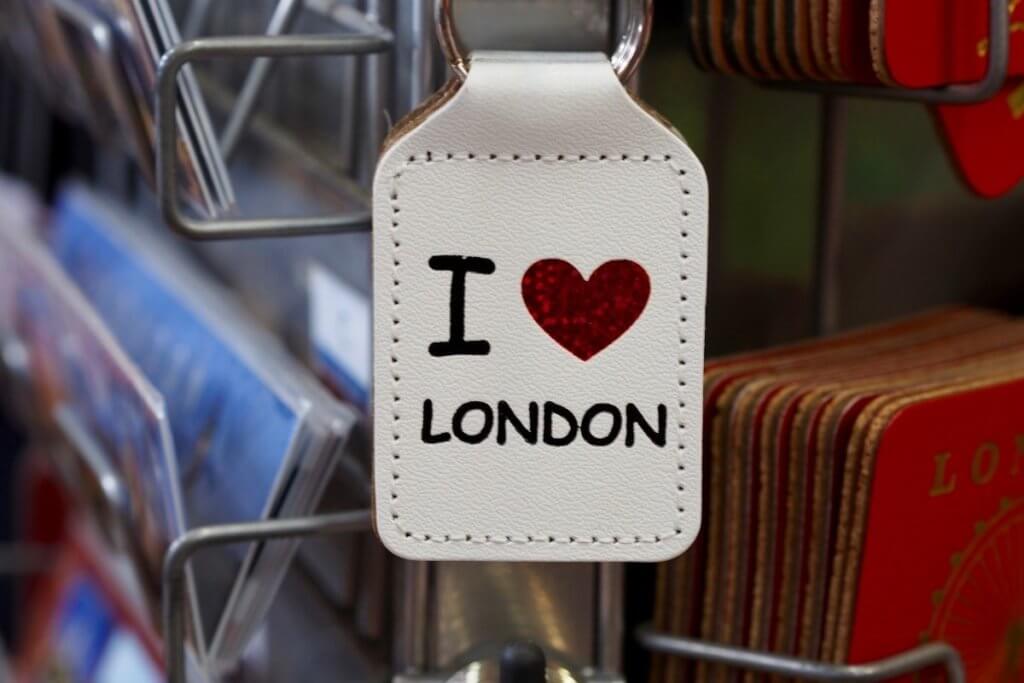 London has over a hundred nationalities, mixed cultures, languages, and traditions – the diversity is what makes this place so unique to tourists. Especially tourists who want to visit to go shopping in London. From quirky boutiques to high-end department stores, and many stalls and stores where you can purchase your very own miniature Big Ben or the quintessential London red phone booths.
We want to round up the best souvenirs in London for you to take home, whether 'home' is international, or national. We'll also reveal where you can find the most delicious foods in London to take home with you, and even exquisite beverages to gift to your loved ones too.
We'll also show you where and what cheesy London souvenirs you should you look into purchasing – the good keepsakes to be a reminder of your holiday getaway in London. These are the best gifts from London for your loved ones back home. The perfect souvenirs for children, couples, and the elderly and lastly, rare kitchenware souvenirs from London too.
Ready?
Lovely souvenirs from London
When it comes to nice souvenirs from London, there are plenty to choose from. Some possible nice things to buy in London could include figurines of the tourists attractions, snow globes, or even fridge magnets and coasters too.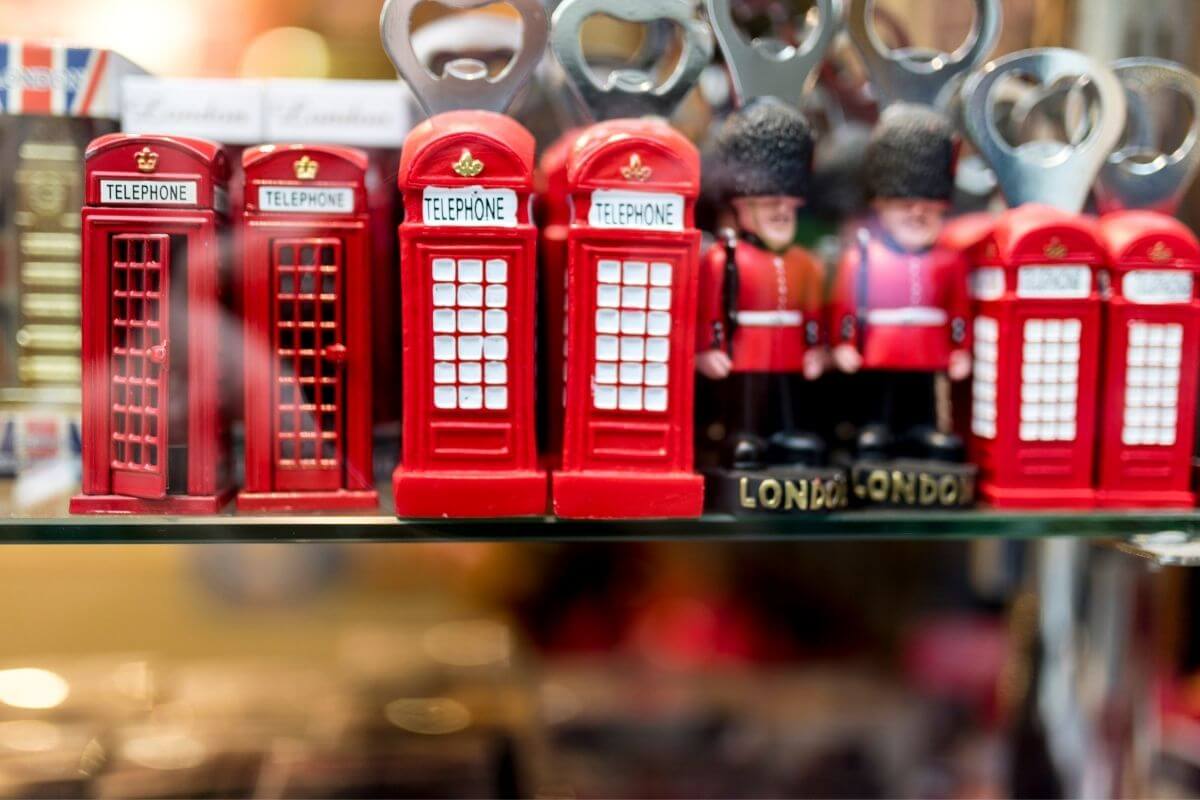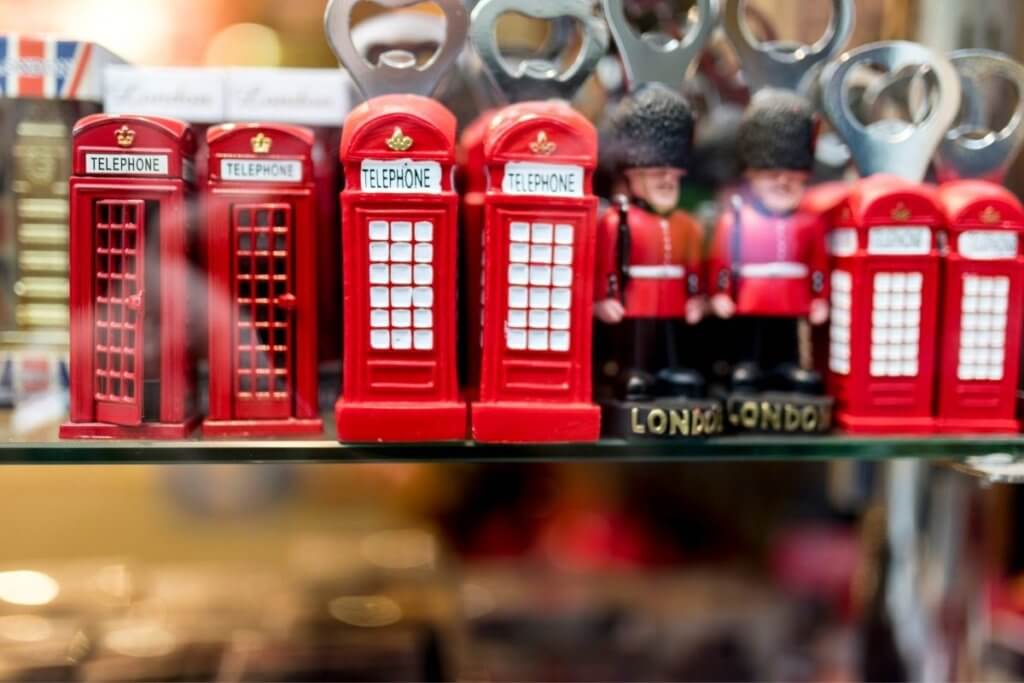 1. Ornaments from London
Some of the best London souvenirs are ornaments. A London crystal with a glass base is a perfect keepsake to remind you of your trip to London. You can find some high-quality yet inexpensive ones at London Hut.
2. Keyrings from London
Lambert Souvenirs provide some pretty keyrings and chains in the shape of alphabet letters. You could purchase a keychain with your initial or your loved one's initials on it to make it extra special. Lambert Souvenirs also have many other keychains available such as the London Eye and London buses.
3 Whitehall, London, SW1A 2DD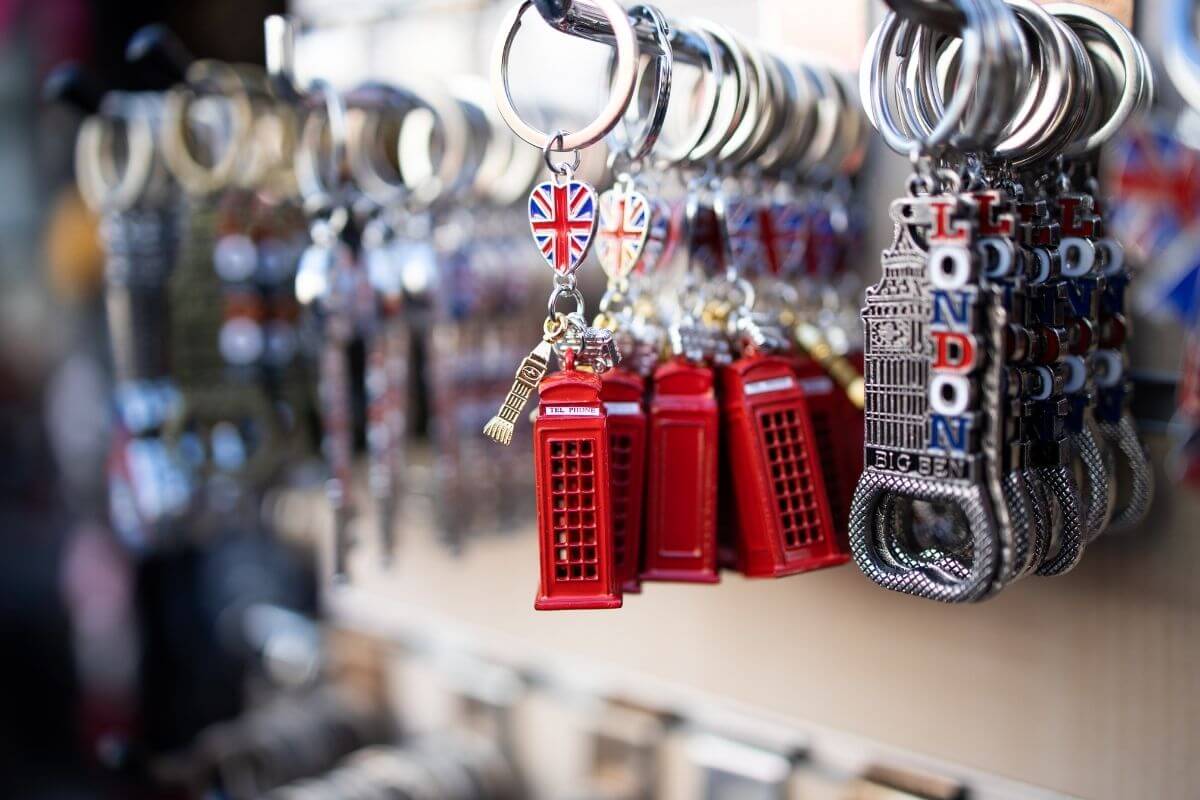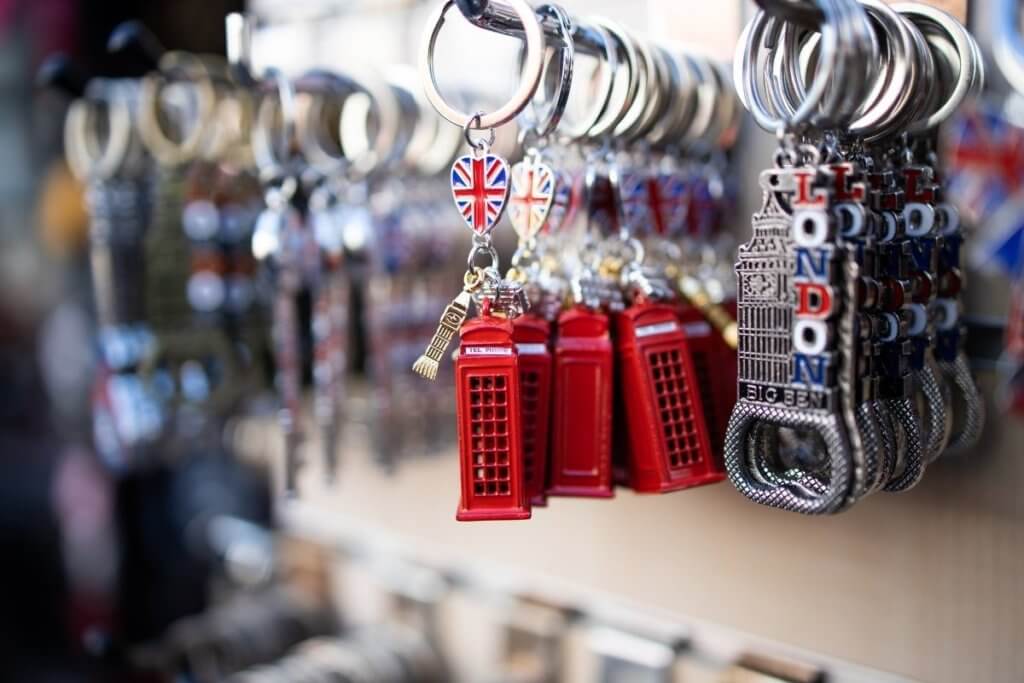 3. Coasters from London
Coasters are always a popular choice when it comes to keepsakes, especially from London. We all need them, and what better way of reminding yourself of your fun trip to London than every time you put your mug of tea down?
Love London Souvenirs have some delightful coasters that display a black, white, and red photo of many iconic things about London. They're super chic and will go with the rest of the room too.
---
Popular London souvenirs
The more popular souvenirs or gifts from London that most tourists are interested in are the unique items that you can't buy anywhere else in the world. Technically, with the London souvenirs websites we've listed above, you could buy a London fridge magnet without ever visiting. But, you can't purchase Harry Potter merchandise found in London anywhere else in the world.
4. Potter merchandise from London
If you're a Harry Potter fan, you have to visit the Harry Potter Studio in Hertfordshire and visit the merchandise stores. From wands to uniforms, even ornaments. This studio is rattled with fun and memory-worthy items to take home with you. You can also pick up Potter merch from the shop at Kings Cross Station, the one on Platform 9 3/4.
If you're a Potter fan, check out these great Harry Potter days out – most are in London!
5. British Museum merchandise from London
Most countries have a museum that sells their merchandise at the designated gift stores, and London is the same. The British Museum is quite an iconic spot for tourists, and you can gain a concentrated insight into how London became so diverse. The British Museum is also a great place to learn about the history of the Brits, and to see the amazing Rosetta Stone.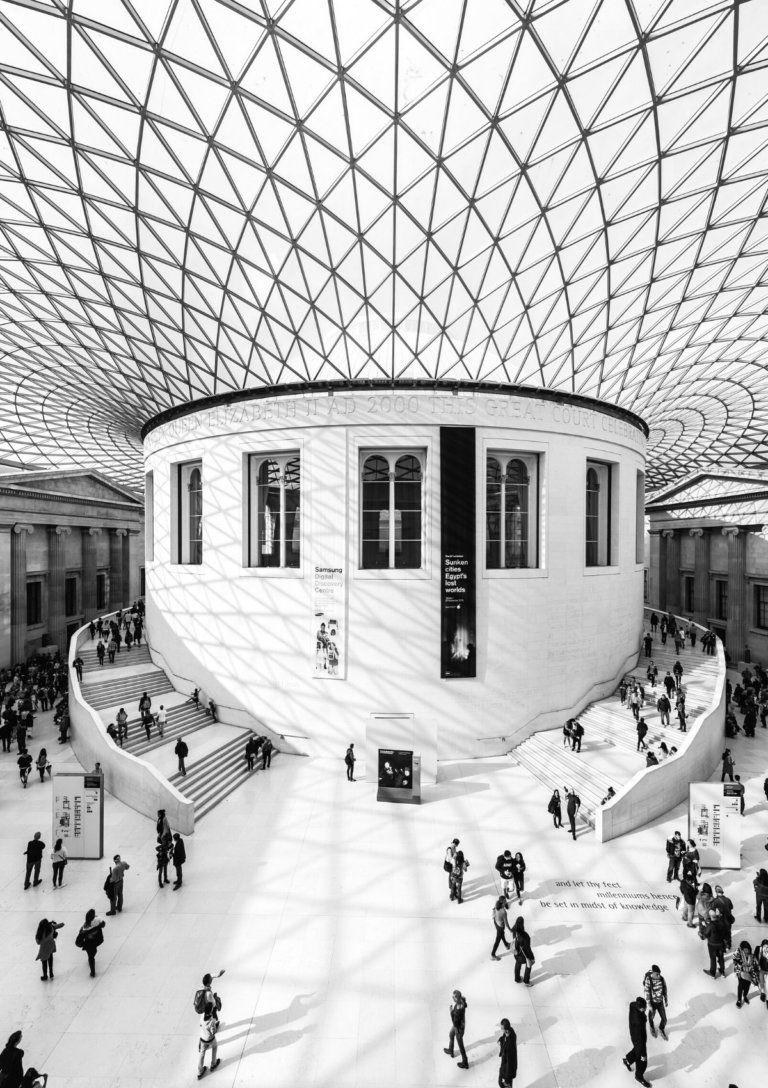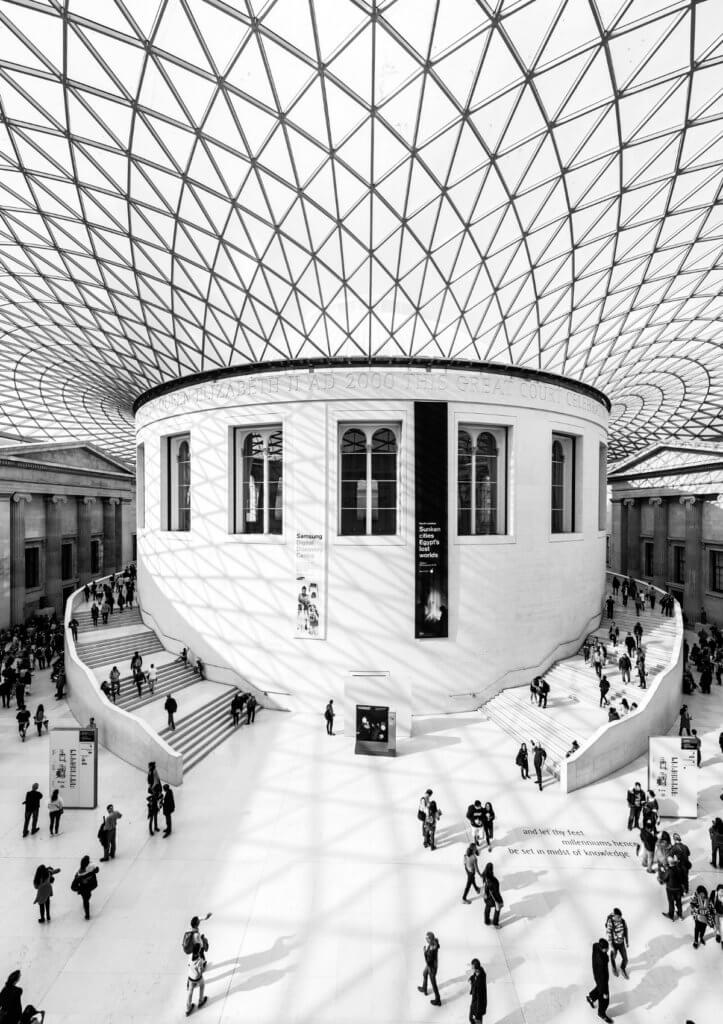 Visit the British Museum shop in the main atrium to see all the great London souvenirs, and England souvenirs they have on display too. It's one of the most famous free days out in London there is.
You want something to remember what England is most famous for, right?!
6. Umbrellas from London
Weirdly enough, there is one particular shop in London that doesn't distribute their umbrellas to anywhere else in the world, and this shop is James Smith & Sons in Holborn.
You can find many traditional British handcrafted umbrellas, walking sticks and even styles that work with today's fashions in there. Buying umbrellas from a dedicated craftsman store is like something you see in the movies (think, 'The Kingsman').
---
Custom Pin Badges
Custom pin badges are another collectible souvenir you can give to friends and family! Though small, they're pretty meaningful. Pin badges with London elements are especially popular among tourists.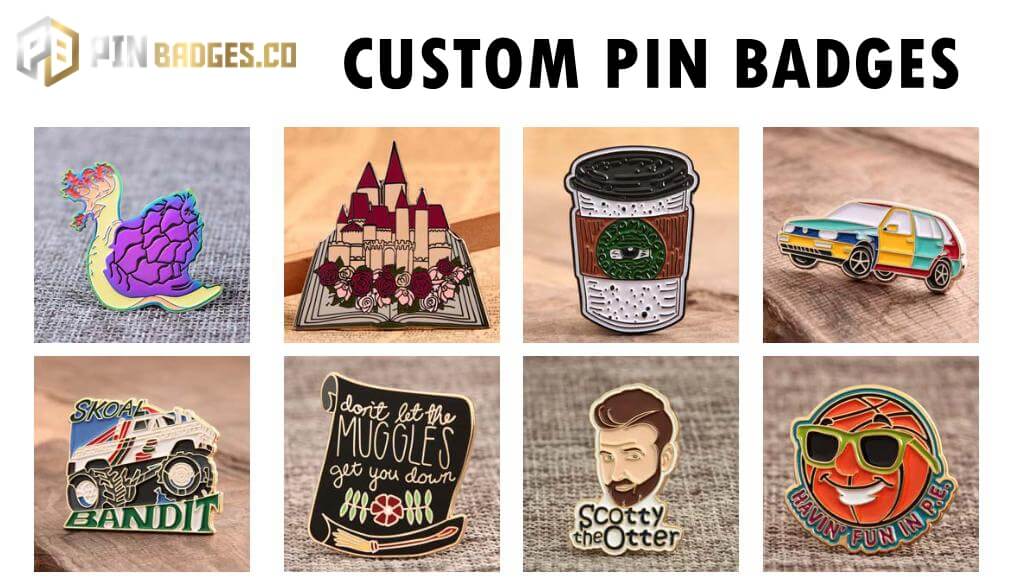 They can be designed into a double-decker bus, UK flag, red telephone booth, Big Ben or other London landmarks. These cute pin badges make the perfect addition to any outfit or bag. The pins can be easily with online pin manufacturer PinBadges.co.
---
Best London gifts to bring back
If you're looking for London gifts perfect for your loved ones, you're in the right place. London has so many places to find faultless gifts for someone – think English sweets, treats, clothing, candles, even hampers or London gift sets.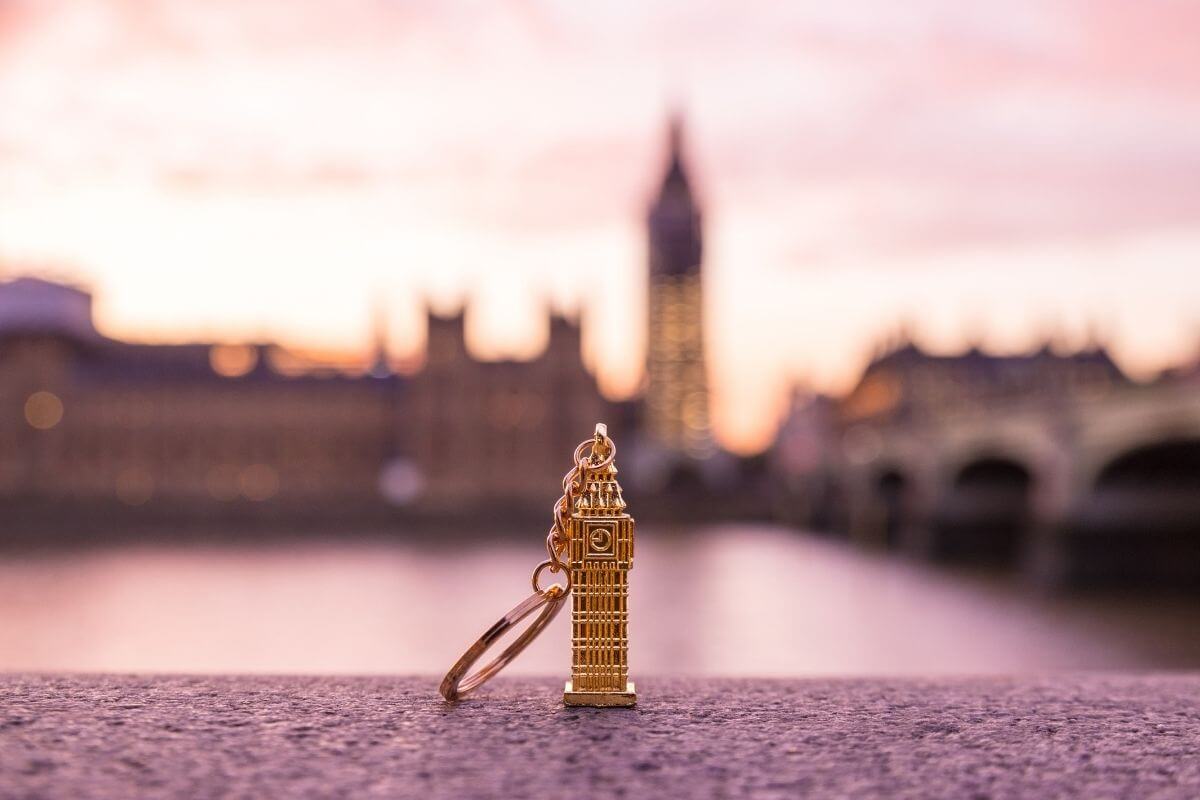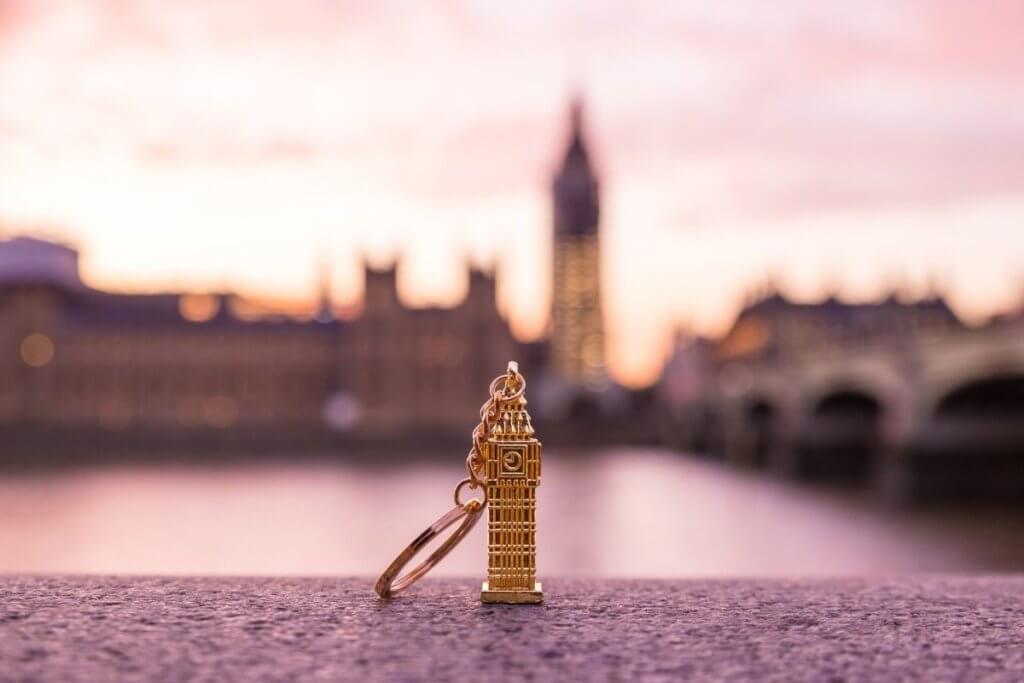 7. Hampers from London
If you love a hamper, you have to visit Fortnum & Mason. Fortnum & Mason have gorgeous hampers for every person in the family – one of their most popular hampers is the beautiful Marylebone hamper.
Or you could visit Tea Whittard and Twinings as they provide hampers and sets too. Coffee Morning Hamper is one of Tea Whittard and Twinings most popular hampers on the market. Or, you could make your own hamper by picking up any delicacy you find as you explore London, and putting them all in a box – up to you!
READ MORE: All the Best Afternoon Tea Experiences in London
---
8. Football merchandise from London
From Wembley to the Emirates to Stamford Bridge, London is known the world over for hosting huge football matches. And football merchandise is a perfect yet simple gift for any football fan to enjoy, whether they like the memorabilia, the team or just what it represents.
Visit the famous football grounds of London and pick yourself up a treat. Most people tend to purchase scarves as they pack into your luggage very nicely, and they're easy to wear on the plane / train.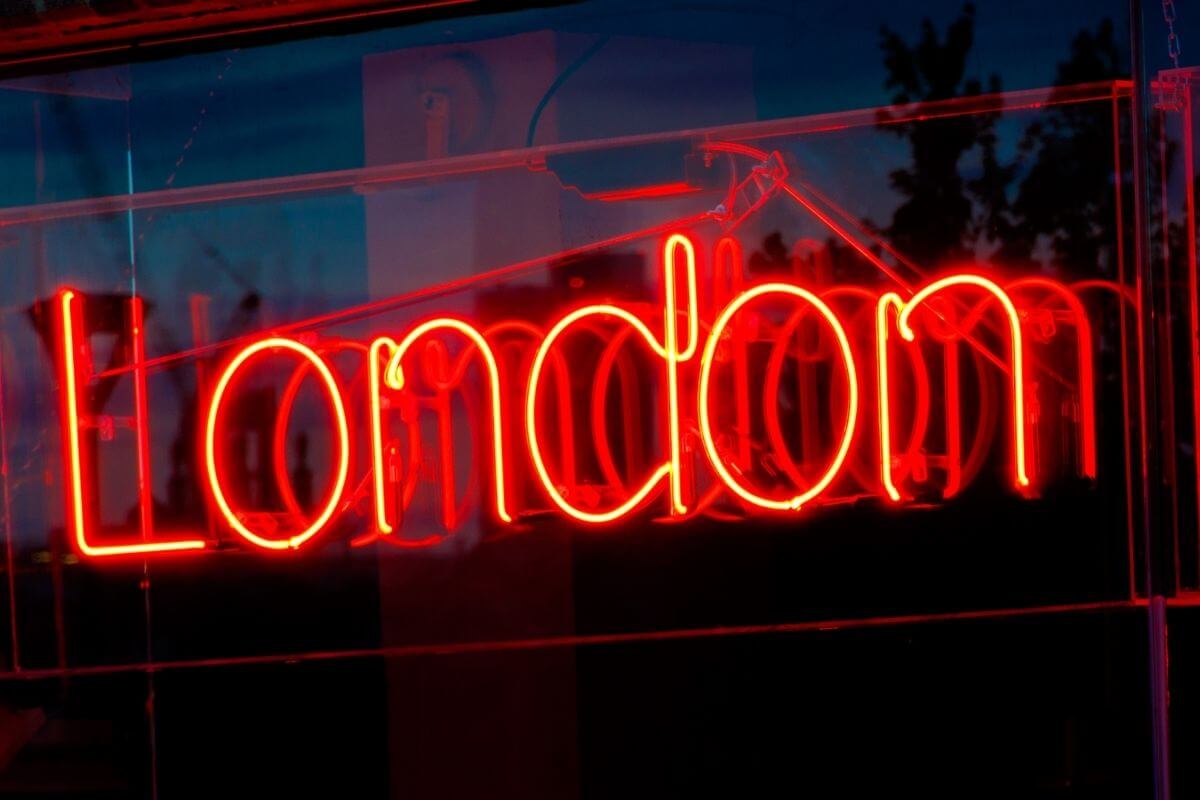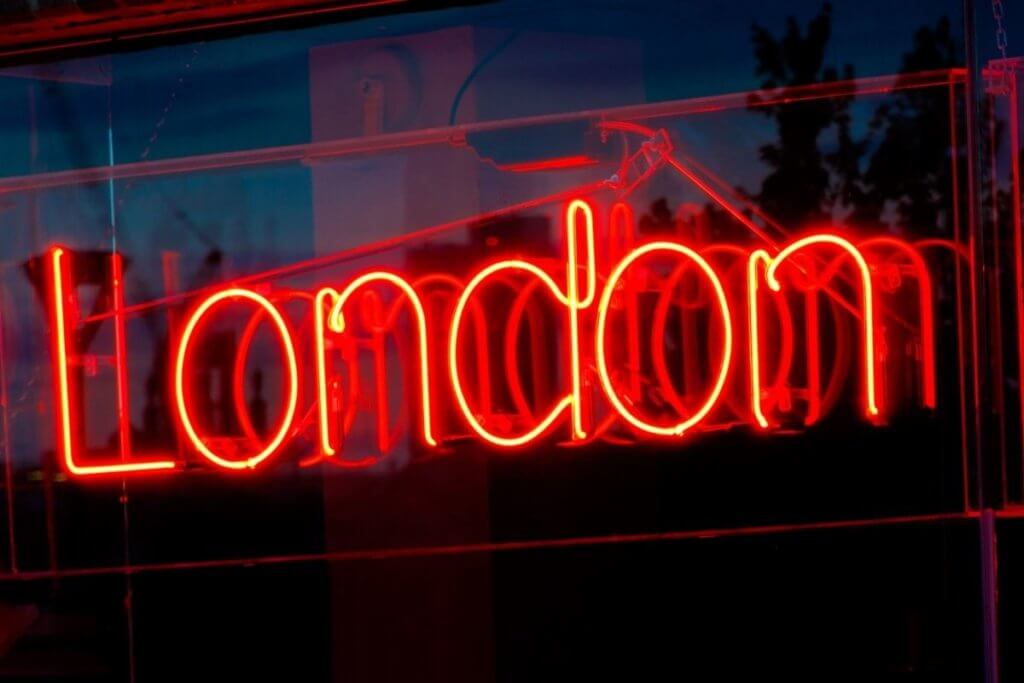 9. Skincare from London
Anyone back home will love to receive some carefully selected skincare from London – how about those curious gifts that look too good to use?
Soap in a tin is a good option if you need to transport this gift from London a long way – maybe from Kan Kan. Or, you could pick up some luxury items from Liberty's or Selfridges in Central London. Best buy two as no doubt you'll want to use it too!
---
Food-related souvenirs from London
When it comes to choosing the perfect London souvenir to sum up your trip, some sort of London themed food is always a good idea. Reminiscing over the food is always fun. London is full of delicious treats and sweets, wholesome meals, and tasty dishes – how can you bring all of this together in one easy to transport edible delight?
Some of the easiest food-related London souvenirs to buy include:
10. Chocolate from London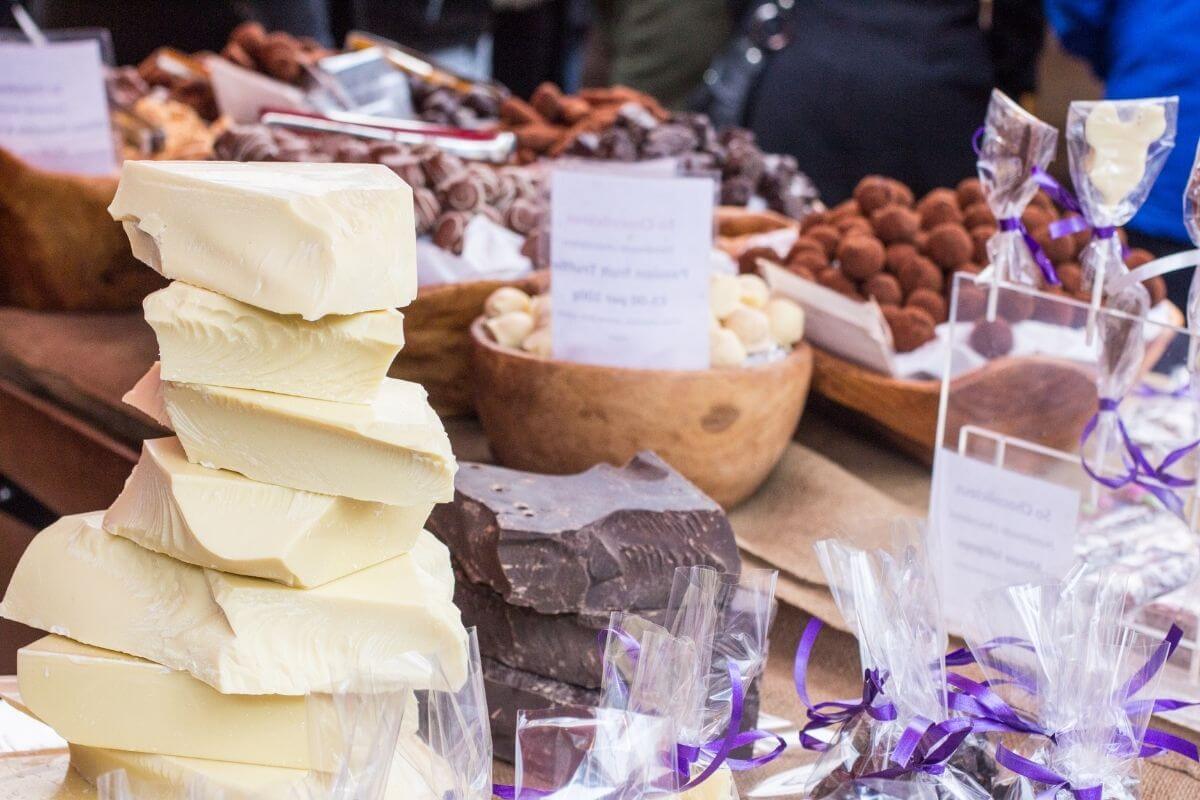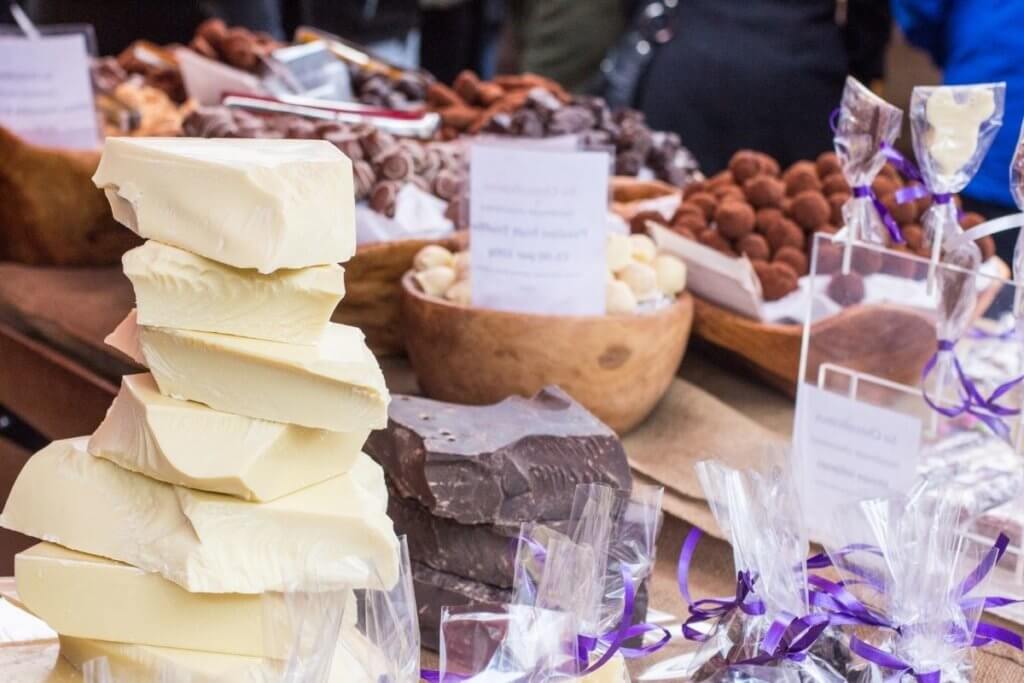 There's a small, charming shop in London called Dark Sugars. It has some of the best tasting chocolate around, and everyone who tries it loves it. Take a chocolate bar or two home with you to indulge on later. Maybe buy some for others as a tasty gift from London too.
11. Bread from London
Although bread isn't a most sought out item as a souvenir from London, there's some amazing stuff around. We'd be very happy if someone bought some bread from London to the office. Try E5 bakehouse for some of the freshest, artisanal breads in London. The Stockholm bread is a must-buy. E5 also has some tasty pastries that'll sweeten your tastebuds, for on the way.
---
Beverage-related souvenirs from London
The most common beverages that people usually take home with them and either drink or gift to a loved one is alcoholic, of course. You can pick up some great beers and ciders in pretty much any corner shop in London, but if you want the premium stuff then head to either the big Waitrose supermarkets, or to Selfridges or M&S. Anything from Brewdog or the Camden Brewery is good for us!
If you're flying out of London then make sure it doesn't contain more than 70% alcohol, and you don't have any more than 5L.
12. Spirits from London
You can pick up some pretty special spirits in London, such as vodka from Sipsmith, Beefeater Gin or some English whisky – check out the best English spirits here. If you like Martinis, you have to grab yourself some Baller vodka from the Doghouse distillery. There are loads of unique distilleries around, keep your eyes peeled for special souvenirs from London to pick up.
13. Wine from London
There are a fair few wineries around London. One iconic winery worth bringing a bottle back from is Vagabond – this winery has many delicious wines to try. These wines range from white, red, orange, rose, and sweet and fortified. Perhaps grab a nice bottle of Cinsault?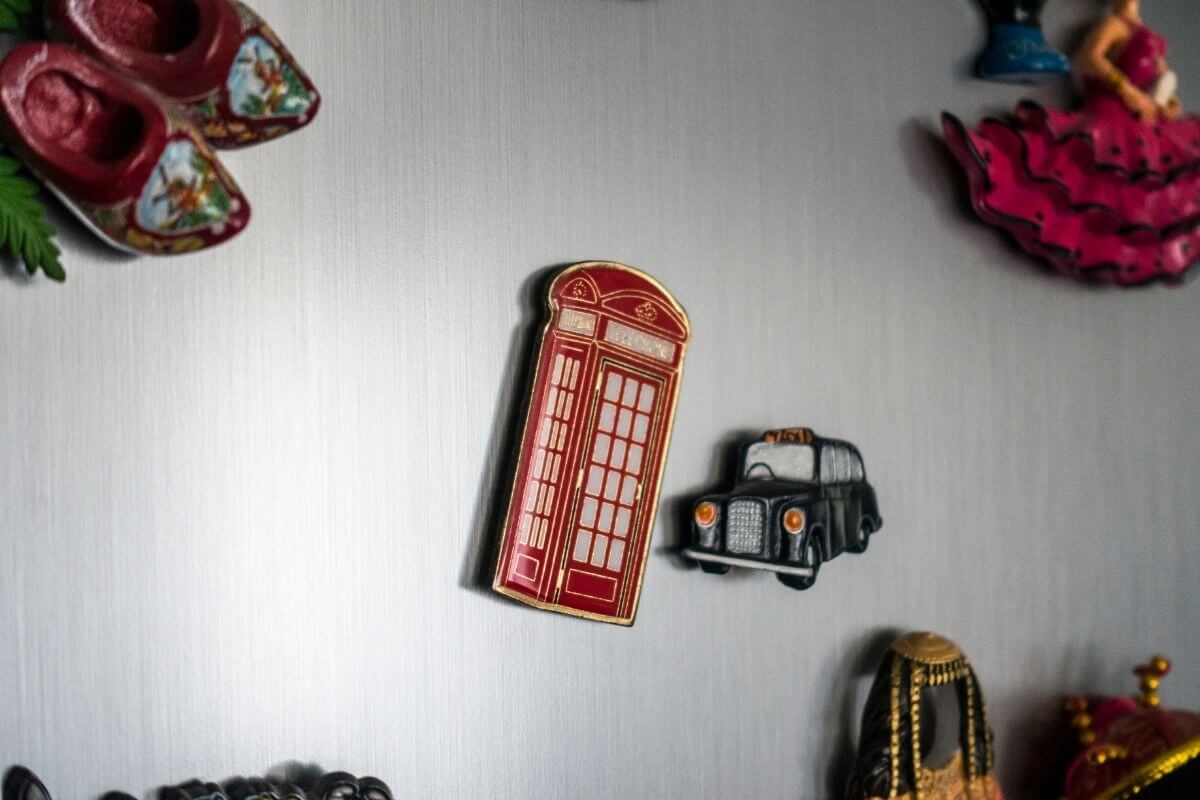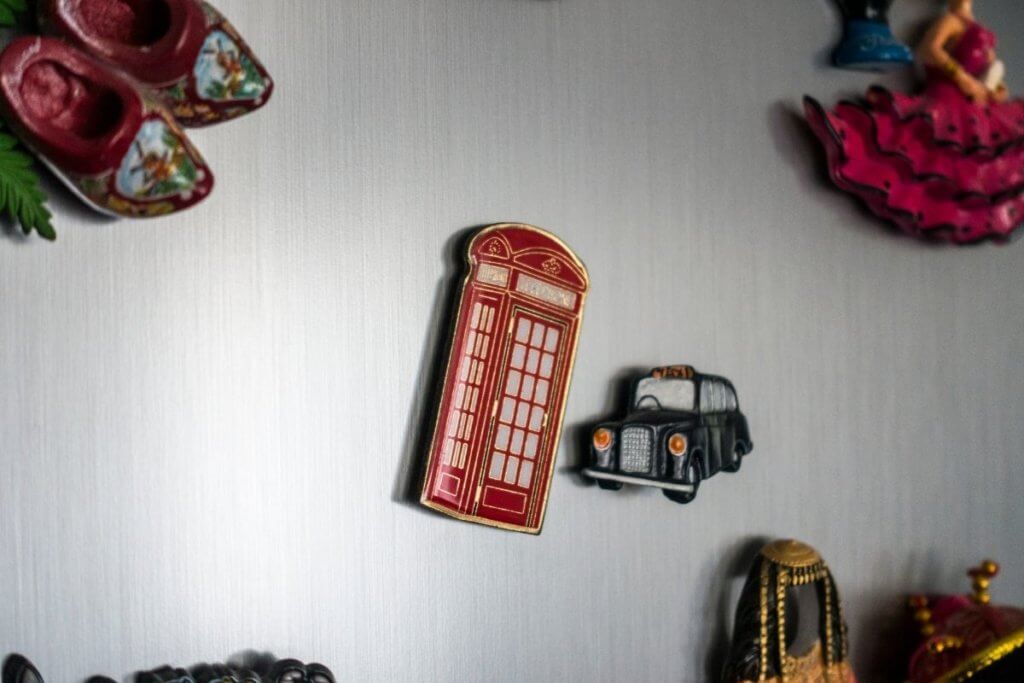 14. Beer from London
If you're a fan of beer, Gipsy Hill Brewing in London has some delicious, thirst-quenching beers that are well worth bringing back to your friends and family. This brewery puts a lot of effort into their crafted beers and a lot of energy into making them stand out. Check out the canned beer range, such as the shifter, bogan bogan, and even alleycat.
---
Cheesy and funny London souvenirs
You've gotta bring back a funny or cheesy souvenir from London, right? Funny London souvenirs can range from masks, bobbleheads to even toilet paper. Here are a few ideas for fun souvenirs from London to bring back, and where to find them.
15. Self Help Flask In A Book
This is the perfect gift to a friend if you're trying to poke a little cheeky fun at their drinking habits. The book has the title 'self-help' on the cover with a hollowed-out centre of the book where you can stash your flask. This souvenir can get purchased at SUCKUK at the OXO tower.
16. Funny t-shirts from London
If you want to find some of the best funny London souvenir t-shirts, you have to visit Zazzle. Zazzle has some of the funniest souvenirs you can find in London and a reasonable price range as well. You can also find these at the markets in Camden – there are loads of funny tshirts to buy as souvenirs there!
---
London souvenirs for children
Finding souvenirs from London for children can be pretty tough, but London has many fun things your children will love to take home as souvenirs, or to take back for them.
17. Soft toys from London
Soft toys are the key to young kids hearts, and you can find many plushies in souvenir stores all around London. From Paddington bears to bears dressed as a soldier, you'll find some lovely soft toys at the Royal Palace. Most London landmarks and tourist attractions will also sell themed soft toys to make a few extra pounds from you. You could also visit Harrods for the iconic bear.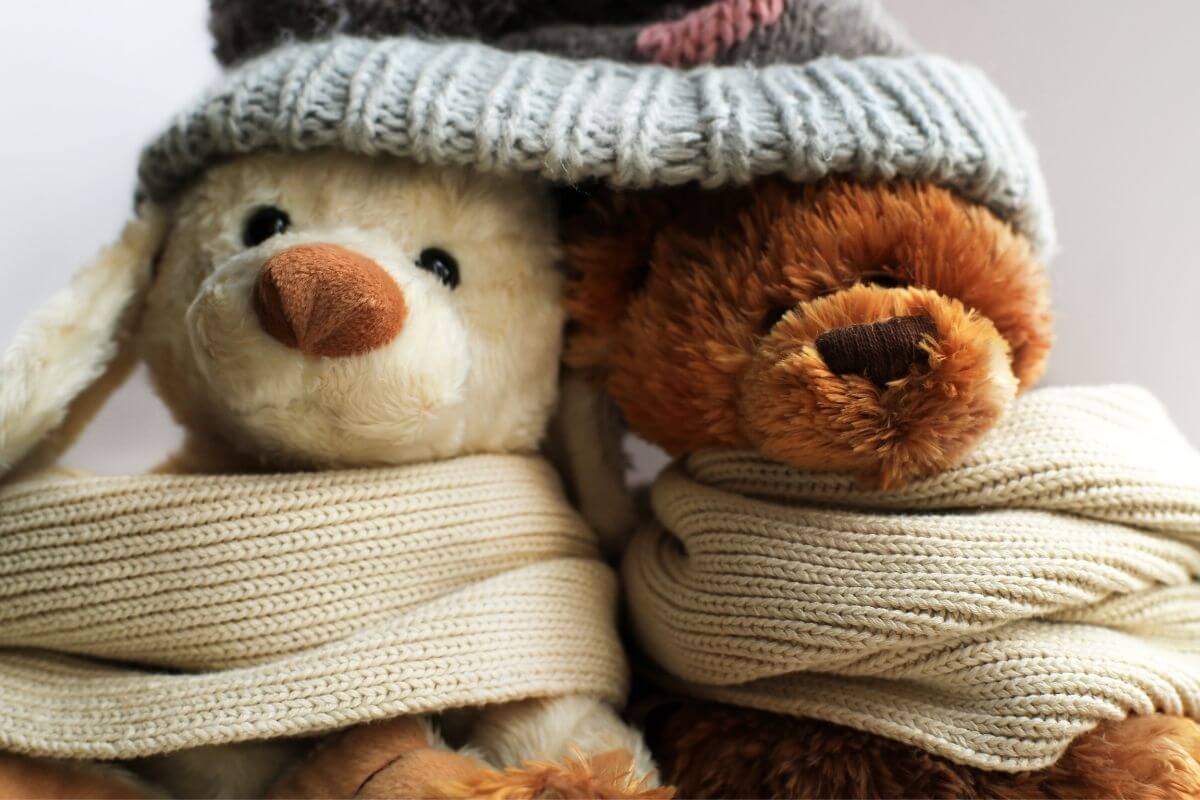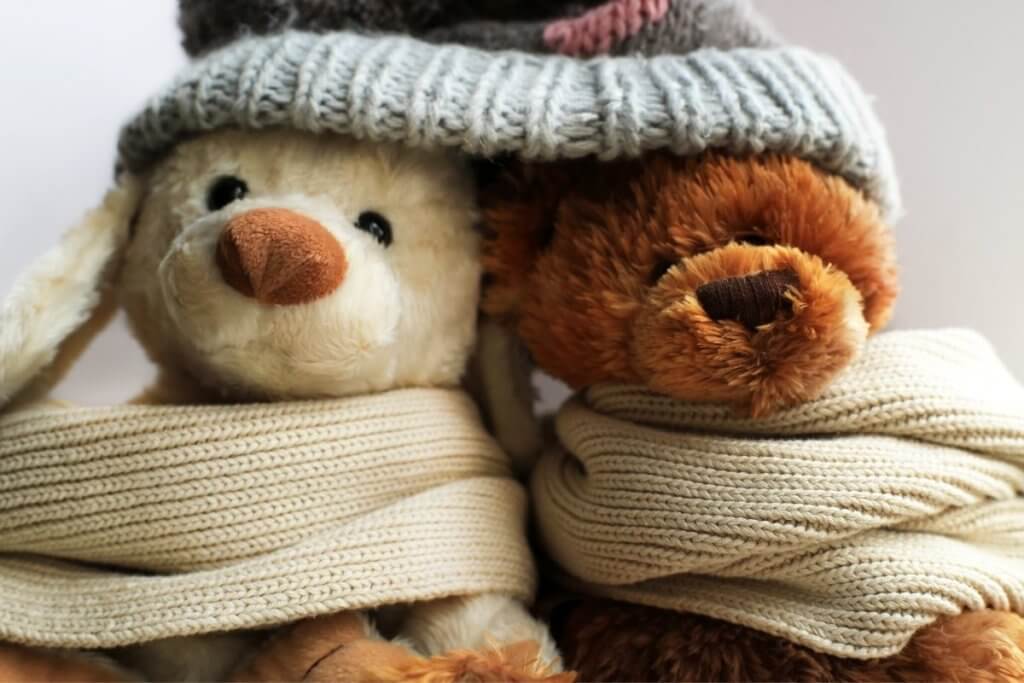 But, if you want the most amazing soft toys from London, you need to visit Hamley's – known as the 'Finest Toy Shop in the World'. There are so many soft toys to buy in there as a London souvenir, it'll be difficult to pick one!
18. Lego from London
Many souvenir shops, even retail stores, will sell Lego. Lego is perfect for those middle-aged children who love to be creative. You can get the LEGO architecture London building bricks, and it can get used to play around with or even as a display item for older kids too. Visit the Lego store in Leicester Square for the ultimate collection and selection!
19. Jewellery/watches from London
For older children, jewellery and watches are your best types of souvenirs from London. Most souvenirs stores will have London-related jewellery or printed watches available.
---
London Souvenirs for couples
Gifting your spouse a London souvenir from your trip is one of the most romantic things to do if you haven't been able to visit together. There are so many thing you could buy them to make them feel special!
20. Souvenirs for women from London
Some souvenirs from London you could gift to women could include: perfume, jewellery, sweets, puzzles, tea bags, spa sets, and pyjamas. Purses are another great gift or even makeup or candles. You can find these souvenirs all over London – at every attraction!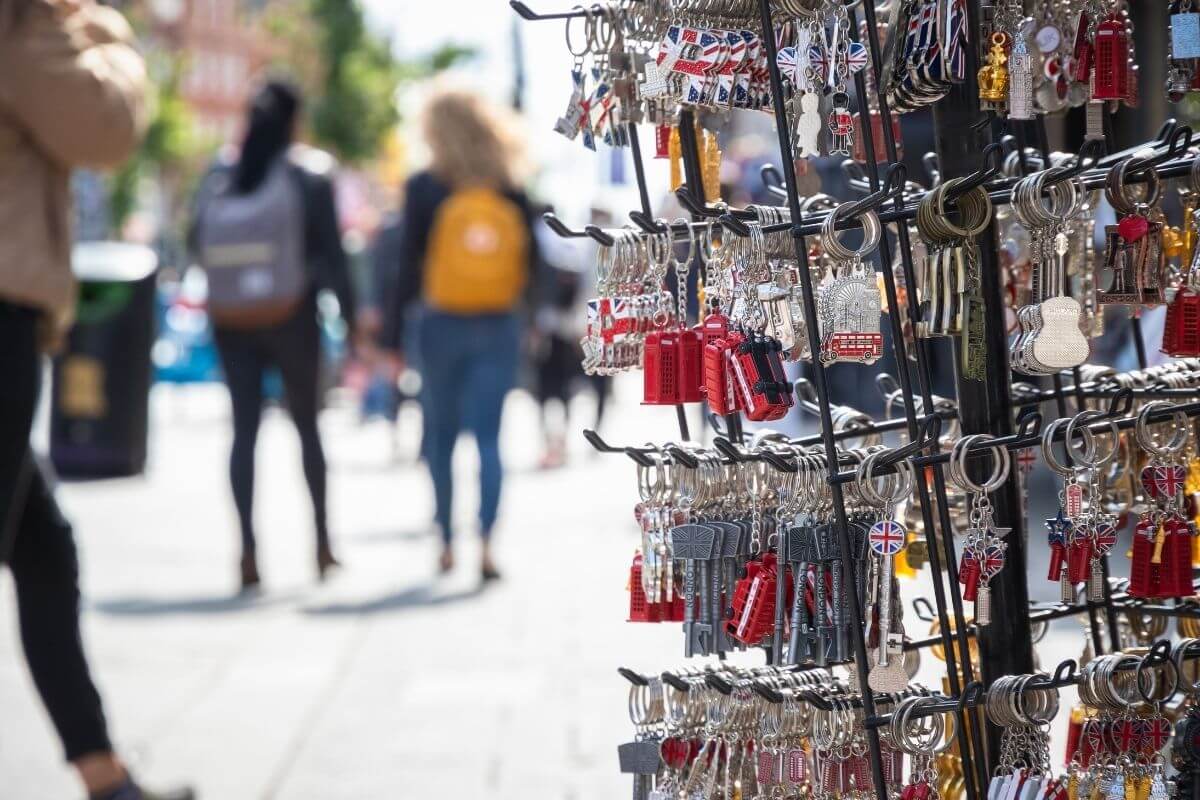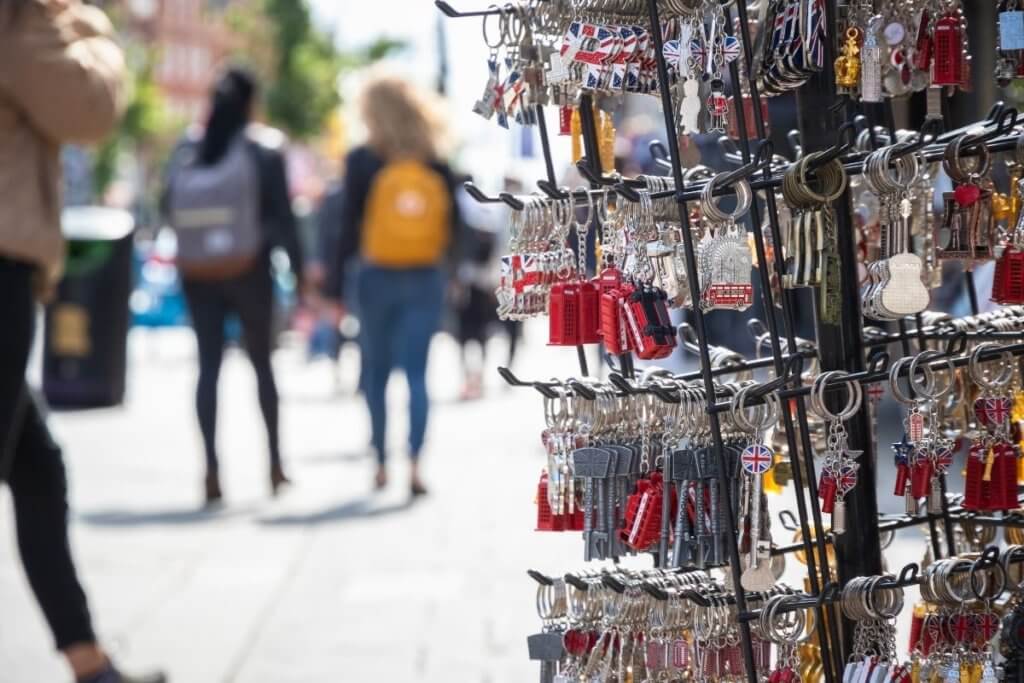 21. Souvenirs for men from London
Some souvenirs from London you could gift to men could include: cologne, spa hamper, English tea and pendant necklaces, cufflinks and model cars.
---
London souvenir ideas for the elderly
When it comes to purchasing London gifts for older people, it can be challenging to find the perfect gift. But in London, many people of that age grew up loving Princess Diana and the Royal Family, so something along those lines is a great shout.
22. Royal Family souvenirs
Souvenirs such as kitchenware or chinaware could be a good idea as a London souvenir for someone a bit older. Clothing or ornaments and even jewellery can be purchased at any Royal collection stores in London, or any royal attraction. Visit the Tower of London and you can even buy some (replica) crown jewels!
---