7 Seriously Beautiful Devon Seaside Towns You Need to See
If you're looking for beautiful English towns by the water, you can't get much better than Devon. This part of England is a brilliant day out all through the year, but especially in the summer months when it brings the sunkissed holiday vibes. If you love paddling in the ocean and eating ice cream on the beach, here are 8 seriously beautiful Devon seaside towns you need to see…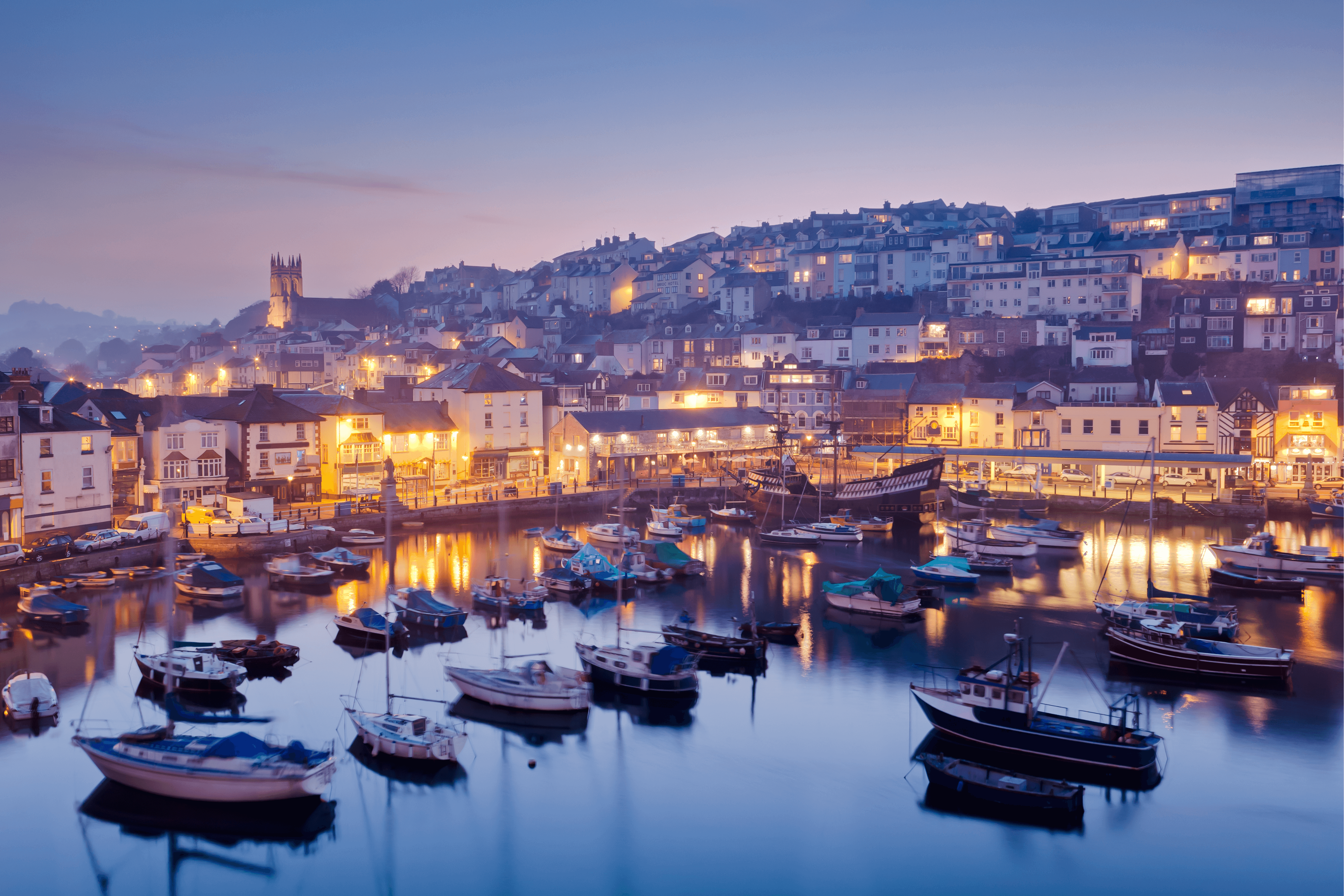 Whether you're going for a week-long holiday or just a day trip, Devon has it all; coastal scenery, steep cliffs, pebble and sandy beaches, green spaces (like Dartmoor National Park!), historic monuments, great food, and much more. You may be familiar with its busiest city, Plymouth, but there are so many more places to visit in this popular tourist region of England.
There's a reason so many people flock to the Devon seaside towns every summer. With great seafood on offer, lovely coastal walks, and many water-based activities for beginners and experienced water babies alike, it's a great trip that you should try to take at least once. You'll find lots to do on our list of the 27 best days out in Devon, with many cheap and even free options.
So load up the car or hop on the train, and make your way to one of these beautiful Devon seaside towns.
1. Dartmouth
Of all the Devon towns we could mention first, Dartmouth had to be it. This bustling harbour town is steeped in culture, with historic houses lining the hills that lead up from the waterfront. You'll find Dartmouth next to the River Dart, offering picturesque scenery no matter what time of year you're visiting.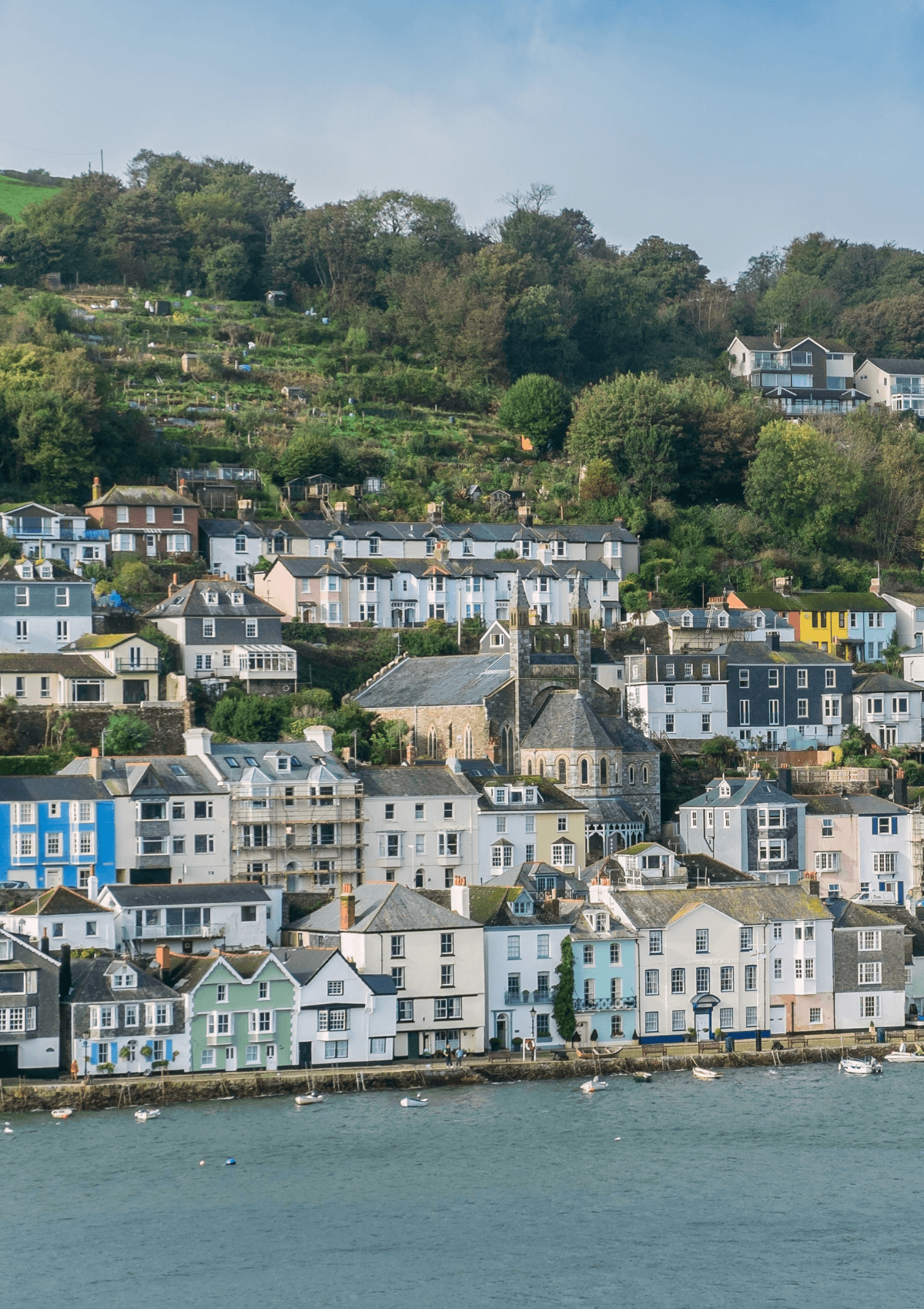 Dartmouth hosts lots of events and festivals throughout the year, and you'll be spoilt for choice with activities that the whole family can get involved in. It has a rich maritime history, so if that's your thing you can take a guided tour of the Britannia Royal Naval College. If your thing is history in general, a trip to Dartmouth Castle could be right up your street.
Or if you just want to hop around and see what's going on in the area, there are lots of great shops, art galleries and small museums hidden in Dartmouth's beautifully historic streets, so a wander around will bring you to some great spots. Head to the waterfront and try your hand at crabbing — a popular pastime in the area — or get involved in the many outdoor activities, like walking and cycling.
You'll love Dartmouth as it's one of the best Devon seaside towns to visit. And if you like watersports, it just happens to be one of our 7 best spots for paddleboarding in Devon.
2. Ilfracombe
Ilfracombe is commonly known as one of the best towns in Devon to live in, and it doesn't hurt to visit for the day either. If you're heading to North Devon, a stopover here is well worth it. Much like other Devon seaside towns, it boasts the beautiful waterfront houses all painted with picturesque pastel colours, but it's Ilfracombe's historic buildings that will make it stand out in your pictures.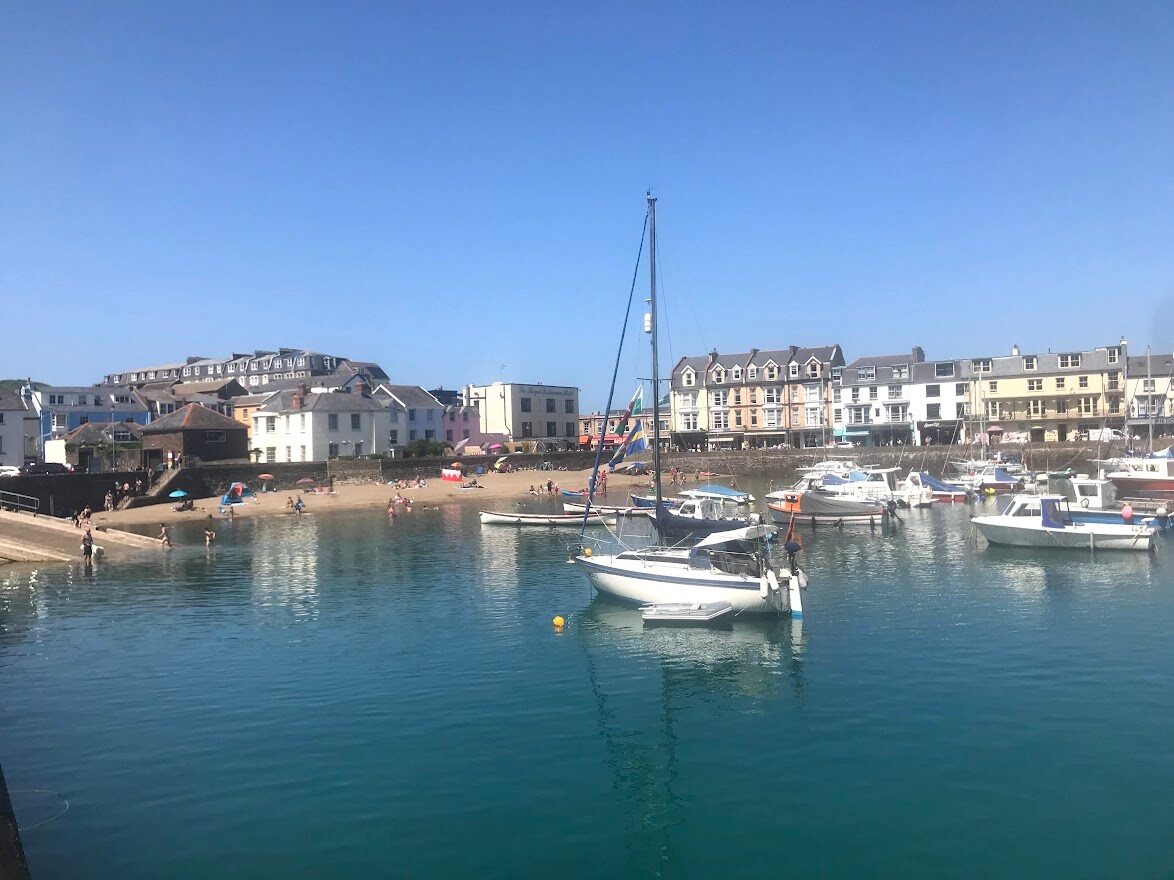 There's the 14th century chapel you'll find on Lantern Hill, the Hele Corn Mill, plus plenty of family friendly attractions such as the Ilfracombe Aquarium and the famous Tunnels Beaches. You won't be stuck for ways to entertain the kids in Ilfracombe, and you might not even have to spend a penny once you get there. Browse the independent shops, take a peek at the art and craft galleries, and spend your afternoon down by the water lapping up the English seaside holiday atmosphere.
When you get hungry, there are plenty of great restaurants that will suit all tastes, so finish your day with a slap up meal and maybe even look for some seafood which is of course, very fresh in all the Devon seaside towns.
Staying over? Ilfracombe has some of the best camping in North Devon. Here are the 5 best places to go glamping in Devon and Cornwall.
3. Woolacombe
Just down the road from Ilfracombe is Woolacombe, one of the small towns in Devon you have to stop at if you're passing. If you have the time, stay for a whole day out here as there's plenty to do in the area! It's been voted Best Beach on several occasions, so you know it must be good. The 3-mile beach is well maintained and has the facilities you need for a great family day out, including lifeguards for safe sea swimming.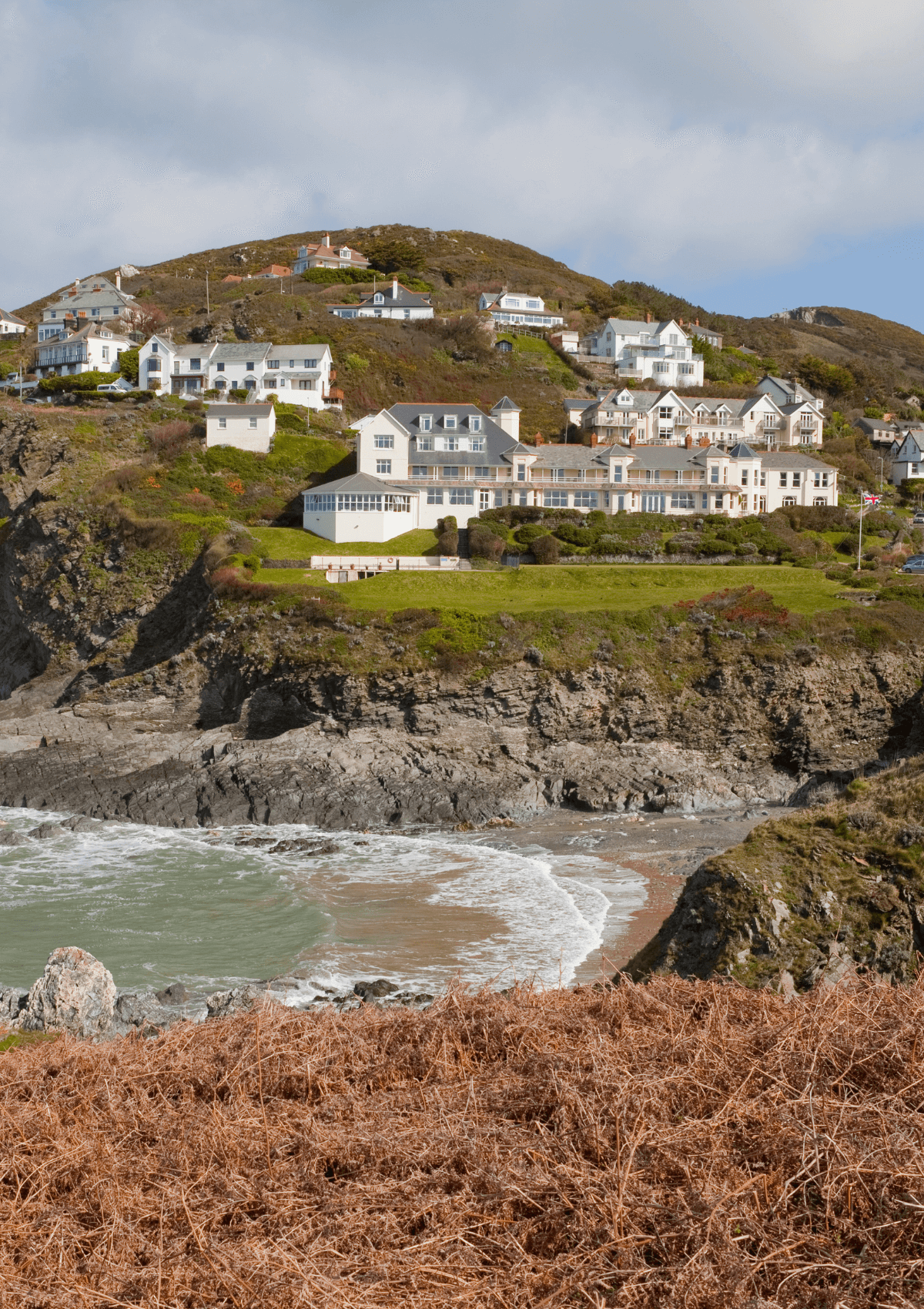 Visiting Woolacombe in summer is, of course, the best time of year for any surfing, swimming and paddling you want to do, as well as lying out on the beach. But you can visit in the colder months too for some windy walks along the coast. It's one of the Devon seaside towns you can come to all year round and have a lovely day out or holiday.
Pick up some fun things to do at the Woolacombe Beach Shop, walk along to Barricane Beach for a gorgeous picture, visit aptly named The Porthole for a coffee, and if you're up for a walking adventure, make your way along to Morte Point for some stunning views. If you want to do more with the kids while you're there, and you have a car handy, you can drive inland to Exmoor Zoological and Conservation Centre to see some curious animals.
Dying to get out on the waves? If you fancy trying surfing while in Woolacombe, you can book a private surf lesson nearby through LoveToVisit, here.
4. Paignton
Next up on the Devon resorts list is Paignton, which we just had to include since it's a popular holiday resort enjoyed by tourists from afar as well as folks from the rest of Devon. This seaside resort has everything you need for a great holiday, including a bustling promenade, pier and seafront that always has things going on.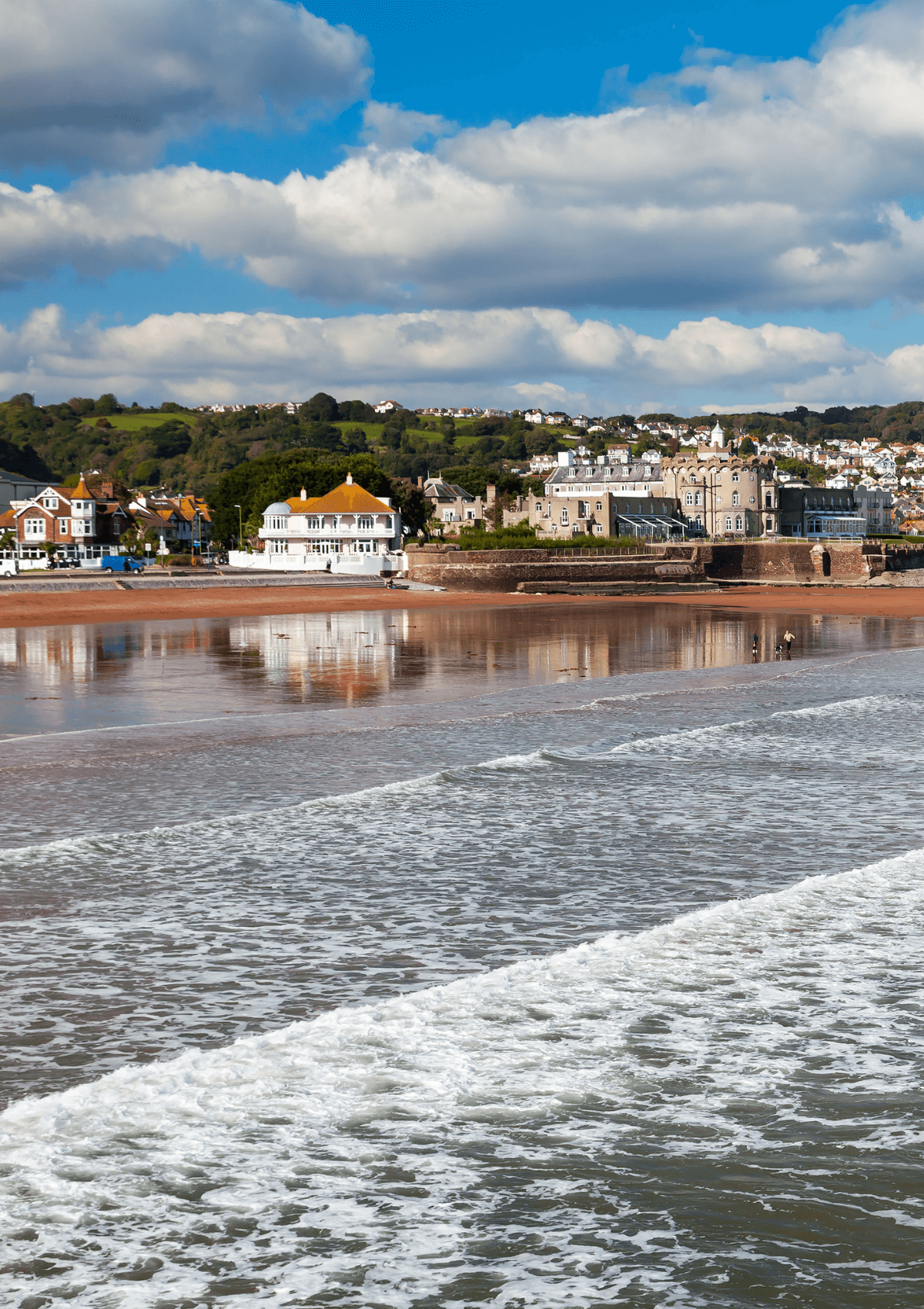 This place stands out with its colourful beach huts, but it's not just about the way it looks on the outside. There's actually tonnes to do there, from great little shops to the Paignton Zoo Environmental Park to the famous Broadsands Beach to Pirates Bay Adventure Golf and much more.
Paignton is part of the UNESCO English Riviera Global Geopark, and it's not hard to see why with its stunning coastline, green spaces, and rich history. This is one of the Devon seaside towns you should take the kids to, as it's a really popular choice for families who return year after year.
5. Torquay
Everybody loves Torquay. How could you not?!
It's one of the south Devon towns that really brings the sunshine that the English Riviera promises, and that's why so many people head to this palm tree lined town for their annual out-of-office week or fortnight. Unlike some of the smaller seaside towns on this list, Torquay has a busy harbour and international marina, so there's always lots going on in the area. Go for the sand beach, the great restaurants and nightlife, or the family-friendly activities, of which there are many.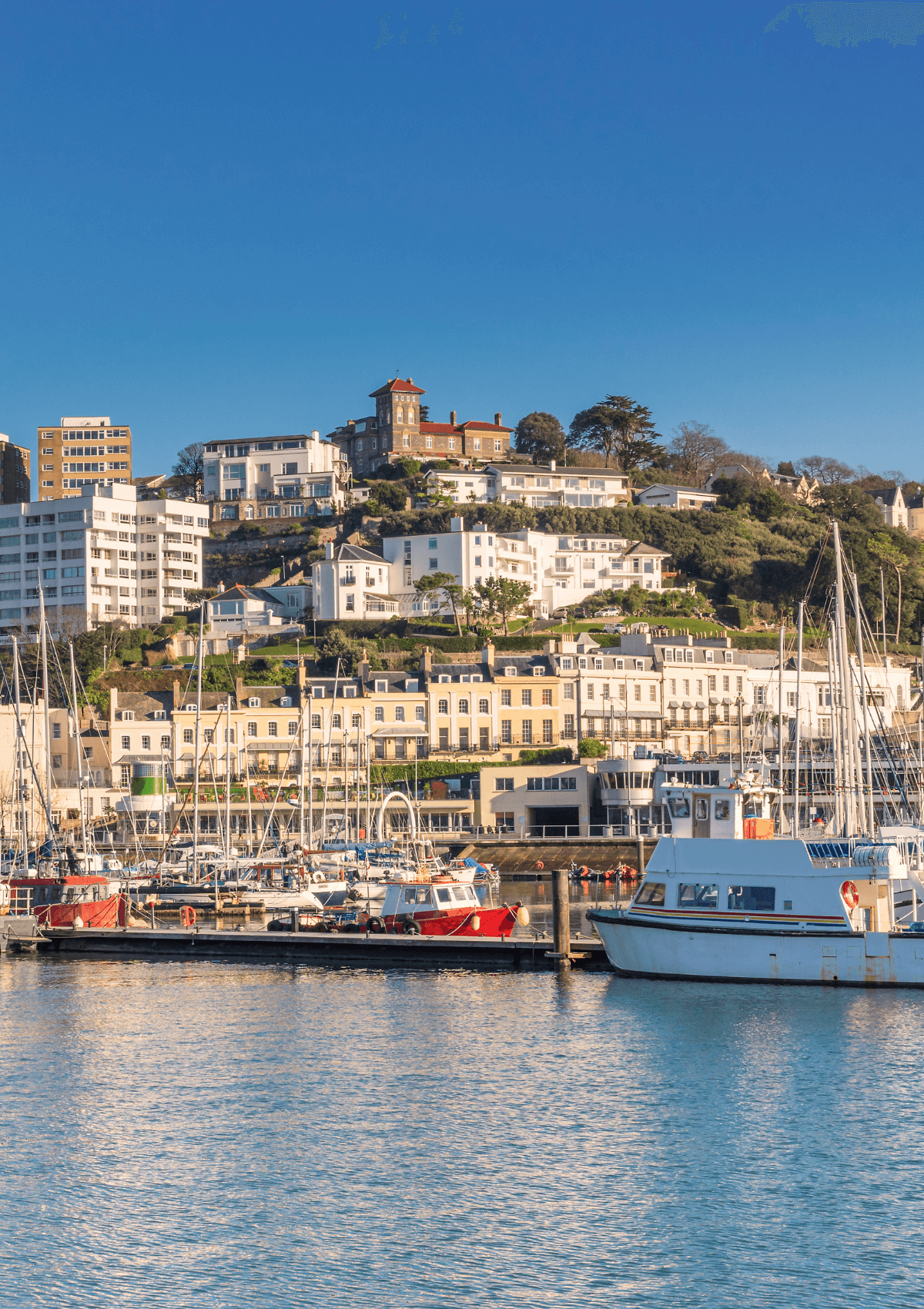 Torquay is a designated UNESCO Global Geopark, so it is carefully protected and aims to educate on the history and sustainable development of the site. The town was called one of "Britain's most booming seaside towns" in The Guardian, and its expansion continues with amazing, high-quality restaurants and attractions being opened there. You may even spot a fancy looking yacht sailing into Torquay harbour!
If you're interested in history, a visit to Torre Abbey is a unique attraction dating back to 1196, or the Torquay Museum is a fascinating place to visit (you can book your tickets through LoveToVisit, here).
If you want something more kid-friendly, you can't go wrong with Torquay's Dinosaur World. And if you're happy to travel a little further north, Babbacombe Model Village is always a fun day out for the whole family. It's the range of attractions and proximity to the water that makes Torquay one of the best Devon seaside towns.
6. Exmouth
Exmouth offers 2 miles of lovely sandy beach where you can take part in a number of water sports if you're interested. Think kayaking, kite surfing and windsurfing. Situated on the stunning Jurassic Coast (World Heritage, of course!), Exmouth is a great spot to base yourself on any holiday as it's the perfect mix of seaside town meets green open space.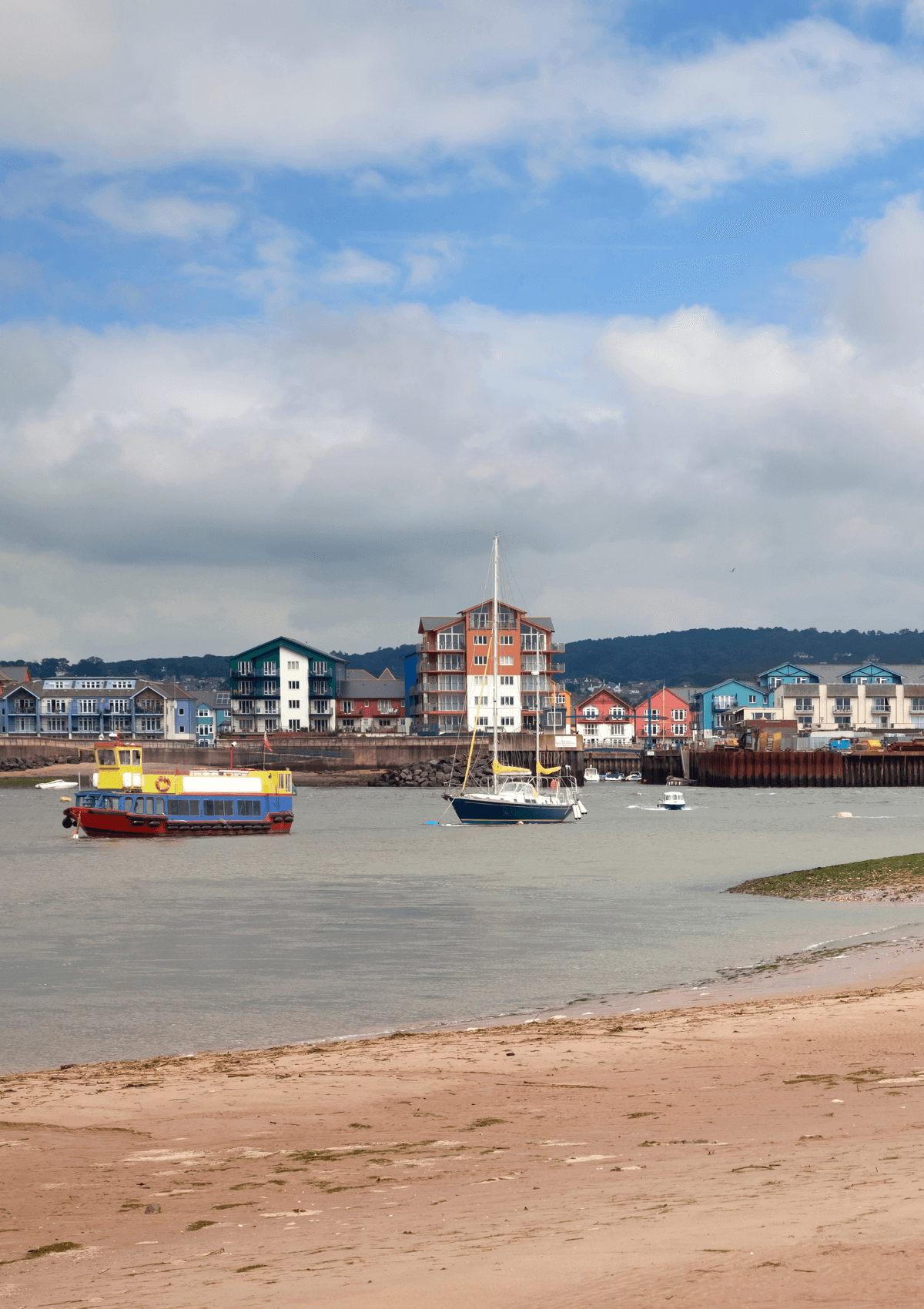 Whether you're walking around this lovely area, or cycling using one of the many cycle paths, you're sure to have a great time in Exmouth. It's a bustling town with lots going on, including unique shops, restaurants with delicious local food, and of course Exmouth Beach brings the bucket-and-spade atmosphere you're looking for.
Check out the World of Country Life for a family-friendly day out, or head to the Hawkridge Bird of Prey Centre to meet the fascinating birds that live there.
And if you're looking to enjoy a day at the beach, take a trip to privately owned Sandy Bay Beach. It's picture perfect, and is an ideal spot for swimming with the family as it has lifeguards on duty, as well as the chance to look for teeny sealife creatures in the abundant rock pools. With toilets, parking, a cafe, deckchairs for hire, and disabled access, it's a great day out for everyone, and one of the best Devon seaside towns to visit.
7. Salcombe
Situated in the South Devon Area of Outstanding Natural Beauty, Salcombe is easily one of the most picturesque towns in Devon, and maybe even England. A walk around the harbour and coastline is enough of a beautiful day out in itself, but there's lots more to do in Salcombe. If you like sailing, this is the perfect place for you. If not, you'll still love it as it's on the Kingsbridge Estuary and is simply beautiful.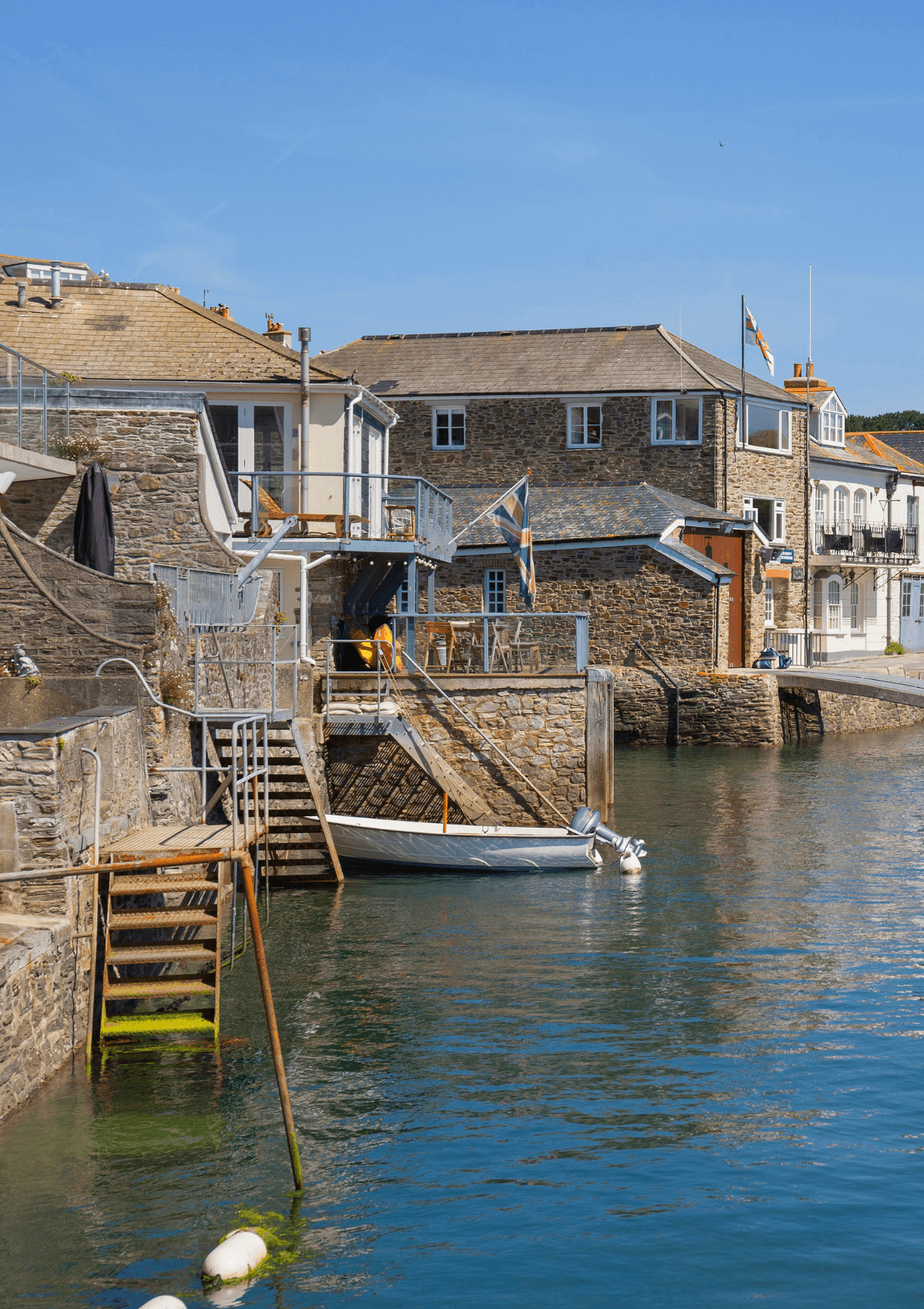 Salcombe is an ideal water sports location, with the choice of sailing, kayaking, surfing, paddle boarding and more all available on the waters that look way too blue to be in the UK! In Salcombe you'll find stunning beaches, cute boutique shops, independent retailers offering delicious local produce like fresh seafood, Salcombe Dairy ice-cream, and the award-winning Salcombe gin distillery.
Go a walk to Start Point Lighthouse, visit the local art galleries and gift shops, and finish your day at one of the amazing restaurants and bars in the town. Salcombe is a gem by the sea, and well worth a visit no matter what kind of holiday or day out you're looking for — one of the best Devon seaside towns by a mile!
There are so many gorgeous Devon seaside towns to choose from, but deciding which one is the best for you and the type of trip you want to go on can be tough. We hope these ideas offer a glimpse into the kind of seaside staycation you can enjoy when you visit this stunning part of our country. Load the car up with your beach towels and drive to the beautiful Devon coastline for one of your best days out ever.
Been to a great attraction in one of these seaside towns, or think something else should be included on this list? Let us know!
Quick List: Devon Seaside Towns
Dartmouth
Ilfracombe
Woolacombe
Paignton
Torquay
Exmouth
Salcombe
---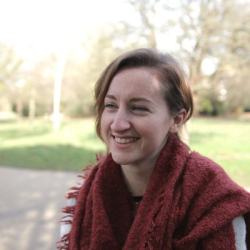 Latest posts by Caitlin McAllister
(see all)