Looking for things to do in London with teenagers? Whether you're trying to beat lockdown or summer holiday boredom, or simply want to treat your teen to a family day out that isn't going to have them rolling their eyes, we can help.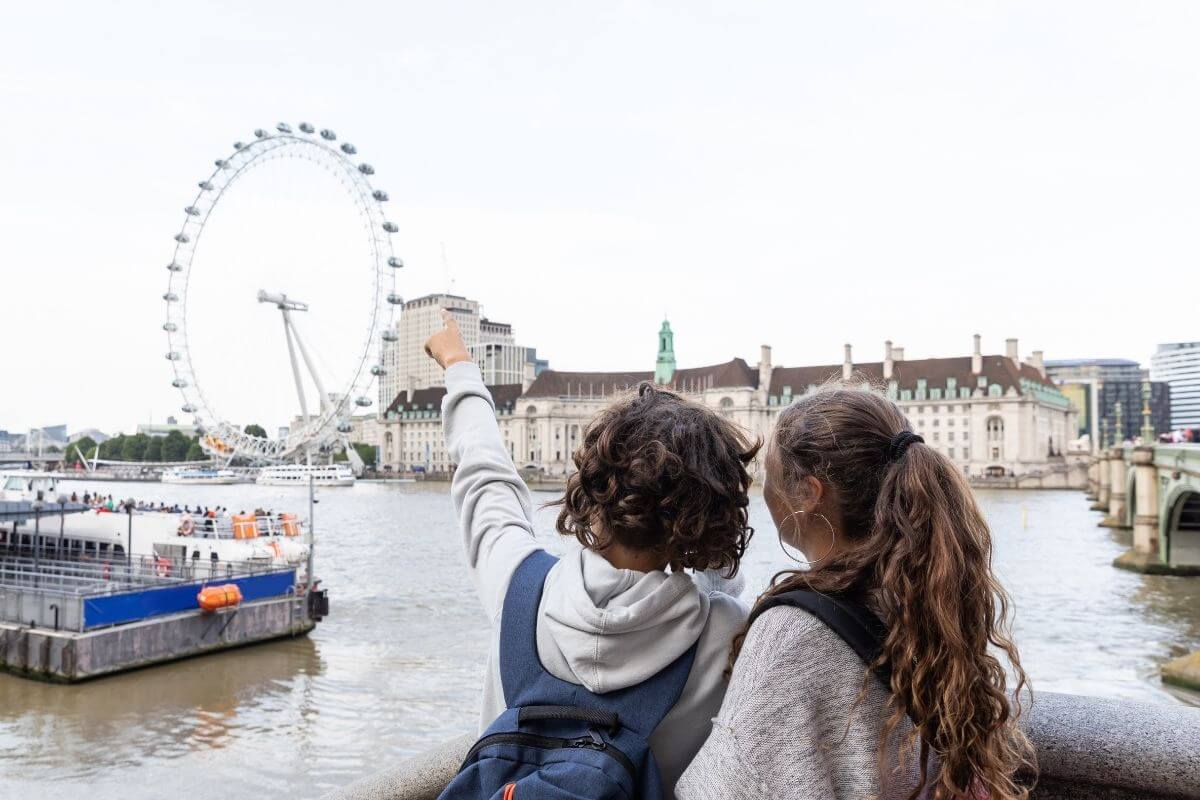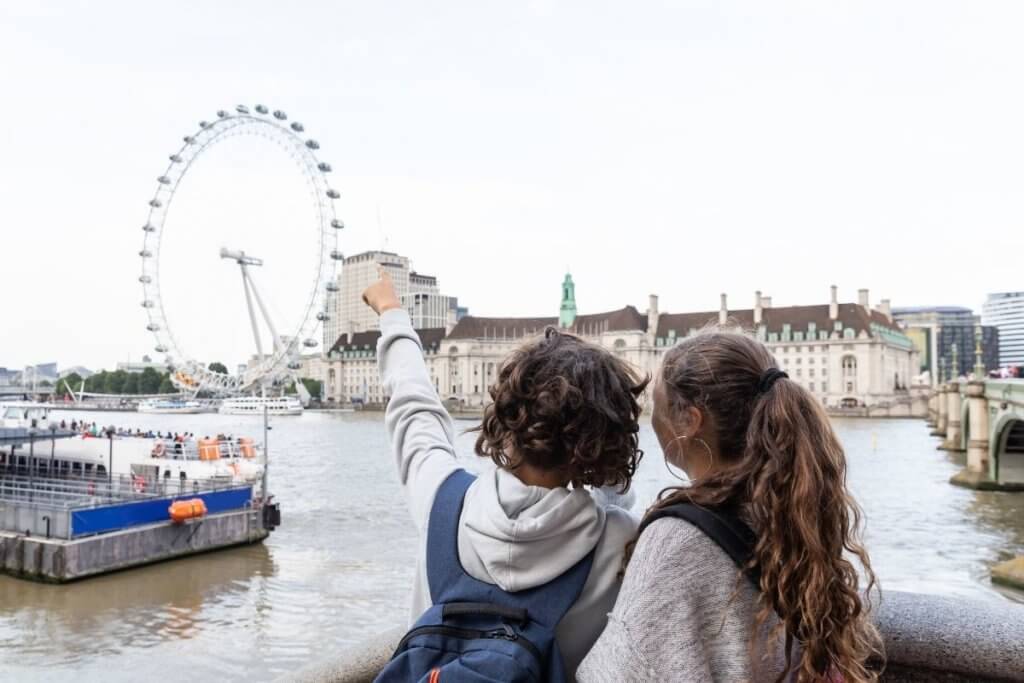 Teenagers are notoriously hard to please, so we've collated this guide to London with teens to help you find a day out in London that any teen will enjoy.
It can be difficult to tear teenagers away from their screens and get them out of the house sometimes, but it's definitely worth the hassle. You'll be happy to hear that London is packed full with teenager-friendly activities and attractions, so we've hand-picked the 10 best things to do in London for teenagers in our opinion.
---
Things to do in London with Teenagers
Here are the best London attractions for teenagers to keep them off their phones, at least for an hour!
---
1. Head to the Natural History Museum
Let your teen 'get their geek on' by taking them to one of London's most popular attractions, the Natural History Museum. It's a great option for a free day out in London for teenagers.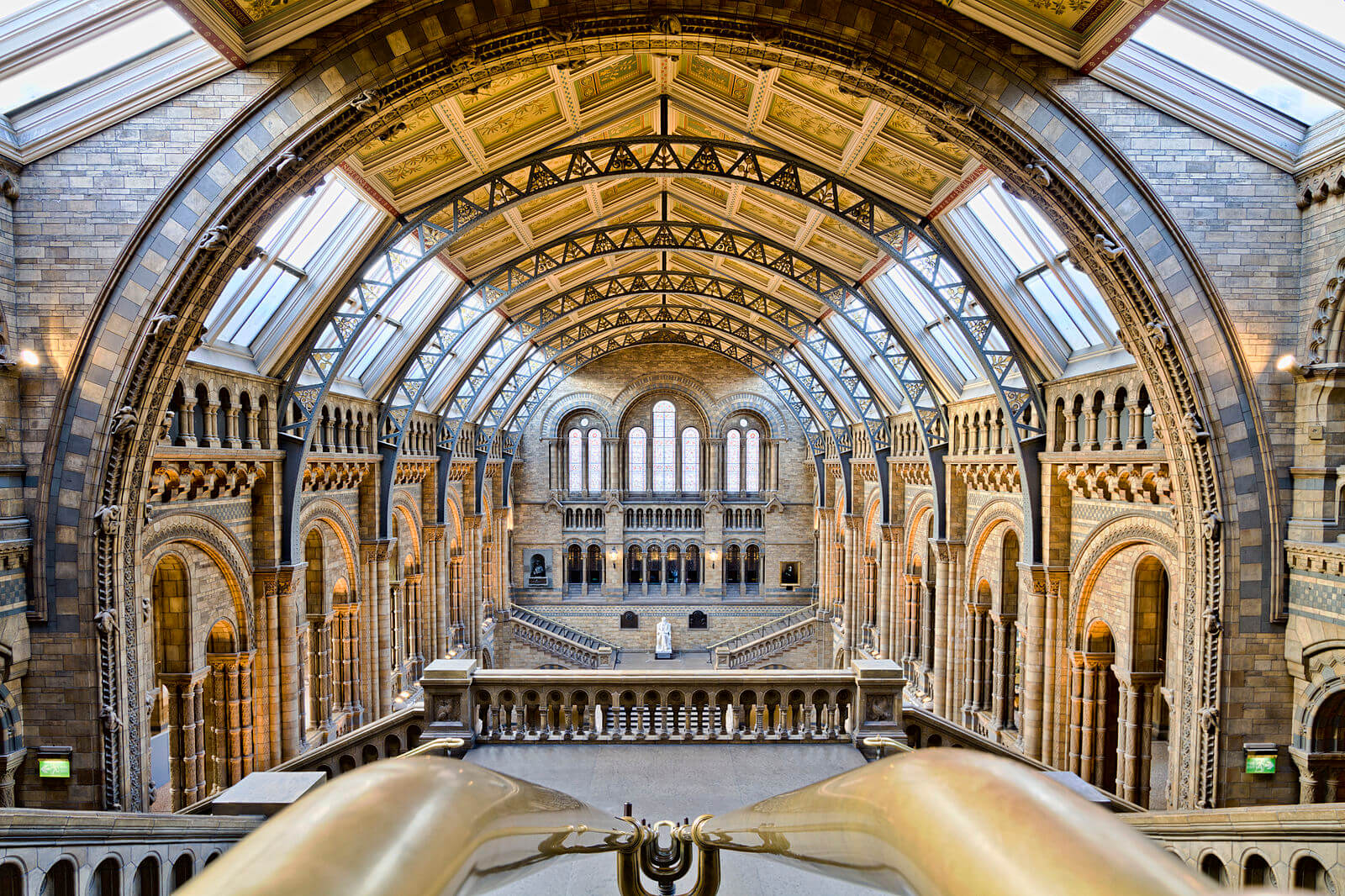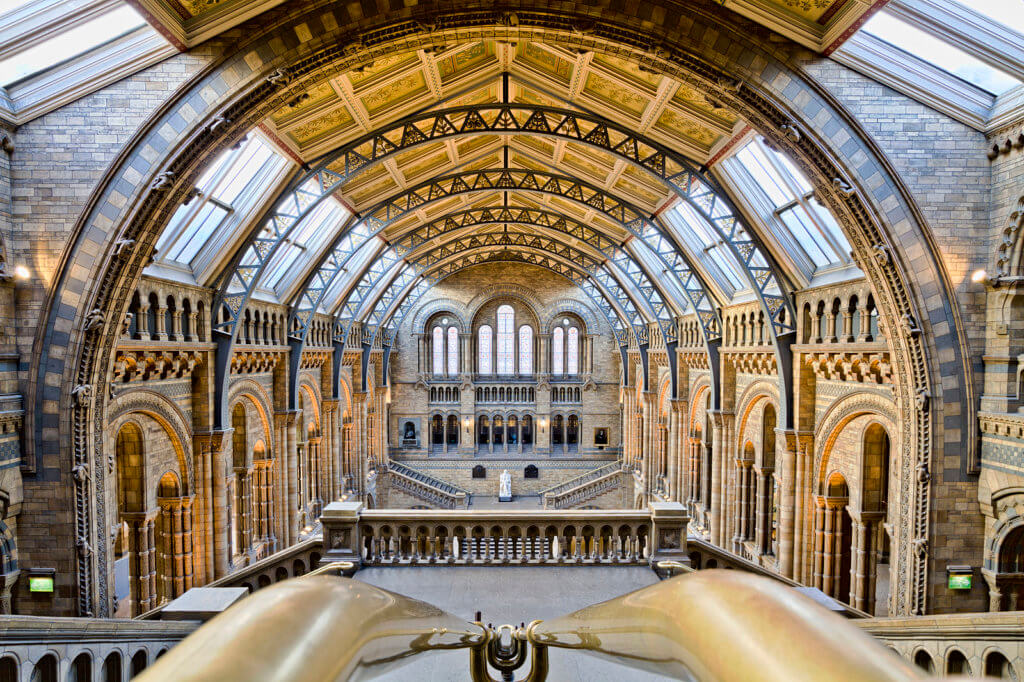 With a whole host of different exhibits, there is sure to be something that sparks your teens interest, with the dinosaur exhibit a classic family favourite. The museum also puts on different events throughout the year, such as the current Fantastic Beasts exhibition, which any Harry Potter-loving teen will enjoy. Visiting the museum is a good option for when the weather's not great and in winter an ice rink and fun fair is also available outside.
London has a number of world-class museums. The Science Museum and the Victoria and Albert Museum are only a stone's throw from the Natural History Museum, so you could explore more than one if you have time. All three are located on Exhibition Road, and are less than a 5-minute walk from South Kensington station. A great area of London for teens!
---
2. Make a visit to London Zoo
Who doesn't love a trip to the zoo? It's a timeless choice for a family day out in London whether you're a teenager or not. Within the concrete jungle that dominates London's landscape, a taste of the wild is a true marvel.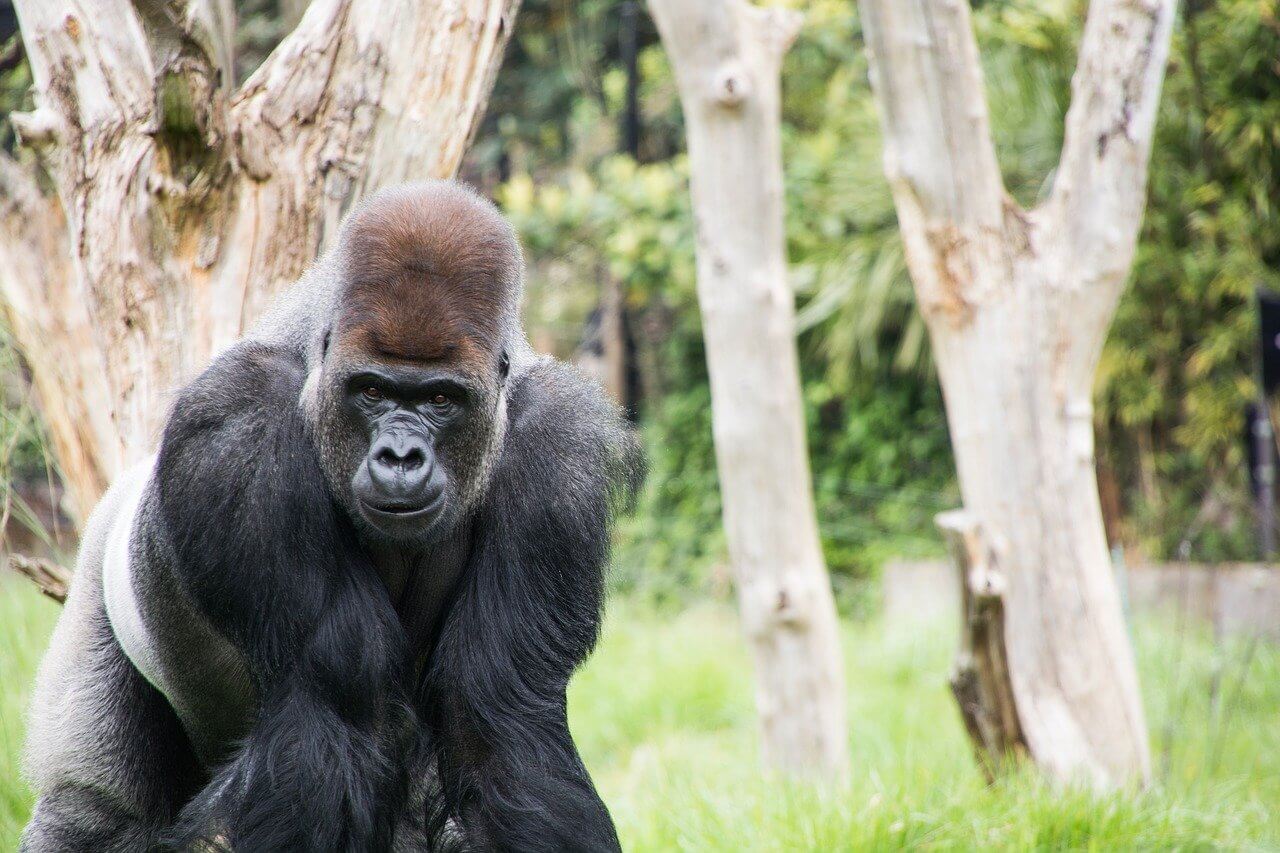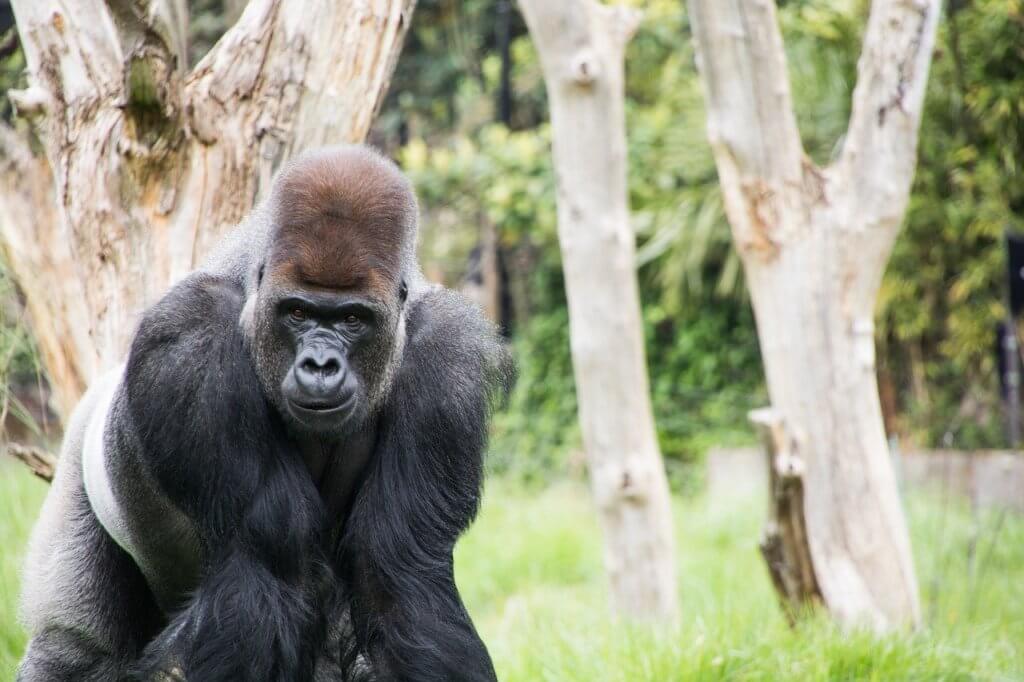 From big cats to tiny reptiles, London Zoo has a wide range of animals to see. For an extra touch of magic, the zoo offers a range of additional 'experiences' from feeding the gorillas and meeting the penguins up close, to experiencing the life of a zoo keeper with their 'Keeper for a day' and 'Giraffe Experience'. These sessions usually need to be pre-booked and incur an additional charge, so check availability before you go.
Located in Regents Park, the Zoo is easy to access from most parts of London. They have a car park available which lies outside of the congestion zone, which also has a bike shed if you wish to tie in a bike ride or simply jump off at the tube at Regents Park station.
Book online in advance to receive 10% off standard gate ticket prices and save time on the gate.
Tickets bought online on the day of your visit will be charged at the standard rate (same price as on the gate).
---
3. Visit a skatepark in London
If you're looking for low-cost or free things to do in London for teenagers, a trip to a skatepark is a great budget option. London has a huge selection of outdoor skateparks scattered across the city, which can be enjoyed for free. For rainy days, or a more complete experience, treat them to a trip to one of London's indoor skateparks.


Skating experienced a lull in interest in recent years, but with the new scooter scene exploding across the UK, skateparks are full of teenagers once more. If scooters aren't your teens' 'thing', skateboarding and BMX has been highly popular amongst teenagers for decades and roller skating is now making a welcome comeback.
These sports are great exercise and a good way to get teenagers outdoors and away from their screens. Skateparks also offer a good opportunity for teenagers to socialise, which many of us haven't had much opportunity to do as of late. Skateparks are fun for all the family, welcoming young children, teens and adults alike.
London has a number of fantastic skateparks to choose from. Take them to the birthplace of british skateboarding, the Southbank skatepark, or visit the popular BaySixty6 indoor park. House of Vans is also a popular venue for teens. They run skate and BMX sessions on their underground ramps, alongside an array of other events, like art exhibitions, film nights and live music.
---
4. Go and explore the London Dungeon
Our next day out in London for teenagers is a spooky / scary one…
The Dungeons bring London's dark history to life through thrilling underground rides and terrifying interactive shows, with live actors telling the tale of Jack the Ripper, Sweeney Todd, and much more. It is a particularly good idea for something to do in London for teens studying such history in school, to consolidate their knowledge in a fun way.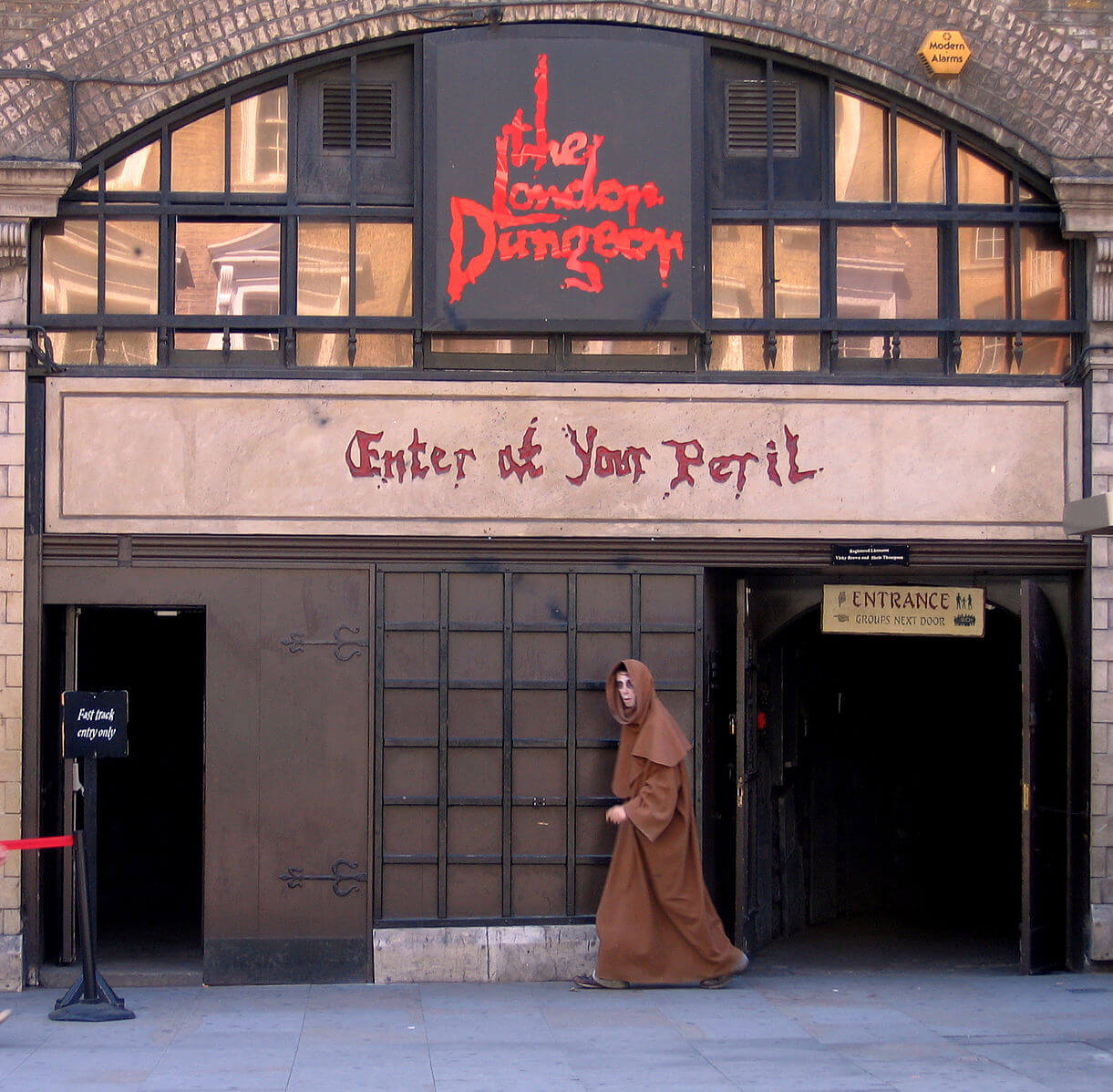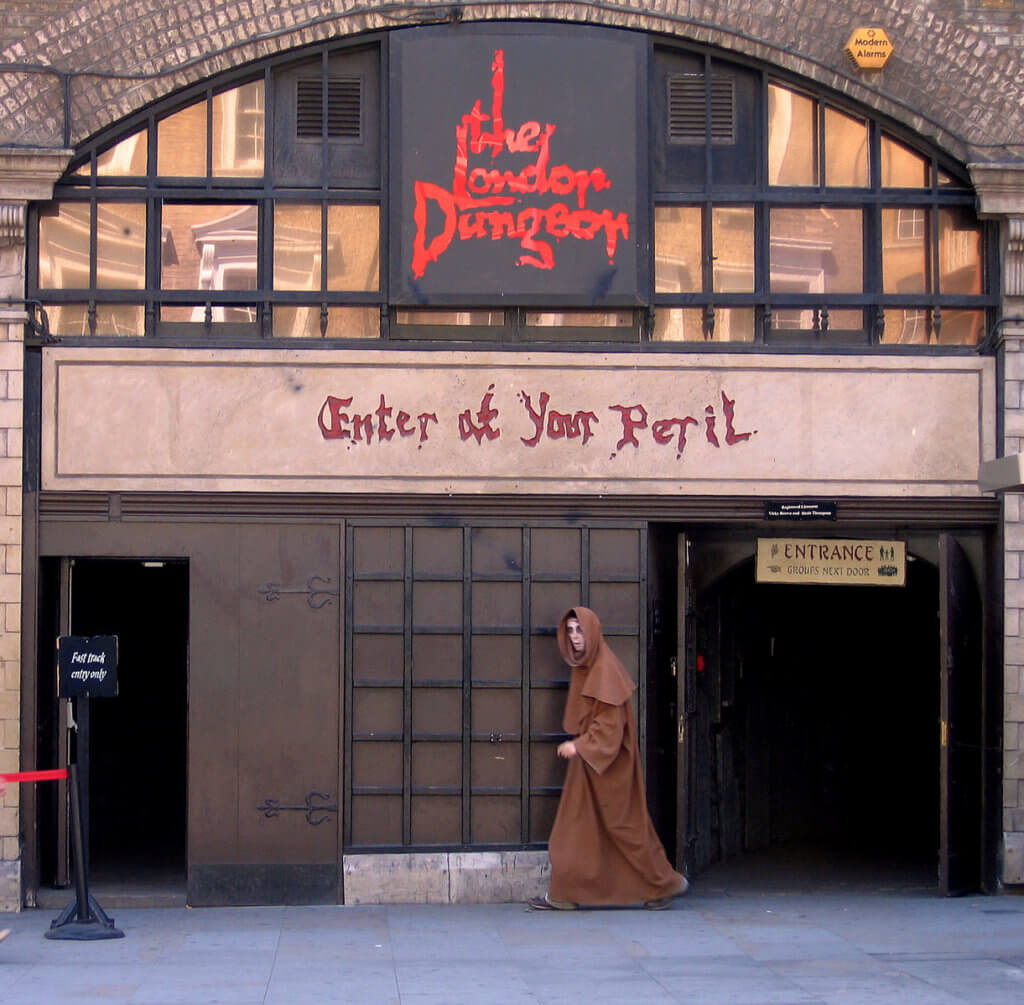 You can combine a trip to London Dungeons with other popular excursions like the London Eye and the Sea Life Aquarium, with a multi-attraction ticket. Booking these tickets in advance can help you plan your budget for the day too.
The London Dungeons does have some genuinely scary moments, and explores some gory and unsettling moments of British history, so it may be better suited to older teenagers, although children are allowed to enter as long as under 15s are accompanied by an adult.
---
5. Get your photo taken at Madame Tussauds
Take your teenagers star-spotting in London, by visiting the world famous wax sculpture museum, Madame Tussauds. Find your idols and have your photo taken with eerily lifelike sculptures of celebrities, royals and historical figures.
This is one of the best things to do in London with teens if the teen in question is addicted to celeb gossip. They'll love seeing their favourite celeb up close.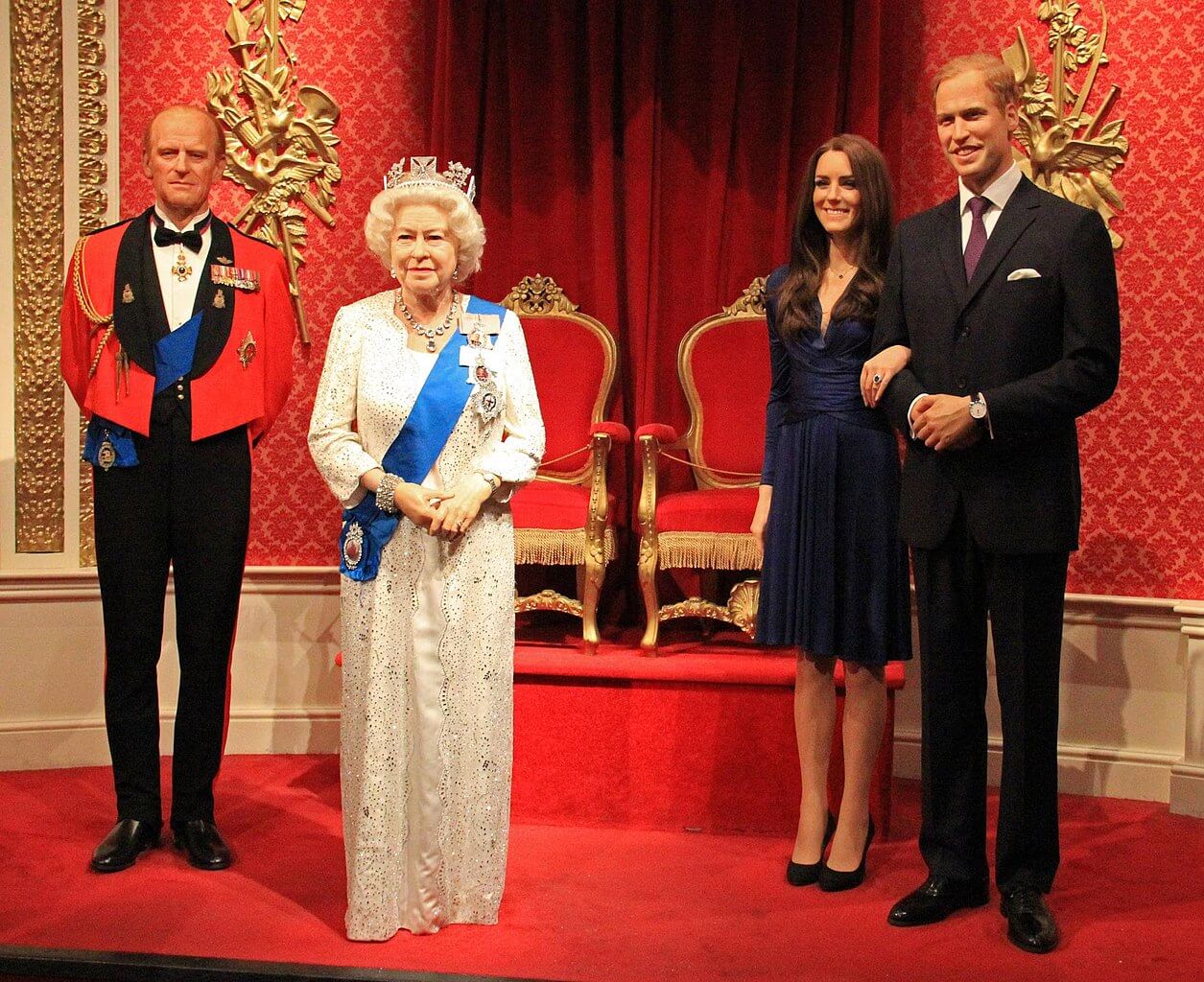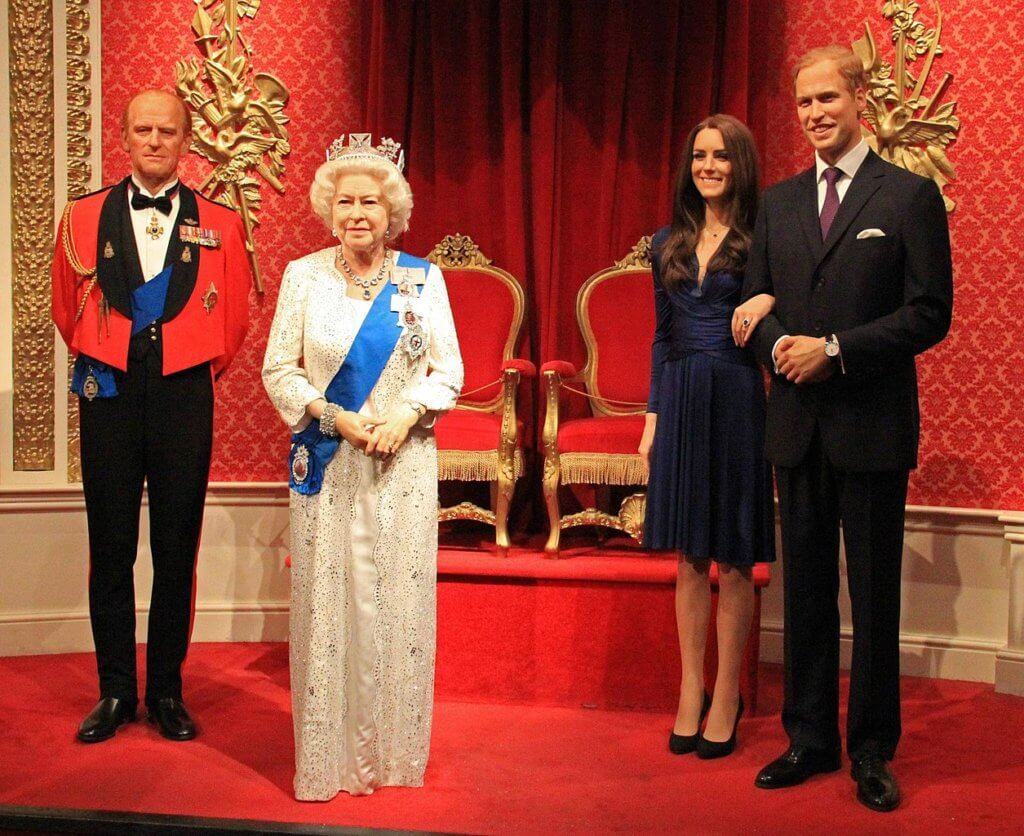 Newer additions to the museum are drawing a younger audience, with wax works of Marvel characters, singers like Miley Cyrus and even YouTubers attracting more teens in London than ever before.
Like the London Dungeons, entry to Madame Tussauds is also available as part of a multi-attraction ticket, if you would like to explore some other things to do in London for teens at a discounted price.
Marylebone station is very close by, as are Baker Street and Regents Park stations, if travelling by train. 
Have a look at our guide to saving money with a Blue Peter badge to see if you can get any of these for free.
---
Check out our free days out in London for some budget-friendly ideas!
READ MORE: What to Do With Babies in London
---
6. Visit London with the Big City Saver
Simplify your trip to London with the Big City Saver ticket. Snap one up and you can visit the London Eye, London SEA LIFE Centre, Madame Tussauds AND the London Dungeon.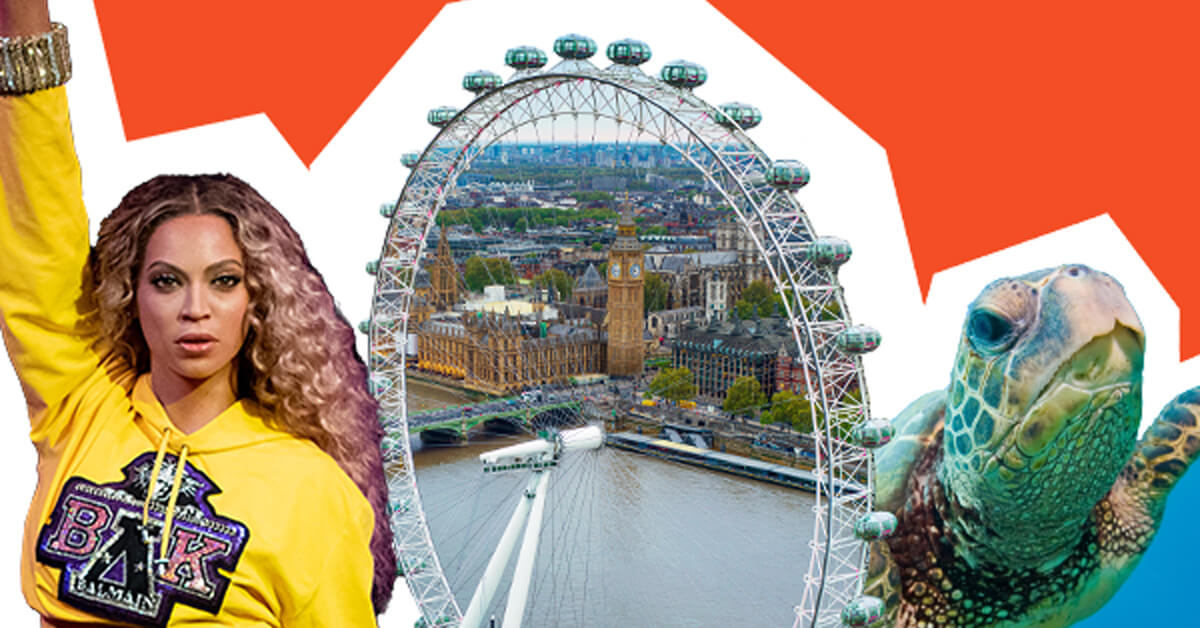 The Big City Saver ticket is great value, helps you to plan your budget in advance and to plan out your day of iconic London attractions too. You've also got 90 days to visit all of the attractions and you can reschedule for free.
Visit them all and you'll save over £75!
Book your Big City Saver London ticket here.
7. Climb the trees at Go Ape
The perfect day out in London for teenagers who are active and energetic, Go Ape is a treetop adventure park that'll bring out your teen's inner Tarzan. Enjoy an adrenaline filled day traversing high ropes in treetop challenges and admire the views as you speed through the air on zip wires.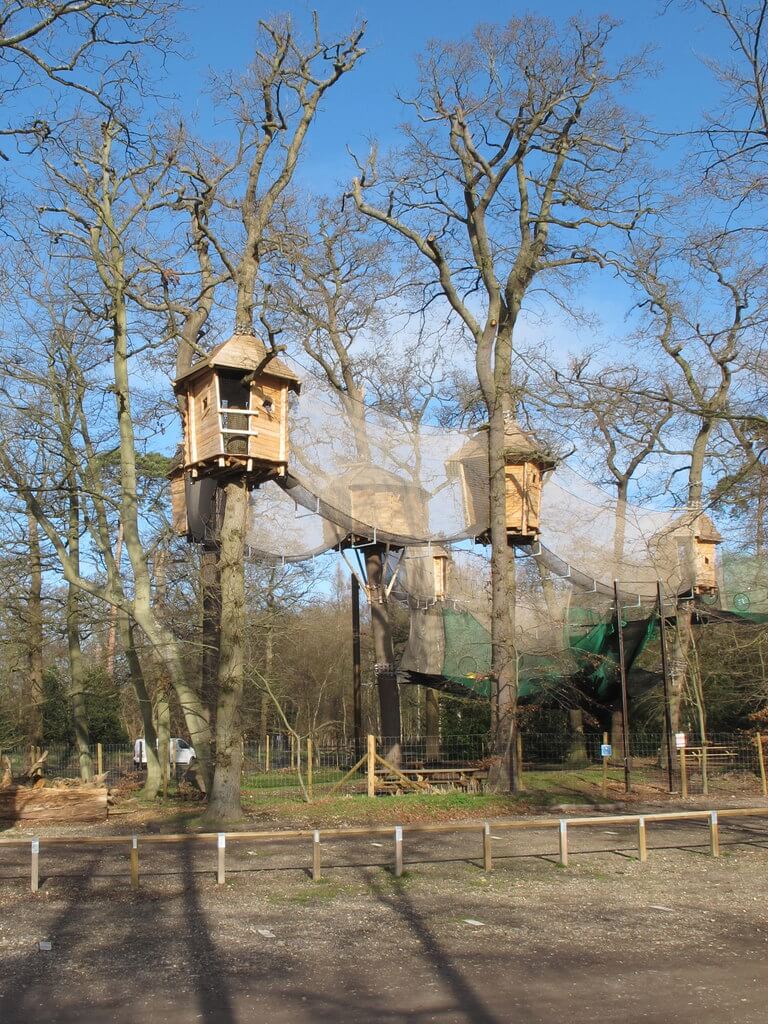 Great for all age-groups, under 13s have to have an adult with them in the trees, but 13-15 year olds can be supervised from the ground and those over the age of 16 don't require supervision (don't worry, they're strapped into harnesses!).
There are three Go Ape sites in London: Battersea Park, Alexandra Park and Cockfosters, each with their own unique features. All three London Go Apes are located along the M25 and are easily accessible by London Underground Tube and overground stations.
---
8. See a West End Show
While a trip to the theatre may seem like an obvious choice for a day out in London for teenagers, shows like Matilda, Wicked and The Lion King just have to be seen to be believed. Whether your teenager has a passion for drama or not, they'll no doubt love seeing the films they were particularly fond of growing up, brought to life on stage.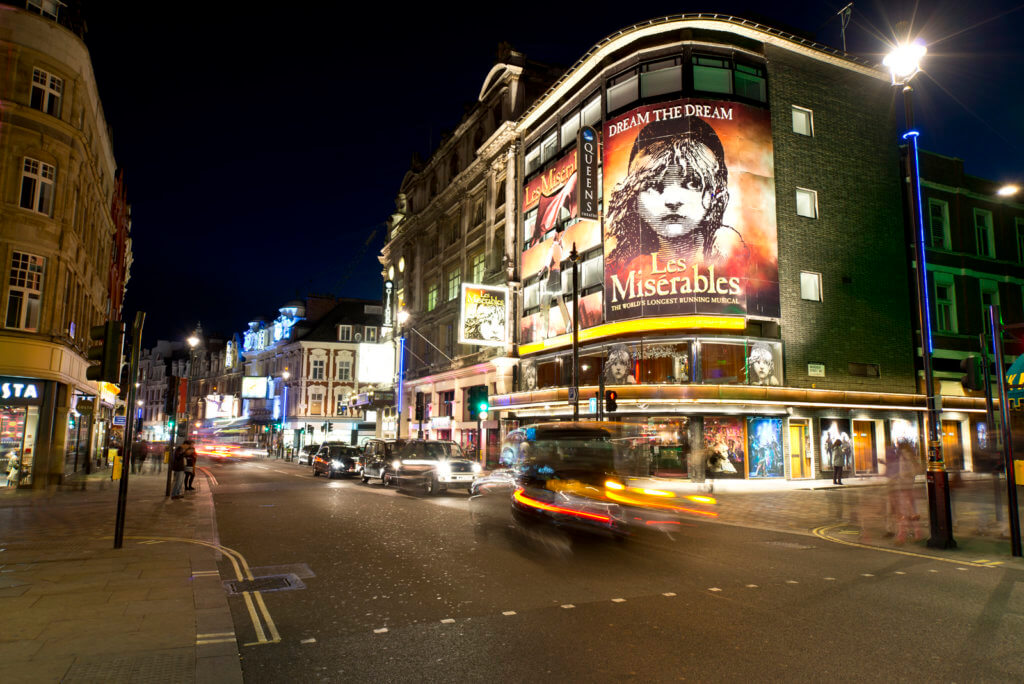 Experiencing the atmosphere and culture of London's West End theatre district will be an unforgettable experience and is a great choice for teens that appreciate more 'grown up' activities.
Going to the theatre in London with teens can be an expensive option but if you're savvy you can find tickets for a reduced price by booking in advance. For example in August, Kids Week offers free tickets to under 16s with an accompanying adult, making this a more affordable day out.
---
9. Get adventurous at Arcelormittal Orbit
Entertain your teen at the Arcelormittal Orbit, in Queen Elizabeth Olympic Park. Let them brave the UK's highest freefall abseil from the UK's tallest sculpture as they take in the awe-inspiring view of London from above. In addition to abseiling, the Arcelormittal Orbit is also the home to the world's longest and tallest slide. Arguably the most adrenaline-filled activities for teenagers London has to offer.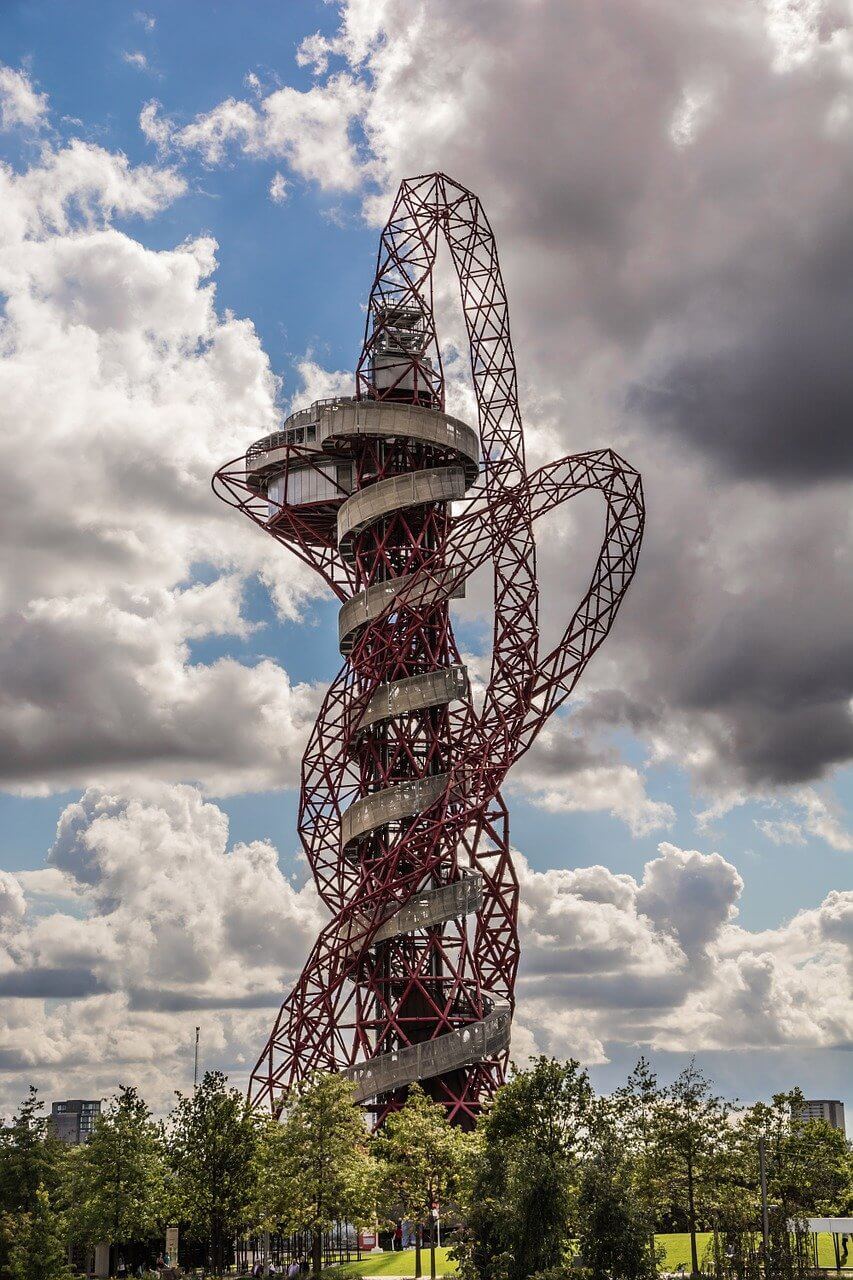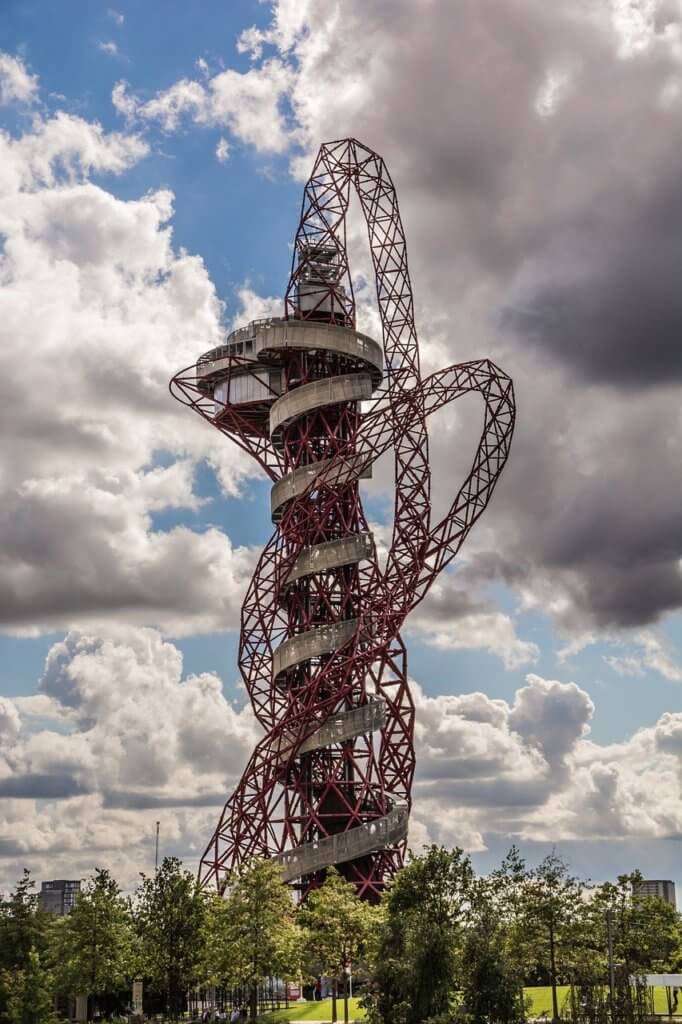 Teenagers must be aged 14 and over to be allowed to abseil, whilst the slide is open to those over the age of 8, as long as they are 1.3m in height. This is one of the newest London attractions for teenagers.
The Arcelormittal Orbit is only a 10 minute walk from Stratford station,which can be reached by a short underground tube journey from the city.
READ MORE: The Best Days Out in England for Teenagers
---
10. Go up the London Eye
The London Eye is the iconic wheel on the London skyline – what could be more 'London' than going up in it and having a ride around? Tickets to the London Eye include a 30-minute ride in one of the 32 pods and 360° moving views from the heart of the city. From up there you can see the Houses of Parliament and Buckingham Palace. You can even see as far as Windsor Castle on a clear day!
Prebook to guarantee your entry, and to beat the queues.
11. London Sealife Centre
Just next door to the London Eye is the London Sealife Centre – you can easily do both on a day trip to London. The London Sealife Centre offers an amazing underwater world for all kids, teenagers and adults to enjoy.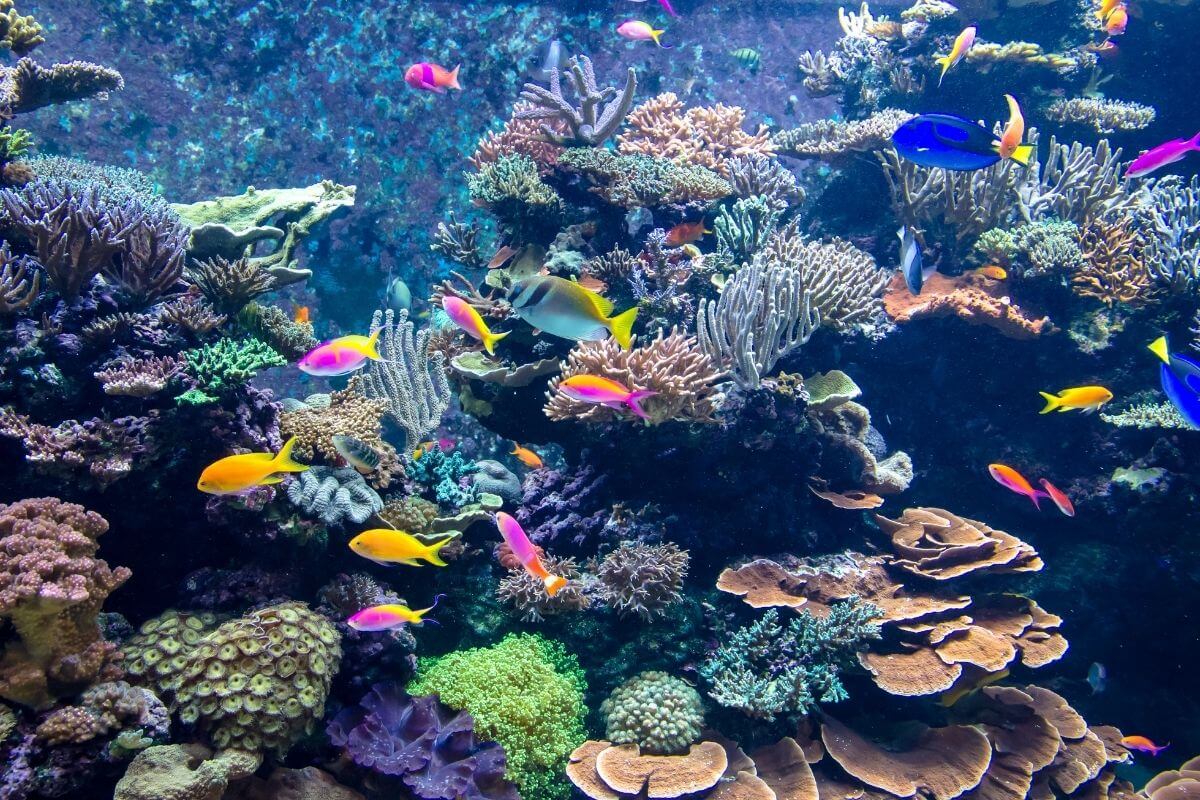 Visit and you'll see over 500 species from every part of the world in 14 themed zones over 3 floors. London Aquarium is the best aquarium in the country – you can interact with the animals at public feedings, diving displays and touch pools too. Marine life loving teenagers will enjoy seeing all the colourful animals under the sea, in London.
12. Buy a Go City All Inclusive London Pass
The Go City All Inclusive London Pass is the ultimate ticket to unlock the best of what London has to offer. With this pass, you gain access to over 80 top attractions, tours, and experiences across the city. From iconic landmarks like the Tower of London and The Shard to fascinating museums like the Cartoon Museum and the Rugby Museum, the pass allows you to explore at your own pace.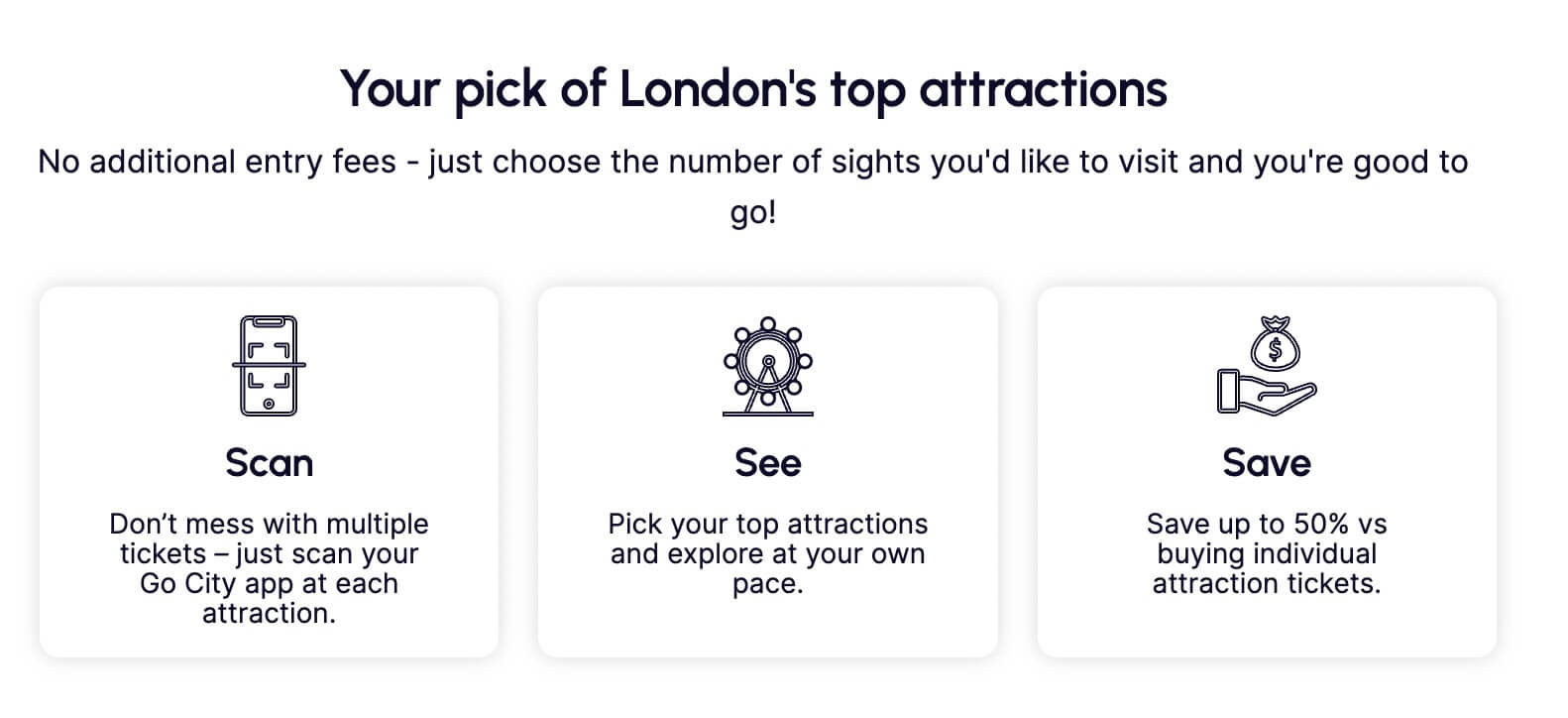 Enjoy hop-on-hop-off bus tours, and even a Thames River cruise. The Go City All Inclusive London Pass offers convenience, flexibility, and substantial savings, ensuring you make the most of your London adventure. You could save up to 50% on top London attractions every day of your trip!
With the London Pass you pick a credits package for 1, 2, 3, 4, 5, 6, 7 or 10 consecutive days. Then you can enjoy all the included benefits. Make sure to read all the Ts and Cs for the details.
13. Or get the Go City London Explorer Pass
If you're not up for seeing everything in London with your teenager, then take a look at the Go City London Explorer Pass instead. This way you can use your credits to select how many attractions you wish to visit, and you'll then have 60 days to do so. Plus, there's no need to decide which ones you'll visit before you purchase, so you'll still be able to keep your plans flexible.
This is a better option if you just want to see a few of the premium attractions in London, rather than them all.
Just outside of London…
14. Warner Bros. Studio Tour London – The Making of Harry Potter
If your teen is a fan of the Harry Potter series, they'll love exploring the wonders of the Wizarding World at the Warner Bros. Studio. Teenagers, kids and parents alike will have an unforgettable day on this magical tour of the studios.
With original props, costumes and sets to explore, it offers an immersive experience and really is the perfect day out for 'Potter-heads'. You can also treat them to a 'green screen experience' as you watch them fly over London on a broomstick, draped in a Hogwarts robe.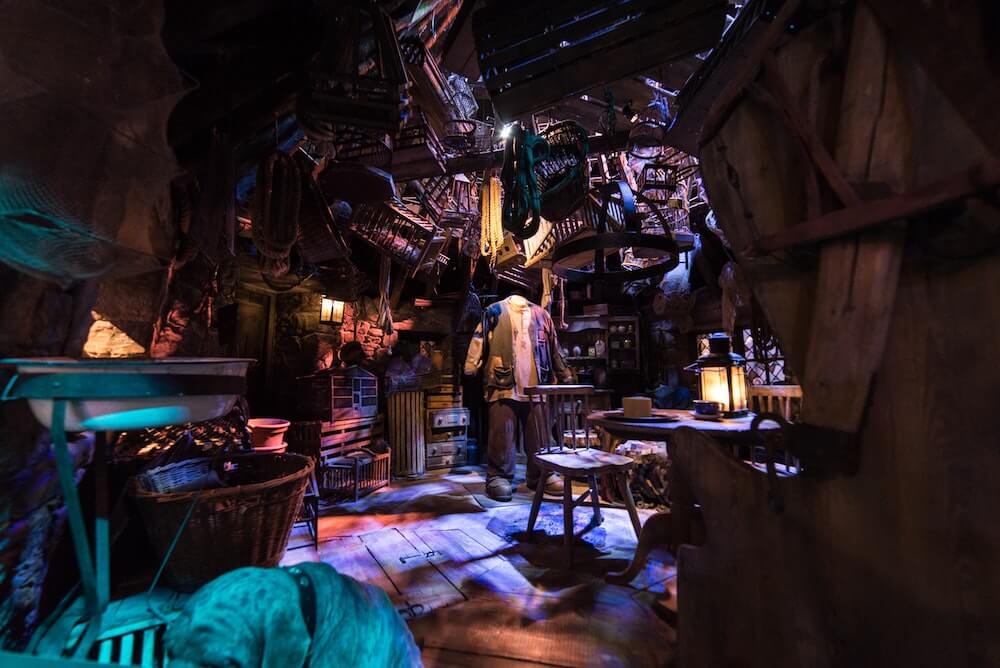 This is not the cheapest day out, and between entry tickets, travel costs, extras to enhance their visit and a waltz around the gift shop will set you back quite a lot, so you may wish to reserve this one for special occasions like birthdays. You'll also need to book the Wizarding World of Harry Potter well in advance as it's an extremely popular attraction.
Check to see what's on before you go, as there are special features throughout the year, such as the upcoming 'Dark Arts' feature over autumn and 'Hogwarts in the Snow' for winter.
You'll need to venture out of Central London to Watford to get to the studios, but it's pretty easy. There is a shuttle bus that runs from the nearest train station, Watford Junction. If travelling by car, take the M1 or M25 and take advantage of the free car park.
If you want to have a free Harry Potter day out instead, or maybe the next day if you're staying in London for longer – then take a look at our guide to the best Harry Potter days out.
---
15. Scream at Thorpe Park
Thorpe Park is the ideal day trip for thrill-seekers and one of the best things to do in London for teenagers.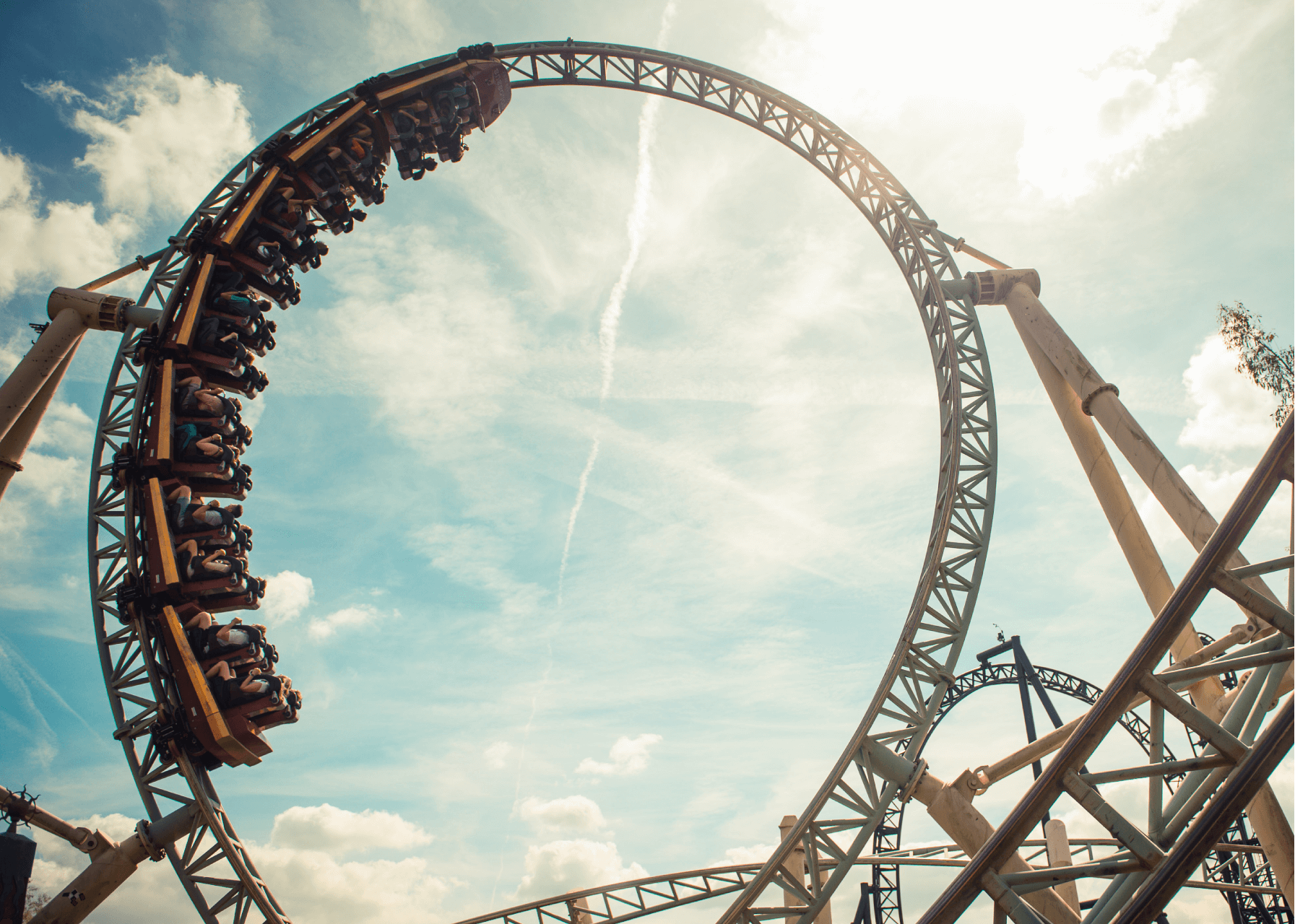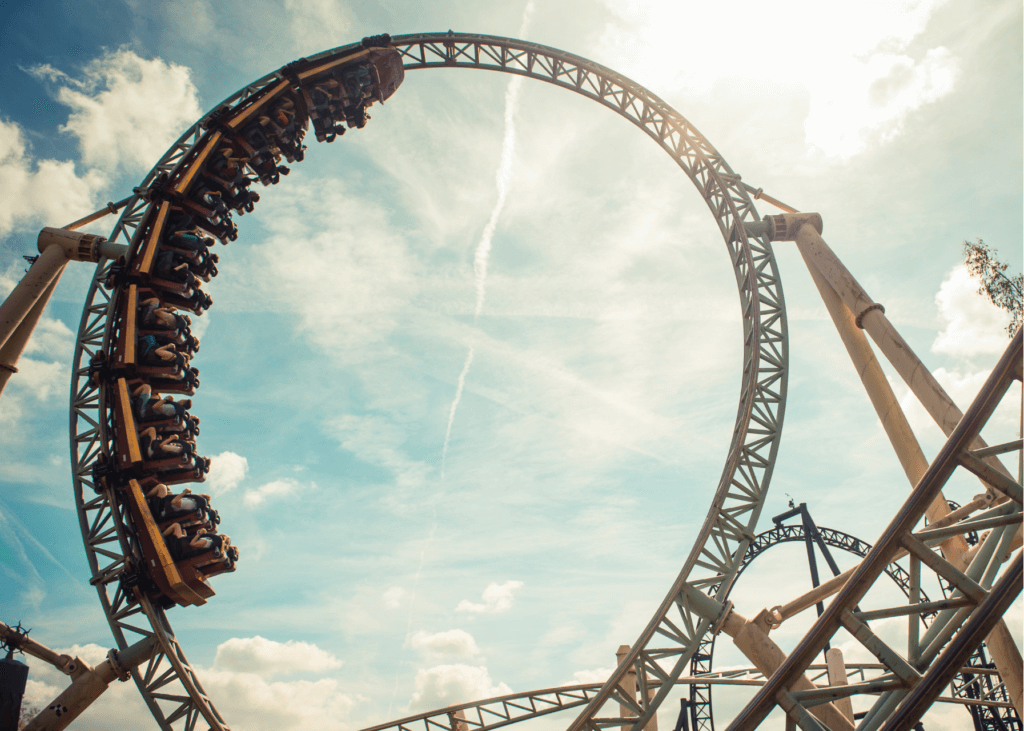 Spend the day hurtling through the air on some of Europe's best roller coasters, including Stealth, the UK's fastest coaster, Swarm, the UK's only winged ride and get drenched on the park's impressive offering of water rides.T here is an array of amusement park rides that will entertain younger children if you're taking the whole family along.
Thorpe Park also put on live events, such as the highly popular Fright Night over the Halloween period. Treat your teen with a stay at the park's themed hotel for a short UK break. Thorpe Park is one of the best theme parks in England, and so close to London!
BUY YOUR THORPE PARK TICKETS HERE
Save 33% on the gate price by booking in advance!
16. Go to one of London's cool day festivals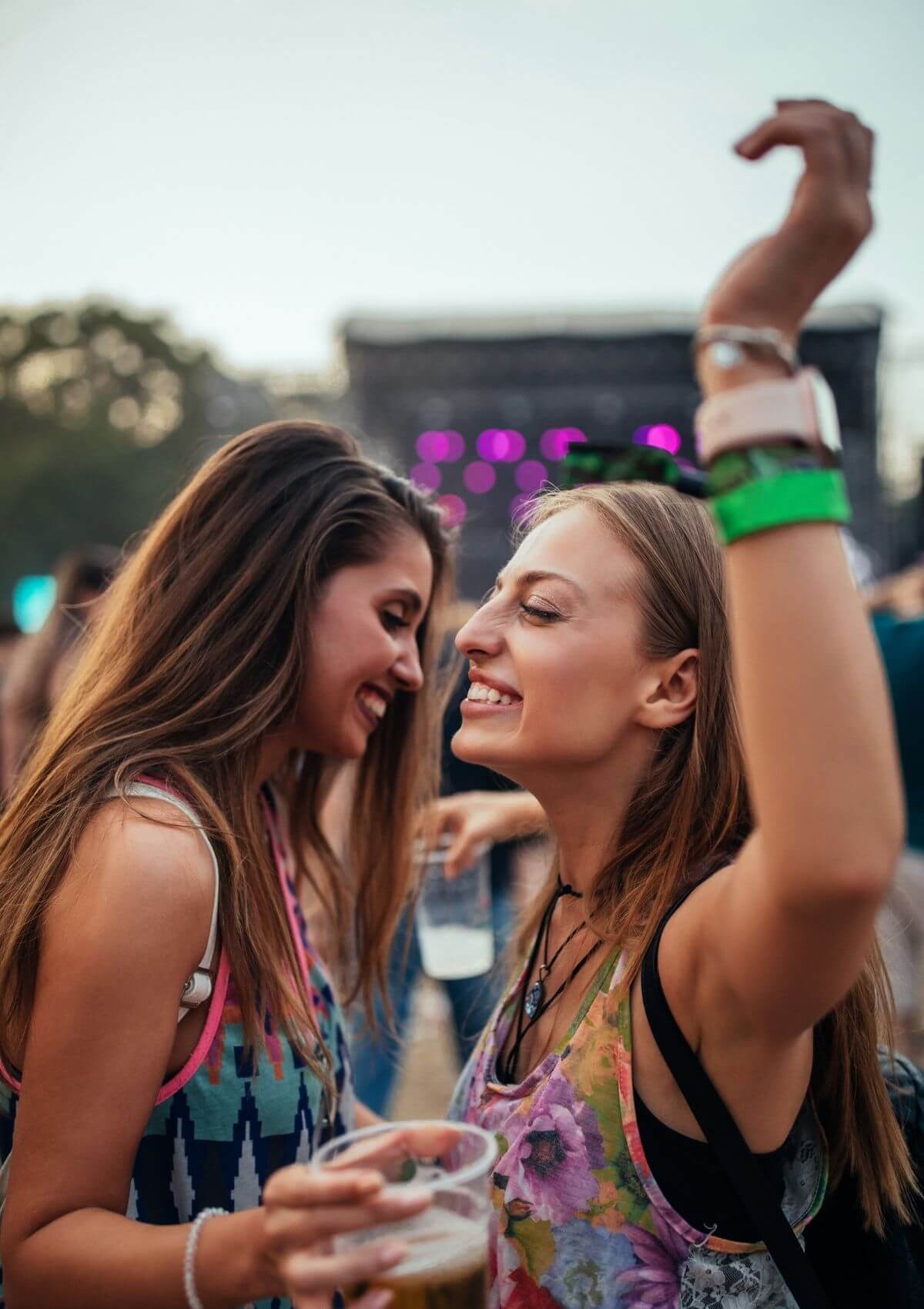 There are some great day festivals in London you could check out with your teenager. Even if it's a case of you dropping them off for a few hours, or at least you being on site should they need you. It's an idea!
17. Go for Afternoon Tea
Afternoon Tea is great fun at any age, and some teenagers will love it. All those pretty little cakes and sandwiches and the chance to be fancy – it's a wonderful experience. We've rounded up the best afternoon tea experiences in London right here.
18. Visit one of the city farms
Is the teenager in your life an animal lover? Well, there's no need to splash out on London Zoo when there are all these great London farms to explore.
---
Things to do for teenagers in London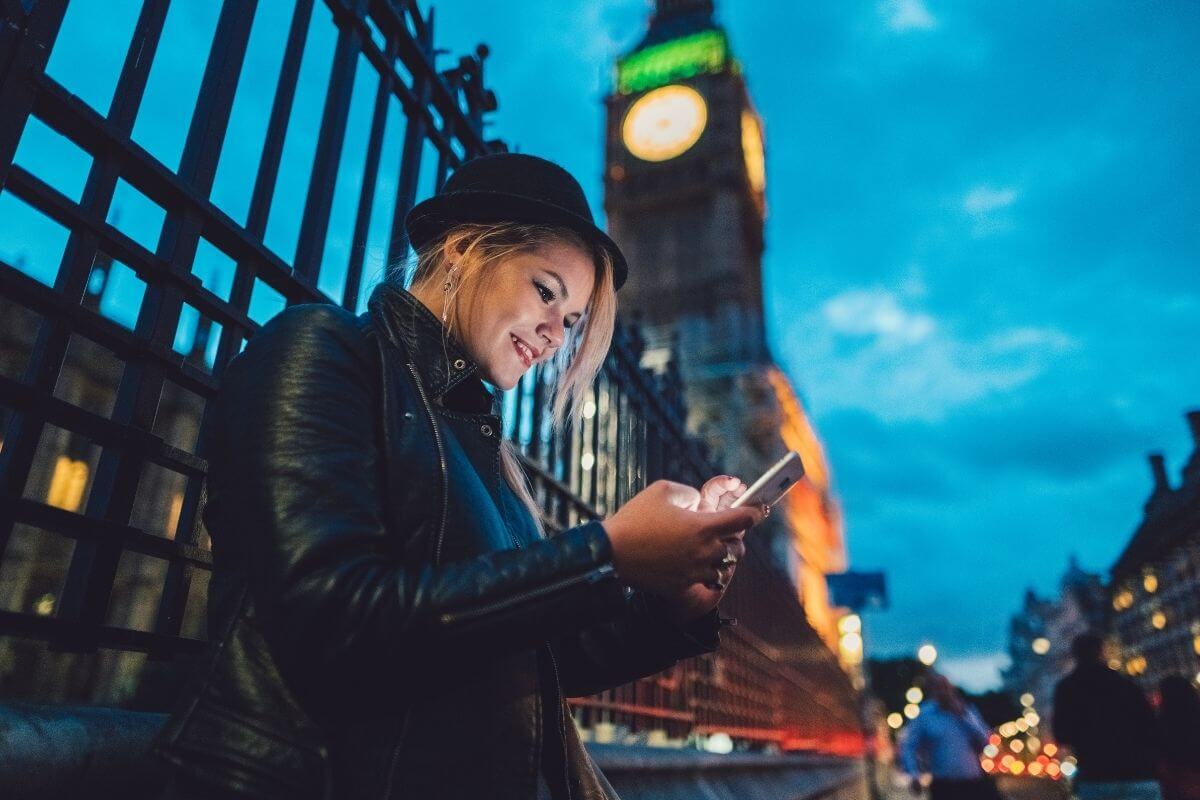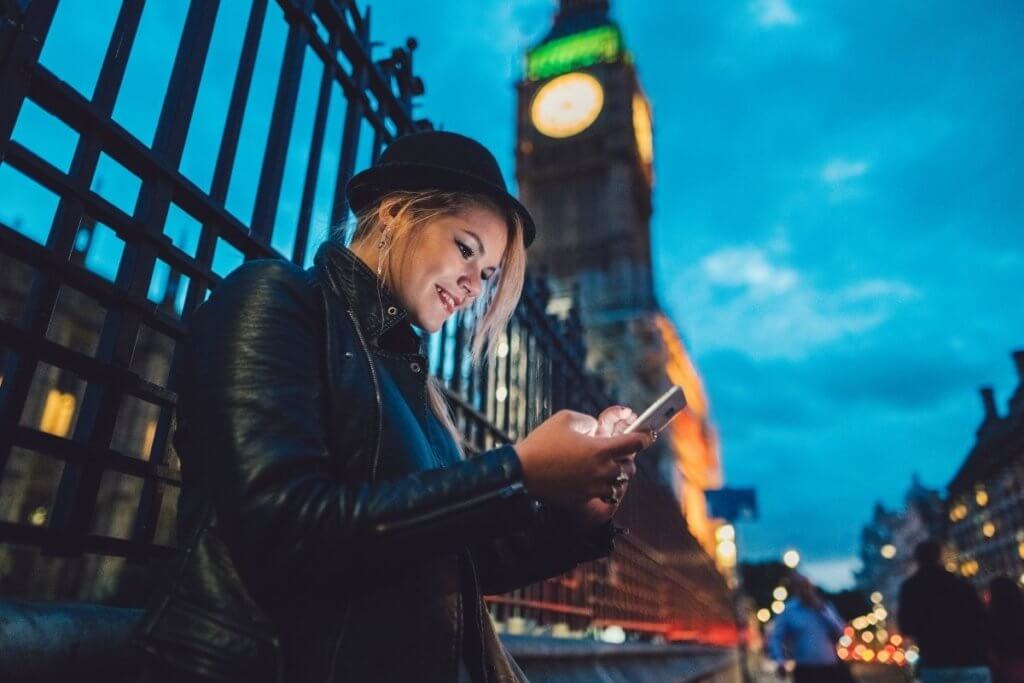 So there we have it, some of the best things to do in London for teenagers. Don't forget to save some money to buy them a souvenir from London or two, after a GREAT day out. Which one will you choose?
---
Quick list of what to do with teenagers in London
1. Head to the Natural History Museum
2. Make a visit to London Zoo
3. Visit a skatepark in London
4. Go and explore the London Dungeon
5. Get your photo taken at Madame Tussauds
6. Climb the trees at Go Ape
7. See a West End Show
8. Get adventurous at Arcelormittal Orbit
9. Warner Bros. Studio Tour London – The Making of Harry Potter
10. Scream at Thorpe Park
11. Go to a day festival
12. Go for afternoon tea
---
---