What to Do with Babies in London: 15 Brilliant Ideas for 2023
Babies in London! Are you thinking about a day out in London with babies? You can do it! You just need all the tips and advice below, a super chill baby, and a relaxed attitude – two outta the three will have to do!
If you're nervous about travelling to London with a baby, don't be. We're here to show you the safest and easiest things to do with babies in London for a great day out.
There are loads of things to do with babies in London – from science museums to zoos, you can still enjoy your day! We've picked out our favourite baby friendly London options for you, and delved into their changing facilities and anything else you might need to know about visiting the London attraction with a baby.
If you have any tips or comments around London for babies, please leave them in the comments section below.
Let's help each other!
How to Do London With Babies
Here's all our tips and advice on exploring London with a baby. Might be a bit different to those crazy days and nights out you remember!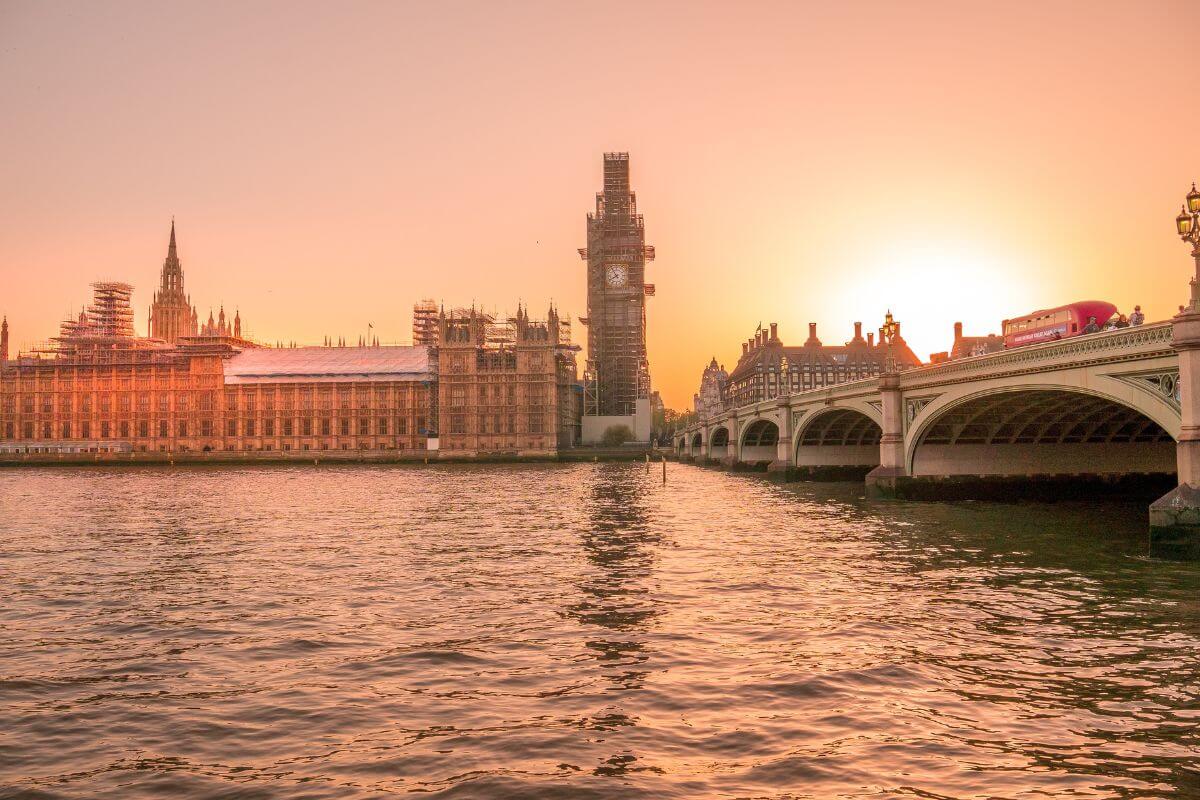 Getting around London with a baby
Travelling with a baby often means bringing many bags along. Another piece of advice which can come in handy: consider using luggage storage. You can easily book luggage storage in London and kiss goodbye dreadful walks around the city with heavy luggage and a crying infant!
Walking around London with your baby in a sling is easiest, but if you're out all day it can be exhausting. Also, if it's hot, especially on the tube. Don't be scared to do London with a baby in a pushchair – parents in London can do it! You're just going to need to be super patient with yourself, and others.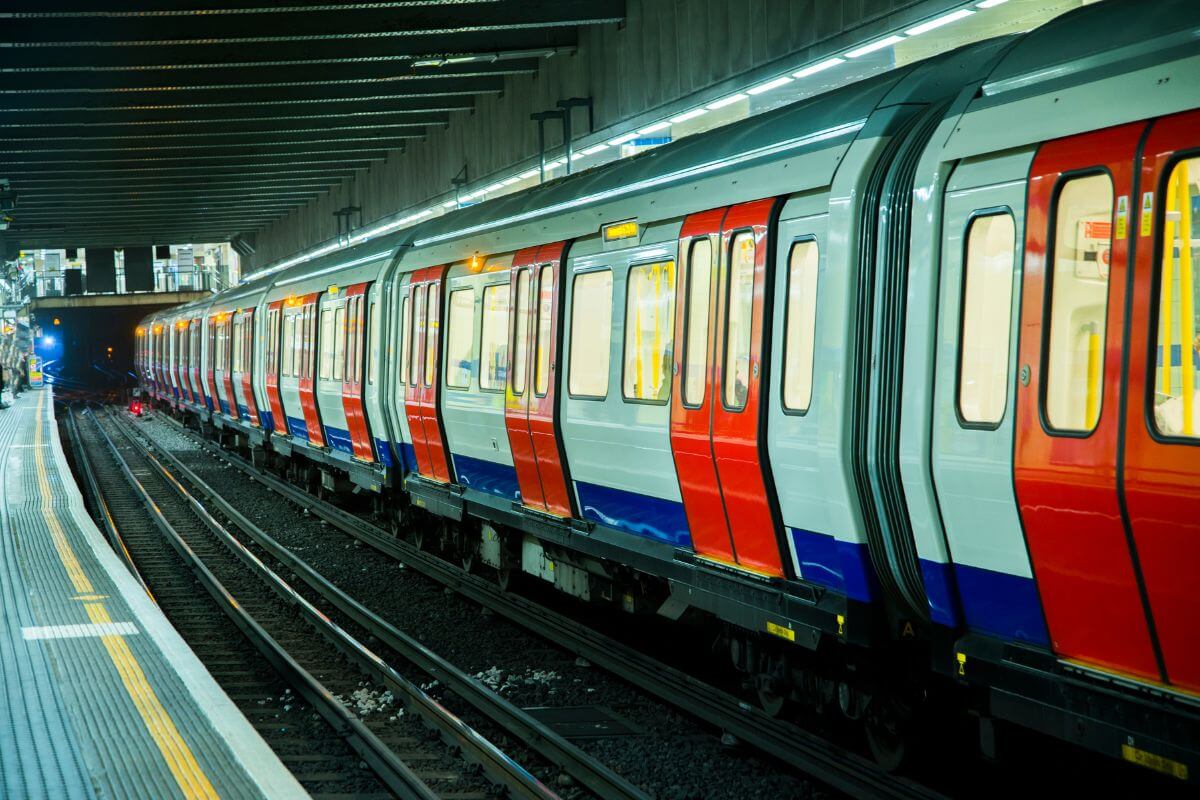 If you want to use the London Underground with your baby, baby-changing facilities are widely available and baby buggies can be carried on the Underground as long as they fold down. Try to use lifts where possible with babies in London, instead of the escalators. You can also use your baby's baby carrier or buggy on London buses, and there is priority seating for pregnant women and groups with children.
Ask at any ticket office for a badge to help you get round London with a baby – they cost £3 each. You can ask for a baby-changing facility in any large railway station, or baby milk and baby food in any British Rail catering outlet.
What to Do With Babies in London
Read on for our top tops on keeping your baby clean, entertained and happy in London Town.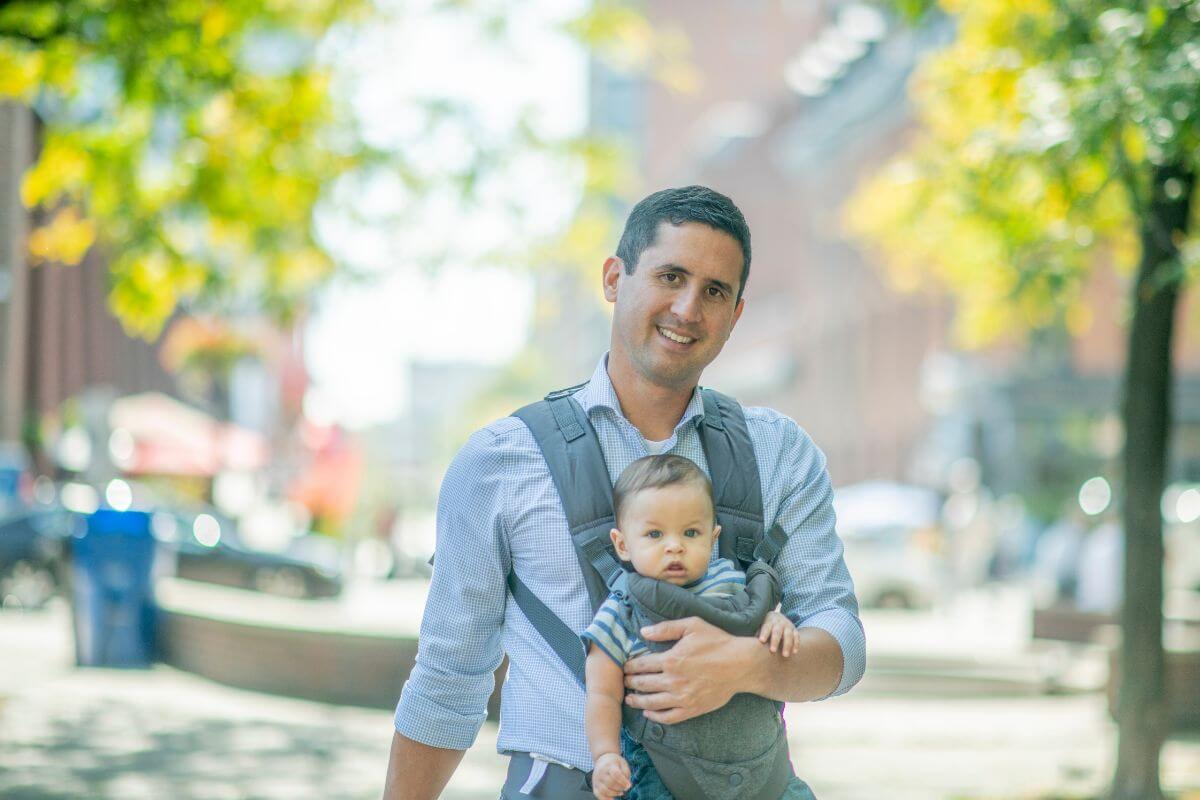 1. Tate Modern with a baby
The Tate Modern is a great shout when you're visiting London with a baby, especially when you want them to have a nap. It's calm, peaceful and all round lovely – although, if your baby is kicking off you might want to get out of the quiet rooms.
Tate Modern baby friendly highlights include some of the interactive baby listening stations which have a large selection of baby music and baby stories to keep your baby entertained whilst you look at art. Babies love cool lights, so keep an eye out for light projection exhibitions as you go round.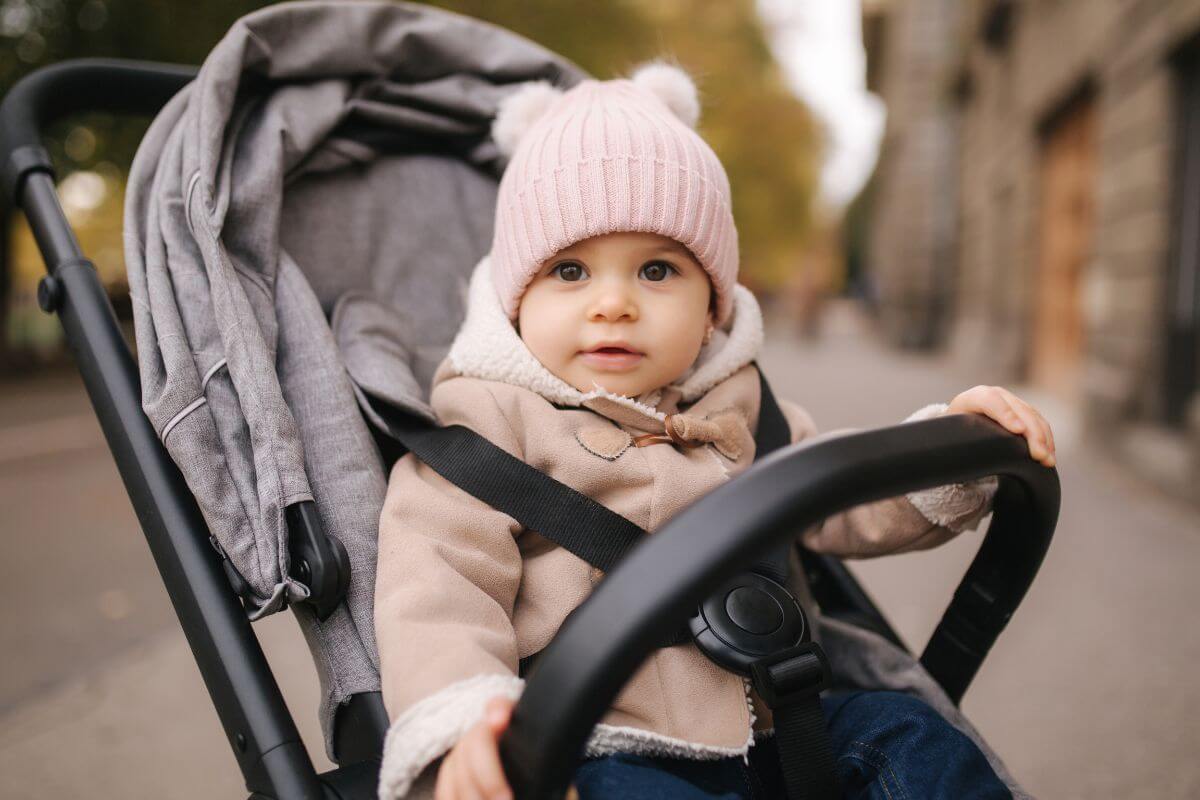 If you're visiting during school holidays, Tate Modern holds fun family activities including arts & crafts workshops for big and small kids with drop-in sessions that last no longer than an hour as well as shows and performances. This is your baby's chance to make some noise around the comfort of other babies.
Although it can be busy at peak times (weekends, school holidays) during the week a wander around the Tate Modern is lovely and relaxing. They welcome buggies and there are lifts available to help you get between floors. Even if you don't go to the big visiting exhibitions, you'll still enjoy looking around the museum's permanent collection.
The Tate Modern has baby changing facilities, baby feeding rooms and a quiet space between exhibitions where you can just chill too. This is a great spot for babies in London.
2. London Transport Museum with a baby
The London Transport Museum runs special Singing and Story sessions that are included with the price of entry. Right now they're every Tuesday and Friday, but you should check before you go. Download their family friendly guide so you know exactly what to expect when you arrive.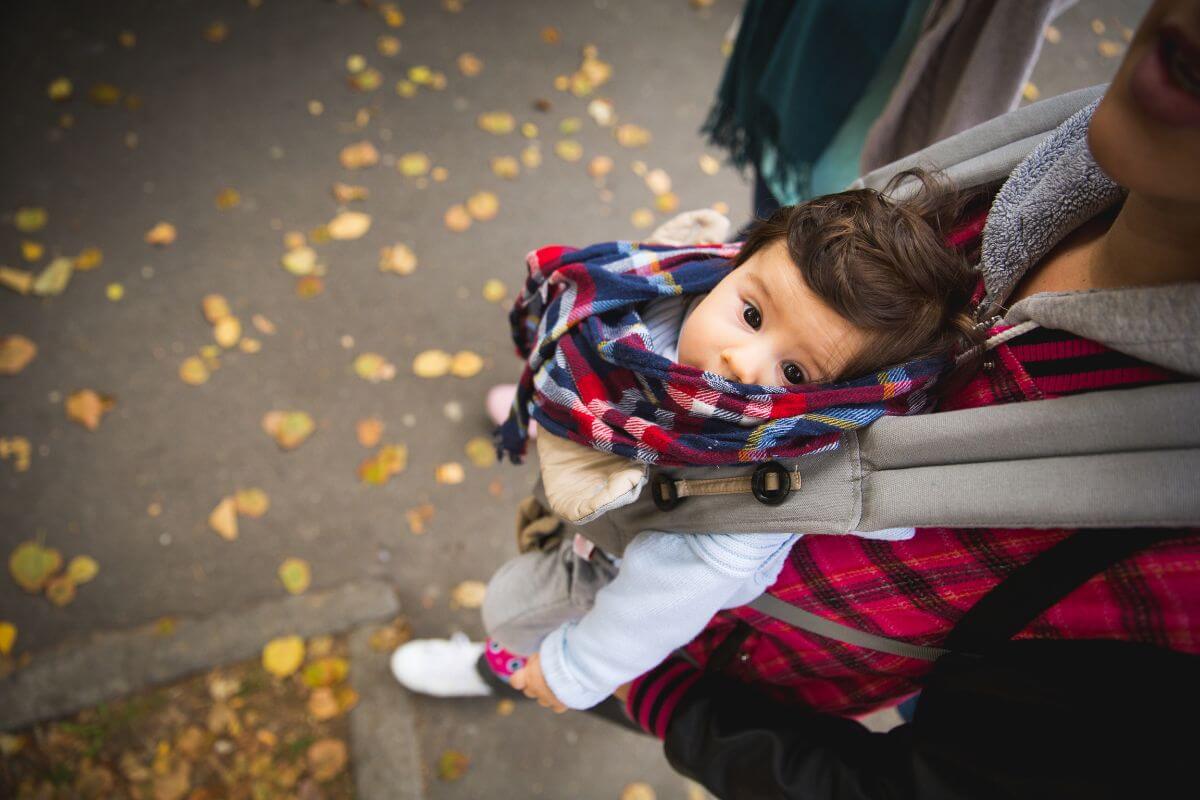 3. London Zoo with a baby
London Zoo is perfect for babies – your baby will have fun looking at all the animals. Children under three are free at London Zoo. As one of the best zoos in England, baby-friendly features include baby changing facilities, baby feeding areas and baby seating in the zoo restaurant.
Right now babies 0-8 months can enjoy Sensory Stories at the Zoo, as a special event just for them.
Sensory Stories at the Zoo
10:30 – 11:15am at the coral exhibit in Tiny Giants.
Our youngest guests (0-8 months) can venture under the sea, meeting colourful creatures and experiencing the sights, sounds and textures of the underwater world.
Pre-booking essential │ £10 per child (accompanying adult goes free). Price excludes Zoo admission.
Book online in advance to receive 10% off standard gate ticket prices and save time on the gate.
Tickets bought online on the day of your visit will be charged at the standard rate (same price as on the gate).
4. Hampstead Heath with a baby
One of the best things to do with babies in London is to visit the many great parks the city has to offer.
It's safe for walking babies to run around on Hampstead Heath, and fun too. The path up to the top means you can take a pushchair easily, which also means you can fill the bottom of it with picnic snacks. There are toilets and baby change facilities available but make sure you take everything you need.
READ MORE: How to Have the Best Two Days in London
5. Kensington Gardens with a baby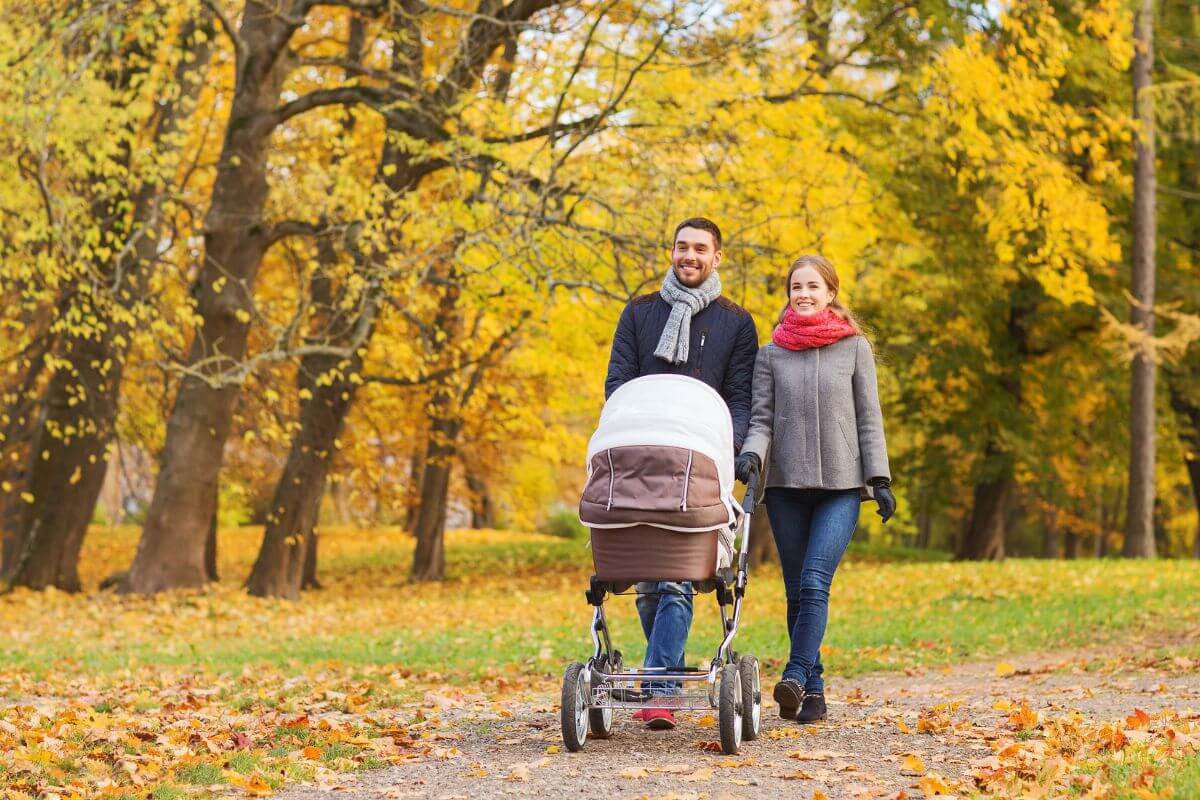 Look out for baby changing facilities, baby play areas and baby pushchairs at different locations in Kensington Gardens. This makes for a great place to visit on a baby-friendly London day out. There's plenty of space for babies to practice their walking and crawling, and for you to relax away from the craziness of the city too.
6. Natural History Museum with a baby
The Natural History Museum is running Bring Your Own Baby Nature Talks – for parents looking to learn about the natural world. Brilliant idea!
With topics ranging from pre-Renaissance philosophies of nature, to reproduction in sharks, you're sure to find something that appeals.

The content of the talks is designed for an adult audience, enabling you to learn about the natural world, in a space that allows you to tend to your baby. If your little one starts to cry, needs to feed or wants to play – no problem, we know how unpredictable they can be.

Everyone is free to move around as much as they need during the event and please feel free to bring along anything that your baby may need.

Please note that babies must be under the age of one.
Event dates
31 August 2022 14.00-15.00
29 September 2022 14.00-15.00
26 October 2022 14.00-15.00
If you like dinosaurs and other prehistoric beasts the Natural History Museum is a great shout. Babies are also welcome at Adventure Babies – a sensory storytelling class designed to boost their development and nurture a love for books. Check out the details on the Natural History Museum website.
7. Rivers and canal paths with a baby
London's many river paths and canal paths make for the perfect walking ground with your baby. It's a great way to keep them entertained while you just put one foot in front of the other, and to get some exercise and sightsee for free too. You know they're safe as they're all strapped in.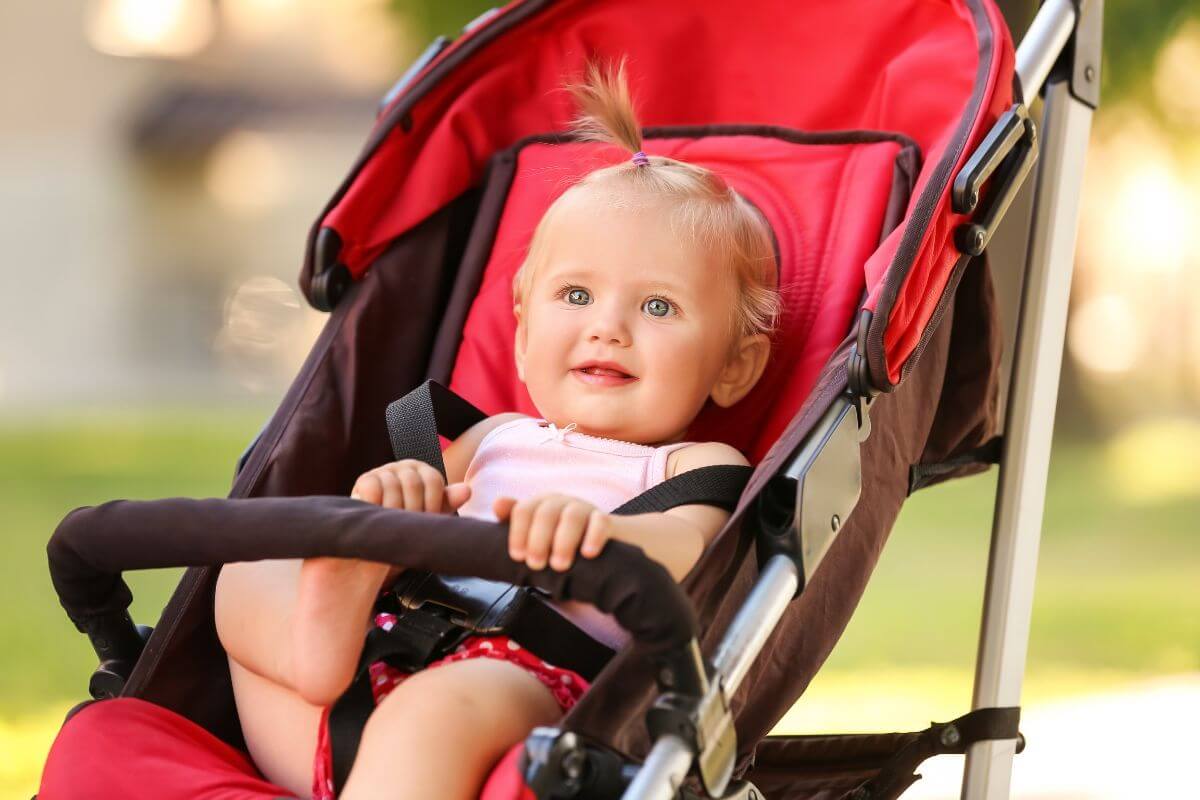 Walking the river and canal paths with your baby in London is also a great opportunity to check out any interesting looking cafes and bars you may spot along the way. Check out our favourite London canal walks here.
8. Shopping in London with a baby
Strap your baby into the buggy and go shopping on Oxford Street or Regent Street – your baby will (hopefully) love looking at all the bright lights and people watching. There's a lot of stimulation on those London streets!
Stores like Selfridges on Oxford Street have baby changing facilities, if you need.
9. London farms with a baby
Check out our great list of the best farms in London to visit with a baby. We think you'll be surprised at just how many there are!
More great places to take babies in London
SeaLife Centre – check out the best aquariums in England
London Eye
The Garden at The Science Museum
Under 1 Roof
The Postal Museum
Hackney City Farm
Discover Story Centre
London baby activities
There are plenty of baby-friendly activities in London. There are baby play areas, baby swimming classes and baby music classes. London's libraries offer lots of fun things for babies, such as story time or baby yoga. Some libraries in England also have baby sensory sessions where more than one baby can join in and the parent too. They're a great way to tire your little one out too.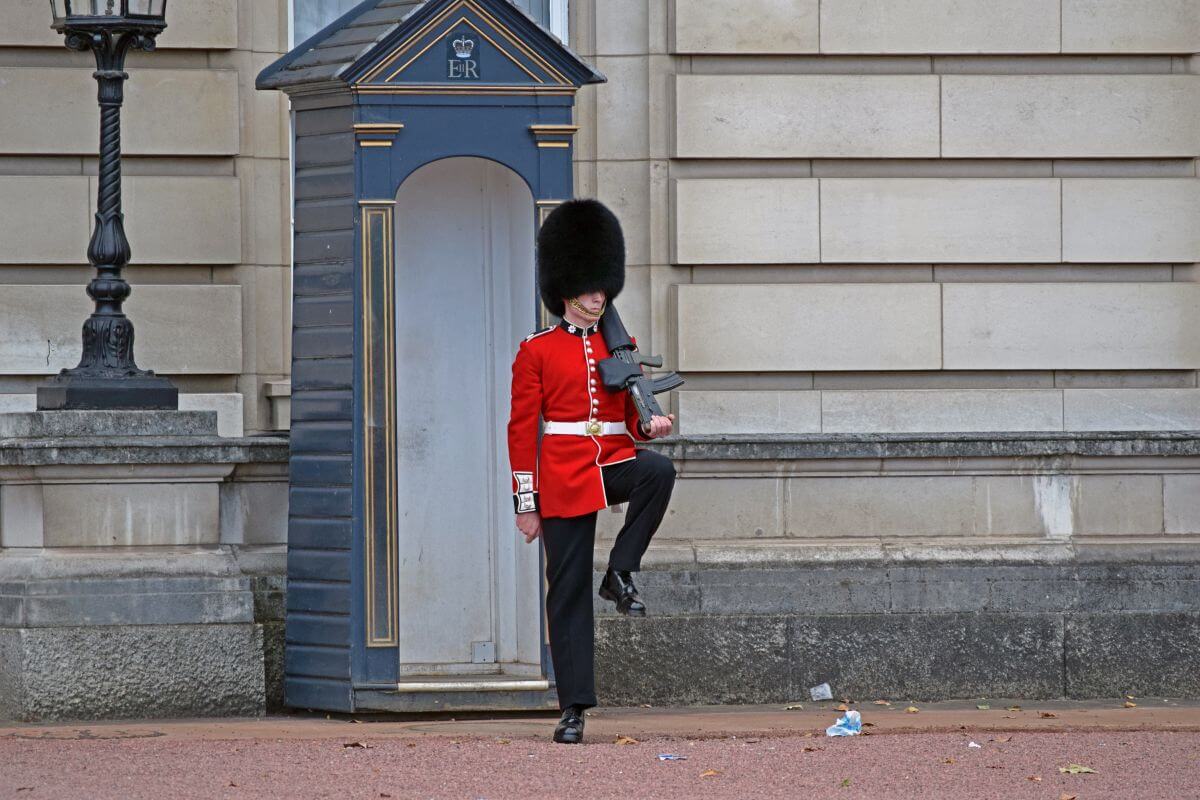 Changing your baby in London
There's almost always somewhere to breastfeed your baby in London. If you're unsure, look for the sticker in shop and restaurant windows. There's also a great list of breastfeeding friendly spots in London here.
Baby changing facilities are in most major attractions in baby London, although some are better than others of course.
Exploring London with a baby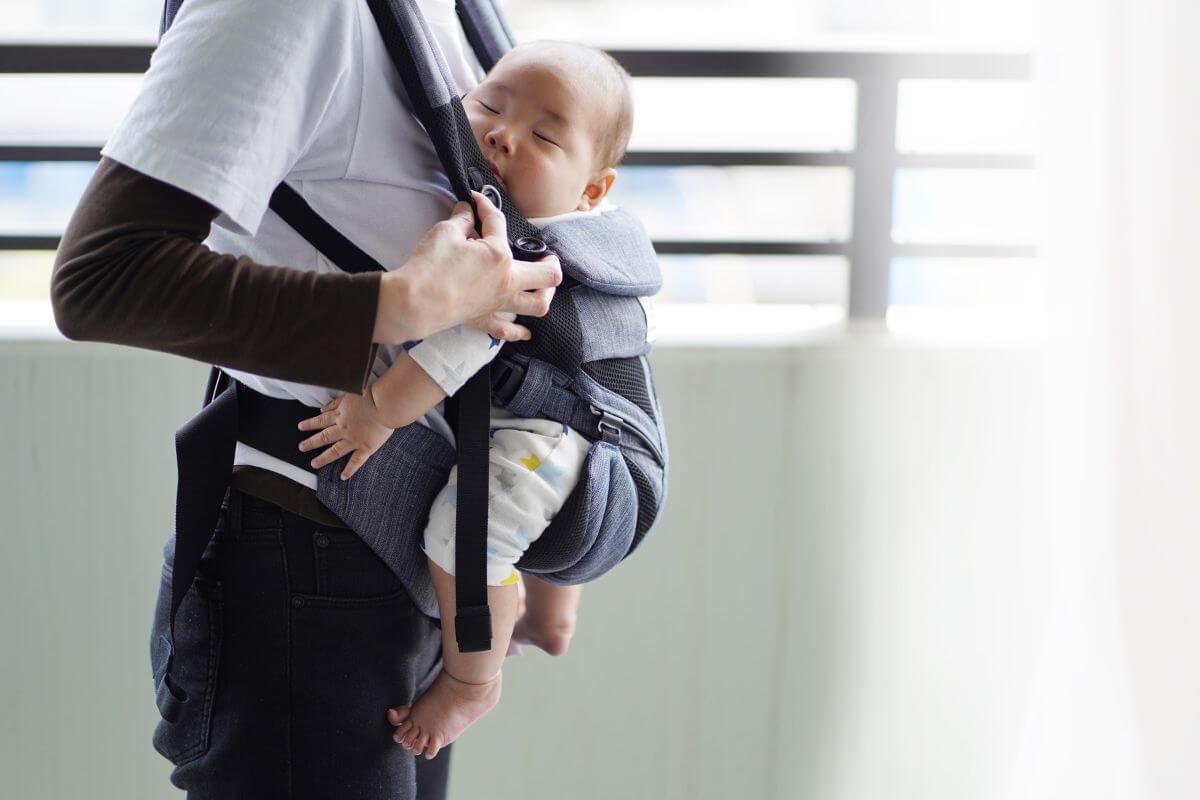 You can still have a great day out in London with a baby. Obviously you will have to go slower, you'll need to plan it out a bit more, and you'll definitely need to minimise any epic plans. But, you can still have fun in London with a baby. While your baby is still small, you can manage a day out in London just fine.
Don't be nervous about taking a baby to London – Londoners have babies too!
---