There's a reason people flock to lakes in England during all seasons. These huge bodies of water are a great place for walking and hiking, water activities, swimming, and soaking up some calming, tranquil atmosphere during a break from our busy lives. If you're keen to explore some of this country's best water spots, these are the most beautiful lakes in England…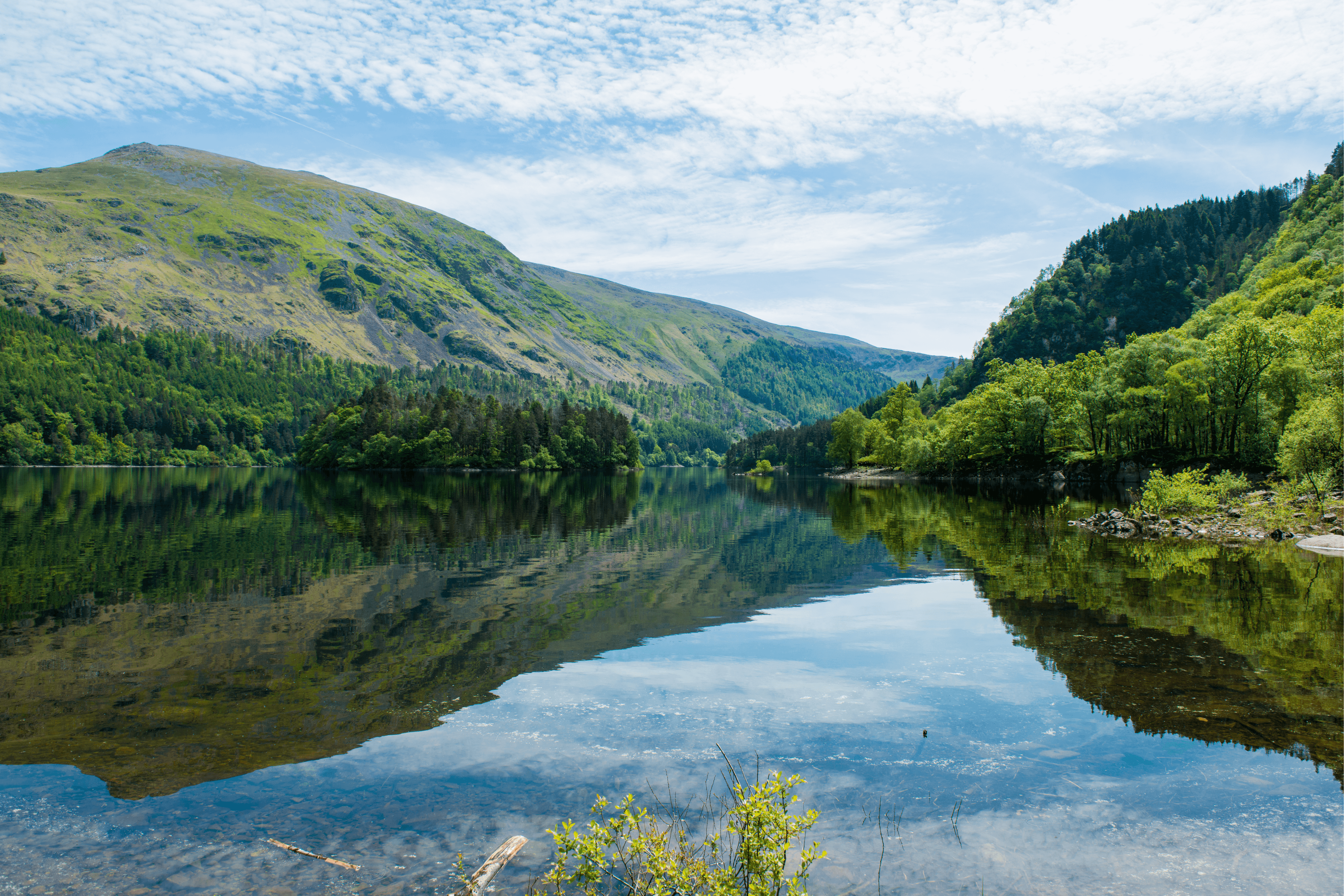 Did you know there are over 40,000 lakes in the UK? If you're wondering how many lakes in England, there are thought to be around 390 lakes here, bigger than 5 hectares in size. And not only are they big, they're extremely beautiful to visit.
Sure, Scotland has its famous lochs, but we have amazing bodies of water right here in England that offer a perfect spot for a holiday with the family, a fun trip with friends, or a romantic getaway. After all, we're the home of the Lake District!
Don't worry though, not all the most beautiful lakes in England are situated in the Lake District. We've rounded up the best and most beautiful from all over the country. So if you're wondering 'what are the most beautiful lakes near me?', we've got you covered.
Here are 8 of the most beautiful lakes in England, and where to find them…
1. Coniston Water, Cumbria
OK, so there are a few on our list that are in the Lake District, but how could we not include one of the best lakes in England to swim in? Coniston Water in Cumbria is England's third largest lake. At 5 miles long and just a half a mile wide, it's a loooong, thin lake, at 184 feet deep and covering 1.89 square miles — a pretty epic one to see with your own eyes!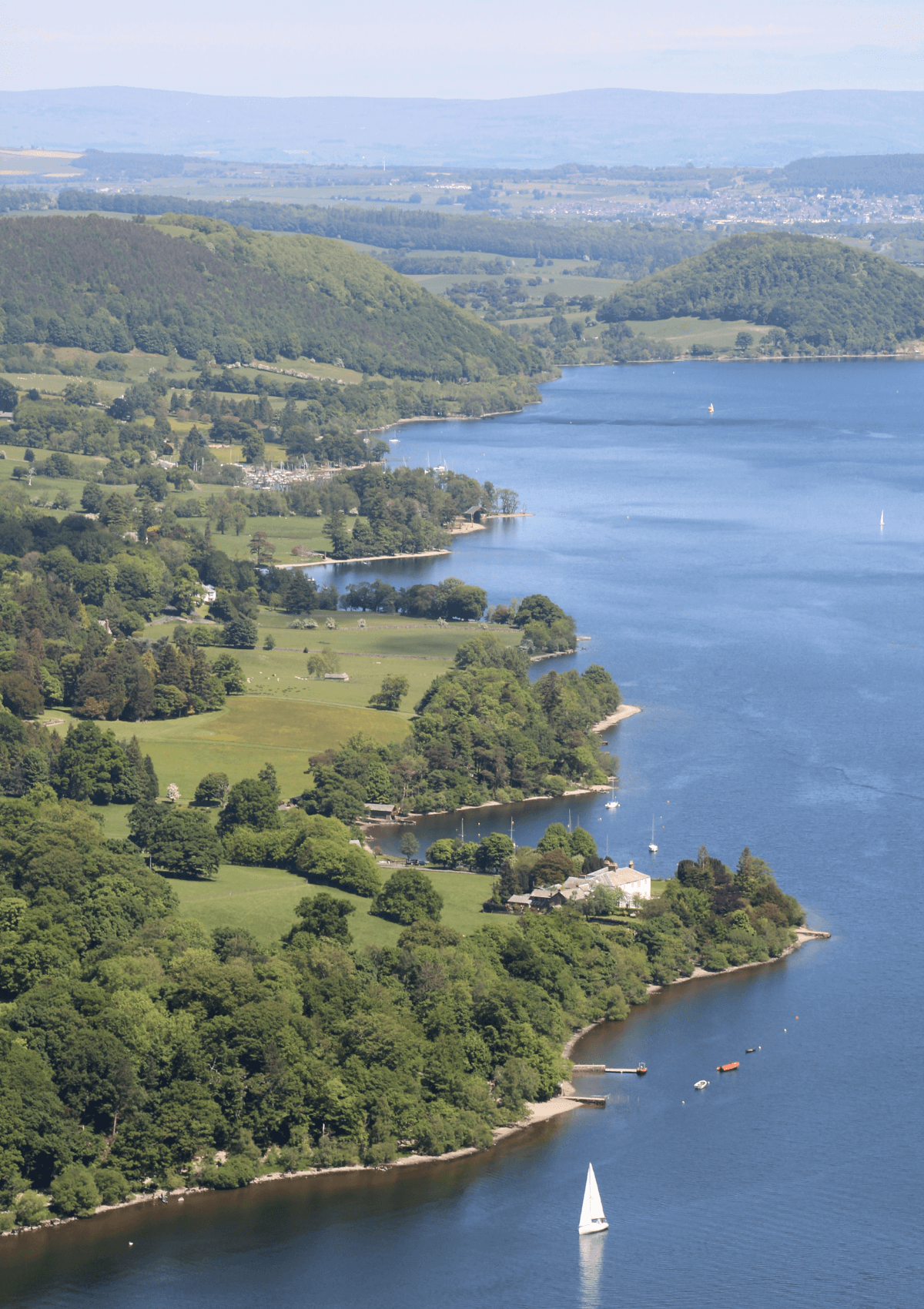 Despite this amazing lake's obvious beauty, it has a somewhat tragic history; in 1967, British speed record breaker Donald Campbell (who had previously broken eight world speed records on water and on land around the world) attempted to break another world speed record on Coniston Water, which unfortunately ended with his untimely death after his hydroplane flipped. The lake is well known because of this accident, but people come back again and again for its beauty and tranquility.
While there you can discover the history of the area's old slate and copper mines, or hike to the summit of the Old Man of Coniston which sits nearby, and see the lake from above. Or why not hire a boat to get out on the water yourself? Also in the area is writer John Ruskin's former home, Brantwood, which is now a museum and arts centre, or you can visit Hodge Close which is featured on our list of the 8 most incredible Lake District caves you need to visit.
Coniston Water in Cumbria is a fantastic day out or holiday destination, with plenty to do nearby, so it's firmly on our list of the most beautiful lakes in England. It's also one of the most popular places to go paddleboarding in the Lake District.
2. Stanwick Lakes, Northamptonshire
Looking for some waterside relaxation in Northamptonshire? Stanwick Lakes is well worth a visit whether you're in the area or coming from afar. This 300 hectare area is teeming with wildlife and nature to discover.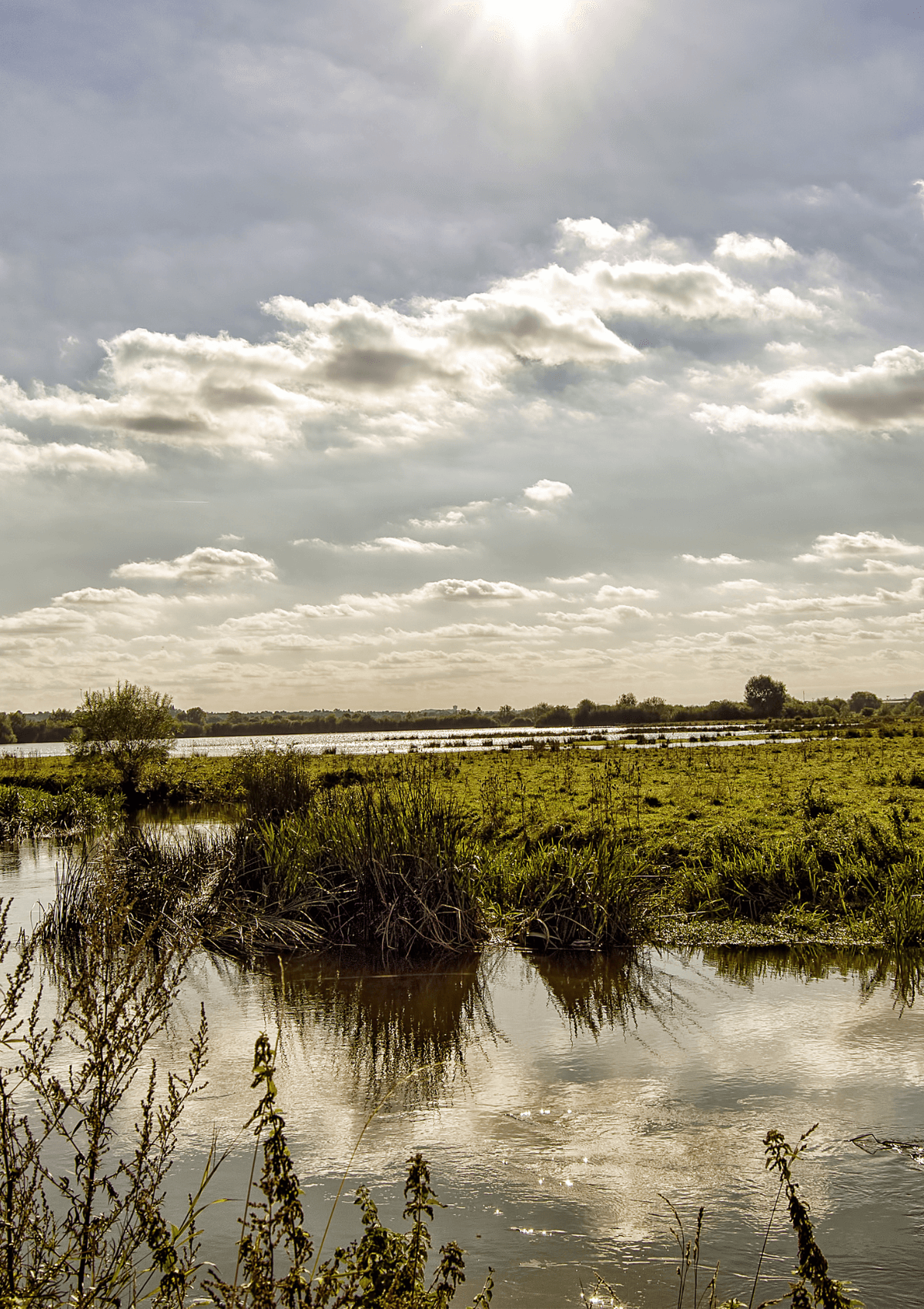 There is so much to do near these lakes. The wetland habitat is an official SSSI (Site of Special Scientific Interest), and they put on lots of nature themed activities for children such as pond dipping, owl pellet dissection and bushcraft sessions. There's also an outdoor play area for any little ones who need to get some energy out!
Stanwick Lakes is made up of over a dozen lakes, and if you're up for braving the cold you can do open water swimming there. Keep in mind there are some rules though, so make sure you check their website before turning up in your swim cap. Whether you're swimming in it or walking around it, Stanwick Lakes is easily one of the most beautiful lakes in England, so definitely give it a try, especially if you're looking for a lake to visit with the kids.
If you want to do more in this county, here are 13 great days out in Northamptonshire to check out.
3. Bewl Water, Kent and East Sussex
Bewl Water is a lake that draws people from miles around, and as it sits on the border of both Kent and East Sussex, it's in a great location for lots of visitors to enjoy. You'll find it just south of Lamberhurst.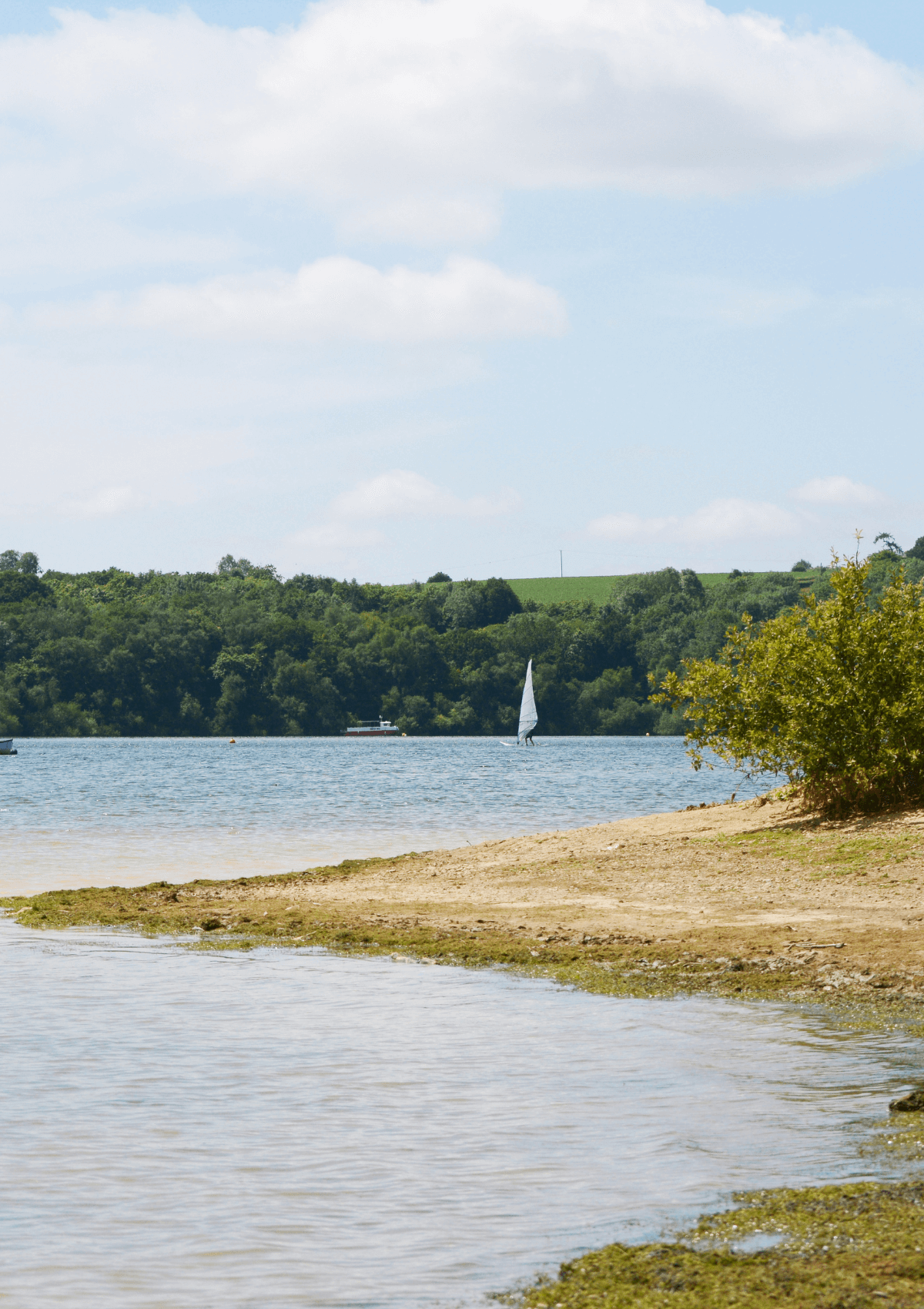 The first thing you'll find yourself saying when you get to Bewl Water is 'Look how nice the water is!' since it lacks the murkiness that some other English lakes have. With clear water, it's a great place for open water swimming, and TriSwim are the folks to help you do this. You'll need to register with them, and start your swim opposite the Boat House.
Take one of the many walks nearby (there are lots to choose from) and bring your bike if you fancy, because there are many cycle routes. If you'd rather stay on the water, you can try your hand at many water-based activities such as sailing, kayaking, windsurfing, canoeing and more. You can bring your own equipment for this, or some is available for hire if you just want to give it a try without buying all the gear.
Whether you're in Kent for a day out, looking for things to do in East Sussex or from further afield, a visit to Bewl Water is always a great idea since it's definitely one of the most beautiful lakes in England.
4. Carsington Water, Derbyshire
We're off to the Peak District now, where you'll find another one of the most beautiful lakes in England; Carsington Water. This lake sits near Ashbourne, and is technically a reservoir (but it's a pretty popular holiday destination, so we're including it here!)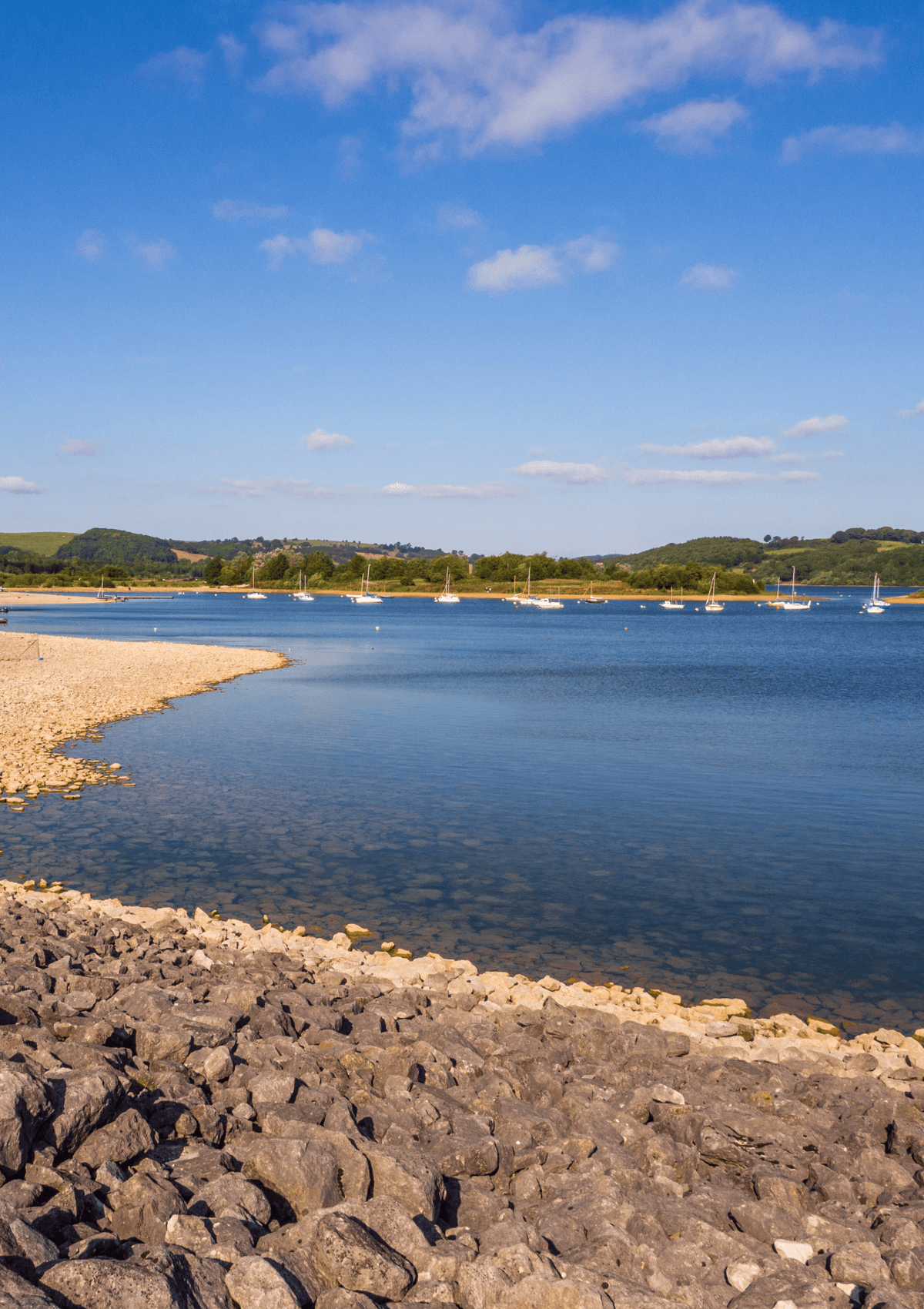 At Carsington Water you'll find a Wildlife Centre, and a Water Centre that hires out boats and bikes for cycling in the area. At eight miles long, the perimeter of this lake offers a great opportunity for some lovely walks or a cycle all the way around.
At the Water Centre you can rent paddleboards, rowing boats and kayaks for some calm, relaxing time on the water. Carsington Water is known for its brilliant bird population, so be sure to bring your binoculars to this one if you enjoy a bit of bird spotting. The lake has been home to over 200 species of birds and other creatures.
On a cycle or walk around the lake, you can come across wildflower meadows, gorgeous woodlands, and smaller ponds that you can explore with the kids. If you want to do more in this county, these are the most exciting days out in Derbyshire.
5. Ullswater, Cumbria
Ullswater is another of the Lake District's shining stars, as it's the second largest lake in the Lake District. At 7.5 miles long, it's huge and offers lots to do. This one boasts particularly incredible views, so keen photographers are encouraged to take their cameras along for some pretty stunning photos.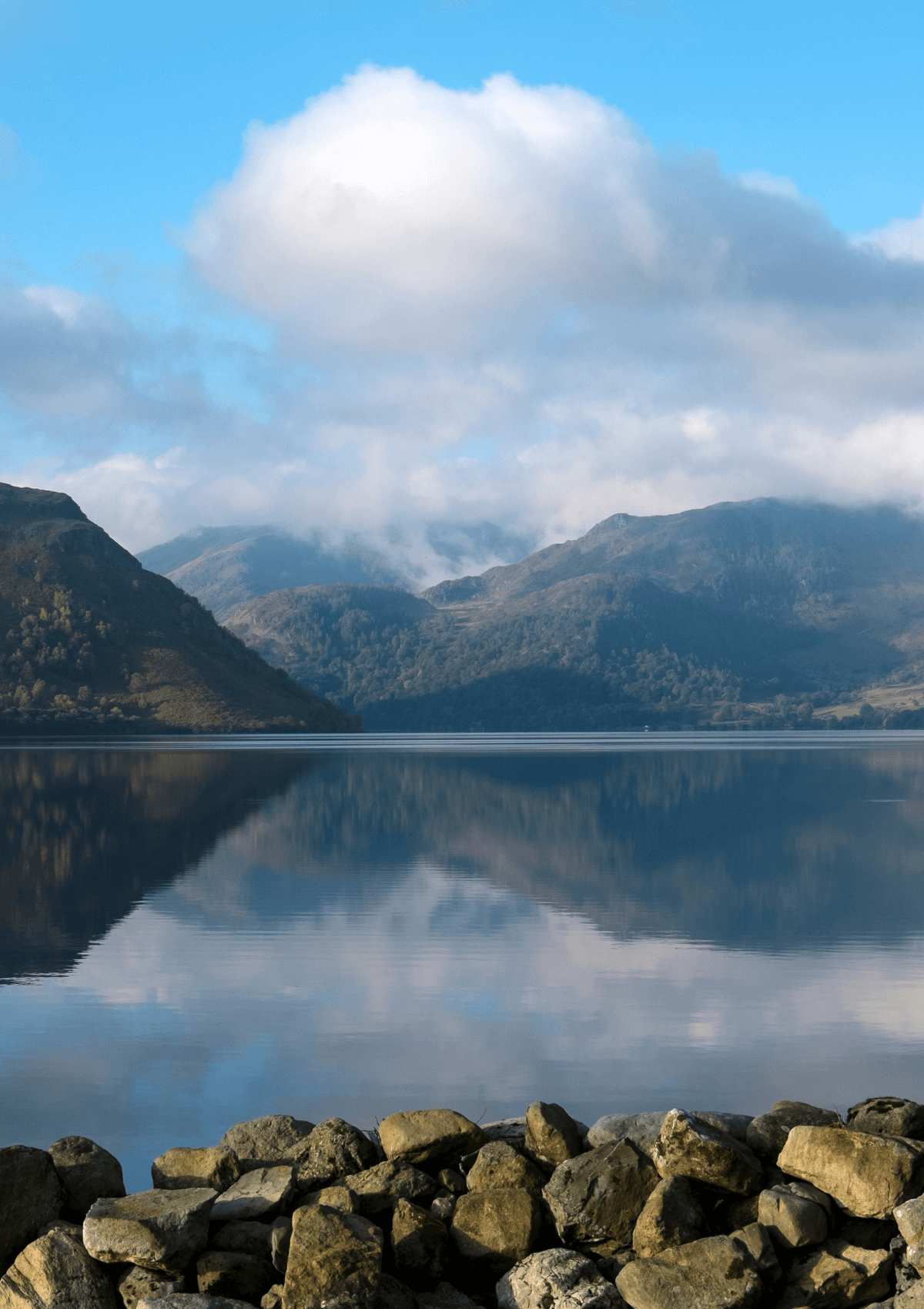 The lake is frequented by hikers who descend on the area to hike the third highest mountain in England, Helvellyn, which just happens to be right next to Ullswater. If you do this hike, you'll get an amazing view of the lake below, but it's just as picturesque from ground level. We promise.
If you want to do more walking, you can make the journey to Aira Force Waterfall from here, which is on our list of the 11 best Lake District easy walks. Or if you want to stay by the lake, you can take the Ullswater Steamer across the water, or book into one of the many outdoor and water adventures offered by tour guides around the lake. Ullswater is one of the best lakes to visit for activities in the Lake District, as well as being one of the most beautiful lakes in England.
6. Dozmary Pool, Cornwall
You're never far from the beach in Cornwall, but if you want to visit a body of water without any waves for a change, Dozmary Pool is a great spot. It's definitely on the smaller end of the scale compared to others on this list, but is absolutely one of the most beautiful lakes in England and comes with lots of fascinating myths attached to it.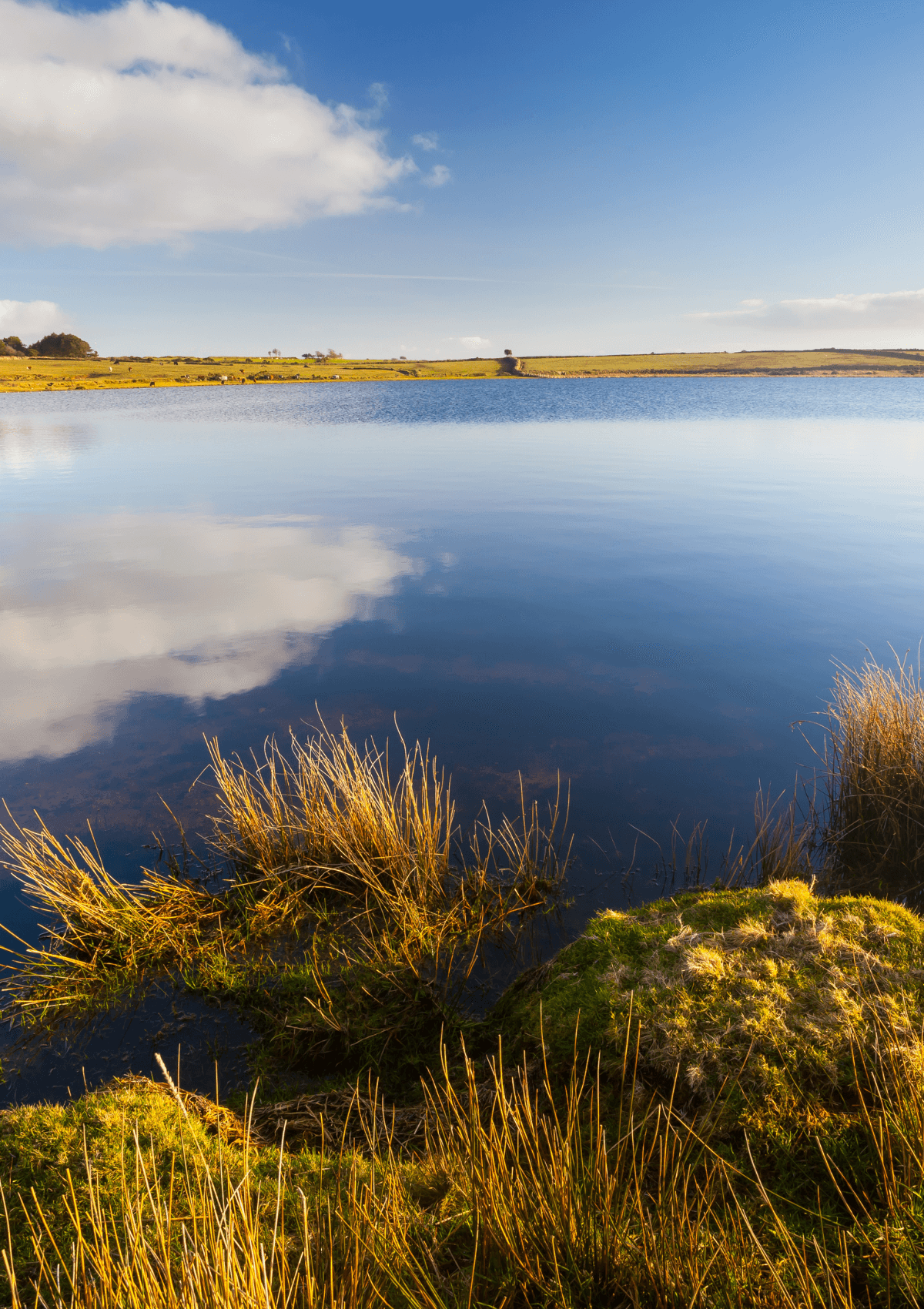 Located on the Bodmin Moor, Dozmary Pool is just about a mile in circumference. If you can't picture how big that is, once upon a time Henry VIII's historian described it as 'the length of eleven arrow shots'. This lake is made famous because of the myth that it was apparently home to the Lady of the Lake, and is the site at which the legendary King Arthur is said to have been given the famous sword, Excalibur.
Since Rough Tor is nearby for hiking, Dozmary Pool is perfect for walking, picnics, and a slice of peace away from the hustle and bustle of city life.
Want to do more while you're in Cornwall? Here are 21 unique days out in Cornwall to try.
7. Black Park Lake, Buckinghamshire
One of the most famous lakes in England is Black Park Lake in Buckinghamshire. Why? Well you may have spotted this 530-acre lake in a few movies over the years without even realising…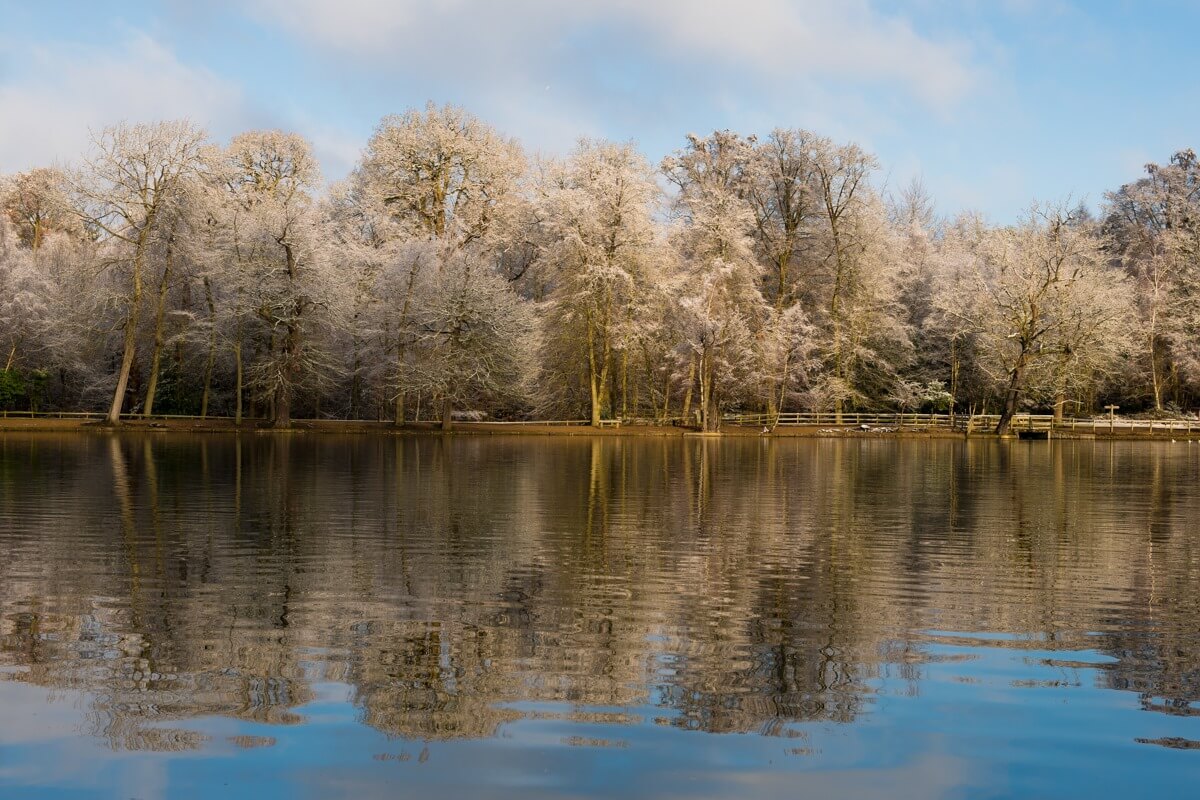 Black Park Lake can be found in Wexham, and has been used many a time by filmmakers at Pinewood Studios which is located nearby. Some of the films you may have seen it in include several of the Harry Potter movies, The Dark Knight, more than one Bond film, and Sleepy Hollow. It was even used for multiple episodes of the popular TV series Dr Who.
Black Park Lake is definitely one of the most beautiful lakes in England, and it looks like filmmakers agree! Head to the 500 acres of park land and enjoy everything from Go Ape adventures to cycling trails to wildlife spotting. And if you like fishing, the lake is home to pike, perch, carp, roach, bream and much more, so grab a day pass for fishing at the Lakeside Café.
8. Lake Windermere, Cumbria
We've saved the best for last. Lake Windermere is well known throughout the UK as it's the biggest lake in England, and is a popular tourist destination. The lake is a whopping 10.5 miles long, and all along its banks you'll find water-based activities, accommodation options, and many cafes and restaurants.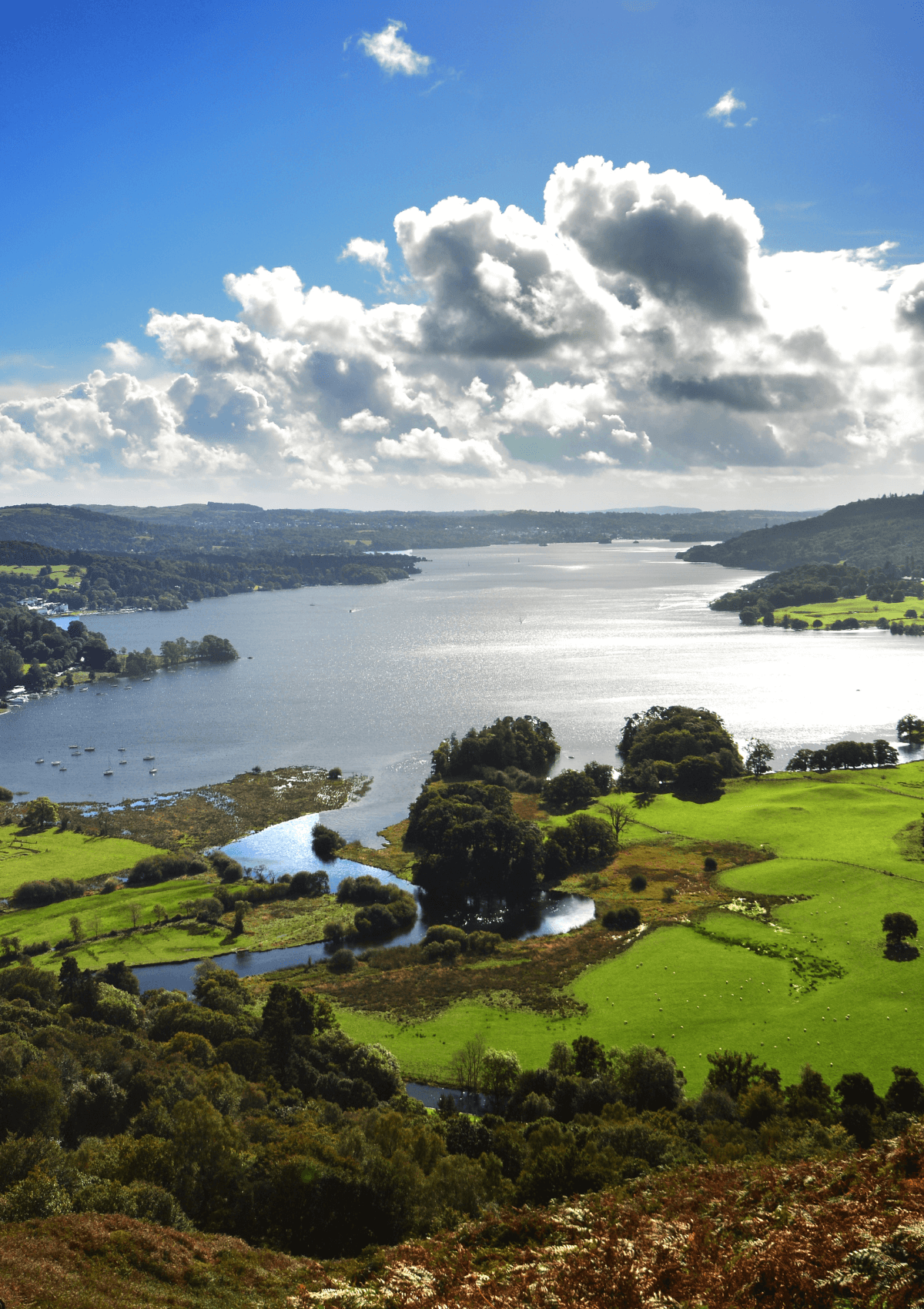 This lake is 67m deep and has 19 small islands inside the larger lake, all perfect for exploring whether you're renting a boat, hiring a kayak or SUP, or something else. With many boating clubs and steamers around the lake, you'll have plenty of options.
There's tonnes to do at Lake Windermere; visit the Lake Aquarium to see the fish that live in the lake, visit one of the many National Trust sites around to discover the nearby history, see the Jetty Museum to learn about boats, or take the steam train at Lakeside & Haverthwaite Railway.
If you're more outdoorsy, take a hike up one of the nearby mountains for a better view, traverse the surrounding forests, or take a dip, since Lake Windermere is one of the best lakes in England for swimming. If you want to really treat yourself while there, try one of these 6 amazing spa days in Windermere.
Most beautiful lakes in England
Falling in love with the amazing lakes in England is easy to do, and you may even be swayed to swap your next beach holiday for a trip to the lakes with the family instead. With plenty of water activities, walks, cycle routes and other fun things to do at many of these lakes, there's something to keep everyone entertained.
However, if you're keen to just relax by the still waters, a lake holiday is perfect for you.
Quick List: 8 of the Most Beautiful Lakes in England
Coniston Water, Cumbria
Stanwick Lakes, Northamptonshire
Bewl Water, Kent and East Sussex
Carsington Water, Derbyshire
Ullswater, Cumbria
Dozmary Pool, Cornwall
Black Park Lake, Buckinghamshire
Lake Windermere, Cumbria
---