Christmas in Northumberland is something truly special and not to be missed. Spending a day out during the festive season, will bring joy and wonder to any age, as well as getting you in that festive spirit!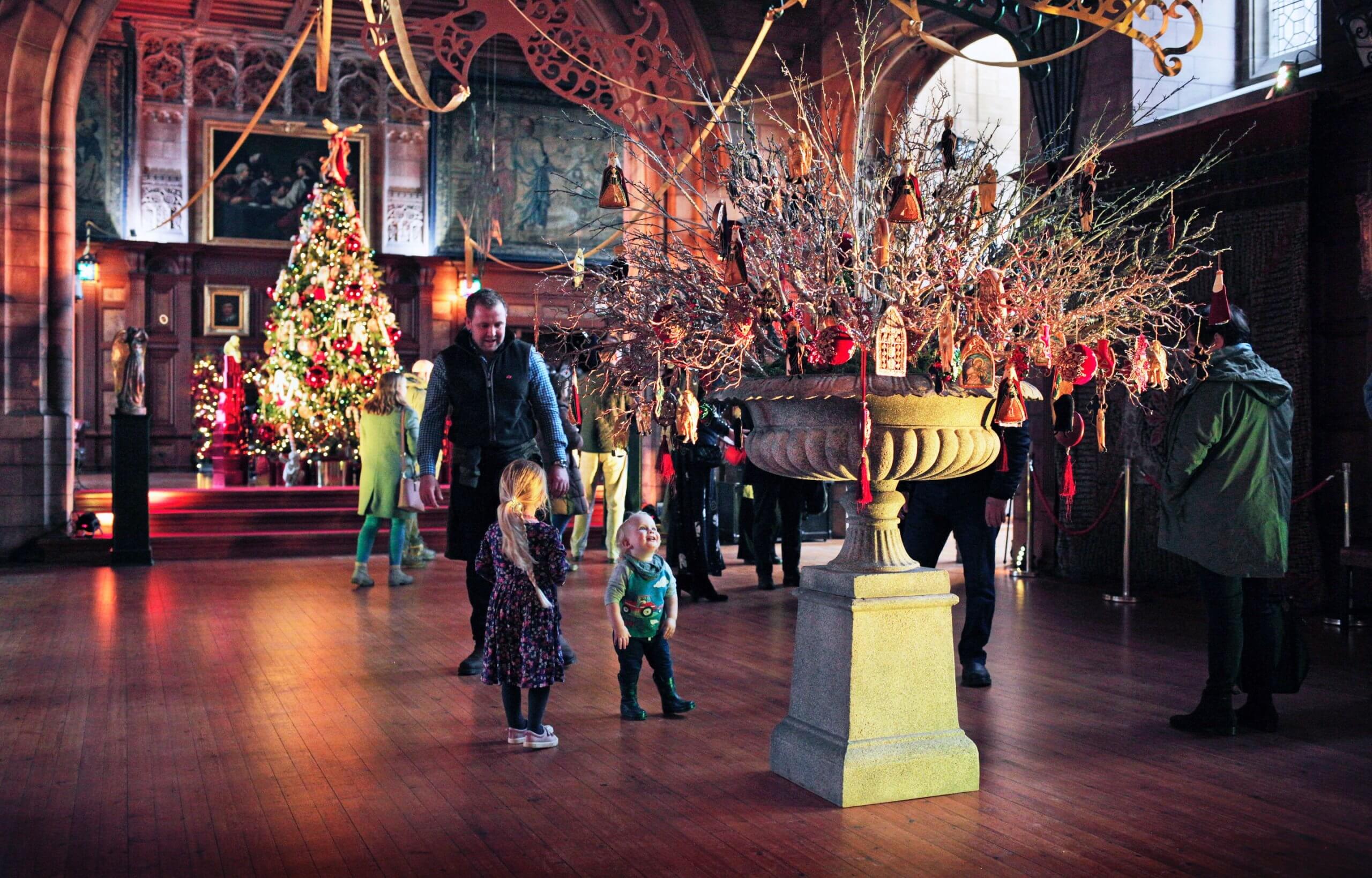 From the dazzling light displays at Alnwick Gardens to wreath making classes with a glass of fizz, this guide offers a range of experiences for families and adults only. We've put together 11 of the best days out at Christmas in Northumberland so you can easily see what's on, and start planning.
All times, dates and confirmations for these Northumberland Christmas events are correct at date of publishing (November 2022).
Please double check and pre-book where necessary before you leave the house!
Days out for Christmas in Northumberland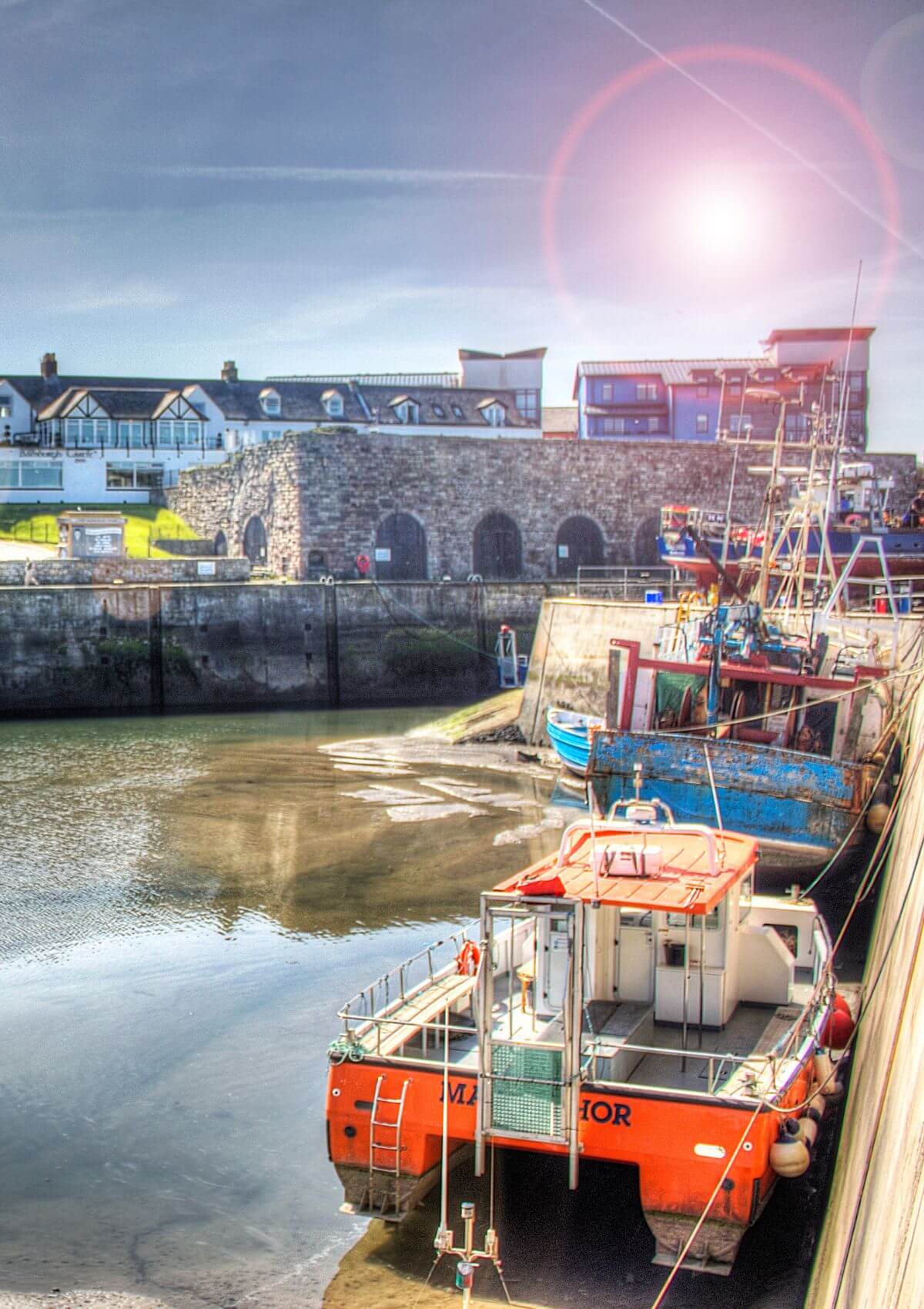 1. Visit the Christmas spectacle at Bamburgh Castle
Open to the public from Saturday 12th November – admission to the Castle's 'Twelve Days of Christmas' spectacle is included with general admission tickets. Book now via the Castle's website.
Leap into Bamburgh Castle this Christmas for the North East's largest indoor festive experience. After a successful year in 2021, The Twelve Days of Christmas is back.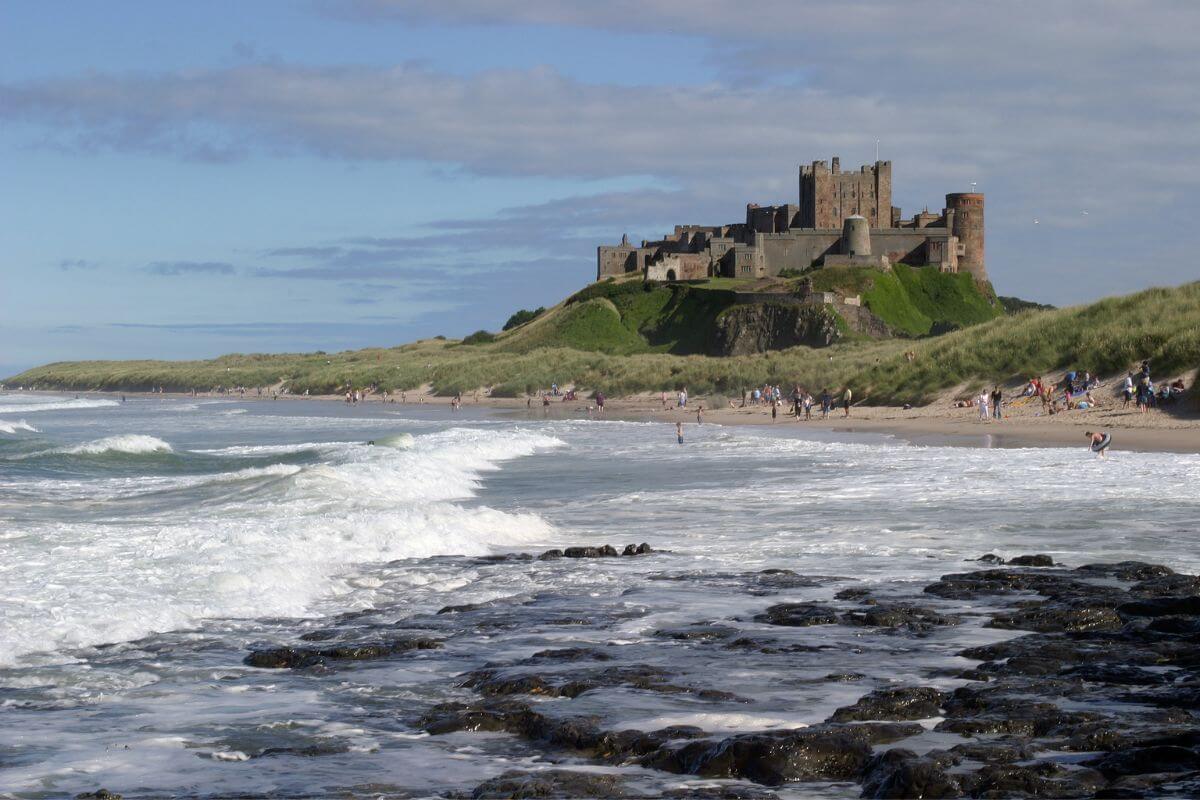 Iconic coastal fortress and award-winning theatrical designer Charlotte Lloyd-Webber present The Twelve Days of Christmas. Breathtaking Bamburgh Castle's interior will be transformed into a spectacular festive experience inspired by The Twelve Days of Christmas.
If you're looking for a magical experience this Christmas then make this at the top of your list.
2. Explore the grounds and house at Cragside
Open to the public from Saturday 3rd December – admission to the 'Twas the night before Christmas' at Cragside House is included with general admission tickets. No need to book. Check event times on the National Trust website.
Beautiful all year round, Cragside National Trust property in Rothbury, is hosting a Christmas treat for families to enjoy.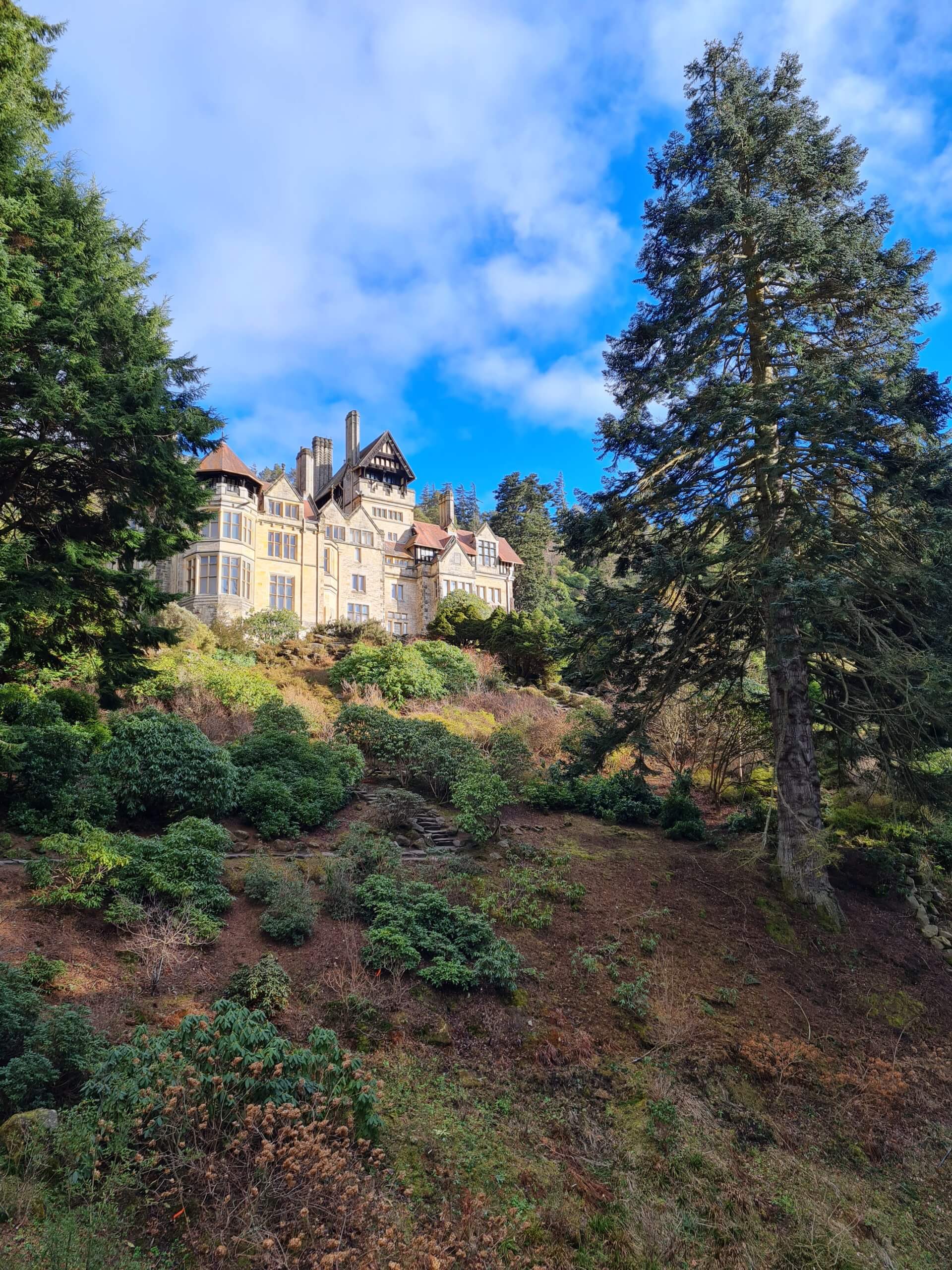 The House is decking the halls and trimming the trees to present Twas The Night Before Christmas, with each room inspired by the much-loved poem.
With a present hunt, Festive Photo Station and a Wish Tree, we think adding a visit to Cragside is a must for your Christmas in Northumberland. The best part is, if you are already a National Trust member, this makes for a free day out.
3. Hop on board with Santa at the Aln Valley Railway
Santa Special dates: 3rd/4th December and 10th/11th December. Tickets on sale now at a cost of £25 per child. Pre booked tickets only. Bookings made via the Aln Valley website.
Northumberland's answer to the Polar Express at Aln Valley Railway. Travel with Santa and his elves on the festive train this December. An enchanting journey that starts at the Lionheart Station, where you will be greeted by the friendly staff and served a hot drink and mince pie, or a cookie for the children.
The train makes a short journey with the whole ride lasting approximately half an hour. Once on board the festive train, every child will receive a visit from Santa himself and his elves.
A child's ticket includes:
A drink and cookie on arrival
A train ride with Santa and his elves
A goody bag
A present
Festive crafts in the cafe
Adults can travel for a minimal price of £5 which includes a complimentary drink & mince pie.
4. Experience breakfast with Santa at Dobbies Morpeth
Bookings being taken now via the Dobbies website. Breakfast with Santa served from Saturday 26th November up until Christmas Eve.
This is a lovely event, where adults and children can enjoy a cooked breakfast before meeting Santa and his helpful elves. Situated in the main restaurant at Dobbies Morpeth, breakfast with Santa has been a popular event for many years now.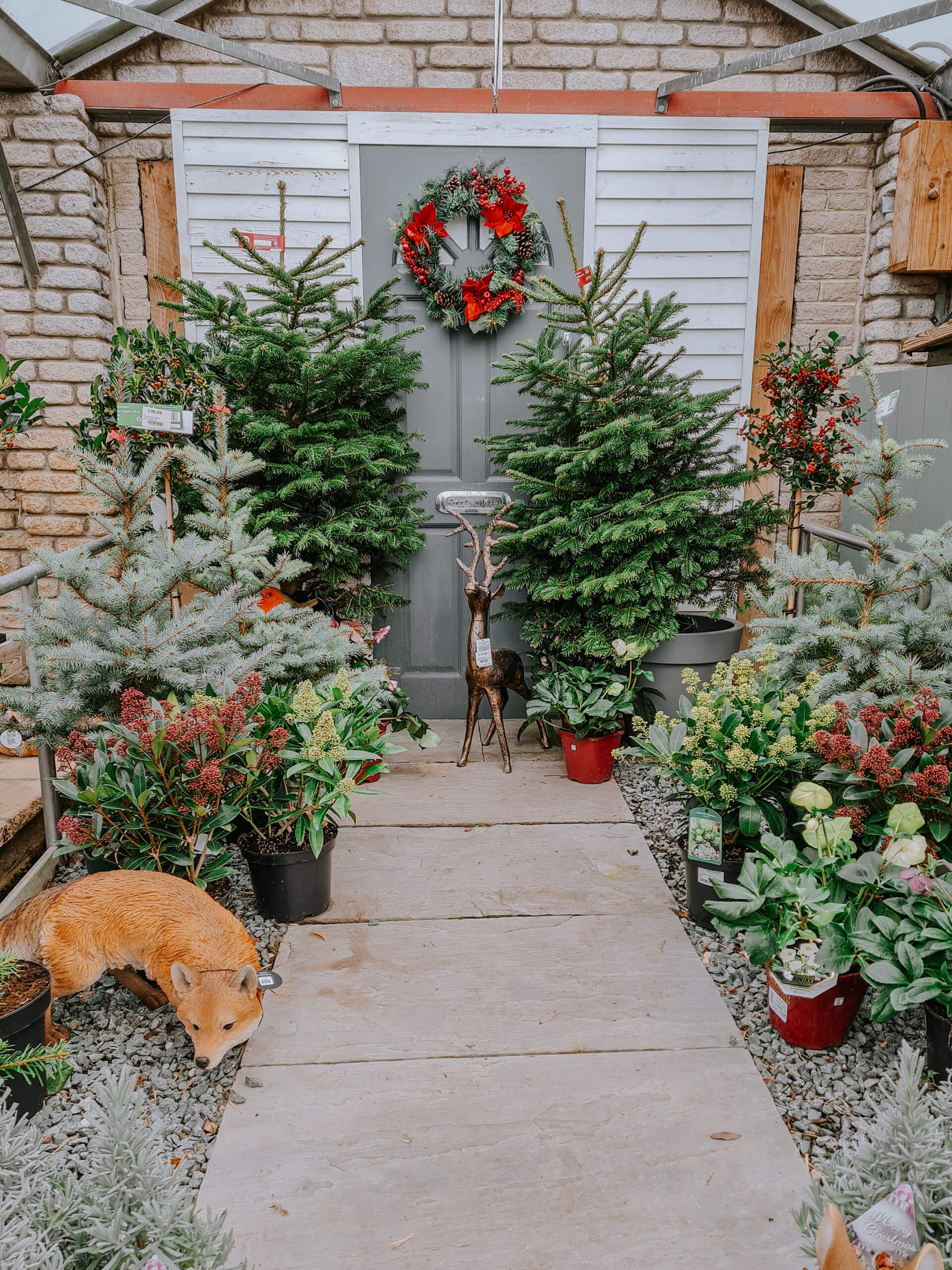 After having breakfast with Santa, enjoy a slow wander through the garden centre, perhaps picking up a gift or two or visit the food hall for further Christmas inspiration.
Located a short drive north of Morpeth, Dobbies has free parking as well as its very own shopping village to meet all your Christmas preparation needs.
5. Browse the independent shops during Alnwick's Christmas light switch on
Friday 18th November in the Market Place, Alnwick. The band starts at 6pm, lights are switched on at 7pm by the Duchess of Northumberland.
A favourite Christmas tradition for many is to go and see the Christmas light switch on. Alnwick hosts an evening of festive entertainment from market stalls to fairground rides. It is also a great opportunity for local businesses to open their doors and welcome customers looking to get ahead with their Christmas shopping.
Santa will be making an appearance after the switch on so great for young children too. Head along to Carlo's Fish and Chip shop for tea, where you can sit upstairs and look out the window at all the Christmas lights.
Alnwick is a popular spot within Northumberland and witnessing it come alive in the winter months as well as the summer is very exciting. Afternoon tea in Northumberland is a great indoors activity to get in the Christmas spirit.
For more Christmas shopping ideas in England, check out these wonderful Christmas markets.
6. Be dazzled by the wondrous light display at Alnwick Garden
From November 28th to January 1st, tickets must be purchased online via the Alnwick Garden website. Time slots allocated on a first come first served basis.
Back by popular demand, the Alnwick Garden Light Trail is definitely not one to be missed when planning your Christmas in Northumberland. Don't just take our word for it, the light trail has won a 'GOLD' award at the 2022 North East Tourism Awards for 'Experience of The Year'.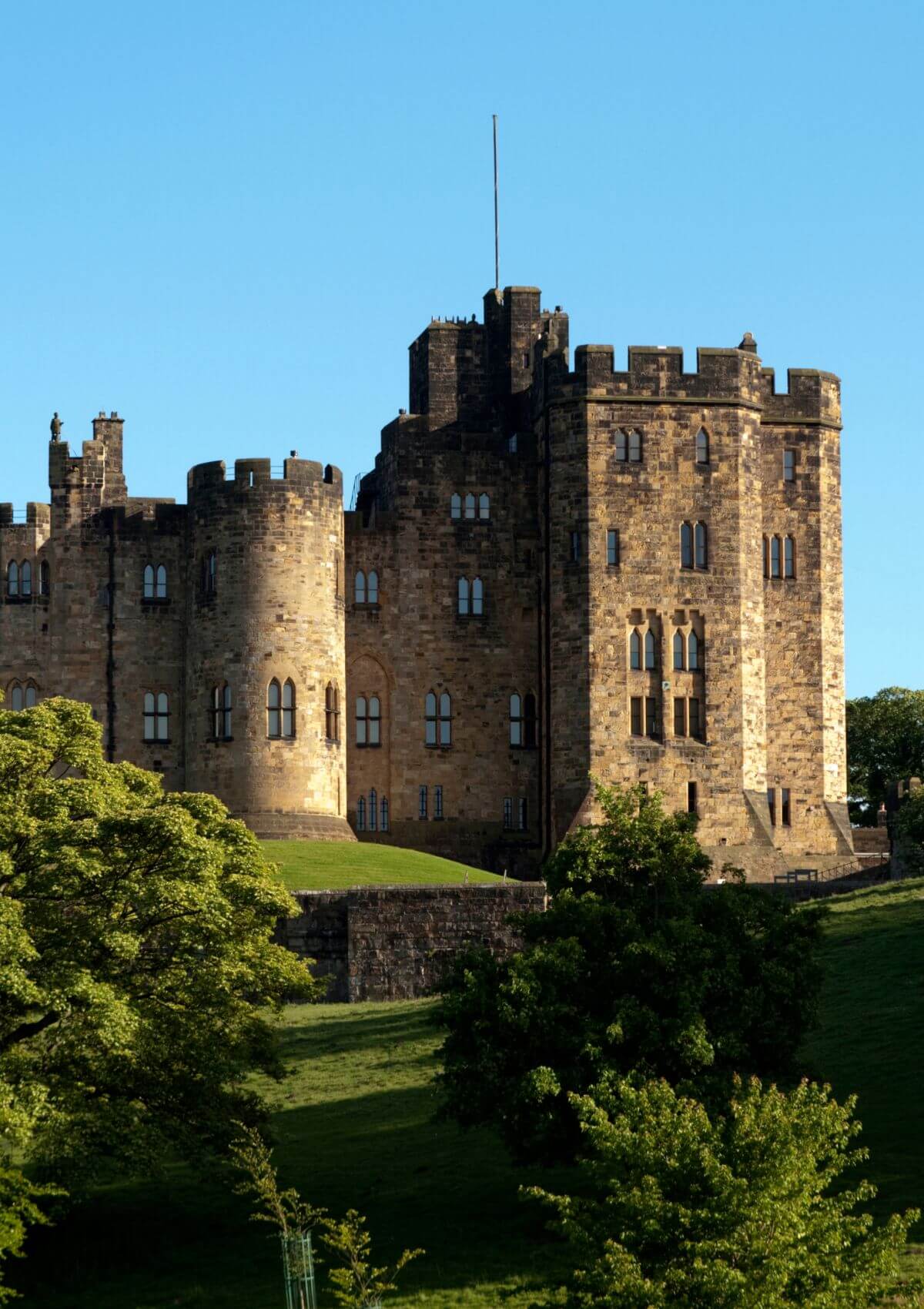 Once again the trail returns to the Alnwick Garden with new installations and is quickly becoming a must see for everyone in the North East.
Tickets start from £10.50 and are bookable via the Alnwick Garden website.
7. An audience with Father Christmas at Belsay Hall
Weekends only between December 3rd and December 18th. Tickets can be purchased alongside admission tickets and time slots to be pre-booked. Head to the website for Belsay Hall for more information.
Belsay Hall, Castle and Gardens is one of Northumberland's top days out. This English Heritage site is not one to be missed when visiting Northumberland at Christmas. Escape into a magical winter wonderland, and meet Father Christmas as he tells festive tales seated amongst the yuletide decorations.
It's worth noting an additional charge applies to see Father Christmas for all children, the price includes a small present, when booking please select the 'An audience with Father Christmas' add-on for the time you wish to attend.
8. Enjoy a Christmas performance at the Alnwick Playhouse
'Remarkable Robin' comes to Alnwick Playhouse. Suitable for all the family. Shows run from Thursday 15th December up until Friday 30th December, with additional relaxed performances for young children. Book your tickets via the Alnwick Playhouse website.
Set in the heart of the market town of Alnwick, the Playhouse hosts a family friendly, Christmas show this December.
'Remarkable Robin' – Join Robin as she discovers magic, good and bad but more importantly, the power of friendship and kindness. Can she save her Grandma just in time for Christmas?
You don't have to head into the busy city of Newcastle to enjoy a theatre performance this Chritsmas. Opt for a more laid back option as the Alnwick Playhouse welcomes you enjoy the festivities there instead.
9. Santa and Pizza at The Bosk
Friday 23rd December, 1pm – 5pm. Tickets must be pre-booked via The Bosk website.
What a perfect combination: Santa and pizza! The Bosk is situated in the breathtaking Breamish Valley and is opening for a special opportunity to meet Santa and take home a delicious cooked pizza.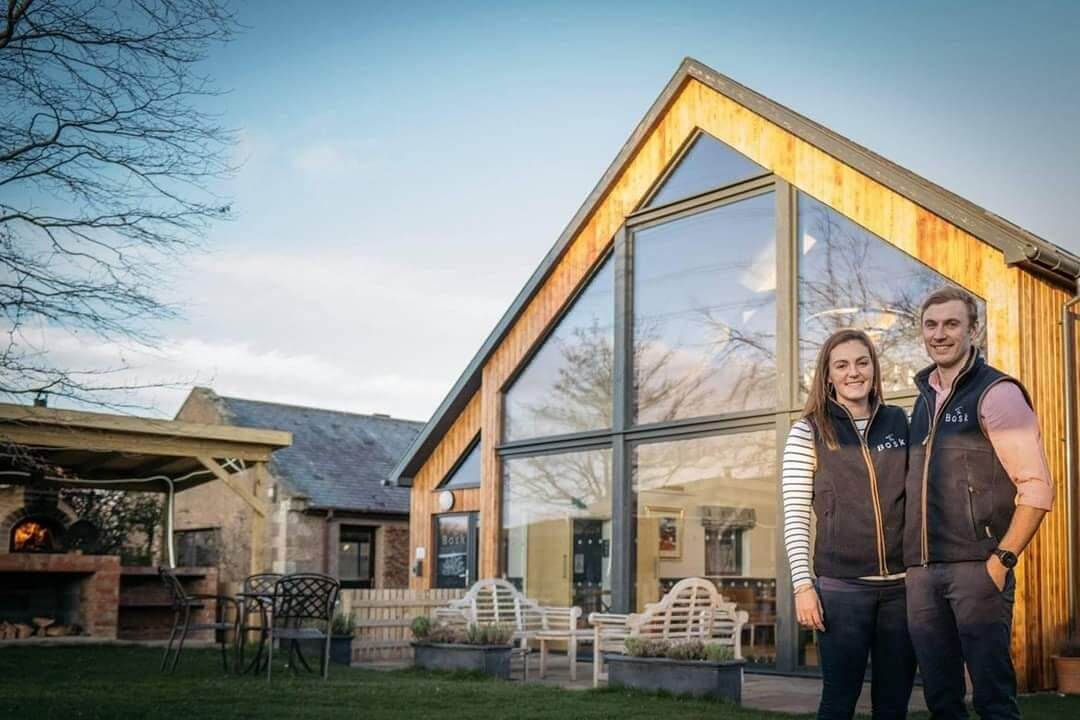 Time slots to meet the big man himself are at 15 minute intervals. The price of a ticket is £7 per child and includes a drink, a bag of pick n mix, a present off Santa and a Christmas activities table.
To book, either visit the website, email [email protected] or by calling 01665 660129.
If you're looking for unique places to stay in Northumberland to stay a bit longer, check out our list!
READ MORE: How to Have the Best Day Out in Seahouses
10. Christmas Wreath Making and Festive Fizz
Saturday 26th November 1.30pm – 3.30pm. Location: The Creative Studio, Morpeth. Tickets cost £40 and can be booked online.
A gorgeous way to kick start your festivities, with a wreath making workshop and festive fizz. Join The Creative Studio to create a beautiful Christmas wreath for your home. All materials will be provided as well as festive refreshments.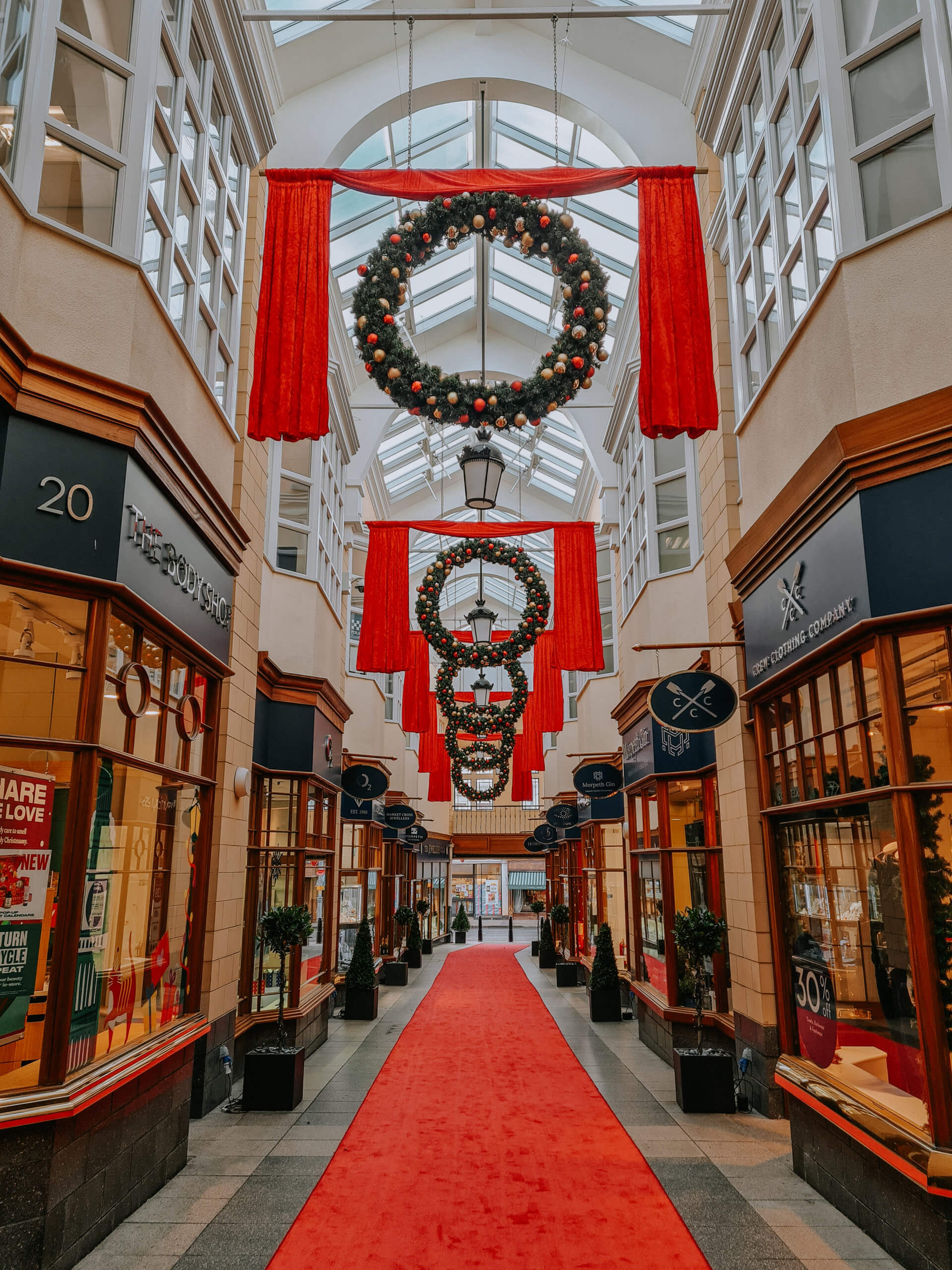 Free Prosecco is available to over 18s attending the event. Other beverages will be available including soft drinks. They say 'you just need to bring yourself and a sprinkle of creativity'.
Please be aware that the studio is only accessible by stairs.
READ MORE: The Best Beaches in Northumberland
11. Festive workshops at the Kielder Winter Wonderland
Saturday 19th November to Friday 23rd December. Location: Kielder Waterside in the Kielder Forest Park. Tickets cost £5 for visitors under the age of two and £29.50 for visitors aged two years and above.
For a family Christmas in Northumberland, take the kids to the Kielder Winter Wonderland, where festive activities include elves workshops and forest walks.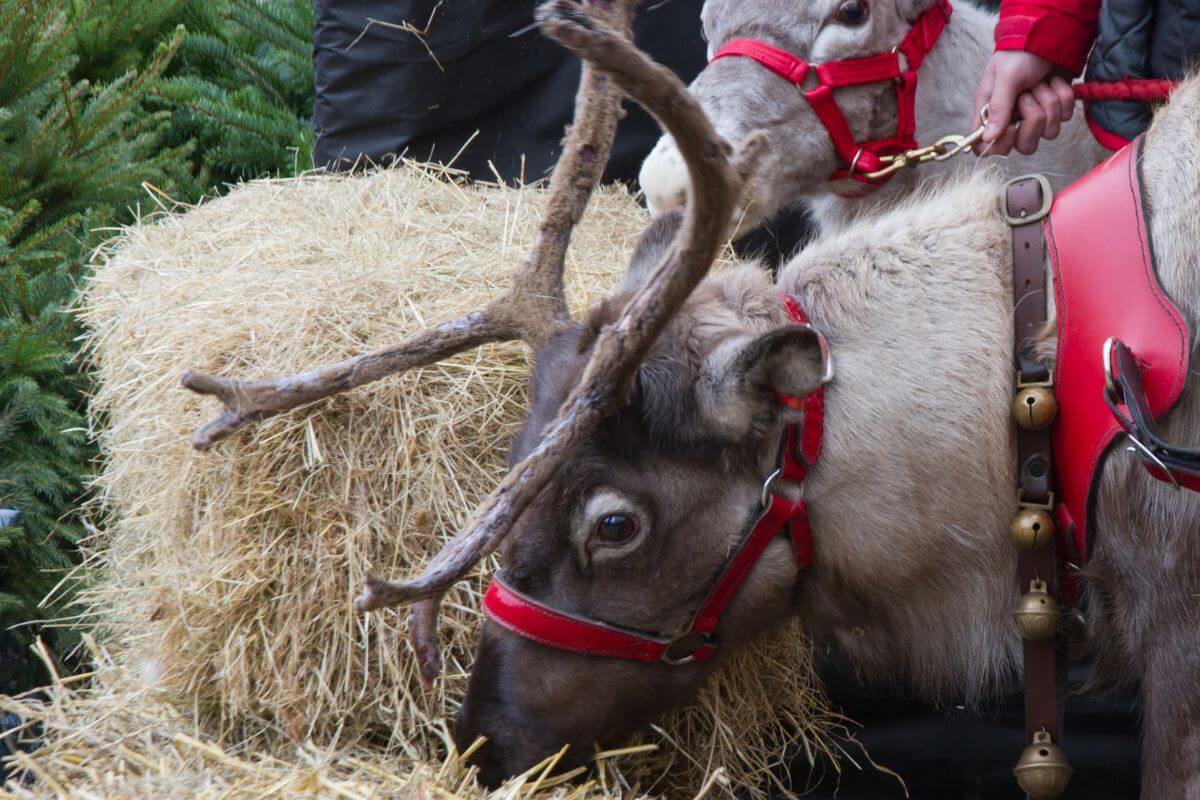 The kids can venture through the trees in search of Father Christmas and help Mrs Christmas prepare the festive season. You can also pop by and say hello to Santa's reindeer.
Lodges are available in the heart of the forest for those who want to extend their stay at this winter wonderland. A top Christmas in Northumberland for kids who like a hands-on experience. 
12. Visit one of these Northumberland spas
If you're looking for a wonderful Christmas day out in Northumberland, how about a day pass, or an overnight stay, at one of these Northumberland spas.
A Northumberland Christmas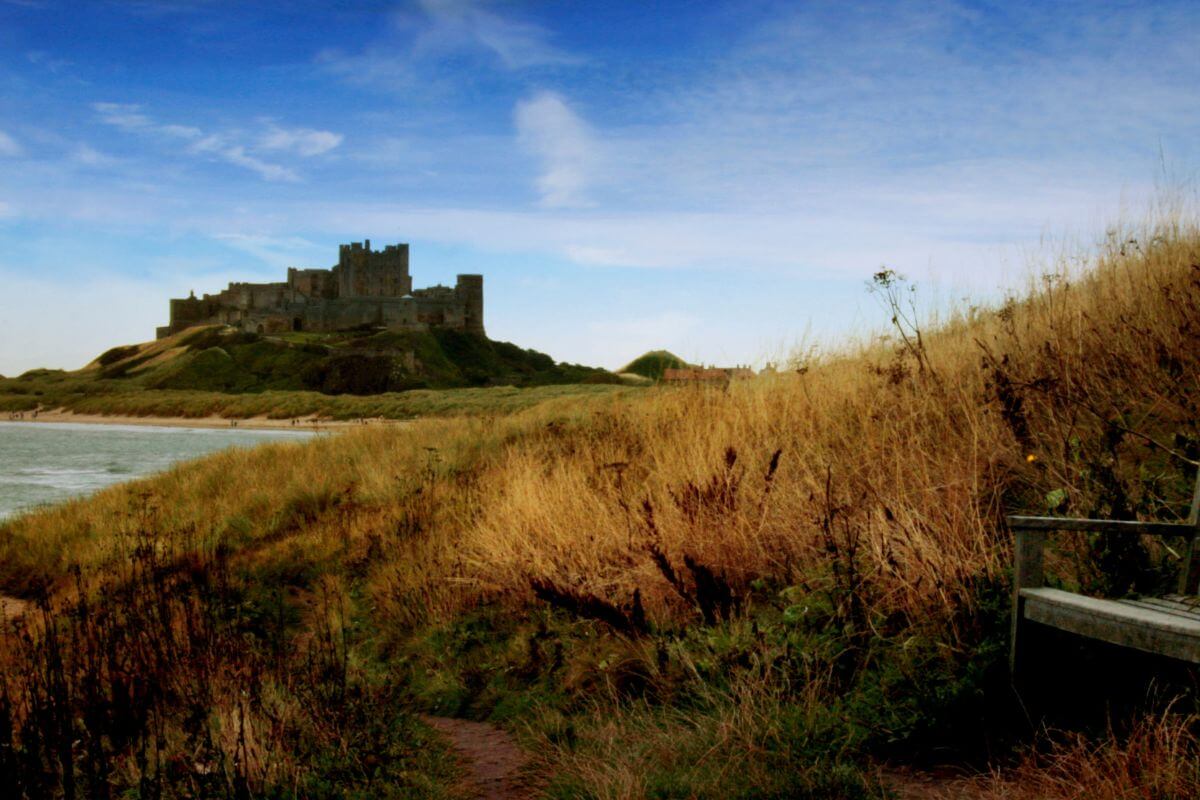 With so much on offer for a magical Christmas in Northumberland, it's time to start booking those events and planning a winter of festivities. Whether you're looking for family friendly events or something just for the adults, this post has shared some of the best Christmas days out in Northumberland.
Northumberland comes alive at this time of year and it is a great opportunity to support local businesses and explore more of the area. It's also a great opportunity to try some of the best Northumberland coastal walks the area has to offer.
Let us know if you've been to any other exciting events in the run up to Christmas in Northumberland, in the comments below…
Quick list of best days out at Christmas in Northumberland
1. Visit the Christmas spectacle at Bamburgh Castle
2. Explore the grounds and house at Cragside
3. Hop on board with Santa at the Aln Valley Railway
4. Experience breakfast with Santa at Dobbies Morpeth
5. Browse the independent shops during Alnwick's Christmas light switch on
6. Be dazzled by the wondrous light display at Alnwick Garden
7. An audience with Father Christmas at Belsay Hall
8. Enjoy a Christmas performance at the Alnwick Playhouse
9. Santa and Pizza at The Bosk
10. Christmas Wreath Making and Festive Fizz
11. Festive workshops at the Kielder Winter Wonderland
---